The Asturian creator makes the leap to illustration with her first exhibition 'The Contours of Masculinity'. A personal recreation of her imaginary based on paper and pencil.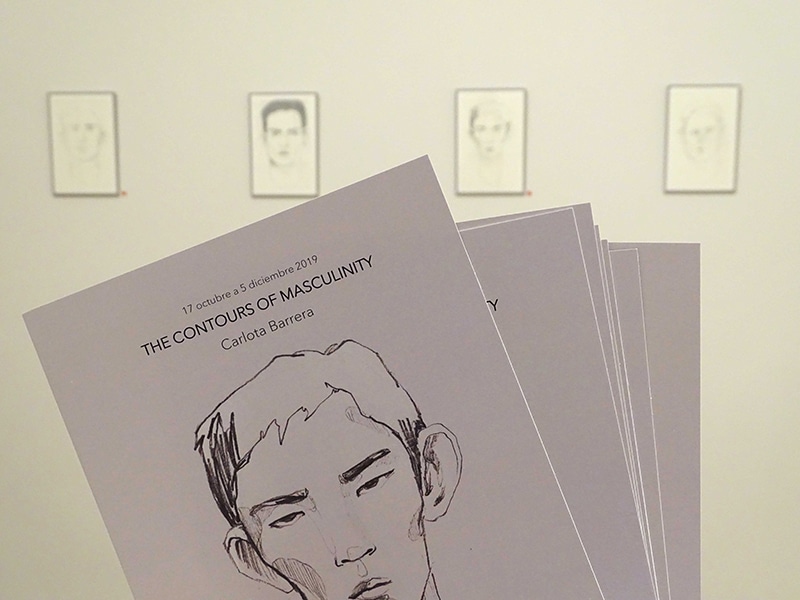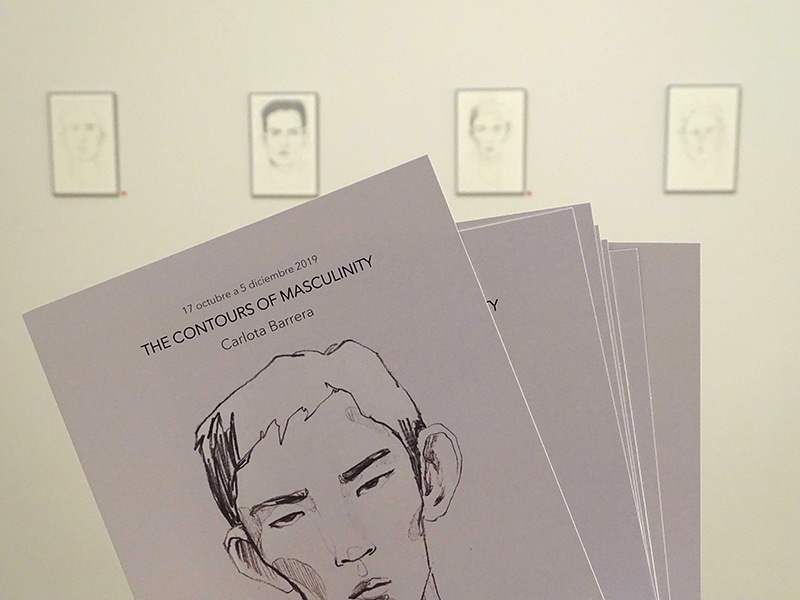 No challenge is too complex for Carlota Barrera. The designer, who was born in Gijón, a historical Asturian city located in the North of Spain, has just presented her first solo exhibition, just 5 months after winning the Who's On Next 2019 prize awarded by Vogue Spain, which recognizes her as one of the most talented young promises on the national scene. Central Saint Martins University of London, the European Institute of Design or London College of Fashion, some of the most emblematic institutions in terms of fashion studies where Barrera studied, have printed on the creator a unique and recognizable stamp, patent on all her creations aimed at the male audience.
'The Contours of Masculinity' is the designer's latest initiative. An exhibition composed of 10 pencil illustrations by the artist herself, curated by the gallery Échale Guindas, in the central district of Chueca, Madrid. Barrera explores through this limited series of drawings, all in black and white, the concept of masculinity, its different expressions and interpretations and the heterogeneity of the human face. Each of the 10 sketches inquires into the factions of the man represented, whom the creator has baptized with his own name. Camilo, Mikko, Moritz or Andrea are some of the characters represented.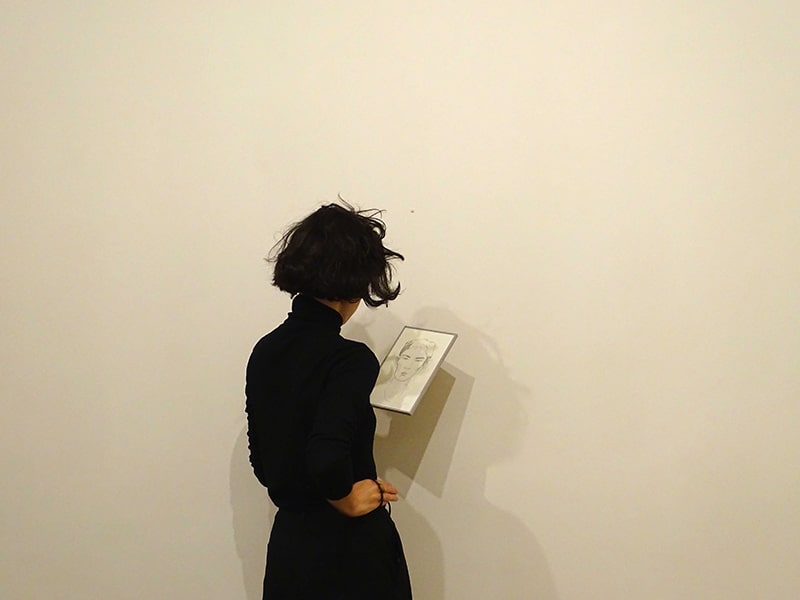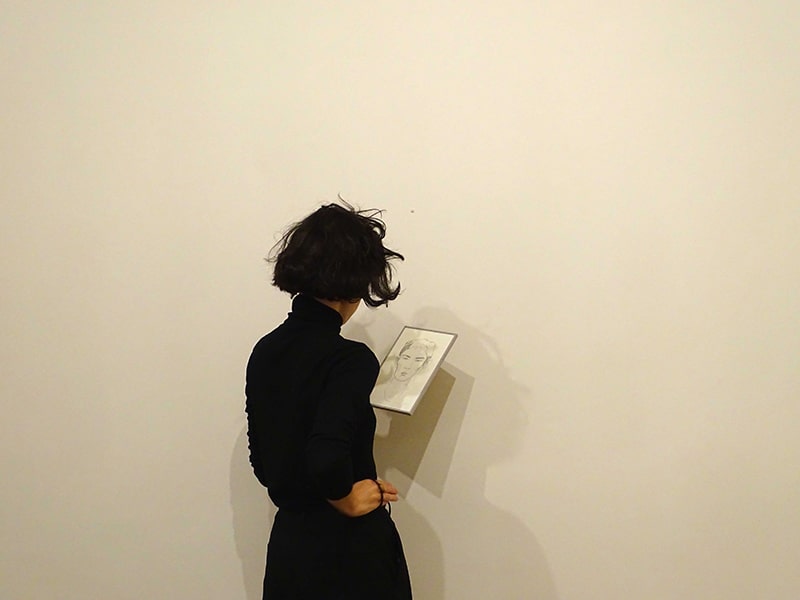 Serious countenance, irreverent attitude, hieratic expression … There are many ways in which the man conceived by Carlota Barrera takes shape. Some of them appear smoking, while others have marks and scratches on their faces. The conception of masculinity conceived by the designer is synonymous of diversity and variability. Far from understanding it as a unique global concept, Barrera emphasizes the freshness, the paleness or the youthfulness of the complexion of the men represented, against the firmness, the sweat or the patent strength in other of her drawings.
The creator steps into the world of illustration, after having explored artisanal and craft techniques in her menswear collections, presented at Mercedes-Benz Fashion Week Madrid. The exhibition can be visited until December 5th in Échale Guindas (Pelayo, 47). In addition, all illustrations can be purchased on the gallery's website for a price of 280 euros per drawing.
We talk to Carlota Barerra to know how she feels after her first known experience in the universe of drawing, what message she wants to send us through the proposal and what influence the illustration has in her conception of fashion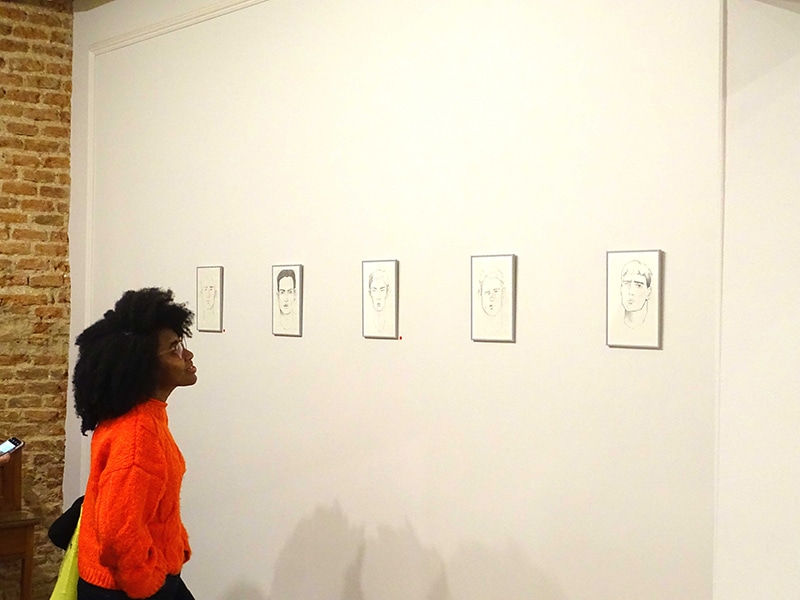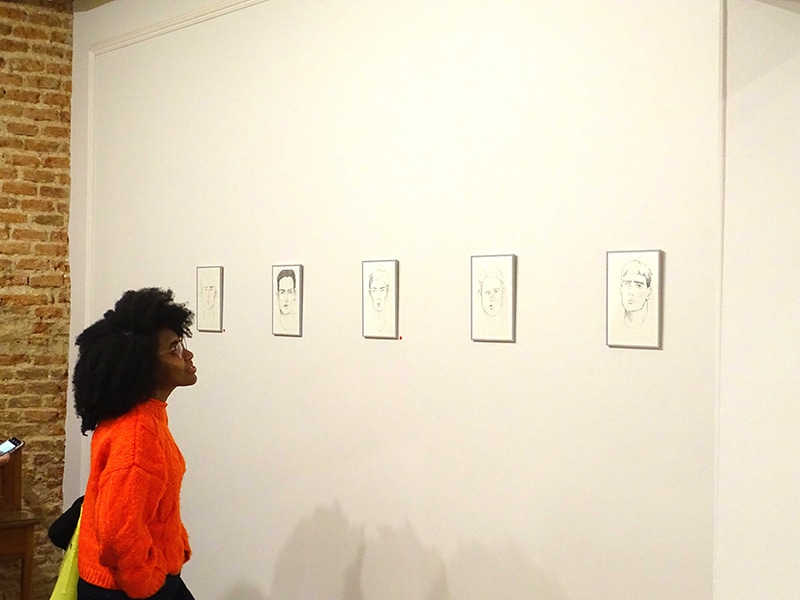 Art is a constant in all your workpieces, and in your studio, we find photography and drawing books. What relationship do you have with the universe of illustration? How long have you been drawing?
I have been drawing before having the use of reason. Actually, we have all drawn when we were children, but the vast majority stop drawing at a certain age. I stopped drawing in my teens, but I resumed it when I started studying my artistic career. Illustration became a working tool at that time and in part it still is, but there is a certain type of illustration – such as portraits or collages – that I have continued as a hobby, developing it in my spare time.
In your Autumn-Winter 2019 collection, presented at the Hotel Villa Real within the framework of Mercedes-Benz Fashion Week Madrid, you collaborated with the illustrator Inés Maestre in the realization of the set, a 7-meter long mural inspired by the bucolic nature. How do you conceive the relationship between fashion and drawing? Do you think that they are independent disciplines or that, on the contrary, they are part of a common whole?
Drawing is absolutely necessary to create fashion, otherwise communicating ideas would be very difficult. Every garment is part of one or more previous drawings. And once the garment is created, why not incorporate that illustrative part again? Fashion can collaborate with countless disciplines, from illustration to dancing, even with musical composition, photography or artistic installation. Inés is a great friend and we had been wanting to do something together for a long time, and in that presentation, a very good opportunity arose. We first made a small presentation at London Fashion Week and then we took it to Madrid, incorporating new elements. It is fortunate that there are so many possibilities to work transversally with different artists and creators.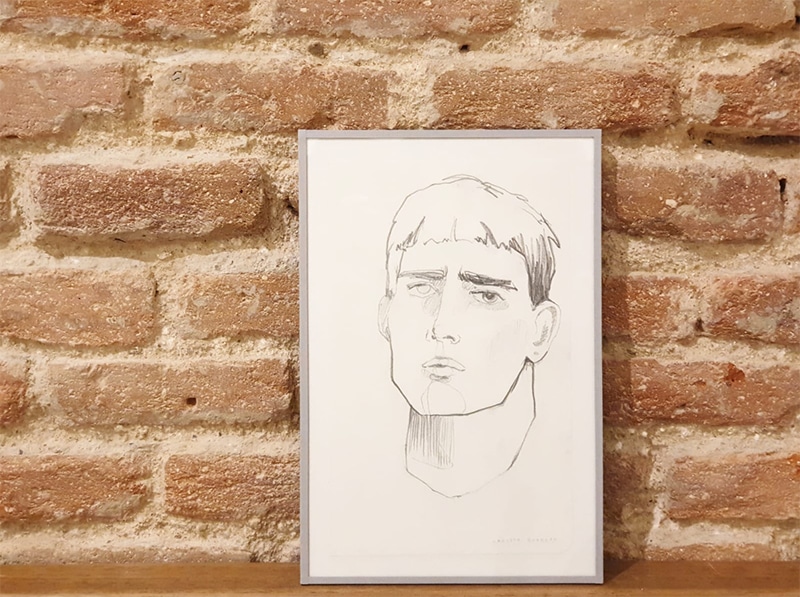 You are one of the few women who design clothes for men nowadays. What led you to focus your attention on menswear? In what state do you think men's fashion is right now?
When I was studying at Central Saint Martins a few years ago, there was a new trend of very young menswear designers, many of them recently graduated at that time, who were experimenting with new clothes, silhouettes, materials … And I realized that I wanted to be part of that somehow.
Womenswear has been the center of attention until a few years ago. We are living in a time in which we are trying to tear down gender stereotypes, showing that men's clothing can be endowed with creativity, not just functionality. Menswear looks like a blank canvas now, while certain rules that were imposed in past times did not give much room for creativity, and this has allowed the collections of menswear to be much richer.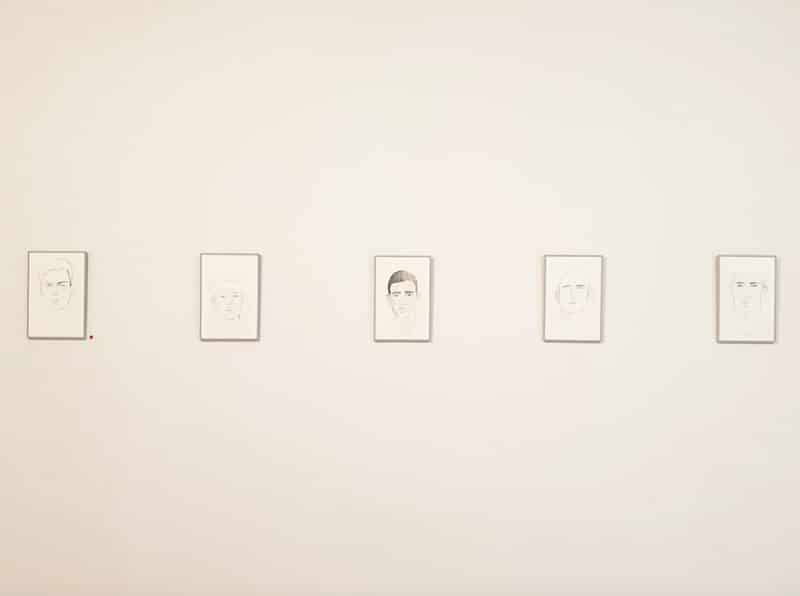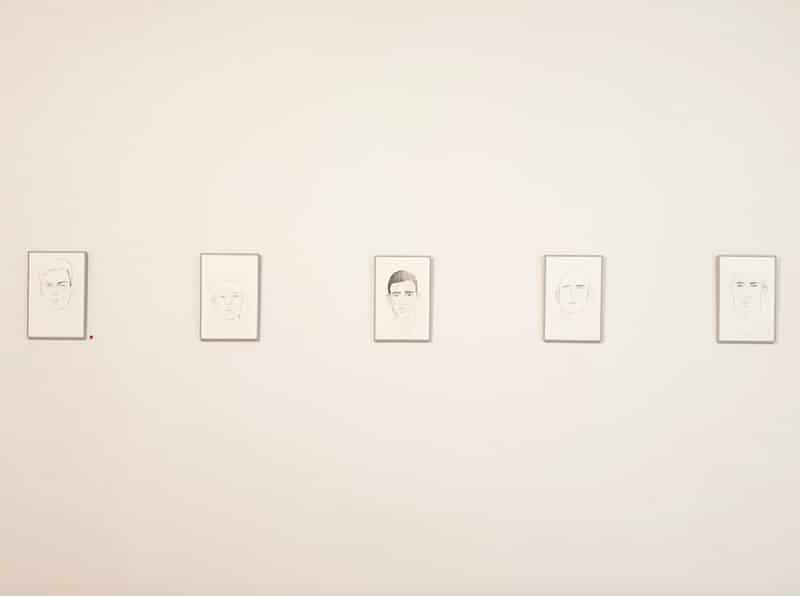 In your conception of masculinity, reflected in these 10 illustrations, we find different attitudes among the different characters: strength, calm, irreverence, impassibility … What do you understand by masculinity and how do you translate it through paper?
From the beginning, consciously or unconsciously, I have worked different meanings of that word. Working with the concept of 'vulnerability' is a way of dropping a grain of sand to dismantle the solid definition of 'masculinity' imposed by society, which is none other than toxic masculinity that prevents a man from exploring his emotional side.
Masculinity has always been associated with courage, strength, and determination, leaving aside the 'weak' qualities that make us human. Vulnerability is not synonymous of cowardice; On the contrary, you have to have the courage to be able to be vulnerable. Brave is the one who is able to show his weaknesses.
Masculinity is not a mathematical formula with the same factors and the same result, nor is it a test that must be passed constantly. It is something that varies in each person according to their character, their origin, their experiences. The most important thing is that, as a society, we are working to cease the conception of masculinity as a solid and marked concept, so it can reinvent itself with each individual.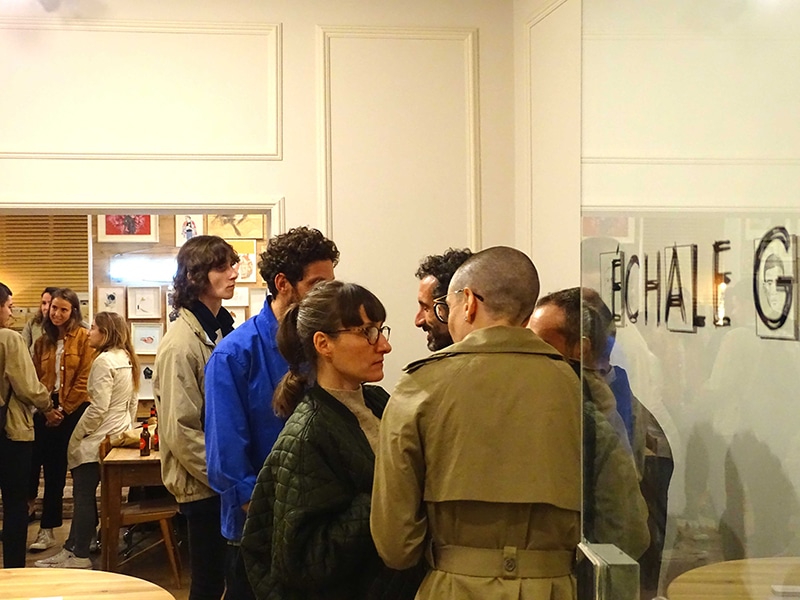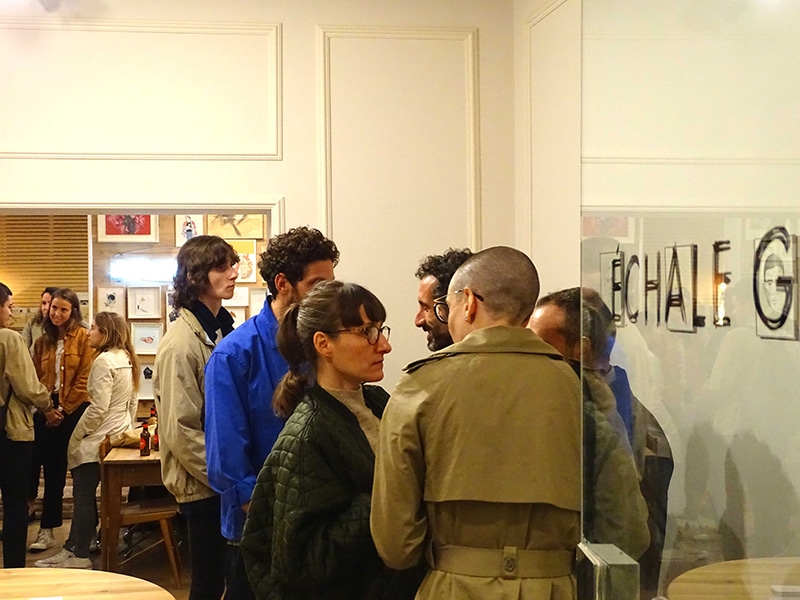 Lucca, Malik, Andrea or Fynn are some of the names with which you have baptized the young men represented in your illustrations. Who are they? Are they real characters?
Some of them are real, friends, acquaintances…others are imaginary. It has been very fun and interesting to imagine each story, each experience and what they have lived in the past until their portraits have been captured on paper.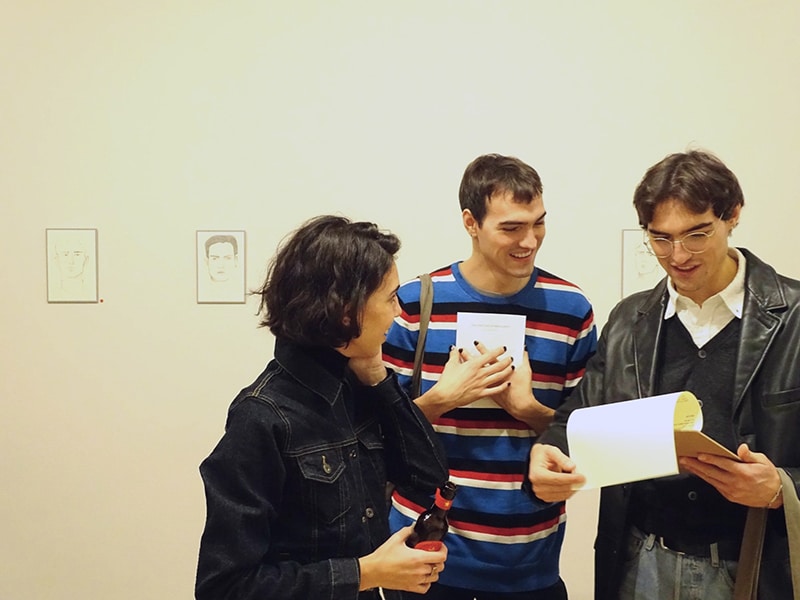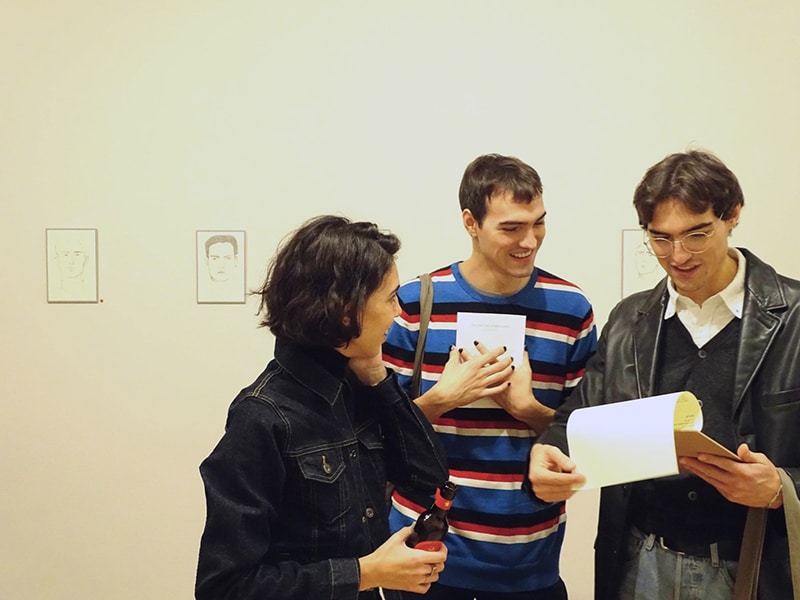 The art gallery Échale Guindas, in Madrid, hosts the exhibition 'The Contours of Masculinity' until December 5th. How did this collaboration come about? Had you worked together before?
I've known Laura and Maria for a relatively short time, but from the beginning, I knew they were exceptional. They do everything with a lot of love and I know every part of the process will be fun and extremely easy. I was lucky to participate in a collective exhibition of sketches, surrounded by very good artists (some of the sketches are still in the gallery) and after that, they proposed to me to make this exhibition. Being focused on fashion, I had not exhibited my pieces for years, and I loved to do it again. I have enjoyed it so much and I couldn't have to do it in a better place.