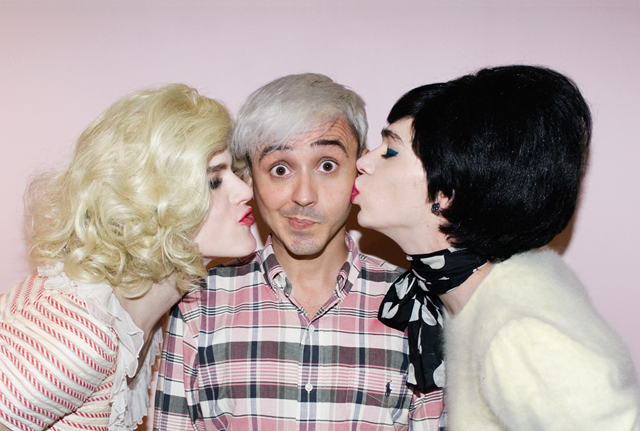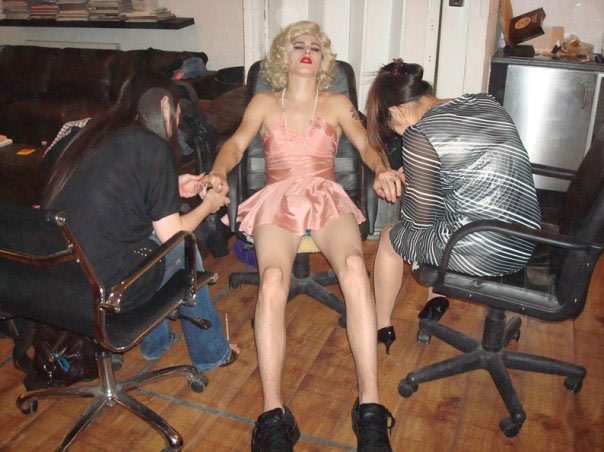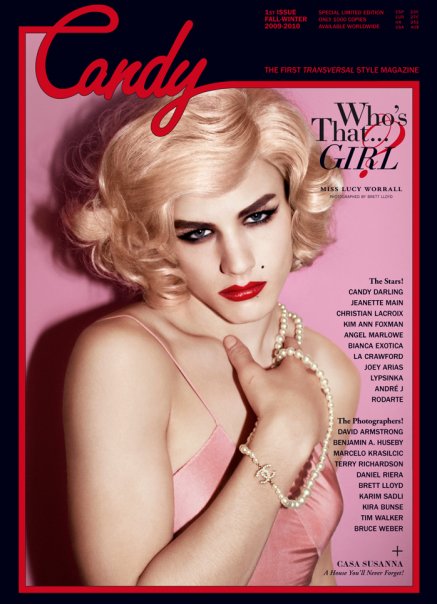 The First Transversal Style Magazine
CANDY is the first fashion magazine ever completely dedicated to celebrating transvestism, transexuality, cross dressing and androgyny, in all its manifestations. Never before in history, have men and women had so many opportunities for body modification, or so many ways to change their appearance from head to toe: from the softest options like make up, to permanent transformations courtesy of the surgeons' knife.
Now the 21st Century is truly underway, there's no need to justify ourselves, only the ability and need to celebrate the diversity of lifestyles and options, the freedom to choose on every level. The possibilities are as infinite as the amount of people there are in this world. CANDY is a magazine for everybody. A space for individual freedom, and a publication that pushes people to take on the persona of what they always wanted to be.
CANDY 1st Issue by Luis Venegas
Fall-Winter 2009-2010
Limited edtion of 1000 Copies
192 Pages
CURRENT ISSUE
Candy Darling by Kimball Hastings and Bruce Weber
Lypsinka, Andre J and Joey Arias by Bruce Weber
Smart Style by Tim Walker
Tribute to Nico by Benjamin Alexander Huseby
Bianca Exotica by Marcelo Krasilcic and Antonio Frajado
Rodarte by David Armstrong
La Crawford by Popy Blasco and Daniel Riera
Kim Ann Foxmann by Silvia Prada and Daniel Riera
Casa Susanna by Dean Mayo Davies
Tribute to Casa Susanna by Brett Lloyd and Kim Jones
Johnny Depp style by Kira Bunse and Jos van Heel
Angel Marlowe by Ariadna Pedret and Terry Richardson
Christian Lacroix by Karim Sadli and Robbie Spencer
PLUS: Boy George, Quentin Crisp, Fran Lebowitz, Charles Guislain, Christopher Niquet
Make Up Secrets, The Deadliest Transvestites in Cinematic History and more…