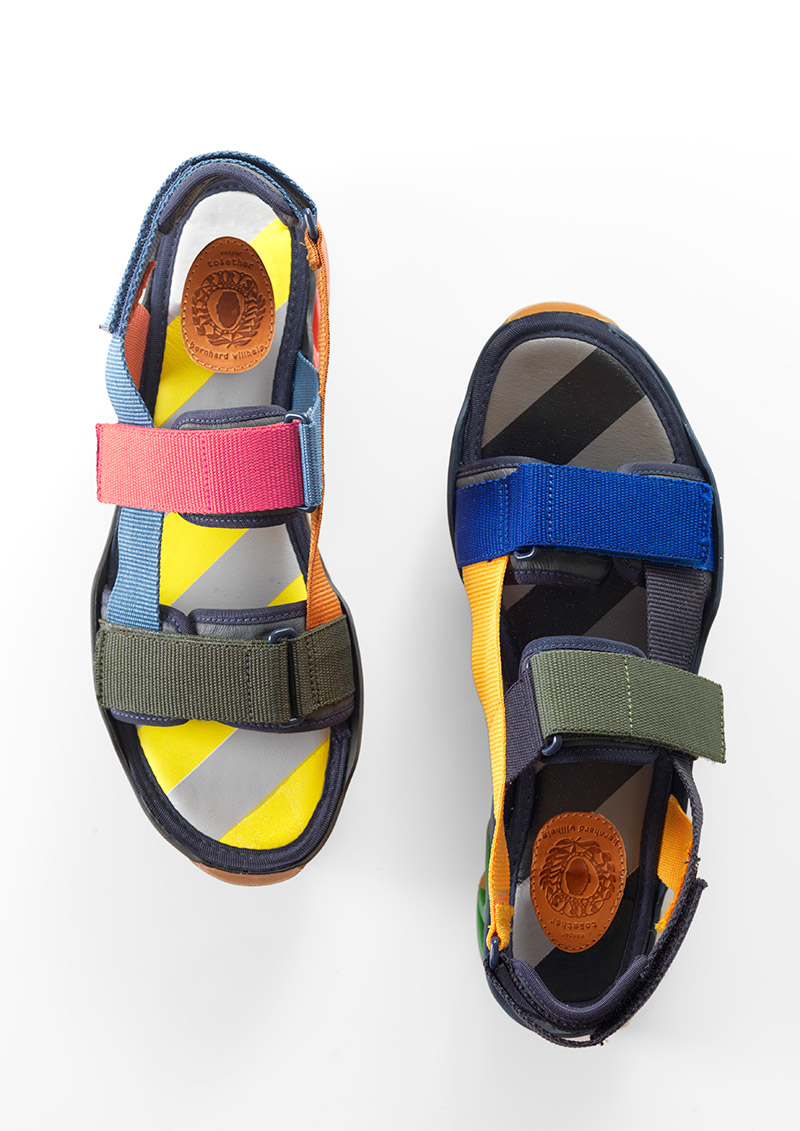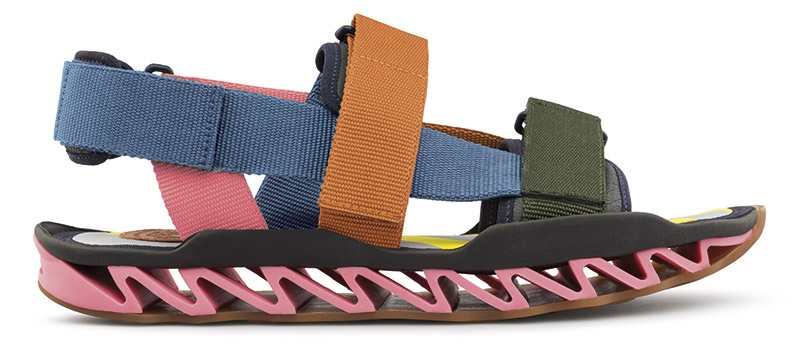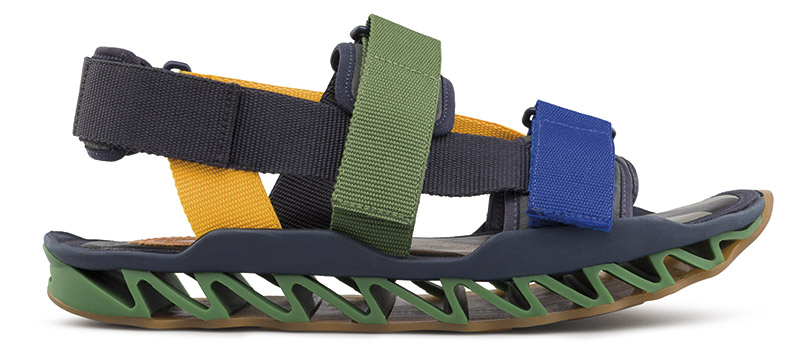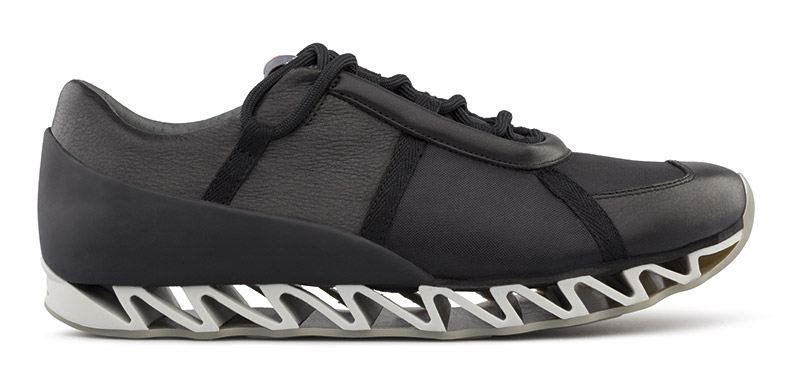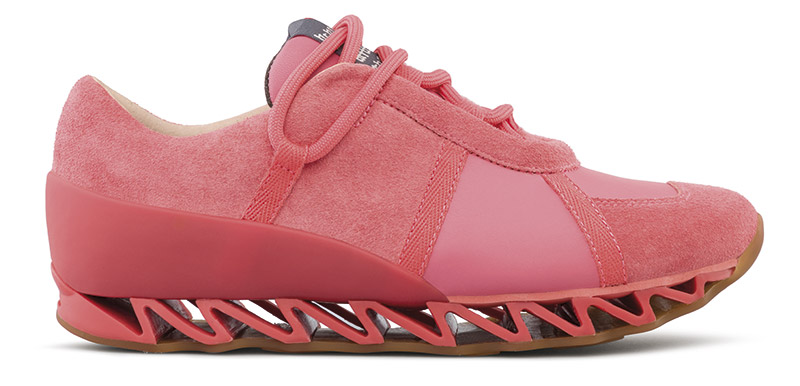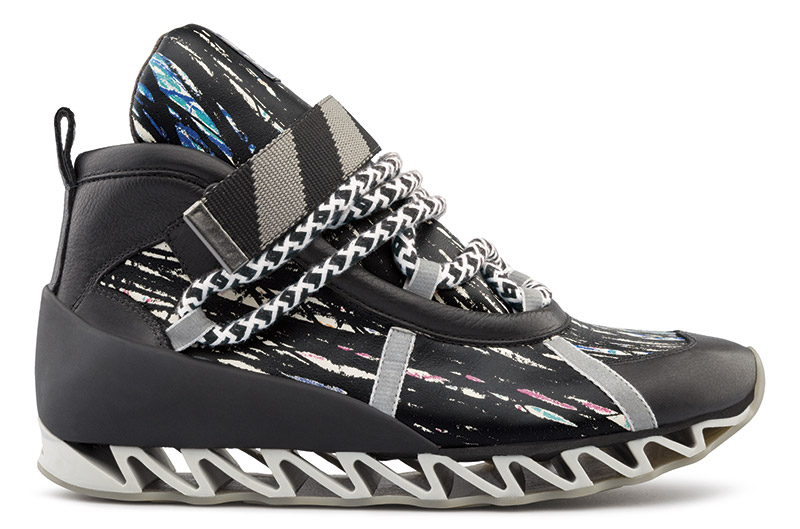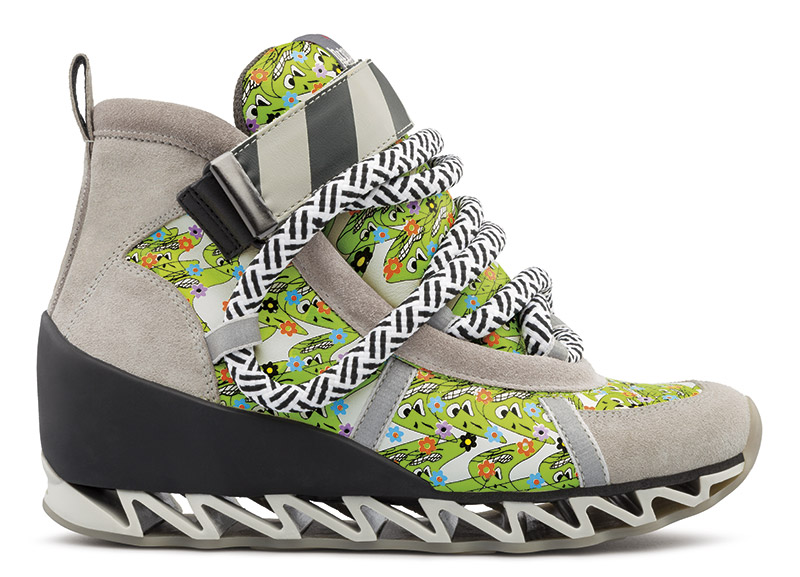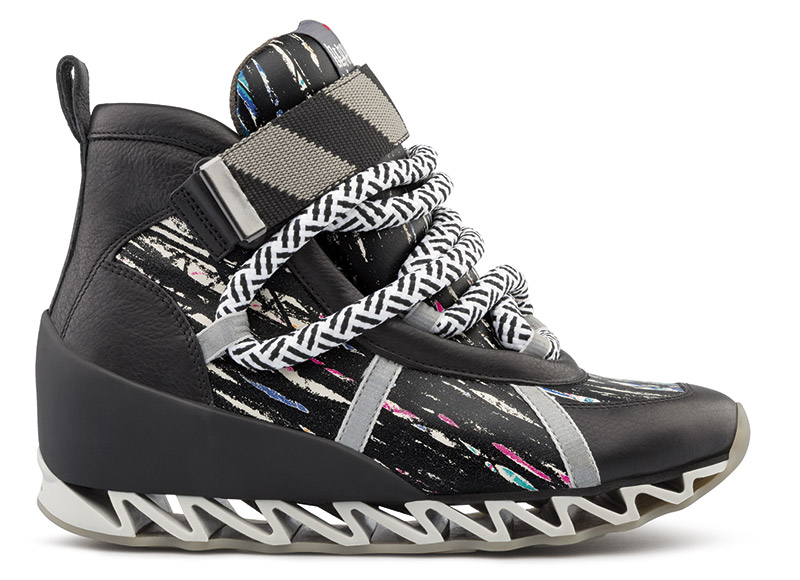 There is no stopping the creative whirlwind of Bernhard Willhelm. This season he returns with a sample of his brassy iconoclastic nature in this latest collaboration for Together With Camper – complete with designs that are as eccentric as they are brilliant. The centre piece of the Spring/Summer 2014 collection continues to be the Himalayan range – so called because of the particular design of its voluminous sole: a zigzag form that stands out and is similar to that of the mountainous outline.
This model – truly revolutionary and transgressive – has been transformed since its early days in Autumn/Winter 2010–2011 into one of the biggest flagship designs for Camper, and it returns this season with new material and colour combinations.
For men you will find it in both low-cut and ankle-boot trainers that come in two-tone variations (black upper with grey sole) as well as others that incorporate a bold sketched abstract print (Sketch) interspersed with leather appliqués of different textures and colours. In addition to these models, there are also the men's Himalayan sandals, with an upper made of colourful nylon straps and adjustable Velcro fastenings.