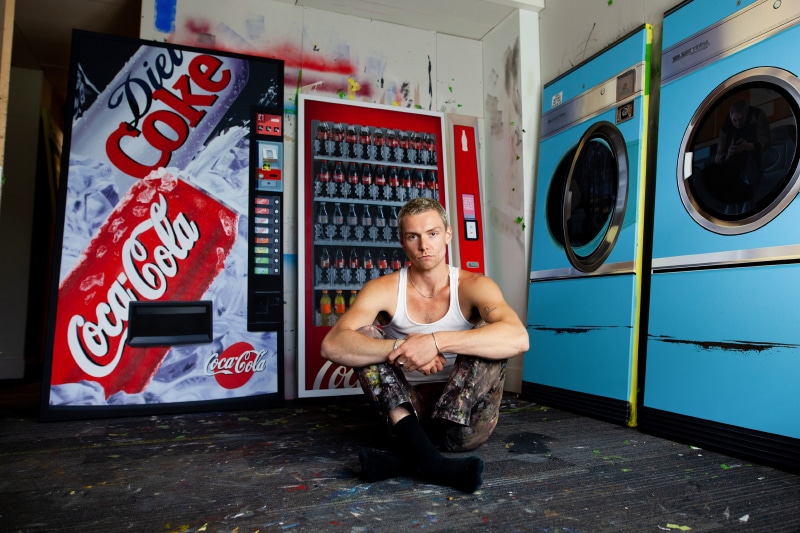 Callum Eaton presented his new exhibition titled "Look but don't touch", a debut solo showcase brought to you by Carl Kostyál.
Embarking on a journey honed through the pursuit of photorealistic excellence since his days at Goldsmiths (BA Fine Art, 2019), Callum Eaton stood witness to a curious spectacle. Amidst an early open studio gathering, an intoxicated visitor, entranced by a lifelike portrayal of a conventional cash machine, attempted in vain to engage with its two-dimensional allure. This scene evokes the legendary tale of Zeuxis and Parrhasius, ancient masters of artistry, locked in a duel of illusion. Much like Parrhasius tricking Zeuxis with a curtain that was itself a painting, Eaton's work holds a mirror to artistic deception.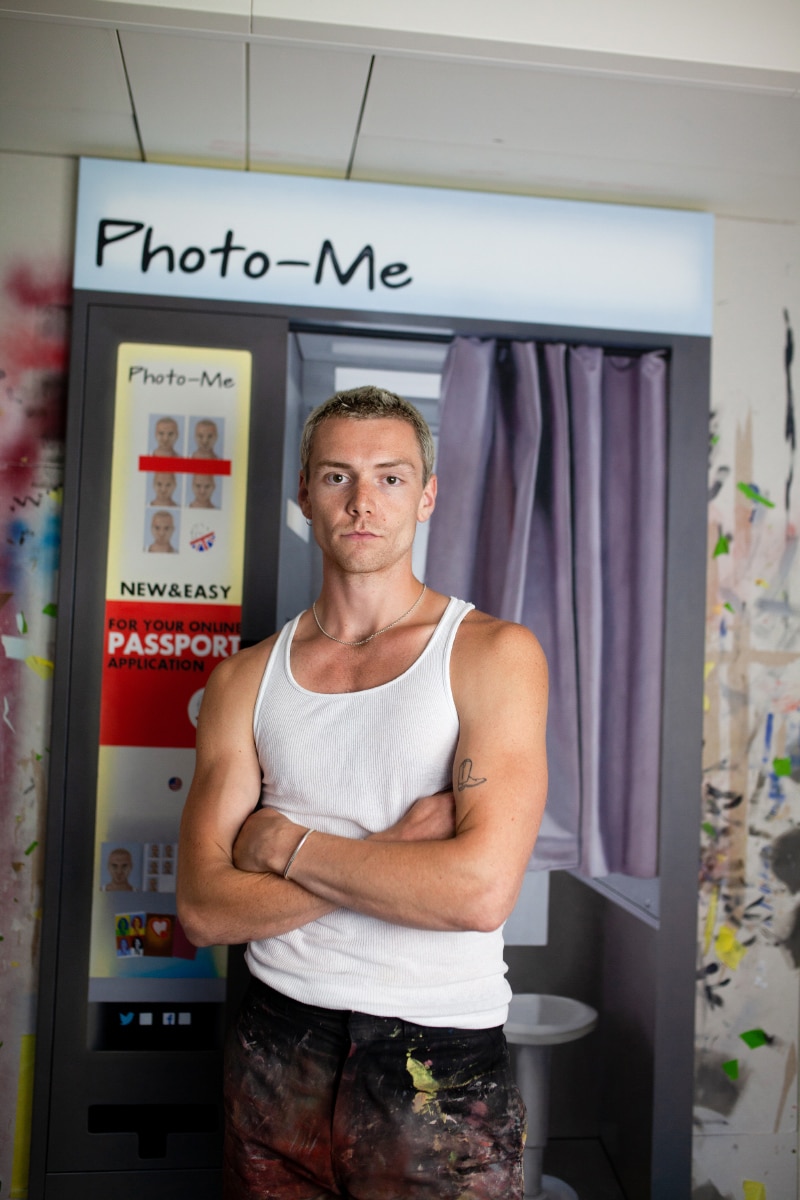 Following his well-received exhibition "Hole in the Wall" at Paris' Long Story Short gallery earlier this year, which introduced a collection of super flat, nonfunctional ATM machines, Eaton returns to the spotlight with his London debut. This new exhibition expands upon his exploration of overlooked urban elements, infused with a conceptual sensibility nurtured during his tenure at Goldsmiths. A poignant commentary on the rampant commercialization of modern society, Eaton's pieces echo with a subversive depth. These objects, stripped of their utilitarian purpose, transform into readymades – remnants of an interaction-focused world reduced to two dimensions.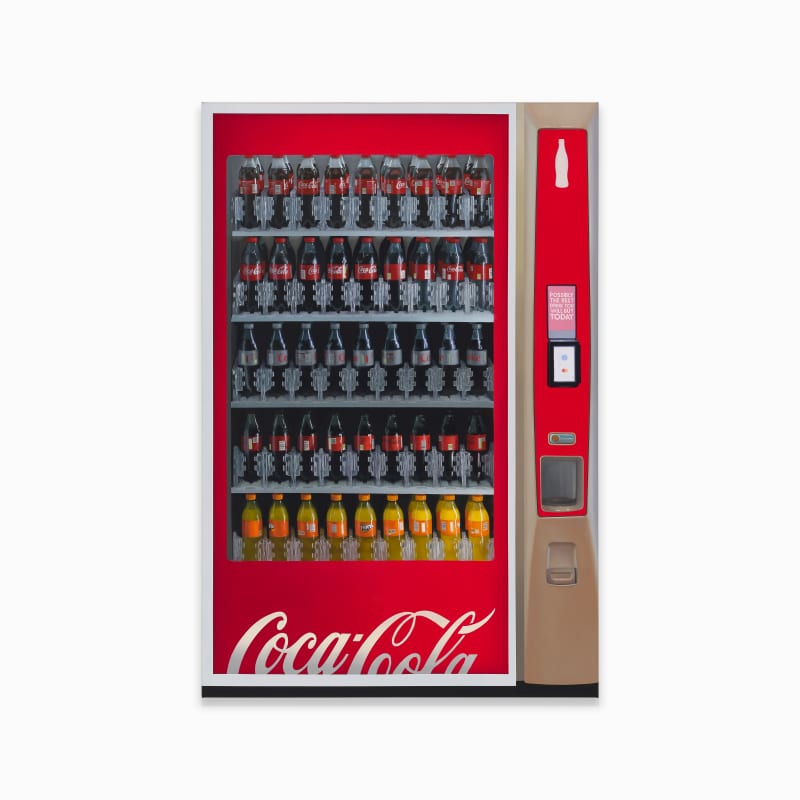 Eaton's art stands in dialogue with diverse inspirations – from the stark industrialism of Soviet-era Constructivism to the Futurist odes to obsolete technological marvels. As a counterpoint, his pieces reflect a nod to Formalist evaluation, prompting viewers to appreciate art beyond its aesthetic surface. Street-side telephone boxes, now relics of the past, tell stories of digital advancement. Coca-Cola vending machines, invoking Warhol's repetitions, mirror Eaton's painstaking likeness. Elevators echo with memories of a bustling financial hub. With trompe-l'œil finesse akin to Louis-Léopold Boilly's craft, Eaton documents the mundane, each canvas expanding his own cityscape like a Sims-esque universe.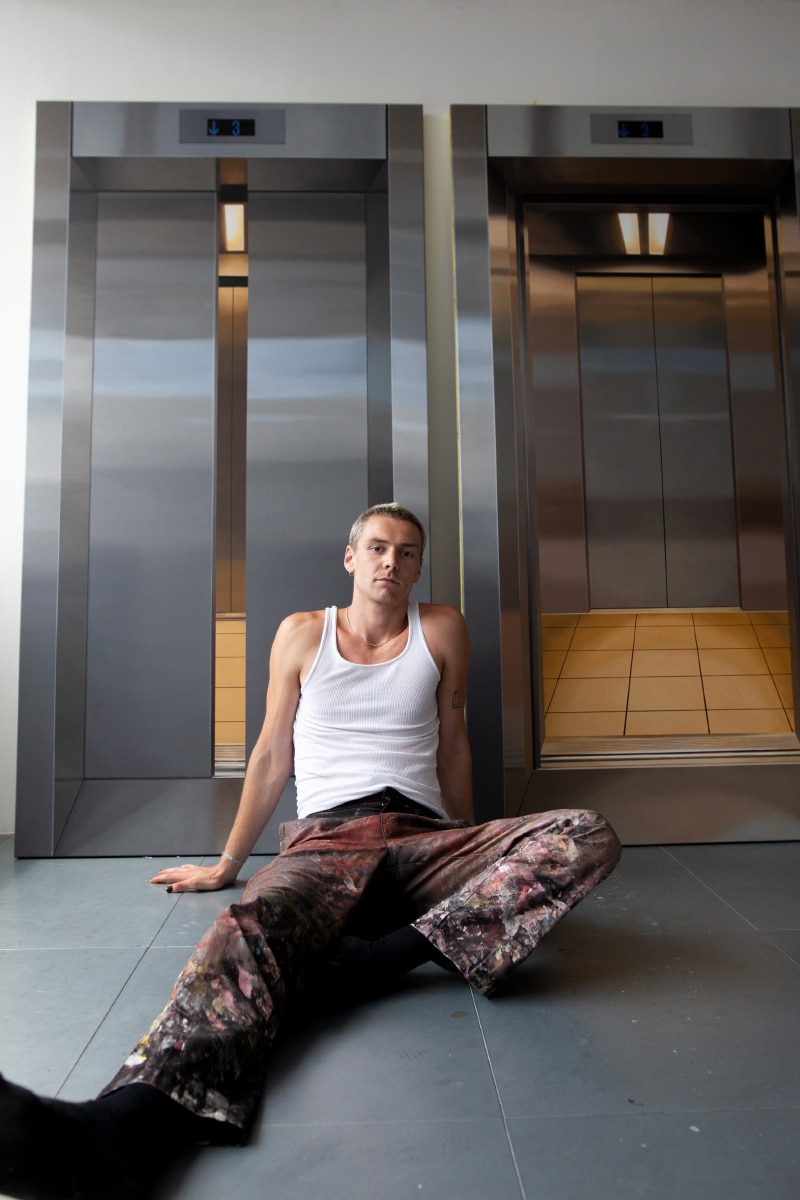 In a playful twist reminiscent of hidden Easter eggs in classic portraits, Eaton's presence surfaces subtly. He appears as both an apparition in the reflection of a Washeteria's door and the embodiment of images from a self-service photo-booth. The artist and his art merge, blurring the boundaries between the tangible reality he inhabits and the flattened, simulated layers adorning each canvas.
CALLUM EATON: LOOK BUT DON'T TOUCH
PRIVATE VIEW | 17 AUGUST 2023, 6-9 PM
OPEN | 18 AUGUST – 19 SEPTEMBER 2023
CARL KOSTYÁL, 12A SAVILE ROW, LONDON W1S 3PQ