"Tonight, hell sends an angel bearing gifts…"  – The Crow, James O' Barr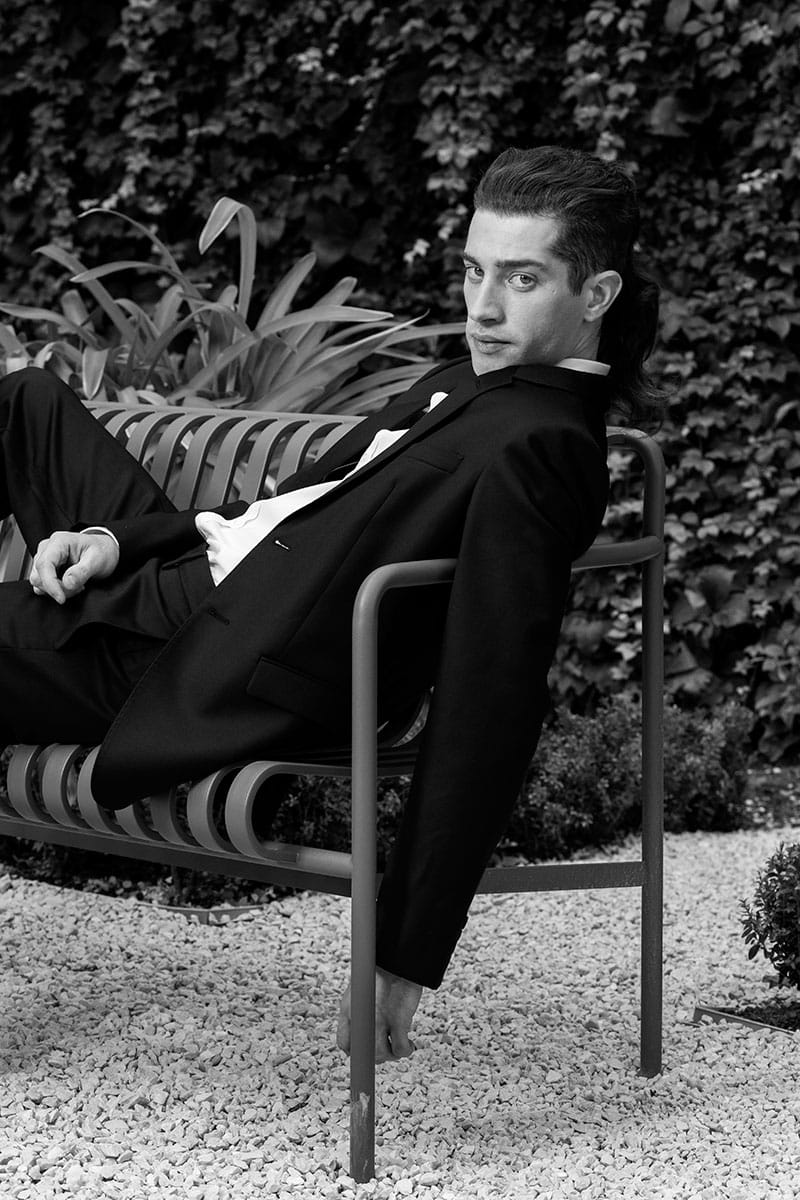 In the cult-movie adaptation of the comic directed by Alex Proyas (1994), the crow is played by the unforgettable Brandon Lee. Let's start from him and the character who made him famous to introduce the protagonist of our interview.
His name is Moisè Curia: twenty-seven years old, Italian (Calabrian), a boundless passion for Bruce Lee's son that pushes him to undertake the career as an actor.
Extrovert, stubborn, dreamer: Moisè is a conscious 3.0 artist, hanging in the balance between an exquisitely academic past and a future directly linked to the new ways of communicating themselves to the younger generations. He is a responsible actor with clear ideas and "something to tell".
Well-known by the general public thanks to the role of Ruggiero in the successful series Braccialetti rossi (2014/2016) directed by Giacomo Campiotti (a made in Italy version of the original Spanish Polseres vermelles), it's thanks to the film Abbraccialo per me by Vittorio Sindoni (2016) that he receives the consecration as an artist winning both the Guglielmo Biraghi award at Nastri d'argento and the Vittorio De Sica one.
We met him on the set of our exclusive editorial by Davide Musto and that's what he told us.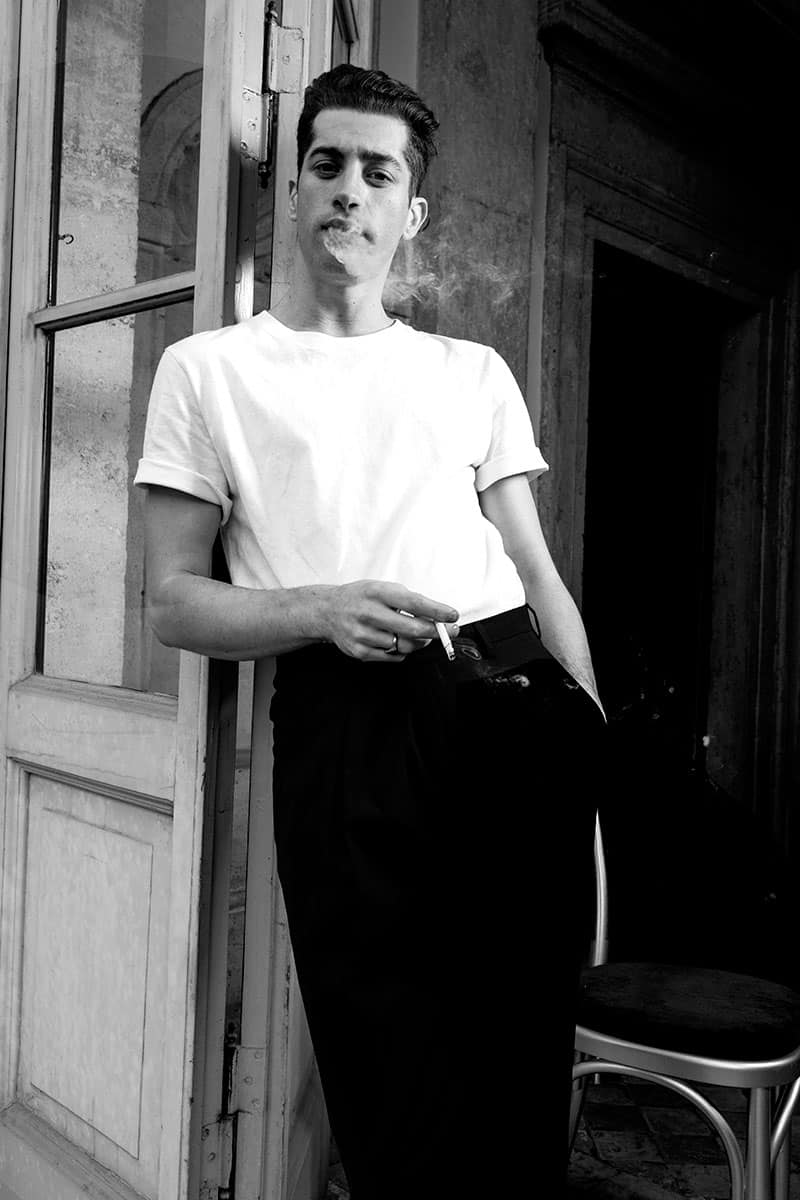 Buongiorno Moise! How and when did your passion for acting born?
I have always had the desire, the need to tell stories. I wanted to be someone other than Moisé. As a child I imitated teachers and often entertained my classmates with my performances… it was the beginning.
I was also driven by the admiration I have always had for an actor, Brandon Lee. I watched The Crow and dreamed of becoming like him.
According to you, what does to be an actor mean?
Many forget the great responsibility we have as actors. It is the responsibility of telling something: whether it is positive or negative. It is the responsibility to bring out a cross-section of the society – in some cases a marginalized one – giving it a worth, a real value.
I'm an actor because I think I have something to tell. I have always tried to find within myself the novelty, strong and capable of reaching people's hearts, able to make them open their eyes. It is a way to highlight a detail that might have gone unnoticed or that someone tried to hide.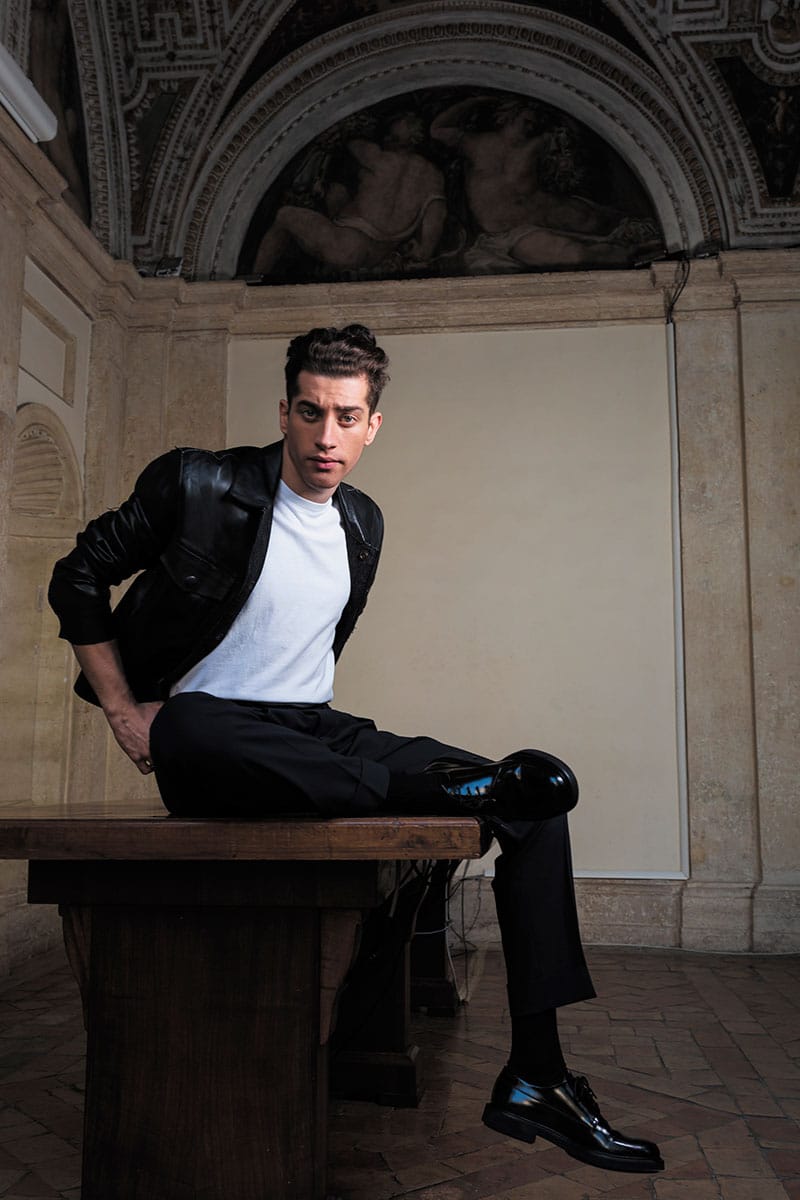 During your studies at the Accademia di Arte Drammatica EUTHECA and at the Centro Sperimentale di Cinematografia you debuted at the theater in some great performances: among others, Hamlet, Macbeth, Novecento. How connected are you to the theatrical environment and what did it teach you?
A lot. Theater is a school, it is the compulsory school that you must attend. It provides you with the technique and the discipline. It teaches you to move, to manage your physicality. If I had not gone through the theater, I think today I would be an actor with less impact than the one I think I have.
But today it is not so obvious.
No, it's not so obvious. In the society in which we live, we give a lot of weight to other things. You seek fame and success before that the love and passion for this job can help you to get them. Our task should be simple to tell a story and tell it in a good way. To send a message – whether positive or negative.
Thankfully!
Thankfully, there are still people who want to tell something, to give an emotion. And if you really want that you need to attend that school which is called theater: the only school that can open up a world to yourself before then to the others.
In 2014 you have debuted in Tv in Giacomo Campiotti's miniseries, Non è mai troppo tardi. How do you feel about that experience? 
A beautiful experience. It was a very nice series about the life of the teacher Alberto Manzi and his historic television program, Non è mai troppo tardi indeed.
Giacomo and I got along from the very beginning and we built a strong bond of friendship, the same as with Claudio Santamaria who played the teacher. It was my first experience and the mood on the set was really exciting. I was fascinated by the work ahead of the camera but above all by everything behind it.
It was a job that made me lucky because it allowed me to collaborate again with Giacomo in the Braccialetti Rossi series.
You preceded my question! It was the same year…
Just while filming Non è mai troppo tardi Giacomo told me about this project. Nobody could still imagine what it would have become the phenomenon Braccialetti Rossi.
Shortly after, he called me to play a role in the series and I immediately accepted. I really cared about it, it was about a theme that I wanted to tell, very touching. From Braccialetti Rossi everything has arrived: fame, success, and proposals.
And how much of you was there in the character of Ruggiero?
Something was there. He was a great mask. Ruggiero hid his emotions behind a hard armor. He tried to hide the disease and conceal his rich origins. In the end, however, he had a big heart and a contagious smile. He was trying to help the guys (i braccialetti) who were in trouble. Ruggiero became a friend of the protagonist Leo, almost his older brother. Ruggiero is his irrational part, the "bad" part.
It is a character to whom I am very tied to.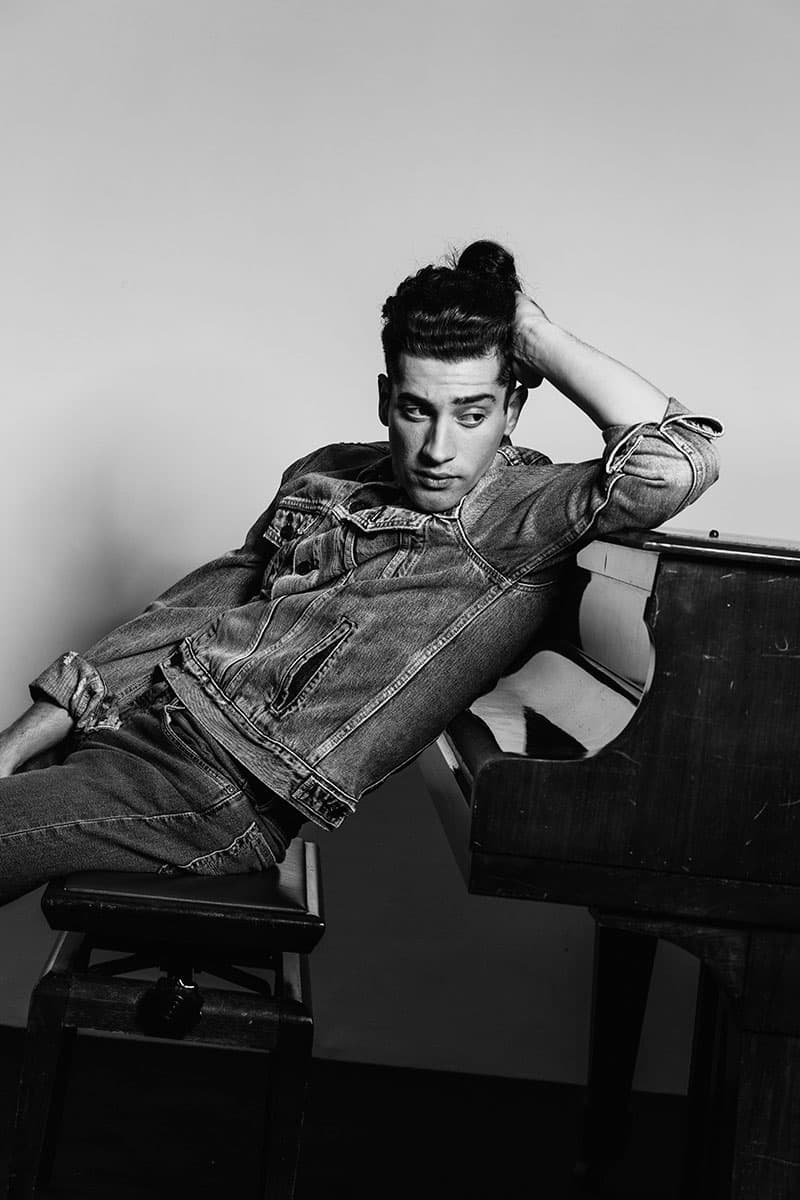 Do you still hear from your adventure companions? 
There's a very good relationship between us. We still hear from each other, dine together.
We have followed different paths: some have continued to act, others have gone on with their studies. They all are beautiful people whom I hope to work with again.
Cinema as well comes at the same time. We can remember La Buca by Daniele Ciprì, Maraviglioso Boccaccio by Paolo and Vittorio Taviani, La nostra Quarantena directed by Peter Marcias, and the recent Uno di Famiglia by Alessio Maria Federici. What does working on two fronts mean? What are the differences and what are the similarities between cinema and television?
Working on both fronts is important because for television you have to pass. TV gives you more visibility and a much wider space to express yourself.
Cinema allows you to tell people and stories with much more introspection and much more research.
The one does not exclude the other of course. Today there are series filmed much better than a movie.
Obviously, there are completely different levels and rhythms. In a series, you try to optimize your work because you have little time and need to tell more stories that are intertwined.
In a movie you tell just one story so for an actor is more a matter of fining. You can try to refine the peculiarities of the character who has been entrusted. You can look for the right emotion, deepen the emotional journey of that same character.
In 2016 you received the Guglielmo Biraghi – Nastri d'argento 2016 award and the Vittorio De Sica award for Vittorio Sindoni's movie Abbraccialo per me. What did that moment represent for you and your career?
Superb! I remember it with emotion and the tears of my mother and father shouting "We did it!". It was the consecration of a dream. As a child, and even more when you start acting, you hope to receive an award, you dream of it in some way.
When I went there it was a very nice moment. I remember that evening with great delight. I also remember the call from Laura Delli Colli (director of the event) who announced that prizegiving. It is a very important award, addressed to the young promises of cinema who are finally valued. It was a beautiful moment.
However, you take the awards, enjoy them at that time and start from scratch. You forget it and try to do better. That award was the consecration of a successful work, which was liked. It was a spur to keep going and always doing better.
As you have underlined, the same year I also won the Vittorio De Sica award for the same movie, a certificate of consent. It was the confirmation of the fact that the work I was carrying out was right, honest, appreciated. It was, I repeat, one further reason to do better, to prove to myself that it was possible to add a new piece to my puzzle.
Which of these experiences do you feel most linked to and why?
Abbraccialo per me is a movie to which I feel particularly tied but I could tell you many others for different reasons.
Also to Braccialetti Rossi I am strongly linked because it was the series that allowed me to make myself known, to let others know that I existed.
Then, there is a movie coming out in theaters in 2019, Un confine incerto. It is a movie that tells a hard story, a cross-section of a strong society, of a suffering one. It is an auteur film, directed by Beppe Gaudino and Isabella Sandri, which involved me intimately.
But every experience I have has in some way a connection with me.
Uno di famiglia, for example, is in my heart because it is my first comedy. There is a piece of me because it is played in Calabrian dialect, there is a bit 'of my land.
Hobbies?
Many things! I play sports, I play football with friends when I can. I like reading and writing small narrative shows which I take to the theater. I like normal things: relax in the parks, smile, live in a as simple way as the life of an artist can be.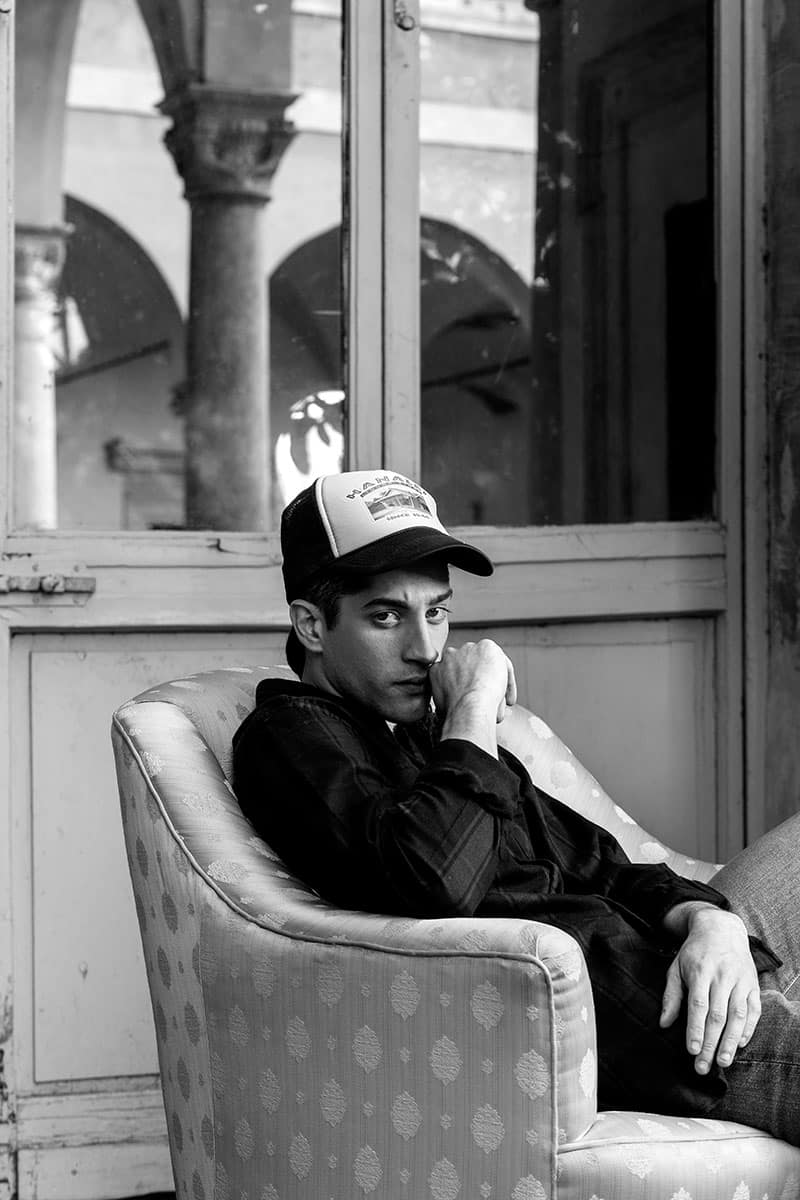 What is your relationship with fashion? What do you like wearing? 
It is a confidential relationship, I like to follow it and inform myself about the new trends. I have collaborated with many magazines and I am always happy when they contact me for a new editorial.
I love everything that is extravagant and not really commercial or daily. I like to experiment with new things. I love jackets, shirts more than anything. I have looks over the top and even on the weekdays I dress like a star before a rock concert.
Future projects? 
Top secret yet!
We have already explained what being an actor means to you. But what about being e a young actor today? 
As I explained before, it is a responsibility. Being it is a reason to tell something and take responsibility. Being followed by so many young guys, guys that I meet every day and who have seen series and films in which I acted, invest me with a sense of duty even bigger than responsibility. The duty to give them a positive message, to make them understand that the world is not so bad as a fifteen-year-old boy could perceive today.
I feel young, I feel a lot closer to them than to thirty-year-olds, although I am being registered in that direction.
I feel close to them because young are lifeblood. Even when I am playing, I still look for the child inside me, the one capable of getting surprised in approaching something new, as a role can be.
Here, the key, what really means to be an actor today lies in the ability to always surprise yourself as a child, until the final closing of the curtain.
Photographer: Davide Musto
Stylist: Sara Castelli Gattinara @FACTORY4
Press Office: FACTORY4
MUAH: Sandy Giuffrida @Simone Belli Team
Photographer Assistant: Federico Taddonio
Location Manager: Simone Ferrari
Location: Palazzo Firenze (Rome)
Brands: Giorgio Armani, Levi's, Rayban