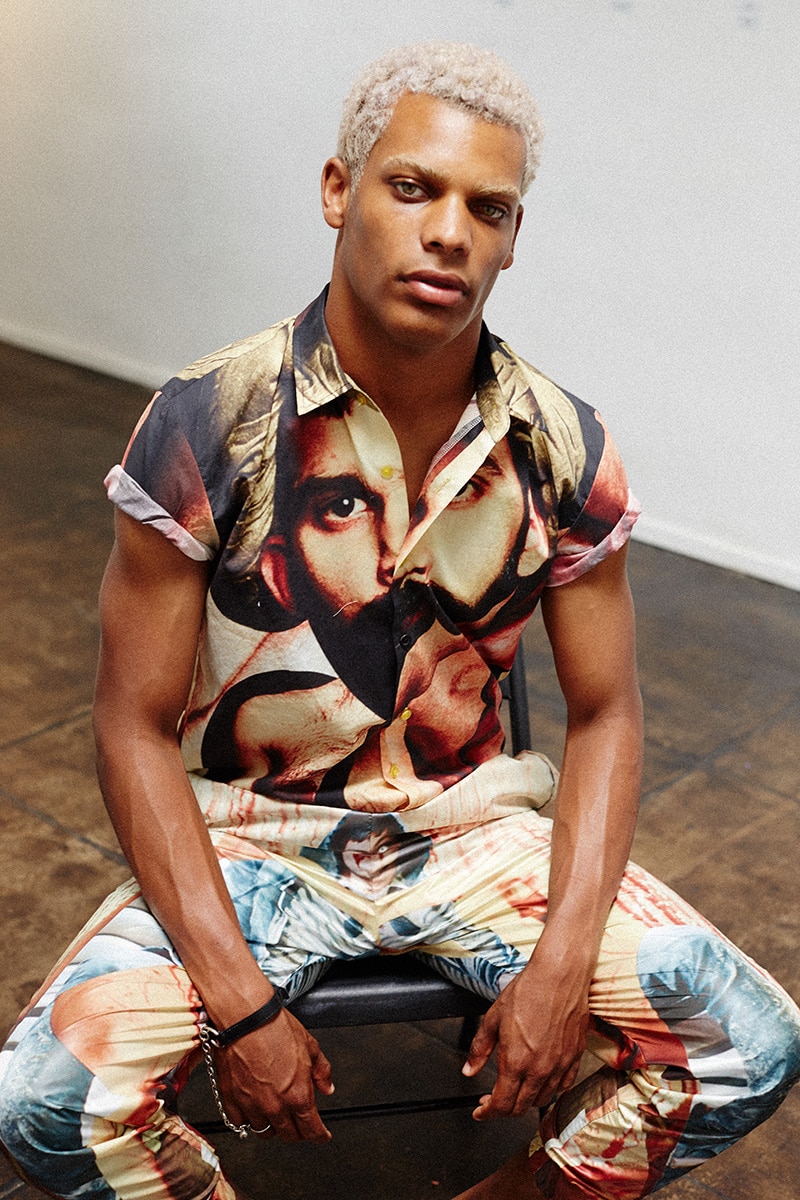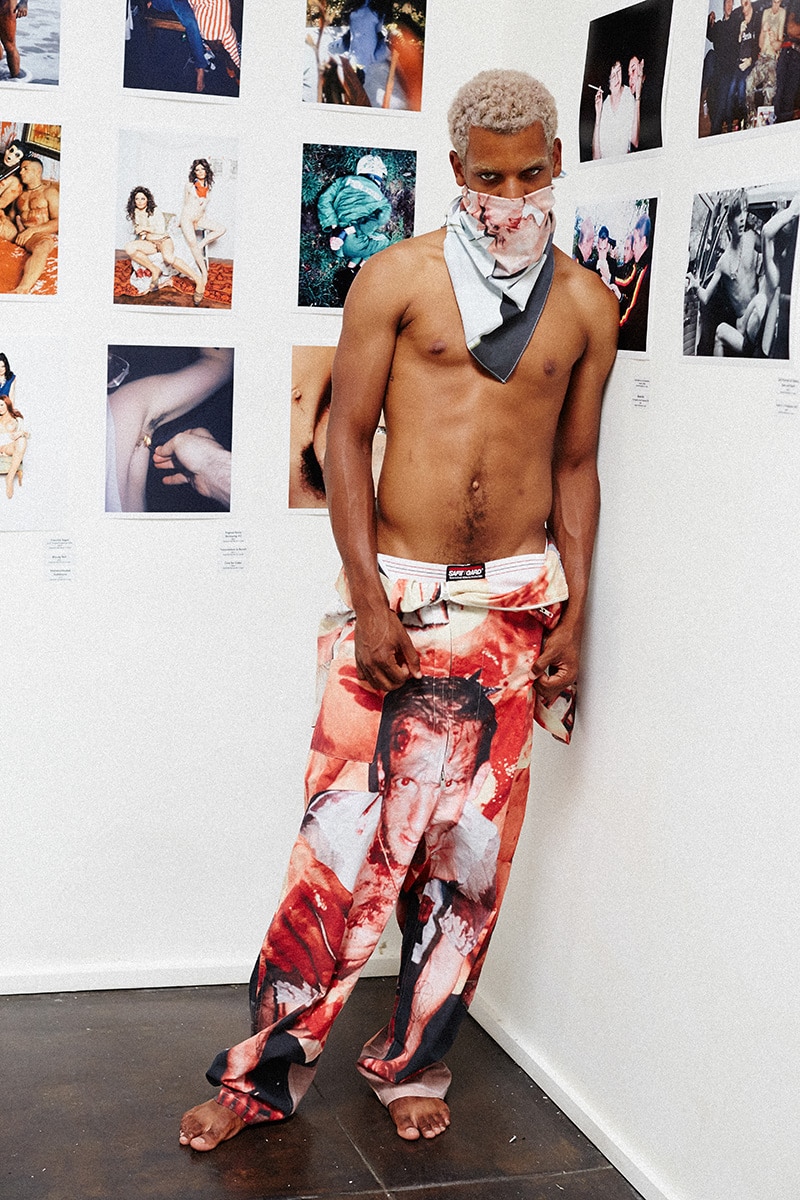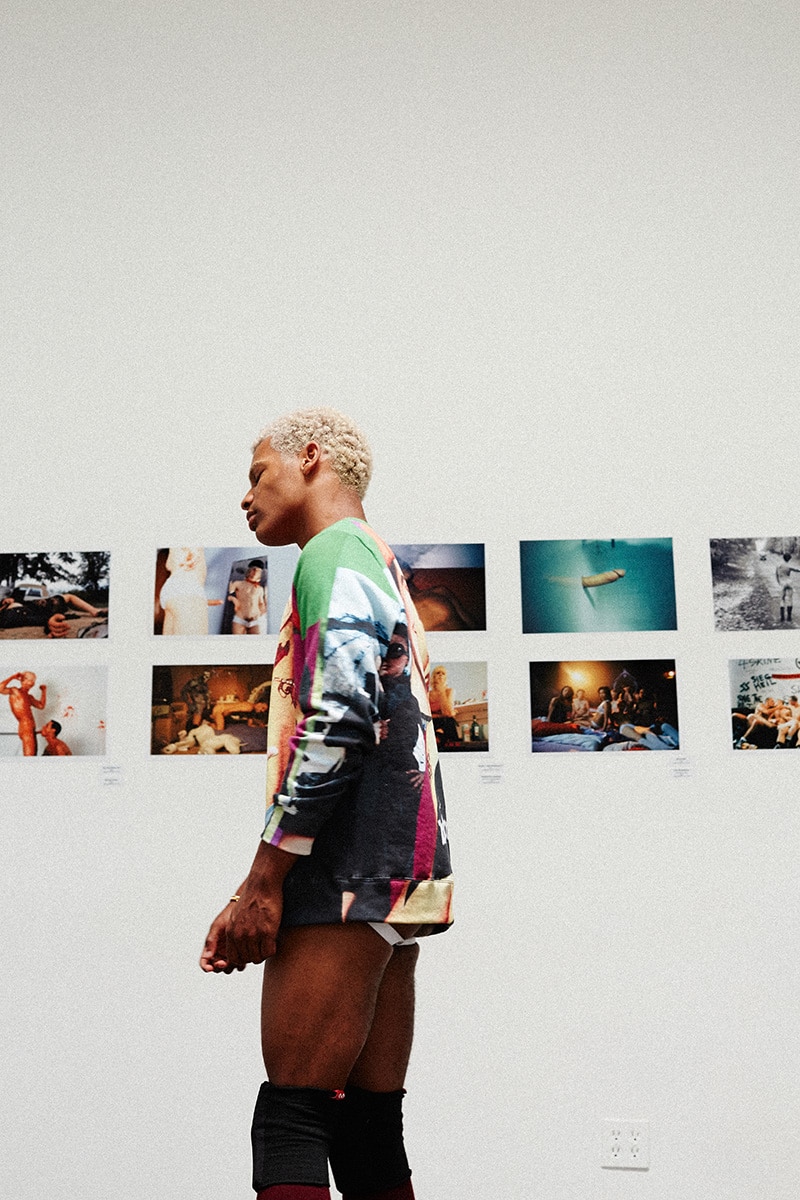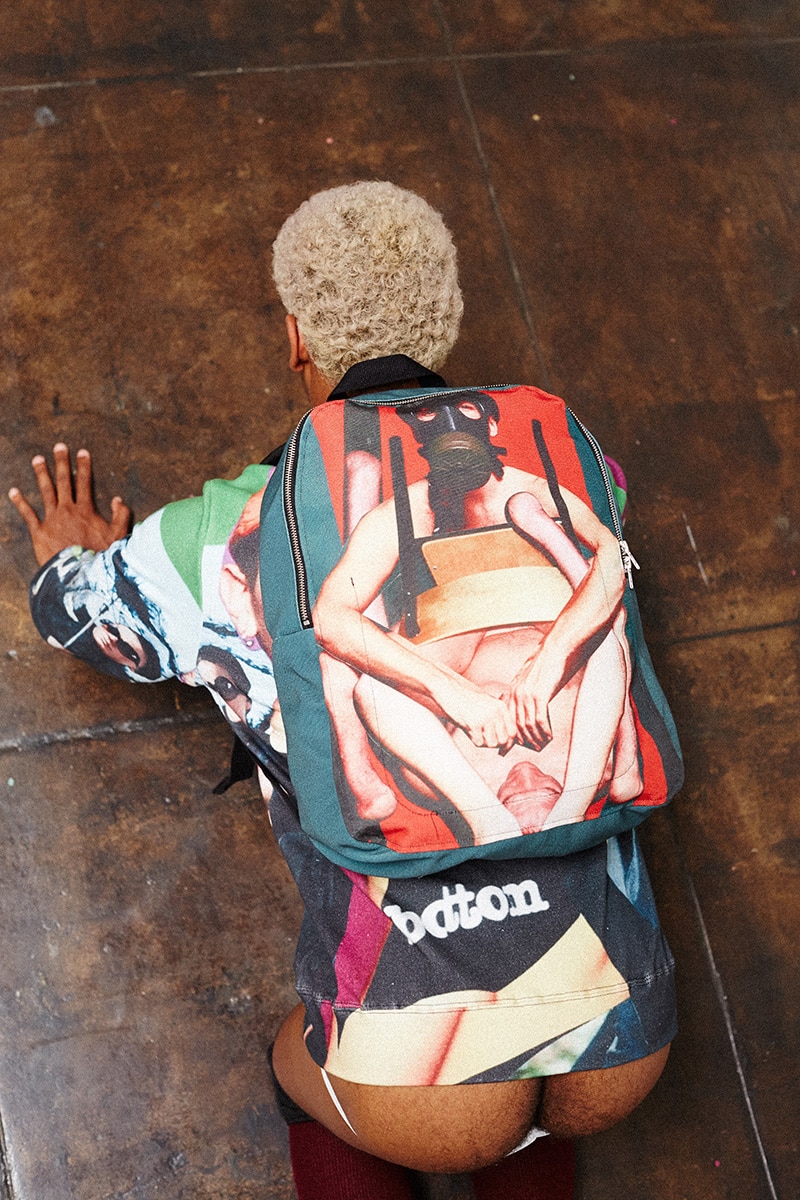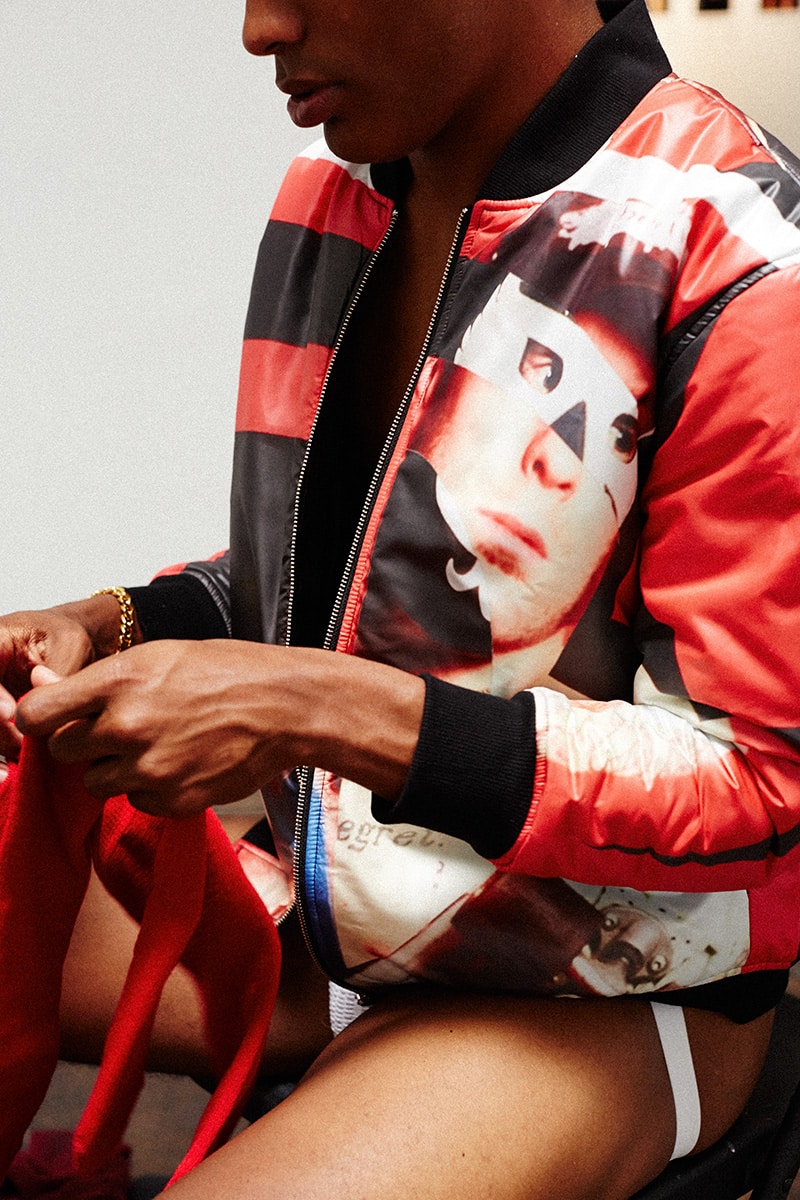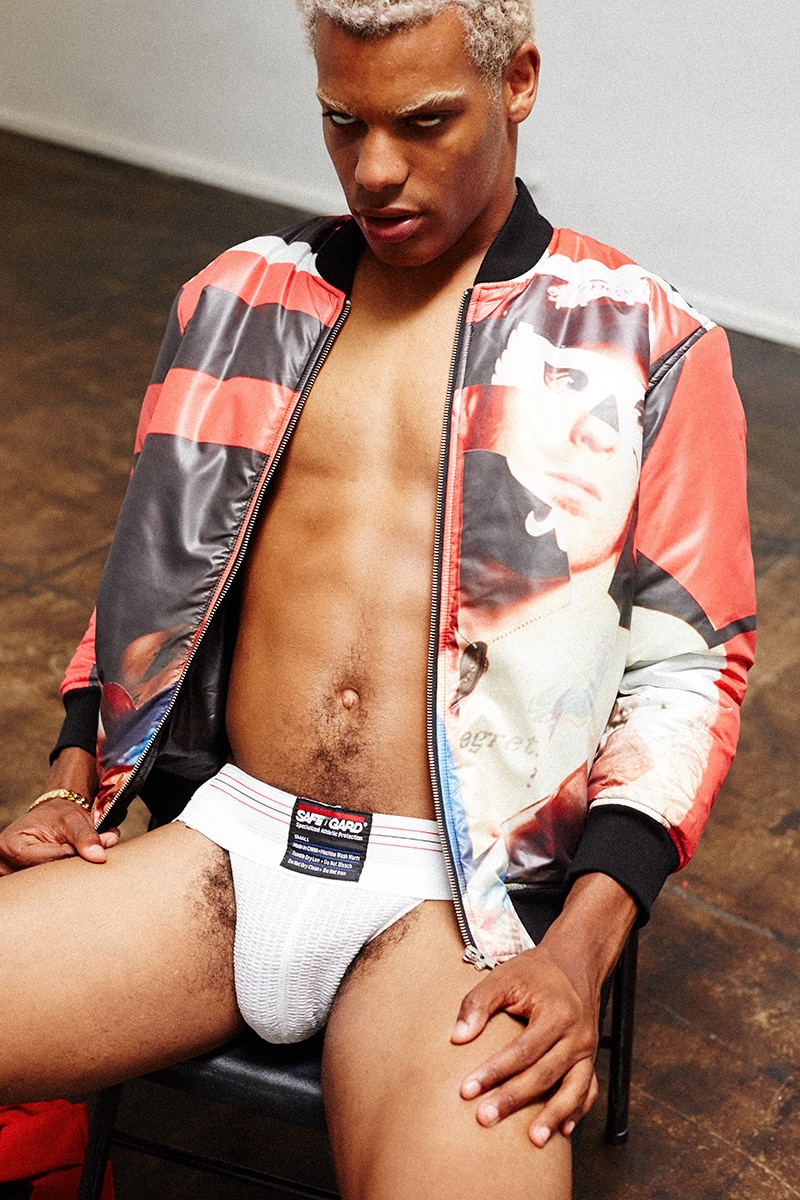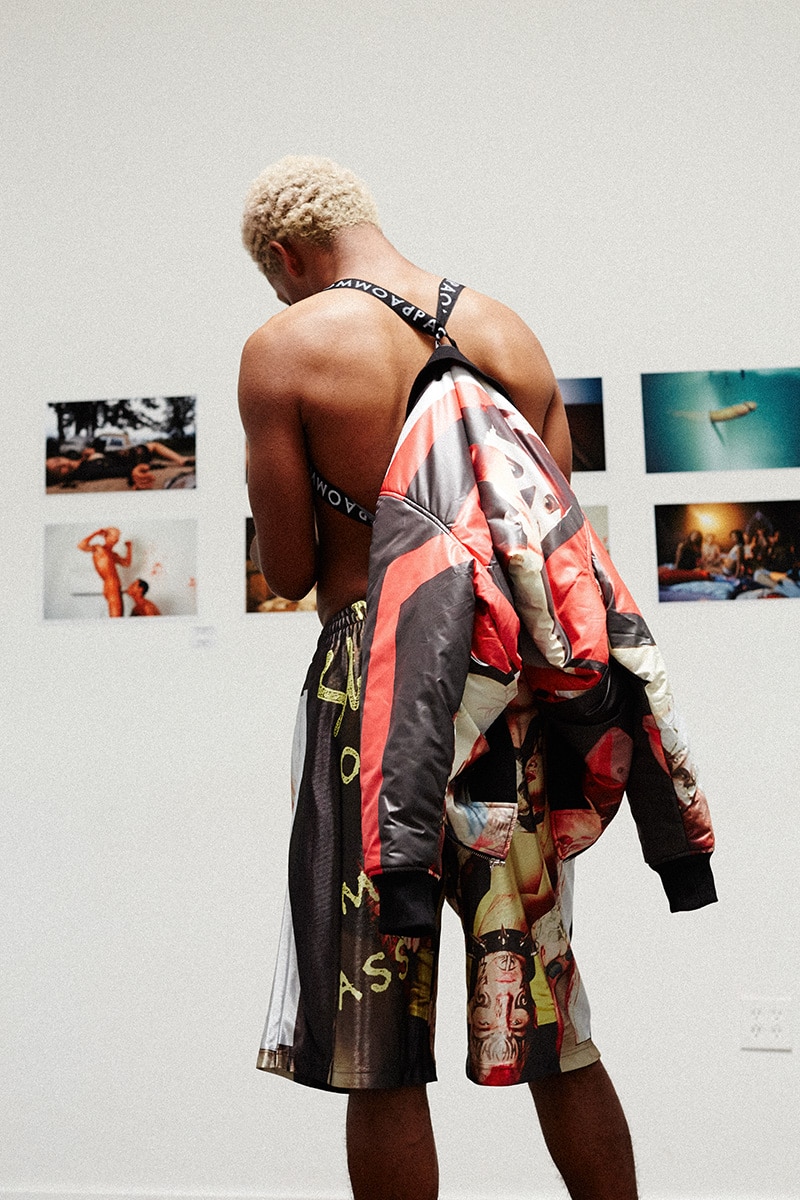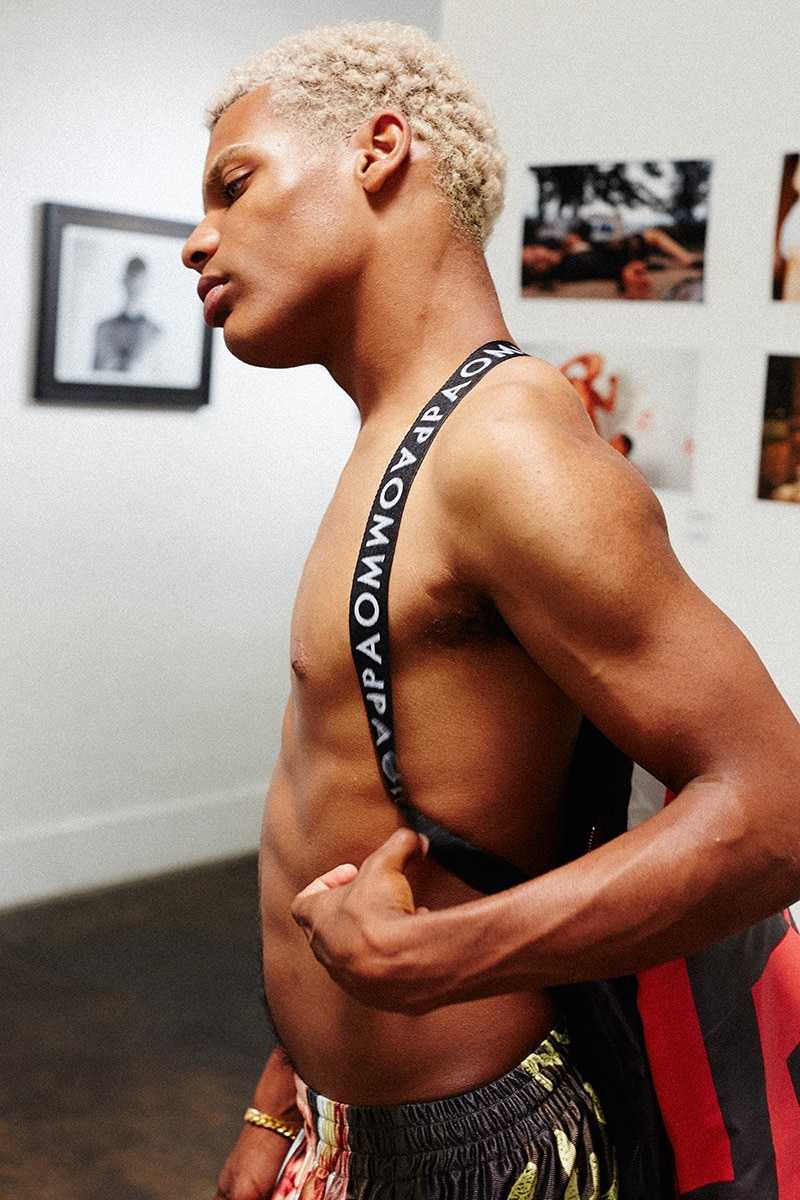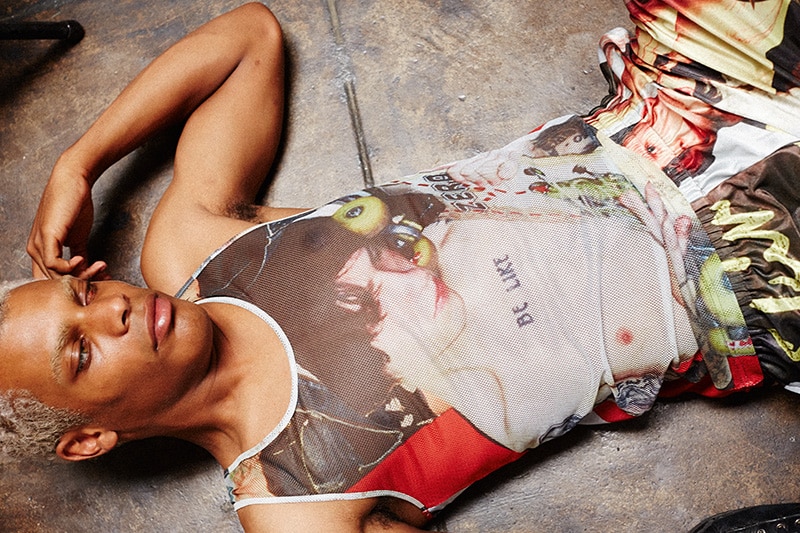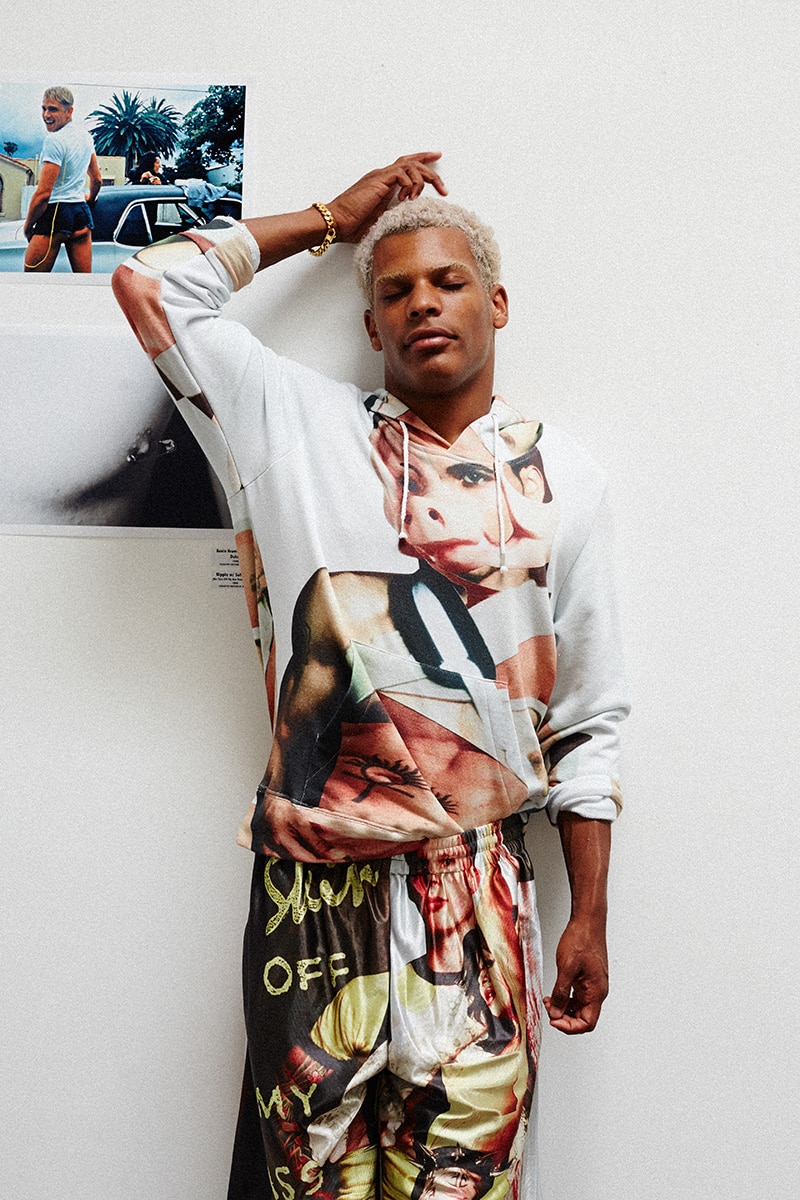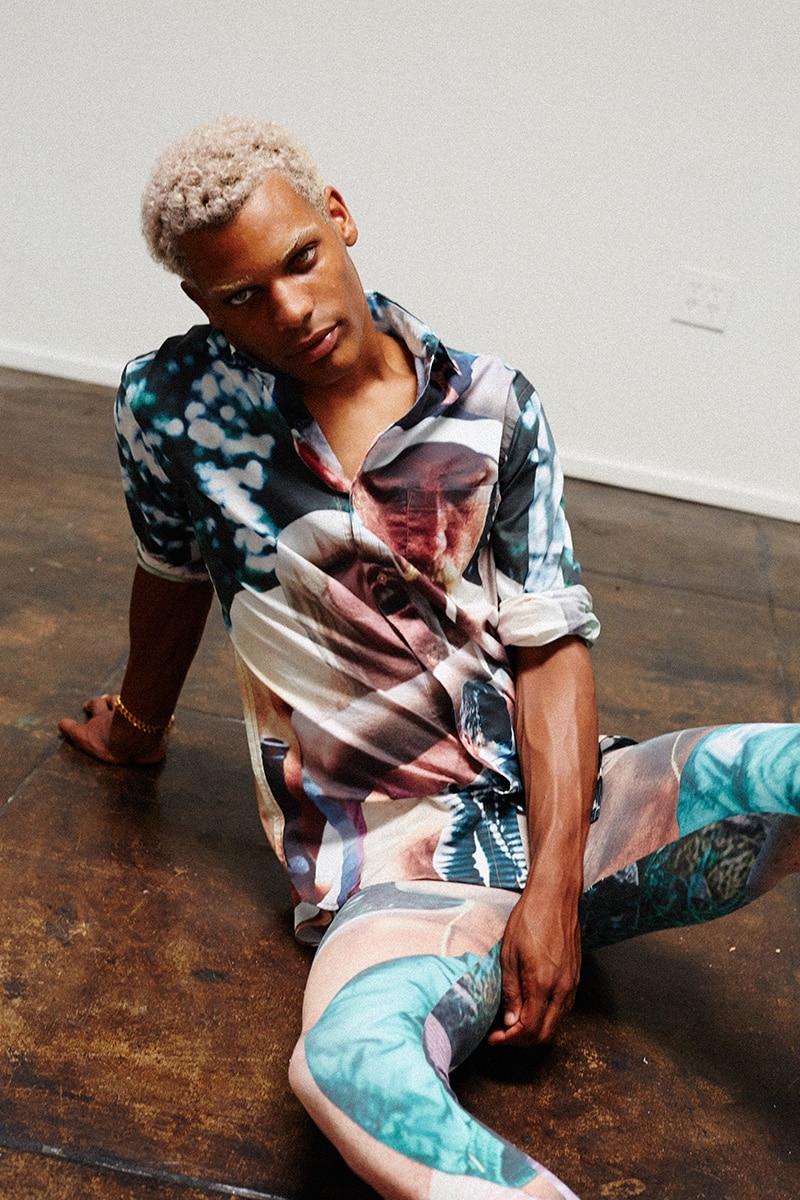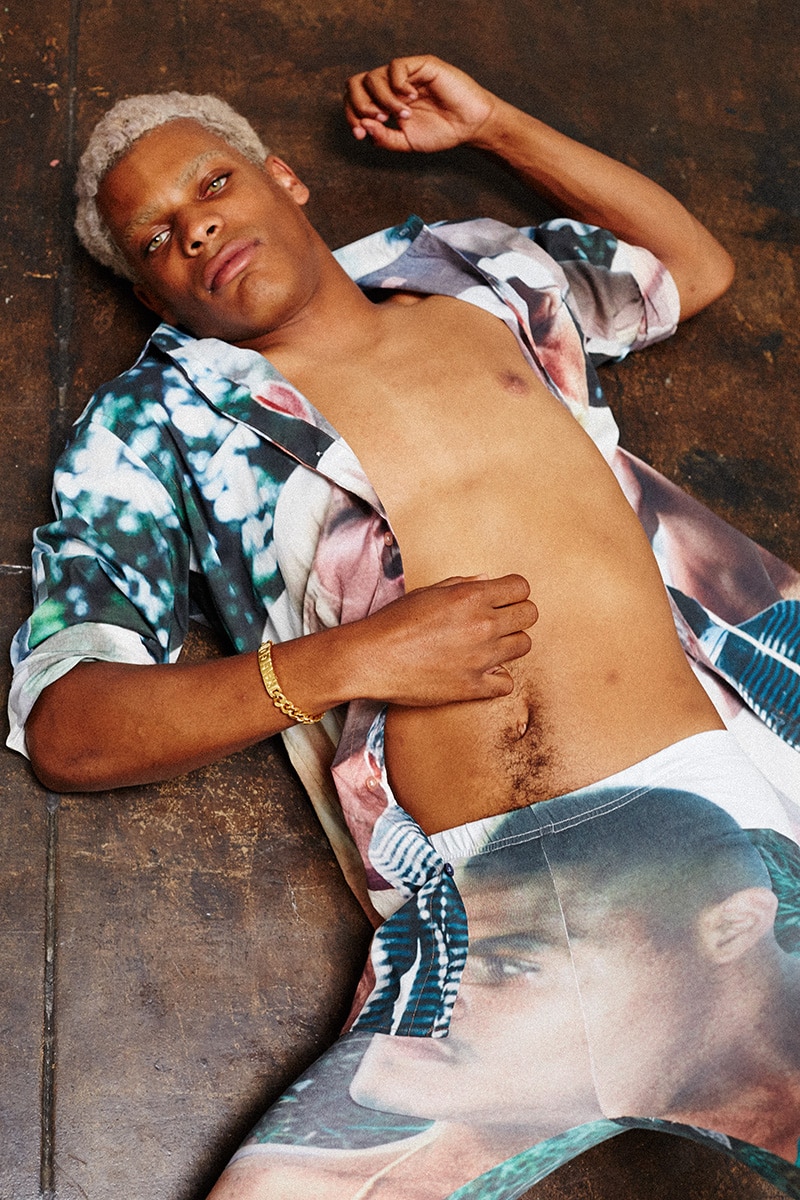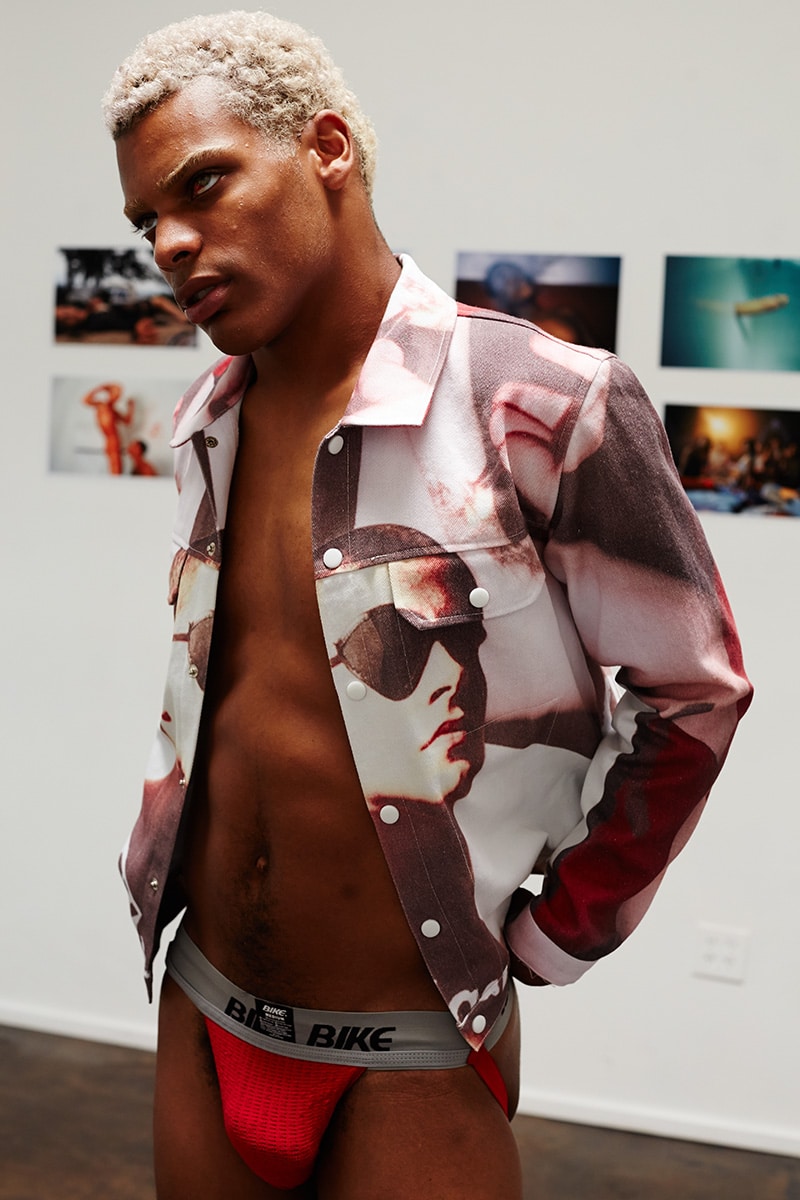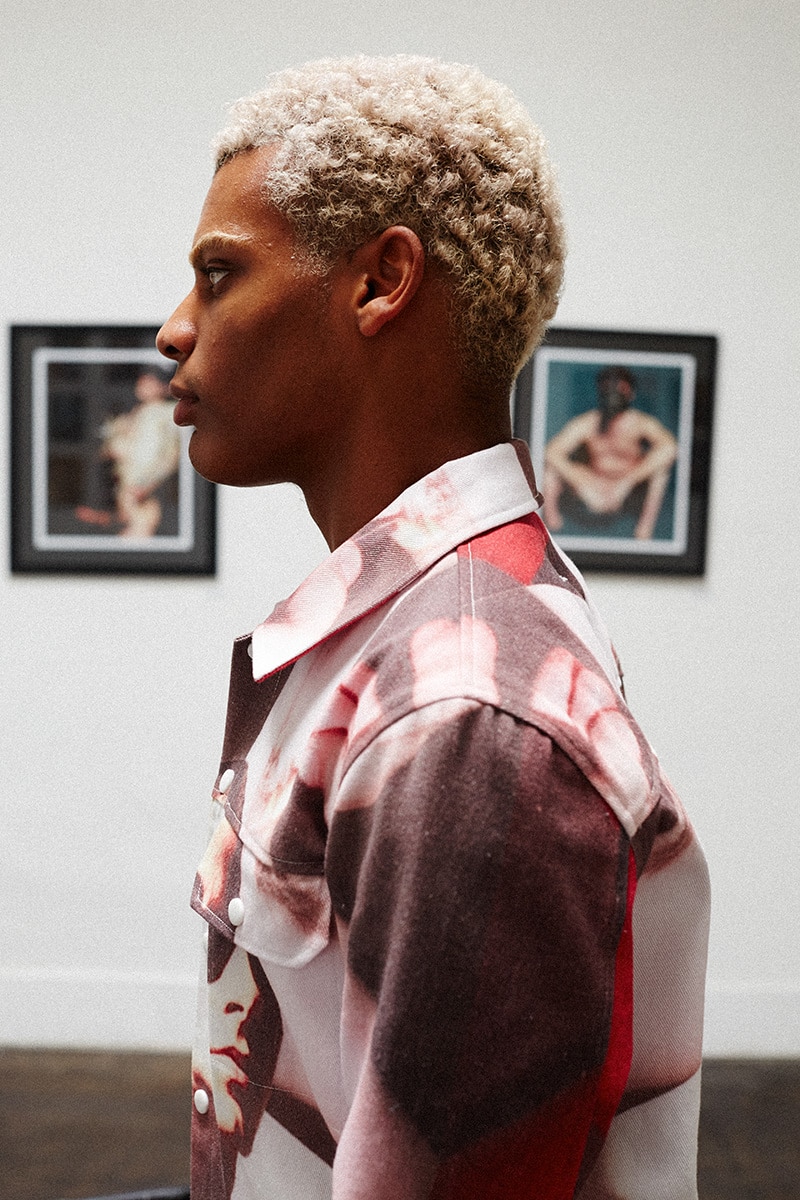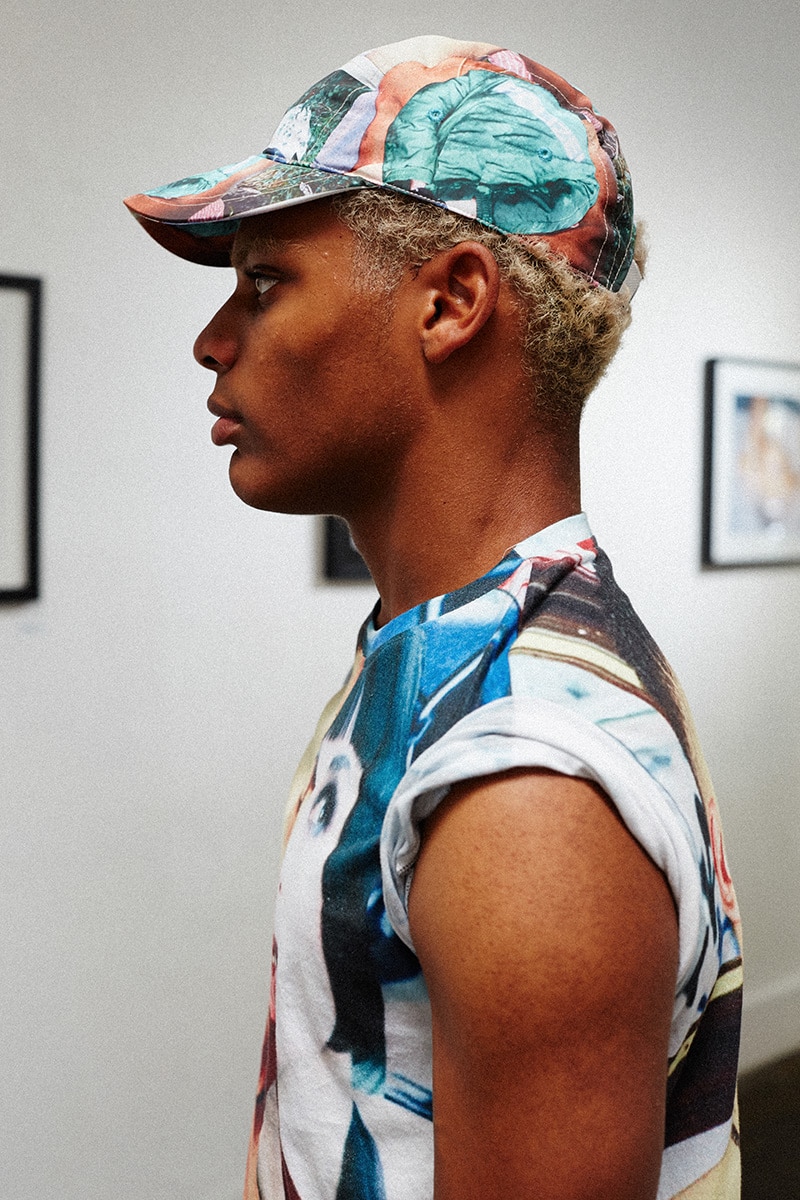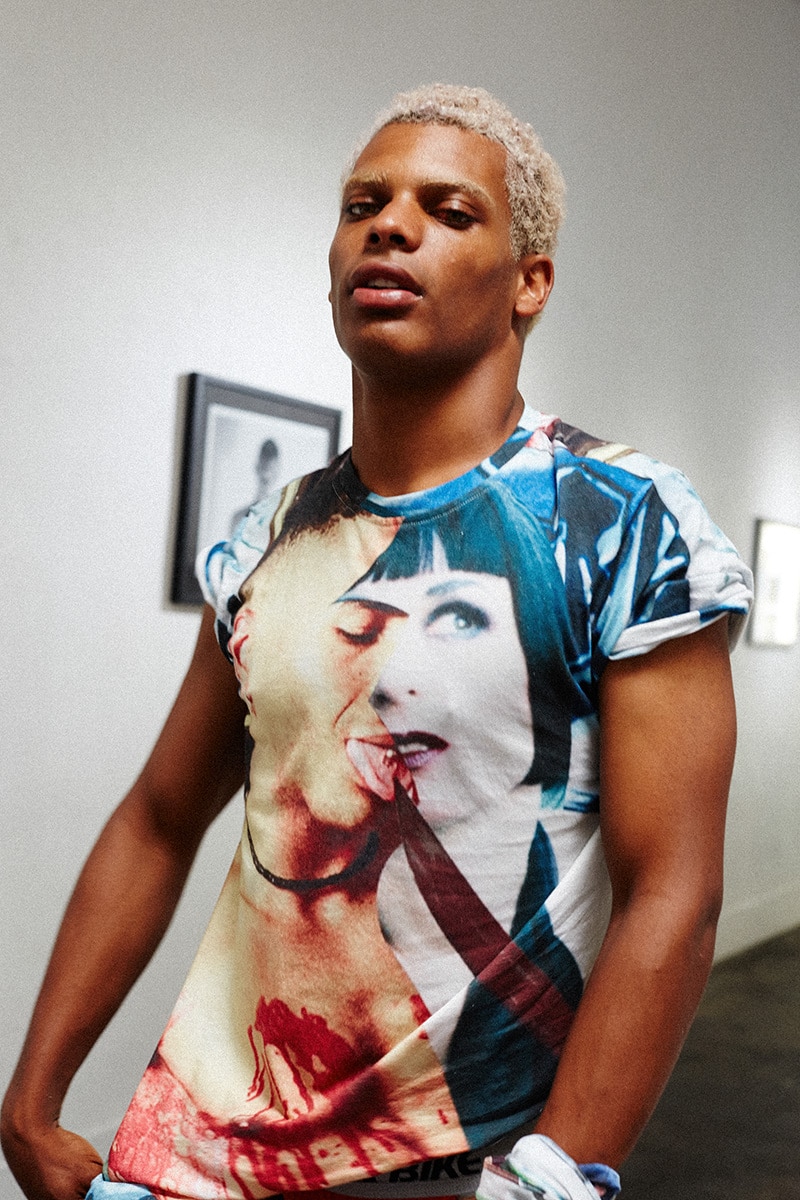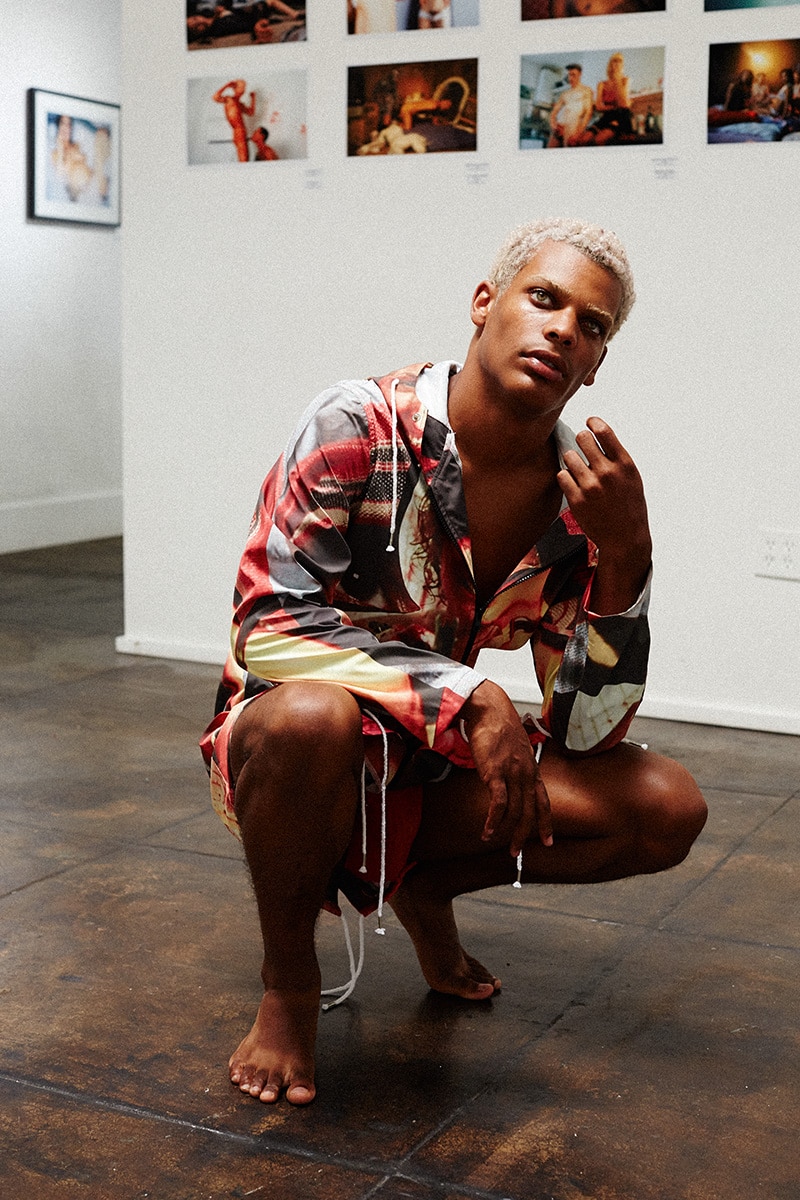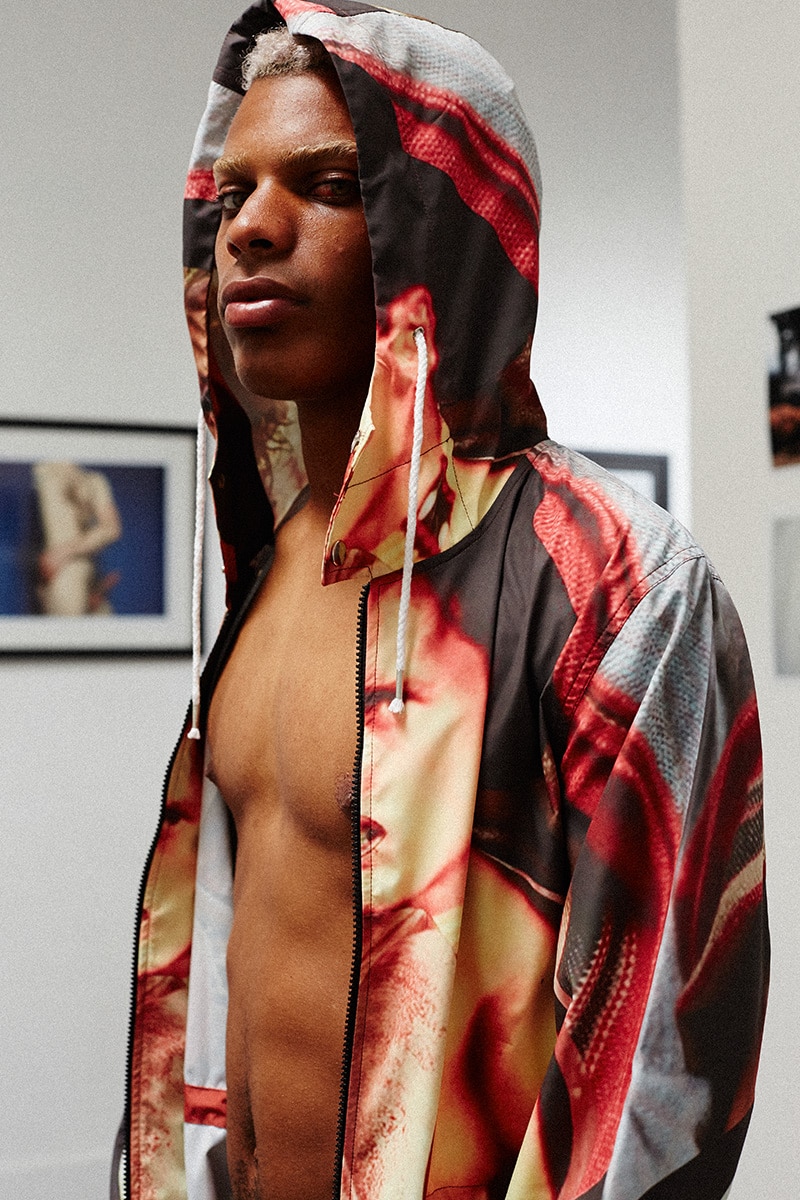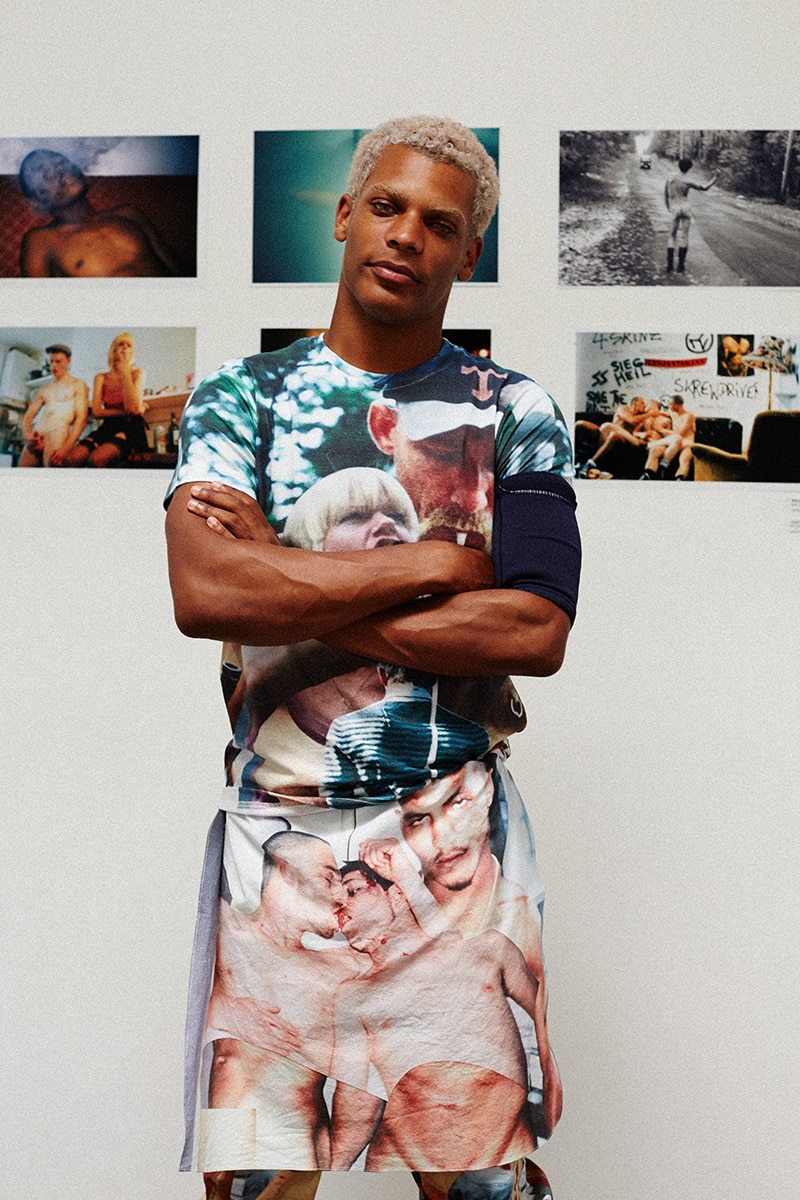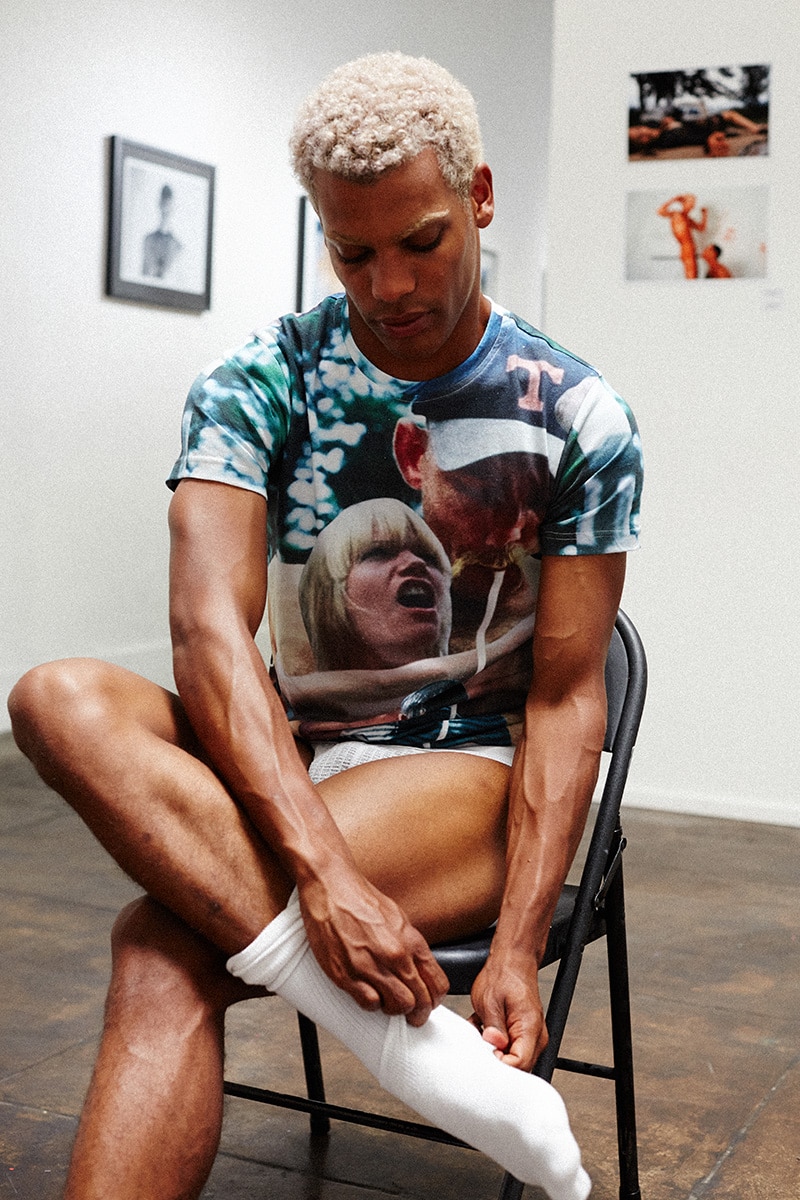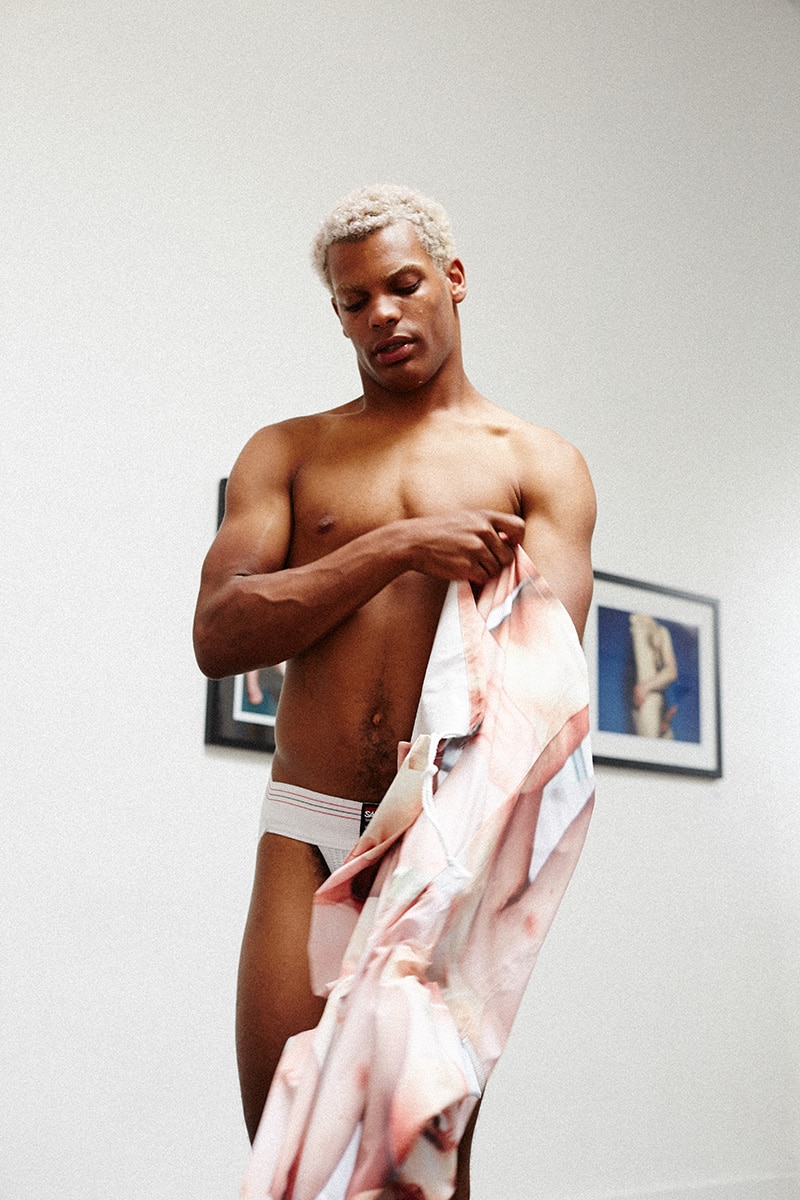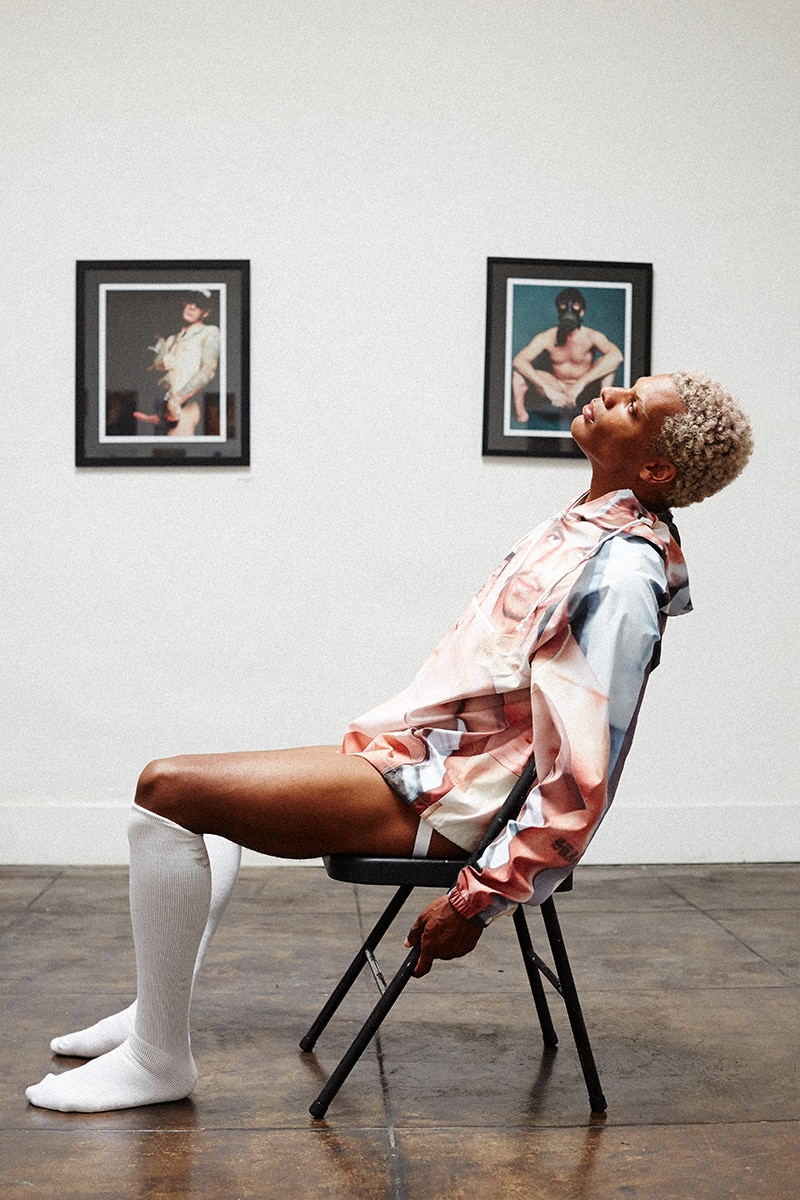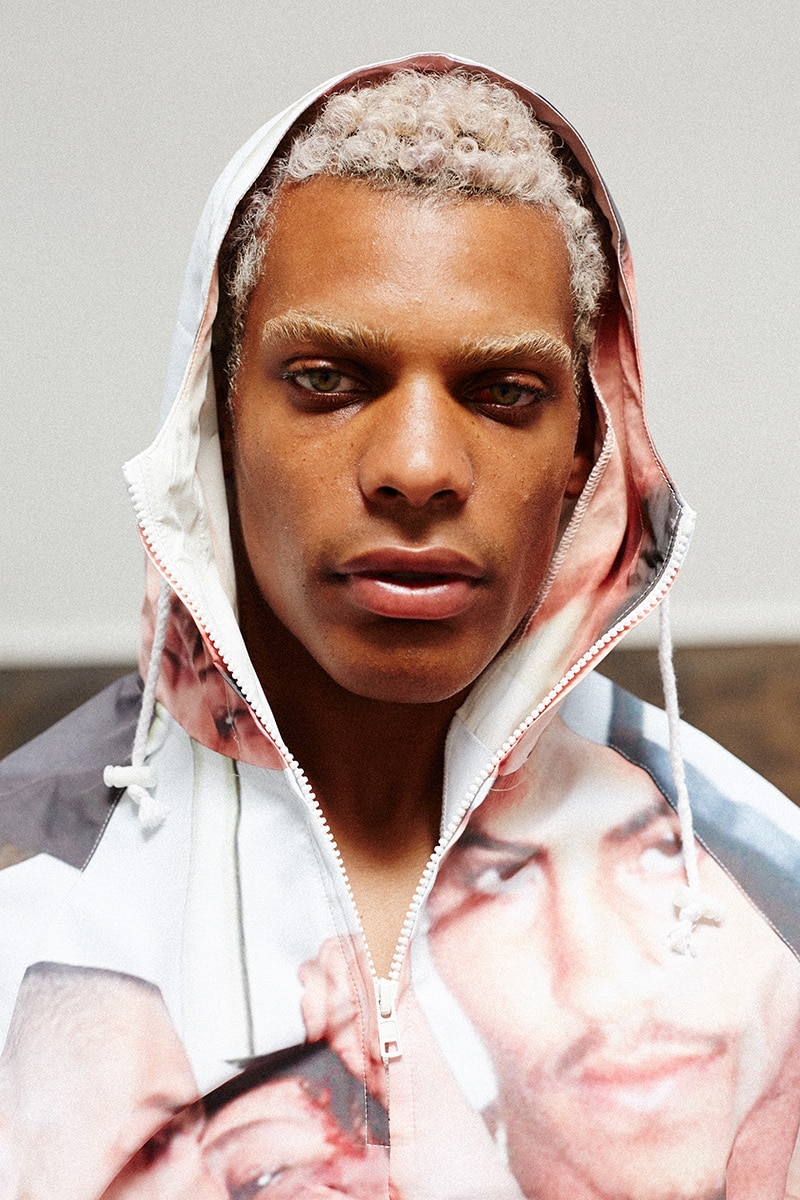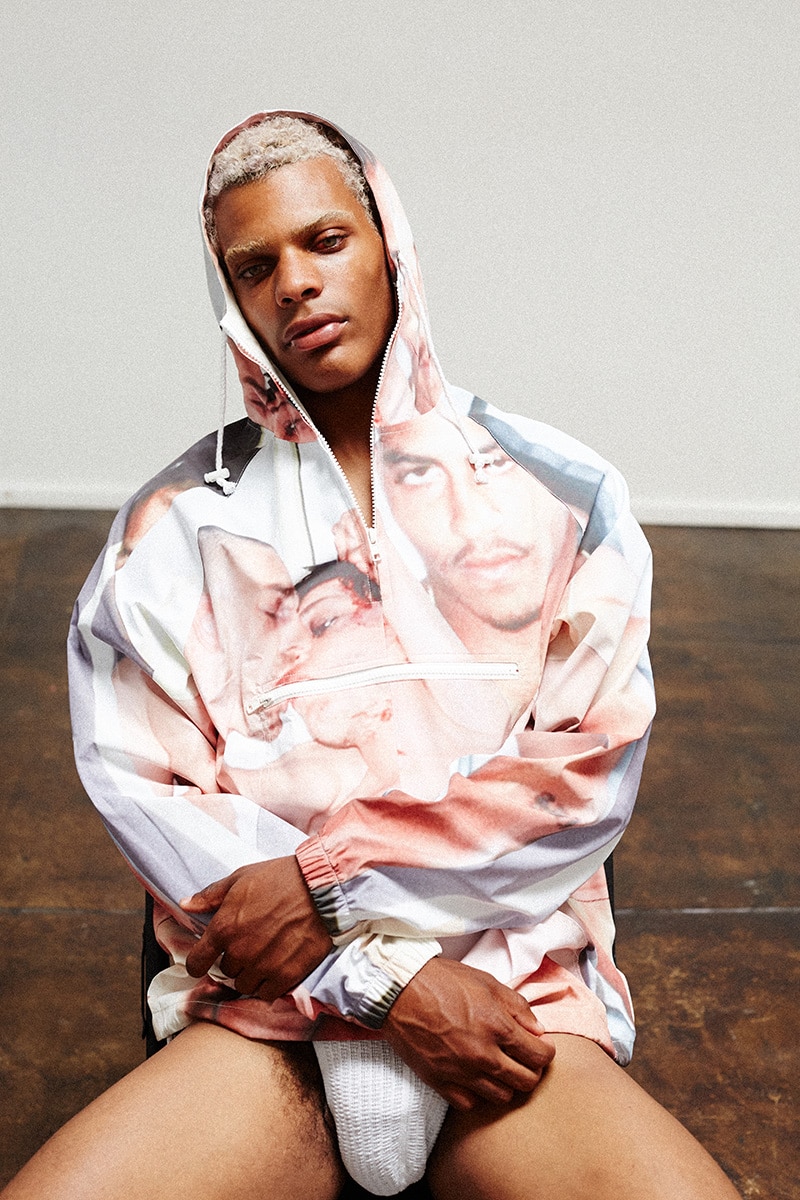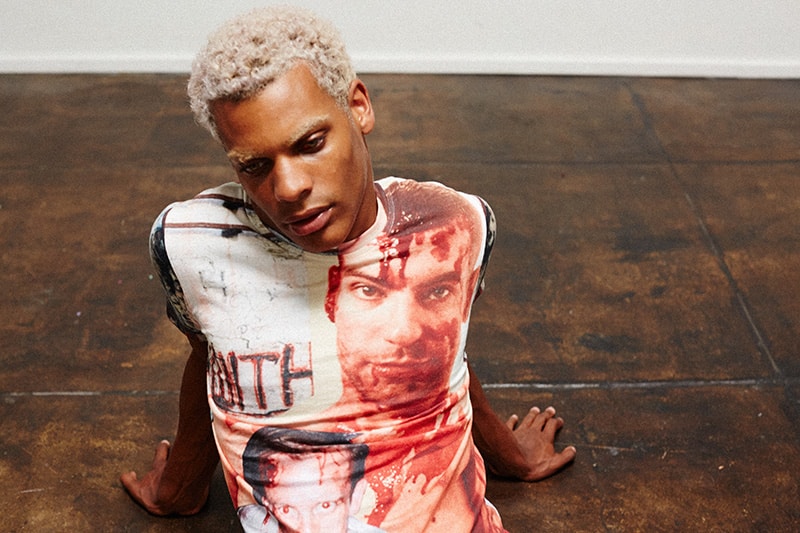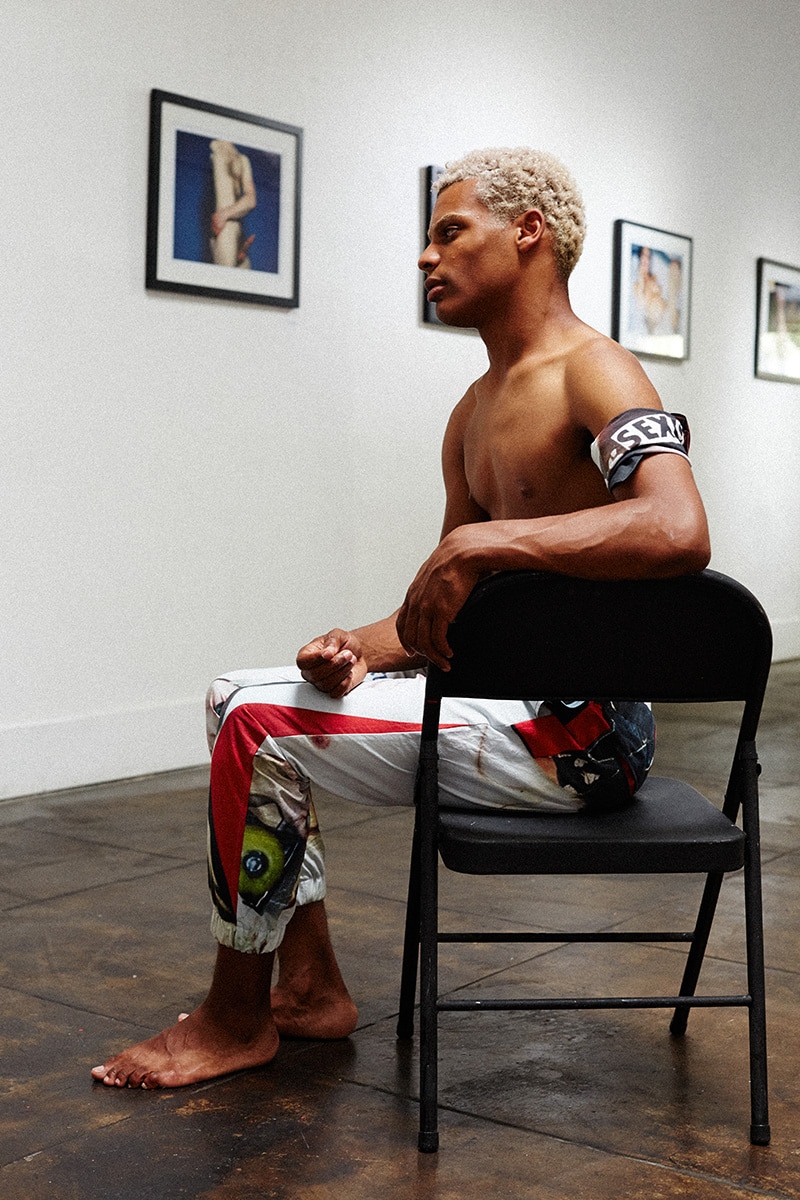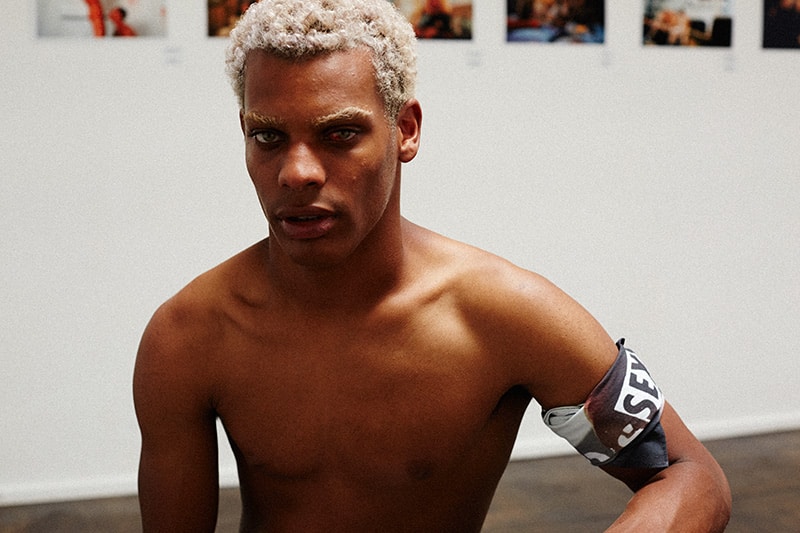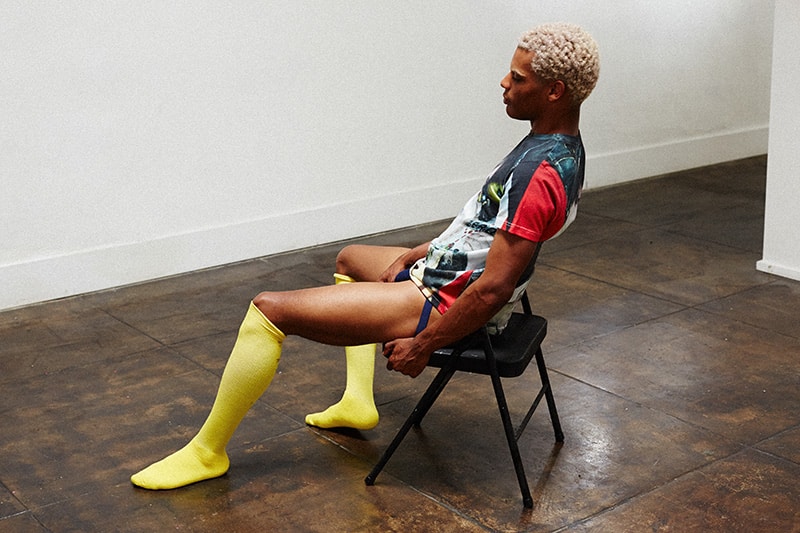 Print All Over Me (PAOM) presents a collaboration between contemporary artists Bruce LaBruce and Damien Blottière, in the creation of an exclusive apparel collection timed to coincide with LaBruce's solo retrospective show FAGGOTRY at Lethal Amounts Gallery in Los Angeles.
Blottière was given free reign to use LaBruce's photographs spanning across his extensive career, including photographs, film stills, movie posters and polaroids as basis for unique, project specific collages that expand on their narrative trough layering, juxtapositions and morphing compositions and shapes. The collages consist of 12 works that portray surreal displays of sexual scenarios, tensions and embodiments, "transmogrifying the subjects into some kind of gendernauts of porn future". Textual overlays command Queercore manifesta- tions from LaBruce's iconic writings.
The collection consists of 20 unisex designs, including a bomber jacket, t-shirts, thermal tops, sweaters, button down shirt, windbreaker, polo shirt and accessories.
FAGGOTRY at Lethal Arms runs through the month of August. A selection of the items are available at the gallery for sale.
Photos by Alex La Cruz.
The collection will be available in its entirety HERE!