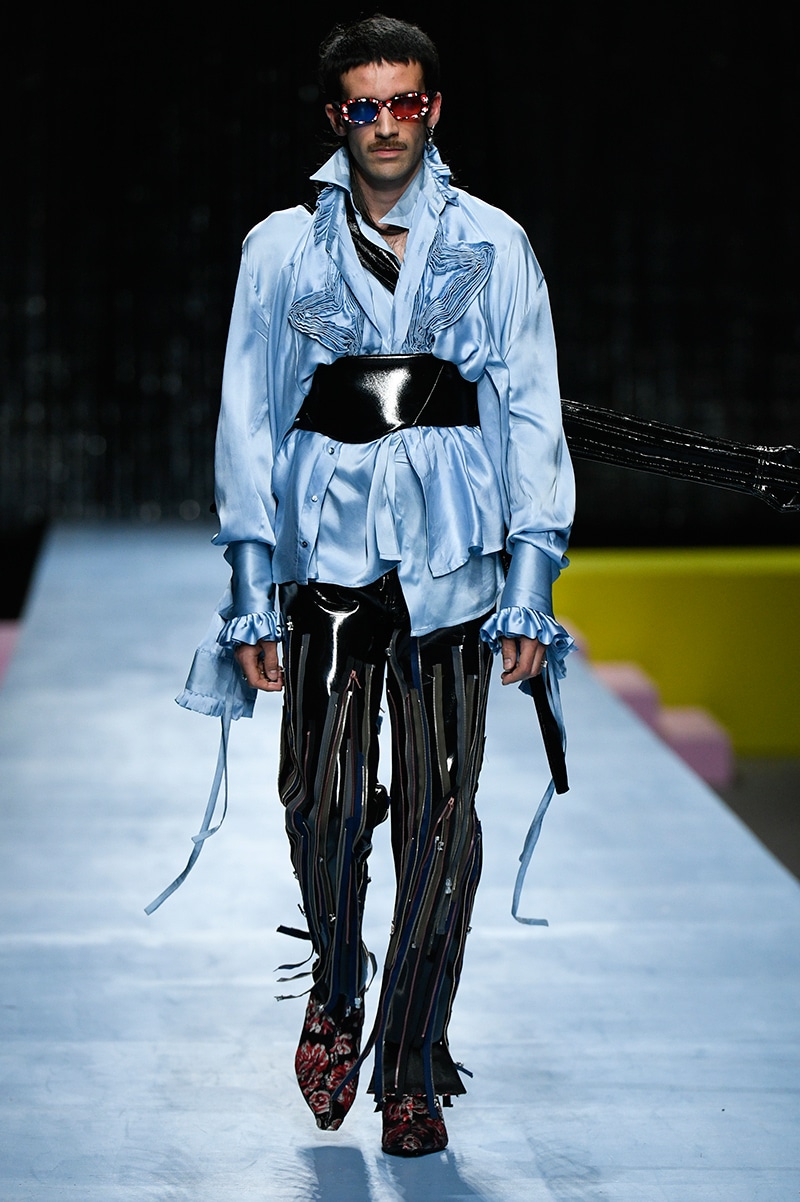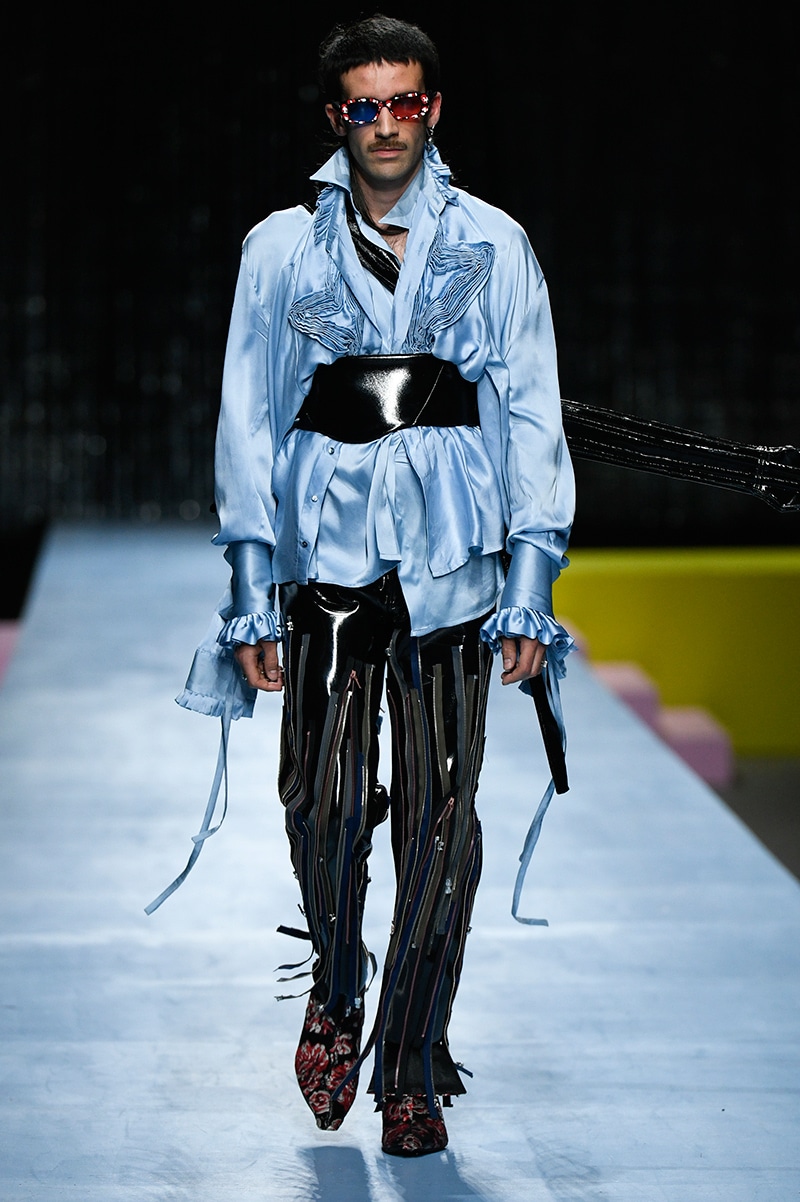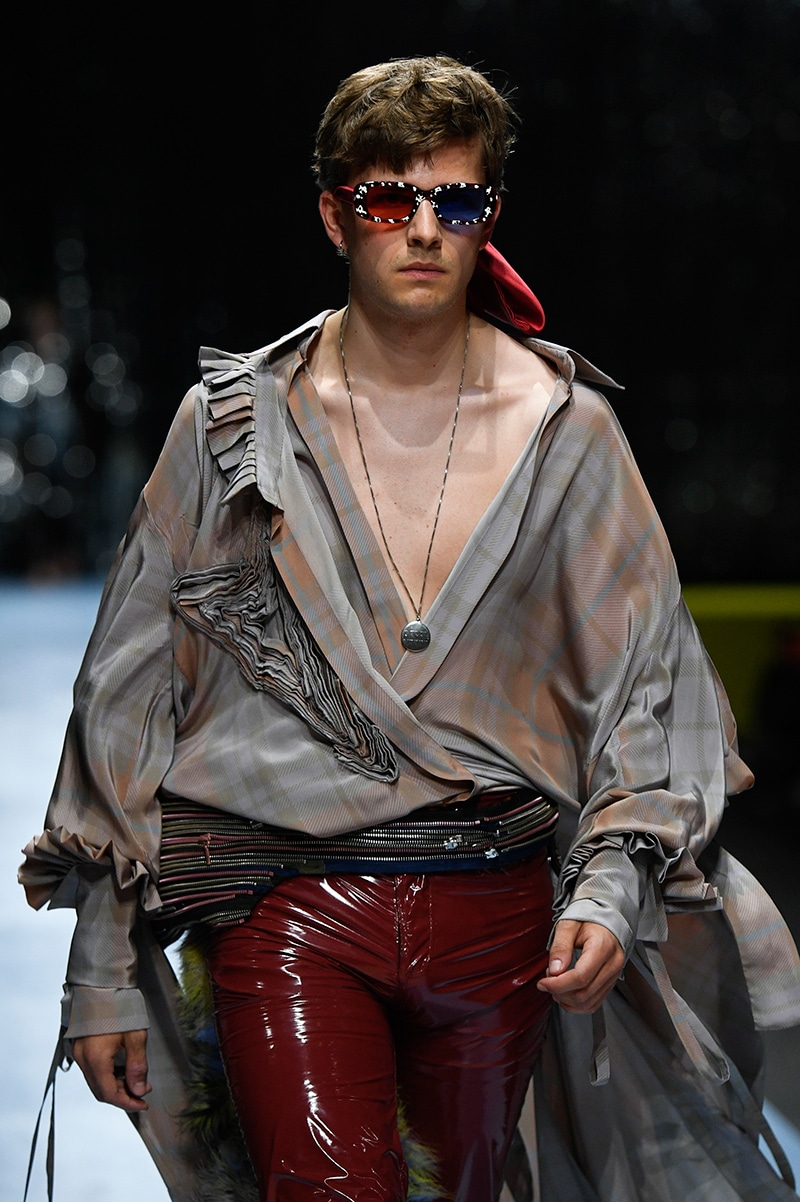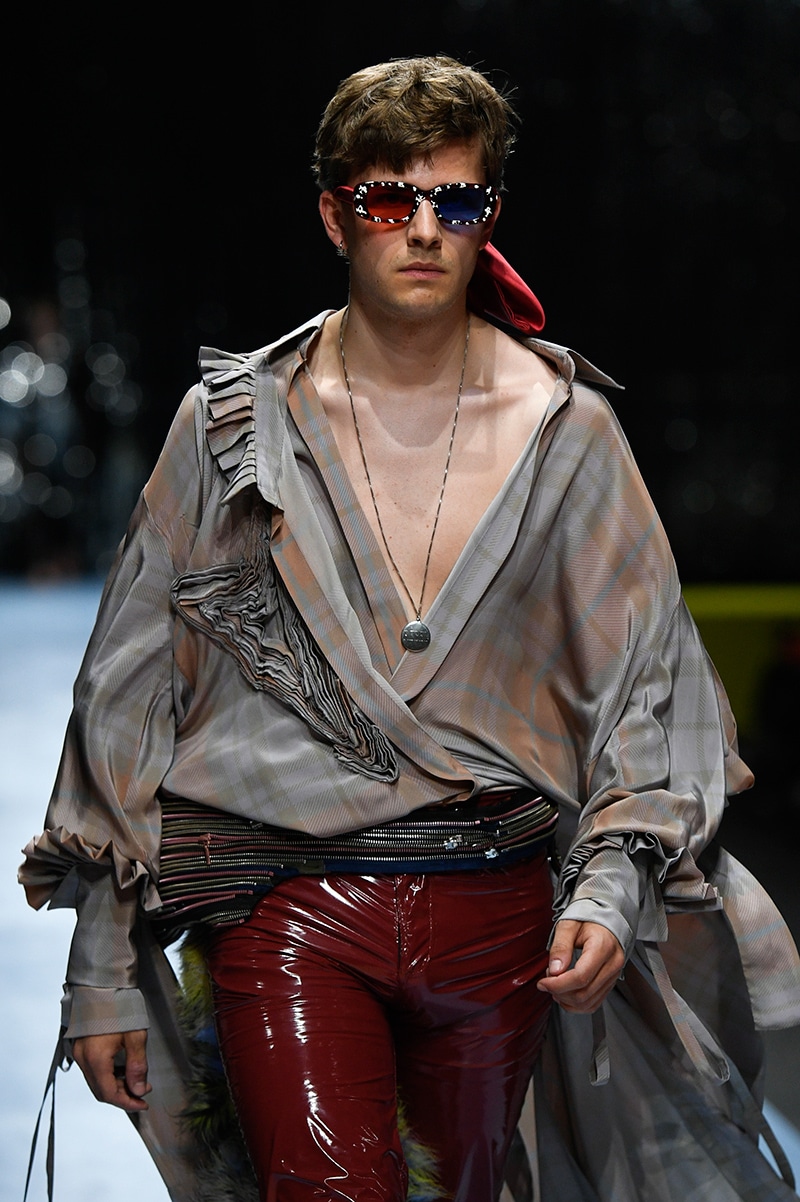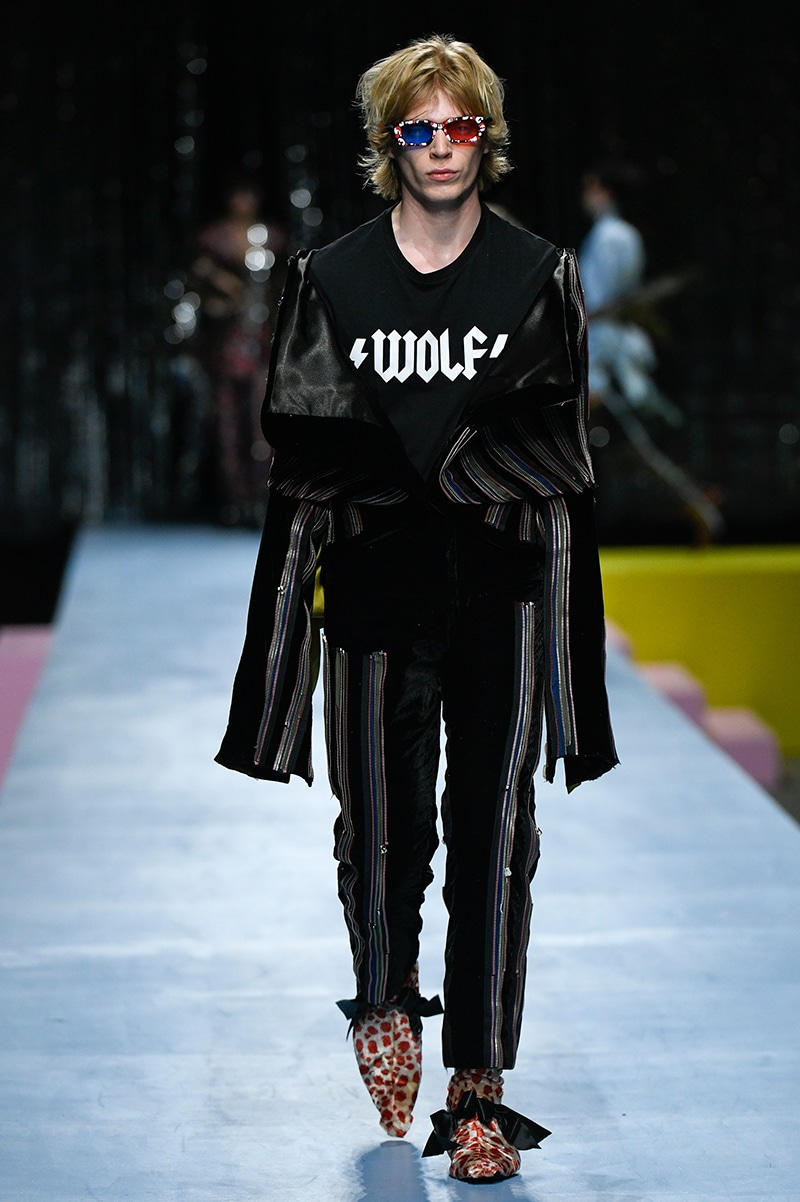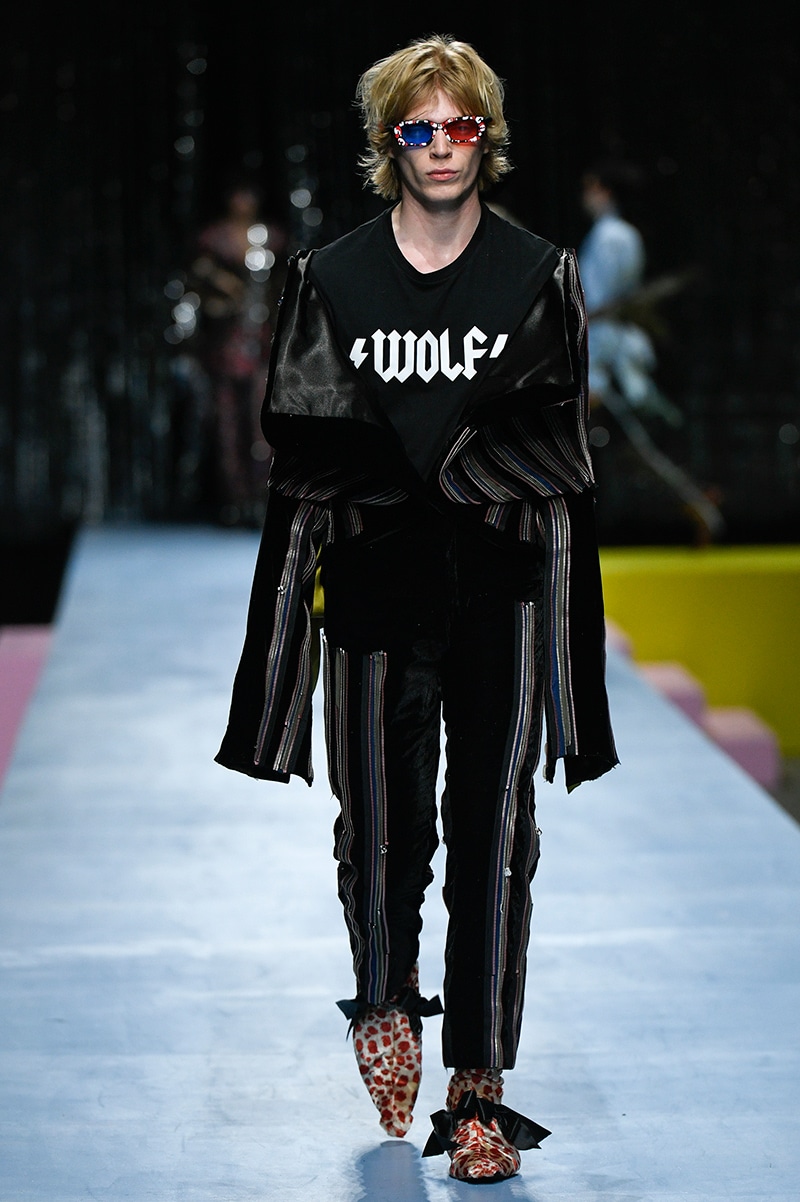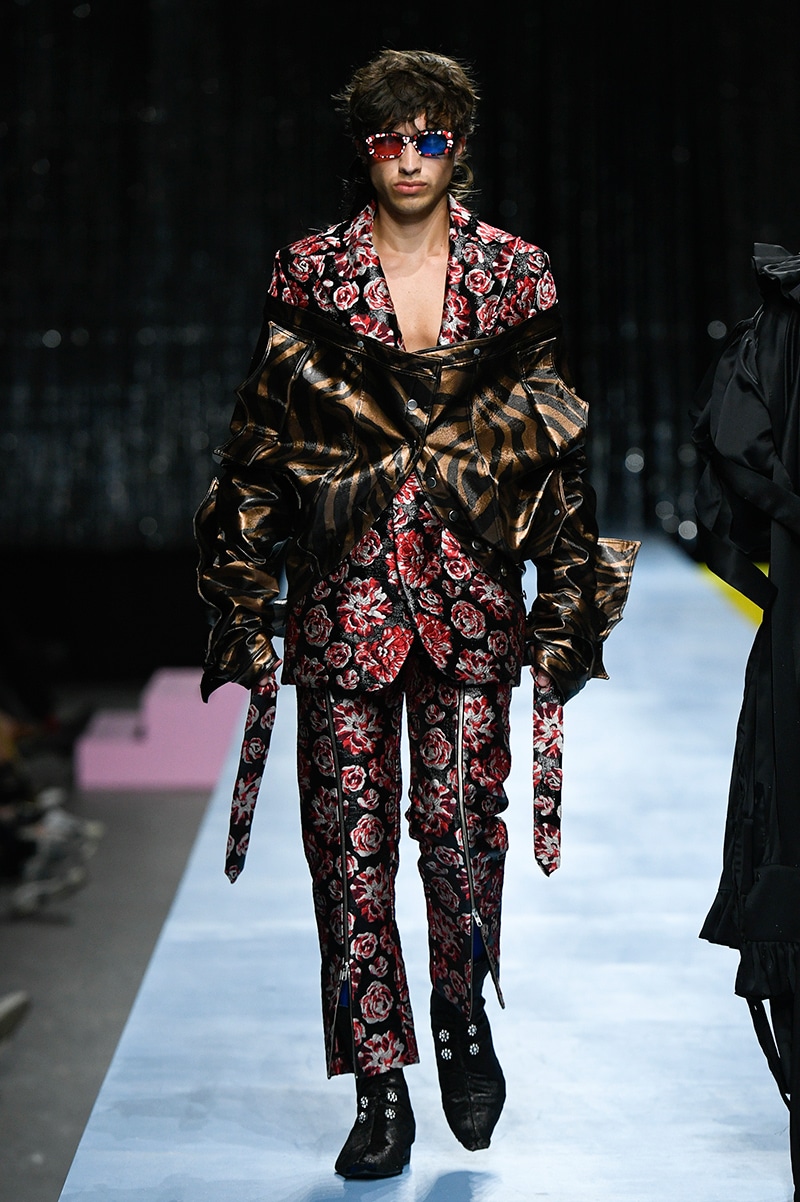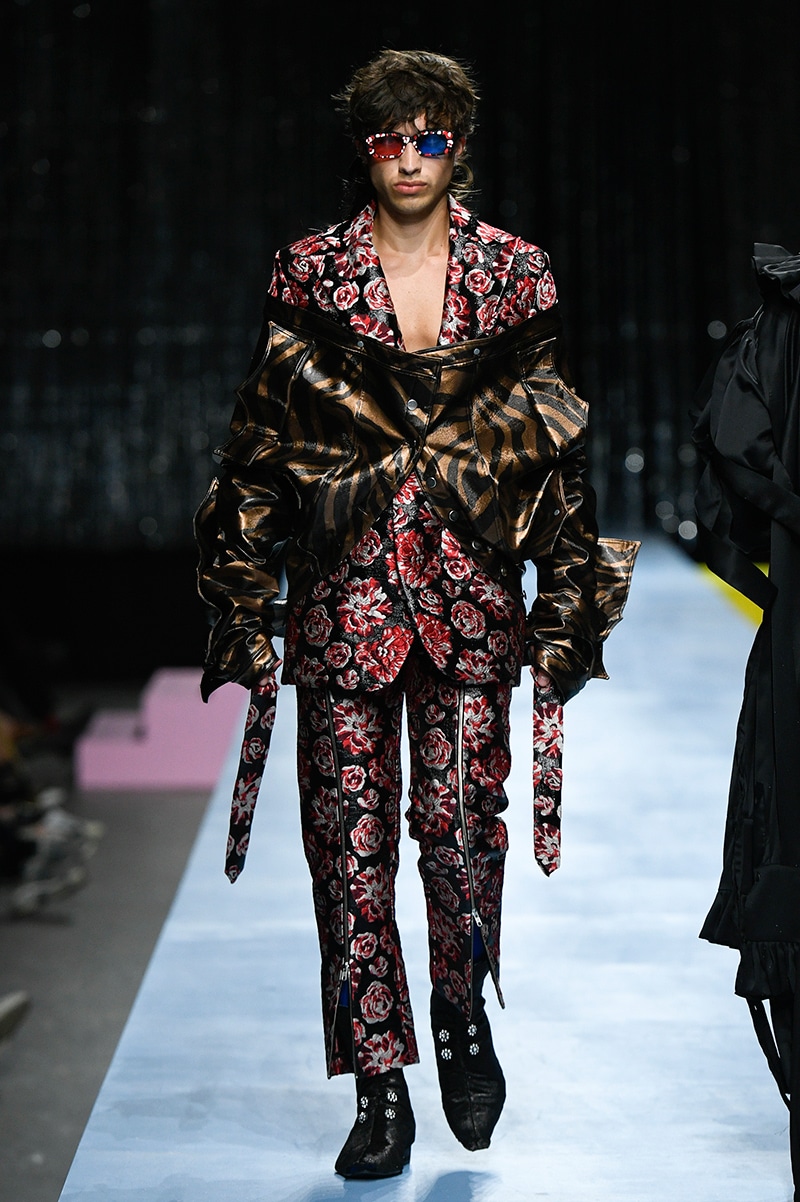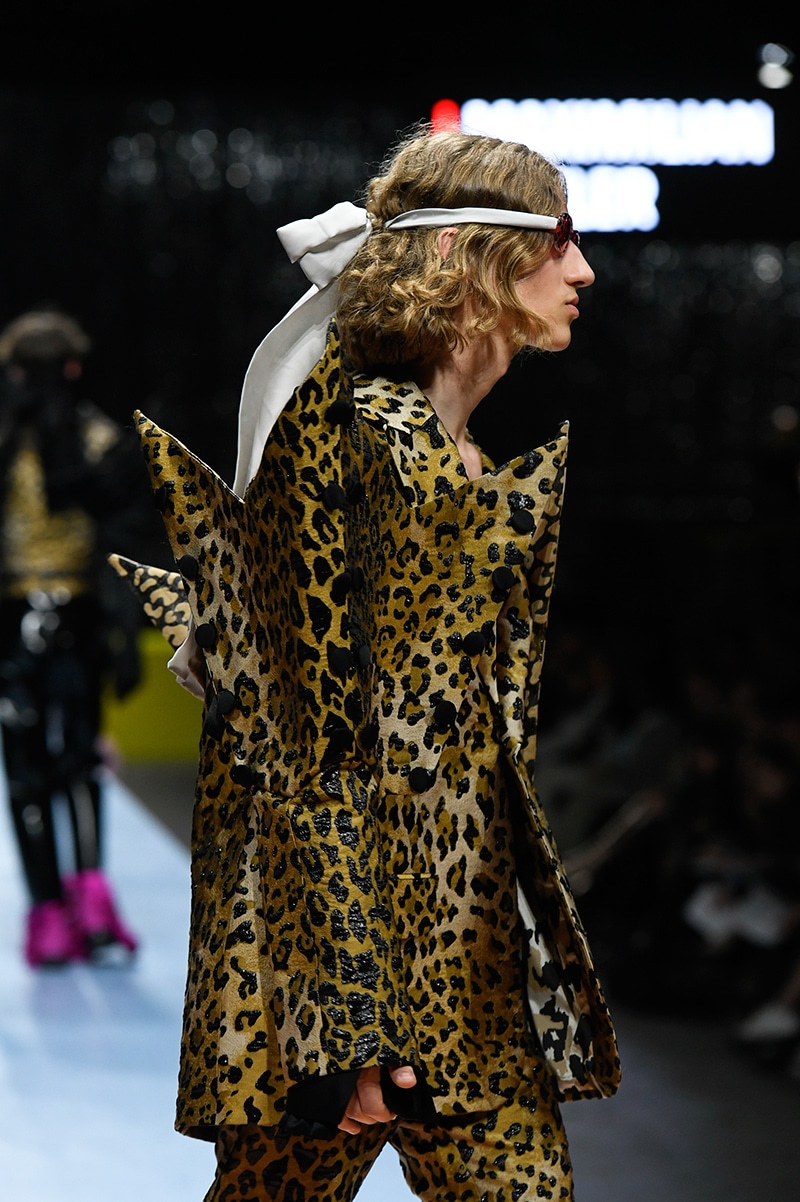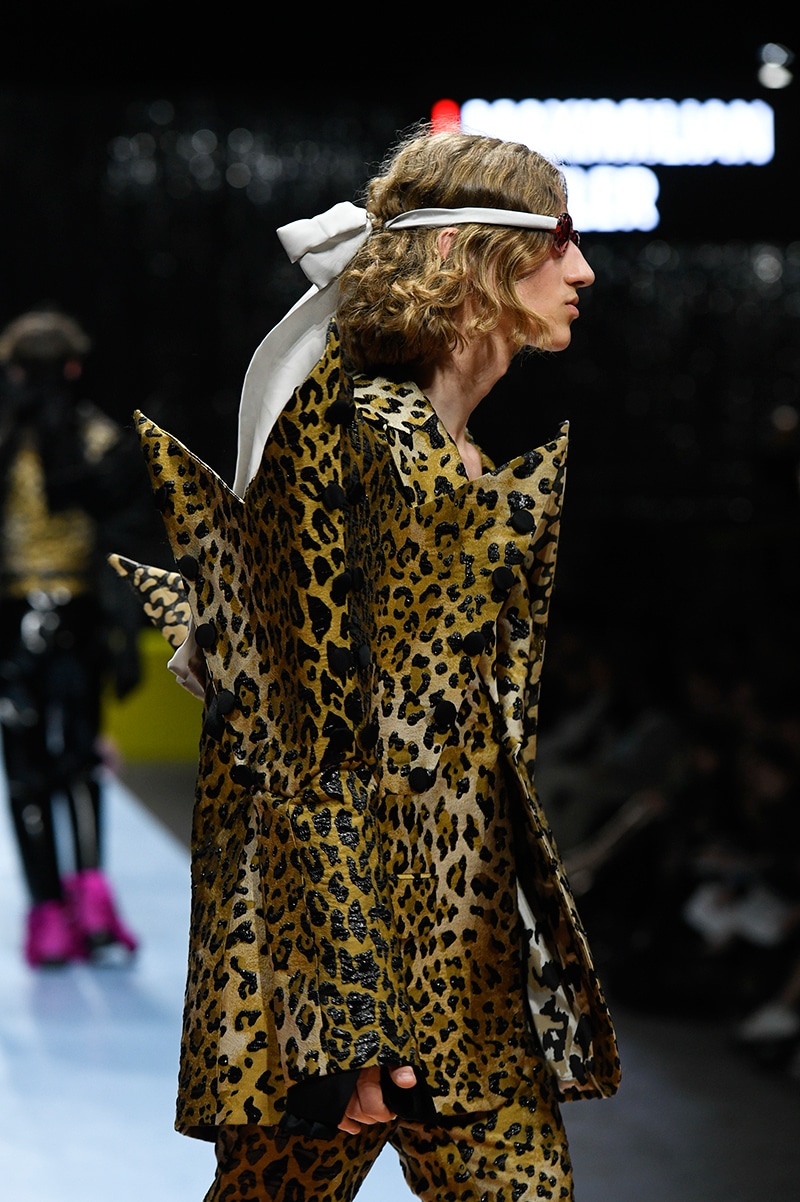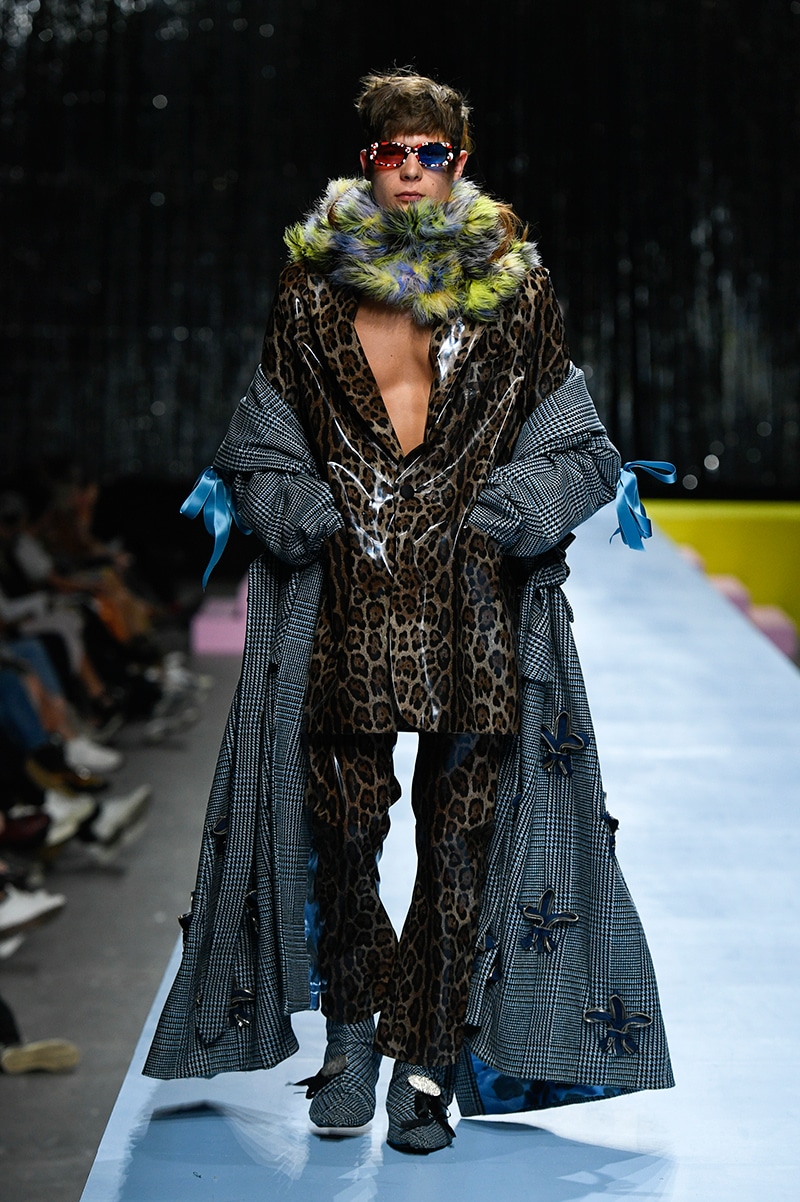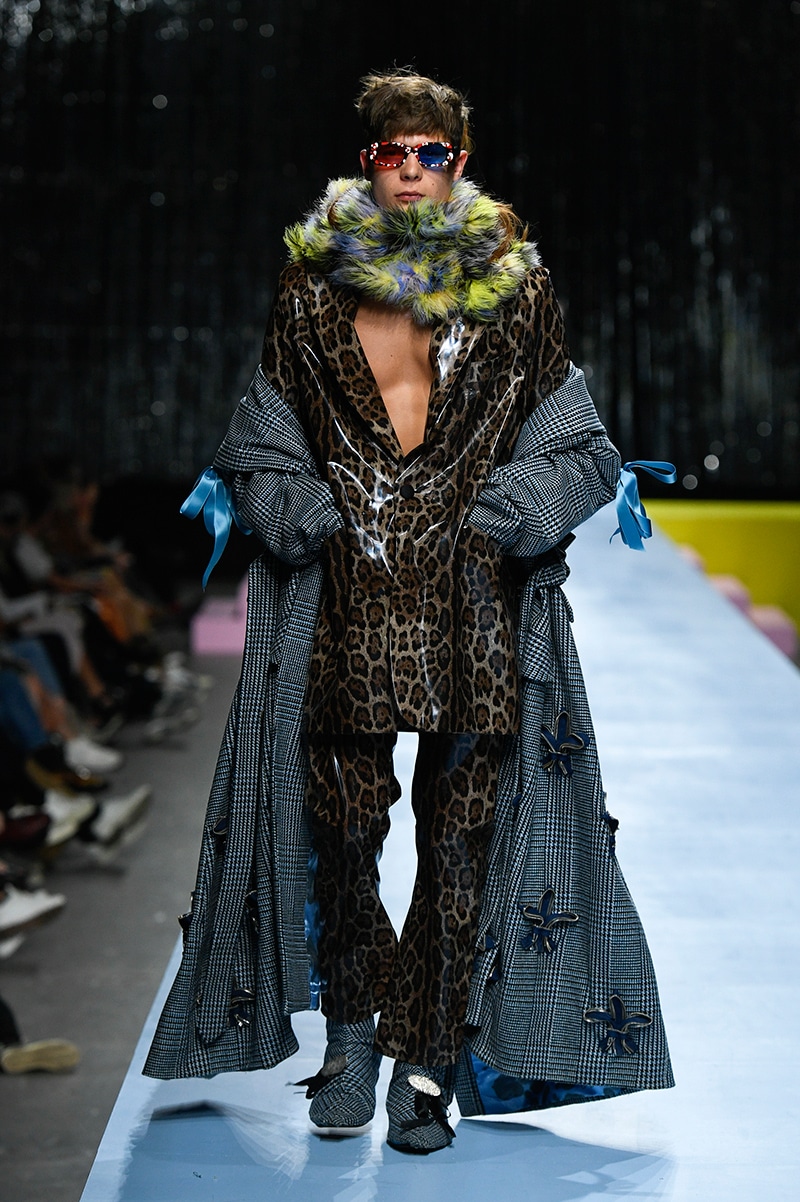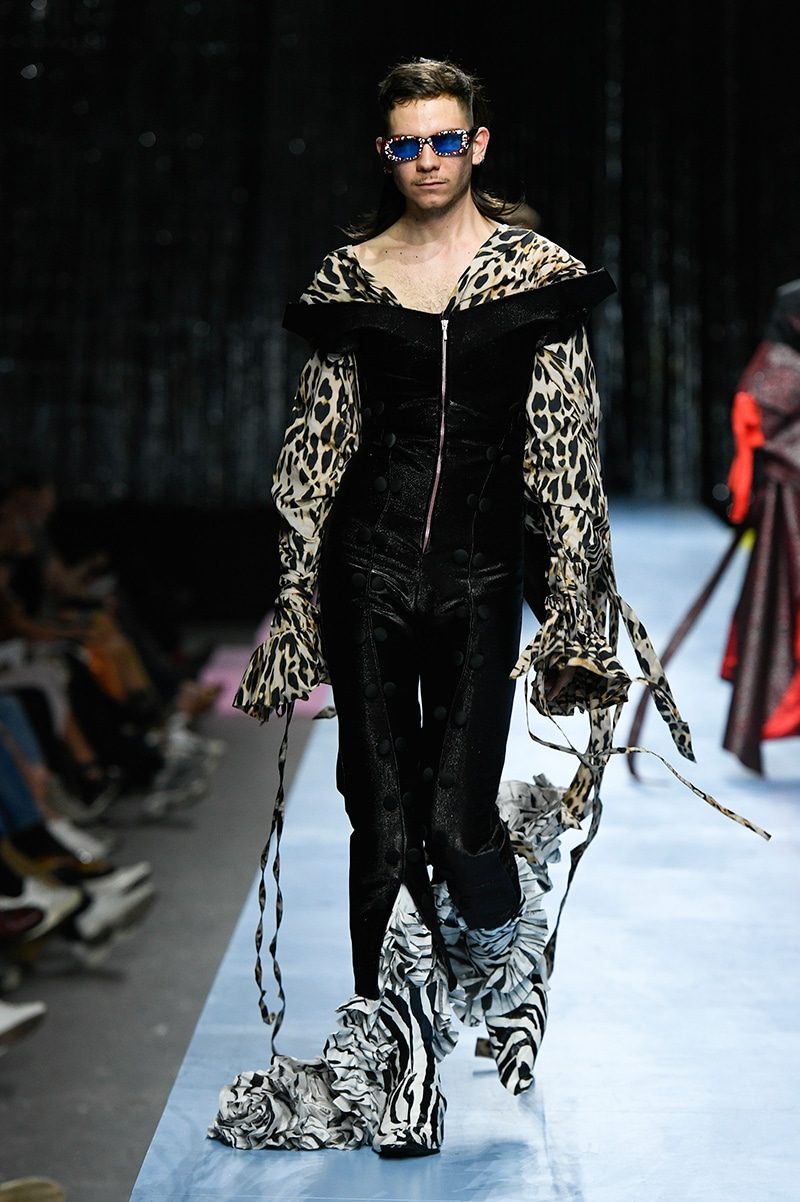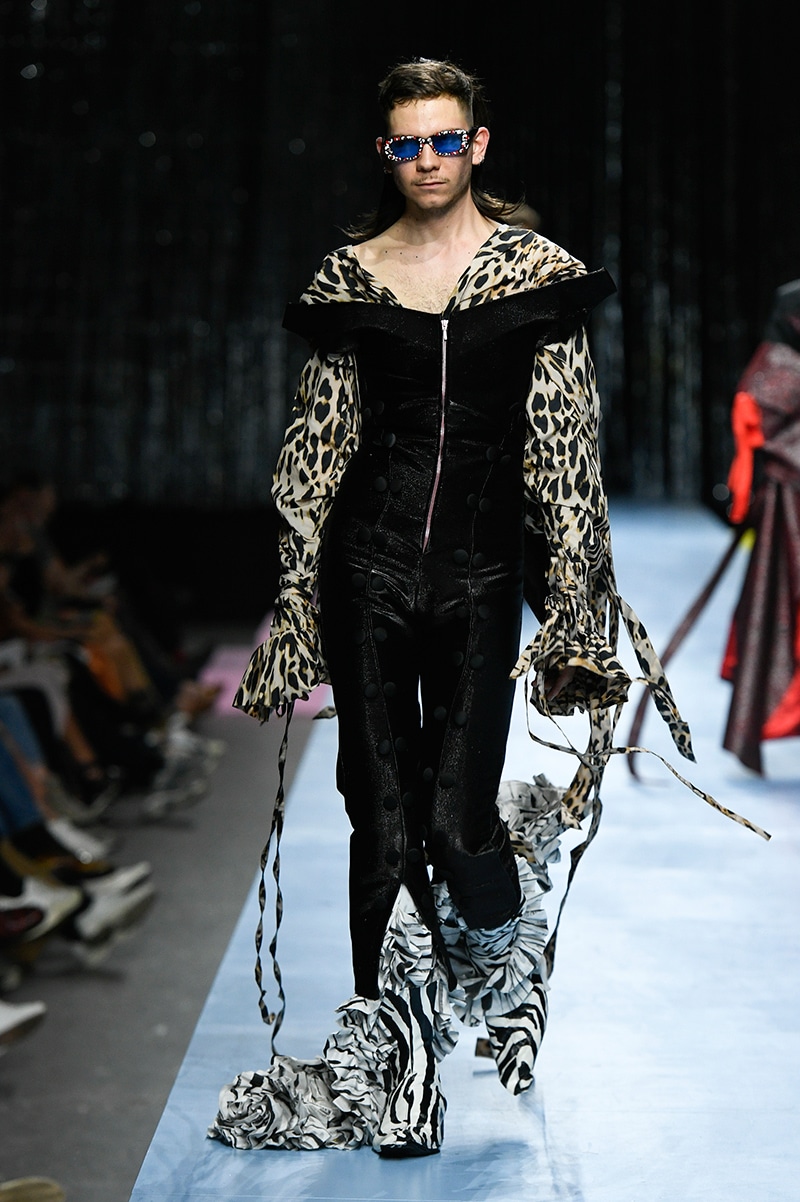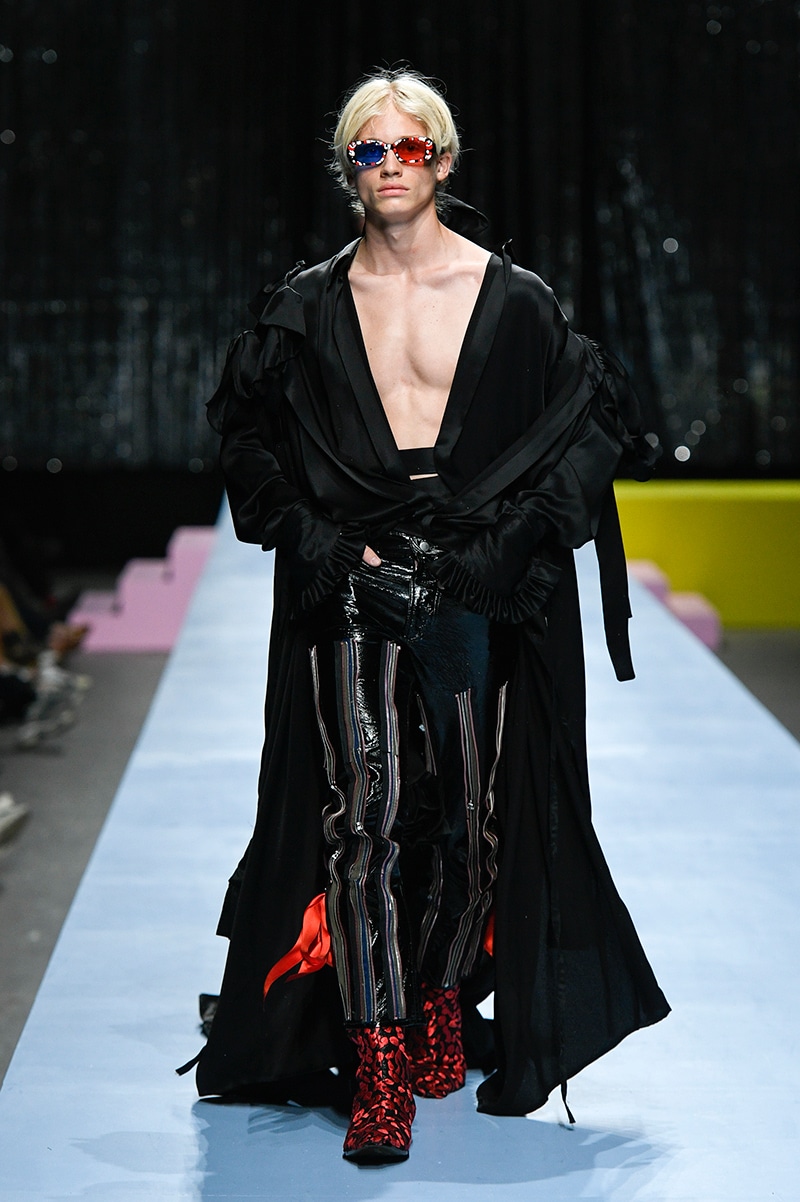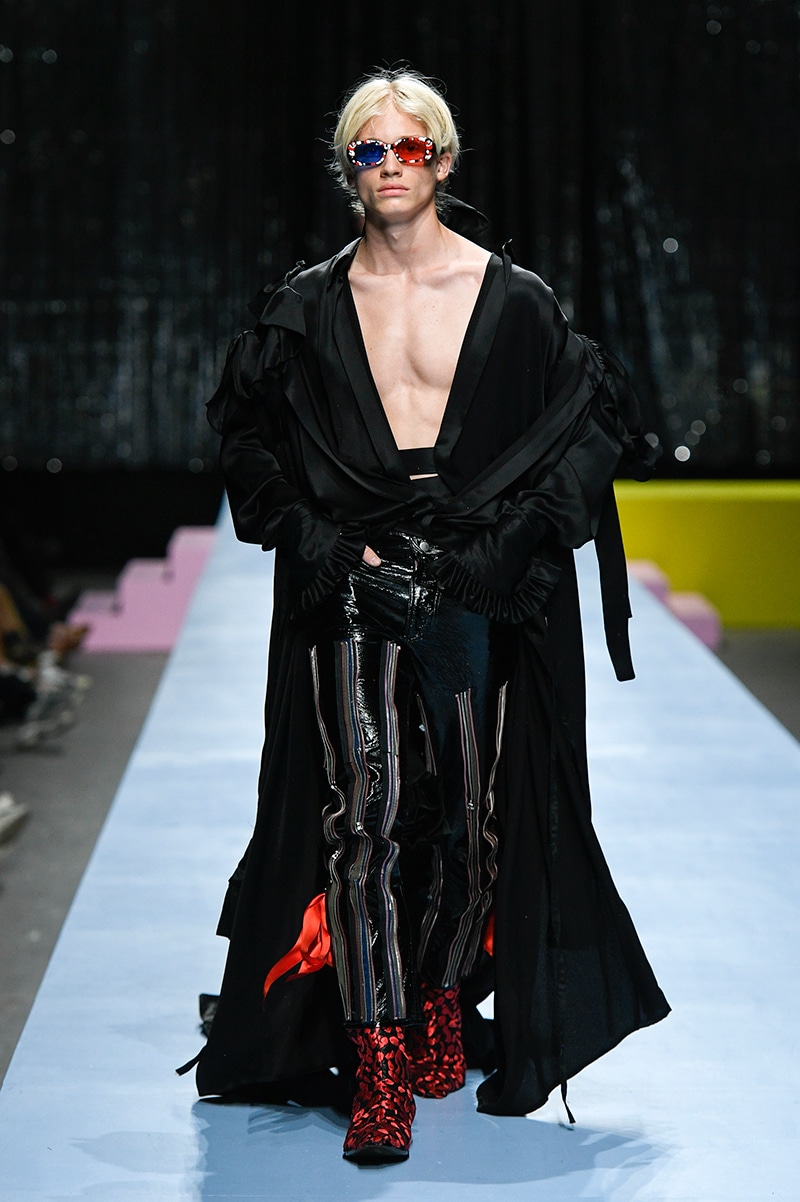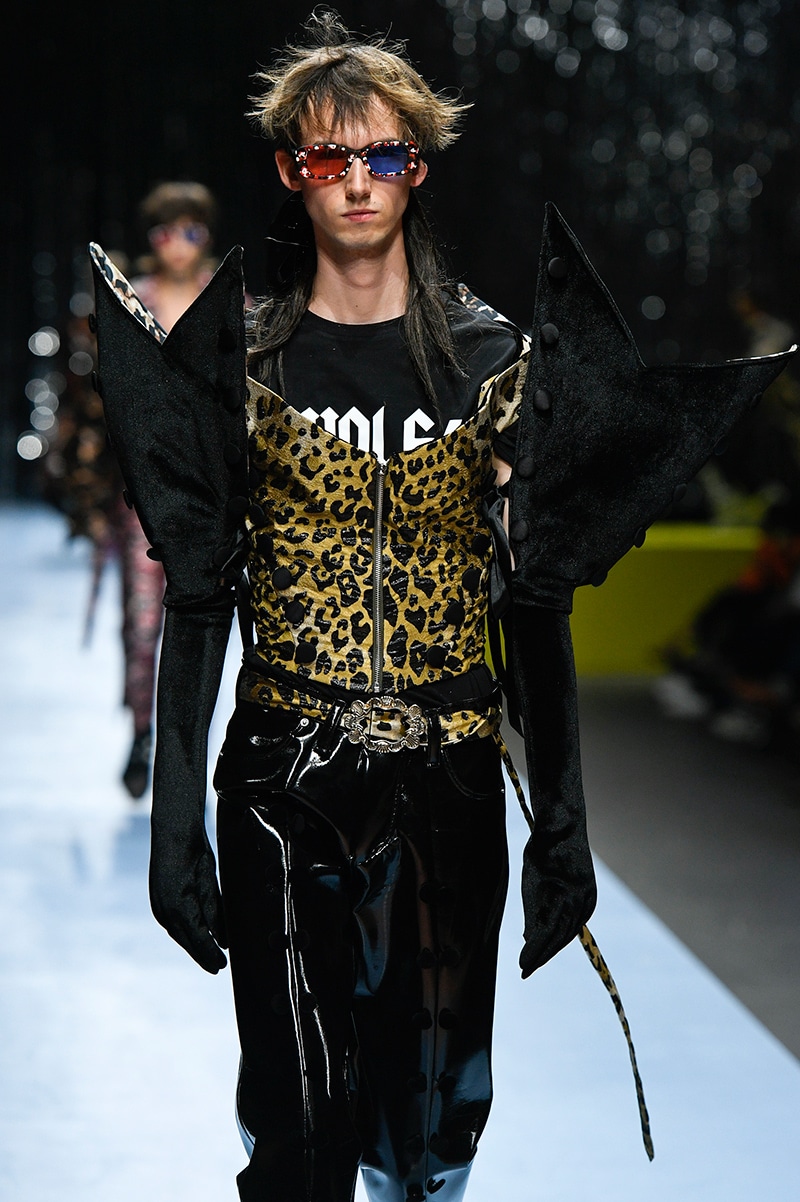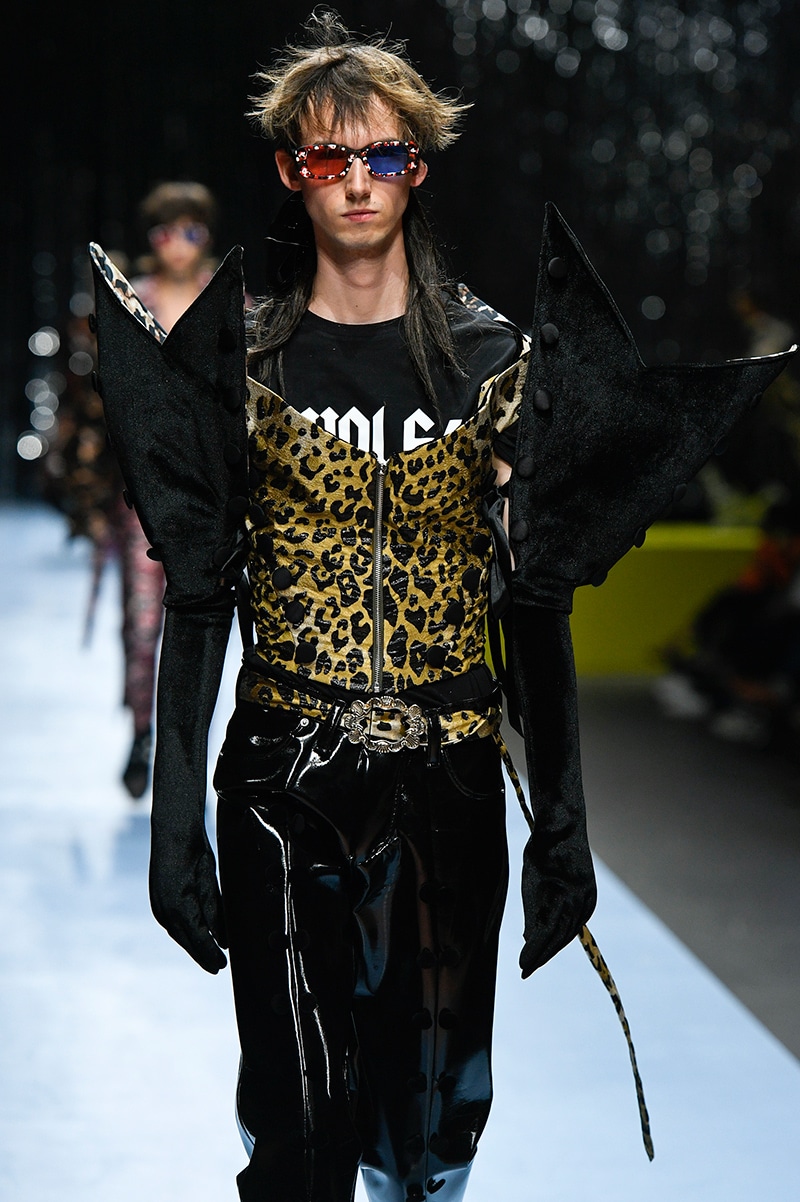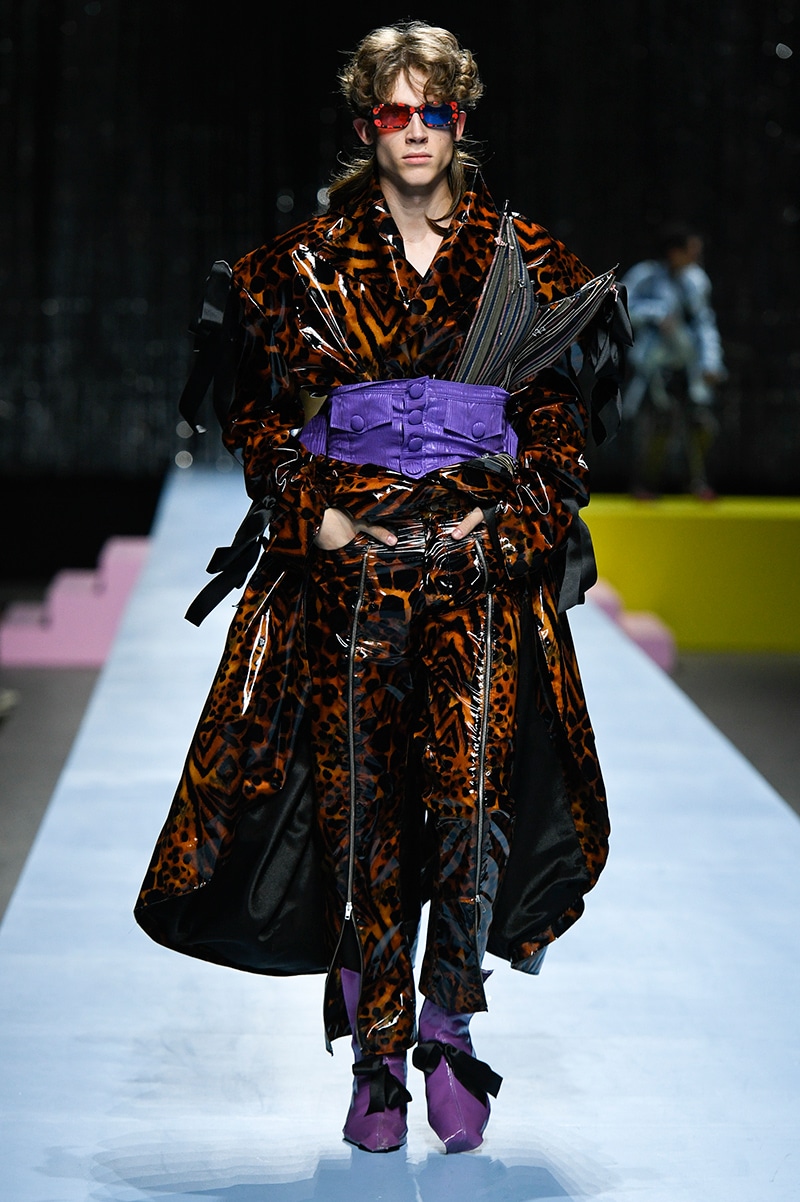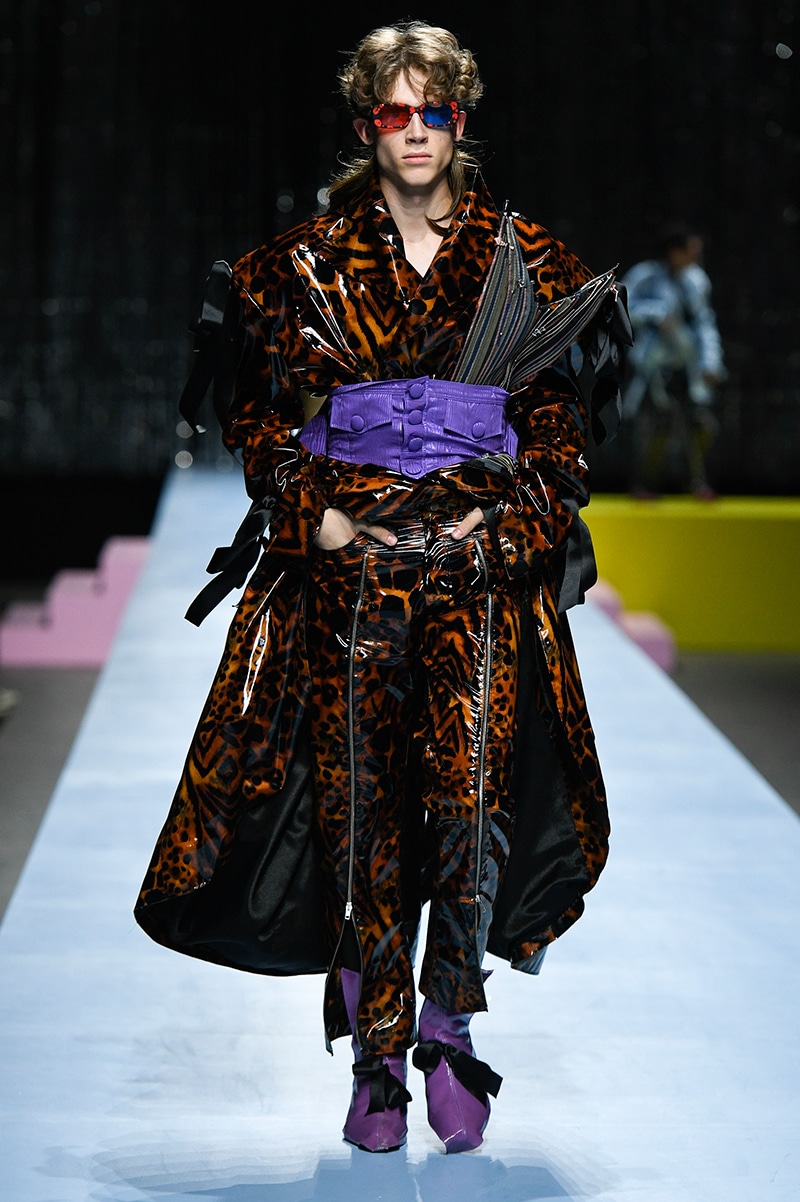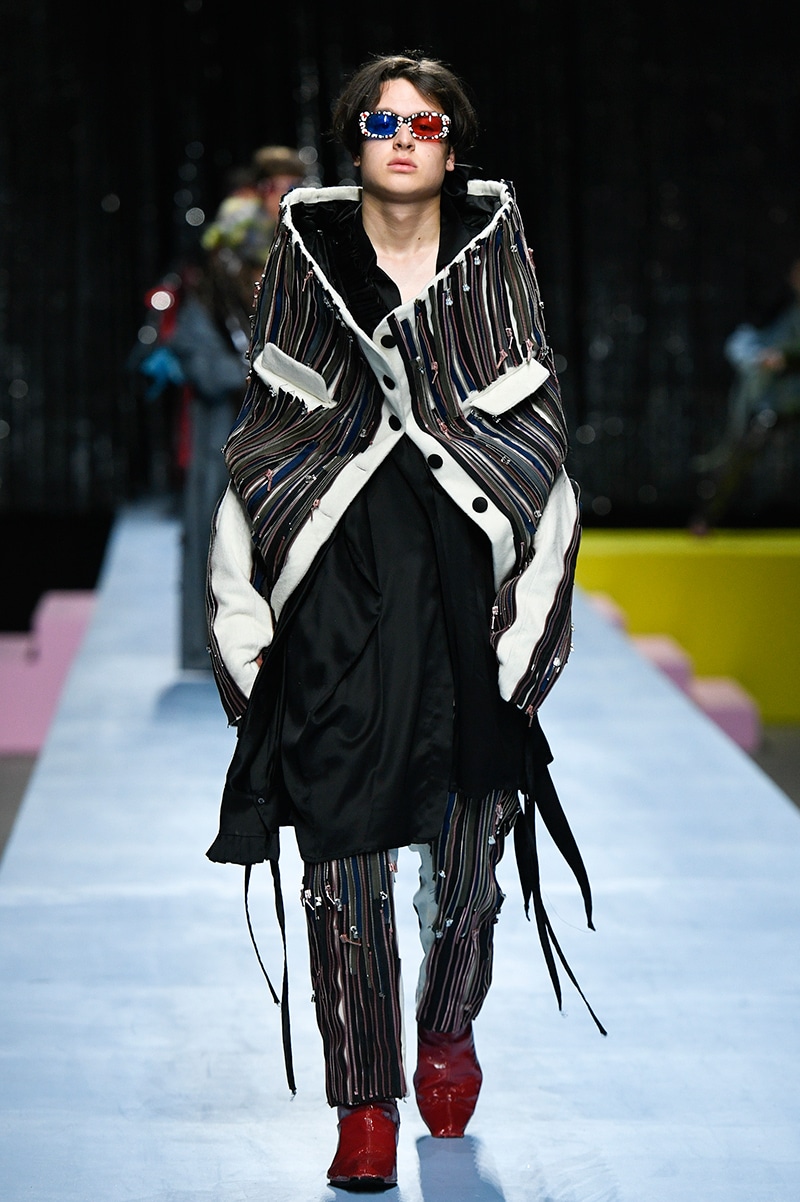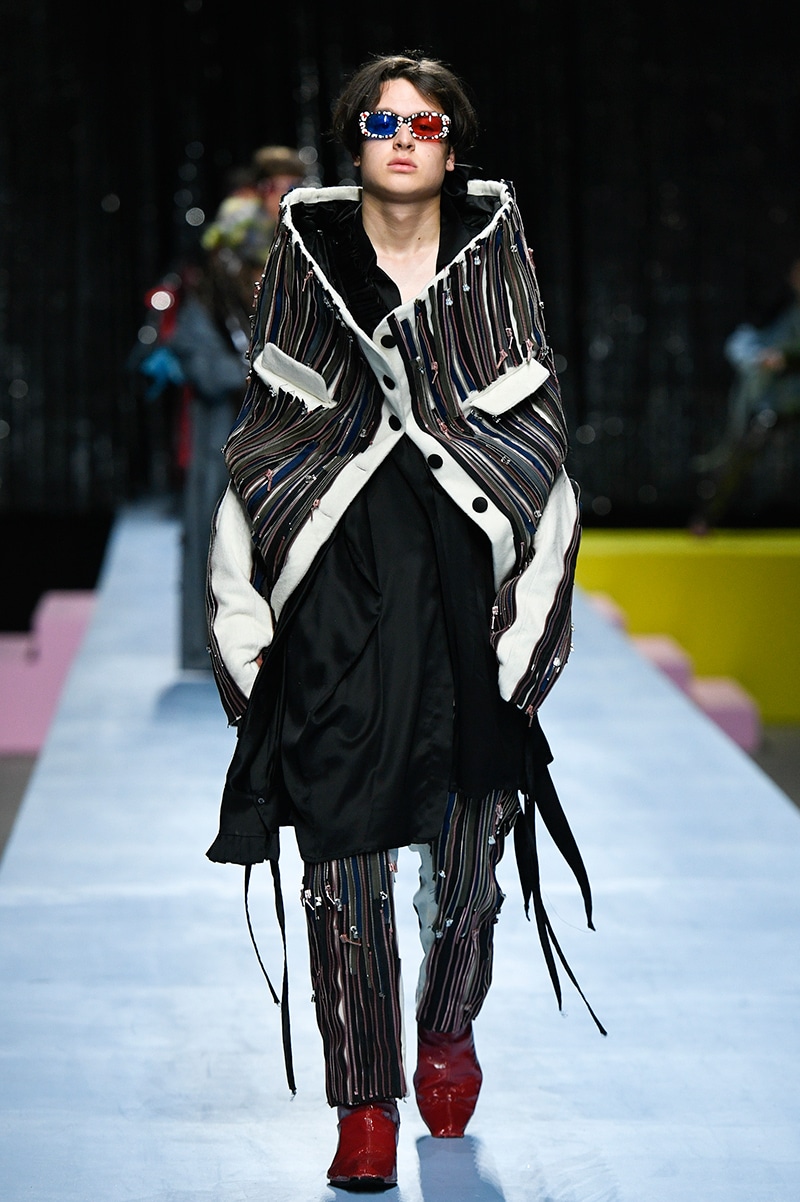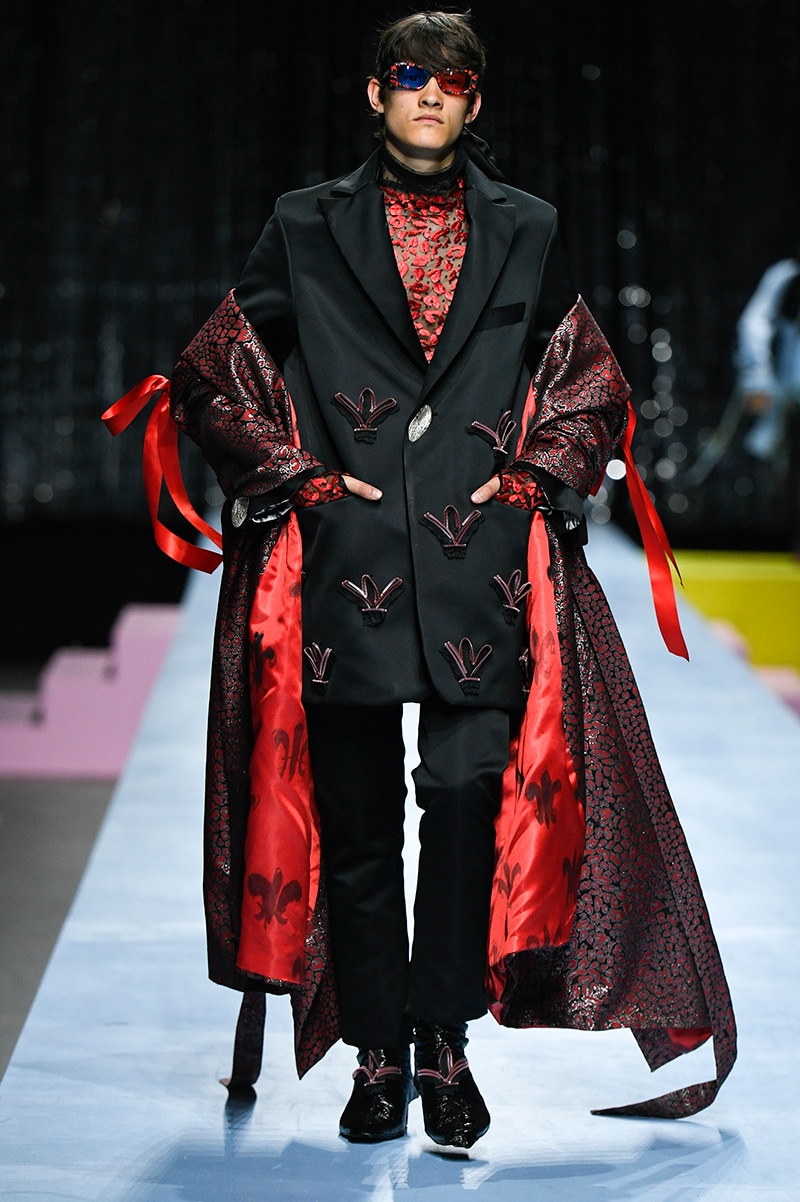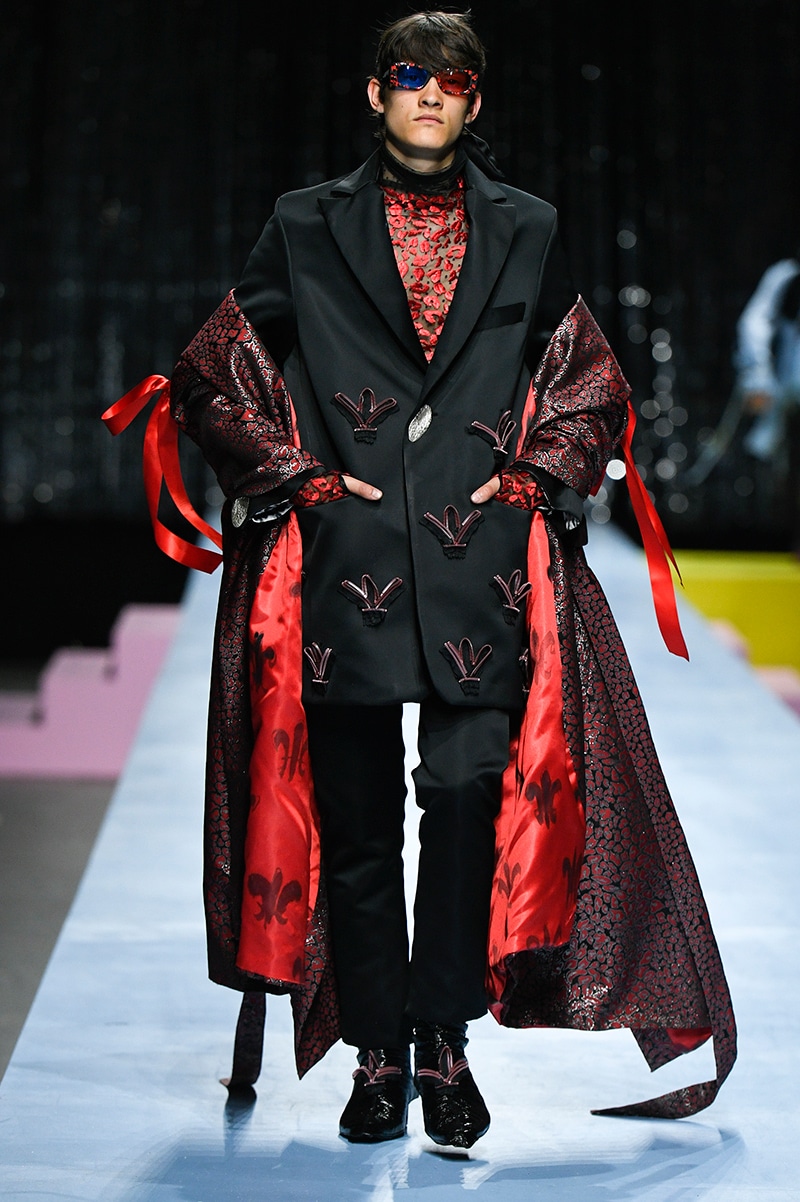 The Royal Academy of Fine Arts in Antwerp is famous worldwide for nurturing new talent and giving young graduates the necessary knowledge, teaching, and support they need to be able to express their own signature fully at the end of their studies.
Individuality may be an overused word, it nevertheless applied to the 4th Year graduates who presented some strong and directional collections last weekend. Sometimes, final year collections are more toned-down than in previous years, because graduates want to seduce the jury and impress potential employers. This year, it was refreshing to see the graduates just go for fashion and follow their instincts.
A menswear highlight was Maximilian Rittler's show, whose unique vision elated the audience. The Austrian student was inspired by the transgression of rock'n'roll, which he fused with elements from the Baroque and 18th Century aesthetics. Entitled "Rock Me Amadeus", the collection wanted to encapsulate a young and rebellious attitude, which Rittler wanted to translate into clothing "I really wanted to work with music and include this rock'n'roll spirit that I love in fashion. I was researching Zazou, this youth culture movement in 1940s Paris and thought about young kids drinking beers in bars, putting on their music and dancing as a protest."
Interestingly enough, the collection instantly brought the 1970s to mind -and Glam and Punk icons- such as Bryan Ferry or The New York Dolls. A pale blue satin blouse was trimmed with ruffles and cinched at the waist with a wide patent belt, styled with narrow pants covered with zippers. The Thin White Duke's influence could be felt throughout the show, which gave it its special energy "One of my silhouettes was a nod to a theatrical outfit worn by David Bowie once -a suit with stripes I recreated in zippers." At the end of his show, models started dancing on stage and Rittler joined them, moving wildly to the soundtrack. Think Iggy Pop and Mozart having a secret child together.
Rittler also used animal print for suiting, jackets, and pants, which were often made in rich brocade or stiff PVC. Upon closer inspection, it was incredible to see how well-made the garments were. Last Sunday, Rittler was awarded the prestigious Christine Mathys prize, given by Dries Van Noten himself. Mathys was Van Noten's business partner and helped him launch and manage his brand until she passed away in 1999.
Asked about what he enjoyed the most in fashion design, Rittler stressed the experiential aspect "What is super exciting for me is the process. To create a drawing and see it become a three-dimensional form is the coolest thing".