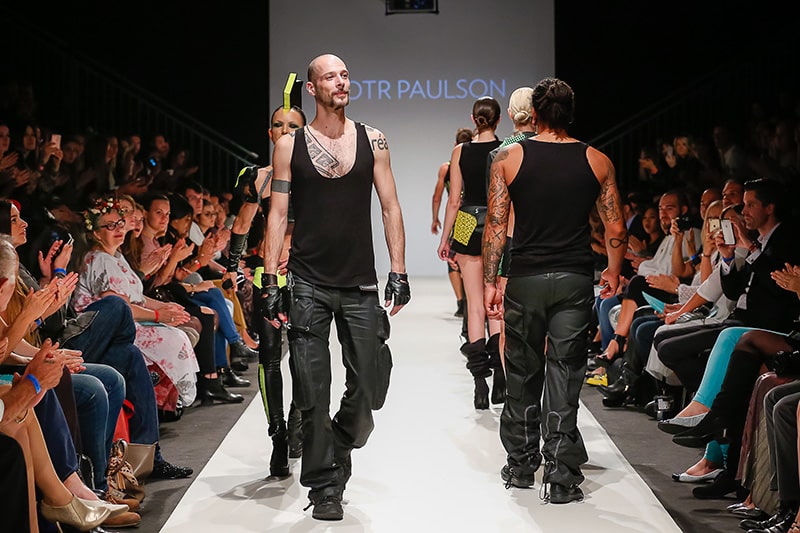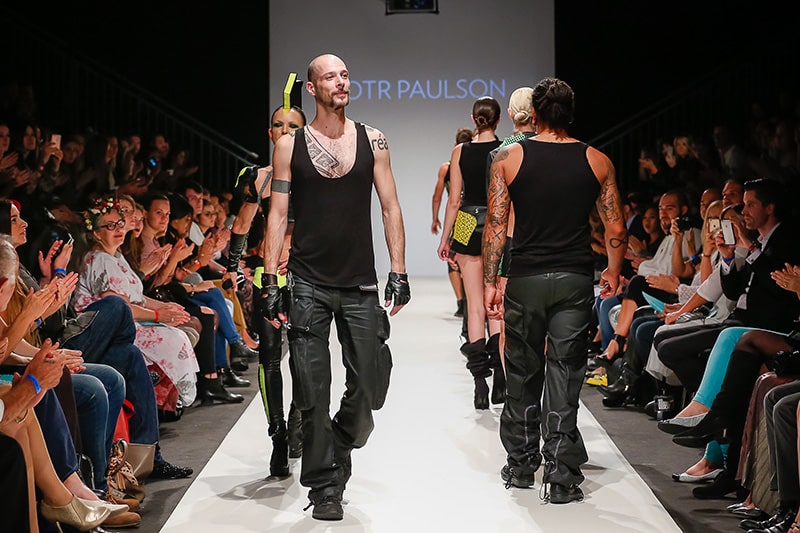 Gathering more than 10.000 visitors each season, MQ Vienna Fashion Week is an important event for the Austrian capital, with a tent conveniently located in front of the prestigious Museumsquartier. Open to fashion insiders -as well as visitors who can purchase tickets to shows- MQ Vienna Fashion Week is anti-elitist and cosmopolitan, welcoming designers from Asia, Europe and South America, as well as local Viennese talent.
One of this year's Artists-in-Residence hosted by Q21 -a cultural program that offers work spaces to artists and designers alike- was Bangkok-based Paul Direk, who delivered an energetic show focusing on deluxe sportswear and reworked tailoring. Body-conscious separates -such as shorts and fitted bikers- were paired with embellished and graphic sunglasses, while techno materials were used to craft kimono-inspired jackets or fitted blazers. Famous in Austria for its strong silhouette and nods to power dressing, Callisti is the label founded by Vienna-based designer Martina Müller. Her sharp jackets and narrow pants exuded confidence, with zips adding a graphic touch to minimalist outerwear. Also based in Vienna, Karin Oèbster's KAYIKO presented directional looks for men, from oversize jackets and matching pants to voluminous knits and unusual shirts. Her conceptual clothes appeal to Vienna's arty crowd, and she got her friends and clients to model for her, giving us an insight into the city's creative types.
The Viennese understand luxury, but they are not afraid to make a statement either. While the retail scene caters for pretty much all sartorial tastes -from elegant and sophisticated boutiques to edgier and more directional spots- individuality seems to be the only rule, given the city's tolerant and even permissive vibe. Piotr Paulson, whose collection dealt with punk fetish while showcasing clothes on different body types, struck the right balance between utilitarian and intricate, functional and sensual. Bondage-inspired pants were the show's standout pieces, with man-made fabrics sending us back to our cherished 1990s. Naughty, but smart, too.
Take a look at some of the menswear looks below: