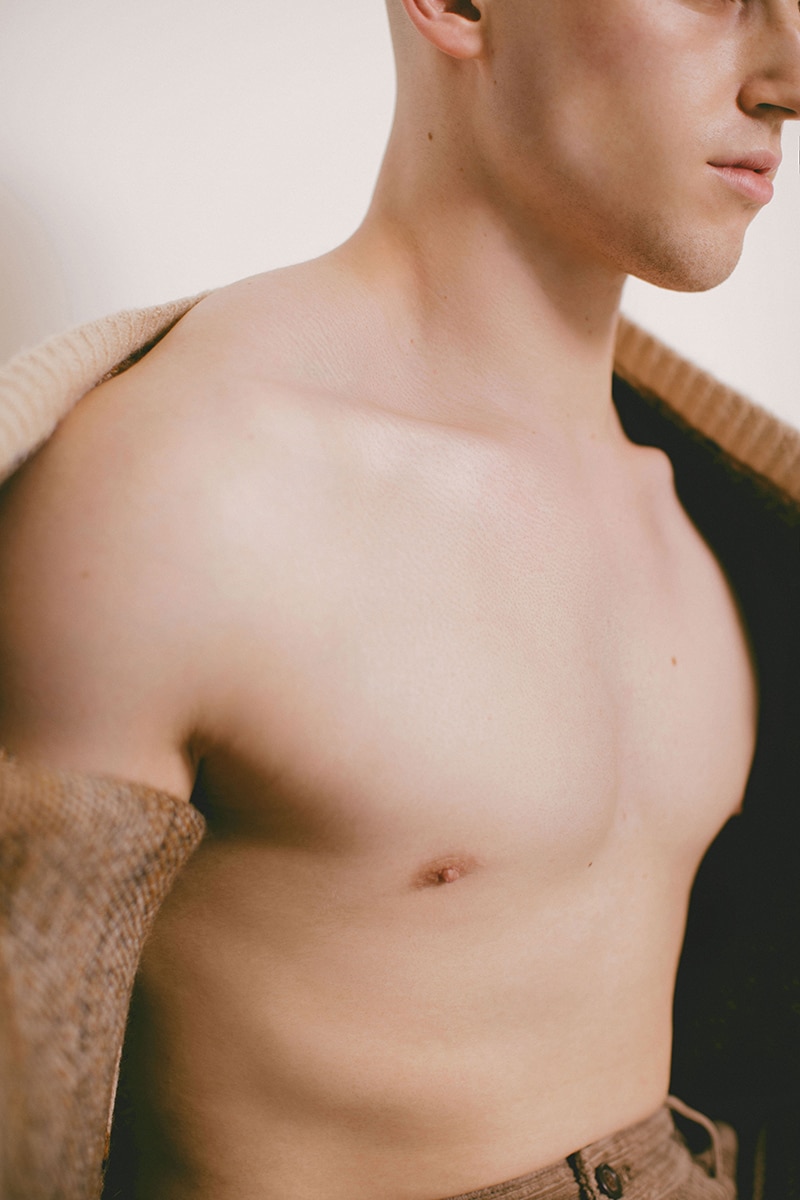 Before we get deep-down on this, I'd like to begin this from the outset. Could you introduce yourself to us?
Hey Fucking Young! My name is Billy. I'm a 19-year-old currently living in South London. I moved here from the West Midlands just over a year ago. I'm fairly new to the modeling game so forgive me for my lack of self-introduction skills haha.
Three words that describe your best self are…
Reserved, funny and driven.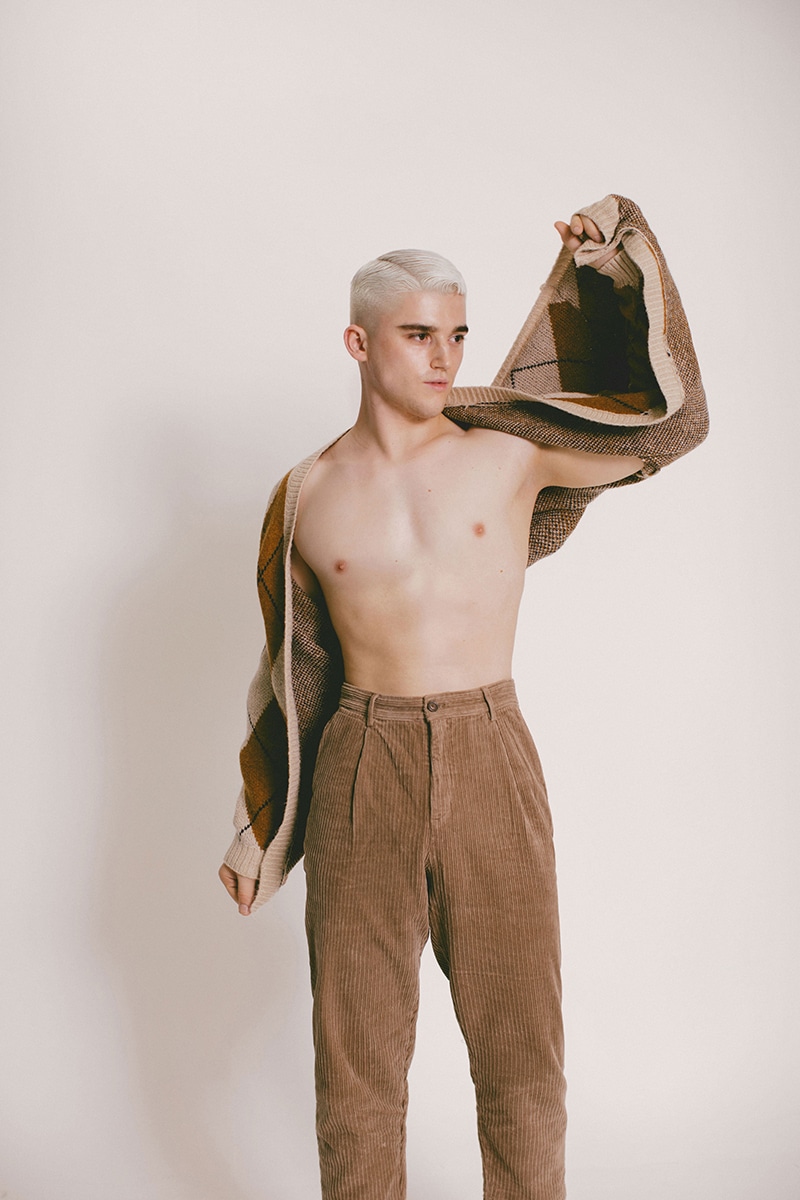 How did you venture into the fashion industry?
It was a very unexpected thing, to be honest. I remember from a young age just always being fascinated by magazines and the people in them, the style and artistic vision that went into it all. I think I've carried that with me, and it's translated into the content I've put out into the world… which luckily then caught the eye of STORM. Their LA office got in touch after seeing me on Instagram and from there I met with their London office, signed to both and the rest is history! Really excited about the adventure I'm going to embark on with them. They're such a friendly group of people.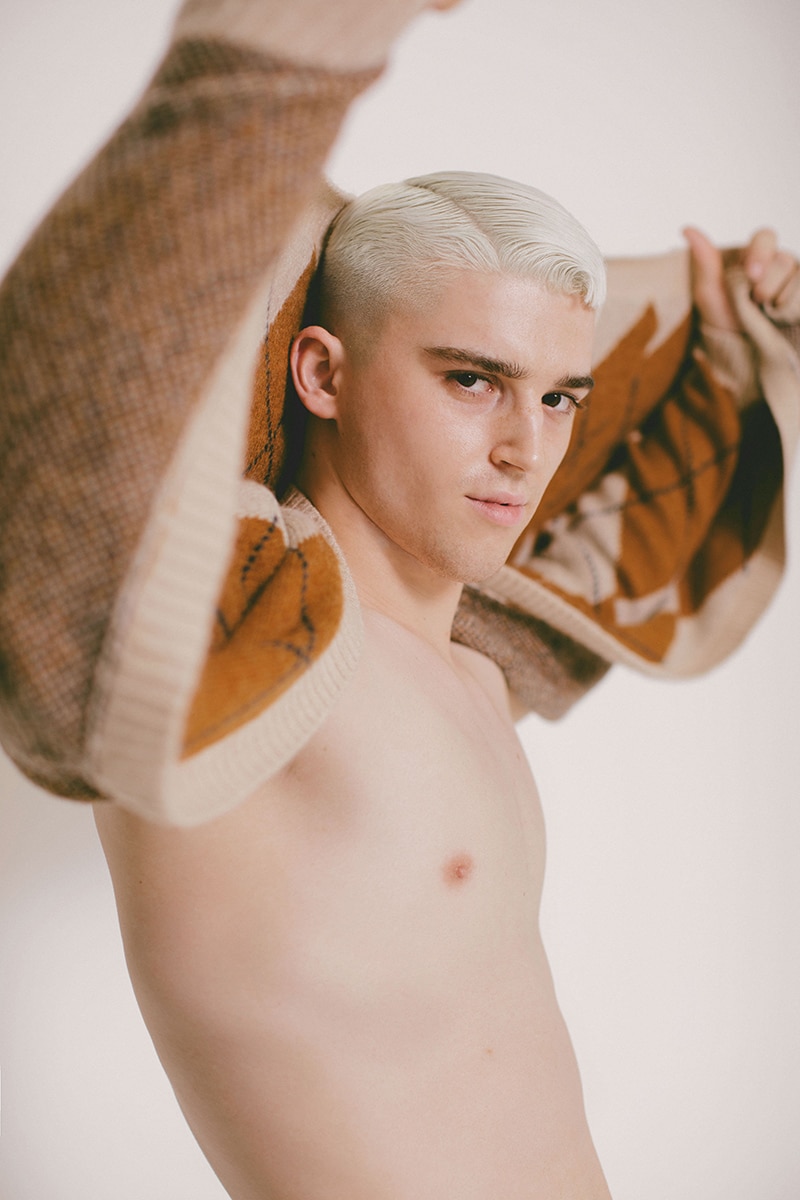 Who's been the dream client to work with?
I love edgy fashion, anything conceptual and different. Designers like Alexander Wang, Jeremy Scott and Virgil Abloh really catch my eye, so if I'm ever able to bag a job with the likes of them, I'll die happy. Photographer wise; the list is honestly endless. I'm forever coming across many artists online, so my list just keeps on growing.
The favorite experience thus far? 
Probably meeting people. As I begin to shoot more and more, I see a pattern of similarity. Although the team changes and each shoot ends up being different, the process is always pretty much the same. The only thing that makes the experience different, for me, is connecting with the people there, having little conversations between shots and having a good time. The same goes for the parties, they're always fun too. It's a nice gateway into becoming familiar with the people in the industry, not only models but the brains behind magazines, brands, etc.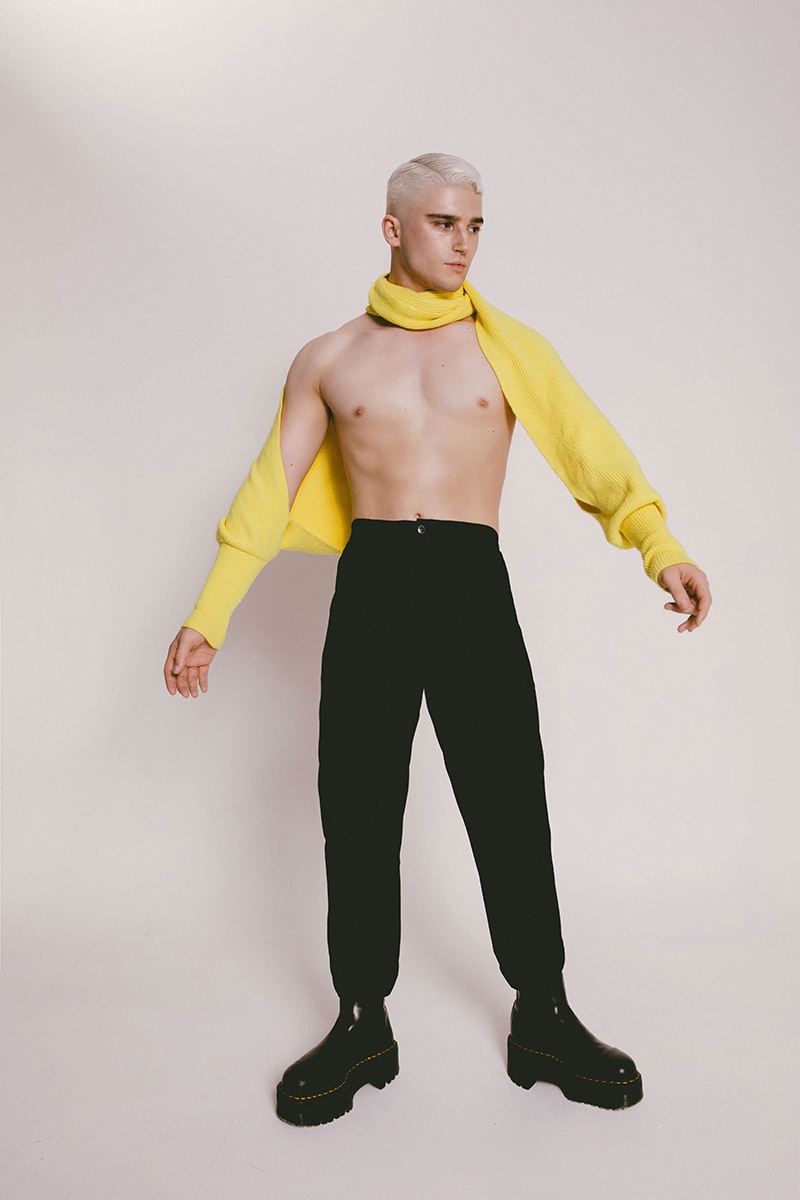 How's it been for you since the start of your journey?
A work in progress for sure! I got signed to my agencies at the beginning of the summer of last year and since then it's been a process of reaching a level of comfortability in the usual environments modeling puts you in. I'm learning to be able to completely give myself to a photographer and their team so I'm able to bring their vision to life, but it can be an extremely intimidating thing at times, especially for a stubborn Taurus who doesn't like relinquishing control. Right now, it's looking like a lot of test shooting which enables me to become better and then hopefully, sometime soon, exciting jobs and projects will come along for me. Planning on making 2020 my year.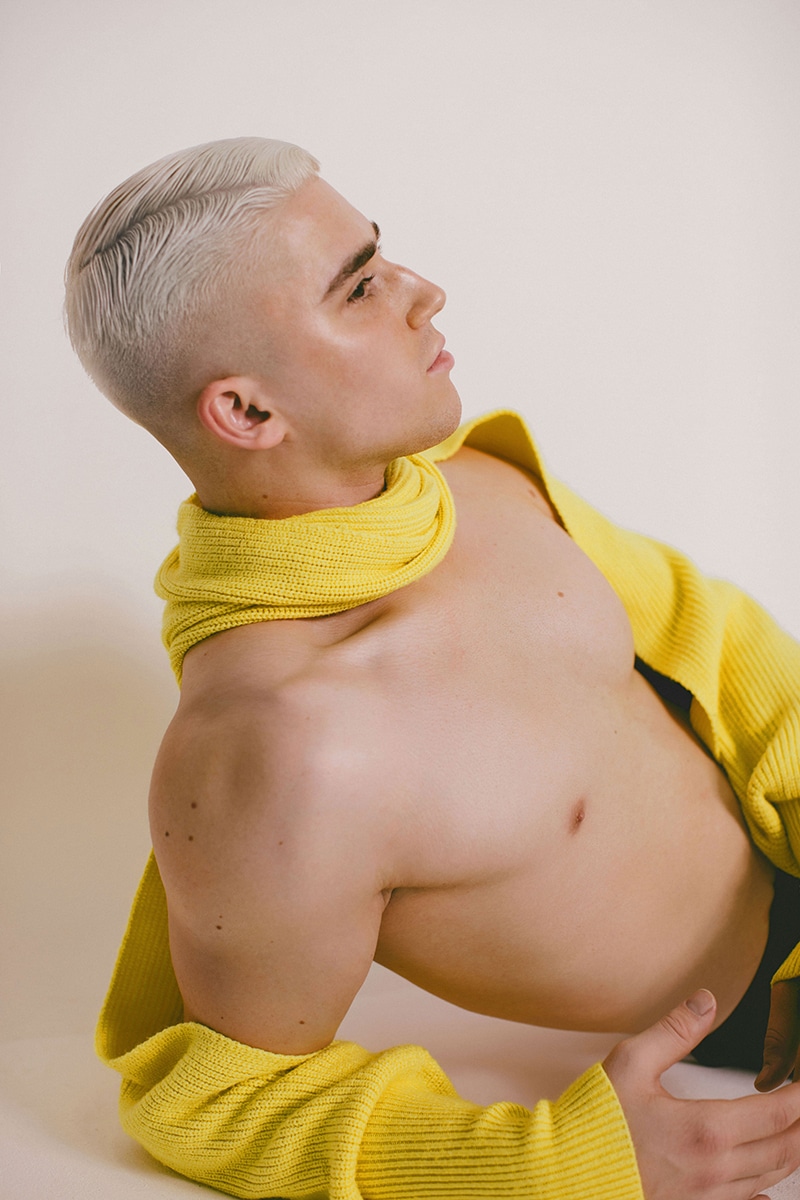 How do you react to trolling and online criticism?
I've learned that no reaction is the best reaction. It's been a hard mindset to stick to at times but it's defiantly the right one. I'd rather shed light and attention on the people who show love and encourage my journey, they deserve the credit much more than anyone with negative intentions.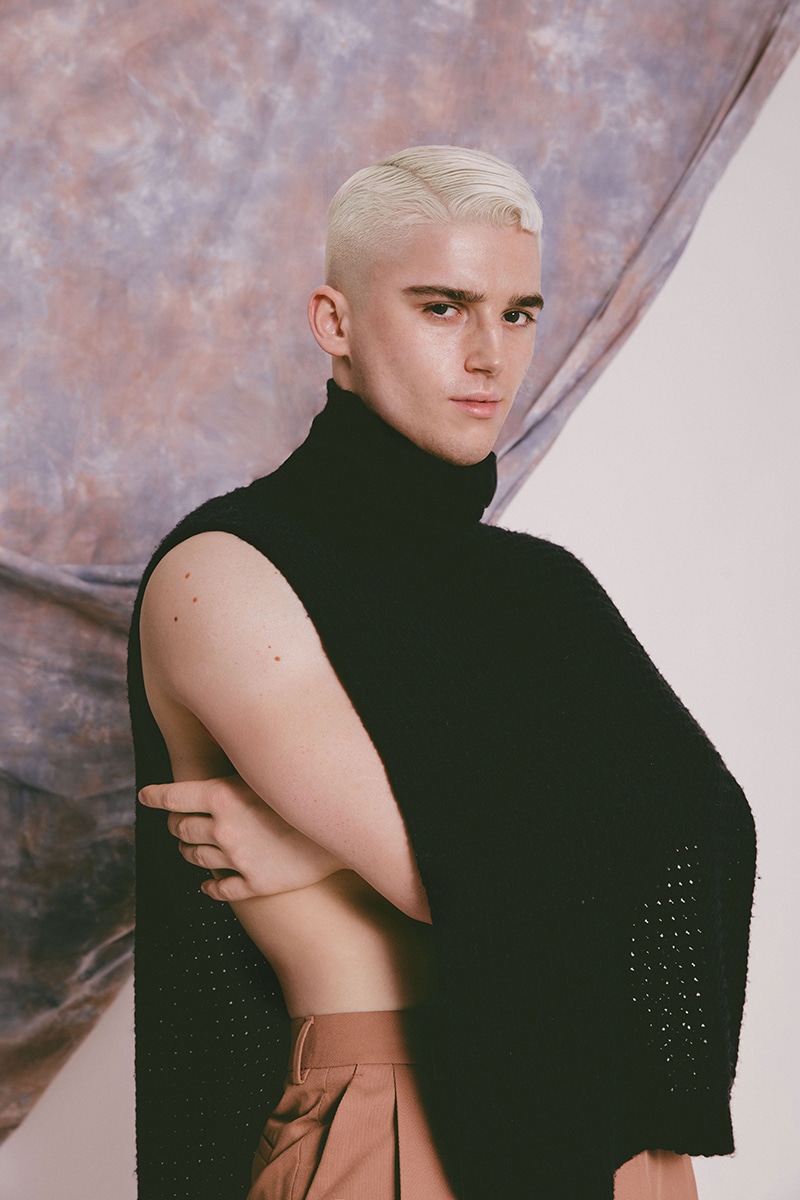 In an era raged by the ruthless longing of digitalization and social media, it must not be easy covering the role of an influencer, upon the level of saturation present in the digital conundrum. In a nutshell, what are your key thoughts in regard to the whole Instagram thing?
I think Instagram changed the world. It changed the way we as people see the world and as damaging as that can be, in some ways, I think overall, it's an amazing tool. In the space of a few years, everybody has become accessible and I think there's such beauty in that. I'm able to connect with so many different types of people and creatives. I get to learn things every day. I love that so much. Instagram for sure has some errors to correct when it comes to bullying and monitoring stuff but for the most part, I think we should all focus on the good in it and use it to out advantages.
Could you say that spending plenty of time on social media affects your self-esteem?
Absolutely, we're all guilty of comparing ourselves to unrealistic beauty standards. We all show the best part of our lives and selves when it comes to posting. So, it's vital everyone remembers that and acknowledges everything we see has been filtered down to please each individual's audience. I see a lot of comments/messages about how people compare themselves to me… I'm someone who gets riddled with self-doubt and insecurities sometimes, we all are. It's become so easy to detach human emotions from the people we're seeing online but behind every profile is a person. They feel the same things you do. We're all human.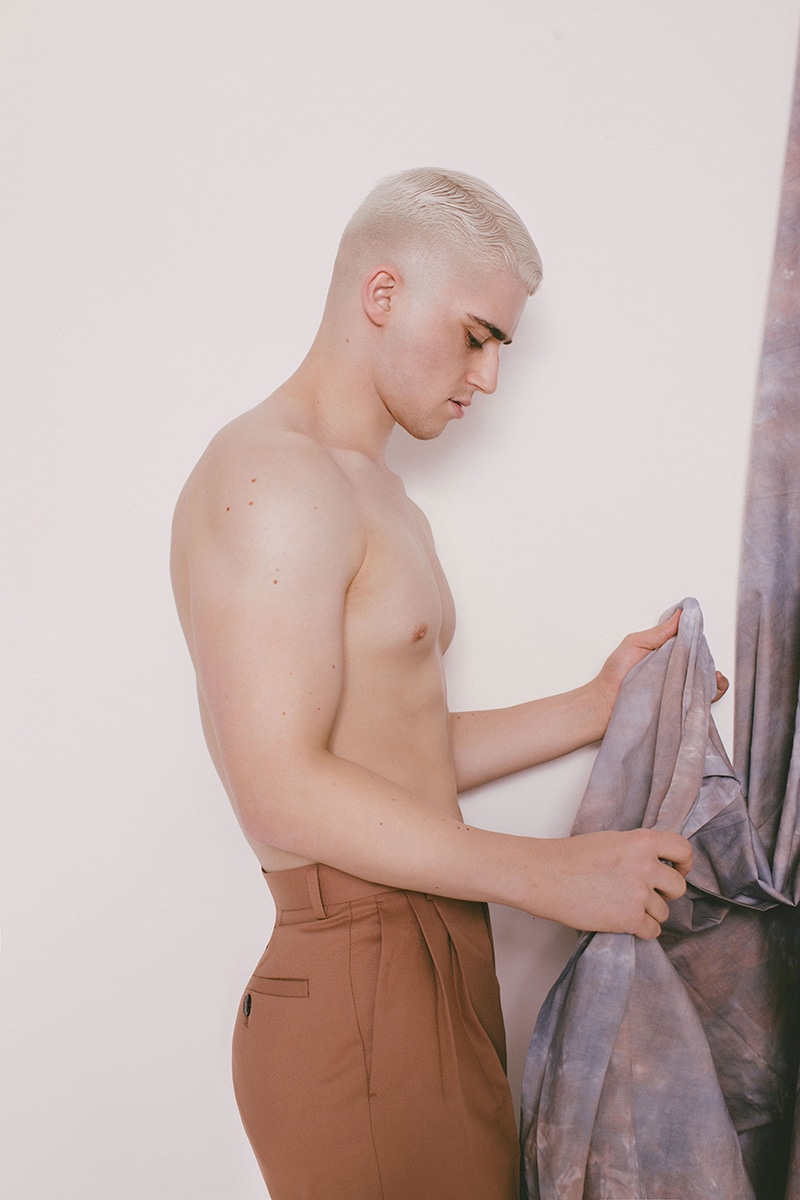 What's your opinion on masculinity and identity, contextualized in modern society?
I think masculinity is a very fragile thing in the eyes of society and has been since humanity began really. I think it's a thing a lot of men protect in fears of appearing "less of a man" or "feminine". Gender identity should be as fluid or as structured as each individual wishes. It has become what it is today because of social norms and the pressure that misinformation pushes on to it. It brings me joy to see such bold and brave moves being made, people are actively causing strong ripples in the pool of gender and breaking down stereotypes; making the world a kinder, more forgiving place. Masculinity can mean anything you want; I believe it's more of a binary spectrum than a set personality trait. Everything we know is a construct and I think it's important to remember that sometimes. Never take life too seriously, live for now and be as happy as you can be.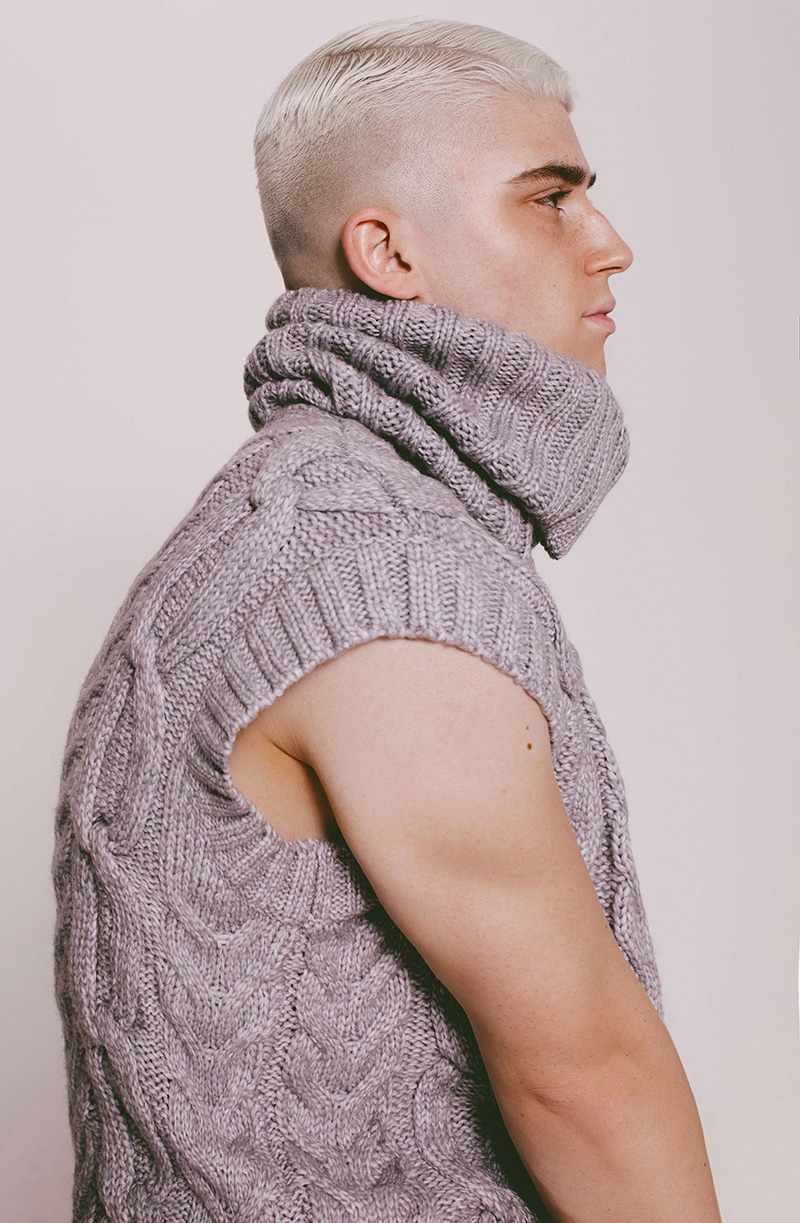 Any major inspirations?
How could any model not be inspired by the OG, Naomi Campbell? Seeing such a strong personality really goes beyond pages and become a true icon is something that continues to inspire me. I remember looking in magazines when I was younger and being in complete awe of her elegance and artistry. She's someone that's really transcended through the times and evolved as fashion did, I totally respect that and aspire to it. She's great…. kind of using this as an excuse to put it out into the universe that I want our paths to cross. Lol.
What's the wisest lesson you've learnt being in the industry?
Take everything as it comes and take it for all that it is. Nothing lasts forever, appreciate the small things and live it like you could lose it all tomorrow.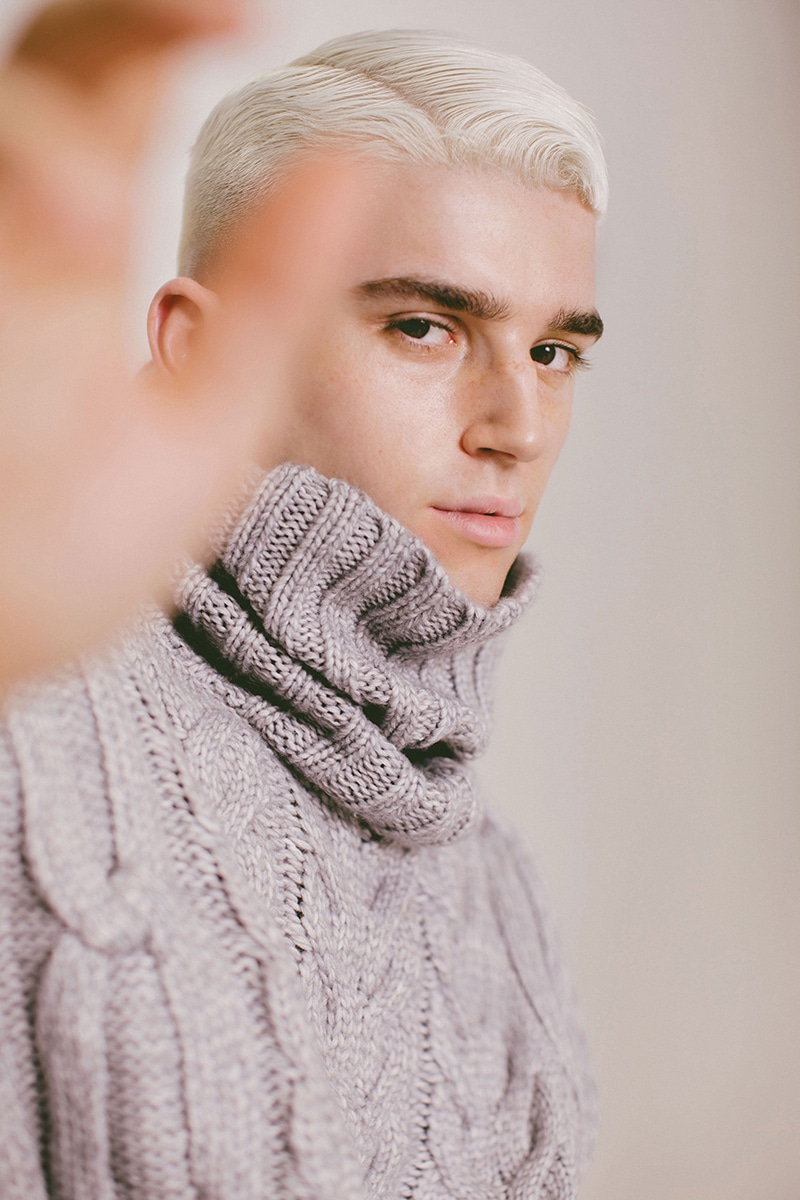 Photography: Danielle Painting @daniellepainting
Styling: Darcy Emmeline Murphy @darcyemmelinemurphy
Assistant: Jordan Hare @jordanhare11
Talent: Billy @billvy at STORM Models @stormmodels