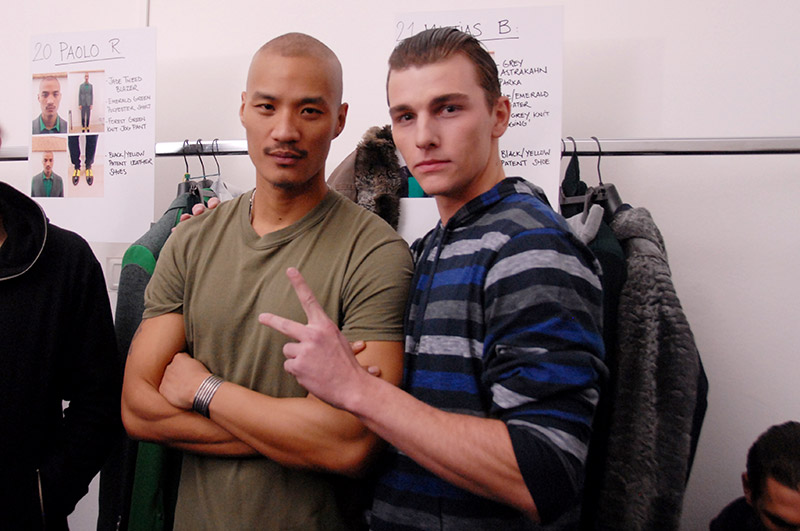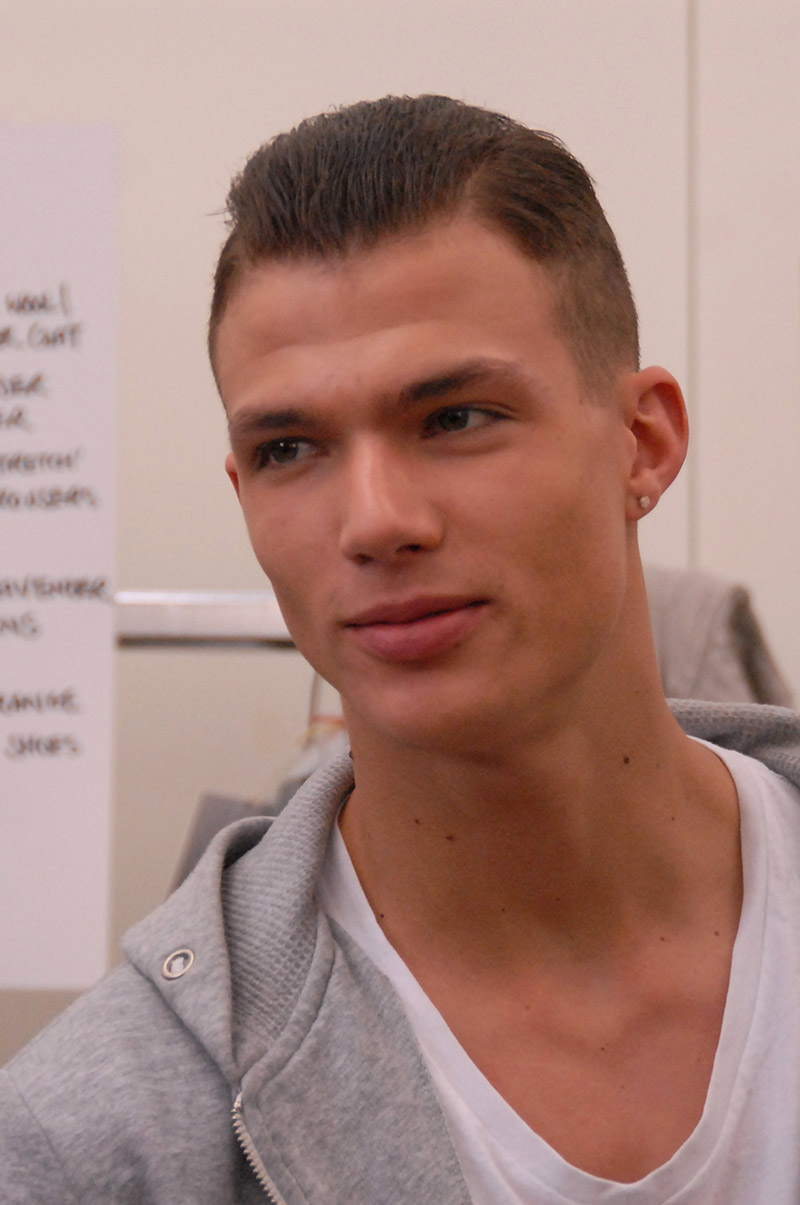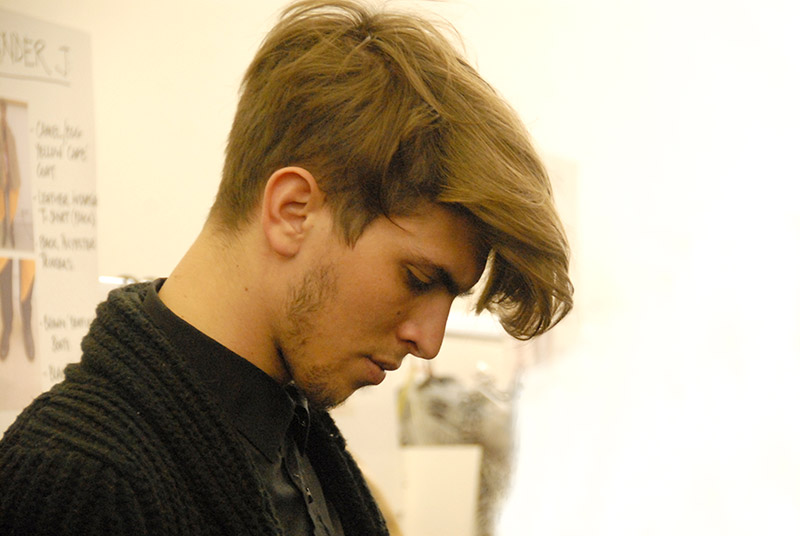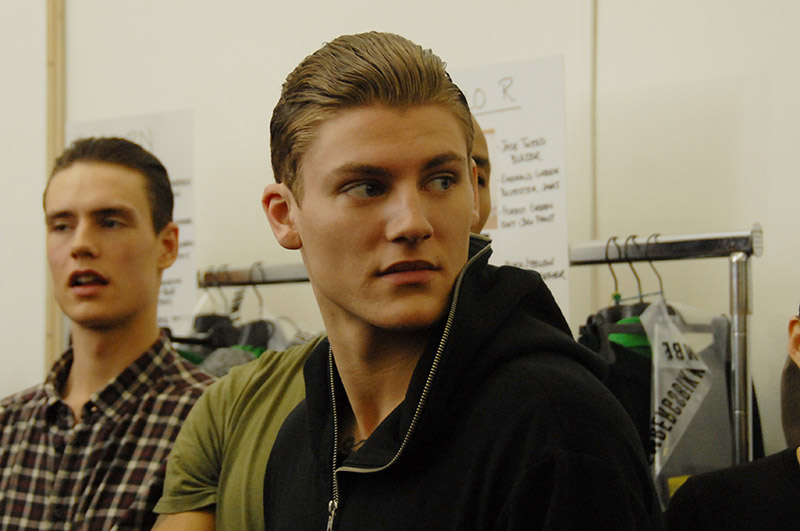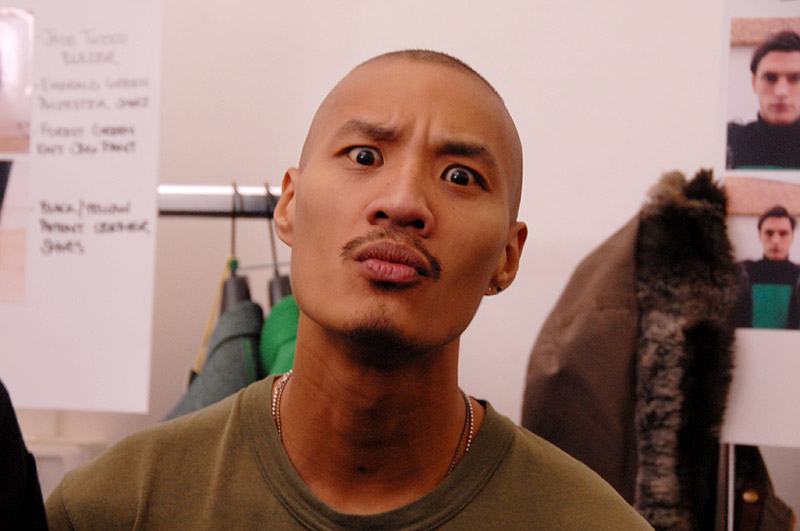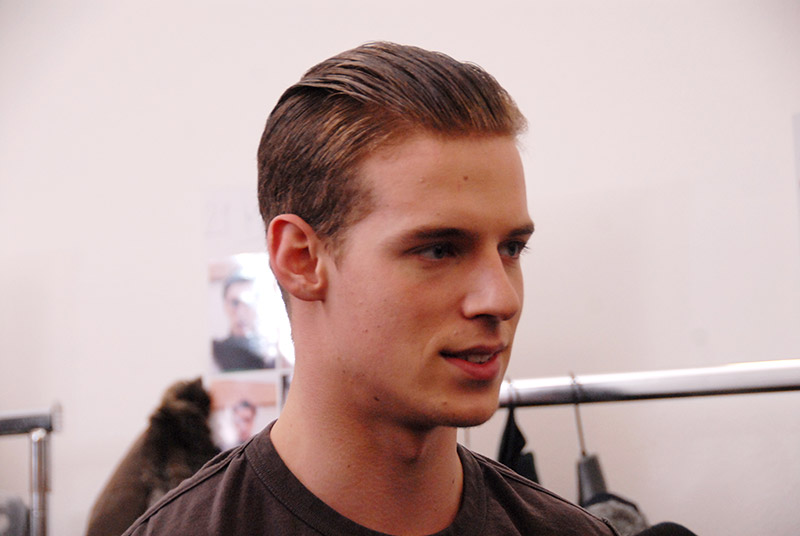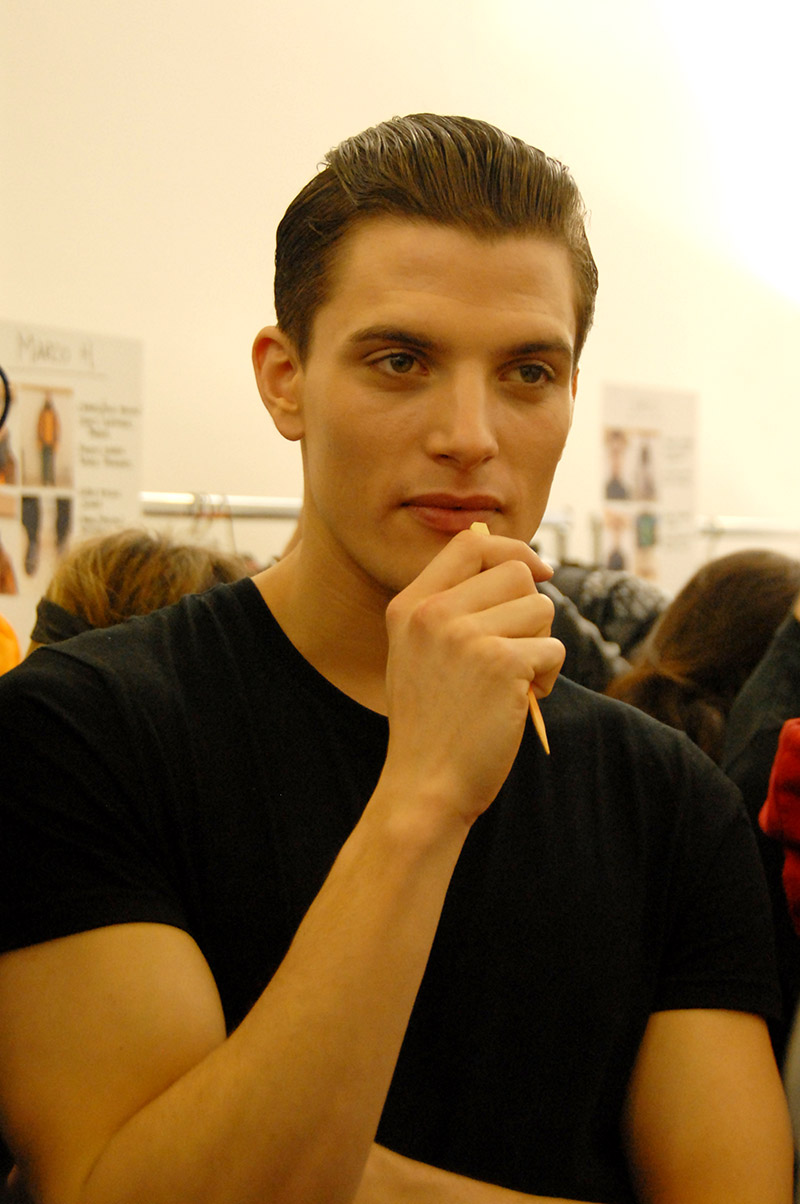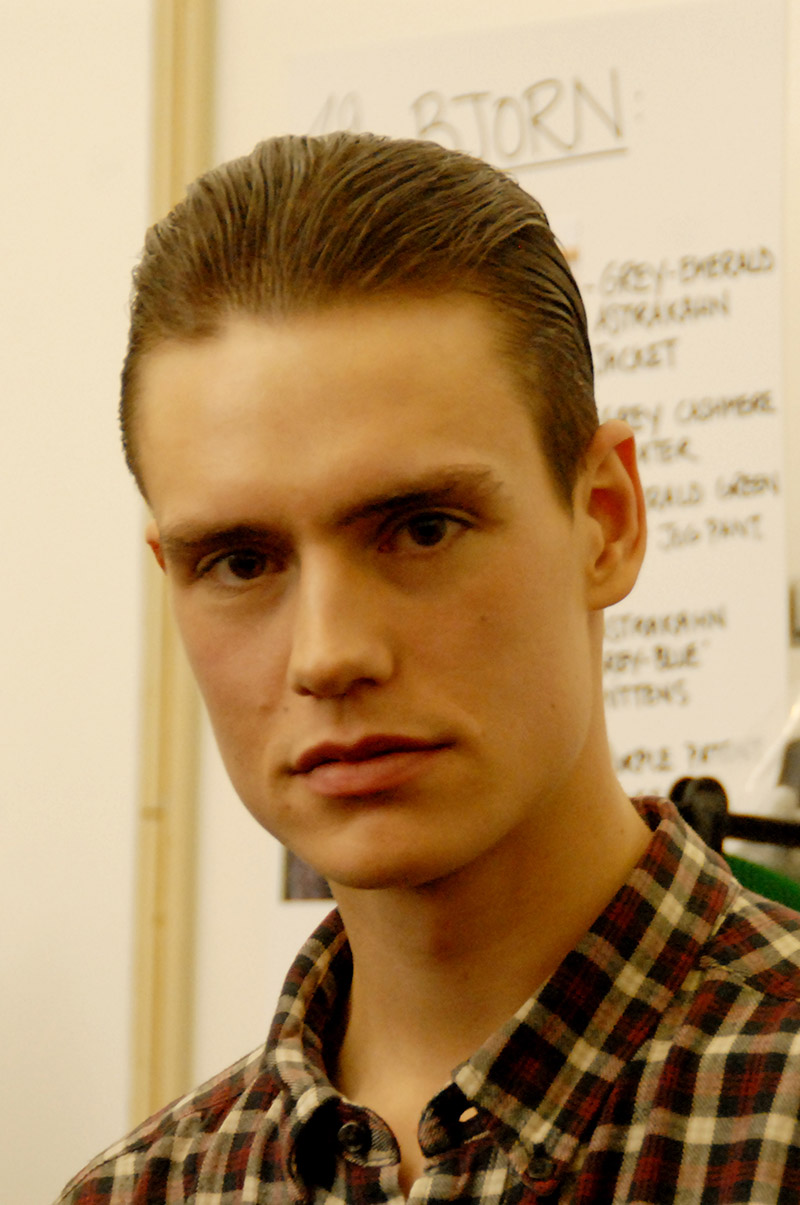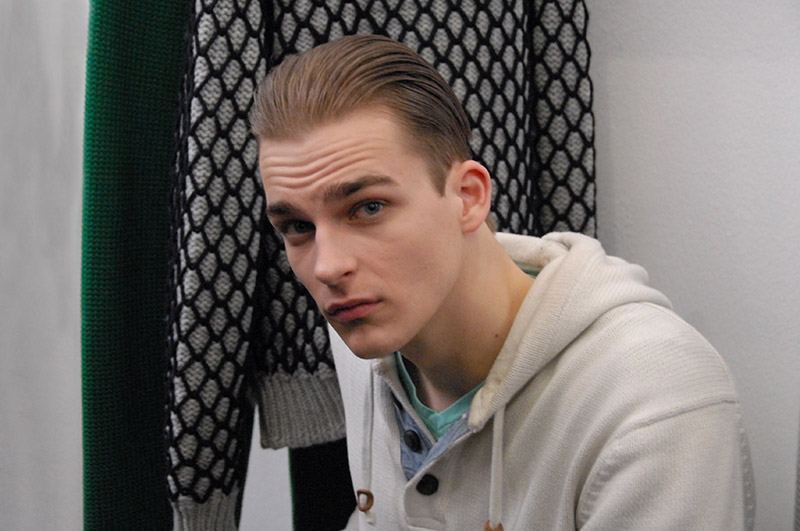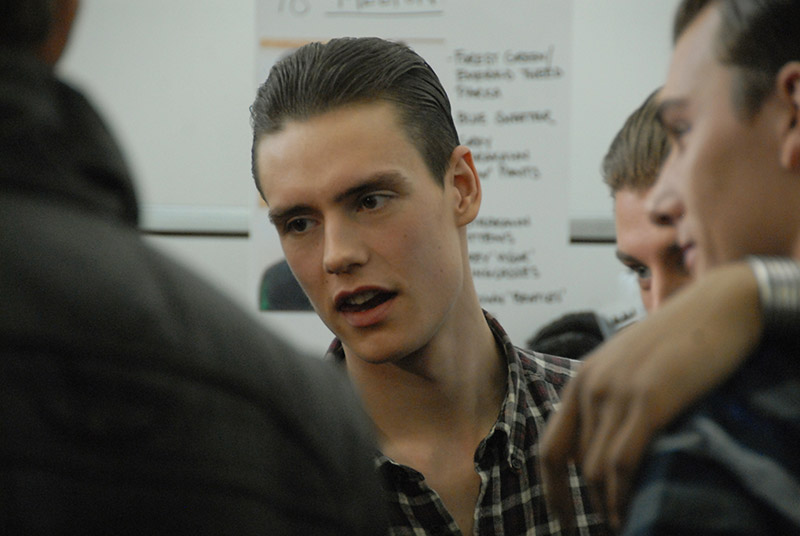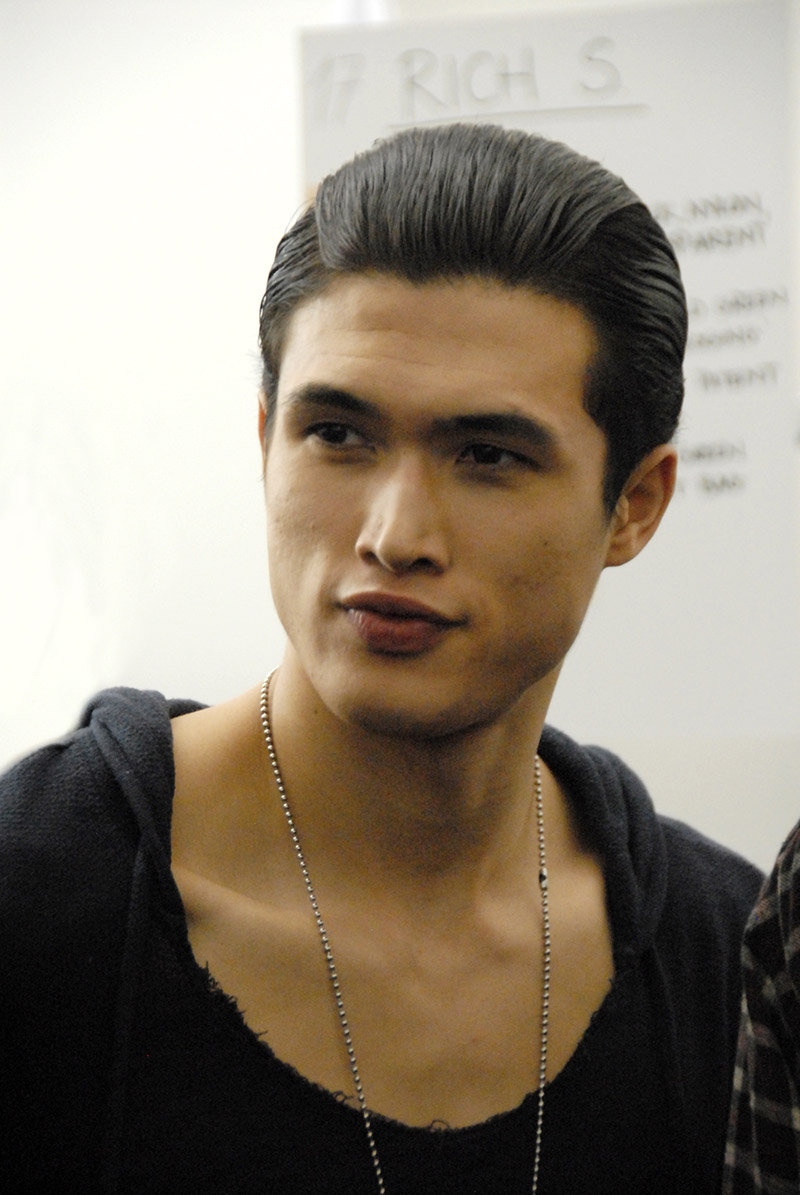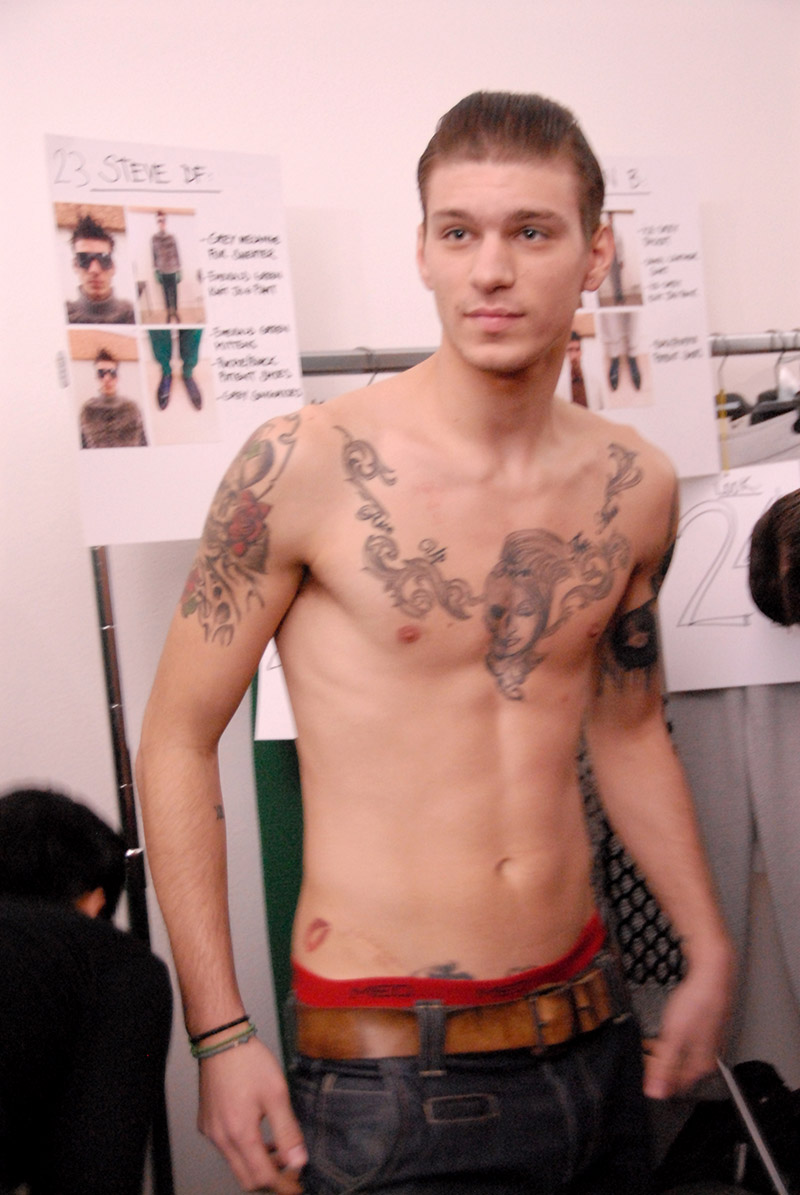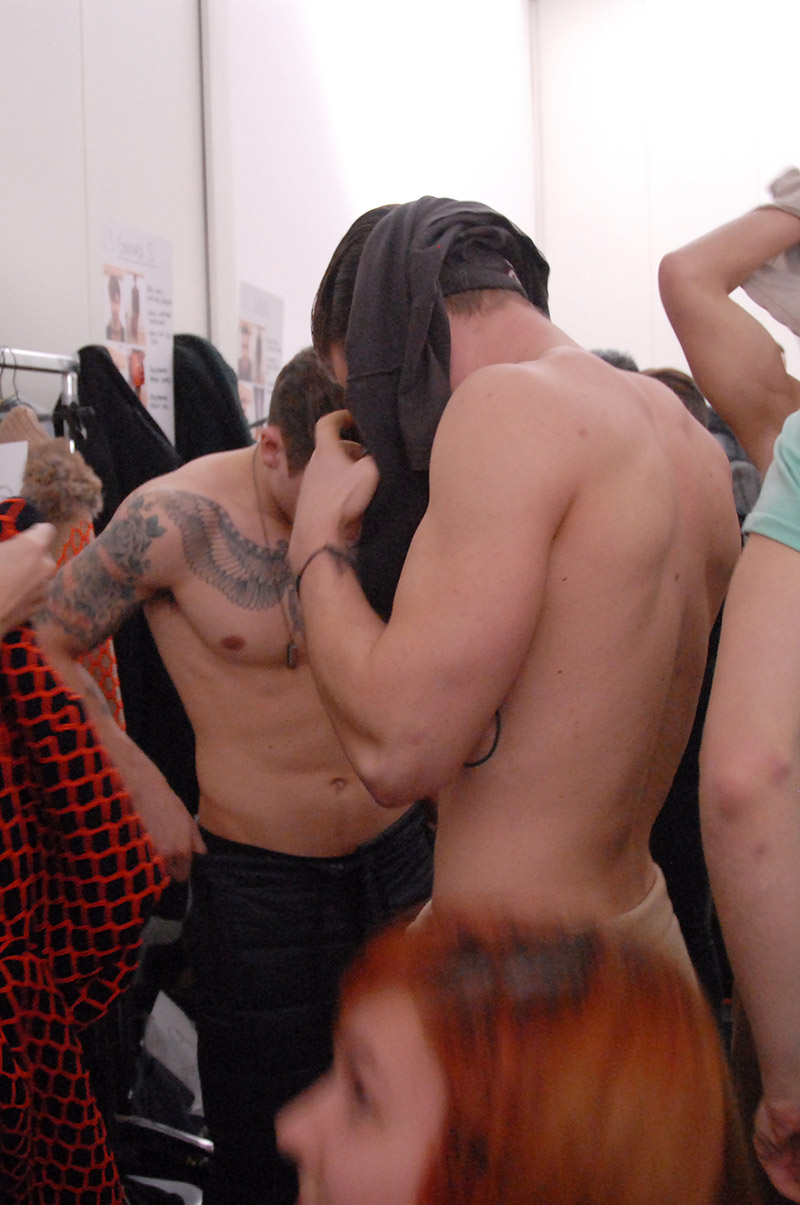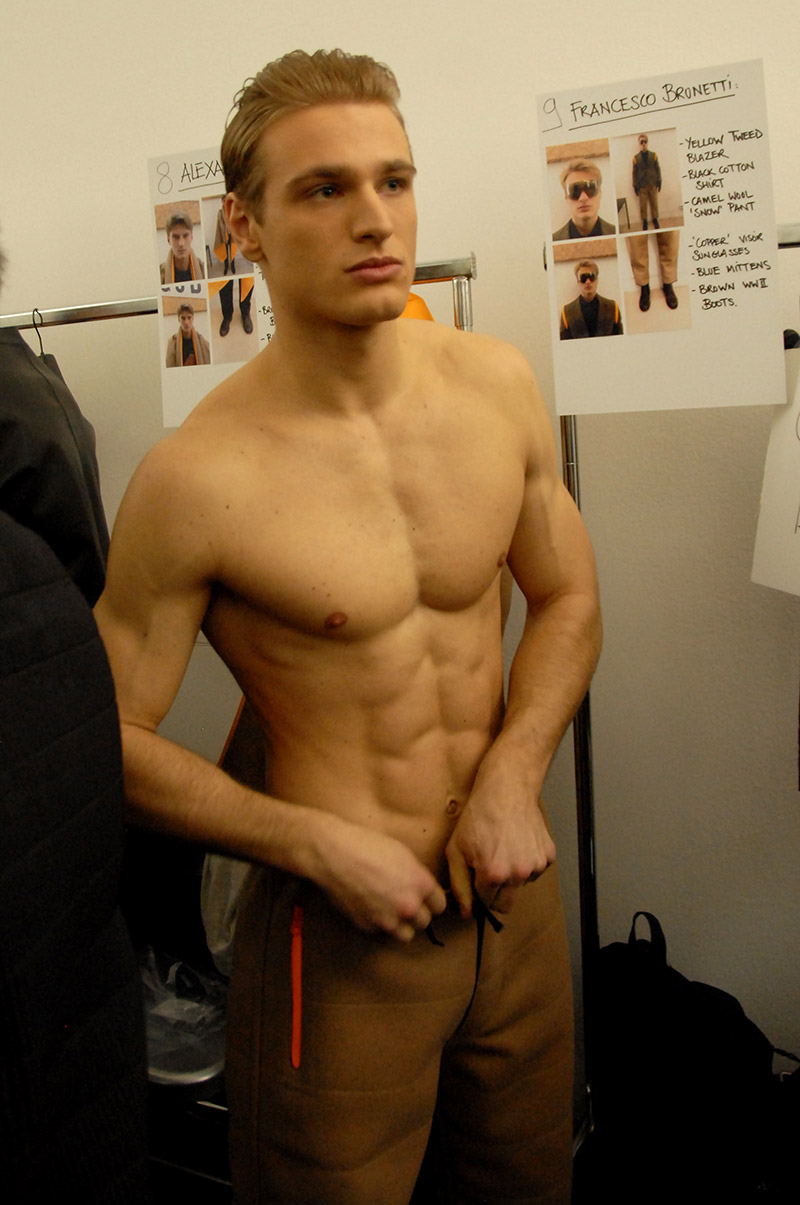 Impeccable, gritty, urban… Bikkembergs' man is this way… even in backstage! The fashion show is at 9:30… We are behind the scenes at 9:00… There is turmoil, the classic pre-catwalk confusion!
The models joke, practise and surrender in front of our lens!
Cloths are there… Ready to be worn! We note the sporty fur coat, combining great zip, thermo joints and technical membranes… The volumes are interesting… From very large to very tight ones, deliberately combined in one researched play of aesthetic contrasts… The colors are strong… Egg-
yellow, emerald-green, lavender… But now … we have to go! Everything's ready … The lights are
on… The show has already started!
Photos by 
Sam Cosmai
.