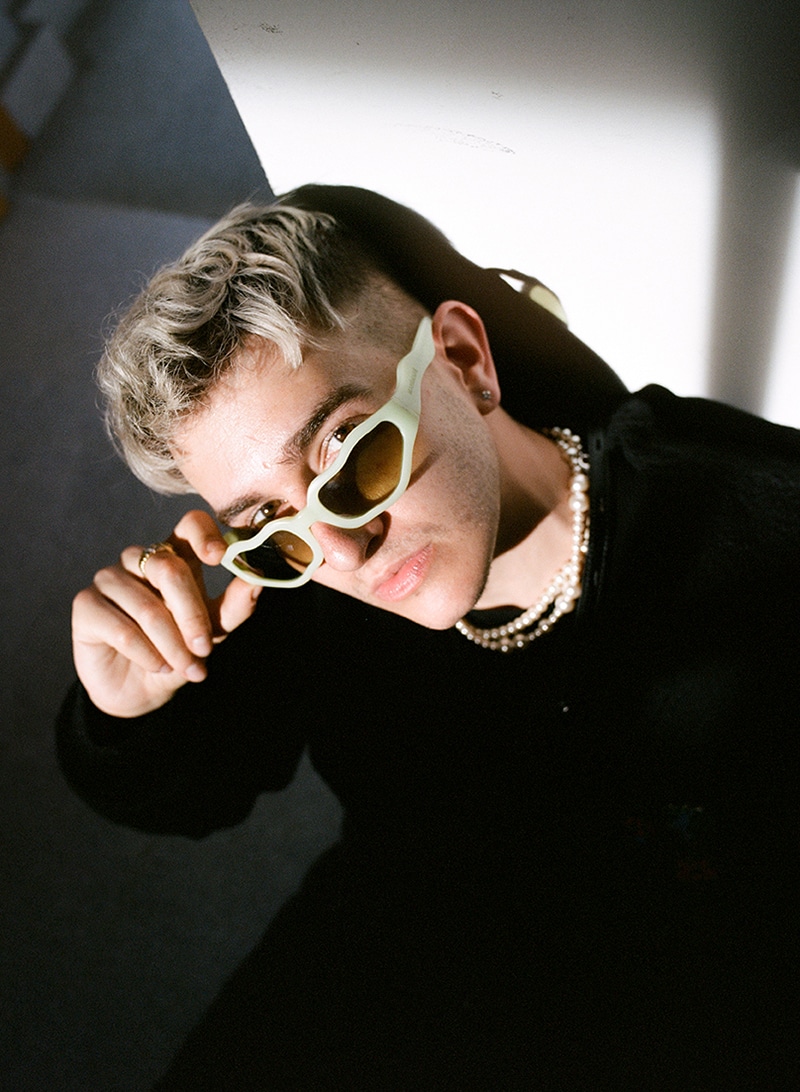 The charm of the summer season lies in its own contradictions. During the Summer months, most of the time we feel hot and exhausted, looking forward to the Autumn breezes. But when this time is over, we cannot help but beg the summer to come back as quickly as possible to restore its brief intensity. All these emotions, sometimes overwhelming, are reflected in the last work of Spanish singer Reclycled J. Through the powerful musical and visual project, "Sad Summer", the singer not only tell us about such intense emotions like ephemeral love or desire, but he also shows us more of himself thanks to the documentary series directed by Yugakita and Jorge No.
Why release an EP at the end of the summer? What is about this time of year for you and for this new job?
I had the need to give my fans a little piece of me, a version of me more related to pop music. Also, I've never dropped music during summer, and this year I wanted that to be different and give it closure to that season.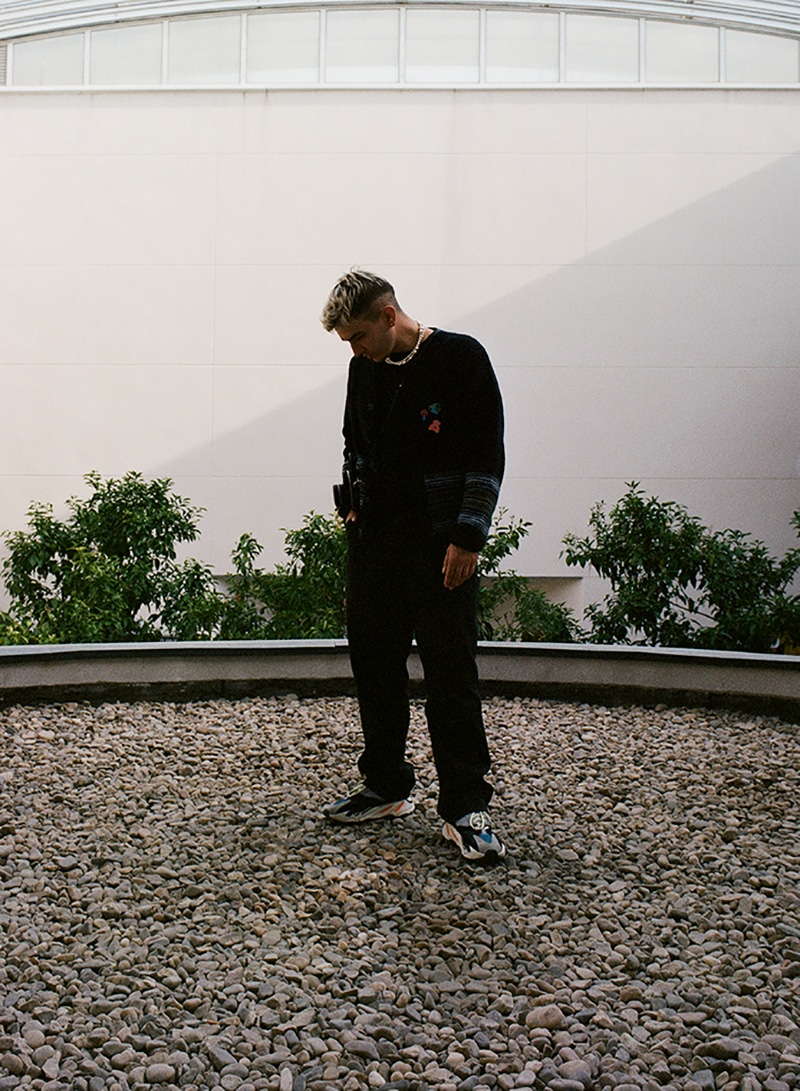 You define this new album, named "Sad Summer", as something fresh and innovative, what would you say it has that we haven't seen before in previous works like "Hijos de la ruina" or "City Pop"?
I believe that each work has to be seen from the perspective of the moment it came out. City Pop was an album full of mixes in which we innovated while paying a lot of attention to the details, but that was three years ago. Anyway, on each album, I try to reinvent myself and find new paths.
Why have you decided that this project revolves around the concept of summer love? Has Recycled J had a similar story that you keep with special affection?
The theme of my songs usually always has a bit of romanticism. Sometimes they tell my experiences and in others I limit myself to tell some stories from my point of view. We all have summer love stories, but this particular time I have tried to search within myself and bring out certain emotions, rather than to tell a particular story.
You have decided to reflect your personality throughout this production, "Sad Summer", but tell me more specifically, how does Recycled J define himself as a person beyond his musical side?
I consider myself a hard-working, perfectionist dude who, at the same time, coexists with chaos and destruction (laughs). In my projects, I try to reflect those two sides of the same coin.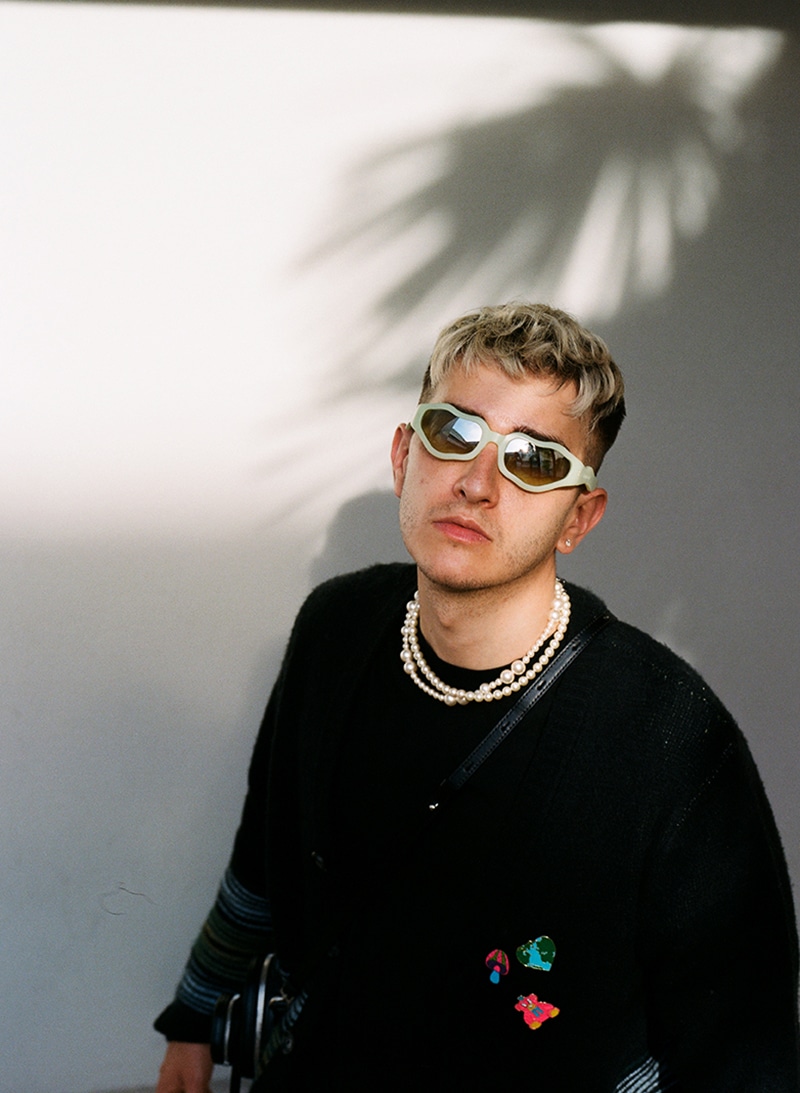 "Sad Summer" mixes musical genres as different as trap like on "40 Nights", RNB on "Tastes like bubblegum" and electronics on "Banksy", why have you decided to blend so many different types of music in a single EP?
It is something that I have already done in other works, such as City Pop. I think that being versatile is something that characterizes me and I prefer to be an eclectic artist to pigeonhole myself in a sound or genre. This time I wanted to get the best out of each producer I worked with and that they shine is what they are going to do best, be it electronic, rap or whatever.
Why a song titled "Banksy"? What is Recycled J's relationship to the mysterious British artist?
I think he is such a great artist with a very interesting project that I have admired for years. In the lyrics of this song, I refer to the expression "kissing while hiding", an expression that connects with this British artist, whose face was unknown and kept his identity hidden.
The "Sad Summer" videos are starred by professional dancers, Safu and Iván Villa, who are the protagonist of the summer romance that is narrated in this new album. Why tell these stories through them and not yourself?
It was Ana Sotillo who gave me the idea of doing something with them. The way of telling this kind of story was really going to be for another project, but I told them about the idea of putting flesh and blood into this summer affair and it was all shot. I come from rap and it is a world in which music videos have been based mostly on playbacks. This is something I've always been against and now that I have the ability to have other people interpret my stories, it fills me with pride. In addition, the world of dance is a field that I find very interesting and for a couple of years, I have been trying to implement it in my musical project.
"Sad Summer" is not only a musical project, it is also composed of a documentary divided into chapters, directed by Yugakita and Jorge No. Where did the idea come from? How long did it take you to record it?
The idea came up through the three concerts I did in Madrid during July. I trusted in point of view of Yugakita and Jorge to film these concerts and after seeing the result I wanted to take it further. After a while, the project was flowing and I started to add their point of view to all the material that I have been collecting during the summer. That's how the magic emerged.
This summer you have been able to enjoy what it feels like when all your concerts sold out, how are you experiencing all this success?
It is amazing. I had a bittersweet taste in my mouth after 2020 stopped us from the plans we had in mind. Last year I already did a mini-tour according to the "new normal preventions", but it was still a very cold situation for both the artists and the public. I think that this year that feedback has changed, in addition to that I have adapted the show with an acoustic format adding other musicians.
Follow @recycledj
Credits:
Photography by Ivan Blanco
Styled by Ana Sotillo
Text by Juan Marti