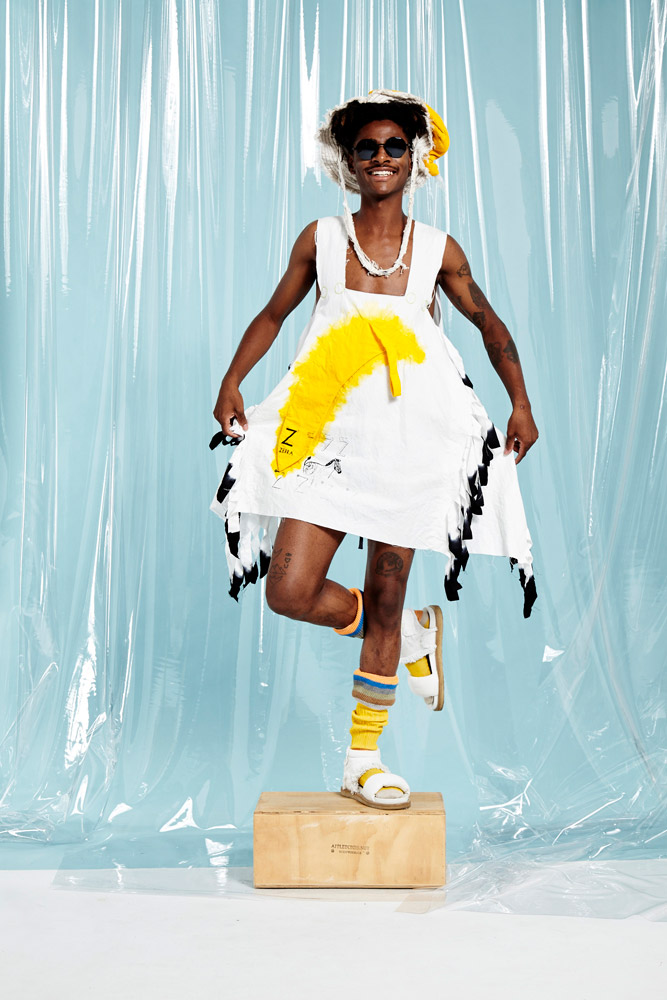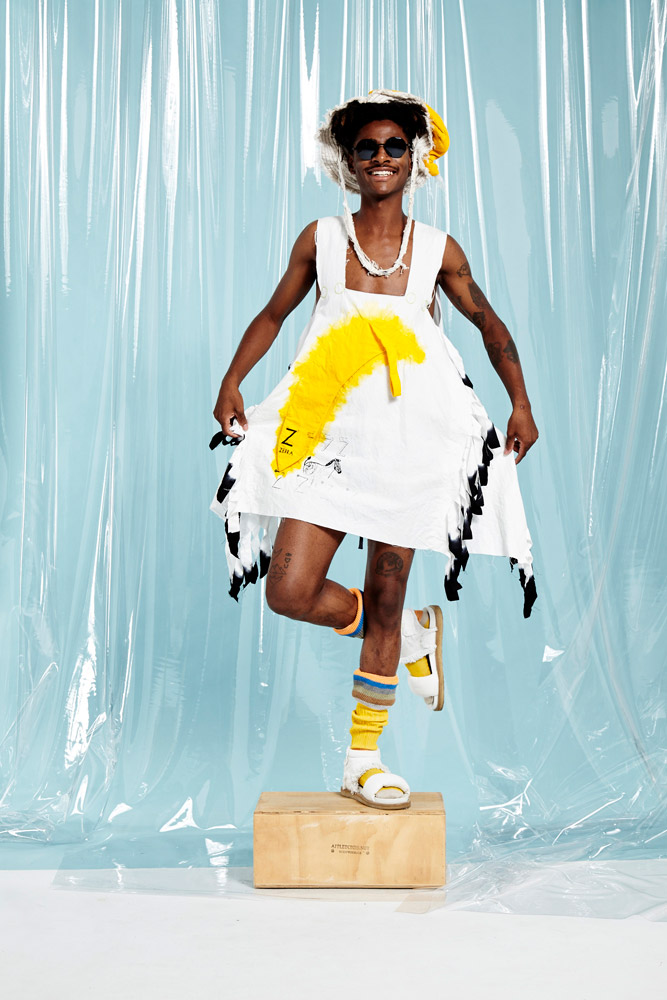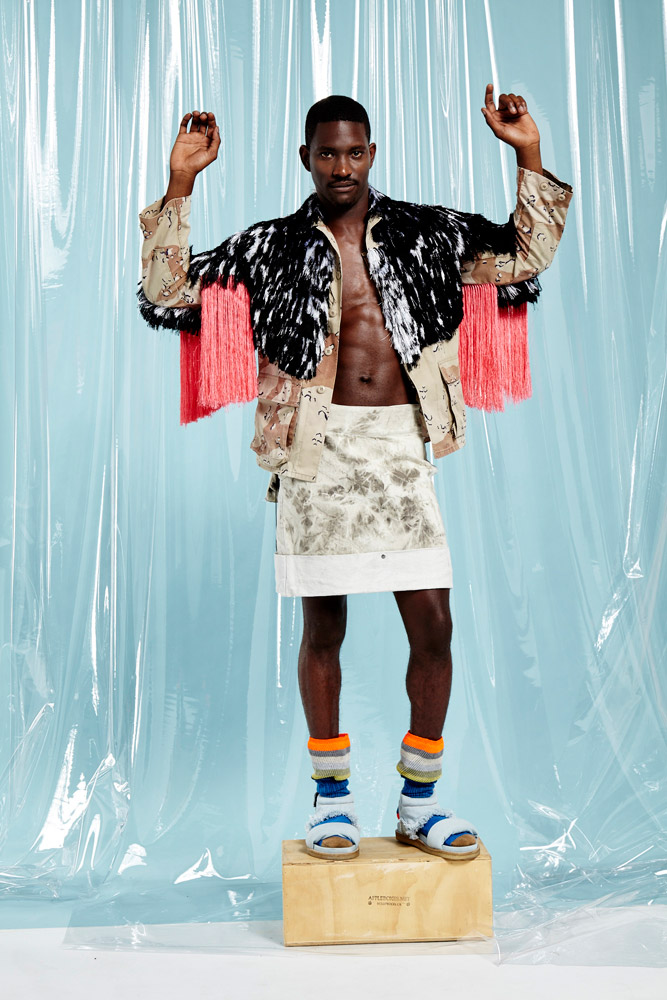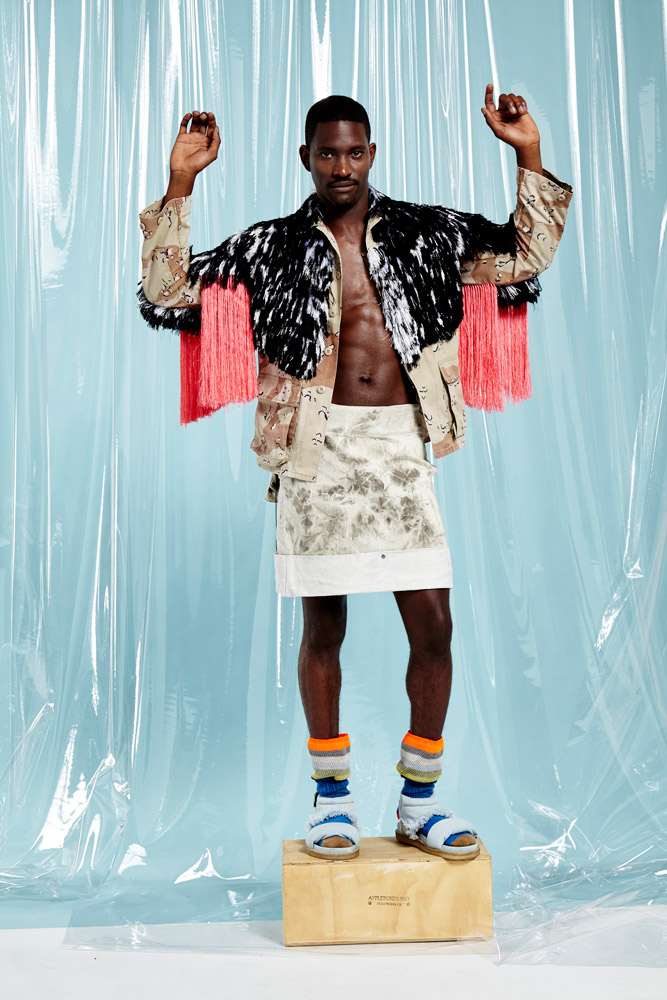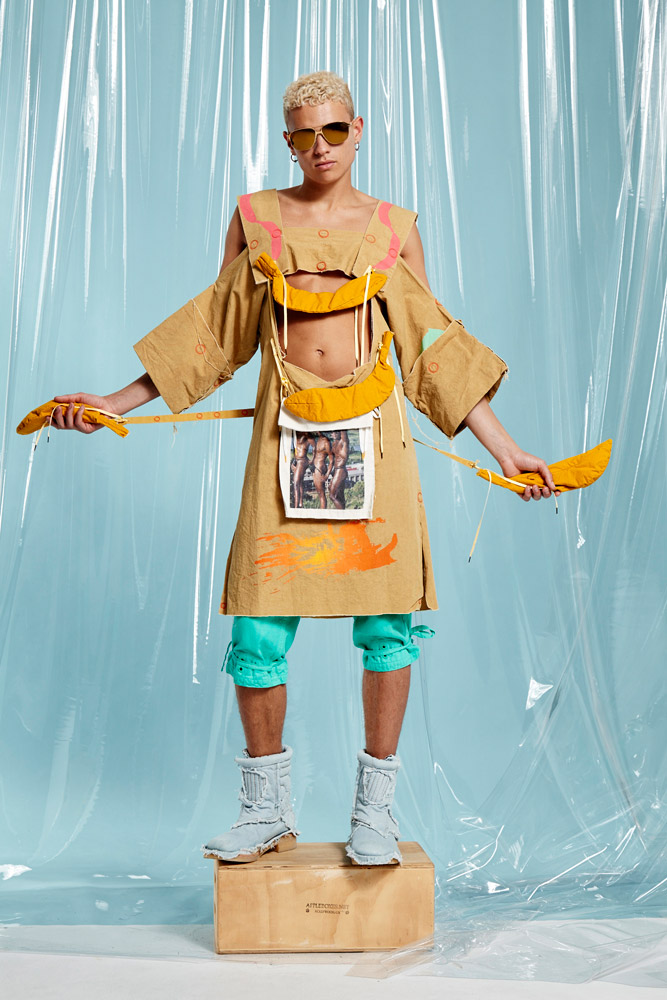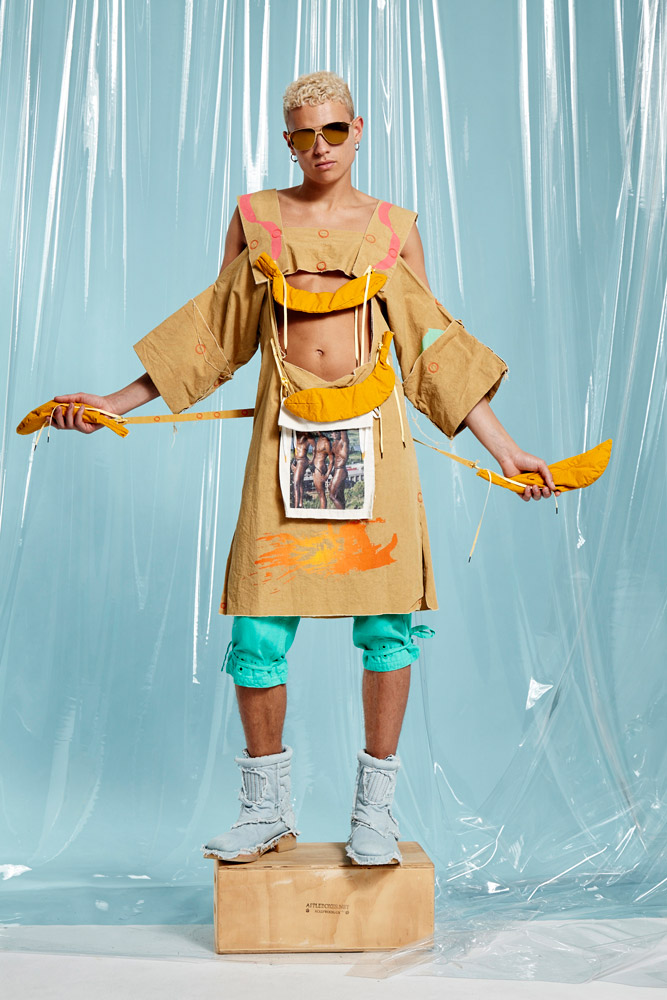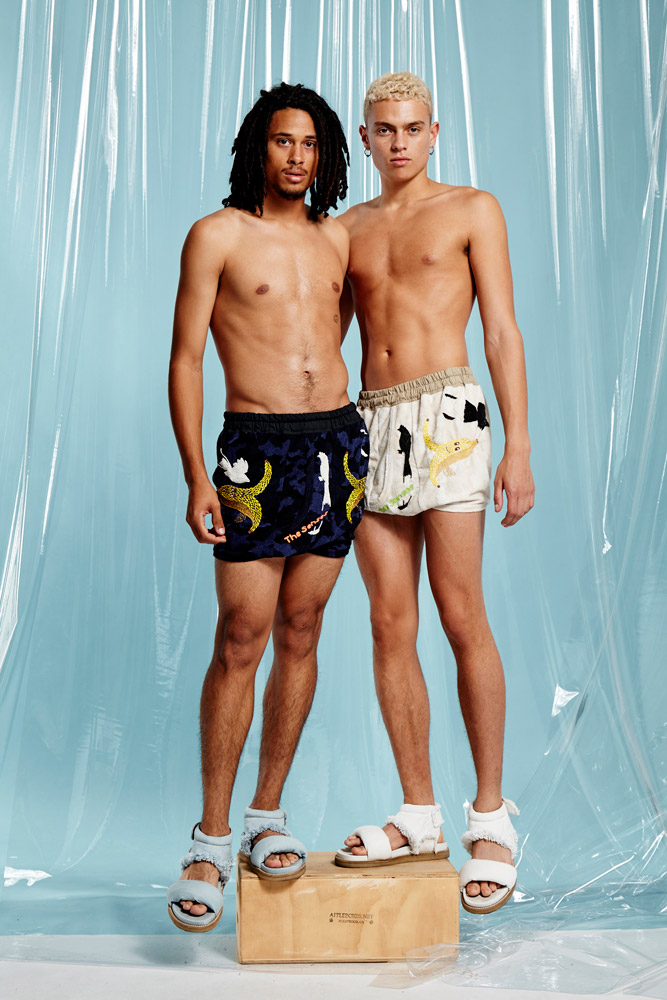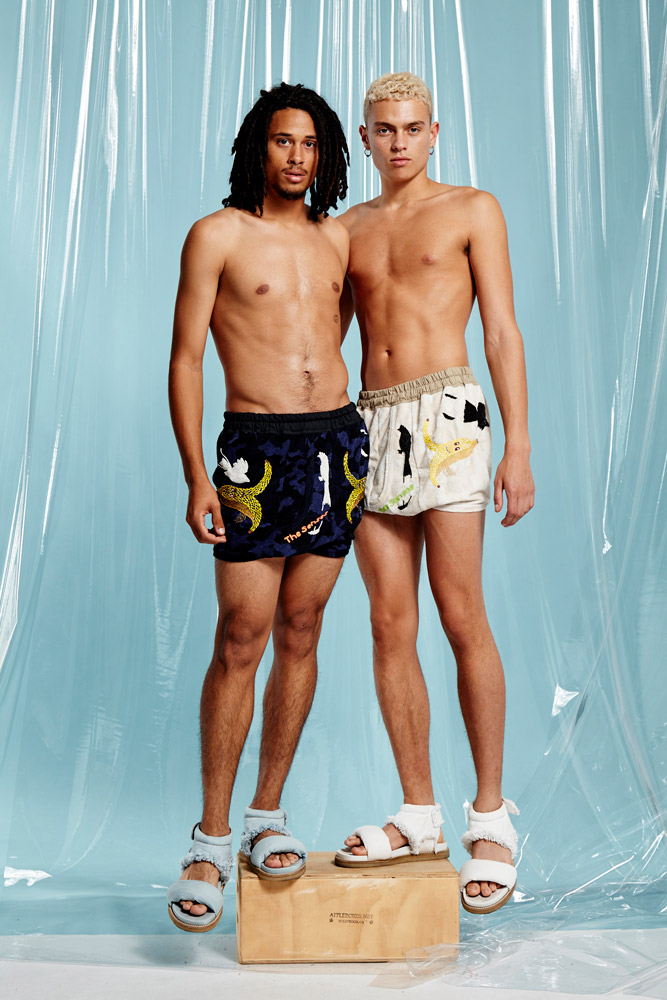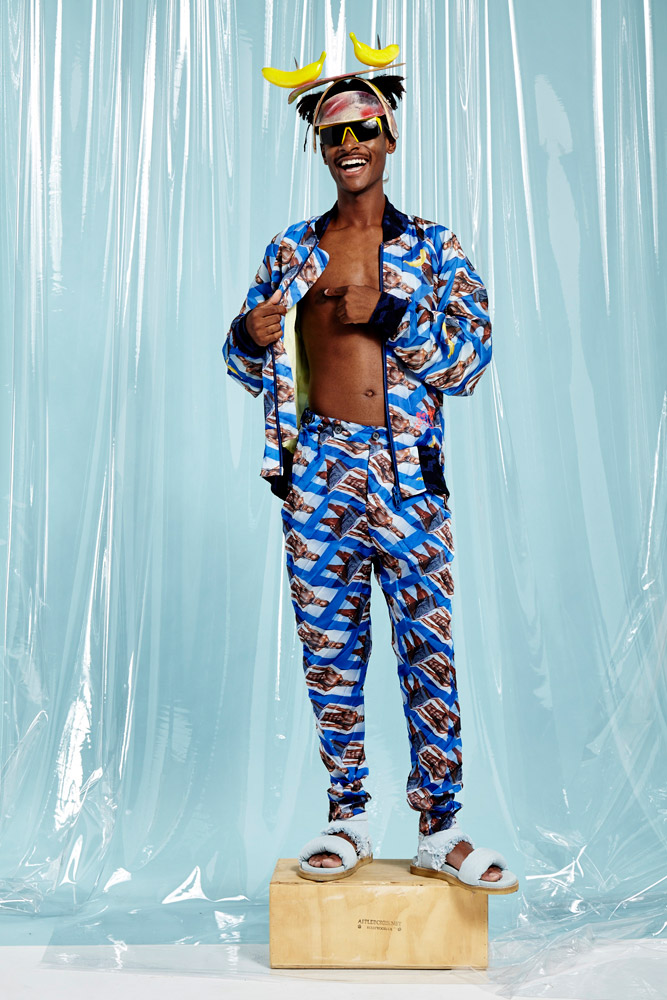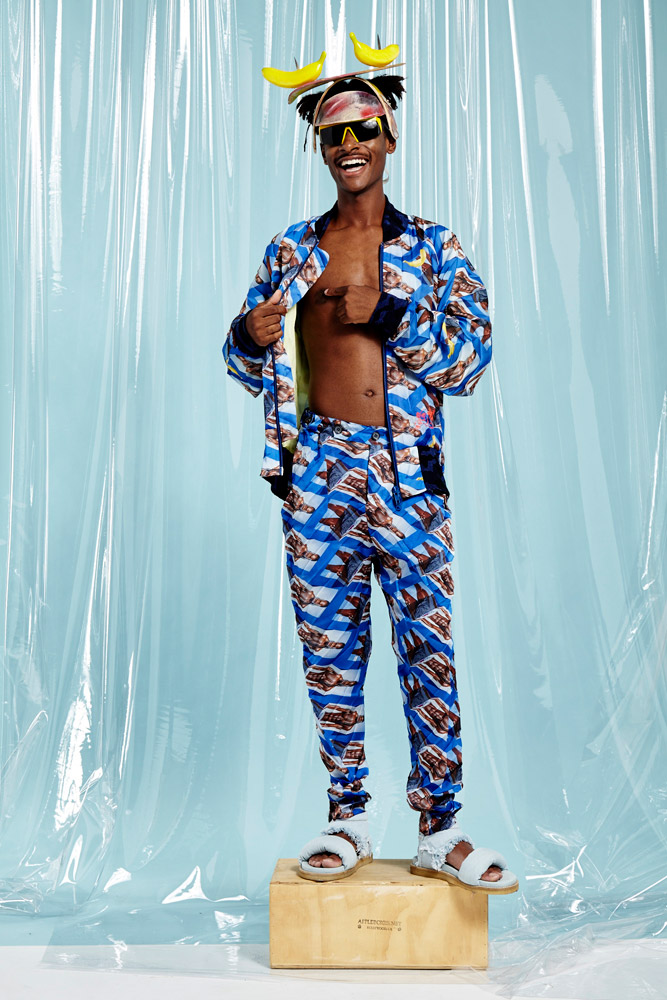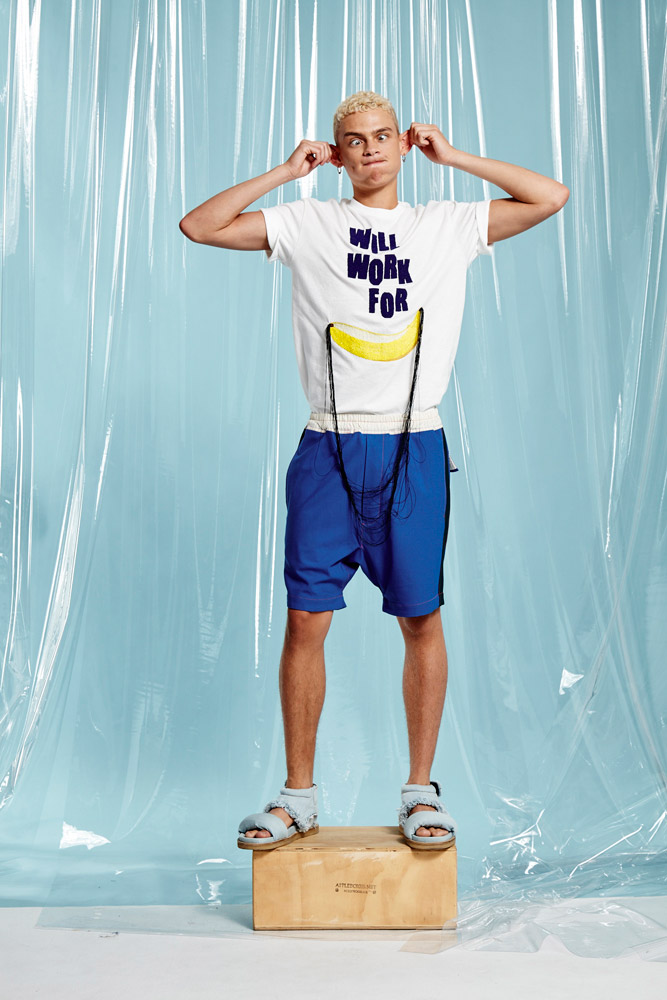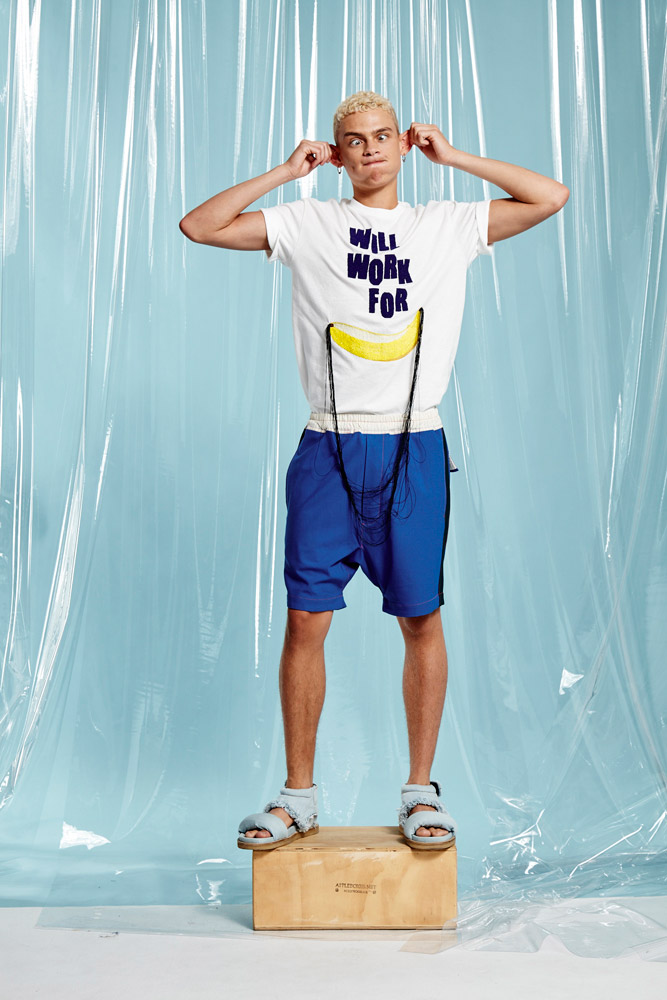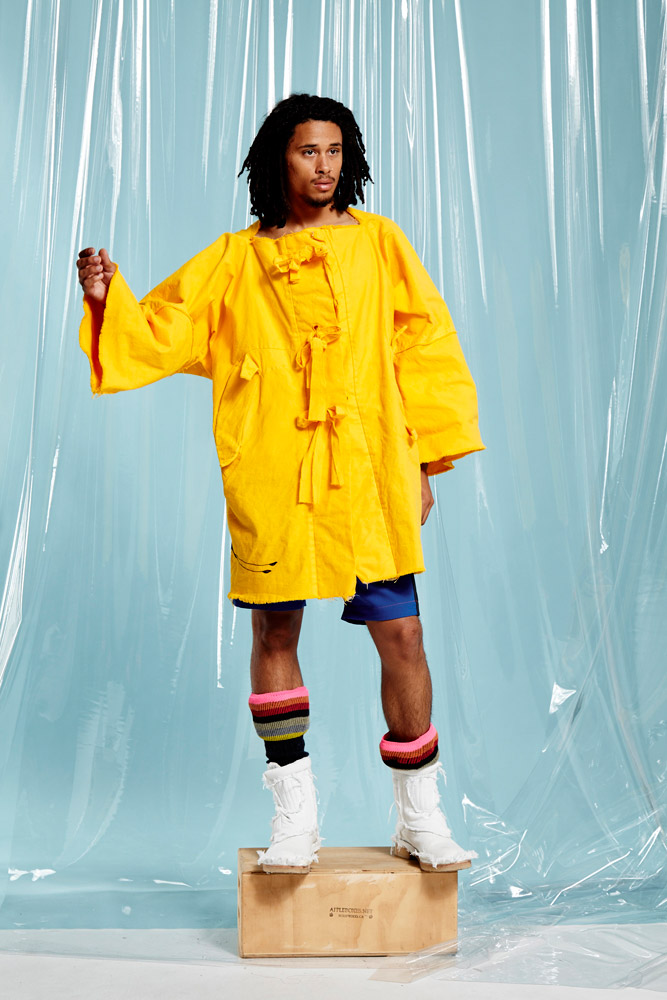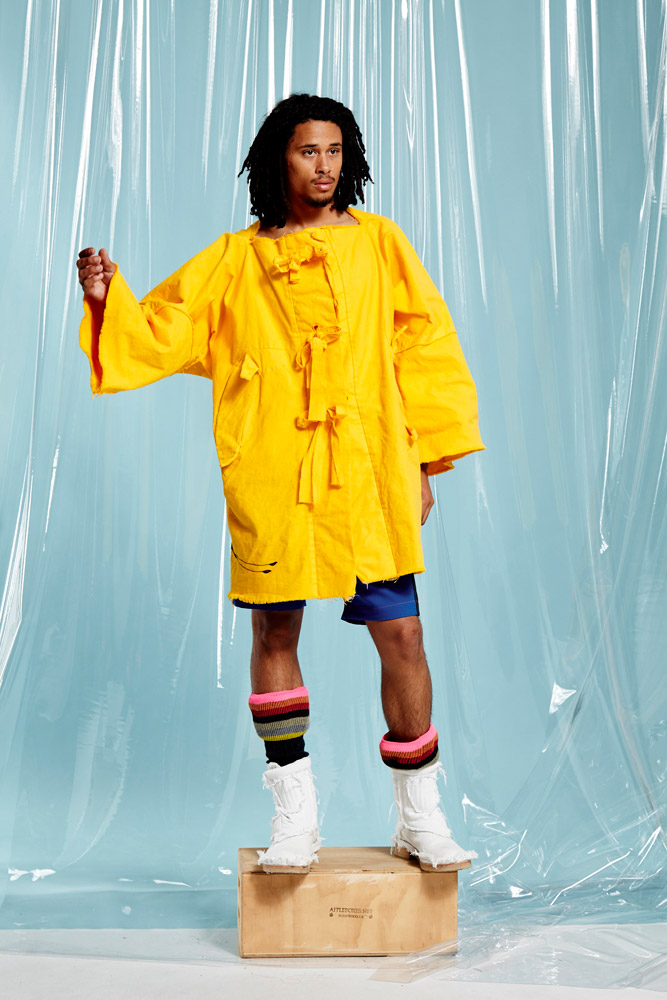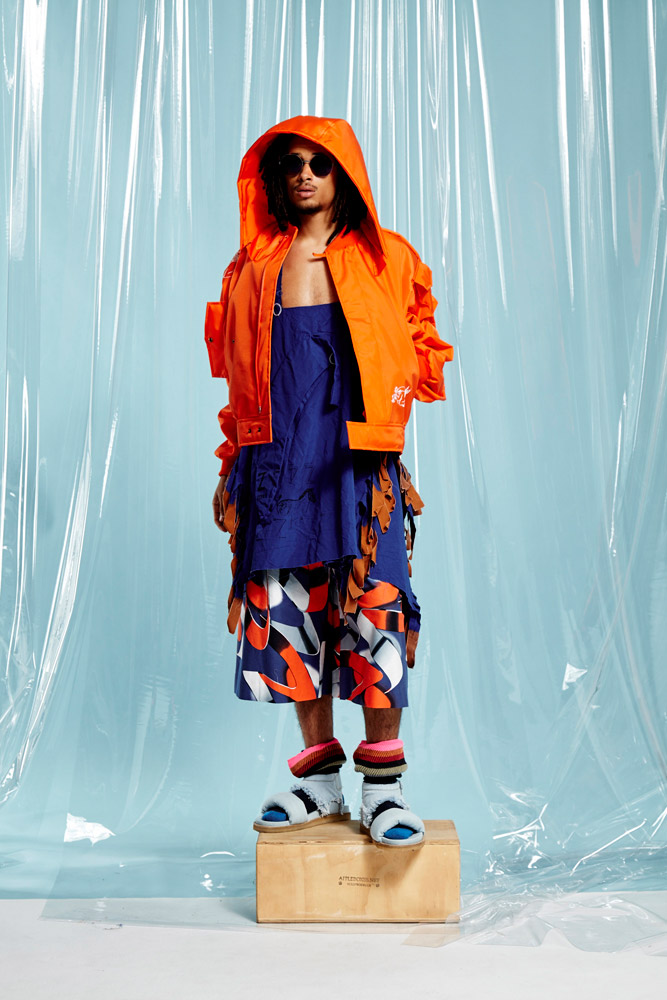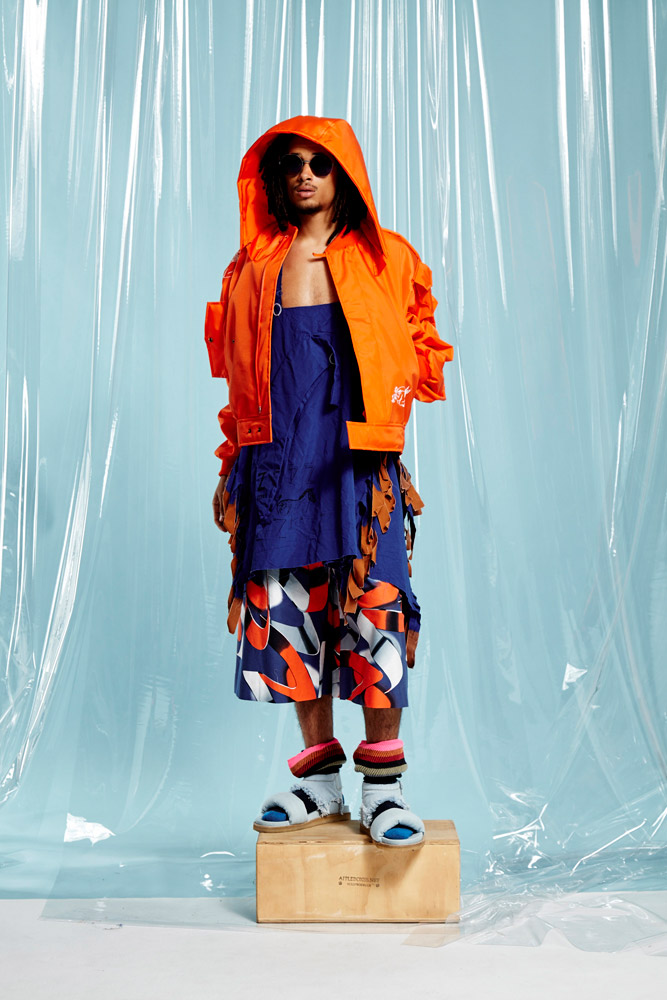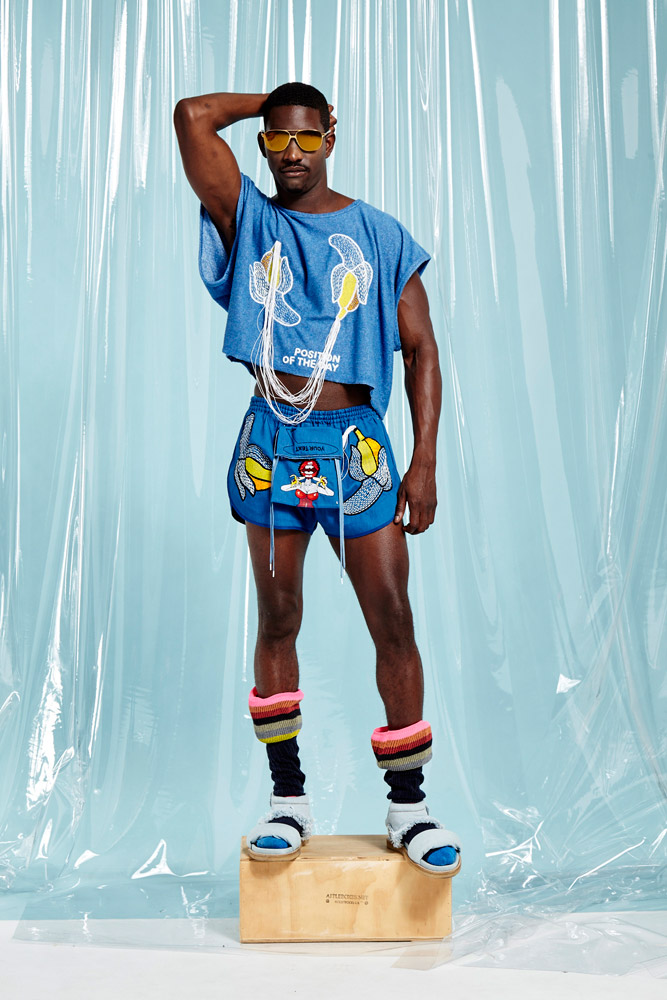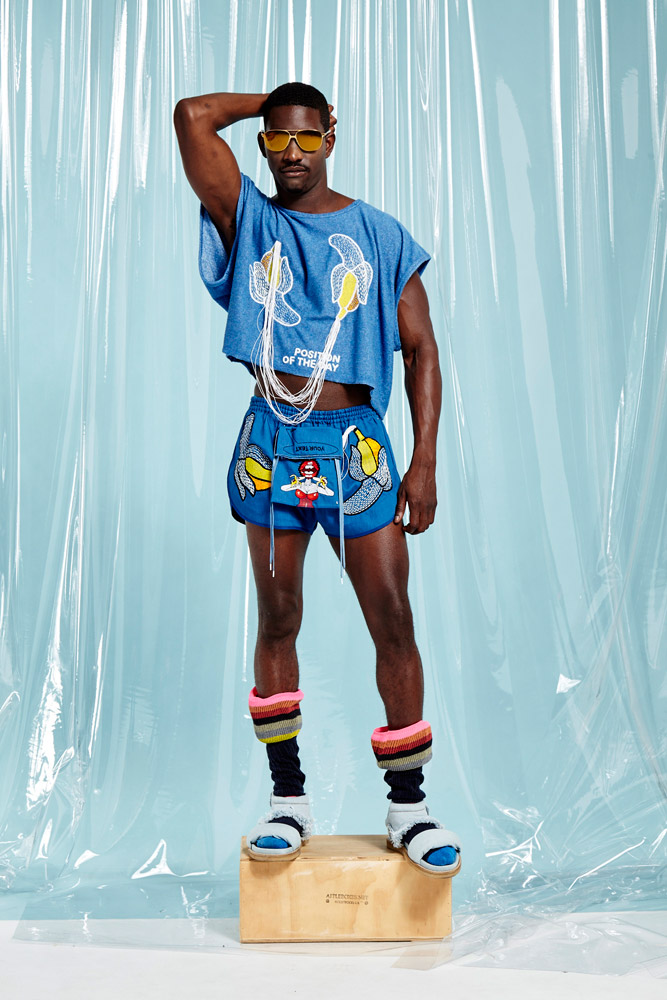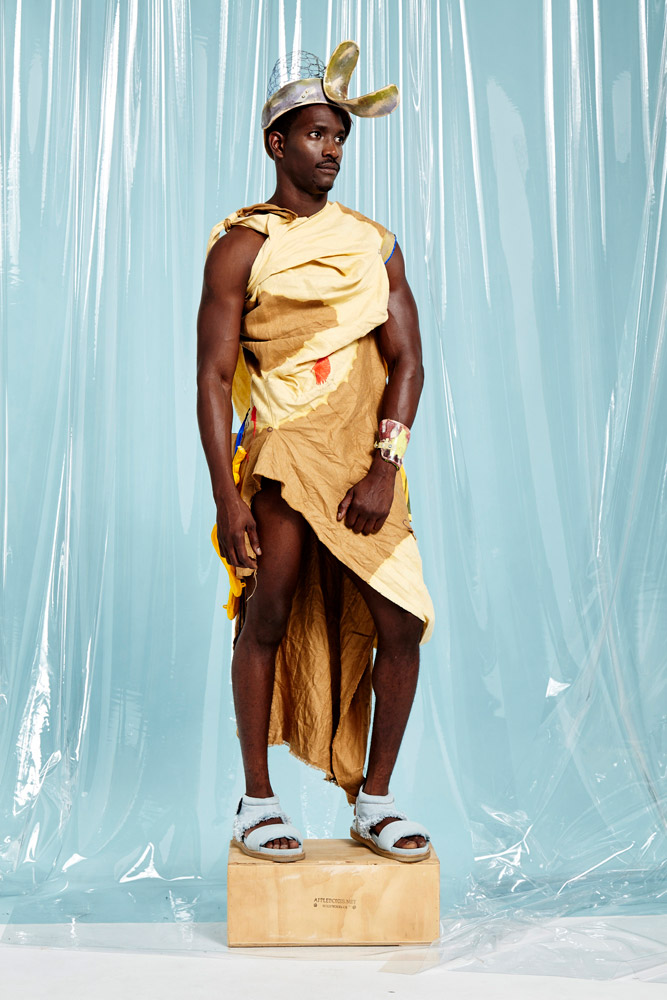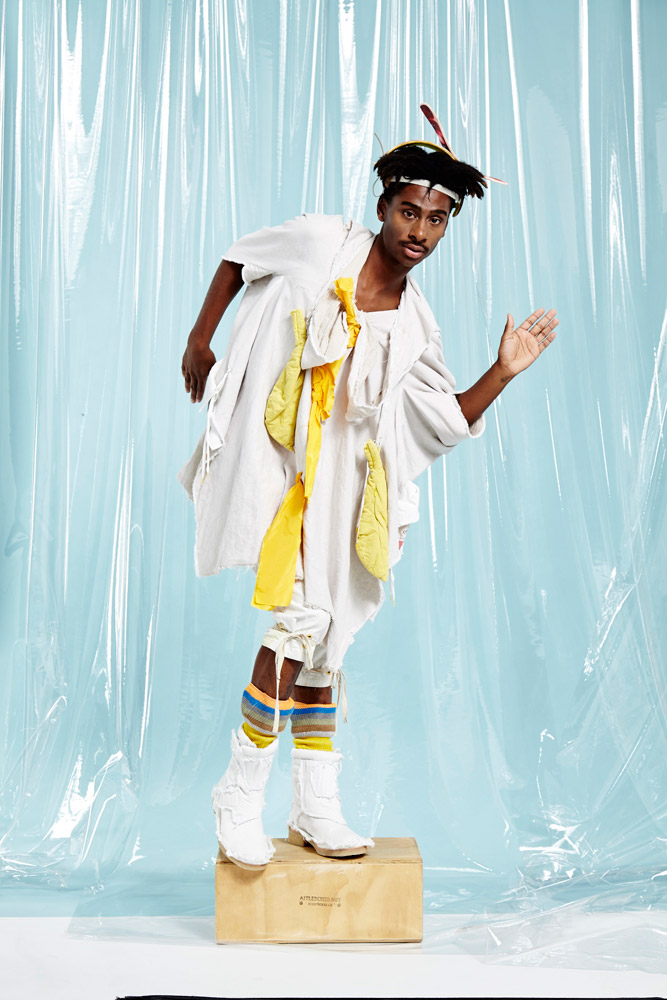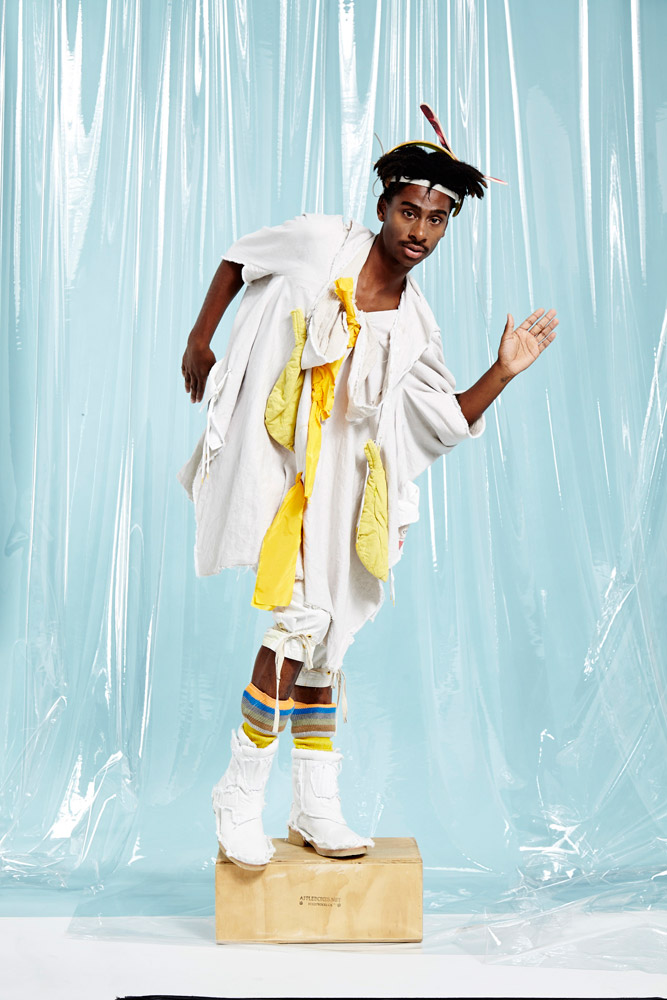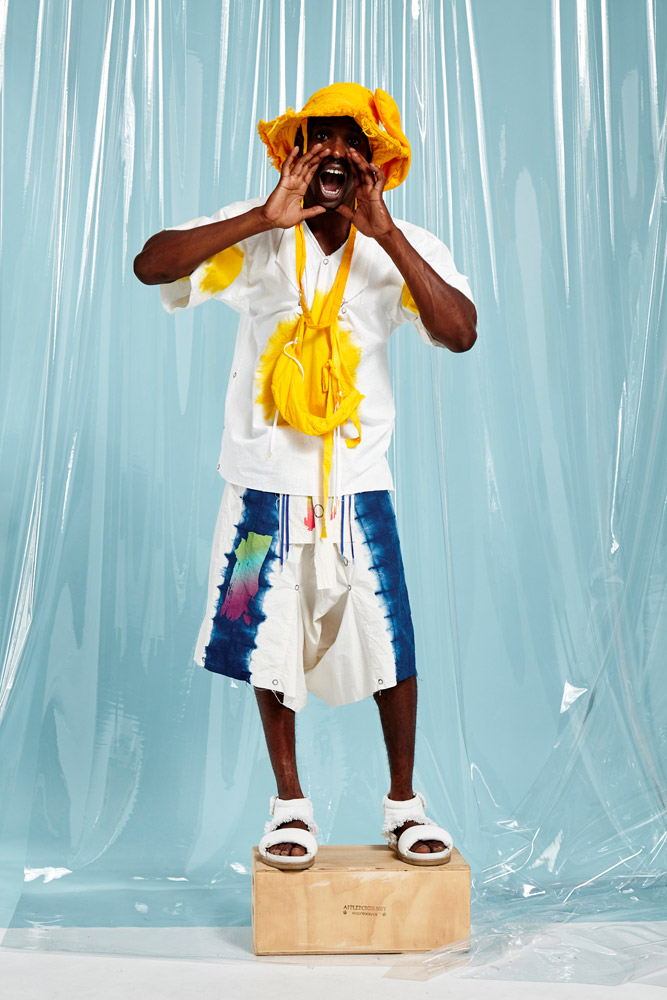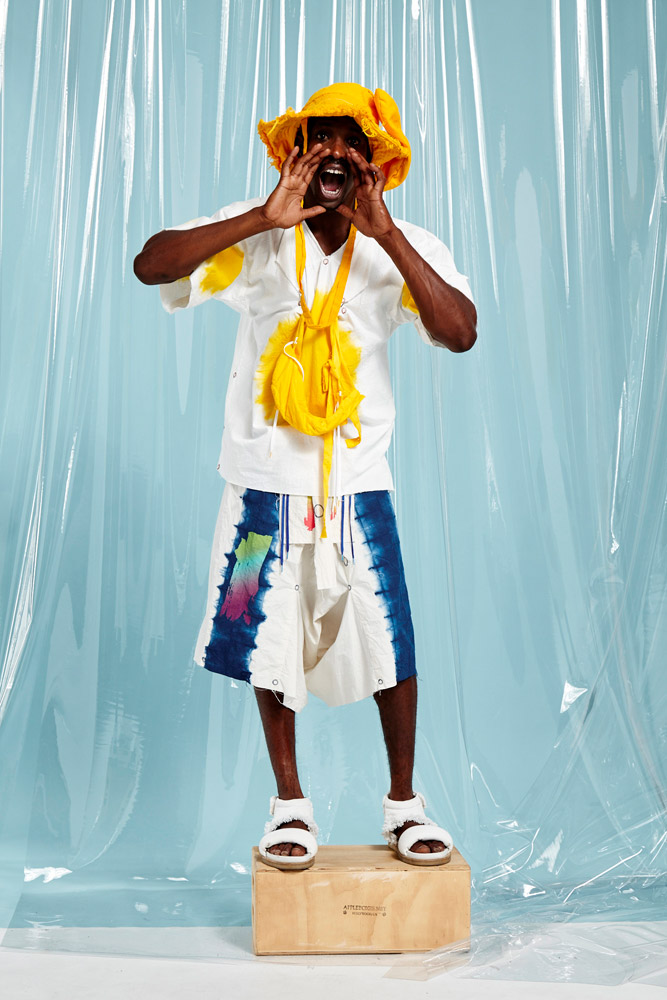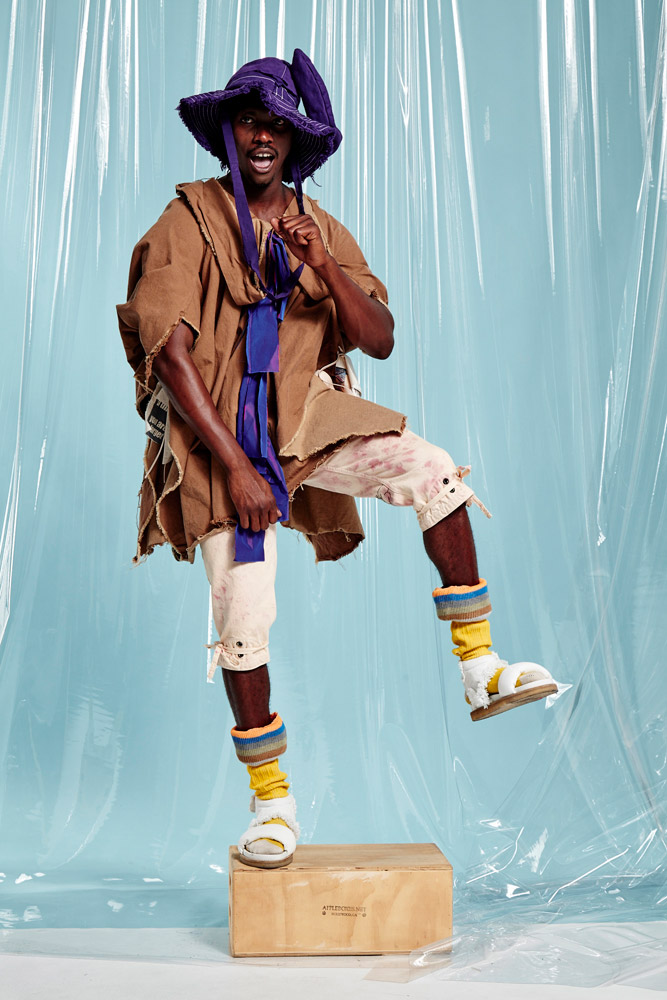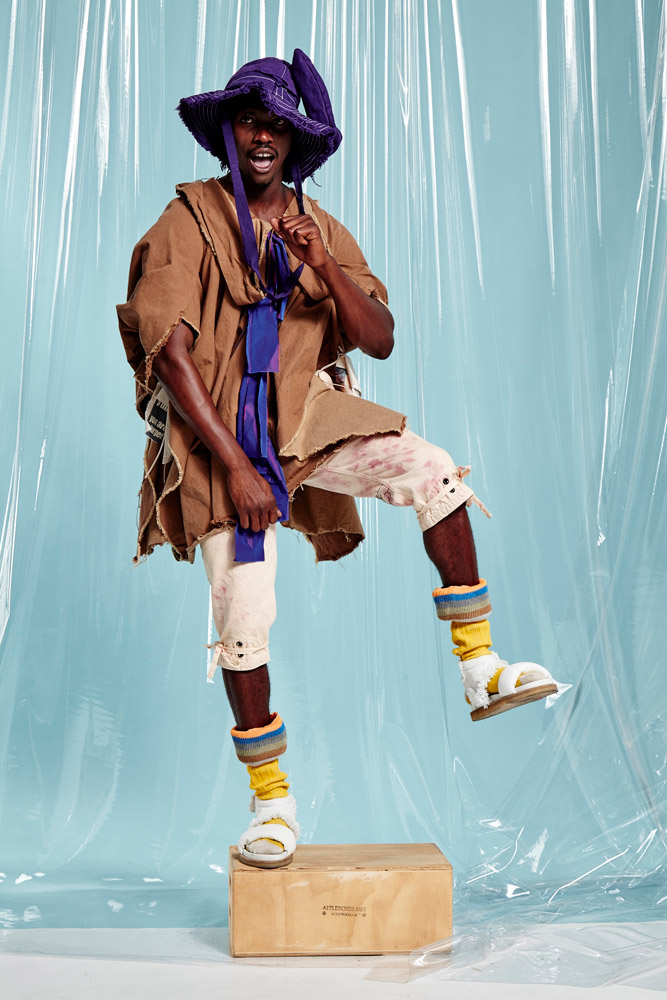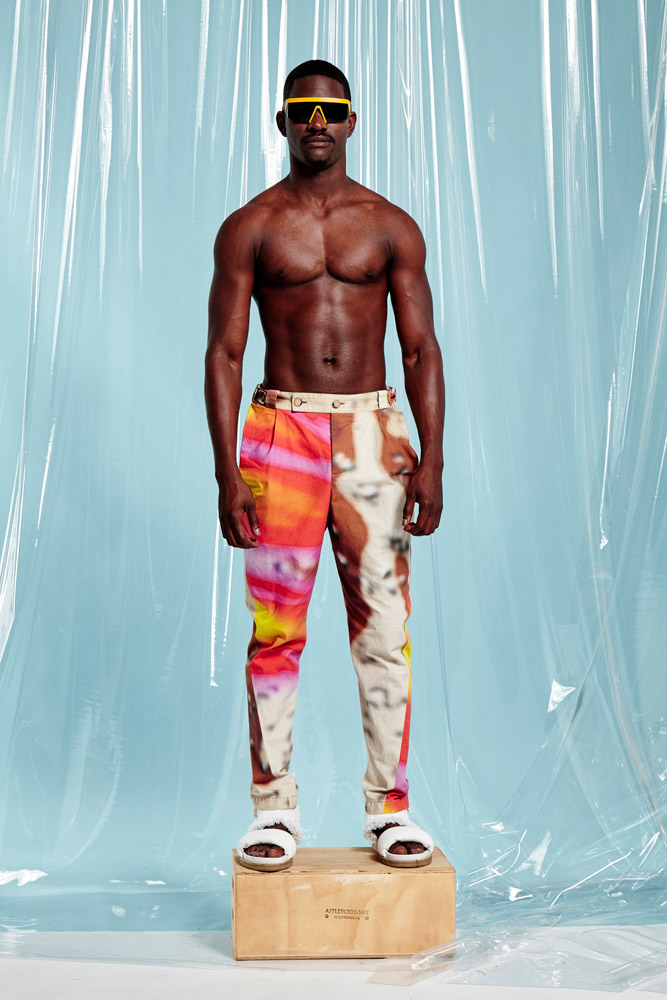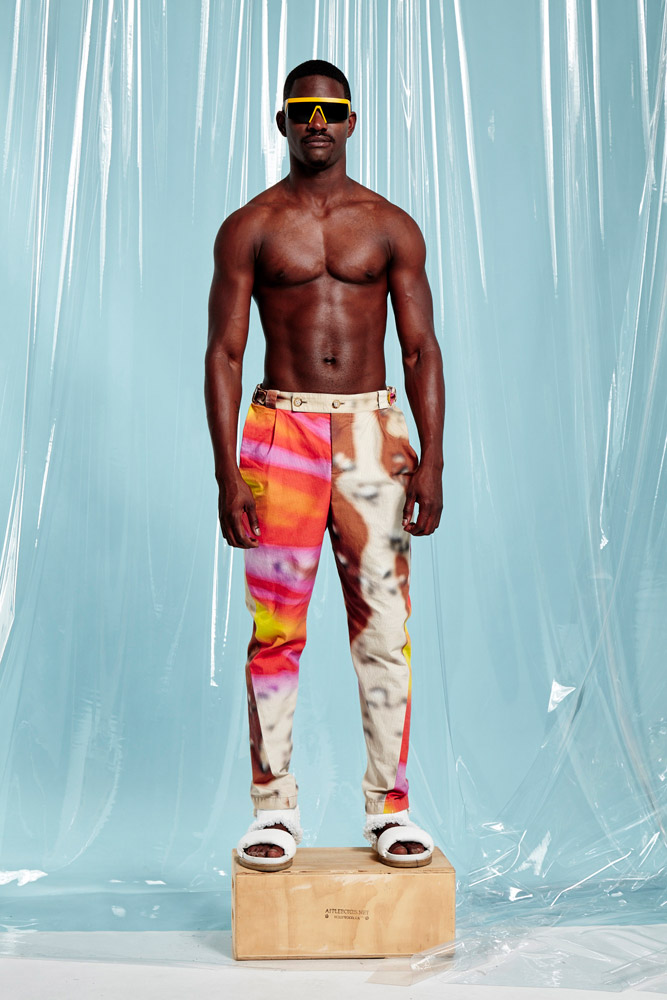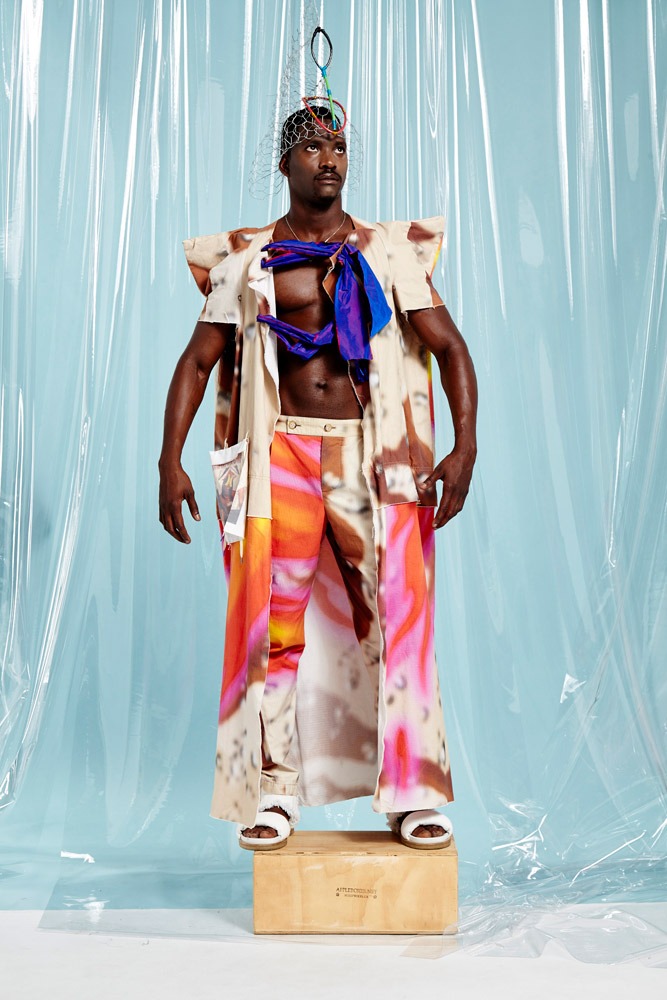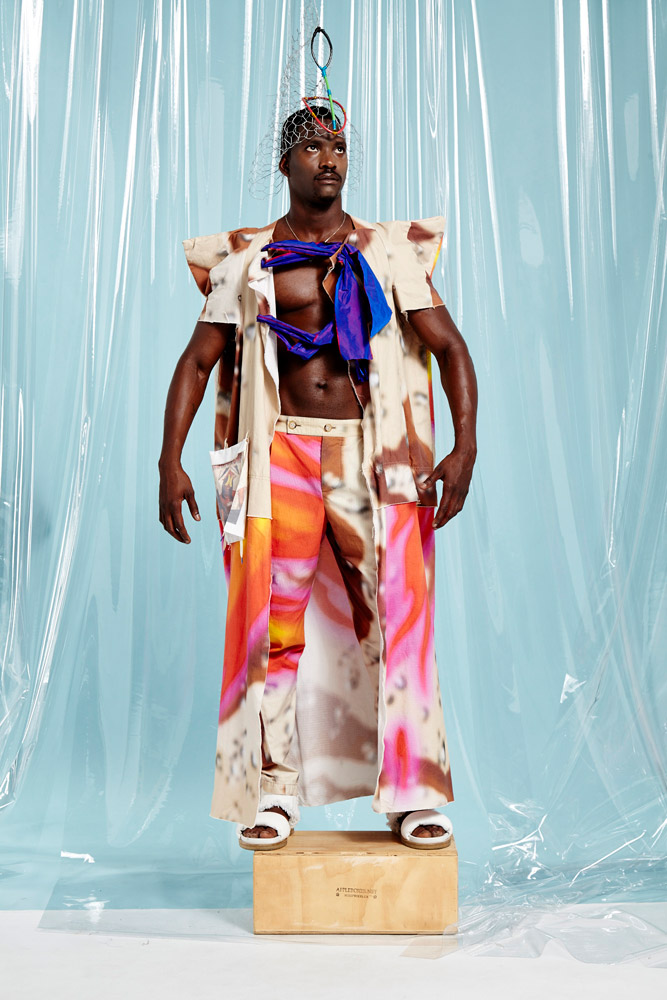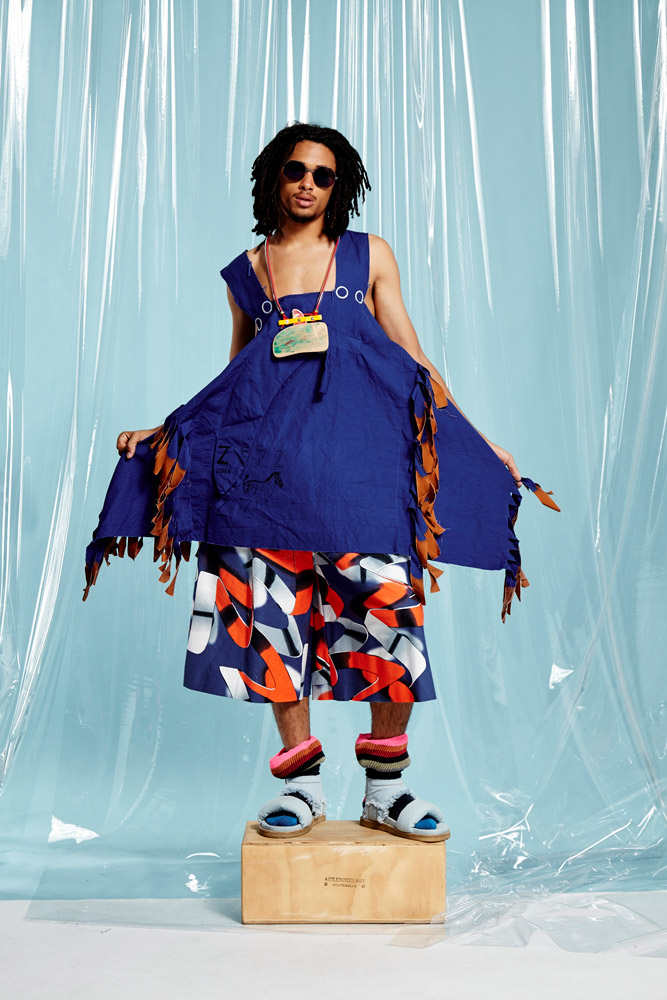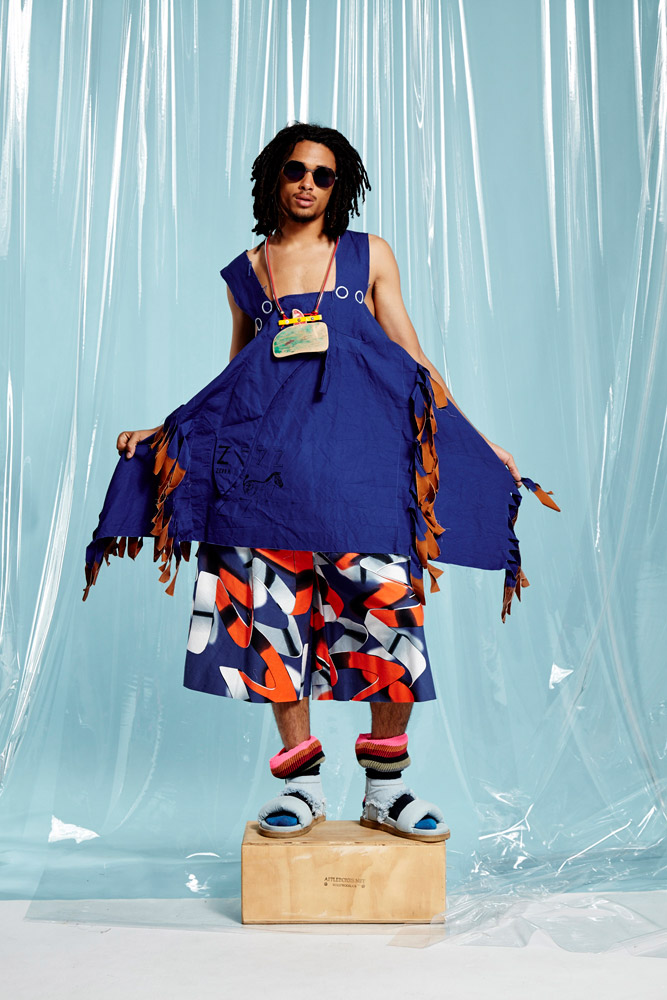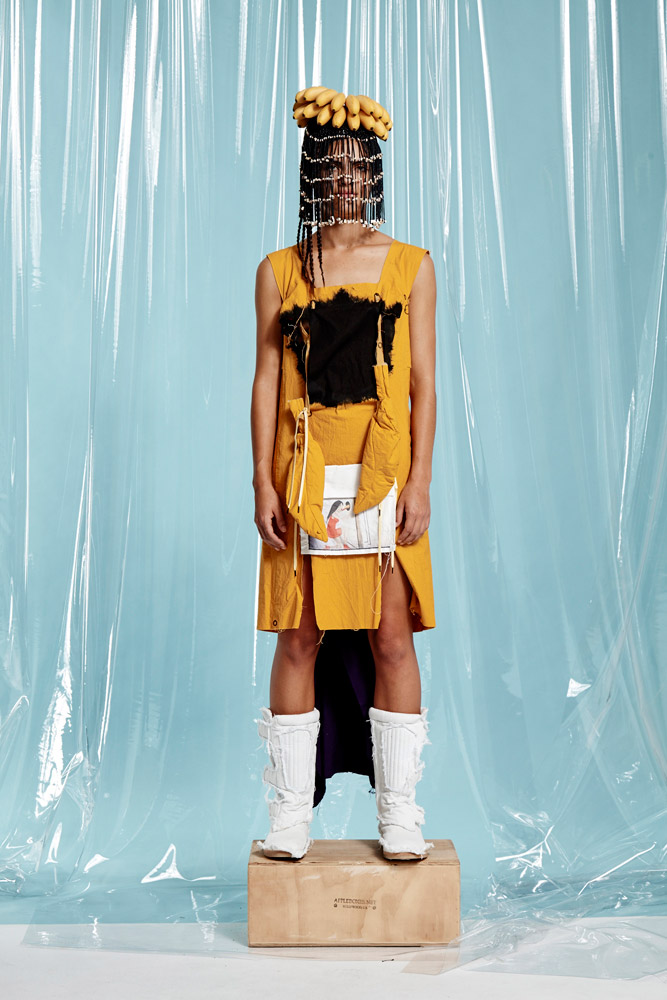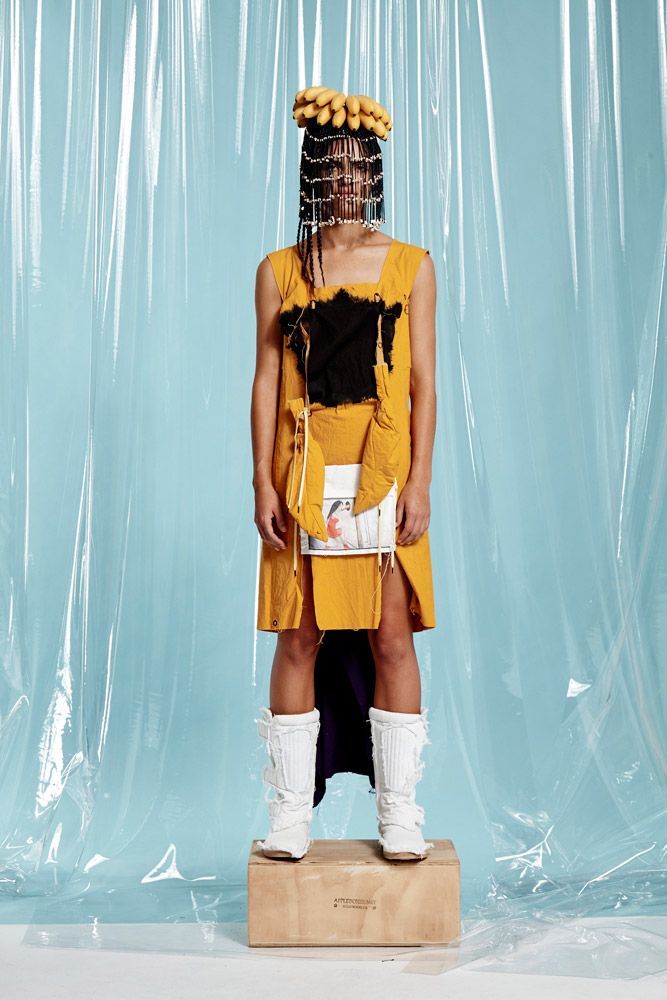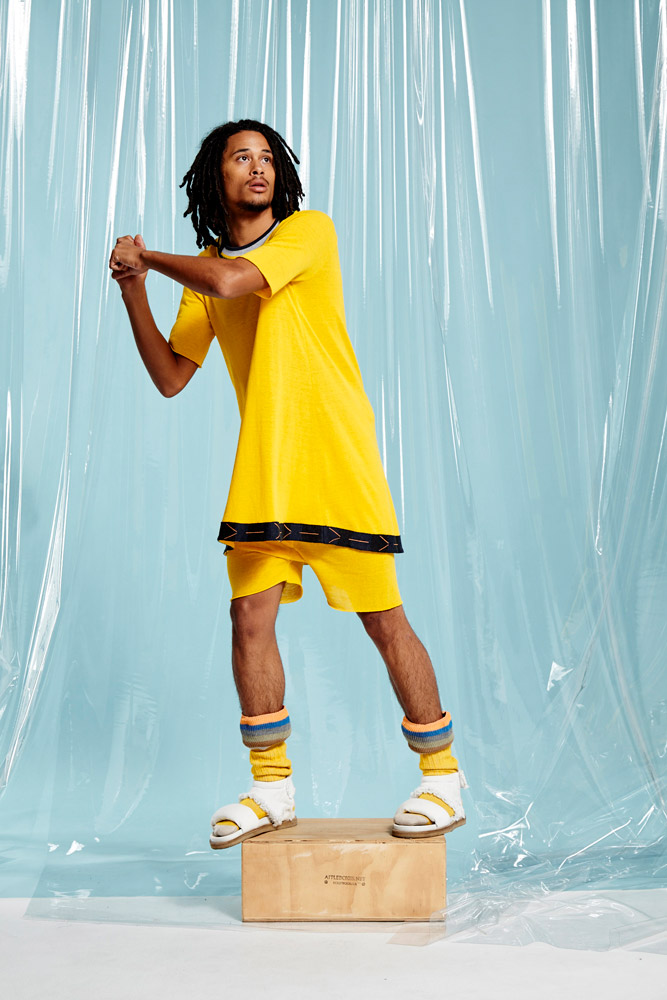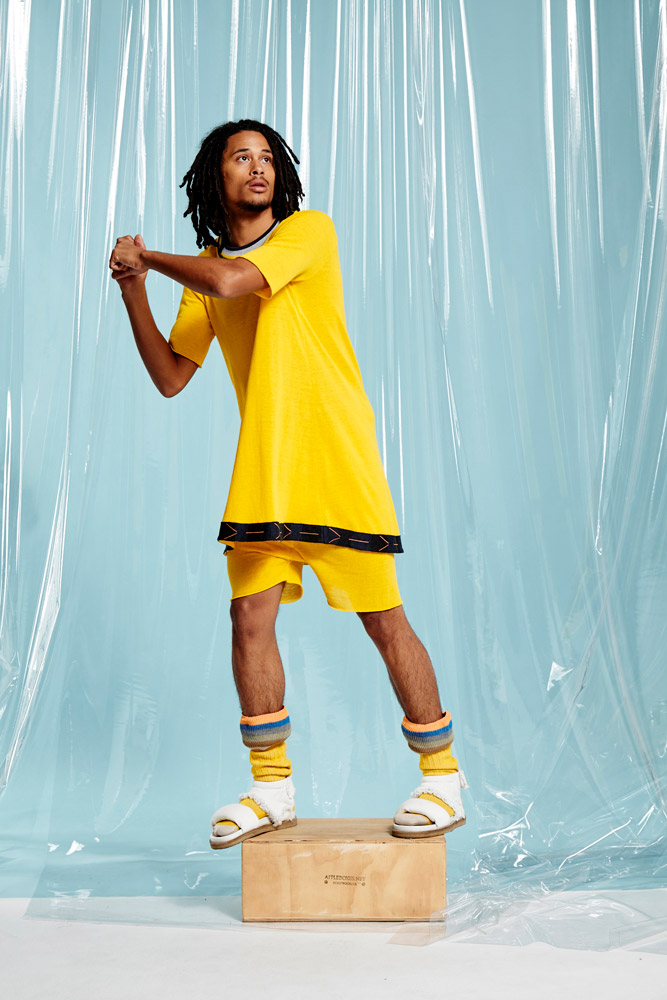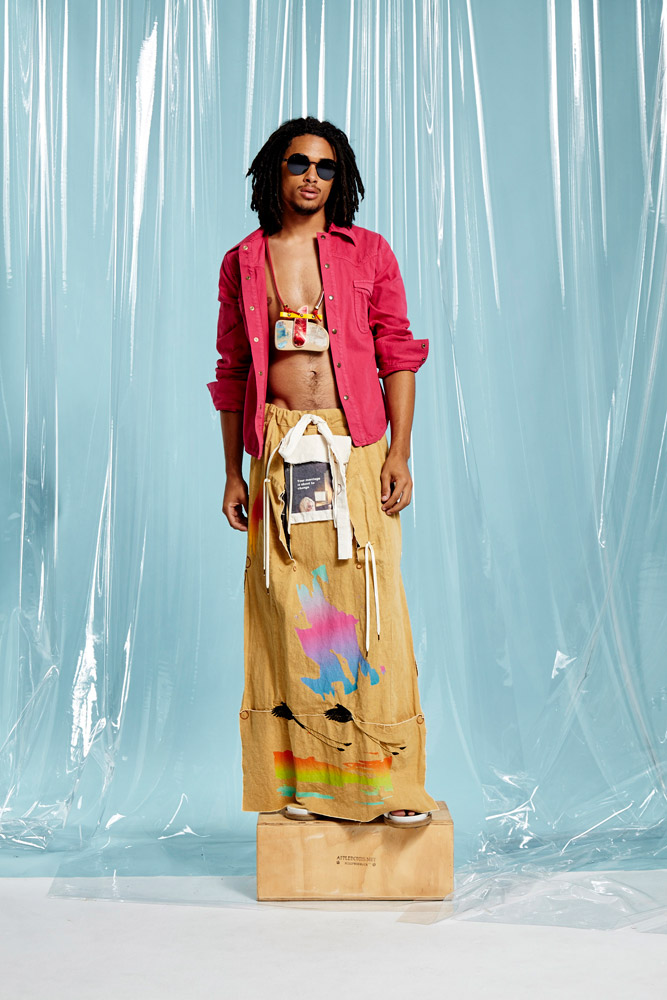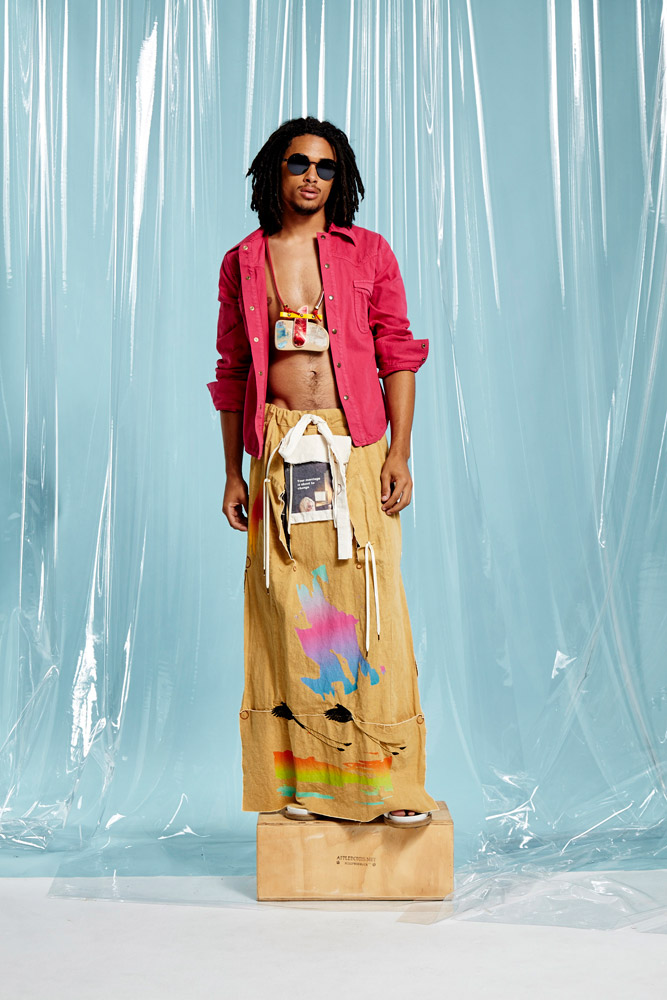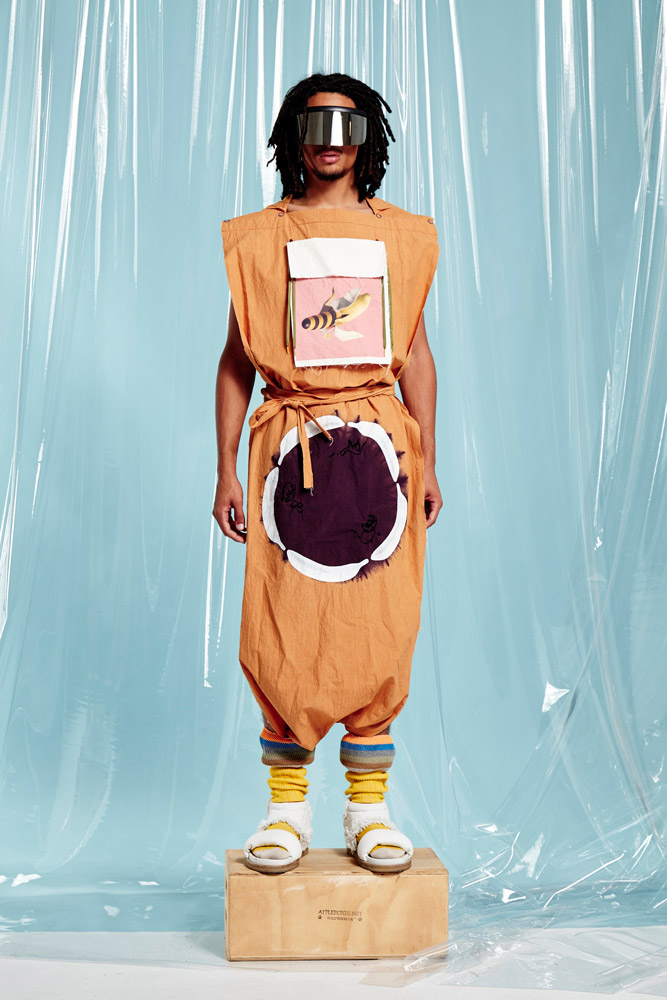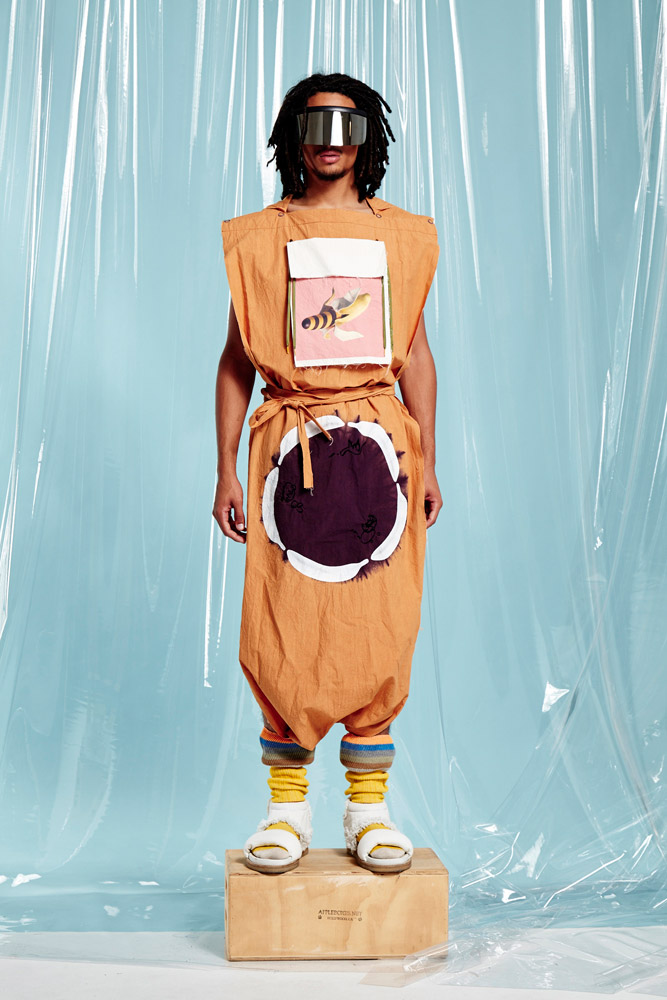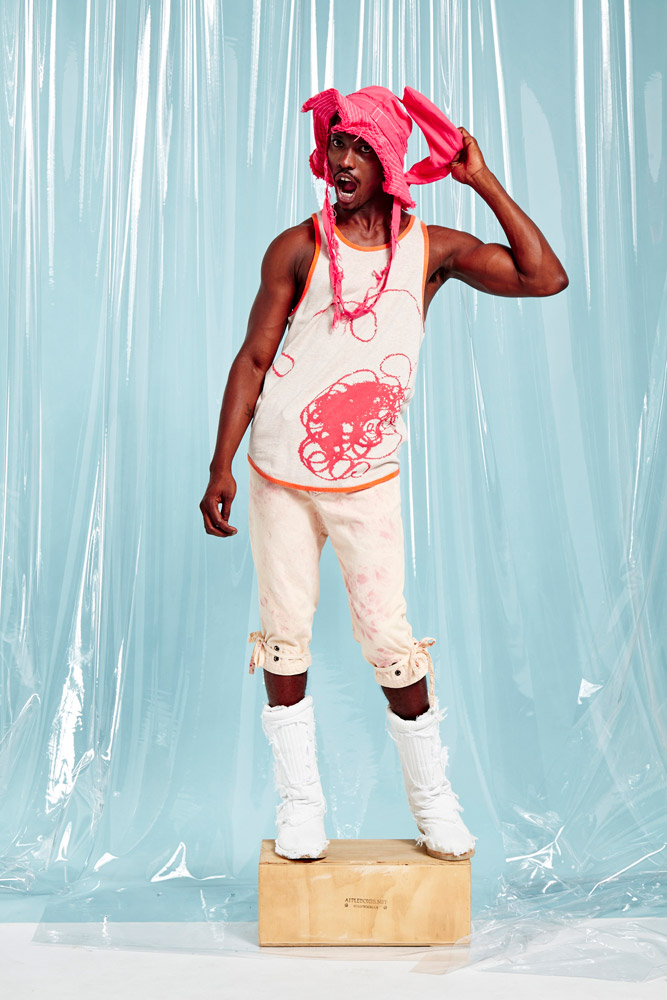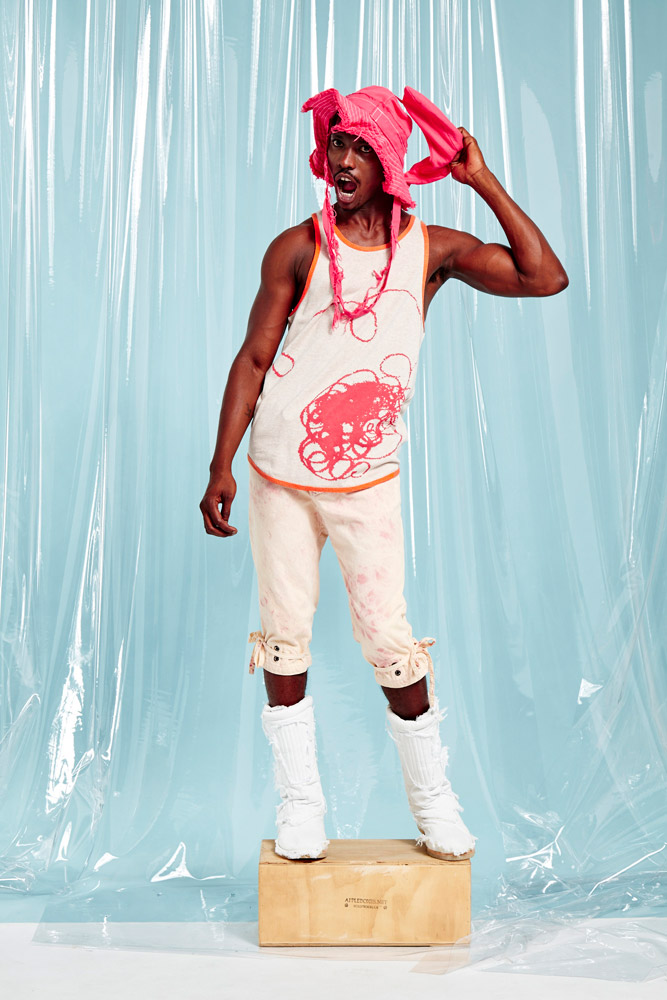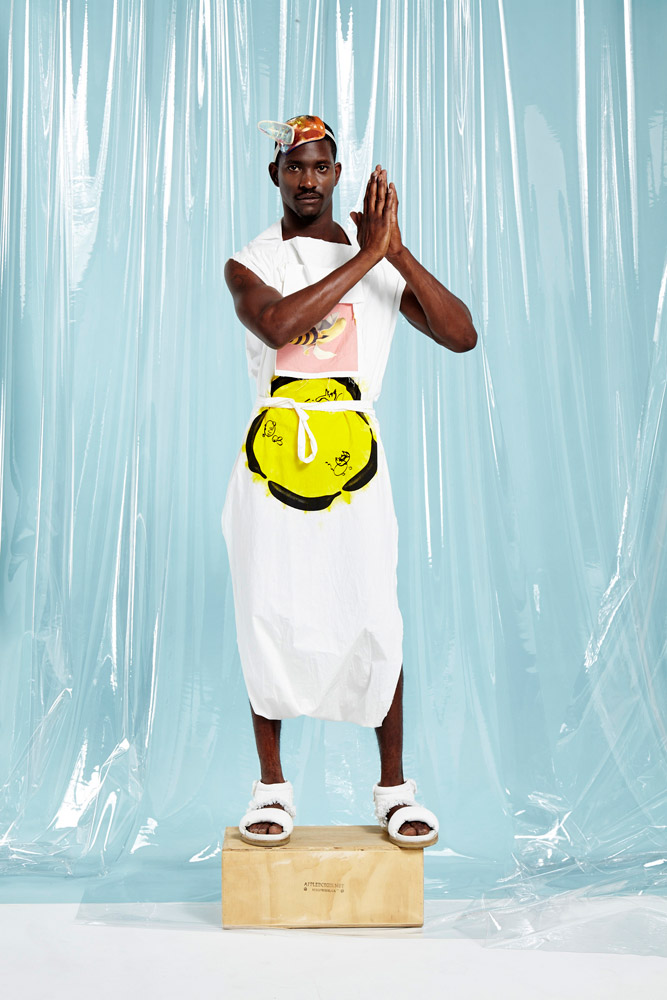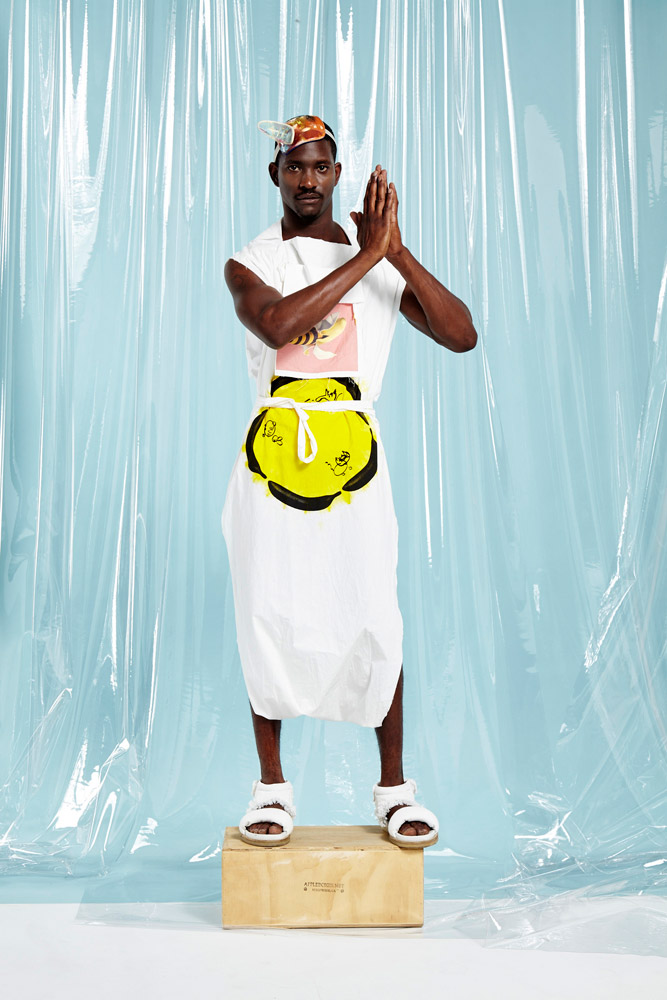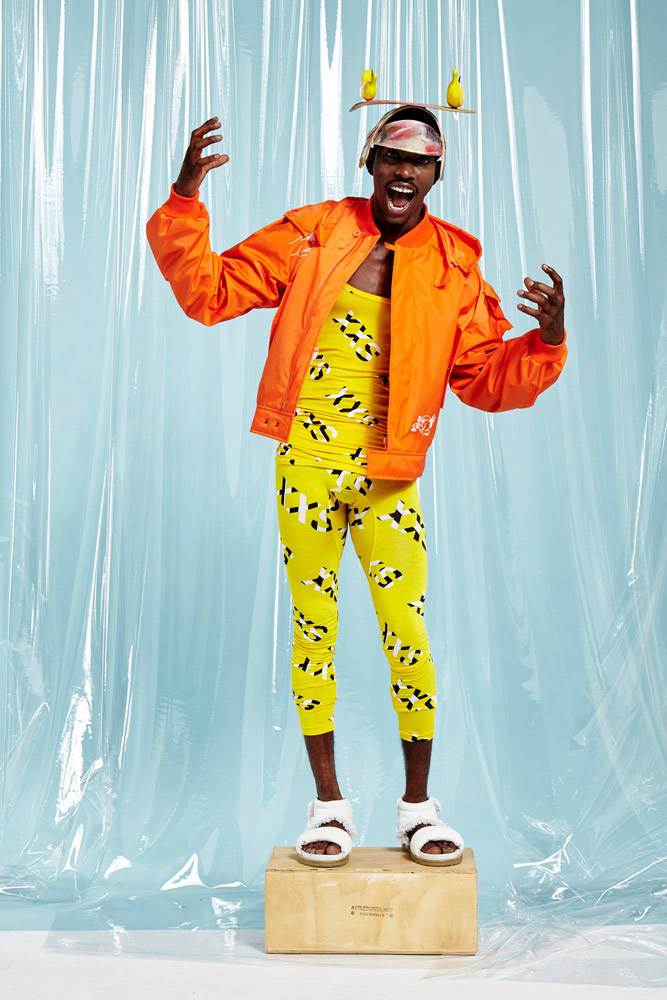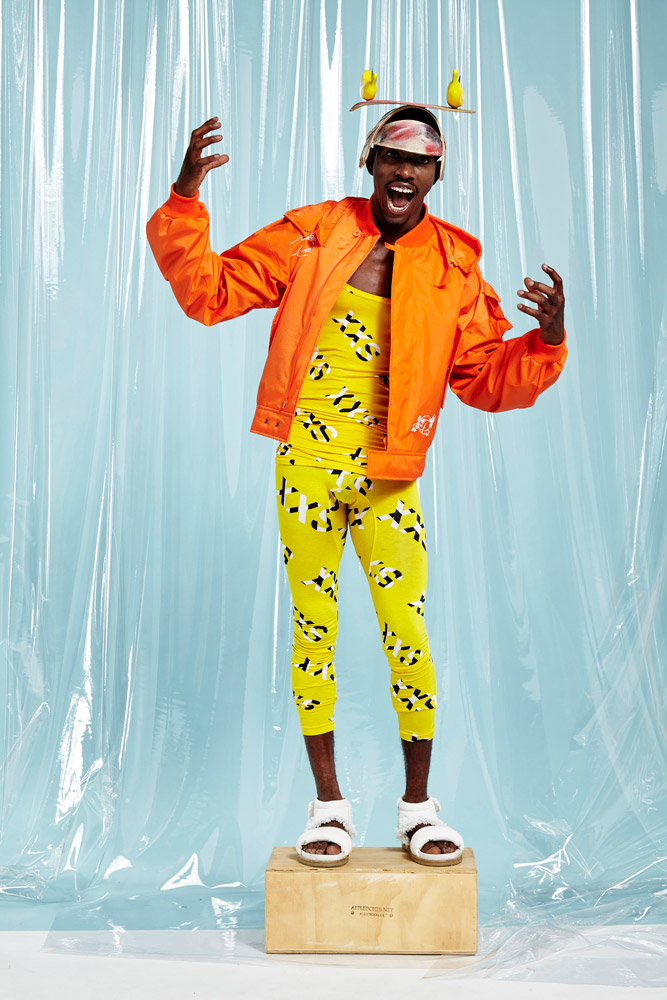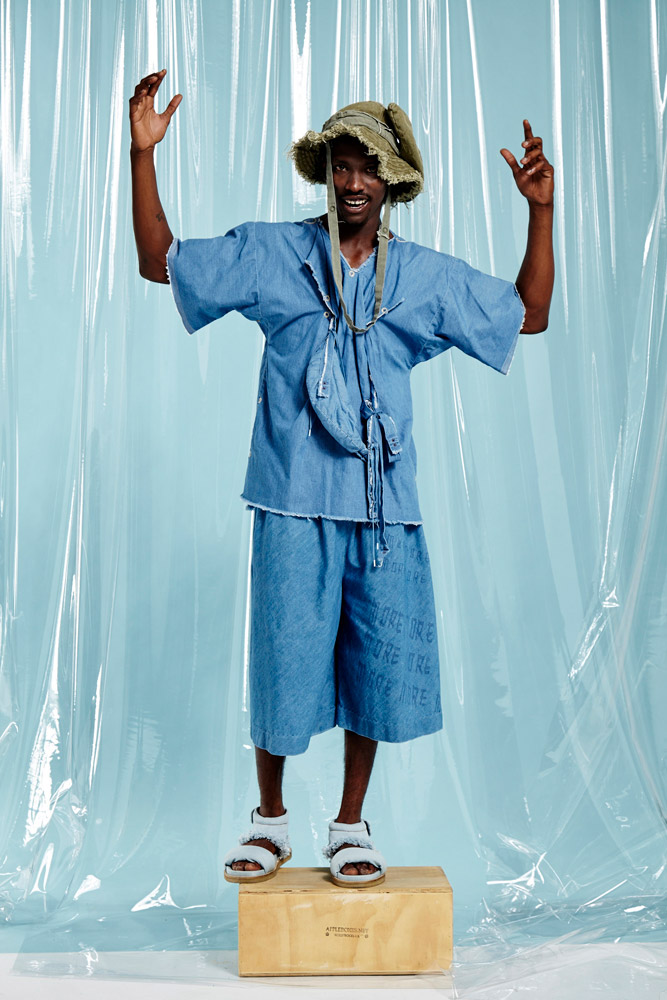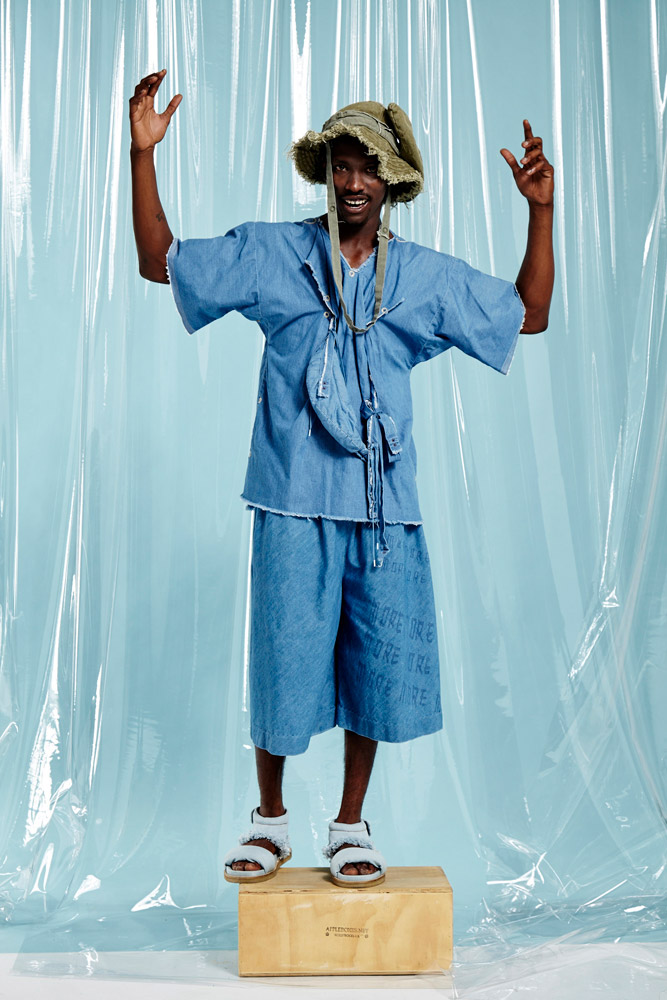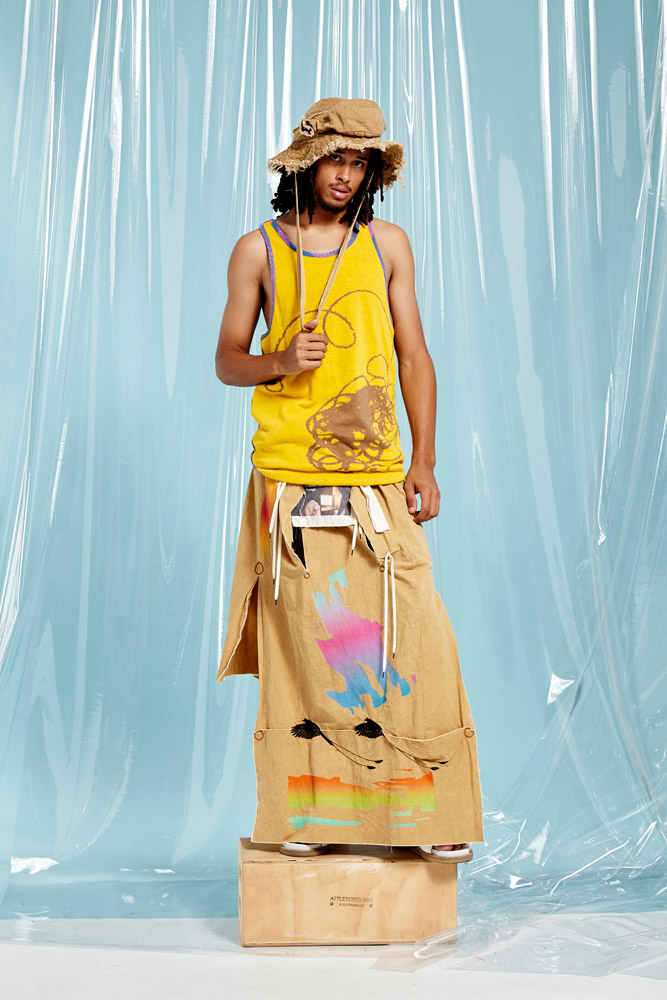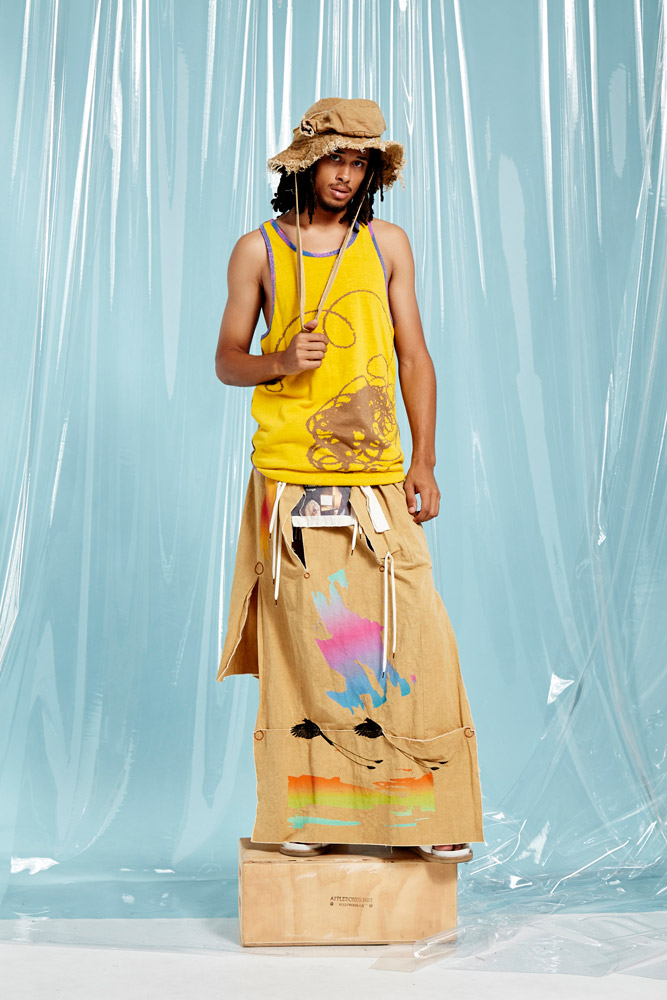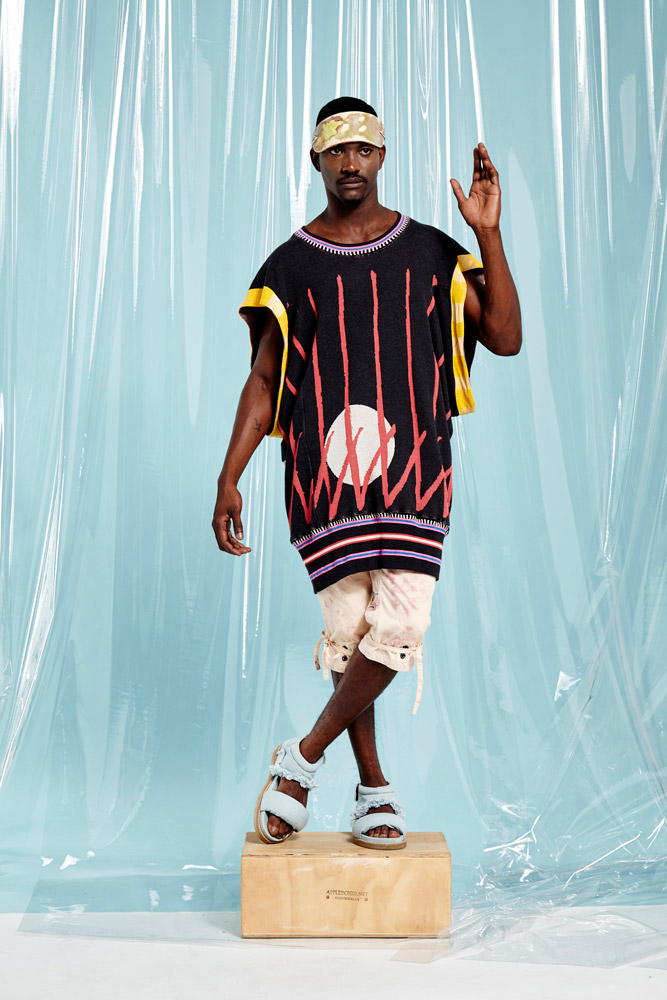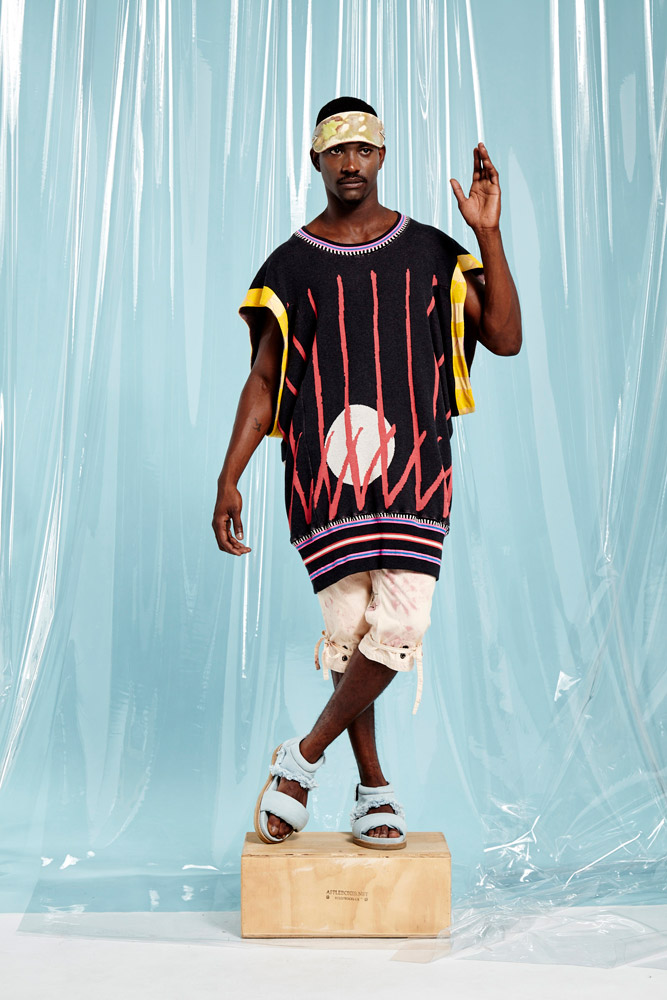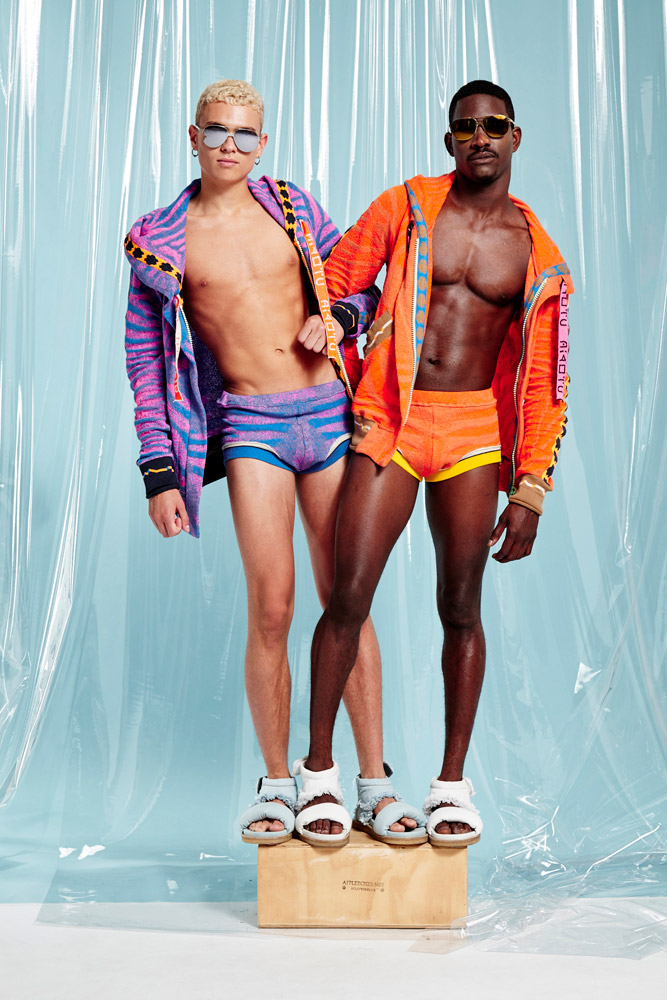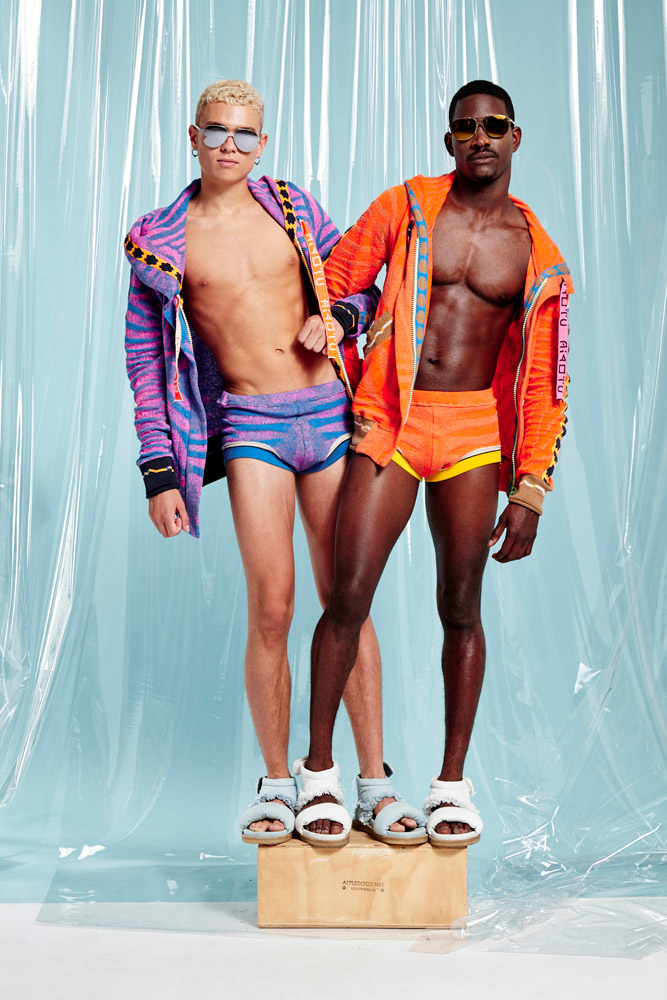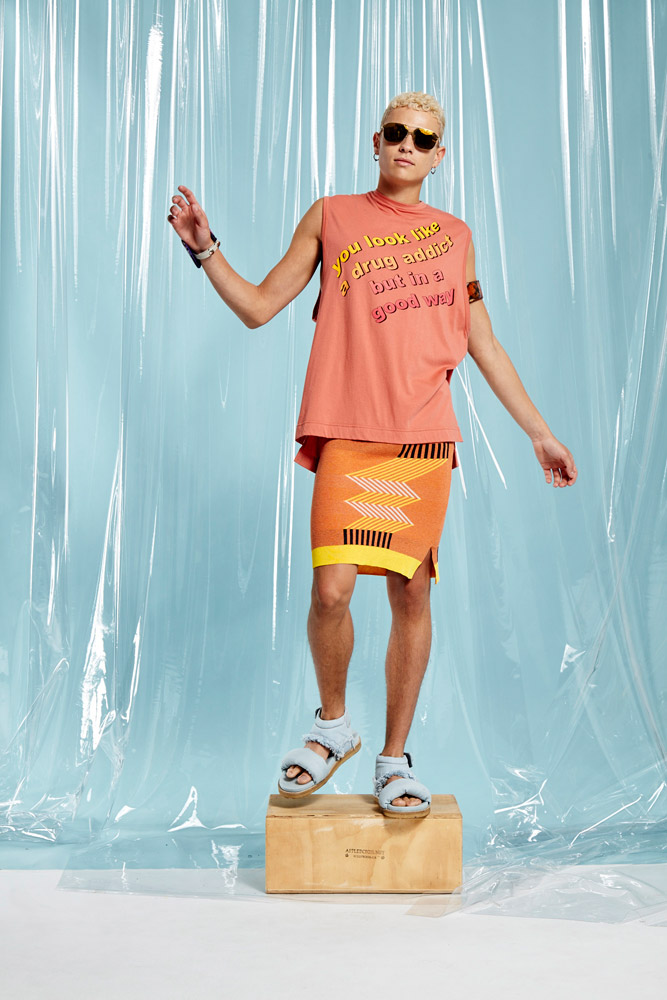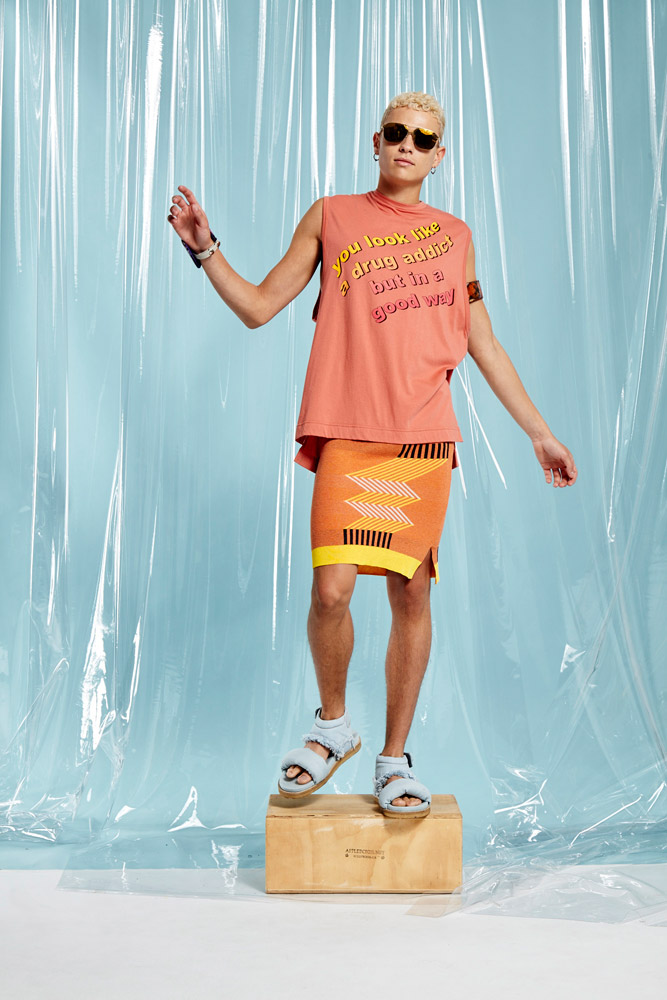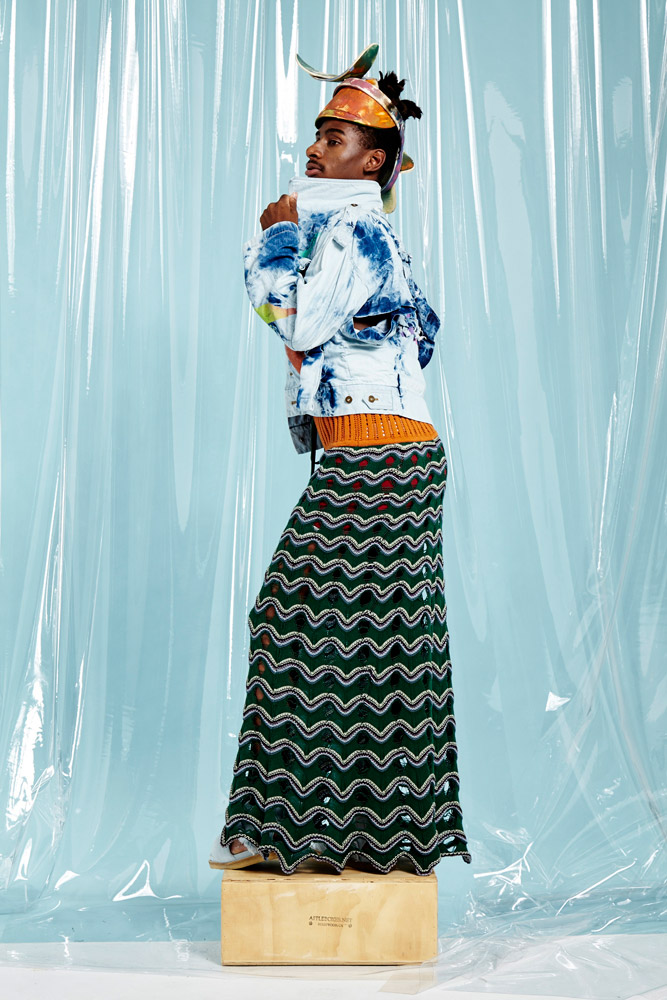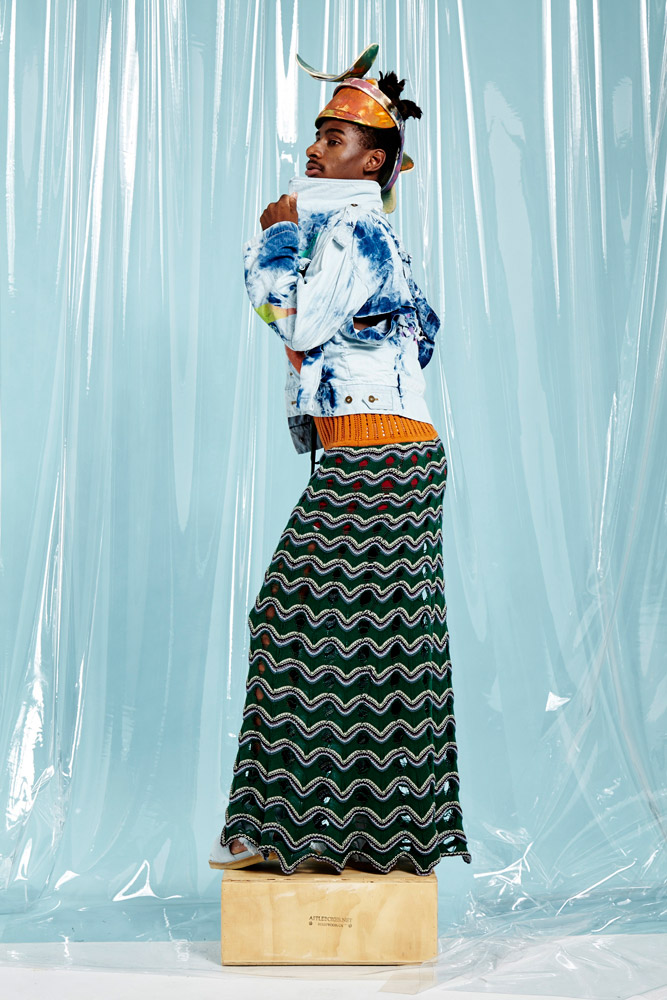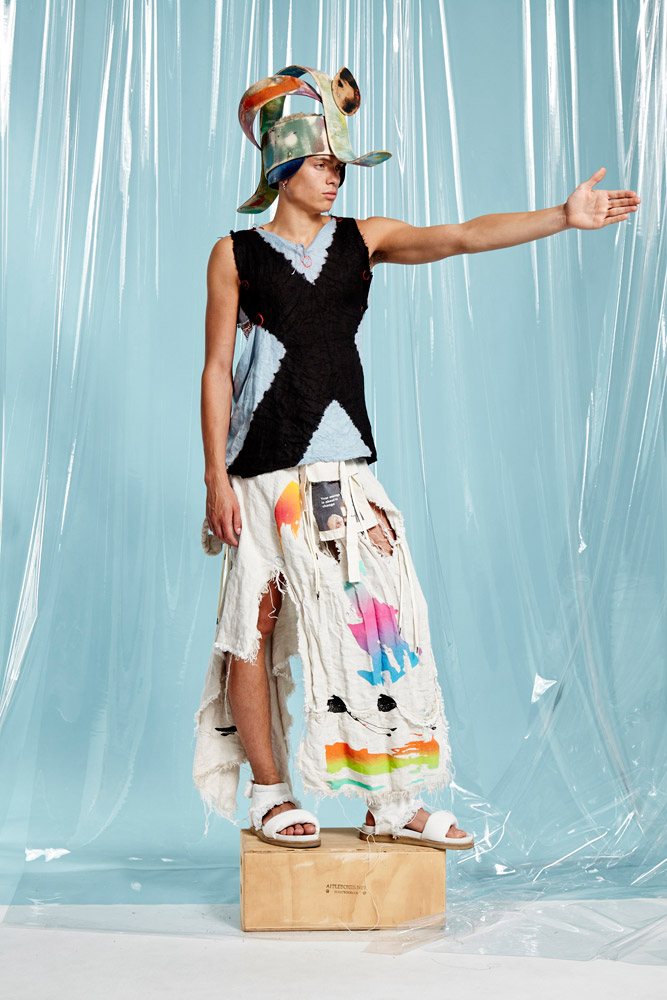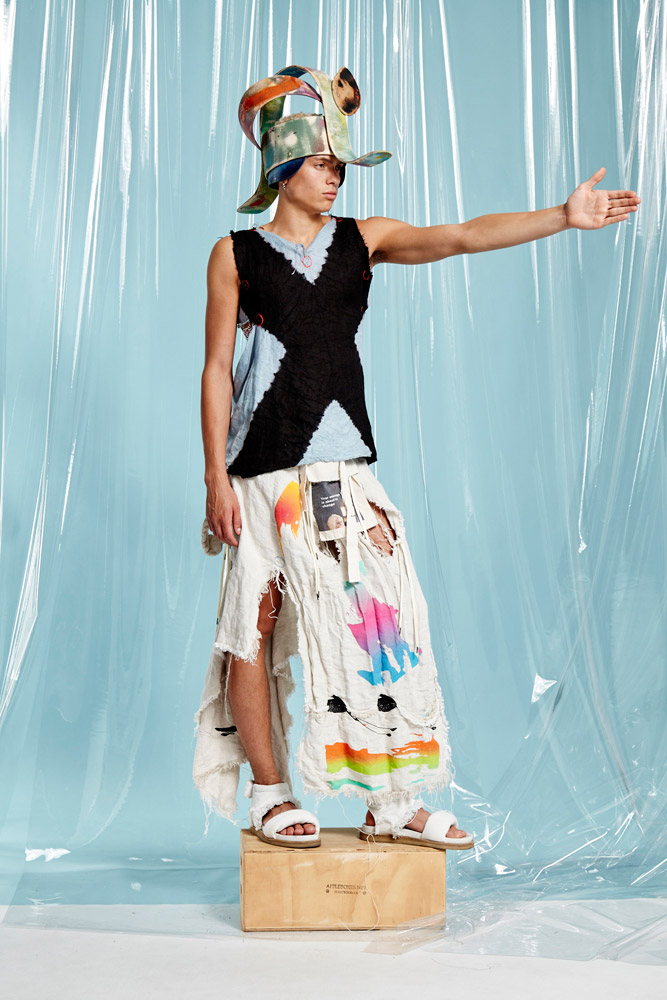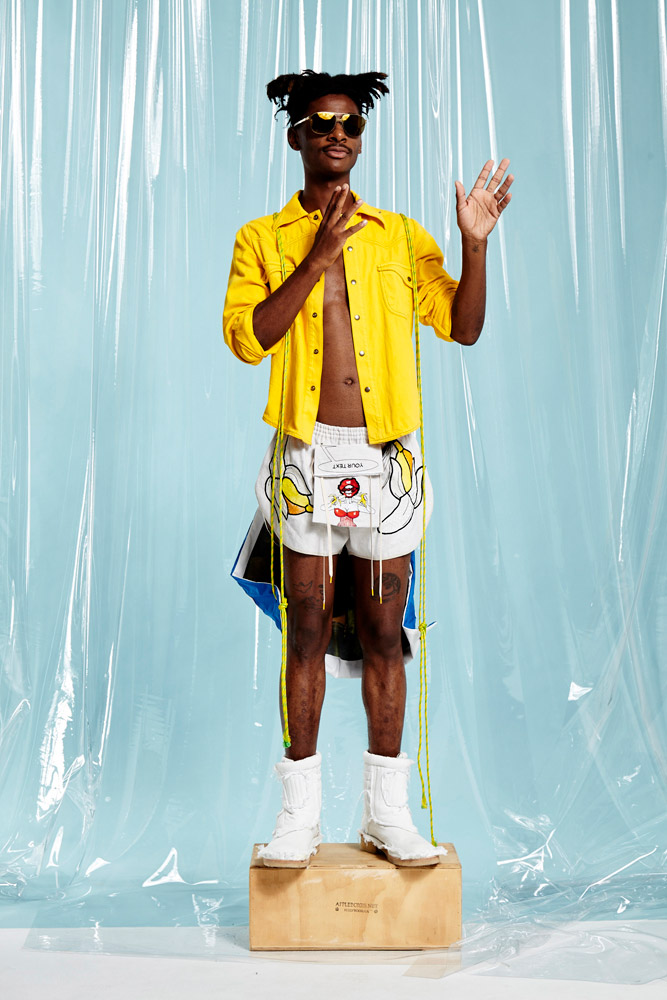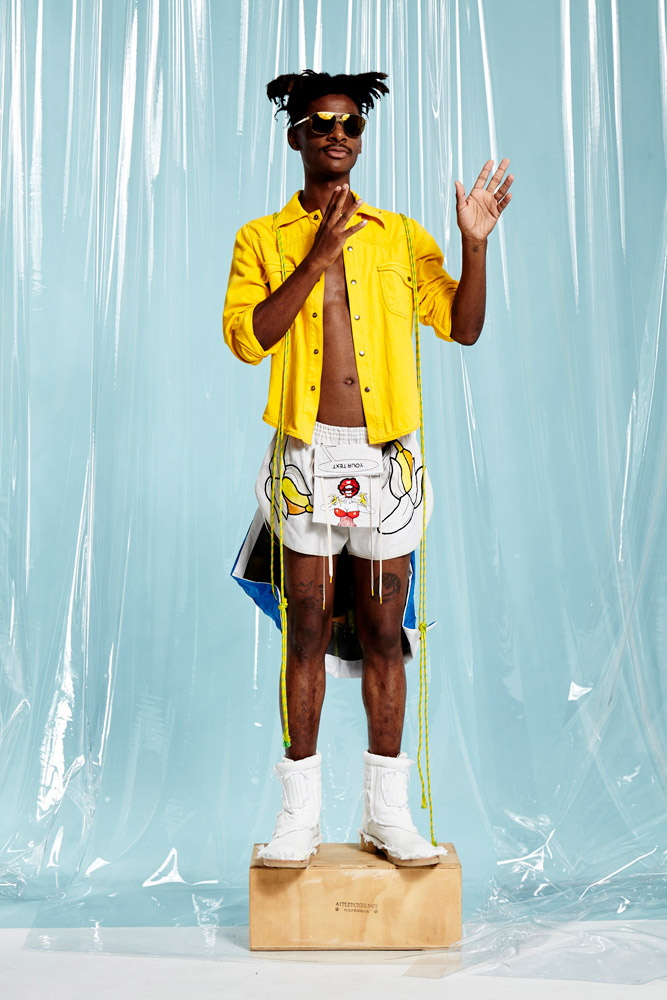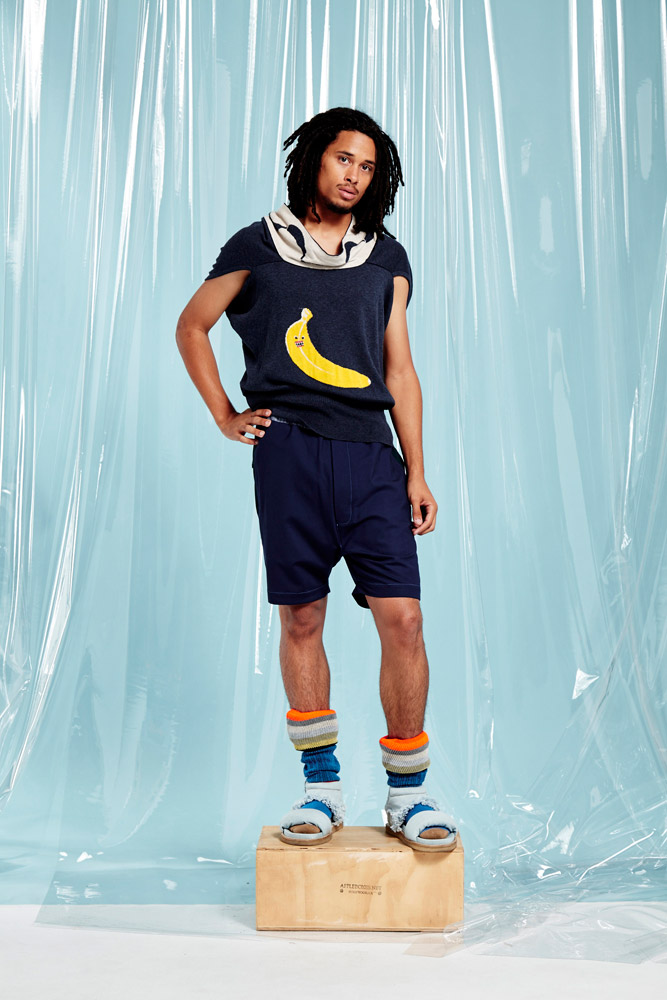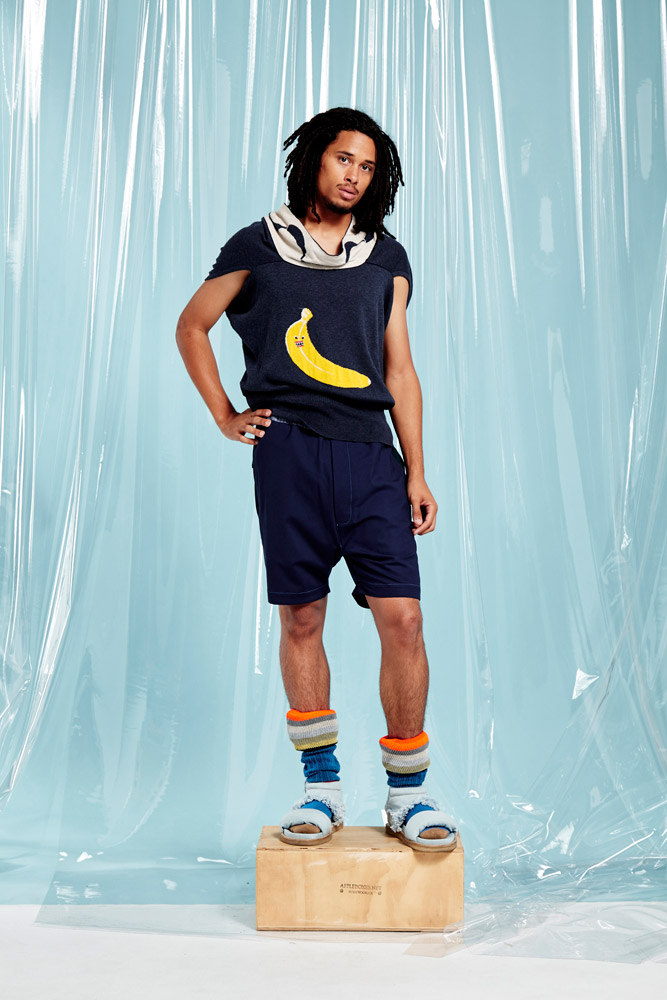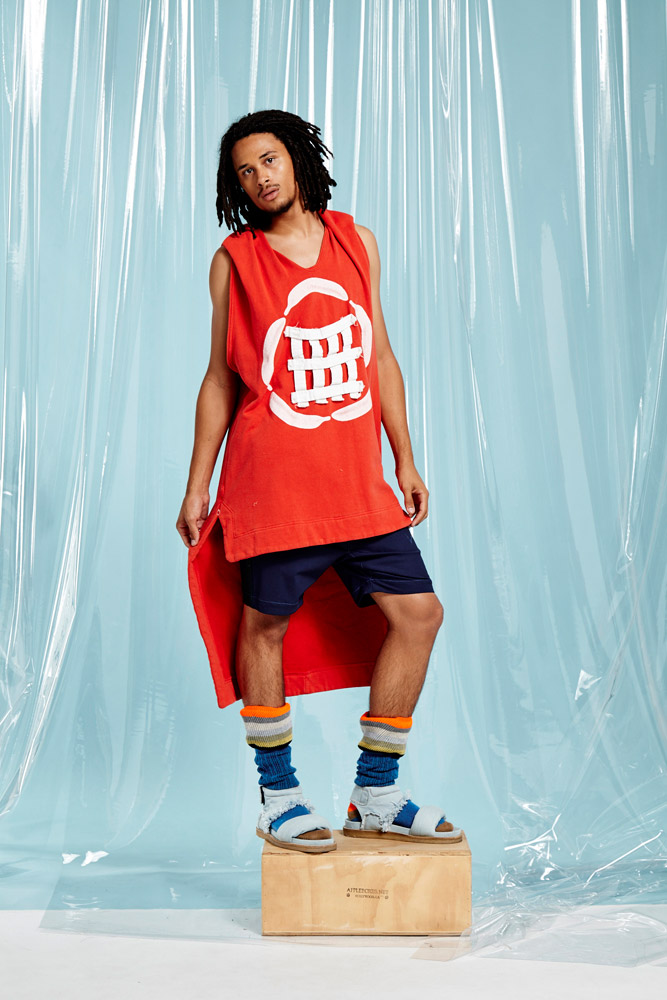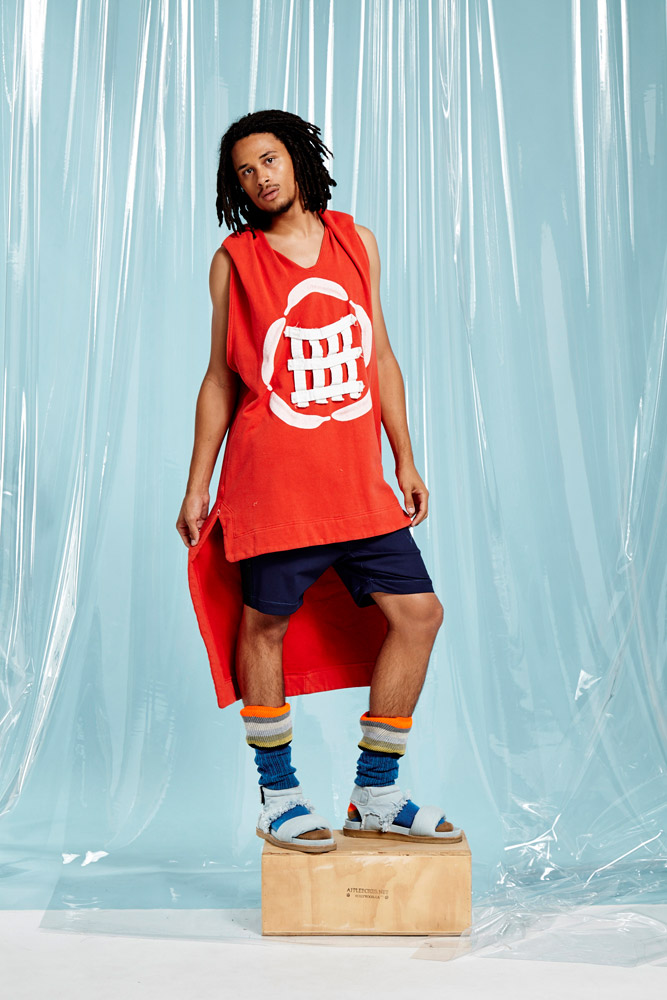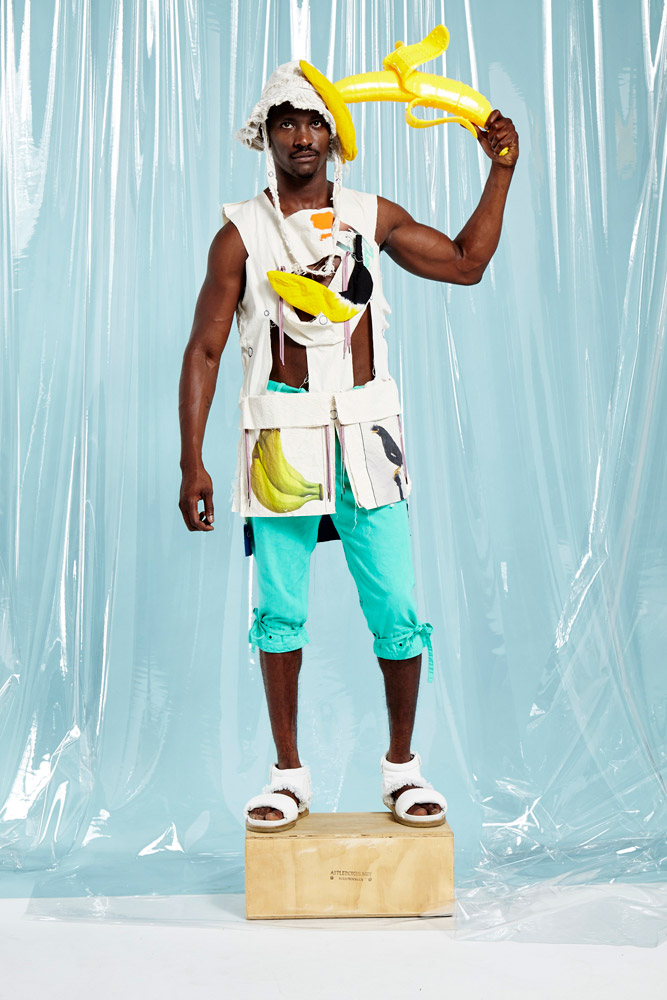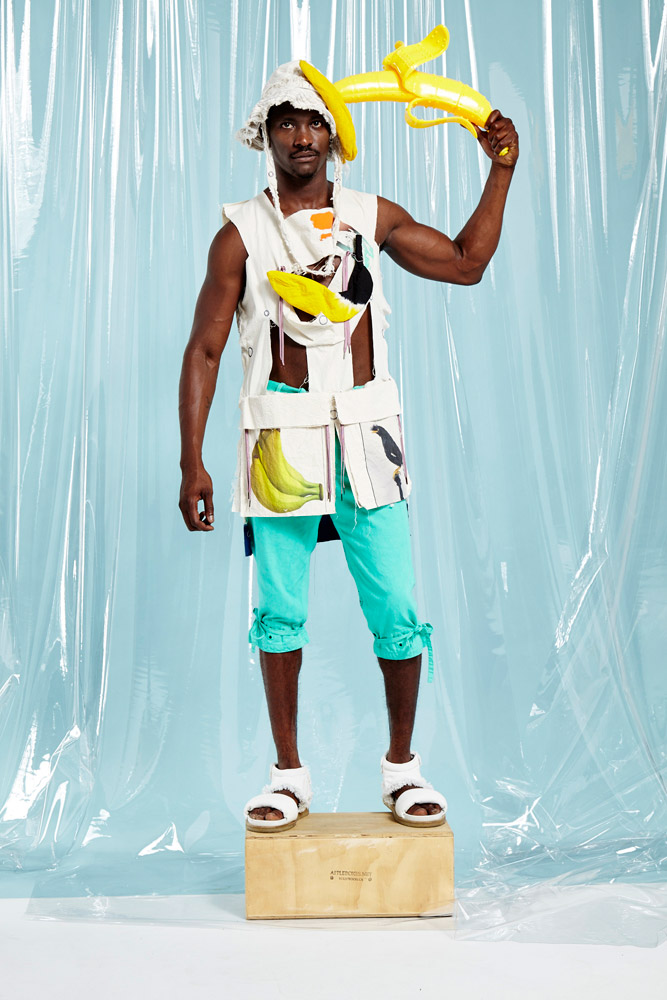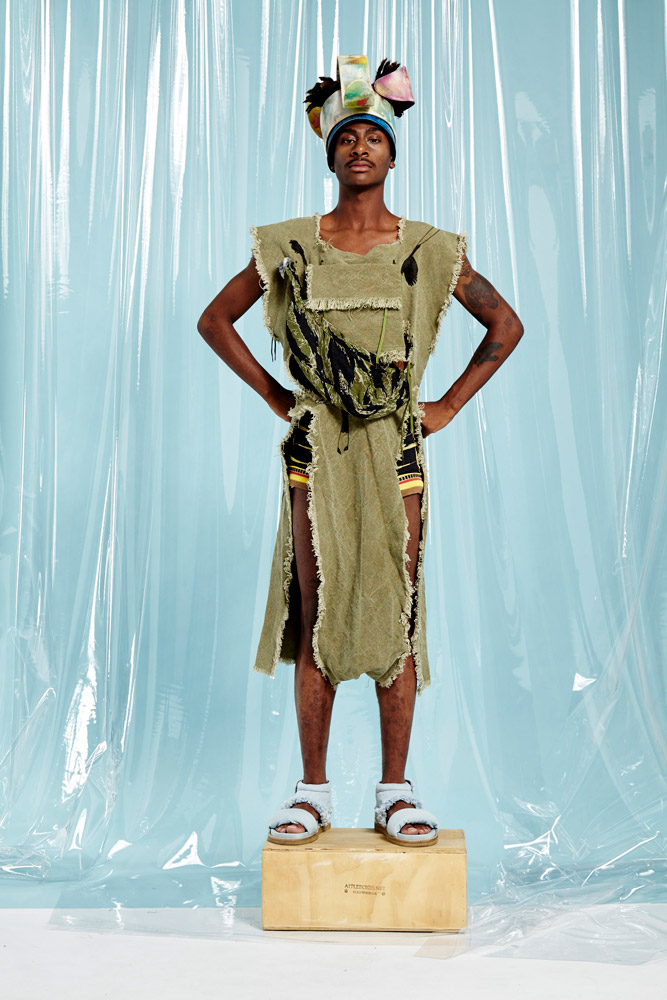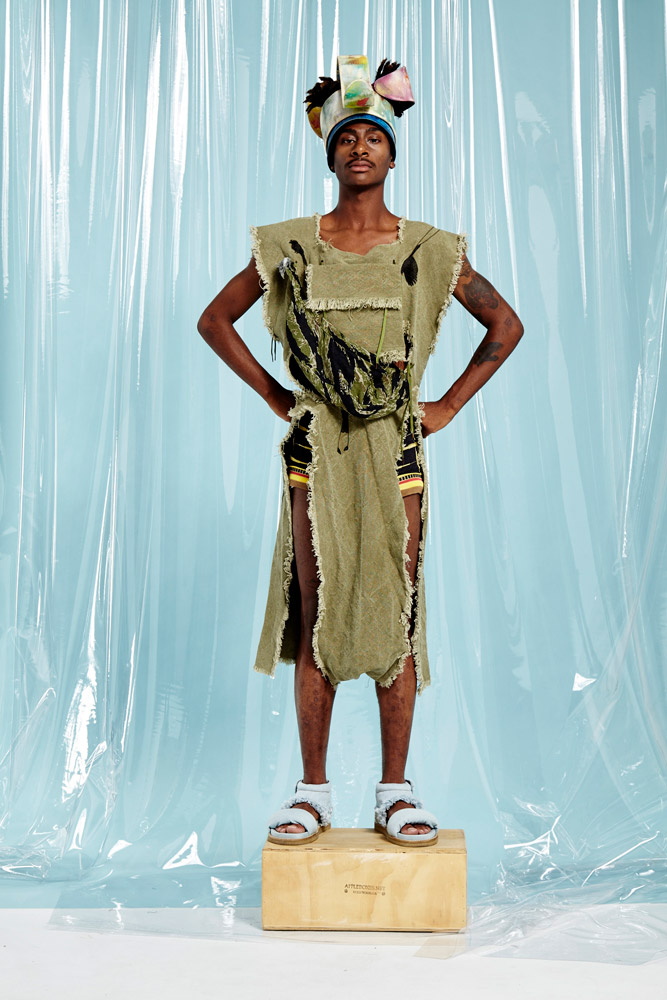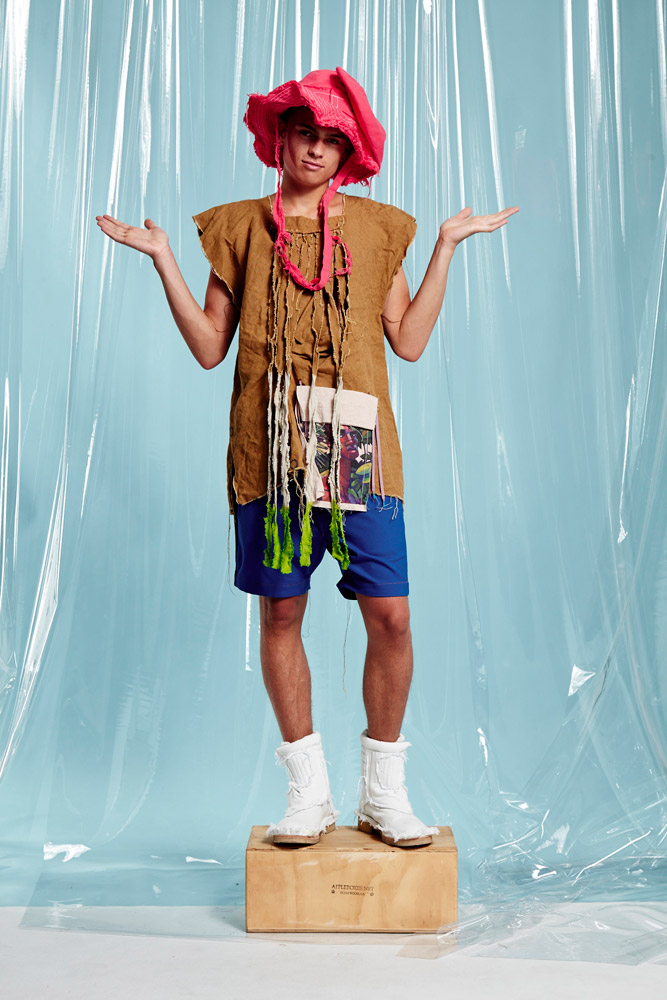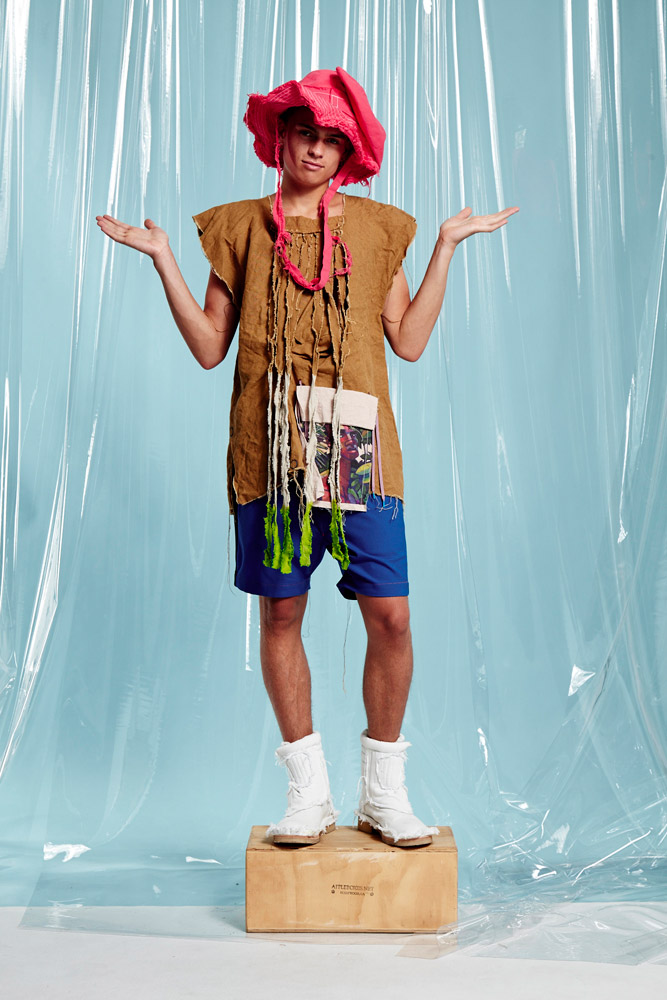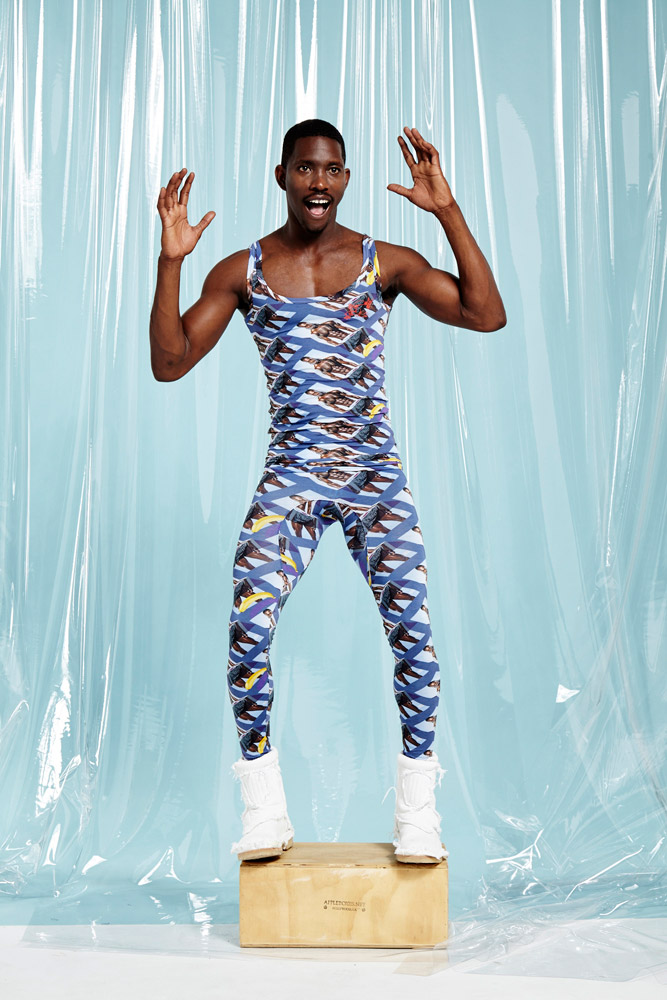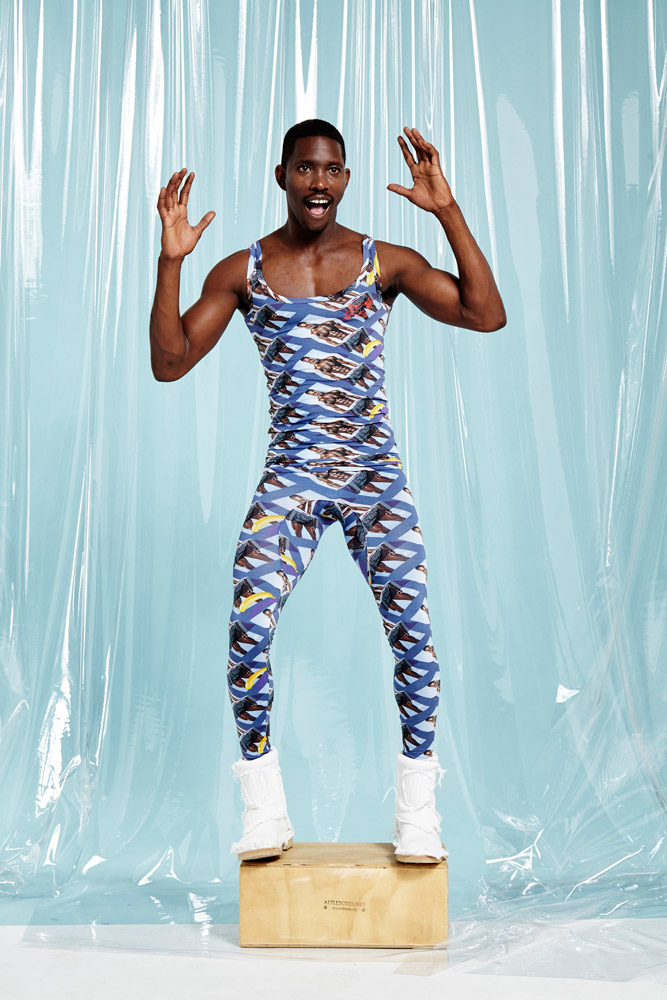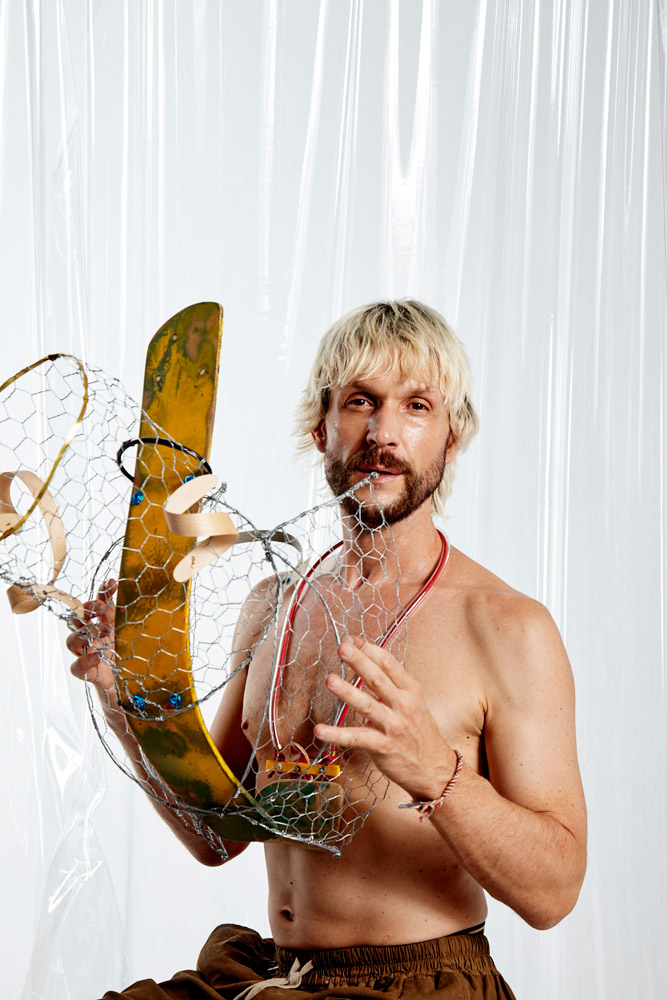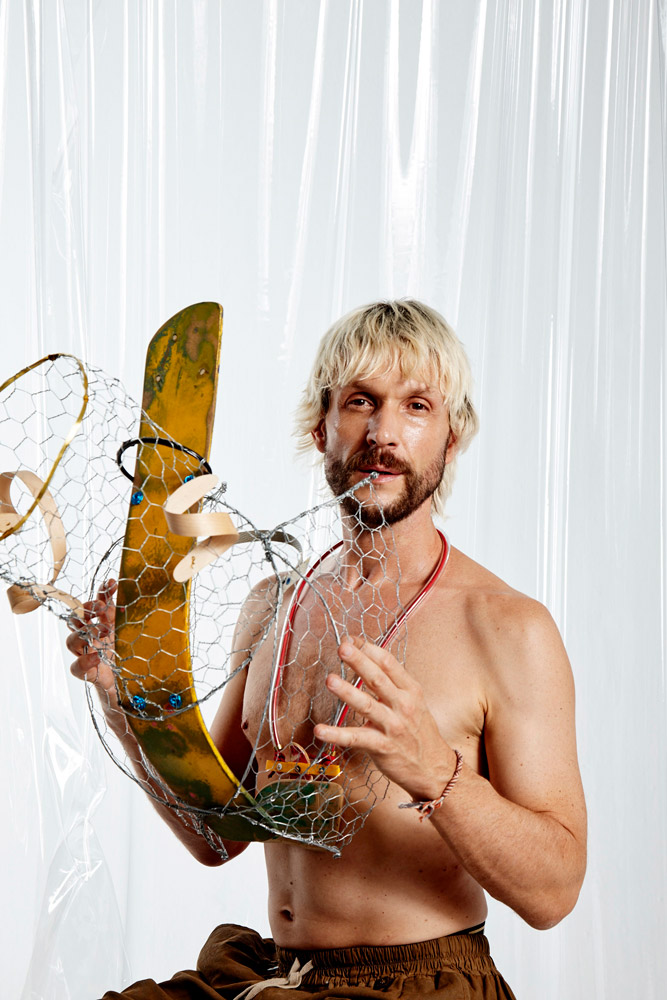 Bernhard Willhelm Spring/Summer 2016 collection presents a multi-faceted and cross-referential manifestation, furthering the designer's commentary on the present and future state of humanity. Bringing flux into what we typically take for granted, Willhelm reimagines the narrative of Adam and Eve by envisioning the following scene: the pair stand beneath a banana tree, while Adam pours toffee sauce all over Eve. That's when things start to get interesting…
The symbol of the banana serves as a compass of countless personal associations, bringing all things full circle through its rounded shape, thereby igniting subjective visual representation and projection through processes of association or disassociation. Just like the banana – green or yellow, long or short, curvy or straight, soft or hard, Willhelm's collection of 69 looks, to be worn by all sexes, offers an array of possibilities for action and reaction.
The banana reveals itself throughout the collection with the supporting role of other visual cues such as the Racket-Tailed Drongo bird; in the construction of patterns, visual traits from garments traditionally worn by banana plantation workers, sculpturally curved hats and bracelets, detailed handmade embroideries, prints and 3D design appliques – each serving its role in Willhelm's provocative yet optimistic trademark appreciation and exploration of HOMOsapiens vis-a-vis sexuality, humour, taste and quest for utopia.