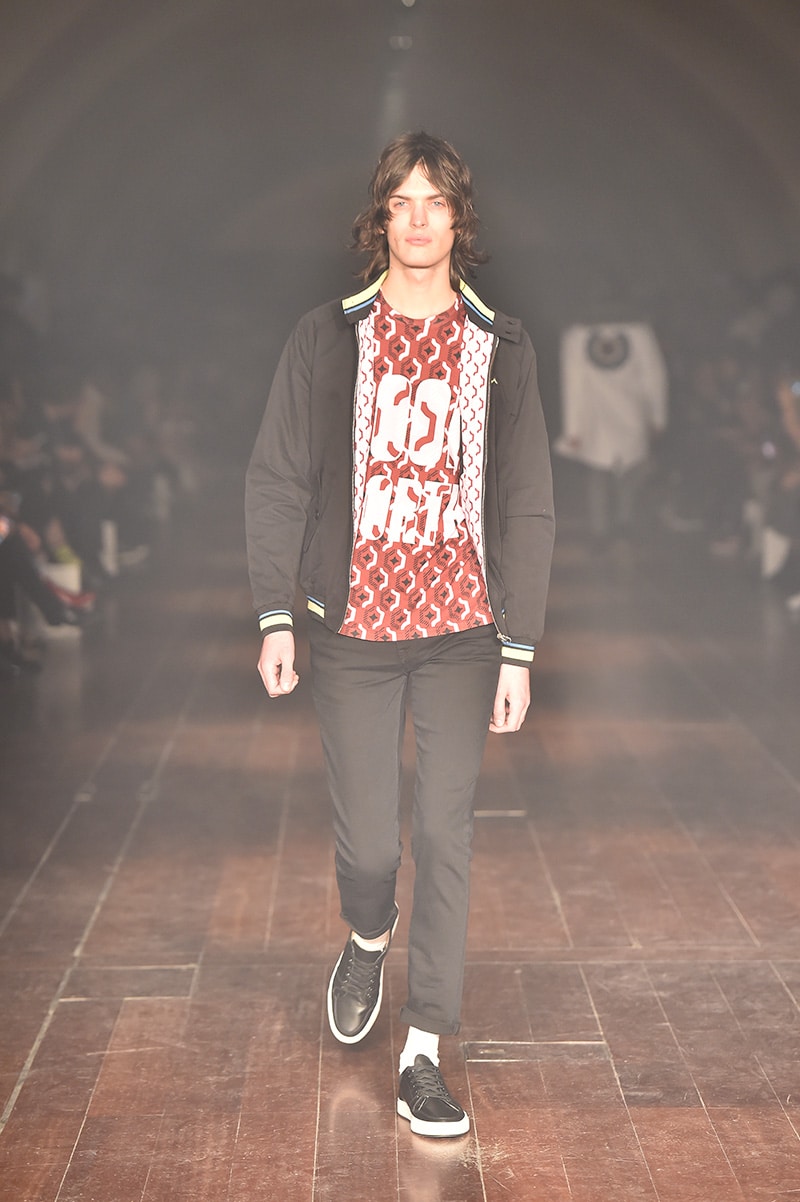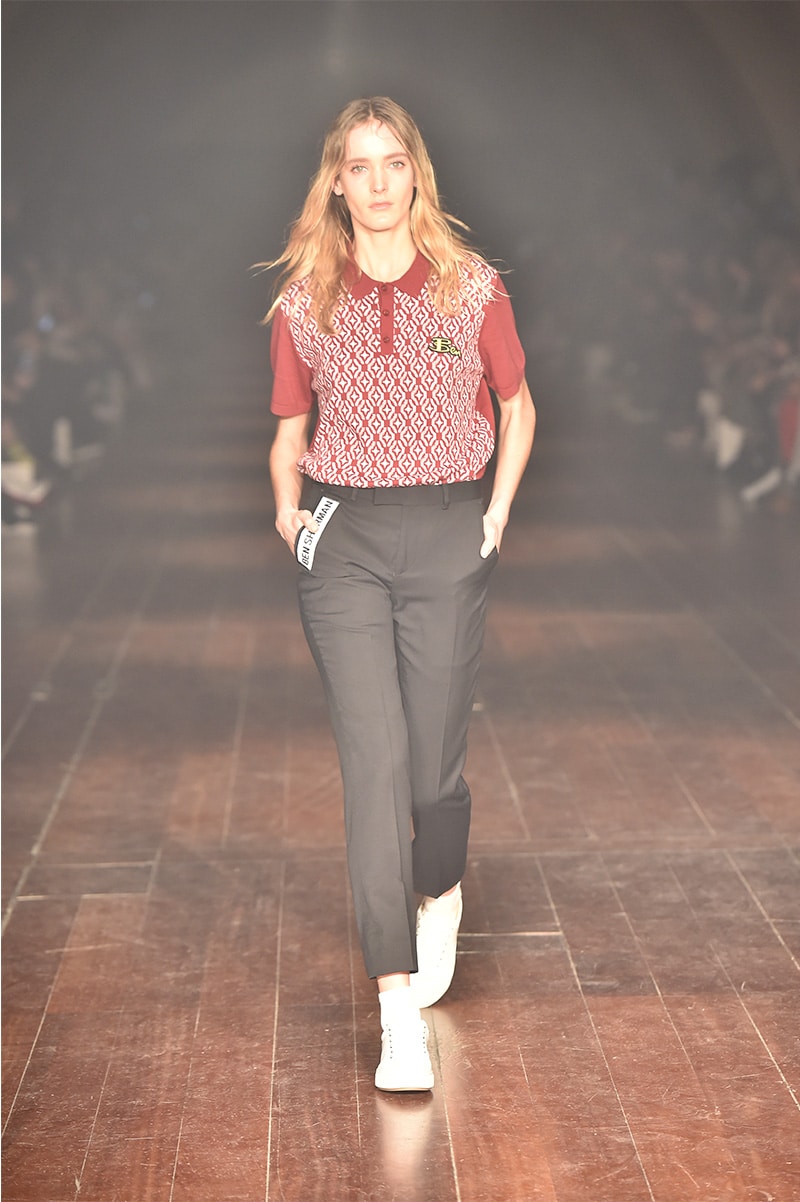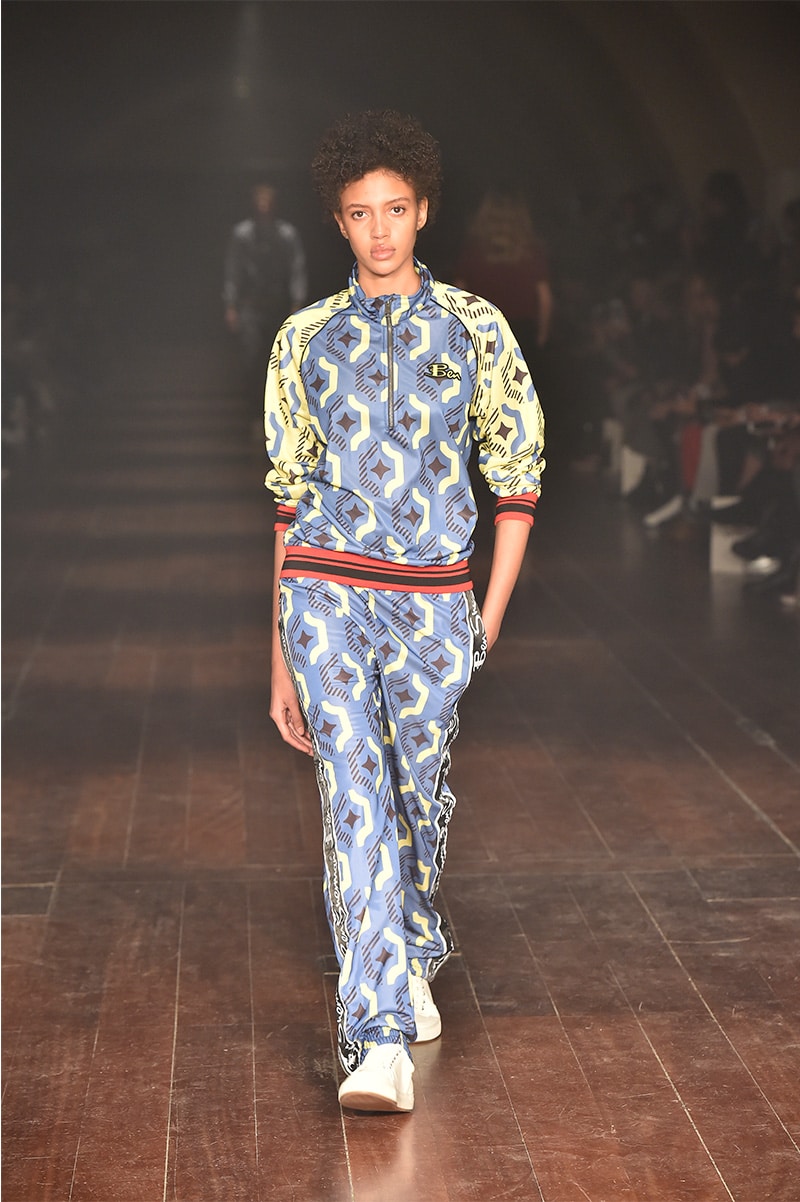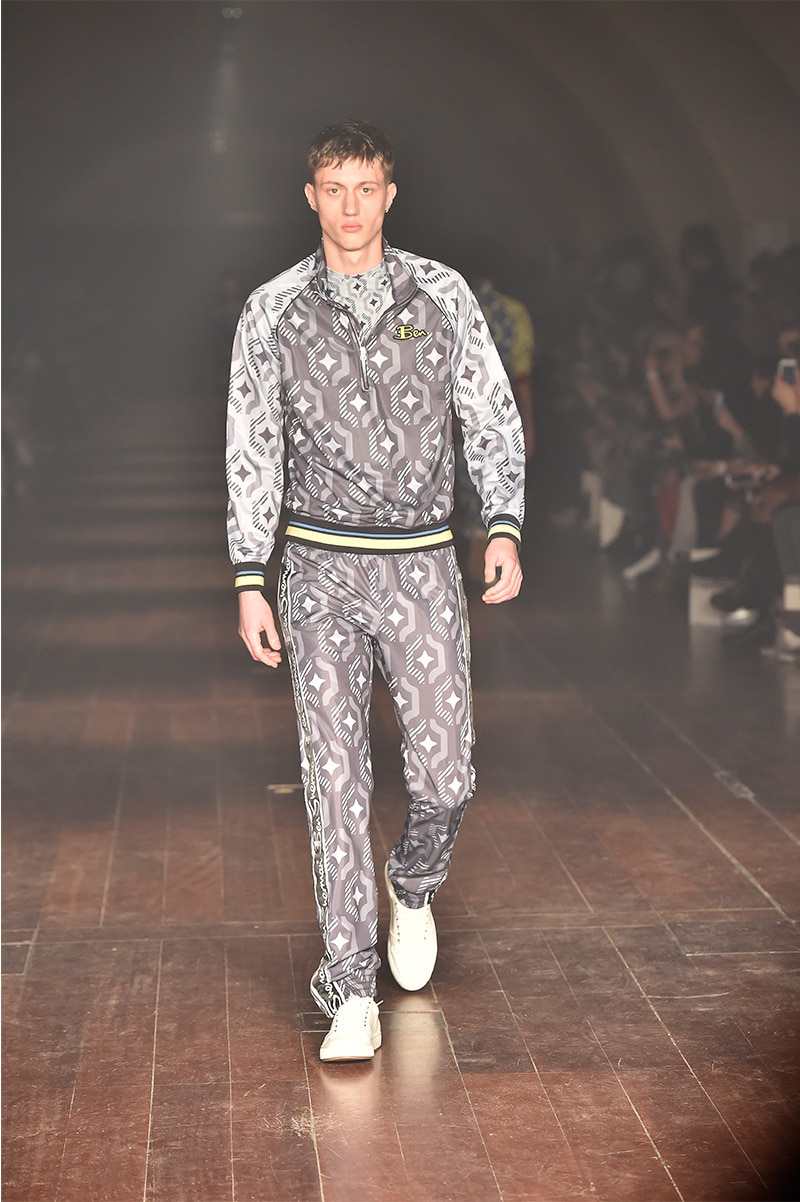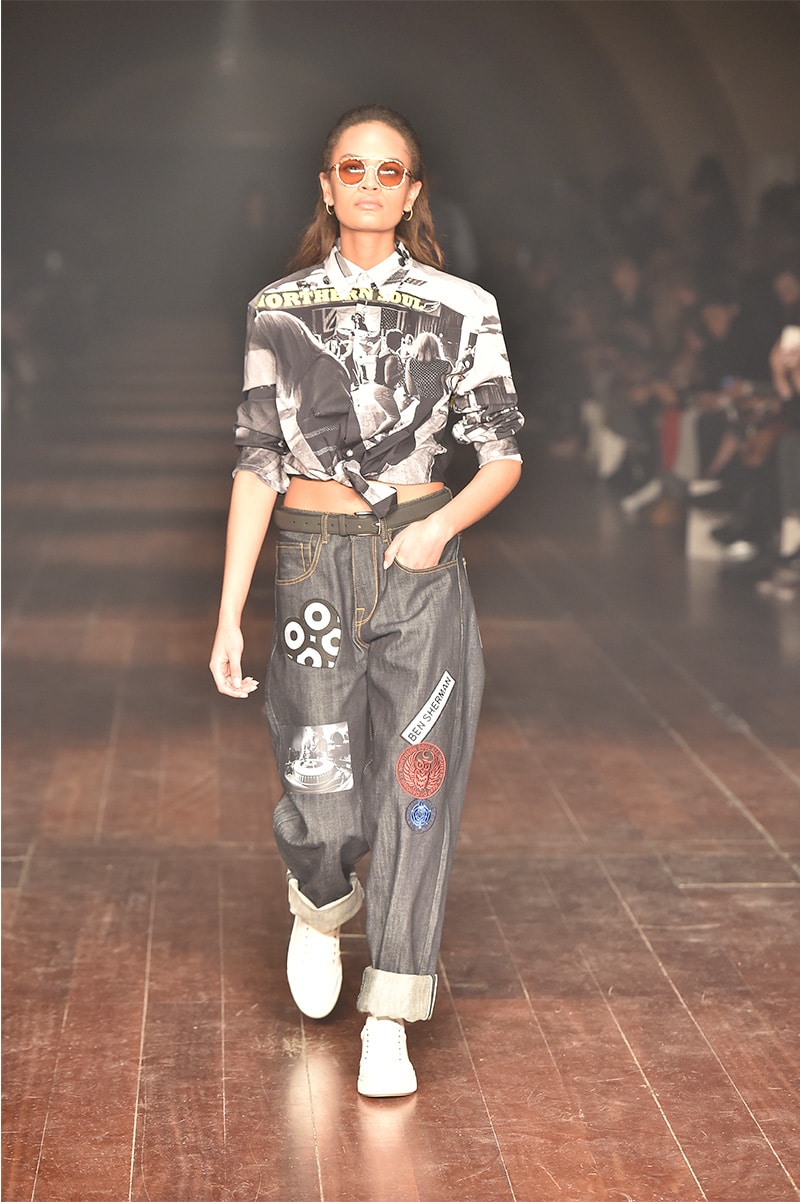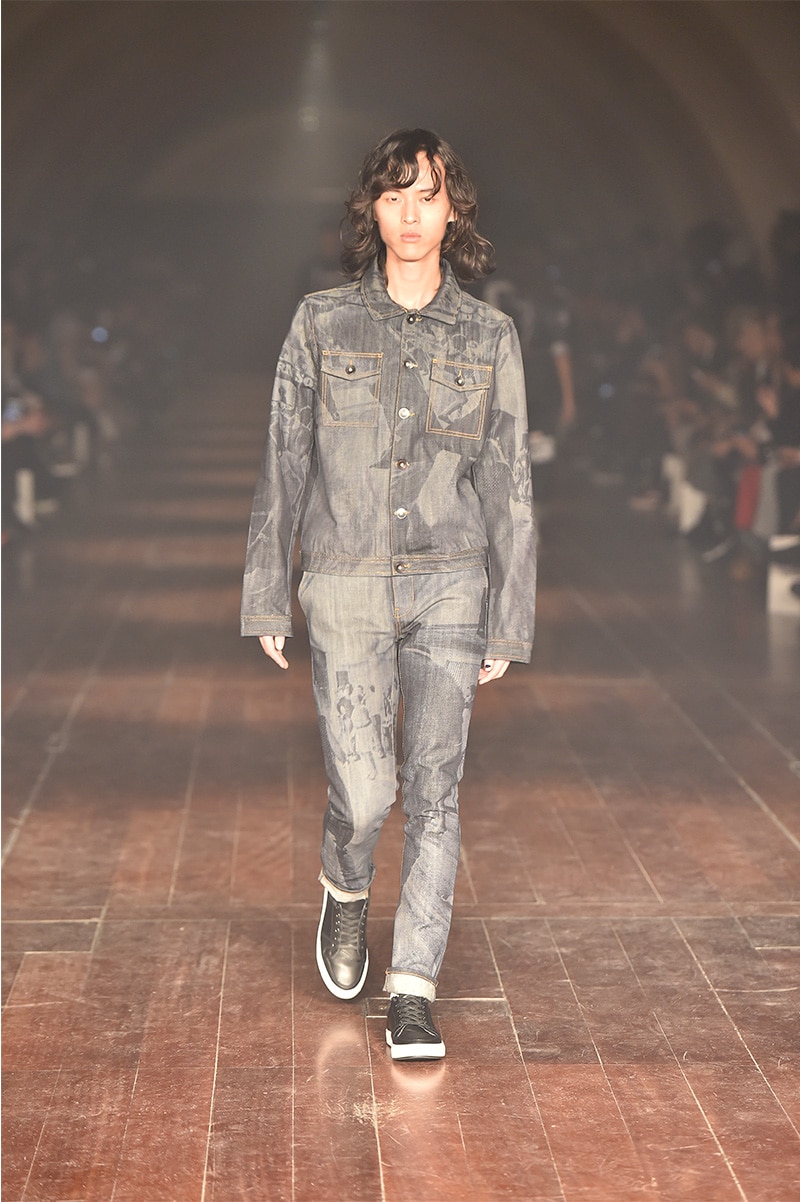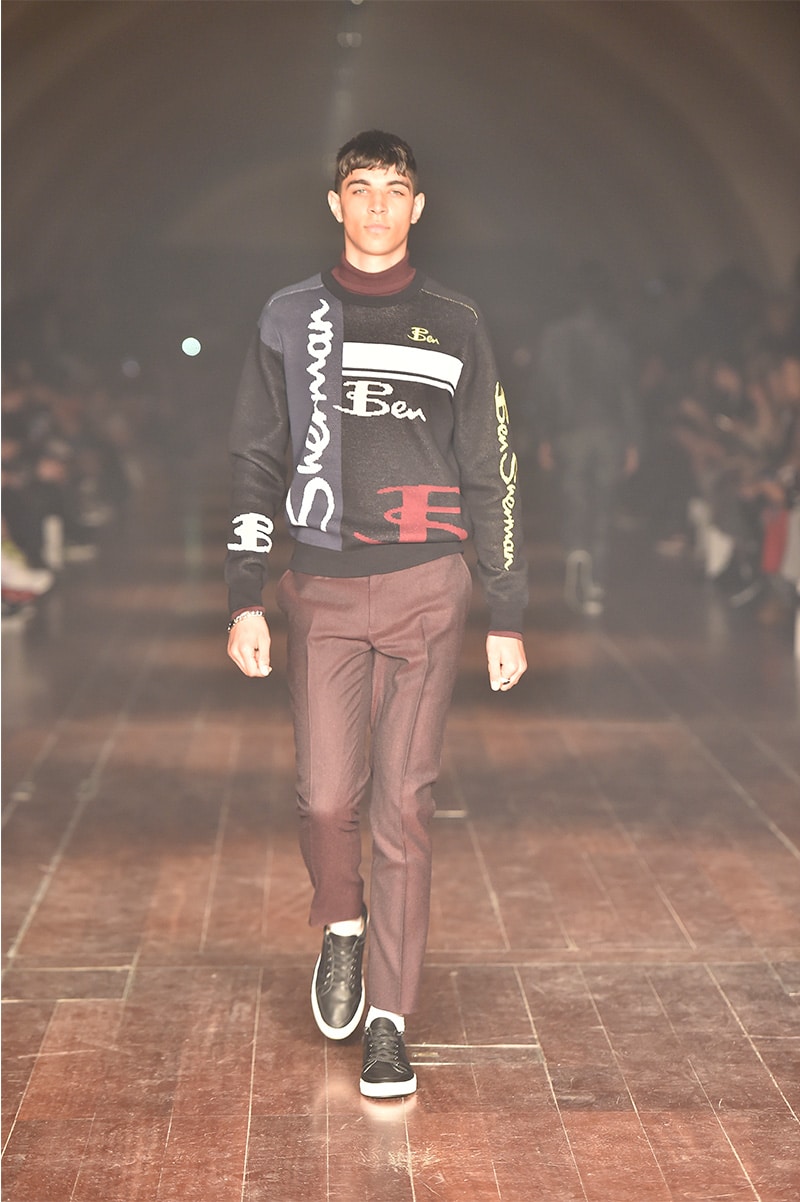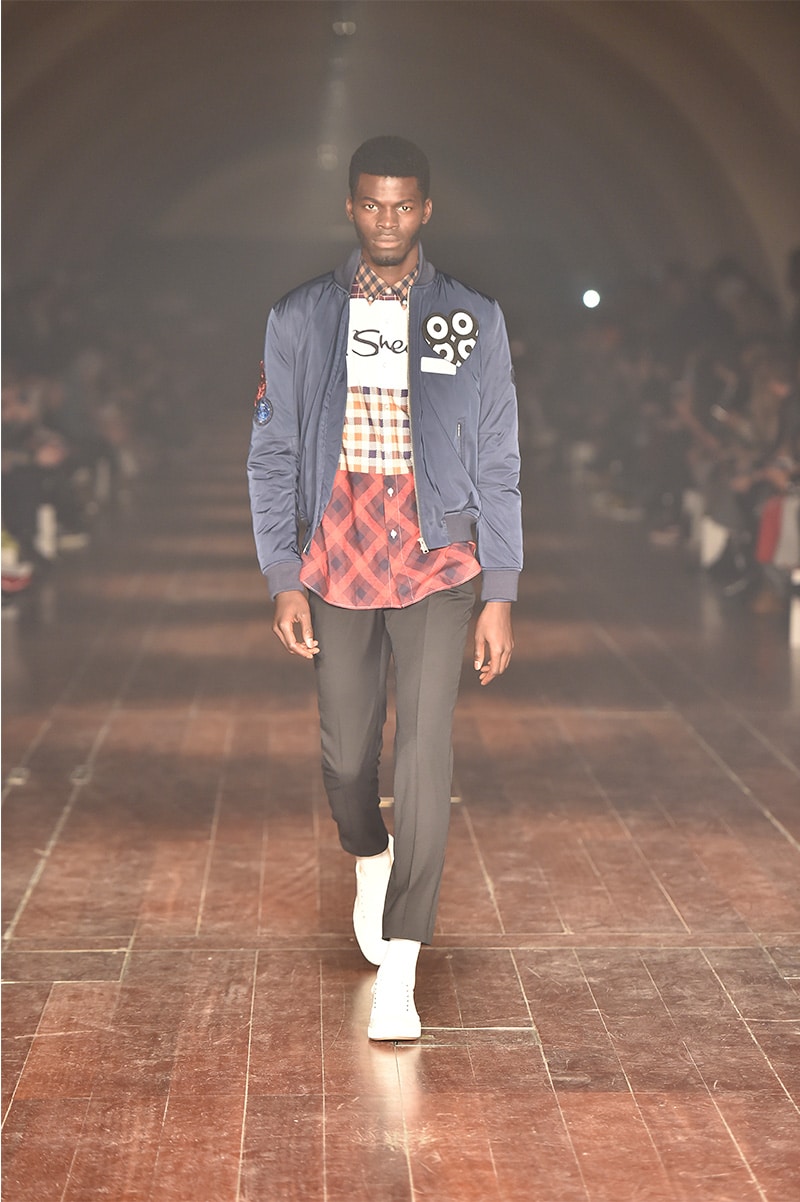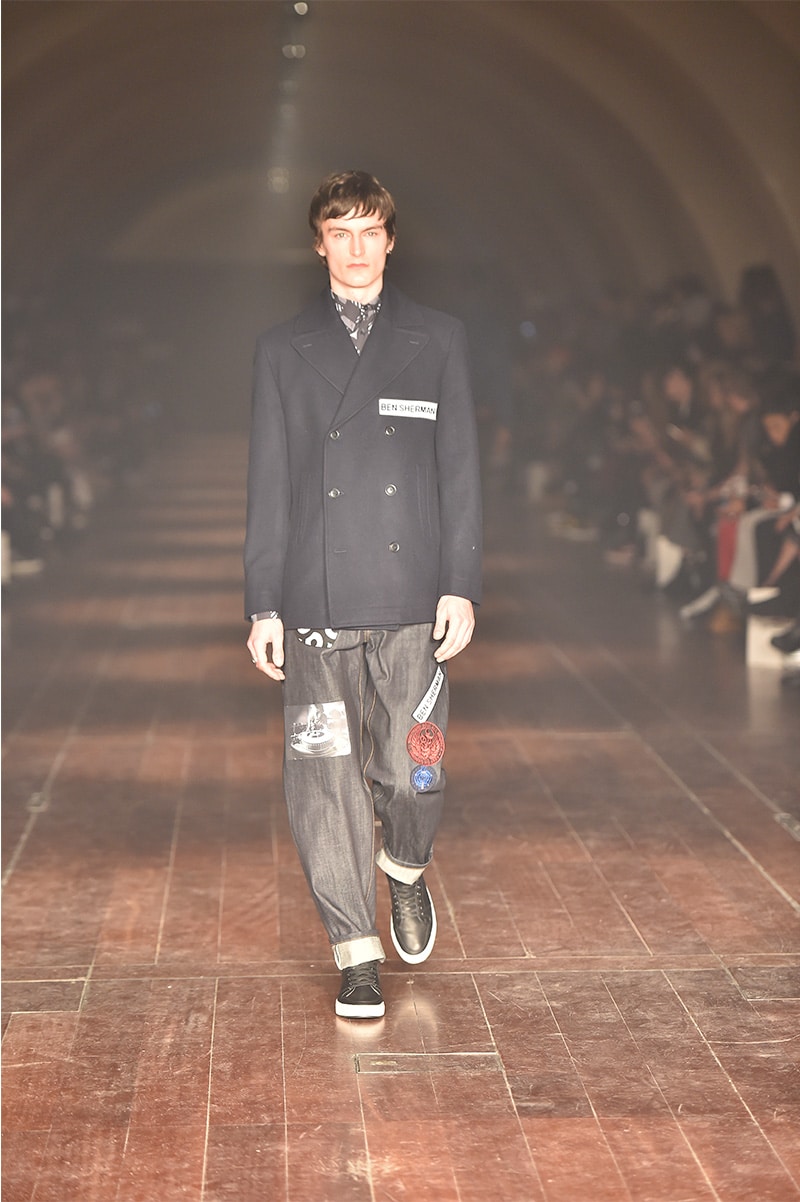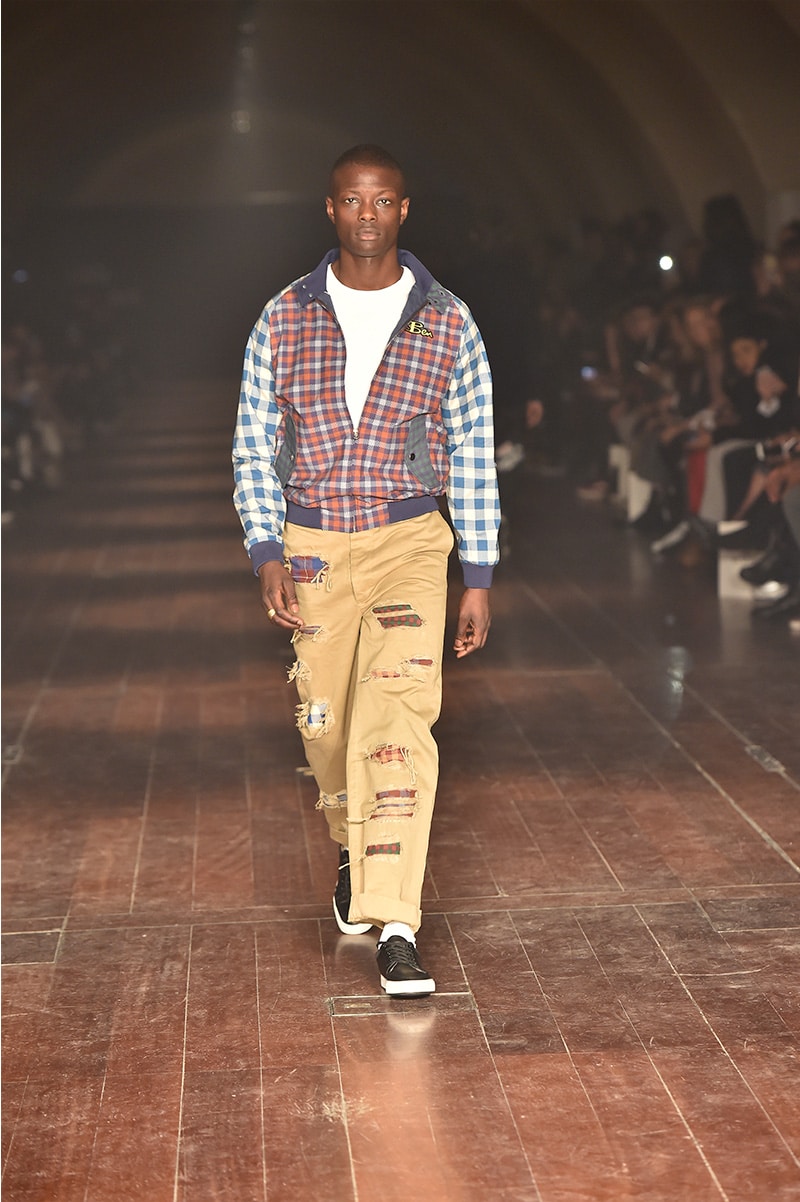 This season saw Ben Sherman collaborate with House of Holland, a quirky, bright and much-needed addition to a classic silhouette.
One of the last shows of the day, this catwalk featured a pop of unexpected entertainment, a great touch to perk up the audience. As models walked on the catwalk in a classic preppy outfit that consisted of a crisp shirt, braces and wide-leg tailored trousers, the music started and the dance moves came out, breaking up the continuous feed of catwalks.
The collection featured the brand logo and name on almost every piece – a trend seen throughout current collections – used in either standalone placements on bags and sweatshirts or in all-over repeats, a consistent theme for Ben Sherman pieces.
A mixture of formal – slick suits – and casual – printed sweatshirts teamed with trackpants featuring the now-renowned side stripes – were all displayed in the show, confirming Ben Sherman's diverse collections, while still nodding to its preppy heritage.
Finishing the show, the dancing models reappeared. A fun, uplifting catwalk shown throughout the collection.