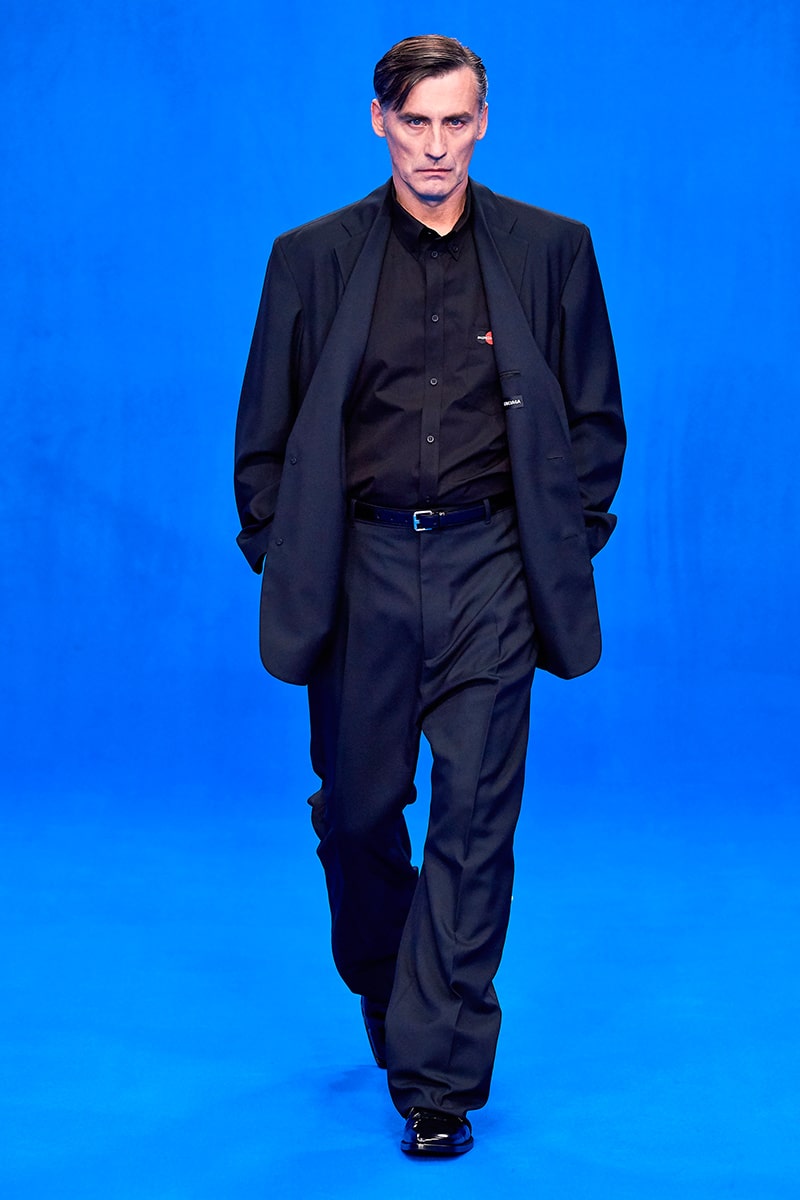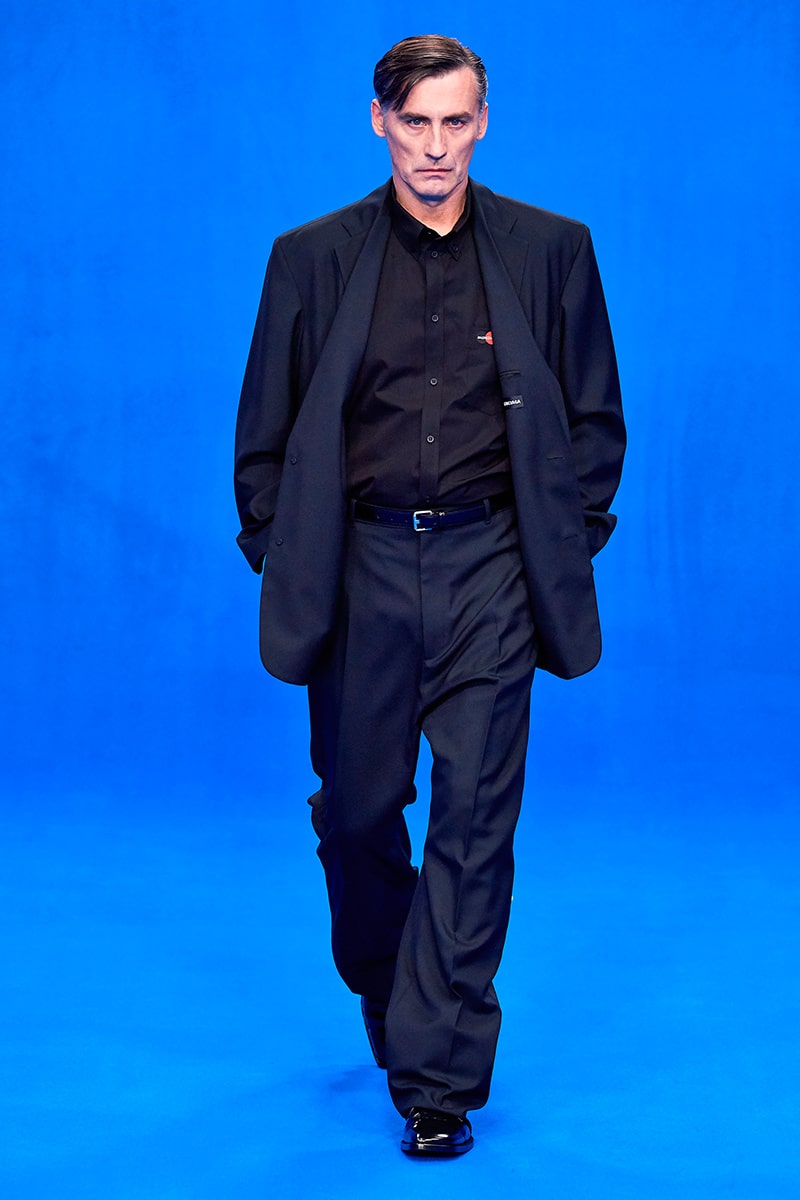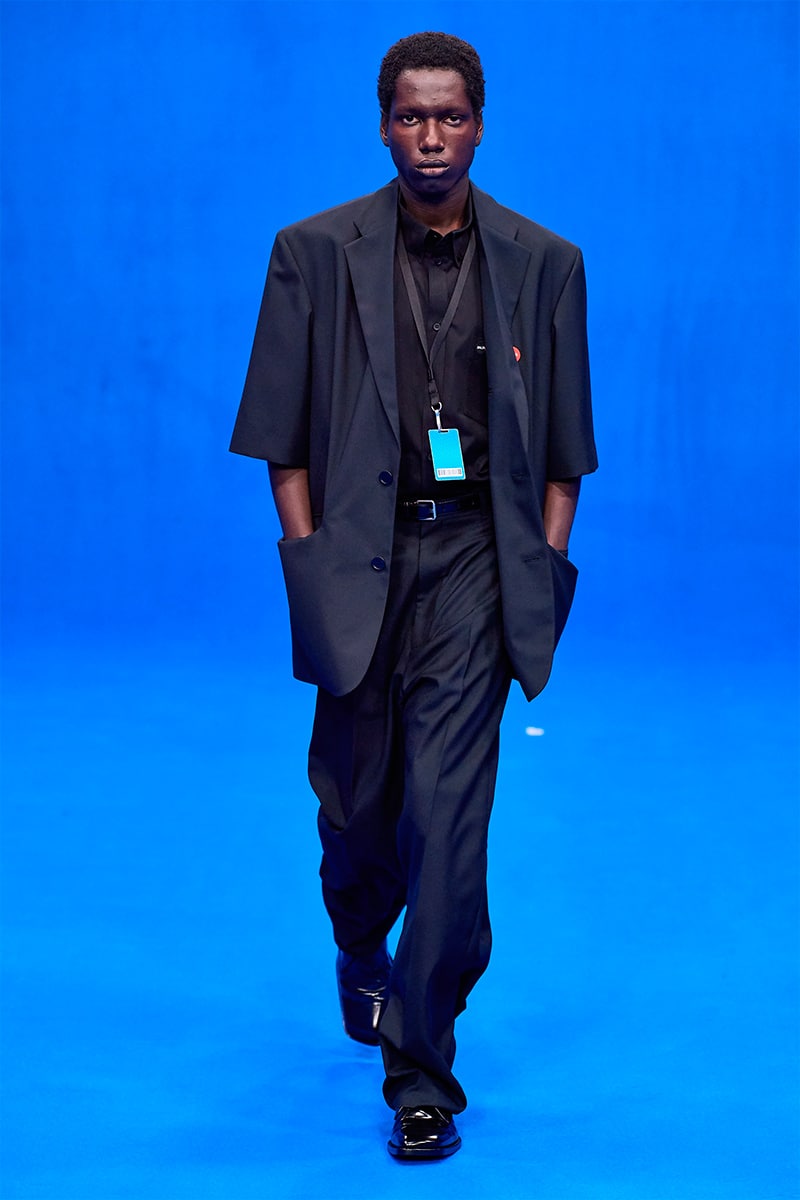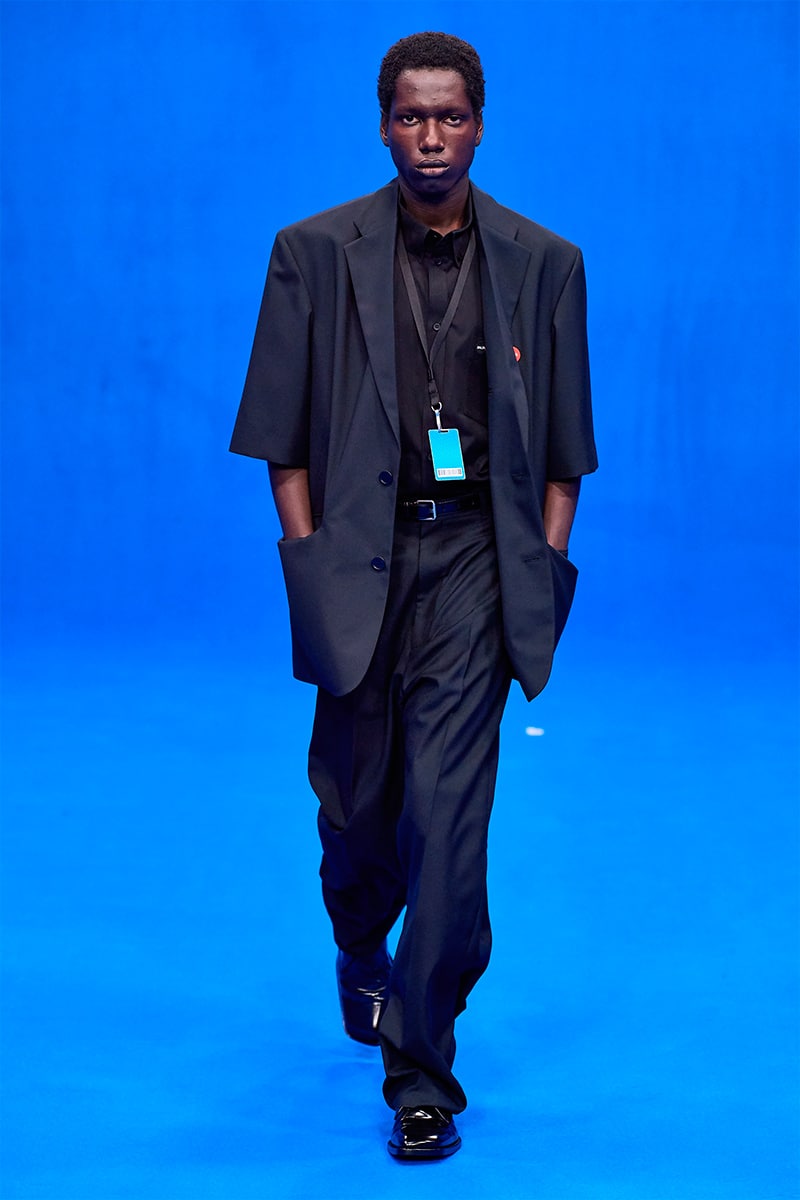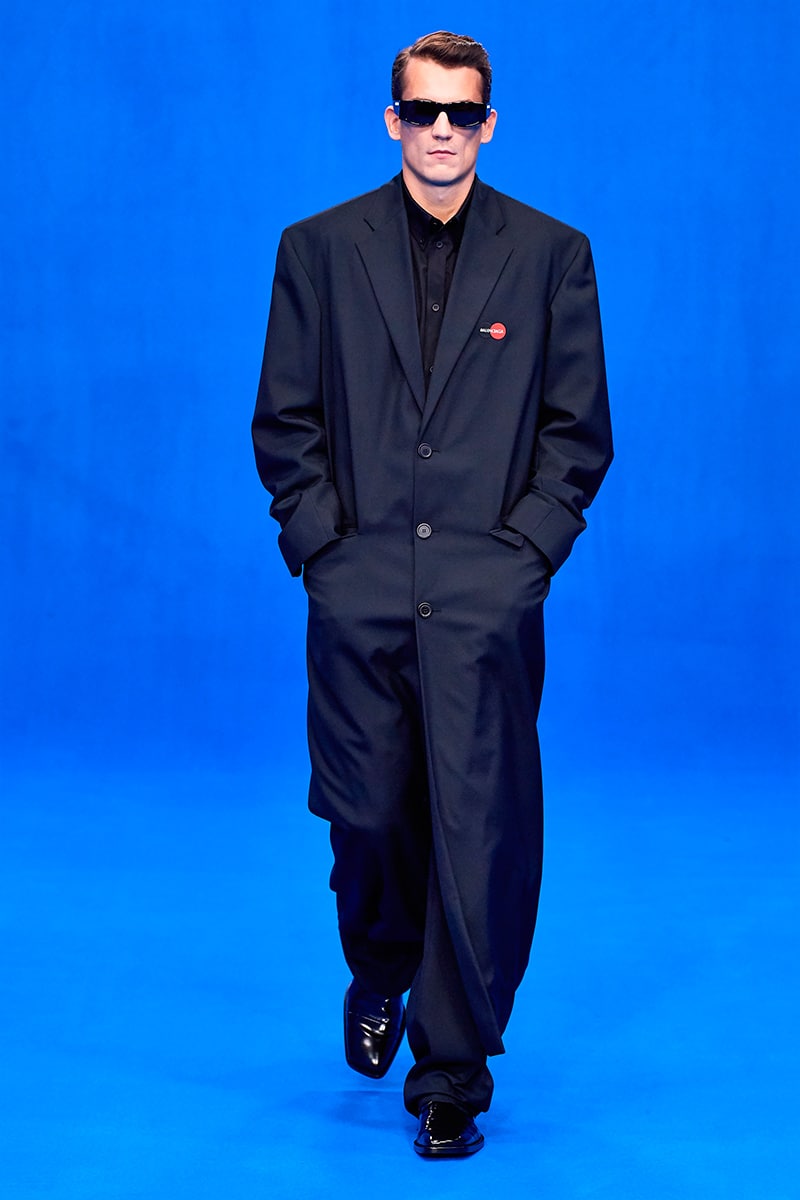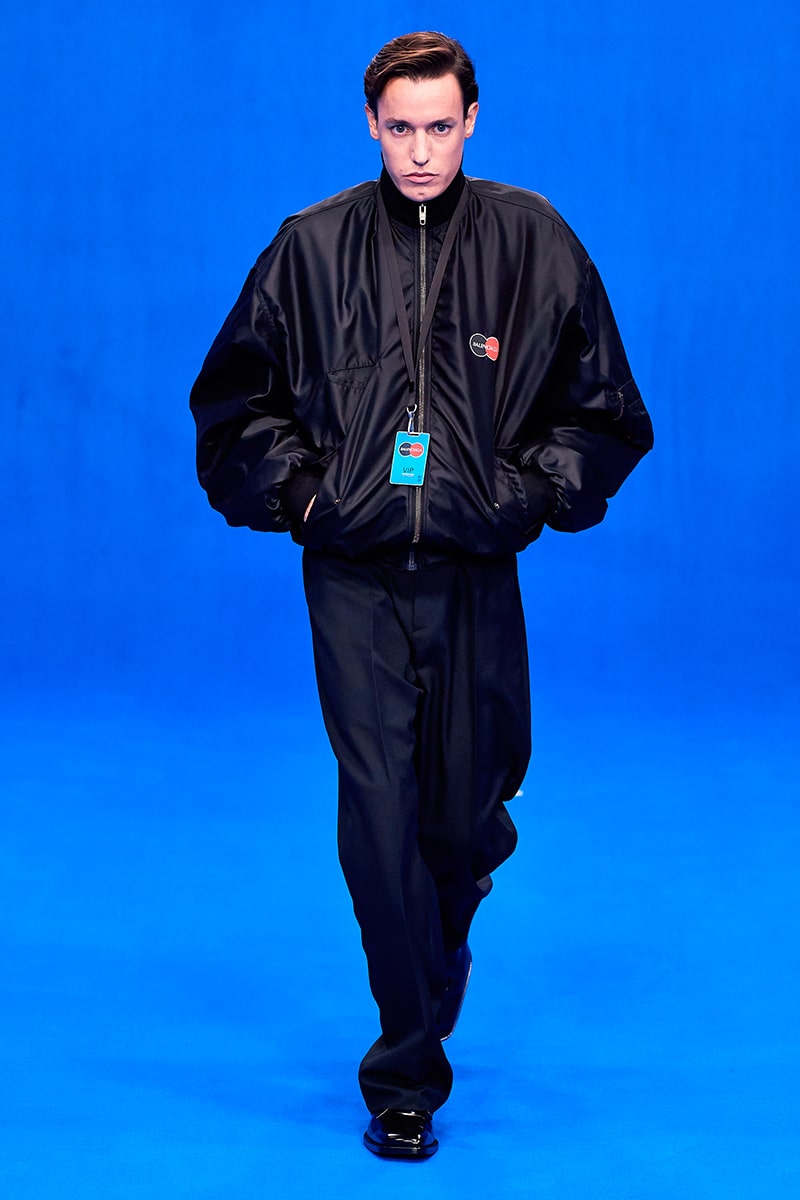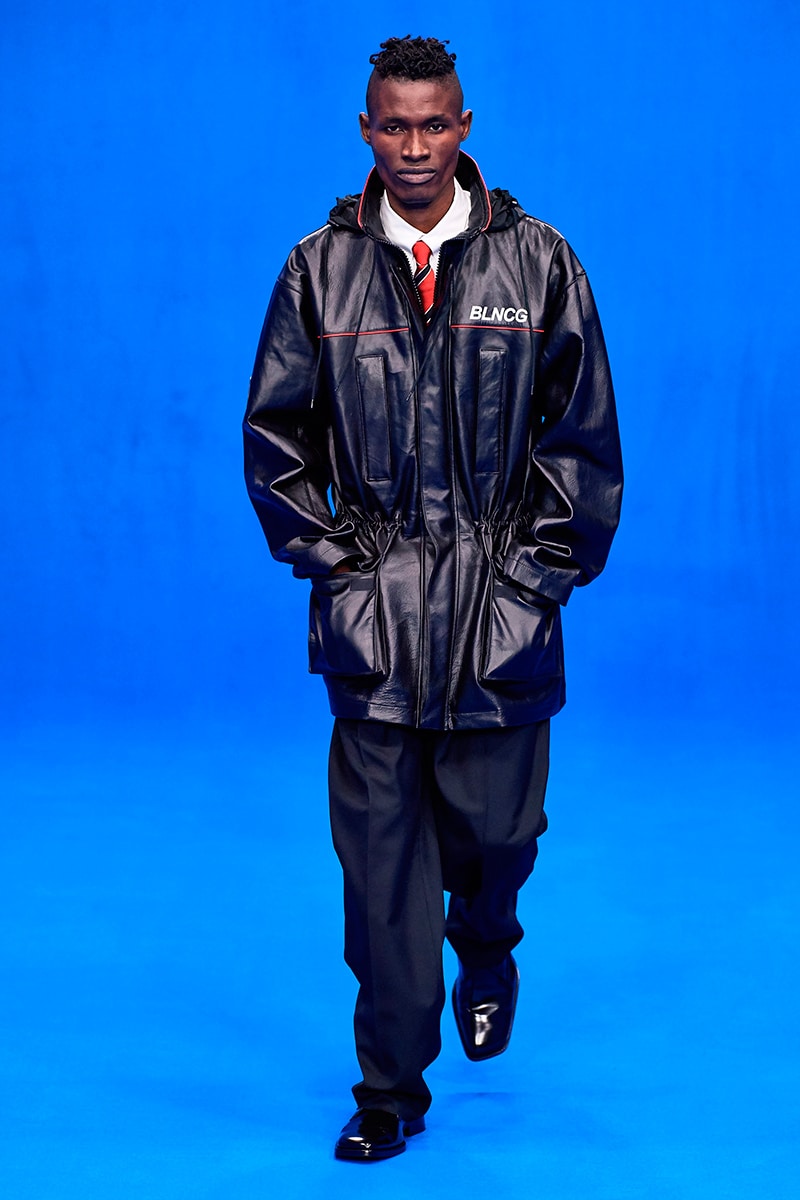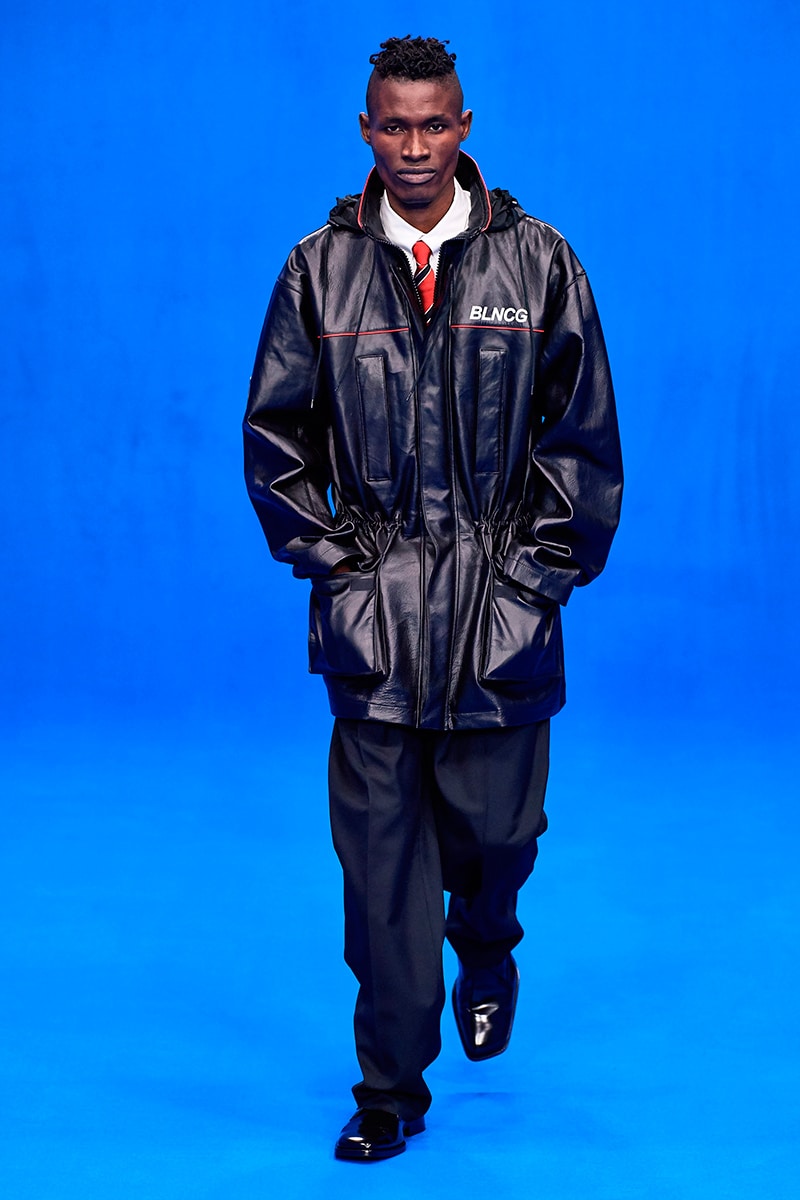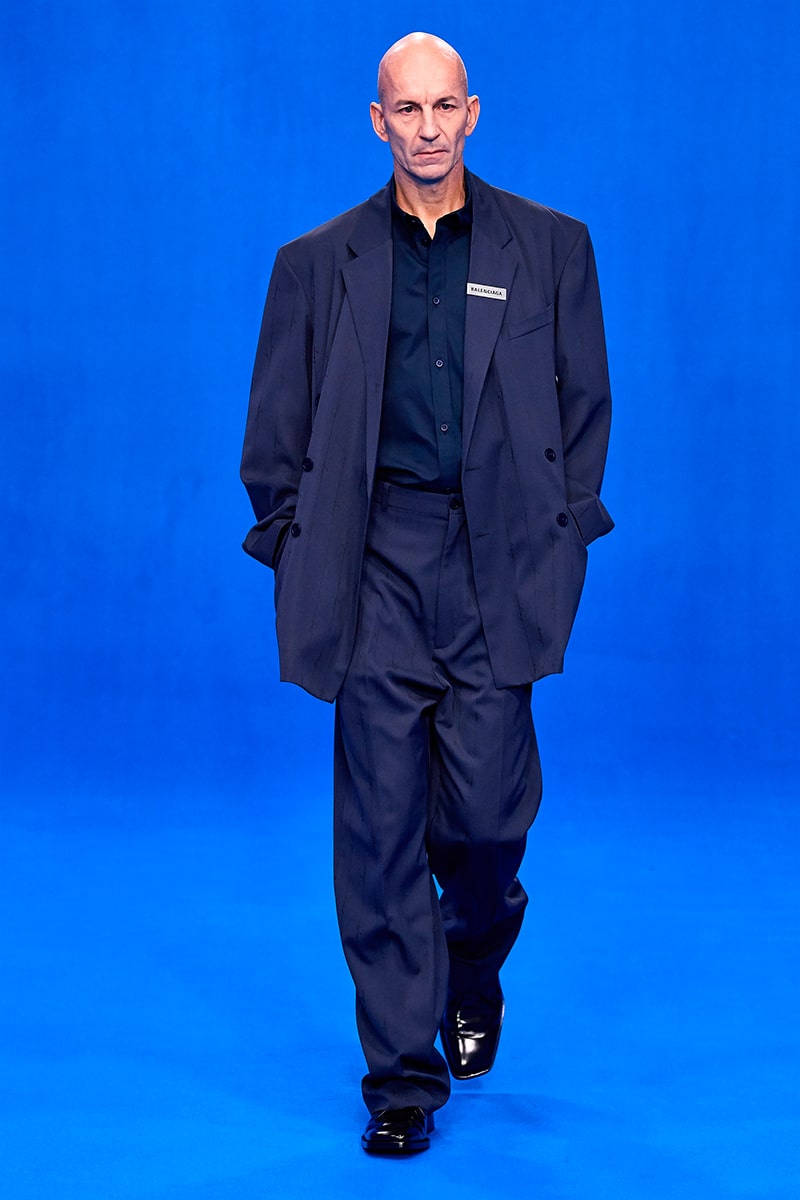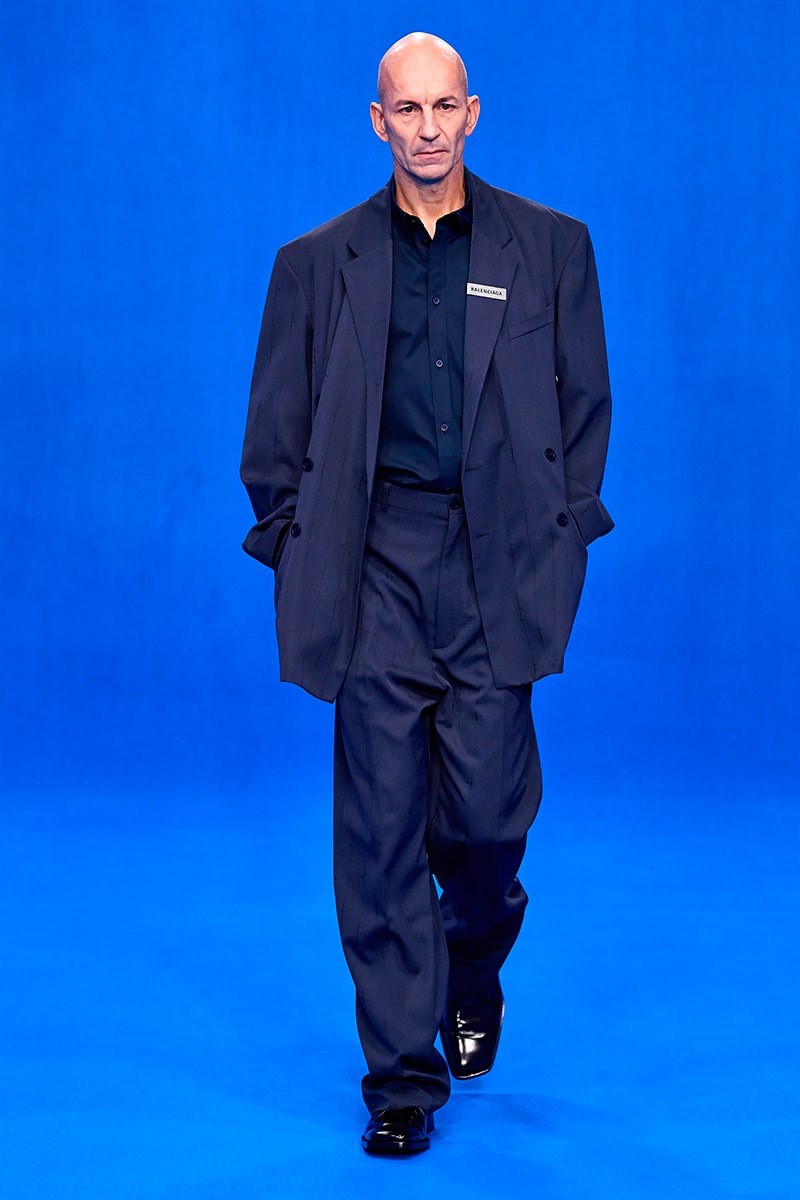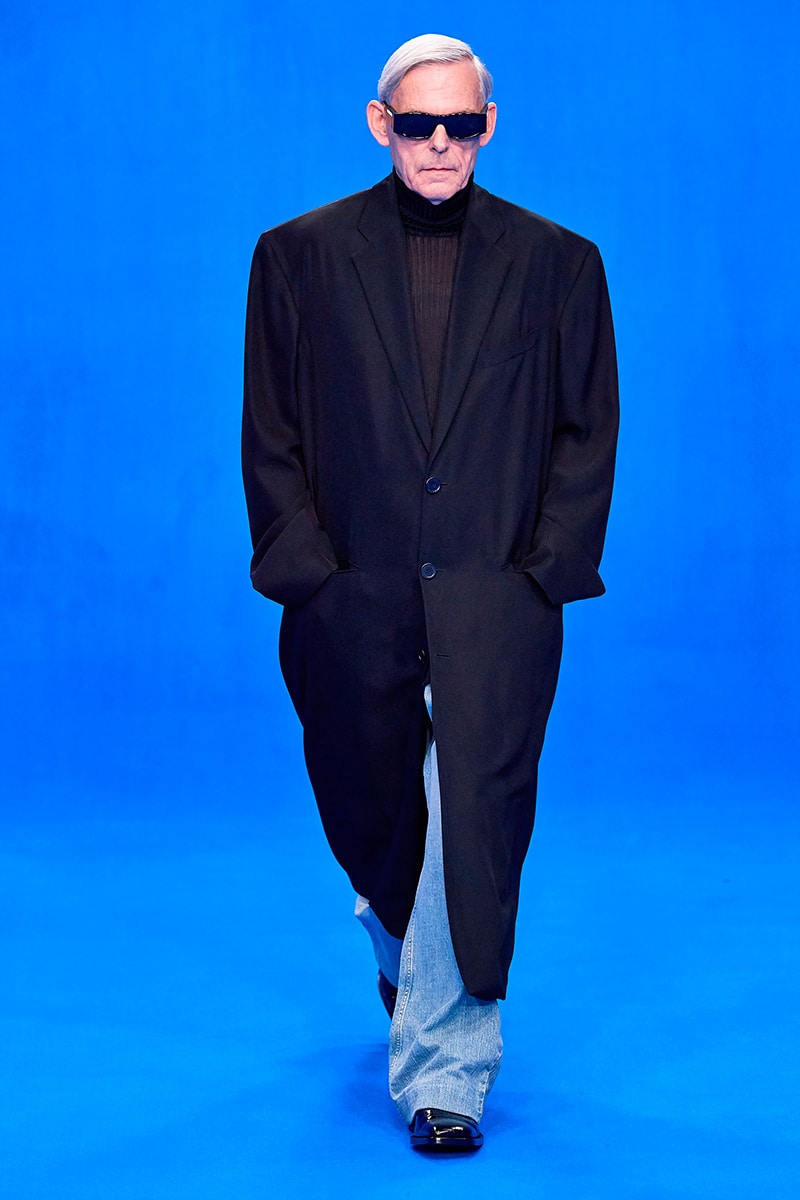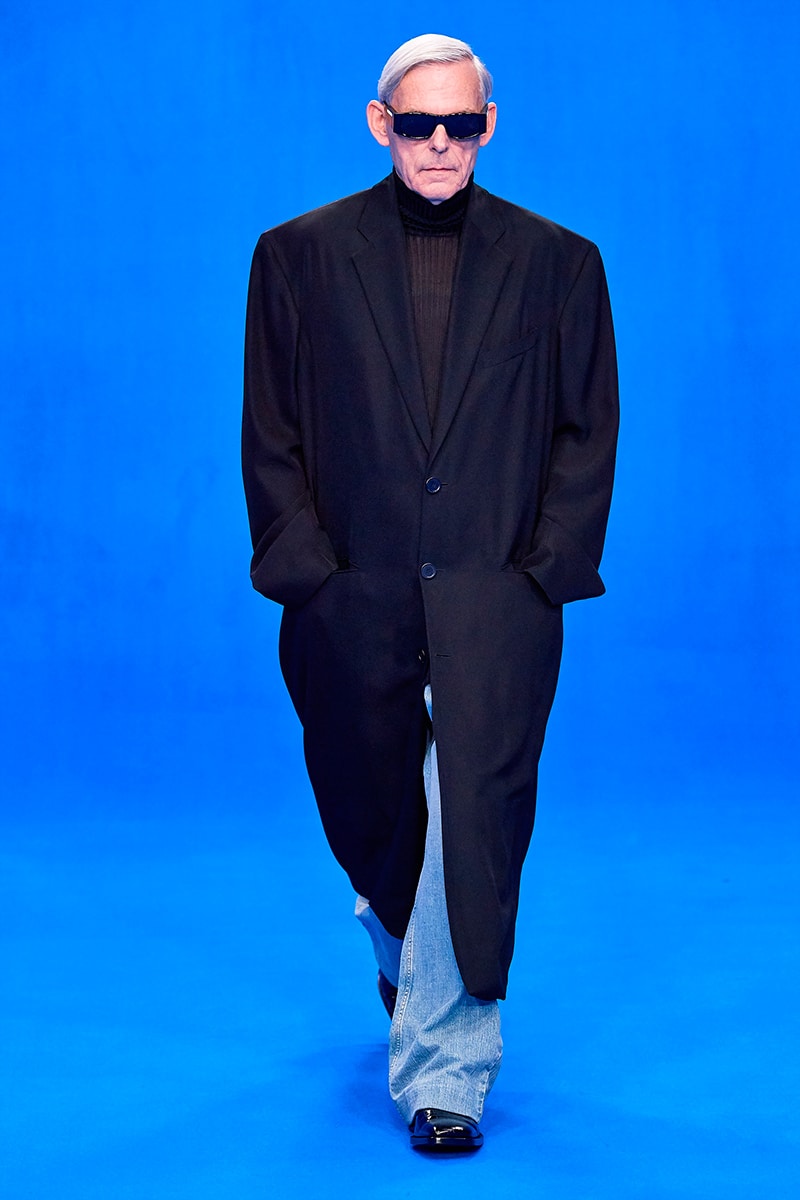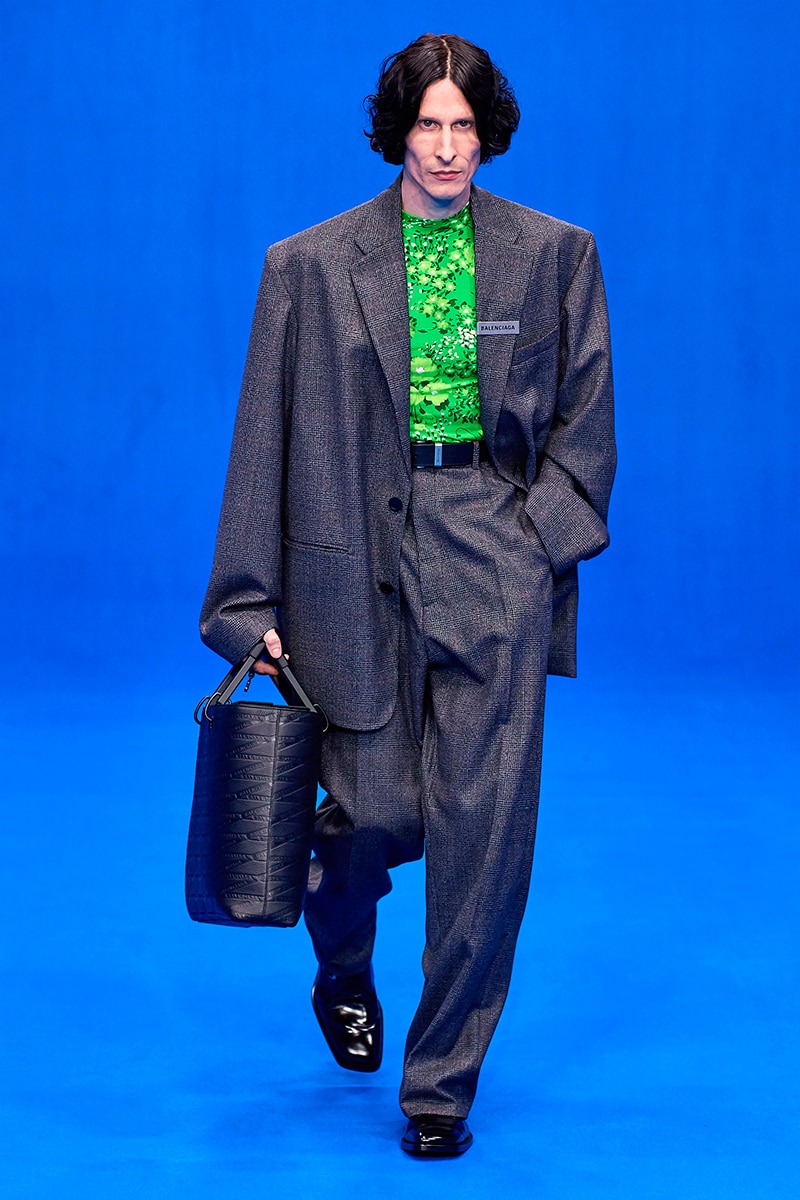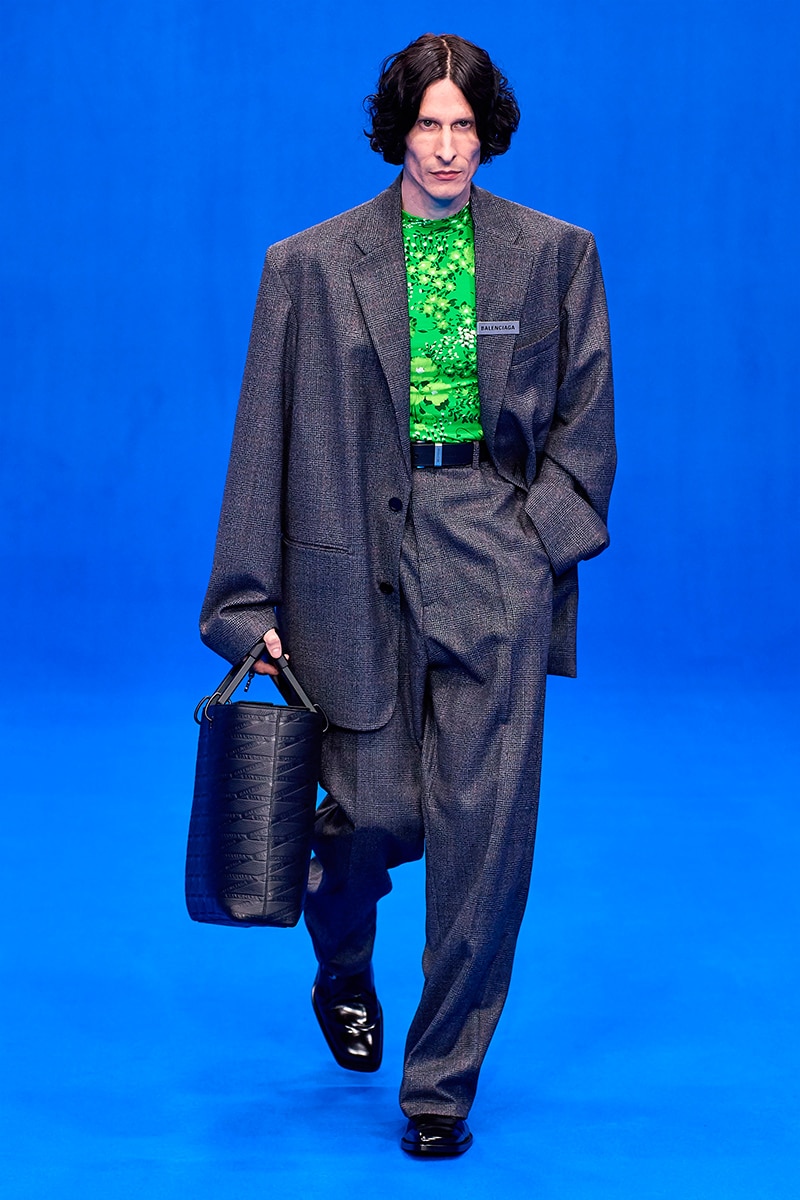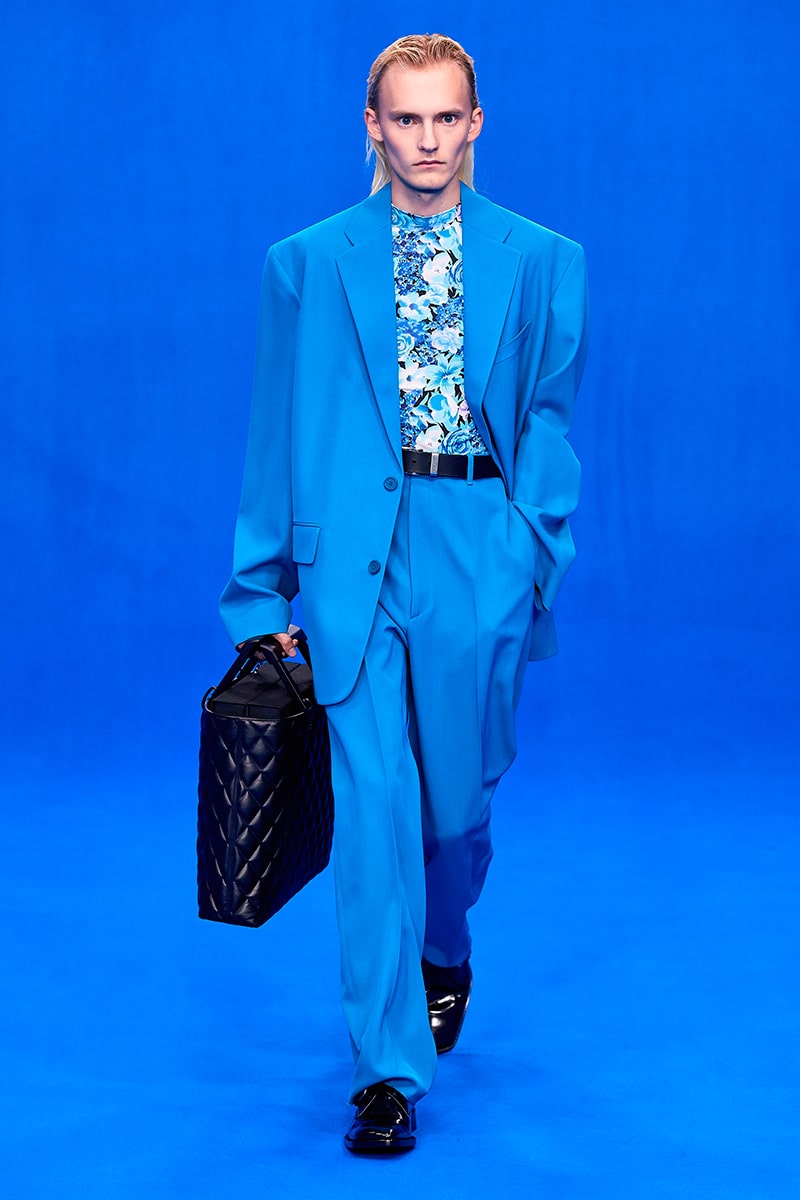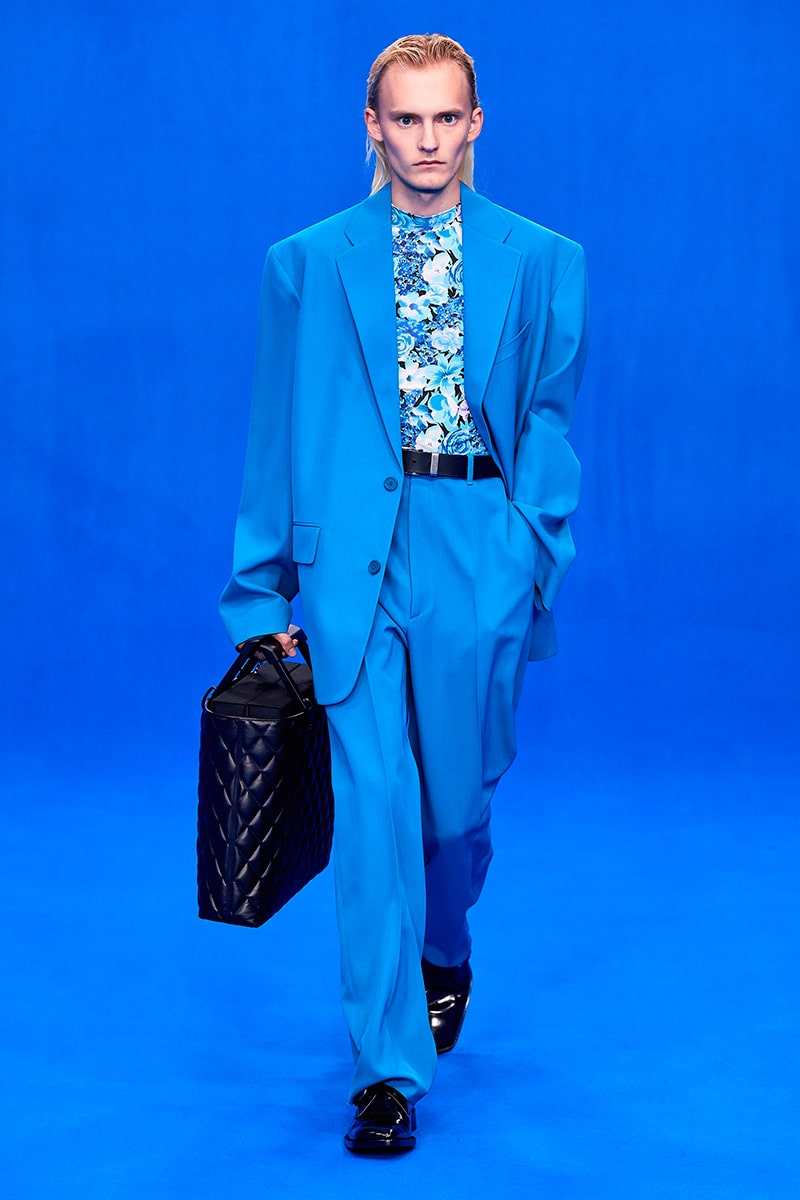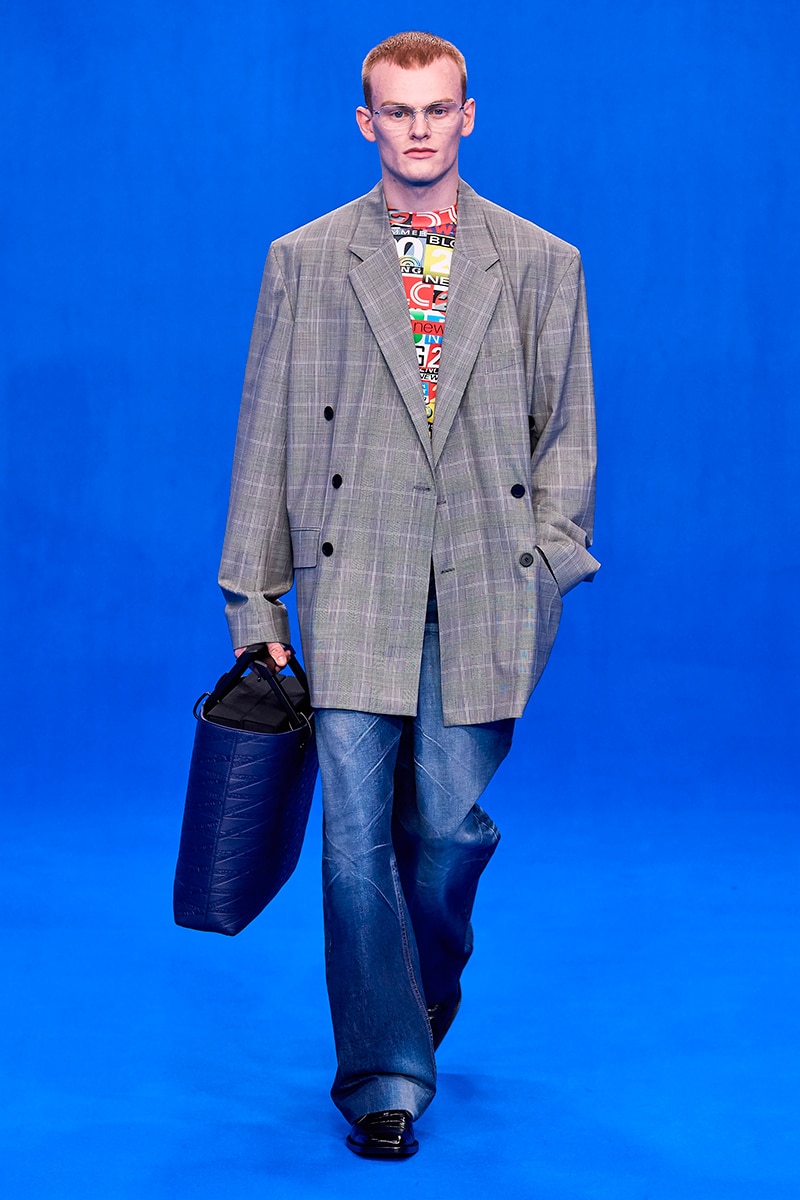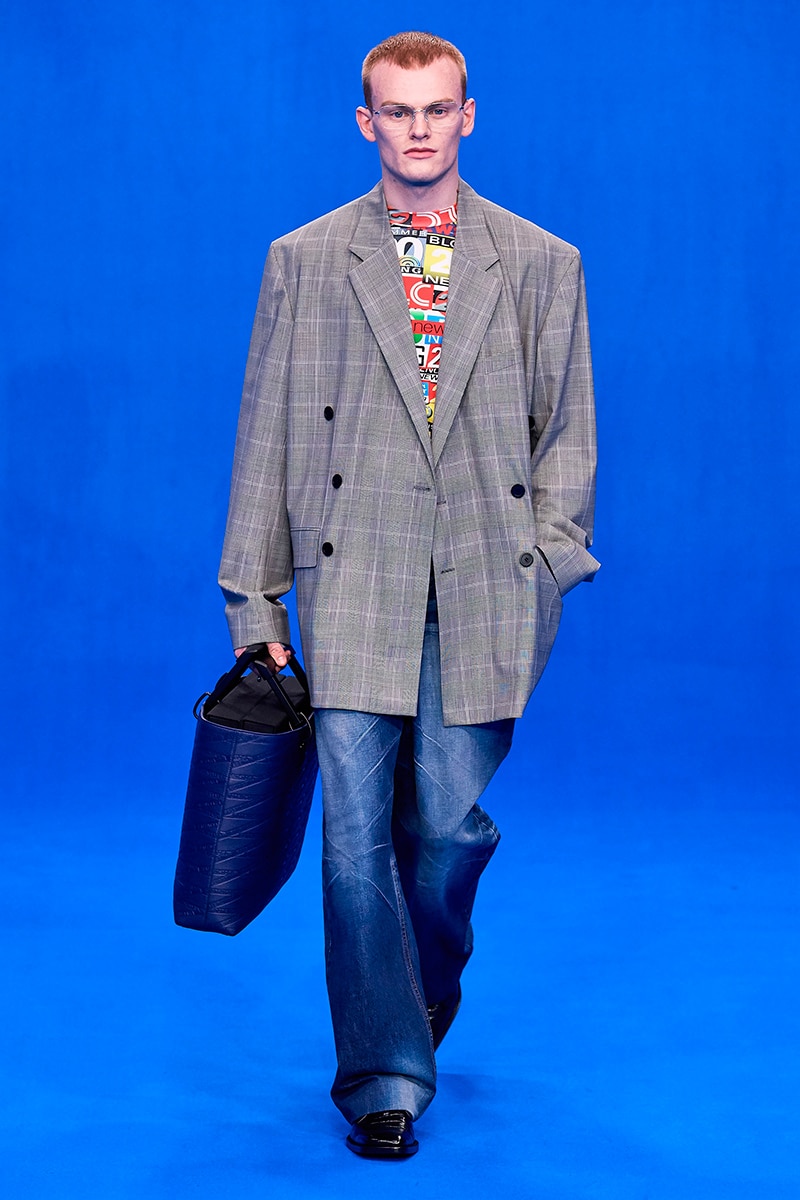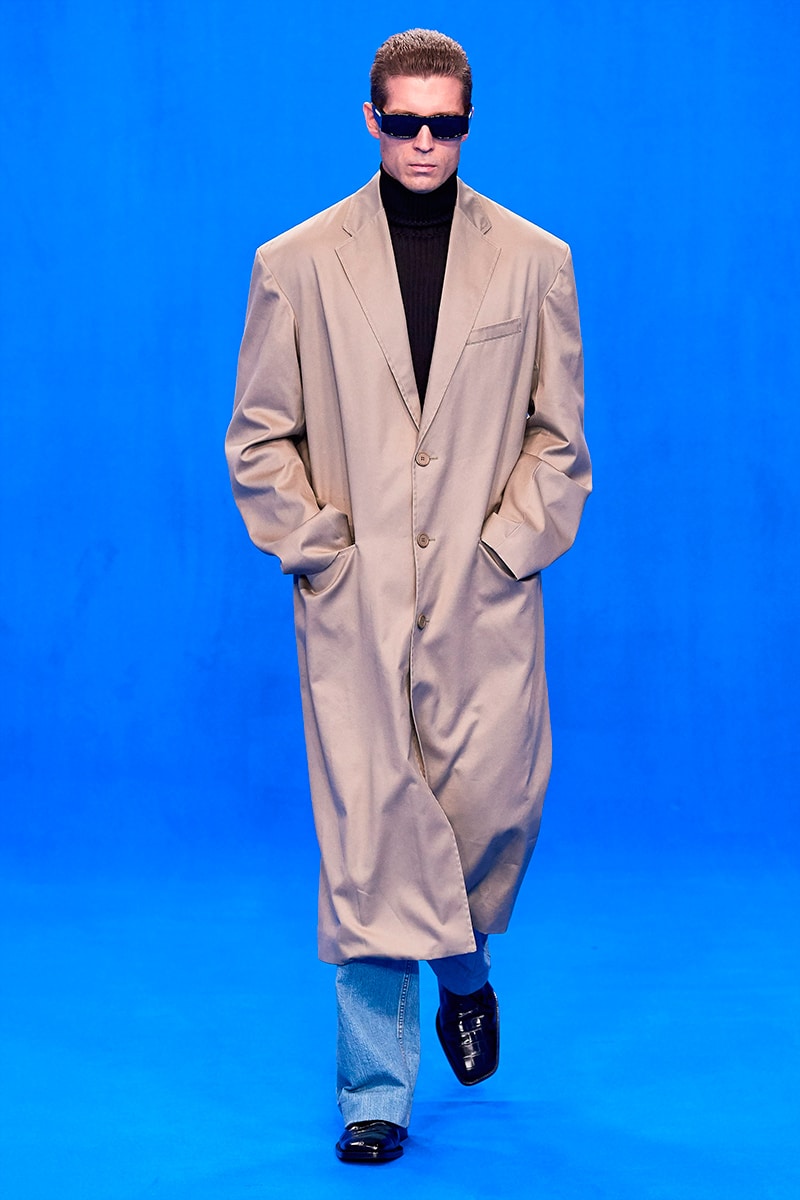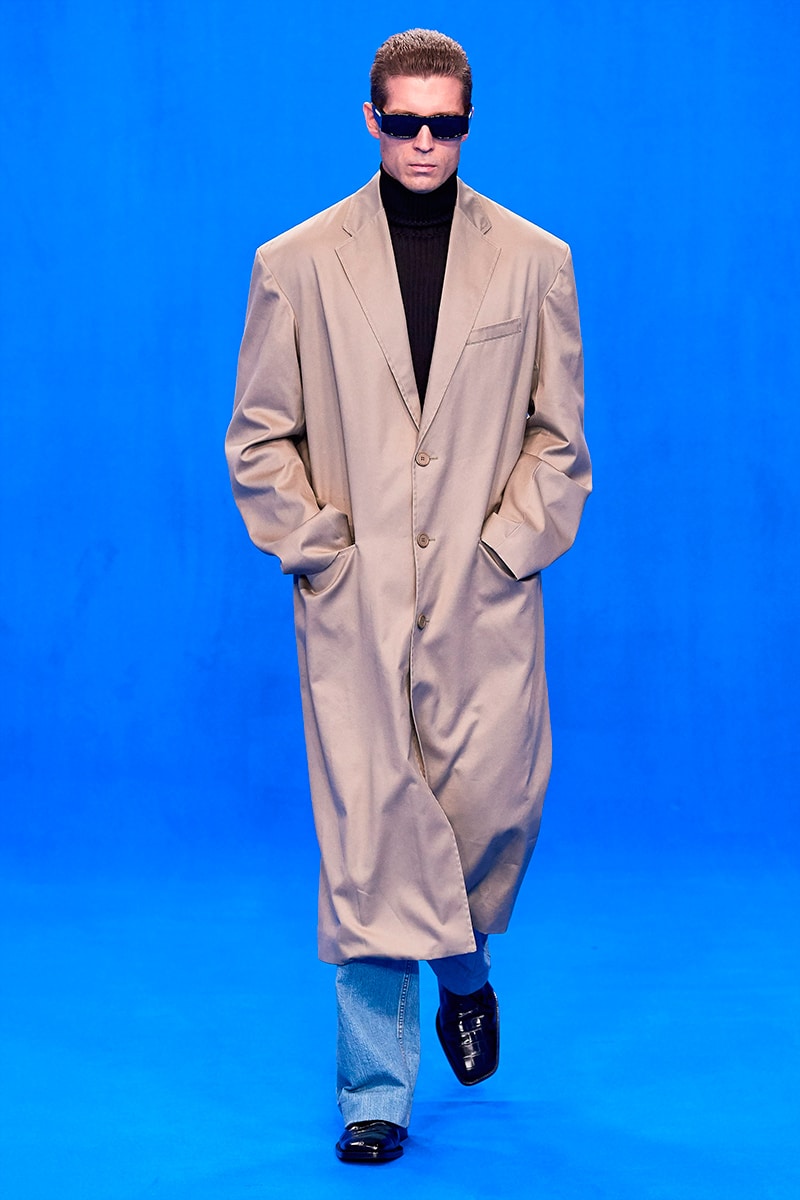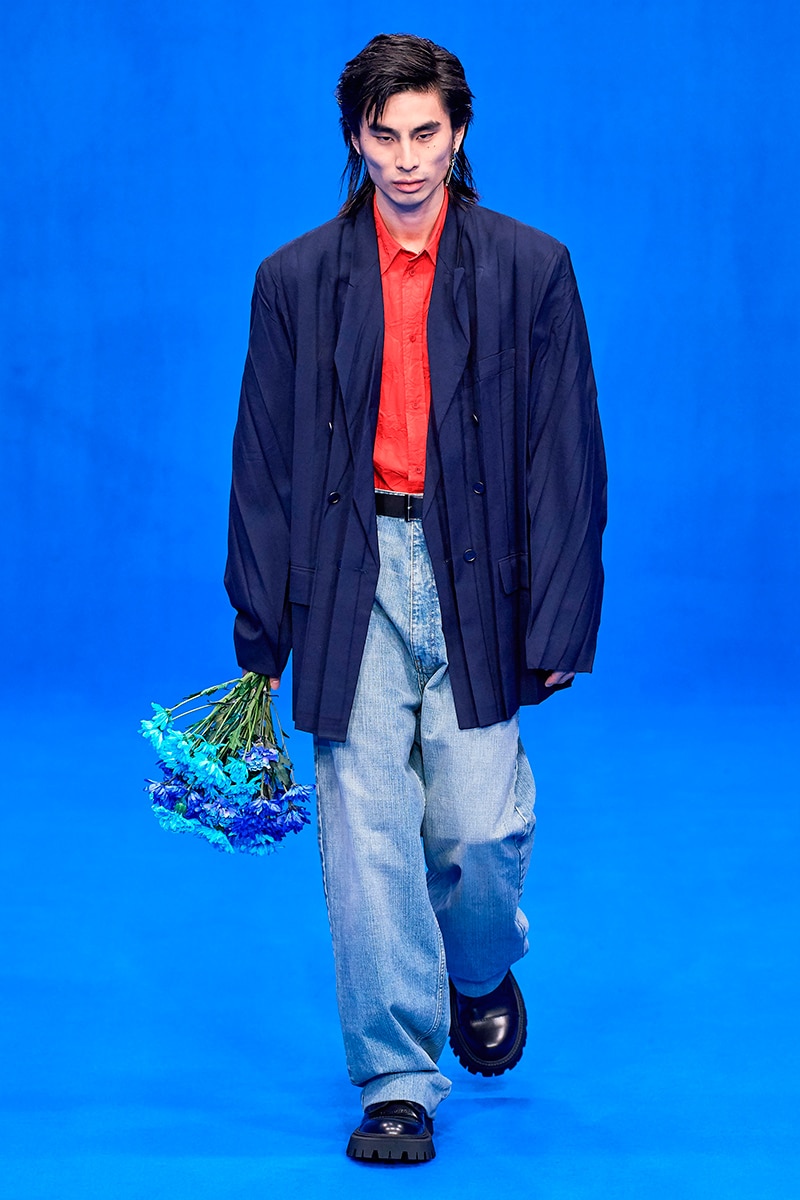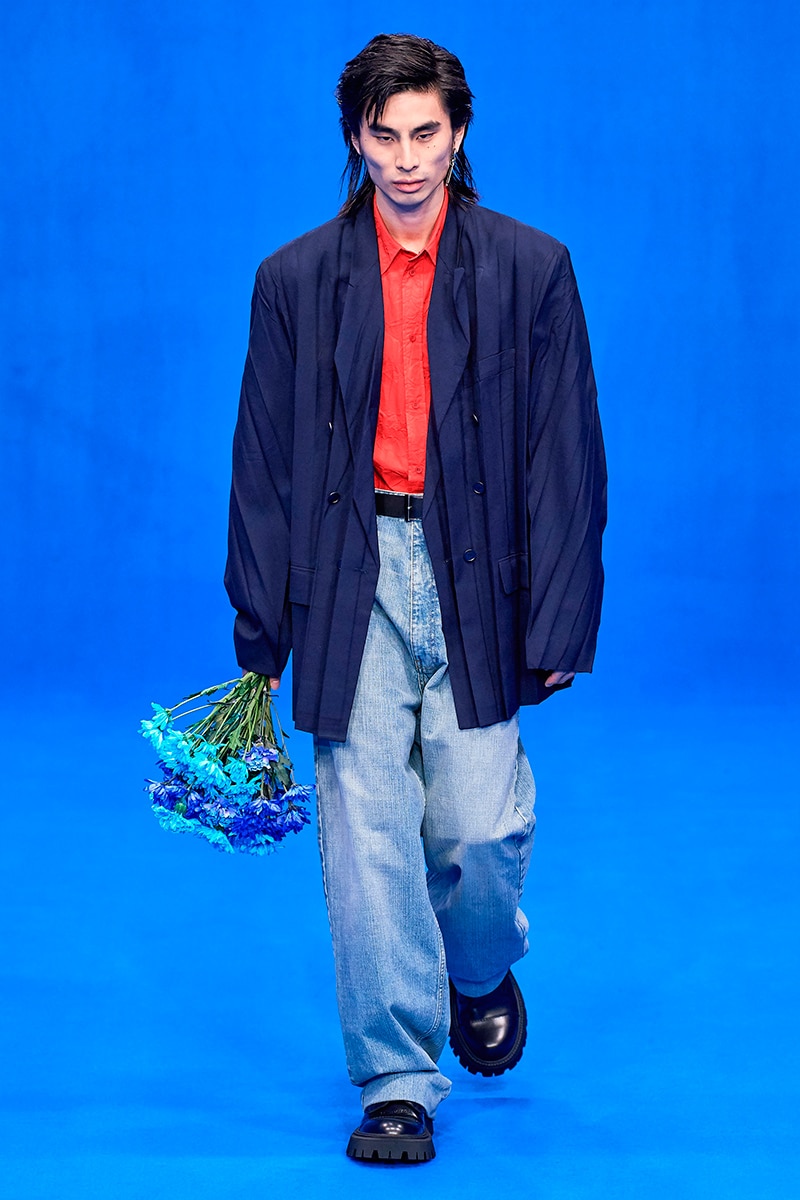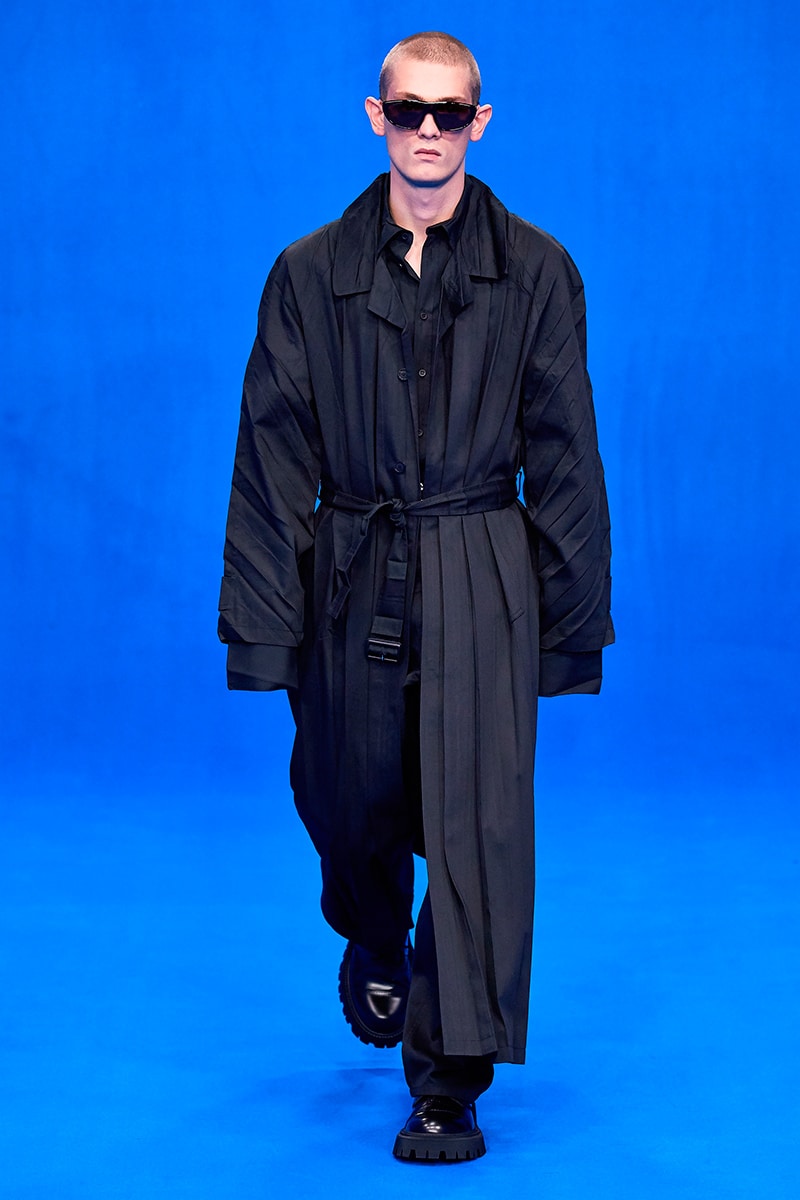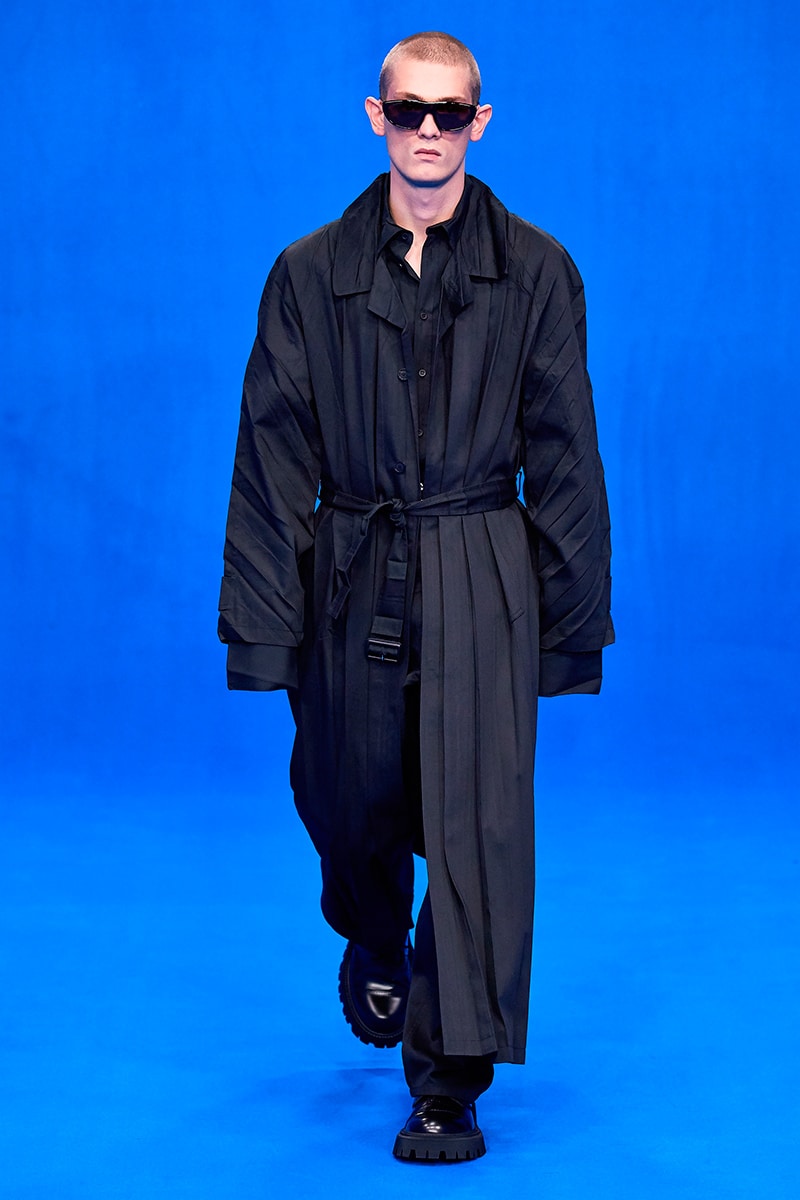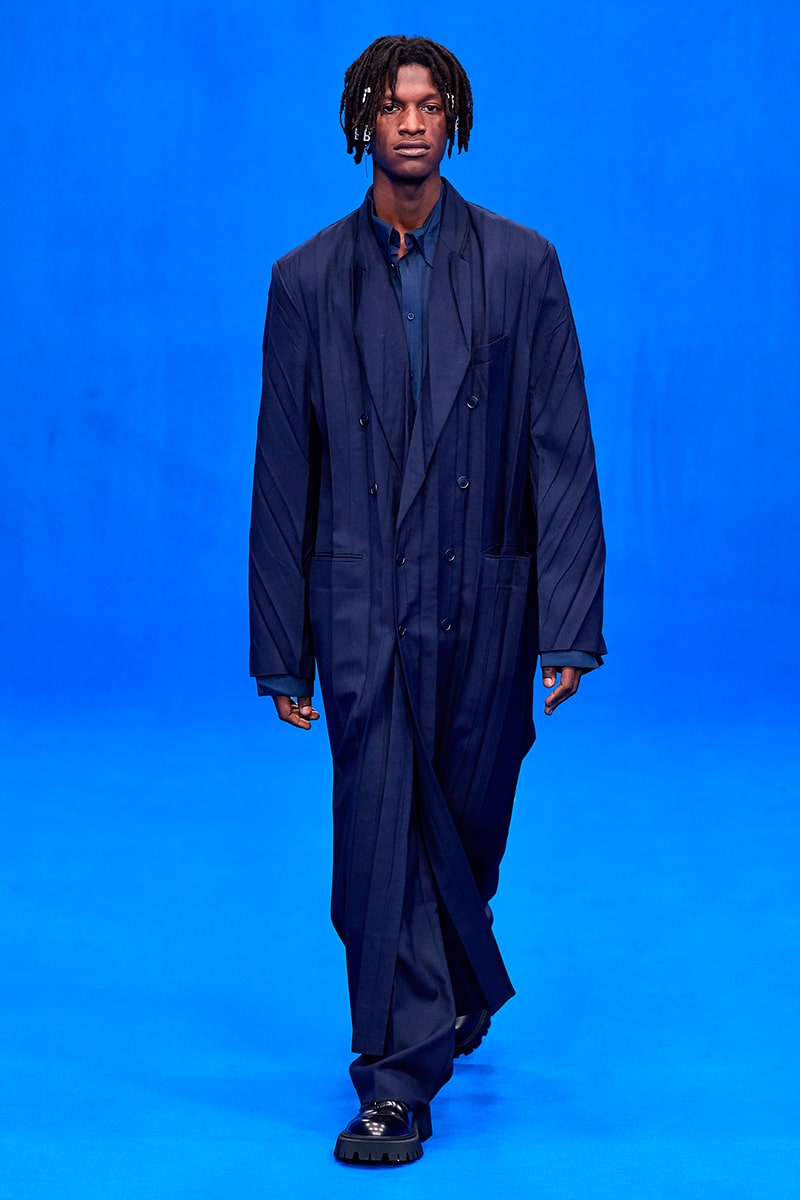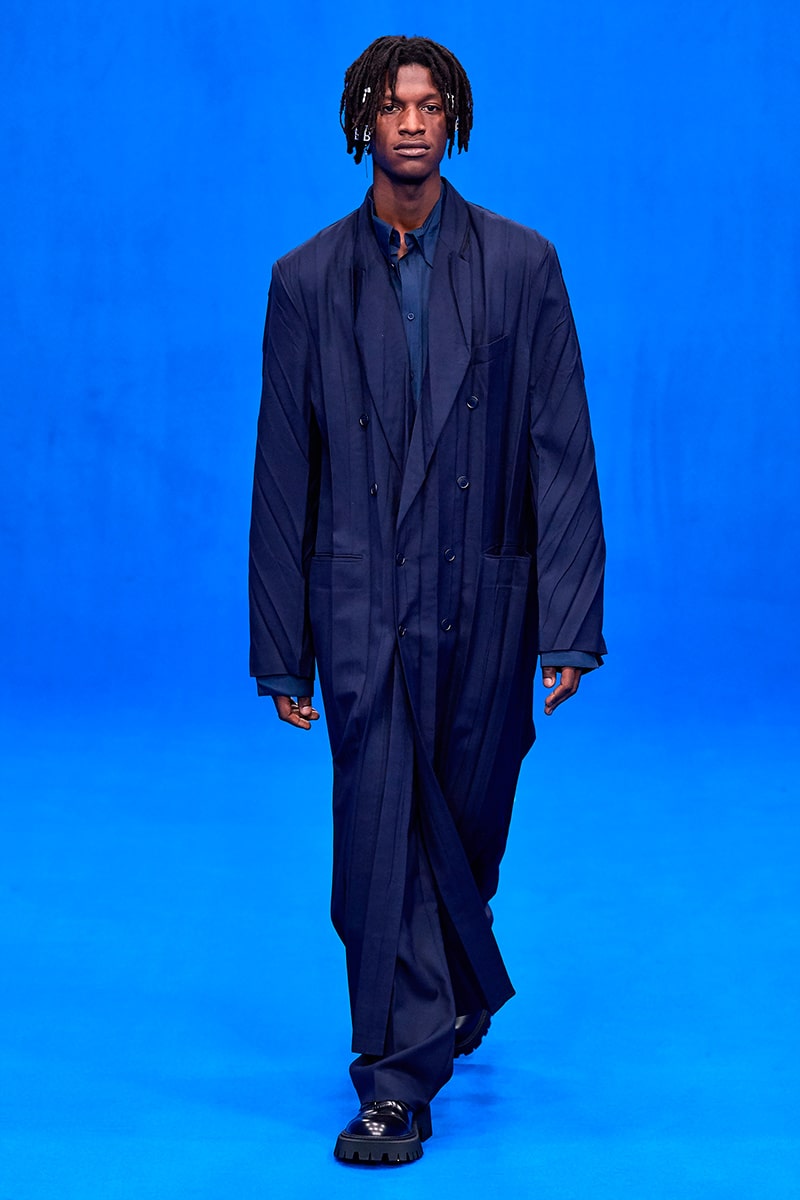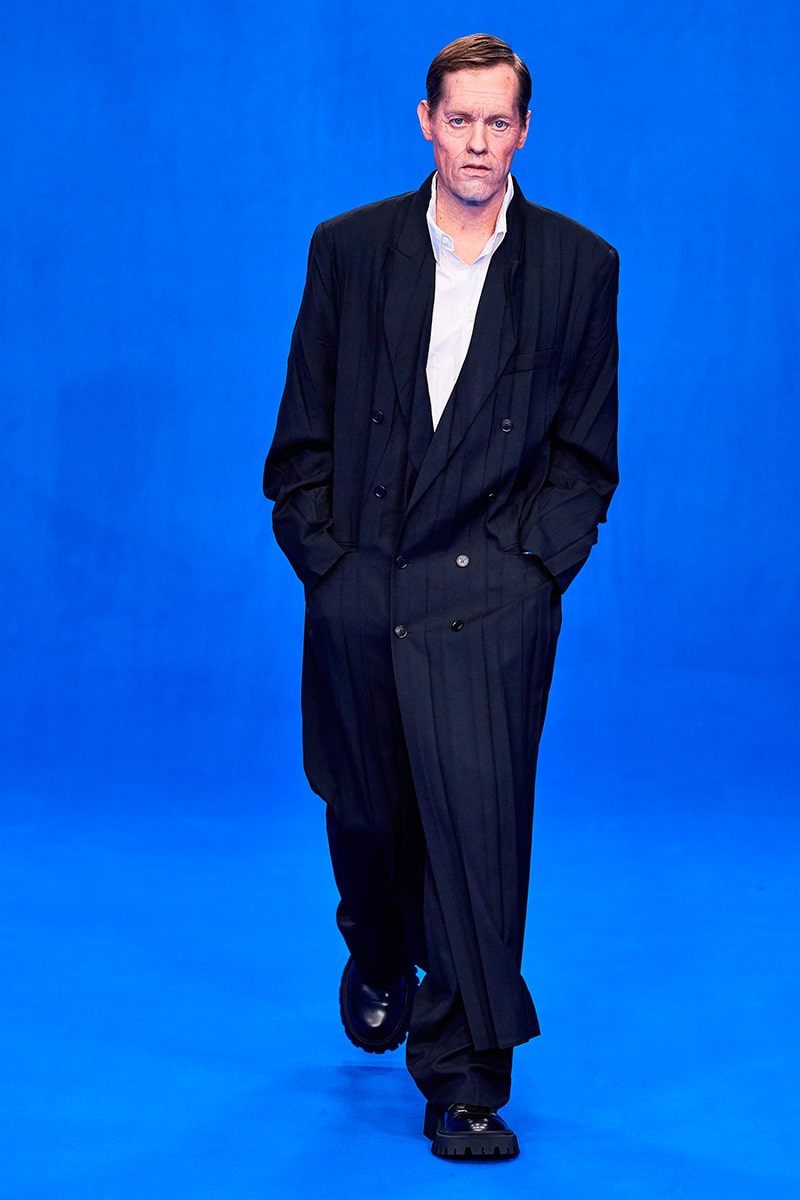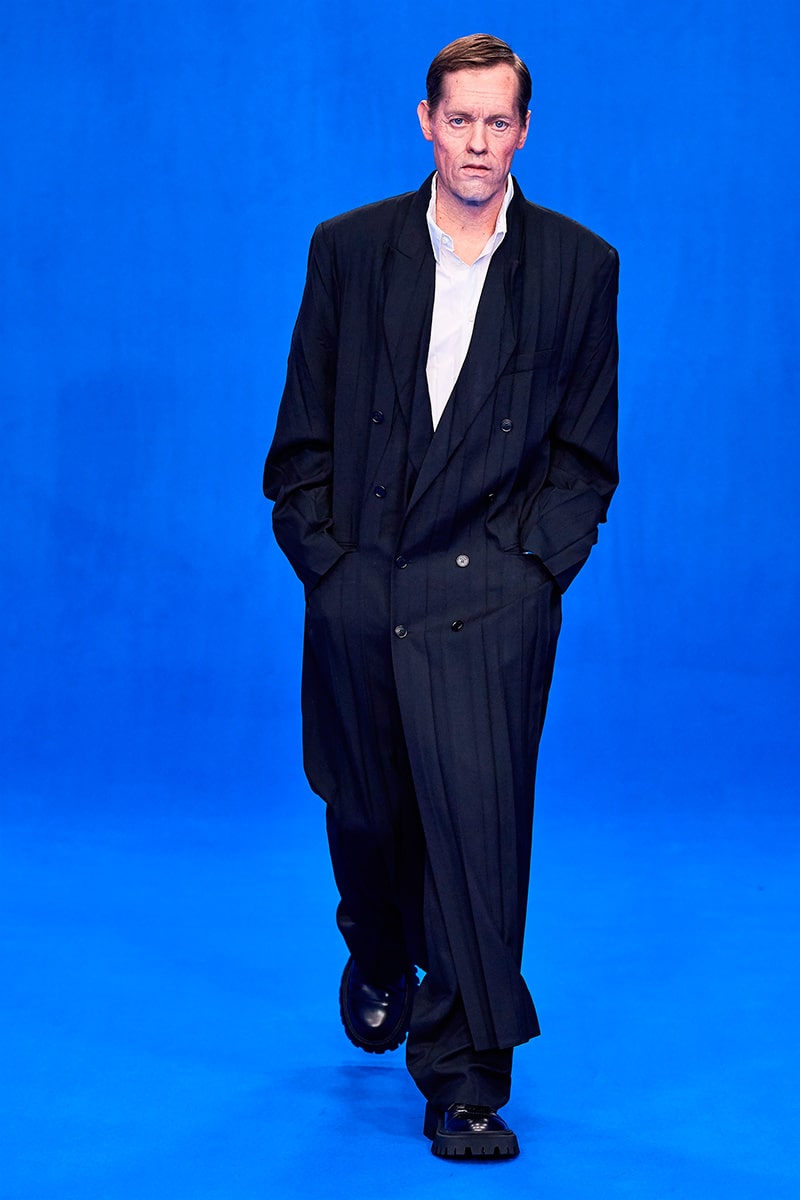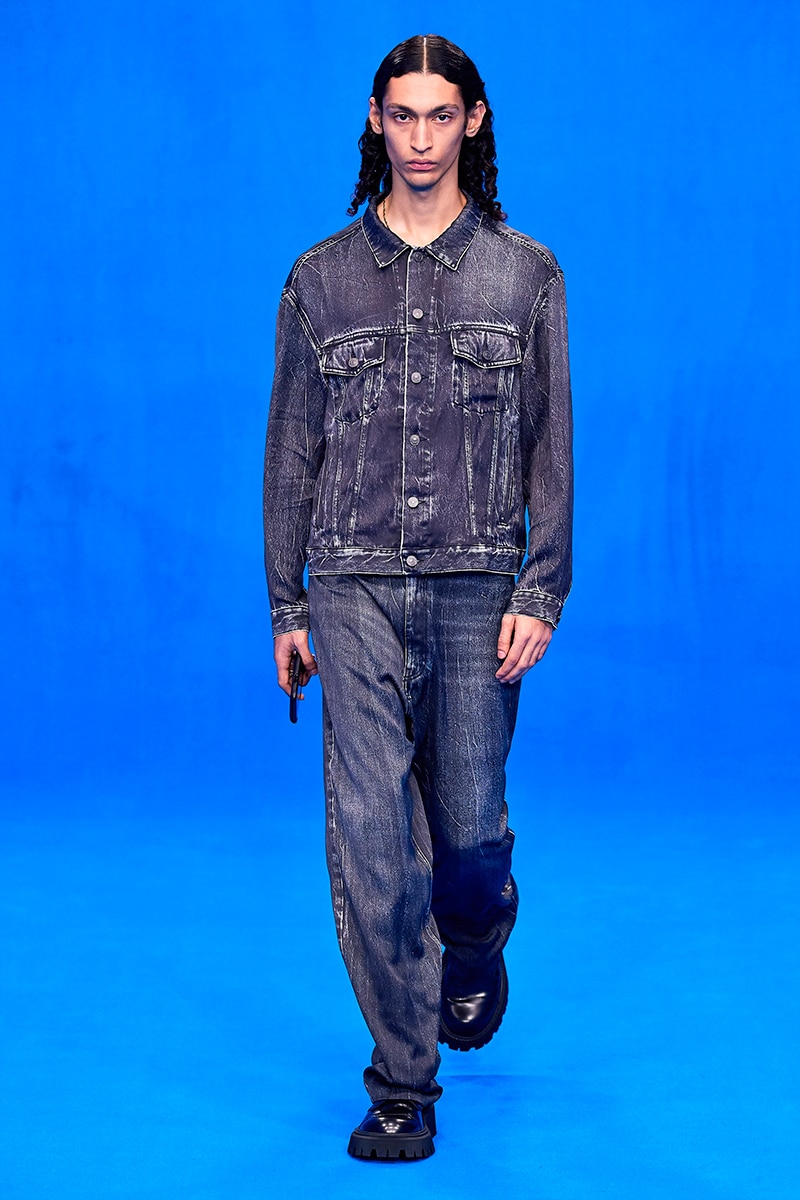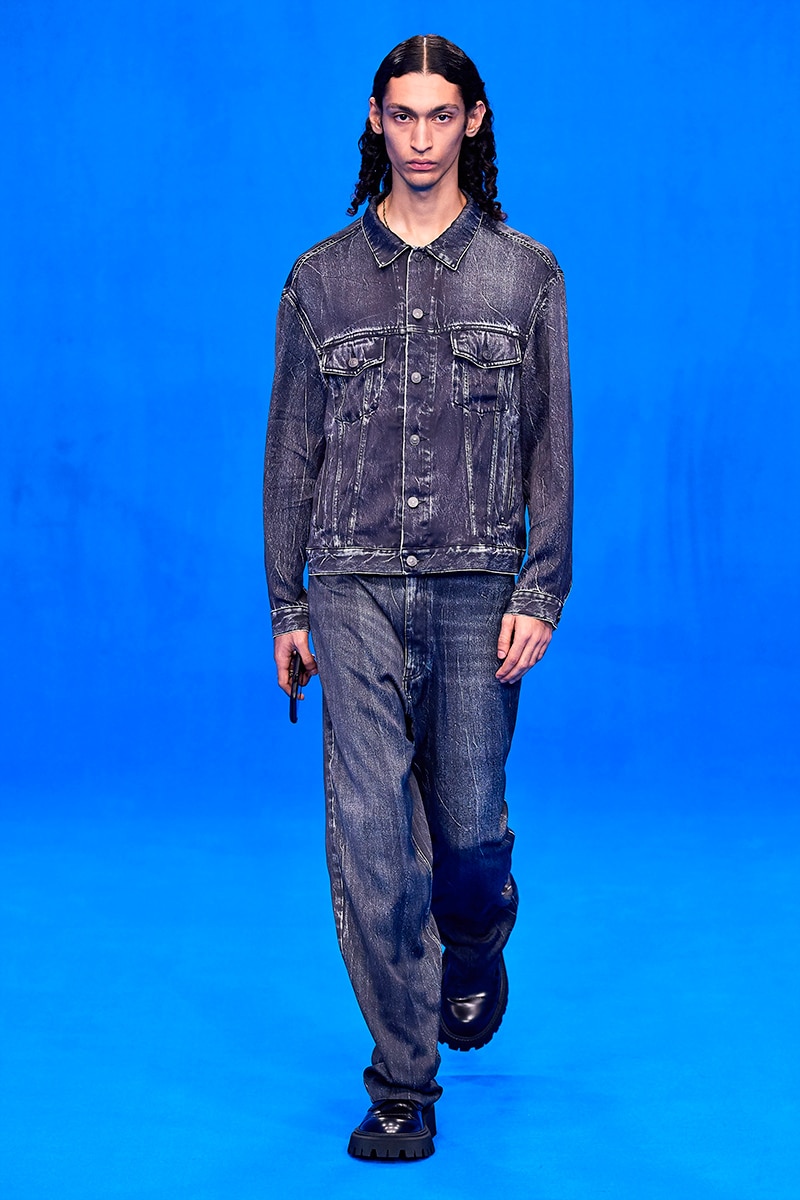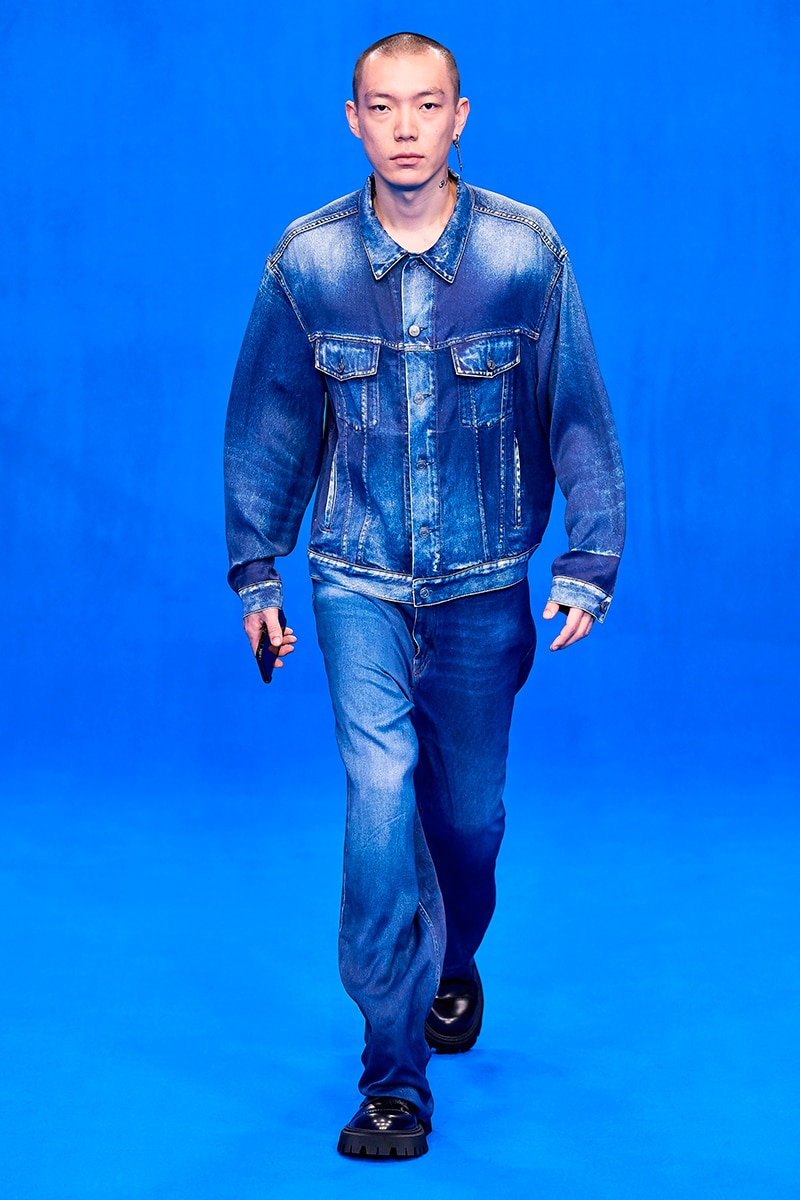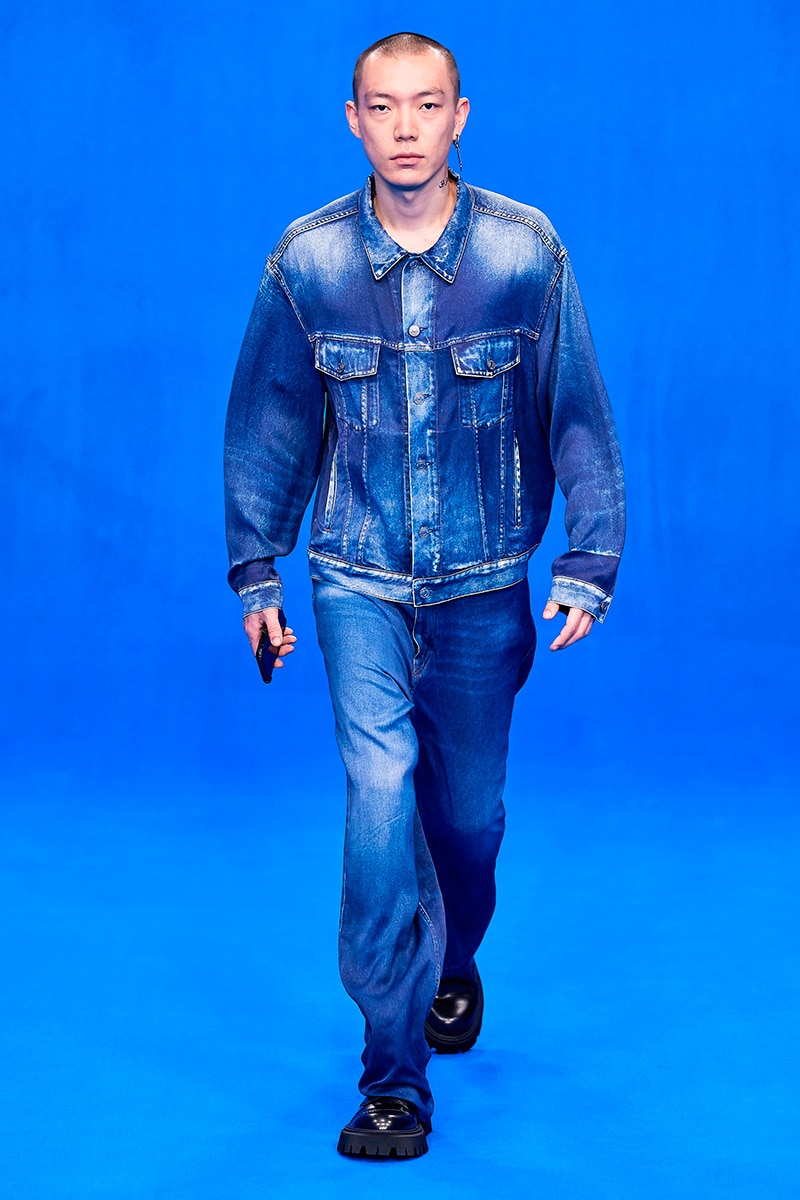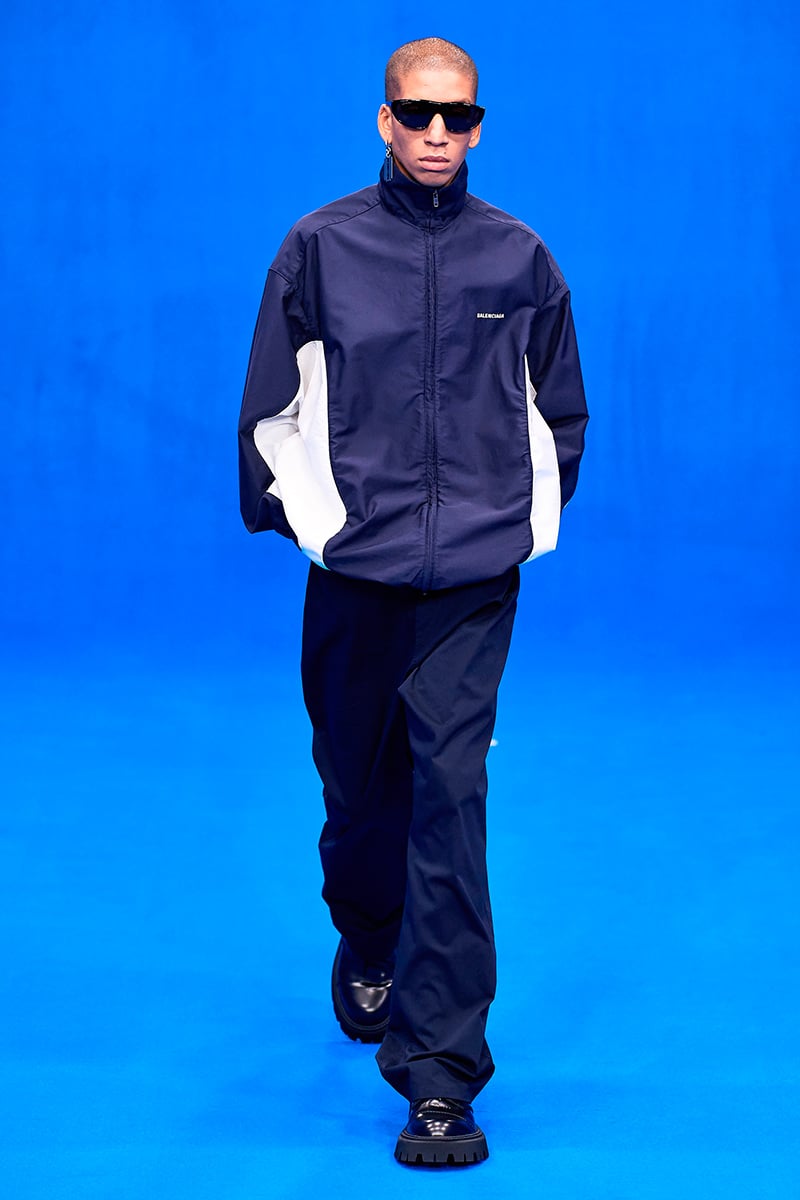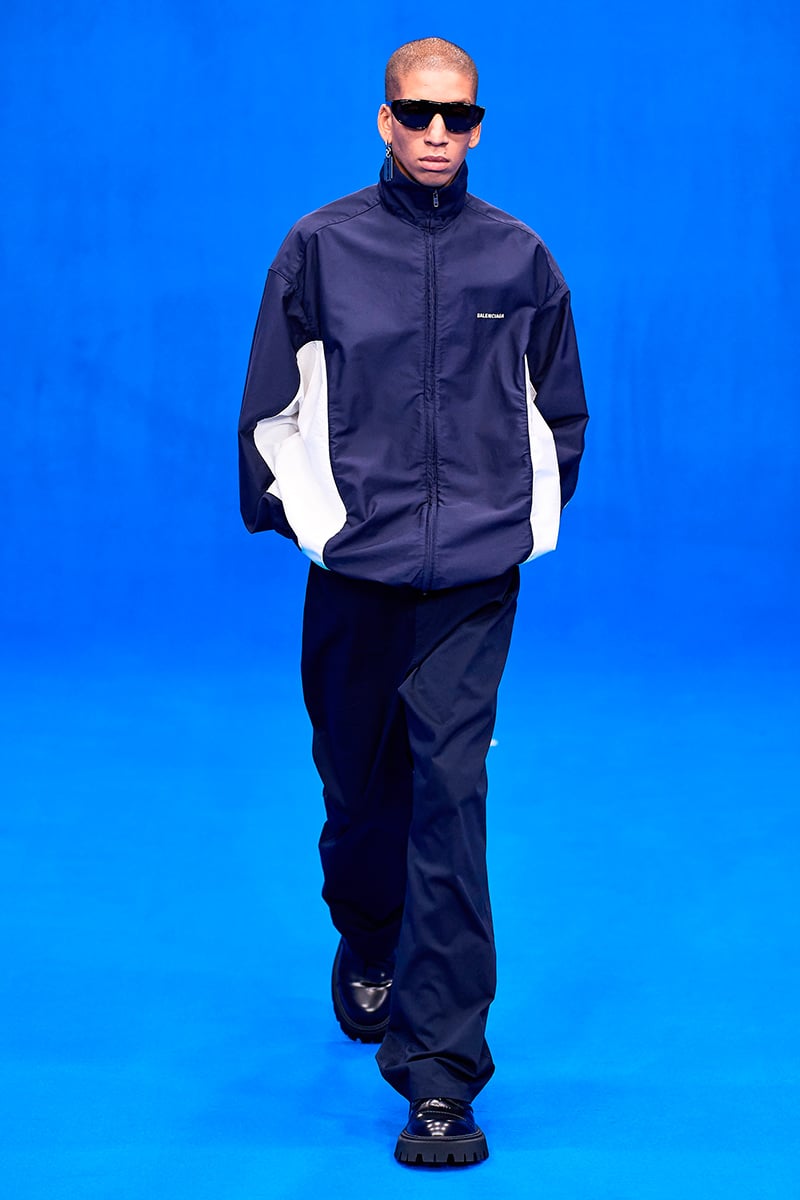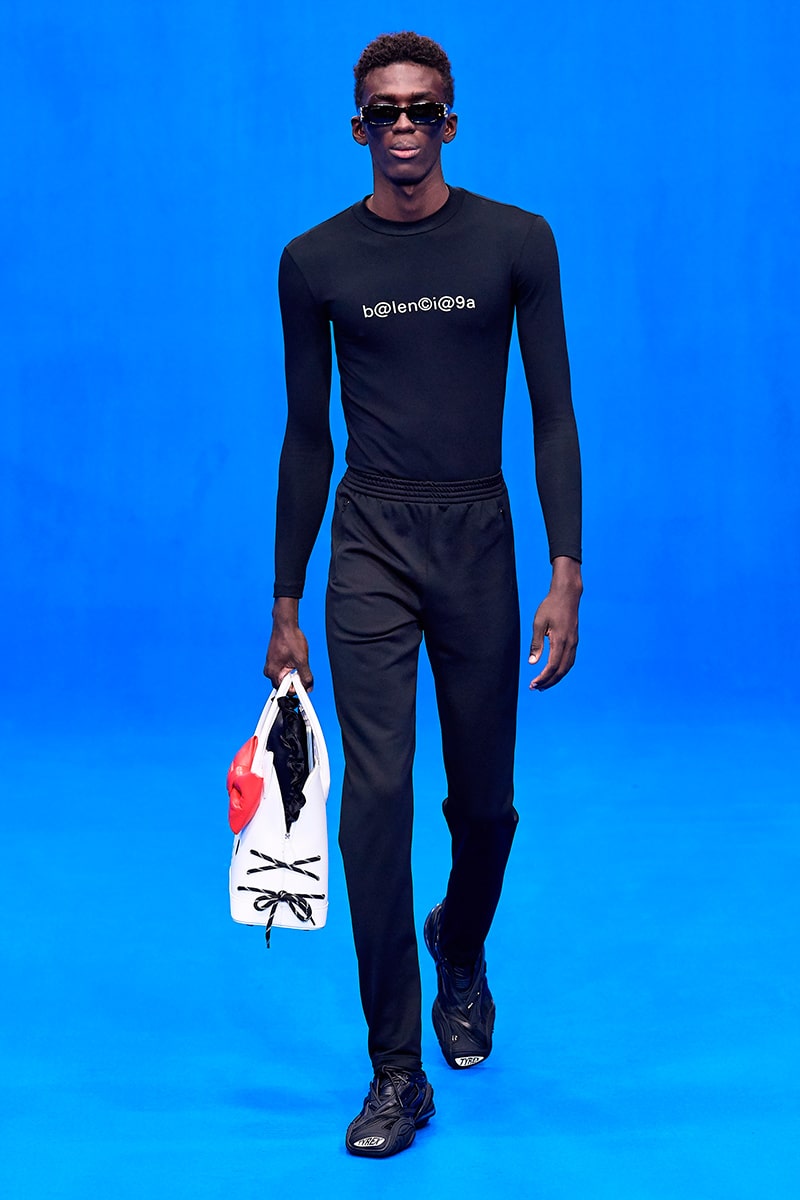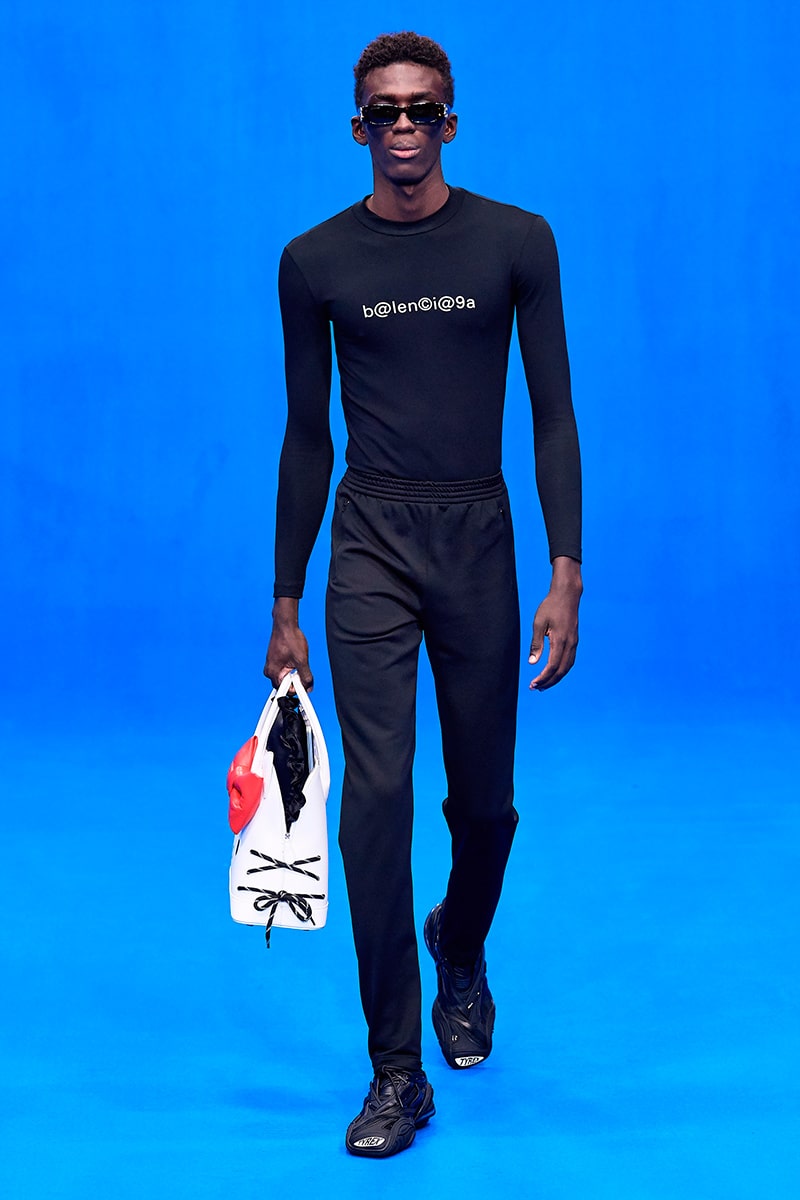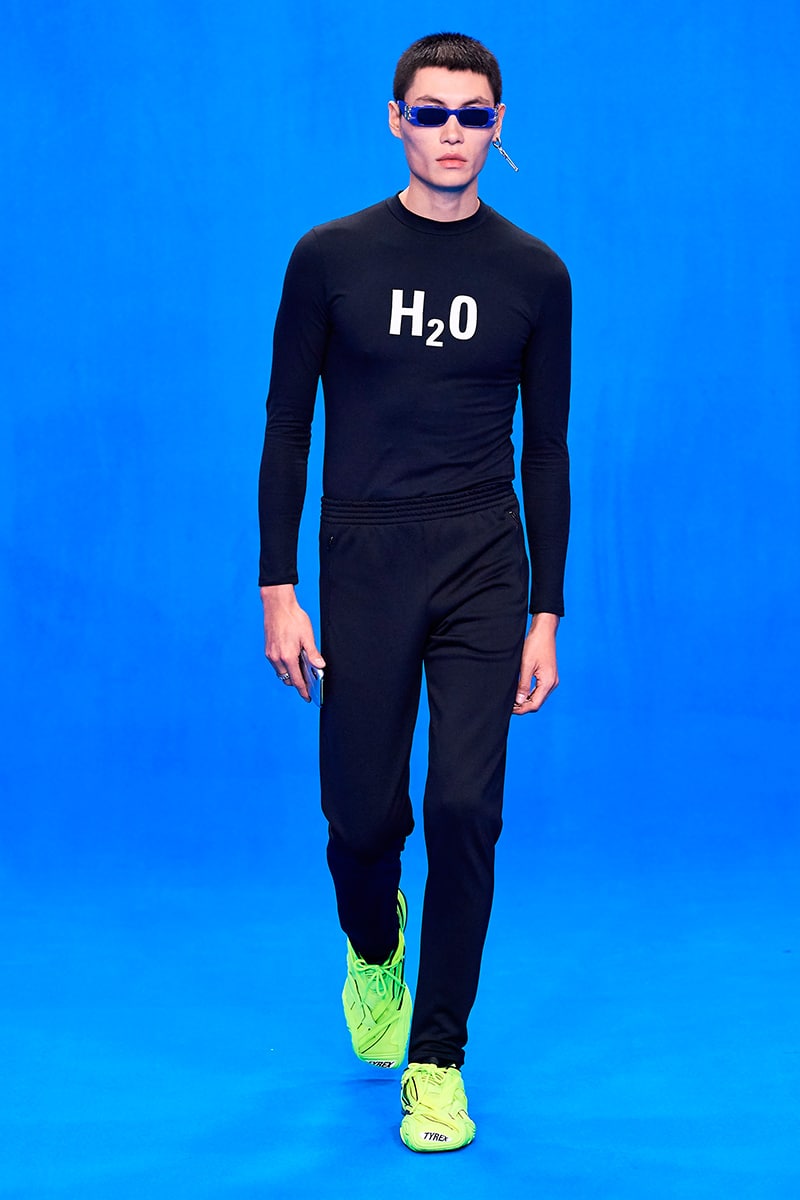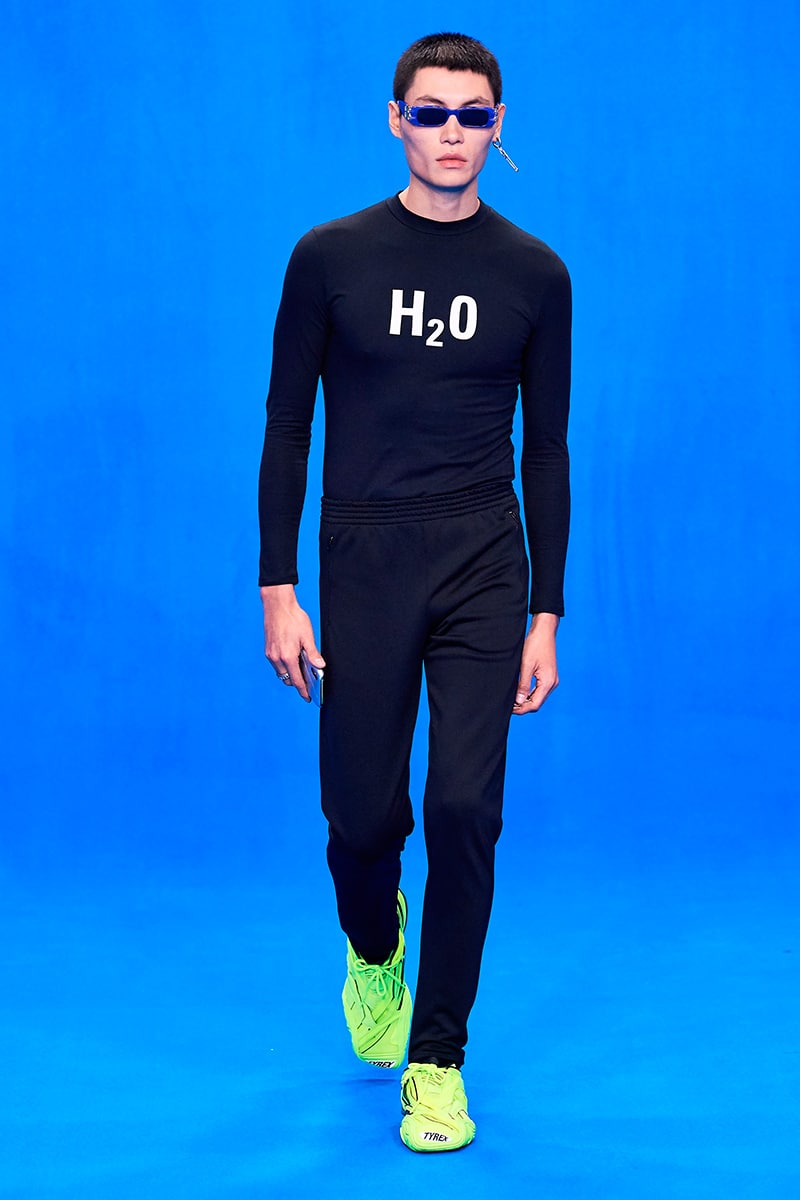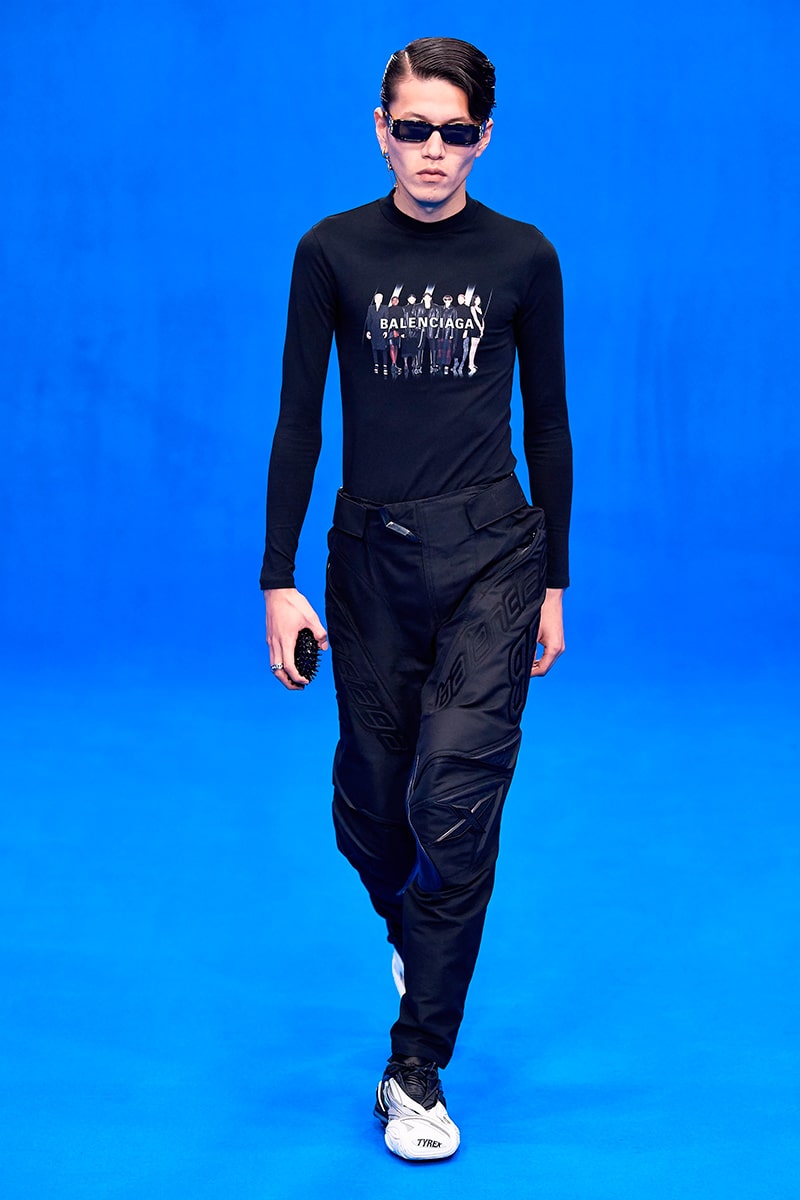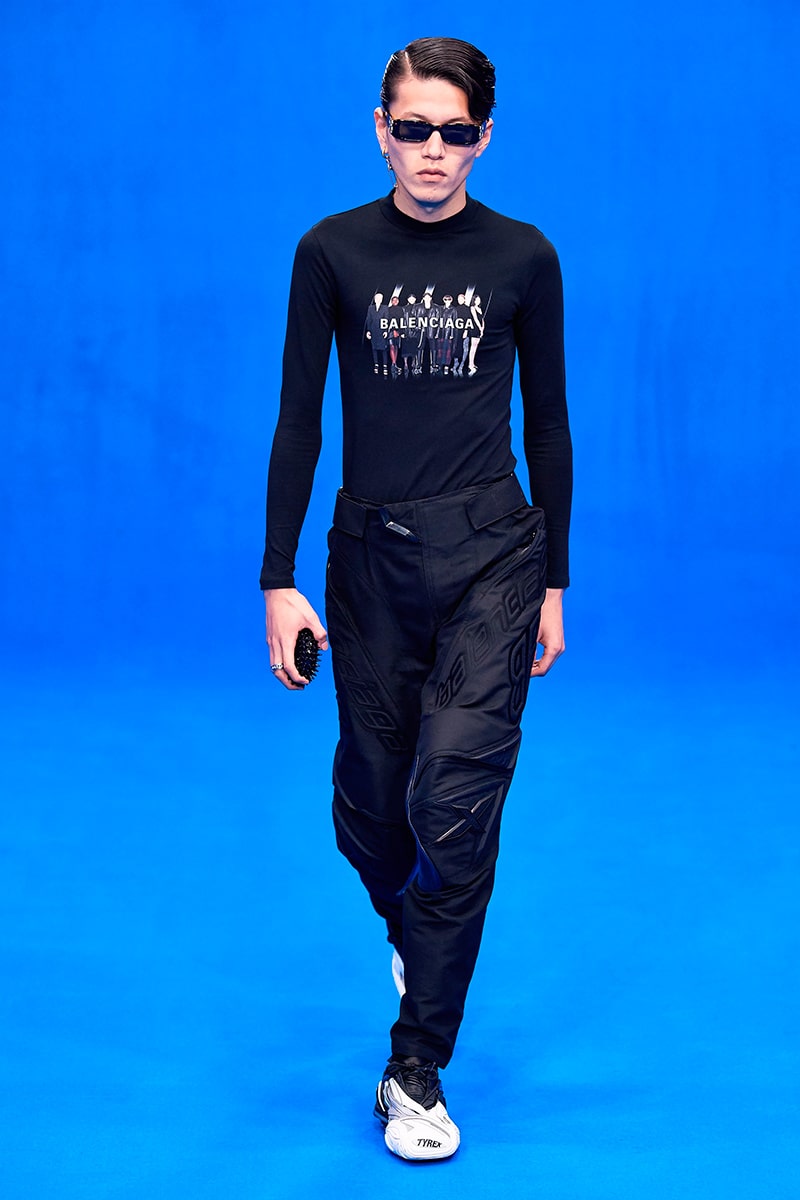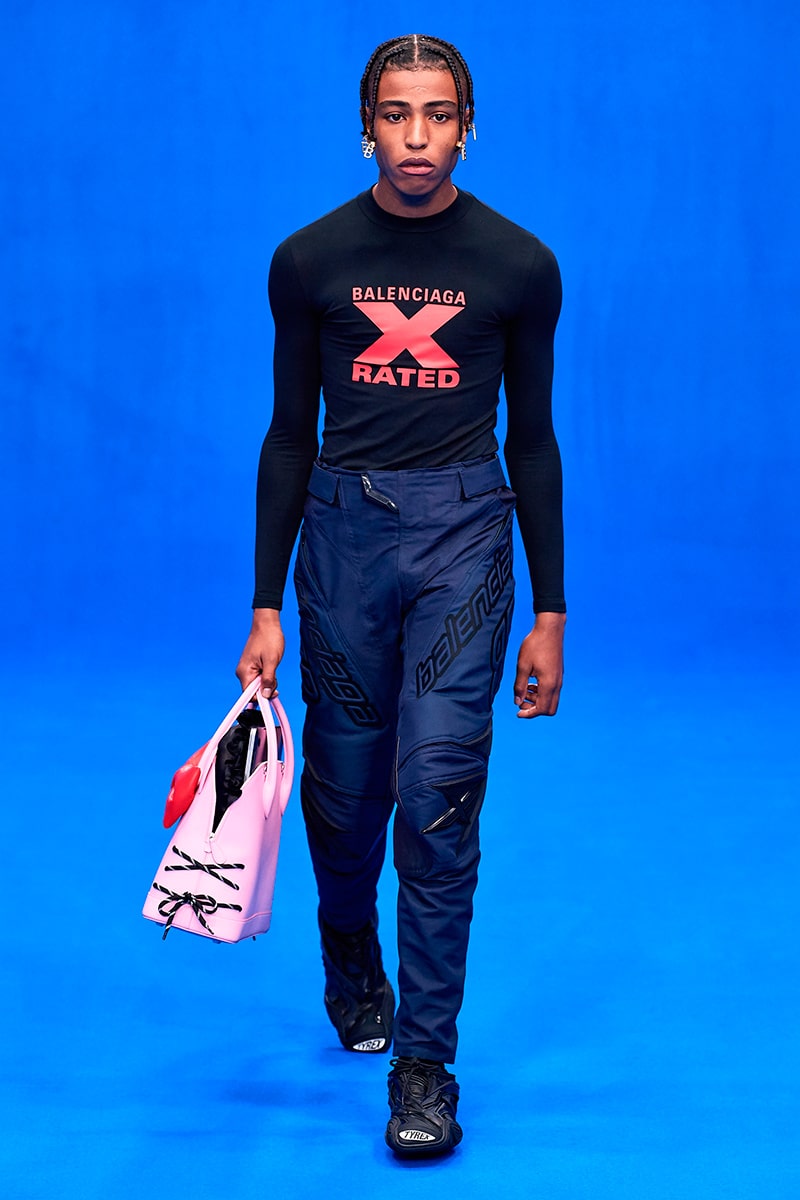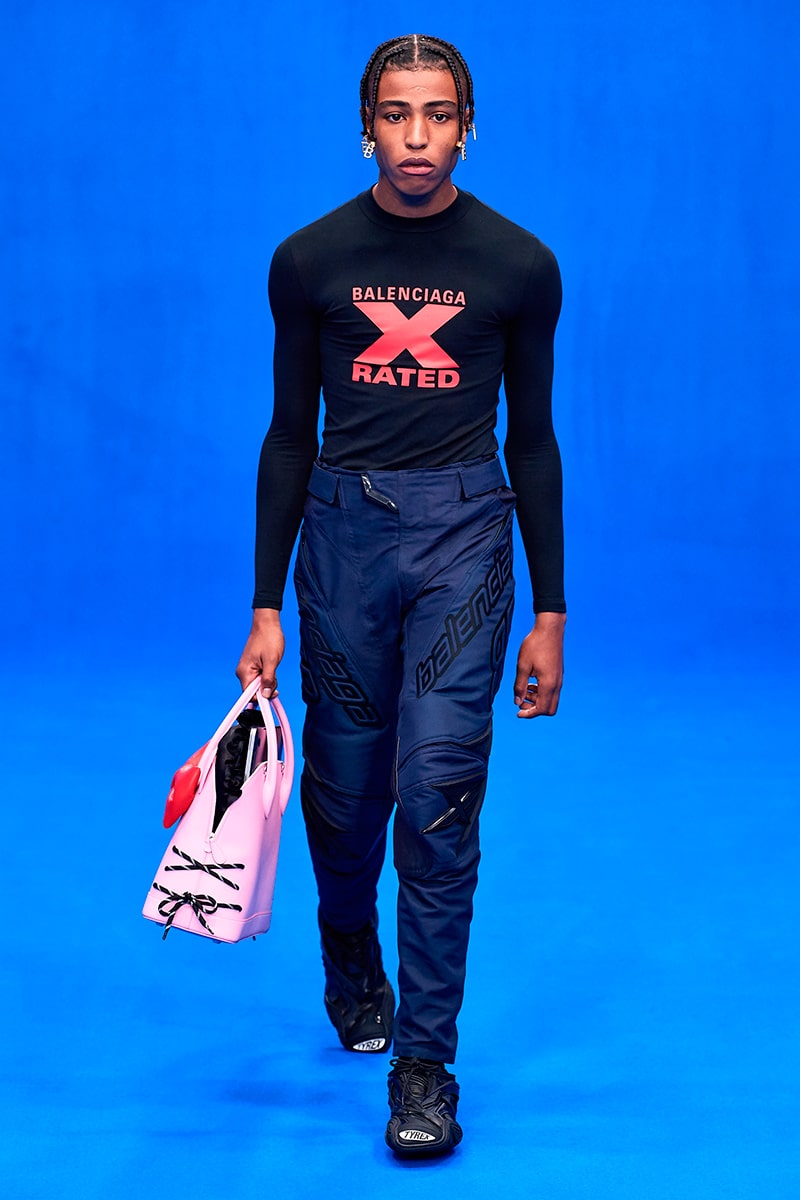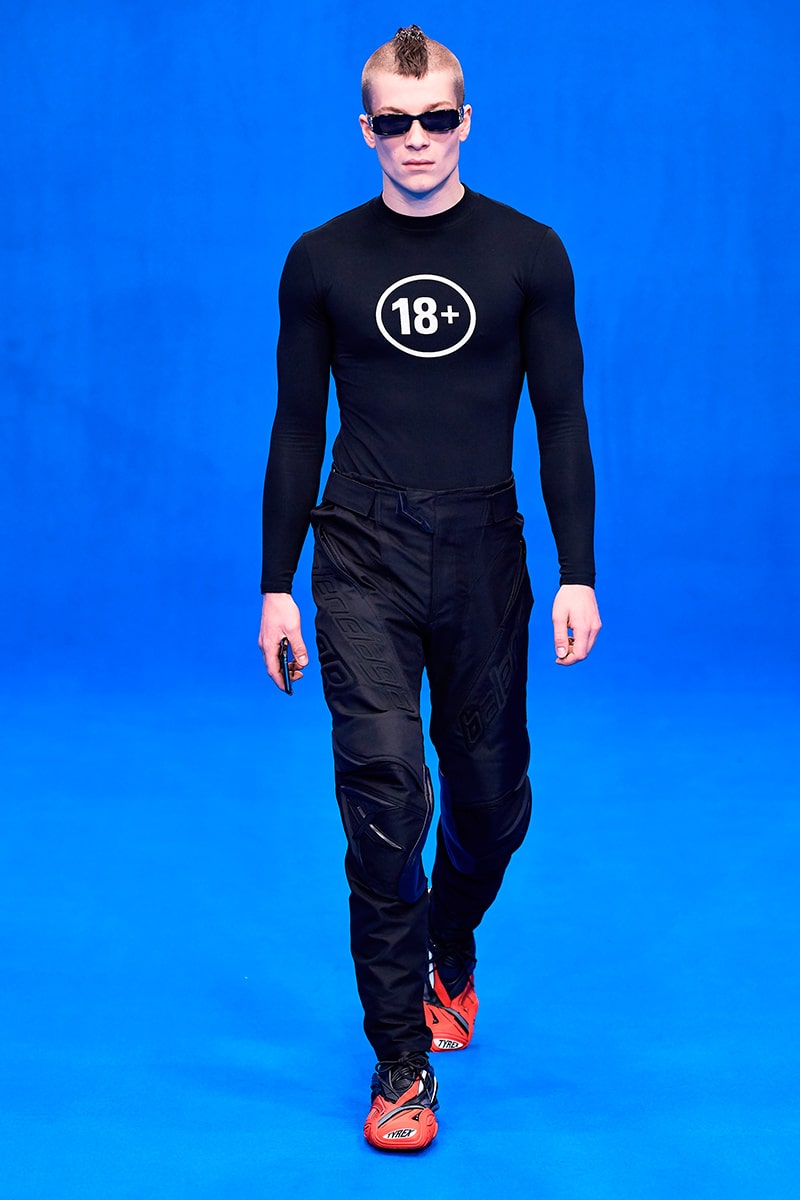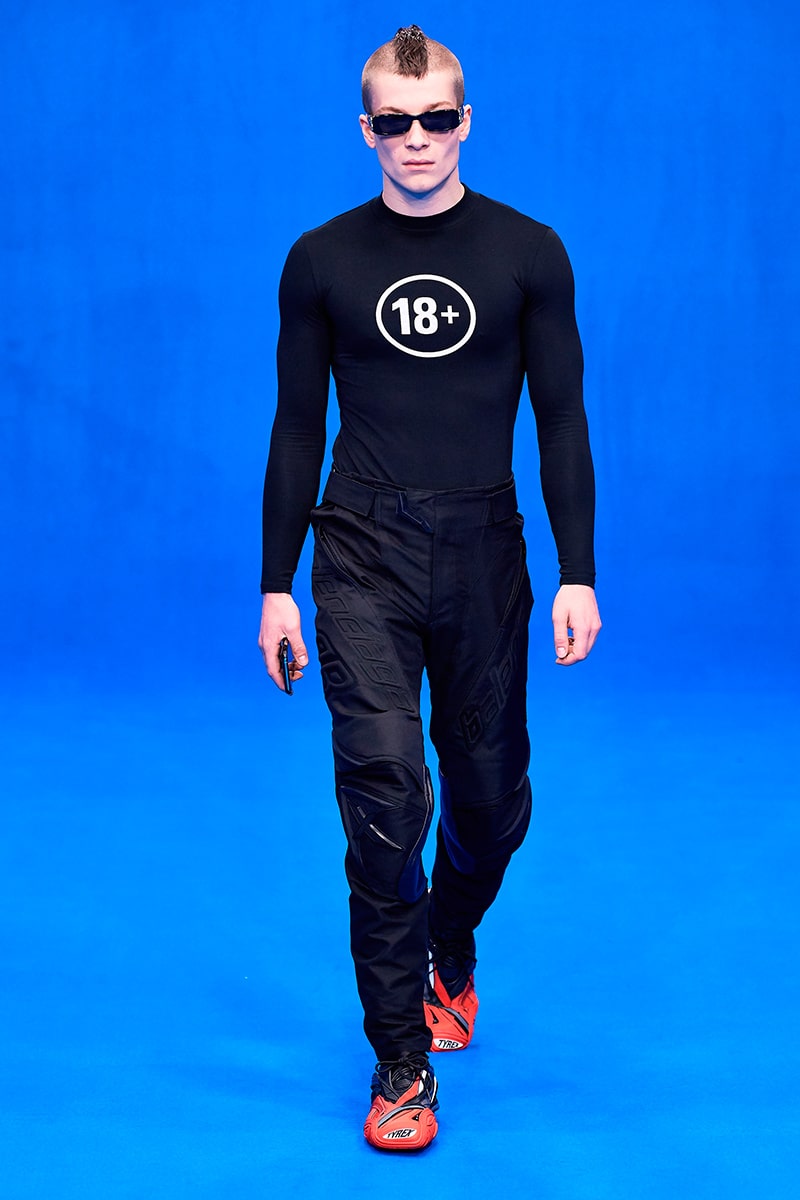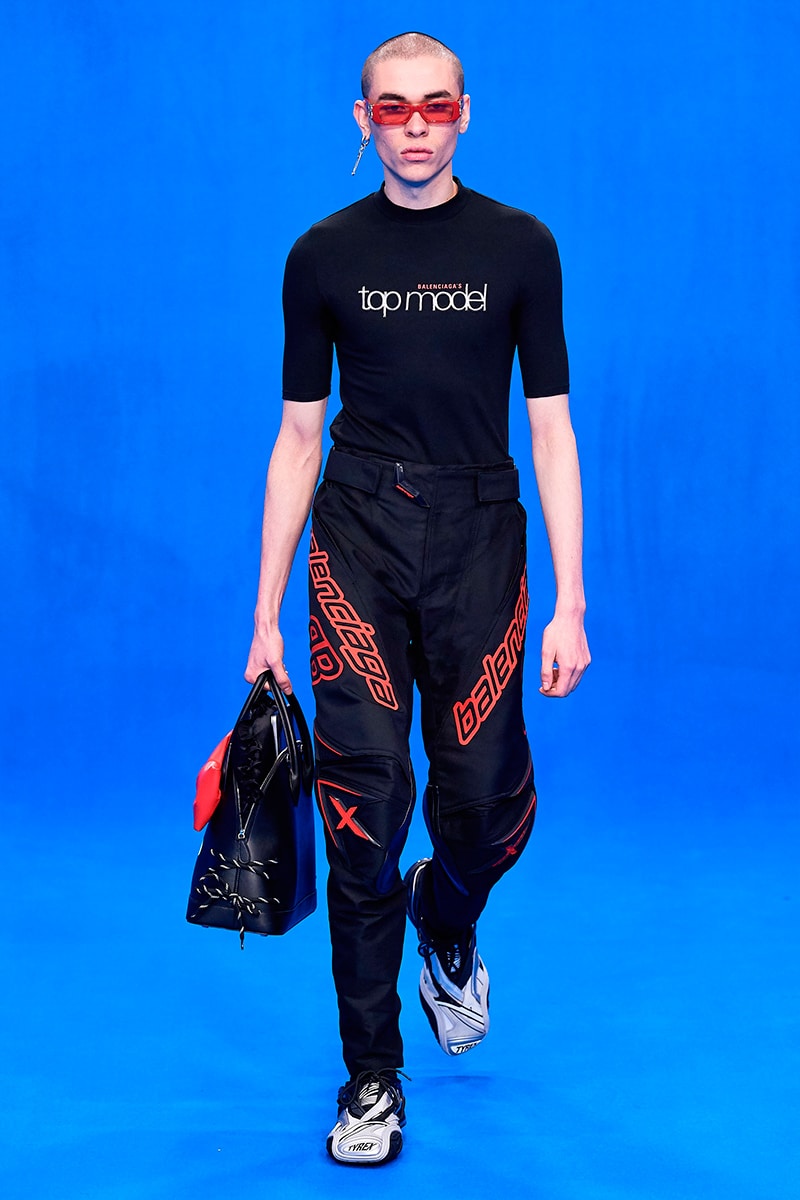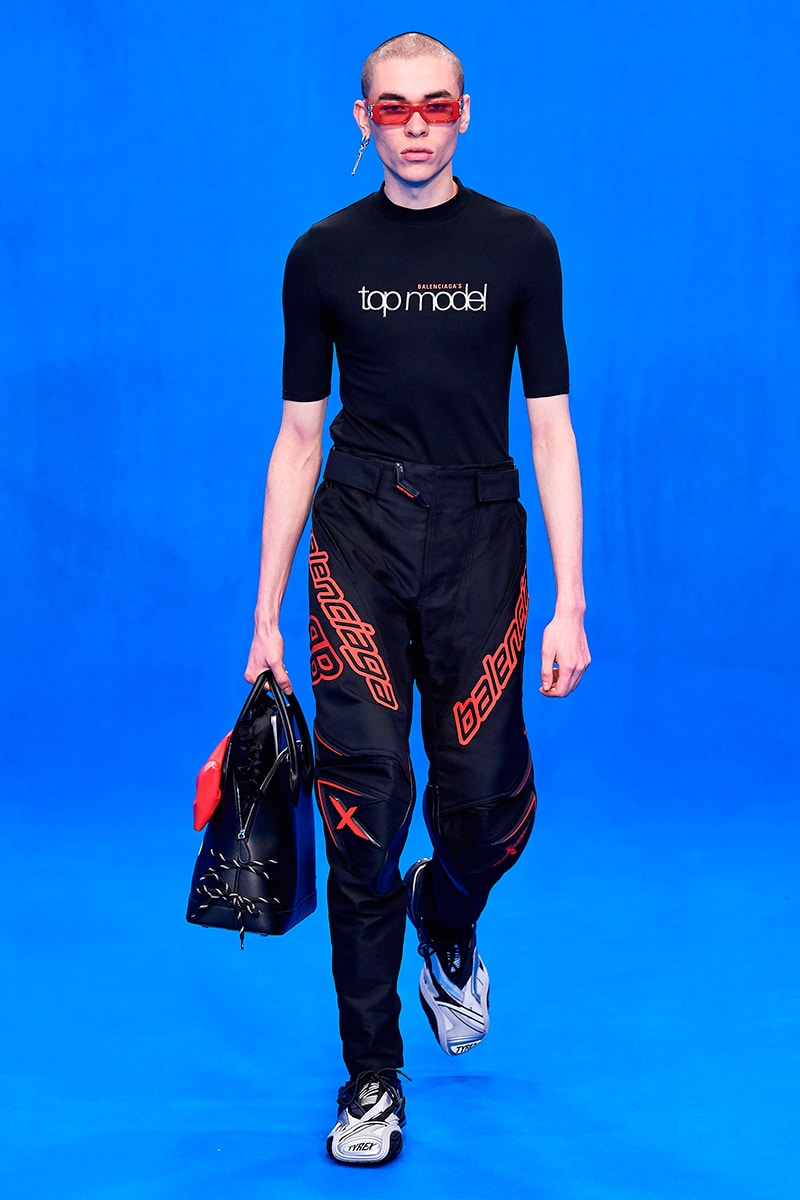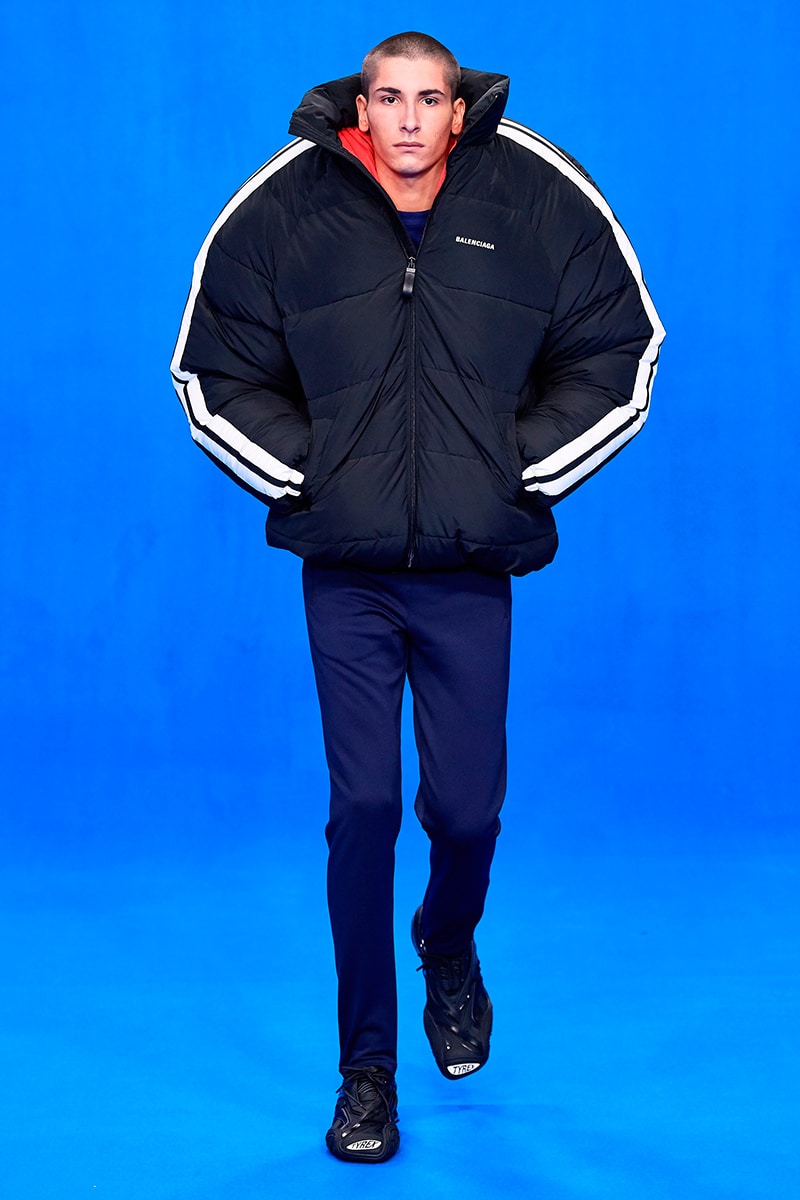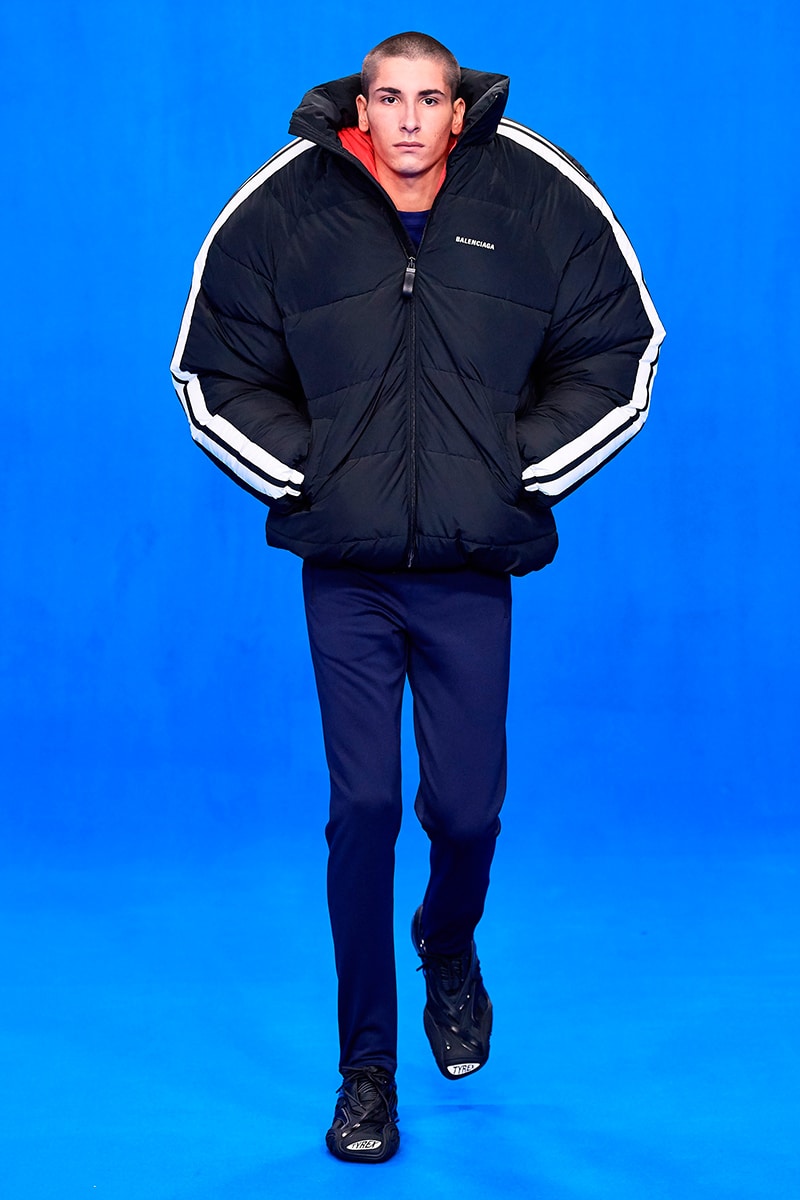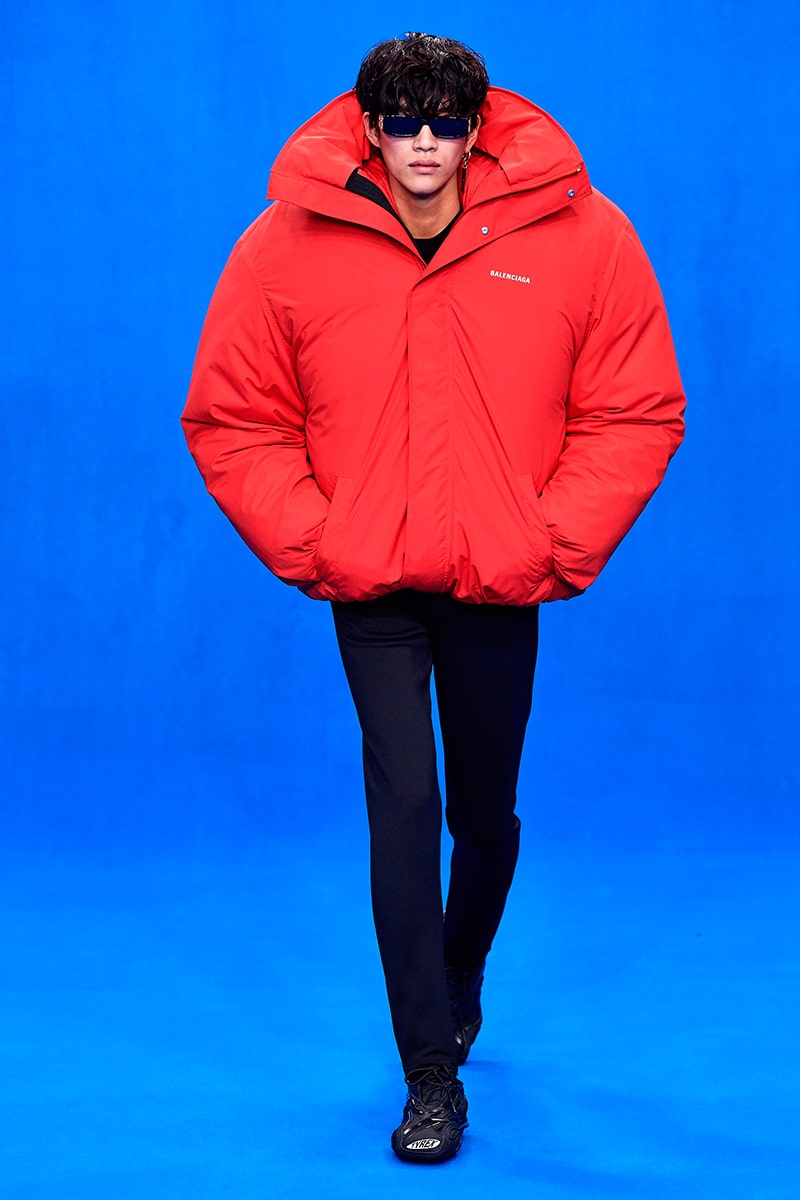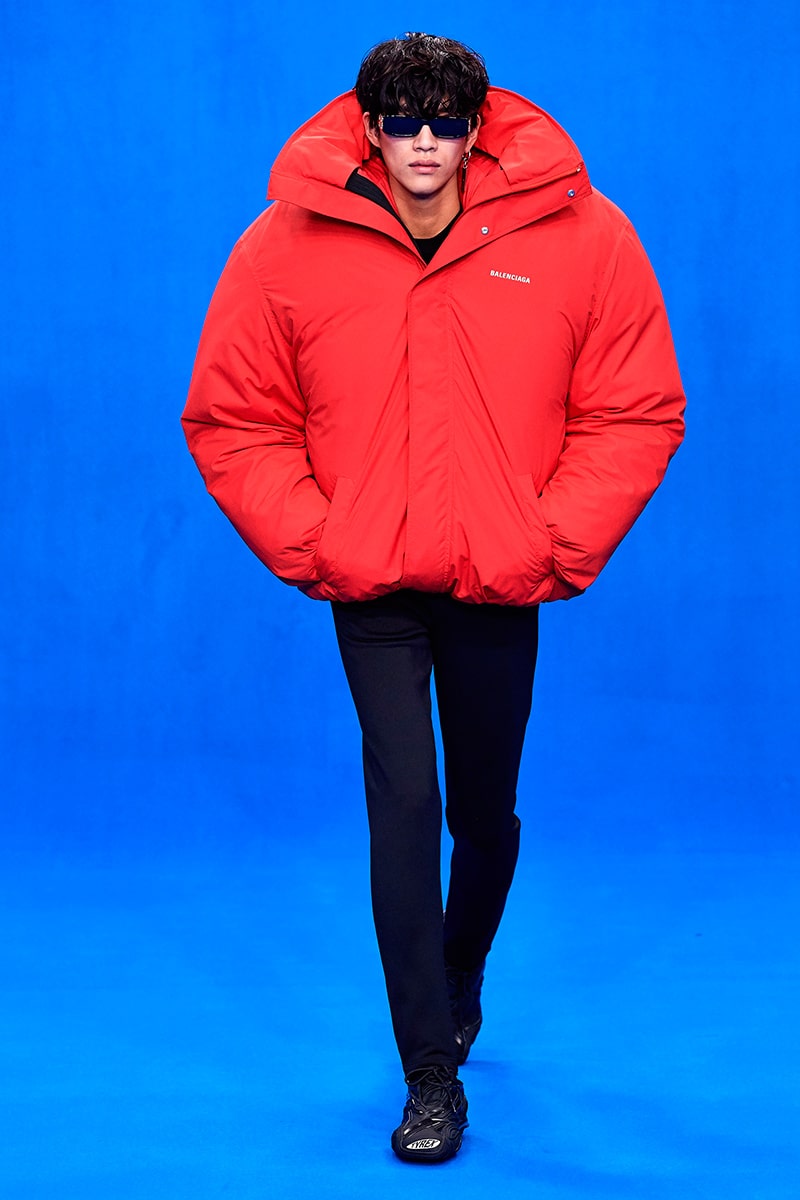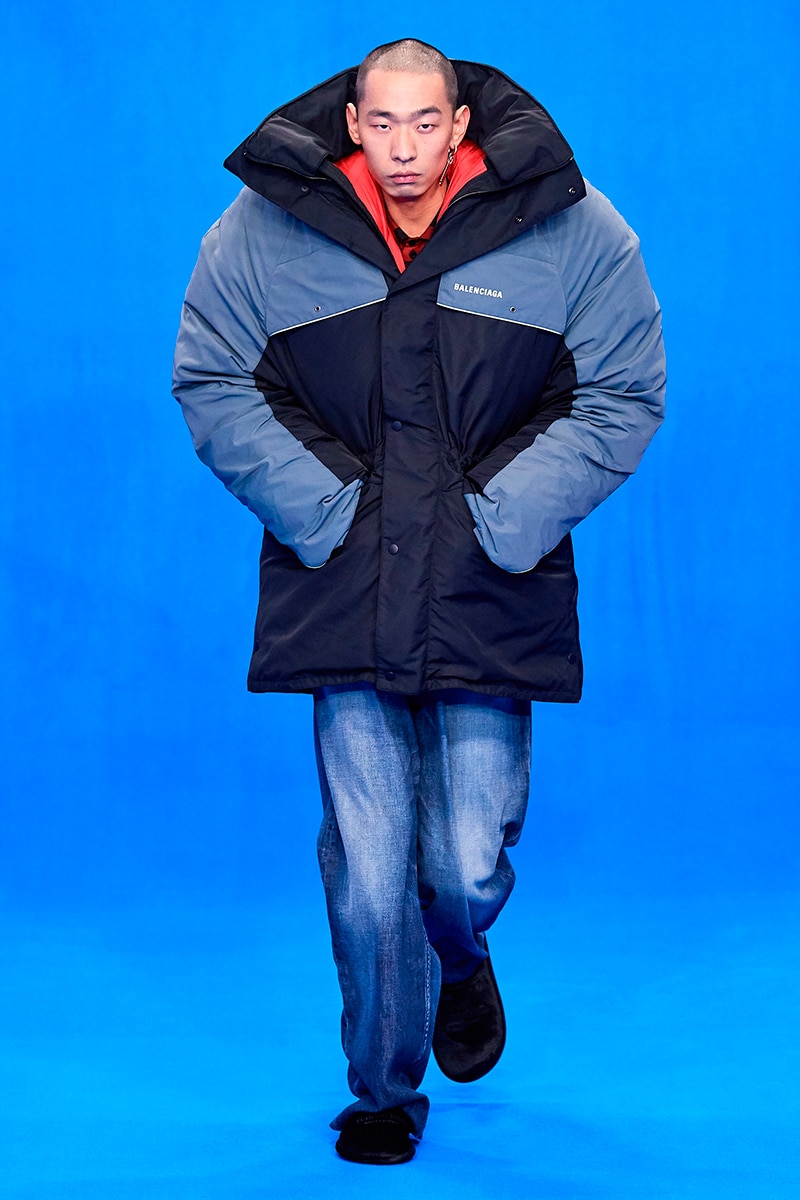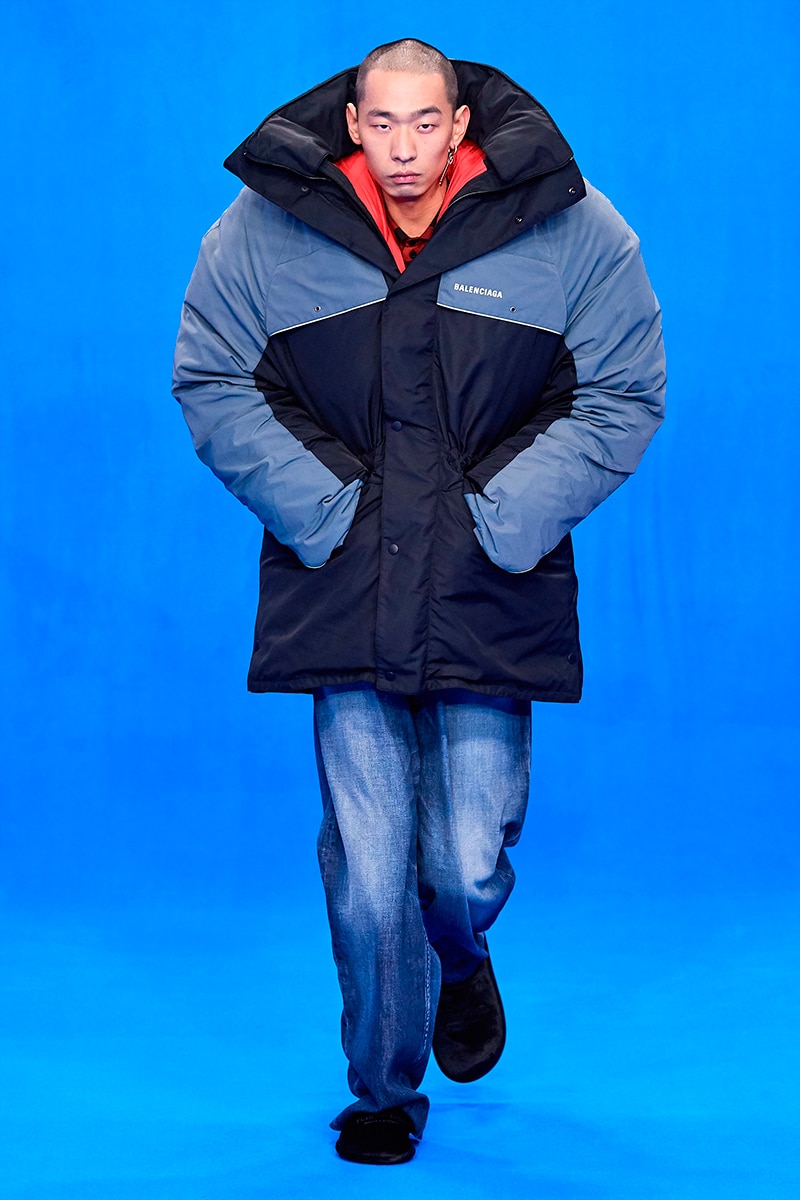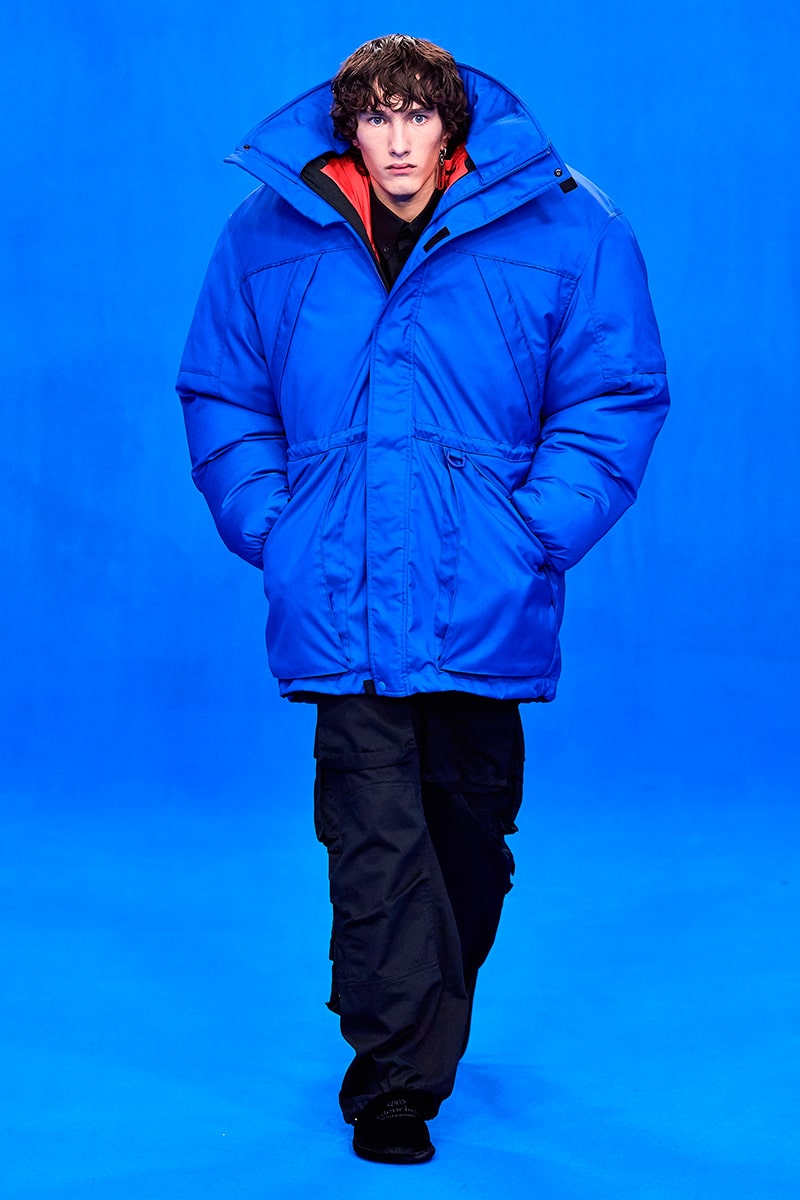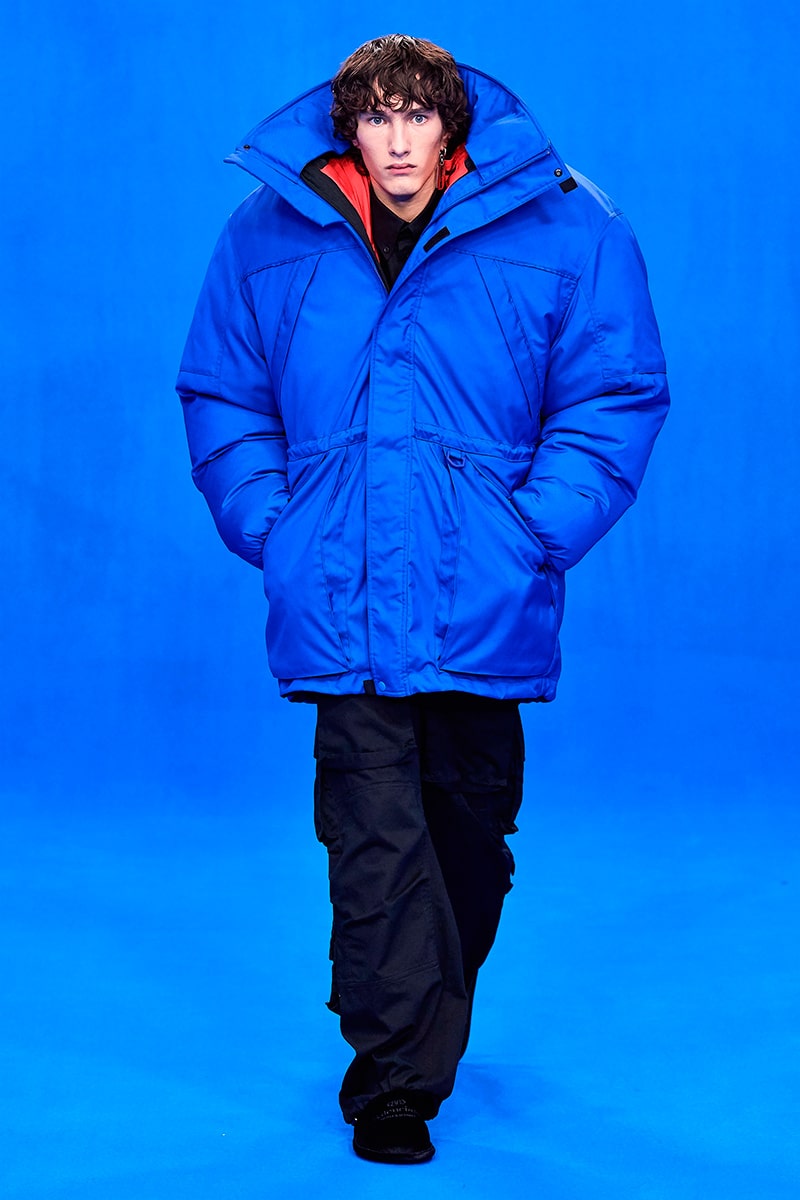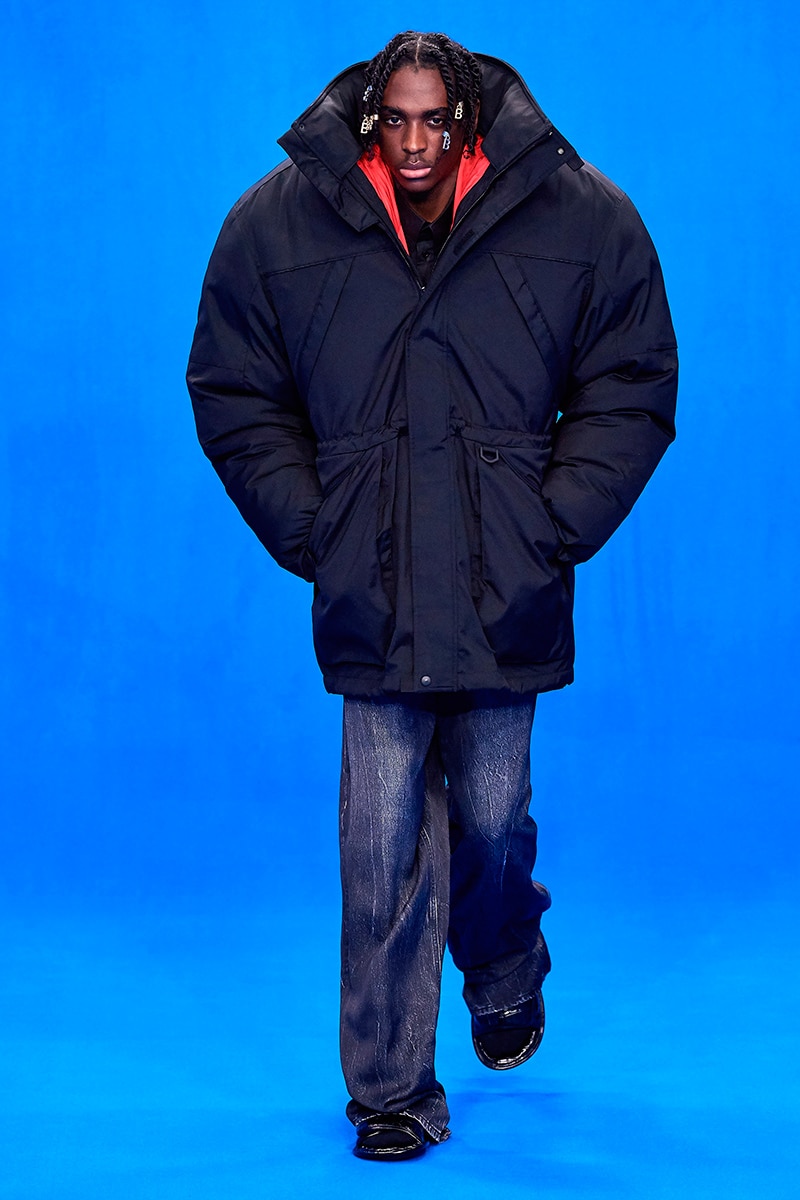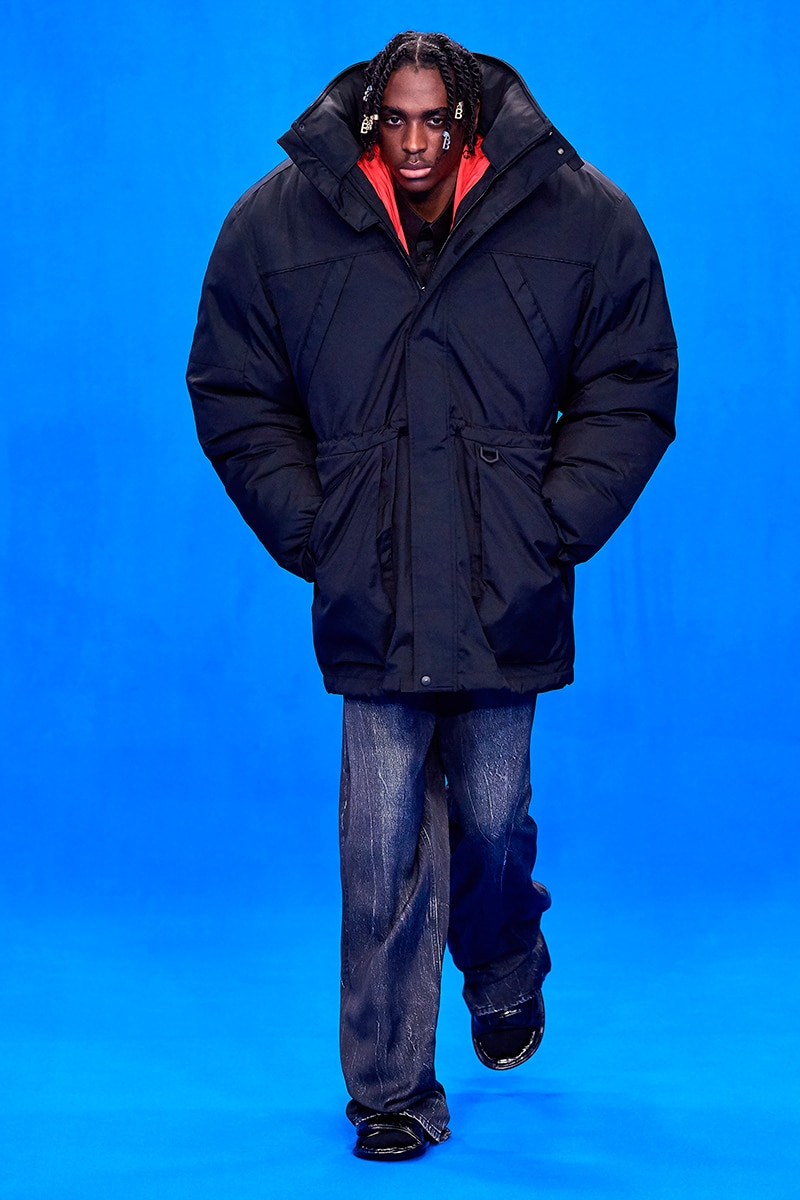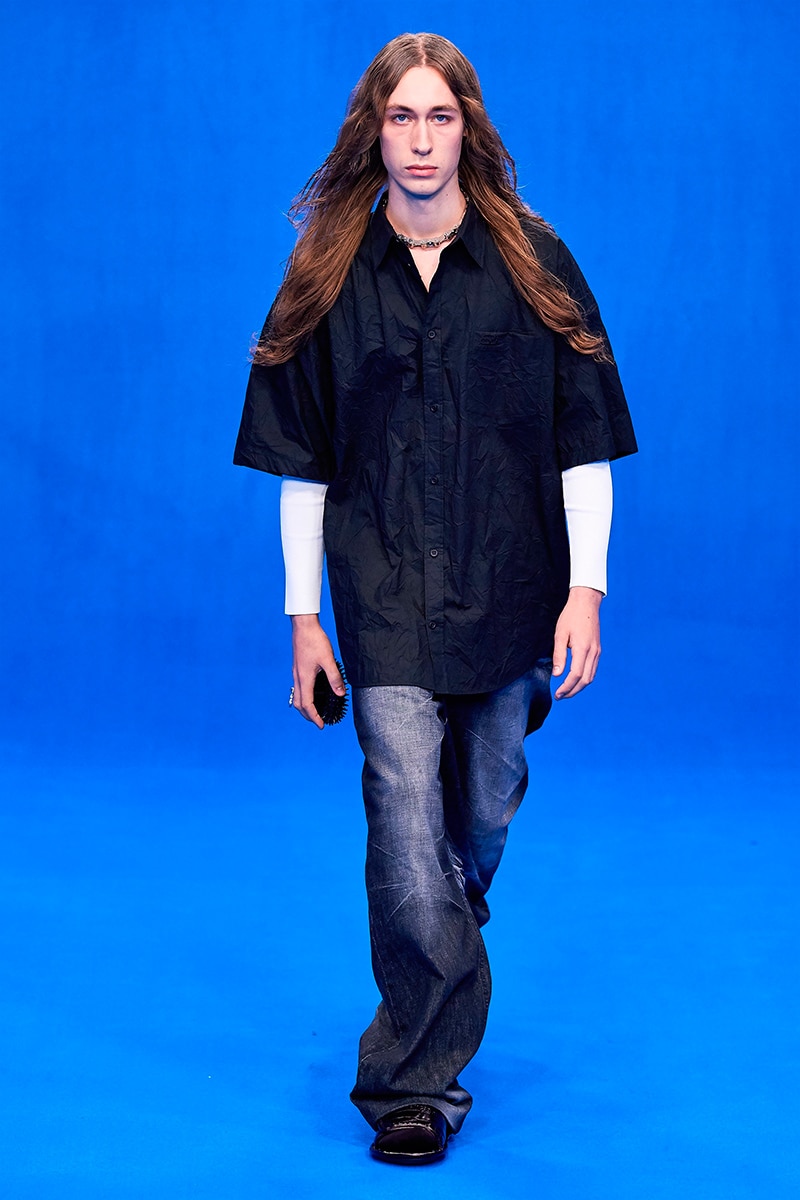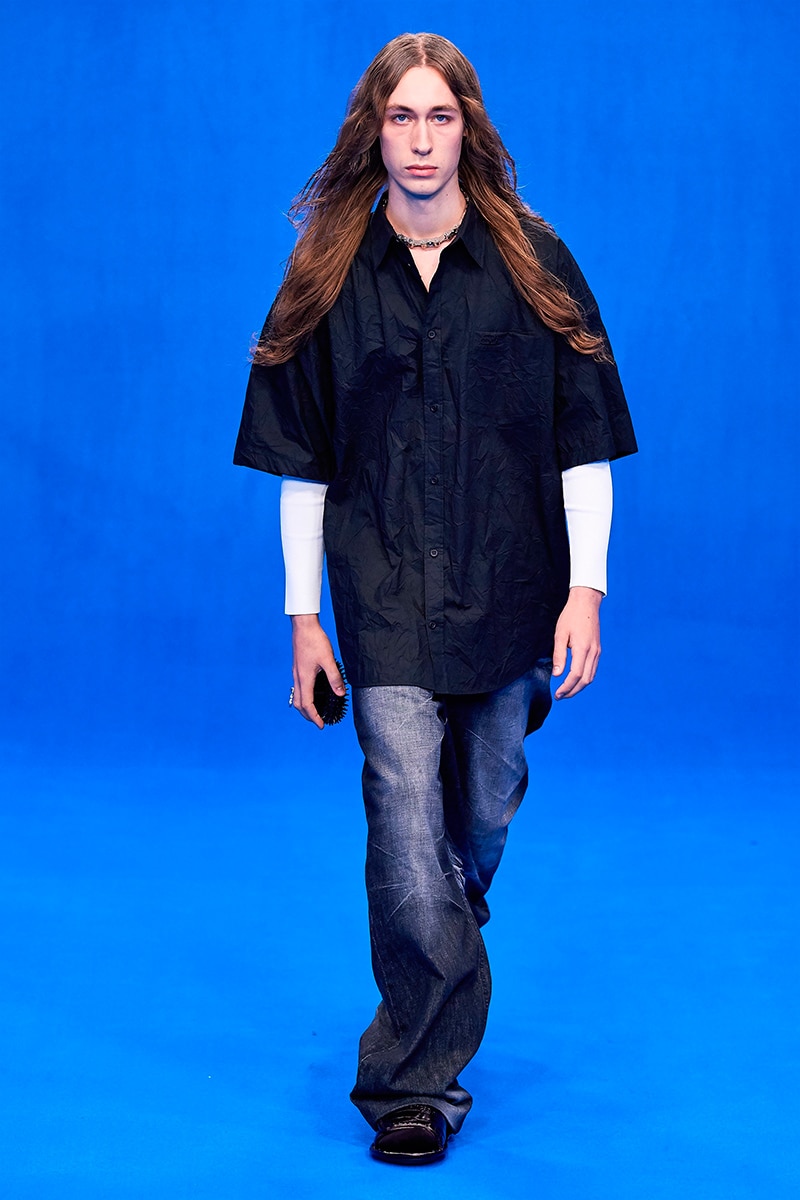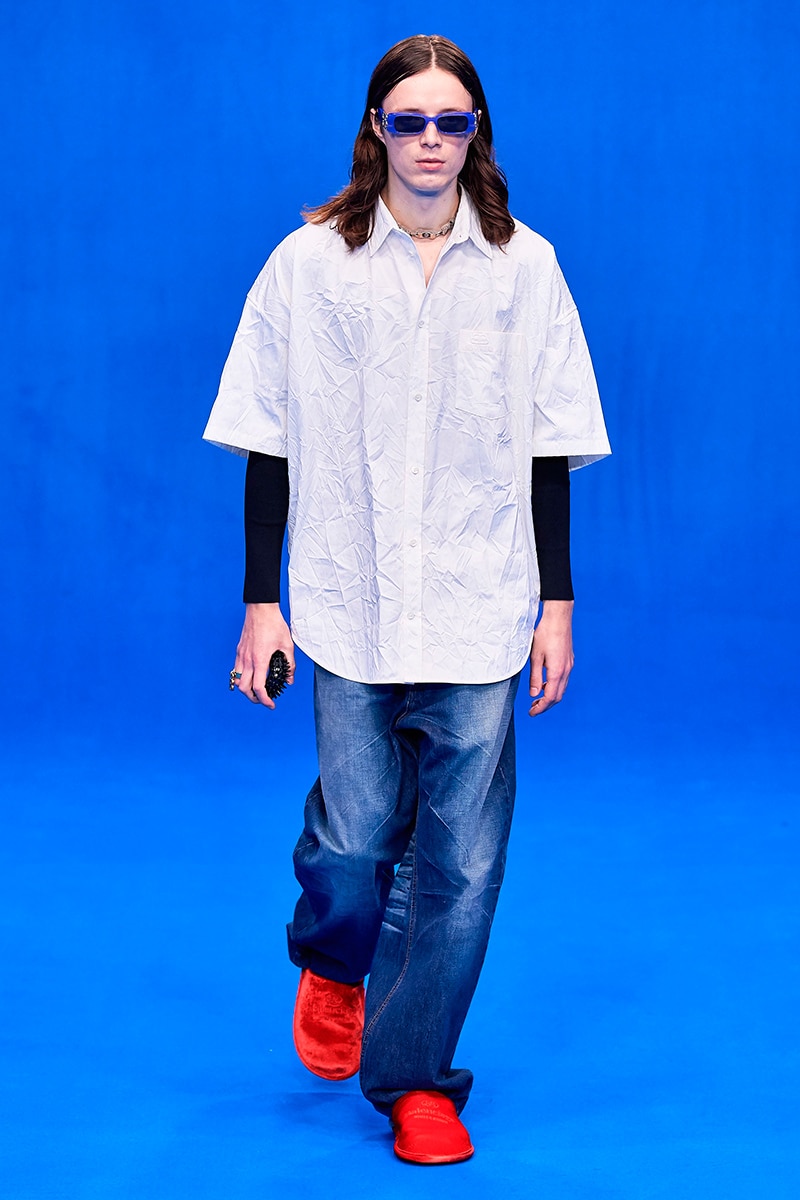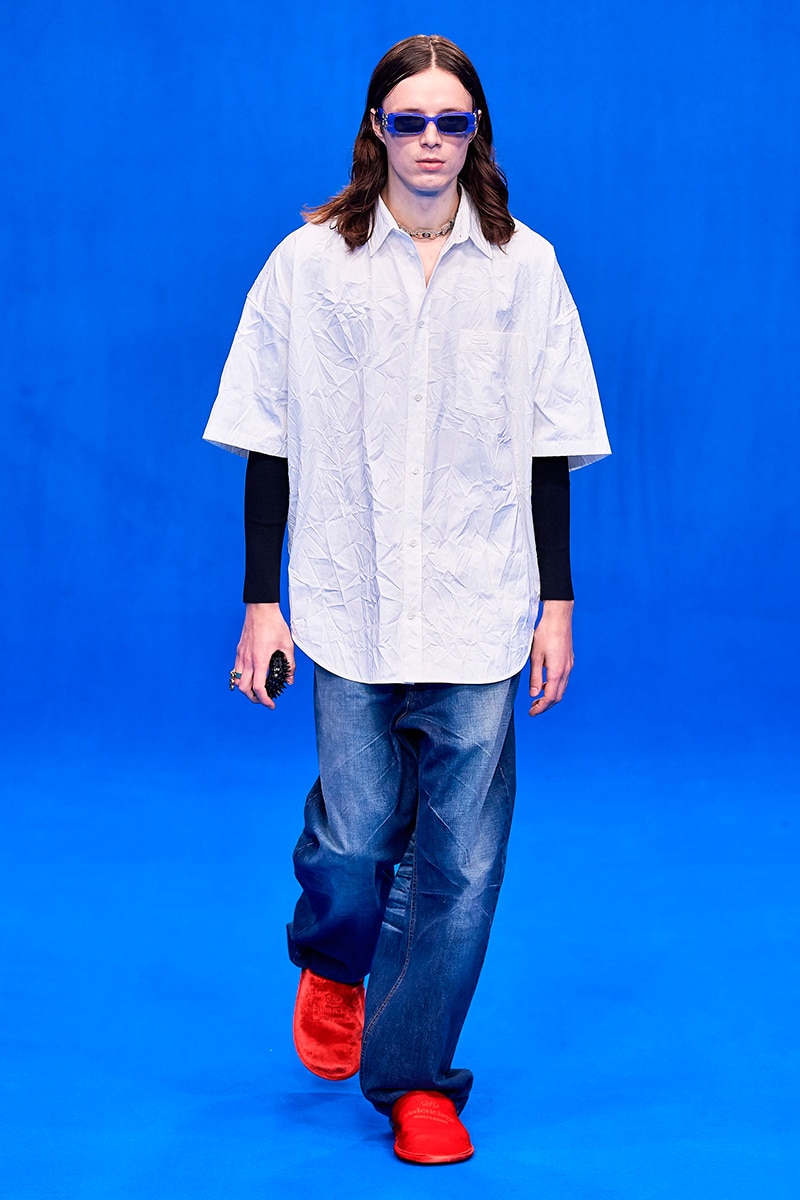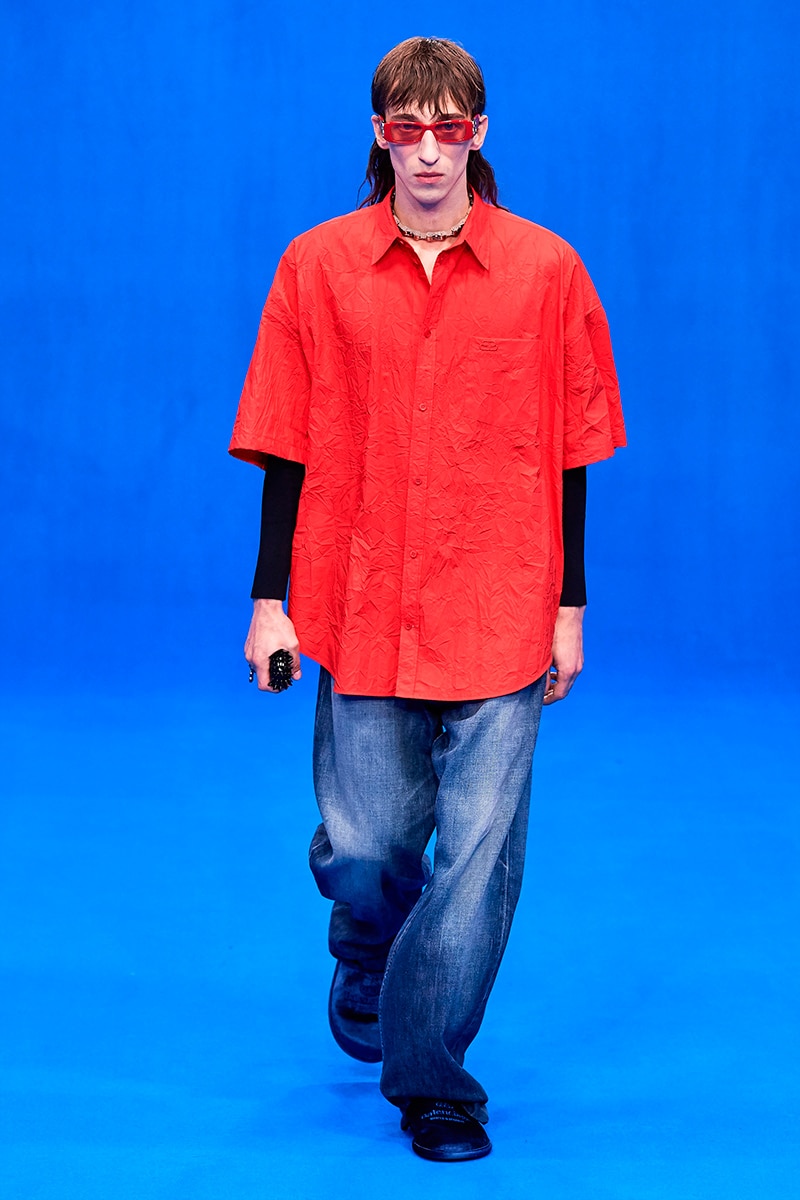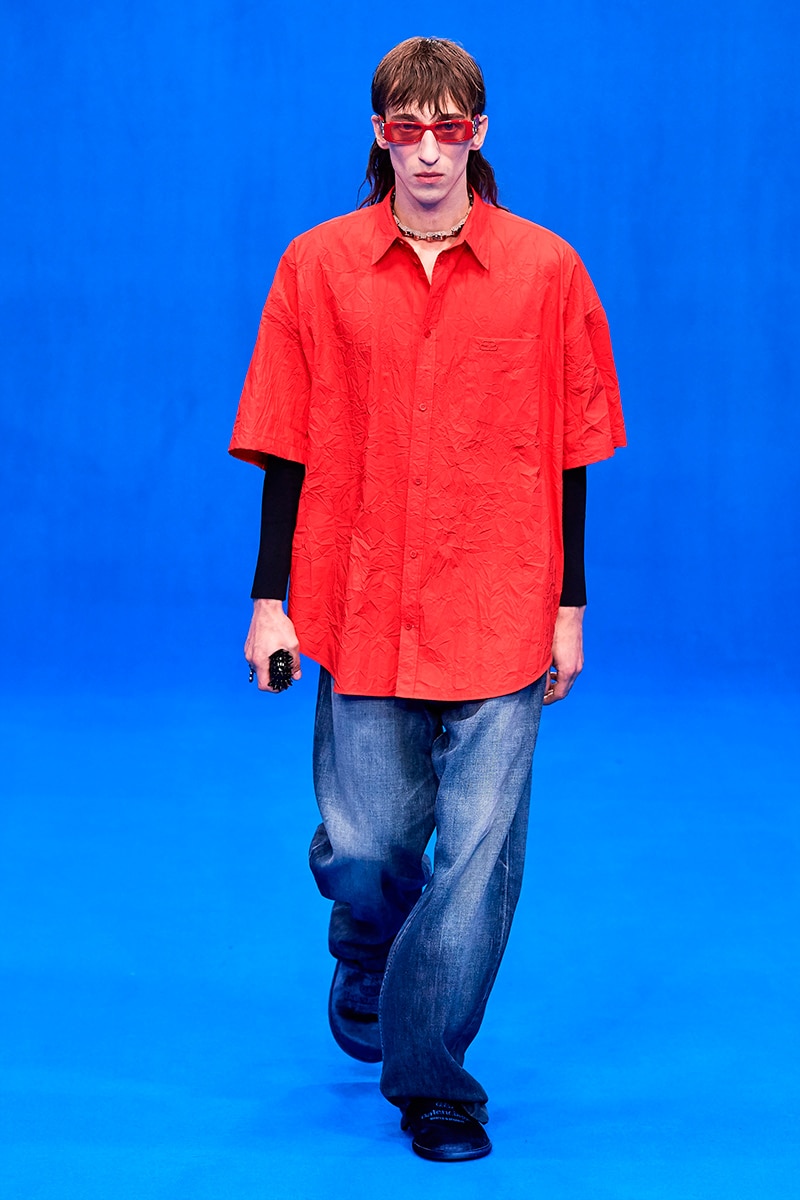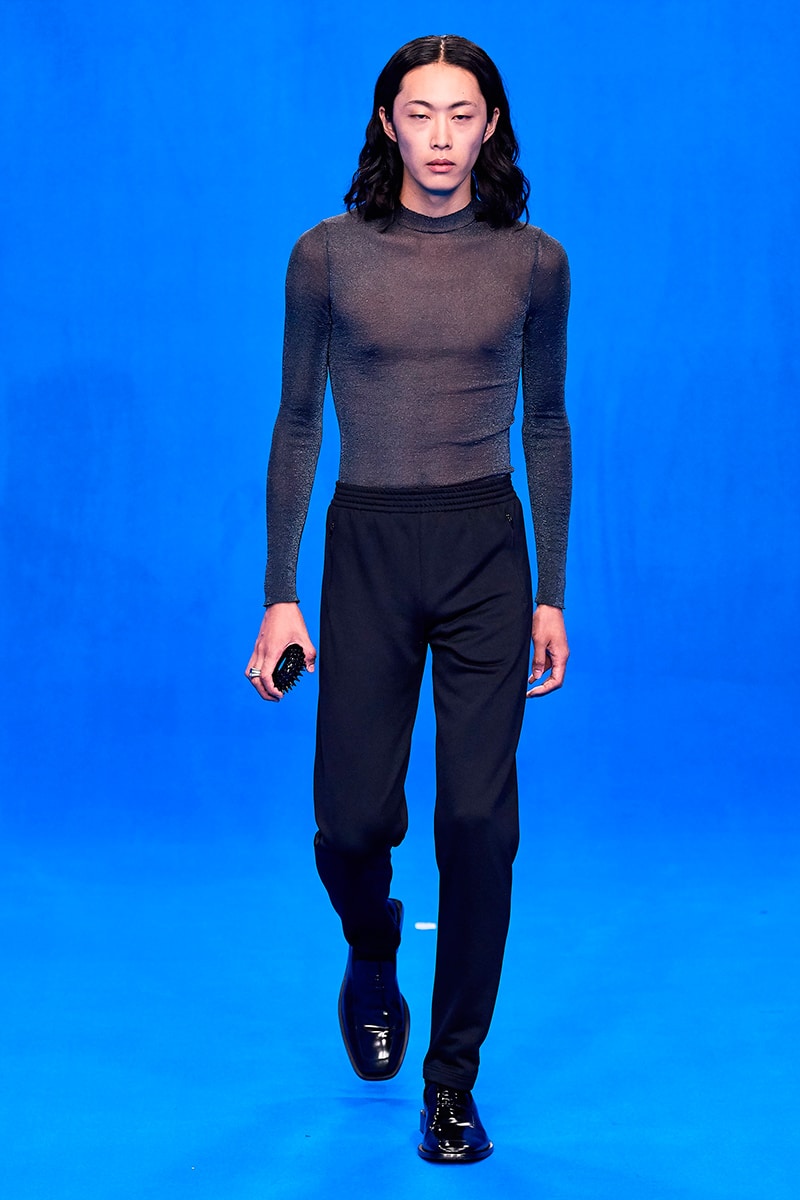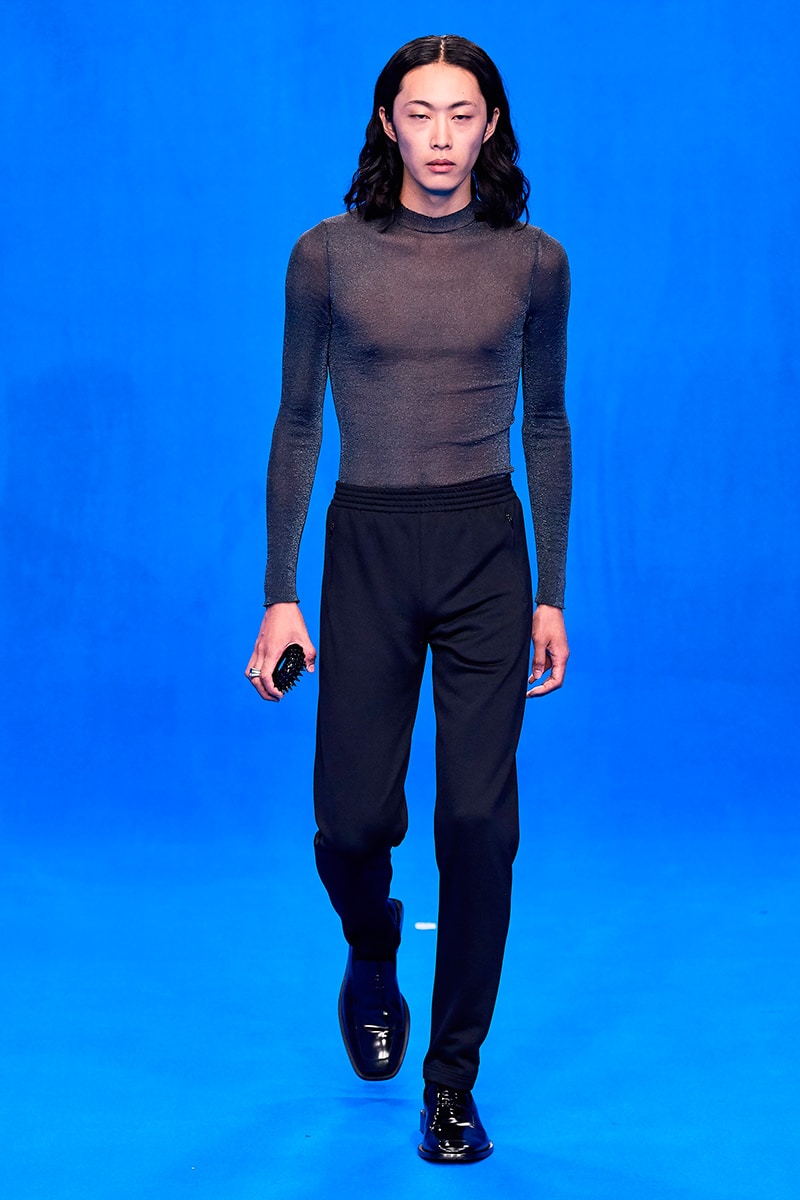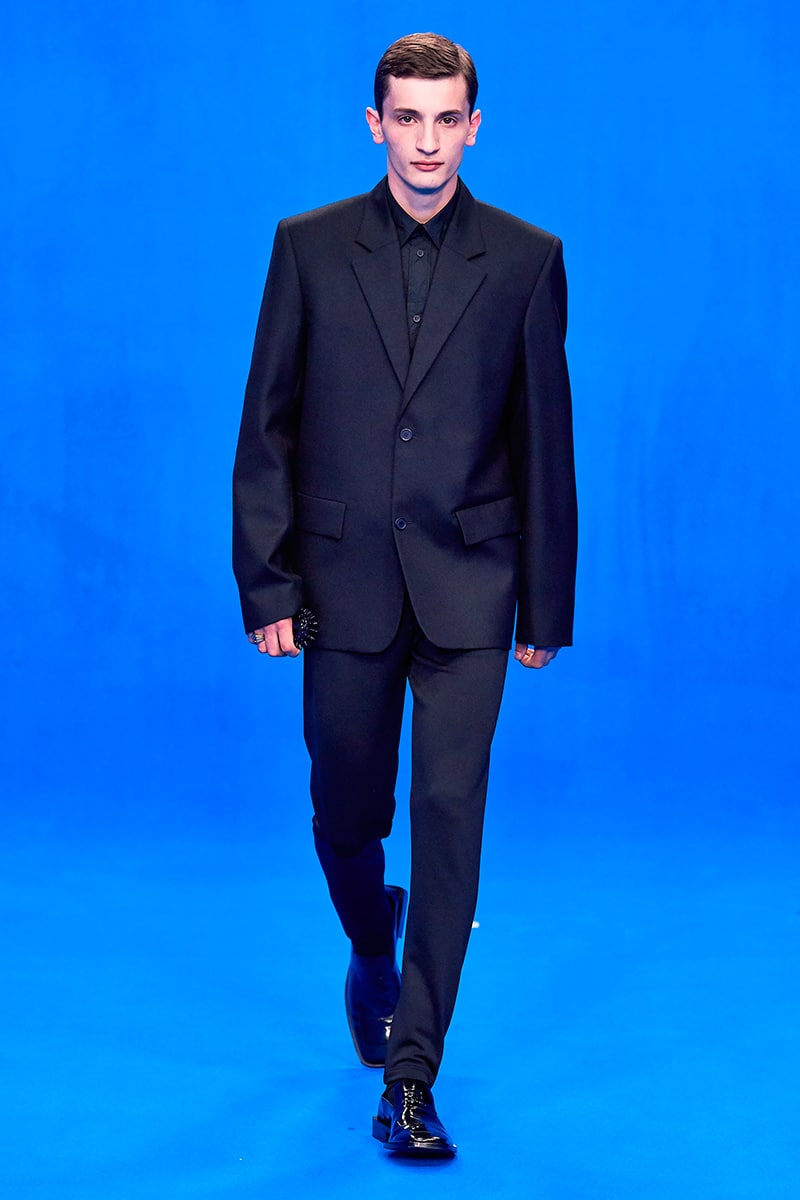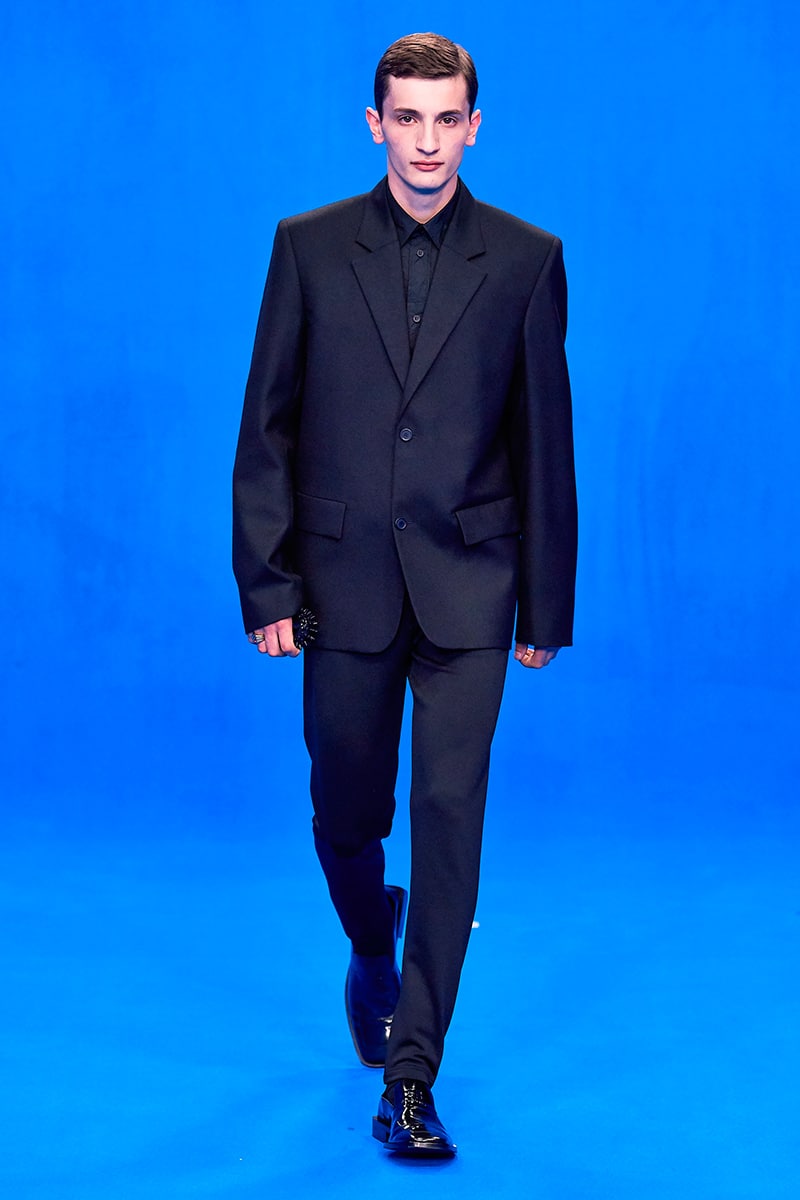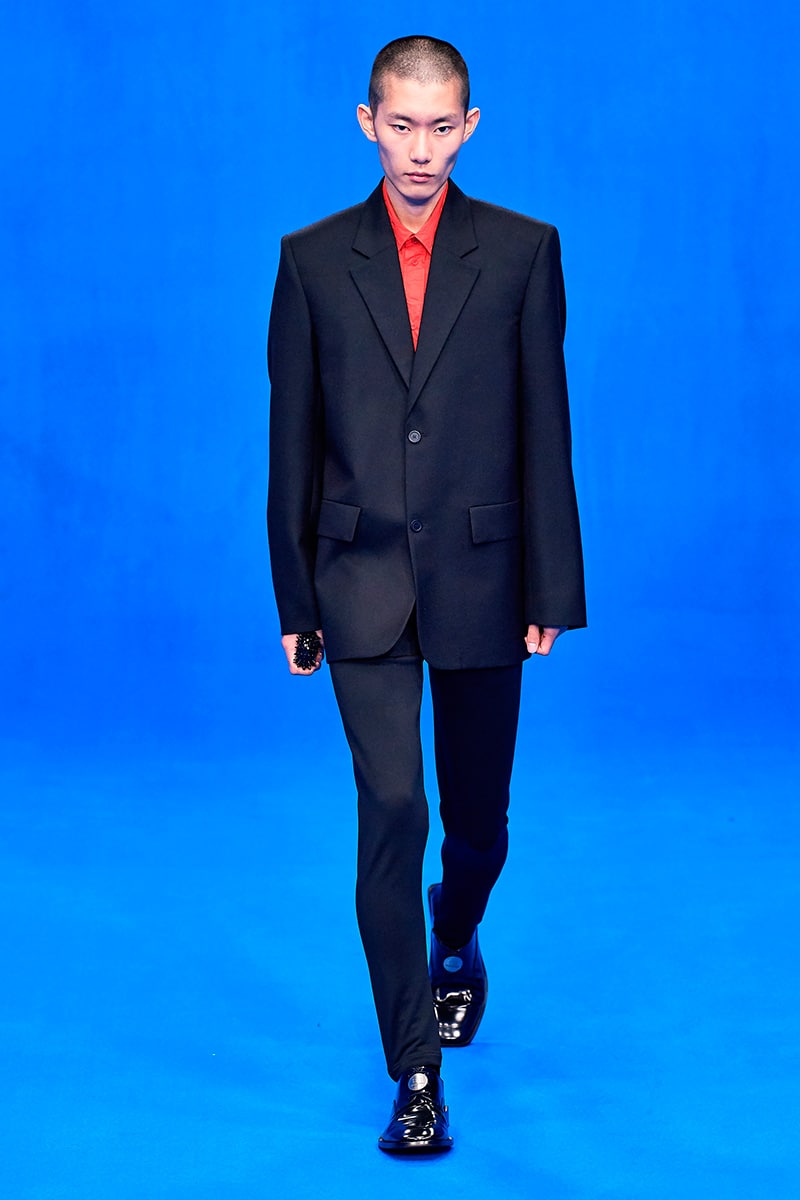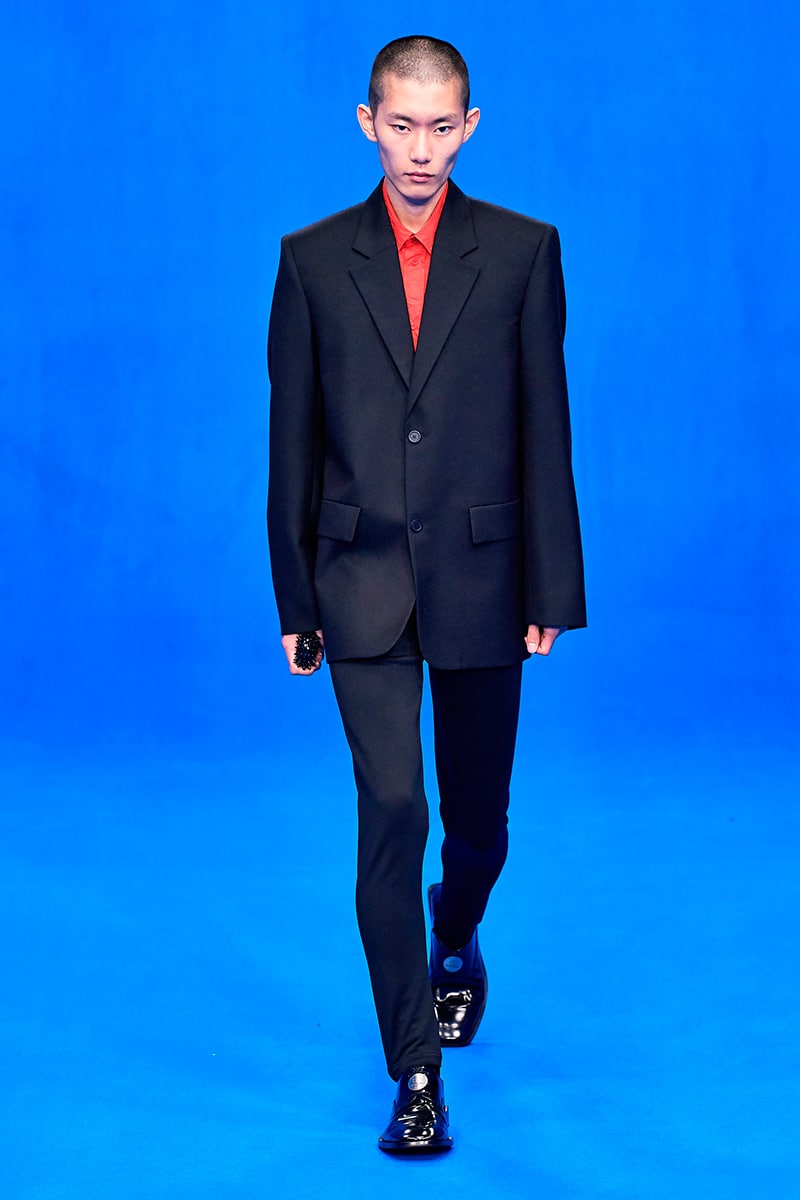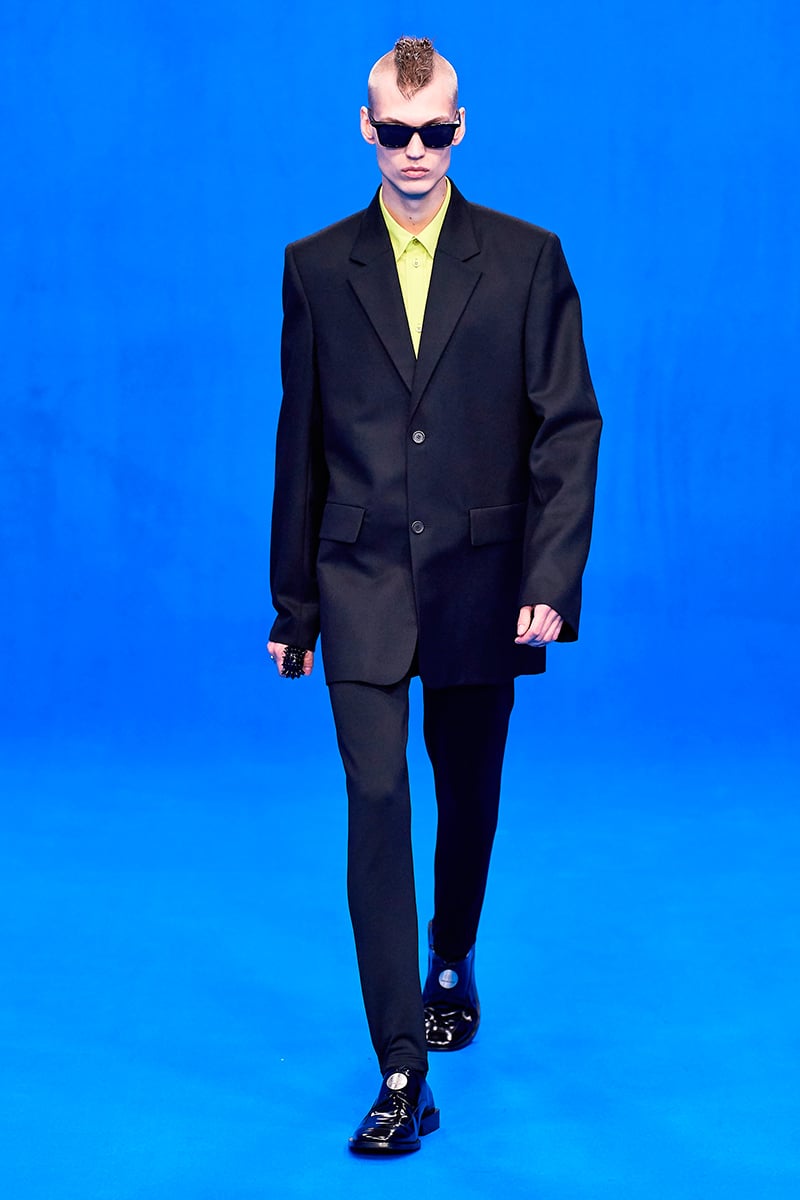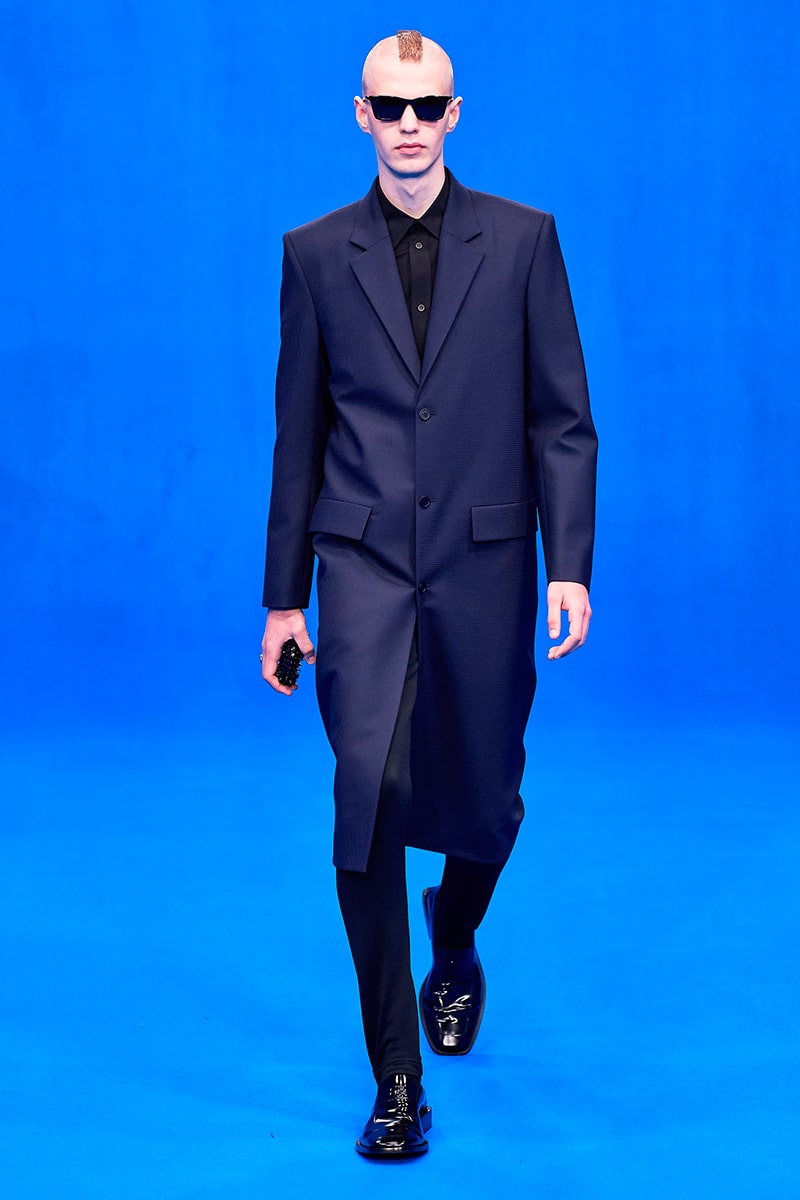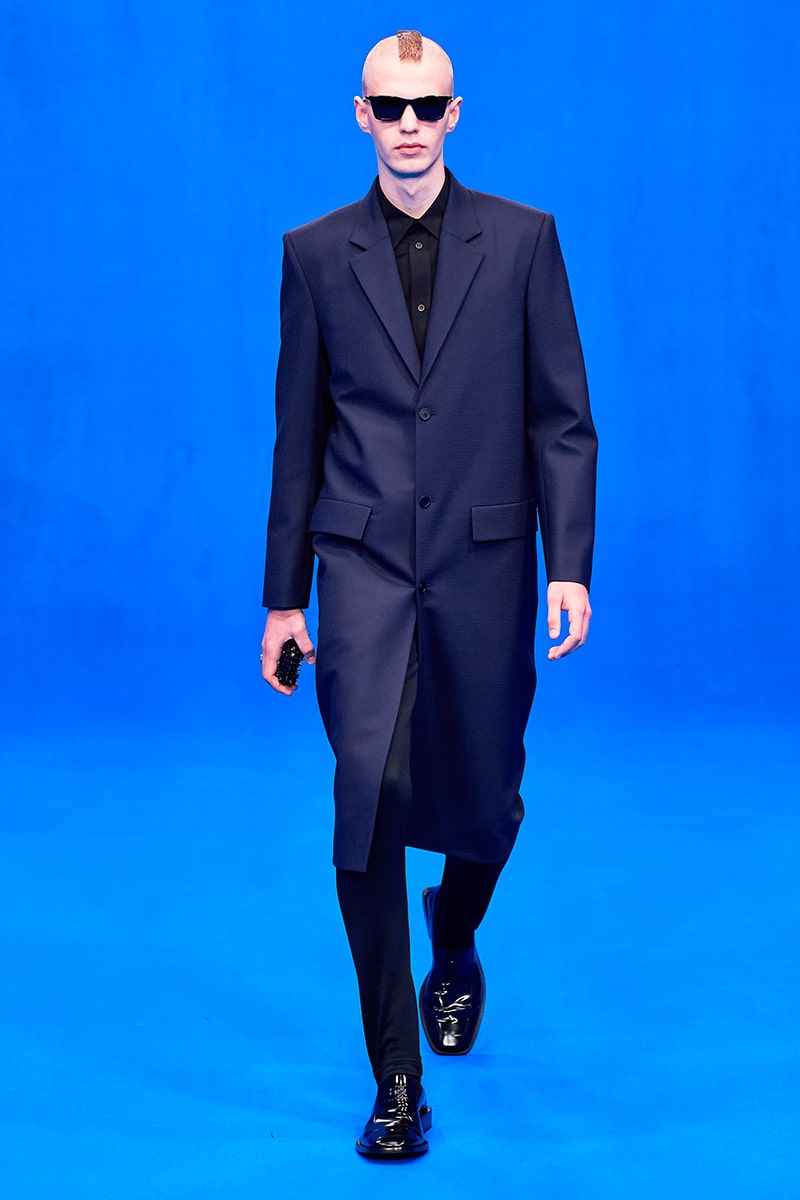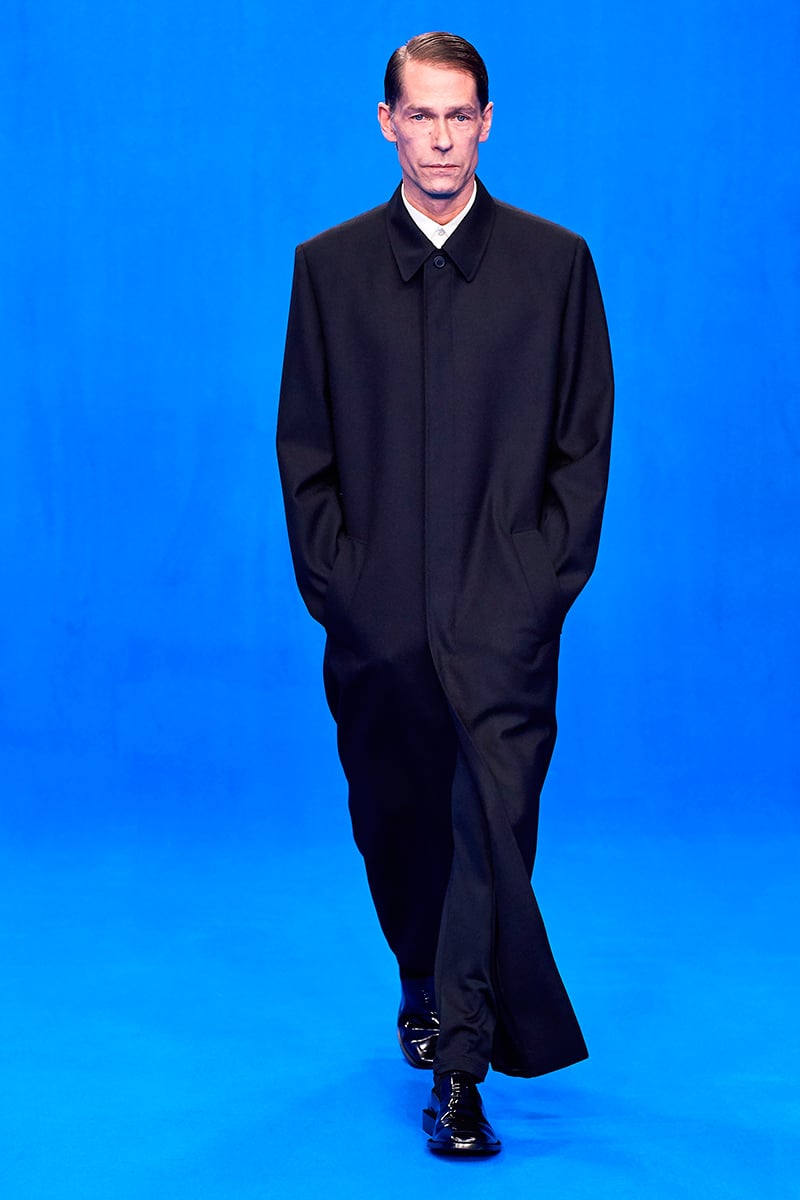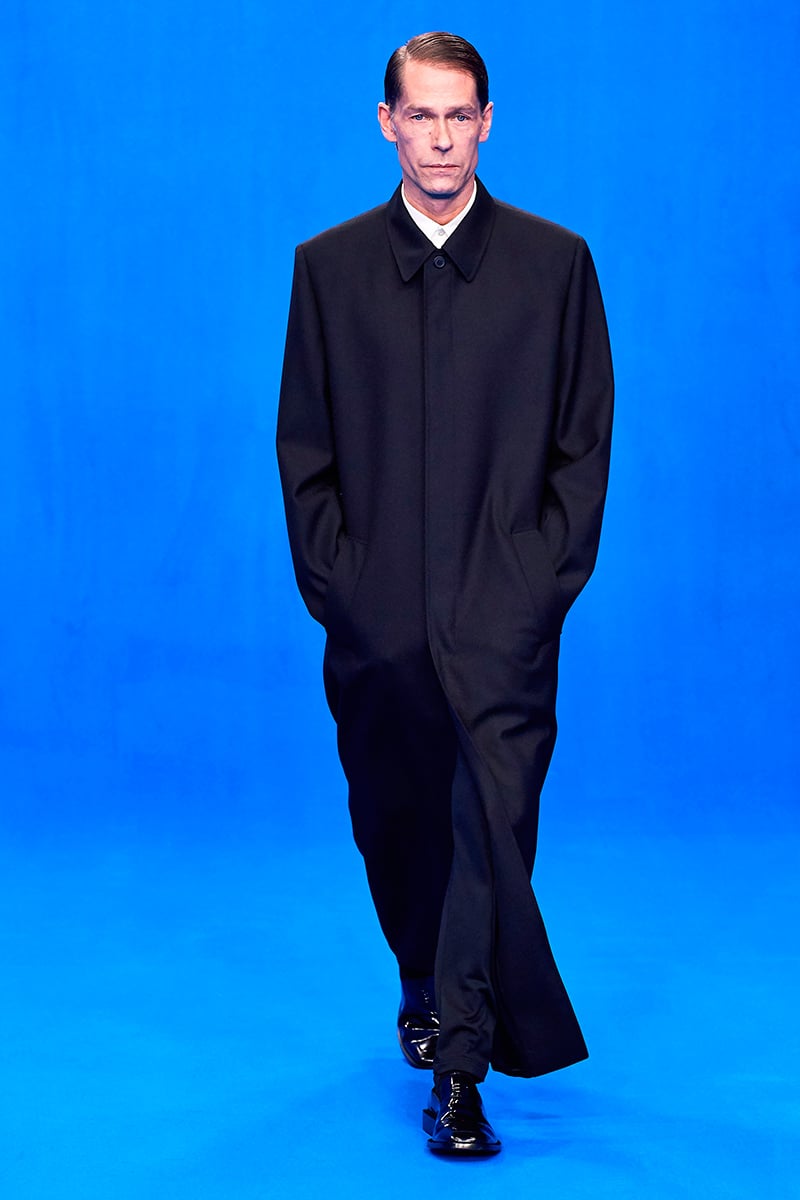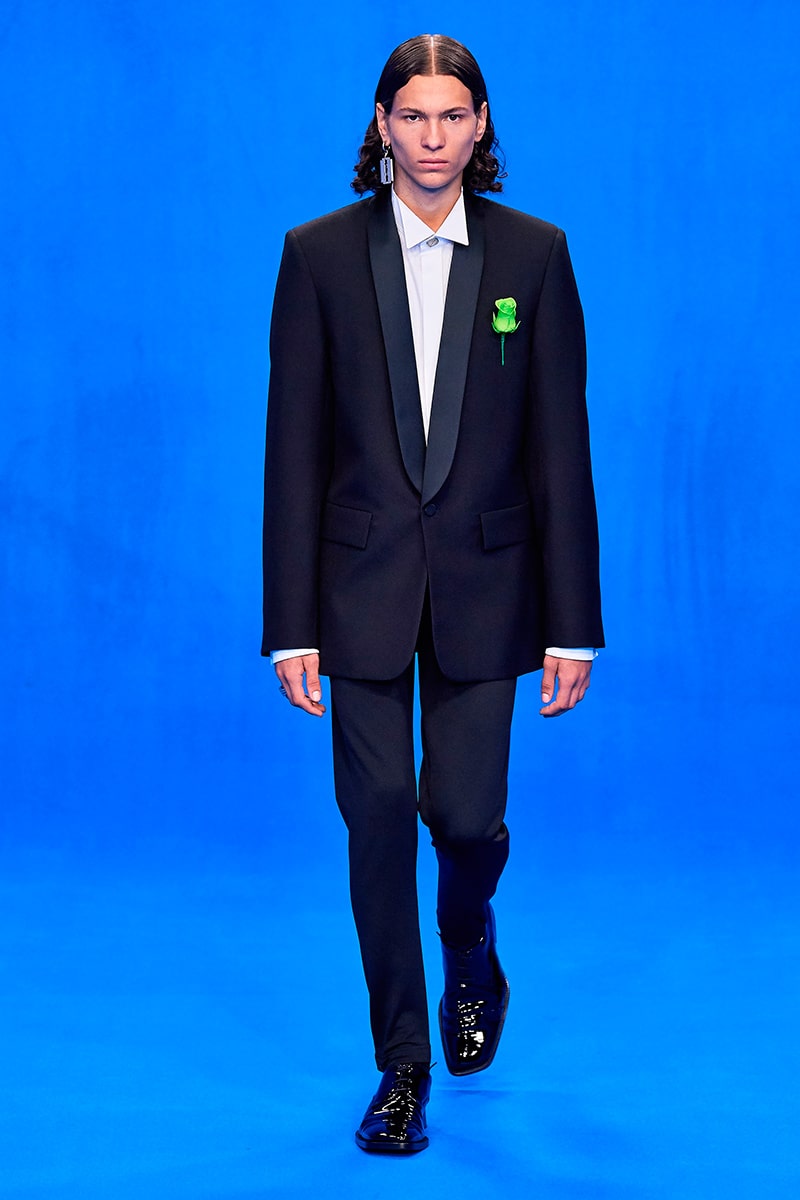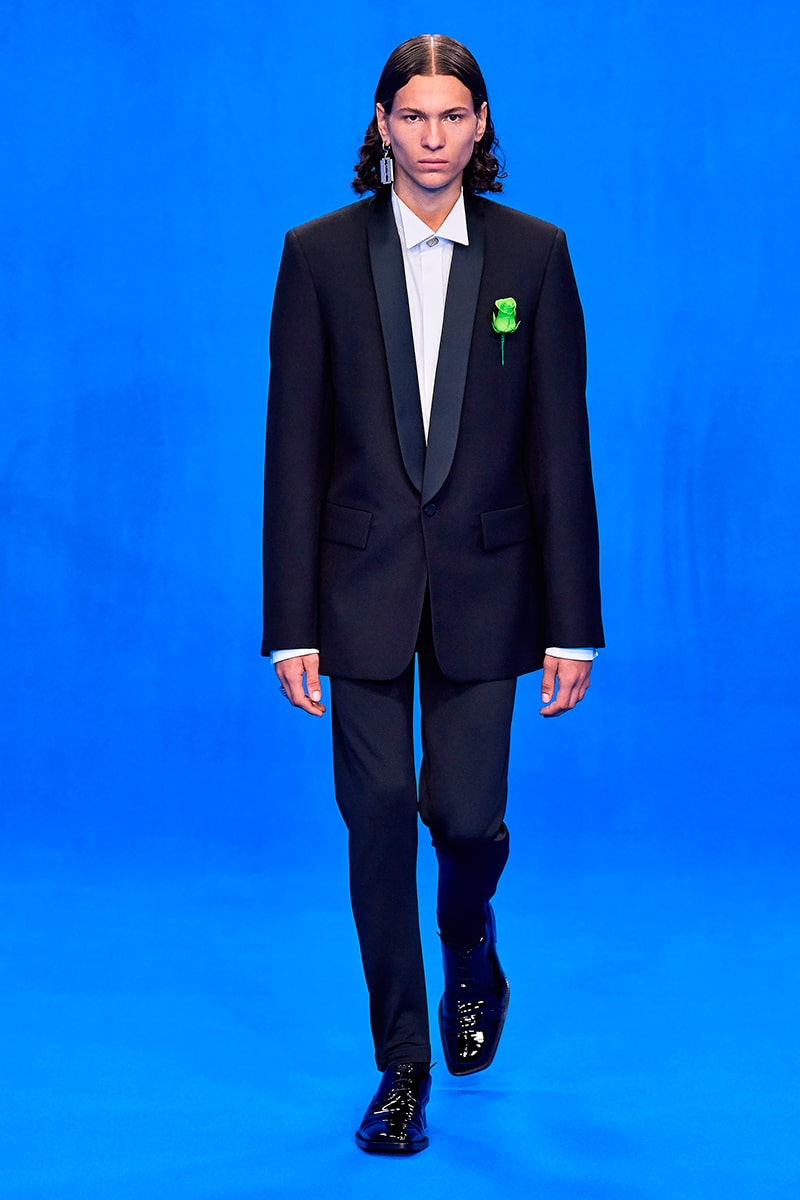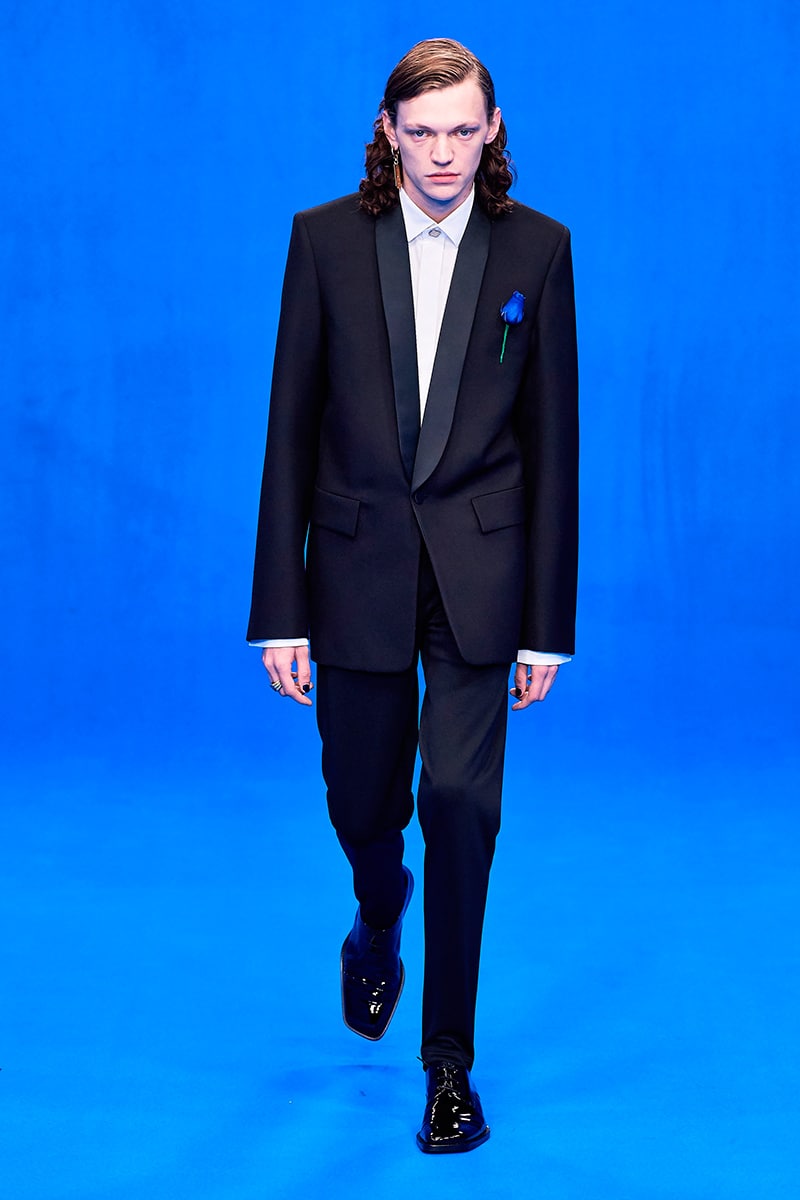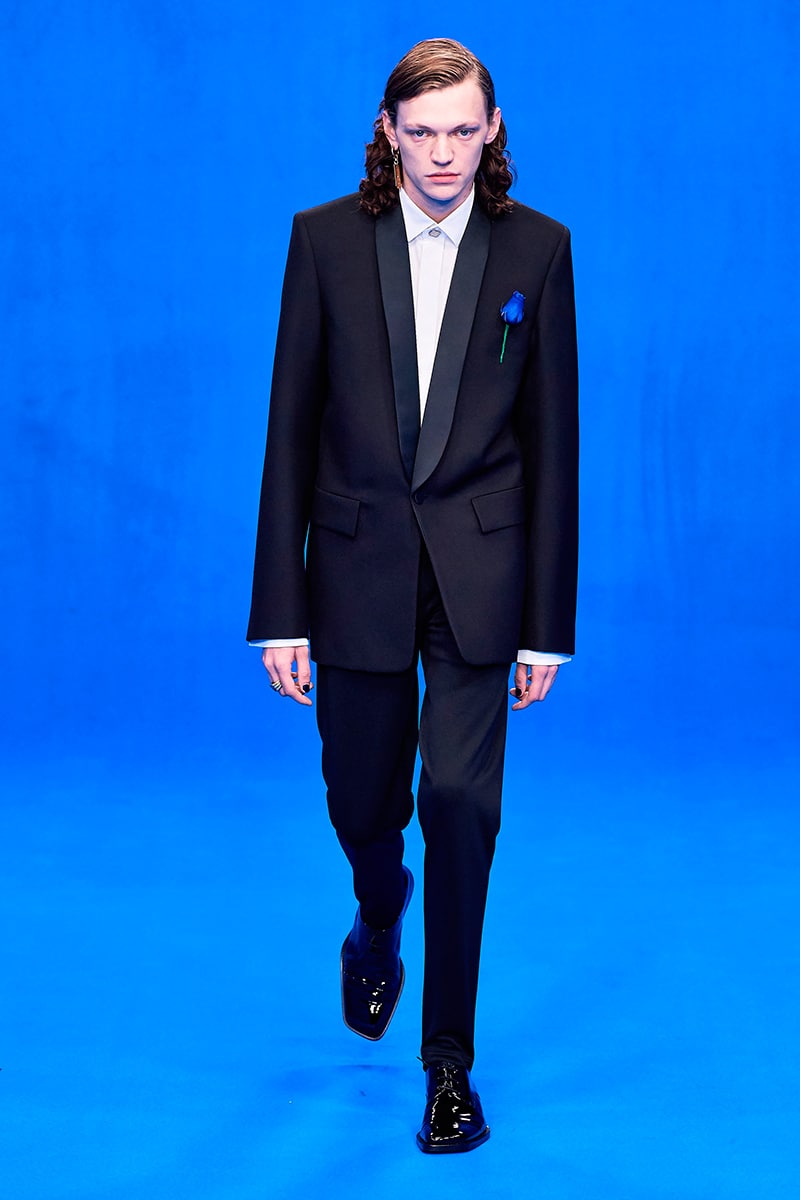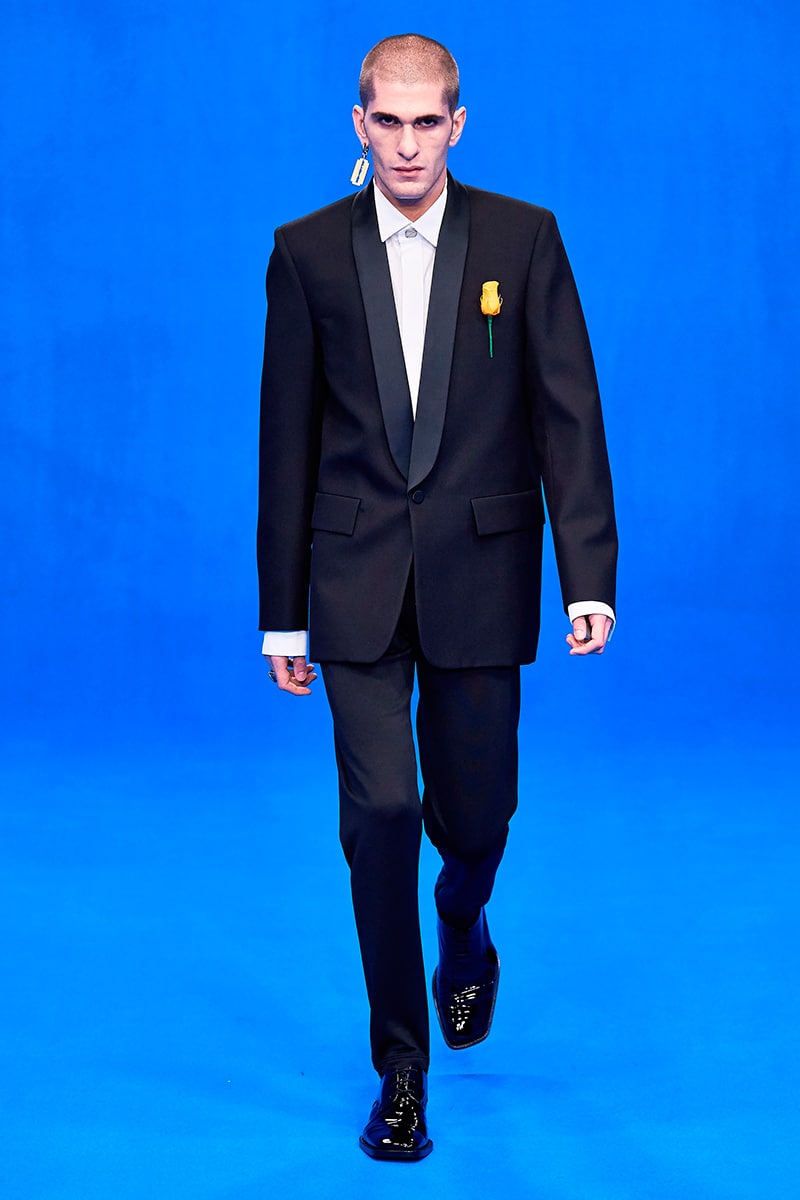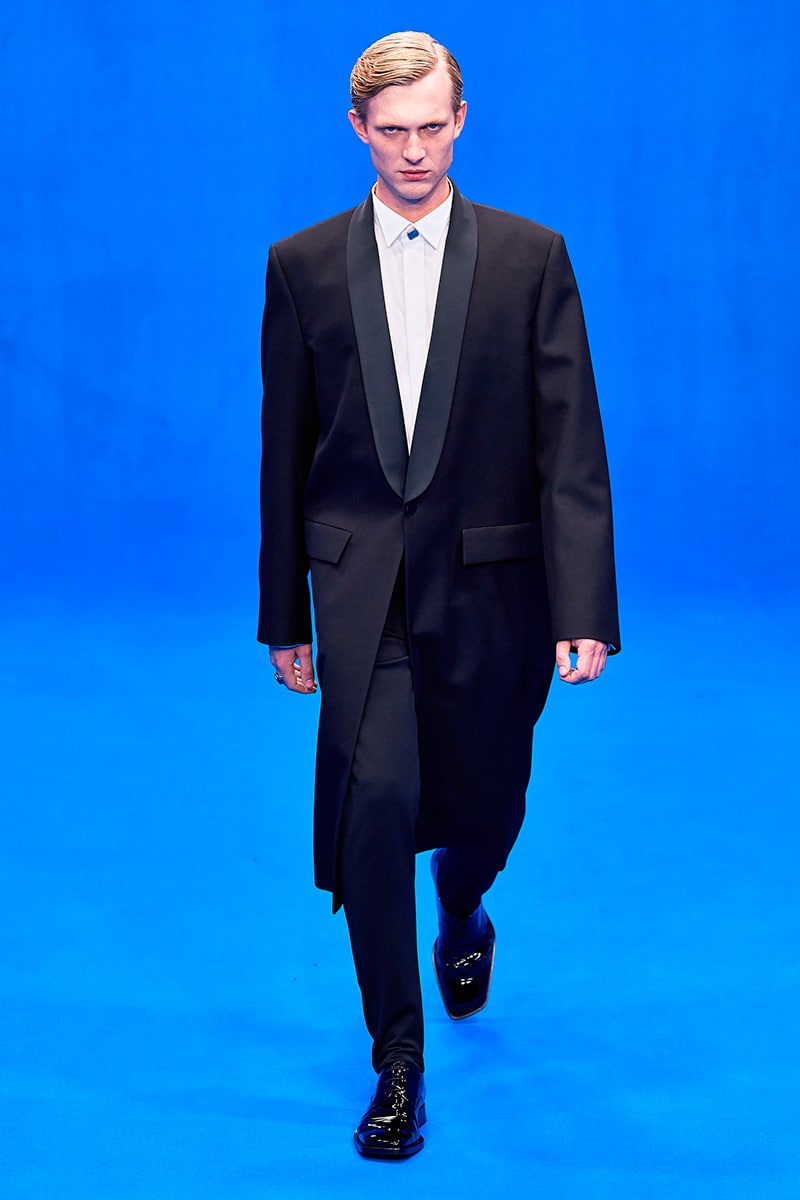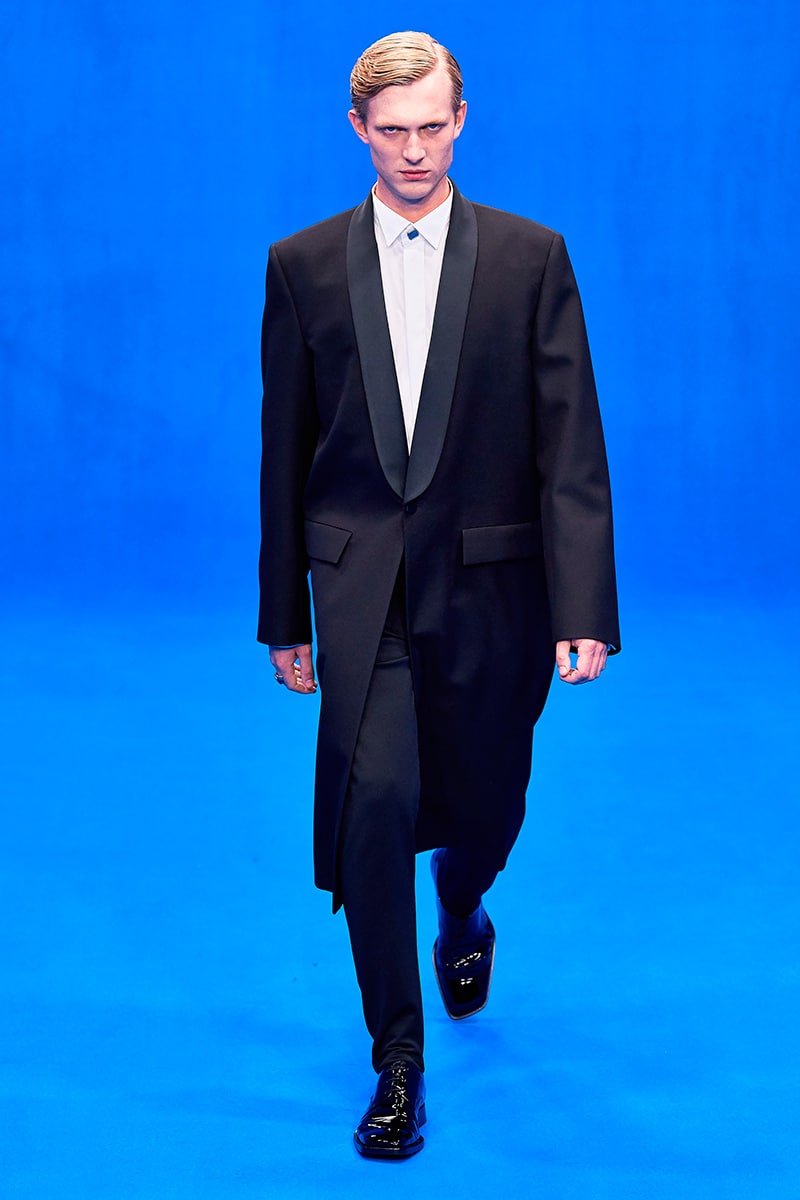 Things just got bigger at Balenciaga, literally, with Demna Gvasalia's power dressing for Gen Z's oversized silhouettes taking a jumbo approach. It was all about power at the house for Spring Summer 2020 during Paris Fashion Week and Balenciaga has a lot of power these days having turned into a billion-dollar brand.
With many new fashion memes of the season set to be trending from the MasterCard inspired logo for the generation that is teased for spending not saving alongside graphic T-shirts with slogans like b@len©i@9a, X-RATED and even a Hello Kitty bag graced around the EU-blue space on the outskirts of Paris. But the real power dressing that stole the show was the exaggerated cheekbones, not far off the radar from most face tuning apps these days.
Gvasalia, having announced his departure from VETEMENTS earlier this month, will definitely have pieces for his younger fans looking to make a statement and carrying on the air of indeterminable gender, age, and occupation. It's hard not to make comparisons to VETEMENTS's last show staged at a McDonald's during Men's Fashion Week as the theme, or obsession, of uniform, continued from briefcases to suits. The other shape to come out of the show was the new square-toed sneaker dubbed the Tyrex looking like something out of sci-fi and in this industry at least, is the new power dressing pre-requisite.