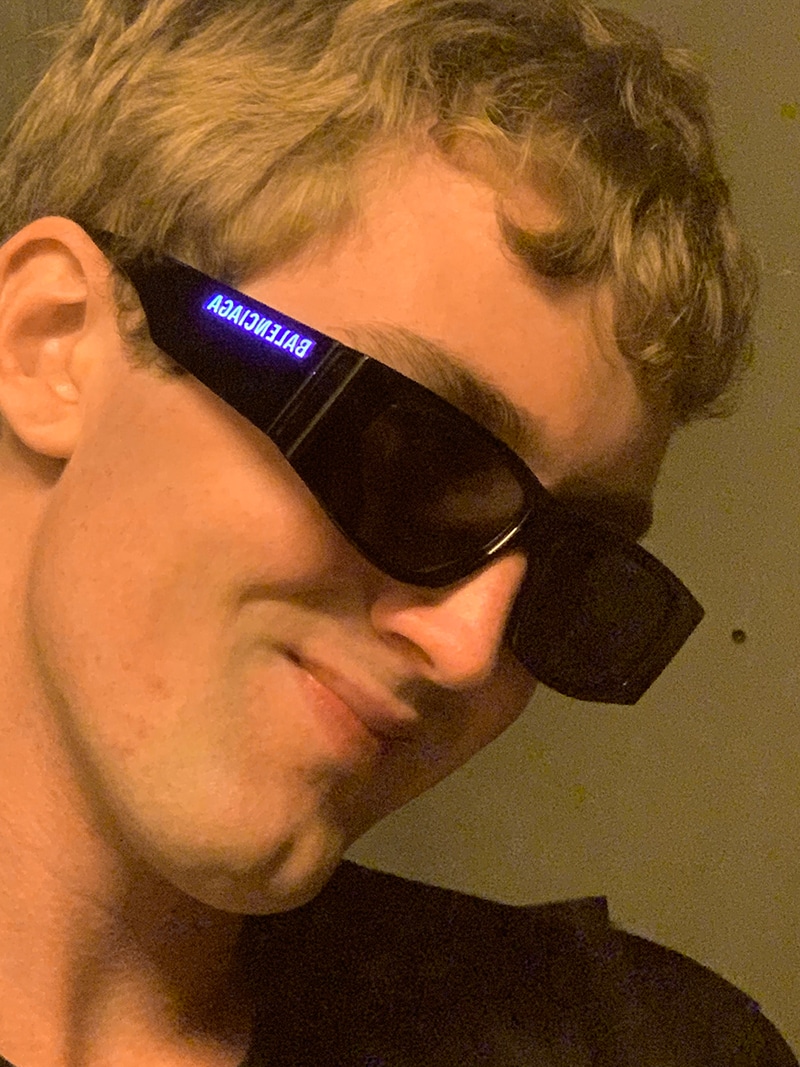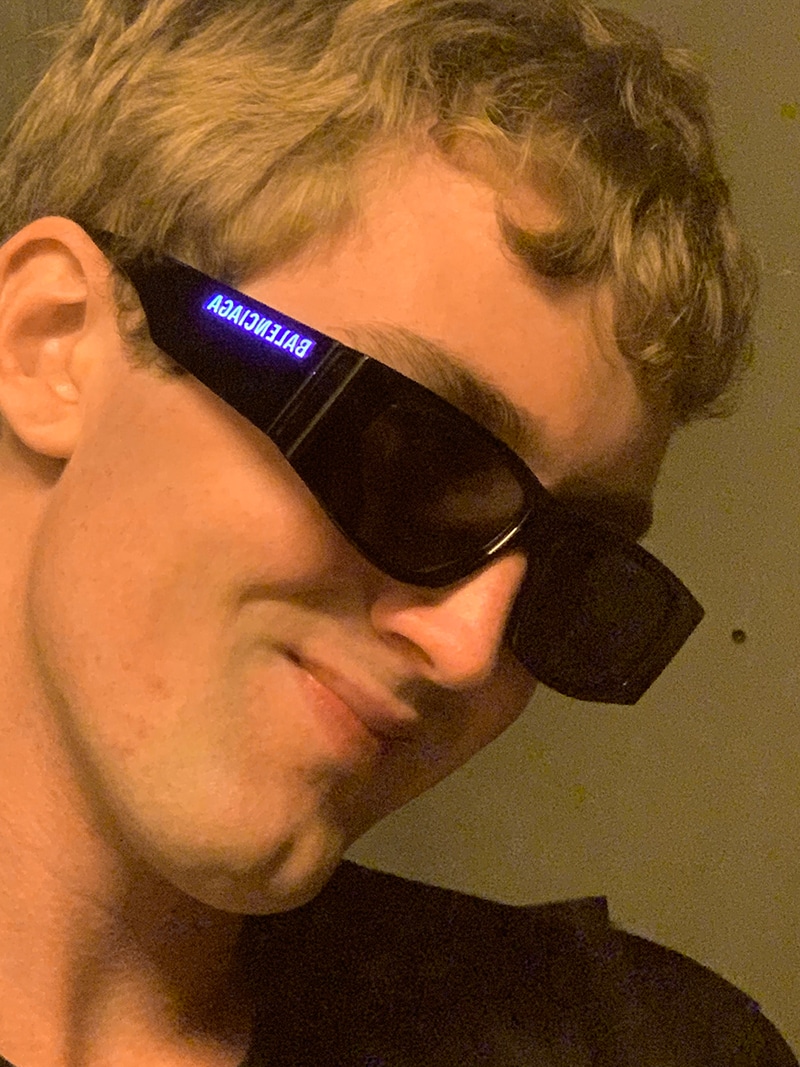 The Balenciaga Summer 2020 Eyewear collection introduces the LED Frame, combining a sleek new style with the brand's continuous commitment to utilizing technology in innovative ways.
The bold, rectangular frame sits on thick, tapering arms, one of which contains a lightweight LED system that illuminates the Balenciaga logo. The logo animates in multiple colors and patterns, controllable with a tap sensor.
Originally inspired by light-up sneakers popular in the Nineties, and referencing a line of shoes and boots introduced in the Summer 19 runway show, the Balenciaga LED Frame is also rooted in the universe of speculative science fiction due to its use of today's technology.