We chatted with the singer who, in total secrecy, is preparing his first album.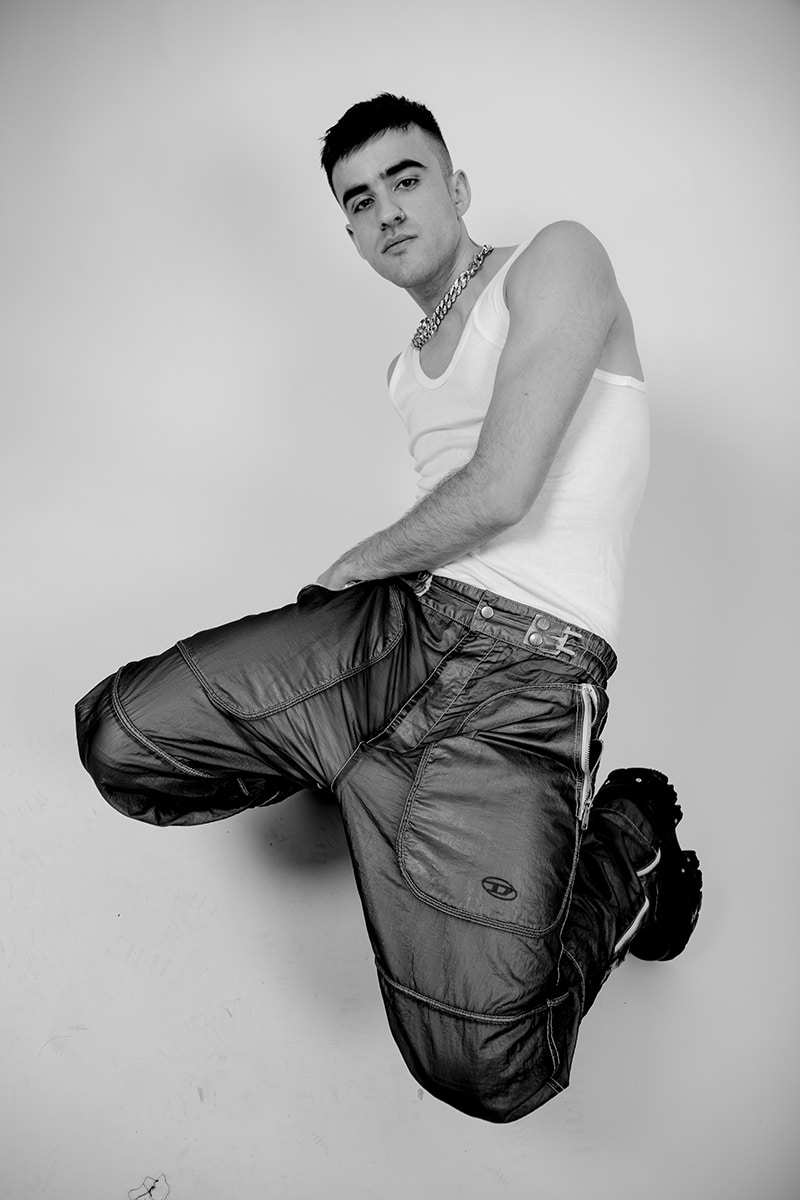 The world of music is not easy. Achieving a dream never is. But there are cases that give hope to all those who want to make it in the industry. The Madrid singer known as Bajocero is one of those examples. From his incredible debut versioning C.Tangana's hit, "Antes de morirme" to Cerca, whose psychedelic videoclip was directed by the artist Guillermo Solás, now the time has come to start a new stage in his career preceded by the release of "Hasta que vuelva a nacer", the song released this summer and that says goodbye to a stage in the artist's career to make way for what will be his first debut. We spoke with Bajocero about the repercussions of this big step and how he is savoring the end and the beginning of the different stages of his life and his career.
Bajocero, tell me. How are you living this 2022?
Good! I think it is being a year of transition to a new place. I've been working very hard in Madrid all summer and I need to travel but  I can't afford it; I think that is the general mood right now: all work and no fun. I think I'm going to escape next week to do the Camino de Santiago for a few days.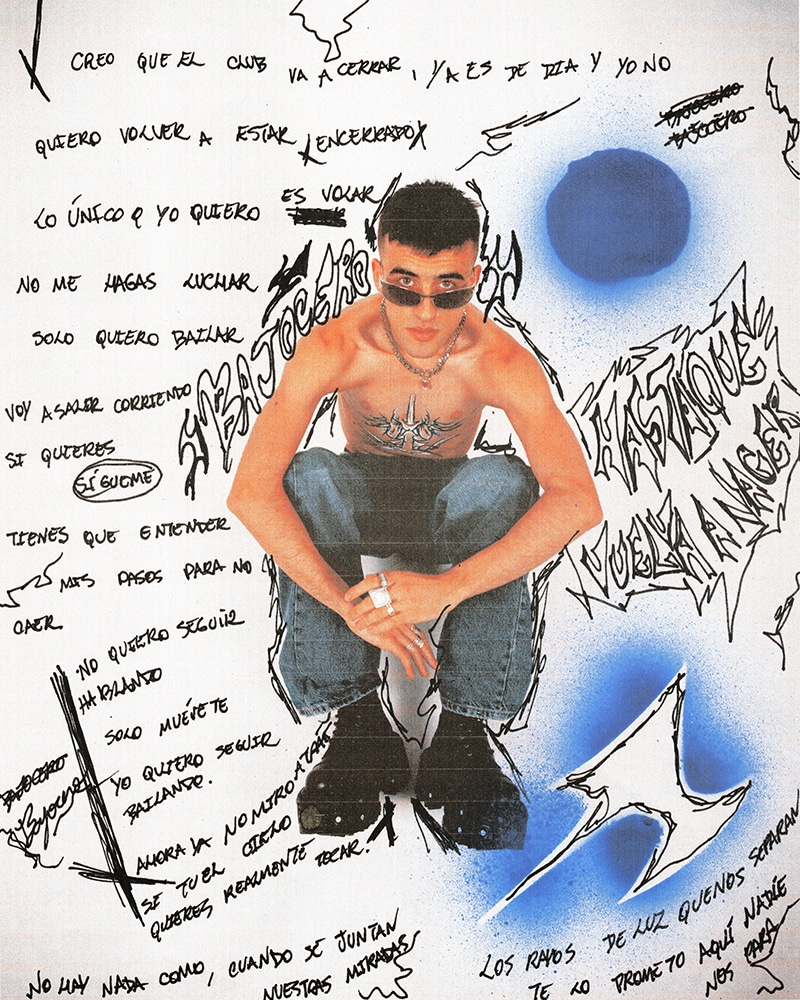 This year is being very difficult. How would you say that all this convulsive situation is affecting emerging singers like you?
The world is pretty crazy these days. I think that we have had a fairly complicated global energy since the pandemic began… and we are all trying to adapt to this situation as best we can. Financially we are not in a good moment. The need for money to do things is constantly breathed. The art world needs more help from the Government. There are few possibilities for public education in this sector, most schools are private and cost a fortune. But well, I think that there is also, to a certain extent, the power we keep inside us. For example, I couldn't afford to attend a school to study music production so a learned by myself. Sometimes it seems complicated, we have to find ways to get where we want to go, even if they are different paths than the one we would like to take at first.
Your most recent song is "Until I'm Born Again", a song you released this summer. What story is hidden behind it?
I wrote this song in quarantine. I was at a very important point in my life., I had just broken up with my partner and got fired. During the lockdown, I found a way to escape from all that through music. In this song, I wanted to allow myself to experiment with my voice and sounds. I remember the day I started it, I had a great time.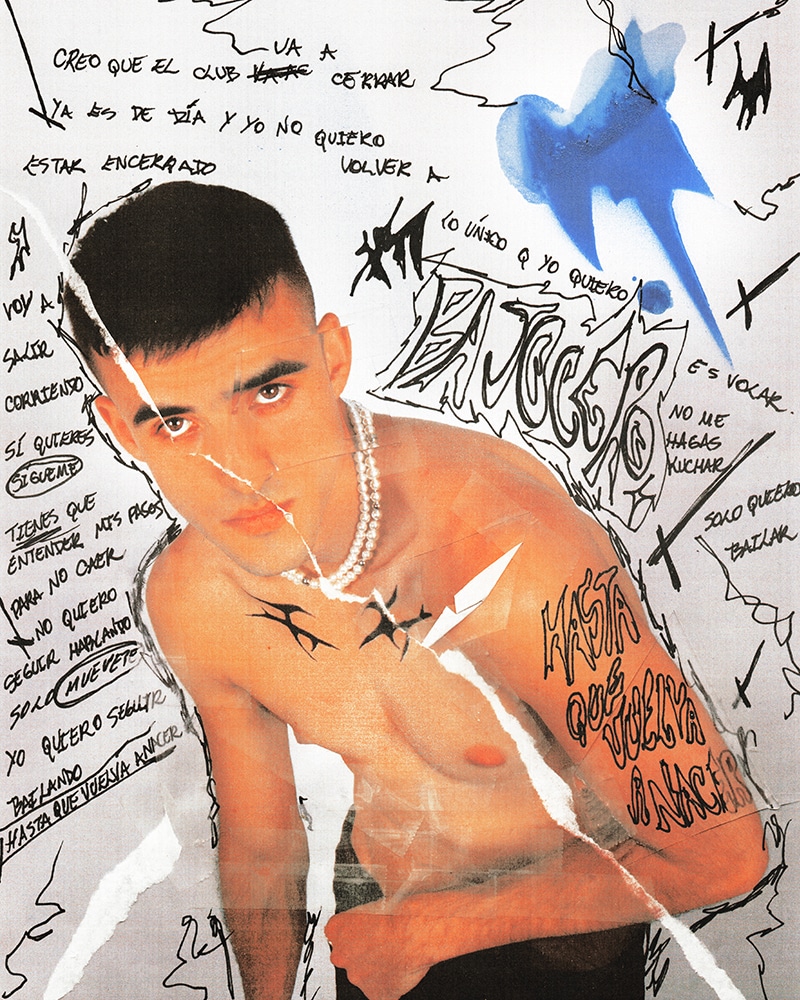 This song is the last independent single of this phase of your career, the future will be linked to your first EP. Why pick this song for this in-between moment in your career?
It's a song that I really enjoyed doing and I think it's quite different from what I've put out before. I felt that I wanted to break with the previous thing so I needed to create some new sounds. This song feels like beginning.
You define this theme as a mixture of various styles such as house, techno, and urban music. Why mix all these genders in one song?
I am always very interested in everything that you have to do with experimentation. House and techno are two genres that freak me out, and urban music too. I liked the idea of ​​putting some elements together. Apart from the rhythm and the main bass is more techno and the beat and the treatment of my voice are more urban.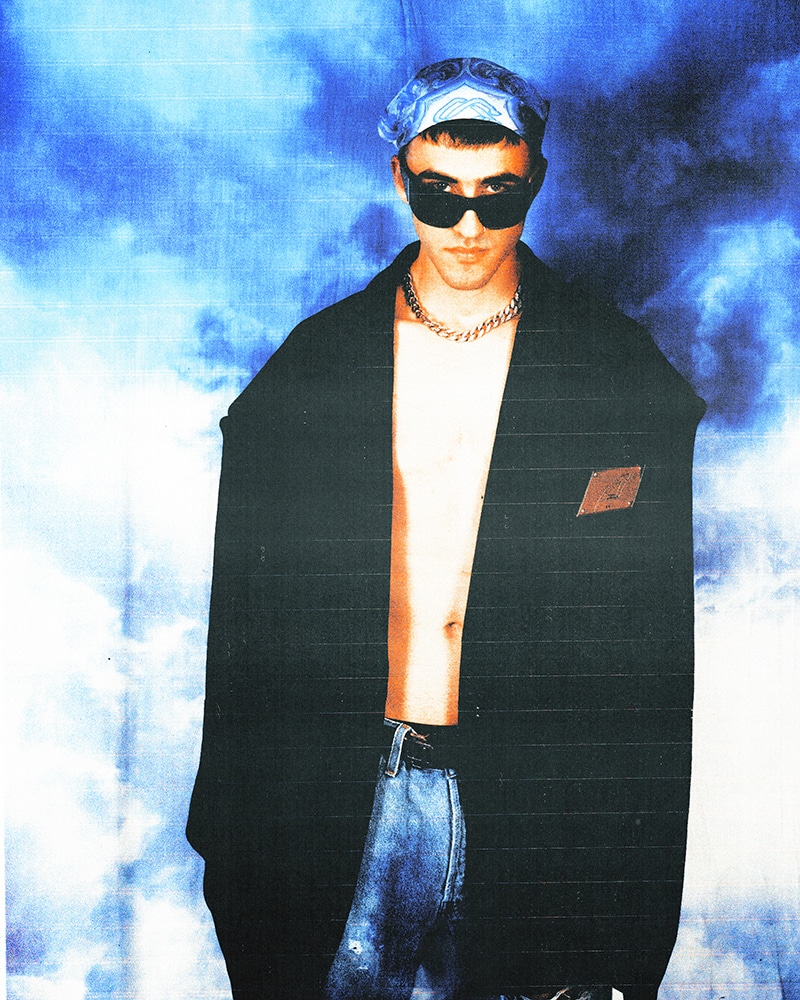 I have mentioned before that this song is the last independent single before your first big work. What can we expect from you in this E.P.?
I'm finally going to release a bigger first project. It's going to be a compilation of songs that have been important to me over the years. Songs that have helped me a lot and with which I have learned and discovered myself. In my case, discovering myself in every way has been quite a long process. I think the only way to do it is by throwing yourself out into the world and making mistakes. Daring to push yourself out in the world even If things don't go as planned. I have felt ashamed sometimes for thinking that I was doing projects with which I did not feel represented, so I felt like expressing something with which I did not feel comfortable. But I necessarily need to go through all that. . To get to do what we want, a journey is needed, experience is needed. We cannot think that from one day to the next we will be doing great things. Because I believe that these are the consequence of a process and are built with time and patience. (Unless you are the son of someone very rich and they give all to you since birth. Although equally, despite the fact that I believe that money helps A LOT, there is something in the essence that I believe that money cannot buy. I think that to do great things, you need solid ground, which can only be achieved with dedication).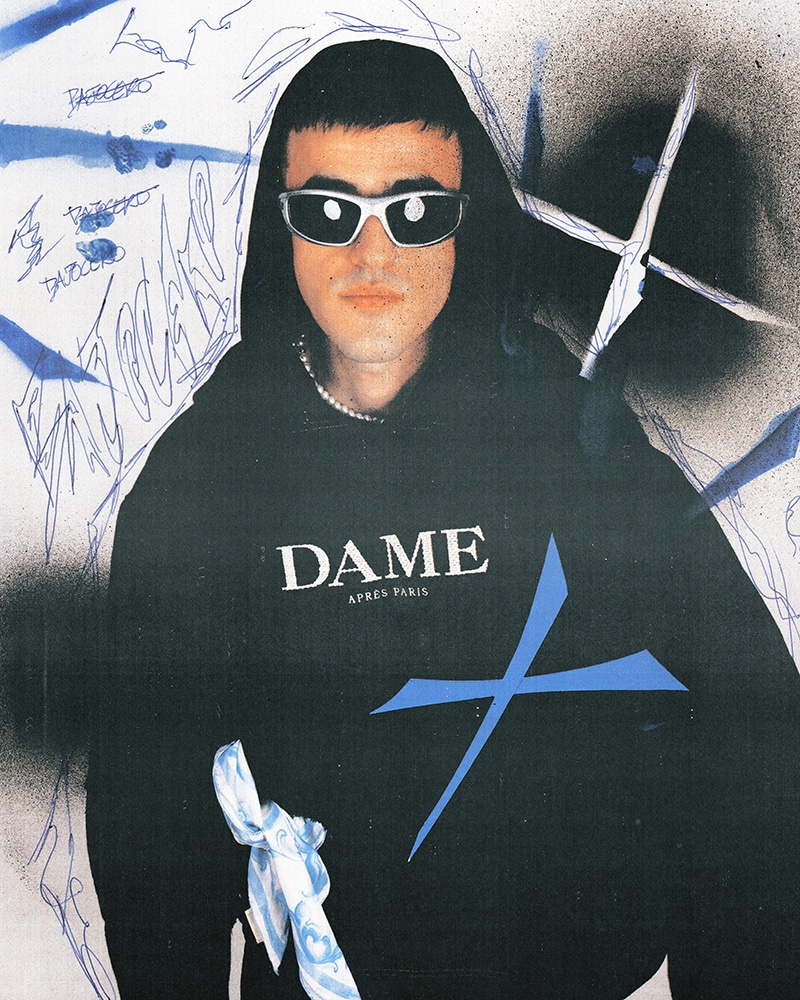 For the video clip of this song, you have taken a turn in reference to previous videos such as "Cerca" whose aesthetics had a much more robotic and artificial cut. Why choose a more traditional point of view?
For this video, I wanted to do something much simpler in terms of production. I have made this video together with two good friends: Jogito and Vlanky, two of the most talented people I know. We started with the idea of ​​recording many things, putting them all together, and experimenting. It has been the video that I have enjoyed the most without a doubt. The assembly process was very cool, the three of us did it in my apartment, and we laughed a lot. We were very open to everything. It was very easy to work with them. I had the need to do something that didn't require a lot of people, something simple, but with what we could experiment with in the editing. Lately, I want to make everything as simple as possible. In plan, I want to take my mobile and record videos without having to depend on many people. Because the audiovisual world makes me lazy…, it takes a lot of people and a lot of money. I don't like being dependent on other people. I am quite independent, so until I have more money, I am going to try to spend some time doing simpler things but giving them a twist so that they are cool at the same time. I tell you this a little shakily because I always end up messing around and getting involved in more complicated projects… but yes. I'm definitely at a stage where I need more simplicity.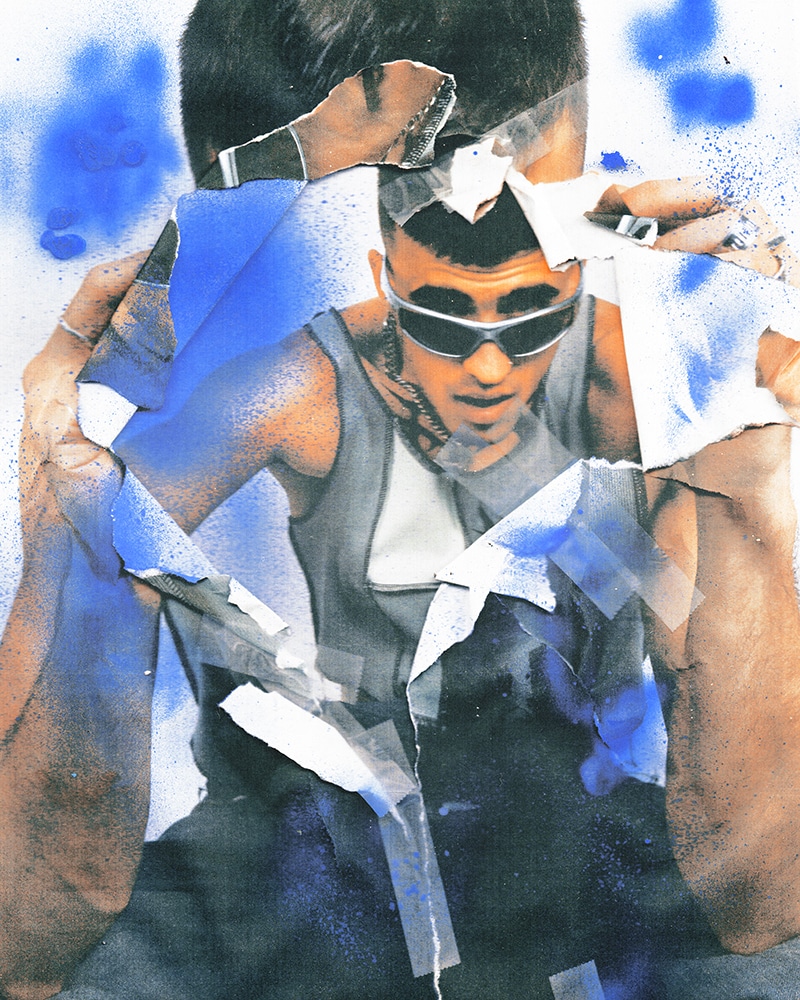 You have been immersed in the world of music for many years. What do you have to improve? Industry to be able to include independent artists who want to build a career?
I feel that there are many emerging artists. Social Media has made everything more accessible and much easier, but there is much more competition. Although I think that due to the modus operandi that society is taking, there is also more demand since everything goes so fast that a lot of content is required. So I think there are possibilities and now I'm finding a way, a niche thanks to social media.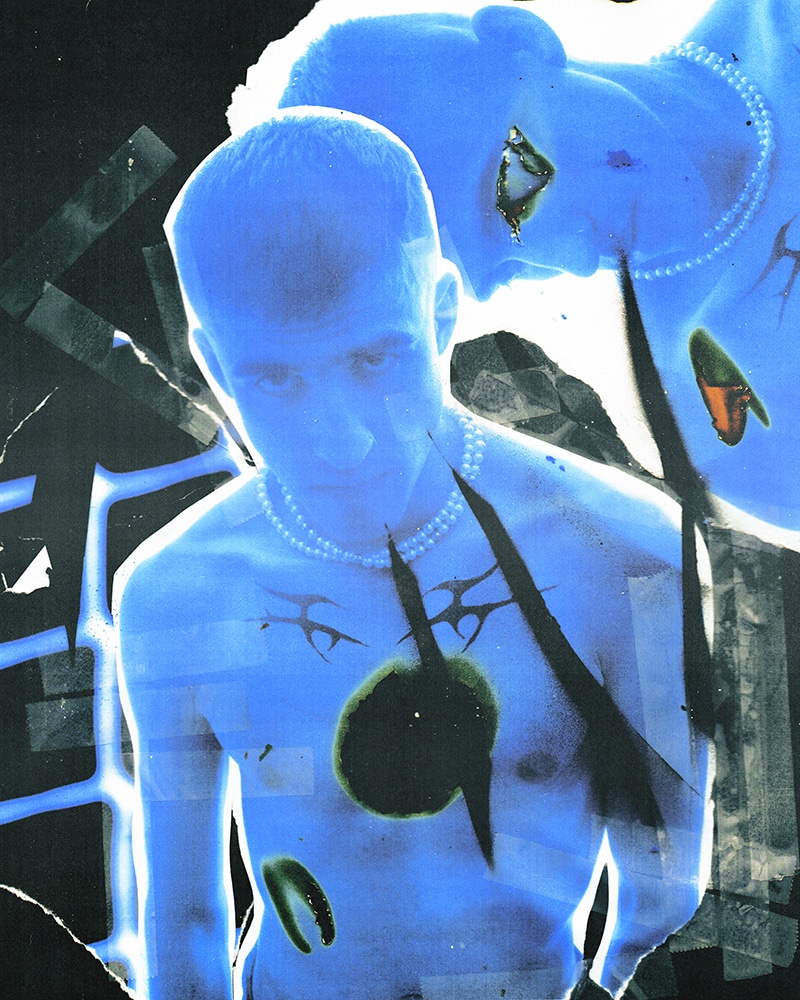 You are very popular on Tik Tok, why do you think you have found your audience niche in that very specific format of social media?
It is true that thanks to Tik Tok I am reaching people that I would not have reached otherwise, and it is cool. Right now I think it's my favorite app. I had a great time making the videos. It's like I feel like I can express myself in any way I want. What if today I want to do a version of "Mi carro" by Manolo Escobar with a reggaeton beat? I can do it! What if I want to upload nightcore videos with my voice twelve tones higher? I can do it too. By the way, I like nightcore. I've always been a big fan.
You are also a producer and you are behind many other budding singers. Which ones do you think we should pay more attention to?
I have worked with artists who are just starting out and who are very cool and who I think will have a long career, such as Paula Varela, Nina Emocional, Lágrima, E´femme, Luki, Georgia Izquierdo, Deltoro, Sofía Amores, Yalo, Tontopoias, Tina, Shadi…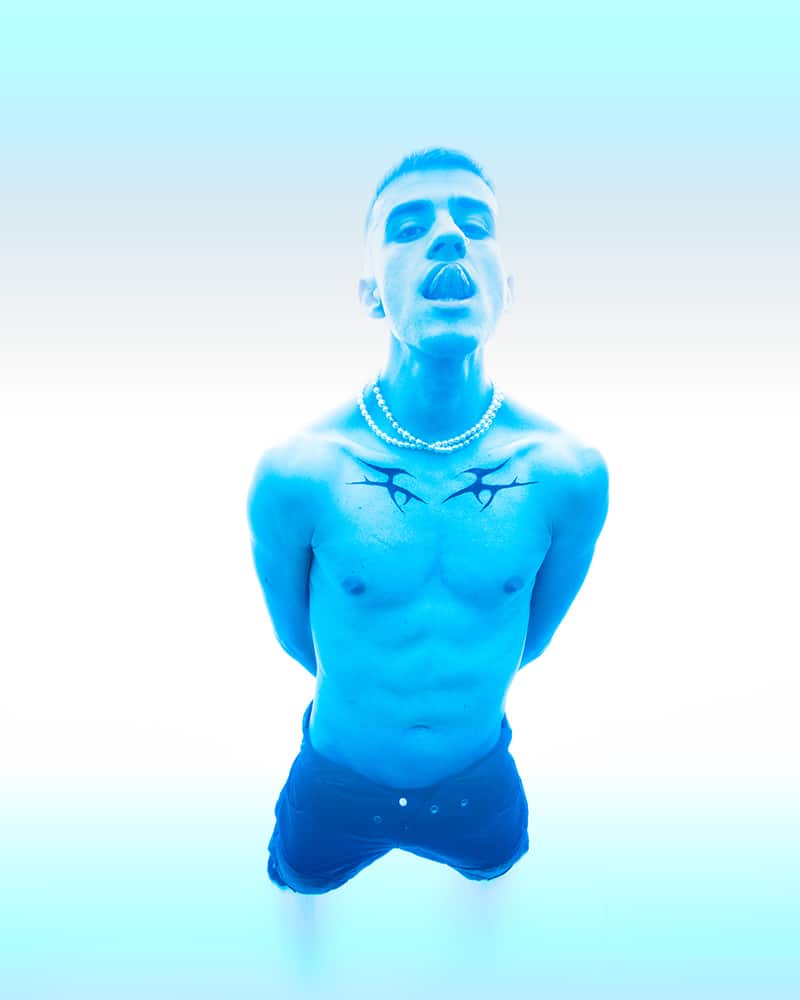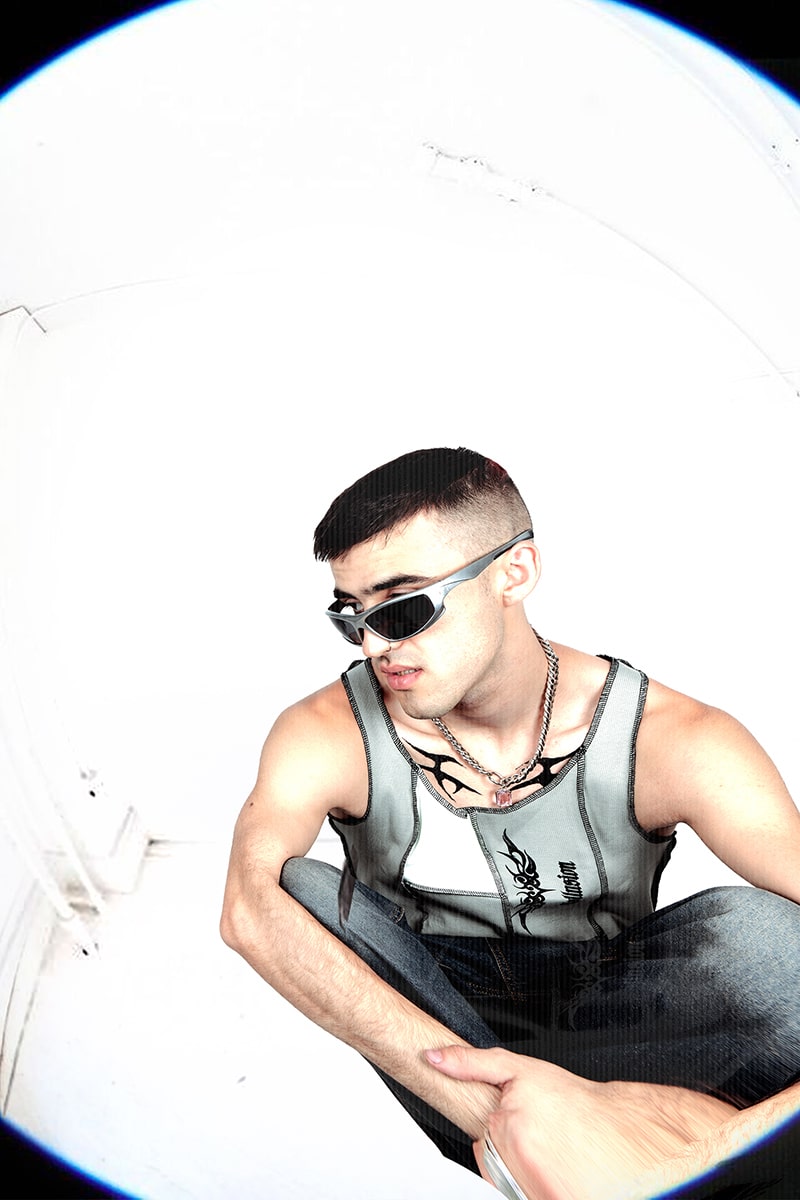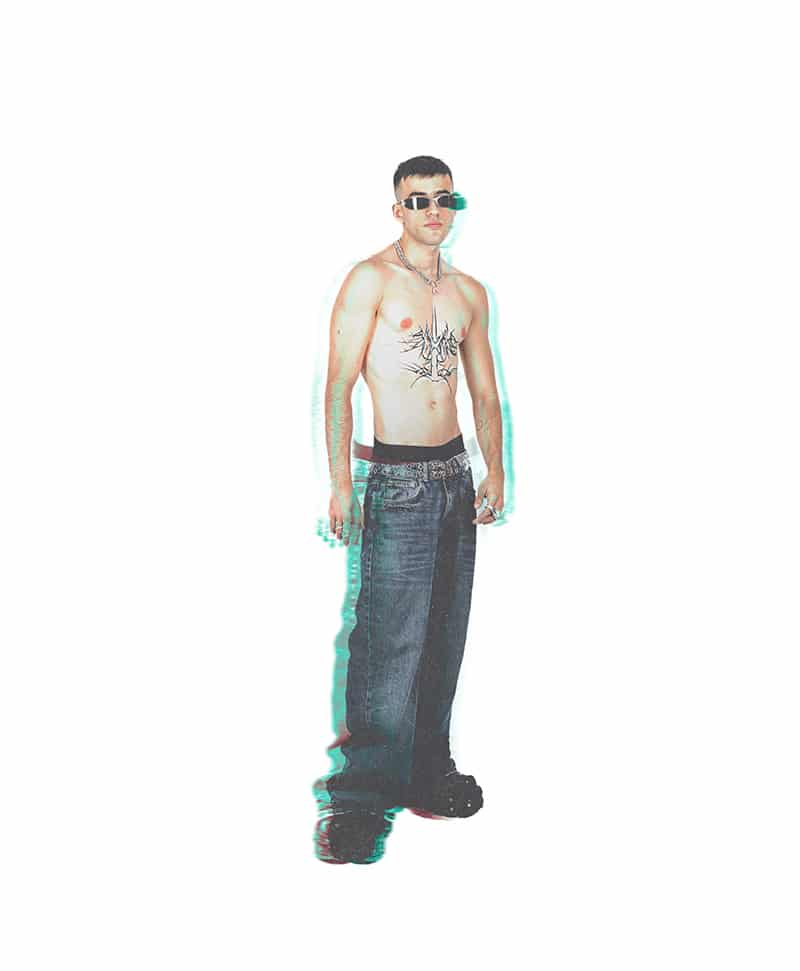 For more: @bajocero.x
Credits
Graphic design: @acid.vk
Producer: @zerek_studio
Photography: @alexgonzalezestefani
Muah: @ahimsaa___
Stylist: @cristinar.azori
Art direction: @_claruus_
Art direction assistant: @cceliaportela
Edicion: @alexgonzalezestefani
Thanks to @akajogito & @_vlanky_