Bad Gyal brings her greatness to Bershka with a collab inspired by her own personal closet.
It's hard to believe that only a couple of years ago Alba Farelo aka BAD GYAL, was working in a neighborhood bakery, given how thoroughly she's revolutionized the scene in the short time since hanging up her apron and picking up the microphone. She becomes the international face of 'digital dancehall', the singer and rapper has opened up new territory for a Spanish artist, becoming the darling of the underground across Europe and beyond.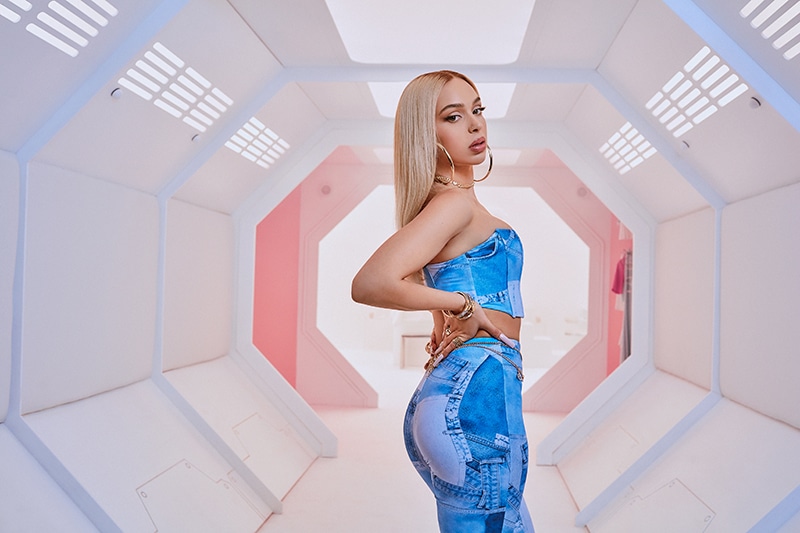 She has released some of the most talked-about songs on the Spanish scene, such as Jacaranda, Santa Maria, Hookah, Fiebre, Alocao and Zorra, and two mixtapes, Slow Wine and Worldwide Angel, which have generated worldwide interest. In 2021 the artist has released her EP Warm Up (Interscope/Aftercluv), a project produced by El Guincho that includes hits such as Blin Blin, Pussy and 44. And the future is only looking brighter. Each new release is topping the charts on Spotify, Apple Music and Youtube for several weeks. The artist is making more hits and continues to grow internationally.
Scott Storch, Supa Dups, Dubbel Dutch and Jam City are just some of the producers who have worked on her sound in recent years, to create some of the most iconic tracks of our generation. Meanwhile, her music has been covered by prestigious music media outlets such as Pitchfork, The Fader, Fact Magazine and The Guardian, which have singled her out as one of the most promising musicians of the future.
With head-turning style and a 'no barriers' attitude to match, it's clear that the 'pussy q mana' is here to stay.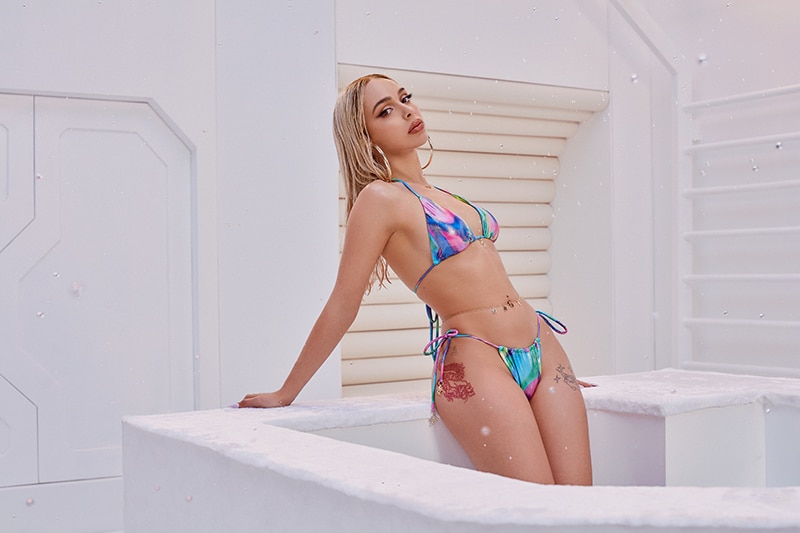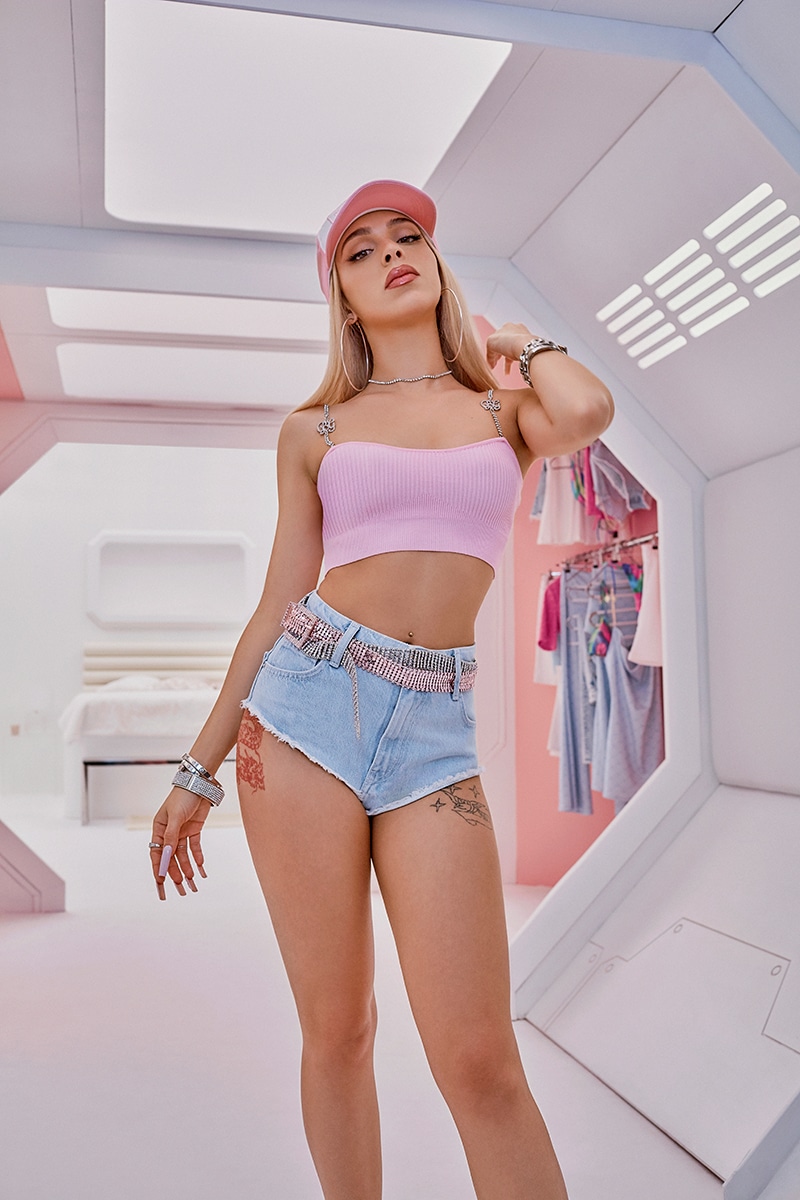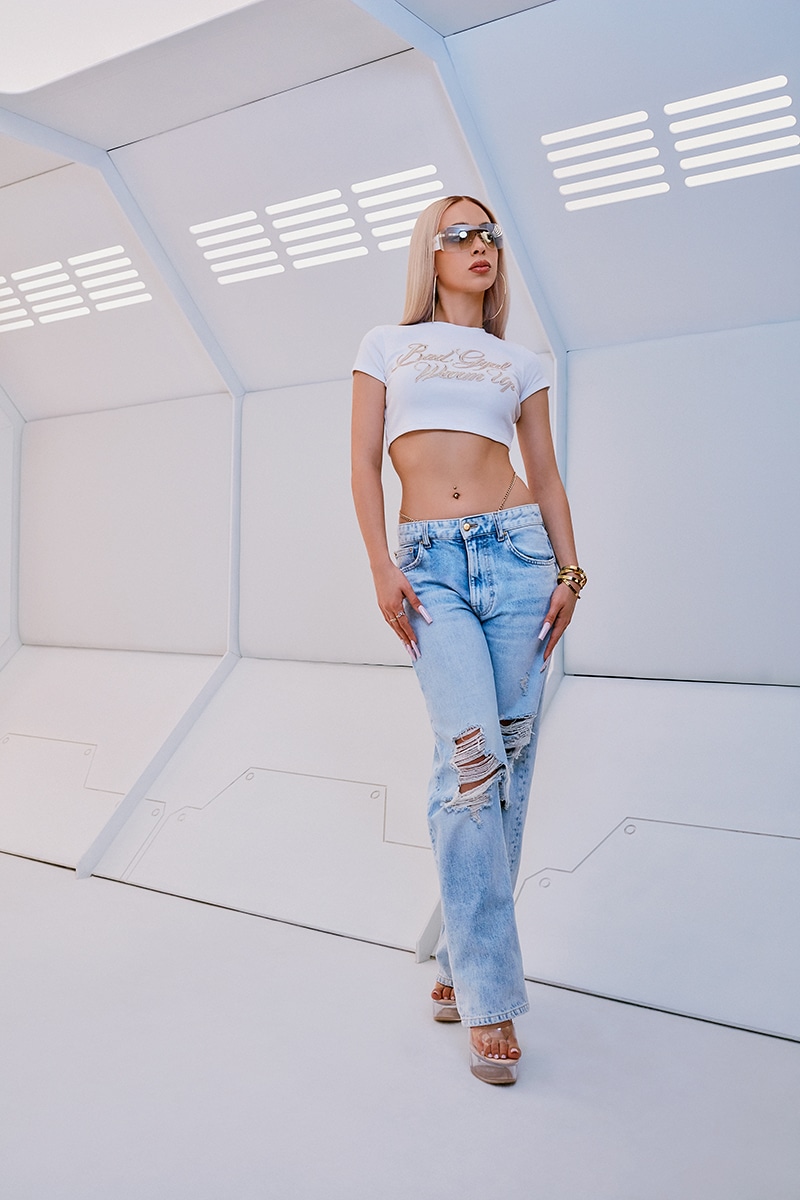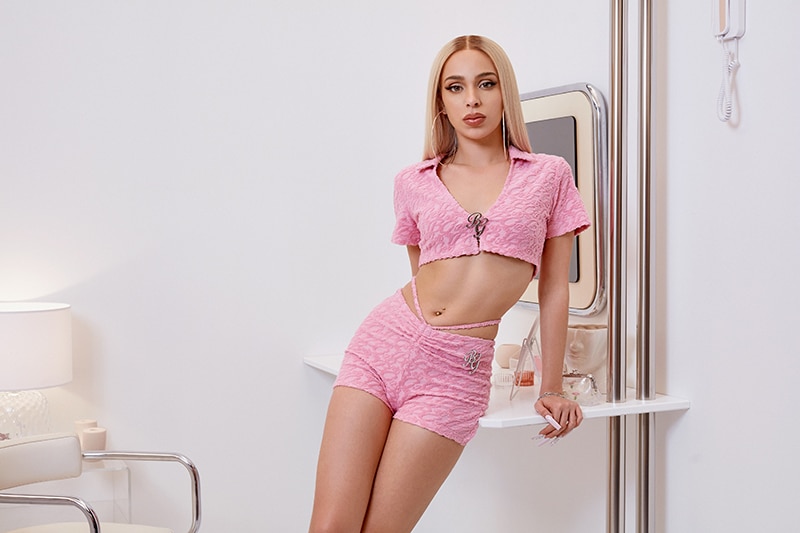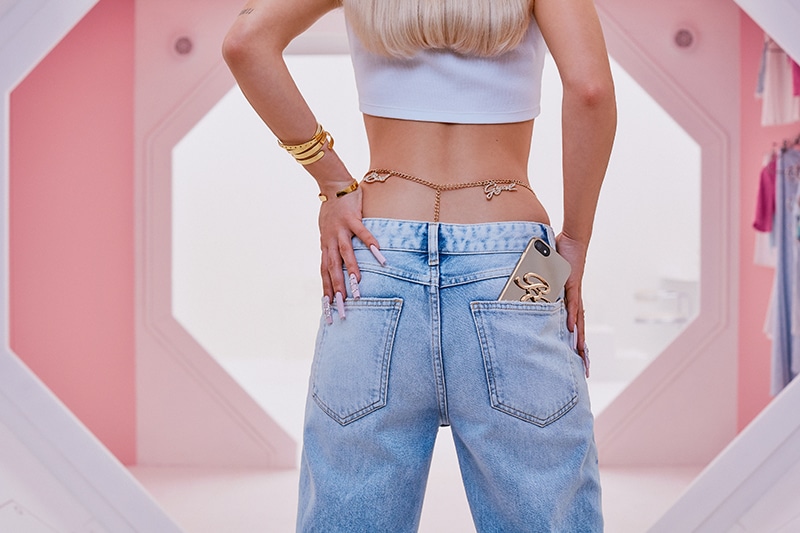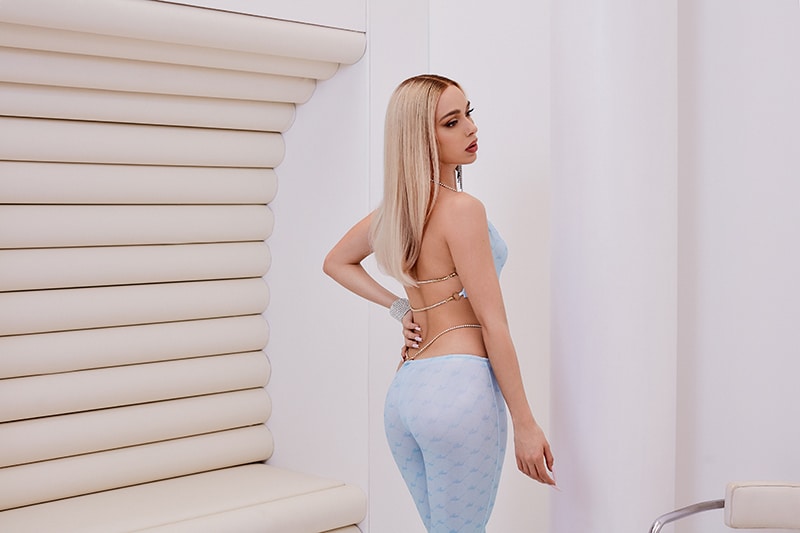 Brimming with 90s and 2000s vibes, the co-created collection is dominated by baby pink and blue but it's way more street than sweet. Mini shorts, micro tops and figure-hugging denim all feature in baby-doll colors, while a psychedelic print pumps up the volume on an ultra-tight mini dress, body and bikini.
Bad Gyal's logo gets reworked as a print and stamped across accessories – and we mean ALL the accessories because in BG's world, more is more. Bling is a thing – big-time – from luxe gold chains to giant hoops. Forget straps, it's all about the strass on your tops and dresses. And there are shoes to break the internet, too, like a kitten heel thong sandal (with bling BG logo, of course) and a strappy sandal with holographic straps and studs. If you're up for stealing the show, Bershka x Bad Gyal's here for you.
Bad Gyal x Bershka now available at Bershka selected stores and online at www.bershka.com