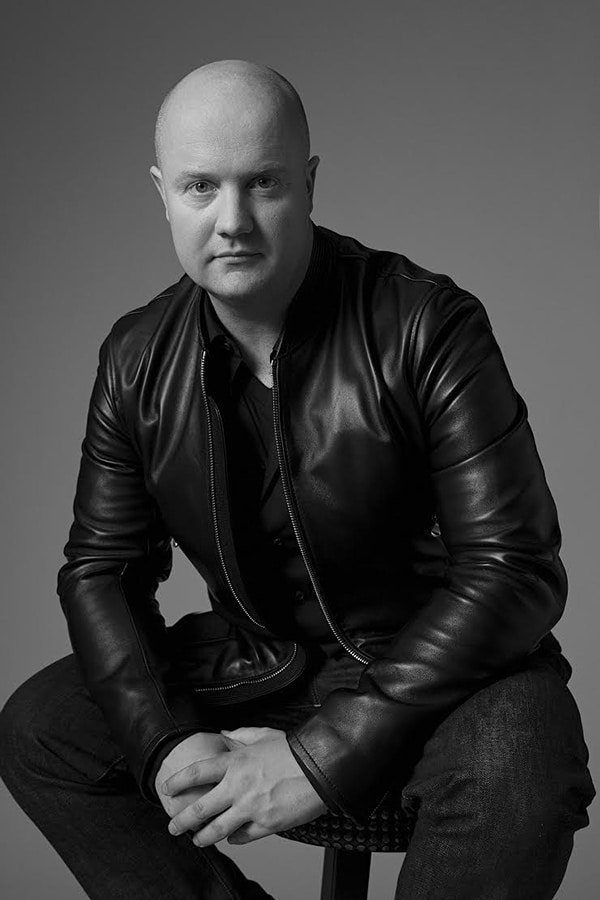 If the discourse over the fading boundaries between genders is one of the issues the fashion of the 2010s will be certainly remembered for, Andreas Melbostad at Diesel Black Gold seems absolutely sure of who his man and woman are, even if the brand has recently opted for merging its male and female collection into one sole show starting from last Spring/Summer season. This is what we talked about when I met him at Superstudio 13 in Milan the day he and his team were shooting the menswear Pre-Fall 2017 Menswear lookbook. A collection ignited with a distressed feeling fusing football jerseys with varsity jackets, tailored shapes and cargo details, which returns to the roots of the company to honestly refocus what it represents to its public. As he said: "we'll always do a biker jacket and a bomber. It is about shamelessly being who we are as a brand".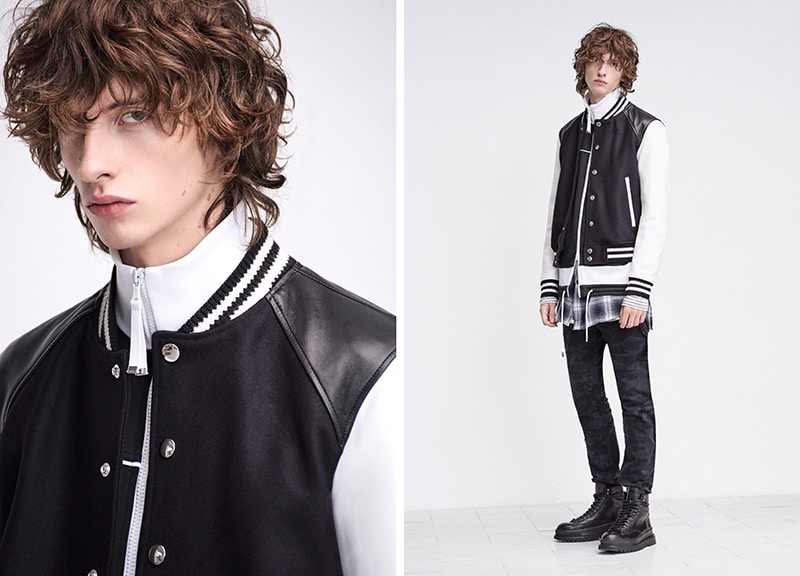 How much significant is menswear in your creative work?
At Diesel menswear is a crucial business driving many strategic decisions and the same goes for Diesel Black Gold as they are both highly masculine brands. It was a new field for me when I started at this house and it is intriguing how much it allows you to go extreme and yet finding a customer happy to embrace it. In the past, for instance, we designed pieces for the show that people actually bought and were excited about. Although many urban brands play within the same territory, Diesel Black Gold still represent a specific identity and menswear holds a huge opportunity.
Because it is difficult to find urban and premium together?
Yes, exactly. Streetwear references always echo in the collections but I try not to be pretentious about it and please that customer that search for both this spirit and want to feel the workmanship of a piece.
Apropos of menswear, how do you translate the tailoring tradition into an advanced contemporary wardrobe?
It depends on how you balance the collection and blend the different references together. Usually distressed and proverbially Diesel casual pieces are sided with more sharp and sartorial ones, but still with that urban attitude typical of our type of guy.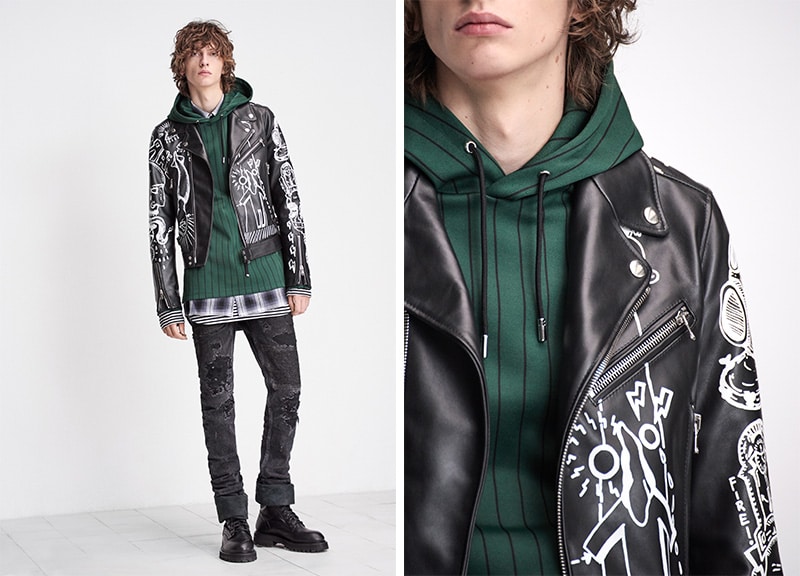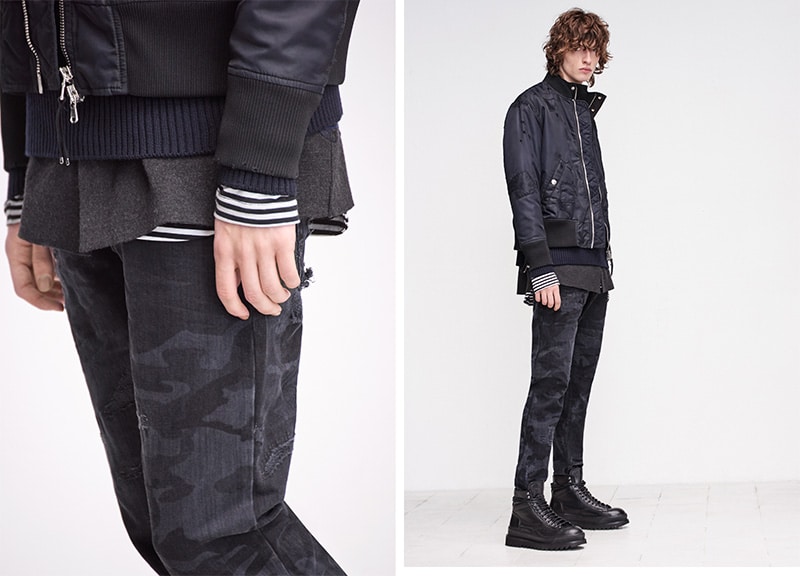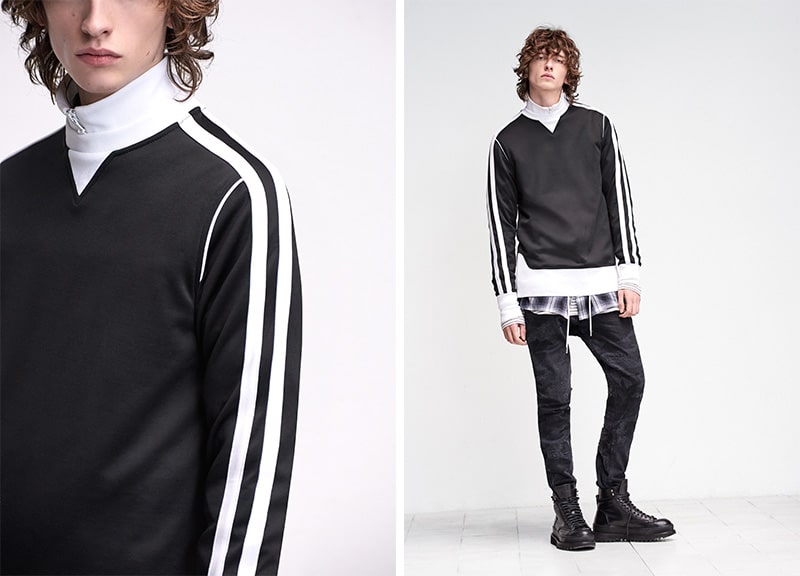 Speaking of your first co-ed show, how do you combine masculine and feminine codes to create one sole identity?
Renzo always had this dream of doing co-ed shows and I think that, even before my time at the company, they had already explored it, but back then the audience wasn't maybe ready for it. This time it felt natural to do so instead of telling the same story twice within a couple of months and the challenge was to not overshadow the menswear with the heavily visual elements of the womenswear. I am equally involved in both and I draw from the same inspirations though there are few differences. I wanted each gender to state its diversity, so the woman became softer and more feminine while the man stayed more aggressive.
Does this choice have affected all the processes in the company?
This system is logistically more efficient. Many buyers are interested in both lines and now they can see them right after the men's show, and for me it is fundamental to convey my vision on the runway before the collection is being bought. This is why also the lookbook is crucial to better understand how everything is supposed to come together and which ones are the key pieces. It guides everybody involved in the process in terms of decisions and it would be more confusing without that cohesive message.
As the creative director, which is your role in development the collection?
My involvement is from the very beginning to the end. I start by doing research for the inspirations and then I sketch to process my ideas through all the phases from choosing the fabrics to developing the samples, building the looks and shooting them. I live in New York where I do all the creative work and when I am in Italy I deal more with all the commercial side and the meetings with the team.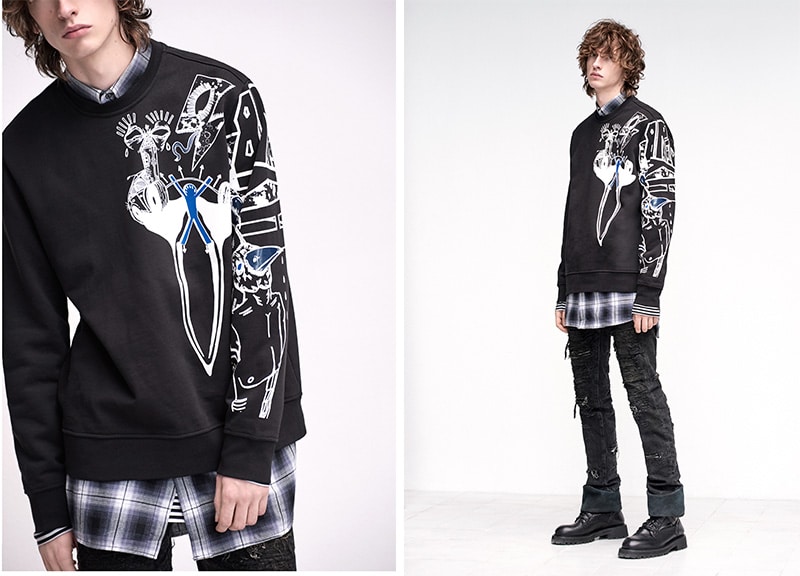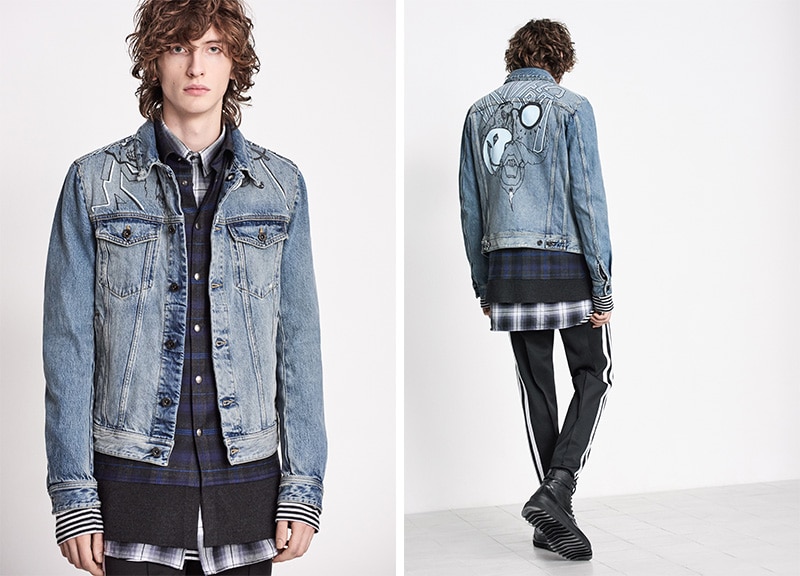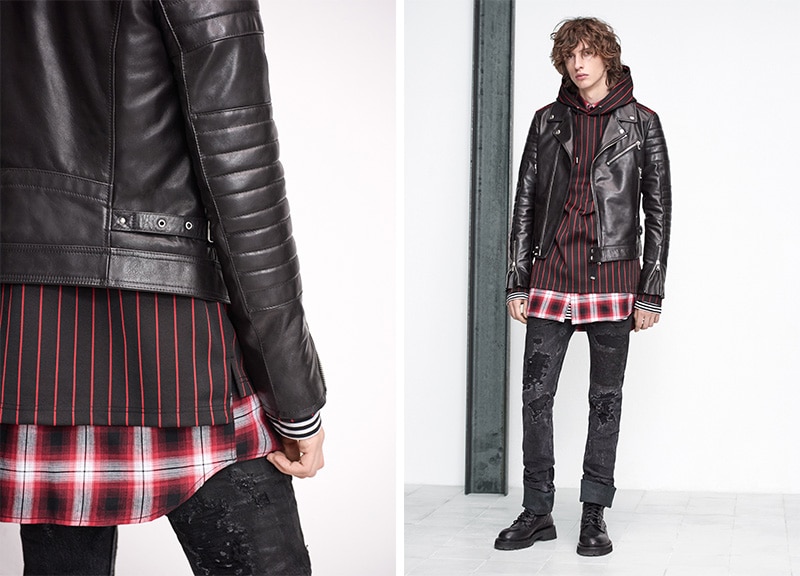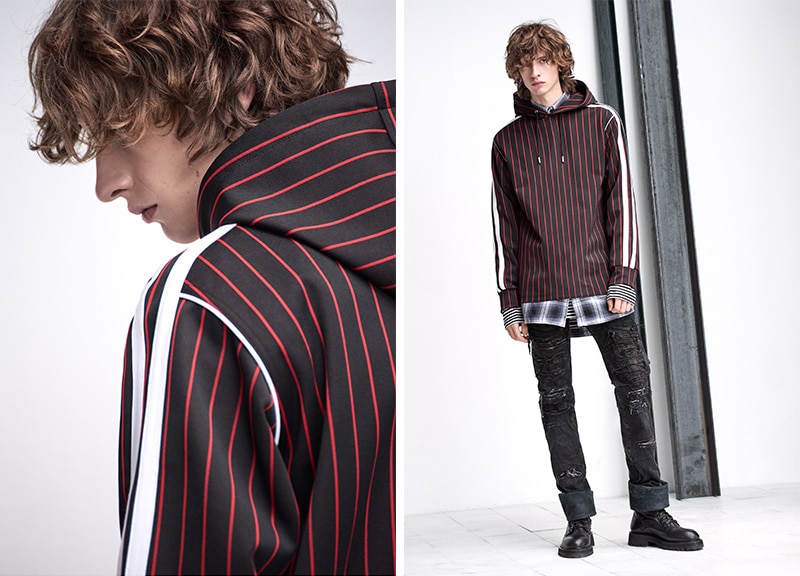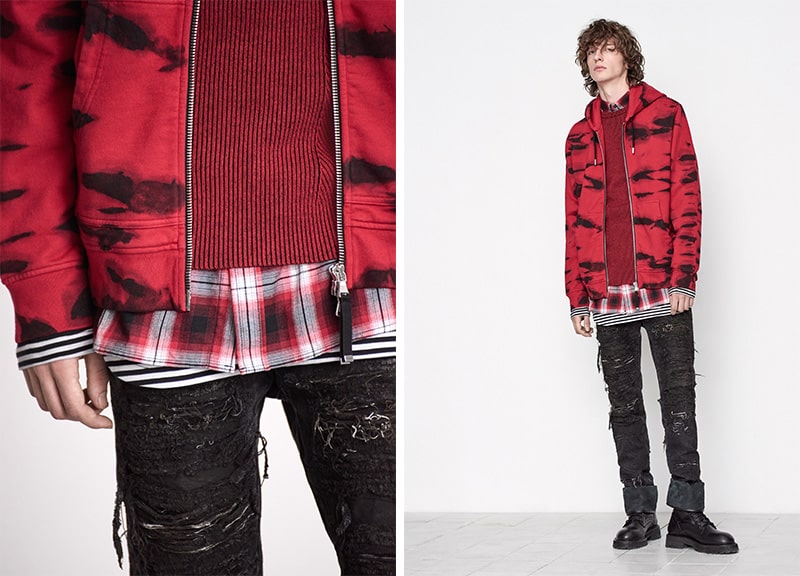 So, are designers now more involved into all the aspects of creating a brand?
Yes, because many more platforms have to be taken into account. You have to think of all the facets of the storytelling around the product to enhance your ideas: the shooting, the filming, the backstage. Everything is now more evolved and differentiated. This time, for example, we are creating animations from our graffiti patterns and videos about the workmanship involved in deconstructing some of the bombers in the collection. And together with these side projects there are the shows and the windows display so, yes, there are a lot of aspects that we touch. As for the lookbook, we will release some previews now and then all the images are going to hit social medias once the collection will be launched in the stores.
Gender fluidity is such a strong topic in fashion and it reflects a feeling also outside the industry. Is there anything else happening in the world that somehow influenced your creativity?
I don't necessarily want to be political, but there is no doubt it affects me. For the next show I'm delving into how to speak about diversity in a smart way because I feel this is a decisive moment to do it. I also want to talk about multiculturalism as it feels now that things in the world, and especially in the U.S., are going backwards and I'd like to push forward instead. I don't want to make it a gimmick though, but to be felt authentic and deep rooted inside the brand.
So, does bringing together the street with the military and college aesthetic into this collection somehow speaks about being able to have different identities within yourself?
Yes. Now the U.S. is very tribal, but in a horrible way. I'm looking instead for a positive tribe that is more inclusive rather than segregating.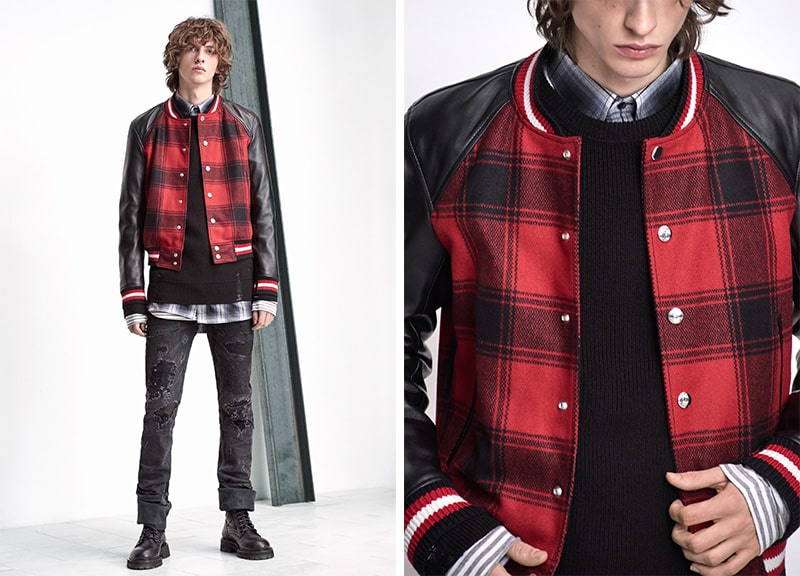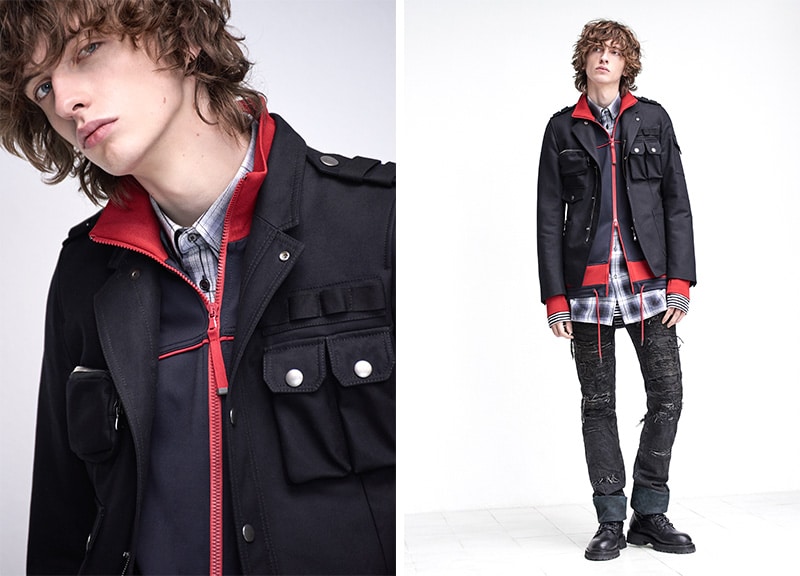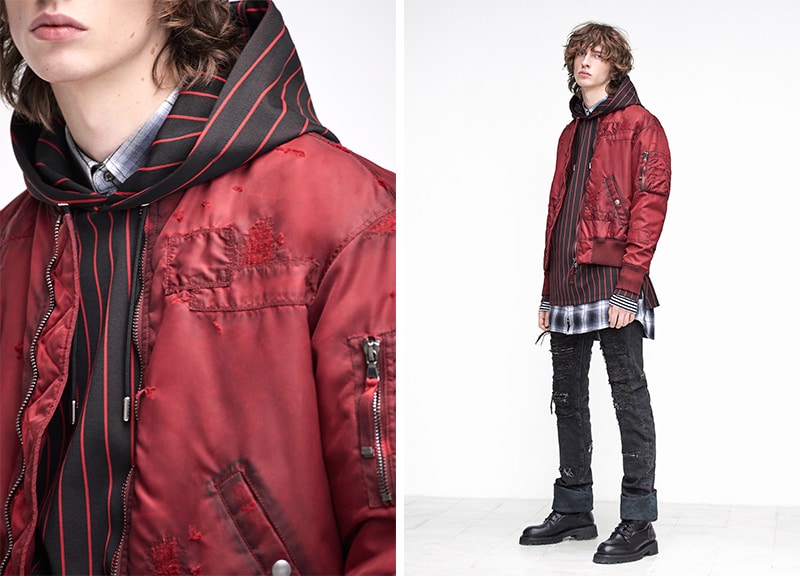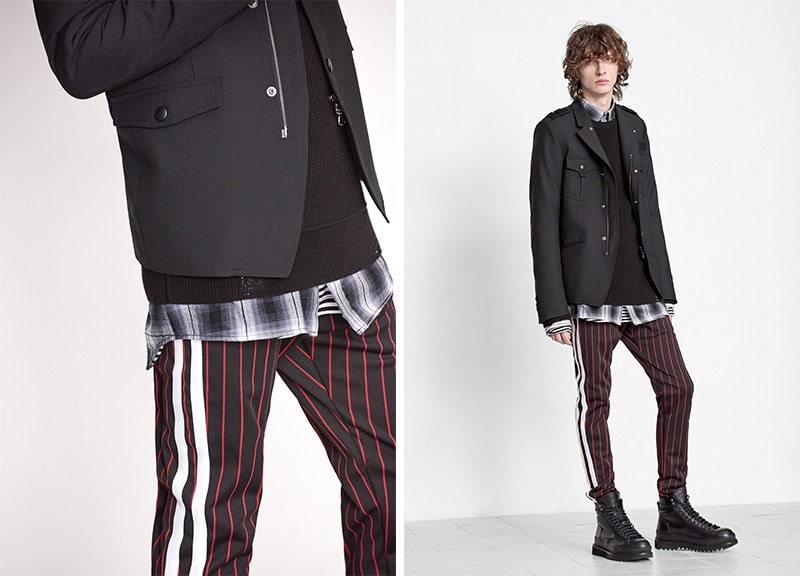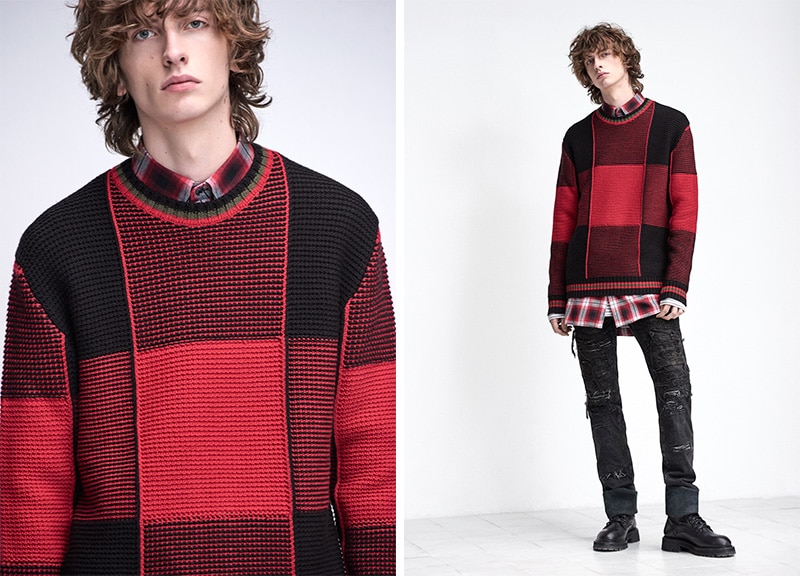 Did you managed to create that tribe during this years at Diesel Black Gold?
I hope so and I hope that who thinks about the brand associate it with a certain attitude. What inspires me the most is not necessarily a personality but a kind of attitude in terms of lifestyle, dressing and self-expression. It is always about this urban person that has the freedom to express himself and is happy about it. A globetrotter I imagined living a life that is not conventional or formal, someone who searches for quality and to invest on pieces that are going to last for many seasons. It's always about a wardrobe.
When you started at Diesel Black Gold you once said to The Business of Fashion you didn't want it to be a second Diesel and that your eyes were really somewhere else. So, where have your eyes been looking during these years?
I love when a company takes care of its history and at Diesel they have this amazing archive I went through to look at what Renzo did in the Eighties and Nineties. It is fascinating to witness the originality of a product and what it represented back at the time, so I tried to reaffirm some of the codes he was playing with. The brand can exist next to Diesel and the reasons are the craftsmanship and the quality of materials, yet the lifestyle is quite different. They are part of the same story that taps into the same inspirations but I feel now Diesel Black Gold managed to better define itself. It took a big logistic job too. In the beginning the standards and the price we wanted to reach in each product category needed to be studied yet. Now this framework is more aligned with the industry expectations and this Pre-Fall collection is much more correct in terms of what the market asks.
How do you see this identity to evolve in the future?
I want us to become more confident in each classification that belongs to this lifestyle. Of course denim will always be the core product and is what people expect from us, but I want our guy to come into the stores to find also a nice shirt or jacket. It is an ongoing process to include more identities into our story.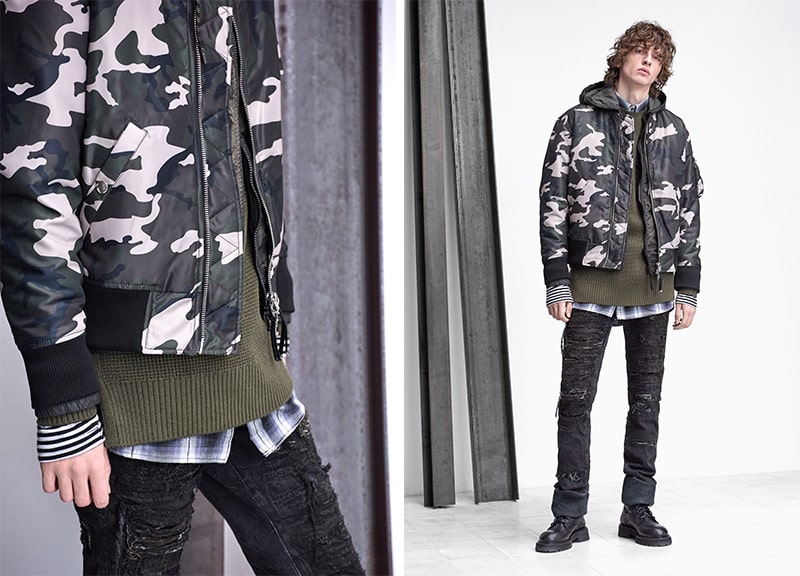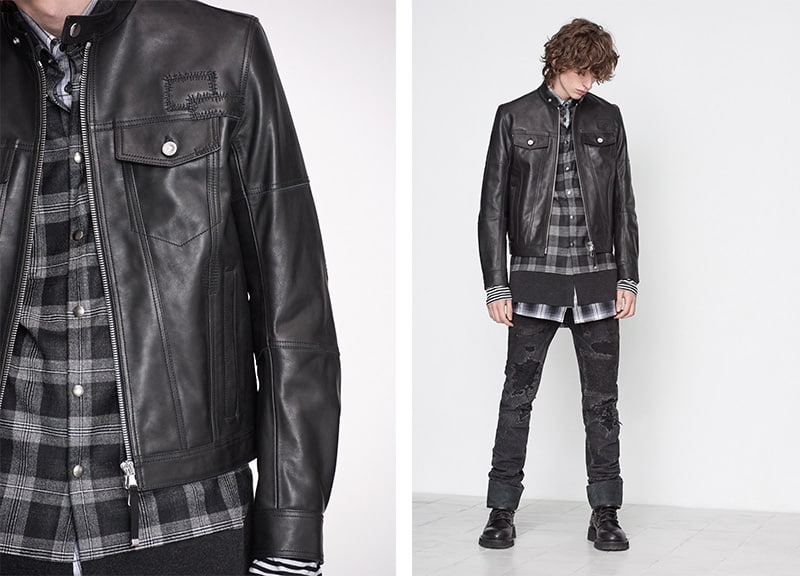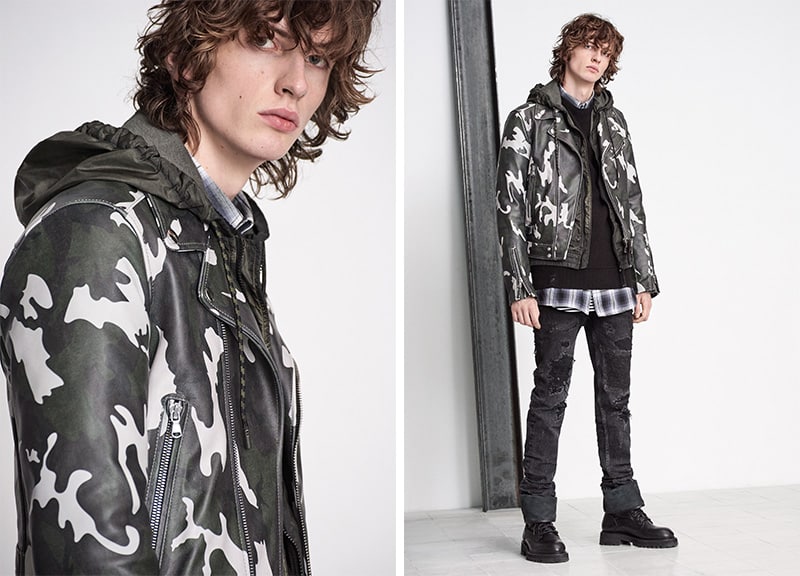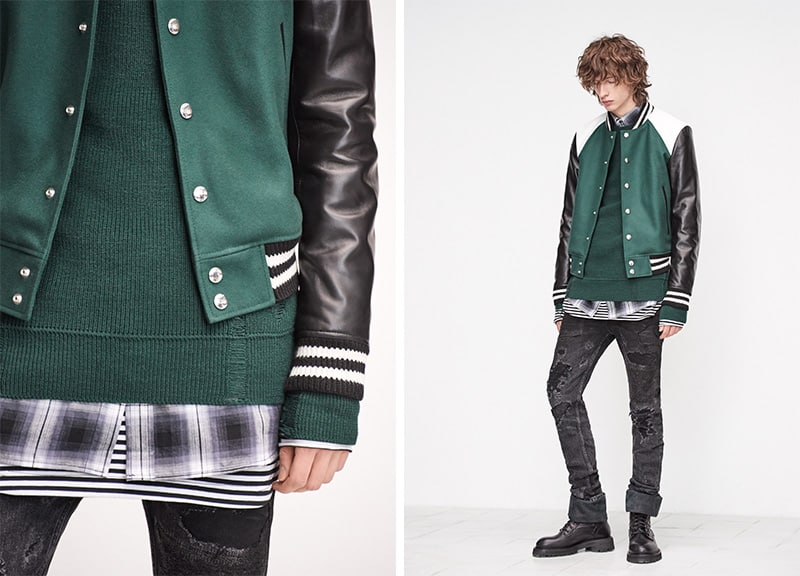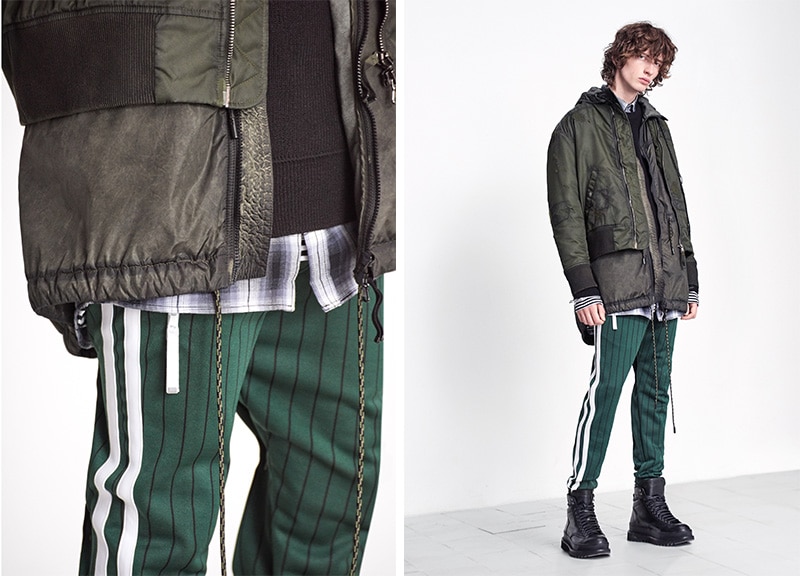 Credits
Creative Director: Andreas Melbostad
Photographer: Kevin Sinclair
Model: Benno Bulang @ Tomorrowisanotherday
Groomer: Giovanni Iovino @ MHArtist
Discover more about Diesel Black Gold at www.diesel.com