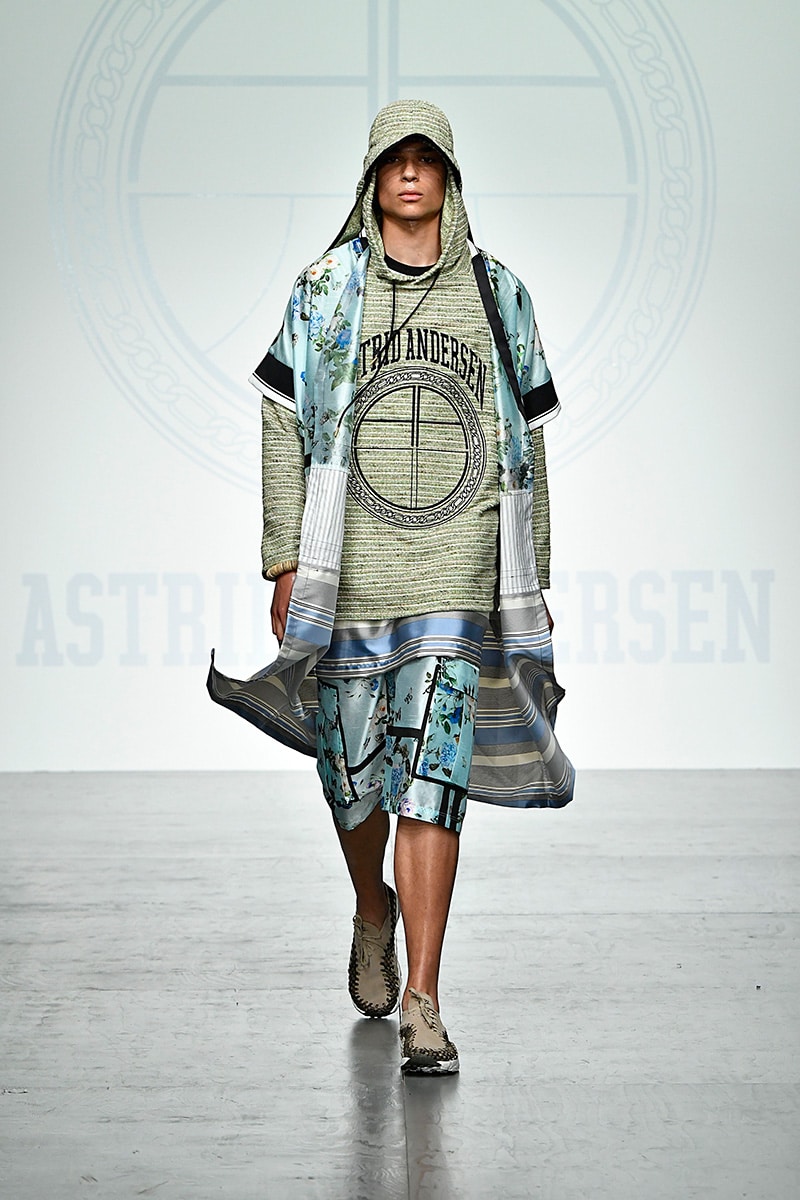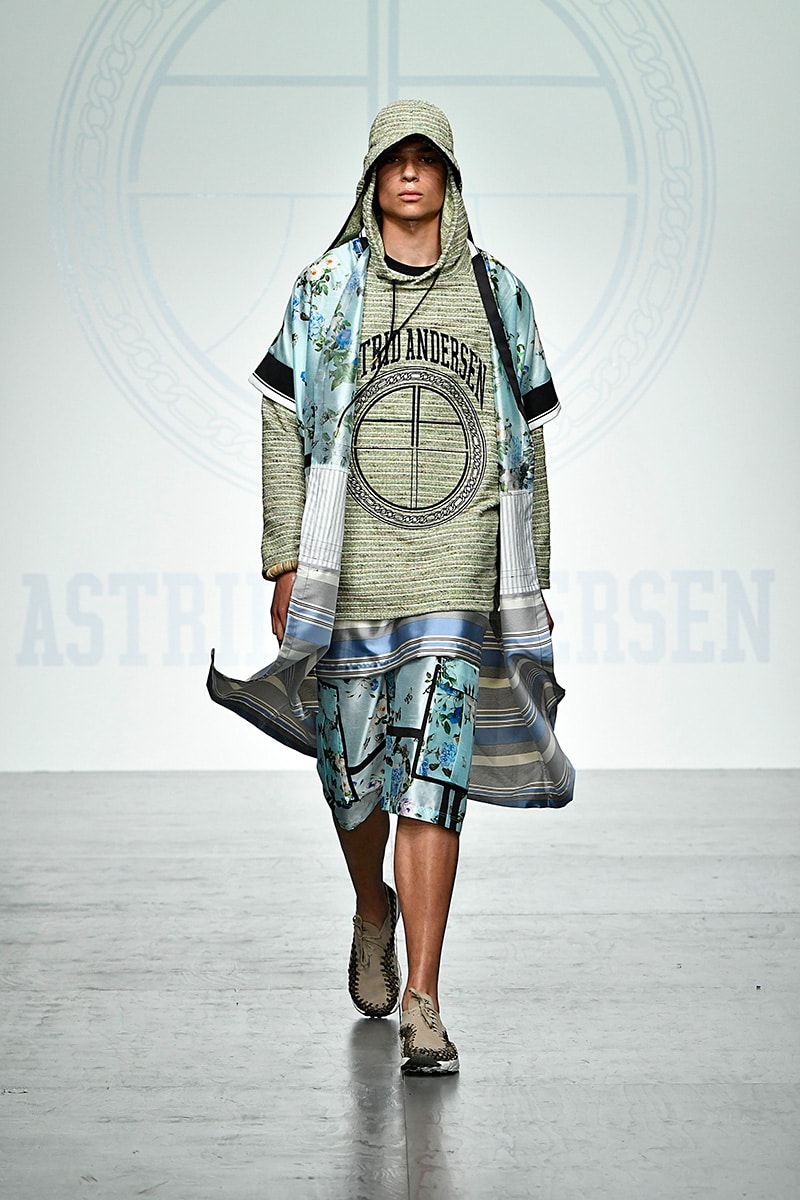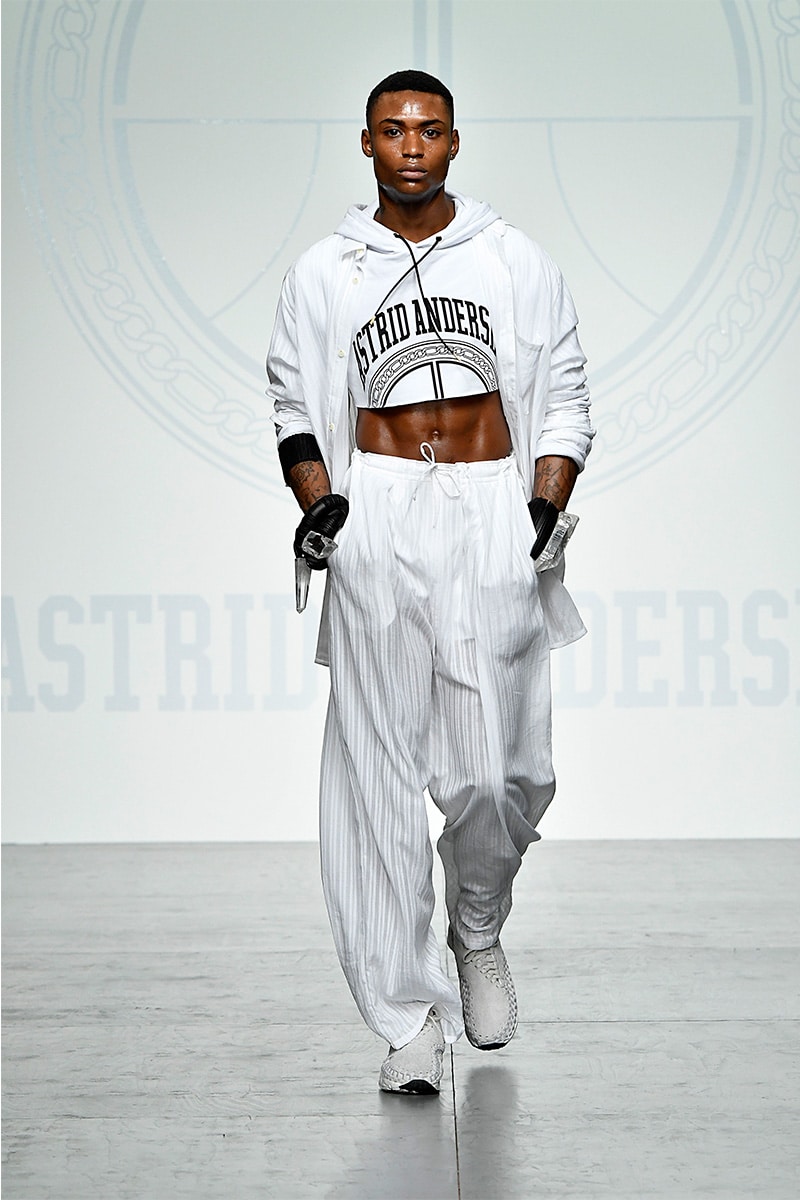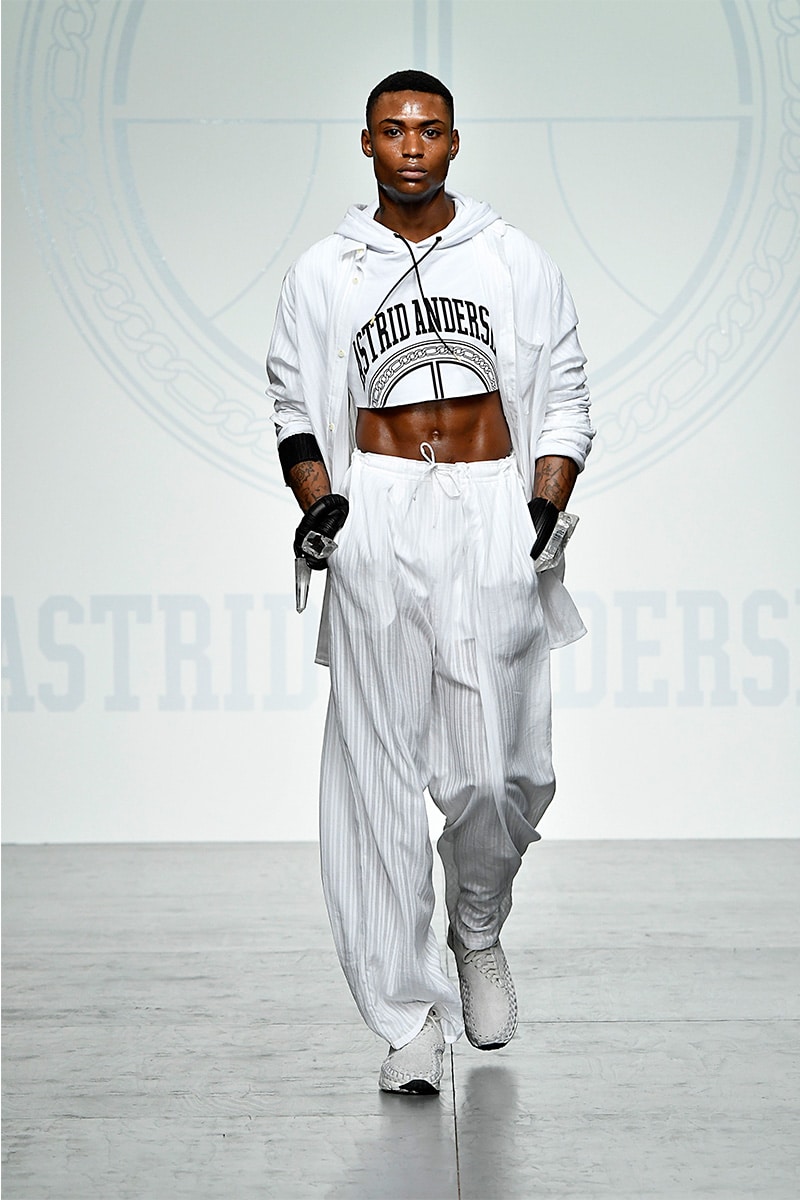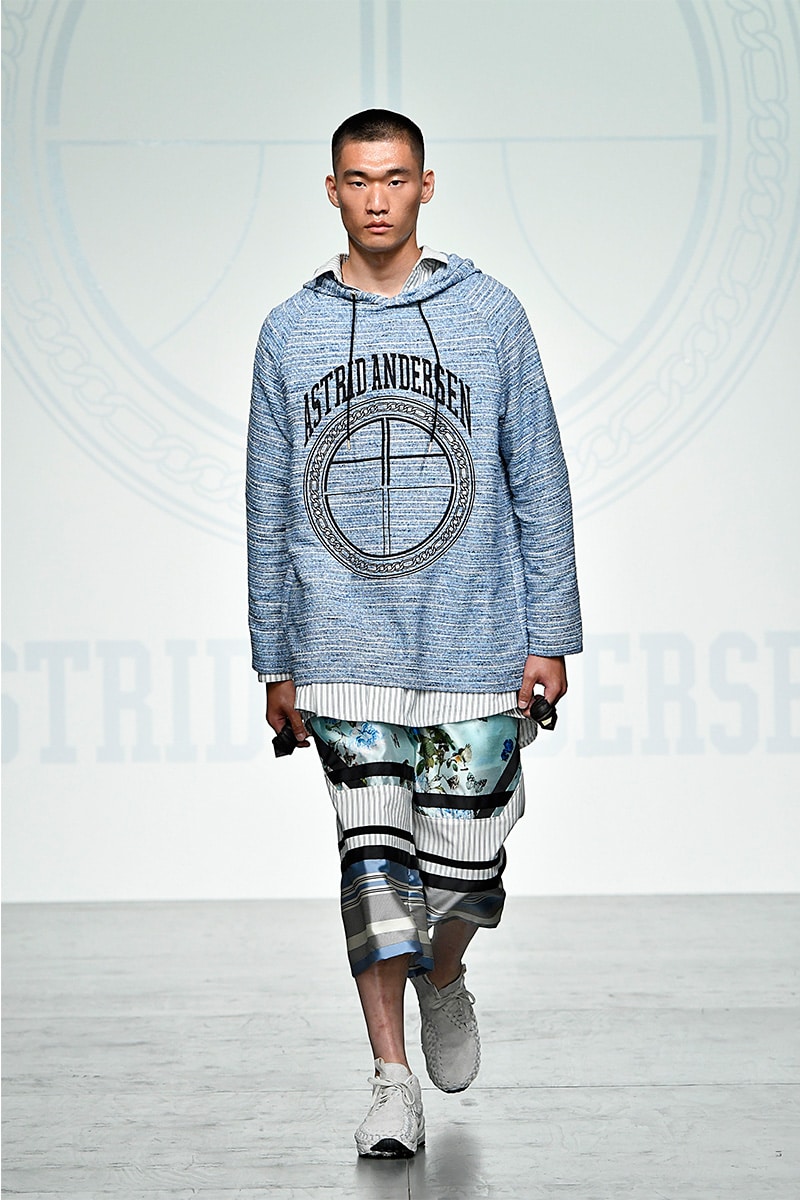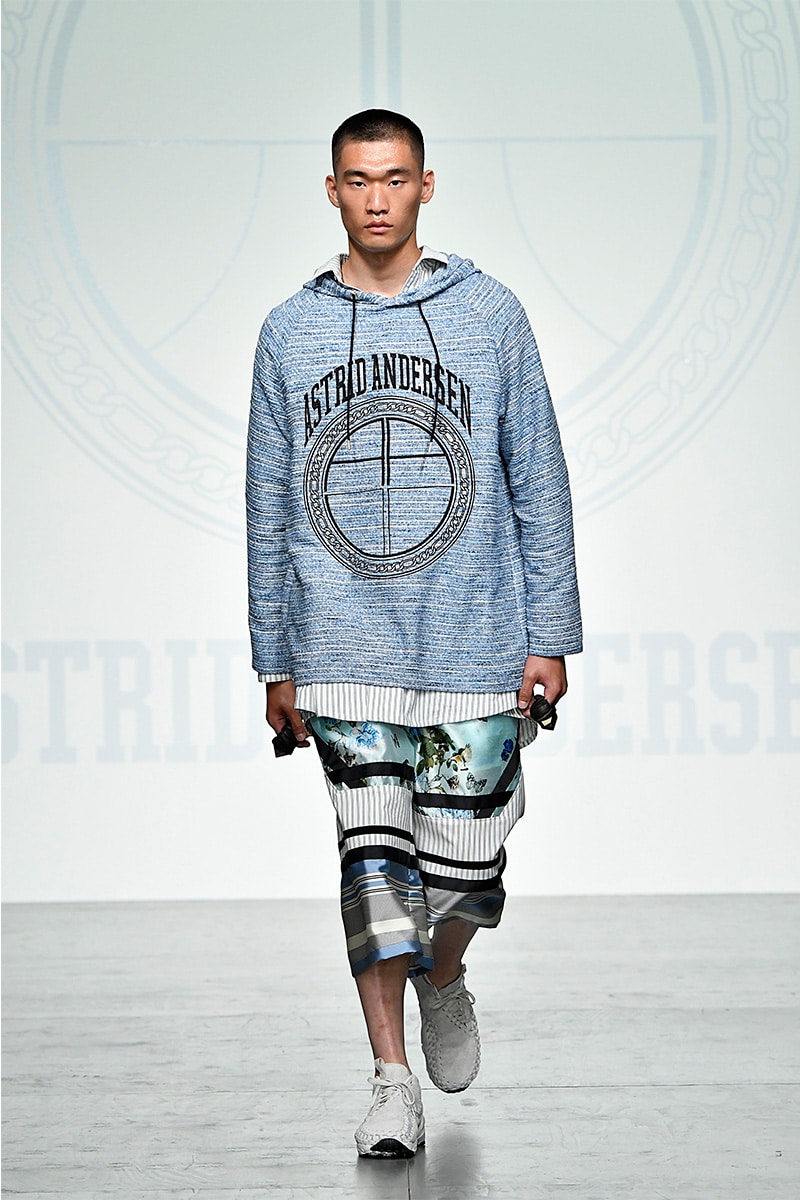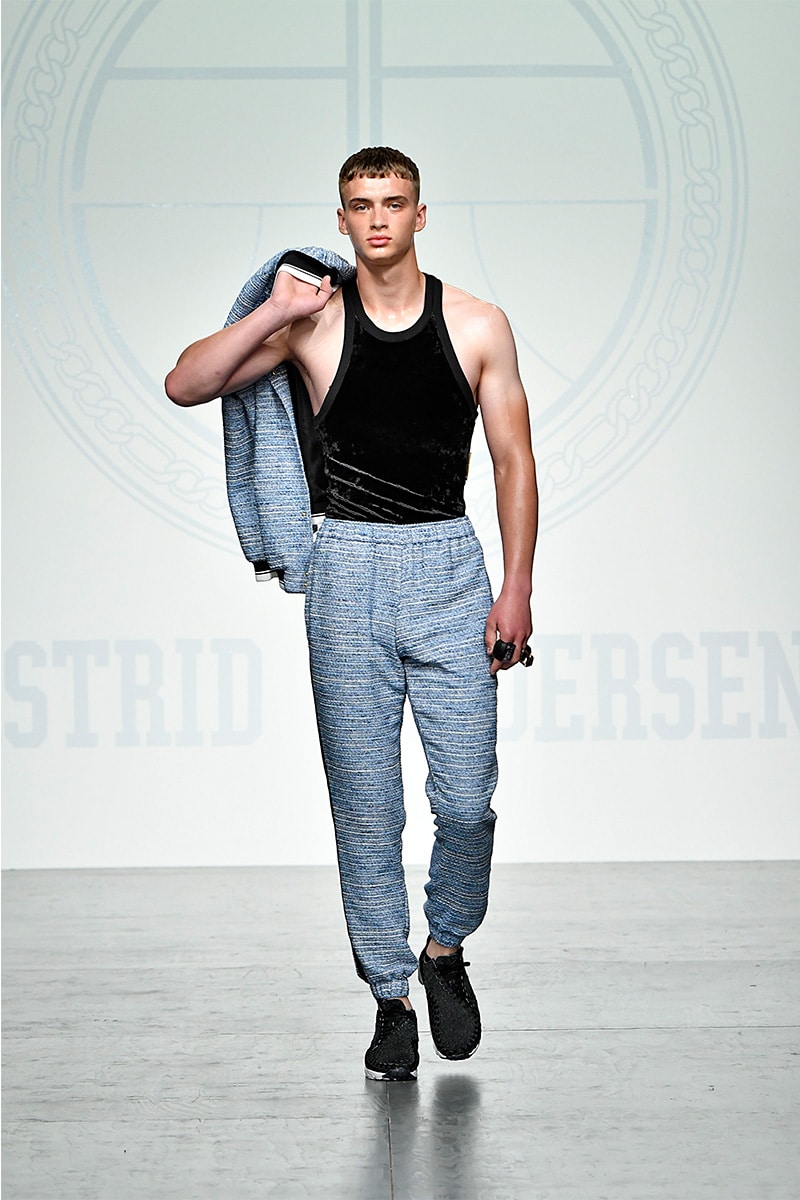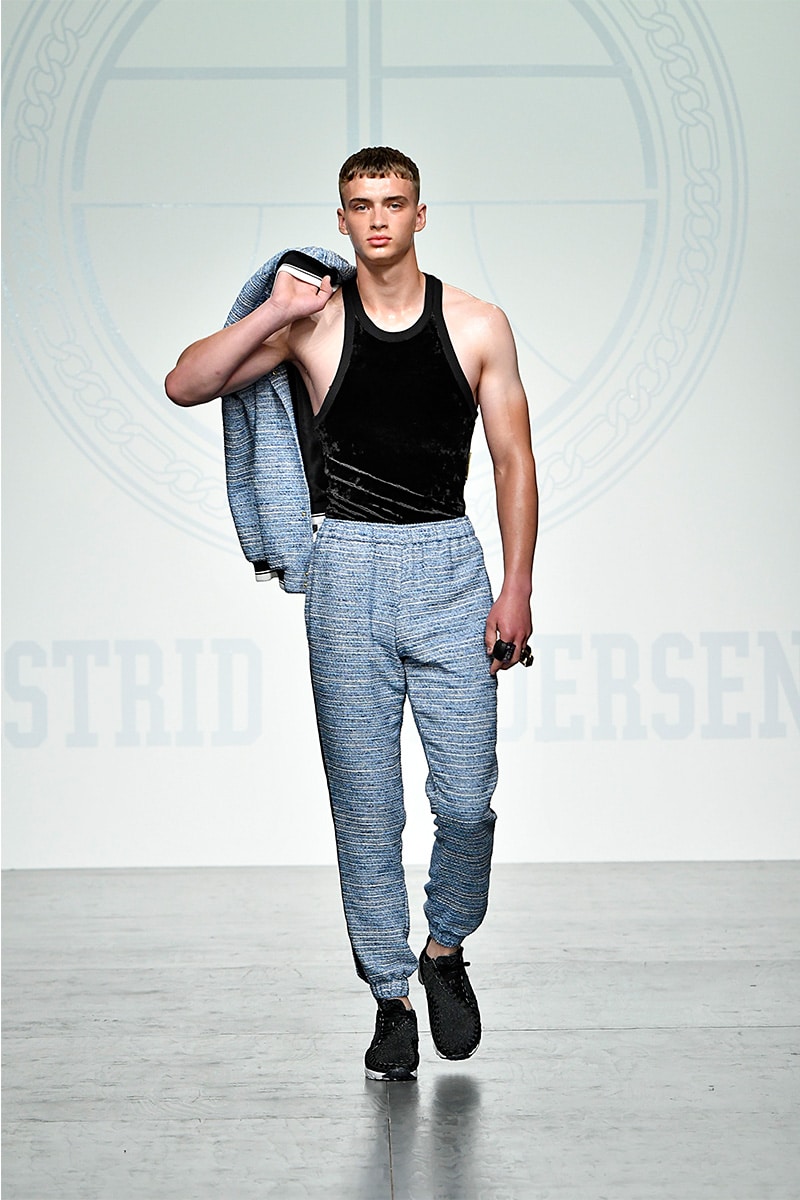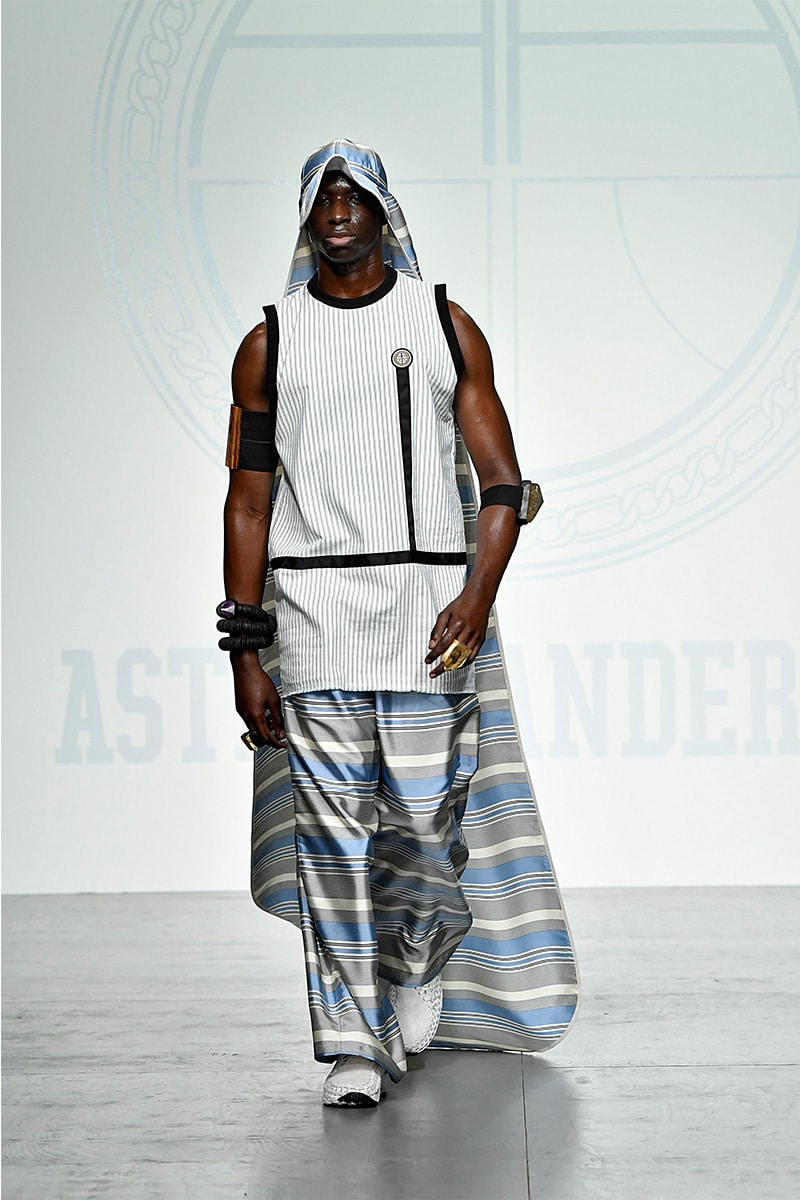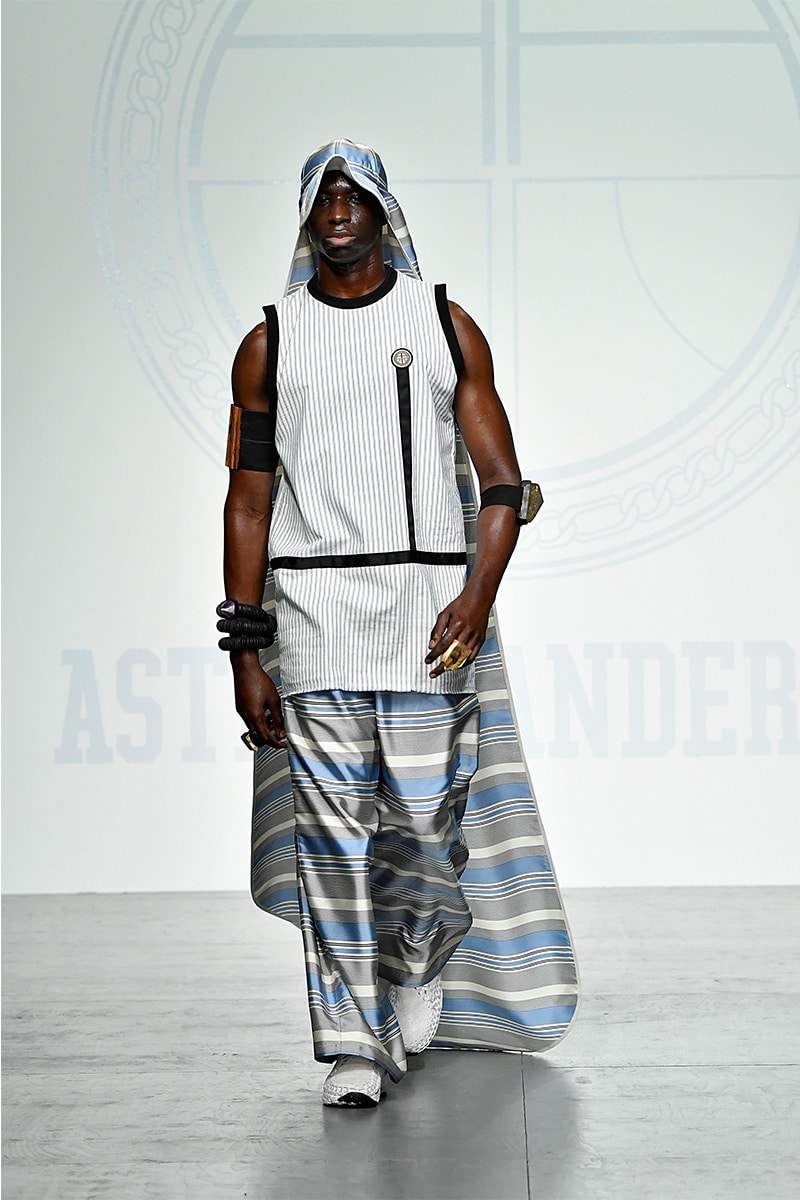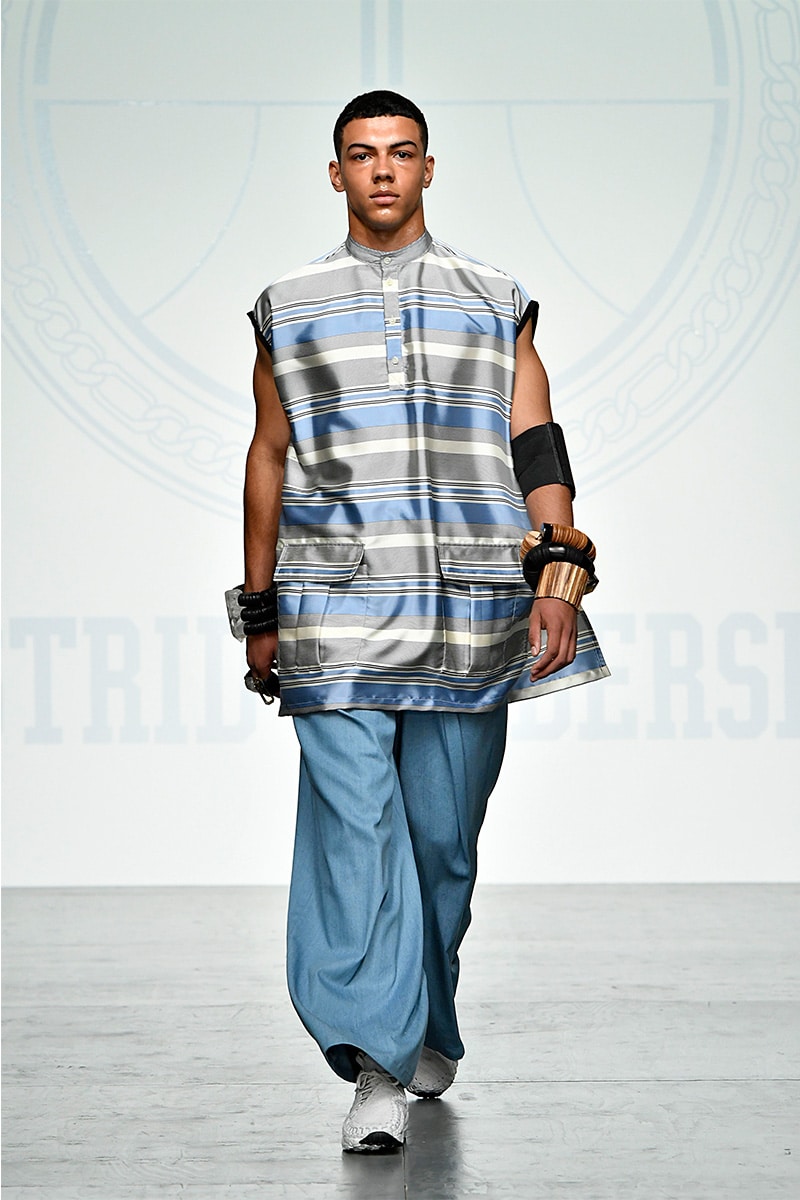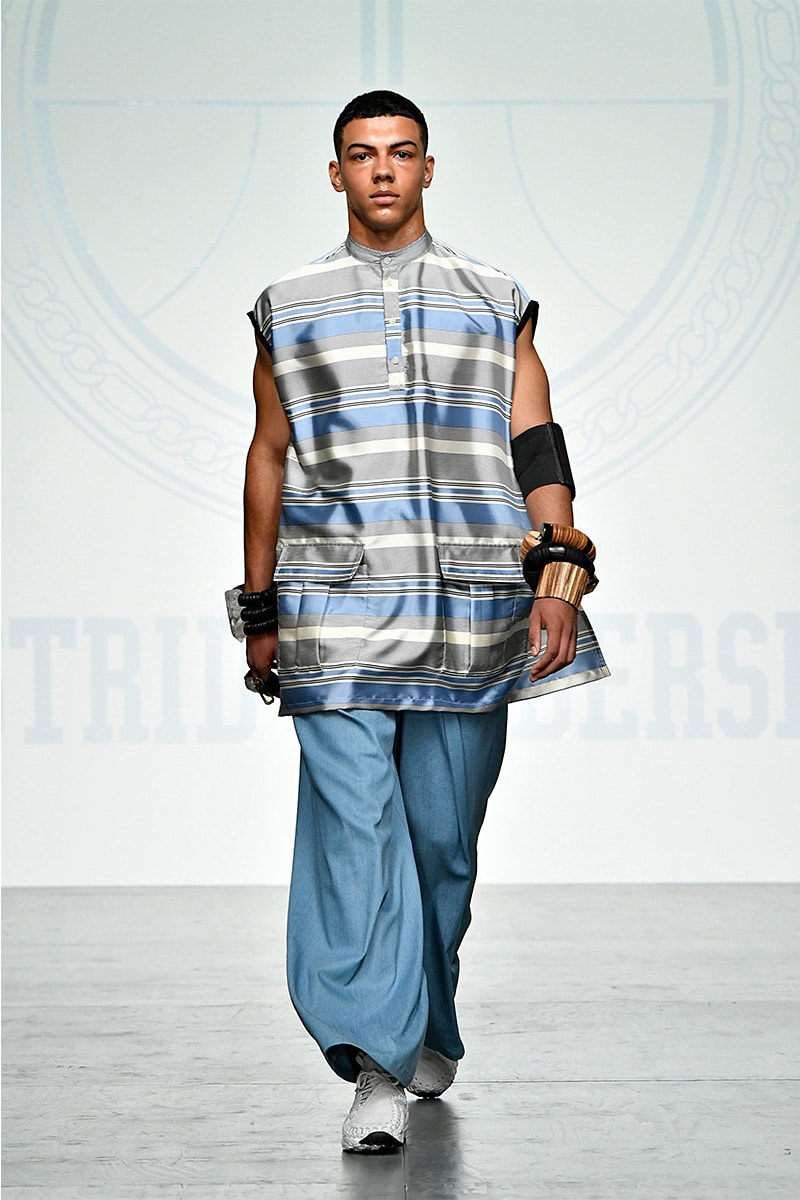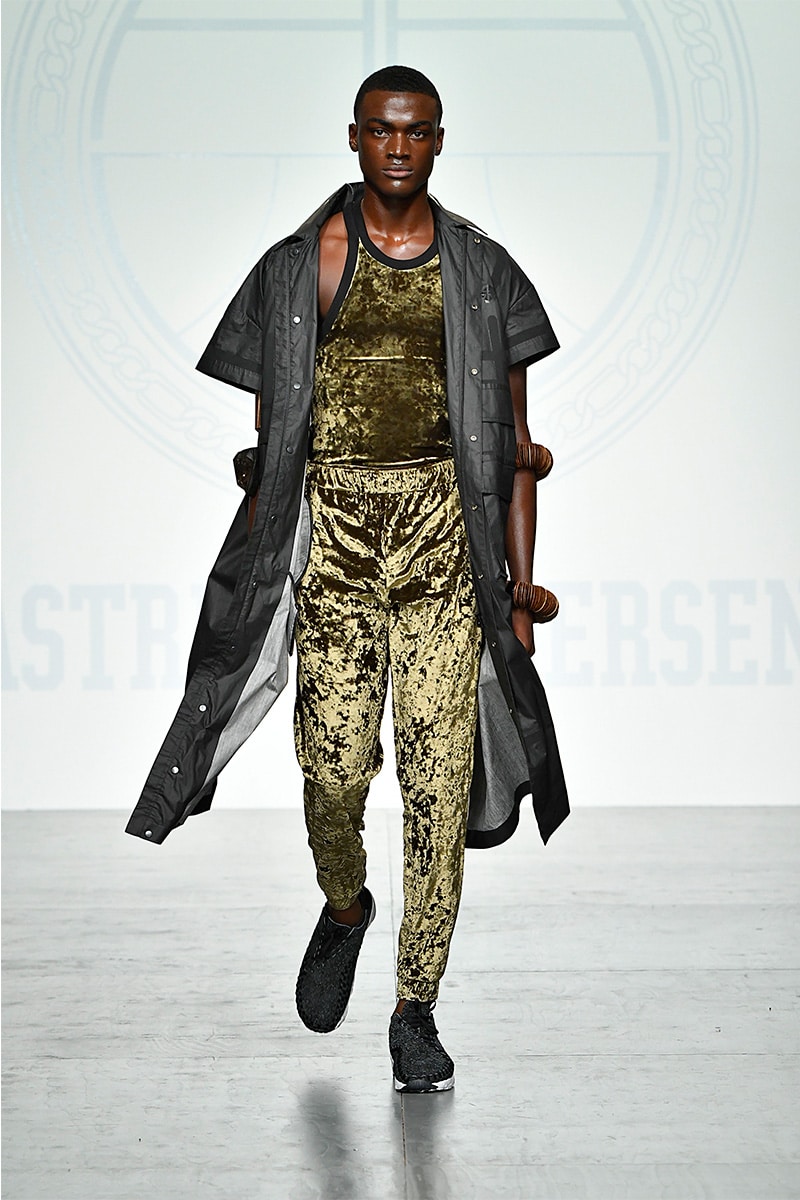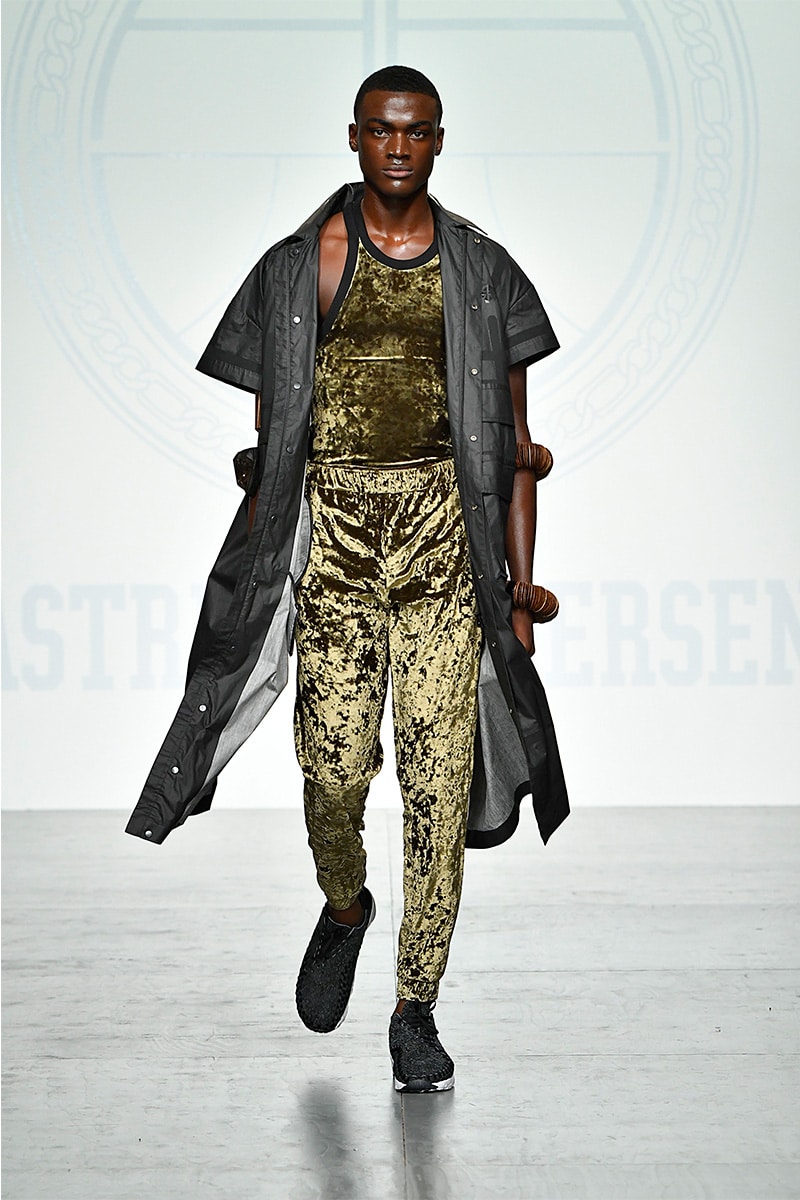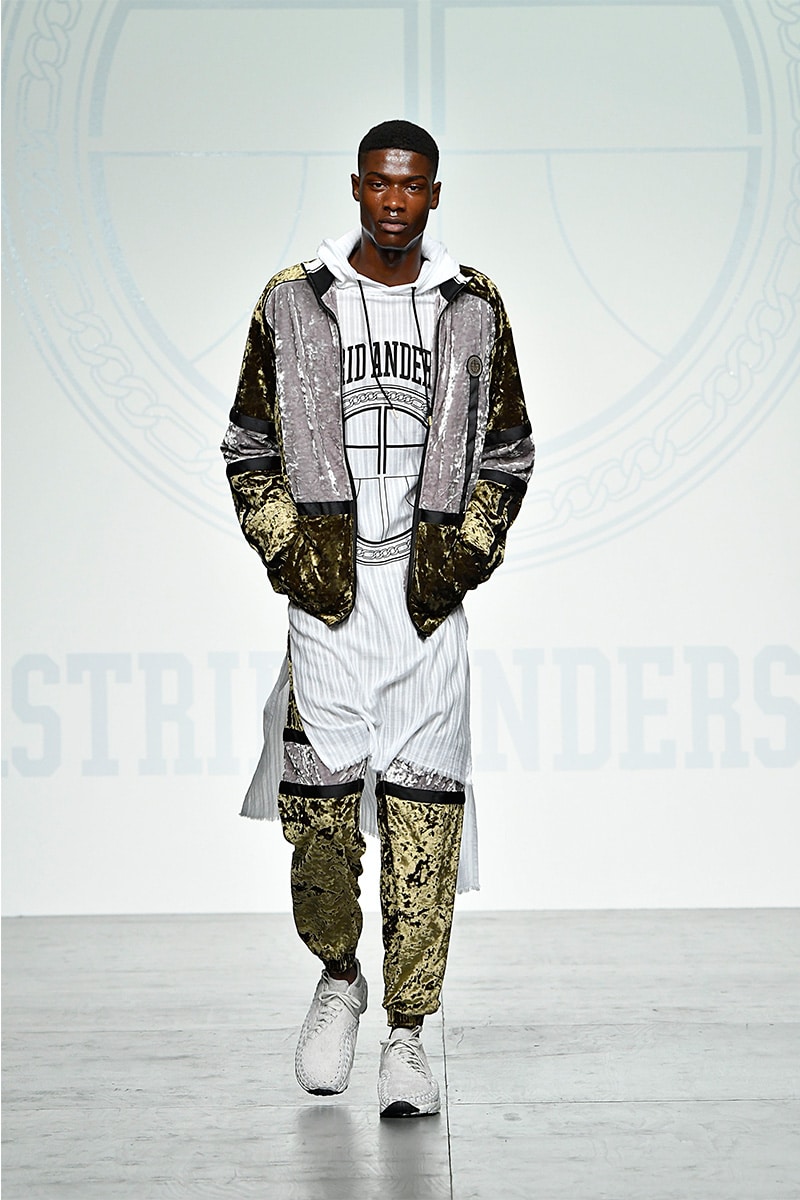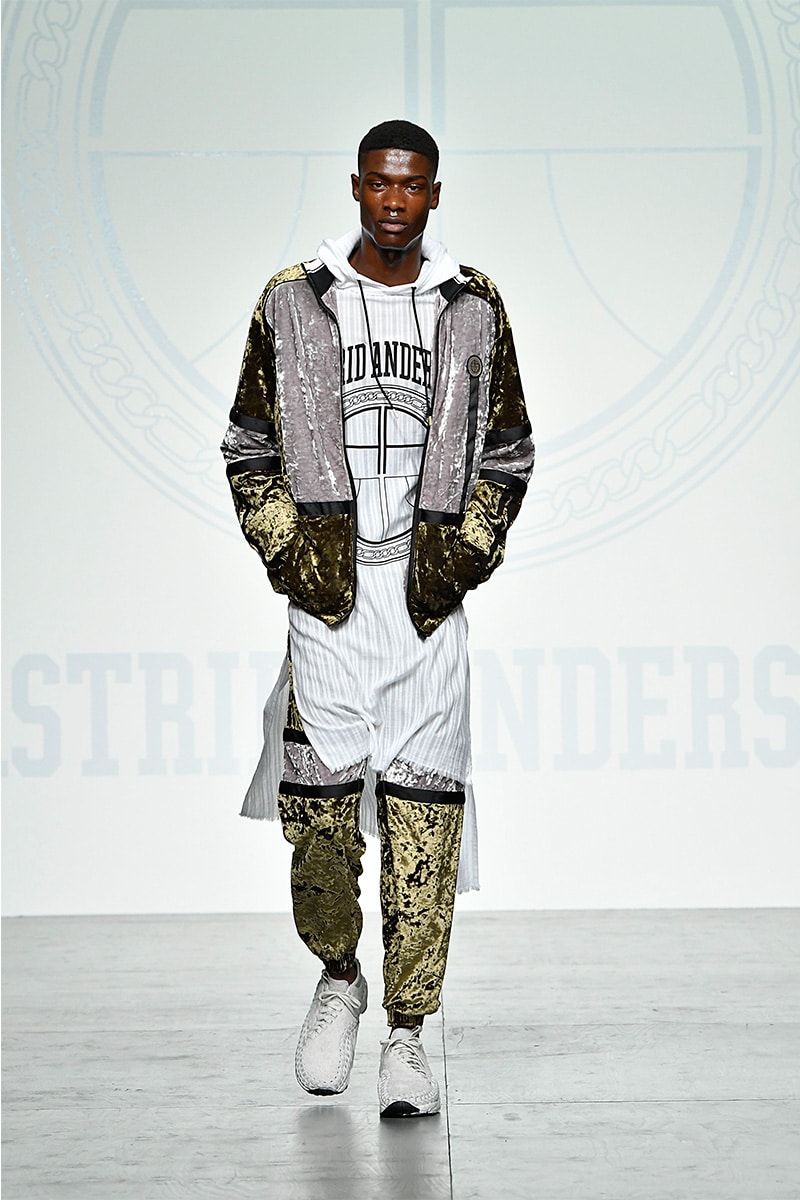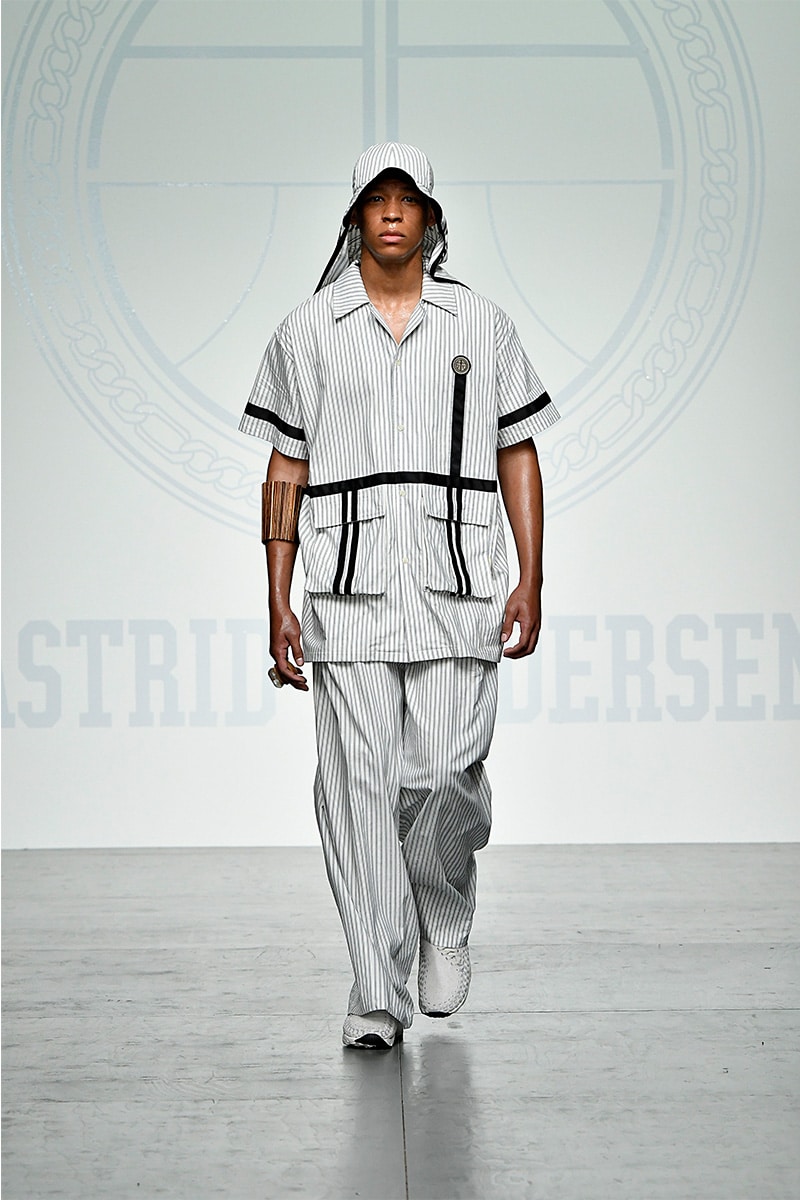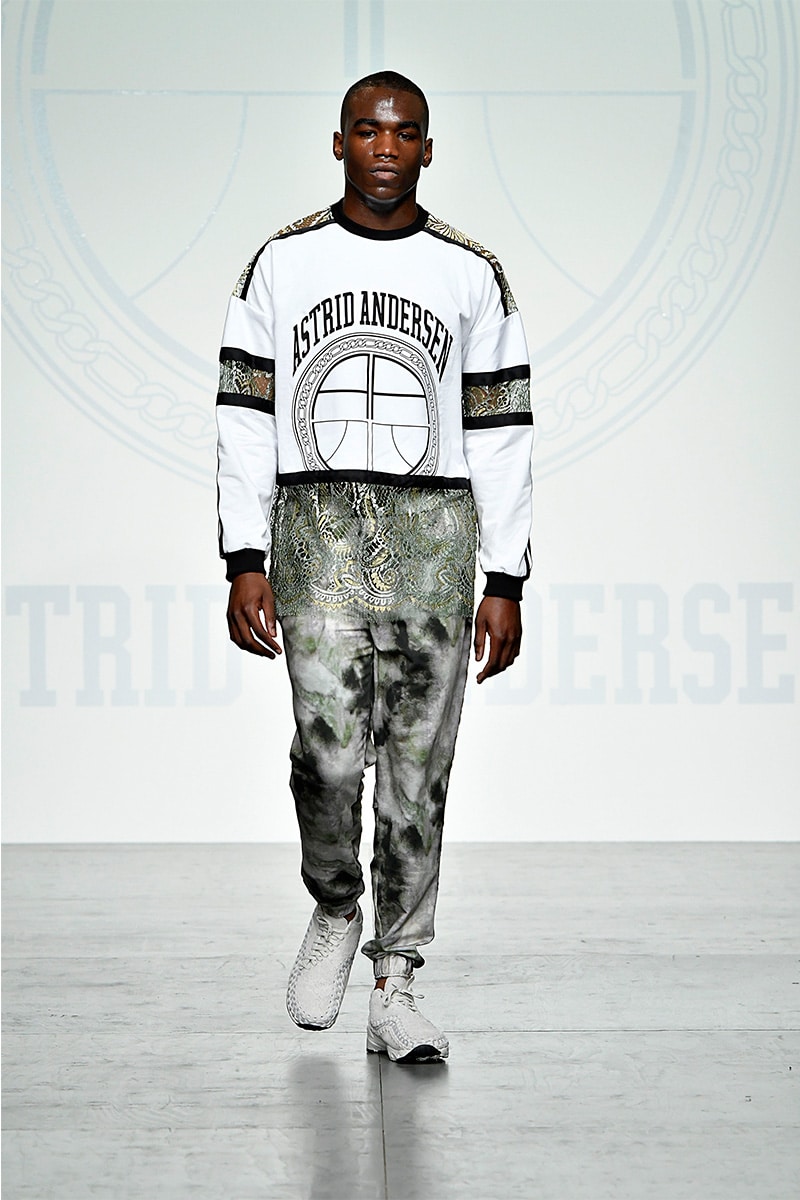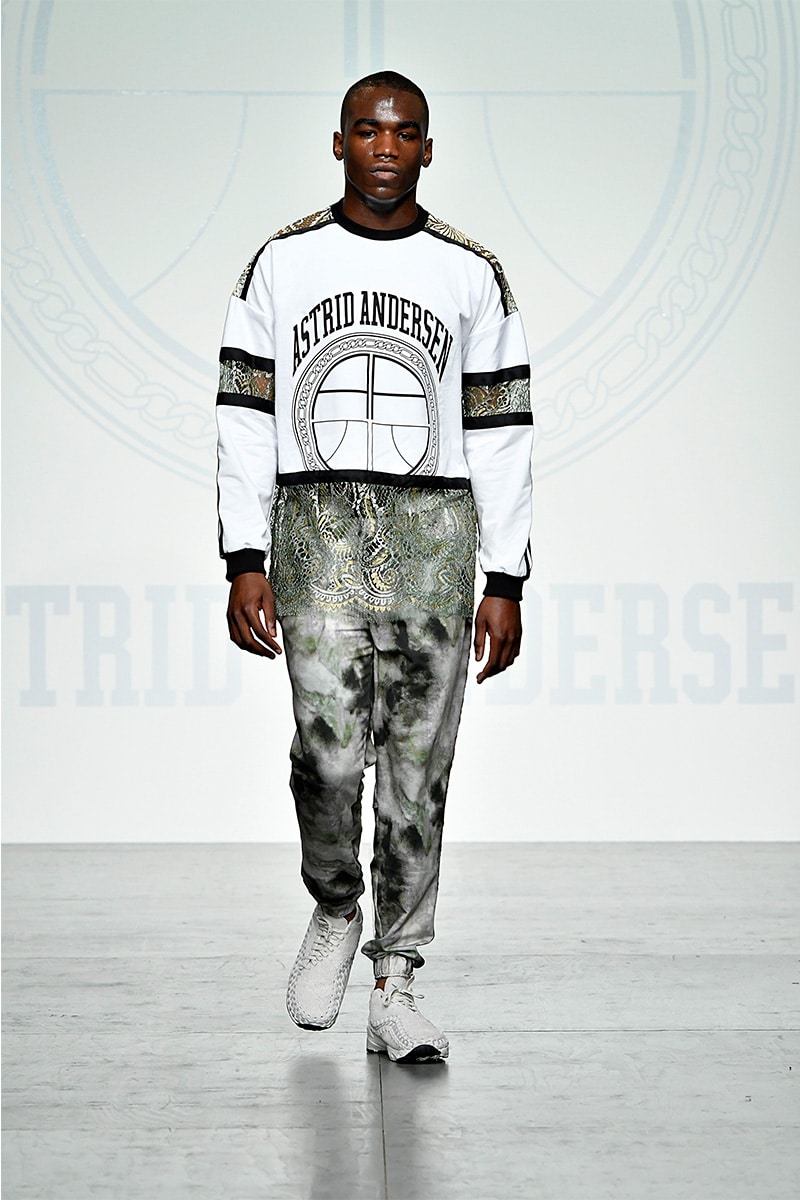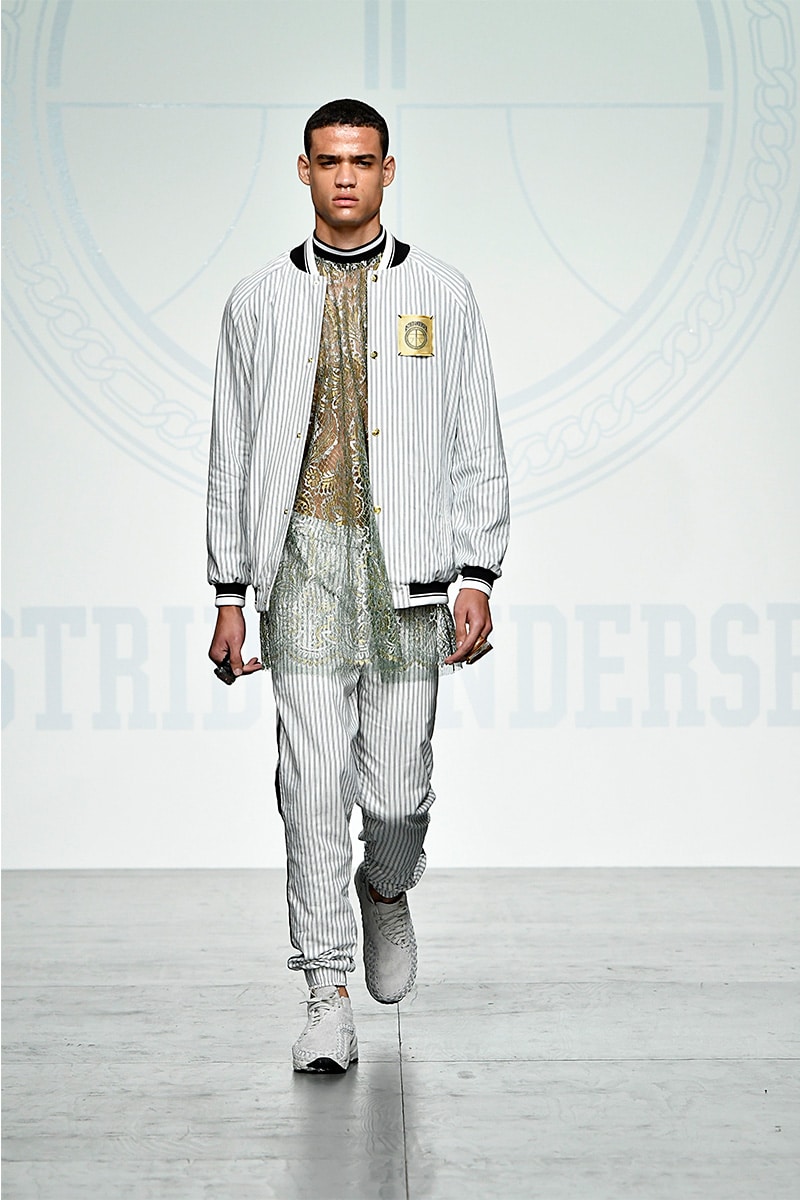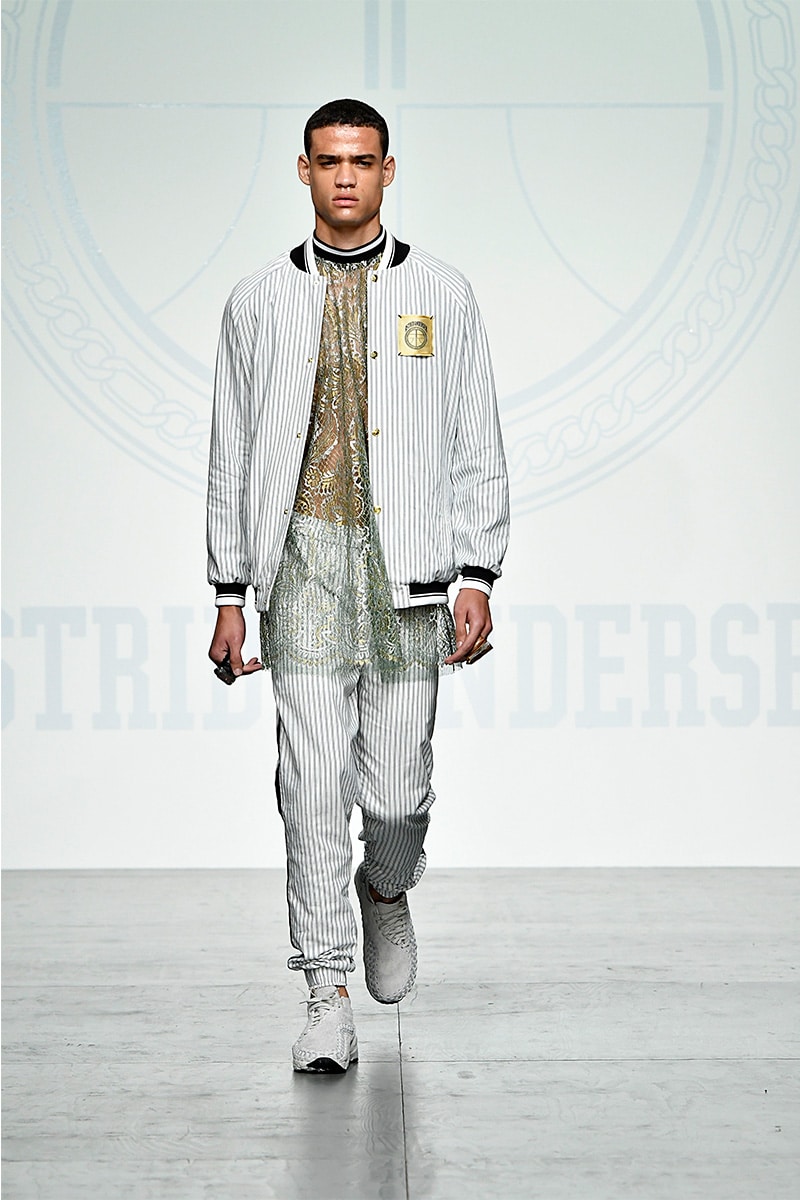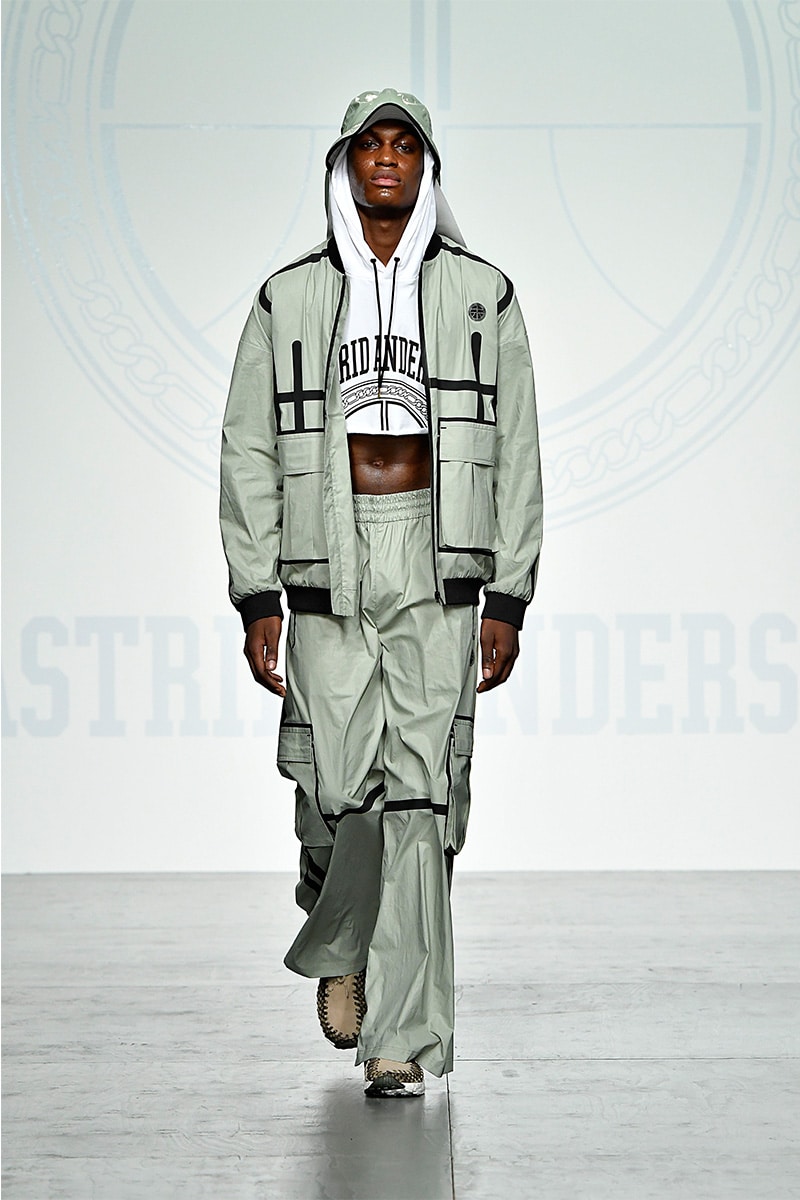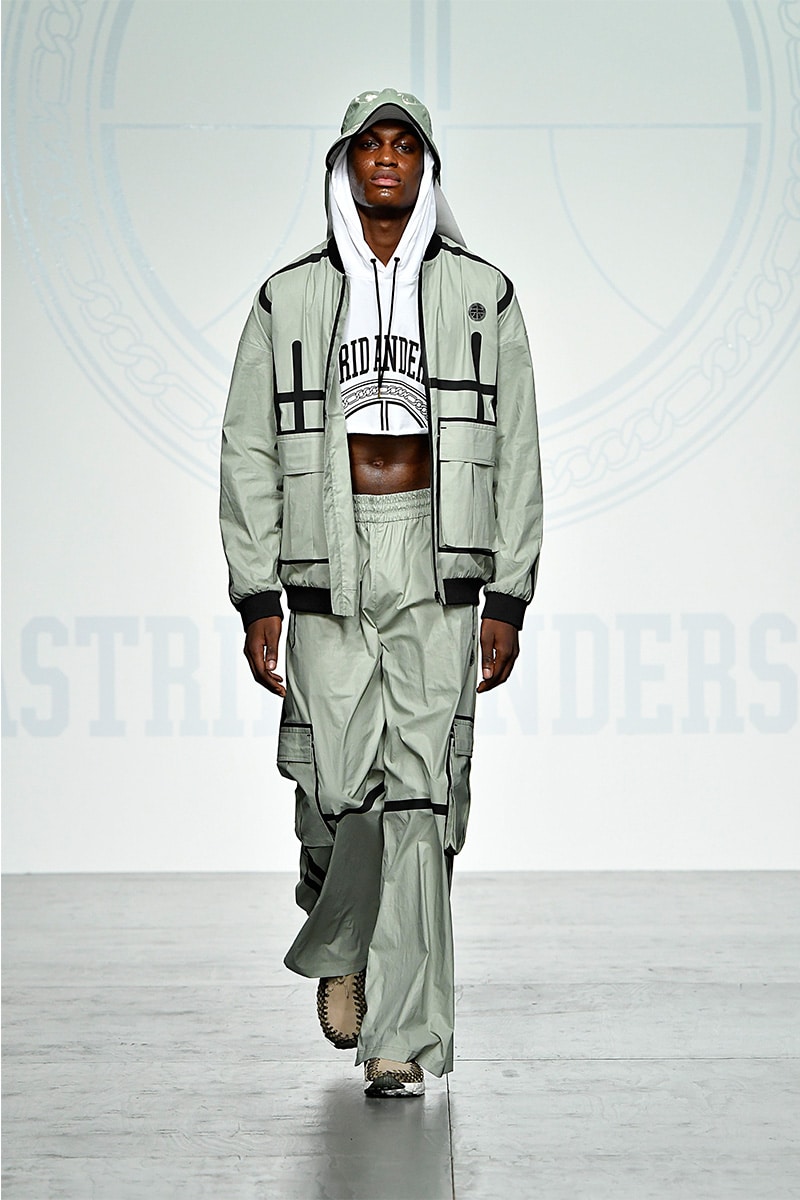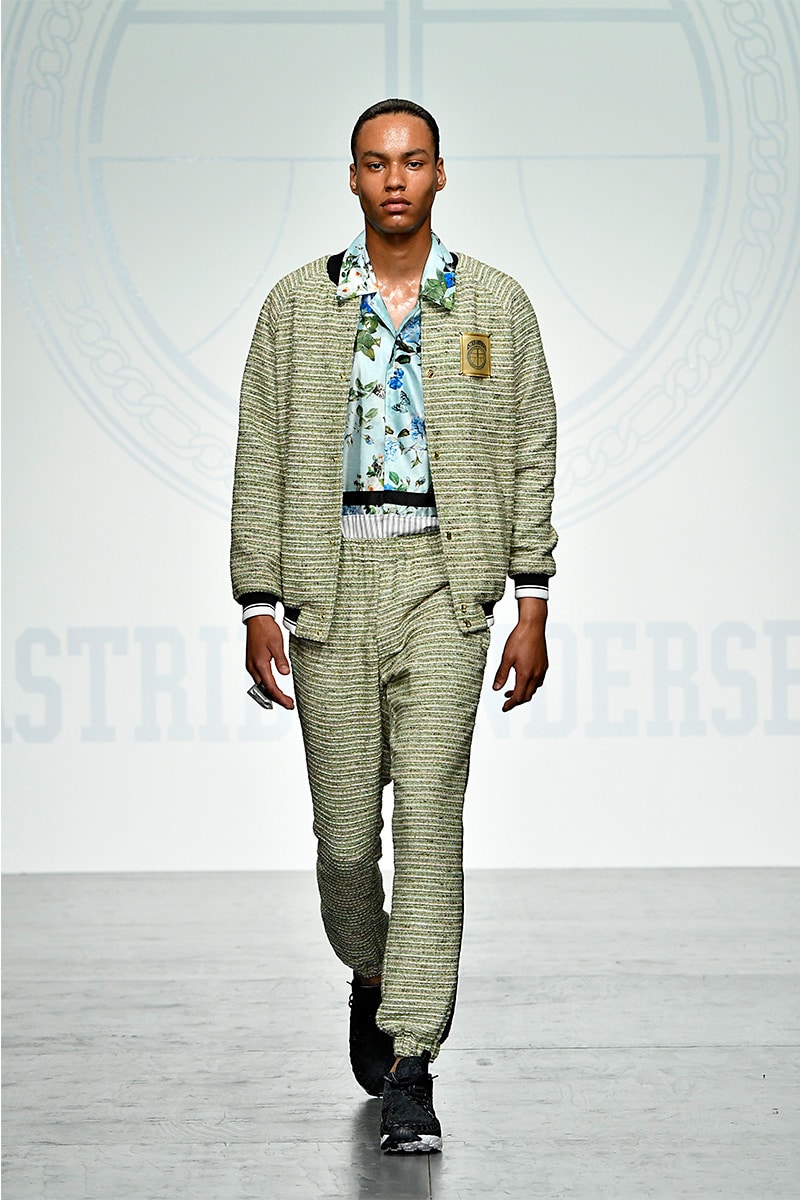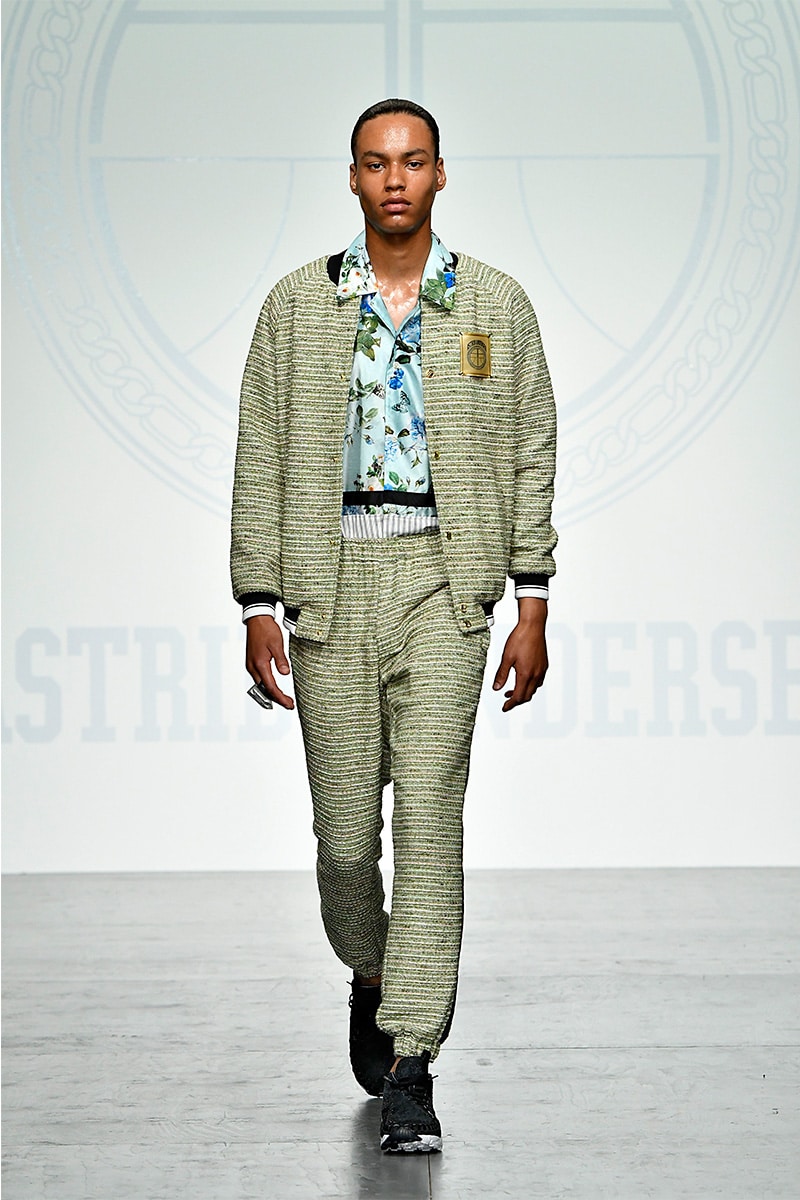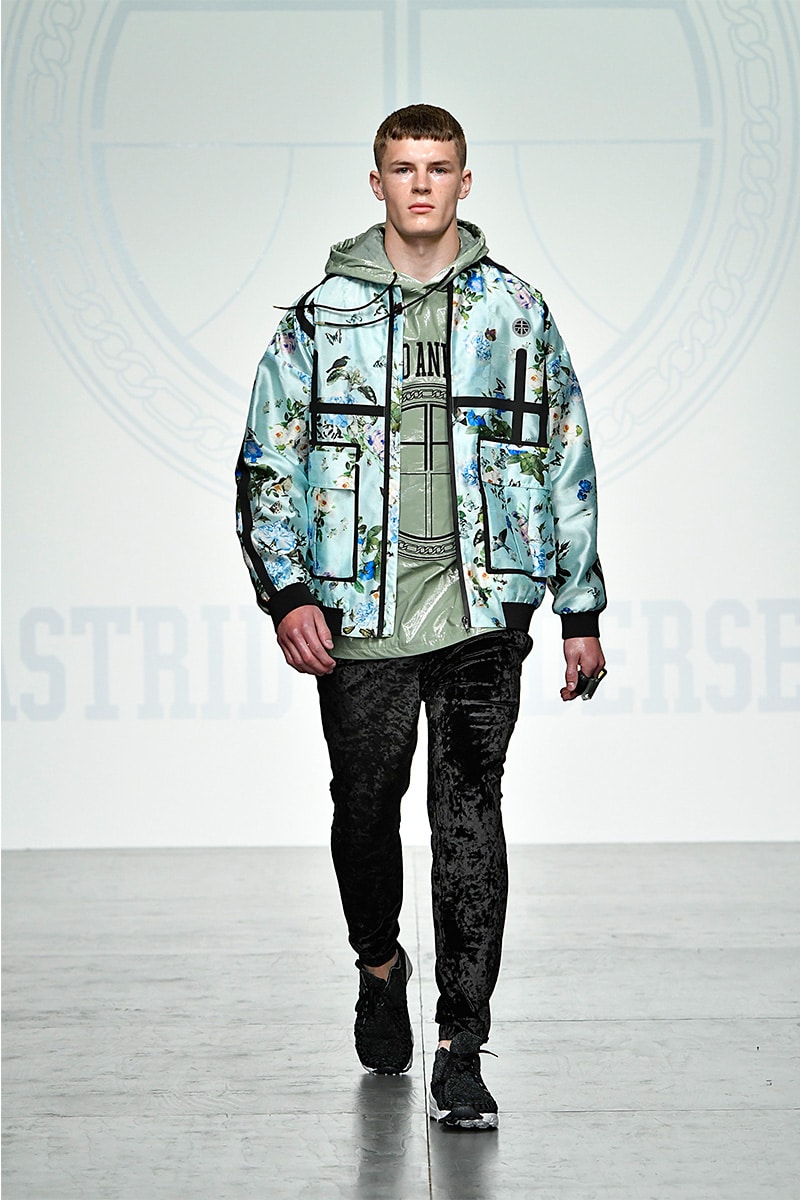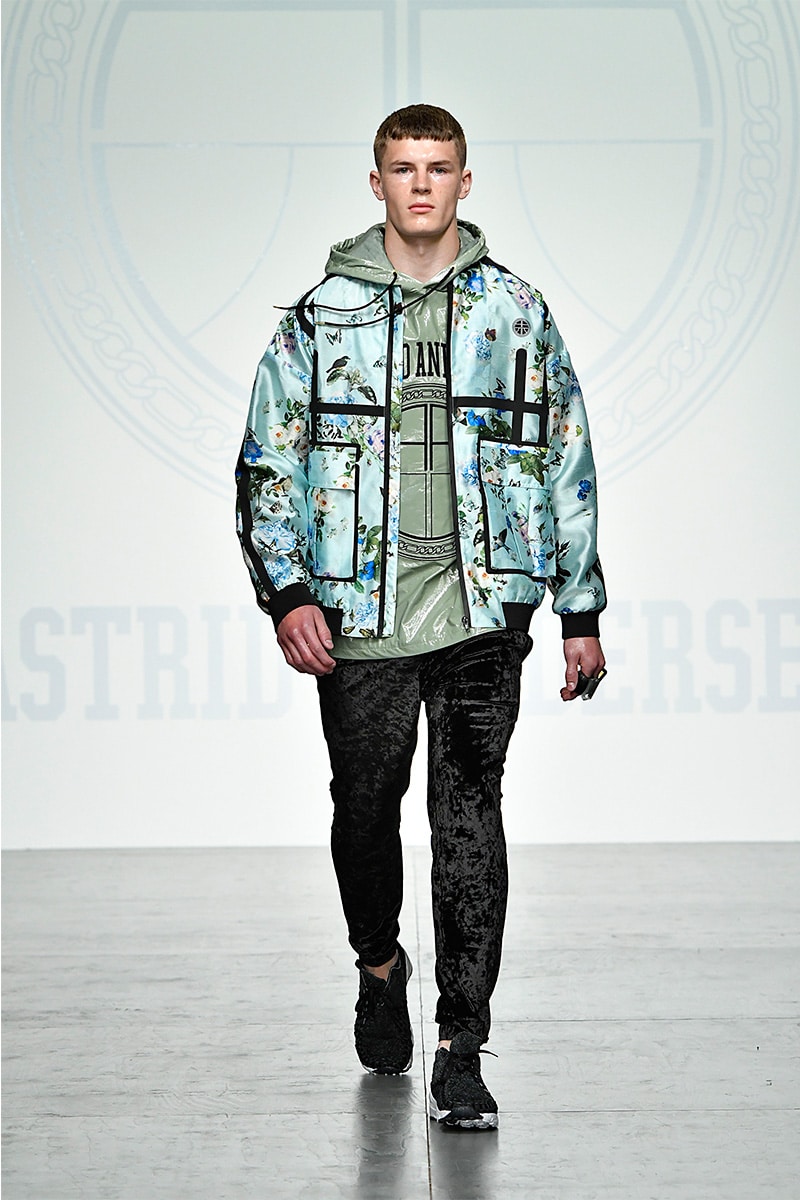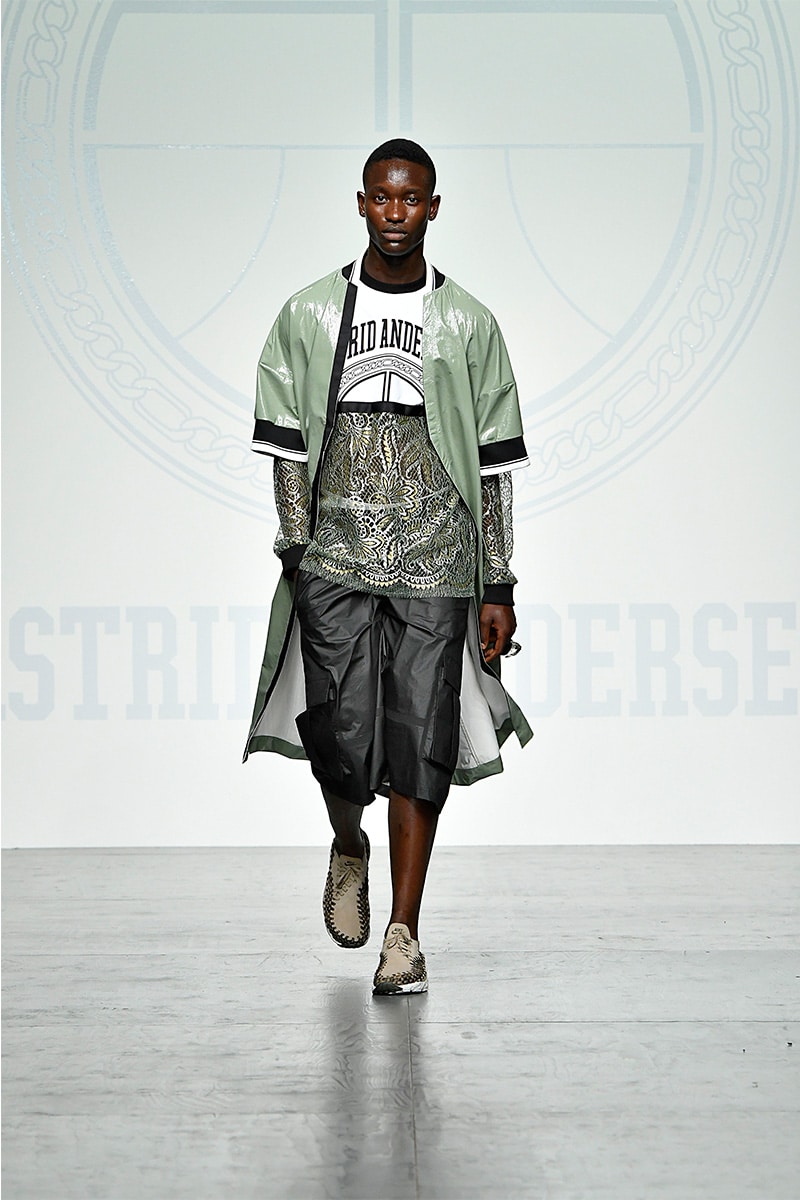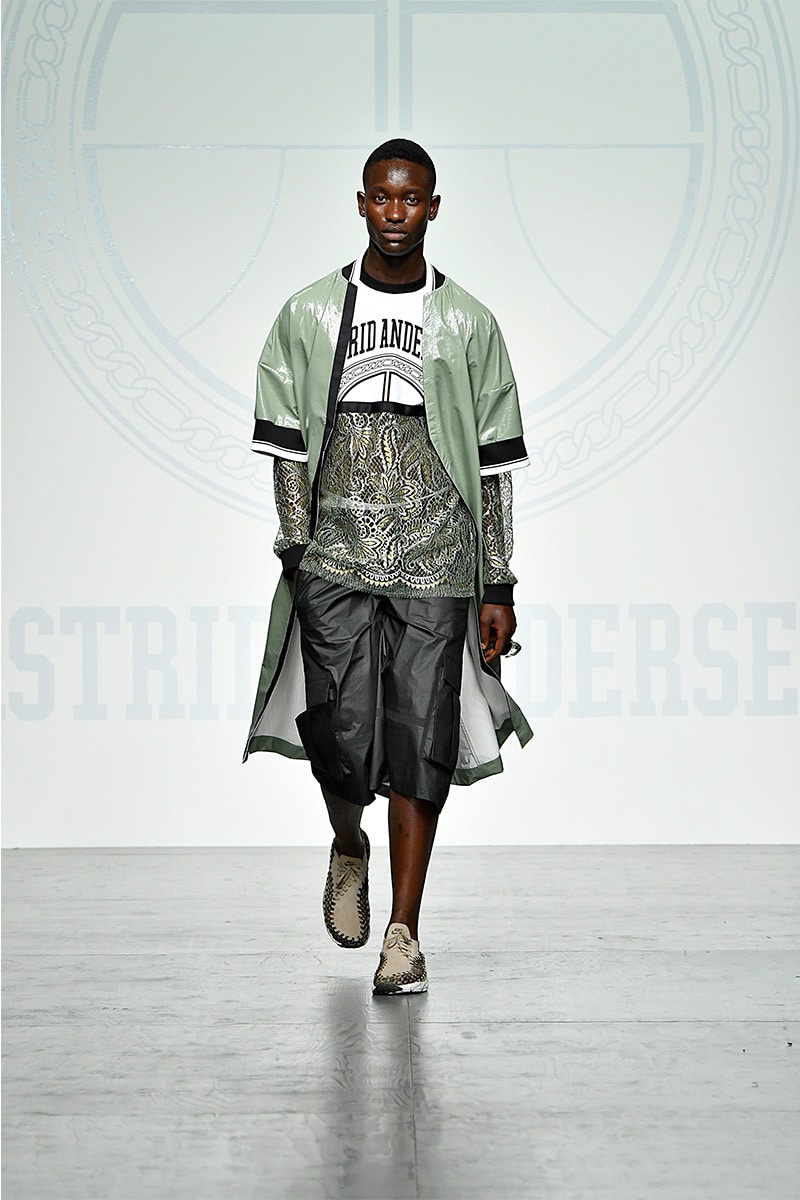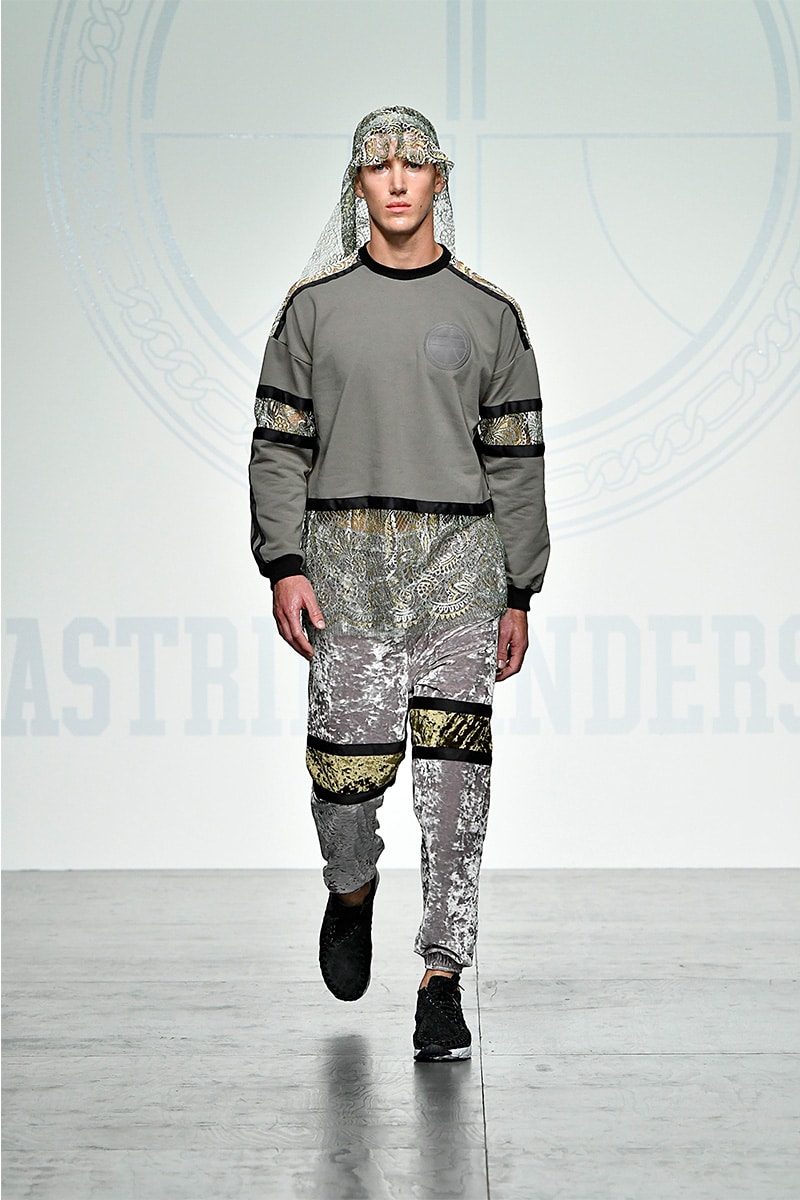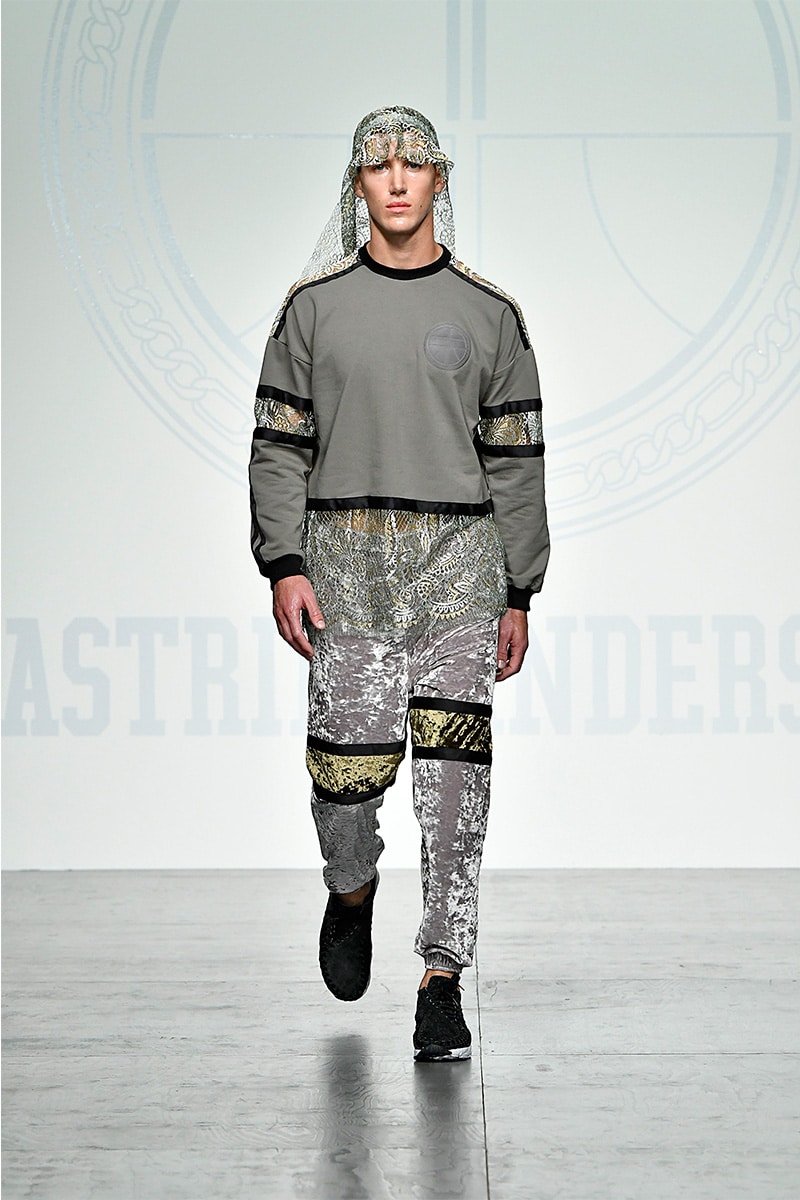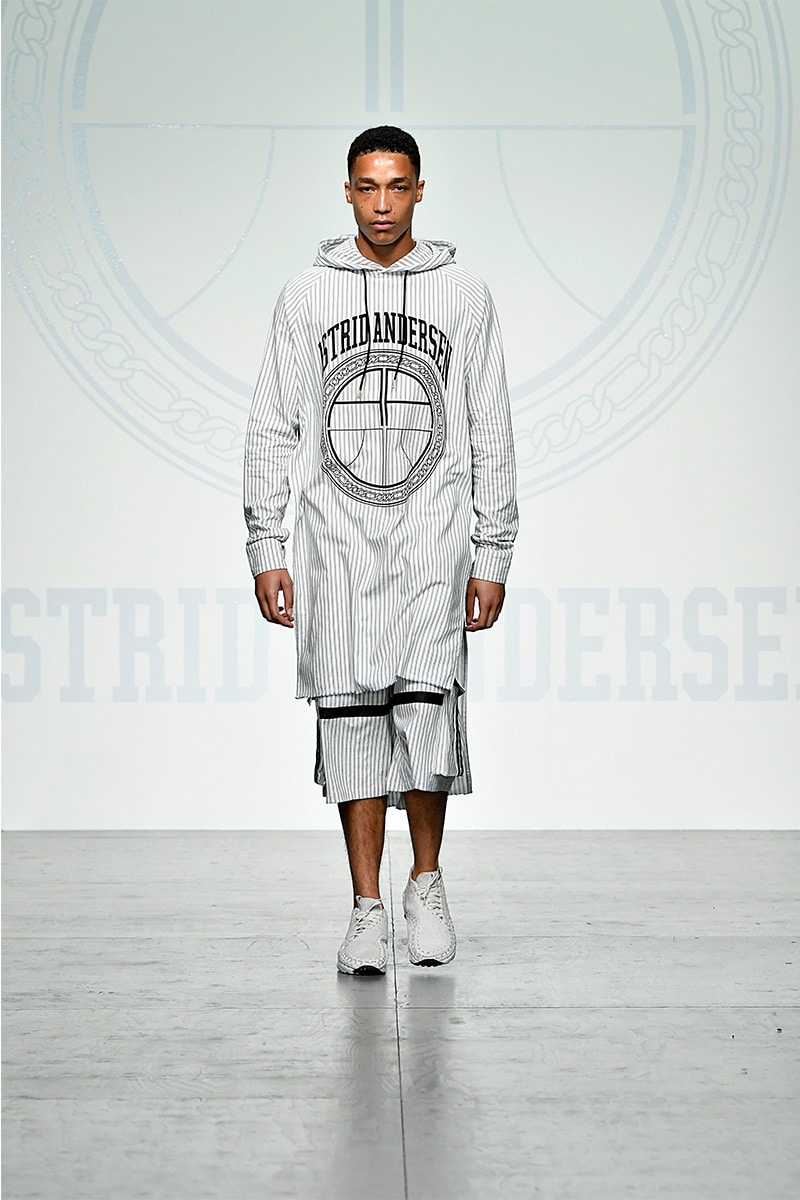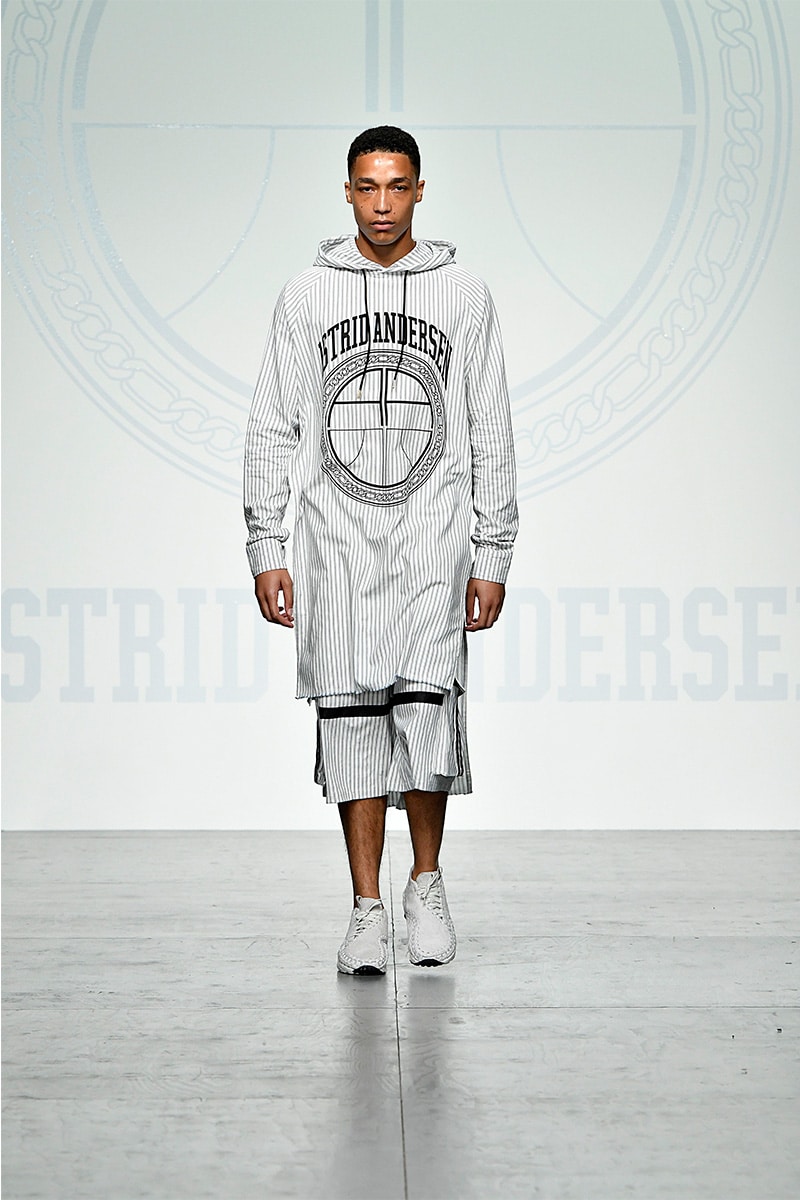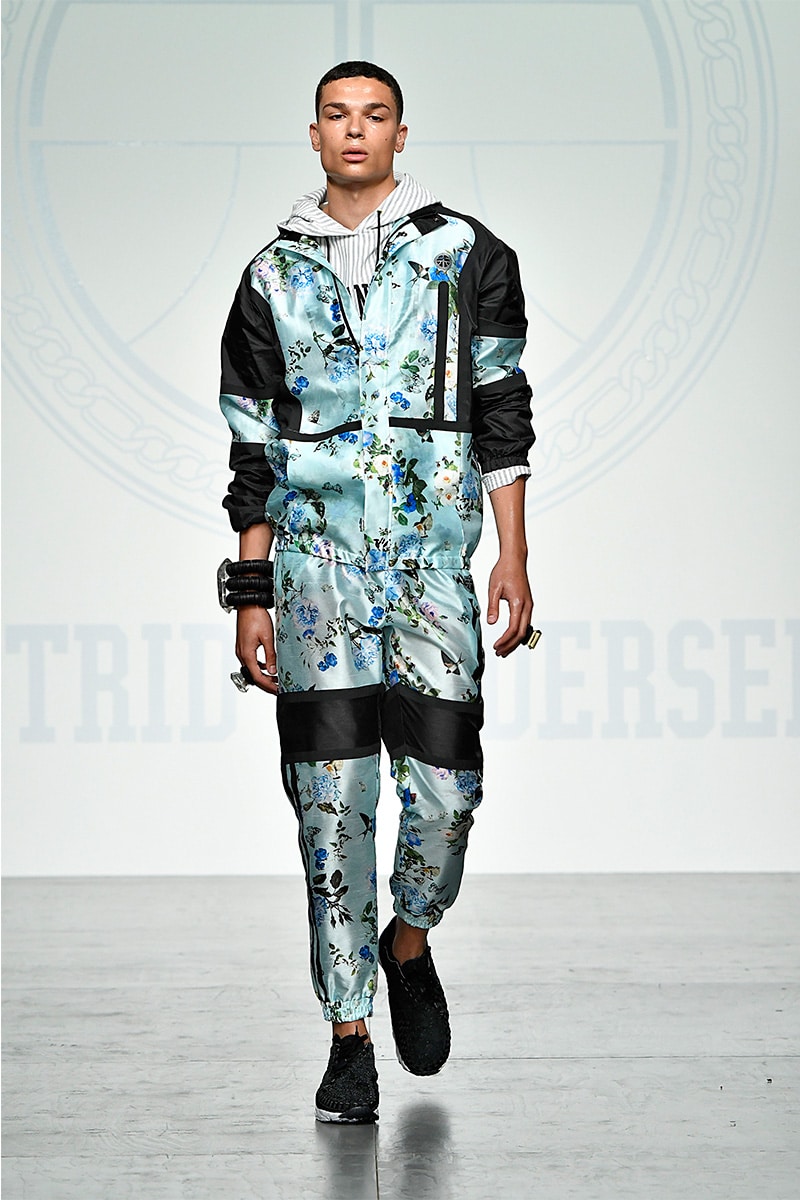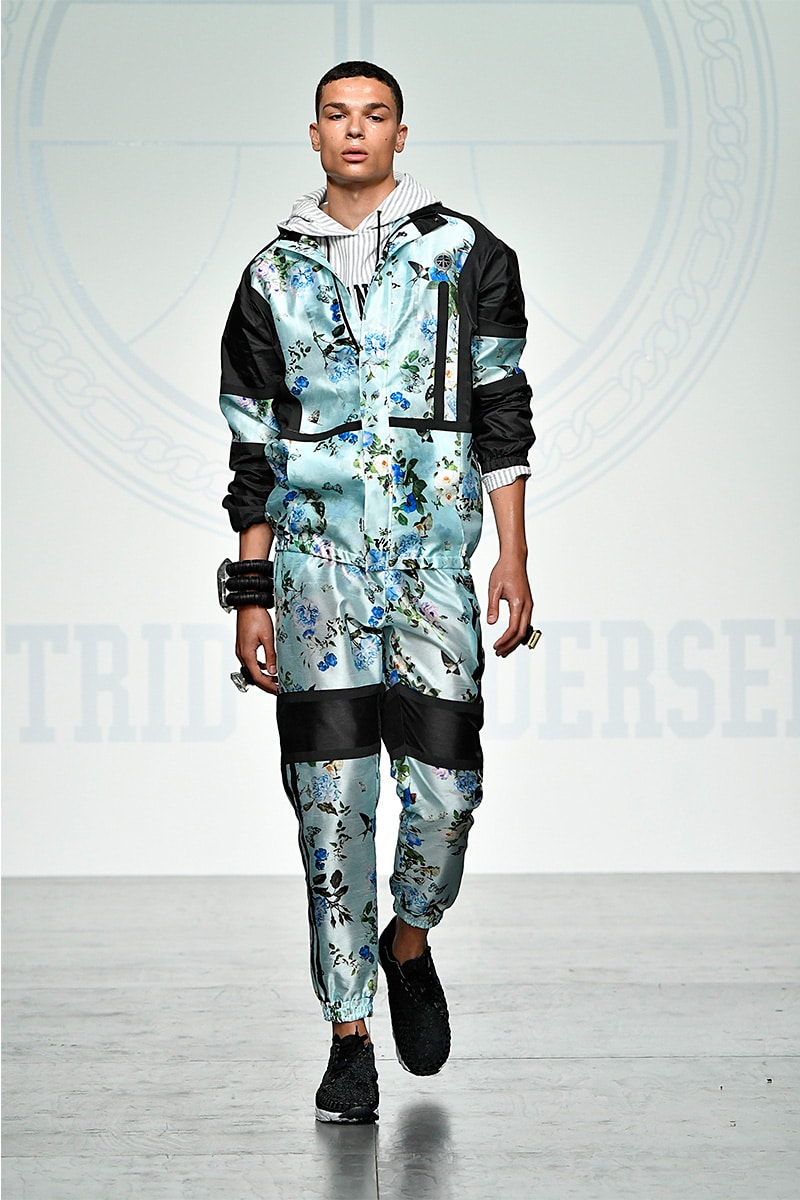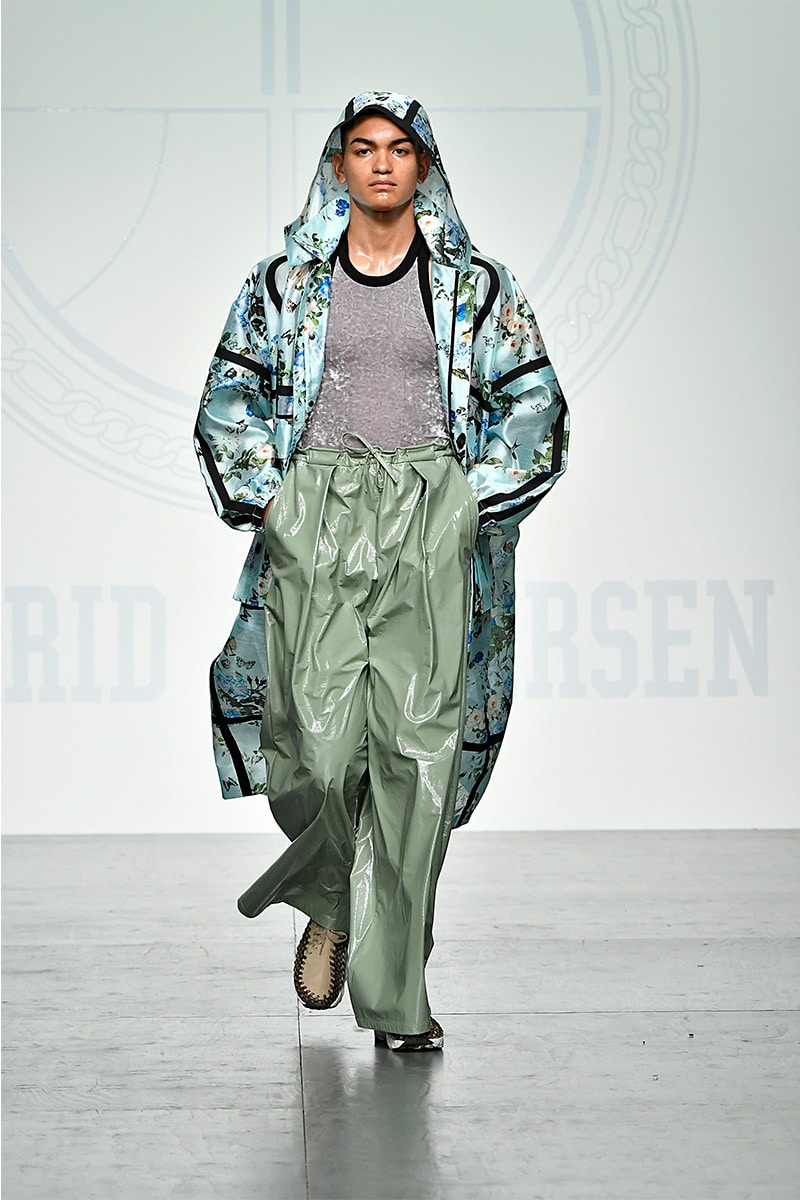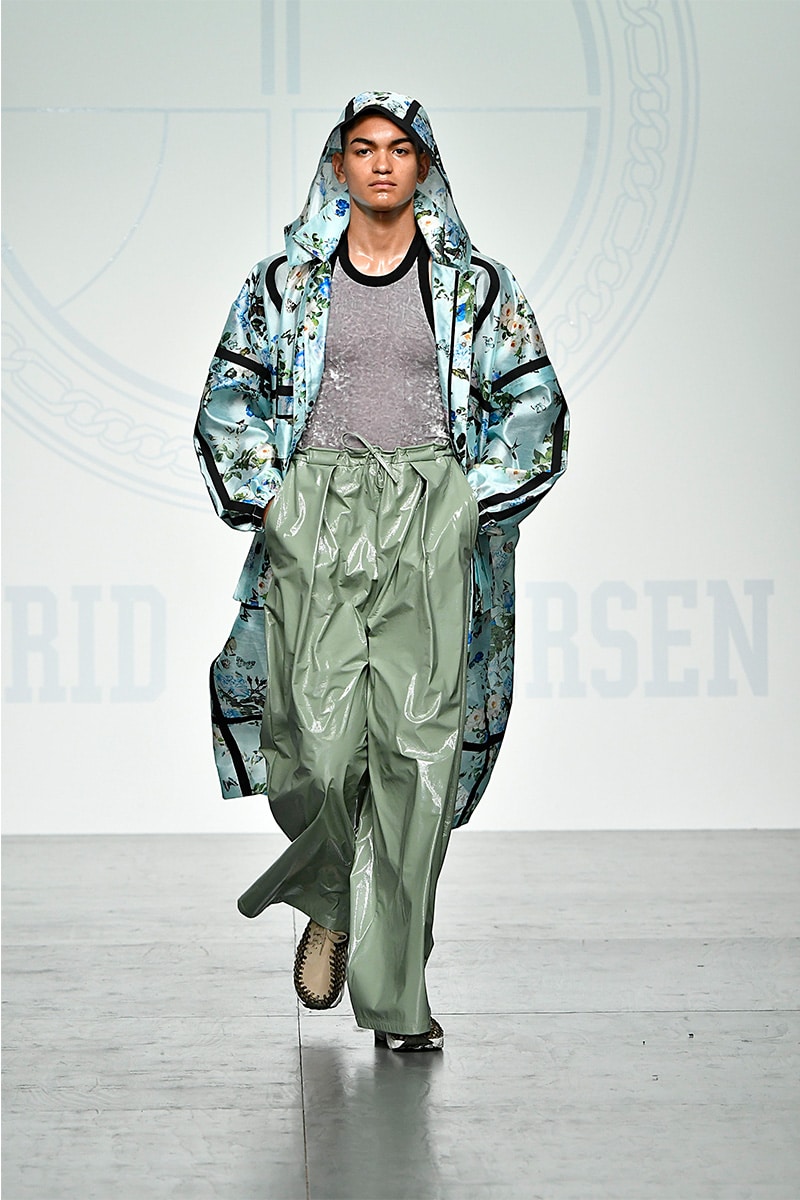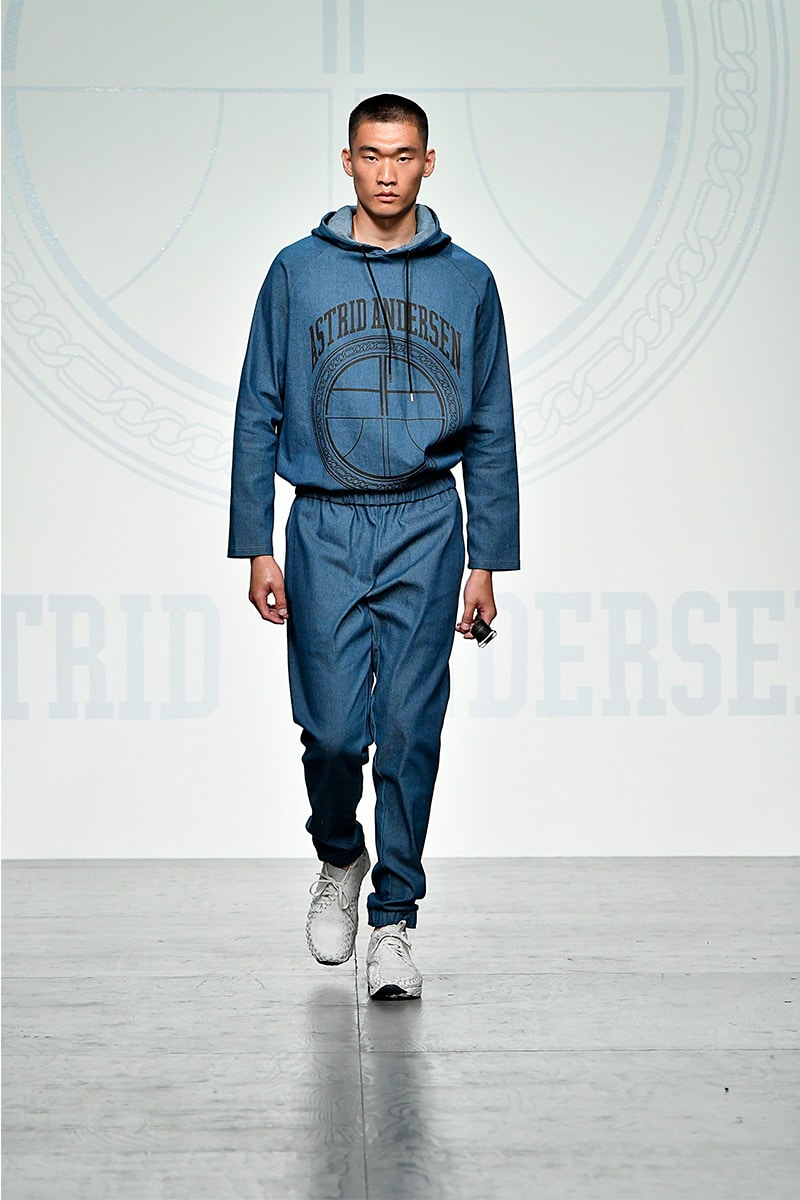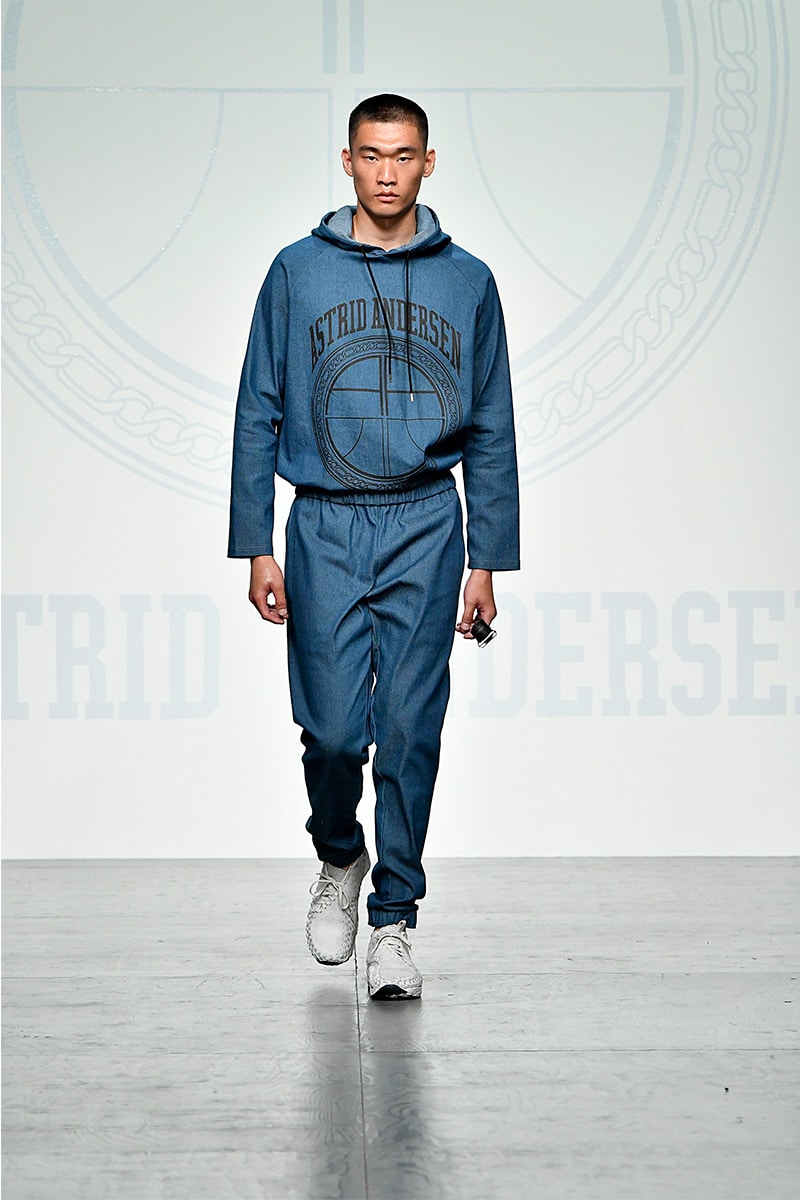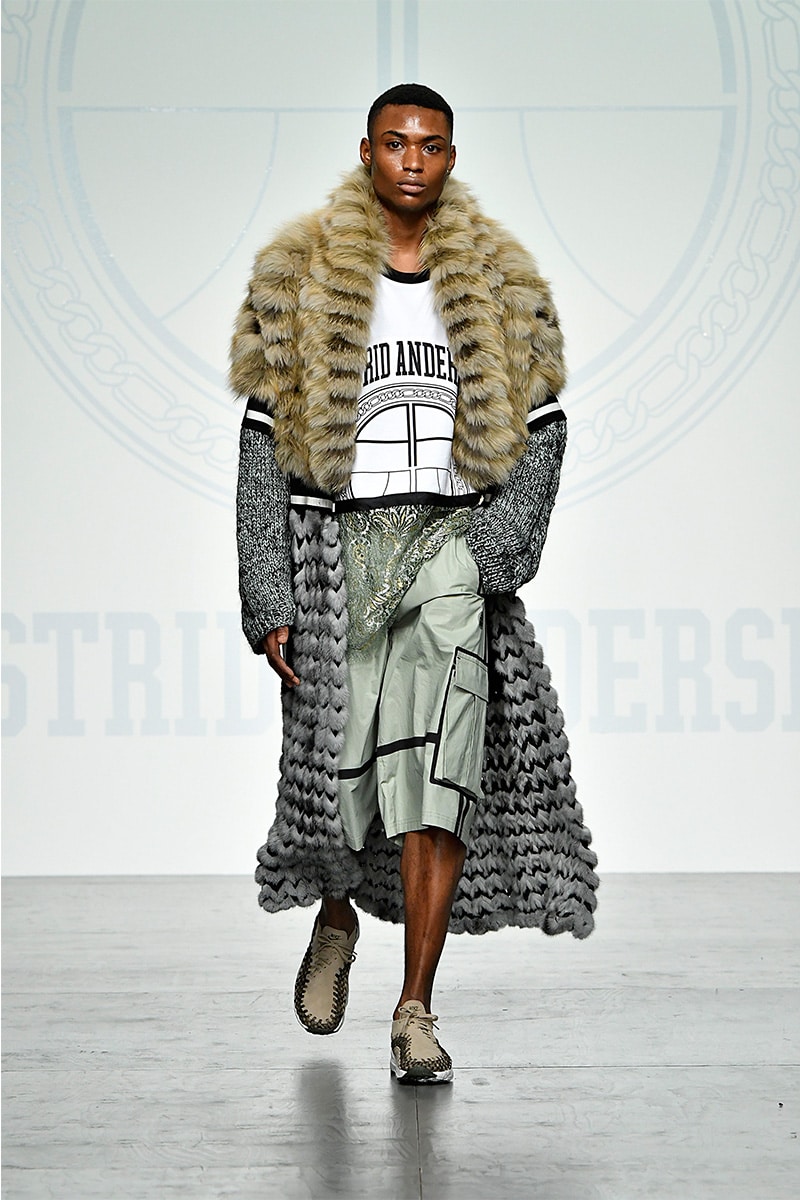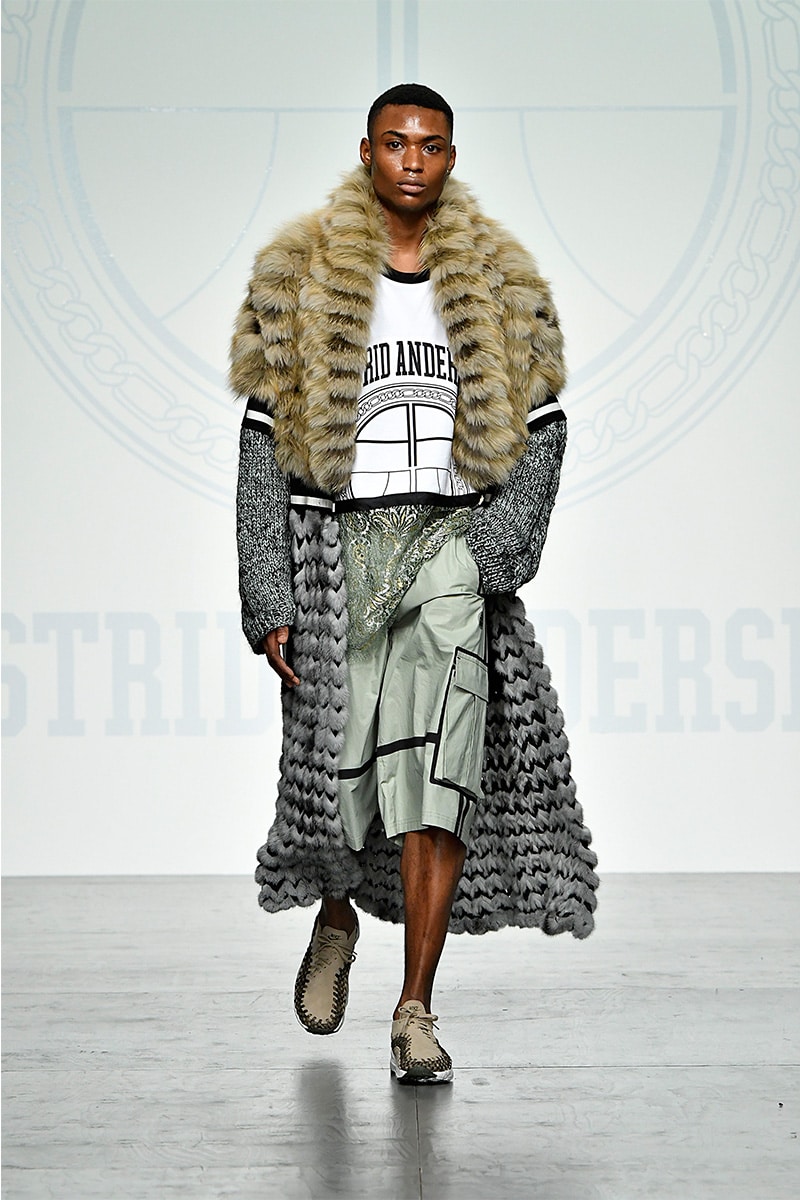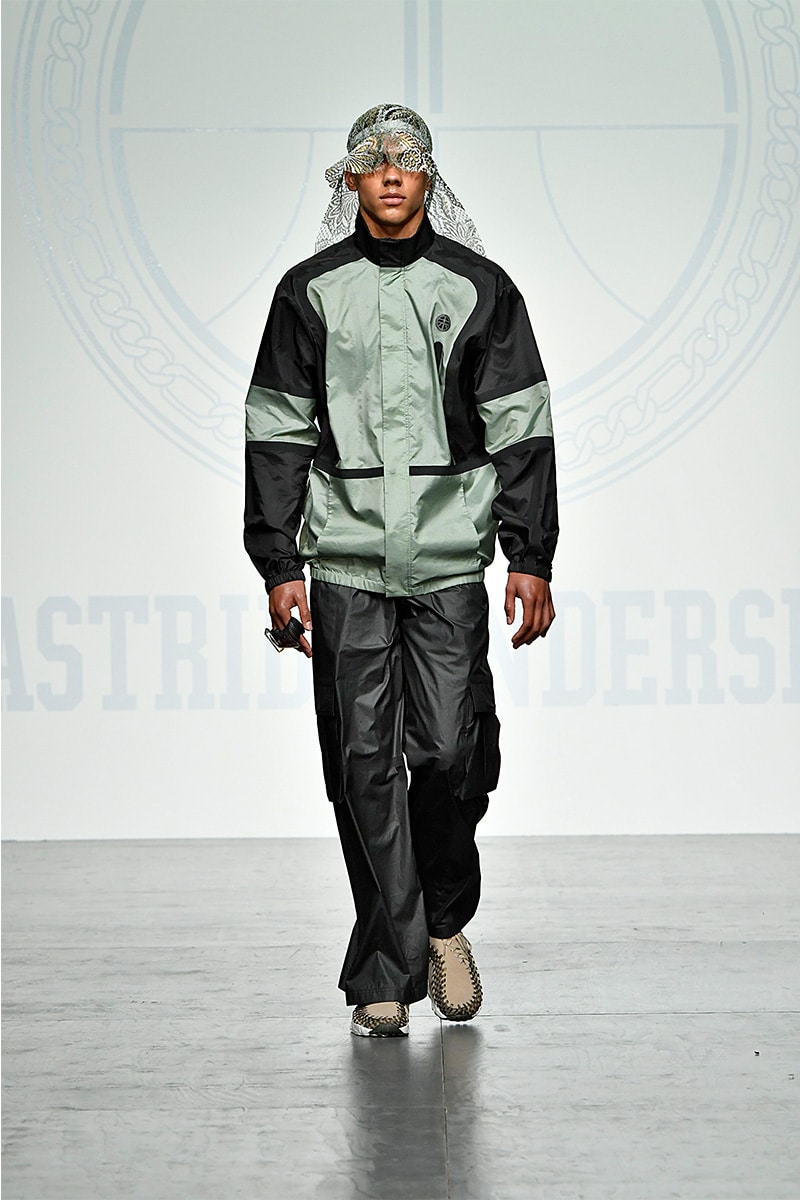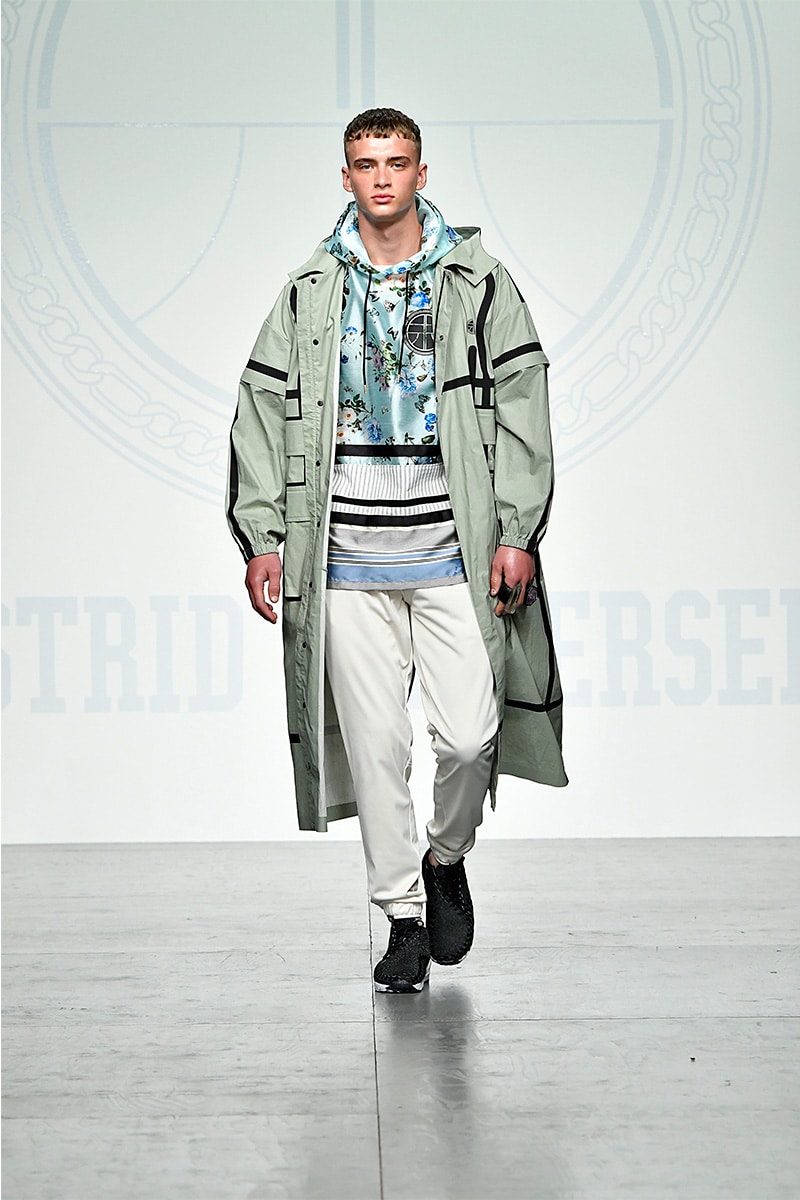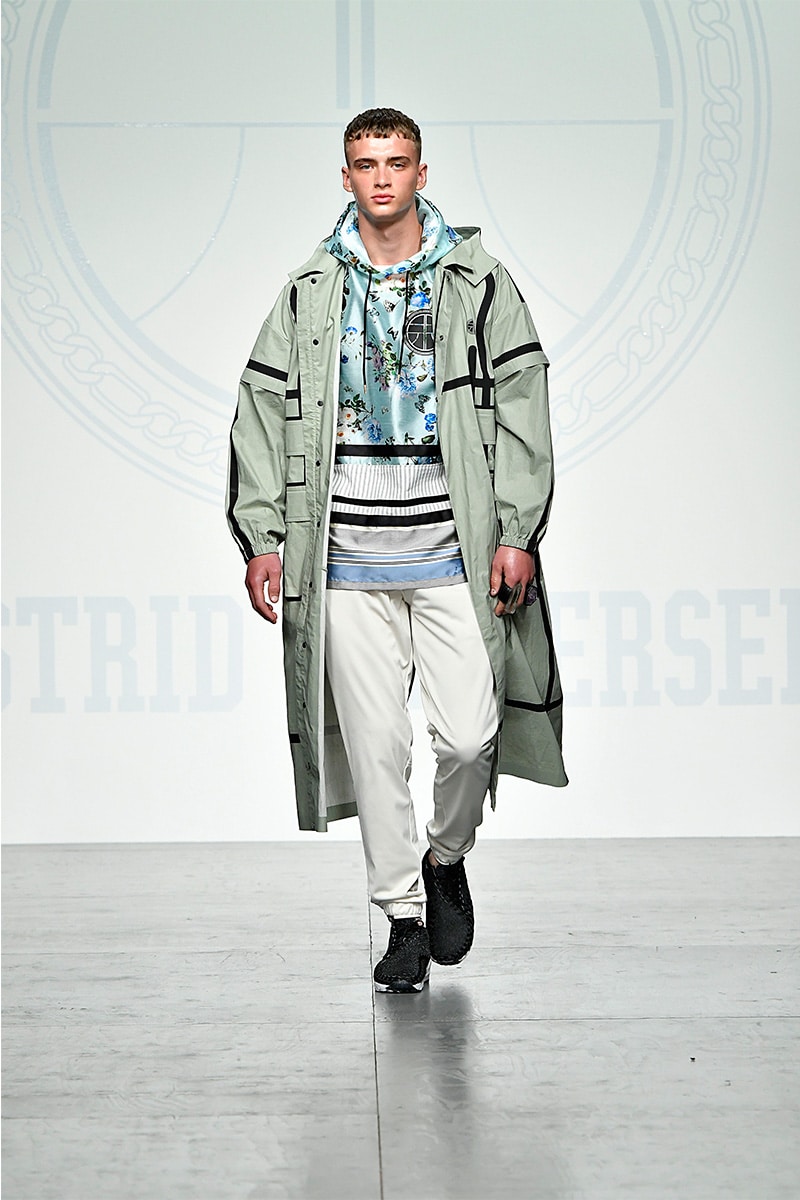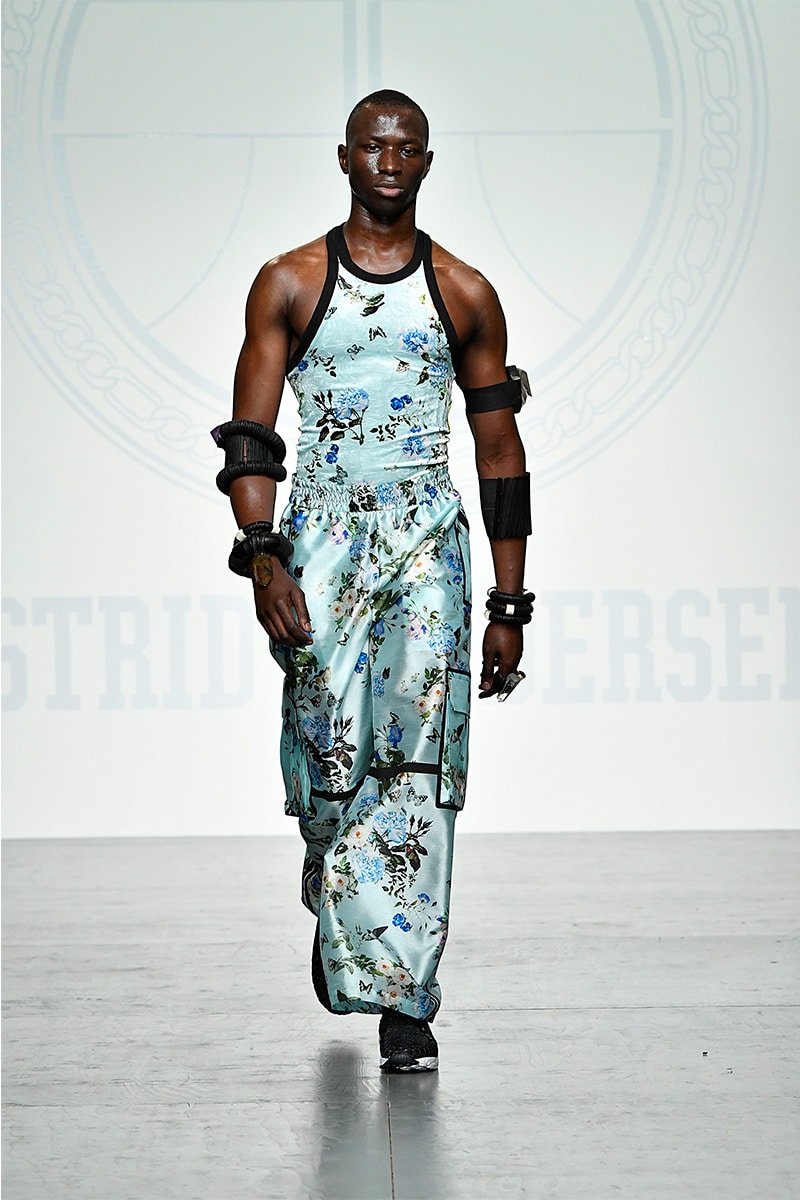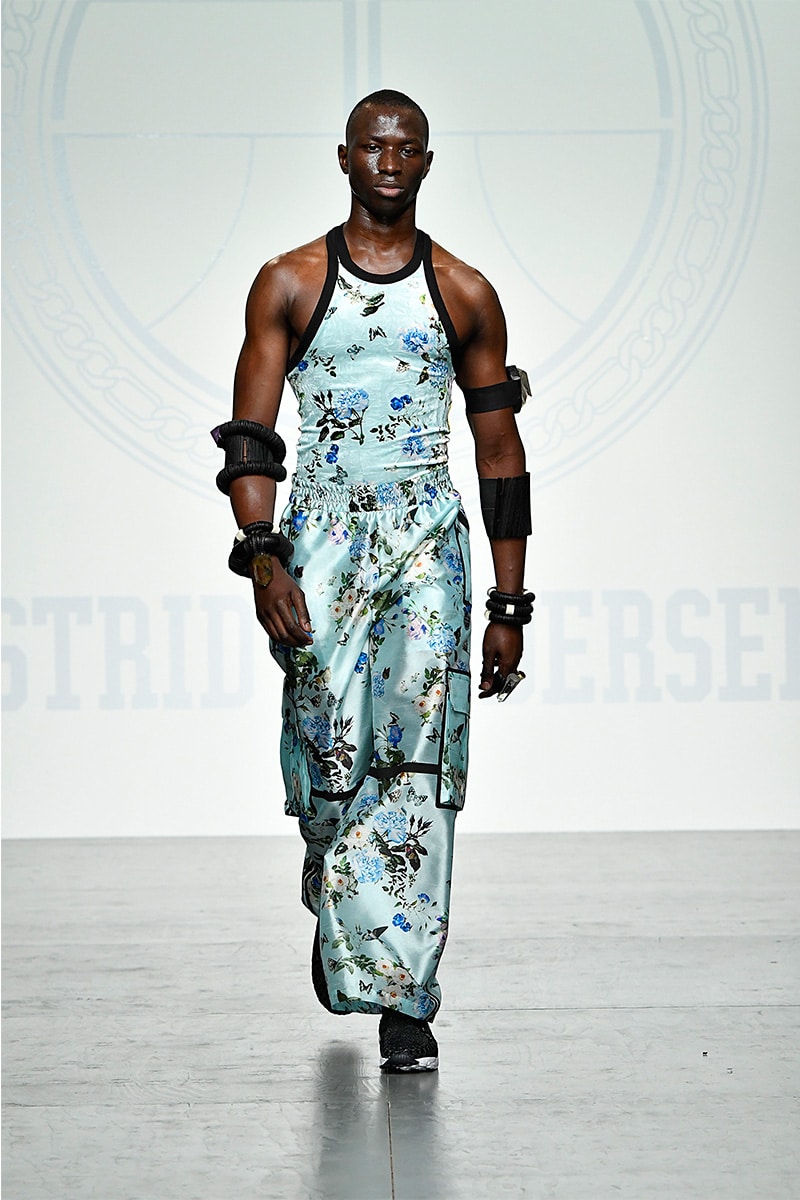 The showspace fell into trance with the melancholic beats of Blood Orange's "High Street", the models walking to the mellow pace of Skepta's bars. Known for blending sports silhouettes with luxurious fabrication, Astrid Andersen's has perfected a new style of dressing for men, it transcends fashion and induces a regal elegance into its wearer. And what King would reject her delicate laces and robes trimmed with swagger?
The designer continued to style athletic designs with more traditional menswear pieces, originating from cultures and countries far from her birthplace of Denmark. This season was no different as Andersen's explored safari and desert-wear with an icy blue floral print similar to fine china. It certainly was teatime on the Veranda as candy-striped two pieces and loose drawstring trousers of natural woven cottons kept the models cool despite their dewy skin. A light colour palette of creams, beiges and blues had us equally convinced we were by the British coast, yet the accessories made from Filipino Acacia discs and large ornate crystal brought us back to somewhere much more golden. Grey and khaki tones got a dynamic lift in crushed velvet, while muted greens looked matte against a nylon ripstop hybrid.
Towards the end of the show as the music morphed into rave anthem, "Born Slippy", the tight tank tops, tracksuits and wide leg trousers began to look less sports locker room and more 90's raver, with elaborate arm bands coordinating with the black contrast ribbing used throughout the collection. Andersen's again relied on Nike footwear to certify the wearability of the collection, this time in a variety of Footscape's seen in stark white, black and a most desirable beige/olive combo.