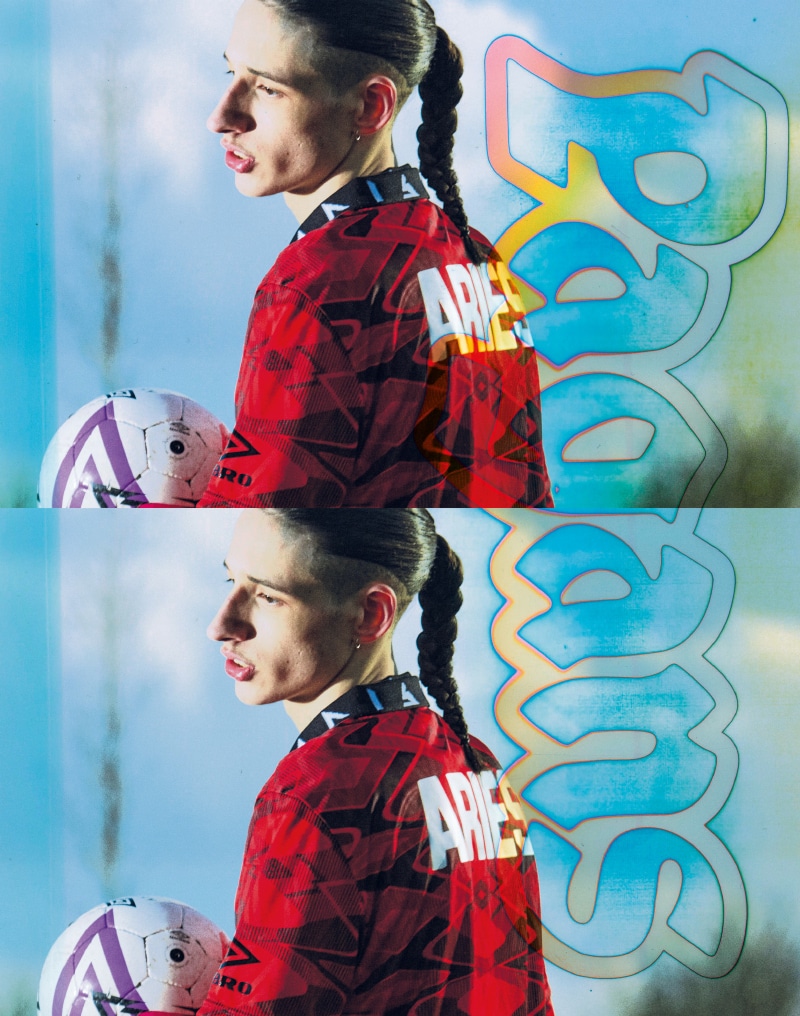 Aries has partnered with Umbro to create a new unisex capsule collection. It features classic football jerseys in red, pink, and blue graphics, a training set in monochrome nylon printed pixelated graphics, and the classic Umbro drill top and pants in lilac and black tie-dye.
The campaign draws inspiration from gabber – rave – football culture and features a young London cast playing football with their dogs. The campaign images were shot by Lea Colombo, known for her intimate images, bright colors and graphic effects.
"Playing amateur football was off-limits during lockdown, so we star ted playing football with our dogs instead. While researching the creative with Lea we found amazing footage of known footballers like Messi training with their dogs. This combined with the beautiful work of Dutch artist Rineke Dijkstra became the inspiration for the project." – said Sofia Prantera, Founder, Aries
Take a look at the full campaign below and shop the collection HERE from Tuesday 22nd June.