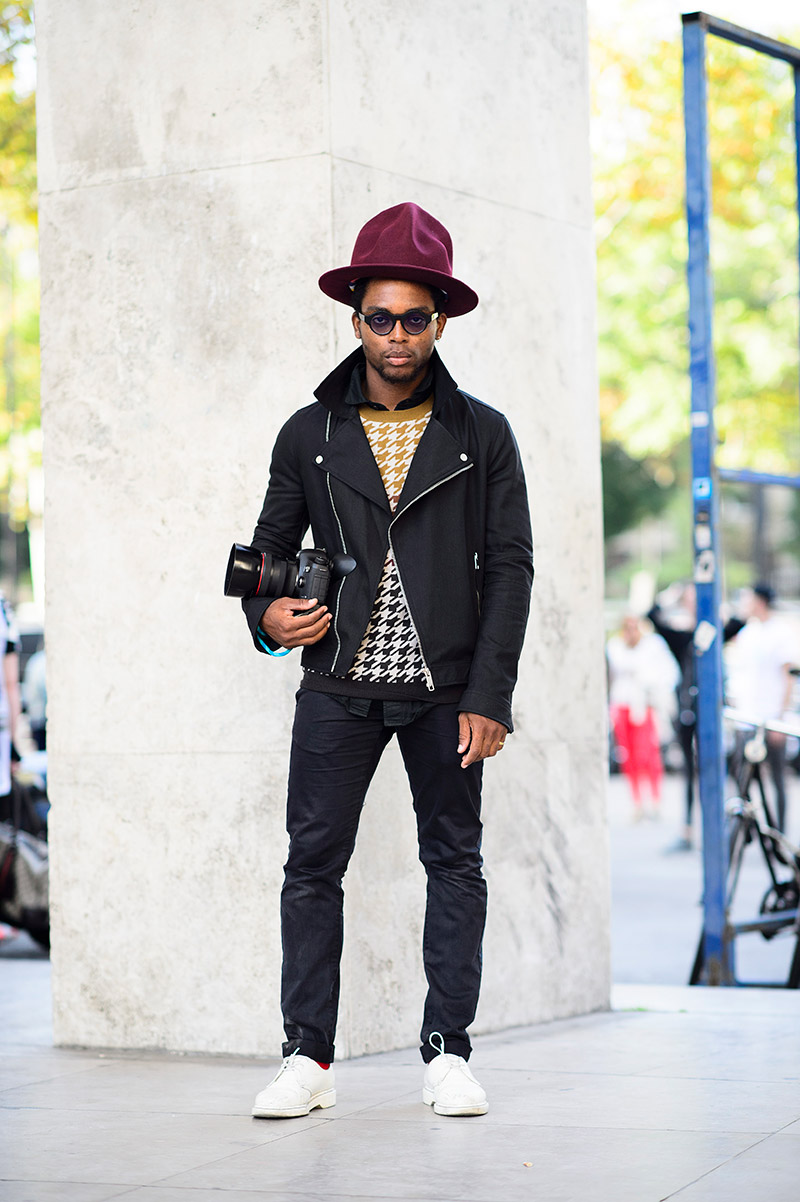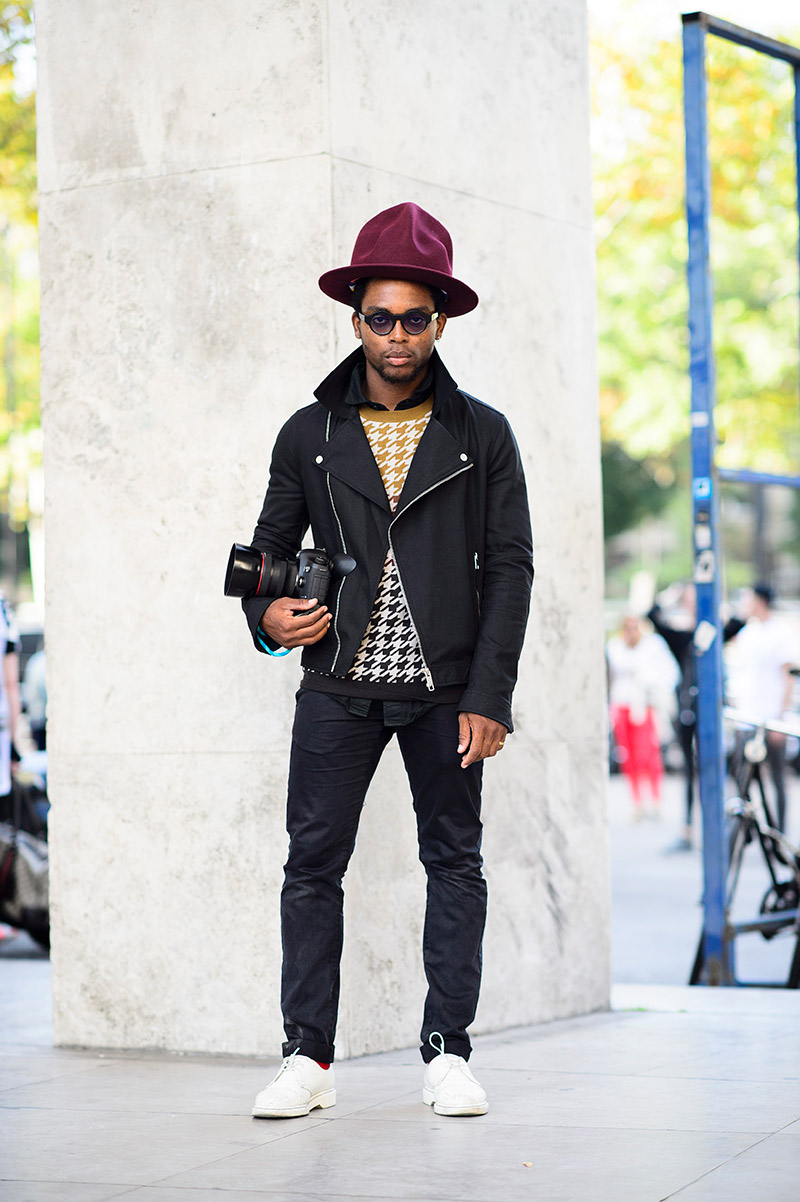 If you are even just mildly into street-style photography the names of Adam Katz-Sinding and Nabile Quenum do way more than just ring a bell. Name any top fashion magazine, if it really is in the Olympus of the most acclaimed then they have surely covered some fashion week for it.  As part of the new campaign of Antony Morato, #antonymoratoplaces, recently featured on Fucking Young! Online, we are interviewing these two.
Their "Places" campaign is all about the distinctive style you breathe in a city. After the three institutional ones – Barcelona, Naples and London – treated in the main videos, we want to do a Milan special and who better than these 2 world-travelers who have a "pro" eye on the world to find out more about Milan.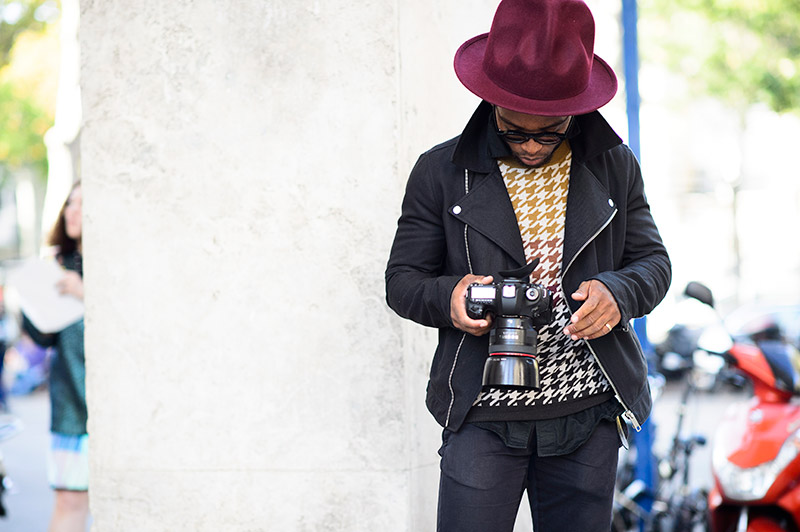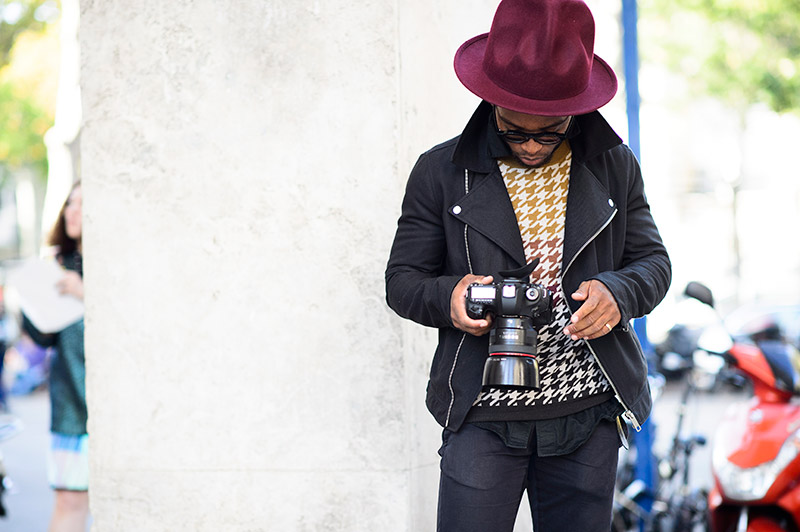 Fucking Young! – Tell us 3 places that have had an impact on you and why.
Nabile Quenum – Paris: I live it, I love it, it´s a place where you can discover yourself and get inspired -it´s the number one for me! New York: the city is so huge, super-fast, and life there hits you at an impact of 100 kilometers per second. People are so dynamic, open minded and kind.  London: it has a special mood that you can´t find anywhere else, it´s something that goes way beyond fashion. It´s old, it´s a mix – and absolutely crazy.

Adam Katz Sinding – Paris. I lived there in 2005 for school, I was already interested in fashion, but Paris helped me focus, and has somehow shaped my personal aesthetics to the point that when I moved back to Seattle and I created www.le-21eme.com  I named it after one of the arrondissements. Copenhagen. I visited Copenhagen as a random stop while on a trip and I had the best time of my life! Cool people, super hot girls, everybody rides bicycles, drinks beer and isn`t snob: it´s amazing! New York. I have to attribute my success to NY. If I`d never moved to NY, nothing would have happened. It´s a cool city, though I don´t spend enough time there and don´t take advantage of it. I wish I knew it better, but I ´m always somewhere else.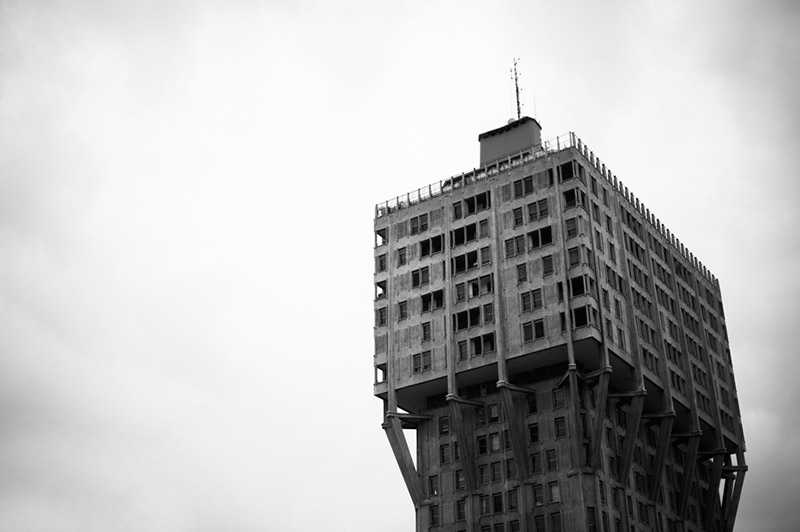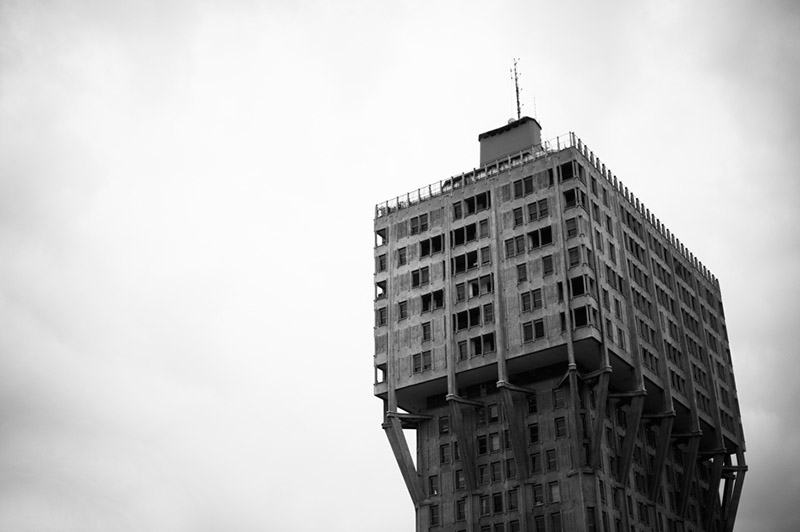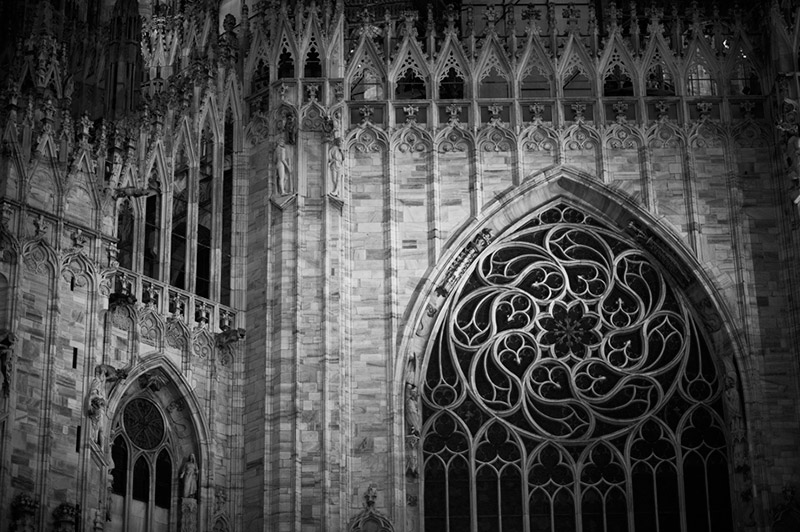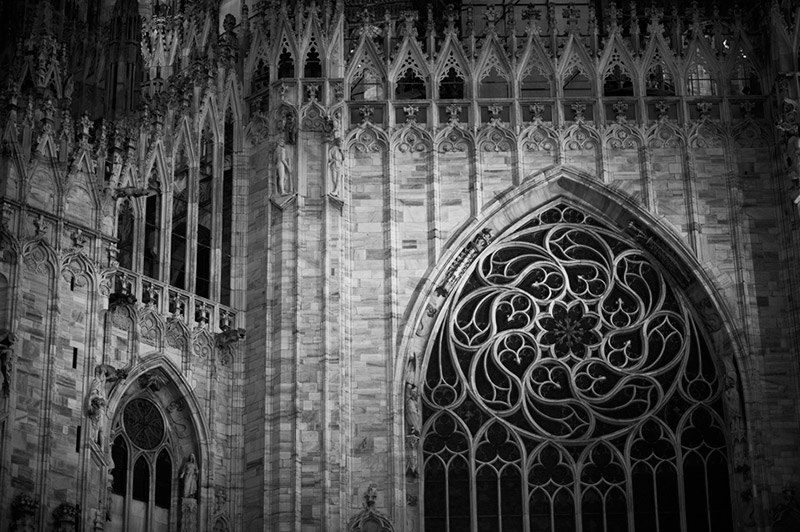 FY! – You've known each other for quite some time now, how would you describe the other`s style and in which way is it different from yours? 
NQ – Style is not just about clothes you wear, it´s about the way you move in space, the way you talk. If I have to describe both of us with just one word, his would be "super-calm", and mine would be "crazy". He is way calmer than I am.
AKS – Nabile is CRAZY. He showed up to the Comme des Garçons dressed head to toe like a basketball. His style is crazy, everybody thinks he dressed real cool. I think it´s great – apart from when I find him in the background of my photos, because he doesn´t blend in at all. My clothes are utilitarian and minimal. I used to put more effort into how I dressed, but my job is running around, kneeling on the ground, chasing people, so I end up wearing always the same things. As long as it´s black it's fine.
FY! – What is that striking feature that catches your eye and makes you want to photograph that specific person?    
NQ – When you smell something good, then you want to taste it too. When I see someone moving, owning the space, it is like falling in love… I fall in love with movements, gestures, details – then I try to catch them the best way I can, to show other people why I loved those details precisely. 
AKS – Movement and personality. It's not something tangible, of course a pair of shoes I've never seen before can catch my attention, but it´s more about something beneath the surface. Ultimately it's confidence. 
FY! – You've both seen Antony Morato's new Places campaign: which of the cities of the campaign best suits your style, and how? 
NQ – London for sure! I've never seen the other two, but I know for a fact that it's London.
AKS. London is the closest to me. I've never been in one of the others, but it's super international, and is the one I feel the most.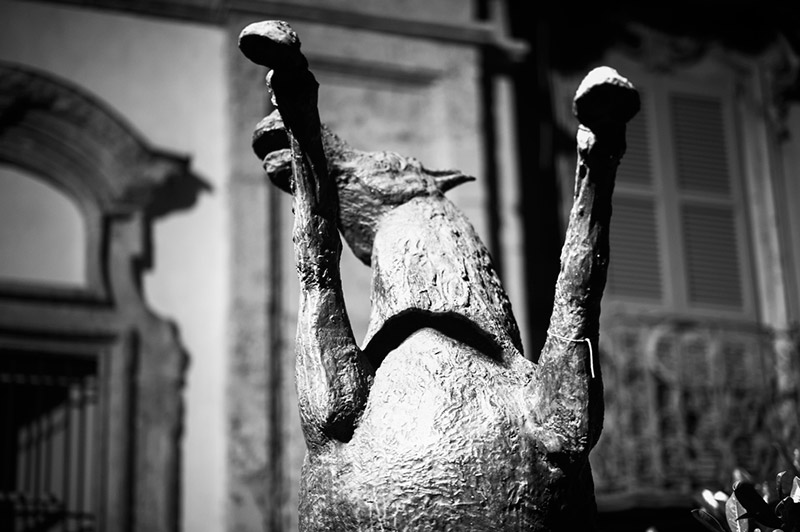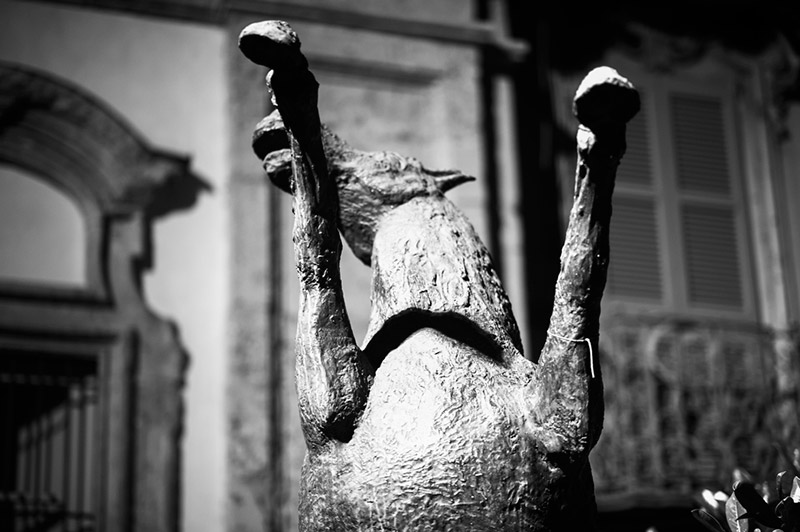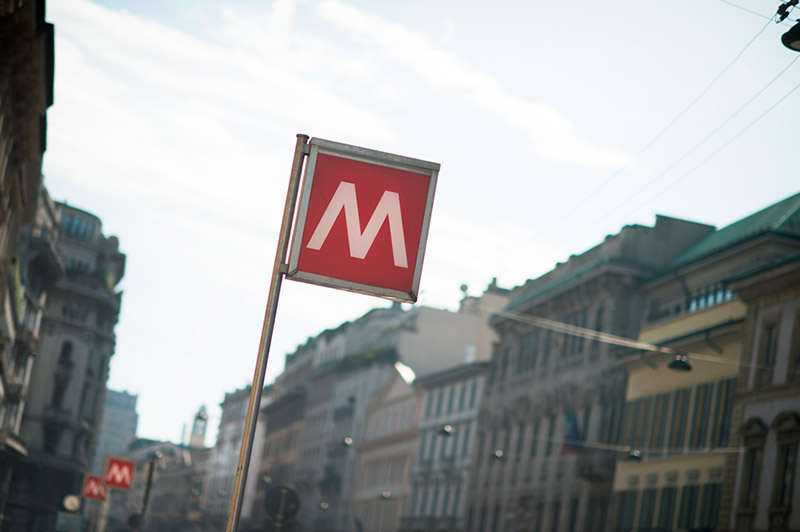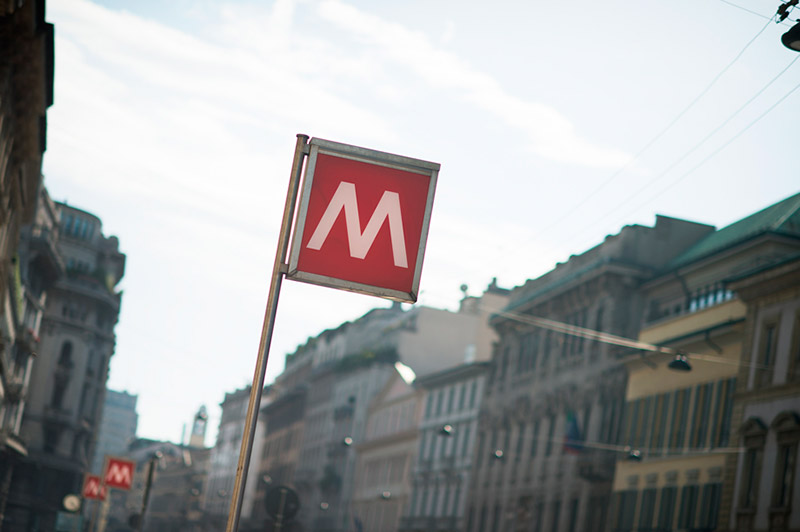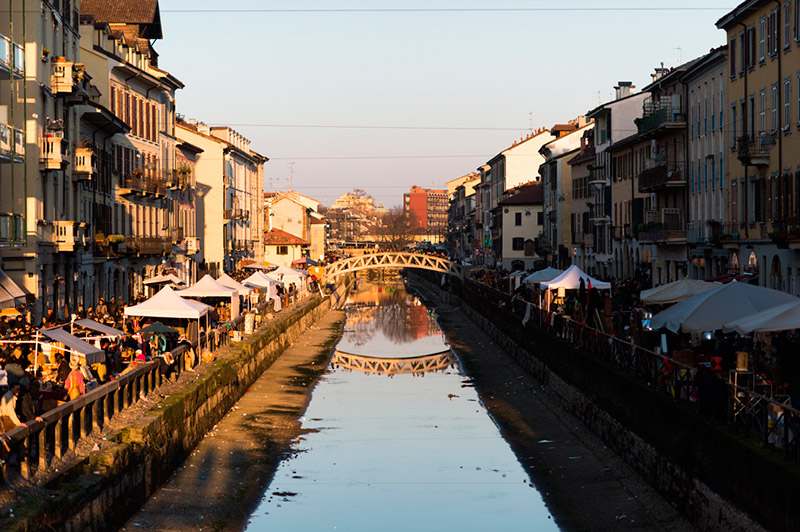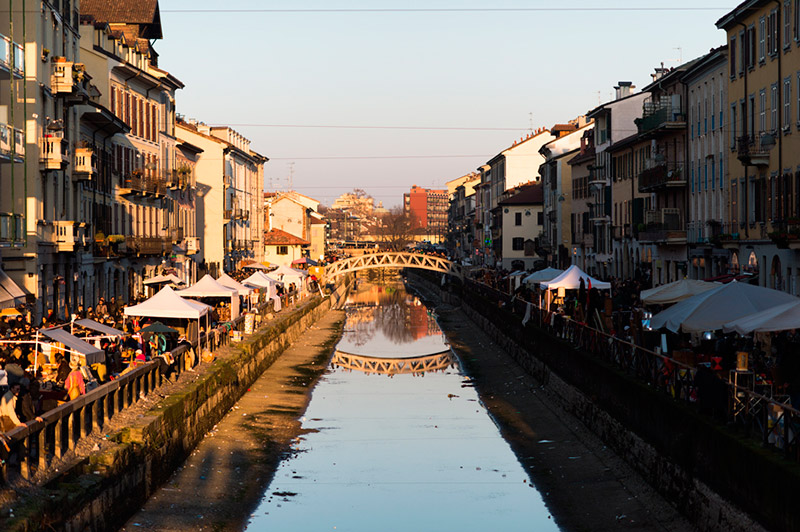 FY! – We love this Milan Fashion Week slant of the campaign: how would you describe the style of the city? And what are your favourite #places in Milan?
NQ – Milan has its own tone. I like to relax at Naviglio Grande – it is kind of a little Paris, with the canal and its very intimate atmosphere. I love the architecture, the paving, and when the sun goes down it's truly beautiful. I don't go to Milan that often because I am always running around taking pictures, but this is my favourite spot so far. Romantic and very calm.
AKS – Milan is a city I love more every time I visit. I love zona Tortona and Navigli, I don´t hang out often at the city centre. The style of the city is particular: compared to Paris, where "less is more", I feel in Milan people opt for "more is more". People do stand out, but only in certain districts, otherwise it´s just a long series of suits.
FY! – Is there any Antony Morato piece you would like to see Adam/Nabile wearing? (or that particularly matches his style?)
NQ – The jacket I was wearing in the picture, he could totally wear it! It would be nice on him. 
AKS – The jacket he was wearing is really cool and suited him. Actually that is also one of the pieces that is more my style too.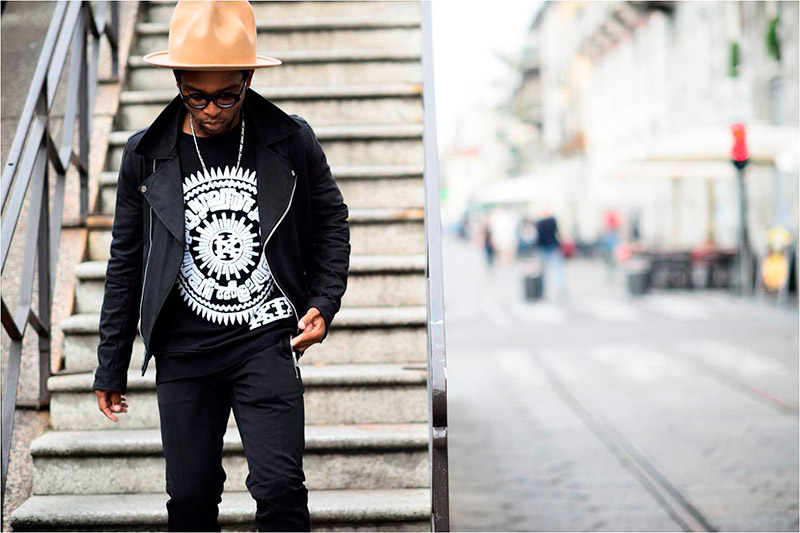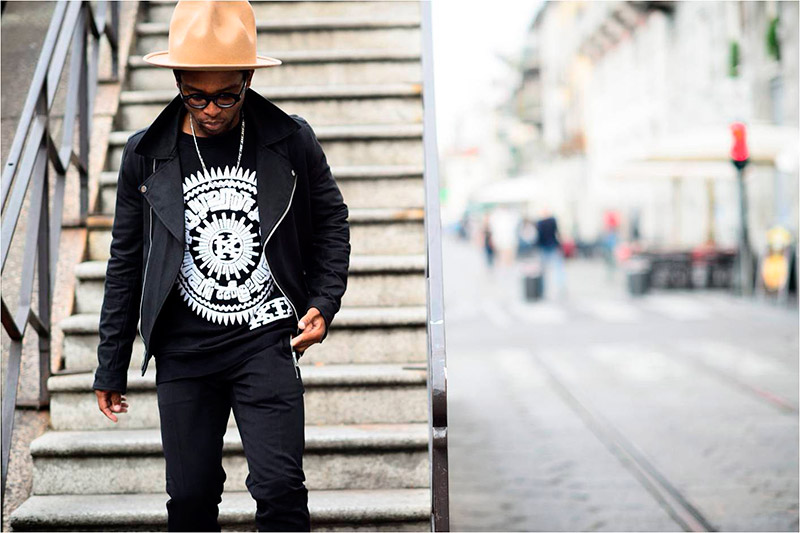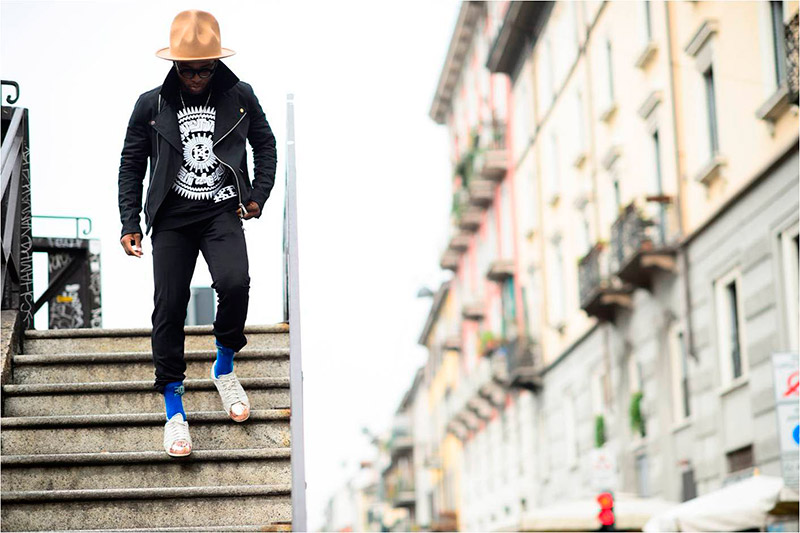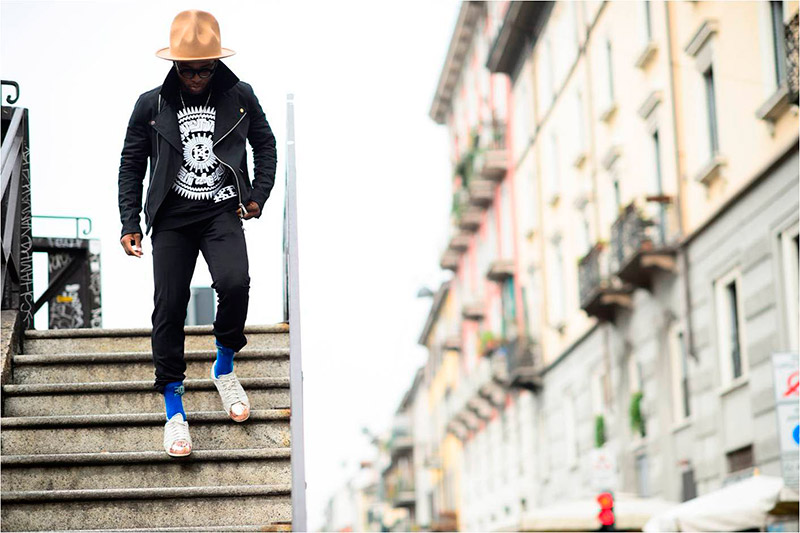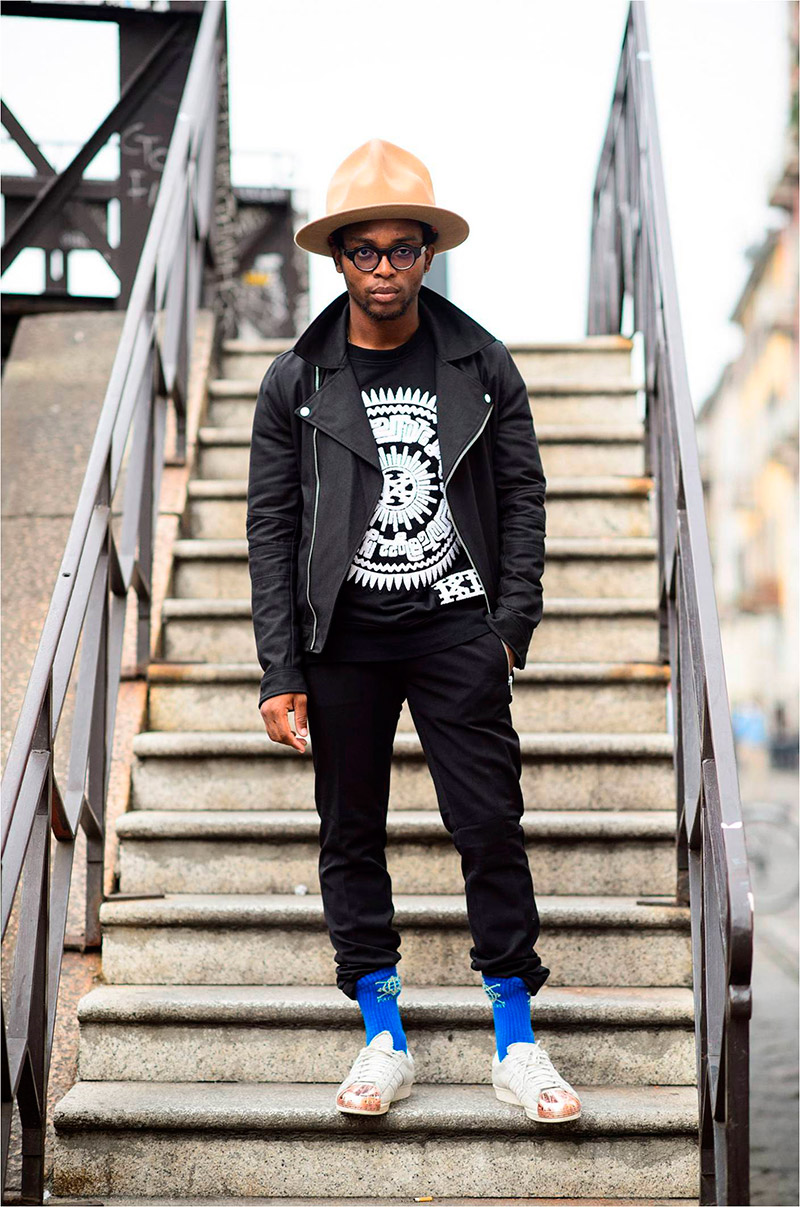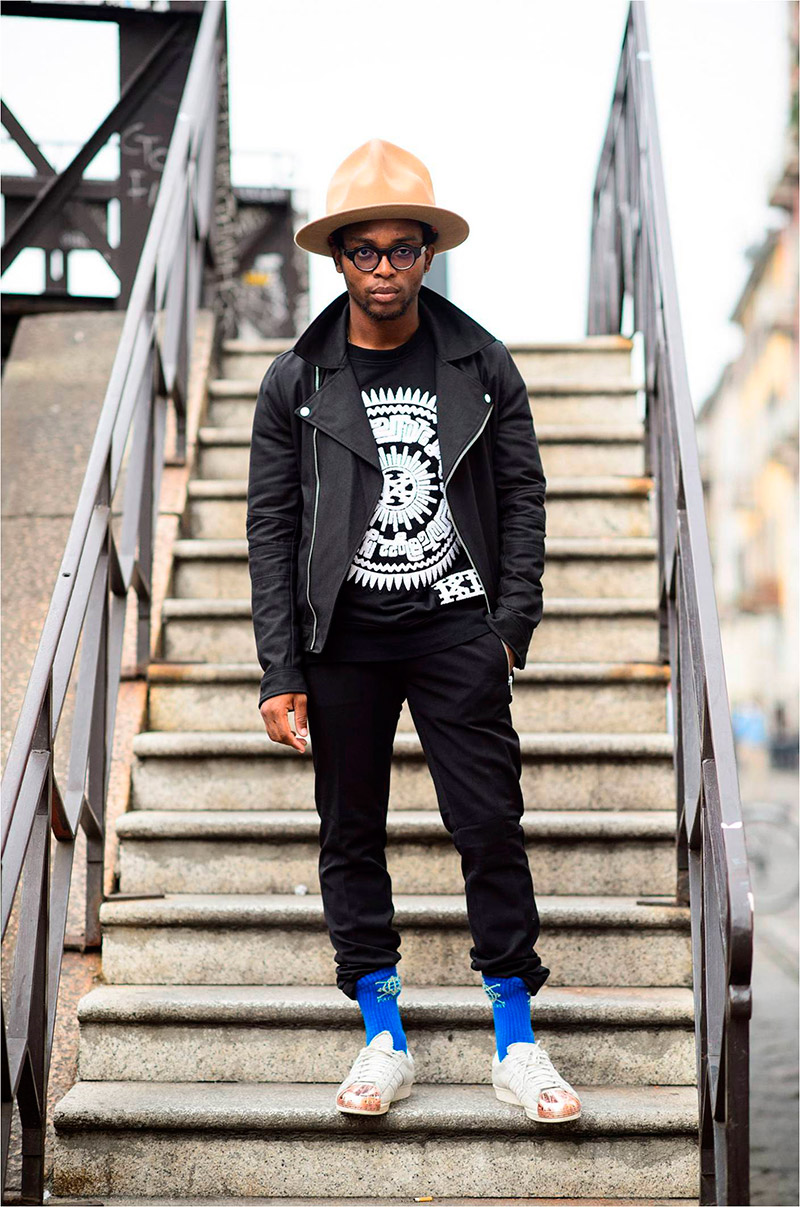 FY! –  How does your place – New York / Paris – influence your work? 
NQ – I was born in Paris, and I always come back to Paris: Paris is everywhere in my work, and so is that Parisian spirit that inspires what I do.
AKS – New York is super cosmopolitan, it surely influences my style. In New York you can feel invisible and get away with wearing all black and all the same things, which is precisely what I am doing. On another level, in New York I walk everywhere, which means I am most likely to do it in sneakers rather than in sturdy boots – and I do the same also abroad.
FY! –  If you had to choose between London, Barcelona and Naples, which would you choose and why?
NQ – I would choose London, it's such a cool place! It's great and is my second home for many reasons. People are cool and cosmopolitan, women are beautiful: it's amazing.
AKS – London for sure! I am really not a warm-weather person, I wouldn't like a place where I can't layer up jackets and coats. Plus, London is more cosmopolitan, more like me – and the weather reminds me of Seattle, which is where I come from.
FY! – Is that of a street-style photographer a solitary job? How do you interact with fellow photographers?
NQ – It's not that solitary. With time some of us have become friends, with some you build affinity. Our job is to take pictures while hanging out – being alone would be very boring! We laugh, we make jokes and we like not be too serious. 
AKS – At the beginning I was all by myself, and I liked it as it forces you to do things your own way without being influenced by the other people, it's strange and cathartic at the same time. Slowly I became friends with the other guys – I definitely wouldn't give up travelling with my friends (and these are some of my best friends), because it's much more fun, but I really miss going to the shows by myself, doing it on my own. A lot of people do this job because of the social aspect, while for me it's the opposite, acting more like a witness.
FY! –  As usual our signature question: what is really FUCKING YOUNG! for you?
NQ –  Fucking Young! is so cool! It's dynamic, young, and so crazy! 
AKS – It's really cool, it's raw and it's young – it's even in the name. The first time I saw it I thought that this was really something I wanted to check out.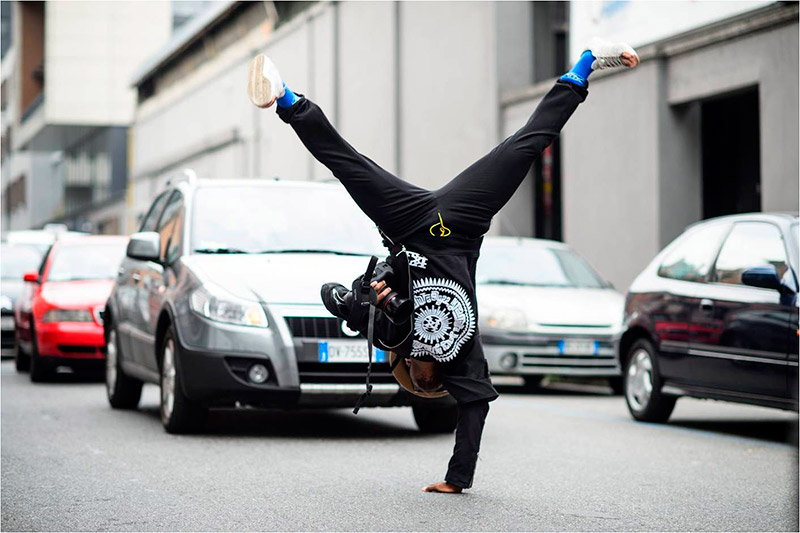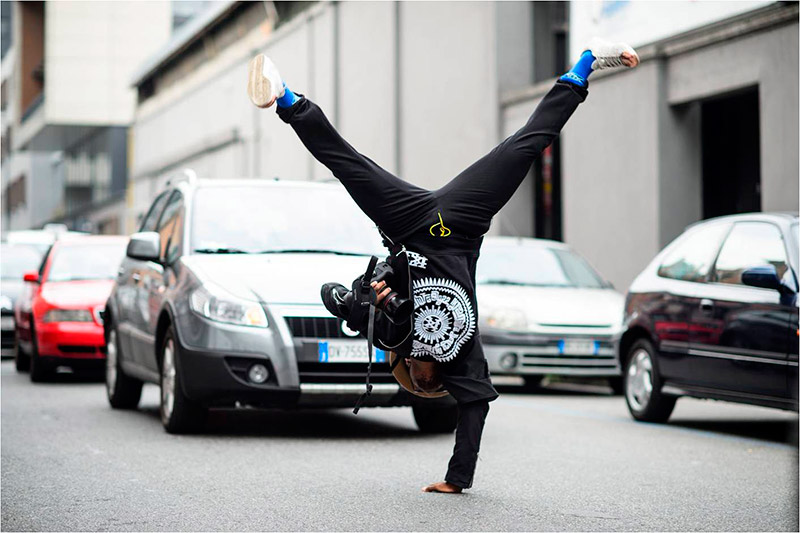 Photos by Adam Katz Sinding.
Interview by Elisabetta Siclari.