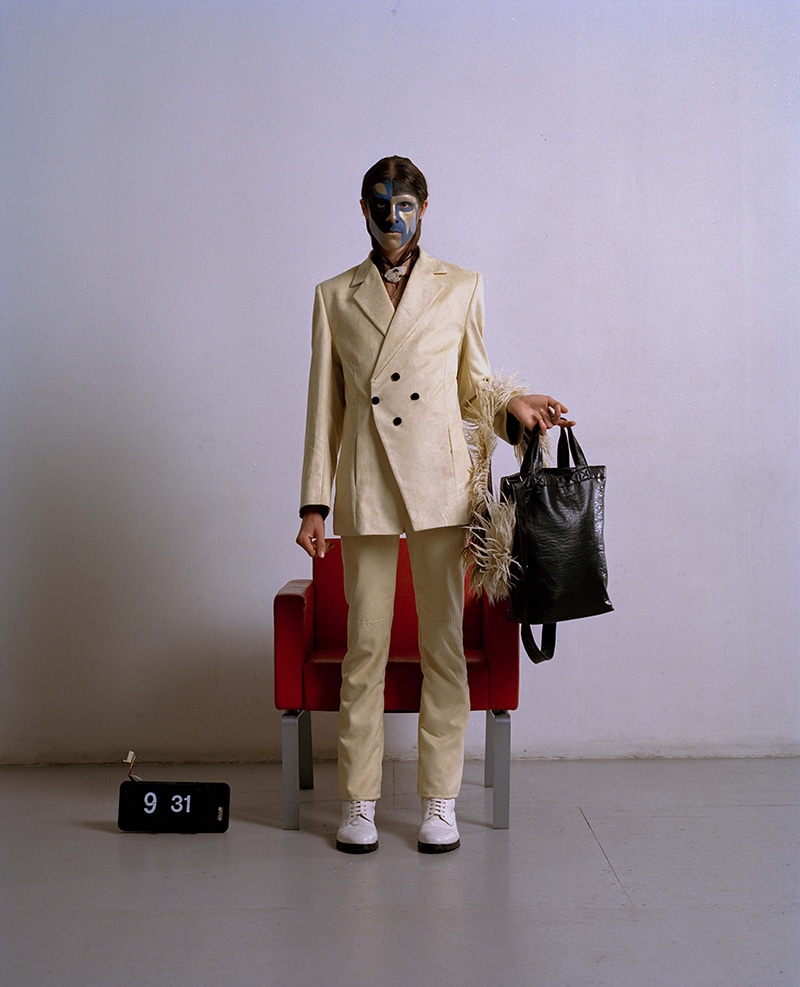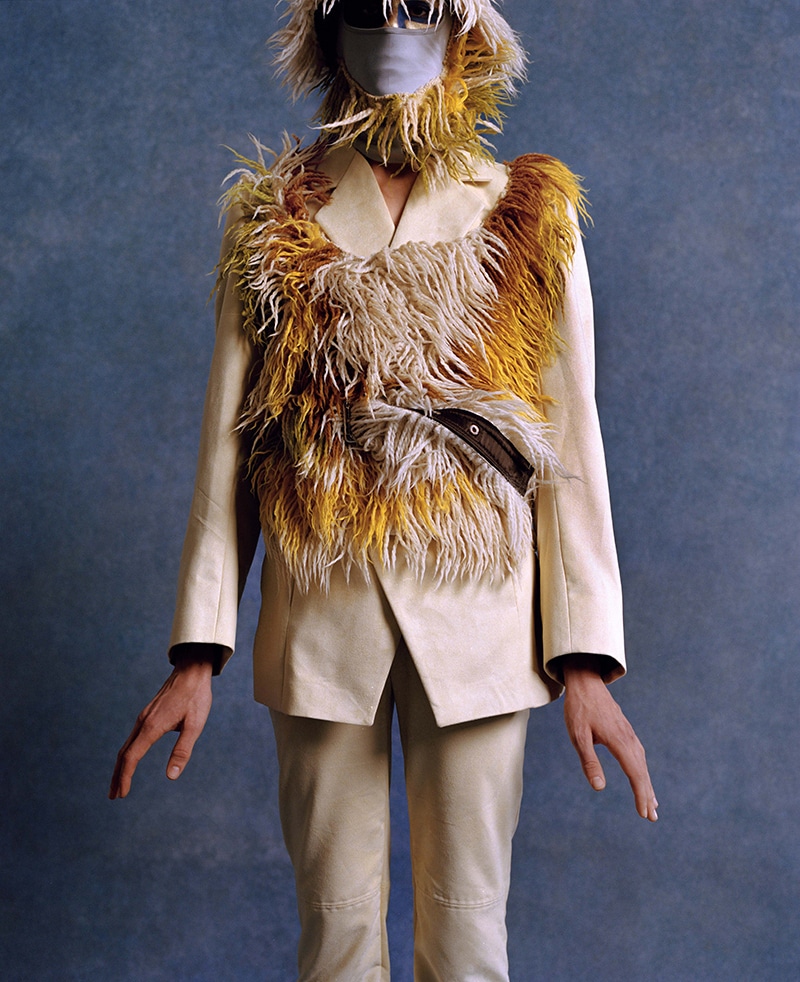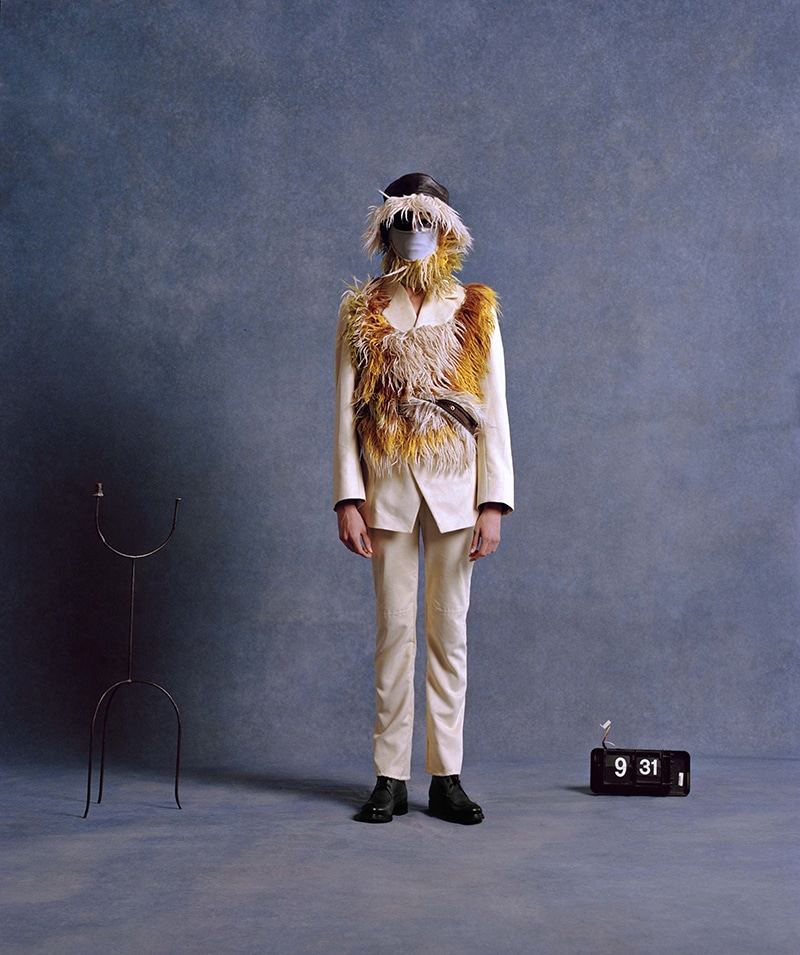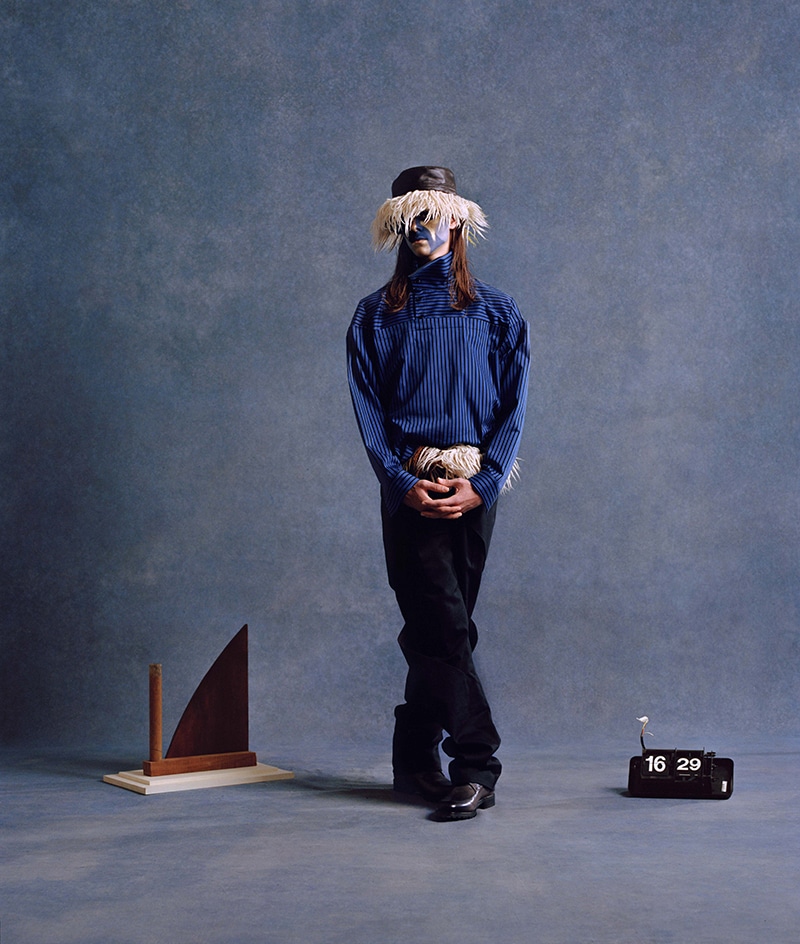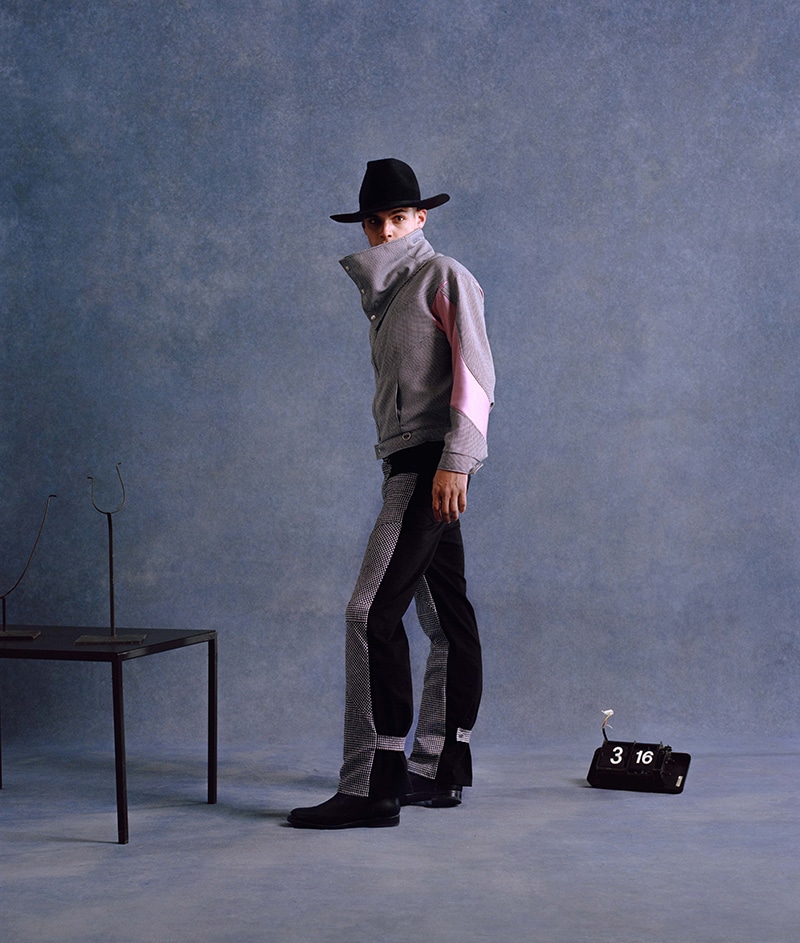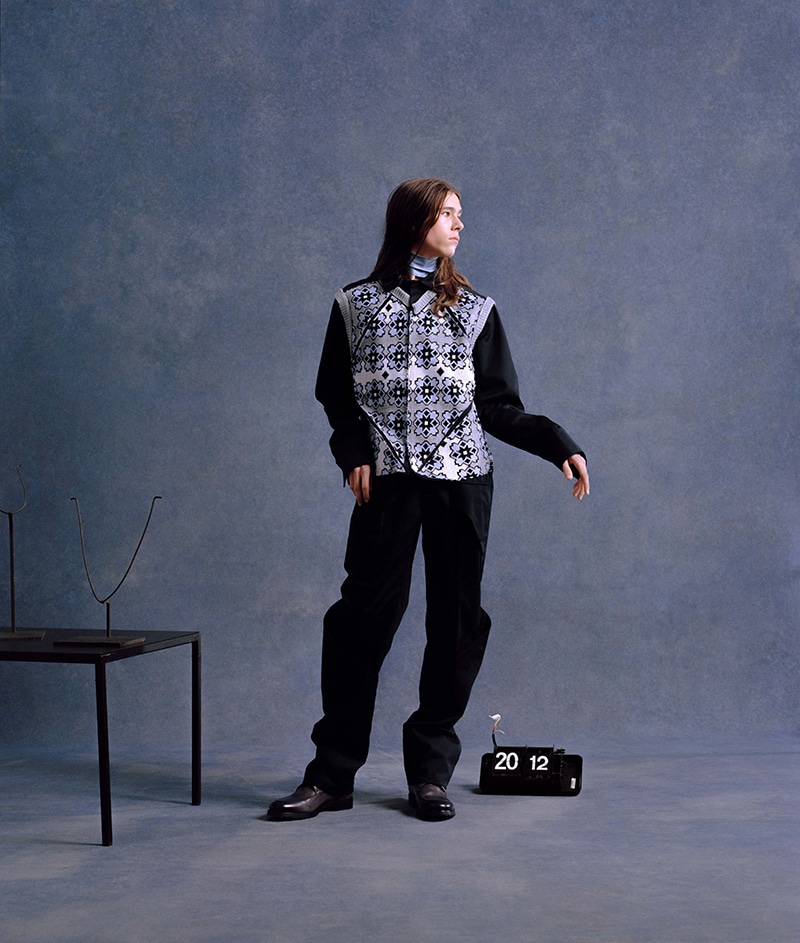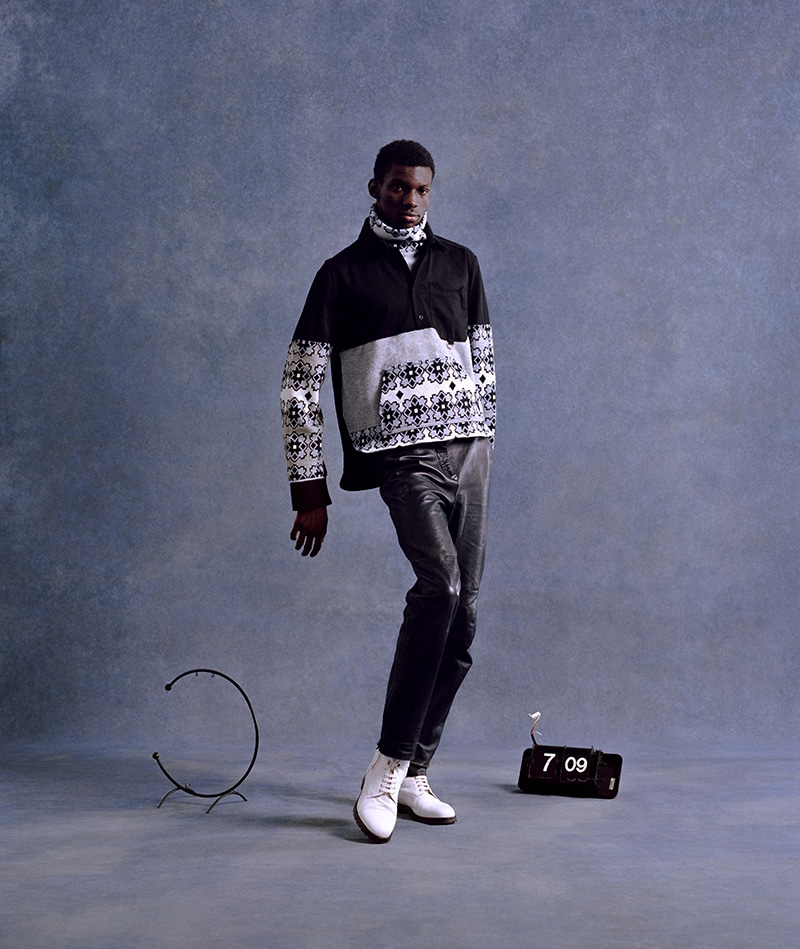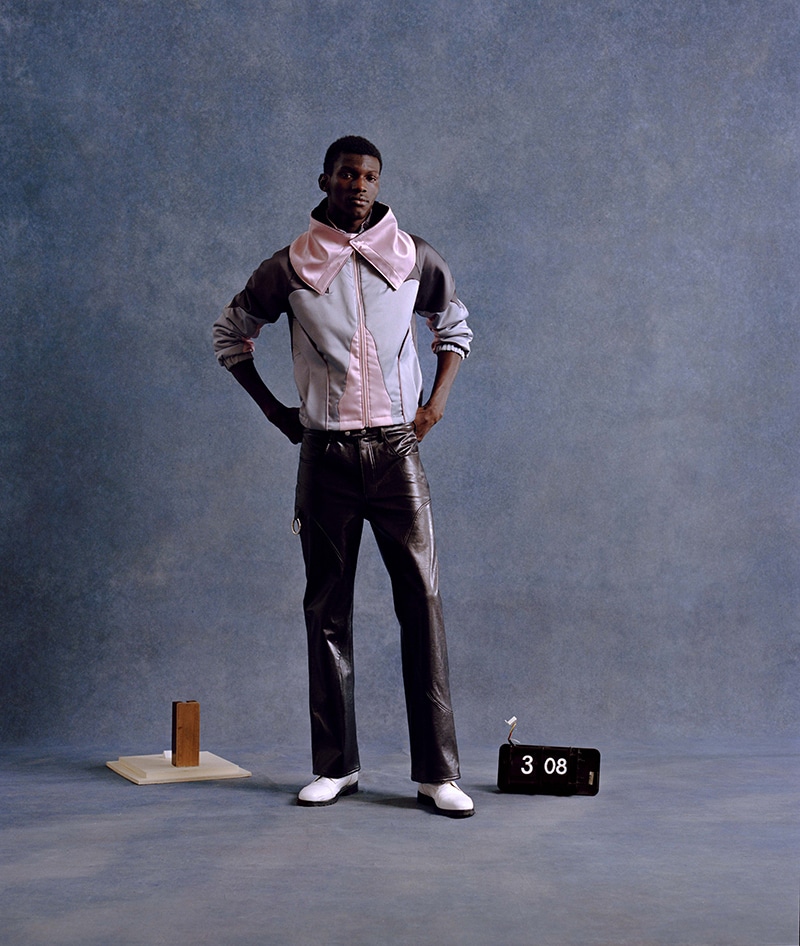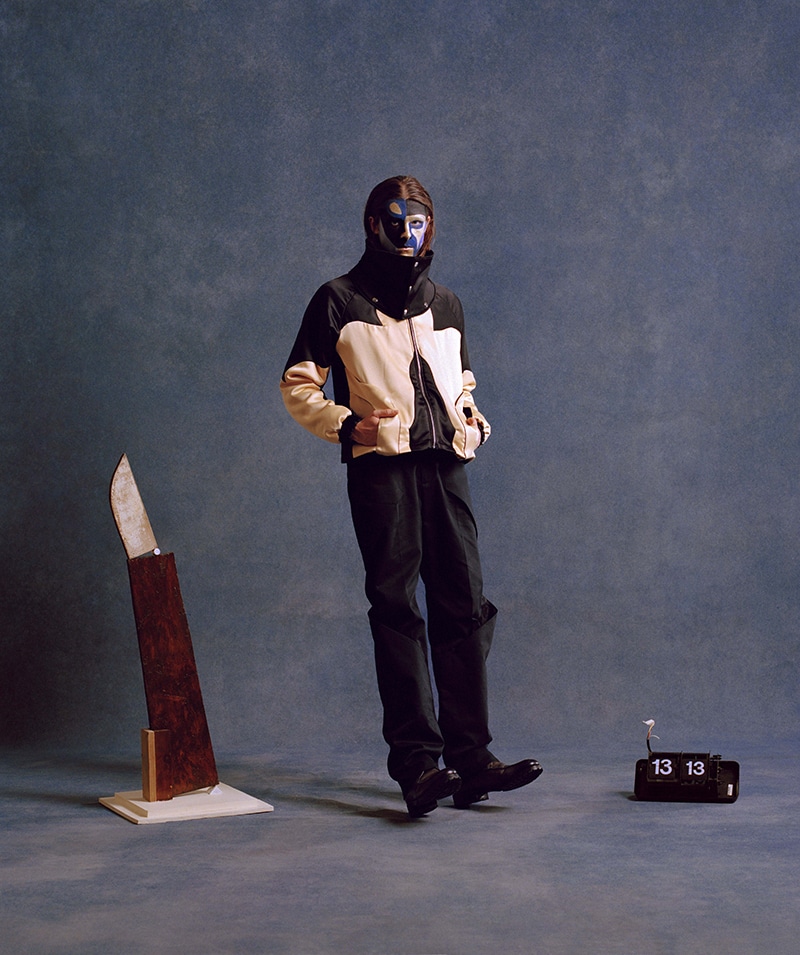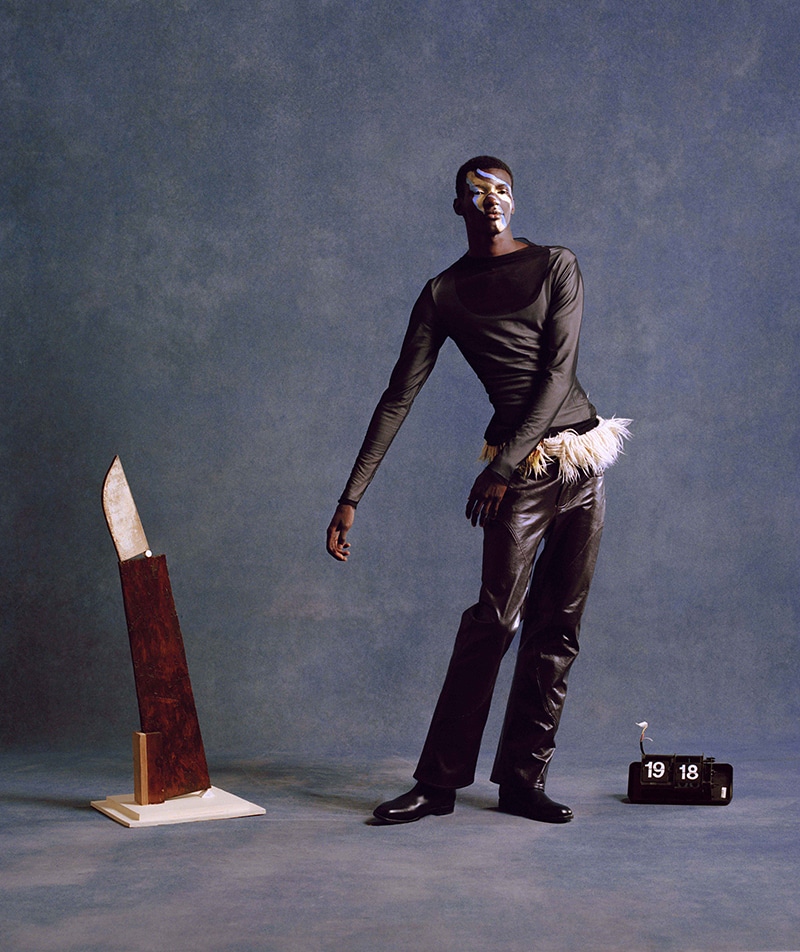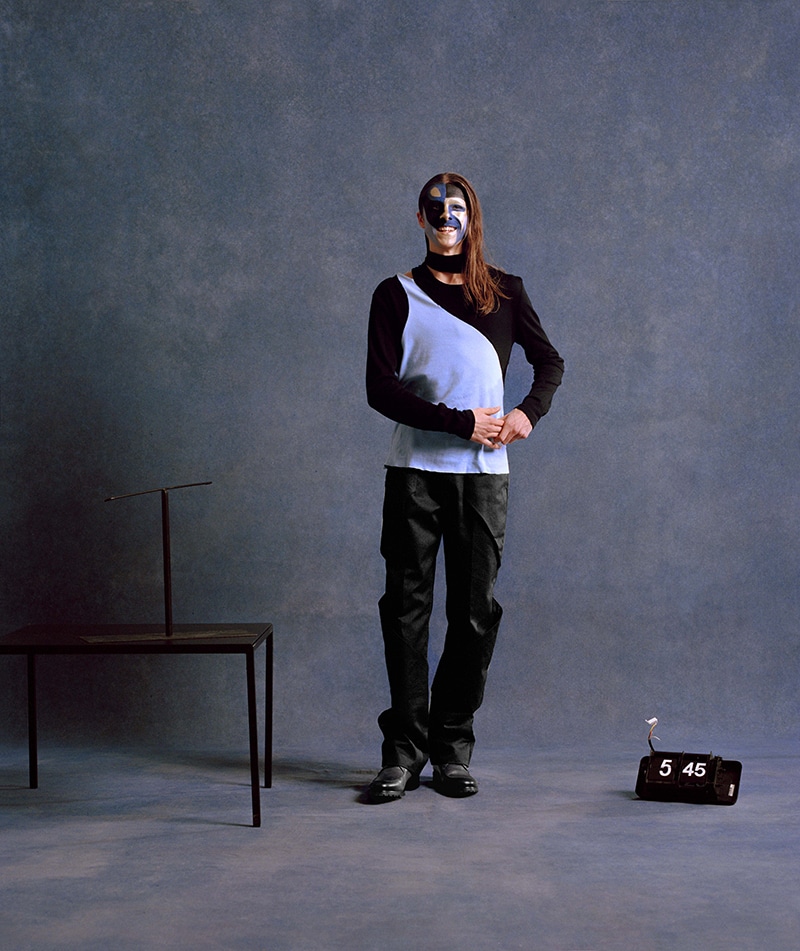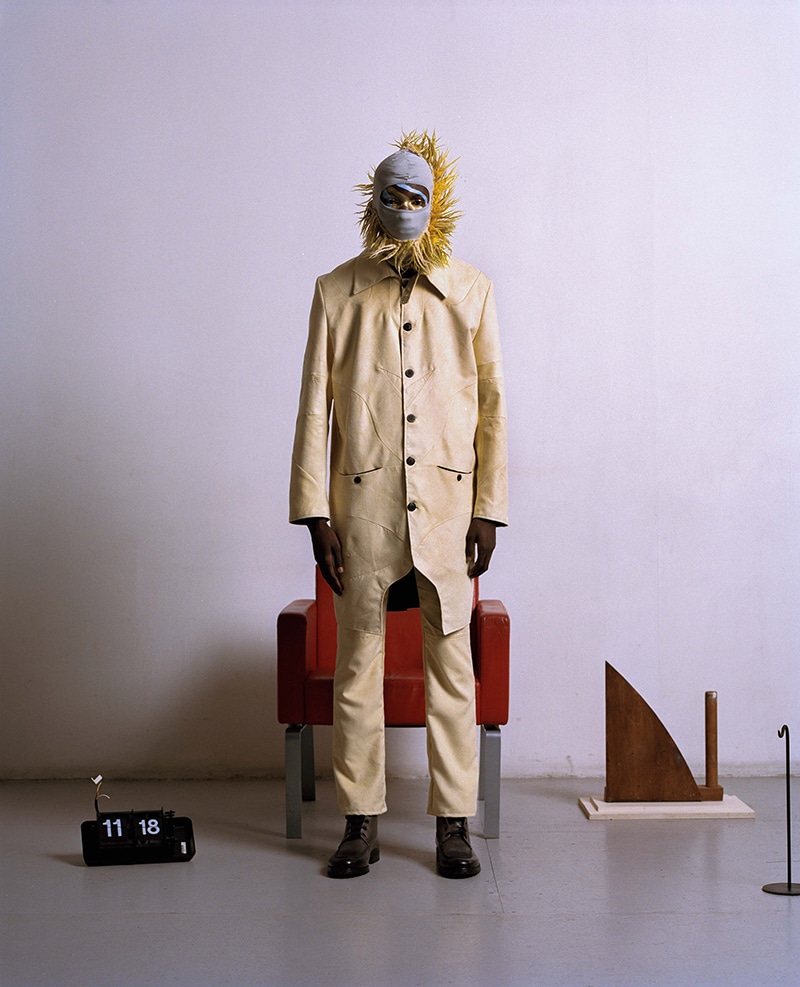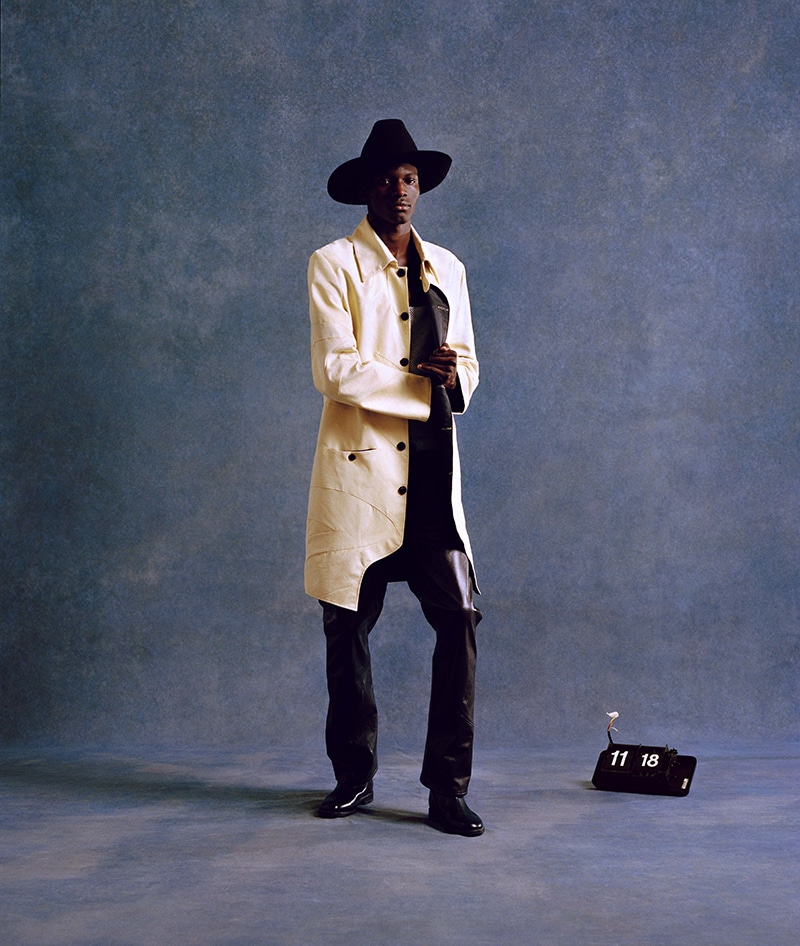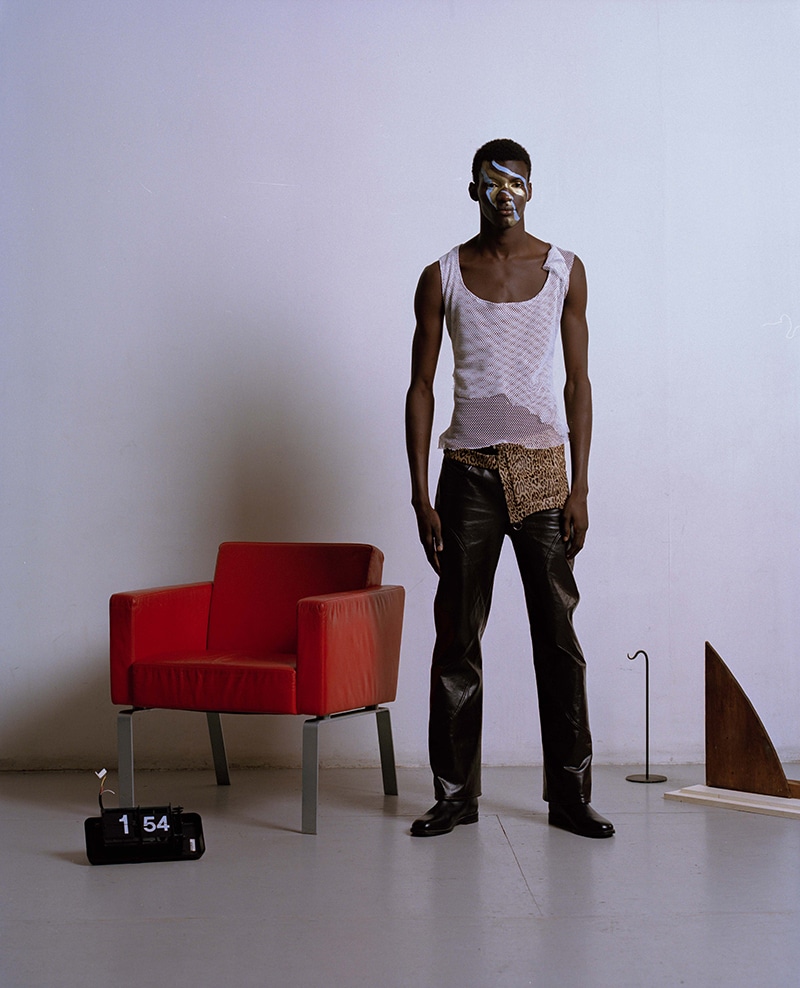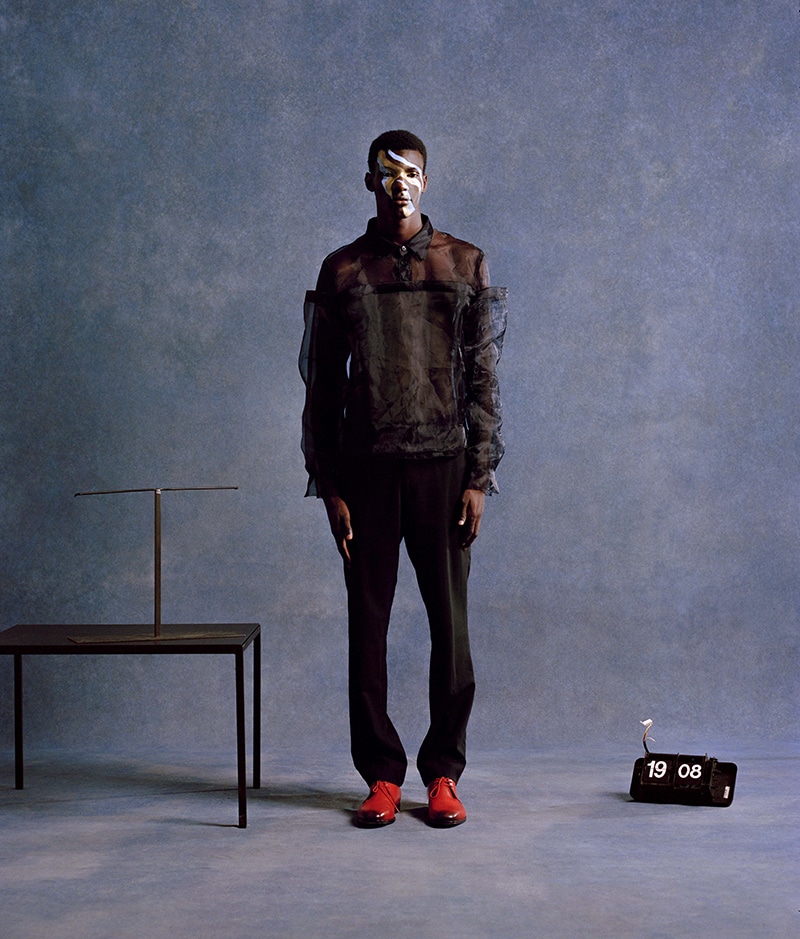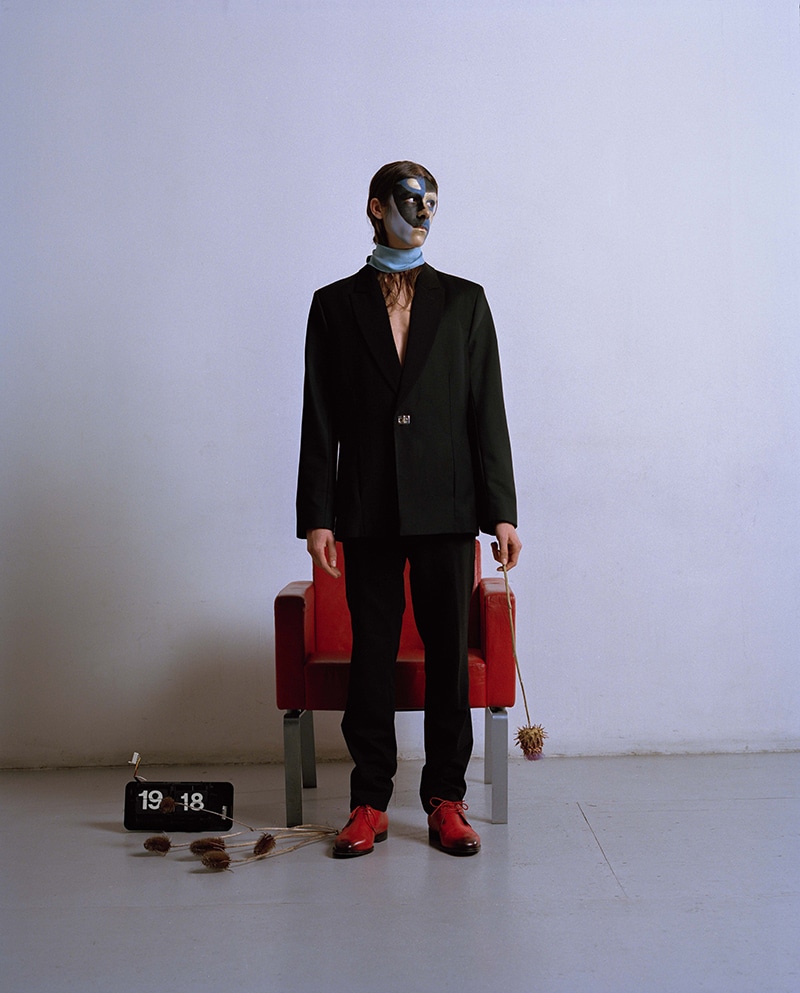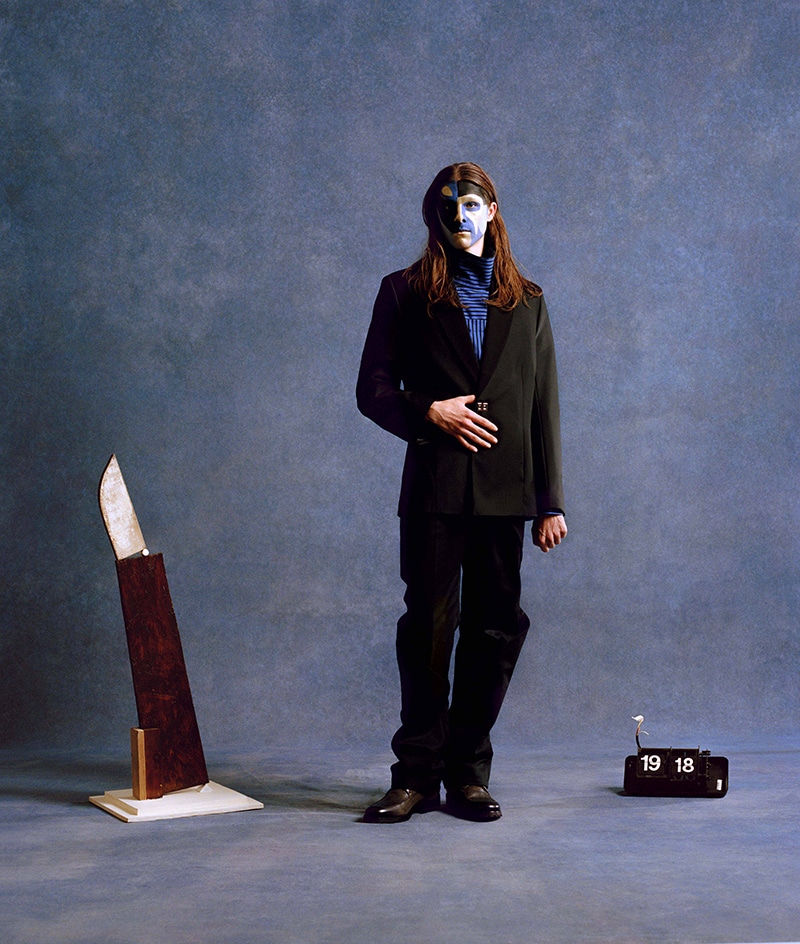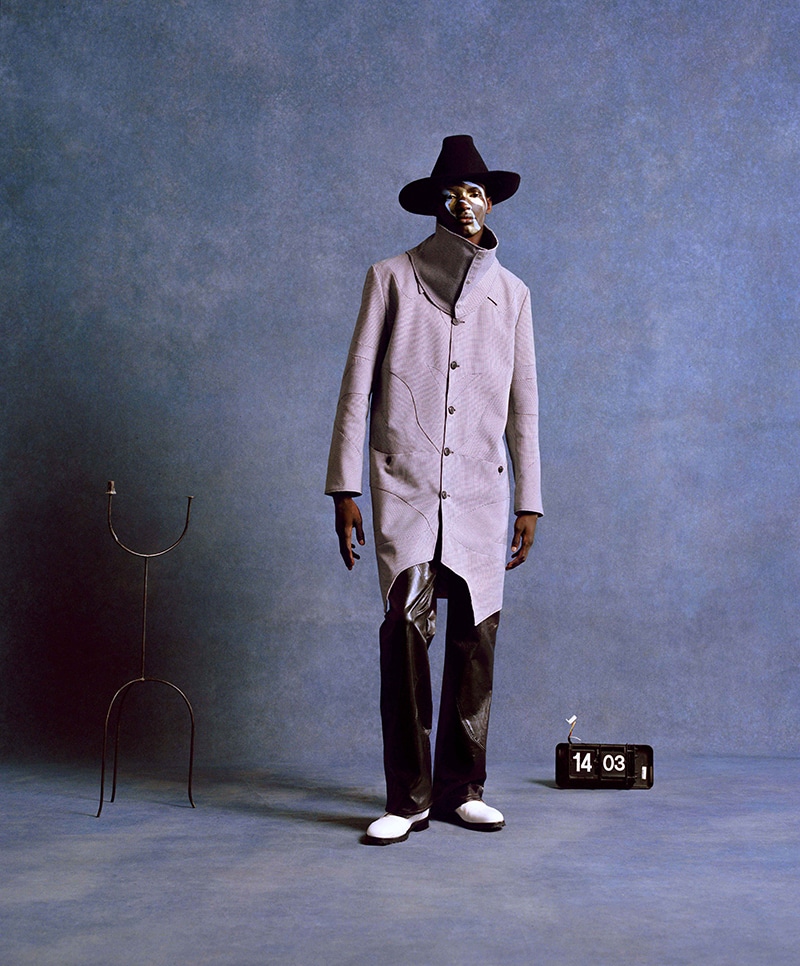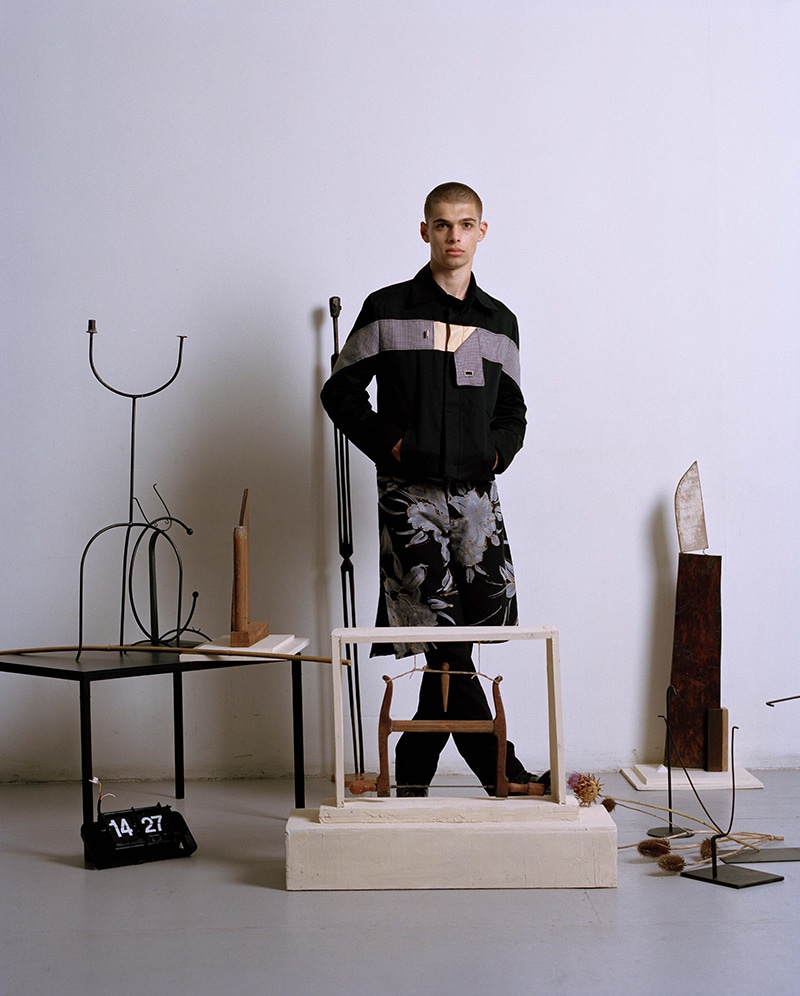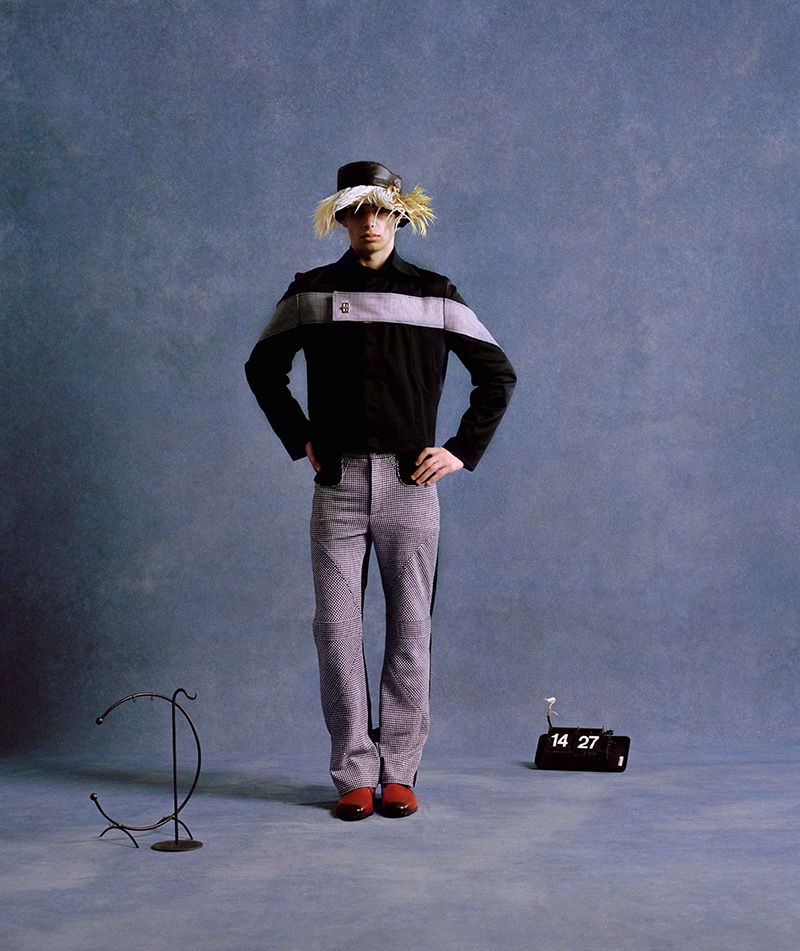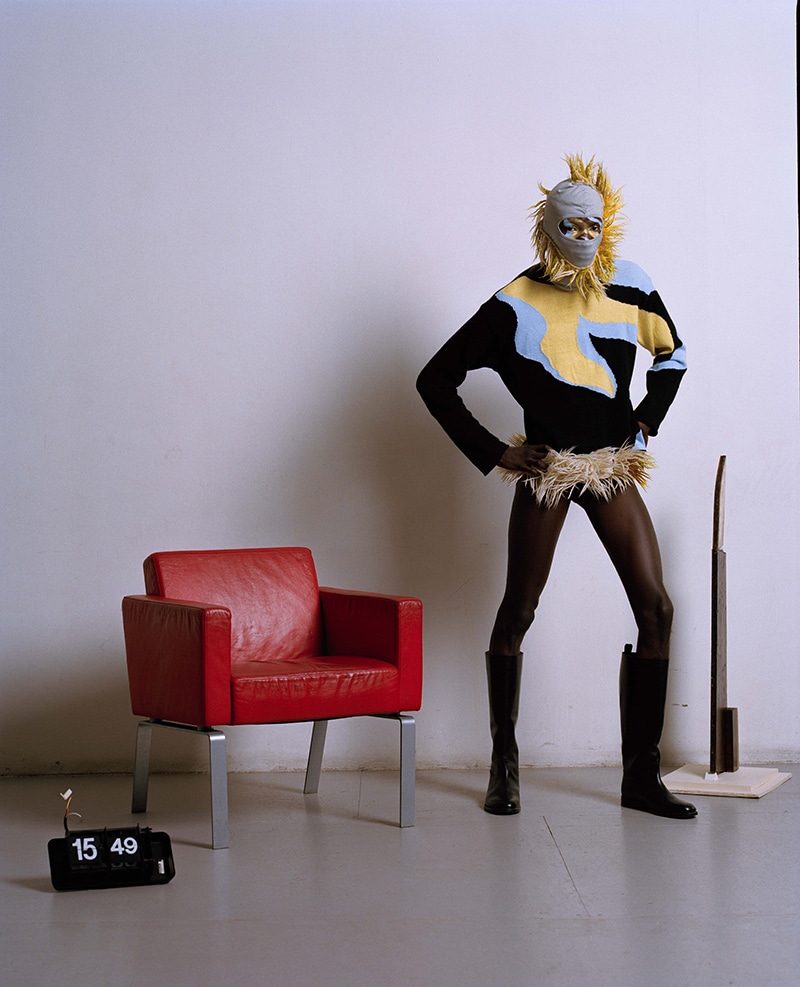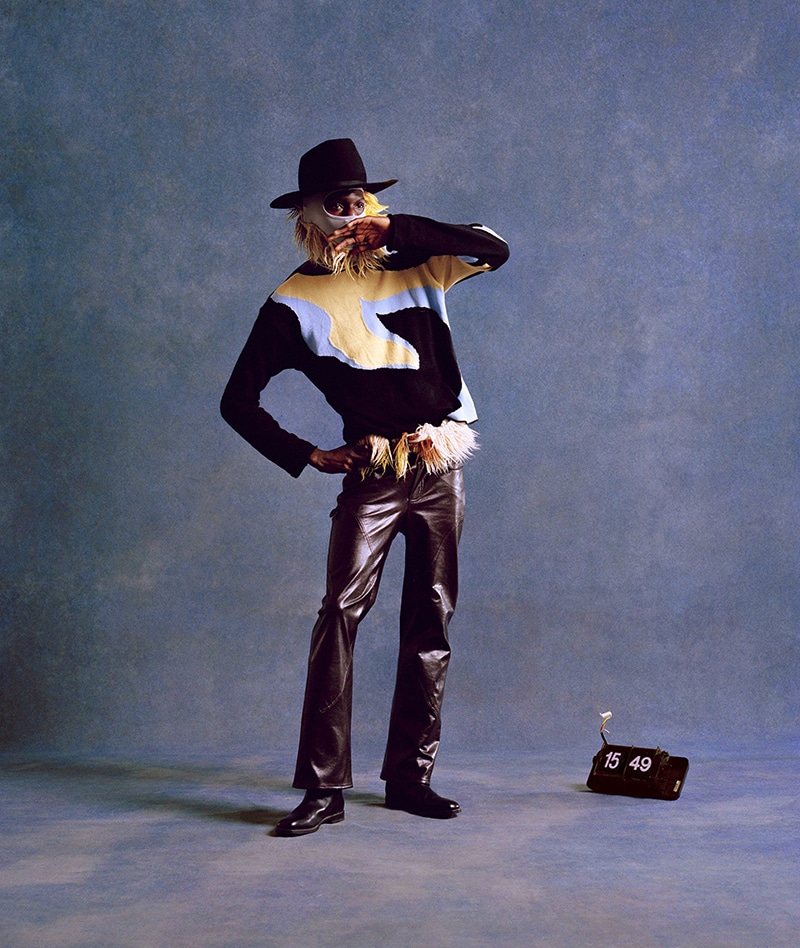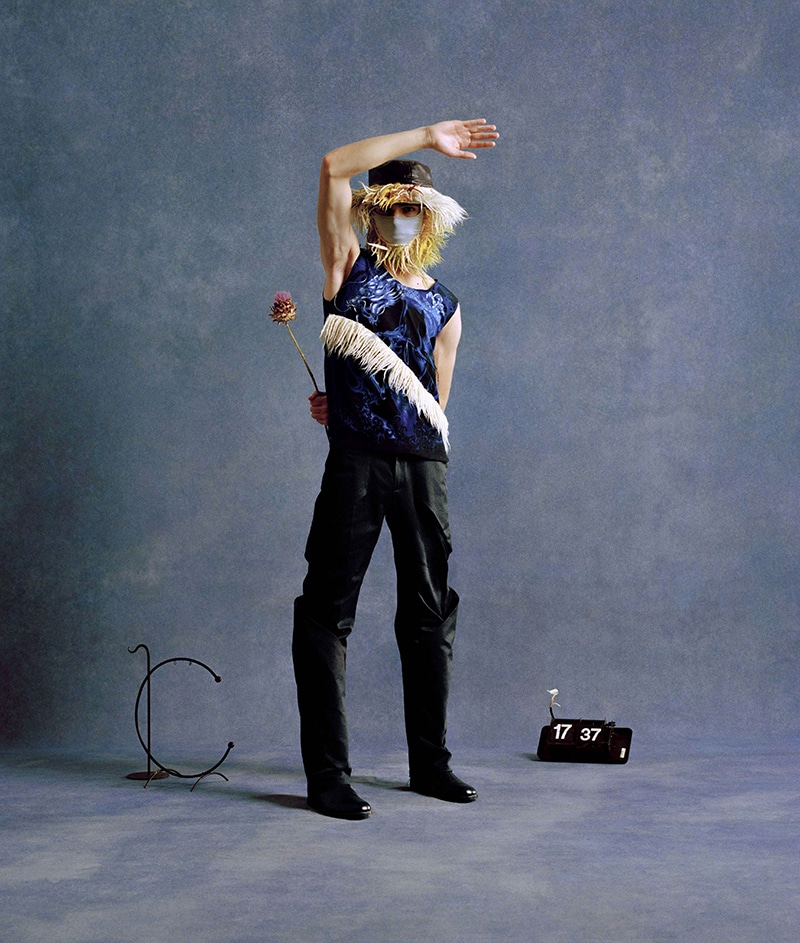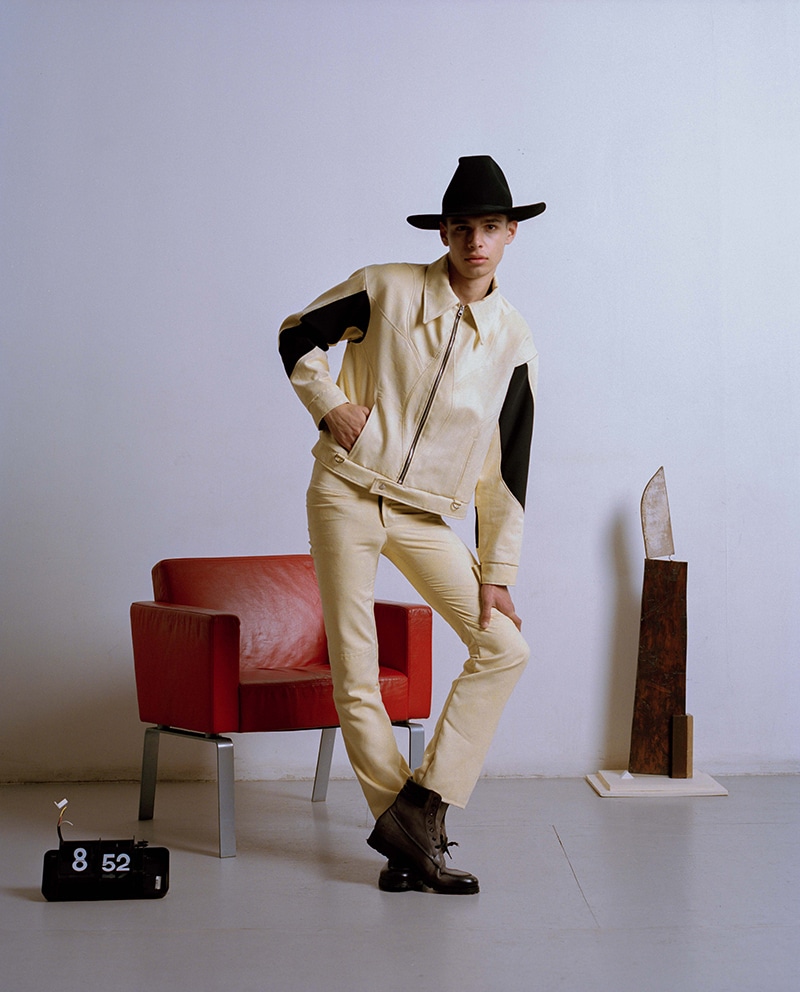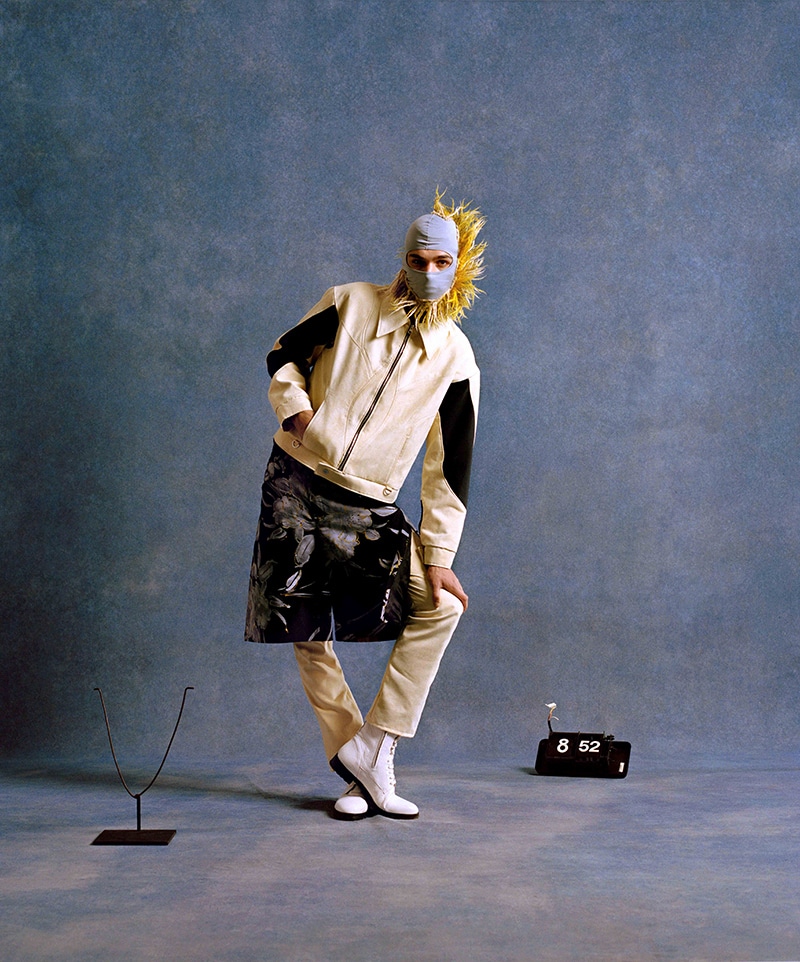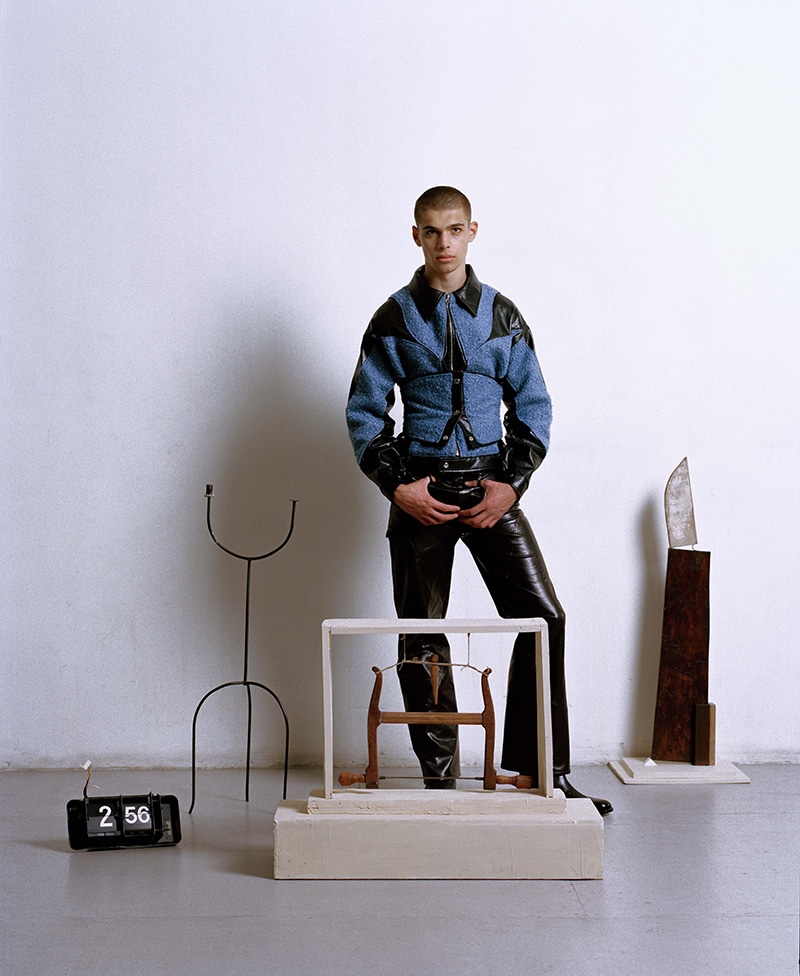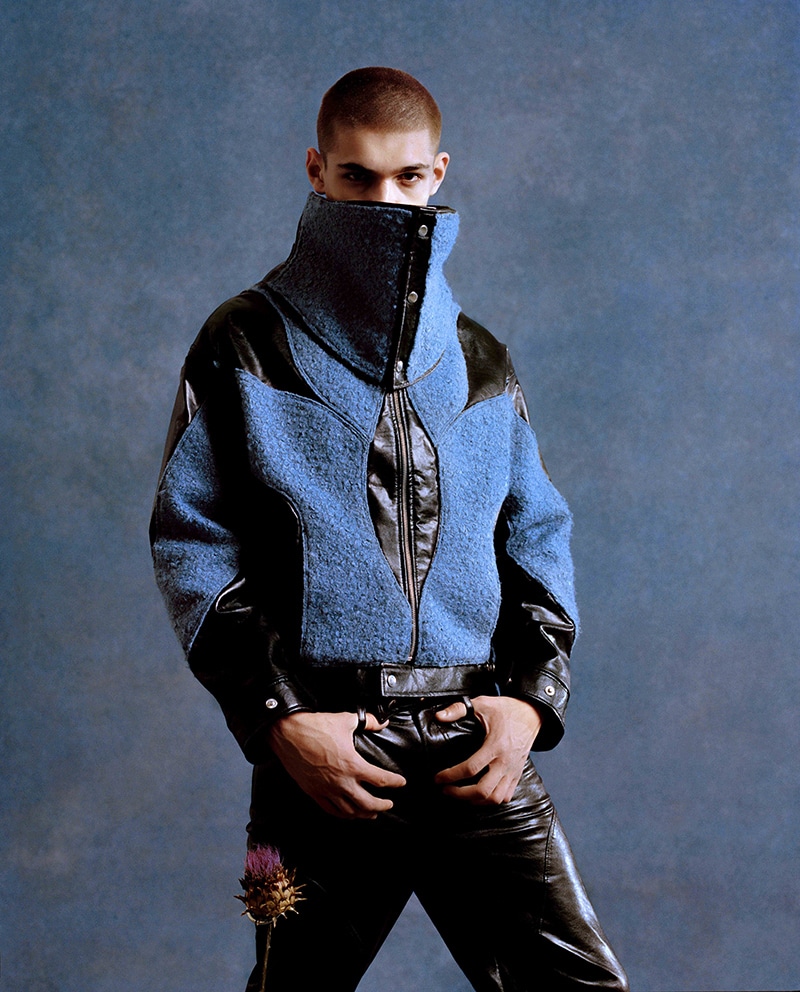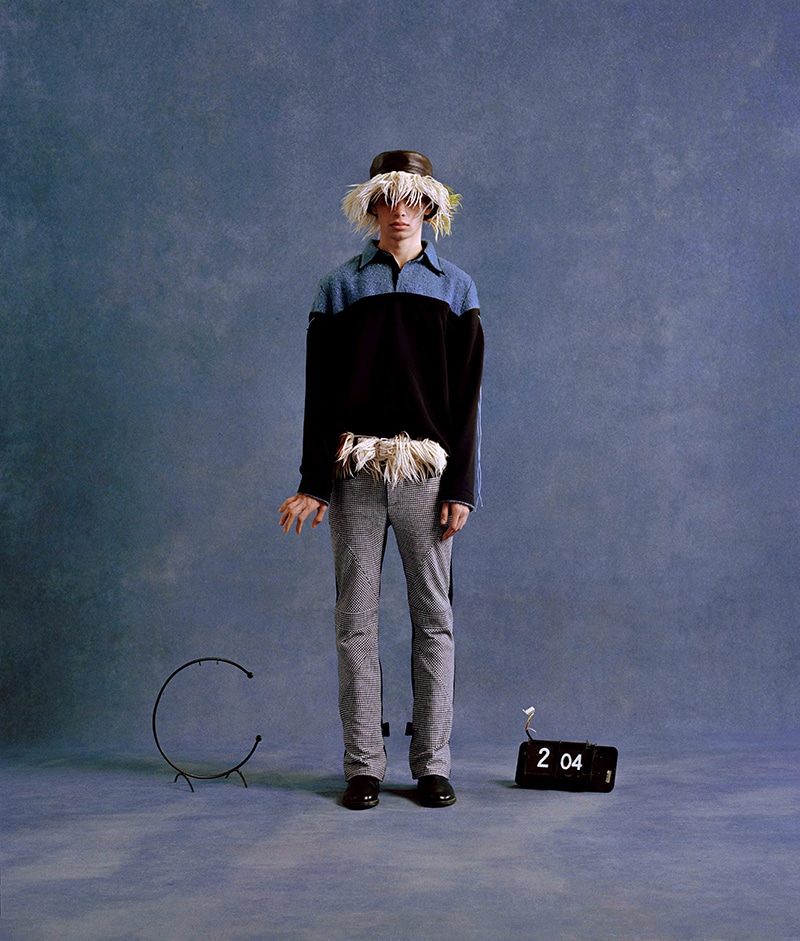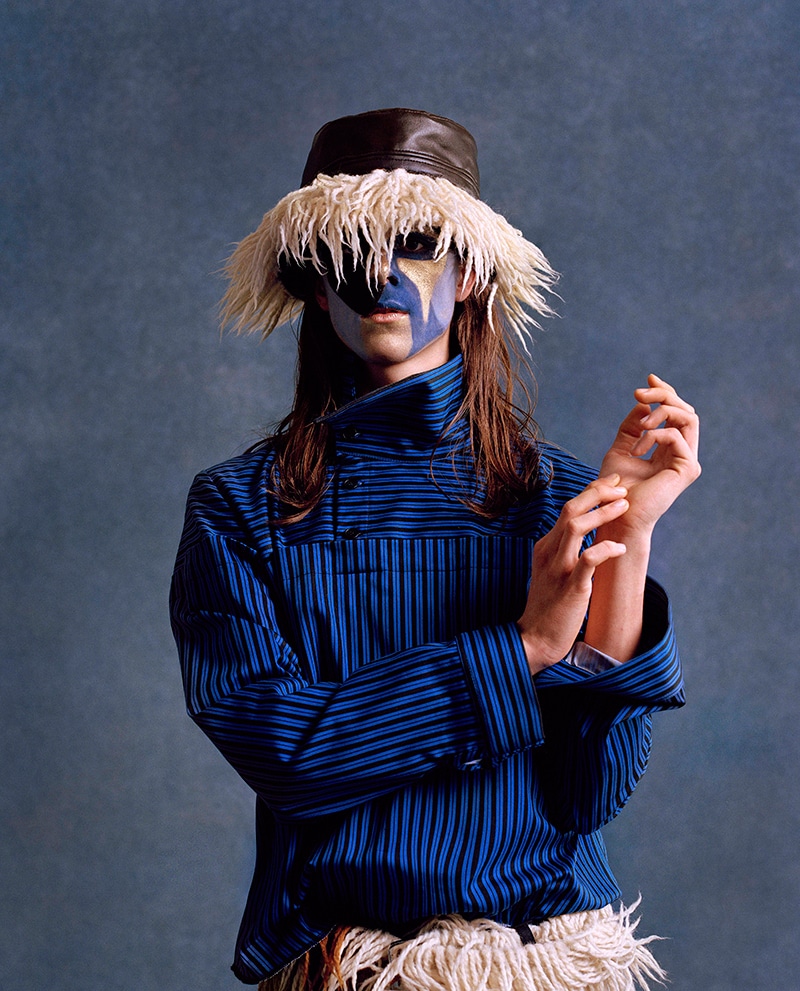 Schoolboy then, innovator now: Bulgarian-rooted Antonio Vattev is a know-how kid to keep on your #NewGen radar. Charting his experience in luxury Maisons such as Lanvin and Saint Laurent, the lead-up to his eponymous namesake label (upon his graduation from Saint Martins, London) was tense, no doubt, but the aftermath turned out pretty much mindblowing.
Now onto the clothes – Judy Blame's work could be subtly spotlighted in Vattev's key iterations, often epitomized by the usage of vintage-sourced garments and fabrics, alongside jewelry staples accessorized with found scraps. Construction, cinched-defined structure, and deconstruction brim propelling into a see-to-believe finishing dash that could feasibly revive a 1950s lapel or a maxi-pocketed shirt from the 1980s, bigging-up the sustainability conundrum. Utility trousers, razor-sharp tailoring, and boldness add-in range, too. Quite often, sleeve-power swings in: Intricacy and statement embroidery billow shapes and augment functionality. All in the name of innovation, nodding to his Bulgarian heritage.
Silhouettes allude to perceptions of Mick Jagger's style, whilst patterns imbue the poetry of Georgia O'Keeffe's iconic paintings.
In times where capitalizing on upcycling and ethical-sourcing never seems enough, it becomes fairly ubiquitous to make assumptions and scatter judgment (particularly when being sustainable in making warrants being sustainable in package-manufacturing, production, and what not) to a young wave of designers. Truth is, if not the youth – through modern technological advancement – who else can be more avant-garde and ethical other than them? It takes more than a savvy spirit to be part of this industry; it's about the strategy one utilizes, patronized by a distinct sense of identity. Enough of the dreary stuff: Vattev challenges a provocative dynamic in his pieces, cherishing for the ever-coveted 'buzz-phrase' a.k.a 'sustainability' and plunging into codes that own a profound purposefulness. Indeed, purposefulness. His competence in making led to creating biproducts, approaching fashion from a dual-lens: Why only wearing a cotton tee once, if you can wear it where it twice and paired inversely? Precisely as I specified: it's enticing and also mindblowing. A narrative permeated with meaningful garments that cross-reference rigor and romance.
Let's not neglect the hyper-mindful brain behind it all, too: subversive and proactive, hybrids harness commercialism and utopia, brimming a duality that hovers between the ethereal and the worldly ever astonishingly.
Photos: Pablo Di Prima
Styling: Ib Kamara