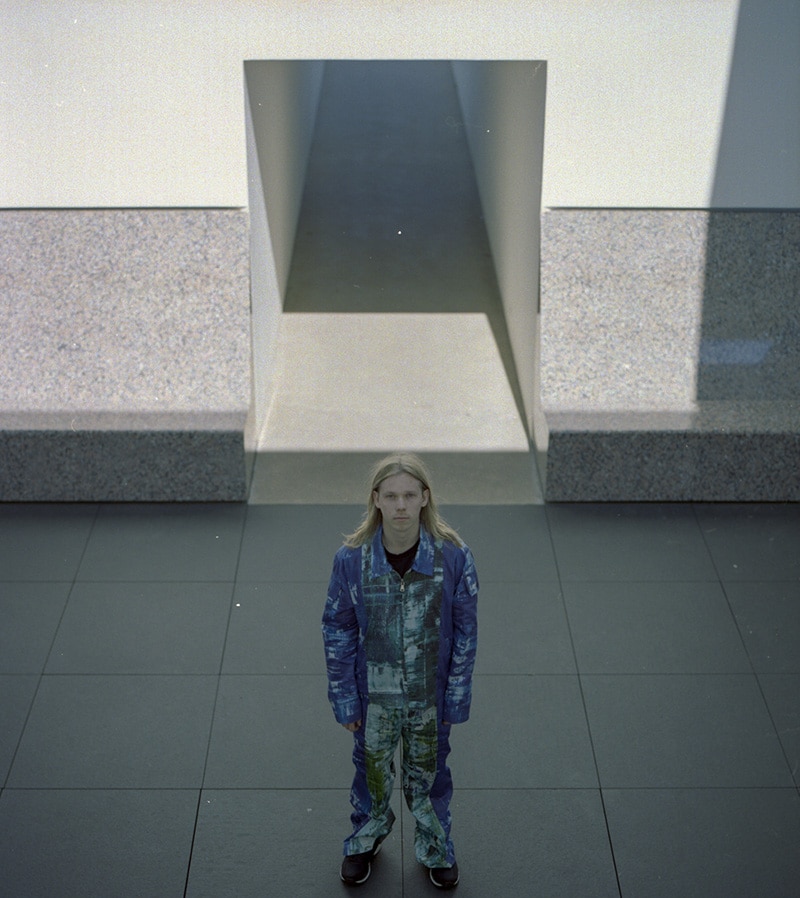 "Yes, that was me sitting naked in the chair as I poured two gallons of paint on myself," said Preston Douglas. His "commentary on fashion shows in the form of a fashion show; DISINTEGRATION. A season-less collection of ingenious wares and higher-to-heaven manes, riffed from The Cure and named after the British rock band's eighth studio album, shot in the David Shelton Gallery in Houston, Texas, the city where the young designer is based. "Being away from the industry is really by circumstance. I'm finishing up college here," he said. Douglas is an Entrepreneurship and Marketing major at the University of Houston. Yet despite the substantial air miles from his hometown to the bright lights, the wunderkind designer has already had his fair share of the limelight, before he even started high school.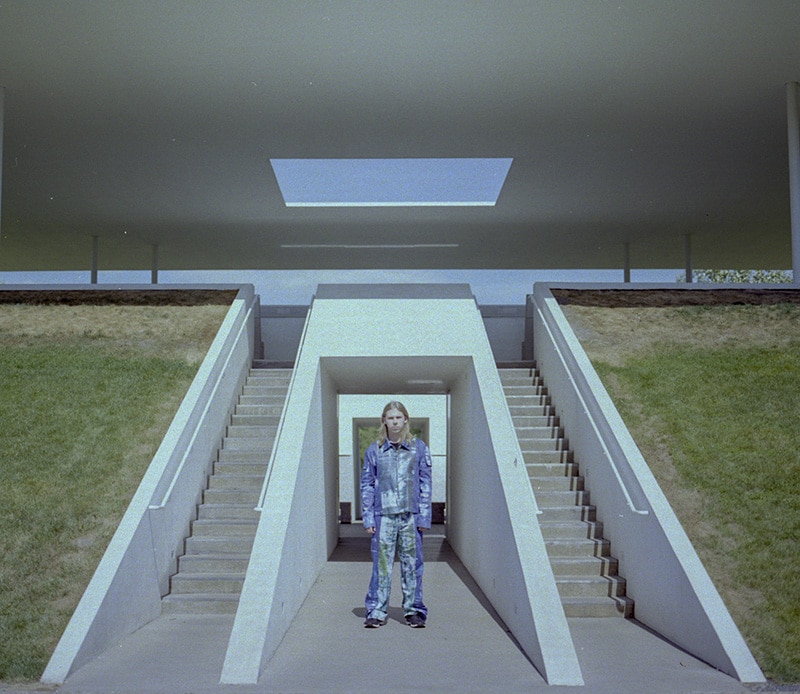 In 8th grade, Douglas started a lucrative YouTube channel on sneakers, turning his obsession into a $500 a month income by the time he was just a junior in high school. The channel helped him land a gig as a columnist on Bun B's radio show, as well as the ability to moonlight as a celebrity stylist for Pusha T, Chief Keef, and Maxo Kream, whenever they were in town. "I went from being the kid who was bullied for tailoring his pants in 9th grade, to being that kid who was hanging out with your favorite rapper the weekend before," said Douglas. "My ego definitely got the best of me, and I carried on living that lifestyle in my personal life which ultimately led to my demise," he continued.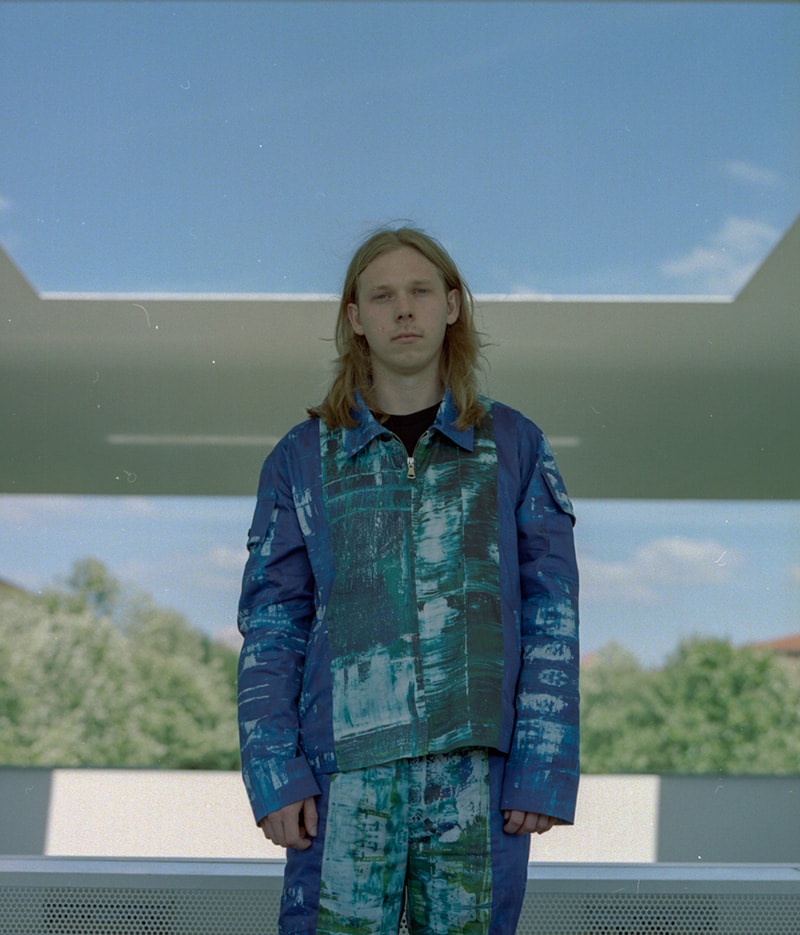 Like it is for most, his adolescent years were tough. His father had been diagnosed with cancer and Douglas quickly spiraled into a bevy of drugs and alcohol to cope. But as it had time and time again, the power of the arts helped him through. "The main reason I didn't actually go through with my suicidal thoughts was because of Kid Cudi's Man On The Moon album. I'd play the song and that would get me through another hour in the deepest part of my depression. Then I'd play it again. And again," he admitted.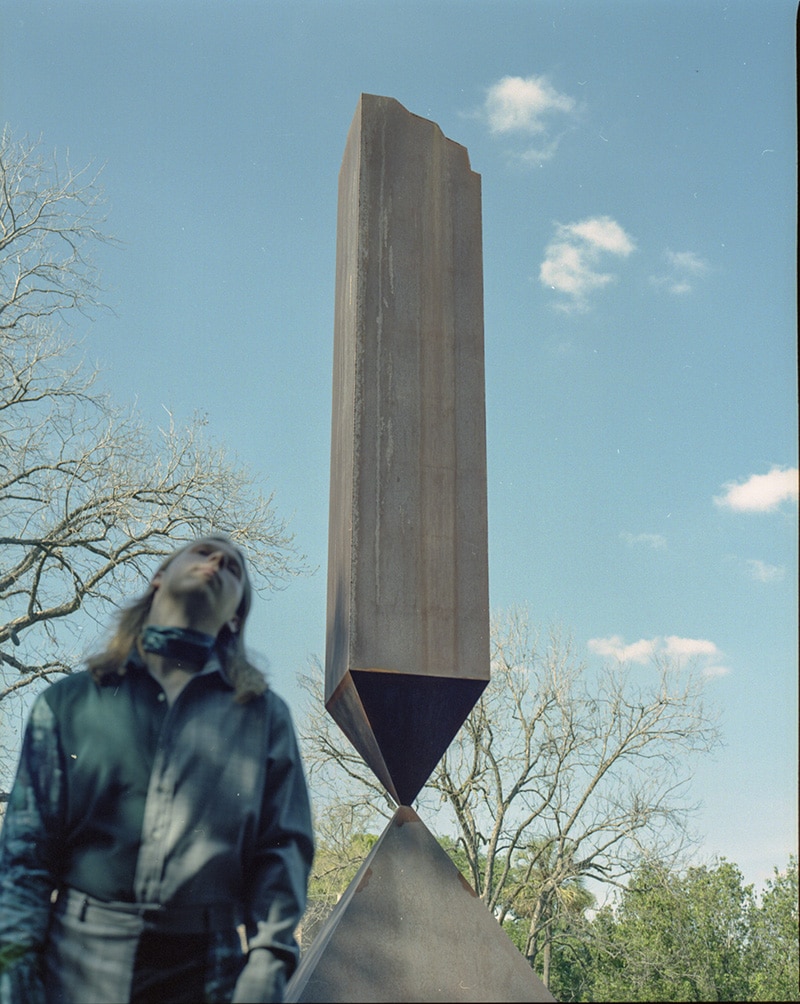 By the time Douglas was 18, he had ceased operations on his YouTube channel (now back up and running), as well as his short-lived tryst as a celebrity stylist. "I got sick of styling and being that involved in the music scene after a year or so because I really realized that I want to create, rather than use other designers pieces," he said. In February 2016, Douglas debuted his first collection, CALAMITY | SERENITY at Silver Street Studios in Houston. The collection was a direct correlation to the emotional and spiritual journey he had endured in his teens. It was worn by Travis Scott and Bun B. By his second collection, FALLING, he had a VFiles feature.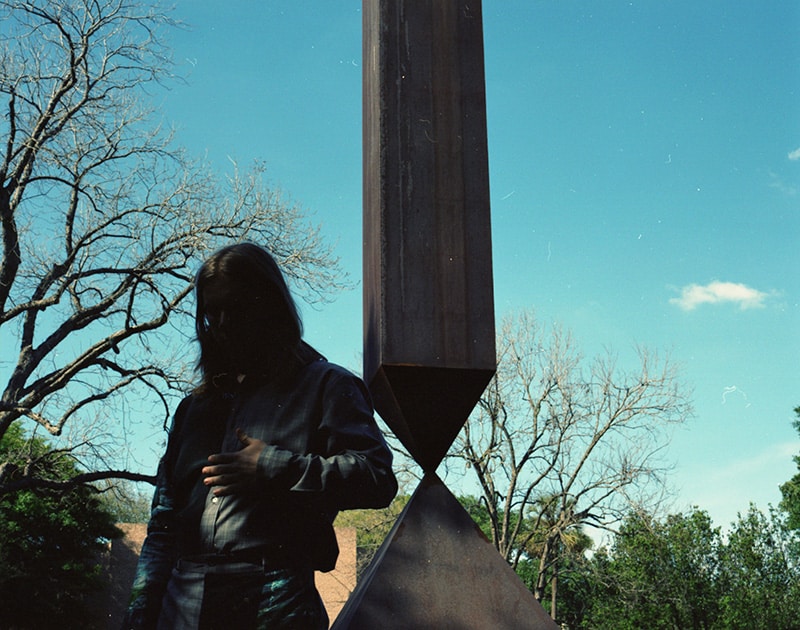 Since then, he has had his New York Fashion Week: Men's debut and garnered many a head nod from industry insiders, but it was his fourth collection that was his most poignant. Titled, "SAINT JOHN'S" after the private K-12 Catholic school in which he was raised. The grounds of which have seen the young designer's many ups and downs, and also served as the foundation for his rebellious spirit. As years later, he attempted to re-imagine his alma mater's restrictive uniforms into a cohesive collection founded on the right to individuality and expression. Last September he presented Saint John's on the school campus and even used student models. Old classmates, students, and his mother, hospitality interior designer, Gaye Lynn Boyer were in attendance. "Douglas felt that he didn't really fit the norm, which was painful and led to issues that he has overcome. He has been able to take them and turn them into a positive," she told The Saint John's School Review.
Now, on a sunny April afternoon, Douglas poses in front of his favorite cultural landmarks in Houston. Standing tall in his city. In his truth. In his design.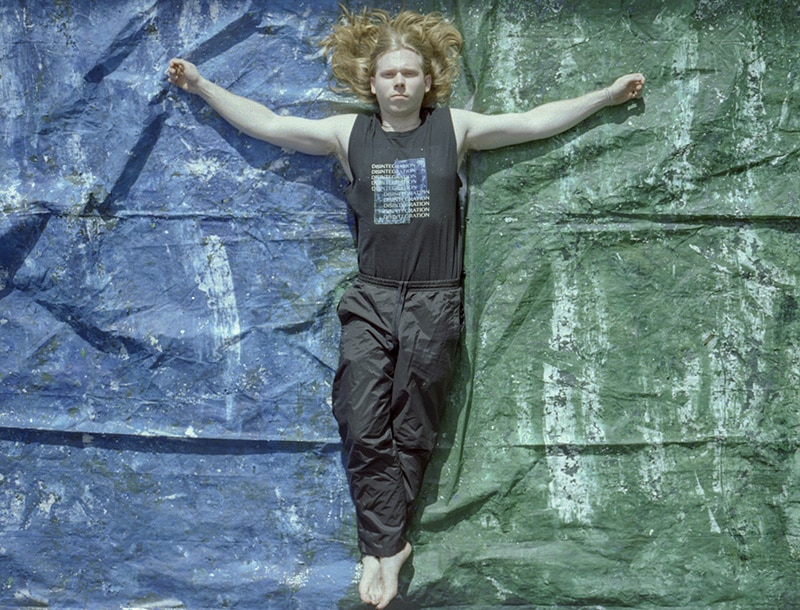 All clothing worn by Preston Douglas of his own design, from his DISINTEGRATION collection.
Photography: Andrew Okano
Fashion Editor: Malcolm Thomas