17-year-old rising star Alfie Templeman has shared the brilliant 8-bit style video for 'Things I Thought Were Mine', one of several stellar tracks on his brand new EP Happiness In Liquid Form – out now via Chess Club Records. Speaking about the video, which was directed by Katia Kush and produced by Mike Downs and Electric Light Studios, Templeman said: "Huge pro-gamer move. This one for people who like Mario! The song itself kinda sounds like the Wii tune so it'd be wrong not to have a video based on a Nintendo game. It's-a-me Alfie Templeman!"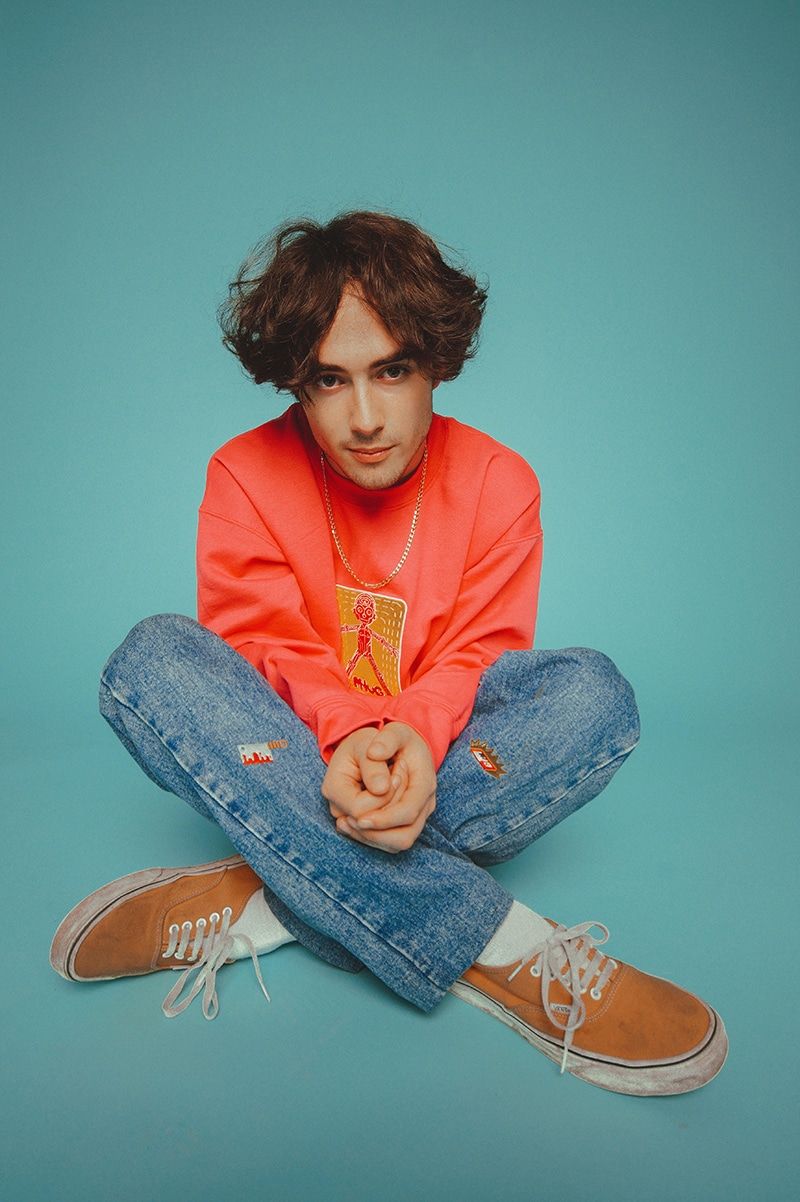 Happiness in Liquid Form EP just dropped. What kind of happiness are we talking about here, alcohol or acid?
Hell yeah! We're talking about orange juice, no alcohol necessary baby. Orange juice is severely underrated.
What were your main musical influences on Obvious Guy? Couldn't stop thinking about MGMT and Chic for some reason, are you a fan?
Yes, I love both MGMT and Chic. Defo Chic for this one, I think the MGMT charm just somehow slides into all my tracks. Know about 3 songs but always get compared to them!
Grateful Dead track everyone should listen to?
Well, I'm a huge deadhead so this is gonna get lengthy. 'Terrapin Station' the track is a real smooth listen, but one of my favorite songs ever made is 'Dark Star'. It's really good no matter how you're listening to it if ya get me.
What should listeners expect from your brand new EP?
I think the songs are pretty different which is sweet. I don't put out records unless that is the case. It's just a cool lil collection of toooonz that I made in the last year, so hopefully, you enjoy them!
Besides Supreme what other brands you follow/appreciate?
I wear anything. PHUG is really awesome, so is Teddy Fresh and Cool Shirtz. I also have a habit of wearing plain white t-shirts cause why not.
Watch 'Things I Thought Were Mine' below:
photo credit: blacksockks