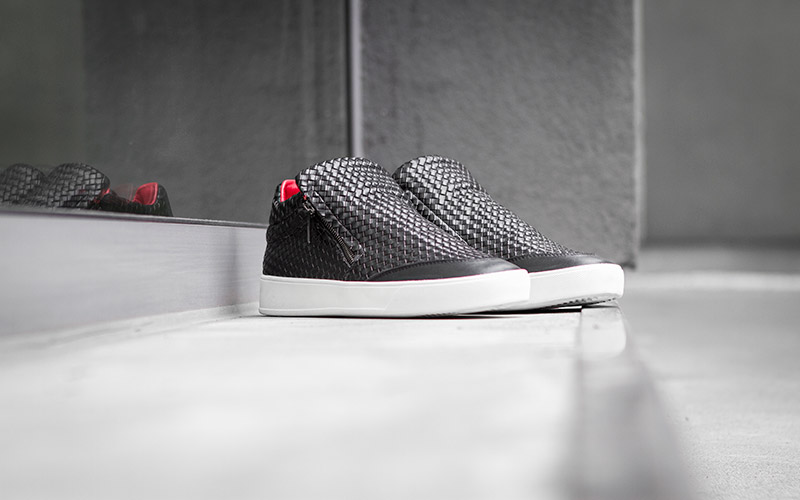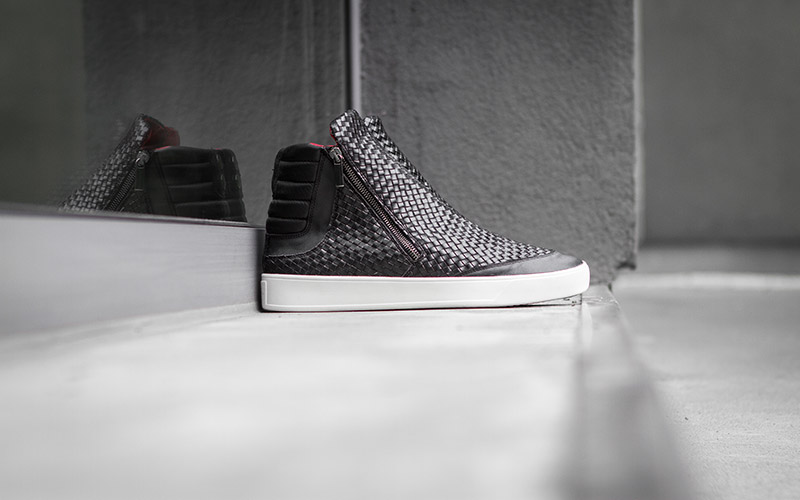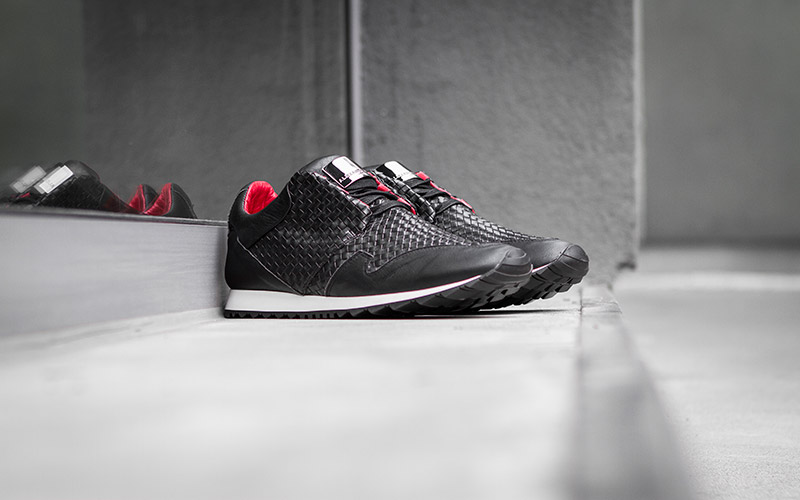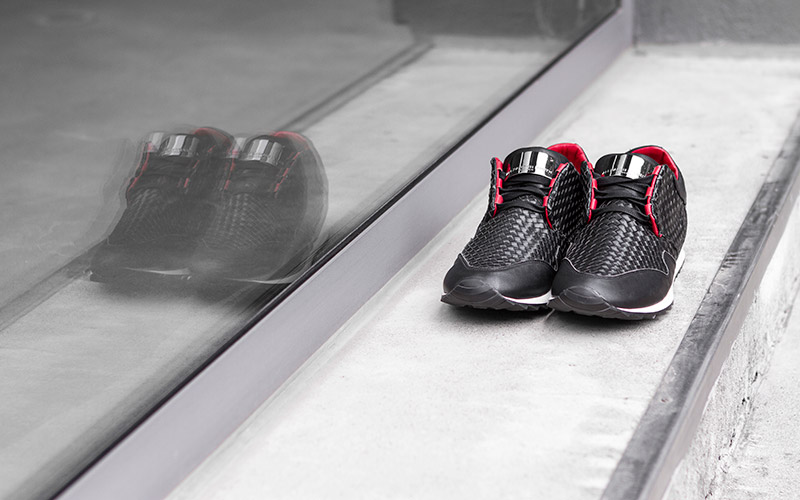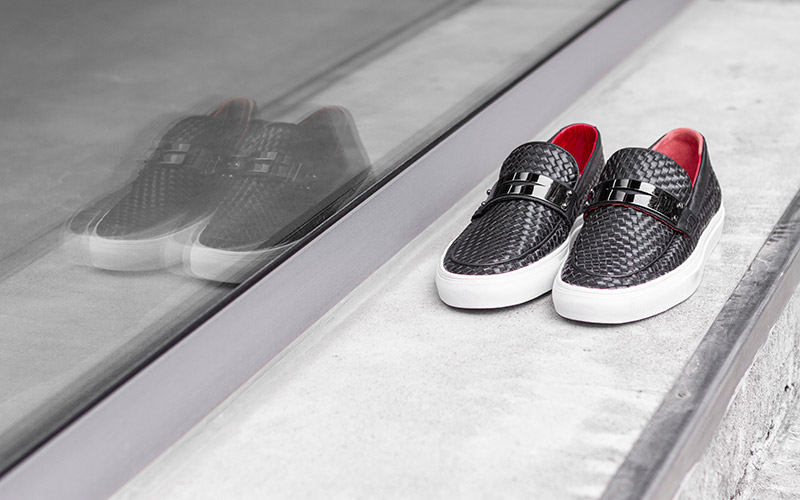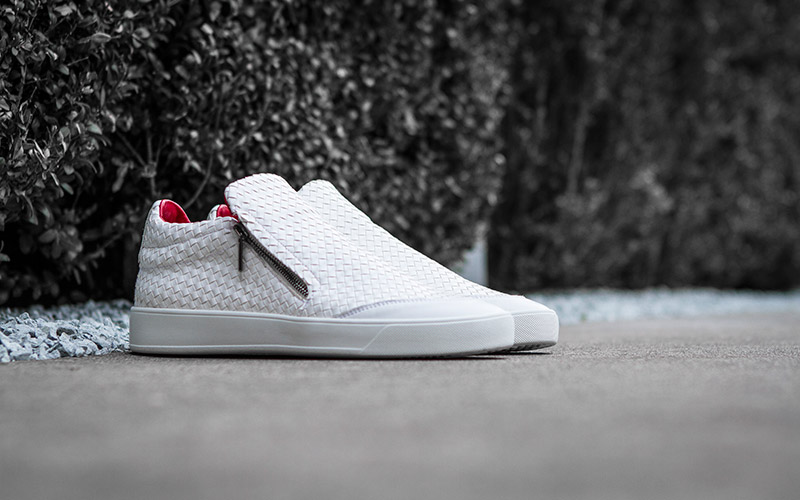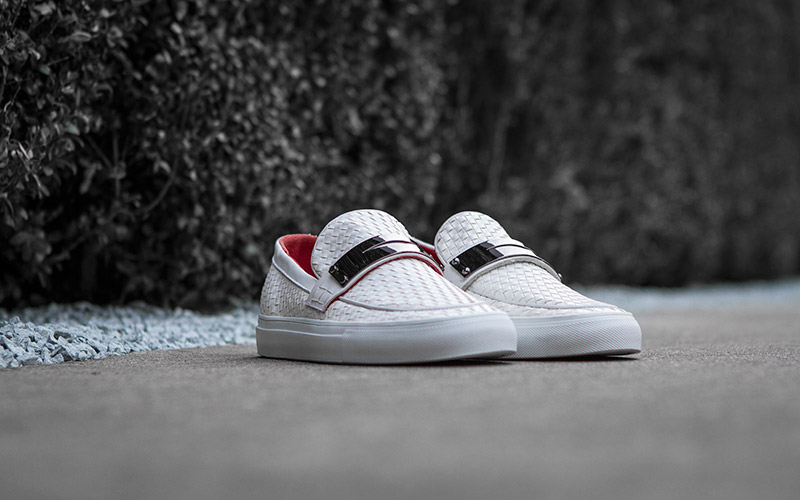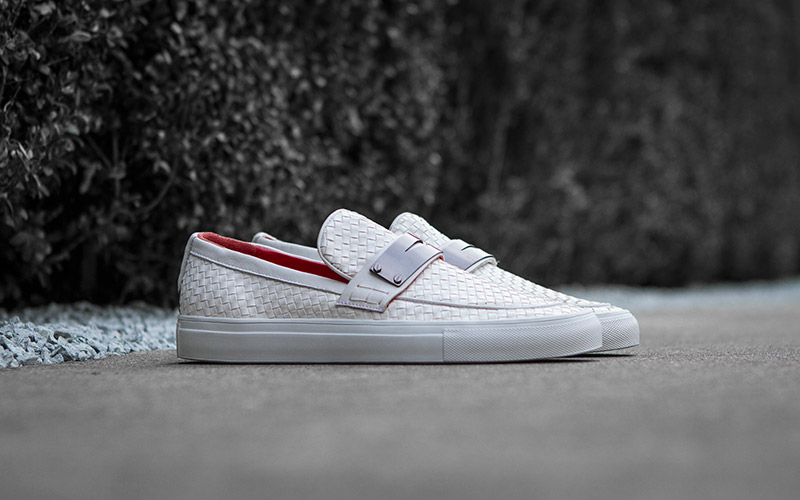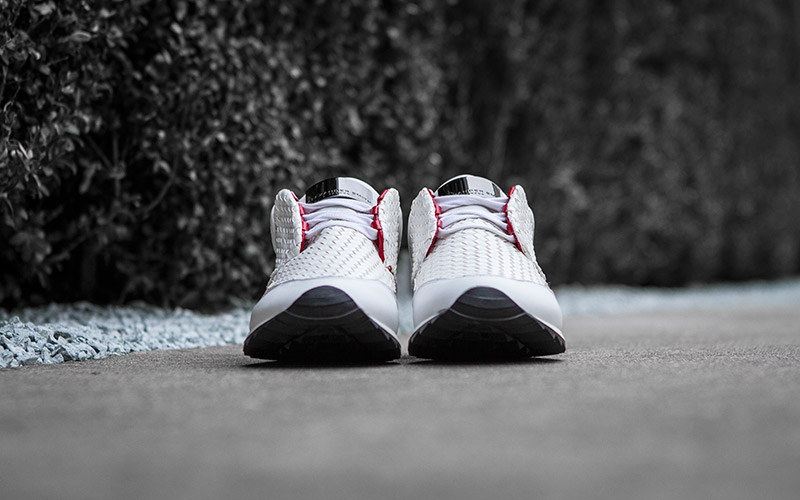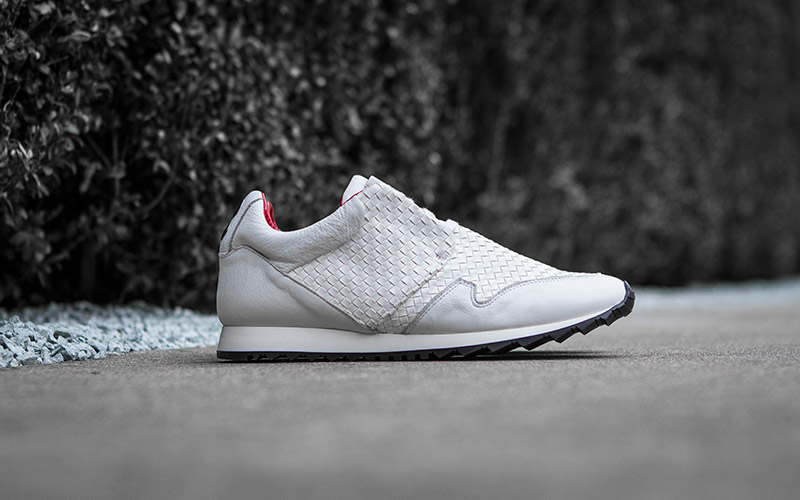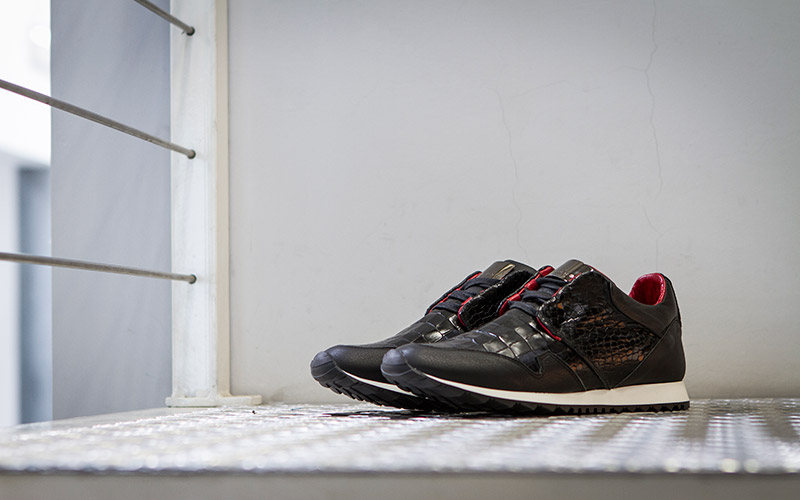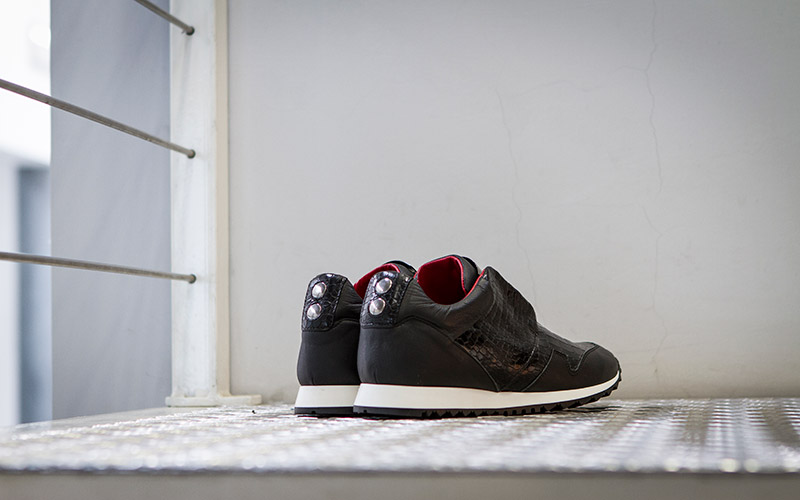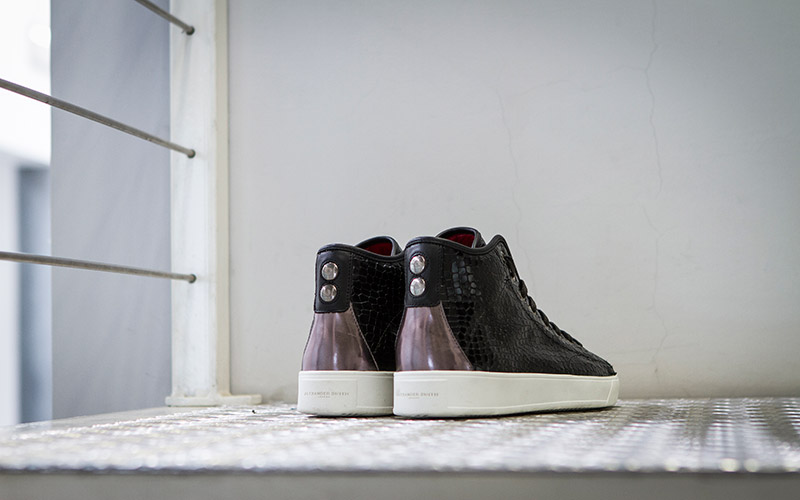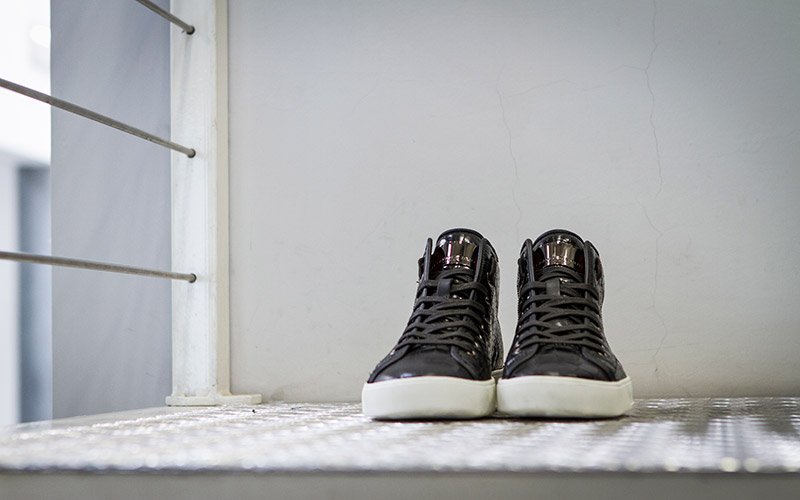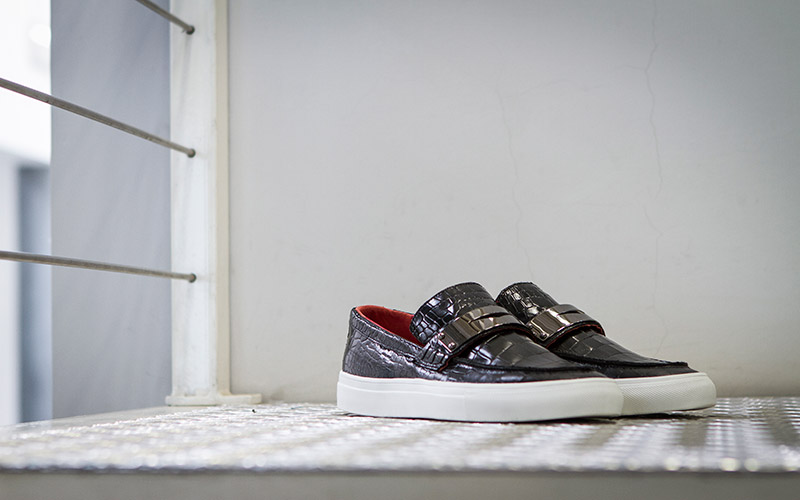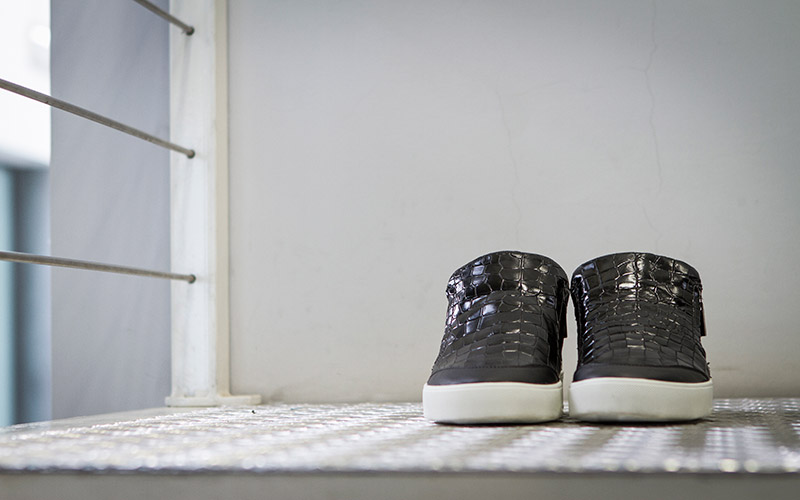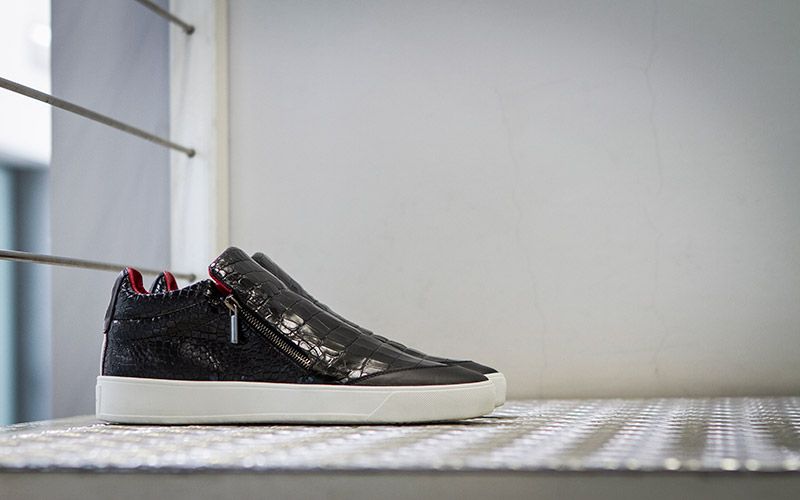 Masculinity with a bite and a dash of femininity; contemporary craftsmanship with an artisanal appeal – it's the duality of genres that makes for ALEXANDER SMITH LONDON's unique shoe designs.
The Spring/Summer 2015 shoe designs by Andrea de Polis, were handcrafted from the finest leathers in the brand's Veneto-based atelier – think glossy patent leather, smooth calfskin and soft-construction goatskin that are the result of a 30-year long dedication to artisanal know-how and luxurious excellence. Style-wise, his high-quality loafers and trainers from the 'Intreccio', 'Cocco' and 'Lux' collections, as well as the sporty shape and sophisticated appeal of his zipped sneakers from the 'Running' and 'Carbonio' collections, are reminiscent of the form-fitting fashion of the 80s.
Their urban silhouettes feature bold detailing, such as metallic adornments, predominant shoe tongues, white rubber soles, and diagonal zippers. Their straight forward monochrome and two-tone colouring are highlighted by statement surfaces, such as black & white coloured tartan-inspired leather weaving with hints of primary red and electric blue, as well as a black lacquered croc optic, that both sublimate Andrea's contemporary take on nostalgia.