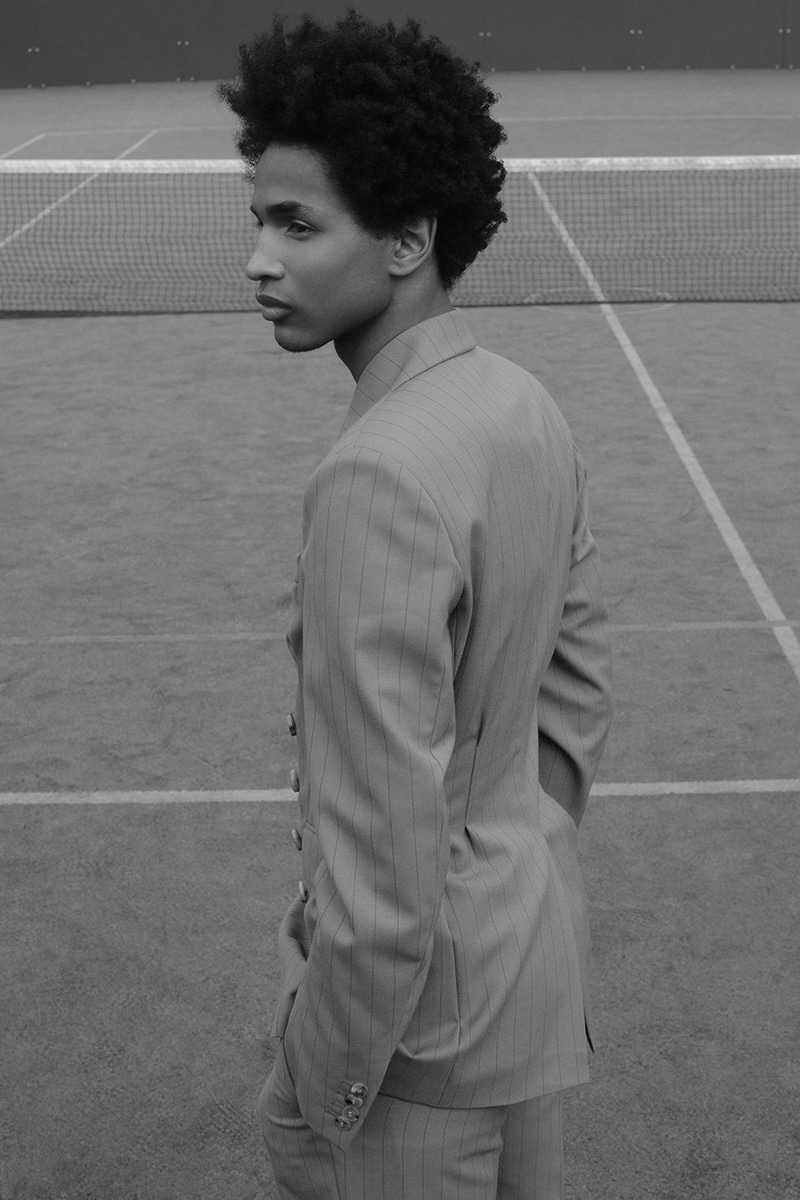 "Not everyone wants the best for you, even if they say they do."
Alex Sappa is the newcomer who brings an old-school approach to the new generations. The result? It's a corker. The model, talent, and young activist lives in a world where he takes from the past and makes new, and what a world that is! His style is reminiscent of the early '90s, whilst modern influences from London's ever bubbly scene are clearly visible. We've got our eyes on this guy and we think this year, despite the disruptions, is going to be a great one for this talented chameleon. Sappa is a chilled folk and a lover of all-things "at peace." His identity hooks on creativity and passion, making the blend a winning formula.
Hey Alex! How are you feeling? 
I feel at peace, even though the world seems to be unstable right now.
Before we get deep-down with things, I'd like to kick this off from basics. Could you introduce yourself to us?
I am Alexandre Bruno Sappa, and I am a model/actor.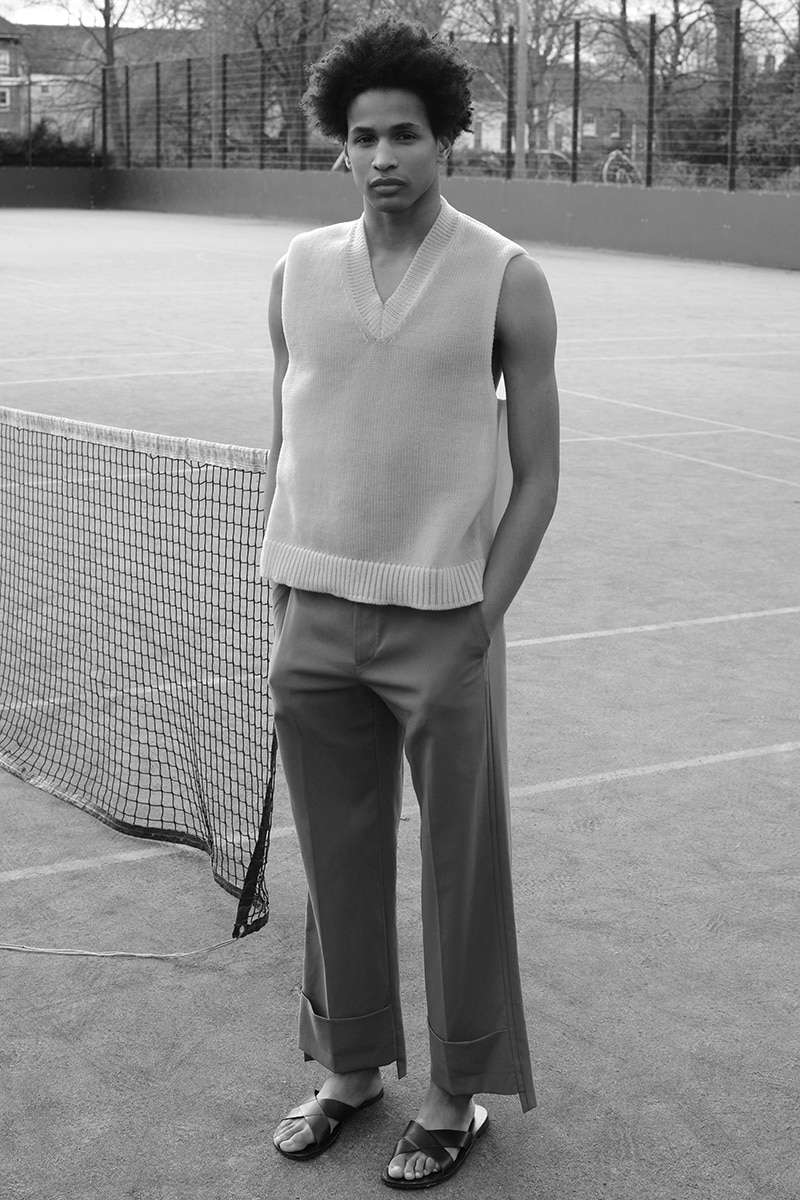 Three words that describe your best self are…
Creative, passionate, and open-minded.
You're a black man in a modern world. How does it feel?
Sometimes it feels unfair, for example a lot of hairstylists don't really know what to do with my hair and I often consider cutting it to make their life's easier, lol.
You live in London. Is that where you grew up?
Grew up in London for the important years.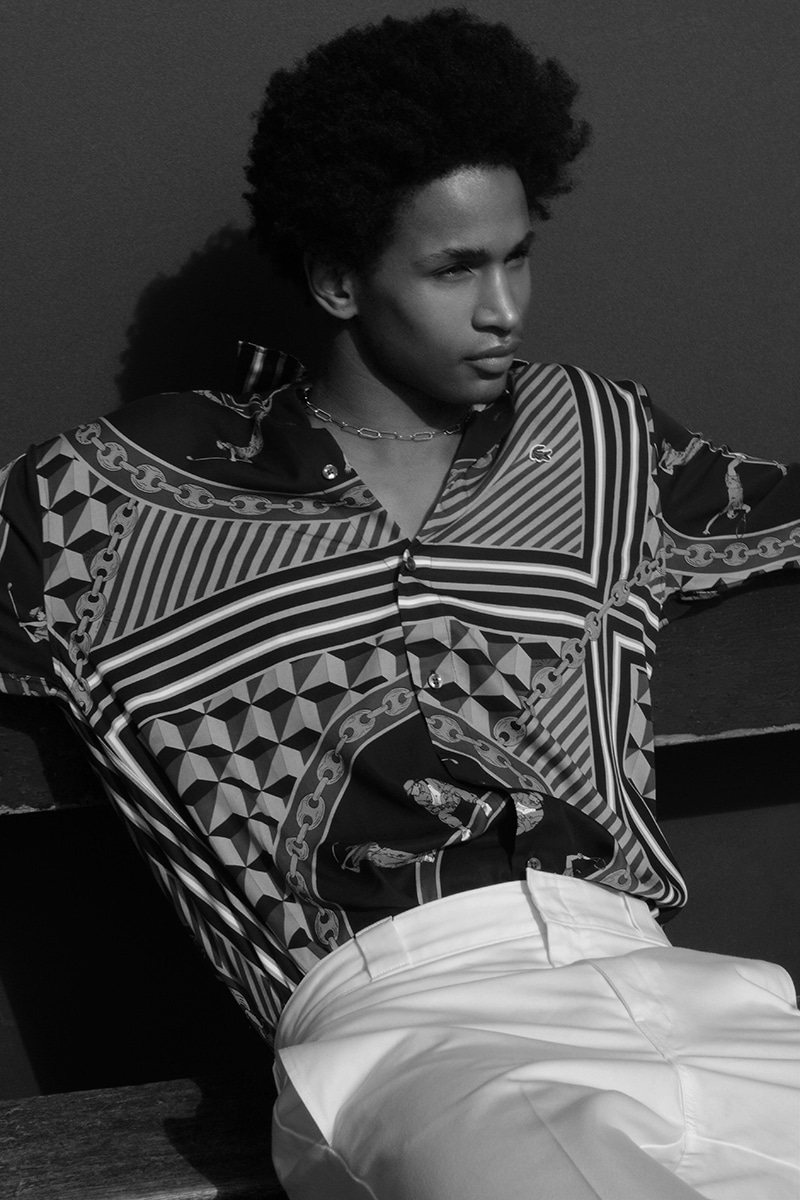 Now let's talk about all-things inspiration: what's the catalyst that made you plunge yourself into the fashion world?
I've never been interested in modeling, but I guess deep down I was always wanted to dress like Kanye or Chris brown and now I look to Travis for inspo.
How much have your culture and roots informed your career?
I haven't really introduced my African side to modeling, maybe on occasions, I mean being mixed races kinda made it hard for me to fit in with groups when I was younger.
How's it been for you since the start of your journey? Did you encounter any major hindrances when you first started out in fashion?
I feel like I've been one of the lucky ones, I haven't had too many problems, but I would say it can get lonely sometimes and you should never compare yourself to others.
Prior to becoming a model what did your previous job entailed?
I used to work for Nike and when they found out that I was becoming a model, they didn't really support me and my decision. It was a real low point in my life, but I bounced back, and I've since worked with Nike on a few collaborations.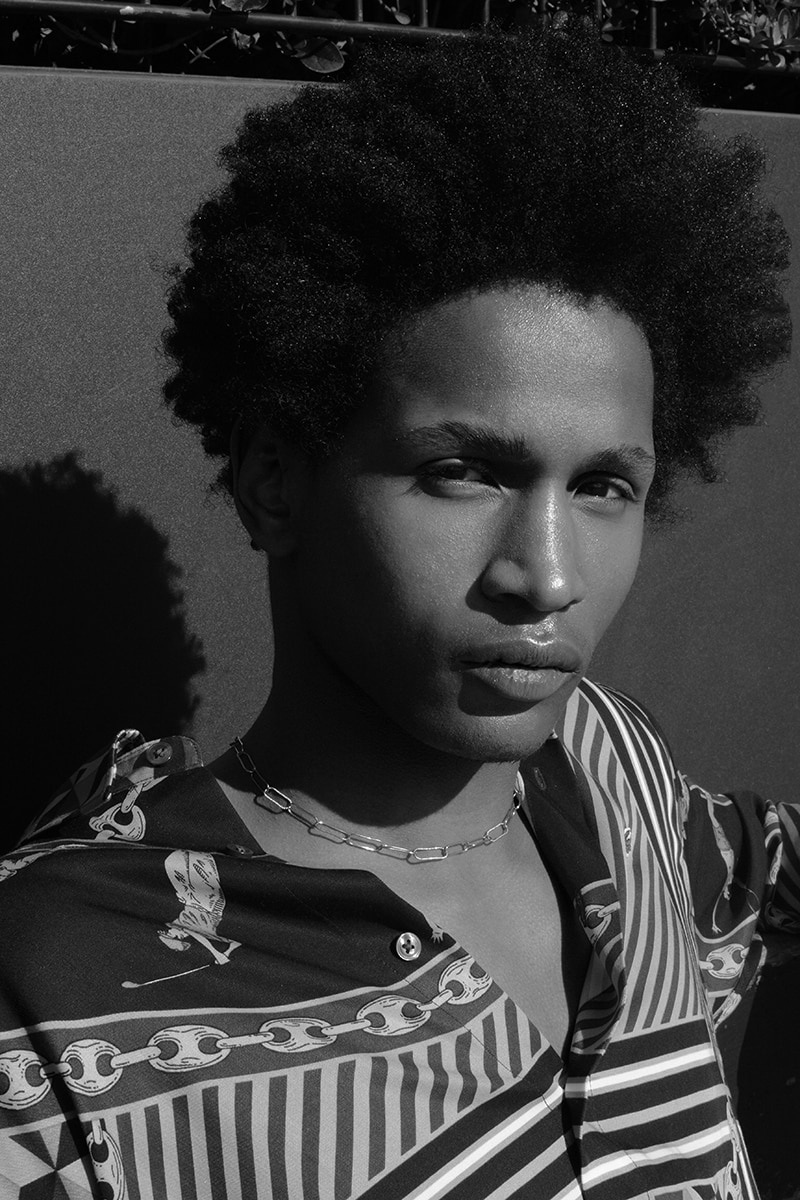 Could you kindly elaborate on the trajectory that brought you to dive into this field?
Michael Baker wouldn't take no for an answer after he scouted me.
You've done quite well since day 0. How did you evolve?
Staying true myself and I have the best people around me.
In an era raged by the ruthless yearning of digitalization and social media appearance, being constantly exposed to the public's eye must result in quite daunting, particularly with the level of saturation present in such field. In a nutshell, what are your key thoughts in regard to the whole Instagram thing?
I mean a lot of people kind of look the same, there not much individuality and Instagram gets kind of boring, but it makes you appreciate the unique people ten times more.
Could you say that spending plenty of time on social media does affect your self-esteem?
I can see how it can affect people in general but not me. I know who I am, and I know the secrets behind Instagram.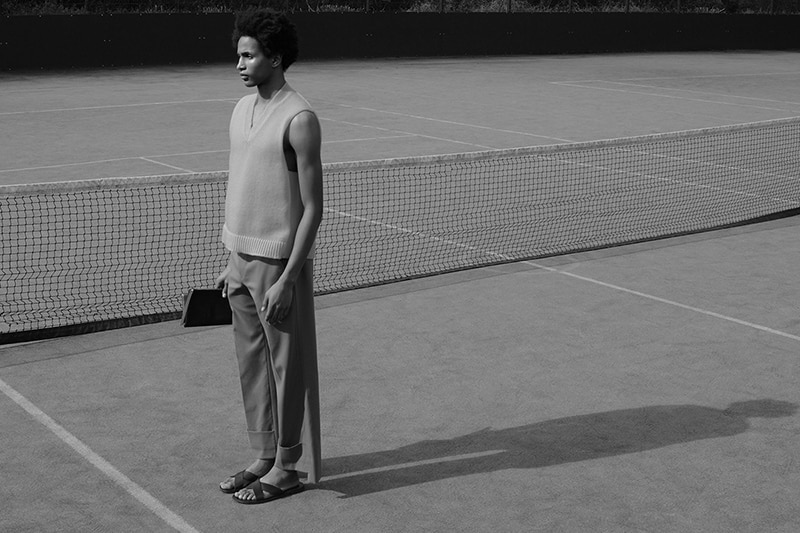 What does being a man of color mean to you in modern times? 
It can be confusing at times, especially when traveling in Europe for work, there's still a lot of racism.
If you could pause time and go back to a specific era. Which would it be? 
Early 90's. They were too cool to be even true!
What's been the most gratifying aspect of your career thus far?
My agents, they support every decision I make and have my back 100 percent.
And what's been the most intriguing?
How many doors and opportunities can come up from meeting people on set.
What about the most fulfilling?
Knowing that I haven't become full of myself.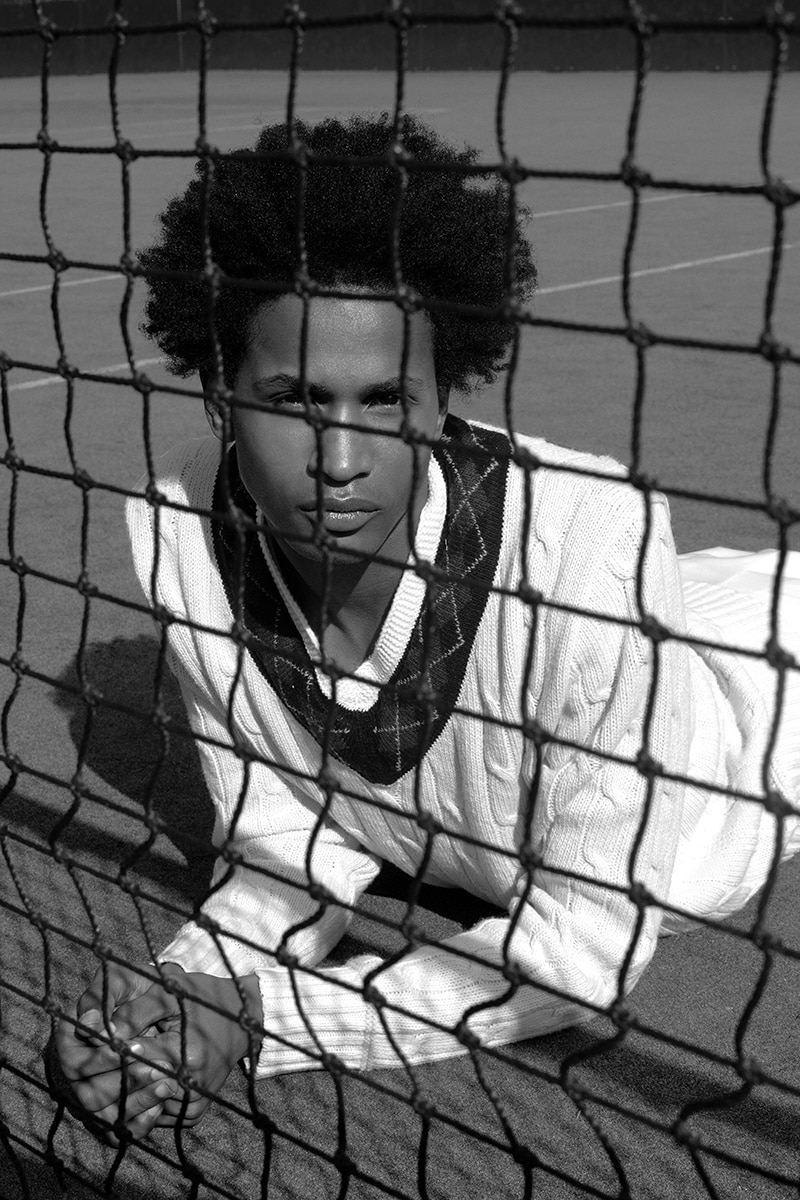 Now tell me, what would you like to be remembered for?
I would love to be remembered for inspiring others to not be afraid to try, you have one life, you can't let other people control you.
What's the wisest lesson you've learnt being in the industry? 
Not everyone wants the best for you even if they say they do.
Any advice to give the young wave of aspiring people, wanting to venture into your world?
Just do it, one day you'll be dead, and your fears and insecurities don't matter.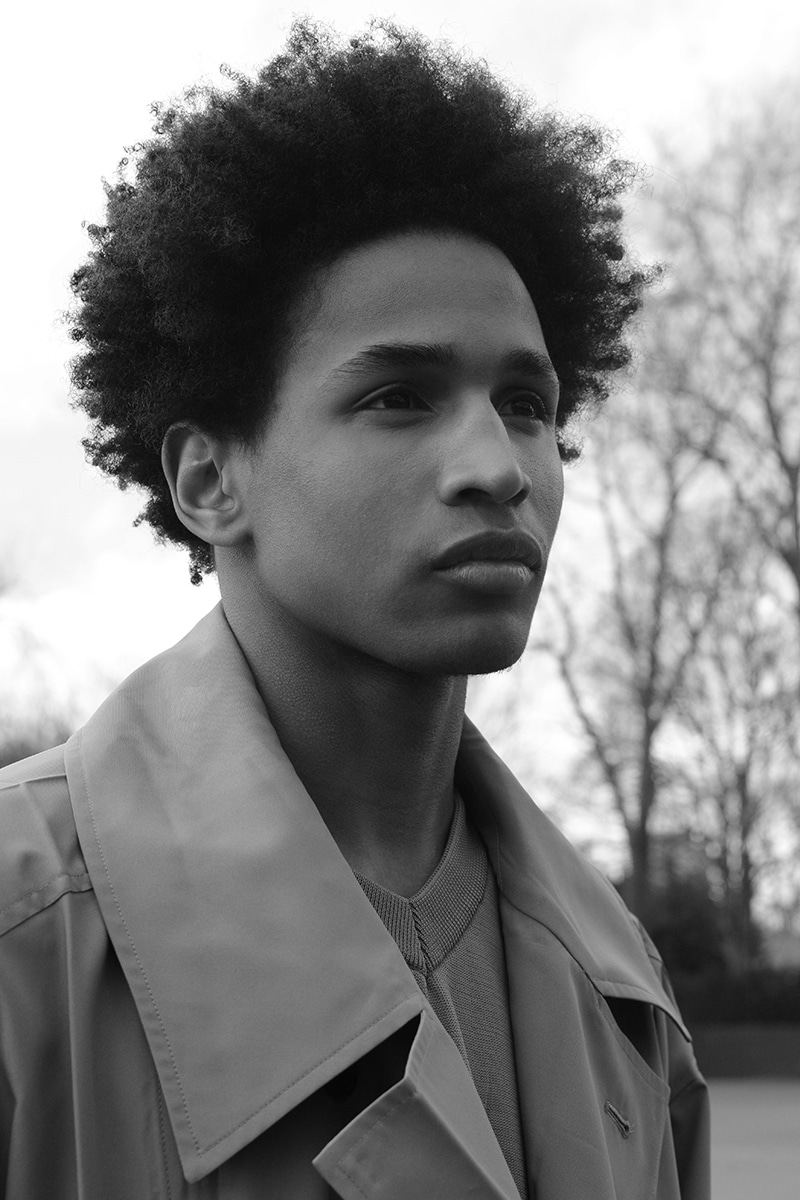 Photography: Giovanni Rombaldoni @giovannirombaldoni
Styling: André Deveaux @andredeveaux
Grooming: Christelle Gbeudjeli
Talent: Alex Sappa @alexsappa
Fashion Assistants: Nia Wilson @niajessikah__ and Zainab Fadeyi @codezainab
Brands: Dries Van Noten, Lacoste, Alighieri, C.QP, Polo Ralph Lauren at MR PORTER.COM, Wooyoungmi, Alvaro, Oliver Spencer at MR PORTER.COM, Issey Miyake Men, Grenson, Sunspel, Dunhill