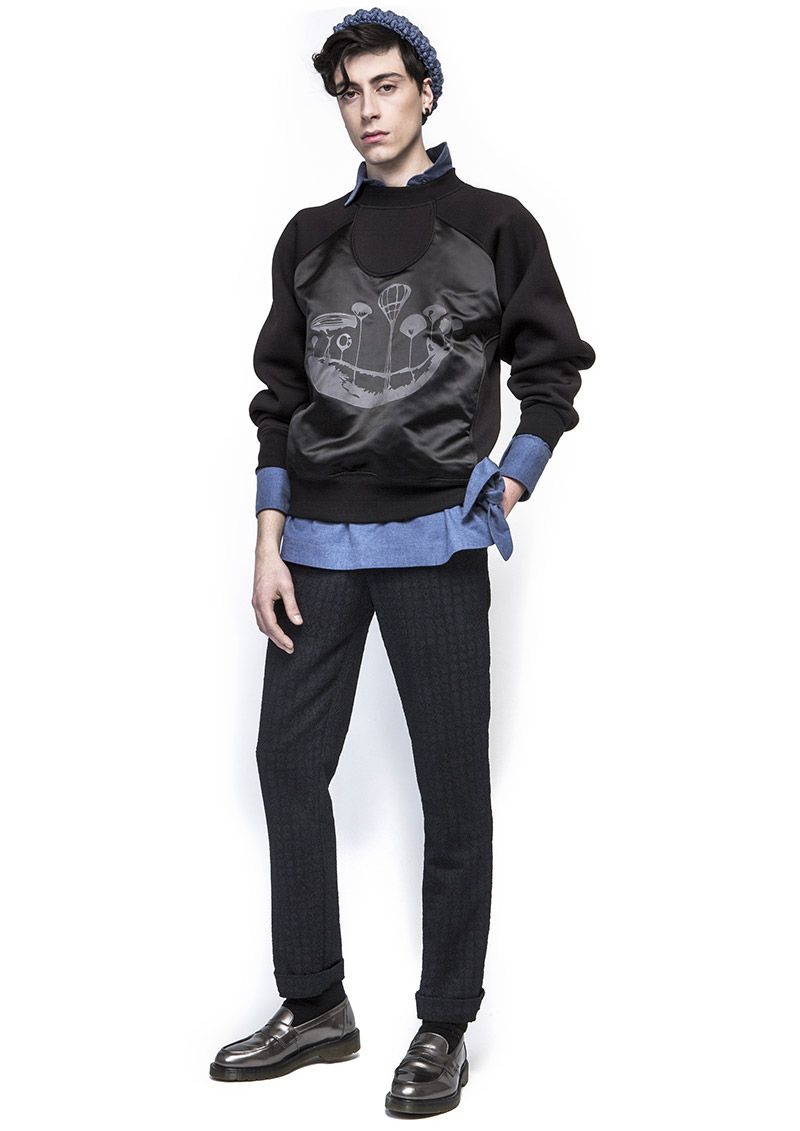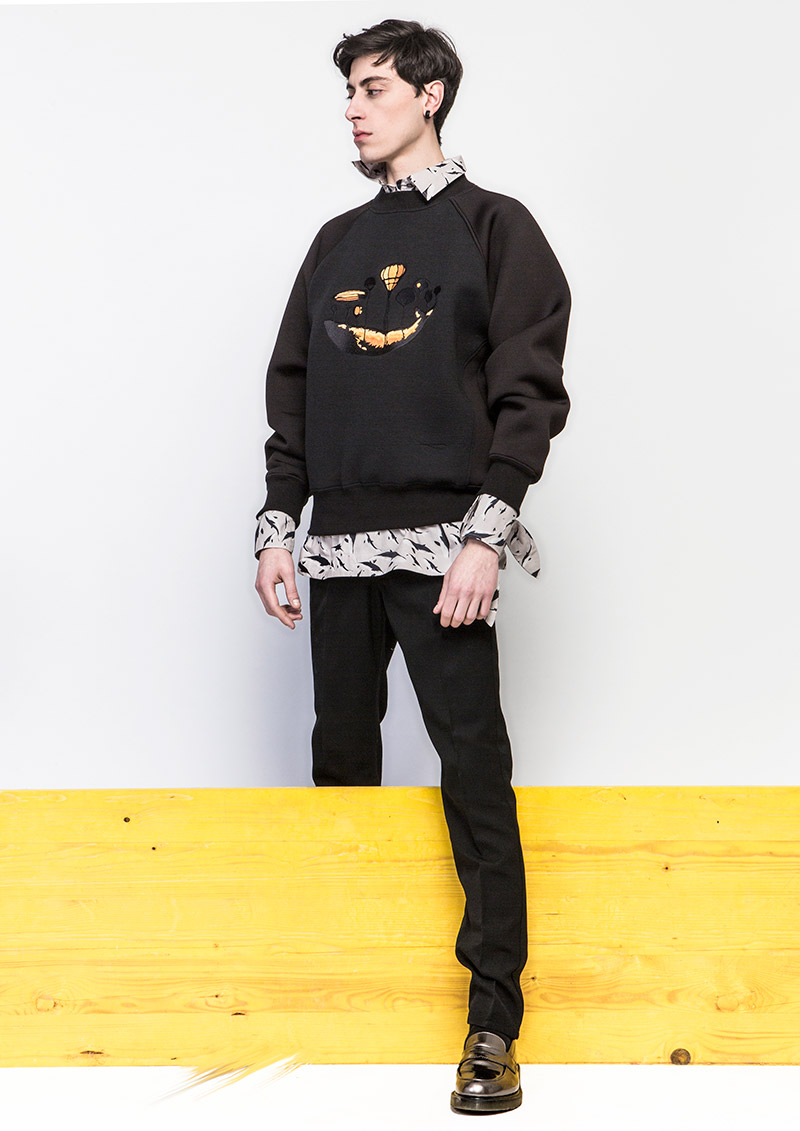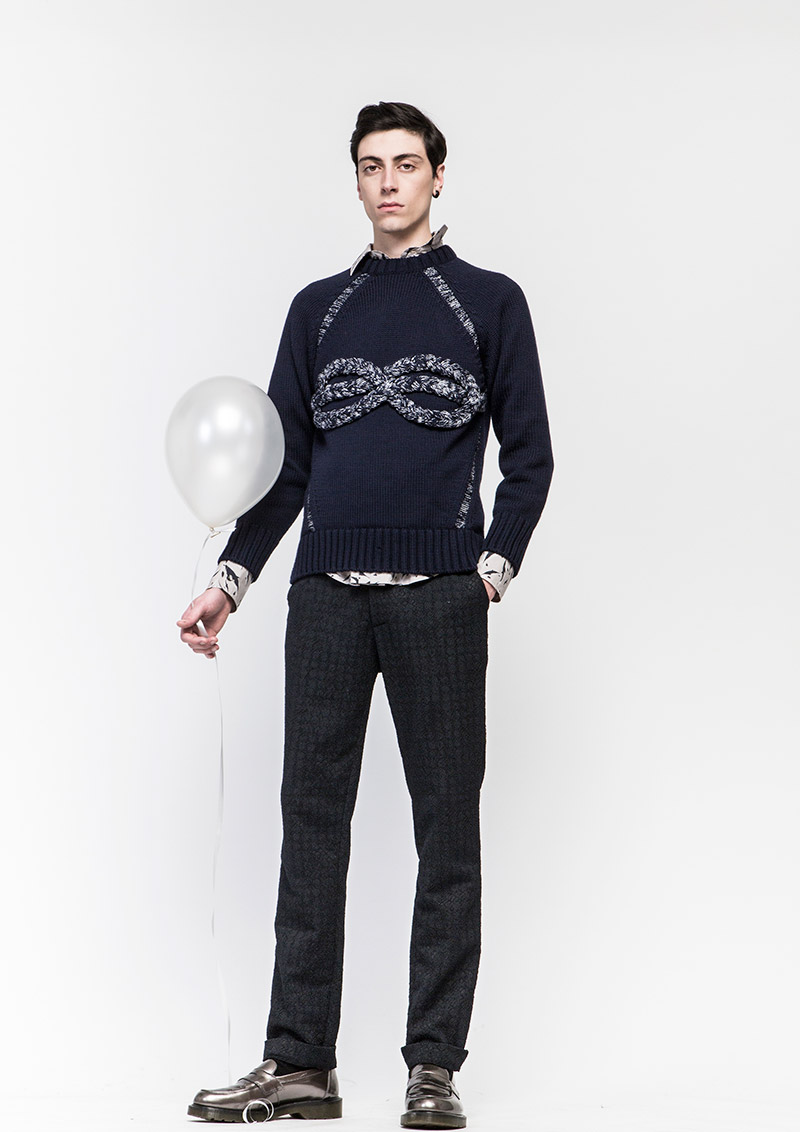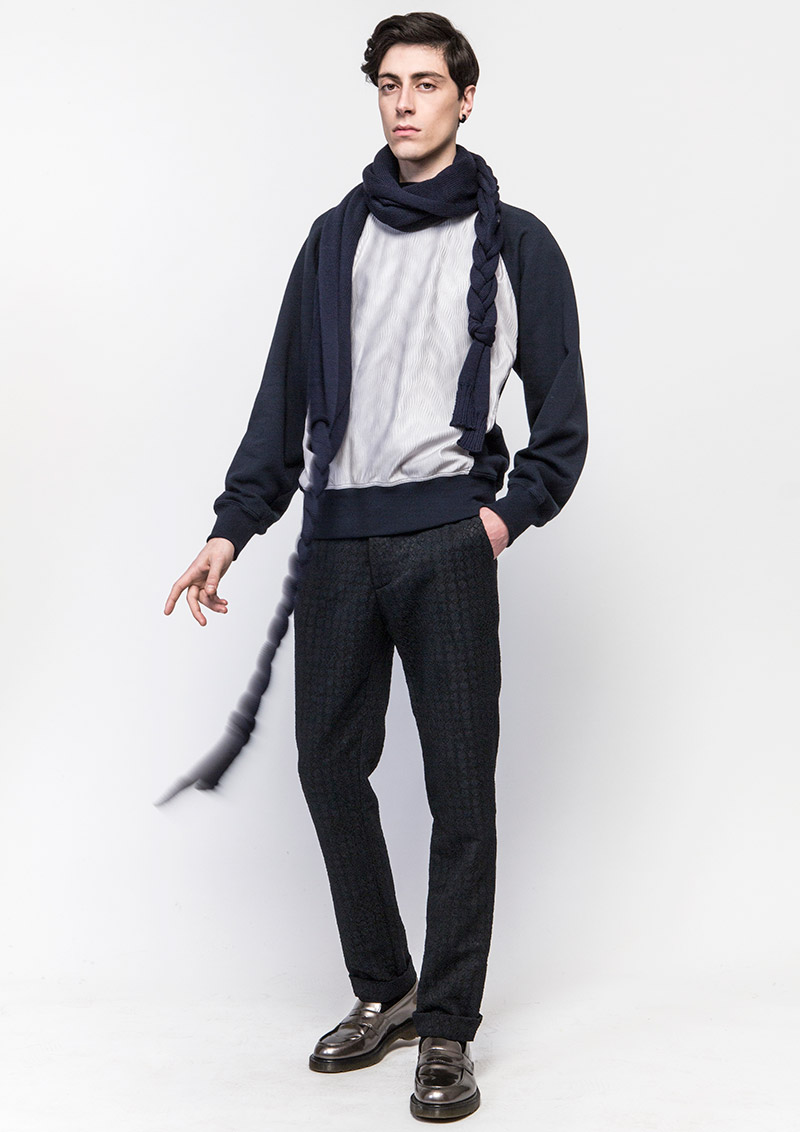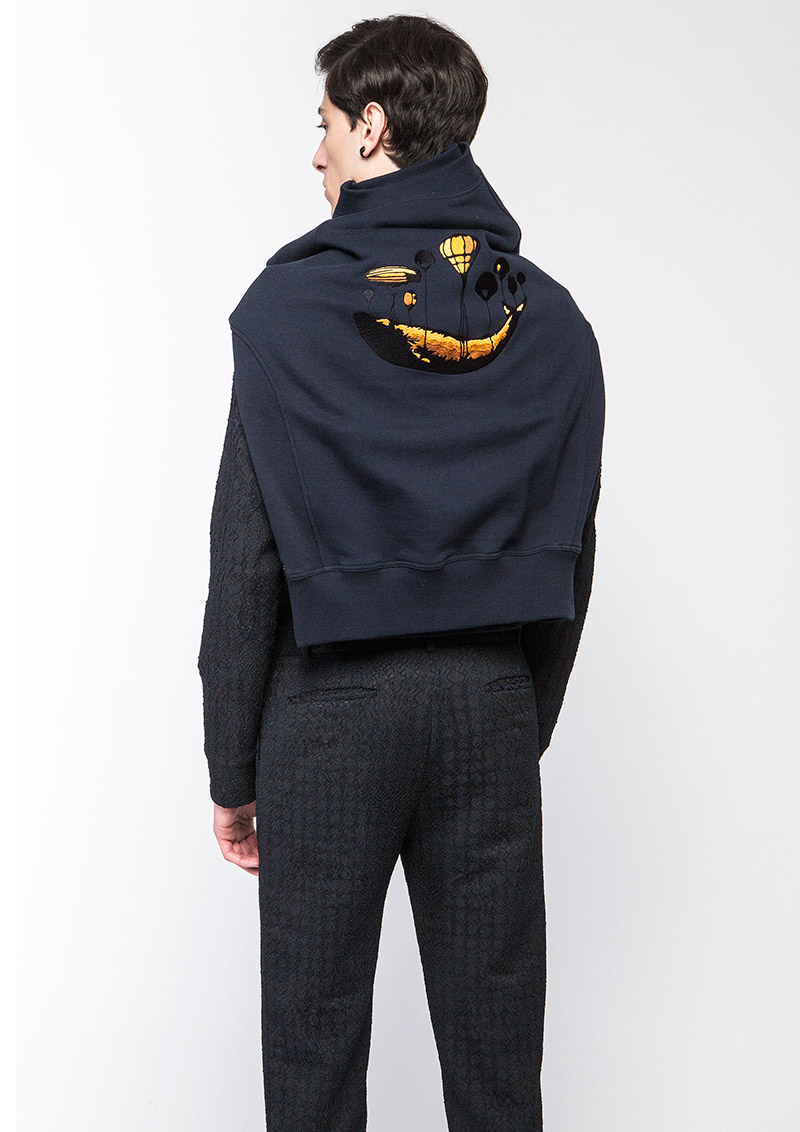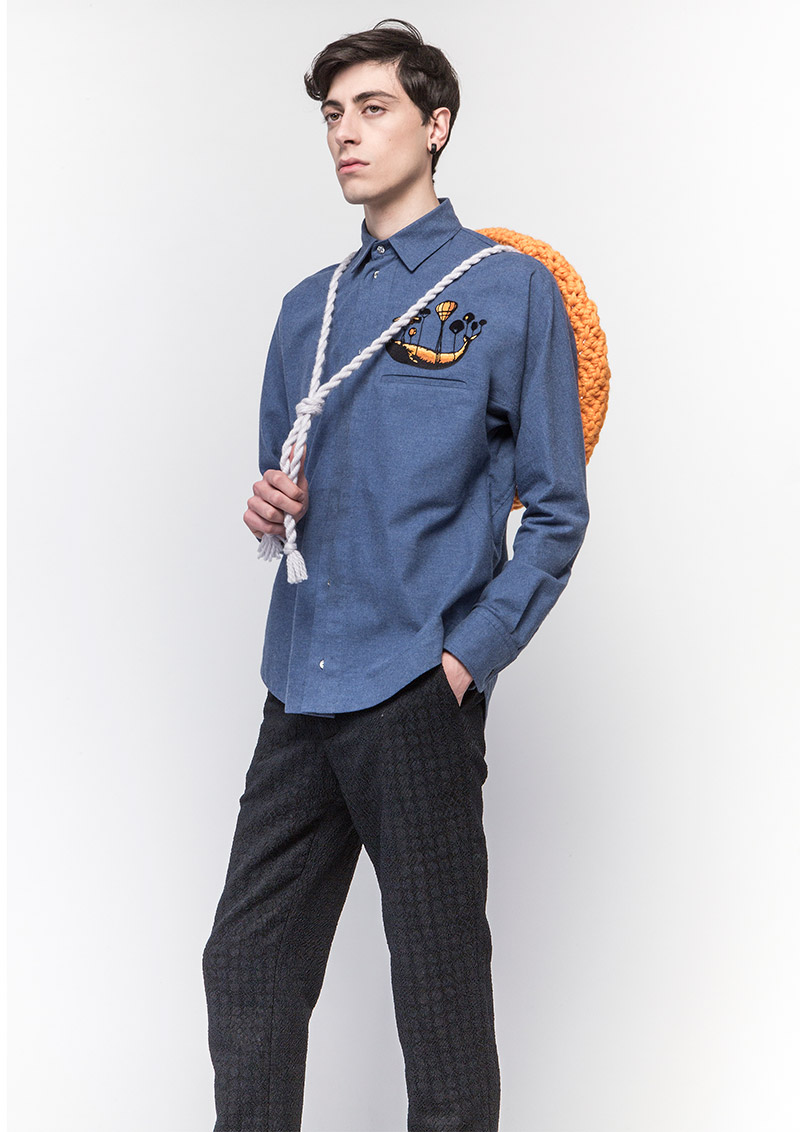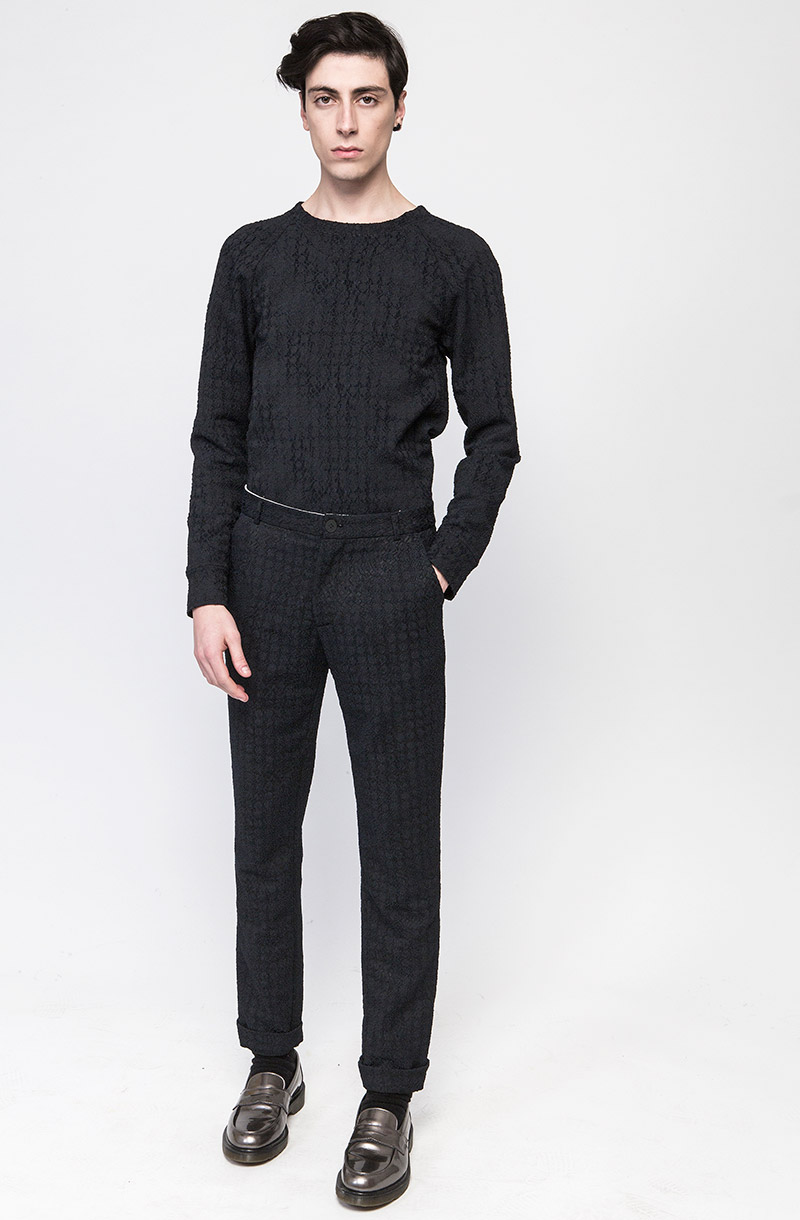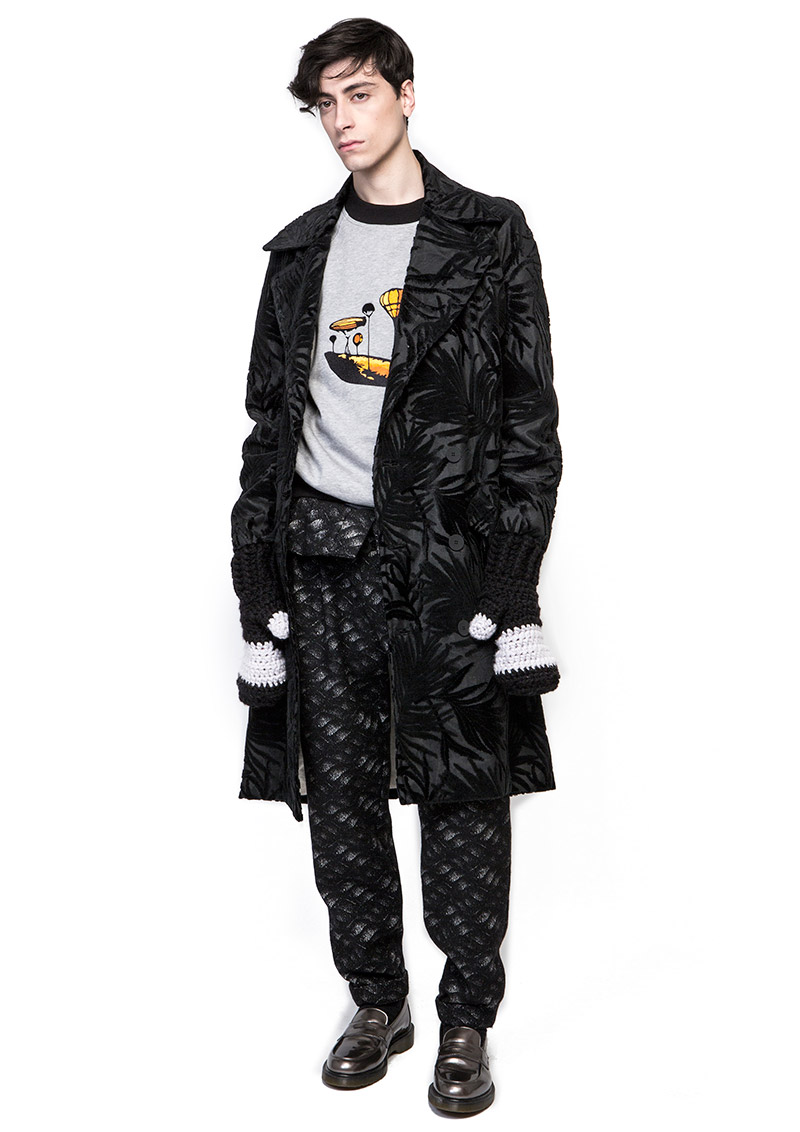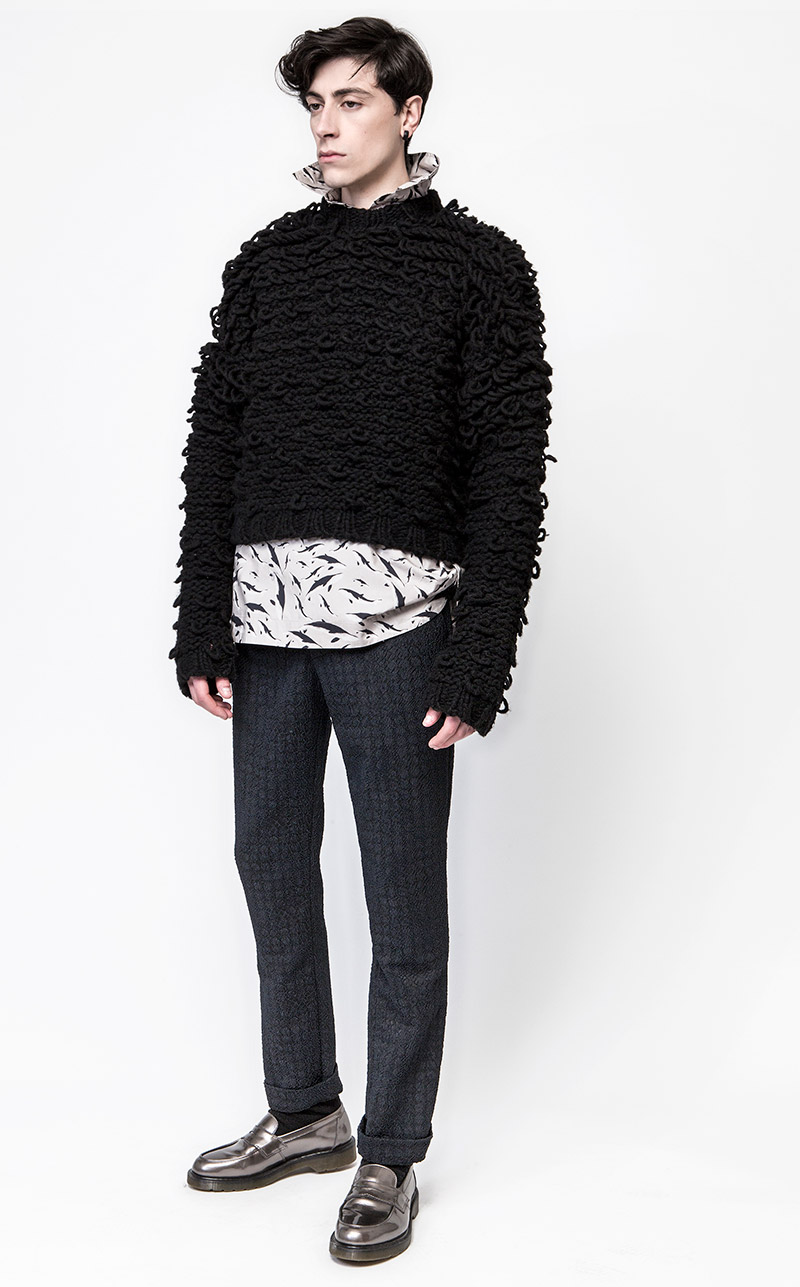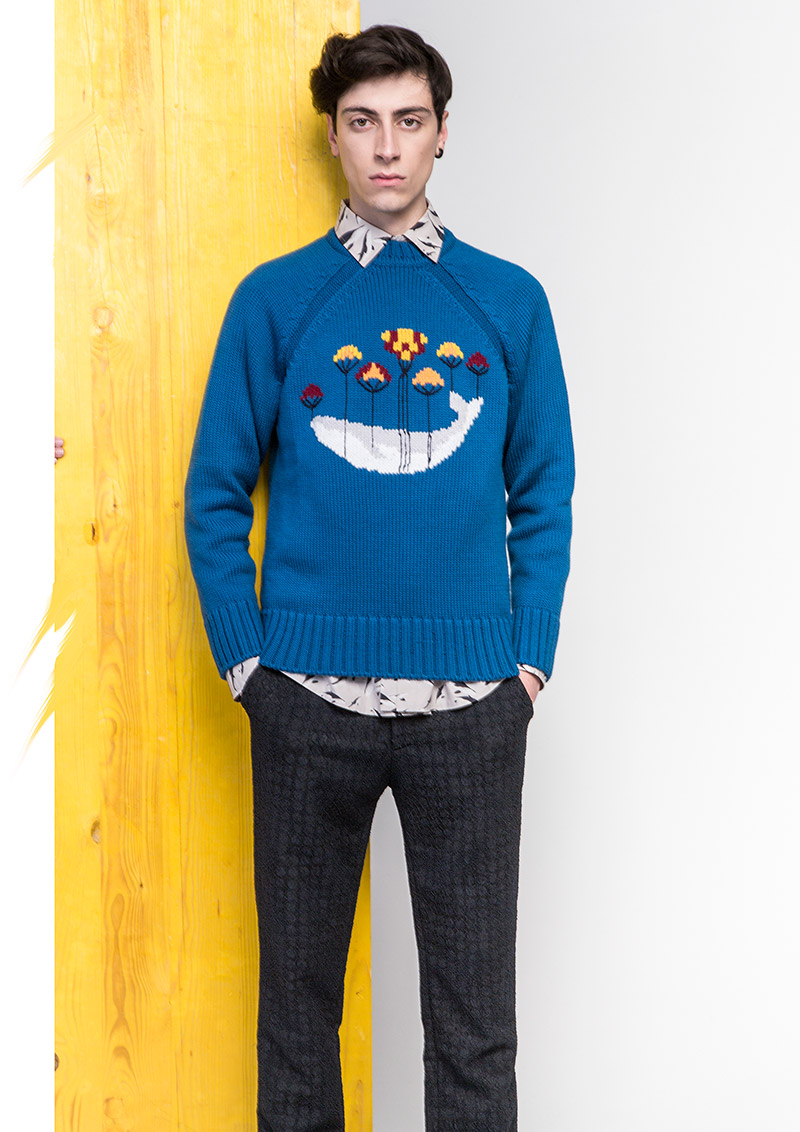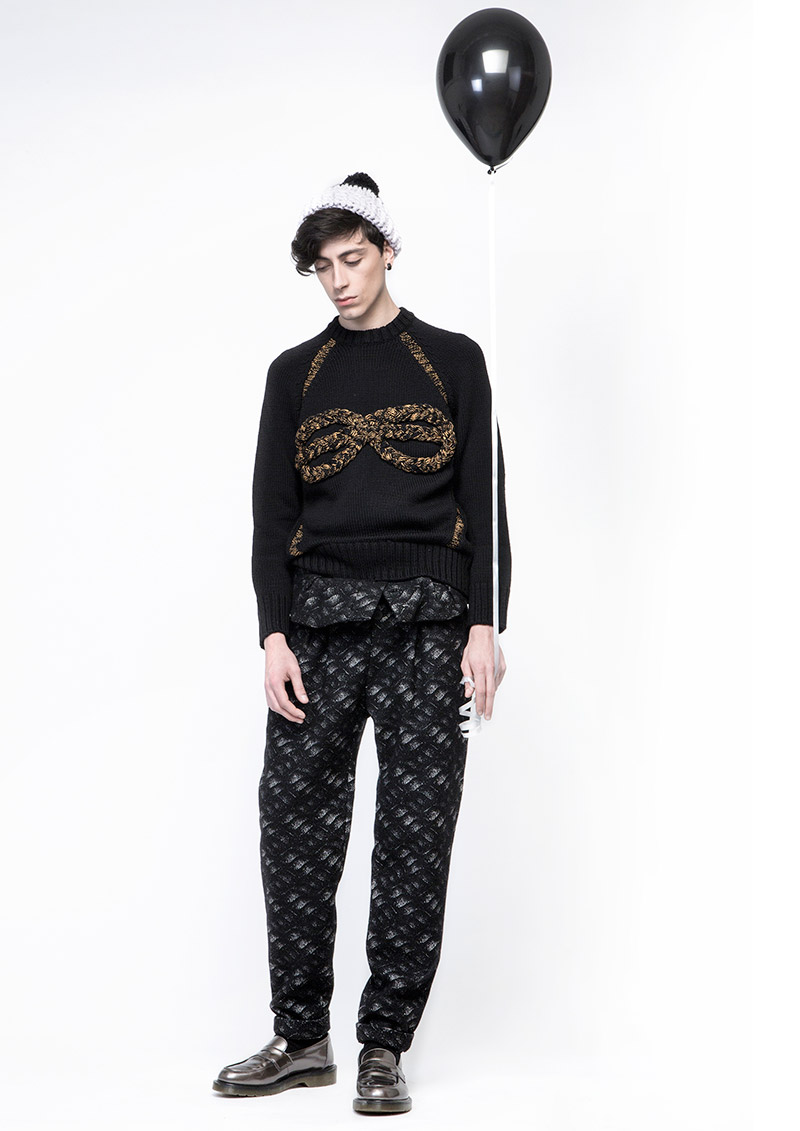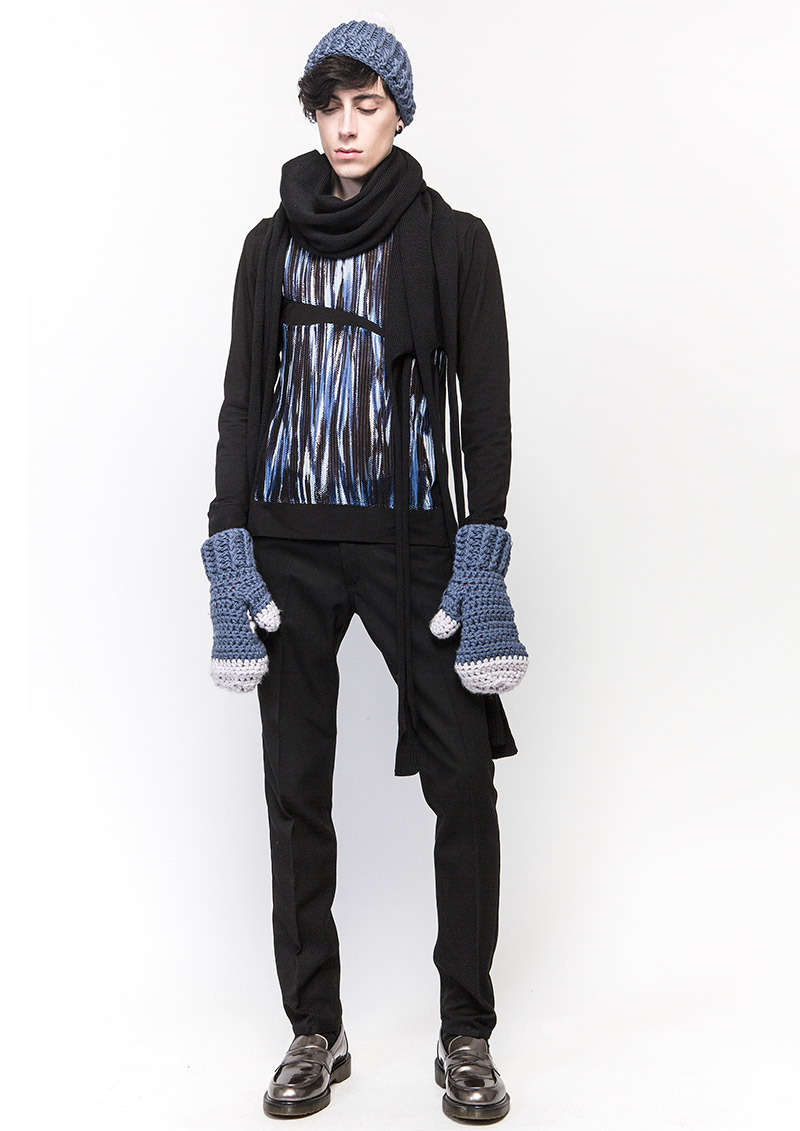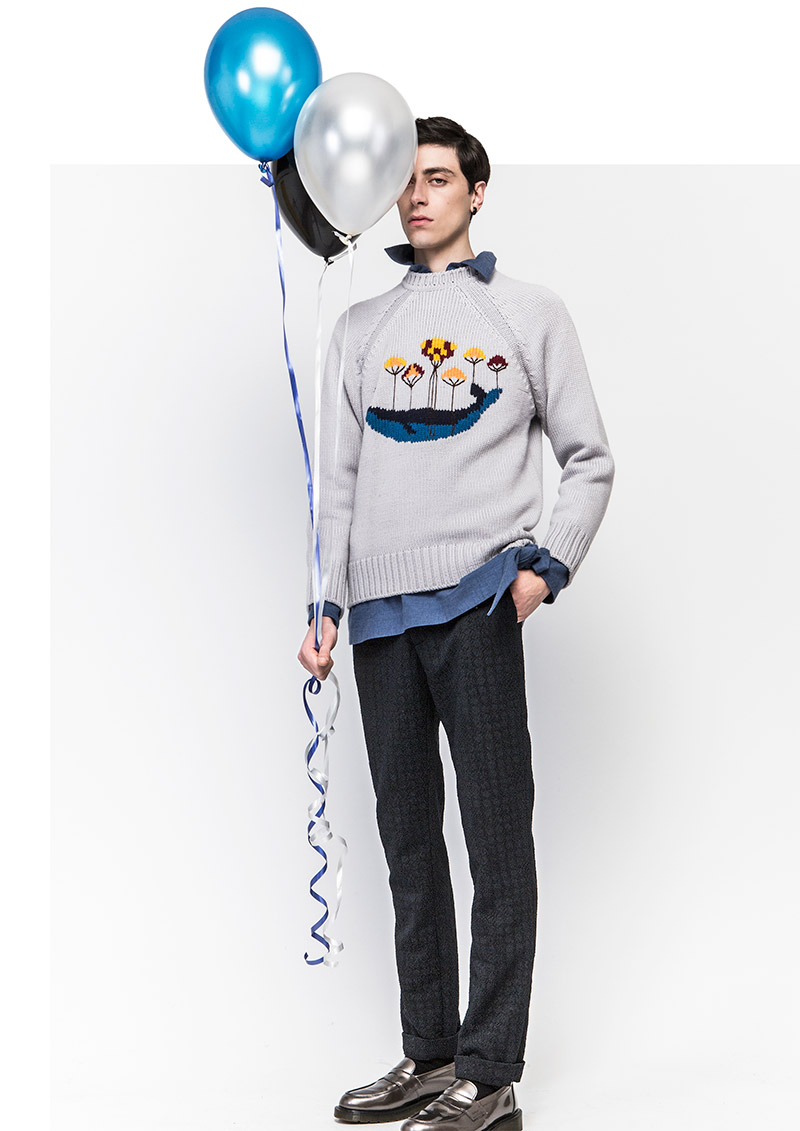 Alessandro Lastella, the young novice italian designer, is the storyteller of his very first collection: a surreal winter on the exotic beaches of his fantasy, underwater tales paint of blue, where fancy whales floats through made of wool, algae and rope.
Fairywhale is the story of a collection among sky and sea, in which a t-shirt combines itself perfectly with a vintage print sheath skirt stolen from grandmather's closet and the tailored male clothing acquires the new shape of sportswear.
Sweatshirts revisited with stitching and edgings, shirts with volumes and design shapes: the classic and street wear style easily mixed, for an everyday look, polite and comfortable at the same time.
Sea waves relive thanks to coated shining fabrics, lasered satins of silk and textures in movement, betwixt flashes of light and shadows. Silver glitters give glare to the scales of those fishes that swims discreet throughout the rusted marine encrustations of sweaters, avoiding the long tentacles of scarves and the intrusive sub- men, dressed in soft warm sweaters and jumpers made of just experimented tech fabrics, coupled cottons that look like neoprene.
From a distance the height fishermen throw sweaters in fur point as they were fishing nets, while expert sailors teach us the art of node to drape a shirt or give a touch of comfort to bohemian coat. Wide pants and kimono shirts draw the over silhouette of whom needs to live fashion with the lightheartedness of a fancy print and some balloons over the head.