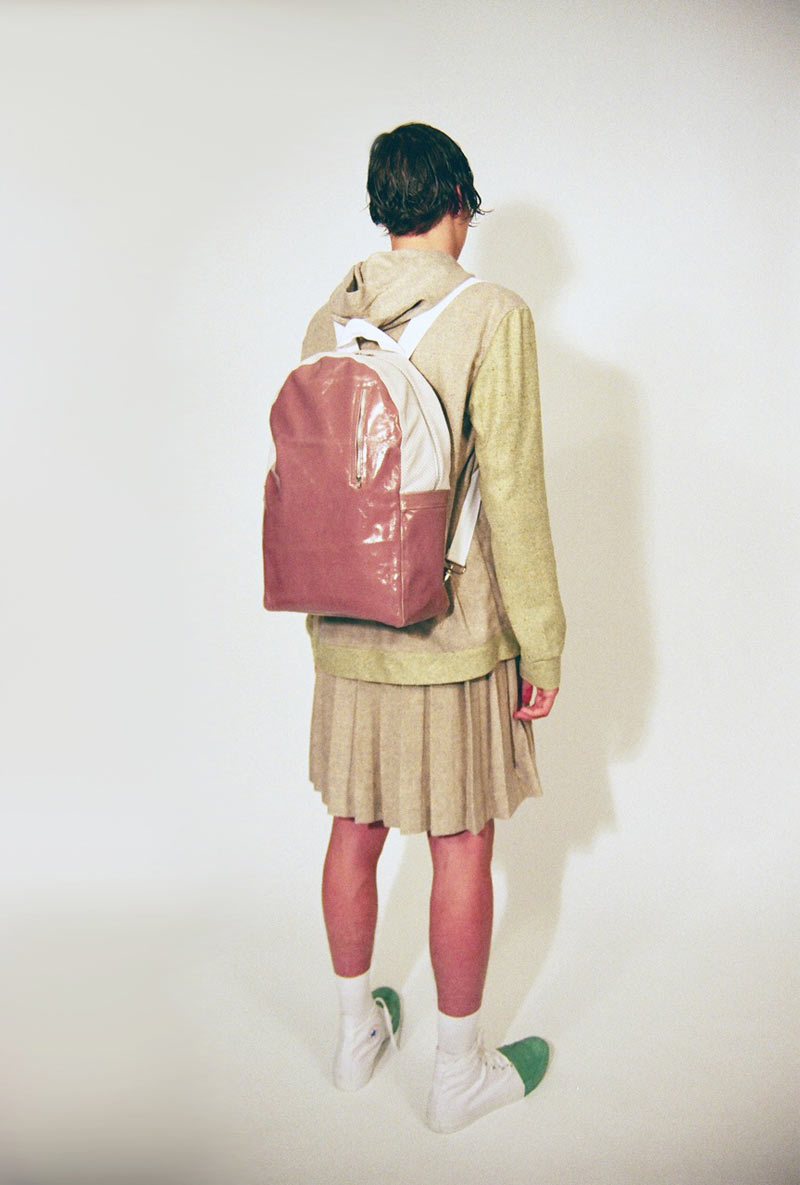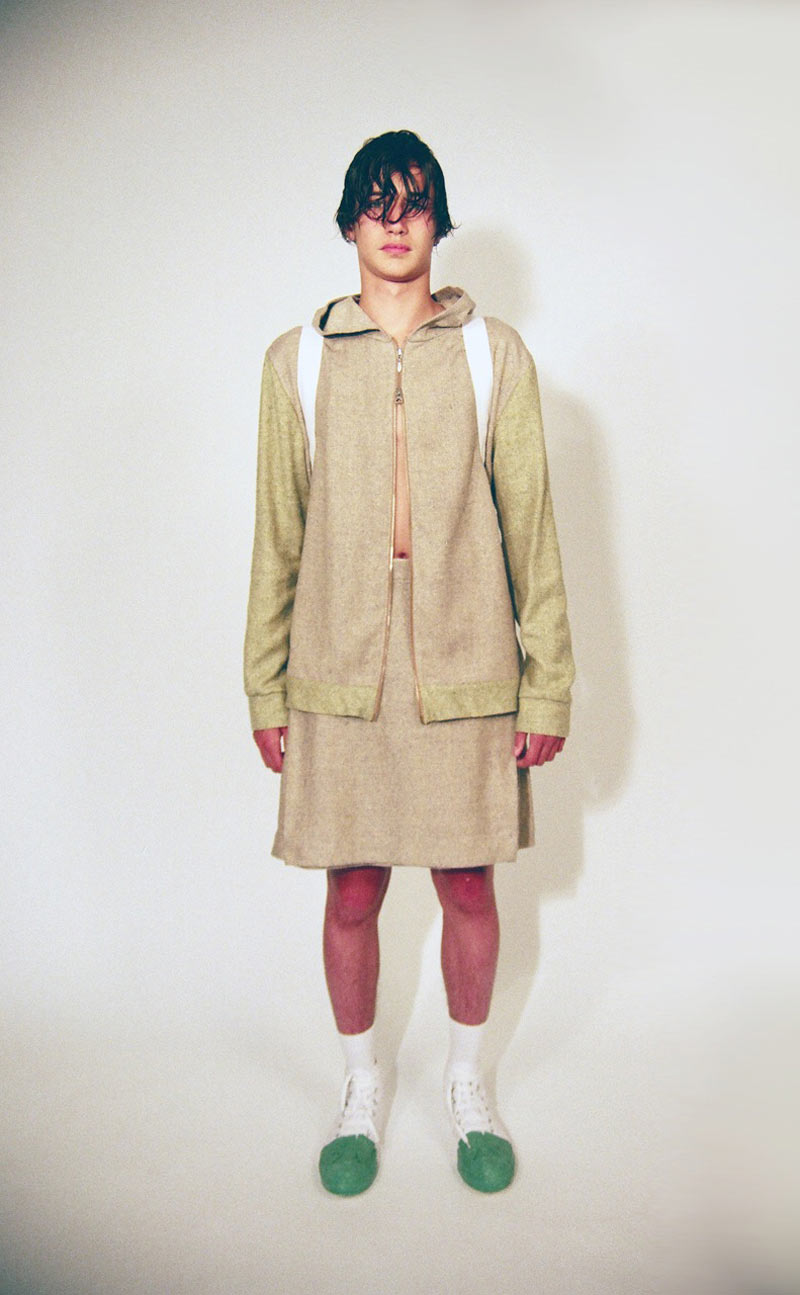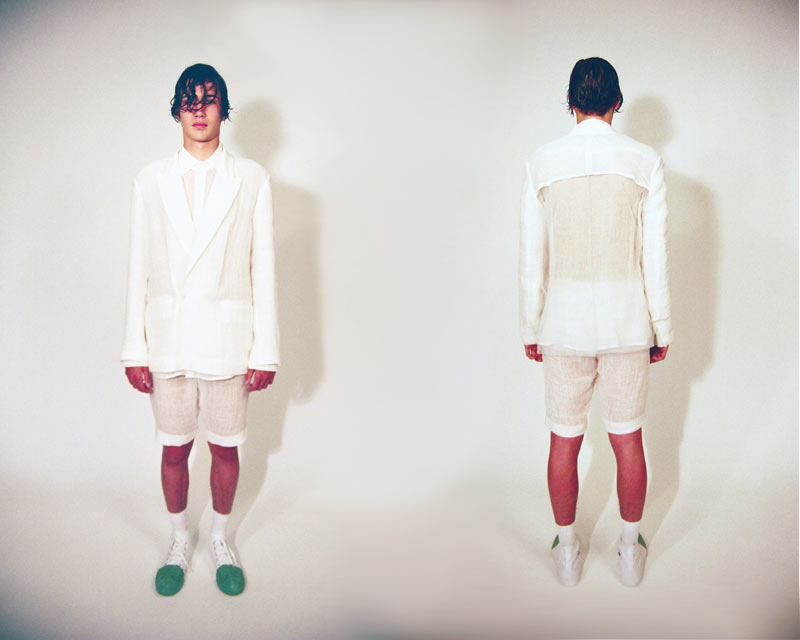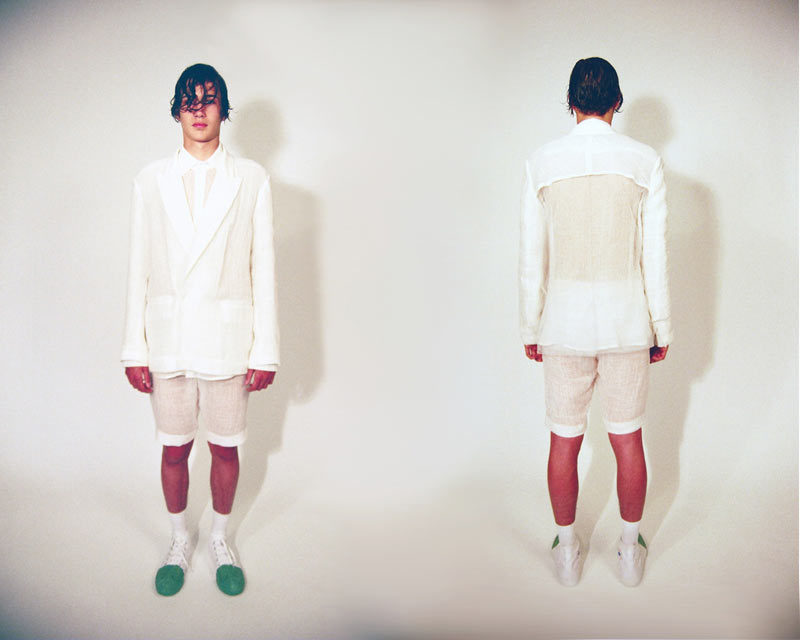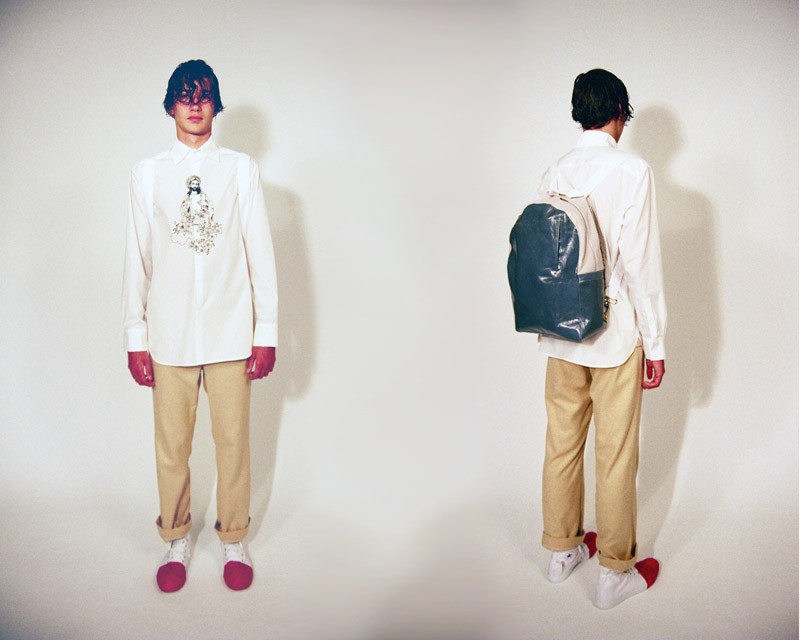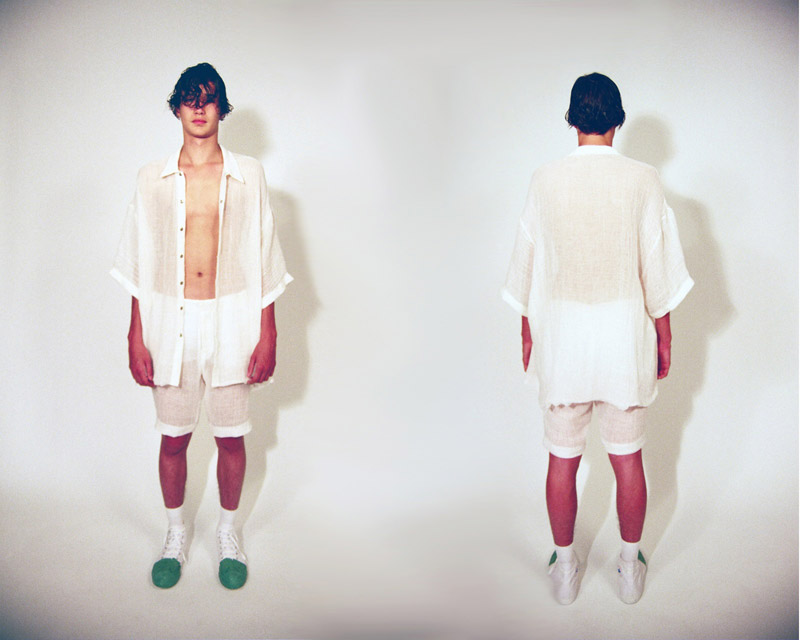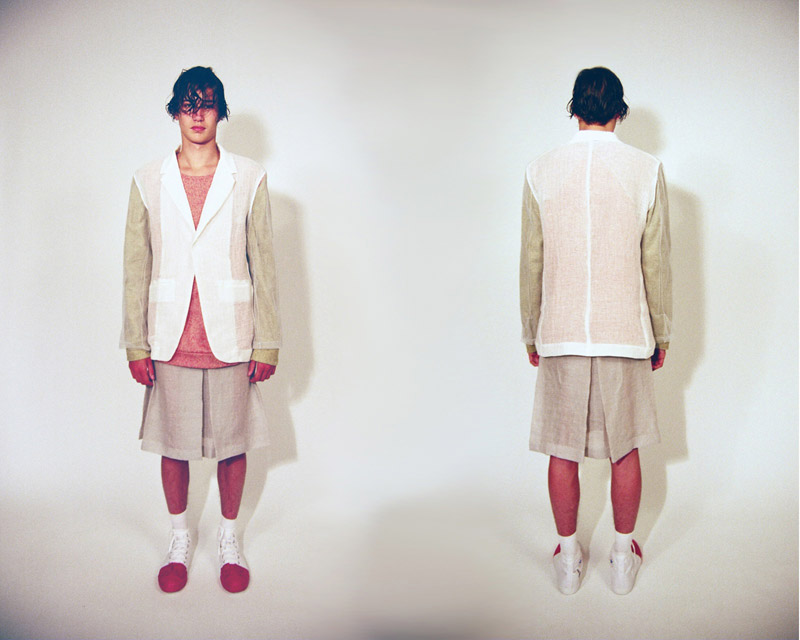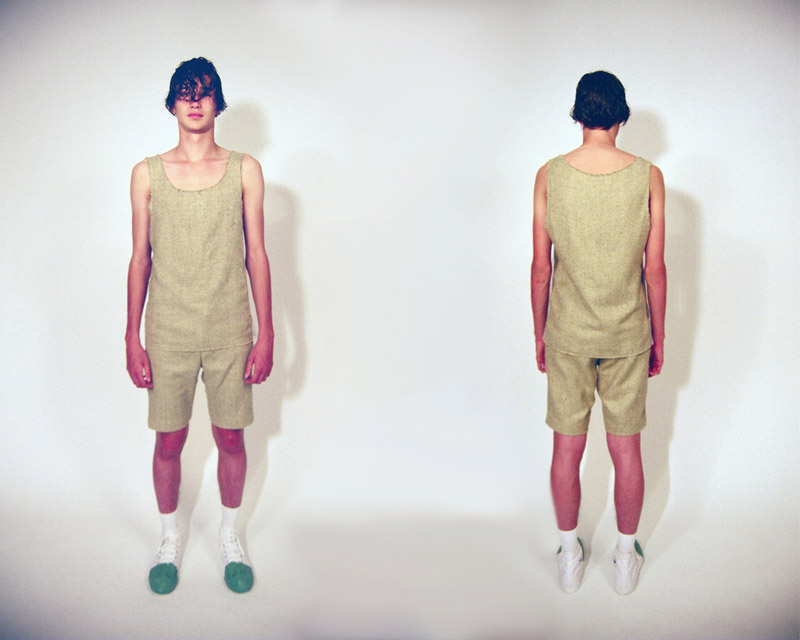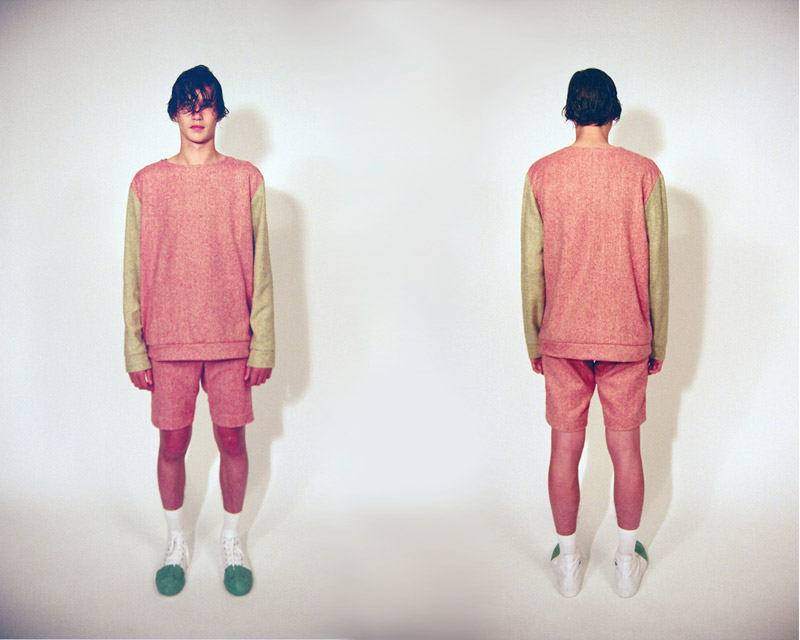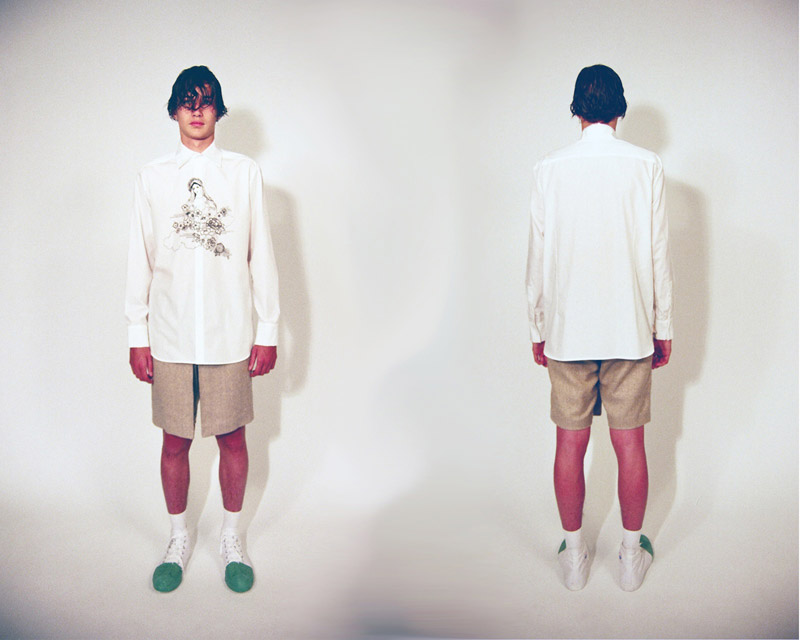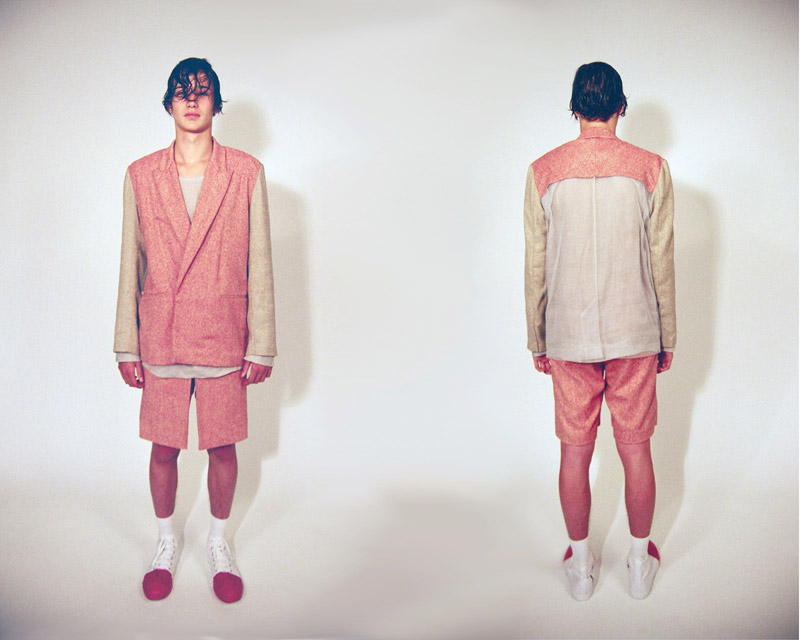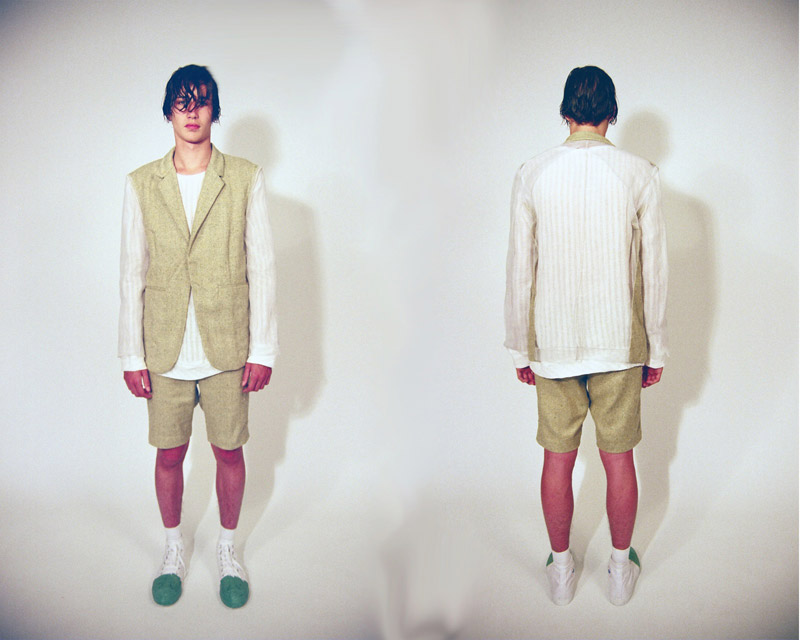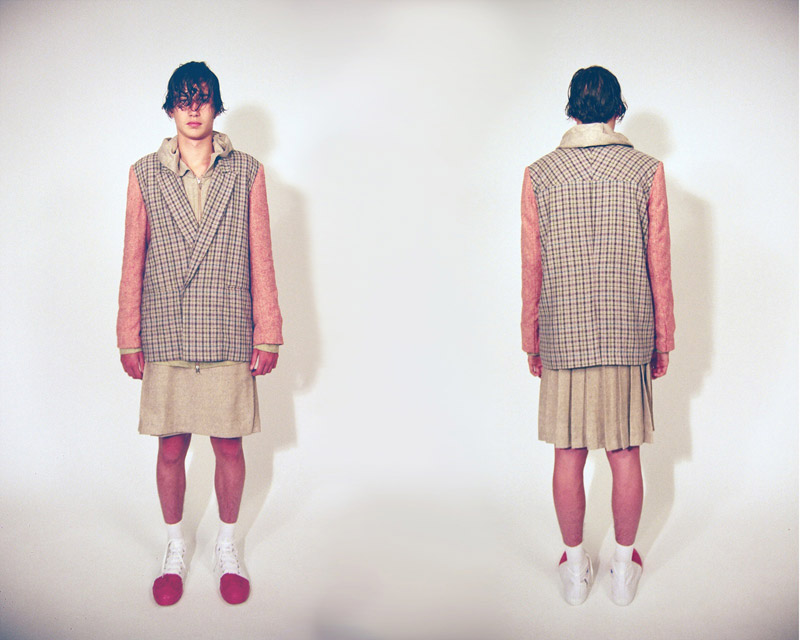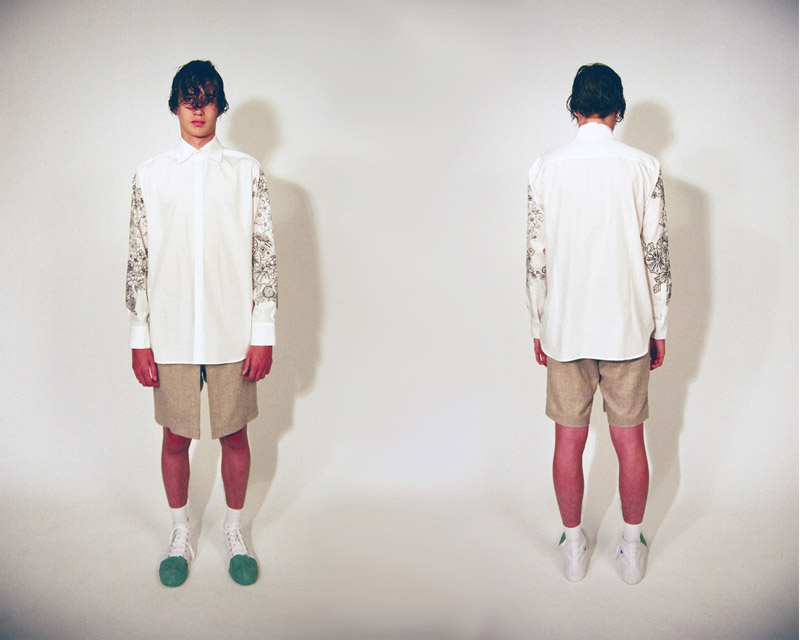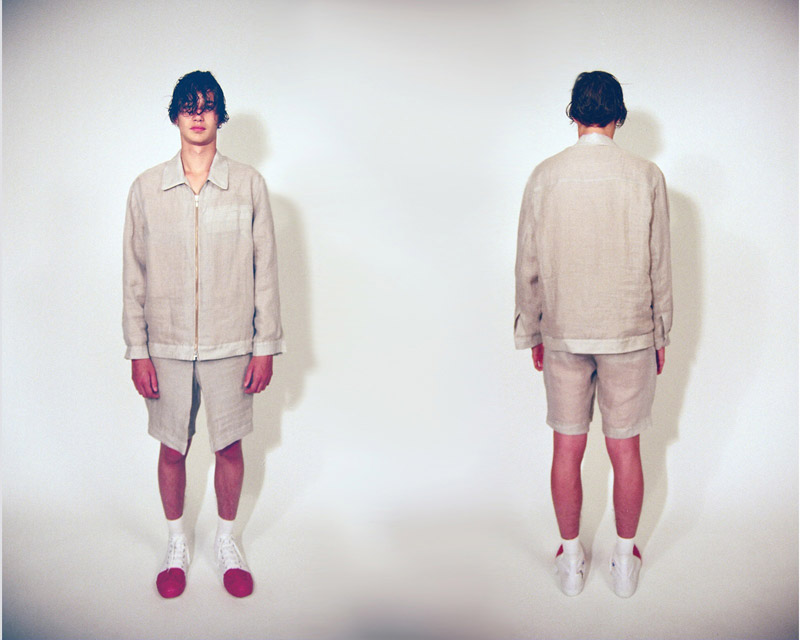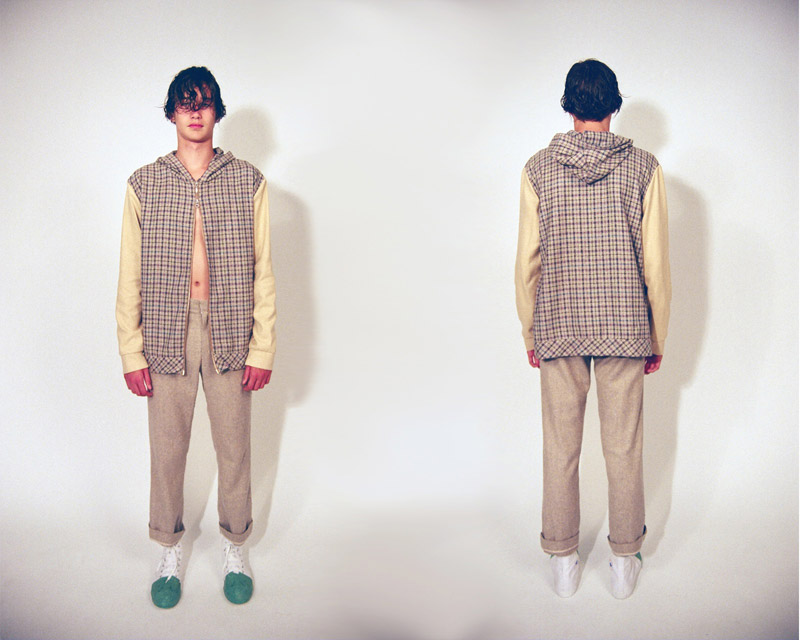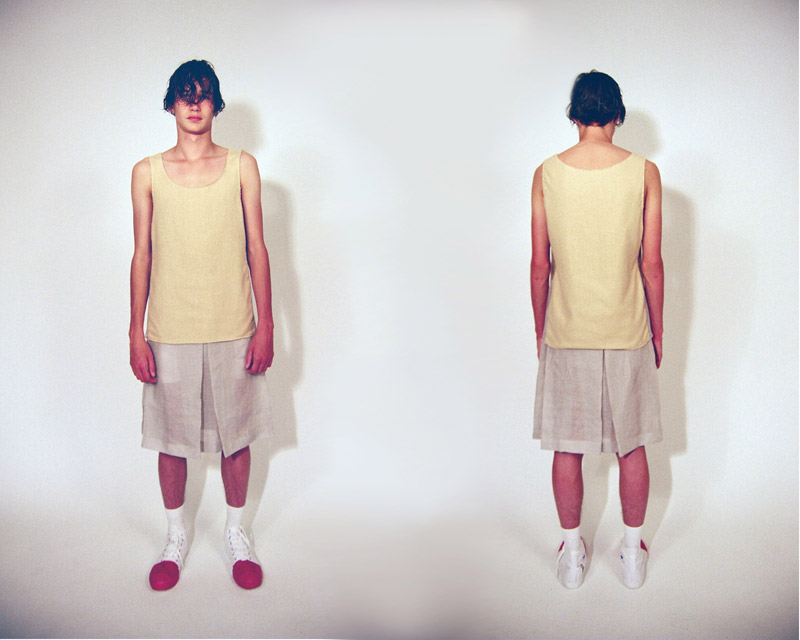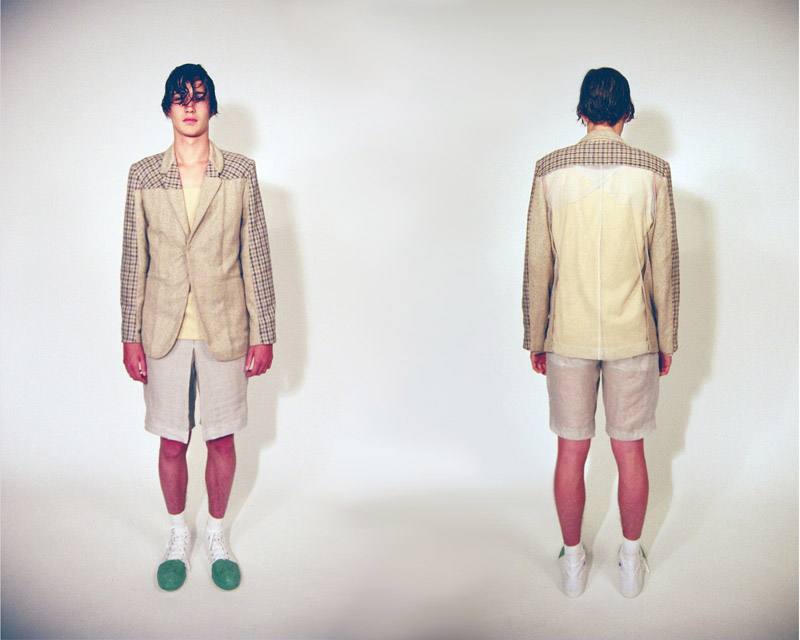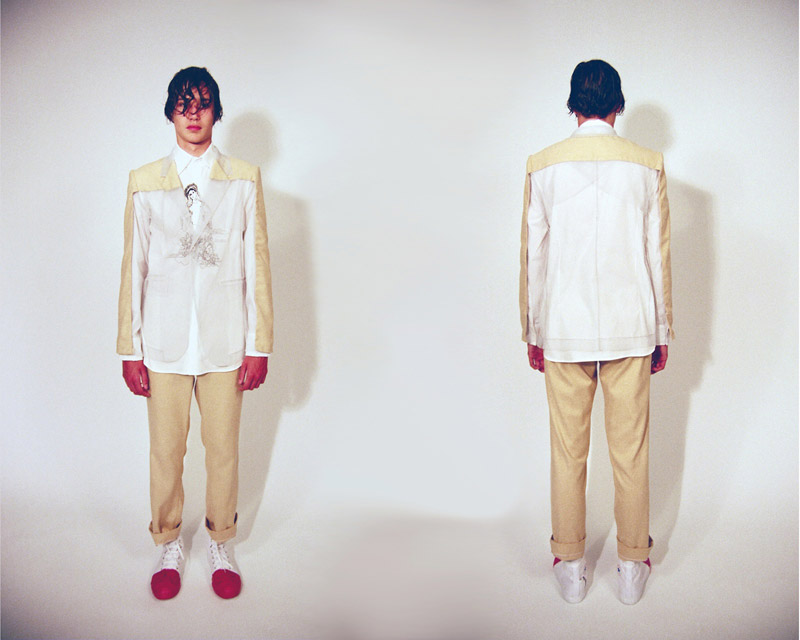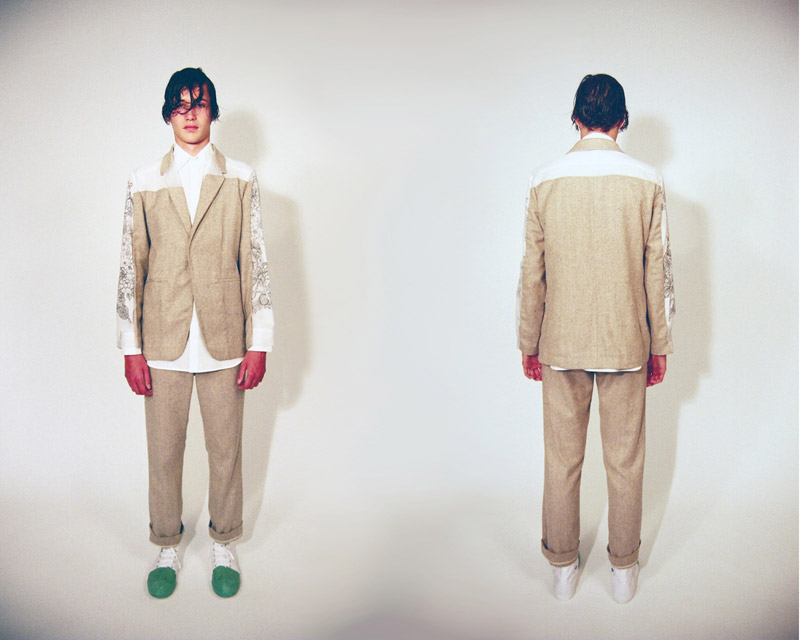 'Untitled (for Dan and Cedric)', Alan Taylor's Spring/Summer 2013 Menswear collection is a consideredselection of garments with an equally considered way in which they are constructed. It explores the idea of juxtaposition in both concept and silhouette.
Initially inspired by the sculpture work of Cedric Laquieze, a French born artist fascinated with creatures using all kinds of dead objects, from animal and bird skeletons, to dead insectsand plants. This juxtaposition of various textures found its way to Taylor's work through thefabrication. He worked with various silk tweeds, fresh linens and nets as the base for thecollection, mixing a variety of these not only within outfits but also within garments. Inspirationfor construction came from the installation work of Dan Flavin. His florescent tube sculptures sparked Taylor's development of not only of his outer garment work but his lining, pocket and inner garment construction, furthering his ethos of pushing the interpretation of modern menswear.
This season Taylor broadens his color and fabric story with a fresh pallet of both tone andtexture. Taylor worked closely with Magee Tweeds, a cornerstone of the Irish weaving heritage, finding a selection from their repertoire that is both directional and in keeping with Taylor's aesthetic. These silk tweeds in muted blue, red, green and natural along with loose woven offwhite linens provided the base for the collection with net to add a different dimension to the overall feel. Taylor developed an all white converse by using colored latex to complement the juxtapositions of textures.
Finally Taylor worked with illustrator Felicity Marshall on a set of prints exclusively for this collection. Taylor had been toying with the idea of using prints within his collection for months but needed a way that allowed him to incorporate them without distracting from the overallconstruction, which was to be the main focus. It was through religious iconography, traditional Japanese painting and the wire sculptures of Fred Sandback where this medium wasfound. Just using single prints rather than repeats on white cotton shirts allowed them to beunderstated and yet a highlight to the collection. Alan Taylor's SS13 collection is not trying to be an over the top departure from contemporarymenswear, rather a development from classic ideas with a fresh take on construction andfabrication.