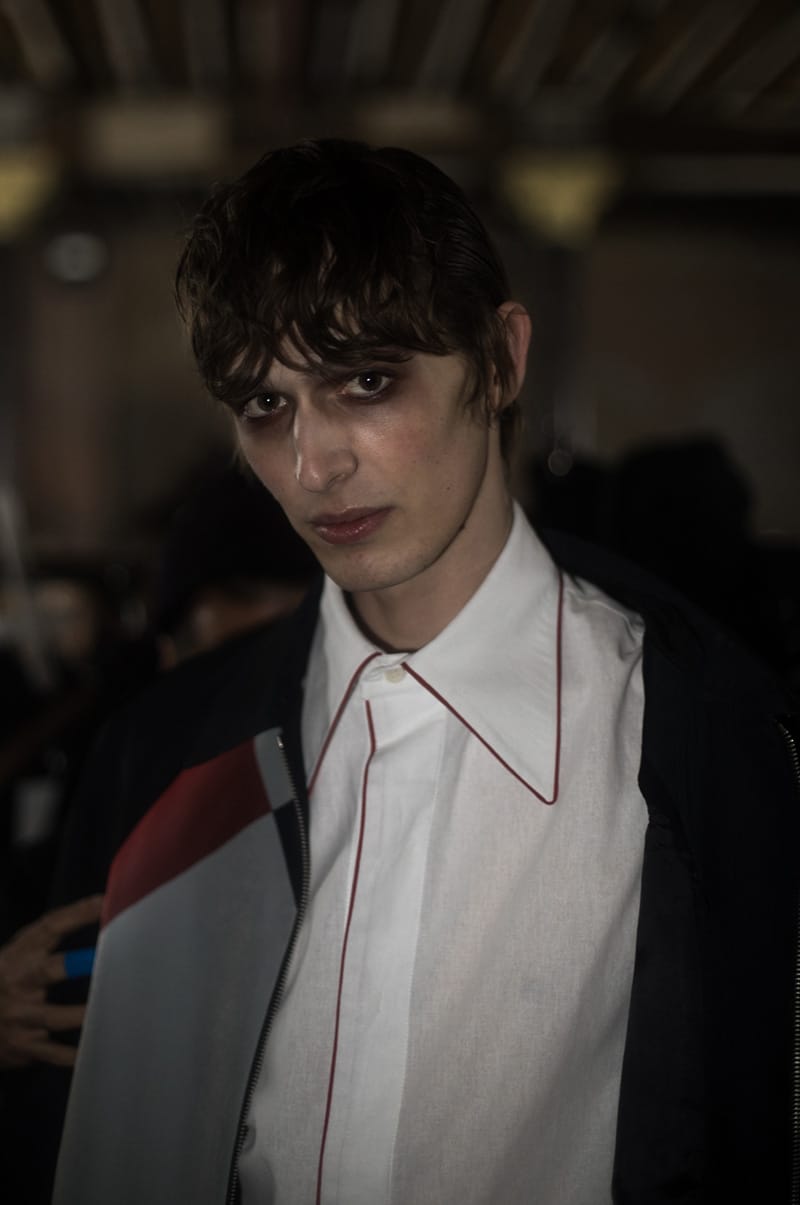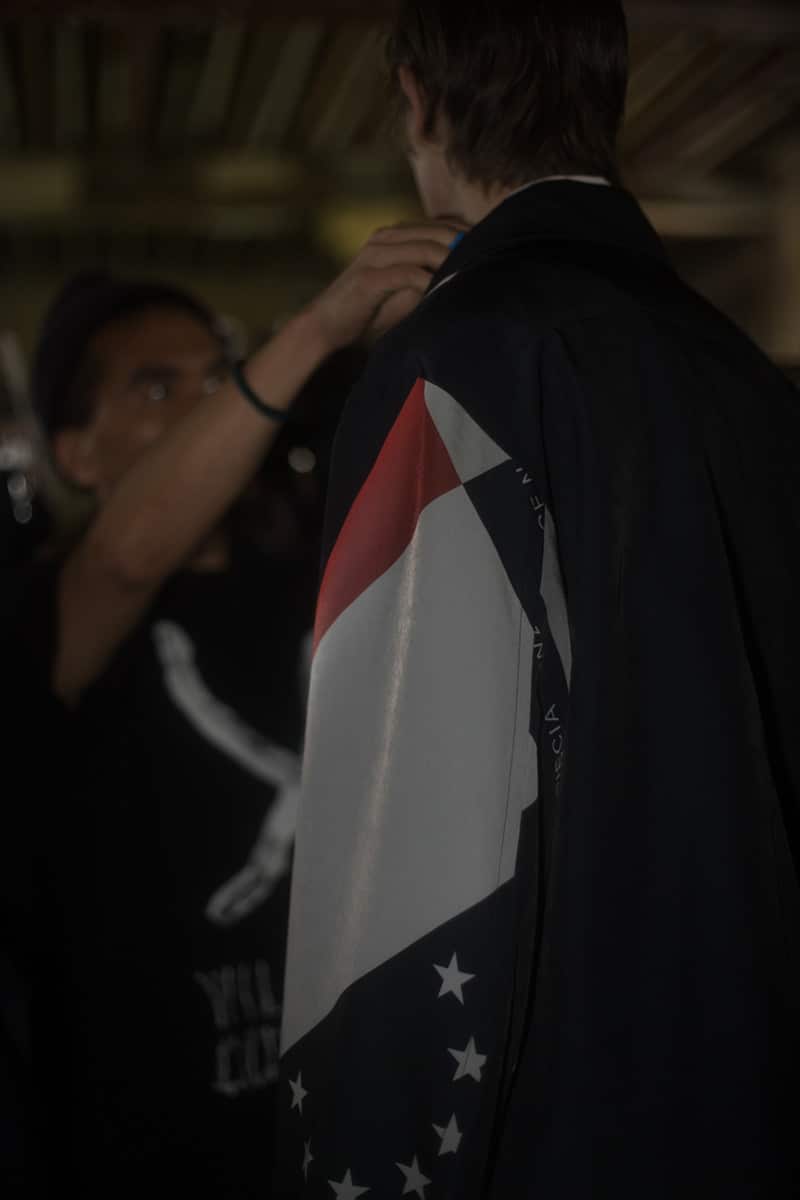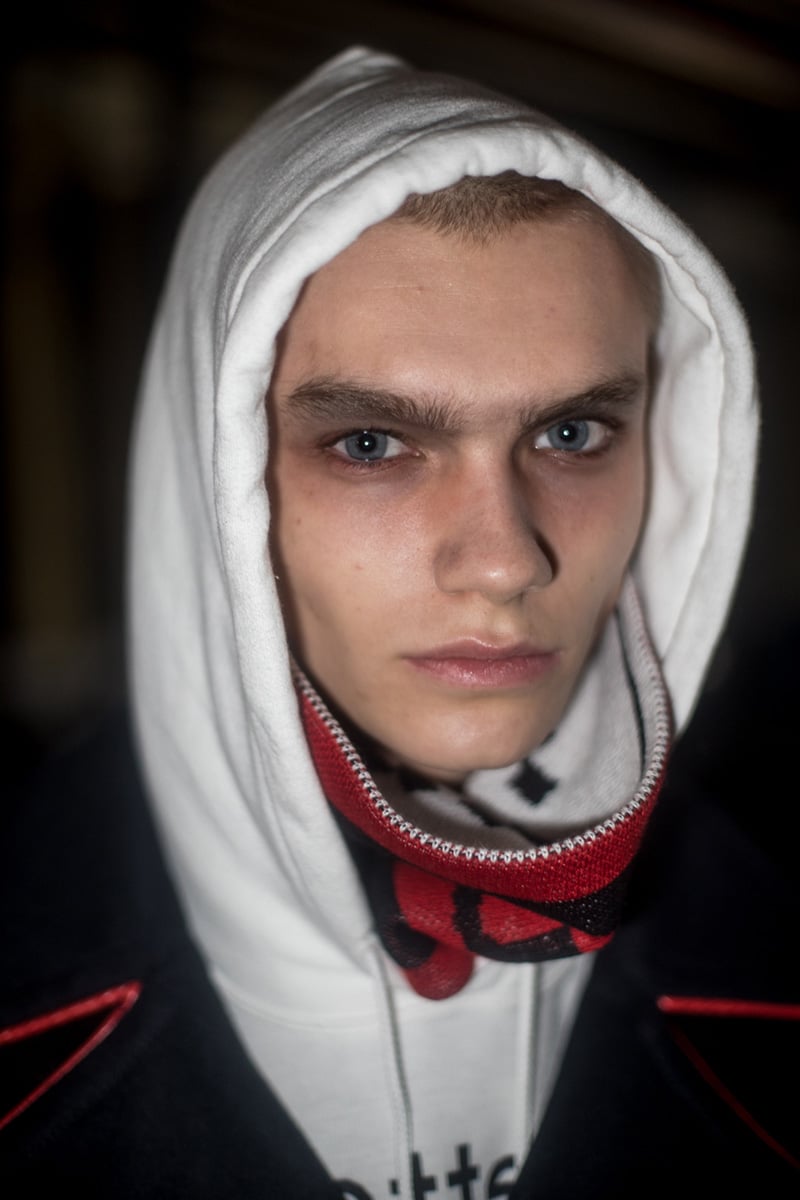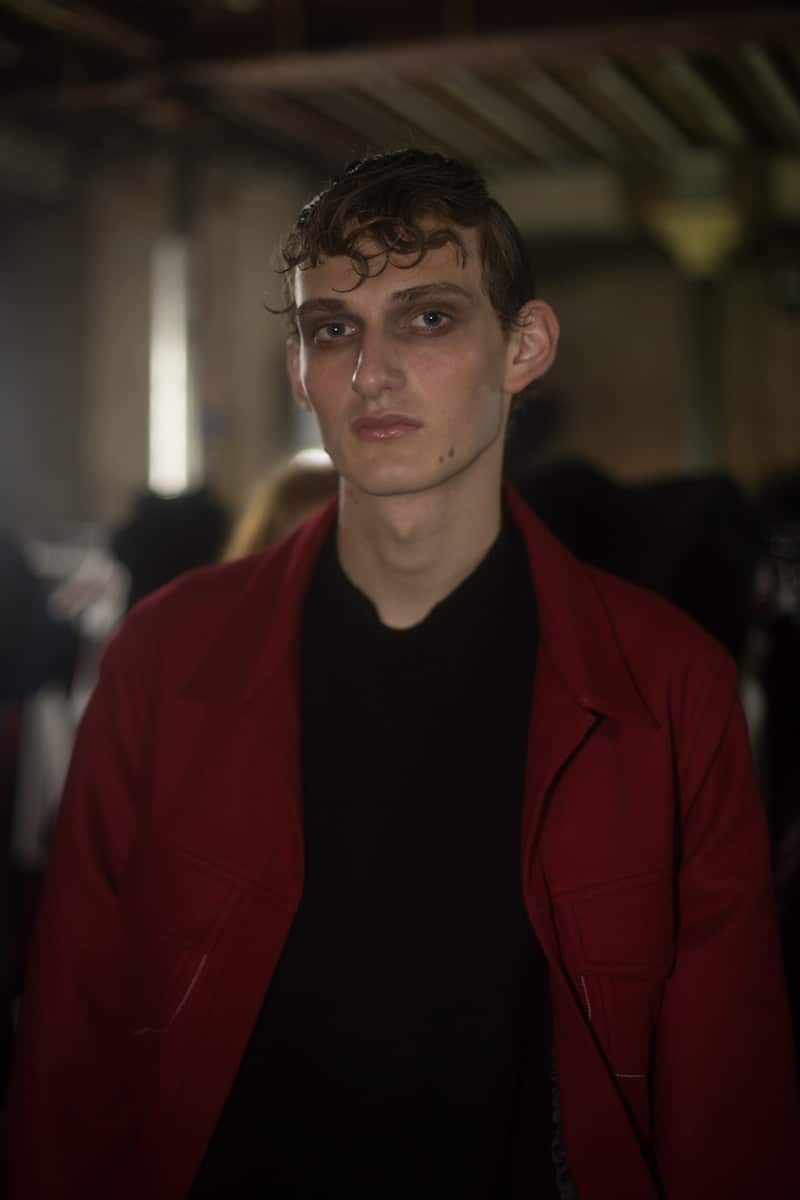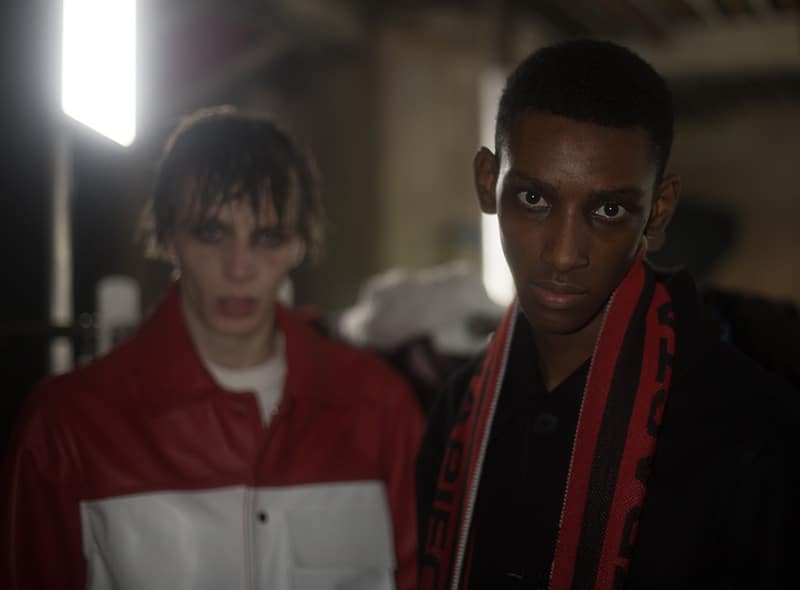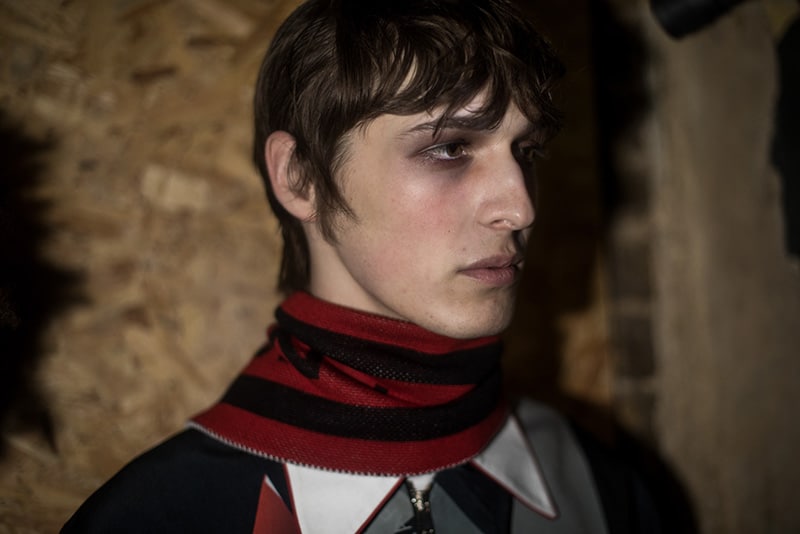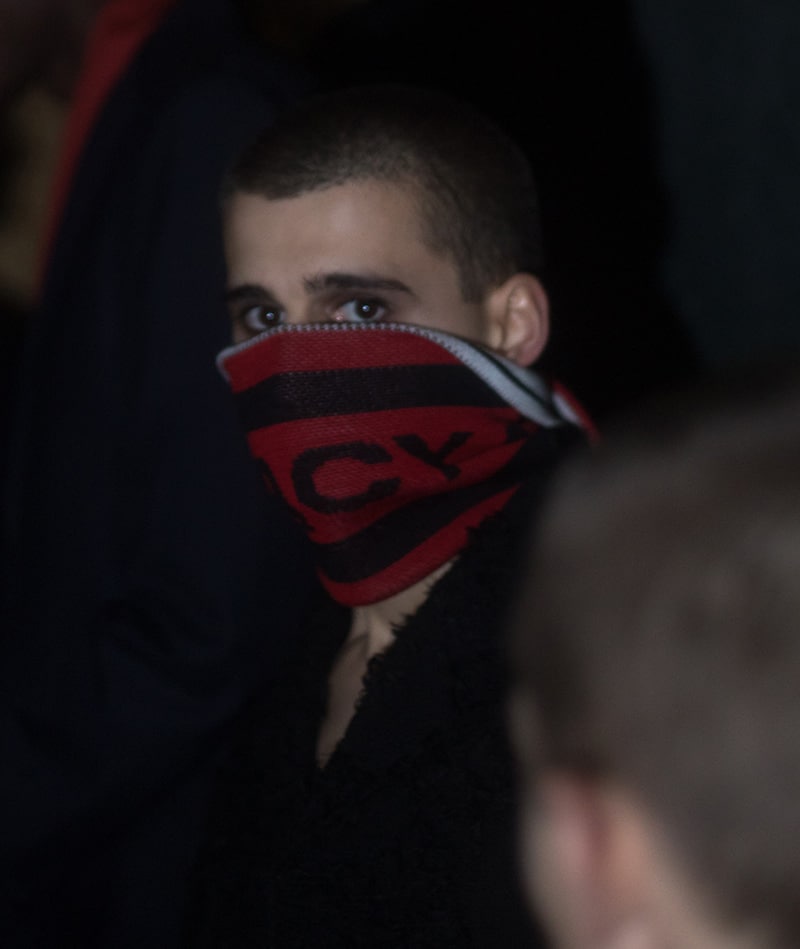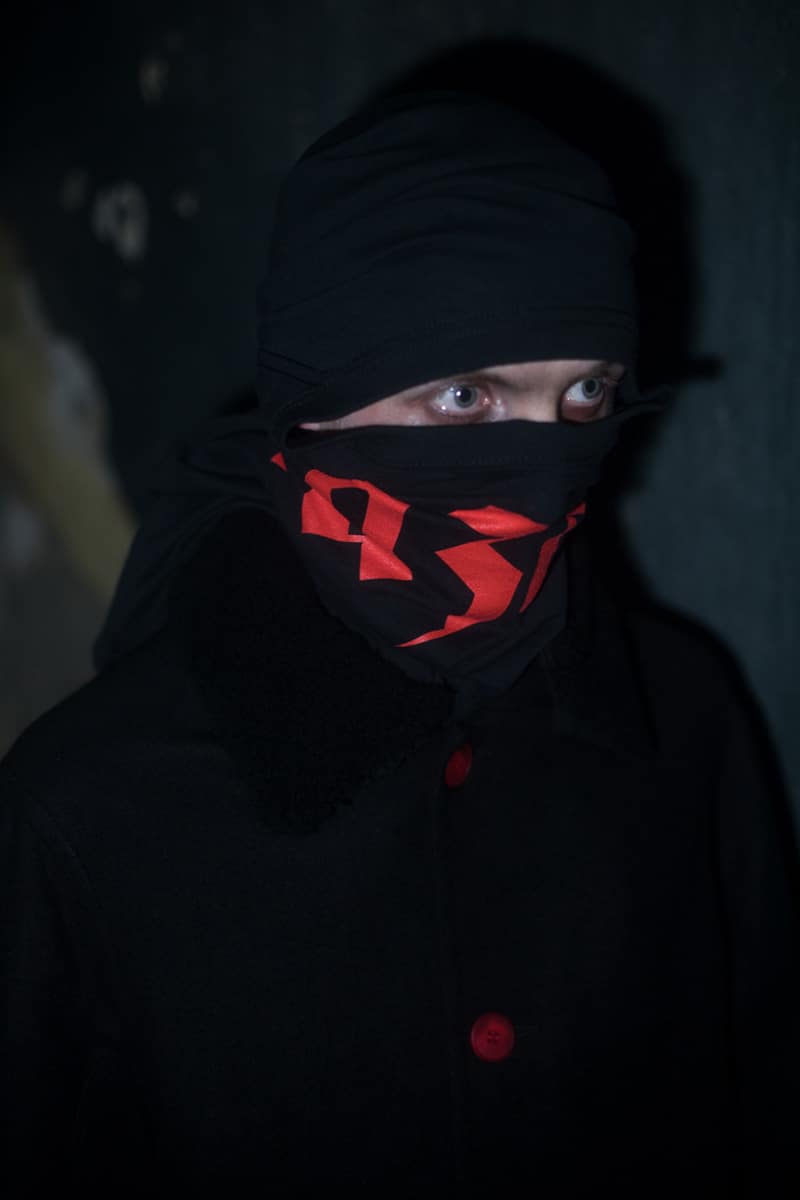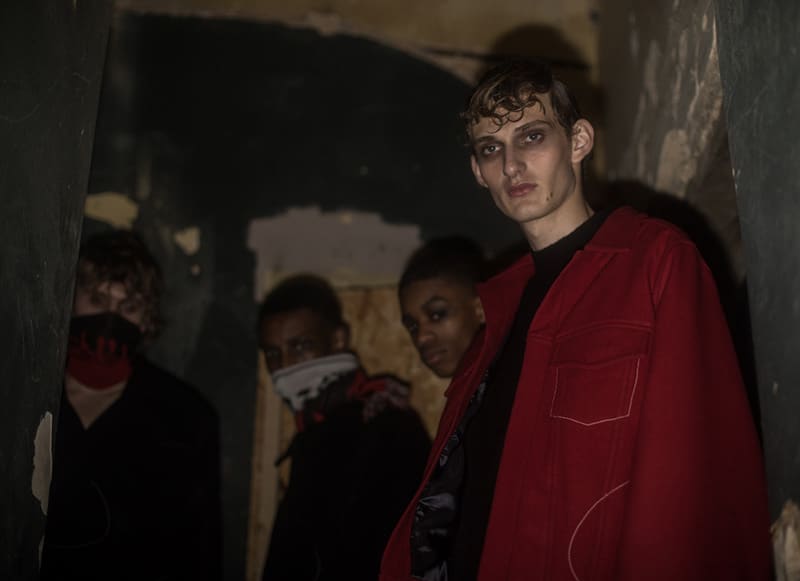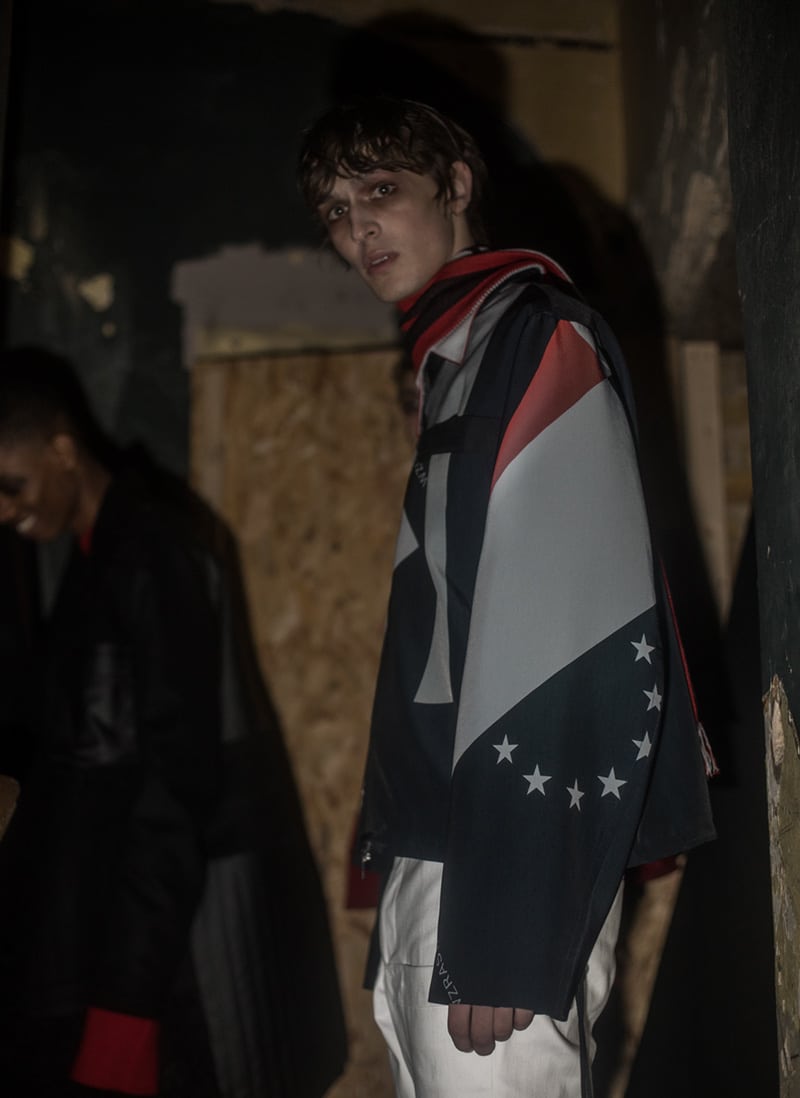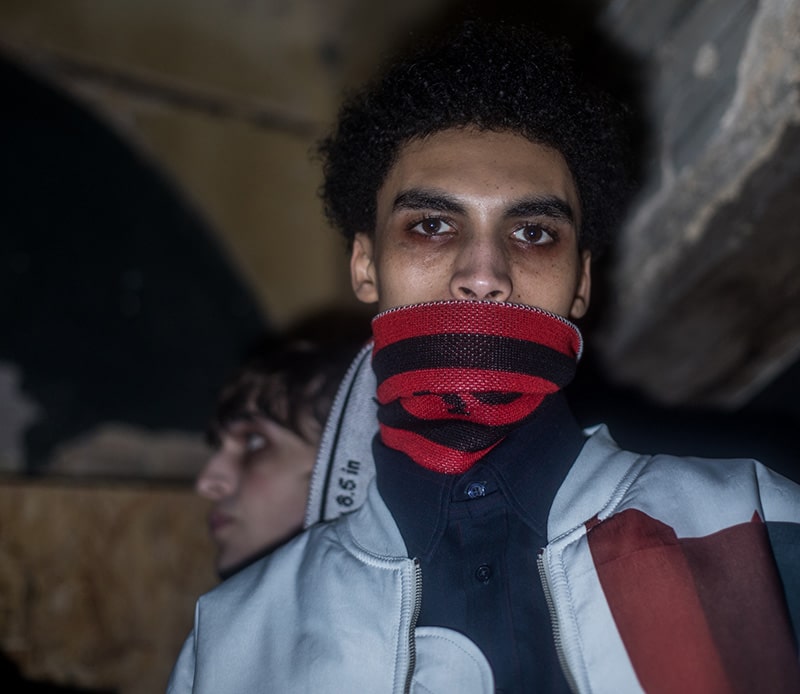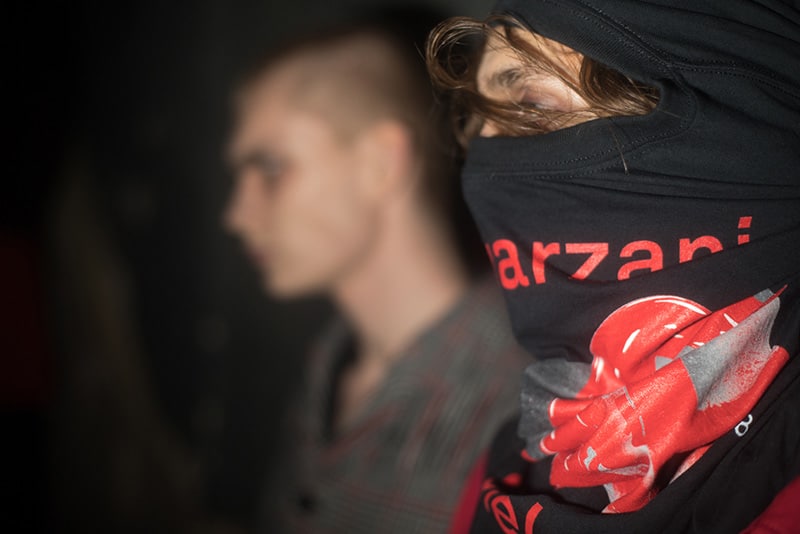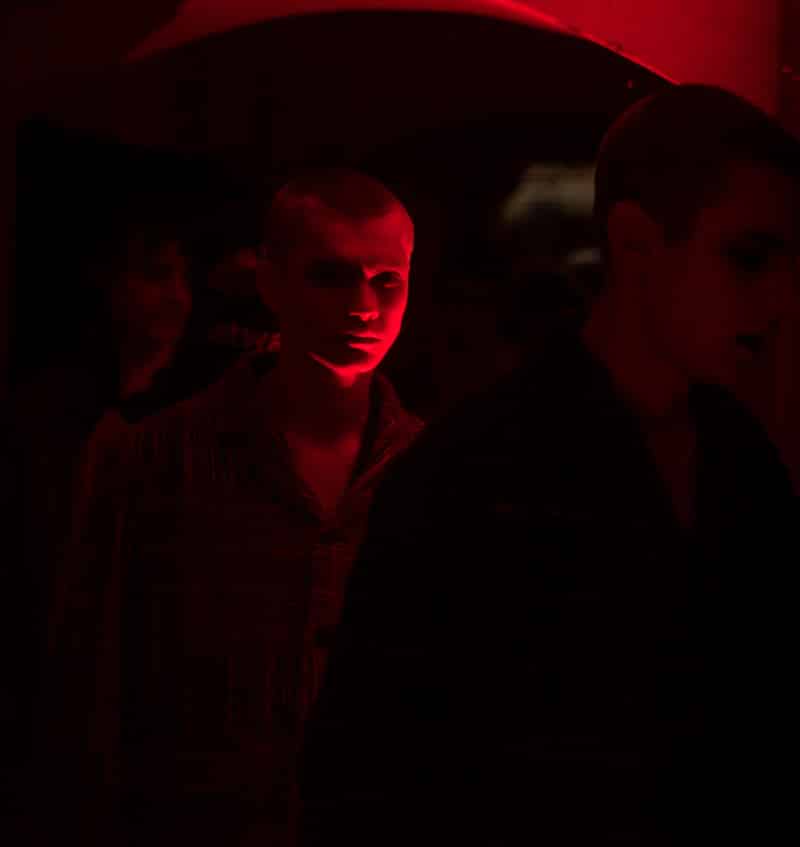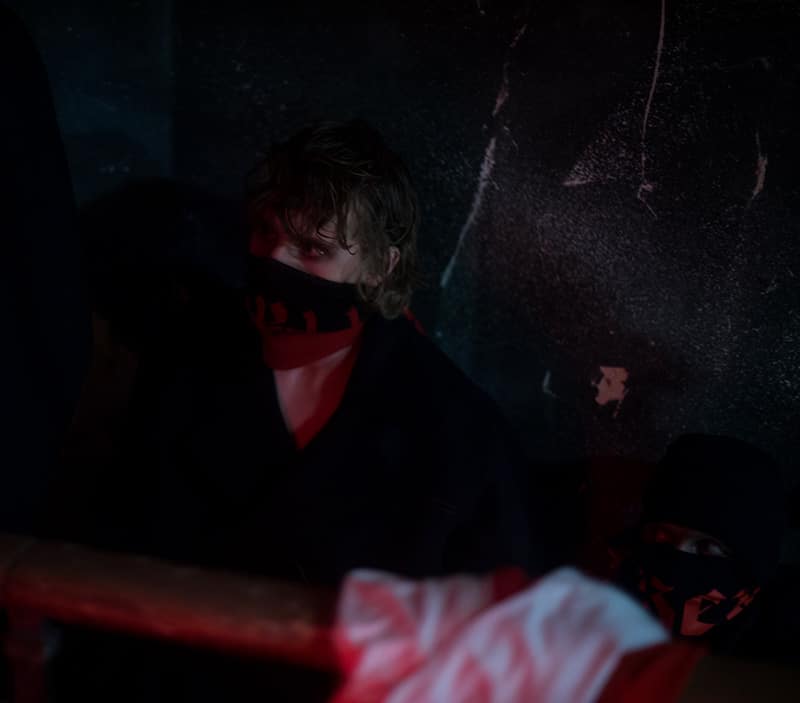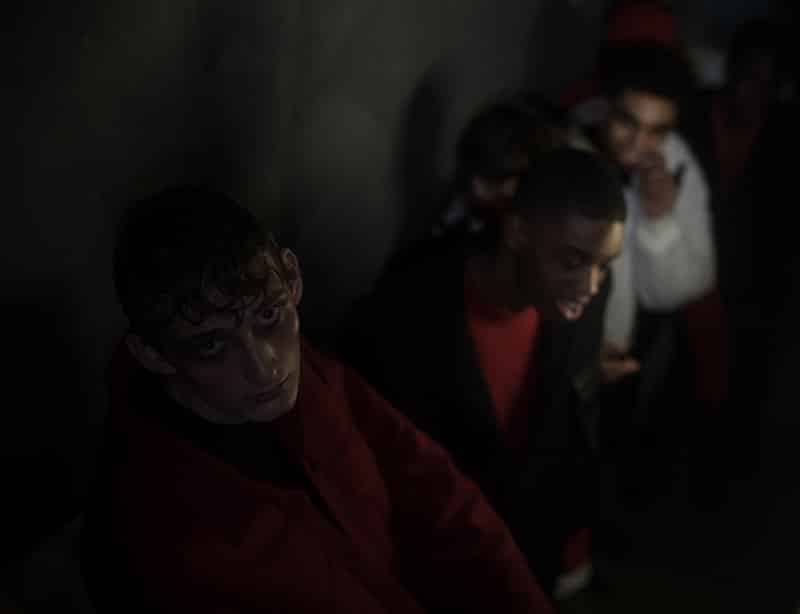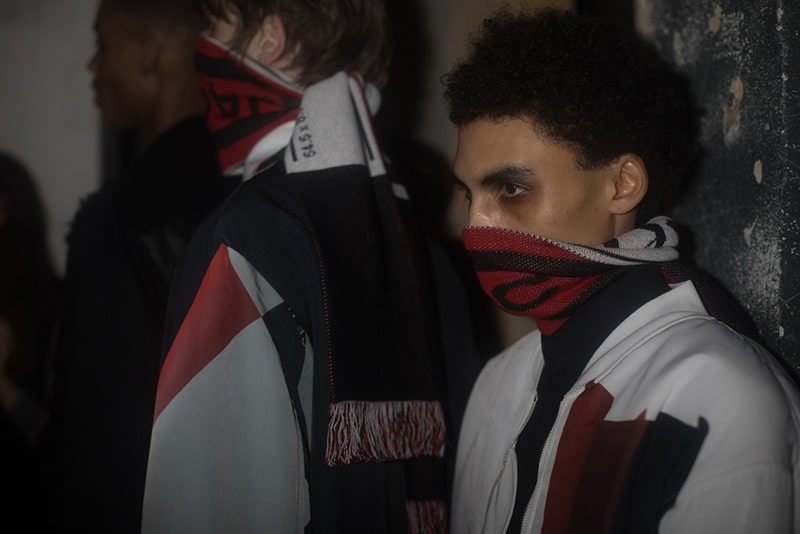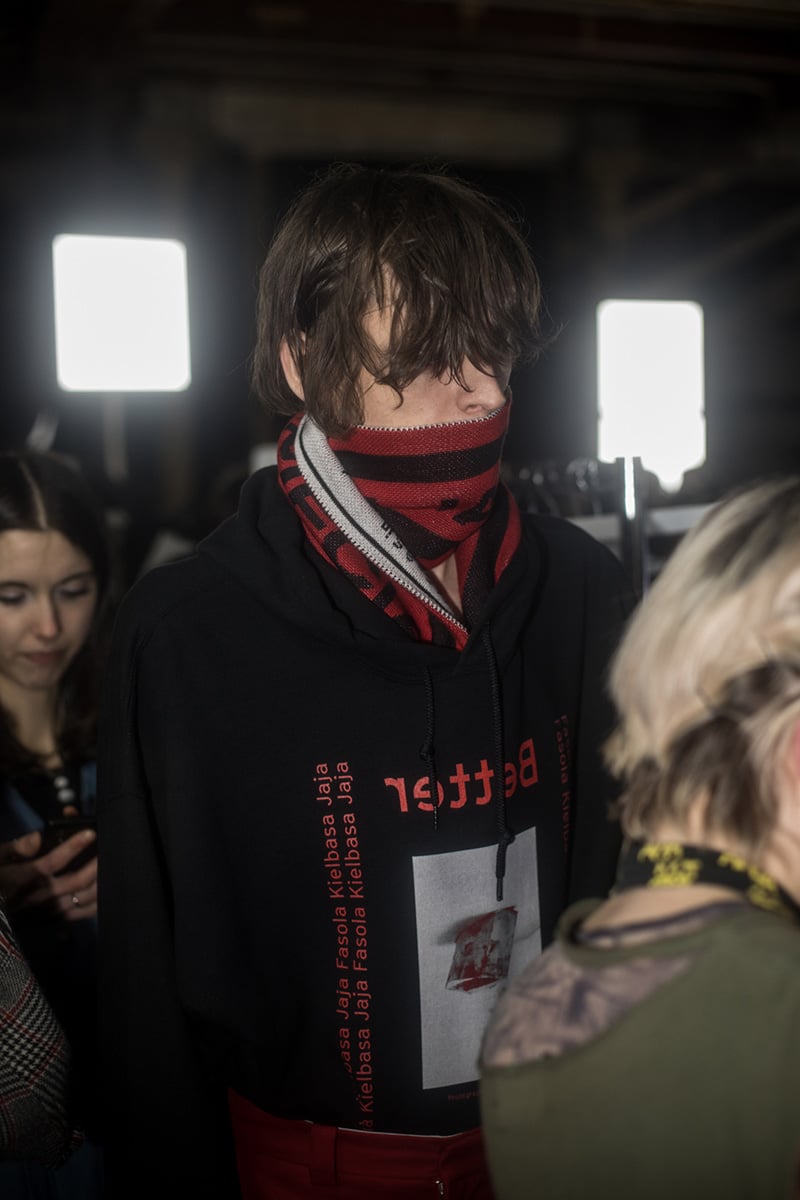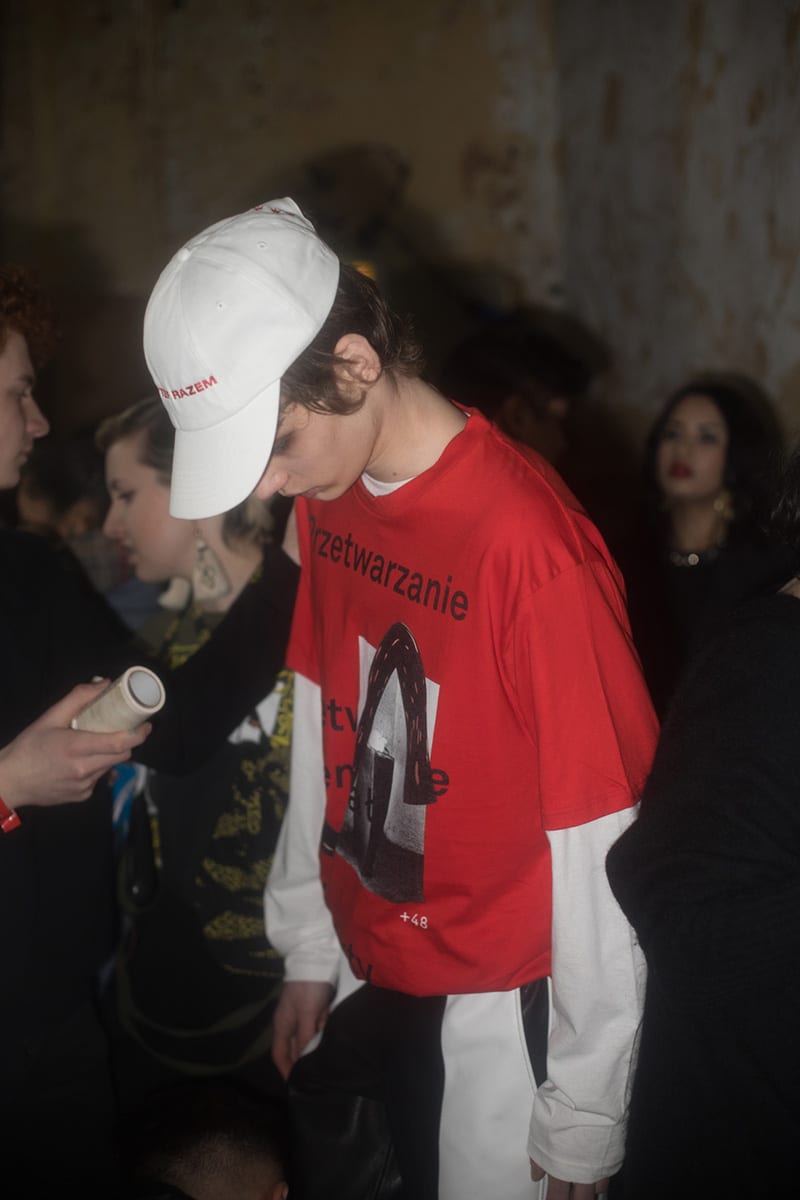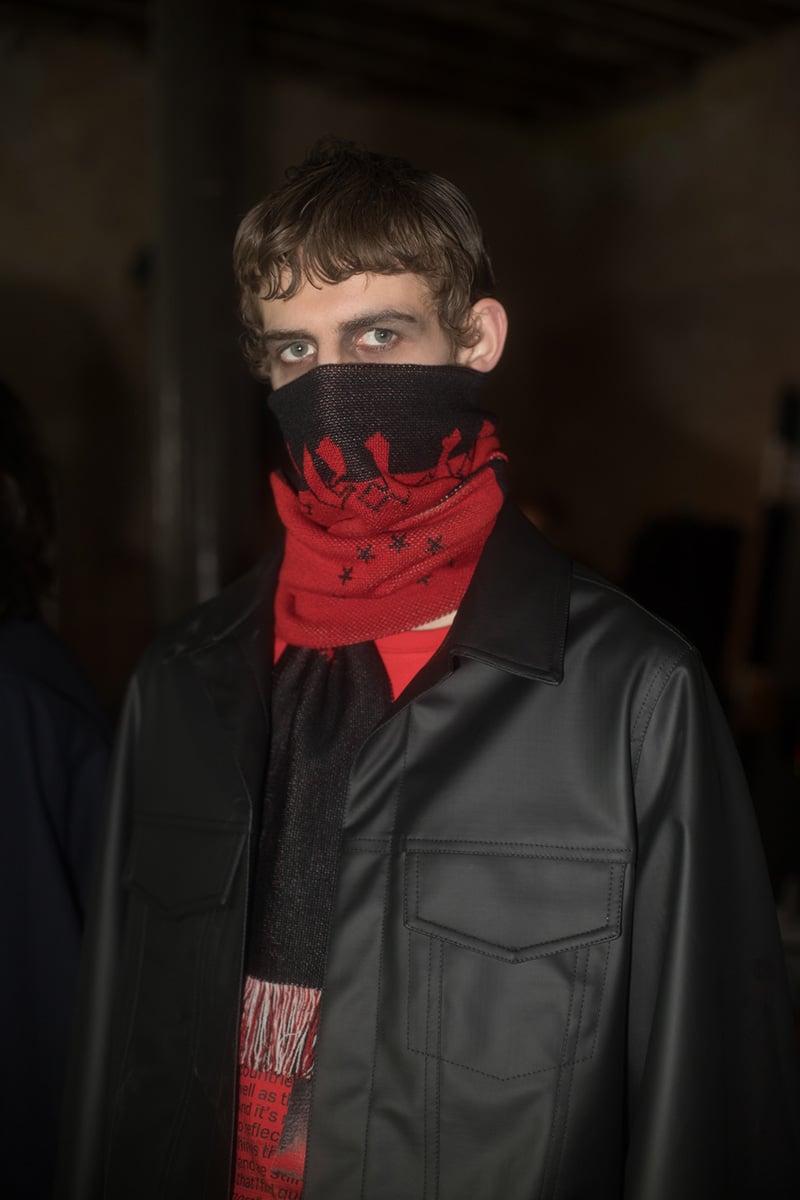 It was a first for LFWM to see a brand showcase its collection as a "Fashion x Music Experience". Although most designers commission exclusive mixes or performance artists to conceptually solidify their shows, this season Agi & Sam teamed up with Boiler Room to create an unseen before collaboration, broadcasting their show, artists and attendees live to music fans across the world.
With Boiler Room's status as the most exclusive site for previewing global "underground" DJ talent and the 'it crowd' that goes with it, their 1.7 million followers had as much of a front row seat as various buyers and press. It seemed there was a message on display by the designers as the tension in the show space was palpable. After a long intro by Holy Other, himself wearing a white T-Shirt balaclava, the lights blasted and out came models with drawn expressions, dark smokey eyes and concealed faces.
Privacy, border tensions, political aggression, these themes were all on display in a collection of primarily tar black, blood red and bright white. With clear references to Russia and the Soviet, flags draped under suit jackets and stars were printed on to sleeves and arched in a semi circle on backs.
The cuts were harsh and boxy, often exposing shards of white across the ankles or shirting beneath an asymmetric overcoat. These lines echoed sentiments from the show zine that accompanied the collection showcasing commissioned art and poetry from a range of artists. "What side are you on?" Asked the newsprint paper. "Left"? "Right"? What football team do you support and what beer do you drink? These basic differences between humans often stand for much greater divides, and considering the overall mood of the collection, it seems Agi & Sam are foreboding a dystopian civilisation that's less than civil.
Stand out pieces included a fluffy black check board two piece suit, both in men's and women's variations and houndstooth check coats with panels of half weave. The Woolmark knits were seen with red piping on a matching co-ord, as well as a jumper dress style, the sleeves hanging low over the model's hands: a recurring trend over recent seasons.
Photos by Iolo Lewis Edwards for Fucking Young!