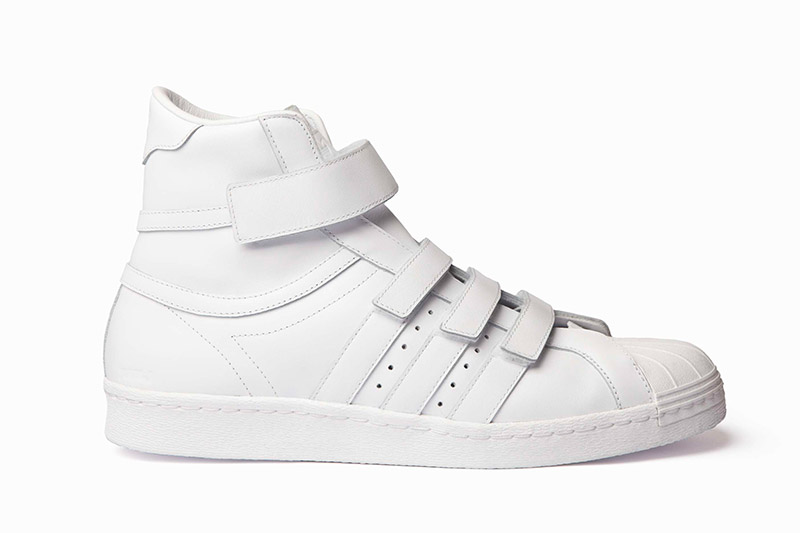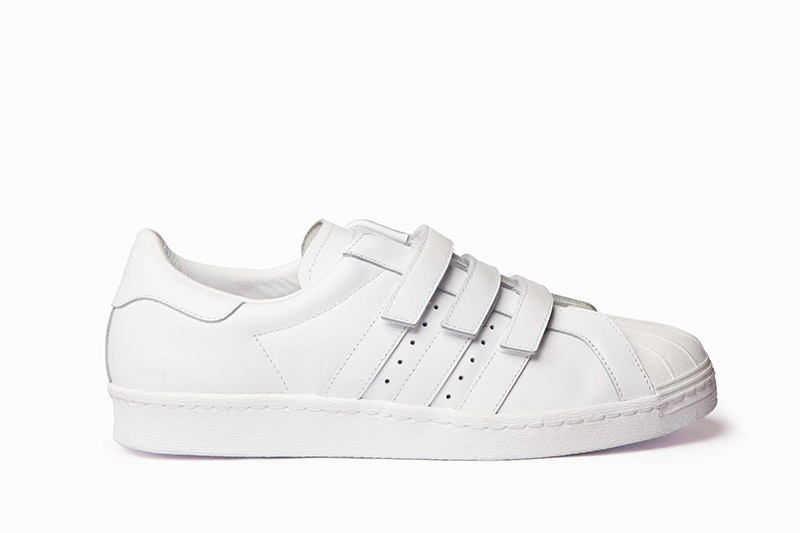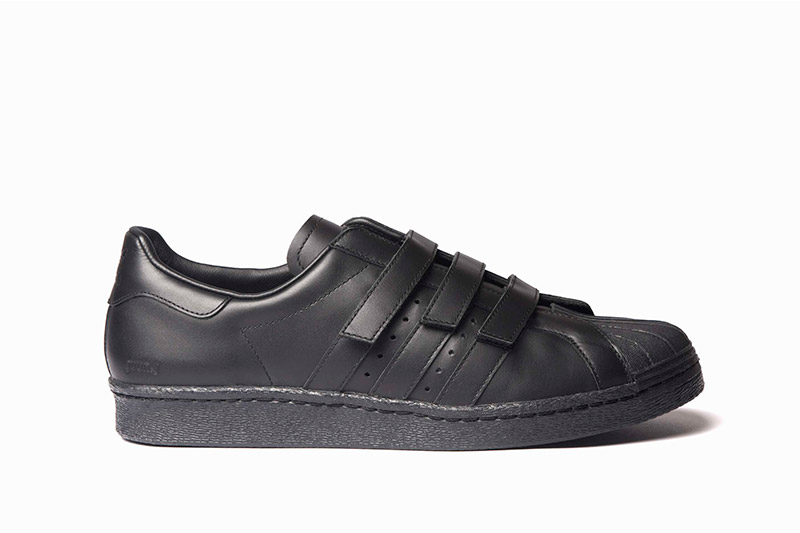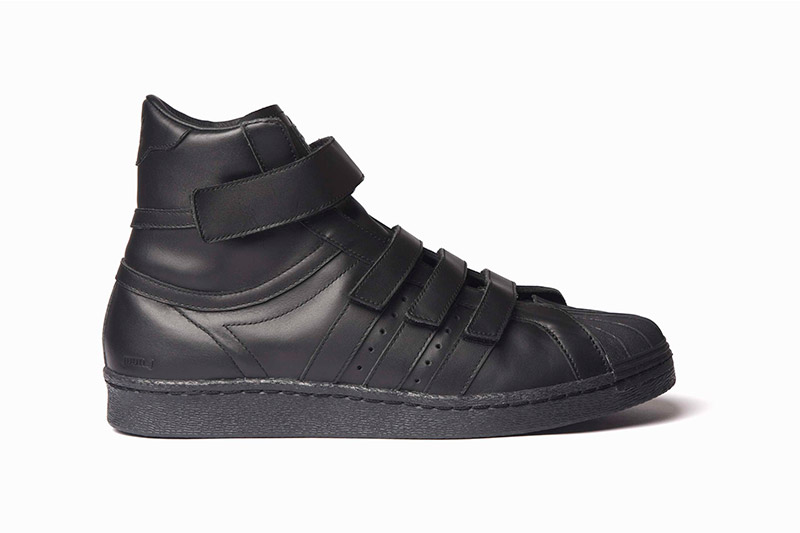 The adidas by Juun.J collaboration represents the perfect combination of Juun.J's decidedly modern approach to design with adidas' heritage in sport performance. For the Spring/Summer 2015 collection, Juun.J has given the legendary adidas Superstar an update by deconstructing the iconic 3 stripes, resulting in a white minimalist style available in a low and high cut version, first time presented in his show during Paris Fashion Week.
The Superstar has been a classic since 1969, it was originally championed solely by top-level basketball players but this unmistakable shell toe shoe eventually transcended the court, making its way onto the streets becoming an inherent and vital part of youth culture. The collaborative product highlights adidas' origins in sports while at the same time expressing a fresh sensibility inspired by youth and street culture, emphasizing the signature mood of the Juun.J brand.
The adidas Superstar by Juun.J will be sold in selected boutiques worldwide and online on adidasx.com from February 2015 onwards ranging from 240€ – 280€.