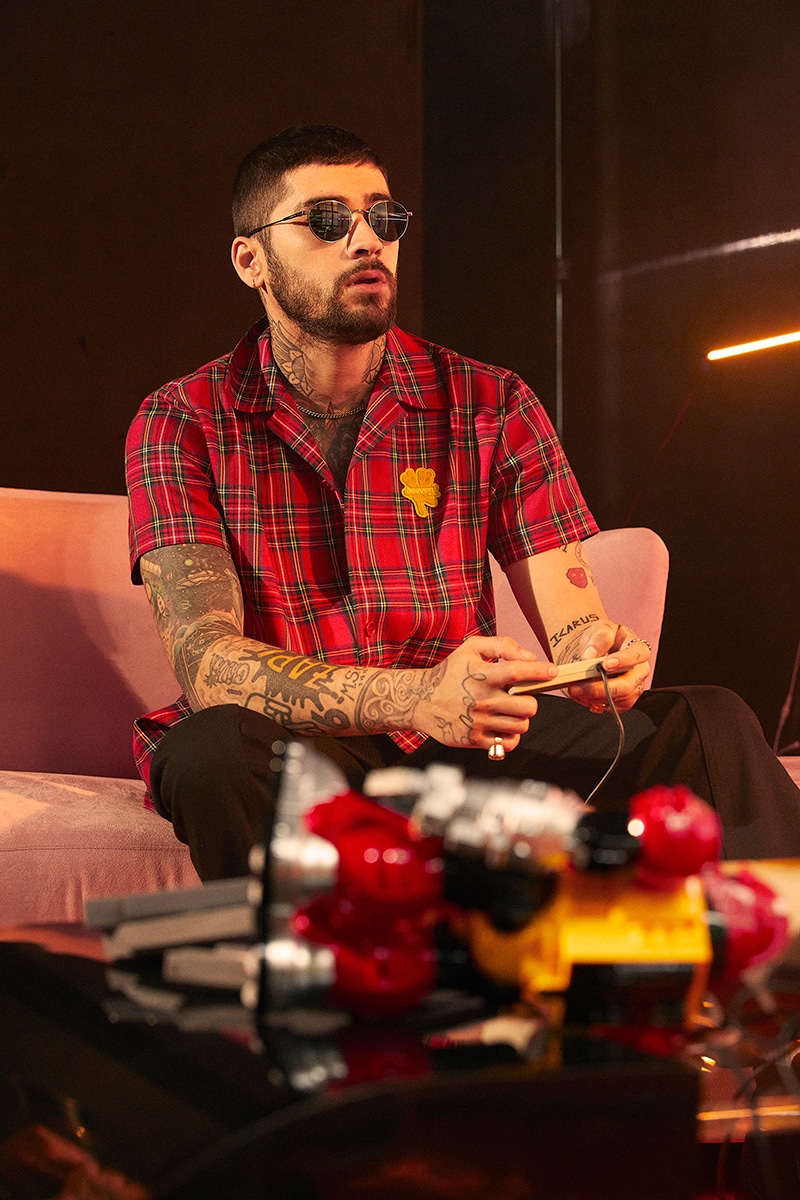 Artist, writer, foodie, gamer, designer, fashion lover. . . but the list doesn't end there. In fact, it has no end. After interviewing the international artist on his latest collab with Arnette, we've found that the possibilities with Zayn are endless – he's not one to cut out any opportunity until he's fully explored the potential. With collaborations like Versus Versace, Giuseppe Zanotti, and more recently Arnette under his belt, Zayn is certainly no stranger to being a fashion icon. It'd be especially interesting to see what he cooks up next considering the fact that he managed to combine two of his passions in one – video games & fashion/design with his latest Arnette collaboration.
In this collab we get to see Zayn's love of gaming crossover into the graphic novel universe and the sunnies are even named after legendary characters from both epic graphic novels and cult movies. Lucky us, in this collab we get yet another glimpse into Zayn's mysterious mind. On top of being a byproduct of Zayn's creative world, the sunnies are gender neutral and made with sustainable bio-acetates and bio-lenses which hits multiple metaphorical birds with one big metaphorical stone – being accessible to trendsetters of all genders all while still keeping the environment in mind. Can't you just imagine cruising down the boulevard with the bright neon lights in these shades?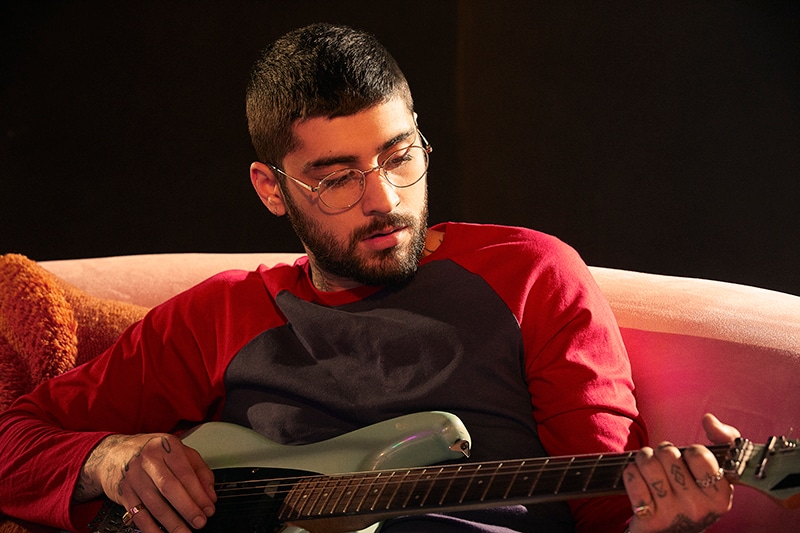 Now, creative endeavors aside, we also found that Zayn is a bit of a foodie and I'm happy to report that we both share a soft spot for homeland snacks – a new layer of relatability I for some reason wasn't expecting to find.
Check out some of the fun facts we unearthed while catching up with the artist to see if you too share some common ground with the ever so mysterious, always evolving artist that is Zayn.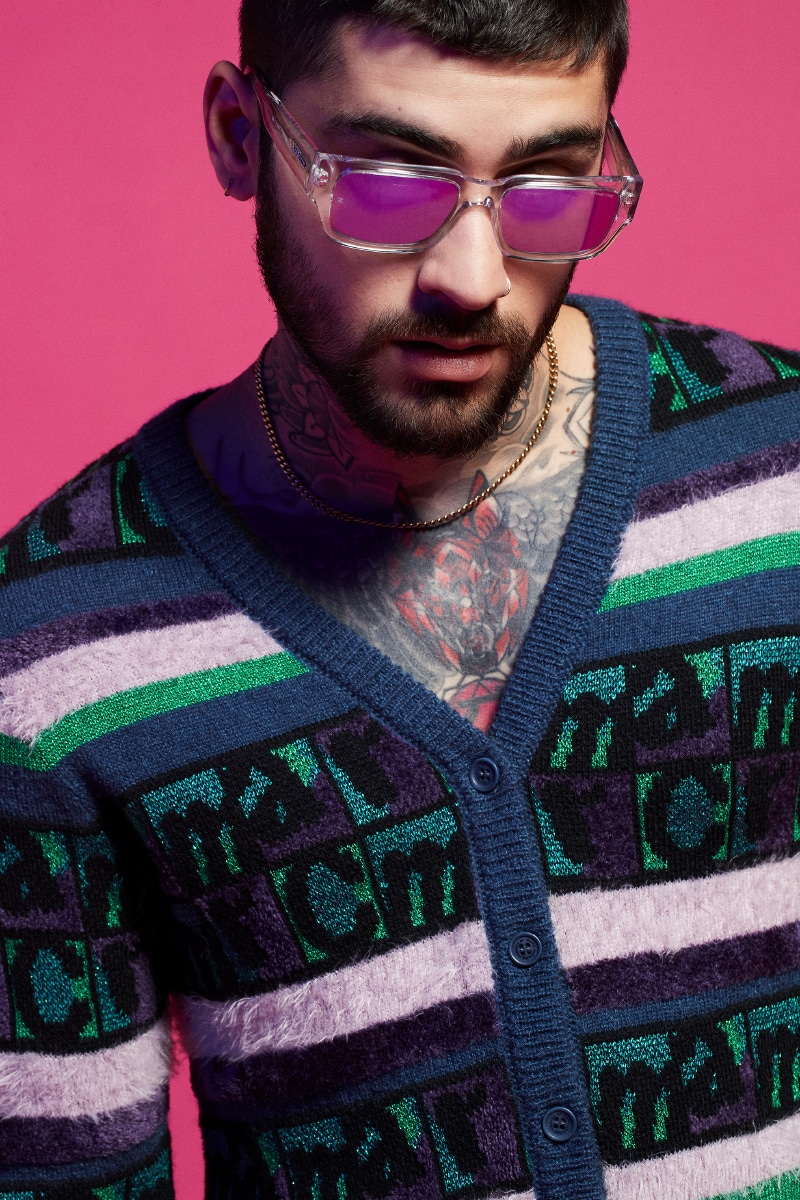 You've collaborated with Versus Versace, Giuseppe Zanotti, and now Arnette – is becoming more involved with the fashion world and designing something you're interested in focusing more on? Perhaps your own brand one day?
Owning my own brand one day is the goal— designing is something I'm passionate about. I'm always creating and would love to put that into fashion ;).
Which designer or brand would be your ultimate dream collaboration?
A lot of people are doing really cool things now, so I'm not closing anyone off. If the idea is right and I like the design, I'm down to collaborate.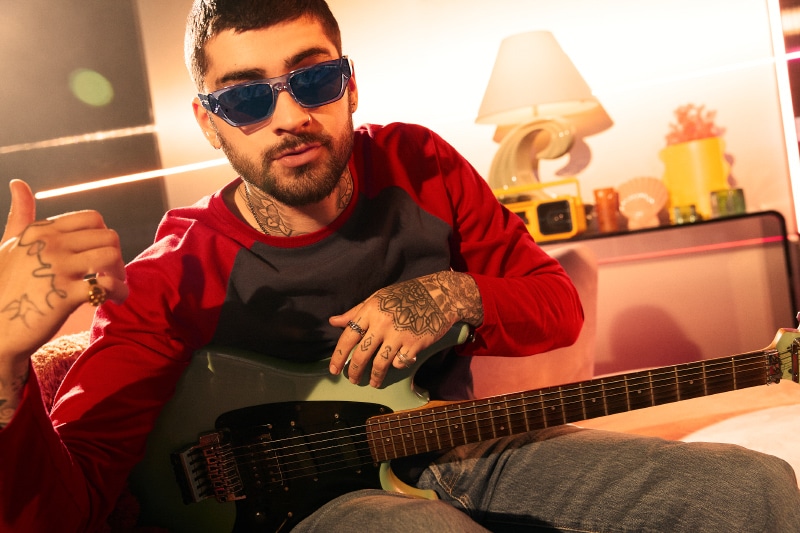 In terms of fashion, are there any trends or styles that you could never see yourself wearing? Or maybe there's something you want to give a try?
It really depends on what I feel like wearing— I'd never rule anything completely out. It just depends on what I'm doing and where I'm going.
I've heard you can be a bit of a foodie! Do you have a signature dish that you like to make?
I like to make a good Spaghetti Bolognese with fresh ingredients — it's my go-to.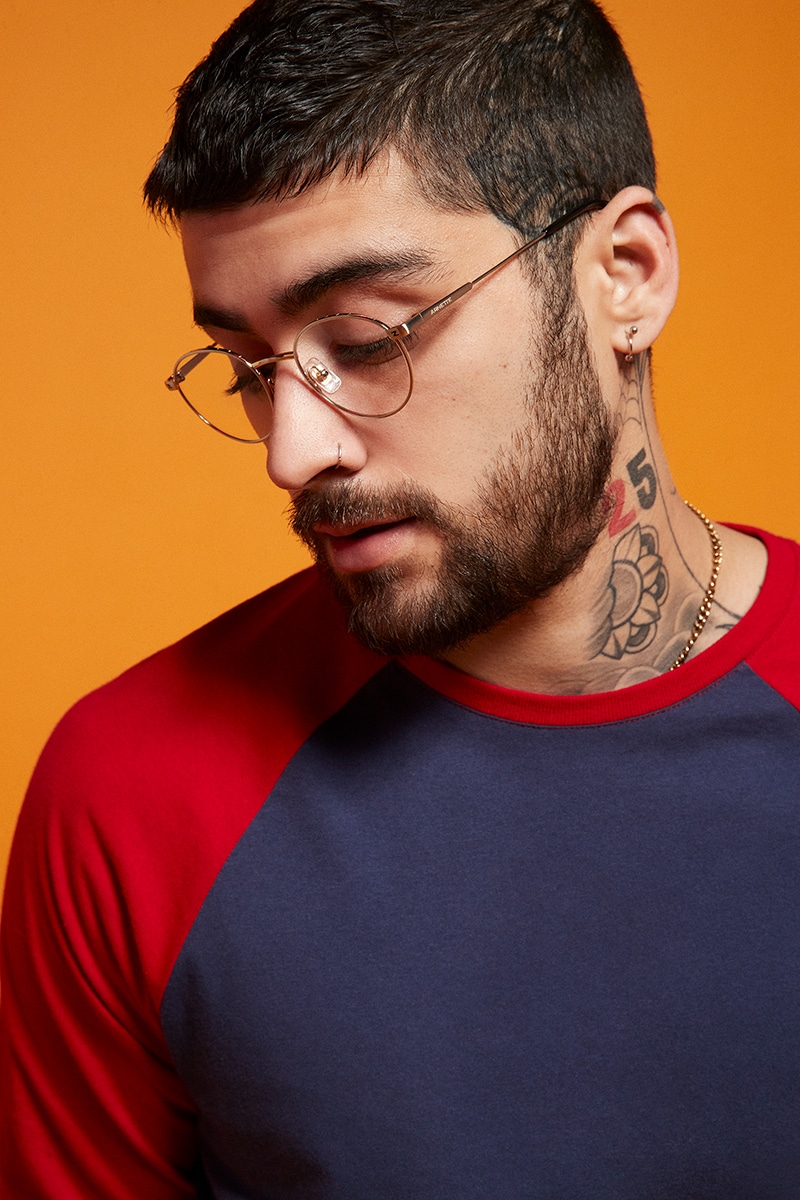 What's a comforting meal when you're on the road? Are there any foods or snacks that you absolutely have to have no matter where in the world you are?
Fuckin' yeah, I've got to have all my British munchies— wotsits, quavers, skips, boosts, lion bars, chewits…all the good stuff.
It's a Friday, sweats-on, ordering take-out kind of night. What are you ordering, where from, and what are you watching?
Watching Seinfeld and ordering sushi.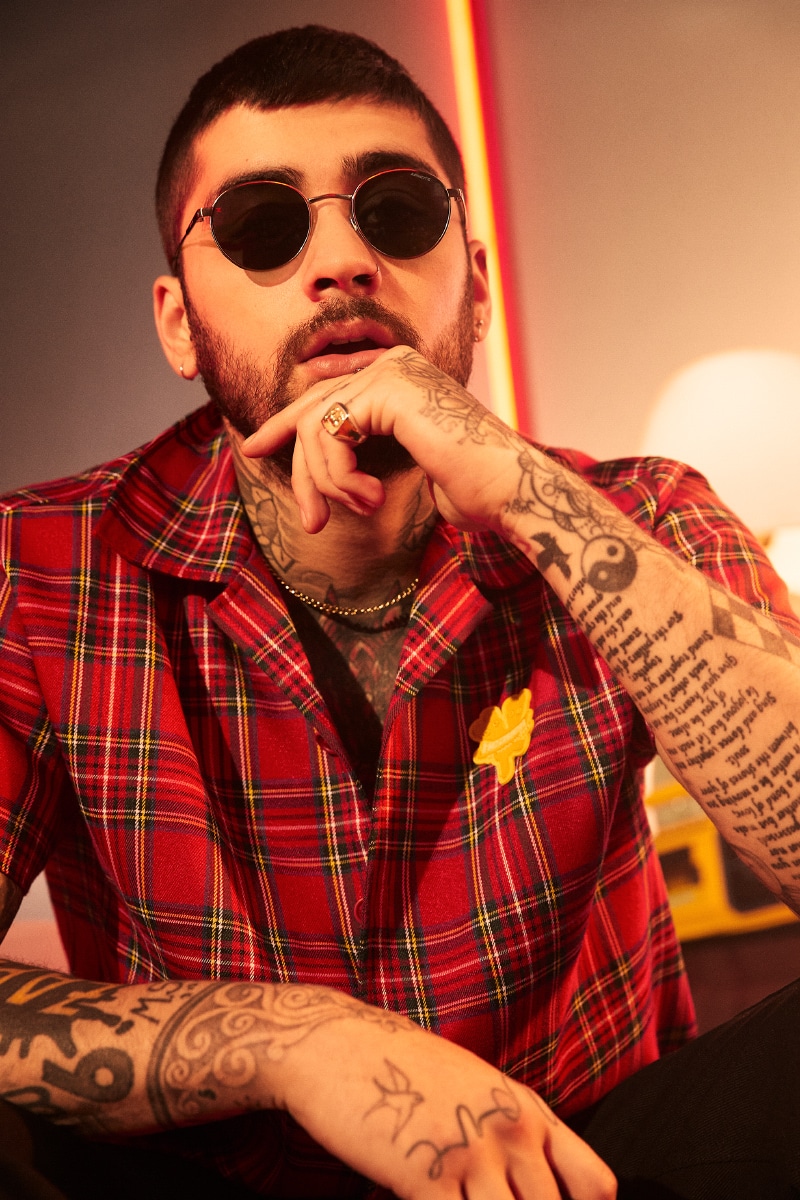 What was your last Netflix binge? Any shows that are a guilty pleasure?
My last Netflix binge was Avatar Last Airbender – No guilty pleasures when it comes to shows (If I like something I'll tell you)! I love watching Japanese anime and I'm currently watching The Cleaning Lady on Hulu.
You were in your first year of A levels, not to mention you aced them when you went off for X Factor auditions. Would you ever go back to school? If so, what subject would be of interest?
I've always been really interested in English. Writing is a big part of my craft.
How do you find inspiration and keep the flow?
Inspiration varies for me depending on the day and my mood, but I get inspired by everyday life. You can find inspiration all around you.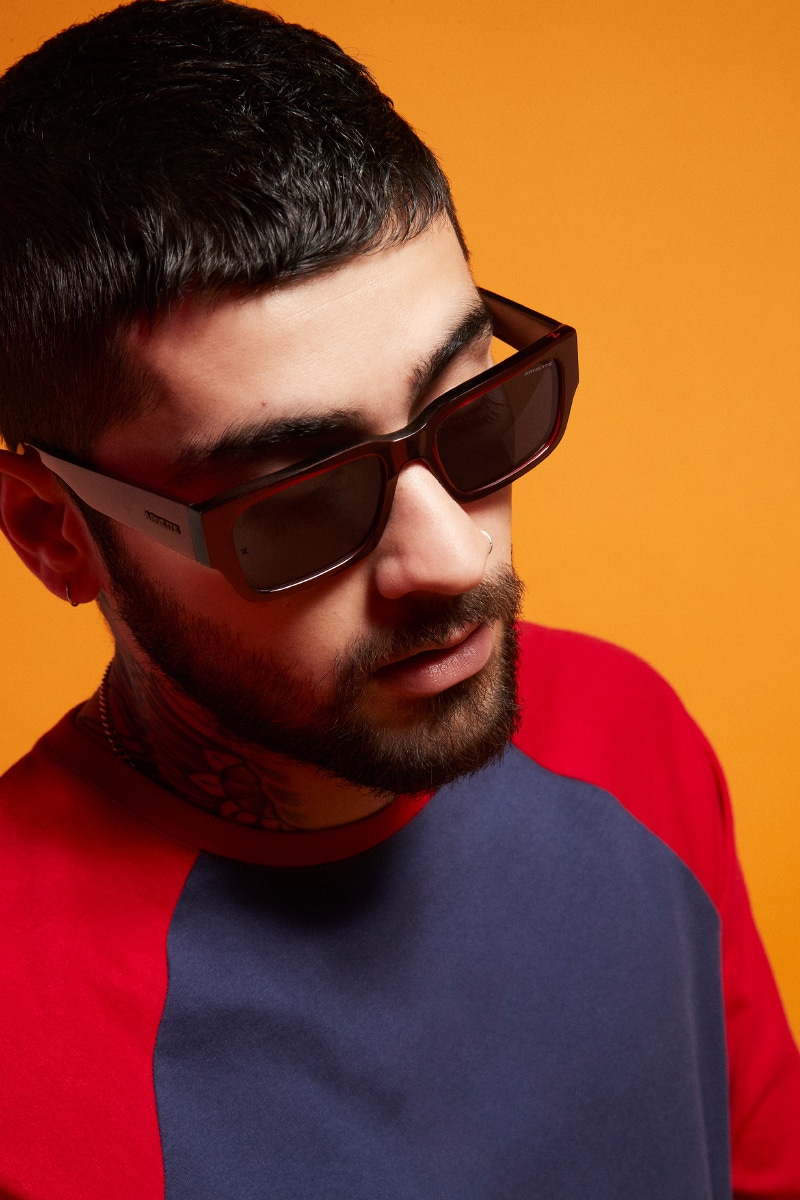 Do you have any future tattoos planned out already?
Definitely not planned.
Any bad habits that you wish you could break but still can't seem to?
None :).
Do you have a process for song-writing or do you just jot things down as they come naturally? Written anything lately?
I am always writing whether its poems, songs, raps, etc. I write things down as they come to me and work on them from there.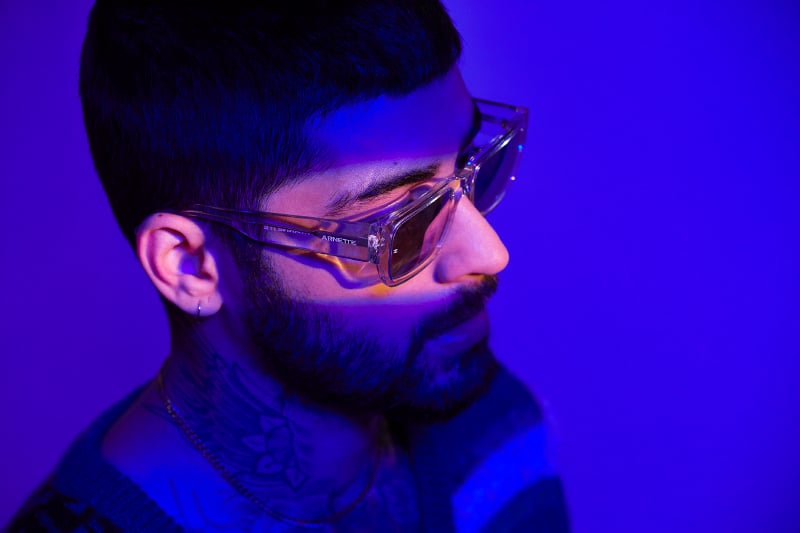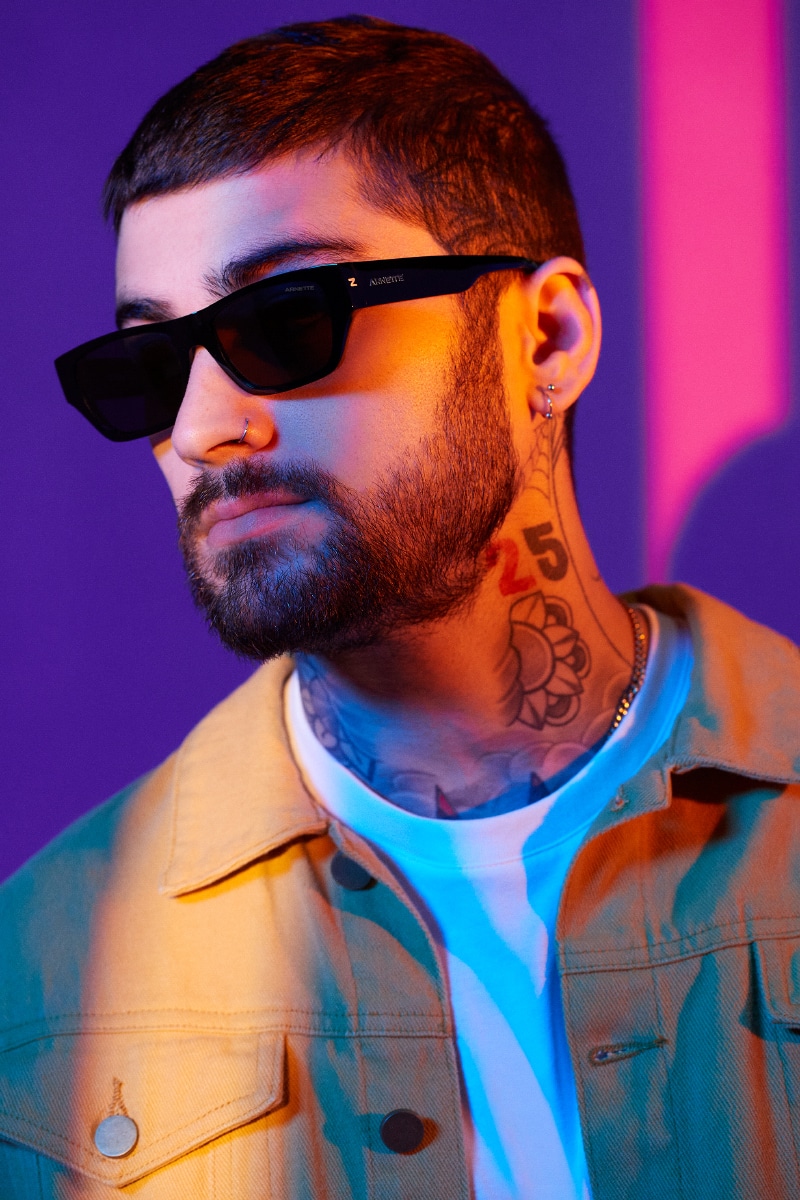 Discover more about ZAYN x ARNETTE collection HERE!