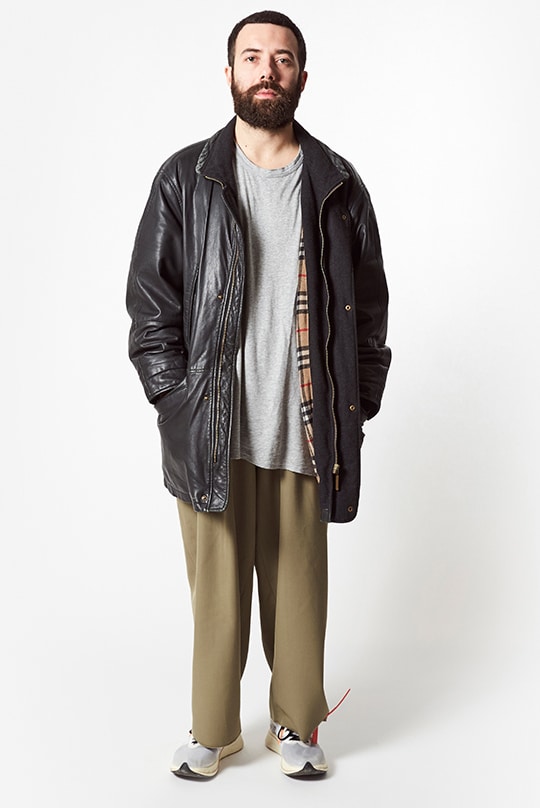 Music has been a constant reference for Vincenzo Palazzo since the first Vìen collection and it is no surprise that this is once again used as inspiration. The collection presented with a video during Milan Men's Fashion Week matches a very precise moment in the history of electronic music: Acid House and the baggy movement, born in Manchester between the Eighties and the Nineties.
The genesis of the movement dates back to the founding of "The Factory", the record label of bands such as Joy Division and New Order; the latter invested their proceeds in a new club "The Haçienda", a venue that changed the face of Manchester and the movement itself. The music was represented by alternative rock bands such as Stone Roses, Happy Mondays and Charlatans who, incorporating electronic dance into their own sound, served as a link between indie and acid house, between rock and rave culture.
In youth subcultures, as it is in Vìen's project, music and fashion are closely connected.
Acid House style required comfortable and wide fits: baggy jeans, oversized t-shirts with the band logo, sneakers, sportswear, and fisherman caps. To create the new Vìen collection, Vincenzo Palazzo was inspired by this style, while at the same time breaking the rules, because it has been mixed with refined fabrics and classic men's tailoring. Lightweight is paired with psychedelic inspired jerseys, safari cotton and dark denim are combined in the classic trench coat, the sweatshirt is worked as patchwork with jersey and denim for a multifunction tracksuit. The use is unisex and creates overlapping, interchangeable, gender-fluid silhouettes.
The video that Vìen presented during Milan Fashion Week – entirely filmed inside the Milanese (disco venue) club Magazzini Generali, that has been closed since the beginning of the pandemic – was inspired by the 2002 movie "Twenty-Four Hour Party People" by Michael Winterbottom, the documentary movie depicting the Manchester of those years. To support the indie music scene in Milan, the original soundtrack of the video was specially created, printed on vinyl on Vìen editions and distributed as an invitation to see the video remotely on the Camera Moda website.
Vìen was born from the multidisciplinary creative project of Vincenzo Palazzo. The new wave of creativity that combines tailoring with streetwear for a wardrobe of postmodern classics. Vìen opens a discussion on the frenetic succession of collections, proposing archetypes with a timeless allure and contemporary attitude. Details of constructions as in the New Atelier. A conscious thought on the sense of the feminine. A schizophrenic idea of male and female. Cover and discover. Mix genres and items. The character of the individual becomes an essential condition of style.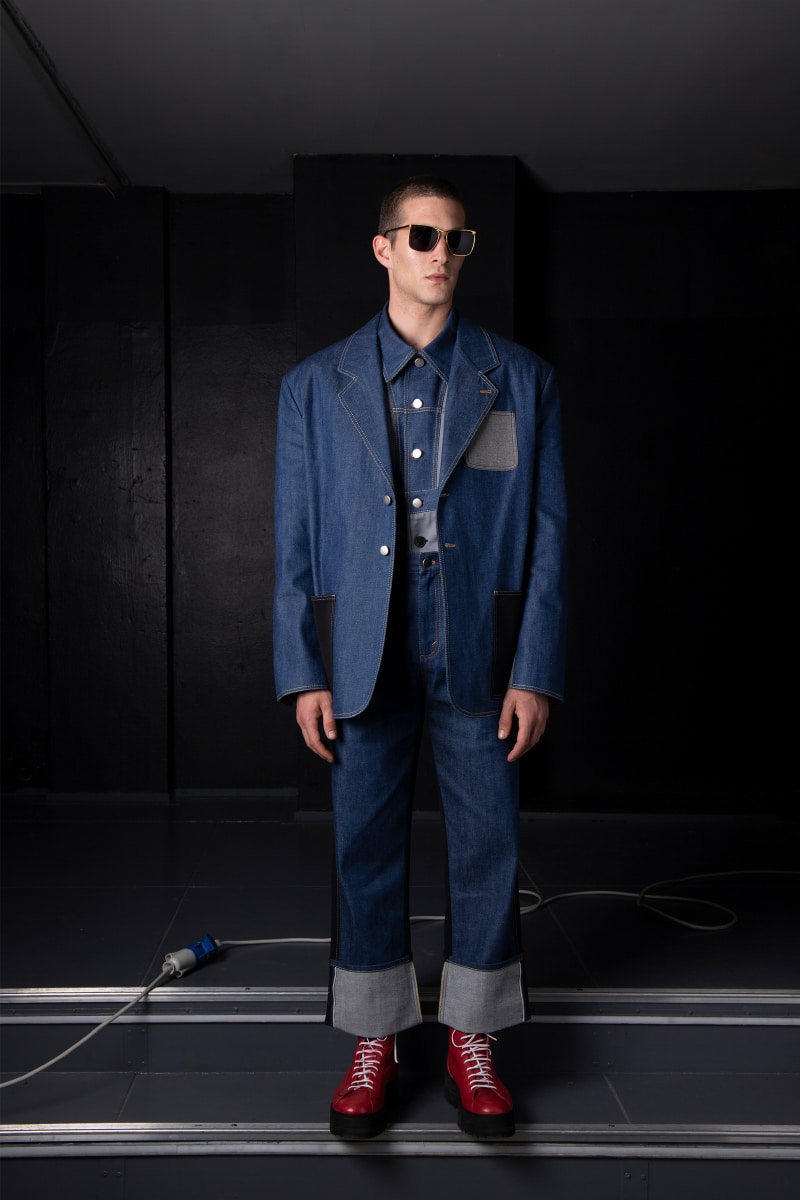 We had a little conversation with Vìen's founder Vincenzo Palazzo and here's what he told us:
Describe yourself as a creative and how VìEN Atelier was born as a new cult in 2017?
I have always been really passionate about music and its subcultures. I am really interested in how clothes turn into uniforms and speak on the same level of music. This has been the driving force behind my "obsession" with clothes and ultimately my creative process. Vìen atelier was born in my hometown in Puglia as a reaction to this passion while I was running my own music club. I always wanted to create my own brand since I was a teenager, a space where I could turn my views and my dreams into reality.
Do you think is important to be a multi-disciplinary artist nowadays in the fashion industry?
I don't think it's totally important, but it helps at times. It depends on your role within the brand. If you are a pure designer or a creative director. About the latter, being a multi-disciplinary artist can make a difference nowadays in the fashion industry.
What is the message behind VIEN Atelier and what is the most challenging in spreading it?
Vìen is a "clash": sartorial and streetwear blend together into something new, I try to make these two opposite universes collide. Looking back to the past to create a new vision of the future. This is the Vìen message and I feel that this message is quite clear in what we do.
How do you think your label can play an important role in your daily client's life?
Through clothes we express ourselves. We say who we are and what we like. Wearing a brand you chose to feel comfortable in being yourself. This is the most important thing in our daily life.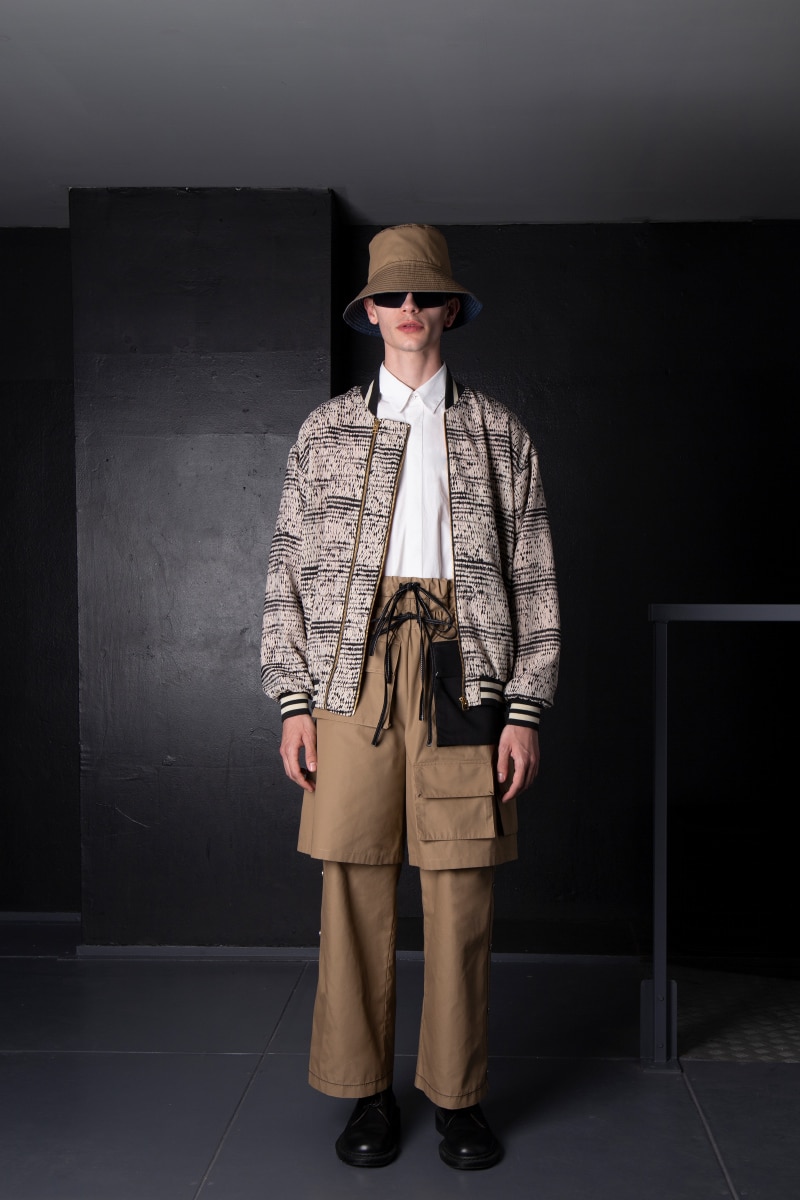 What does the fashion industry need after the pandemic situation in order to be more improved?
We need changes. However, collections are now smaller and this is better for us and for sustainability and this is already a positive point. On the other hand, I believe that the actual system is in need of a revamp.
How do you want to achieve the long-lasting concept for VIEN Atelier?
If you follow your purpose you are always in for the long run.
What's the main impact of social media in both ways, fashion buying and brand marketing?
In Italy we say "arma a doppio taglio": this means that social media can be a double-edged sword for fashion: on one side is easier and faster to spread your brand to the world; on the other side social media is based mostly on numbers, which change the value of a brand or a person, forgetting things that are more important, like the actual product itself, details and I feel we are losing the real life.
How far do you go in terms of sustainability?
Everything is made locally in Puglia, we produce in-house. This is important for pollution and we always try our best not to waste fabrics and not overproduce.
How do you think street culture changed during the years? How exactly?
Street culture has always been around and it's always been a big part of our daily life. The difference now is that street couture has made a leap into the catwalk and the luxury world.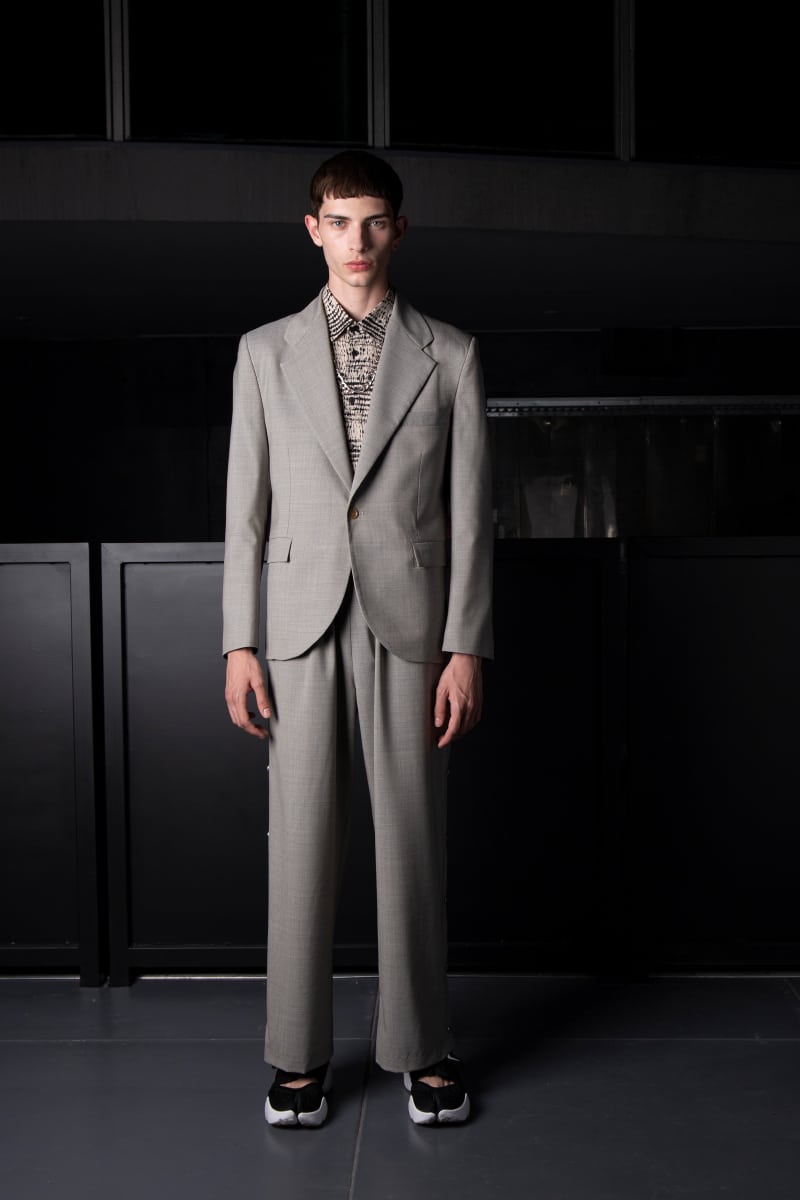 Mainly inspiration for your last menswear collection?
The latest menswear collection is inspired by the origins of raving in Manchester's music scene in the '80s and the '90s when the visionary Tony Wilson of Factory Records, founded "The Haçienda" club in Manchester and changed the music scene forever. This movement was called baggy or 'Madchester'.
Iconic people you would like to meet personally and why?
Hard to choose. From Klimt to Camus. Paul Weller to Brian Eno. From Margiela to Gianni Agnelli and the list of women could take months to be written… Everyone for a different reason. For what they brought in my life, from art to knowledge. from beauty to experiences.
Your dream collaboration?
More than a collaboration my dream is to design and be the creative director of historical brands.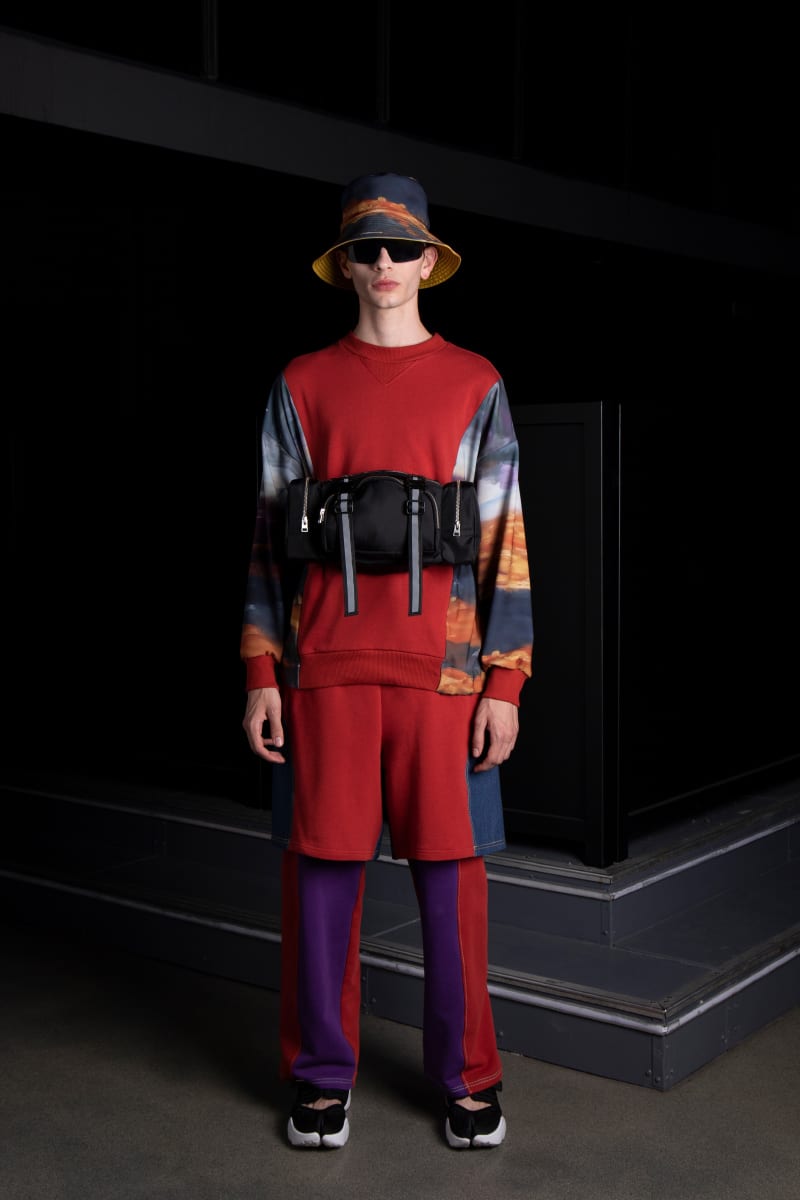 What does 'free soul' means to you?
To be a free soul for me is doing whatever you want, whenever and wherever you want without any restriction.
What's on your current playlist?
Many different music. From classical to Bossanova, from early rap to funky. I'm really in this Brazilian psychedelic music from the '60s like a band called "Os Mutantes" and I recently started listening – again after years – to this amazing Mancunian band called "A Certain Ratio". A funky/post-punk mix! They were so ahead of their time!!!
Imagine that you must write a letter to your FUTURE SELF. What would you write?
Keep on doing what you really love.