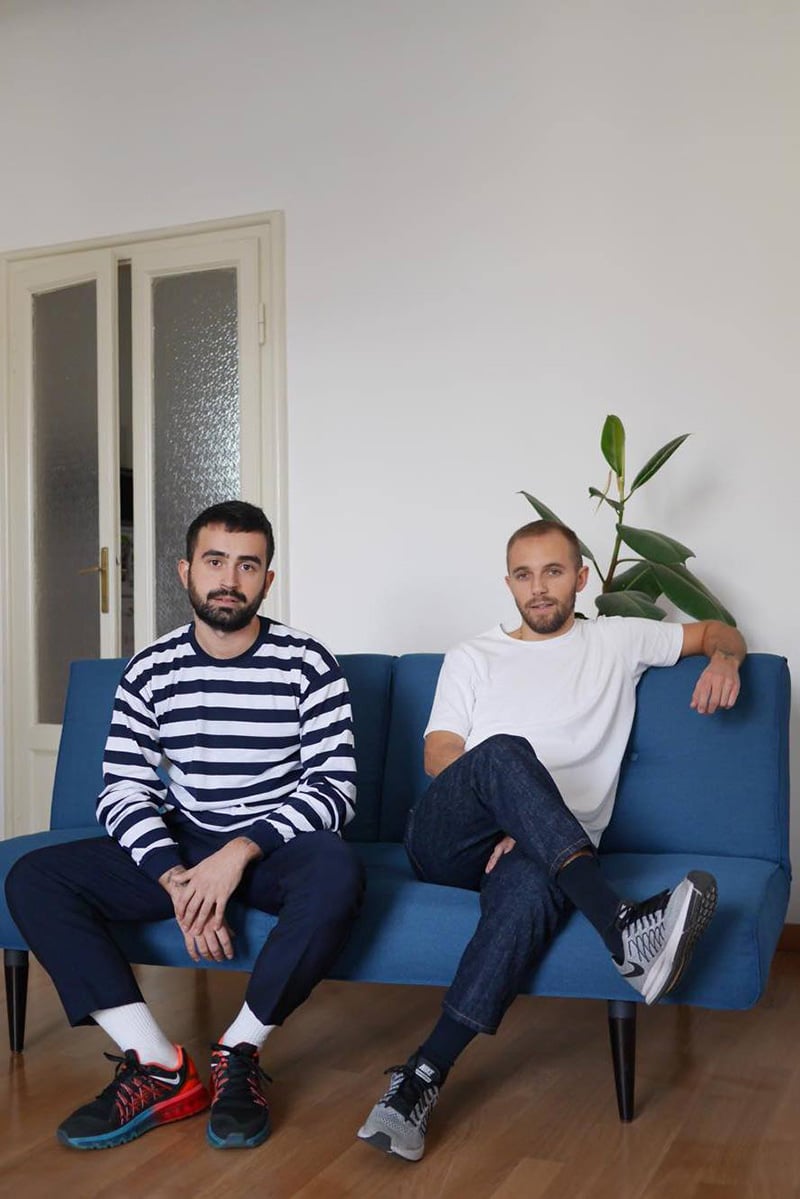 SUNNEI, upcoming menswear brand, rose from the encounter between the unconventional minds of Loris Messina and Simone Rizzo. The Italian creative duo, who rejects whatever label or preconception, plays with the obsolete fashion etiquette, imposing the need of a refreshingly new dawn: a multi-porpose space, a surprising collaboration, a thought-provoking presentation.
Burgundy and bold emerald green.
SUNNEI is a synonym of youth, spontaneity, irreverence.
Stripes and check patterns.
SUNNEI AW16 Menswear Collection – warm tones, soft and smooth fabrics, oversized shapes – lends comfort and understated coolness to the modern man's wardrobe, through classic and timeless pieces.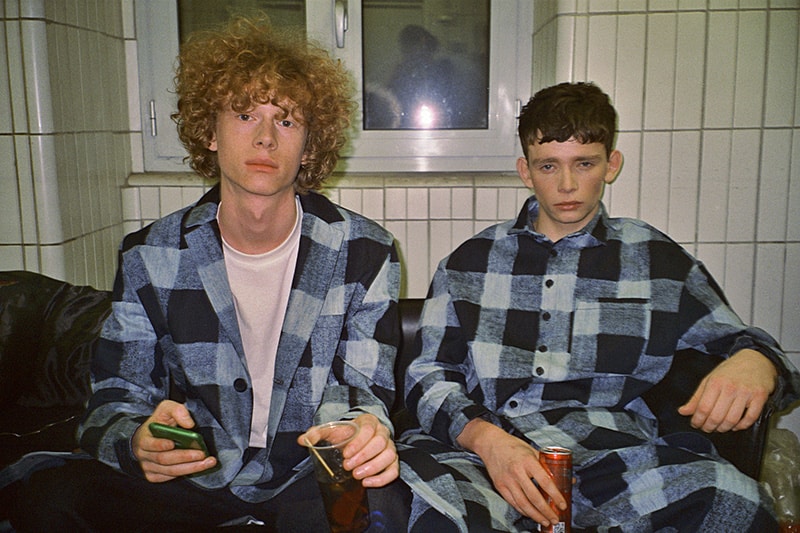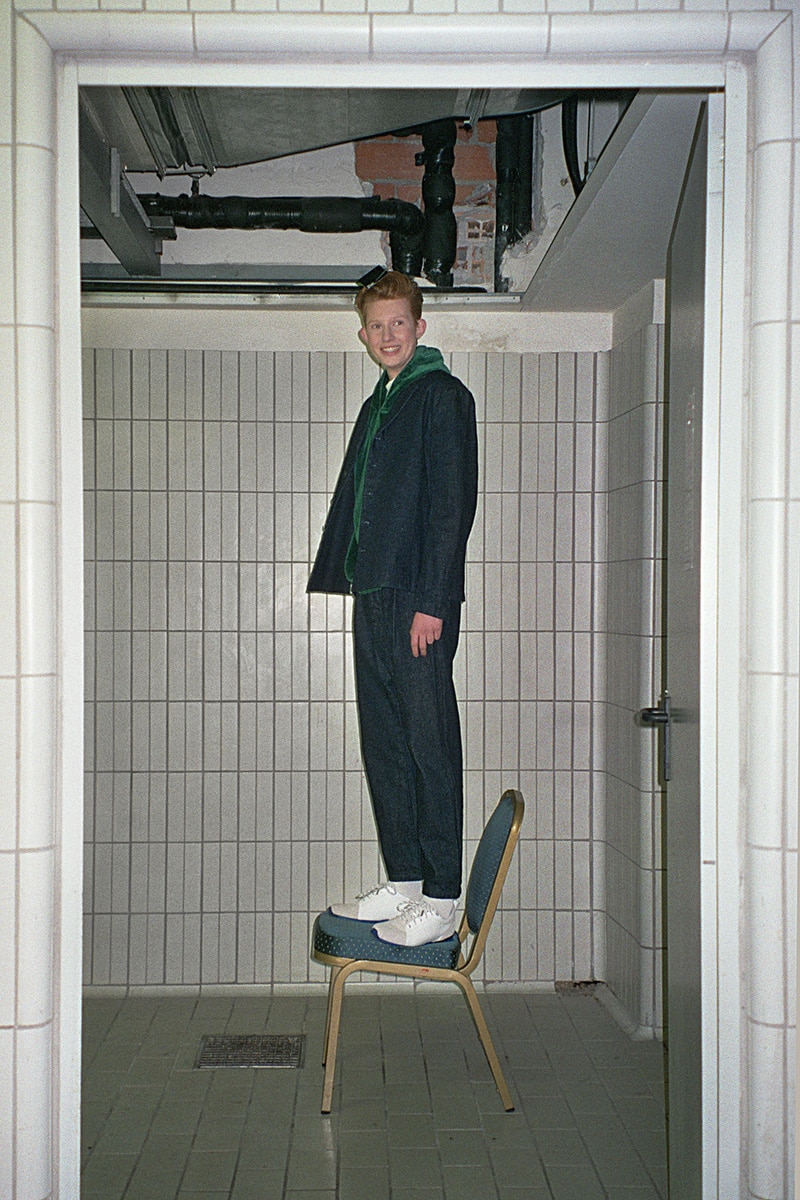 Fucking Young!: Good Morning, let's go back to the roots: what does "SUNNEI" stand for?
SUNNEI: Overall, "SUNNEI" doesn't have a meaning. We were in the car, we heard a song and, whilst singing along to the track, we spontaneously decided that was going to be our brand name. In detail, "SUNNEI" is the Italianisation of the word "SUNNY": we thought about how an Italian who doesn't speak English would say it and it came out like that.
FY!: Would you share your creative process? How did you end up designing the robe-like coat?
S: We draw inspiration from our surroundings, our everyday life and things that make our lives easier. The robe represents an essential garment when it comes to comfort and personal ease, so we translated it into a piece that can be worn on the streets.
FY!: "Everyday I wear Sunnei", the brand's motto, evokes a sense of effortless casualness: could you, please, illustrate your conception of "contemporaneity"?
S: "Contemporaneity" stands for comfort and ease. Nowadays, people are in need of garments that can be easily worn, without having to coordinate and overthink. "Contemporaneity" means "anything goes".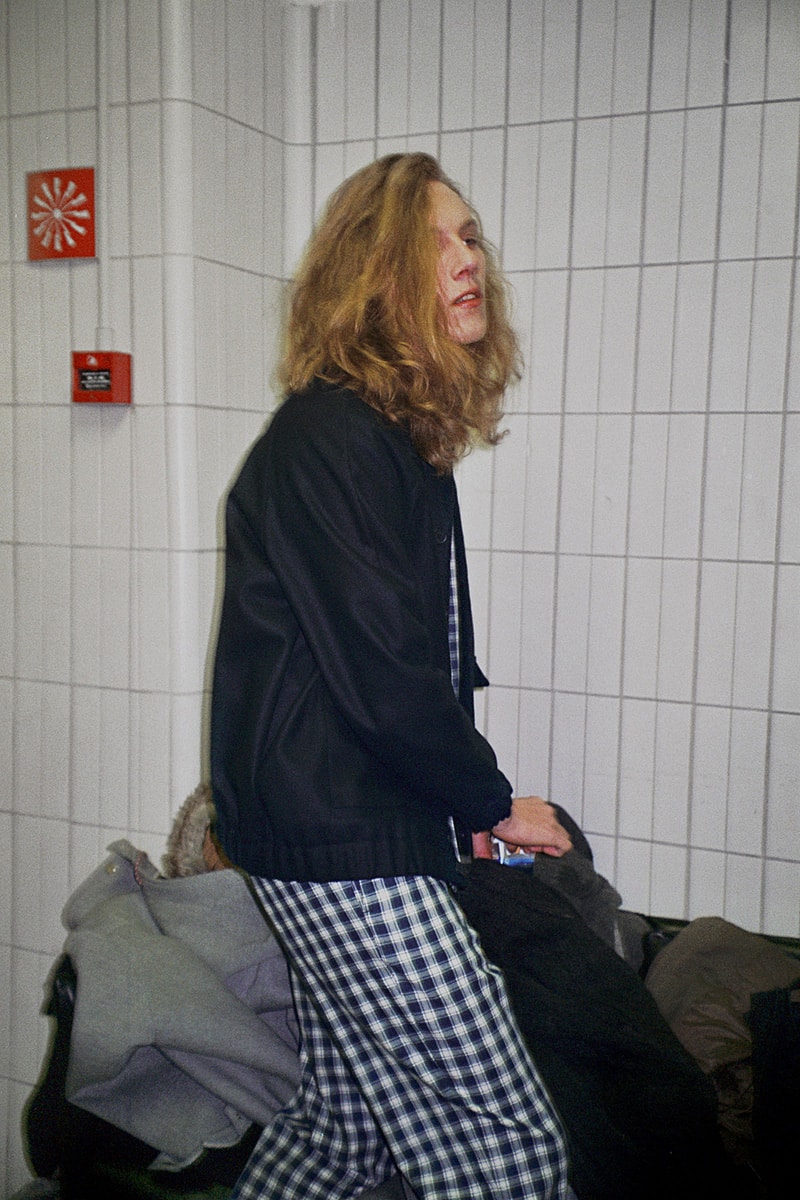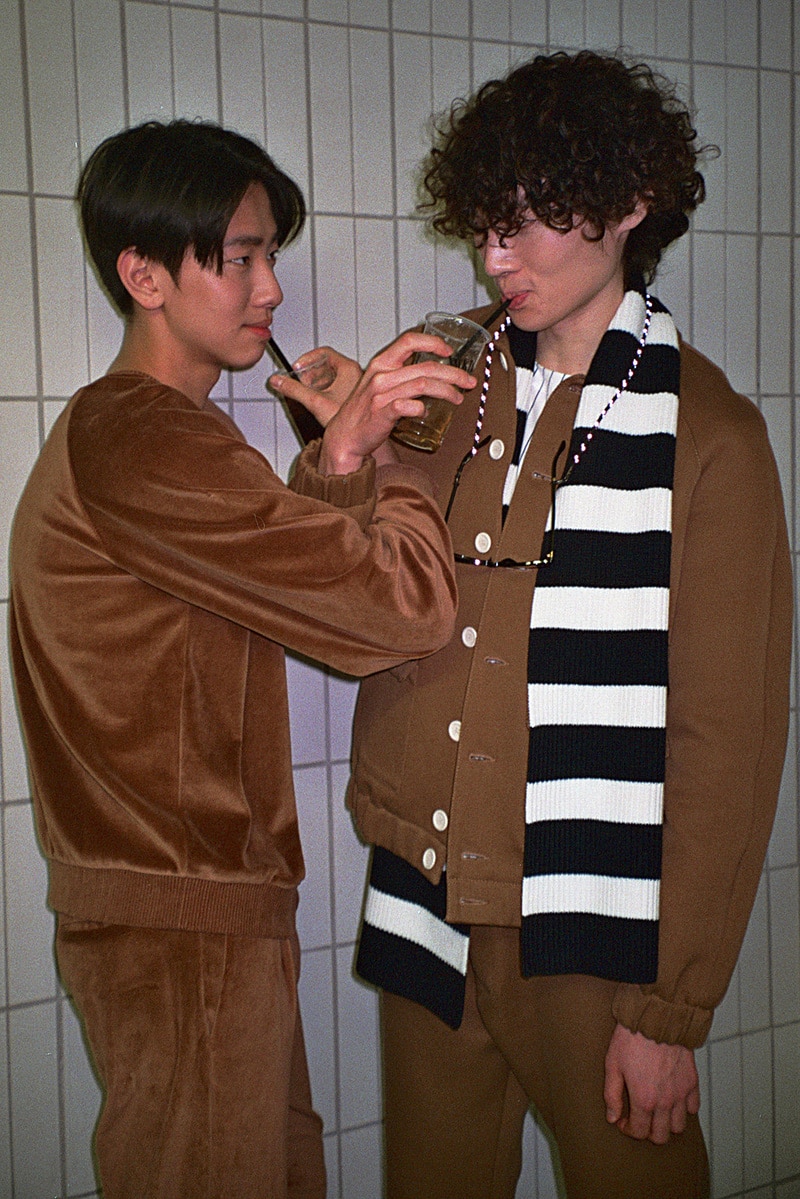 FY!: What is SPAZIO SUNNEI about?
S: SPAZIO SUNNEI is about creating a sinergy between creative people and cool situations. We are a small reality that keeps on growing thanks to the support of our customers, which are mostly hubs run by highly open-minded and innovative people who trusted us from our very first season. We think of SPAZIO SUNNEI as a place for ideas to flourish.
FY!: SUNNEI AW16 Menswear Collection is characterised by the introduction of a footwear line: what urged you to plunge into accessory designing? Did you encouter any difficulties?
S: Designing a pair of shoes is nothing like creating a coat. We encountered many difficulties, from the design to the construction process. Vibram approached us offering a collaboration and we happily took the opportunity. Having your own accessory line, so early on, represents an added value: it demonstrates the will to dare and take risks. Moreover, we are huge shoe collectors, so we feel like it was the right step to take!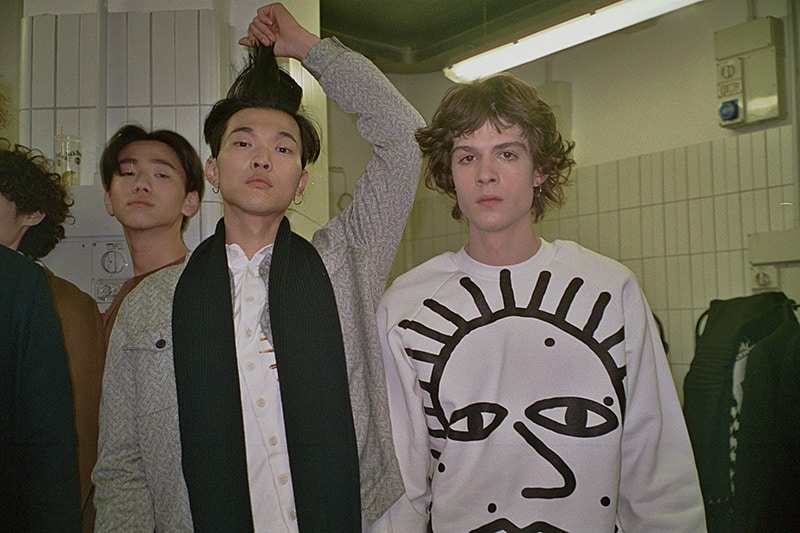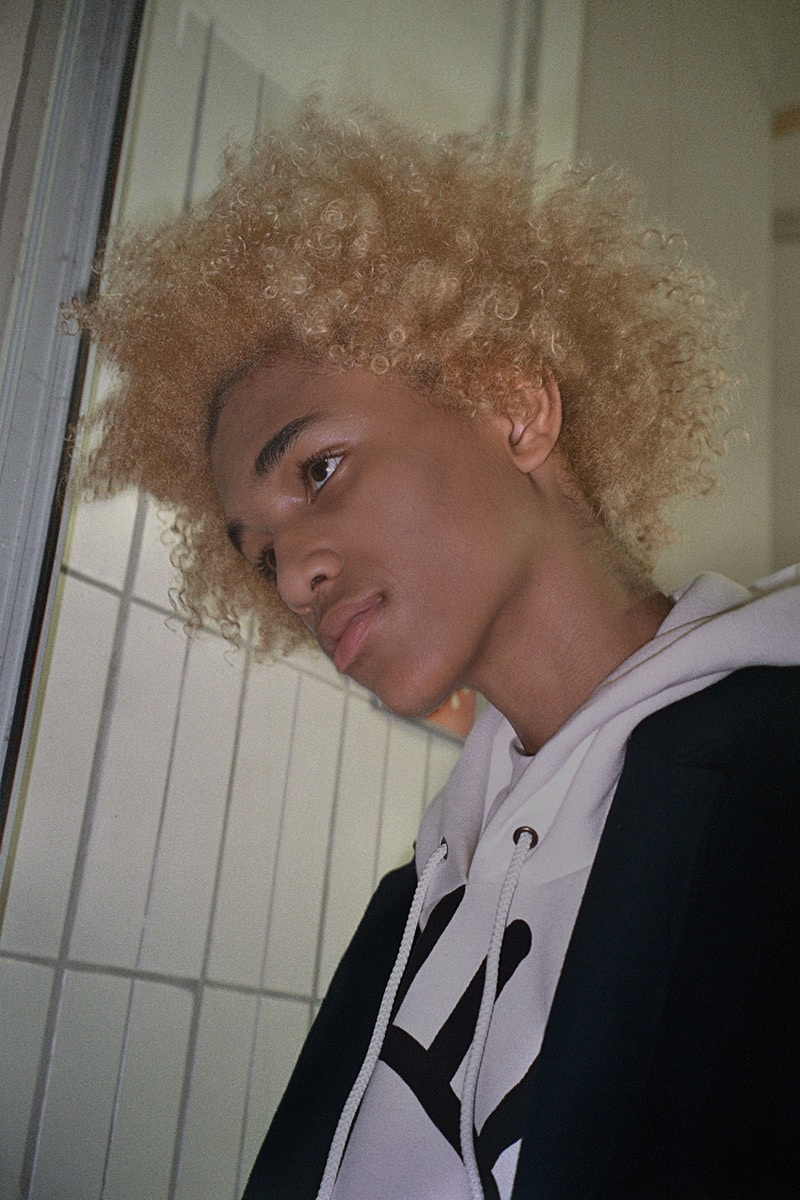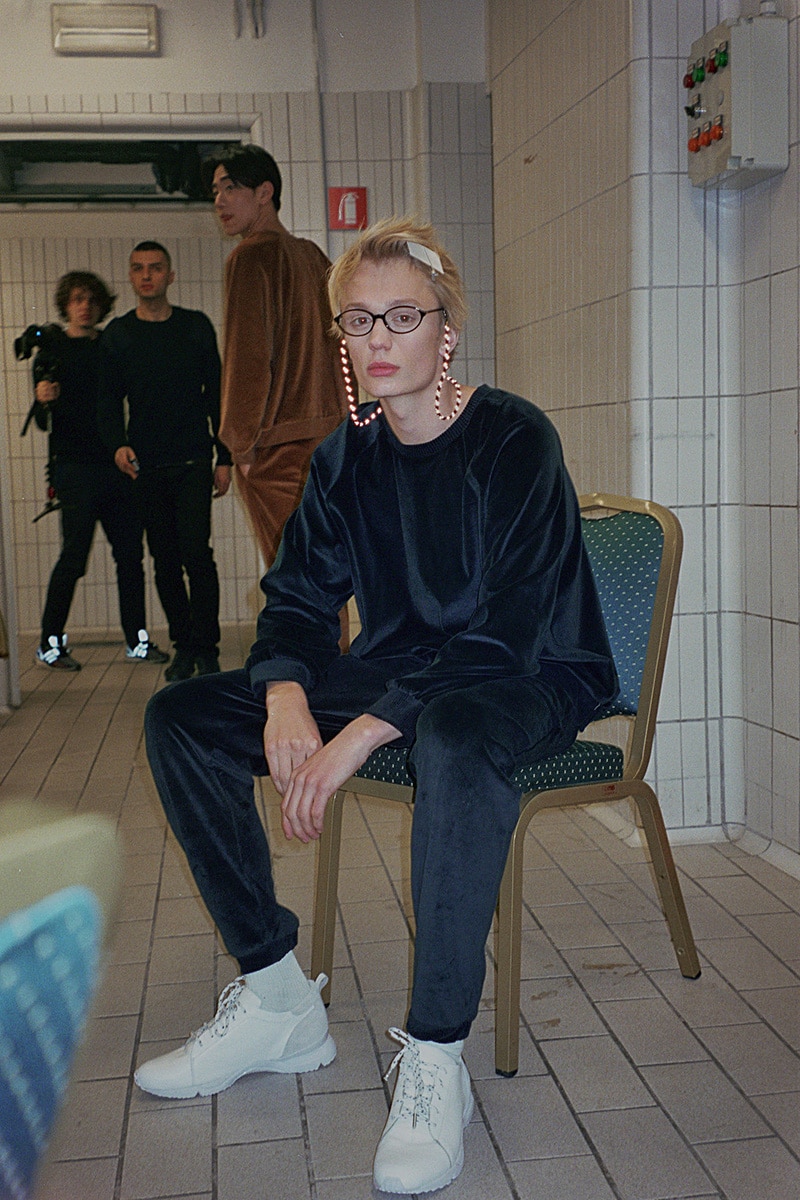 FY!: Could you, please, take us through the collaboration with Michele Papetti and reveal the message behind those tribal visages?
S: I don't think they can be defined as "tribal". They should be considered as the actualization of Michele Papetti's conception of the brand on paper. We asked him to reinvent SUNNEI through his art and he put together a few concepts. He had carte blanche. He was supposed to mess up our clean aesthetic identity and we think he aced it!
FY!: SUNNEI AW16 Menswear Collection is built on the concepts of "play" and "comfort": would you say the key to your success lies in offering easy but essential garments?
S: Yes, definitely.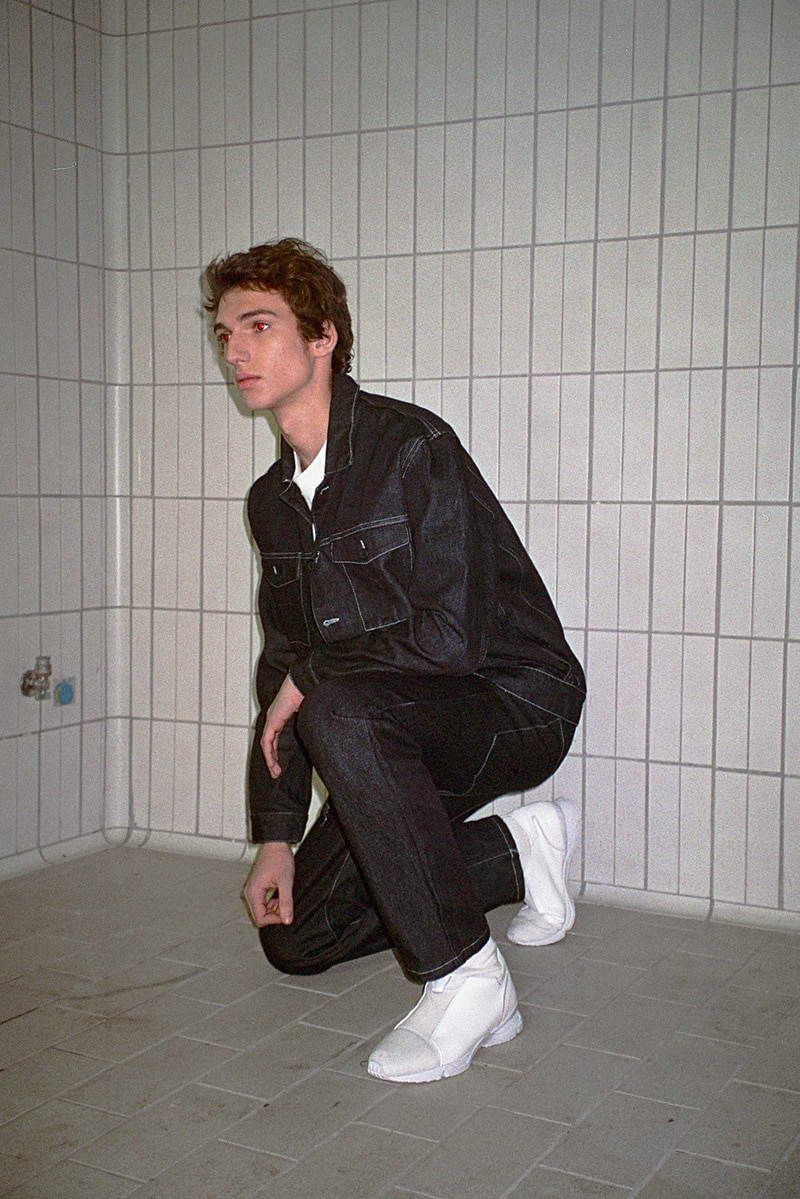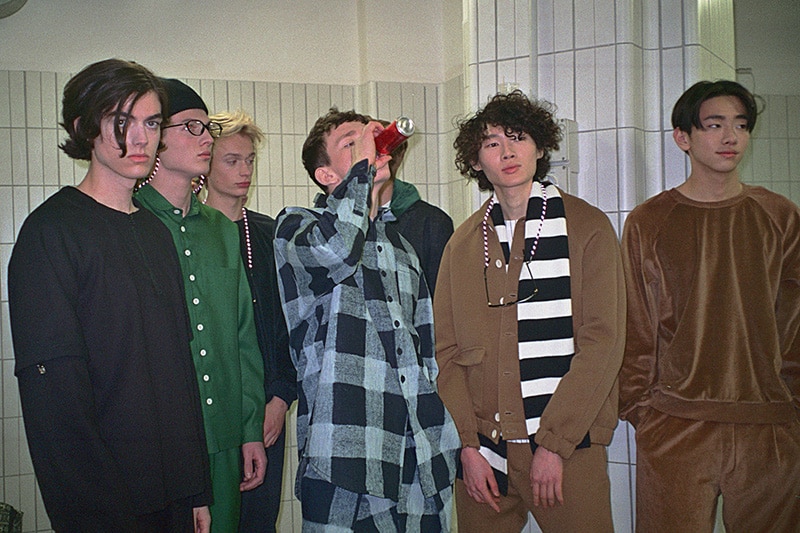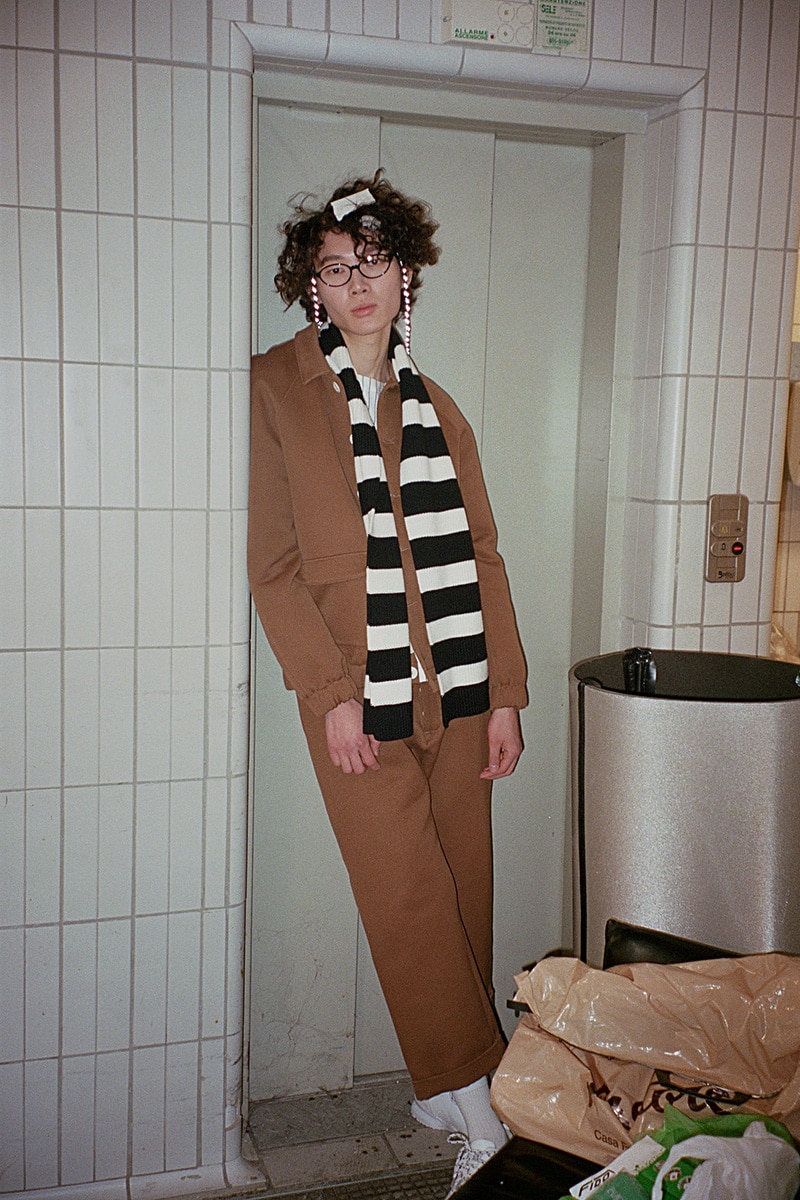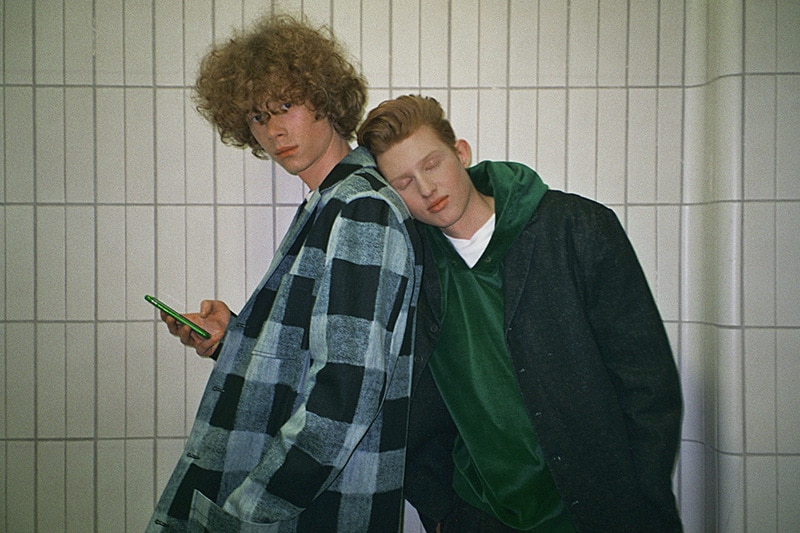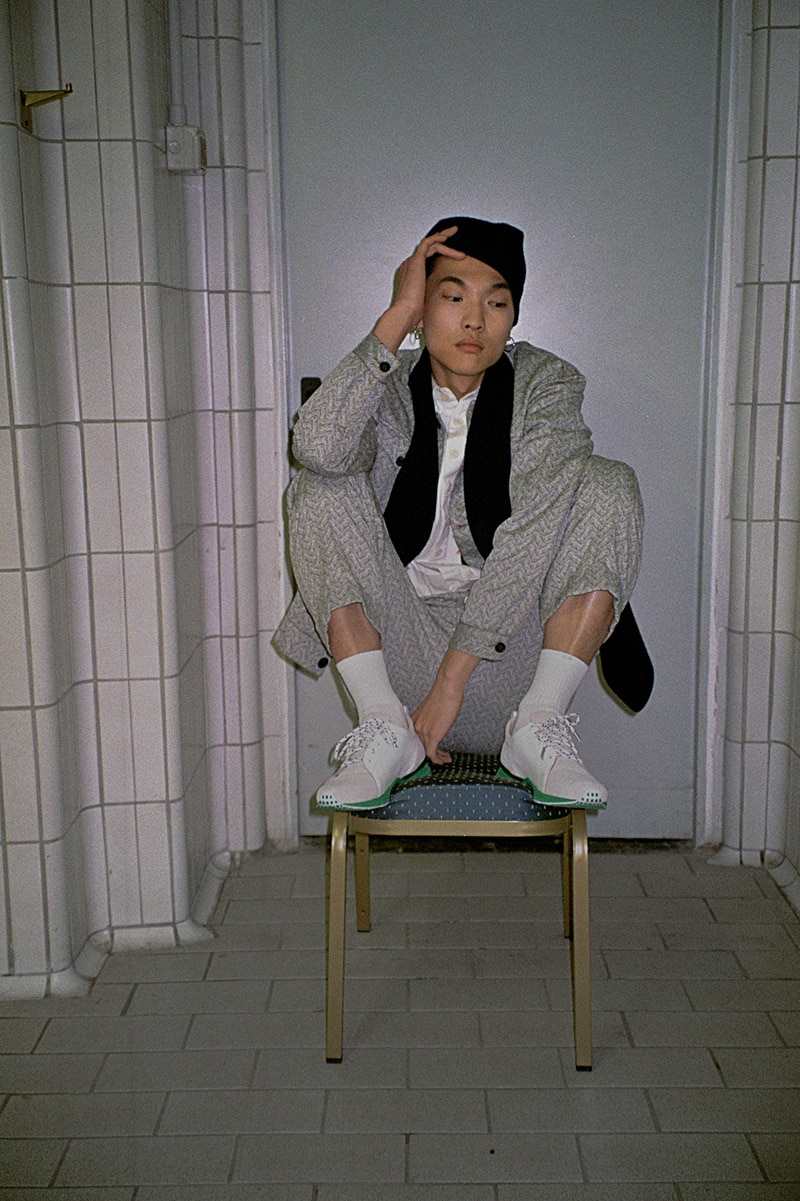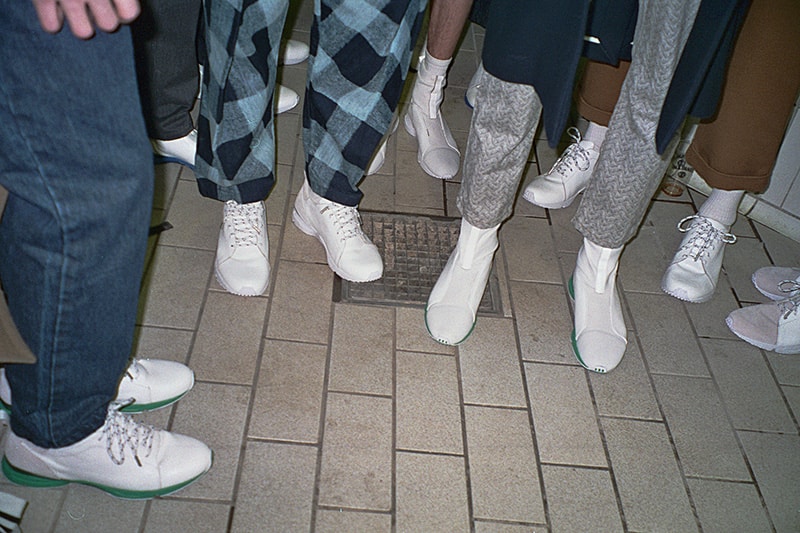 FY!: Does SUNNEI speak Italian?
S: No, we speak mostly Korean and "hood slang".
FY!: Could you, please, complete the following sentence: "we brought…to the fashion system"?
S: We brought a breath of "don't take yourself so seriously" air to the fashion system.
FY!: "The New Vocabulary of Italian Fashion", an exhibition on "Made in Italy" (24/11/15 – 06/03/16, Triennale di Milano): did being part of such a project represent the fulfilling of a dream?
S: It was definitely a big milestone in our short career as entrepreneurs.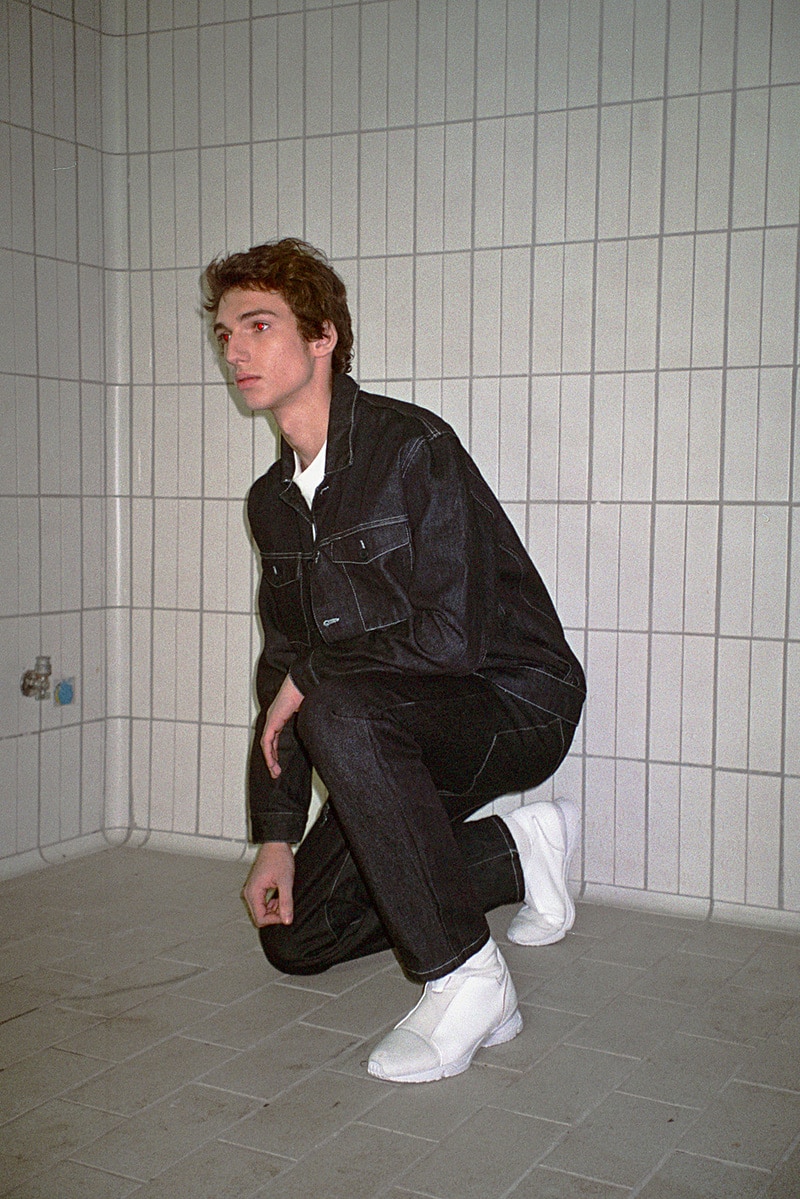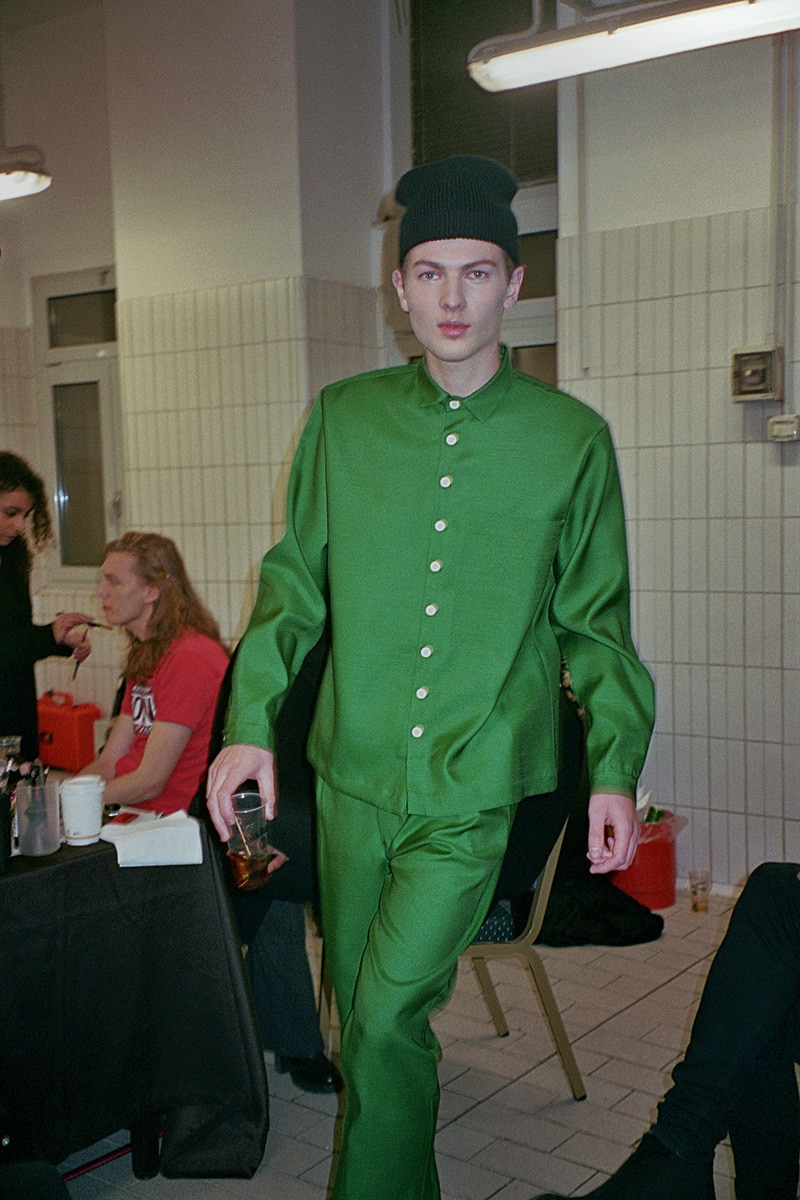 FY!: SUNNEI AW16 Presentation (17/01/16, Milan): did you mean to make fun of fashion snobs? did you assess the risk of diverting attention from colours, shapes and clothes?
S: Being fun and ironic represents the essence of our brand: we are very easy going and we want to break the rigid internal structure of the fashion system. Actually, we think the chair game enhanced the colours, shapes, clothes: movement requires concentration.
FY!: The very last question: what's today really FUCKING YOUNG!?
S: It means not being afraid to quit everything, to do things your own way. Like we did.