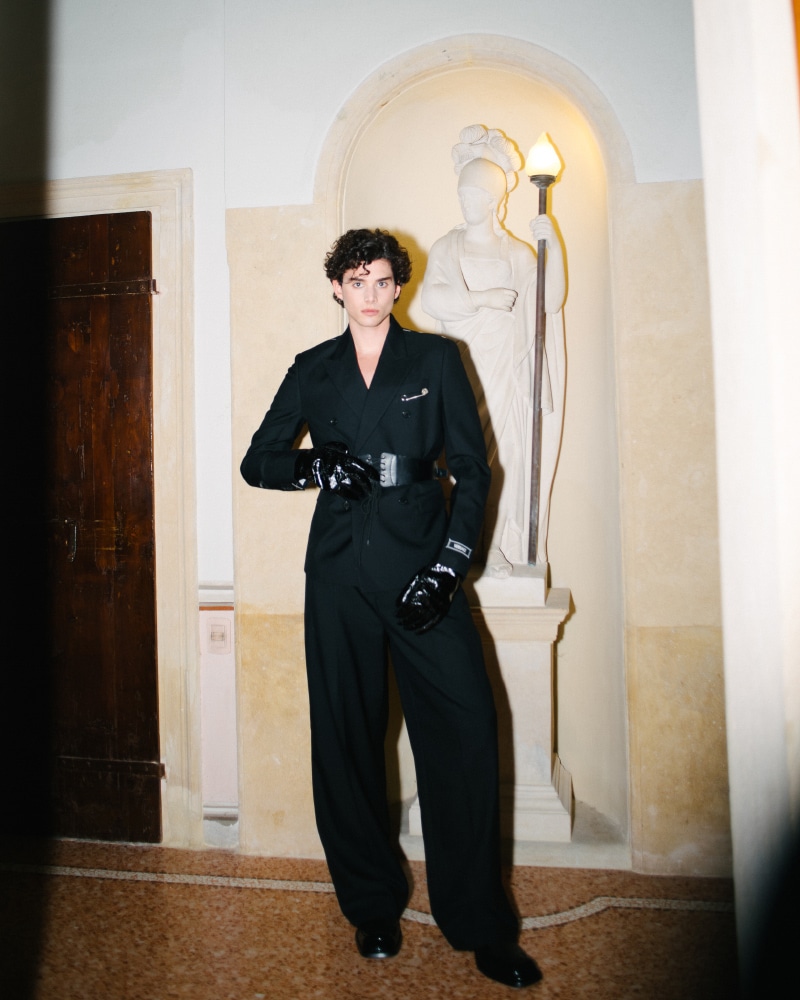 After a few years as a heartthrob-for-hire on a string of unconventional films, Riccardo De Rinaldis' career is taking a turn for the big leagues when, earlier this year, he was cast as the main character of Living is not a boy's game, the new series created by Fabio Bonifacci and directed by Rolando Ravello, where Riccardo plays the role of Emanuele Molinari (known as Lele). In the same year, the young actor also landed on the big screen with the film Headshot.
Despite being very young, Riccardo De Rinaldis Santorelli already has a well-established career on the small screen. He made his debut in 2018, just nineteen, joining the cast of Don't Lie, a Canale 5 miniseries starring Greta Scarano and Alessandro Preziosi. In 2020 he joined the cast of two iconic television series for Rai 1: Doc – On your hands and the twelfth season of Don Matteo. He then took part in the production of the Canale 5 TV miniseries Fratelli Caputo. In 2021 he starred in Light of your Eyes, a genre between noir and classical dance.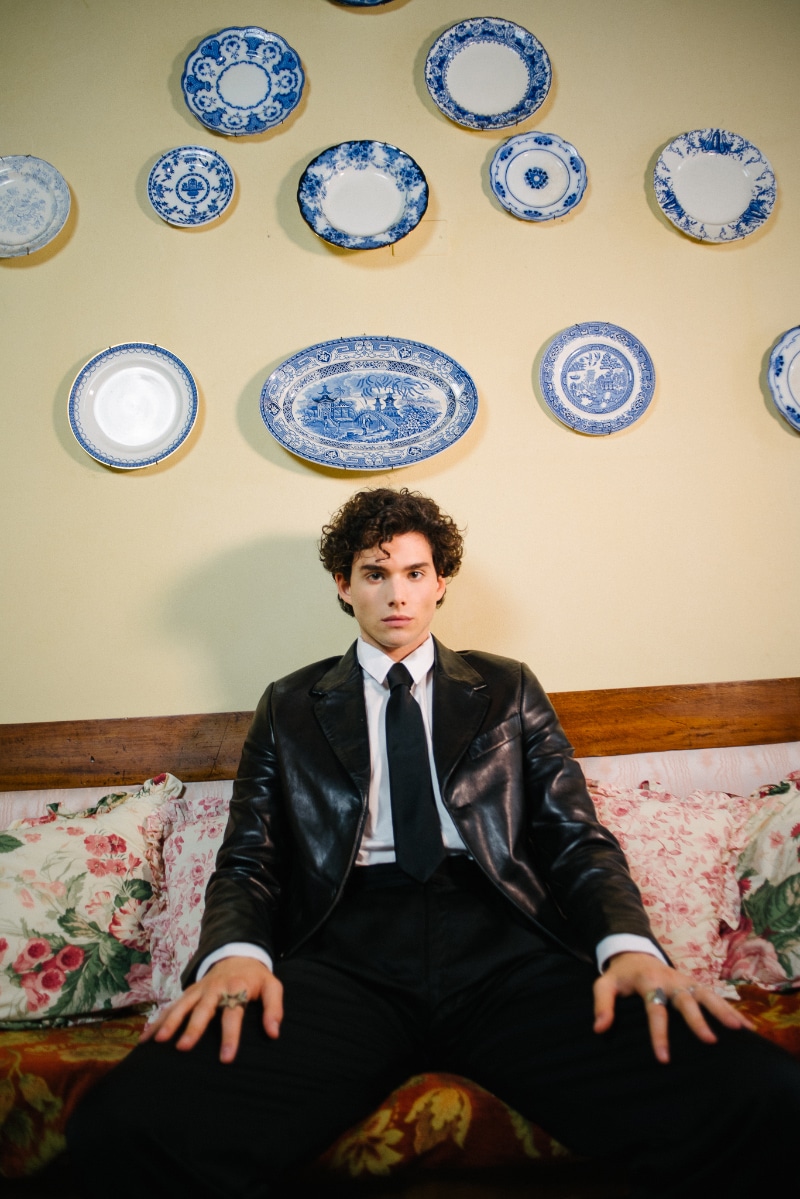 We met Riccardo De Rinaldis for an exclusive editorial and interview in the beautiful garden of Villa San Matteo, a historic villa built in 1842 and located on the ancient Via Claudia Augusta Roman road completed in 46-47 AD. by Drusus, son of the emperor Claudius. We are in Corrubbio in the heart of Valpolicella, Italy, a land of wine, art and historic lands; surrounded by a park with secular trees populated by birds and squirrels, under the art direction of Veronica Bergamini and the lenses of Fabrizio Milazzo, Riccardo De Rinaldis talks in exclusive for Fucking Young! about his acting career, how childhood and his mother had a positive impact on his career and how mind-lightness can change a whole situation on a film set:
Asking if he wanted to be an actor as a child, Riccardo replies that he only realized that he fell in love with acting and cinema at the end of high school. "And then I wasn't very convinced either. When I was little I wanted to do something that moved people, I certainly liked being the center of attention and anyone who says it's not true is lying to me, because it's a human desire as long as it's humble."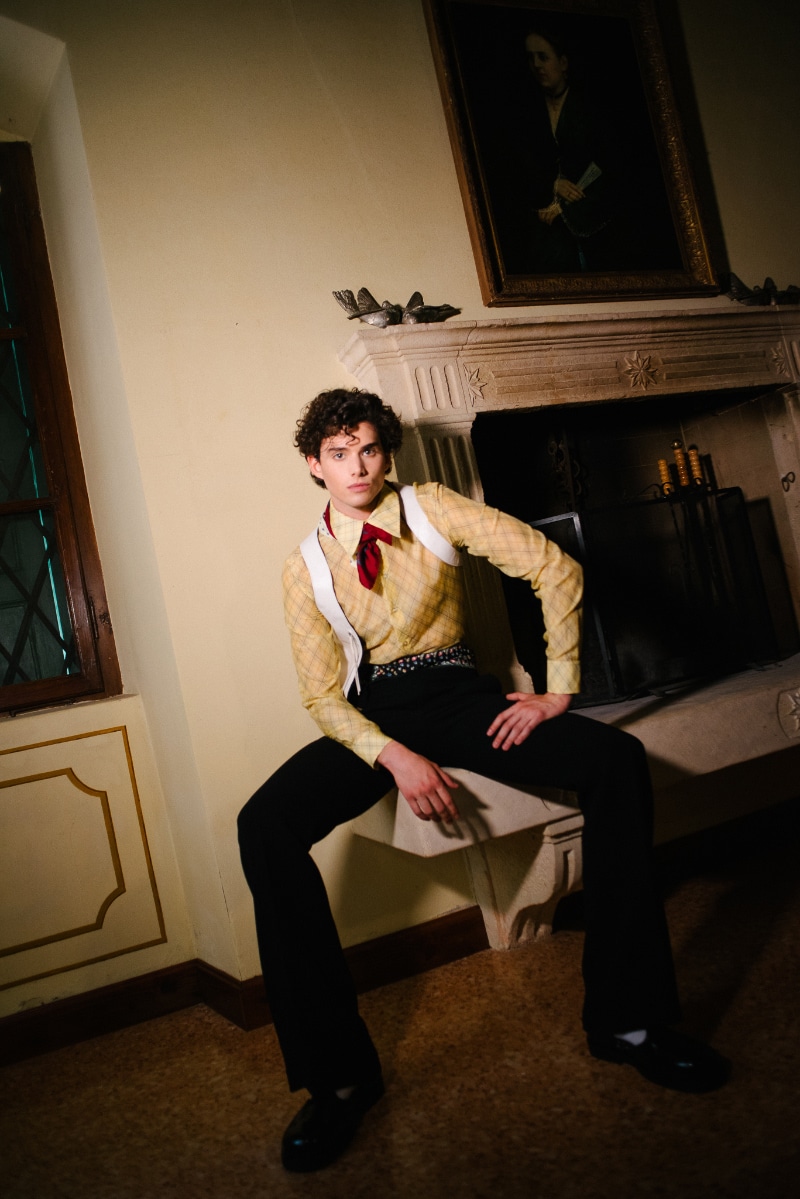 Riccardo remembers that he did shows with his sister when they went on vacation together and all the other children stood around them and listened or danced. His mother represents an important figure for his ascension because she took him with his sister to many advertising auditions since Riccardo was only four years old. She remembers that after the audition the casting director took her mom aside letting her know that Riccardo has a special talent.
We also see Riccardo as a truly explosive new star, with such a transparent spontaneity that today is rarely found in cinema. Since his love for acting was born as a child, with a strong cultural background influenced by his mother, Riccardo remembered that it was not easy to embark on an artistic journey. Traveling between Milan and Rome for various castings as a child, he confides that growing up he became much more insecure, however, he fell in love with this job on his first day on set thanks to a film agency in Rome and at the end of the day he thought "Damn, this thing makes me feel really good. I had a lot of fun, even if it was difficult at times, I remember that adrenaline before the action pushed me to do better."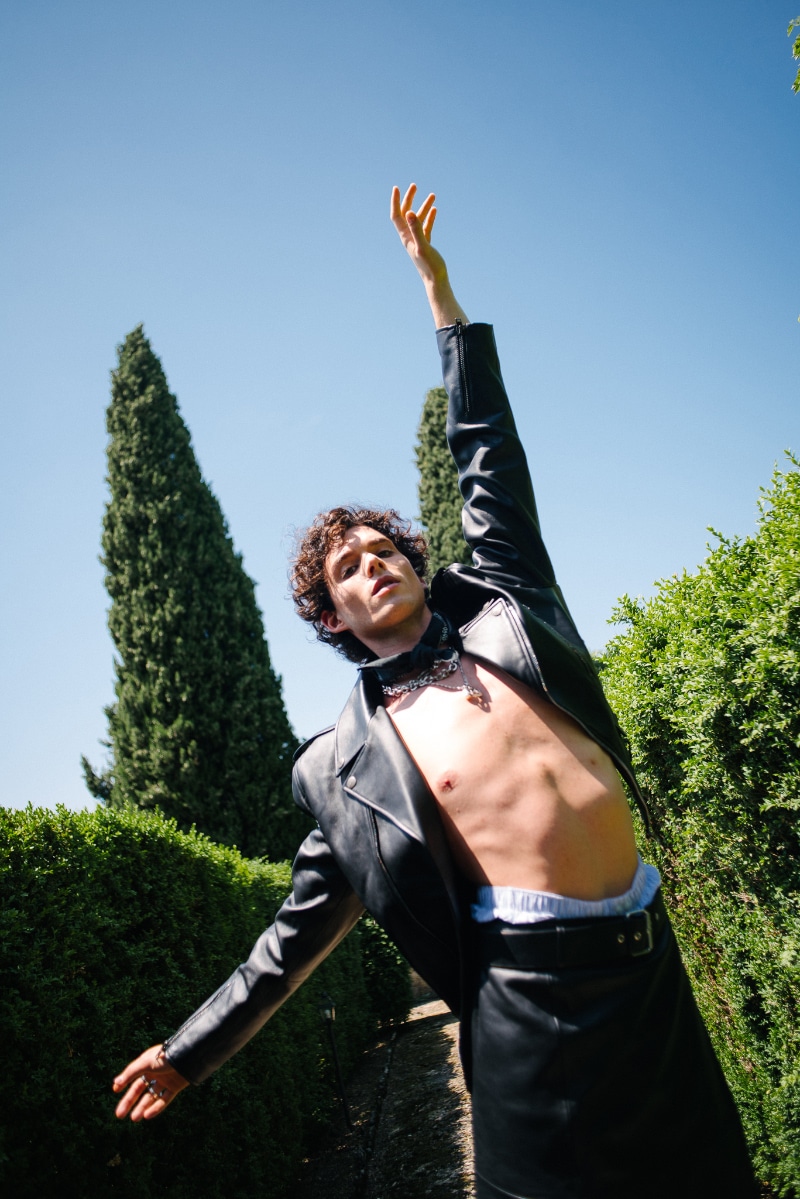 Asking how important the figure of his parents is to him, he replies that the relationship with them is special above all because there has always been transparency and there have never been walls between him and his family: "We have always shared everything, problems and successes, confidences and secrets, then with the passage of time my mother and I have become the best friends first of all, with her I can open up about anything. She always motivated me to do the things I enjoyed, including various individual sports like tennis or karate, but she quickly realized that there was no spark that she wanted to see in me. Soon after I started to play fly ball for five years, were really wonderful years because I also got so close to my friends, so the group was important to me. Thanks to my mother, I understood that I like being around people and how to find the IKIGAI. I also had in mind to tattoo this word. I wish everyone would find it, because I found it and I consider myself really lucky. Sometimes I think the Universe has kissed me when I think about my life now."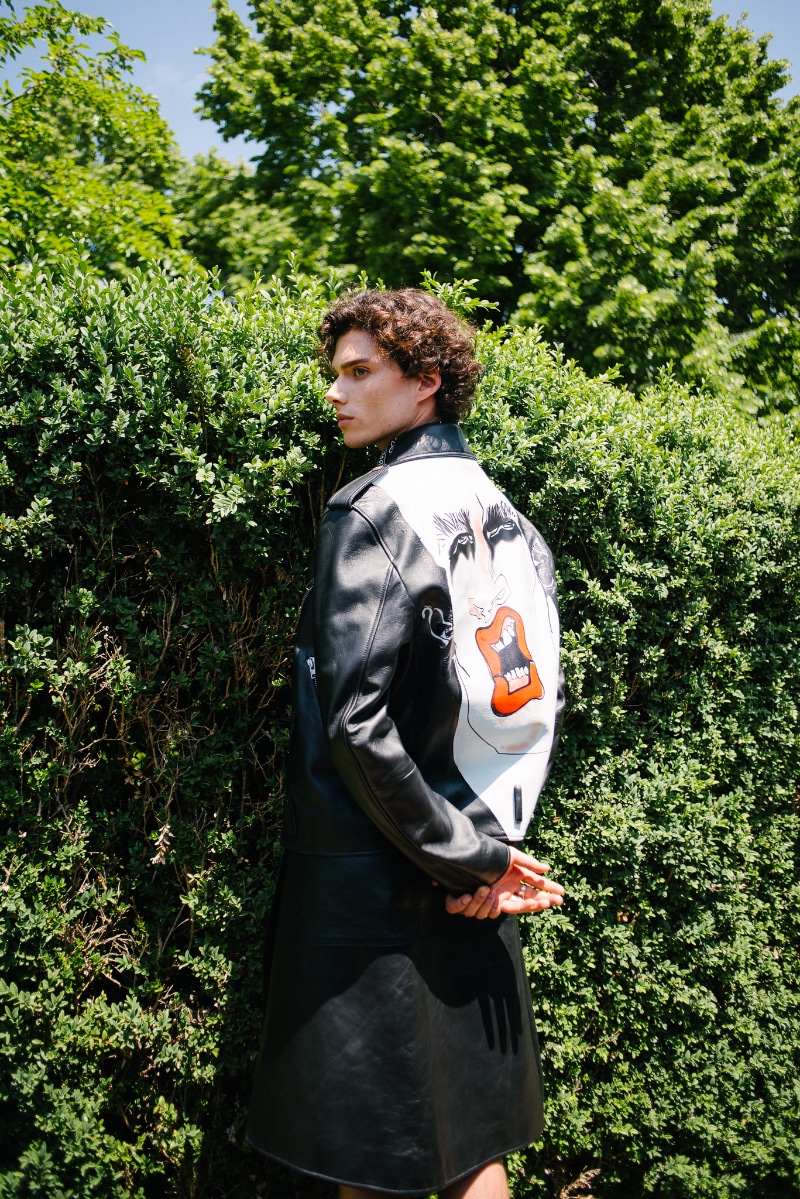 We asked Riccardo how he managed to play the role of Lele in his latest series of films and he tells us that Living is not a boy's game is not a series focused on drugs, but on how the relationship between parents and children is managed.
"Lele doesn't think about drugs, and to enter inside his mind I was concentrated more on the sense of guilt that Lele carries forward and on fear, above all on the uncertainty of the consequences of one's choices. I remember that on the set I did hotel-set-hotel-set and I never went out and my friends asked me to go out, but how could I understand Lele if I didn't try to understand her fears and always try to have Lele's thoughts in my mind head, to better understand this role". In the end, Riccardo managed to find a beautiful symbiosis with Lele, his character.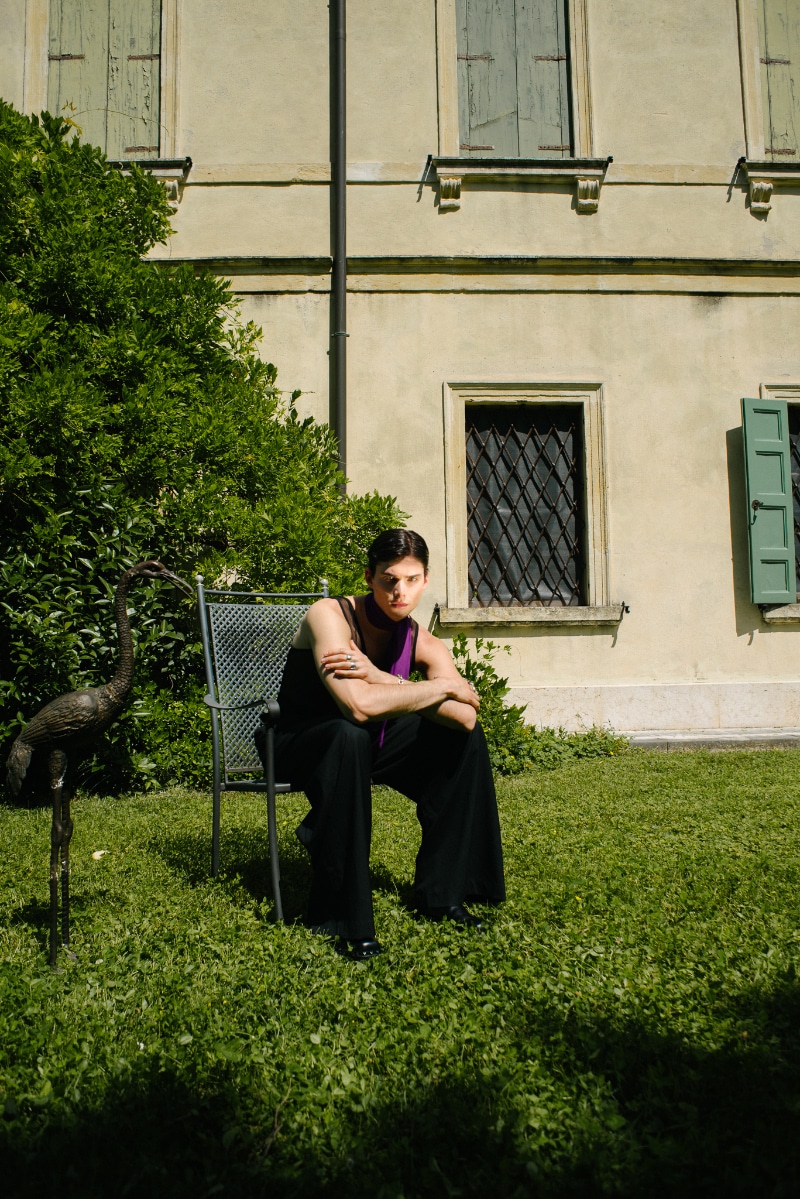 Riccardo does not consider the new generation uncaring and he believes that many young people today confide in their parents, however, telling a different reality. Acting with the famous Italian actor Claudio Bisio, he remembers many comic moments with him on the set and the great thing was that Claudio Bisio was a pill of vitality on the set, always dampening various situations, taking everything lightly even after heavy scenes: "he always gave us the joke we needed."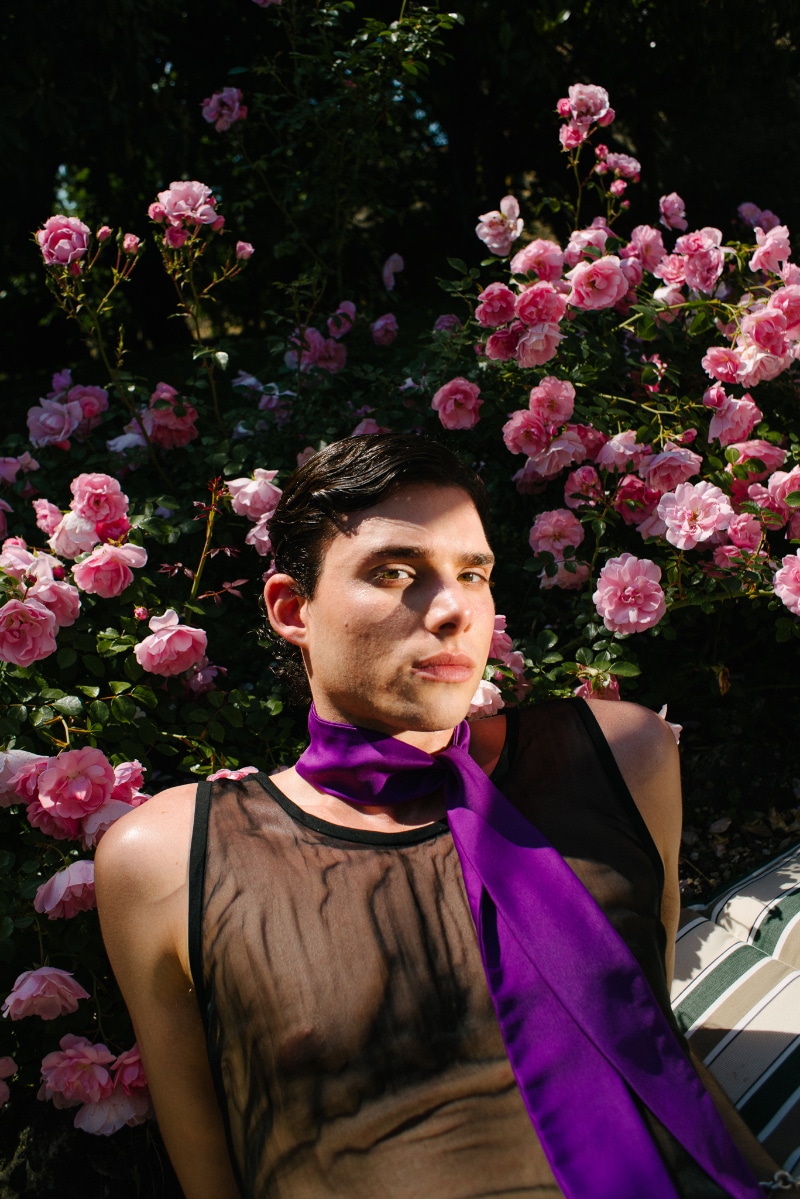 He reveals to us that his first serious experience with cinema was only 18 years old but that most of his friends today are people from the same cinema environment: "Since I moved to Rome, I have changed many things, but I have always remained the true Riccardo whom even my childhood friends know, having been born in Northern Italy."
Speaking of Headshot and independent cinema, he tells us that filming lasted two months and the cast was made up of 50% new talents from cinema and 50% experienced people: "We shot one scene a day, this is precisely the beauty of independent cinema, that you have time to get better into the role and all the concentration to play a scene, as well as the most accurate concentration on the details".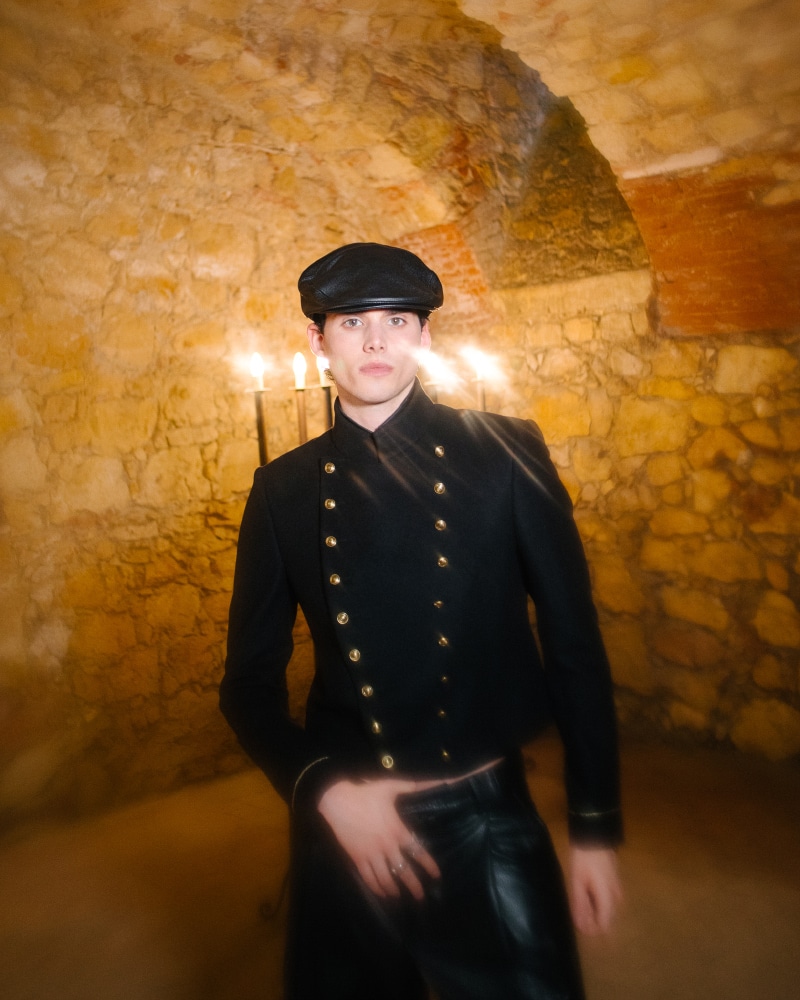 When asked if he sees a future in independent cinema, he replies that he hopes for a future in international cinema, but he is also passionate about the indie world both related to music and art, considering costume design a bit neglected in cinema today than in the past, however, he sees impressive growth in light and colors in the cinema. A lover of musicals, for Riccardo the most important thing with the colleagues with whom he has to shoot a film, and he often spends time with them before starting the shoot: "It's important to break the ice with your colleagues first, to make everything more natural in the end".
He considers the team he works with essential, including a management office that sometimes directs him to find the right visual identity because he is working very well on the cultural one. Also exploring therapy with a psychologist, it is important for Riccardo to stay focused on his thoughts and understand how to better study certain roles or characters that he has to interpret.
Talking about multidisciplinary artists, he confides that he is impressed with Miley Cyrus's evolution as an artist and her voice, as well as how many times she could manage to handle different roles.
In a letter to the future of himself, he writes: "Hi Riccardo, be patient. Don't worry about everything settling down. The Universe has its plans."
Talent: Riccardo De Rinaldis @riccardoderinaldis
Interview: Mira W. @mirawanderlust
Photography: Fabrizio Milazzo @fabrizio_milazzo
Art direction + styling: Veronica Bergamini @veronica_bergamini Grooming: Daniele Brazzale @danielebrazzale
Set + production assistants:
Lucrezia Tondelli @lucreziatondellii, Emma Monetti @emmatrix_, Carola Sorgato @carolaasorgato, Guia Molteni @guiamolteni, Ilenia Gemin @ilenia.gemin, Rossella Like Tarja @_roxyanne_, Zaira Bazzanella @_zy.bae_, Giulia Martini @martini.fs, Allegra Lo Monaco @allegra_lo_monaco, Davide Menegazzo @davidemenegazzo, Dylan Guzzardi @dylanguizzardi_fs, Francesca Dai @francescadaii, Gaia Rossi @r0xstylist, Aurora De Bortoli @aurora_debortoli
BRANDS: Versace @versace , Ferragamo @ferragamo, DEVILLE @wearedeville, Arturo Obegero @arturoobegero, Etro @etro, Costumeria Lariulá @costumerialariula , Laboratorio Riciclo Pelle @laboratorioriciclopelle , Moschino @moschino, Maison Valentino @maisonvalentino, Giorgio Armani @giorgioarmani
Video: Chiara Martinelli @chiari.mrt
Production coordinator: Davide Andreatta @base.materialism at MOODART Verona @moodart_fashion_communication
Agency: M Punto @mpunto_comunicazione
Location: Relais Villa San Matteo @villa_san_matteo