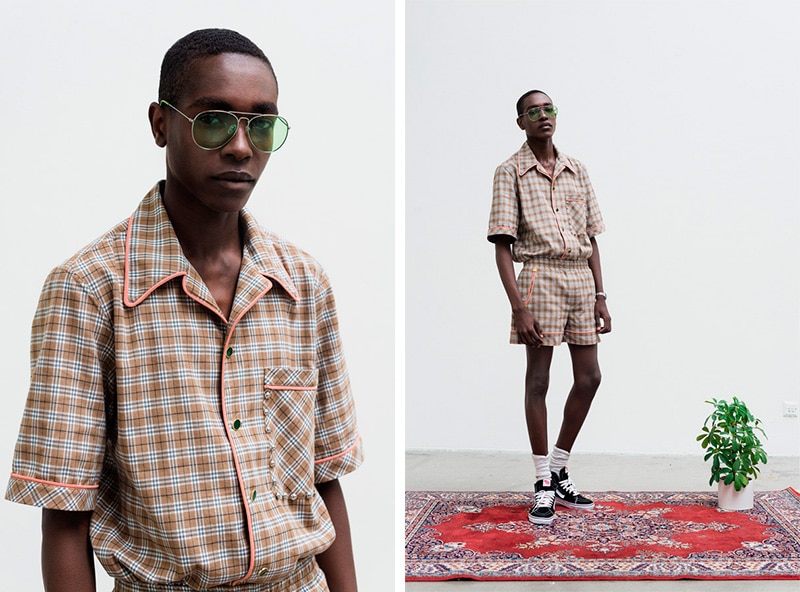 PRLE (Pronounced par-lay) is a romantic brainy young menswear label created by Andreas Danielsson hailing from Malmö, "a safe and traditional environment" in the south of Sweden. After high school, he went to live and study in Santa Barbara for a year (clearly an episode that needs to be made), then to London before returning to Sweden to study pattern making while interning at CMMN SWDN.
With just three collections under their belt, they have already made headlines and hyped as "one to watch". Their velvet T-shirt with contrast ribs and the ribbed fitted mock neck T-shirt are already becoming favorites with fashion editors as key pieces. What attracted us was their Summer of Love flair in a post new wave era. Are we ready to love again in 2018…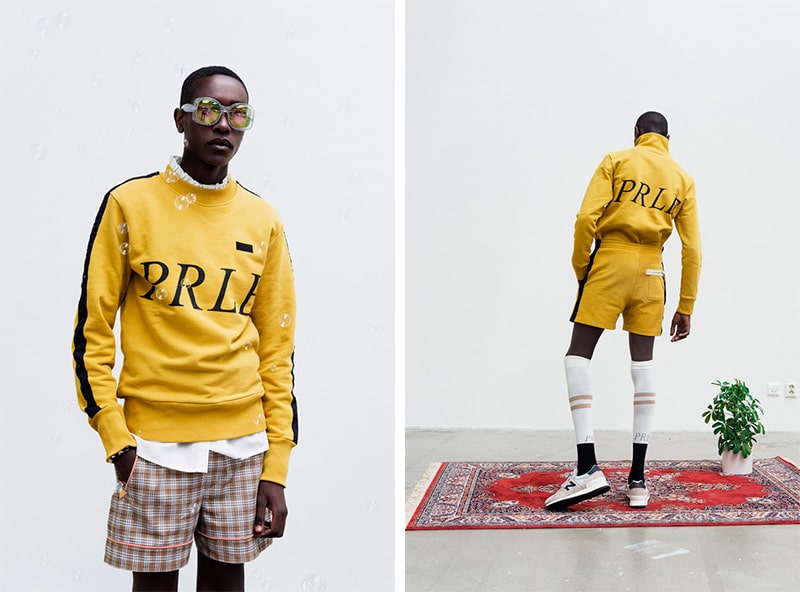 PRLE is young having just debuted last year. Can you tell us a bit who makes up the brand and how it all started?
At the moment its just me running it, and I started it back in 2013. Clothing has been my main interest in life since like, forever. And at one point I think I just made up my mind that this is what I want to do in life and I have to make a run for it.
Sounds like a bit of a free spirit. The brand concept is "modern hippie" menswear. Were your parents hippies?
Haha, not at all. It's probably one of those revolt things. But I mean doing my own brand really demands you being able to structure, schedule and plan ahead, so I'm definitely glad I came from that growing up. Privately though…I'm more of a mess.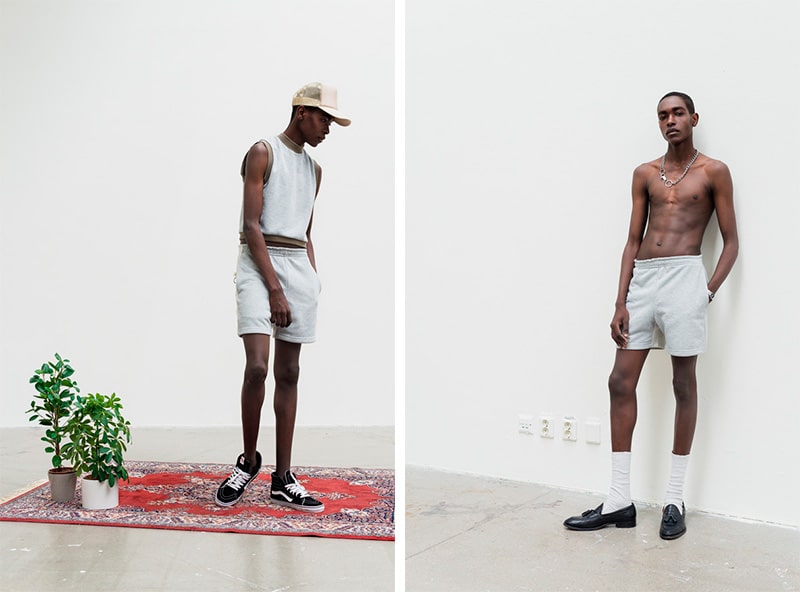 Most creative people are. I raised by hippies, so my revolt was probably to run away to Paris to work in fashion. I've been listening over the years to Swedish psychedelic folk band Goat. Wondering if there still hippies in Sweden where you are based?
I'm sure there are! No, actually "the modern hippie", is more about encouraging people to be true to themselves and accepting of others. I was inspired by Jack Nicholson's quote in the movie Easy Rider, the "free individual" quote.
Jack Nicholson's character was the most underestimated hippie. I can actually start making a list or Pinterest board, it's a subject that is worth exploring. Taking influence from eccentric youths from the 70's, what attracted you to this era?
Aesthetically everything just looked much cooler back then! And the analogue lifestyle, they lived in the moment! And for me who was born in 87, the 70's makes a perfect time and place for me to build my own imaginary world in.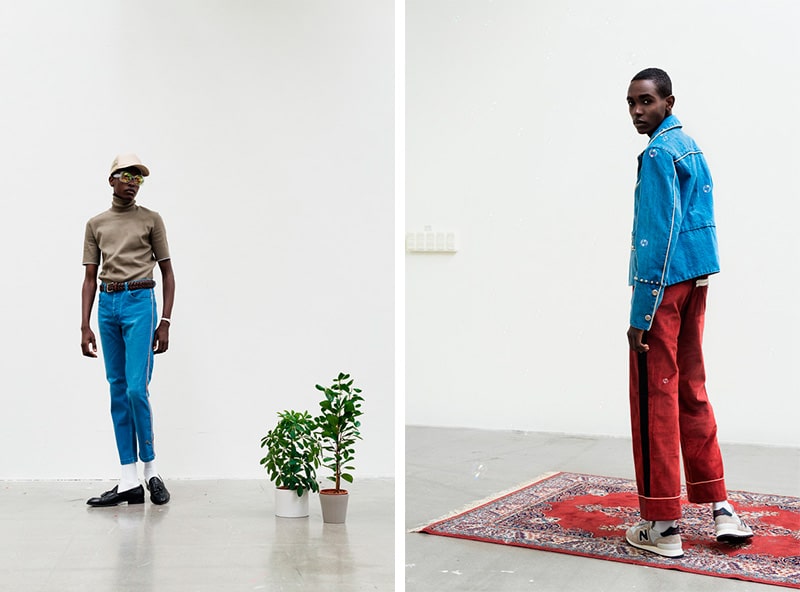 Sweden has a rich history of music, it must have had some shape on you. Are you into 70's music? Any favorite bands?
I like it but it's my main thing. I'm a hip-hop guy. Bands from the 70's. Not my best topic, I'd say Canned Heat and Rolling Stones.
All of the original rappers and hip-hop artists were children of the 70s. Like the time of free love, your pieces are confident yet individual. What defines your work as modern for you?
To me, it's about being progressive and strive on going forward by facing the issues of today. It's about questioning norms within the modern society.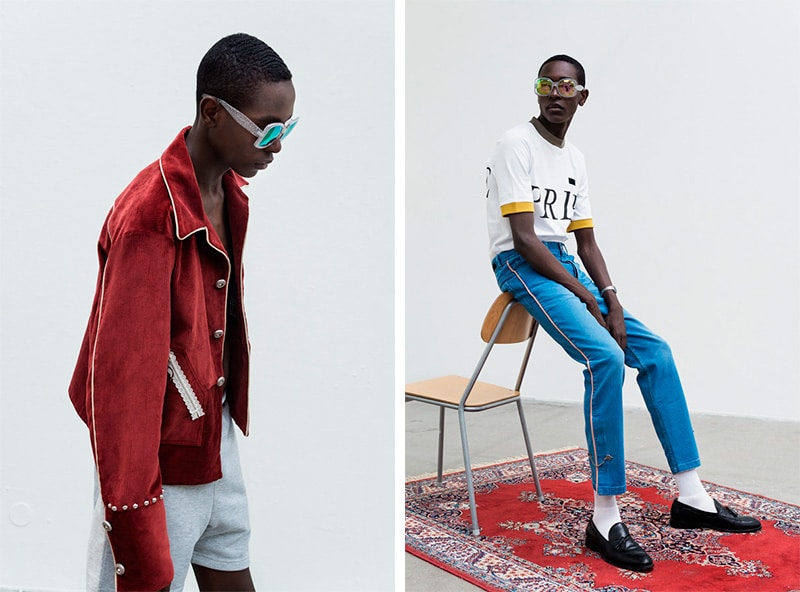 Hippies were all about counterculture and green, not exactly what I would expect to find on self-glorifying social media. Who are the modern day hippies? Where can I find them?
It's the confident and free-minded individuals. They are everywhere. They are the old man at the airport, with the long white hair, dyed in various blue shades and who doesn't care if someone points and make jokes about it with their friends. (Scenario from the airport yesterday)
You are already stocked at BEAMS in Tokyo which is huge for such a young brand. What made you decide to focus on menswear?
Menswear was the only natural choice to me. That's what I've been self-studying mine ever since. It's also easier to relate to, both as a wearer and artistically.
Spring Summer is right around the corner, but before we get there, what other projects and plans do you have for the next coming months?
Right now I'm on my way to Alicante for a week of vacation and refueling. After that its back to developing FW18, which I will be showing in Berg France's showroom in Paris at the end of January.