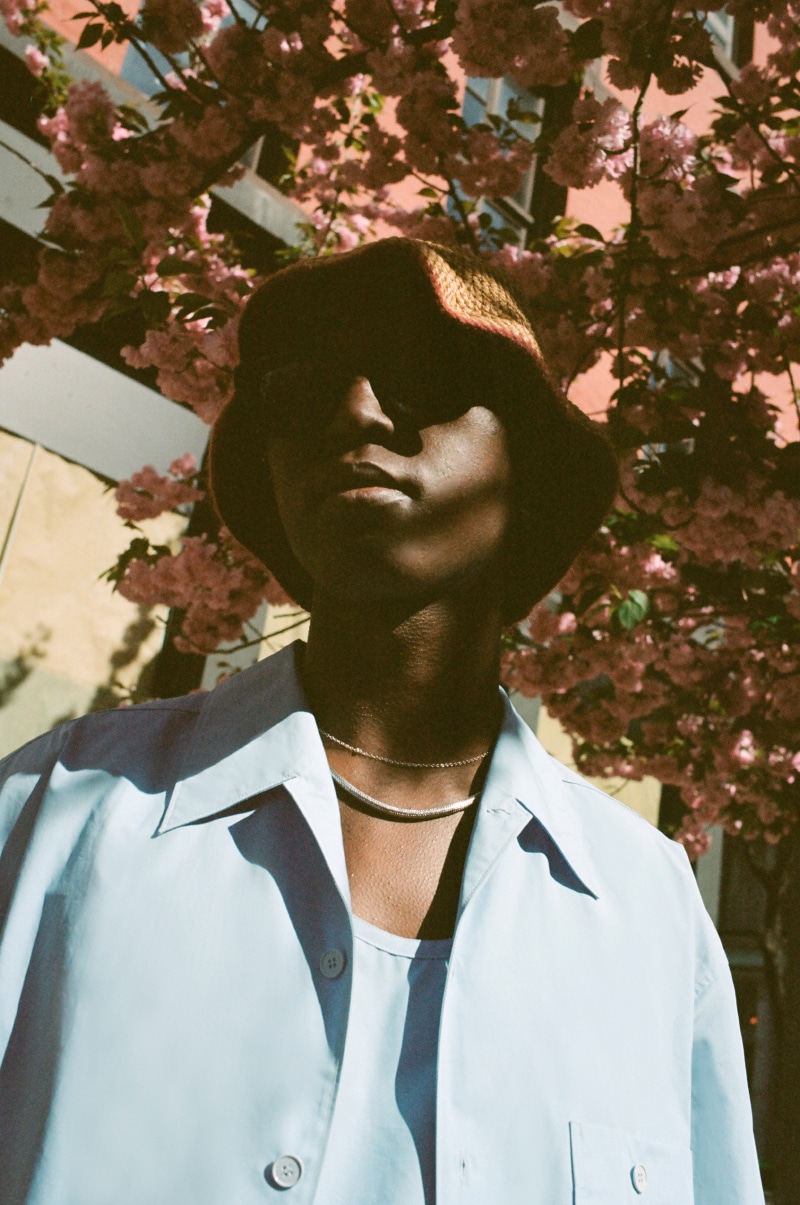 Born in Thailand, of Chinese descent, Phillip Lim is a key figure in New York's wave of Asian-American fashion designers. Over the course of his long career, the awarded and celebrated designer, today head of a global fashion empire focused at the same time on human rights, has frequently proved himself a precursor. Today, as COVID-19 changes the face of the planet, he is once again showing the way, offering his thoughts on how the fashion industry should slow down and shape up.
Debuted at New York Fashion Week in 2005, 3.1 Phillip Lim was born from a friendship between founders, Phillip Lim and Wen Zhou. Both 31 years of age at its inception, the designer and entrepreneur were pioneers in the accessible luxury space, with the goal of bringing a 'cool, easy, chic' wardrobe to the modern global citizen. The brand has since expanded to include womenswear, menswear, accessories, and footwear, and currently has 14 stand-alone retail stores worldwide with locations in the U.S., London, and across Asia.
3.1 Phillip Lim's contribution to the industry has received global recognition, including 3 CFDA Awards for Womenswear (2007), Menswear (2012), and Accessories (2013). Throughout its 14-year history, the brand has continued to evolve its positioning in the ever-changing fashion landscape to continue as a leader in American fashion. 3.1 Phillip Lim's new menswear line is more than just a collection; it's a lifestyle line. Lim looked towards his own wardrobe when designing the 'Kit 1' launched in June Inspired by staple pieces that never go out of style, this new collection is for the 3.1 man who appreciates the significance of a curated wardrobe. Designed for a grab-and-go lifestyle, the kit incorporates the must-have seasonal pieces that all fall under the categories of ease, style, and function.
The second drop 'Kit 2' for 3.1 Phillip Lim menswear is launching this October and we had an exclusive interview with Phillip Lim for Fucking Young about the future of fashion after the pandemic, human rights, #stopasianhate and how important is creativity to stay focused. During the ZOOM conversation, I noticed that Phillip has an incredible pure positive energy, a very contagious one.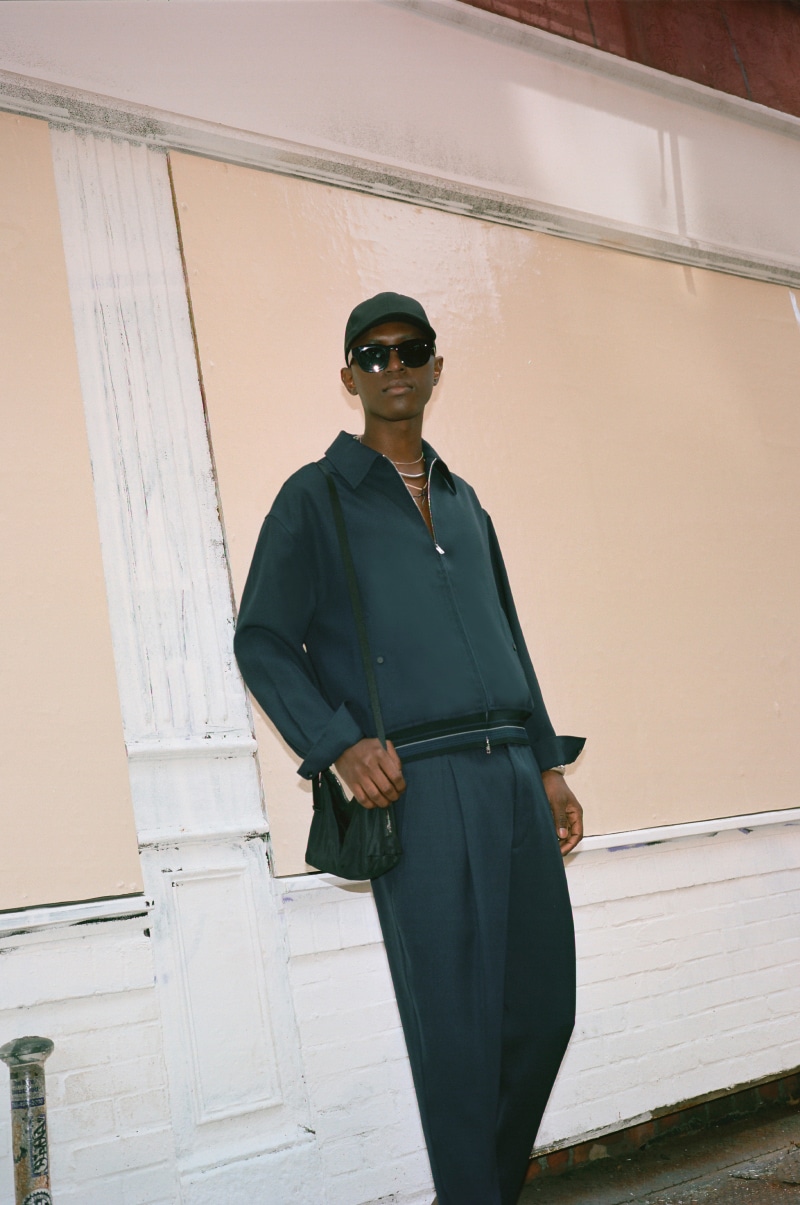 Describe Phillip Lim as a child.
My family is originally from China but my parents fled to Cambodia during the revolution and then again to America to escape the Genocide in Cambodia. We came to America when I was about 2 years old and grew up in the suburbs of Orange County, California. My only connection to fashion was through MTV music videos, my voracious love of vintage clothes, and growing up submerged geographically where skate and surf subcultures were born. But, I never really thought about fashion as a career growing up because I never knew such an industry even existed or felt like a different planet.
When did you realize you want to become a fashion designer?
I wouldn't say there was an exact moment, but a series of events that led me to where I am today. I studied finance at California State University Long Beach, but after 3 years, switched to focus on a degree in home economics. A weekend job at Barneys South Coast Plaza led to an internship with Katayone Adeli, and eventually, a position on her design team. When Adeli relocated to New York, I stayed in Los Angeles and co-founded my first label, Development. That is where I met my business partner Wen Zhou and we eventually left for New York to launch 3.1 Phillip Lim. The rest is history.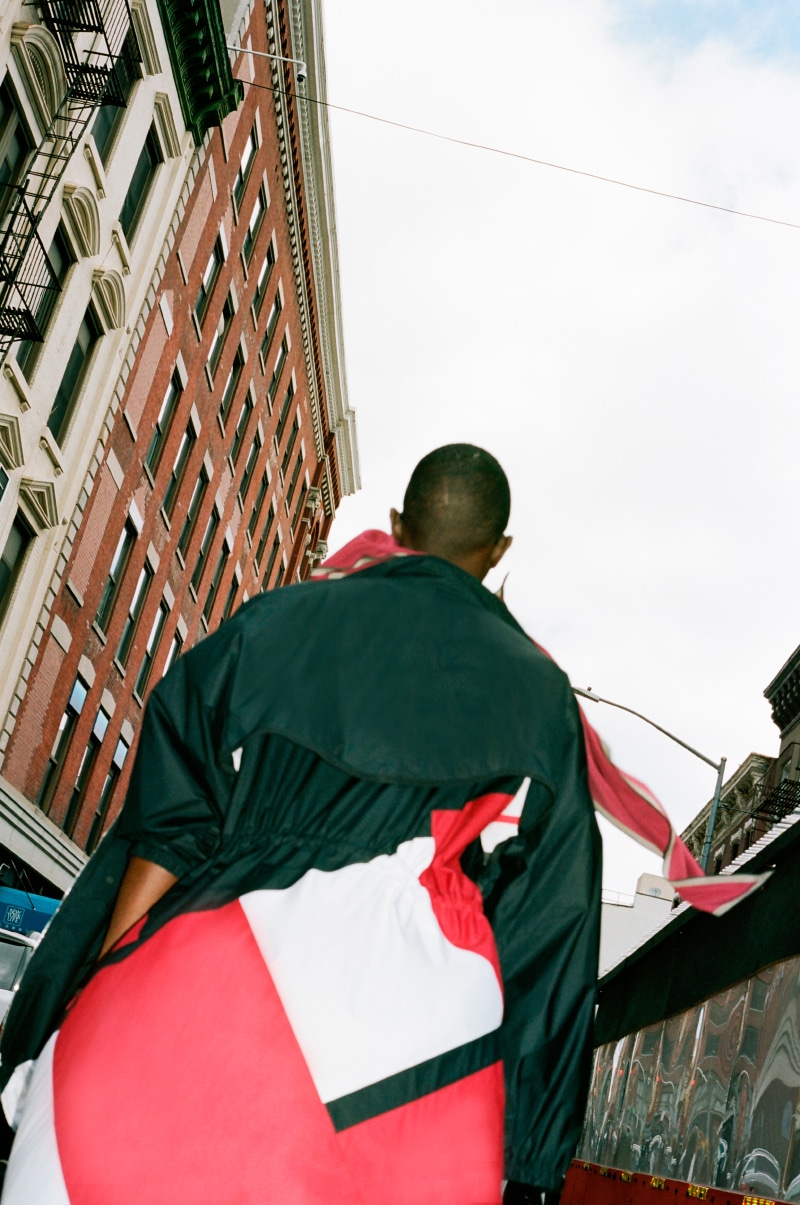 What is the biggest challenge for you regarding the pandemic situation?
The pandemic situation should motivate us to be more conscious regarding our mission like creatives and to take care of ourselves first of all, in order to stay more inspired. Creativity is the most valuable resource and we need to protect it. I tried to stay creative, more positive and to focus a lot on myself and what I have around me, in order to protect it. During the lockdown, I cooked a lot and I launched MORE THAN OUR BELLIES initiative. A space to share inspiration, a marketplace for collaboration, a home for everything beyond fashion that will feed your soul. MORE THAN OUR BELLIES is a testament to the appeal and power of food, but it's also a testament to personal experience and the power of sharing experiences with others. Food is the best way to bring people together. Bring bread to a table, and you can create an instant community. Across cultures and throughout history, food is the universal language.
Speaking about the new Kit 1 Summer menswear collection, re-launched in June, how did you manage the creativity process exactly?
I worked very closely with my design team throughout the pandemic, via zoom and when we could meet, it would be limited but very creative. I think this forced us to be even more disciplined and clear on the message. With this new reminder of how time and opportunity is so fleeting and not guaranteed, We made sure to stay focused on creating with purpose and intention, never losing sight of the vision. We are really focused on making clothes for the customer at this moment but also making sure it fits into his journey.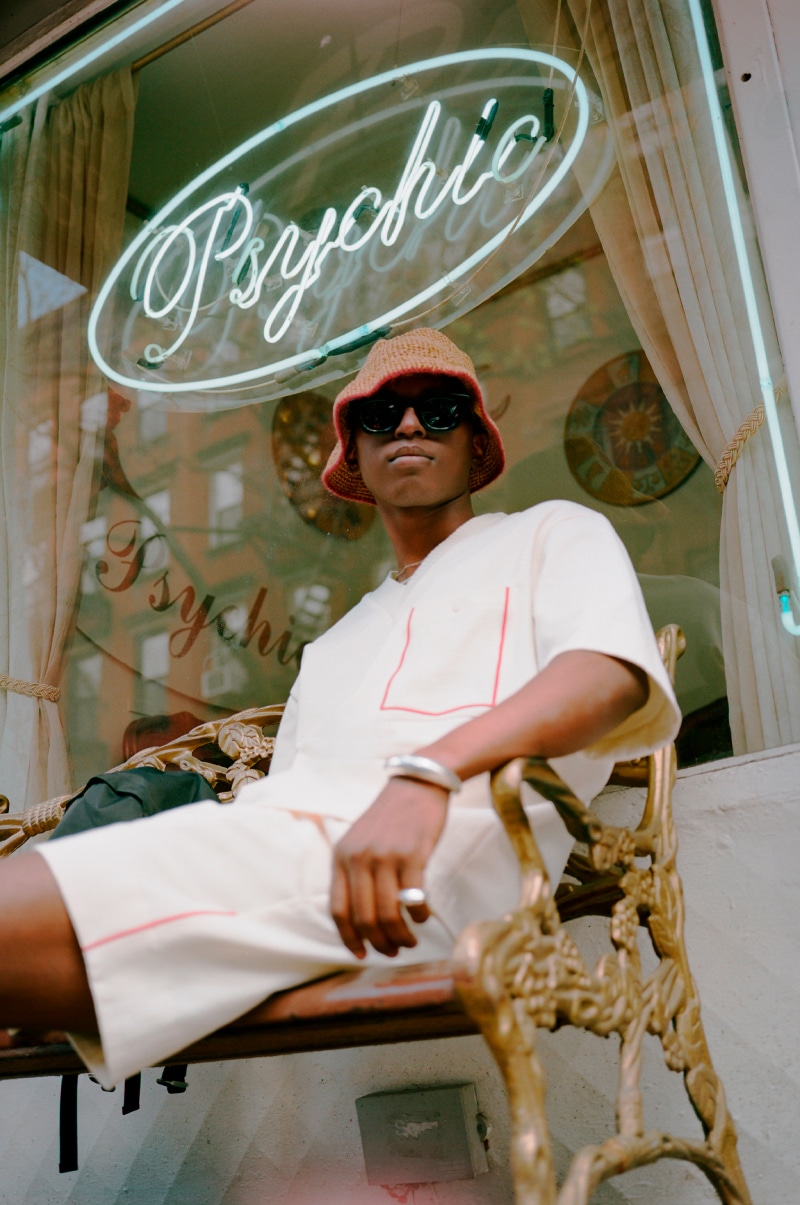 Can you tell us a little bit about your references and inspirations for this collection and why did you decide to relaunch menswear?
We were inspired by New York City, its resilience, and the excitement for its reopening after the pandemic. The outdoor campaign was inspired by Bruce Davidson's 'Subway' photo documentary book…I chose that because I wanted to show this man in the city, this man in all his editorial, technical, leisure in the city. Moments of his days from picking up flowers in the morning to a stroll into china town, to on the way to the airport, to just kicking it at Key Foods. I decided to relaunch Menswear from a new point of view, we are speaking directly to the customer, so I wanted to be very concise and together rebuild a forever-lasting wardrobe. I wanted to create this 'KIT' idea that has the potential to be styled differently in every man's wardrobe. When fashion became a commodity and the dream became very programmed, it lost something. Instead of fighting that, how do we go into this phase using this program, using this technology, using this new business model, and really dream again and create things to romance reality, but our reality in the present moment.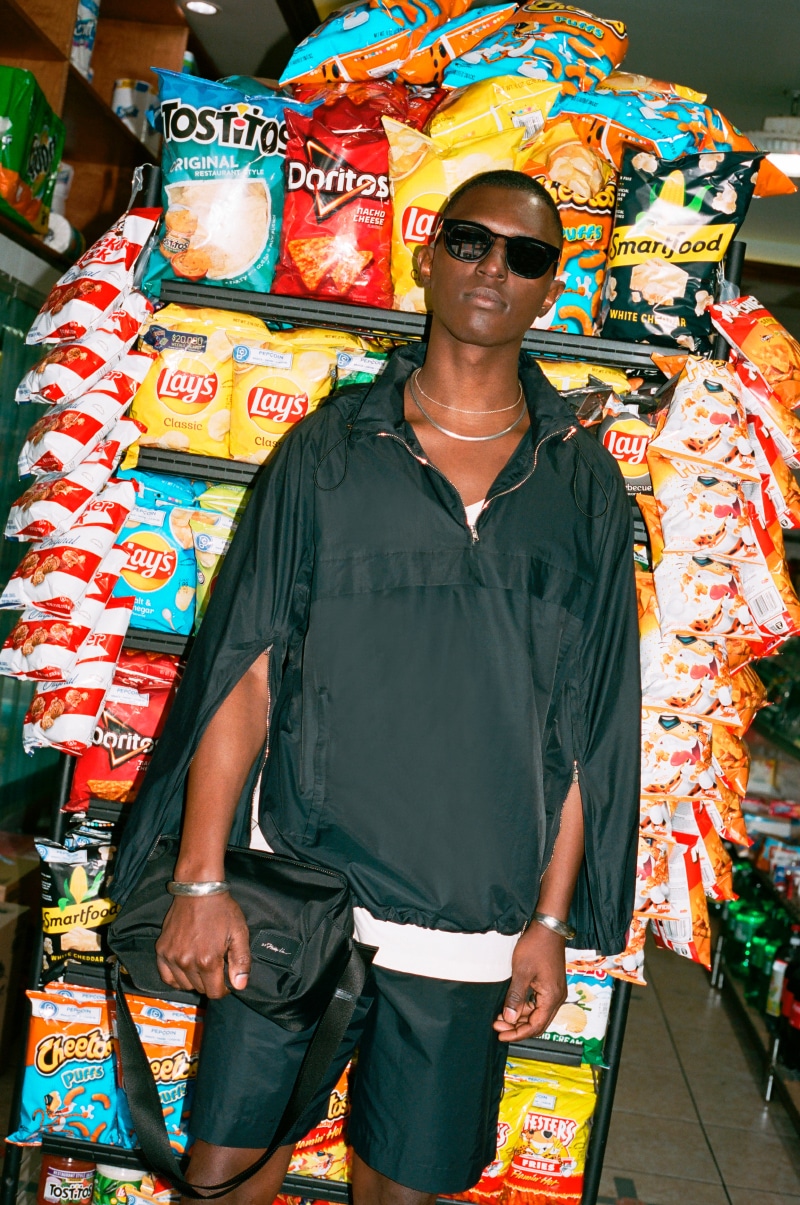 How do you manage to choose your collaborators and how important is it for you in having a multicultural team?
I always choose people based on the energy they emanate and especially if our energies together are aligned. For me, energy has top priority when it comes to a team and 3.1 Phillip Lim wouldn't exist without one. At the same time, a multi-cultural team is the most important thing for the growth of a company and I can proudly say that eighty-five percent of my team is represented by women of various nationalities.
How do you think 3.1 Phillip Lim can play an important role, generally, in a daily client's life?
3.1 Phillip Lim represents the reality our customers experience day by day. We make clothes for everyday people and I would like people to experience this reality with us. I believe we make a difference precisely in the energies we transmit to our customers, regardless of their role.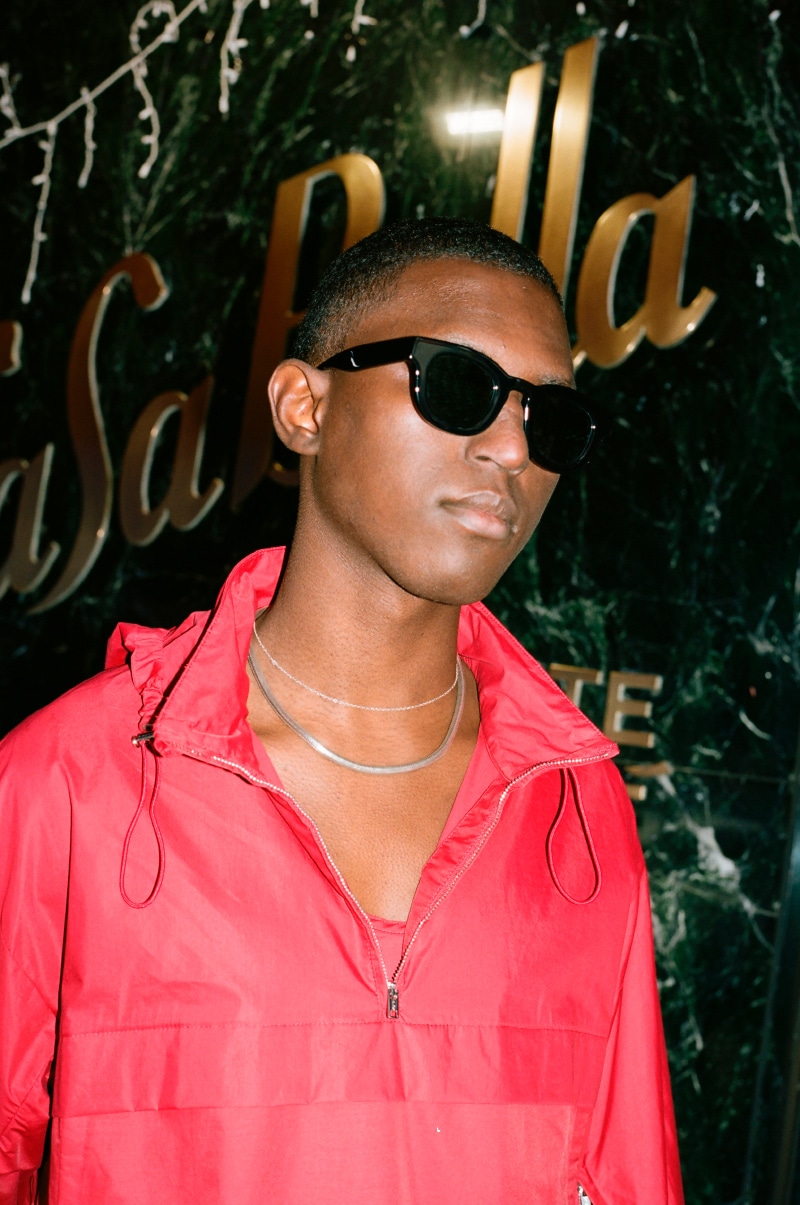 How do you determine what is a durable design and what happens to those pieces that didn't get sold?
A durable design is about a garment's quintessence. The quintessence of high fashion · There are certain textile fibers that are rare in nature or very difficult to produce. Timeless pieces are made with care by our team. All those pieces that didn't get sold are up-cycled and gifted to our team insiders.
What does the fashion industry need more nowadays in order to improve it more?
To find a way for a more solid and constructive structure for emerging talents, because they are our future. When we see them, we see our future. If we don't help them with a solid structure, we can fail our future. Very important is also the fact that we need more teams from different environments, with various nationalities, in order to build a more solid system. Is also very important that we stand up against any form of racism, as well anti-Asian racism, to create a truly inclusive fashion industry.
"The first step for our industry is to understand that we are not in competition with each other. It's not about one community being a focus for a moment while another group waits in the shadows for their time. Inclusivity is making room for each other at the table, always. We can no longer separate who we are from what we do and we shouldn't have to."
The most important person in your life?
My mother.
Imagine that you must write a letter to your FUTURE SELF. What would you write?
I would write to remind myself to slow down, to take it all in. This past year taught me so much about how precious time is and to not take anything for granted. With that, I would also make sure that I knew the power we have as individuals to stand up for each other and our communities; knowing the impact and good it can have for the future. I hope to continue to make changes in helping the world around me become a better place, whether it's combating racial hate or climate change. I will continue to grow and challenge myself to become the best version of myself and help create a world that is better for the generations to come.