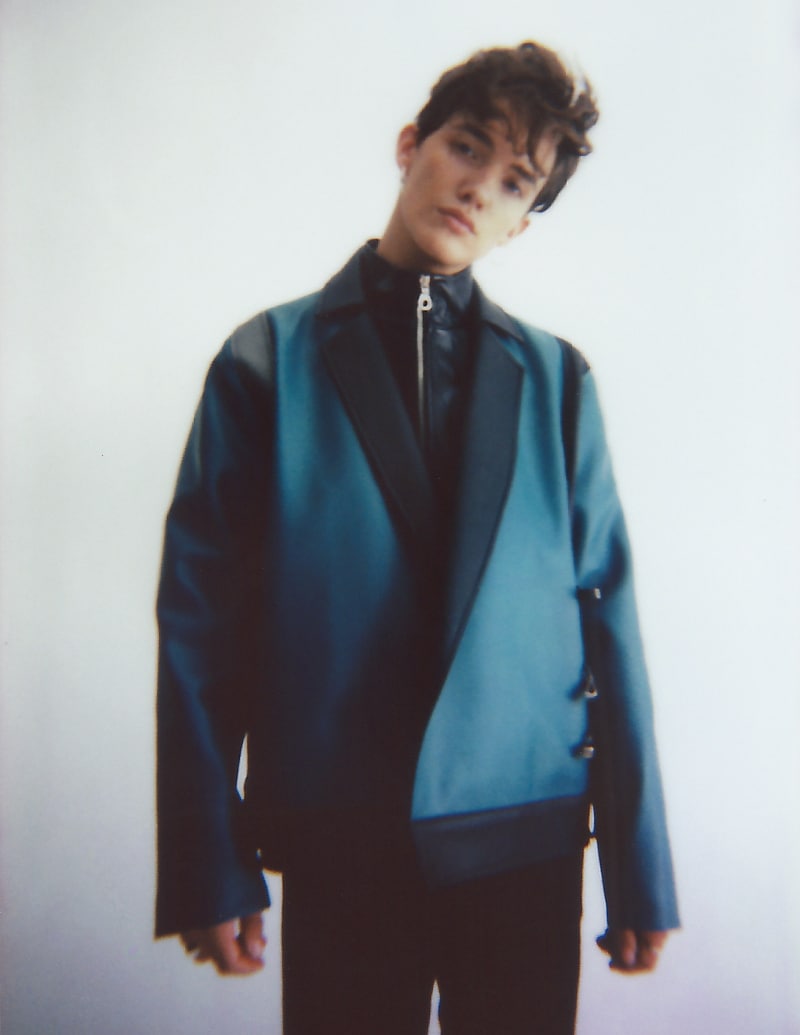 Born in the early 2000s, American singer, actor, composer, dancer and model Noah Urrea is known for representing the United States in the international pop group Now United. Since his first EP in 2017 and his debut acting role in the independent movie "A Wake" in 2019, Noah is still shining from being a must-follow celebrity on Instagram as well as being part of one of the most successful young musicians of his generation. Before going back on tour and hearing his upcoming new music, here is our conversation with Noah Urrea and some exclusive photos by photographer Raul Romo.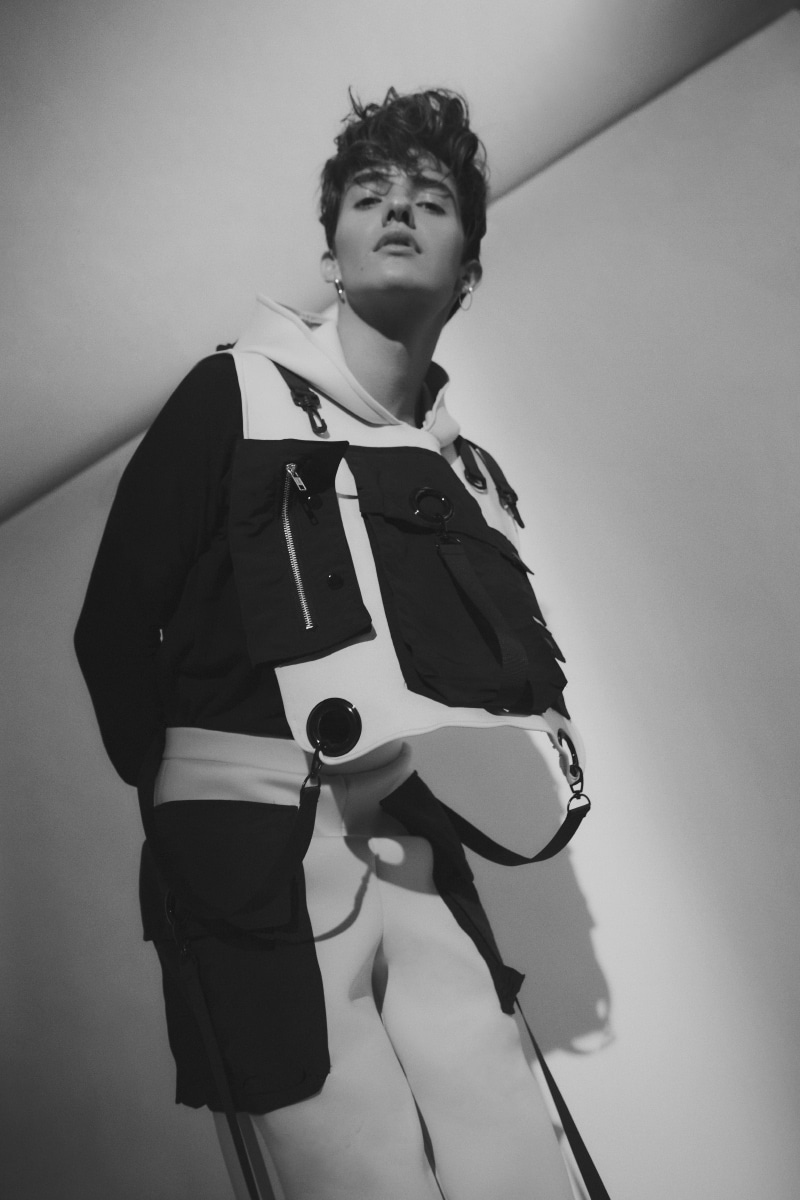 You are a musician (Chump Change and Now United), actor, and model. Usually, you would always be on the road. How has the last year been and what did you explore from home?
This past year has been challenging but productive for my self-growth as an artist and as an individual. Although none of us enjoy a pandemic, I tried to make the most of it by working on all different types of music. I utilized my time to explore different sounds sonically, which has been very fun for me. I've missed being able to see the fans and touring, but there's a lot of that to look forward to in the future.
What part of touring did you miss most? Any places you want to go back to?
This may be cliche, but definitely just bringing smiles to people's faces. For me, when I get to see an artist or meet someone that I really look up to, it's an insane feeling and knowing I can provide that same feeling for someone else brings me a lot of joy. As far as places I want to go back to, I am really looking forward to Brazil, and hopefully Tokyo (since it's my favorite).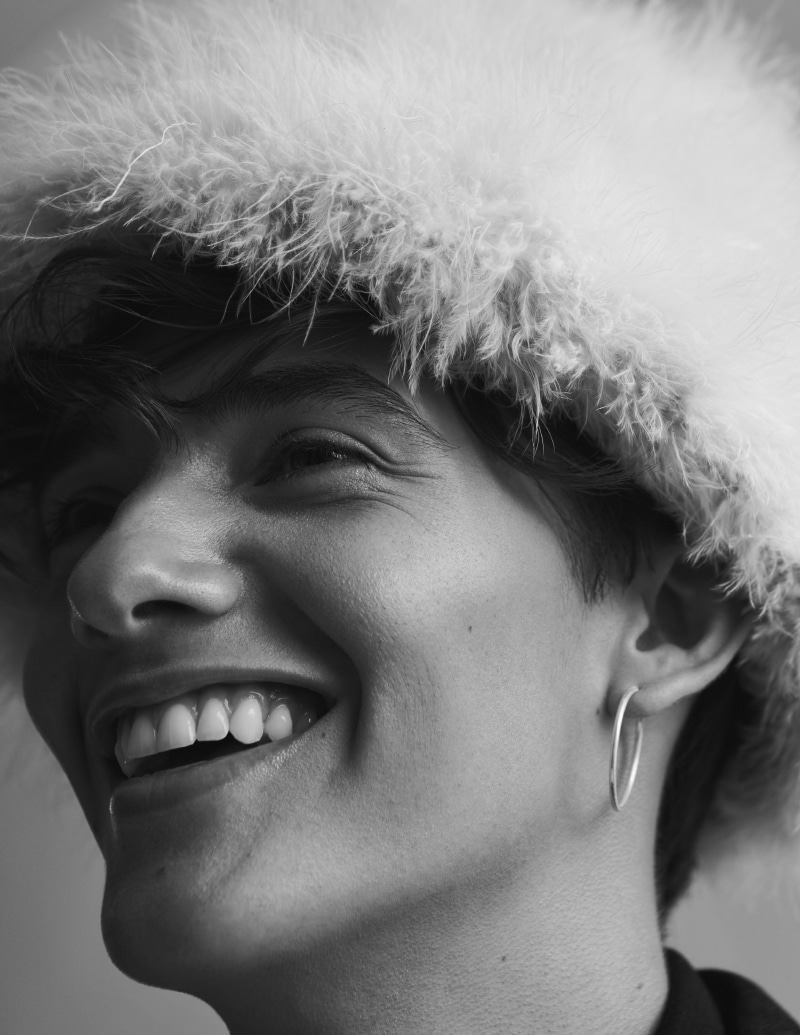 You have experienced the fashion industry from a different angle, that as a model, but also I would imagine many singers and actors use stylists. What do you like about fashion and how important is it to you and your expression?
To me, fashion is a big part of my life. There are many ways I like to express myself whether if it's through music or acting, but my favorite form of day-to-day expression is through fashion. I enjoy working with different stylists because every stylist has their own capabilities and visions, and I love being able to bring that to life for them.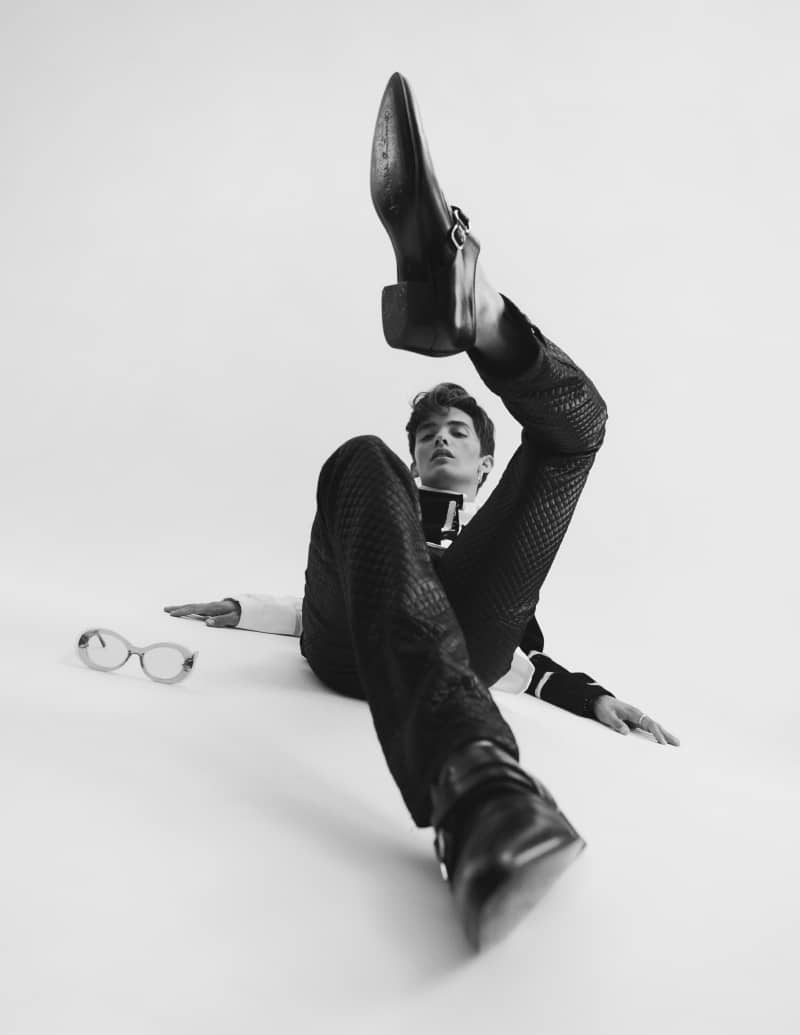 Since such a young age, you have been sharing all of your talents. Let's not put people into boxes, as artists can come from all sorts of mediums, but which artists have had last impressions or influence on you?
I'm continuously inspired by different artists. Right now, I am really into Toro y Moi, Jaden, Glaive, and 070 Shake
You have modeled in all of the fashion capitals, but I keep hearing more and more buzz about LA. It seems like the city wasn't taken very seriously in the industry for a long time except for dressing red carpet. As an Orange Country native, what are your predictions or forecast for the future of fashion in Los Angeles? Do you think it could replace New York as the country's fashion capital?
To be quite honest with you, I feel like I am in no place to make proper predictions regarding the fashion world… or anything really, haha.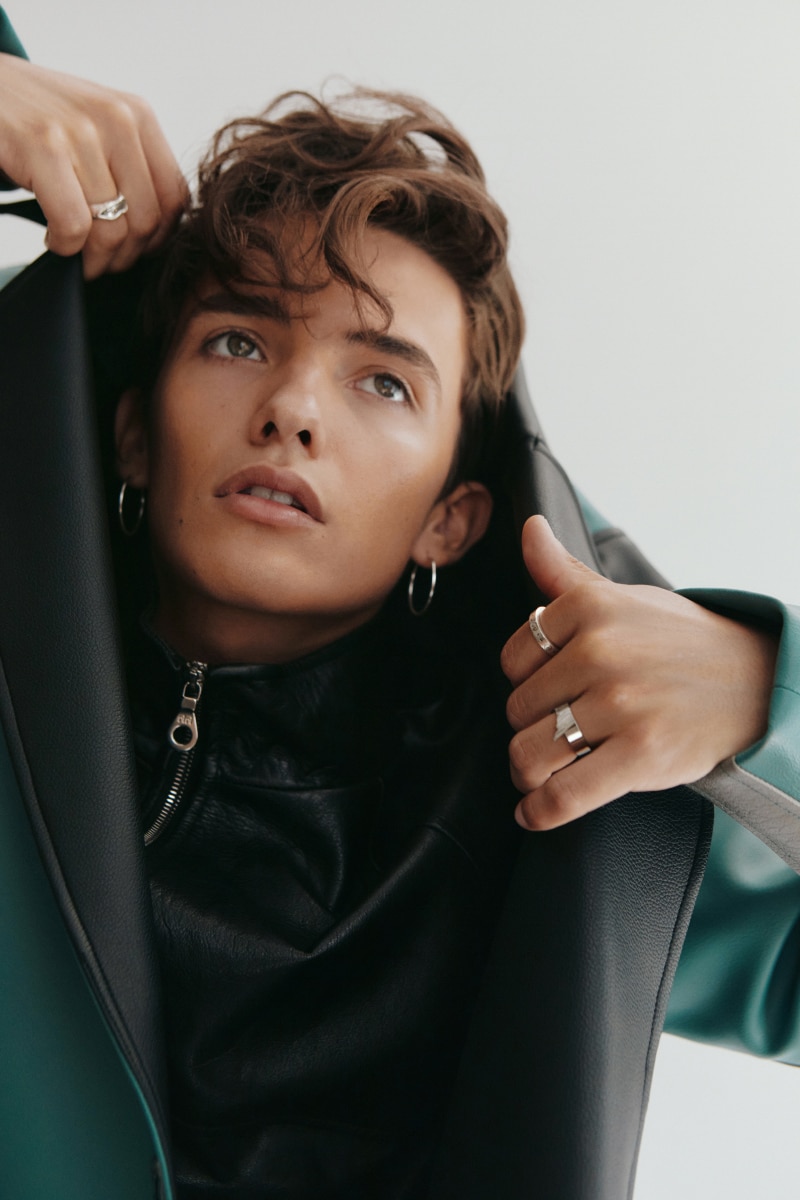 There are condescending attitudes towards LA, being just beachwear. Let's talk about your personal style, I know that you don't shy away from Goodwill or even women's clothing. I feel a big generational shift, as my generation was very much dictated by brands and branding, and I feel that your just generation, just a bit fucking younger, is removing lots of the stigmas associated with thrifting. So, what are you on the lookout for when you hit up a Goodwill?
First of all, I think everyone should thrift or buy secondhand clothing. It's a great way to save money and find unique clothing that no one else will have. The first thing I do when I step into a thrift store is go straight to the women's pants and jacket section.. that's where the gold lies. Regarding LA just being "beachwear," I haven't worn shorts in six years.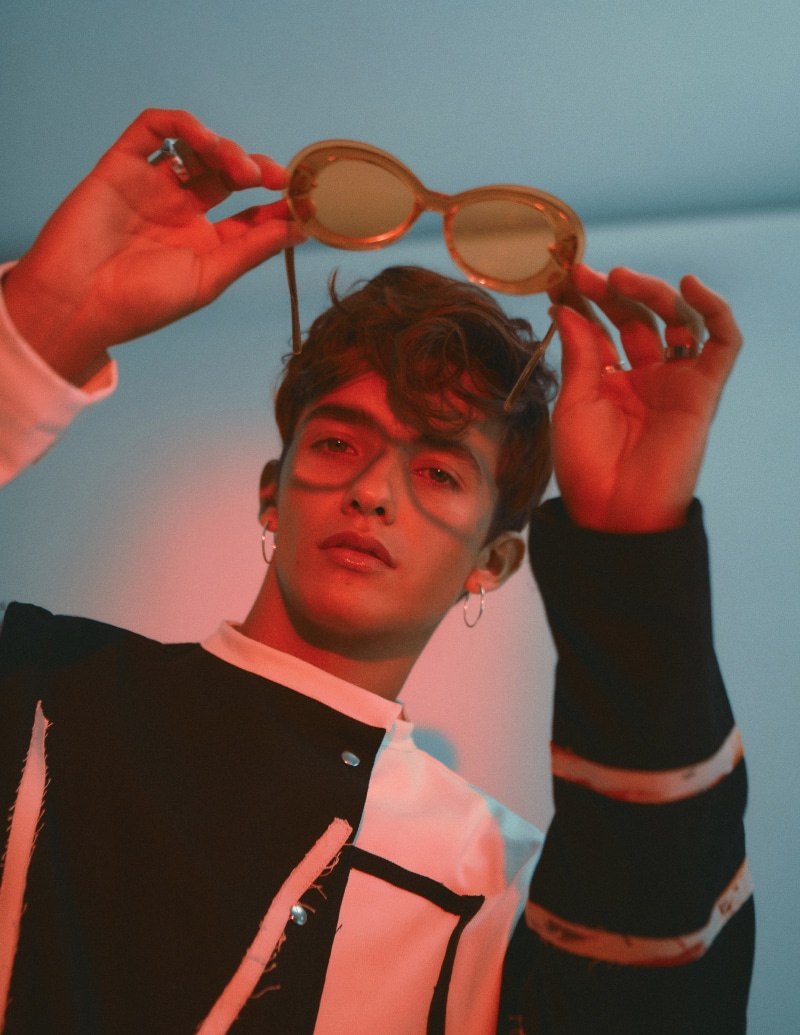 Are you planning to release some fresh new music soon? What about your inspirations which reflect your sound? (It can be a book, a movie, an artist, an album, a location…)
Let's just say, there's always new music being made. My inspiration comes from everywhere but mostly stems from my love life. I'm excited, but also extremely fucking nervous for people to hear what I've been working on. Releasing music can be a very personal thing.
You are currently a member of Now United. If you need to make a band, what will be your dream team?
Flea from the Red Hot Chilli Peppers on bass, Fletcher Sheers from The Garden on drums, Steve Lacy on guitar, and Glaive on vocals, I'll sing back up lol.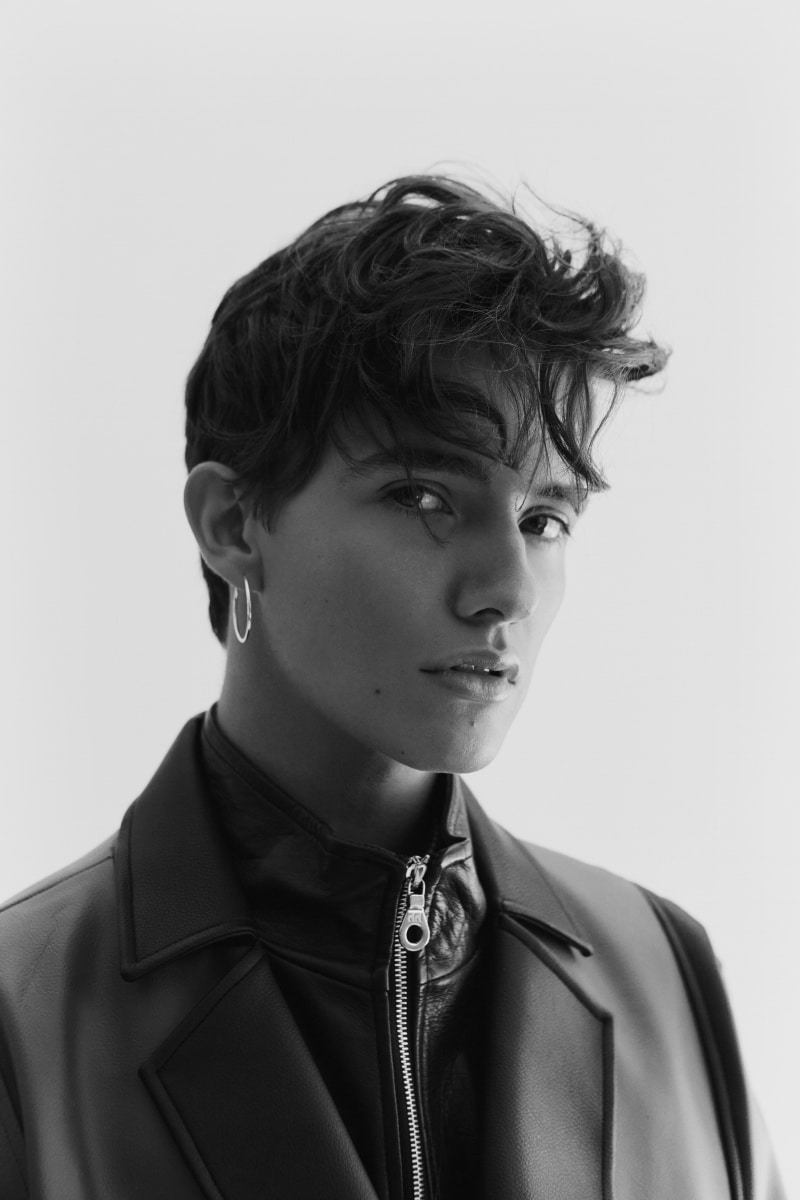 Many artists say that doing music is much more difficult than acting because you are just playing a role with a script. Is that your case?
Hell no, not for me. Acting is quite difficult for me actually. When it comes to learning lines and being "off-book," it usually takes me a lot of time to get it down. Once I get those words in my head, it becomes fun and I am able to really enjoy it. There's something special about putting yourself in a different world to help make something beautiful. But music is fun no matter what. Listening, writing, jamming, producing, learning a new instrument, mixing… it's all beautiful to me.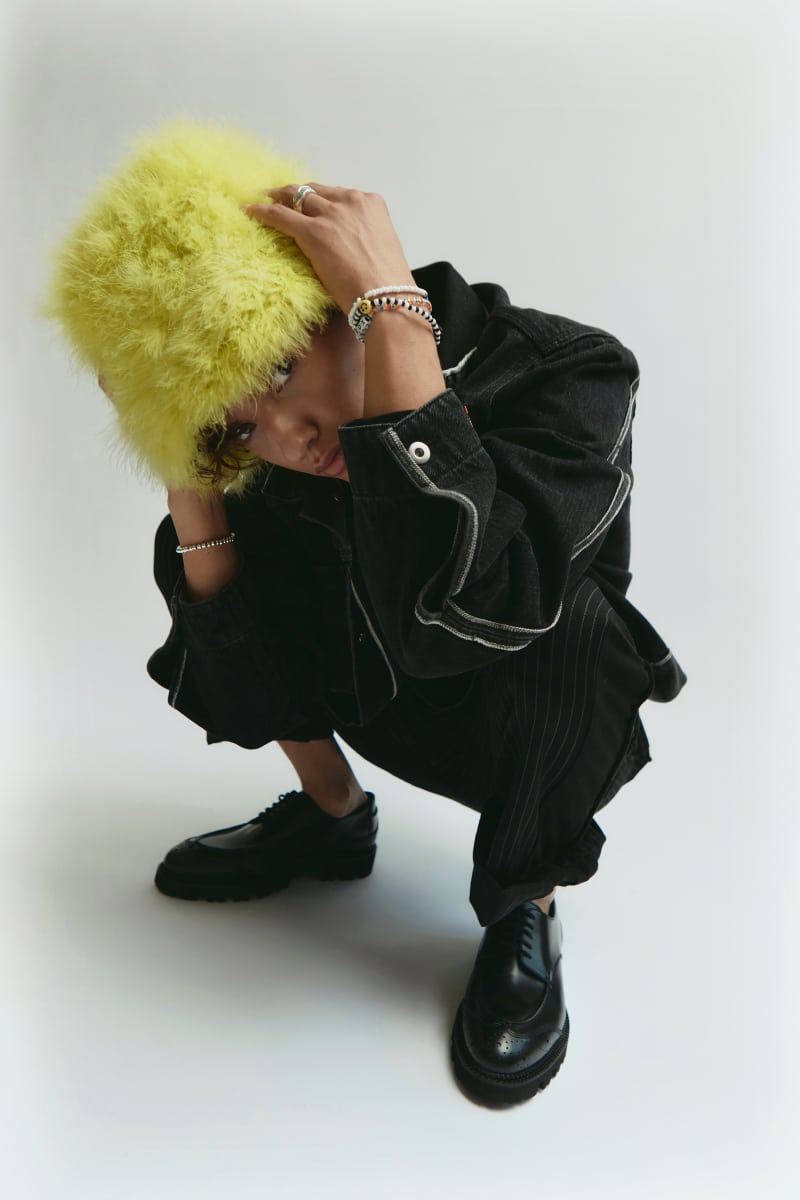 You have been playing in a lot of TV shows. What would be your dream TV show experience and why? ( It can be an old program which is for you, your favorite TV show ever)
It would be cool to be on Outer Banks, I really like that show. Or maybe That 70s Show, it's such a classic
Talking about the future, we are catching up in Lisbon. Does being in the city have anything to do with future projects and filming???
Next year, I'm coming back here with Now United. We are going to be doing some pretty cool things, so be on the lookout. I'd also love to move here one day.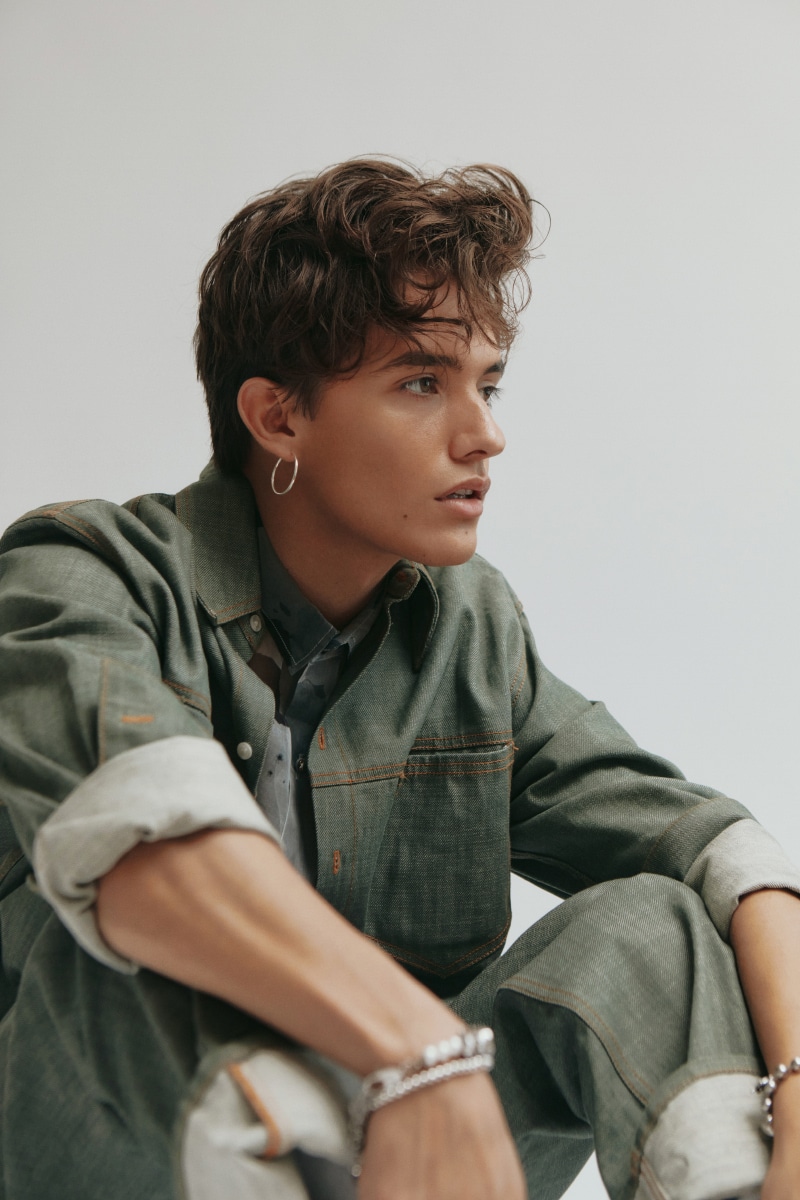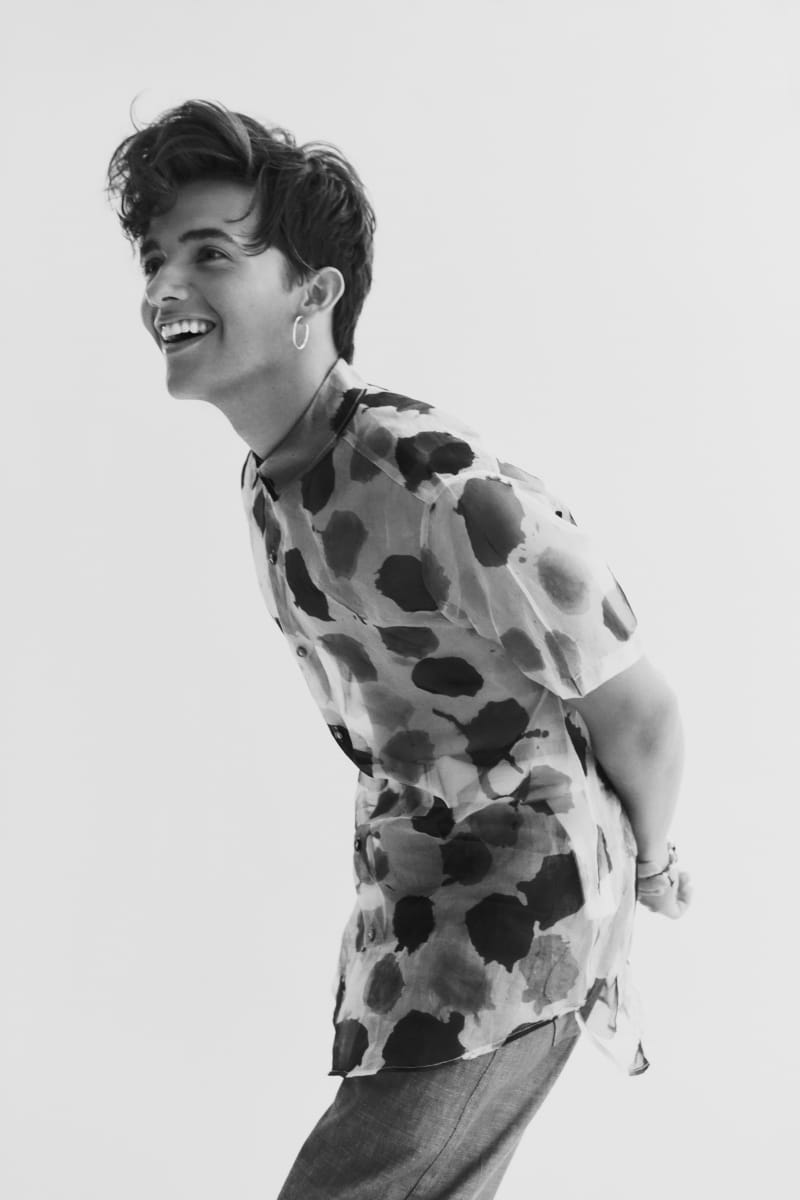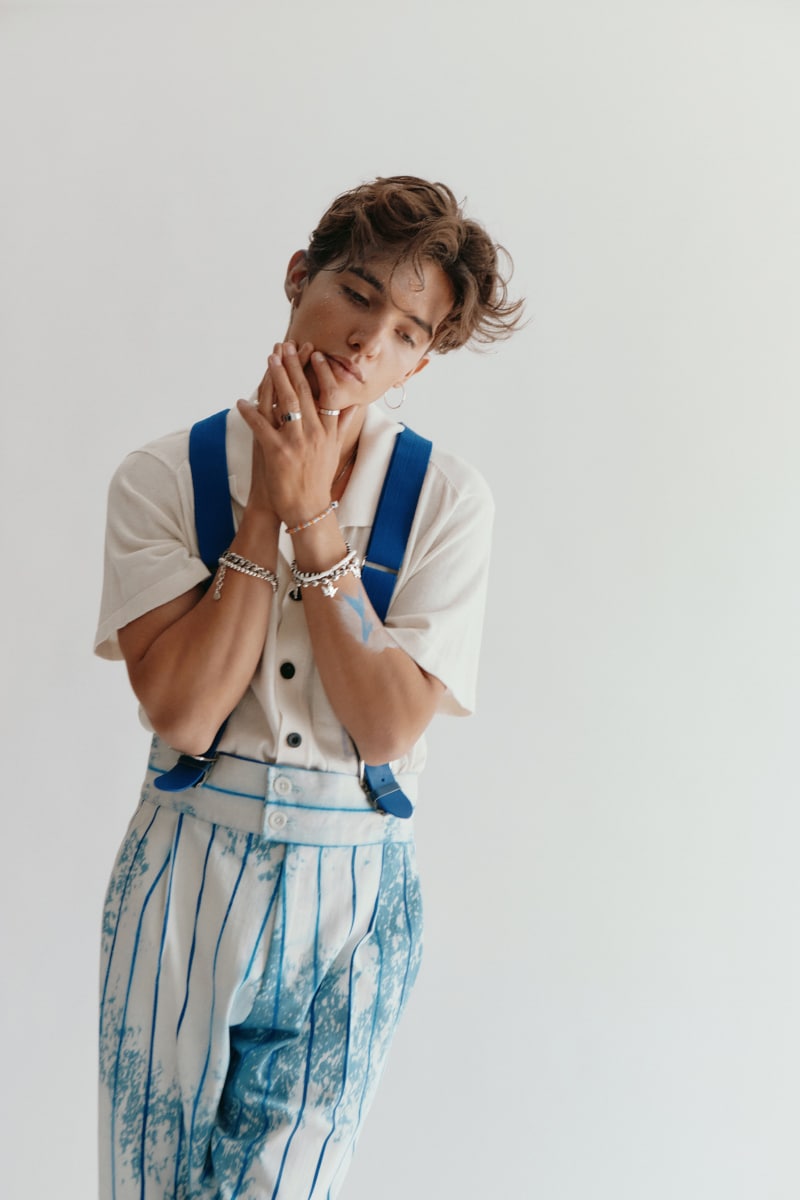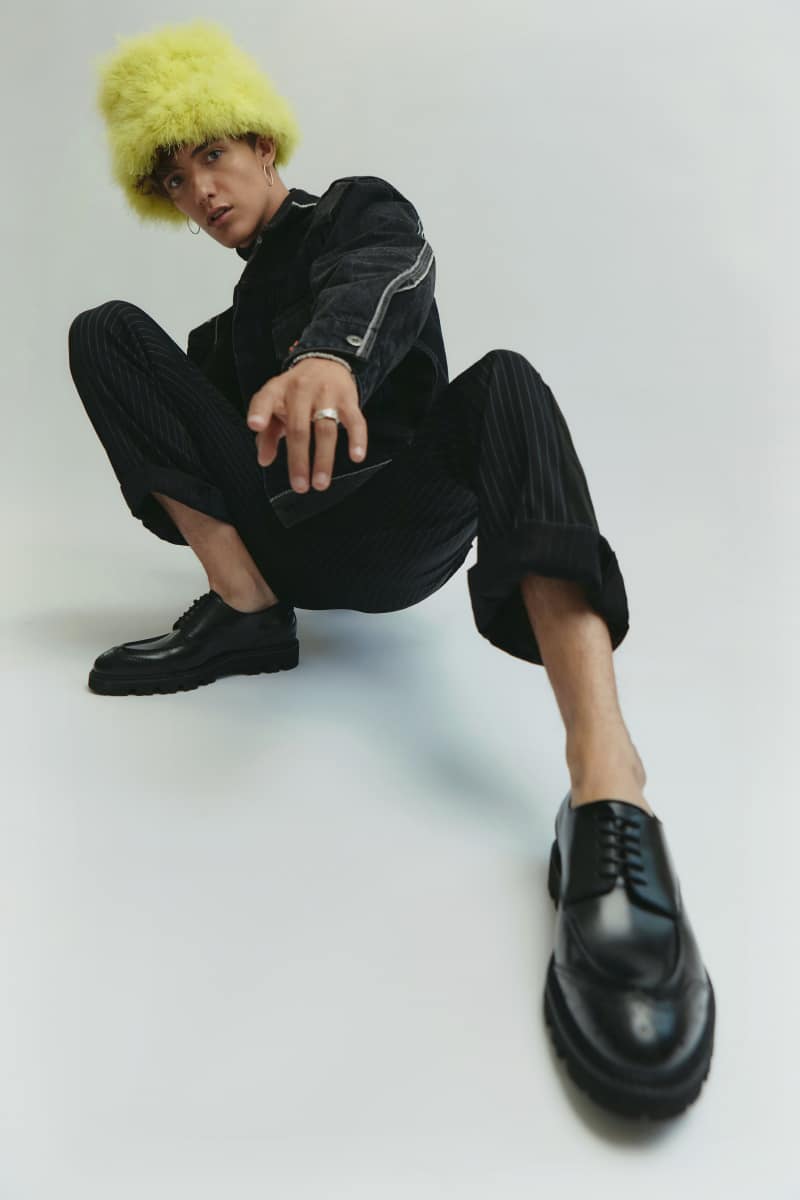 Talent: Noah Urrea (@noahurrea)
Photographer: Raul Romo (@raulromo)
Stylist: Kaitlyn Vitug (@kaitlynvitug)
Glam: Danni Katz at Tracey Mattingly Agency (@dannidoesit @traceymattinglyagency)
Assistant: Andre Nuestro (@onduray)
Retouching Assistance: Sayed Mohamed (@sayedmohamed.retouching)
BRANDS: Jimmy Paul, Oddinary, marks studio, Jean-Baptiste Rauterau, Rare Romance, Reuben Oliver, Jeremy Willard, Erin Zhang, Doc Martens, Bonnie Clyde, Vrede919, Mister Triple X, Hardeman, Nor Black Nor White, Nike.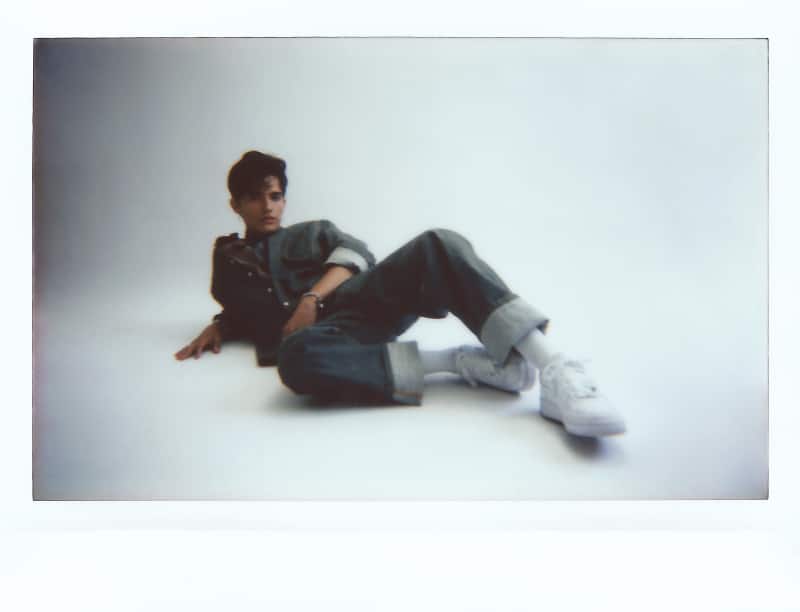 Noah has a new movie coming out in January on Netflix called Metal Lords. The project is directed by Peter Sollett and produced by DB Weiss and David Benioff (Game Of Thrones).