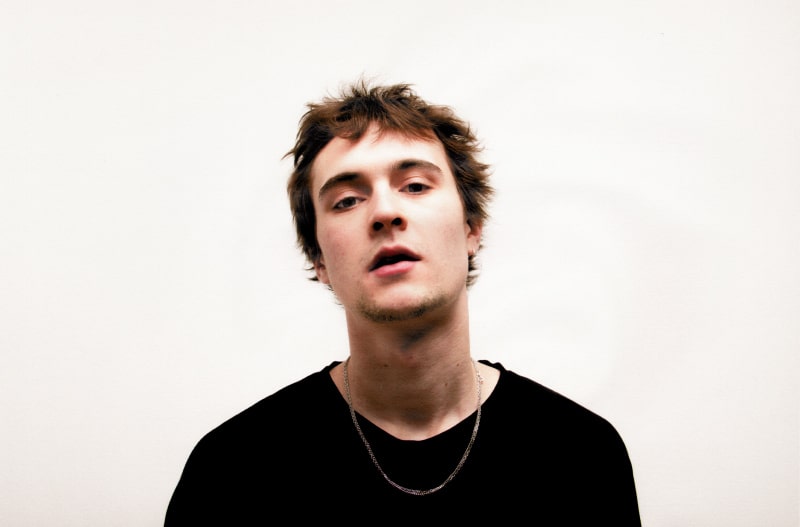 Few days ago saw the release of "REM", the deliciously offbeat yet oddly infectious new track by Mac Wetha, and the first taste of his upcoming EP "Make It Thru". Also accompanied by a gloriously demented video that is in equal parts strange and subversive, this summer looks set to cement Mac as THE maverick to watch in 2021 (and beyond).
Even though he came of age as the resident producer of the wildly admired London based Nine8 Collective, not to mention producing tracks for crew members such as Biig Piig and Lava La Rue and even the occasional juggernaut like Aminé, for his solo work Mac mines a much more quixotic, alternative path – think King Krule on uppers, or a more left of center Jean Dawson, or even Rex Orange County with a midwestern emo influence, and you'll be somewhat – but not quite – close to his brilliant and wholly idiosyncratic sound.
"REM" also comes with a striking video directed by rapidly ascendant directors the Reids, who have previously worked with Slowthai, A Cold Wall and even Comme des Garcons. Throw in the full "Make it Thru" EP to be released through Dirty Hit in June as well as an extensive jaunt around the UK in the autumn with the white-hot Beabadoobee and there you have it – all the trappings for a brilliantly unconventional yet bona fide star in the making.
How did the journey with NiNE8 start and why?
The NiNE8 journey for me started in college. I was blessed to be in a music tech class with Aiwa (Lava La Rue) and Jess (Biig Piig). We all became close very quickly and Aiwa soon pitched to me her idea of starting a collective, I was down to help out in any way I could and had been producing for a while so I started making beats, mixing and engineering for anyone who at the time was down to collaborate.
What was the trigger point that made you decide to focus on your solo work and release 'Culver' in May 2020?
I've always sang and been in bands so in the back of my head I always had an idea that the music I made as 'Mac Wetha' would develop into something more than just instrumental songs or beats or whatever. When the band I was in broke up in late 2019 I decided to take this idea of singing on my production more seriously, and I started writing around then. Culver was the outcome of months of trying and failing to find a sound that I liked, something which combined the production elements of what I had created previously as Mac Wetha, and the vocal and performative elements of my time fronting bands.
What inspires you most when you as a composer?
Interesting sounds and textures I hear in songs I like, and I guess just life!
Which is your most favorite music instrument and why?
The guitar, but only because it's the only instrument I know how to properly write on. If I was any good at playing the piano it would be my favorite no doubt.
If you were not a musician what would you have been?
Would have loved to get into acting. Otherwise, something to do with languages or translation maybe.
How the pandemic situation affected your work and how did you overcome it?
Well to be honest, since the pandemic locked off live shows I had a unique opportunity to spend the year working on developing my own music and sound, otherwise, I would've spent the year much more focused on producing and performing with NiNE8 family, etc. It was a weird kind of vacuum of a year but allowed me to take a step back and understand what I'm trying to create and why.
What would be your dream collaboration?
This is gonna sound really cheesy but I'm genuinely working with, and have worked with, all of my dream collaborations! Particularly people like Puma Blue and Amine. Having said that, if I had to throw some names out I'd say Dijon, Lucki, Adrianne Lenker.
What REM, your new single, means to you, and what is the message that you want us to perceive?
REM is expressing this nervous and paranoid dream-like state one often finds oneself in; where you can't seem to concentrate or think straight, getting caught up in feedback loops in your head. It's a cathartic one for me for sure, it felt really good to record it and put my muddled thoughts into music.
Who are your most favorite artists of all time?
I have so many, but off the top of my head, I love Kanye, Full of Hell, Rosalia, Barney Kessel, Dean Blunt, Spaceghostpurrp, MF DOOM… All of these artists/bands have really inspired me in a big way.
Can you tell us more about your experience with 'Scoundrel' and 'Death Pigs' and how this helped you for a next step as a multidisciplinary artist?
Being in bands has been hugely important for me. First of all, learning to deal with having to play gigs to audiences of less than 5 people and still giving it you're all has taught me a lot about how to perform live. Secondly, the collaborative aspect – you can't be in a band and expect not to have criticism and opposing ideas; learning to work together and to put disagreements aside to make a great piece of music everyone is happy with is a very valuable exercise which has helped me massively as a producer and member of a collective. I could go on for ages about all the things I learned being in Scoundrel and Death Pigs, but I love all of those guys and still play with many of them. We had some amazing times and all of us learned a lot from each other.
How would you describe the London underground scene in a few words?
Open, fun, genuine…
What would you change in the music system today in order to help more independent + young artists?
I suppose It'd be great if there was a way artists could make more money off of streams, but the system is what it is and you've gotta find ways to work around it… not to say that you shouldn't try to change said system!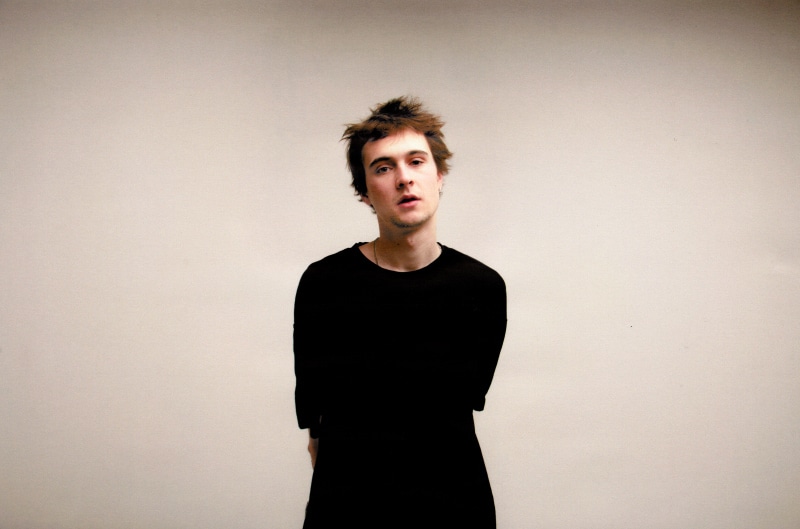 What would you write inside a letter to your FUTURE self?
You best be reading this in the '97 Fiat Panda old man.
What FUCKING YOUNG means to you?
Age ain't nothing but a number though, we're all fucking young!!