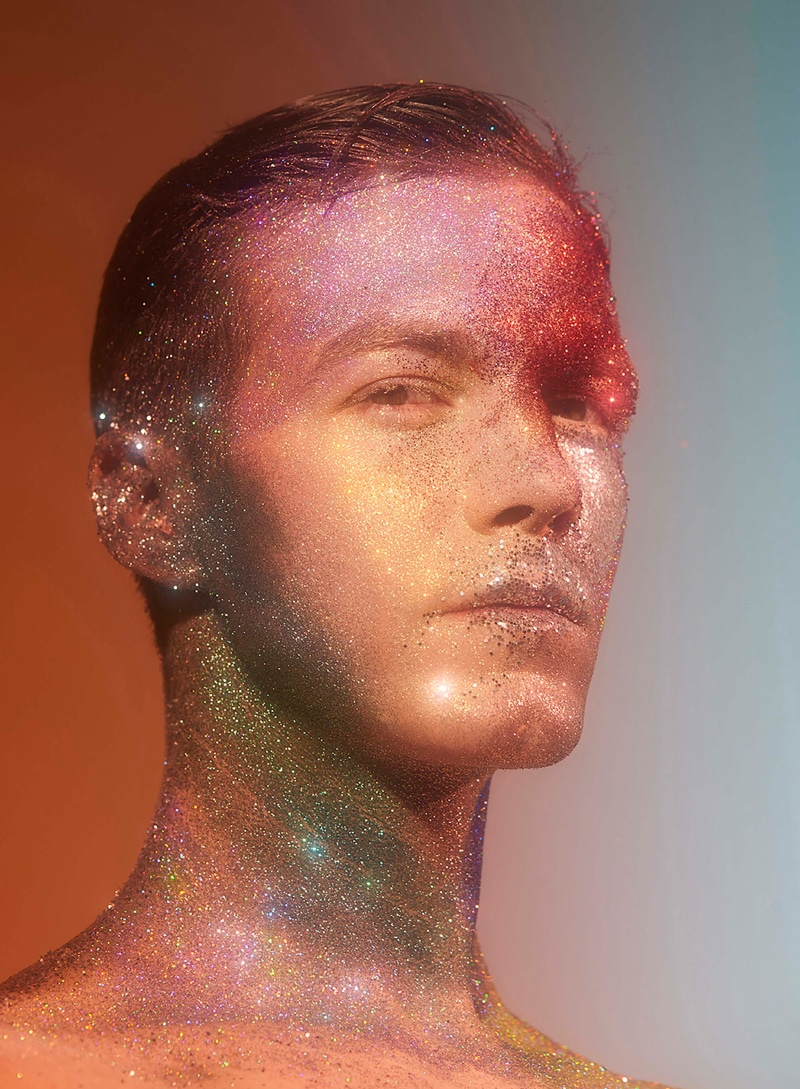 A graduate of Central Saint Martins in London, Kevin Germanier launched his eponymous brand in 2018. The focus is on luxury upcycled fabrics with arresting details, such as discarded beads that the designer found during a work placement in Hong Kong, a prize for winning the Redress Award in 2015.
Kevin Germanier eschews the homespun connotations for which eco-friendly fashion is known. With strong ecological values, he likes to have fun with fabrics, paying great attention to detail at the same time. Only two years after launching his label in association with MatchesFashion, Germanier cultivates a futuristic utopia through his collections that have been sported by the likes of Björk and Lady Gaga. With an innovative approach to fashion, Kevin Germanier mesmerizes us with glitter-strewn dresses, sculptural silhouettes, metallic tie-dye garments and sharply spliced skirts. With upcycling and ethicality at the forefront of his brand, Germanier offers an insight into what the future of fashion should be.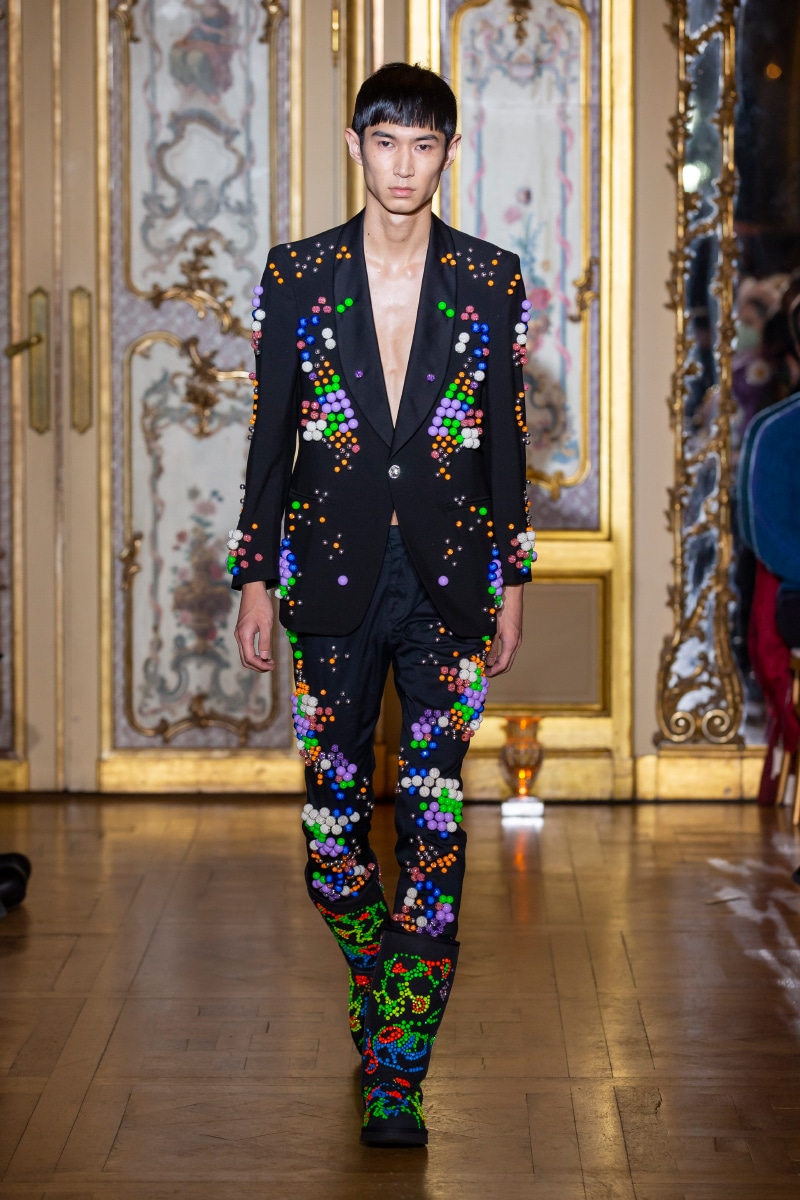 When did you first realize you wanted to pursue a career as a designer and how important is your cultural background for your brand?
I always knew I wanted to become a fashion designer. As a child, I have always been fascinated by video games, anatomy, and the human body. As a kid, I used to put towels around my sister's body and make creative looks for her. For me, the human body and its shapes are always behind Kevin Germanier's inspiration.
You entered with an aesthetic sustainable approach to the fashion industry after your graduation from Central Saint Martins. How has everything changed since then and now has a positive impact on Kevin Germanier?
When I moved to London, I didn't have much money, so I used to go to second-hand markets and take garments to create my school projects. I can say that studying at Central Saint Martins had a huge positive impact on my career. Is the school that pushes you to be who you really want to be. It pushes you to seek your own identity when it comes to being creative, but also to go beyond. When you are a student, it is the right time to go beyond your madness and find your identity.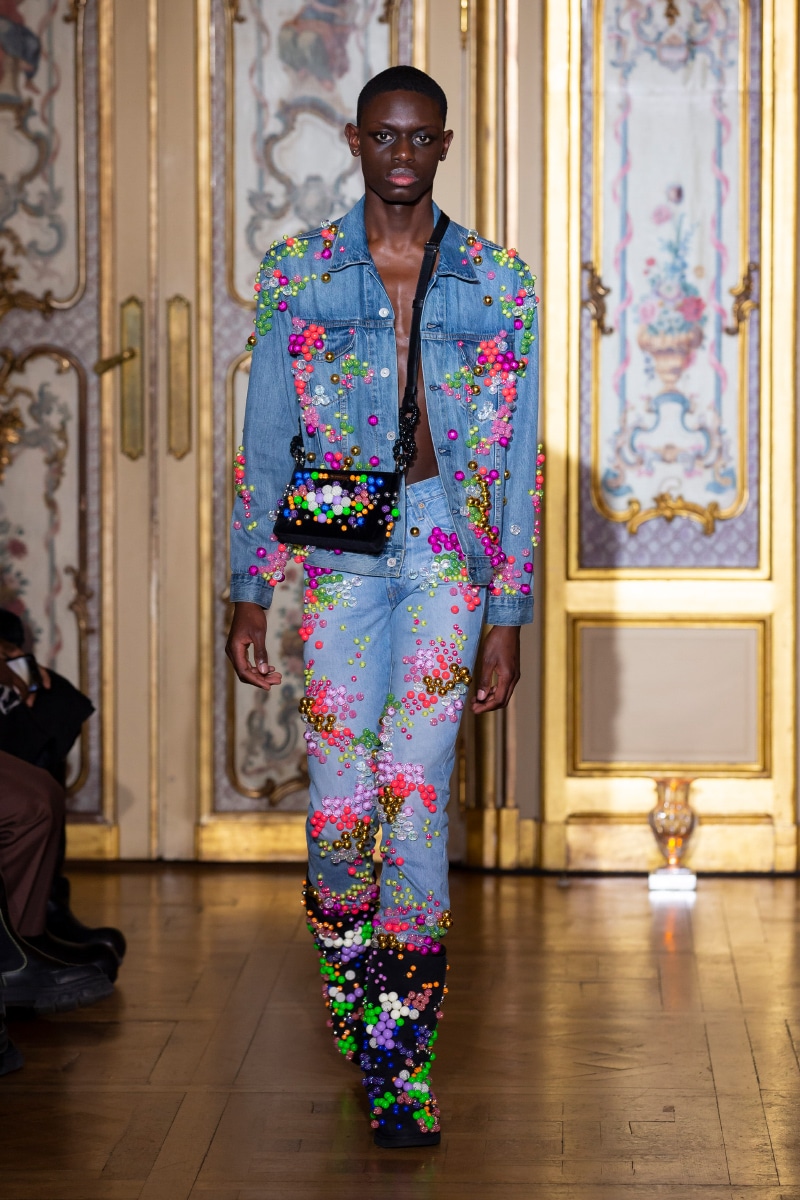 How has the experience as a finalist for the LVMH Prize and the ANDAM Prize contributed to your personal growth?
You are a winner when you are already a finalist. It was an experience that contributed to my personal growth. But I believe that fashion competitions are not enough, the big brands need to change first and to approach the emerging ones, to welcome them and work closely together. We need action regarding this.
Regarding sustainability, what are the main problems you see in the fashion industry today?
First of all, sustainability, eco-friendly and ethical fashion should be the new normal. It is incredibly sad how some fashion brands declare themselves 'sustainable' without a clear foundation underneath or a clear plan regarding production. The biggest problem now is called GREENWASHING. Let's not greenwash people with ideas.
Considering the recent pandemic situation worldwide, how has this affected your creativity?
I can say that the pandemic opened my eyes. Made me realize that we have a strong DNA and we need to move forward with it. The pandemic has helped me discover new things about myself where I didn't think I had them, to push myself further and create garments with a strong DNA.
What is the biggest challenge in running an upcycling brand as a business?
For me, the biggest challenge before selling is production and logistics. Fortunately, we have extraordinary partners who are helping us. For me, production is the key before everything else. If the production process goes well with the right plan, the rest it's easier.
Regarding eco-friendly fashion, how education is relevant in order to change for the better when it comes to buying sustainable brands?
I think there are too many workshops on sustainability but without clear actions. We need more action. As I said before, sustainability should be the new normal and should be studied in all schools. Should be part of education. I am so tired of seeing people that say 'WOW' every time they hear the word 'sustainability' . There should be more also about the production process.
What are your main sources for upcycling when it comes to creating new garments?
One of the main sources of Kevin Germanier is the collaboration with Swarovski for hand-embroidered crystals on all our garments. Other important sources are our Hong Kong and Philippines partners for the bags. But the most important to me are our interns, our dressers, and our seamstresses who are also my family. There is no Kevin Germanier dream without my team and my family. They are very important to me.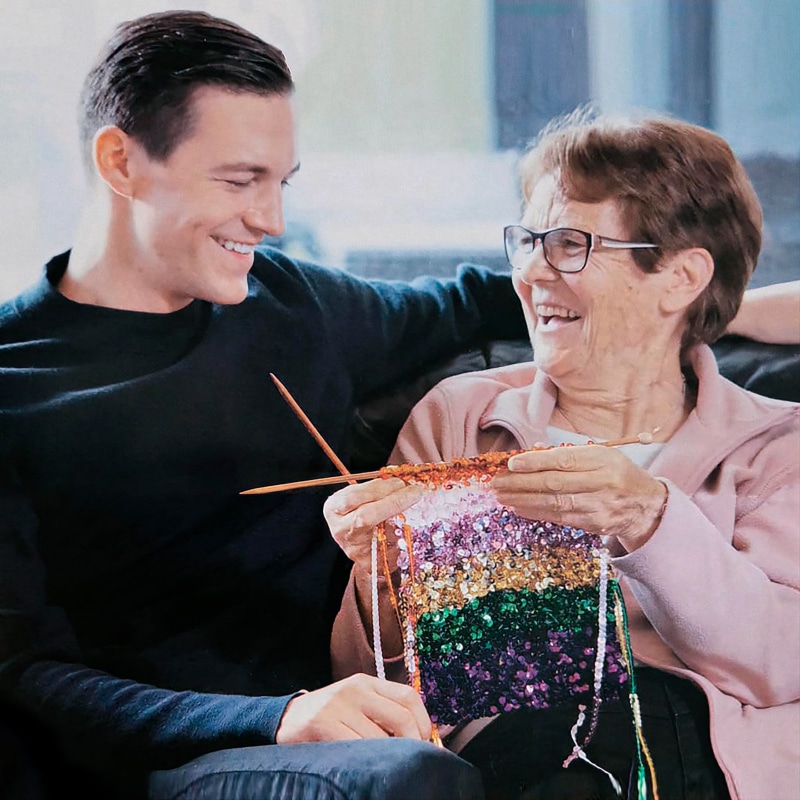 Who have been your biggest mentors and what is the best advice they have ever given you?
My biggest mentors are Alexandre Capelli, LVMH Group Environmental Deputy Director. Also Orsola de Castro, the pioneer of upcycling, co-founder of the Fashion Revolution movement. The best advice comes from my grandmother: "Remember that you're the leader of a boat. You choose how to cruise it.". This helps me a lot because I have to lead a team and I need to know how to do it. The team is the most important tool for every fashion brand. Another piece of advice from my grandmother was: "You can say NO, but you have to explain that NO."
Imagine that you must write a letter to your FUTURE SELF. What would you write?
I hope that Kevin Germanier will continue to grow and will have a powerful impact on the fashion industry. I also wish to become the new creative director of DIOR.