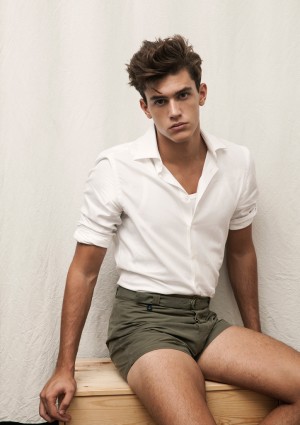 Xavier Serrano captured by the lens of Pablo Sáez and styled by Gabriella Norberg, for the Fall/Winter 2015 issue of Hercules Universal.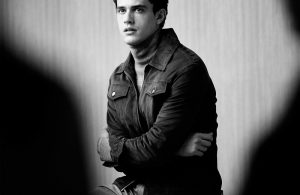 Xavier Serrano fronts Liu Jo's Fall/Winter 2019 campaign.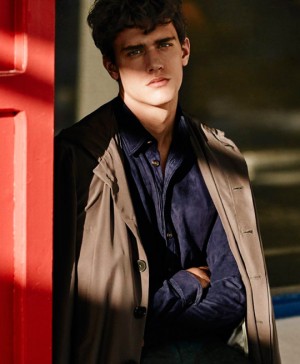 Xavier Serrano fronts the Spring/Summer 2016 campaign of Avellaneda, captured by the lens of Daniel Riera under the creative direction of Francesco Sourigues and David Vivirido.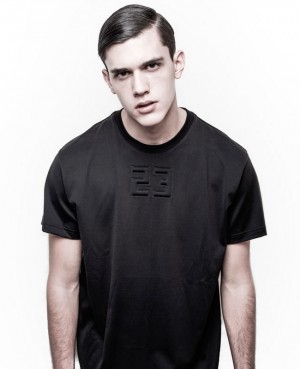 Xavier Serrano at Elite Paris fronts the Fall/Winter 2015-15 campaign of Not Guilty Homme.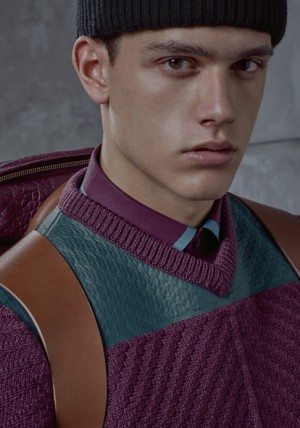 Givenchy unveiled its Fall/Winter 2015 lookbook, featuring model Xavier Serrano styled with sportswear-inspired pieces mixed with more sophisticated designs.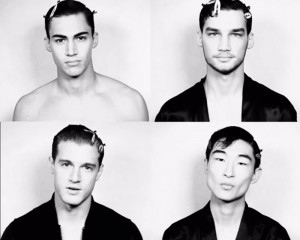 Swide embraces the inspiration of the Dolce&Gabbana FW15-16 fashion show and questions the models backstage about their family. From Alessio Pozzi to Misa Patinszki and Xavier Serrano, in an unusually… »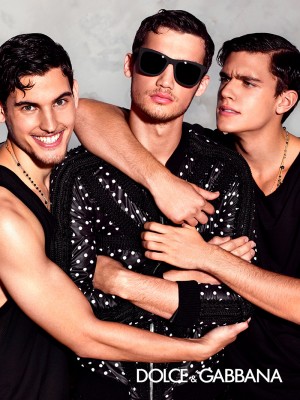 Bullfighter José Maria Manzanares and models Misa Patinszki, Travis Cannata and Xavier Serrano front the Spring/Summer 2015 eyewear campaign of Dolce & Gabbana, photographed by designer Domenico Dolce.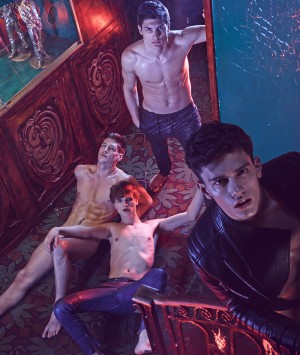 Bakay Diaby, Louis Steyaert, Miroslav Cech, Romeo Caminos, Ryan Tift and Xavier Serrano photographed by Mariano Vivanco and styled by Balmain's creative director Olivier Rousteing, for the March 2015 issue of Têtu magazine.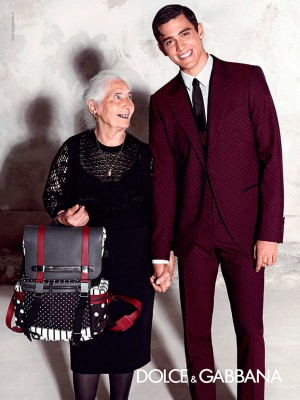 The Spanish influence on the Sicilian traditions and colors is the inspiration for the images of the Spring/Summer 2015 campaign  of Dolce & Gabbana, featuring Spanish bullfighter José Maria Manzanares and models Travis Cannata, Xavier Serrano and Misa Patinszki… »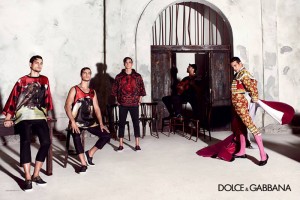 The Spanish influence on the Sicilian traditions and colors is the inspiration for the images of the Spring/Summer 2015 campaign  of Dolce & Gabbana, featuring Spanish bullfighter José Maria Manzanares and models Travis Cannata, Xavier Serrano and Misa… »