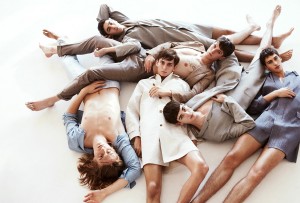 Alessio Pozzi, Alexander Johansson, Bjorn Merinder, Brodie Scott, Charlie Himmelstein, Christian Plauche, Corentin Renault, Dae Na, Daisuke Ueda, Darwin Gray, David Valcekavicius, Demy Matzen, Dima Sionesov, Eric Ramos, Gryphon O'Shea, Guillaume Babouin, Harvey James, Jacob Riley, Jeroen Smits, Joe Collier,… »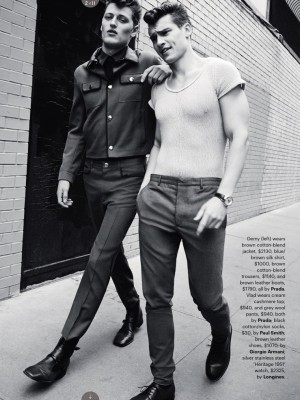 Demy Matzen and Vladimir Ivanov snapped by Pamela Hanson and styled by Wayne Gross, for the September 2014 issue of GQ Australia.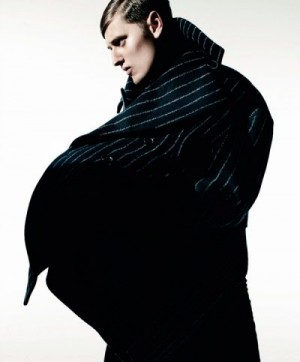 Demy Matzen shot by Rasmus Mogensen and styled by Micah Johnson with pieces from JUUN.J, for the current issue of Essential Homme magazine.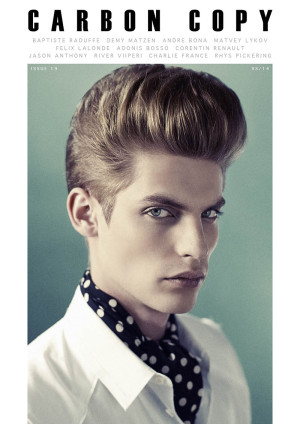 Carbon Copy released 5 covers for its Spring/Summer 2014 issue featuring Baptiste Radufe, Rhys Pickering, Demy Matzen, Matvey Lykov and Charlie France photographed by Misha Taylor and styled by Marc Piña.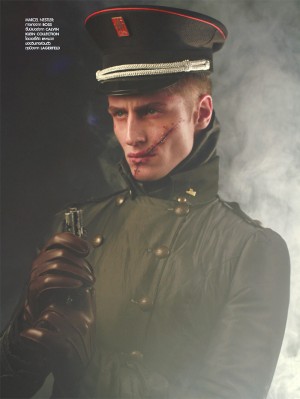 Photographer Livia Alcalde captured 22 stars and new faces as fallen soldiers, gentlemen and ghosts from the past for the Fall/Winter 2013 issue of L'Officiel Hommes Thailand. Styling by Pablo Patane.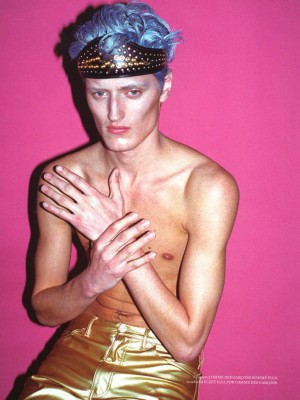 Demy Matzen at View Management photographed by Miguel Villalobos and styled by Graham Tabor with pieces from Phillip Lim, Thom Browne, Issey Miyake, Dries Van Noten and more, for the Spring/Summer 2013 issue of »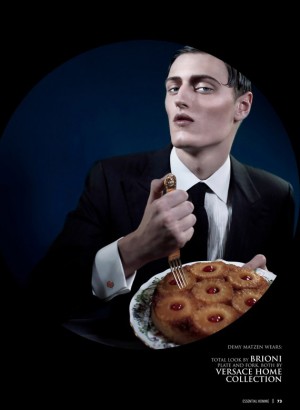 Demy Matzen, Dominik Bauer, Greg Nawrat, Janice Fronimakis, Lenz von Johnston, Saatoshi Toja, Tarik Lakehal and Thorben Gärtner photographed by Giovanni Squatriti and styled by Gioele Panedda for the latest issue of Essential Homme.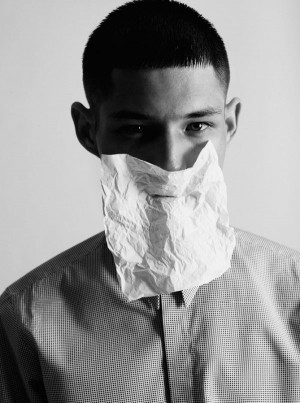 Ben Waters, Demy Matzen, Fernando Cabral and Simon Sabbah, shot by Johan Sandberg and outfitted by Ellen af Geijerstam for Rodeo.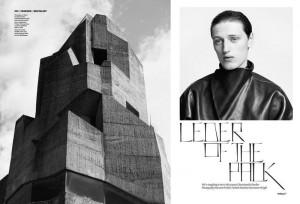 Demy Matzen and Ibra Cisse lensed by Marton Perlaki and outfitted by Mathew Stevenson-Wright for the September 2012 issue of Wallpaper* magazine.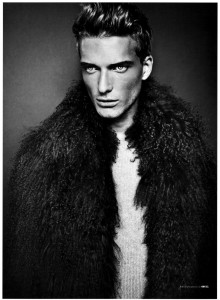 Charlie France, Demy Matzen, Jackson Rado, Julius Gerhardt, Nikola Jovanovic, Taras Koltun and Will Westall, photographed by Markus Lambert and styled by Marcell Naubert, for the issue #48 of QVEST.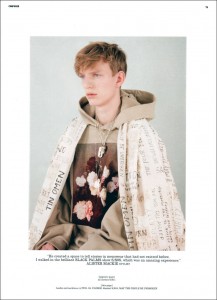 For the January issue, Dazed present a Raf Simons 15 year anniversary special, shot by Pierre Debusschere and styled by Robbie Spencer.