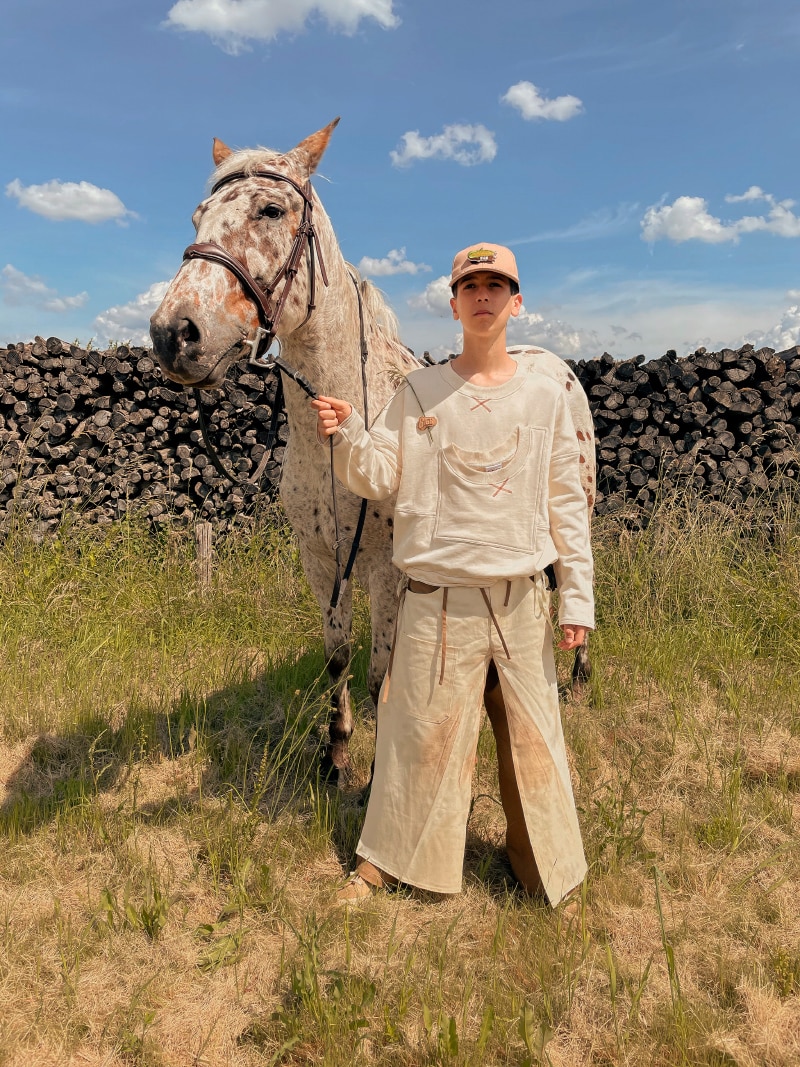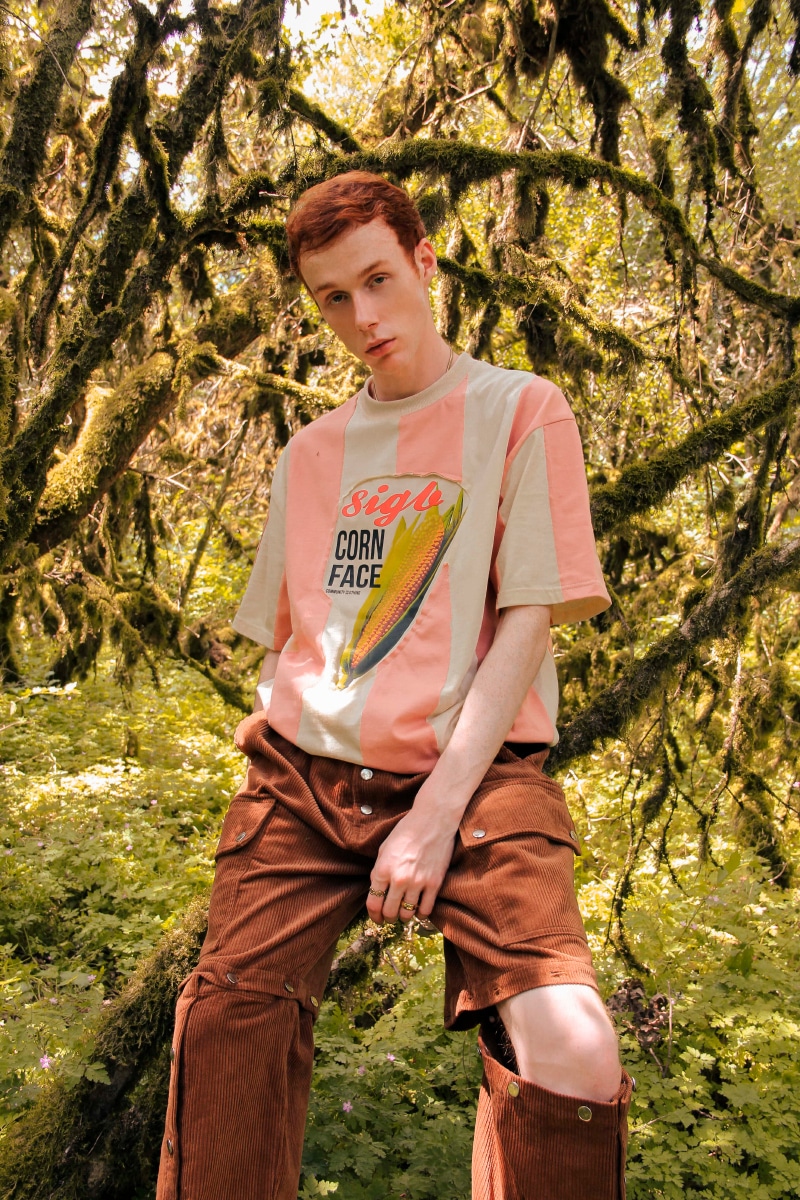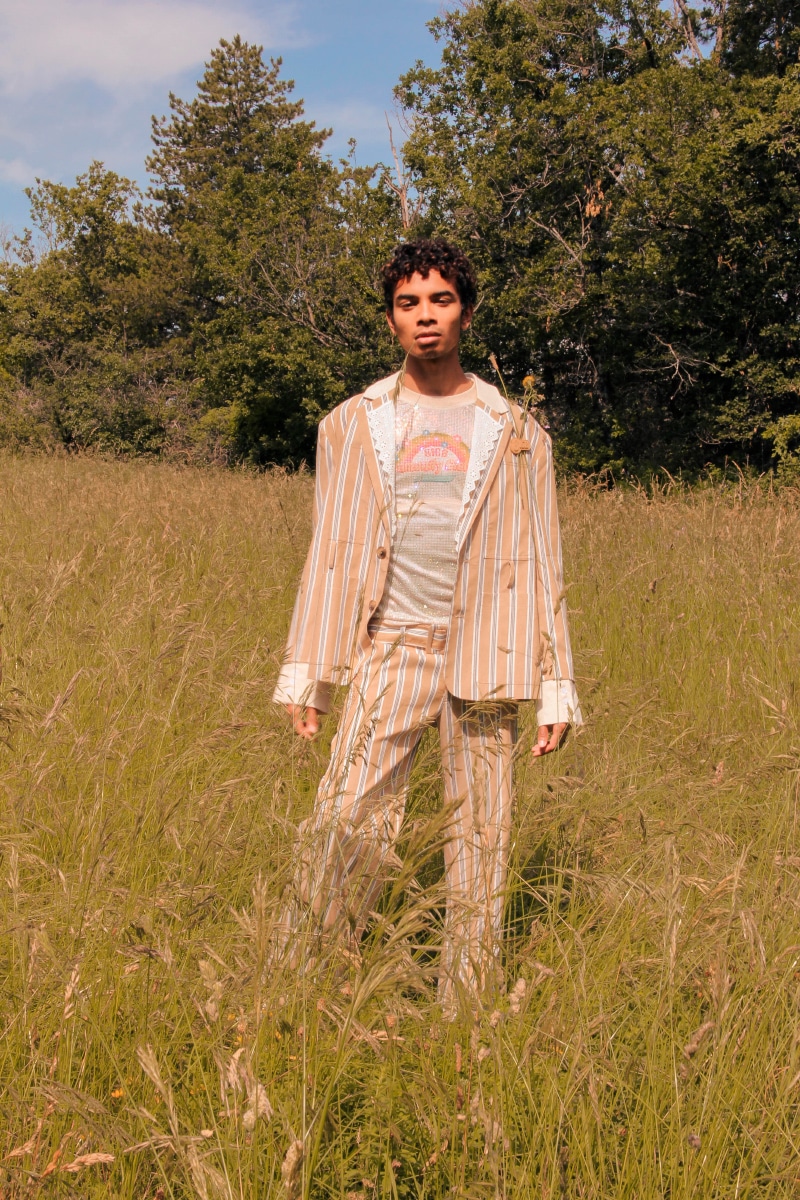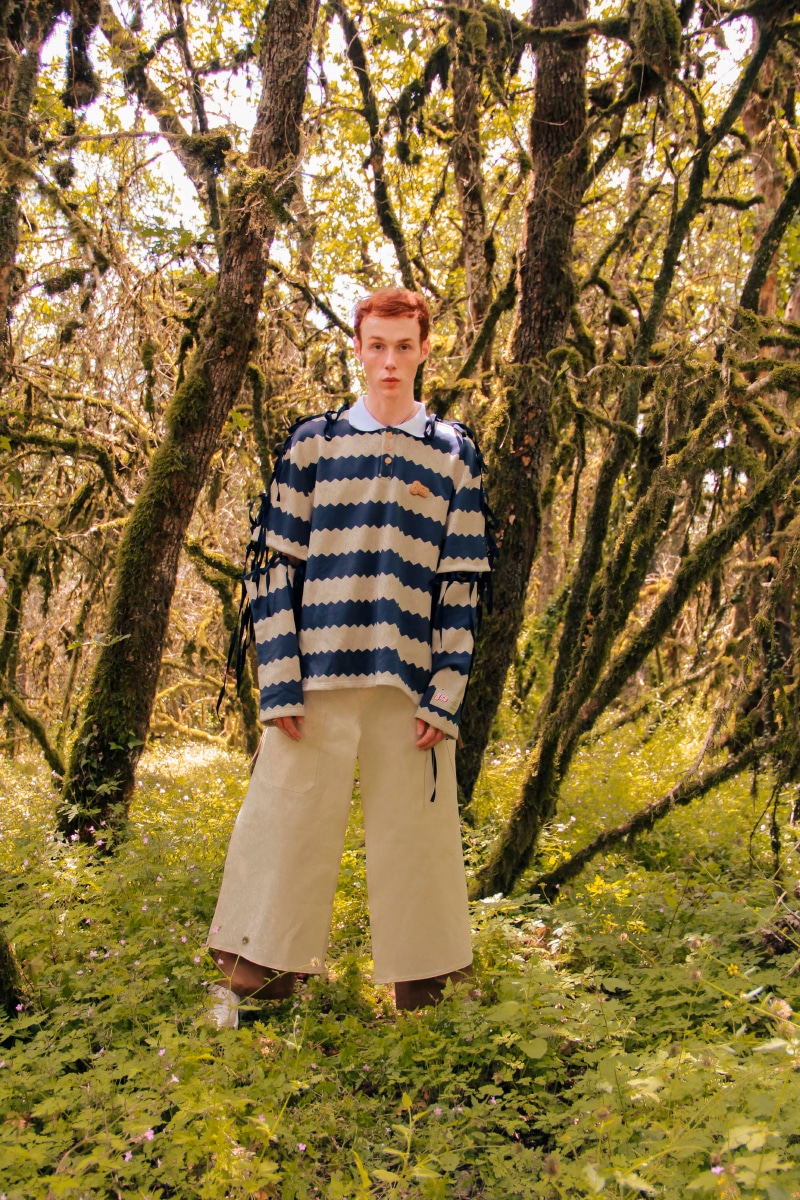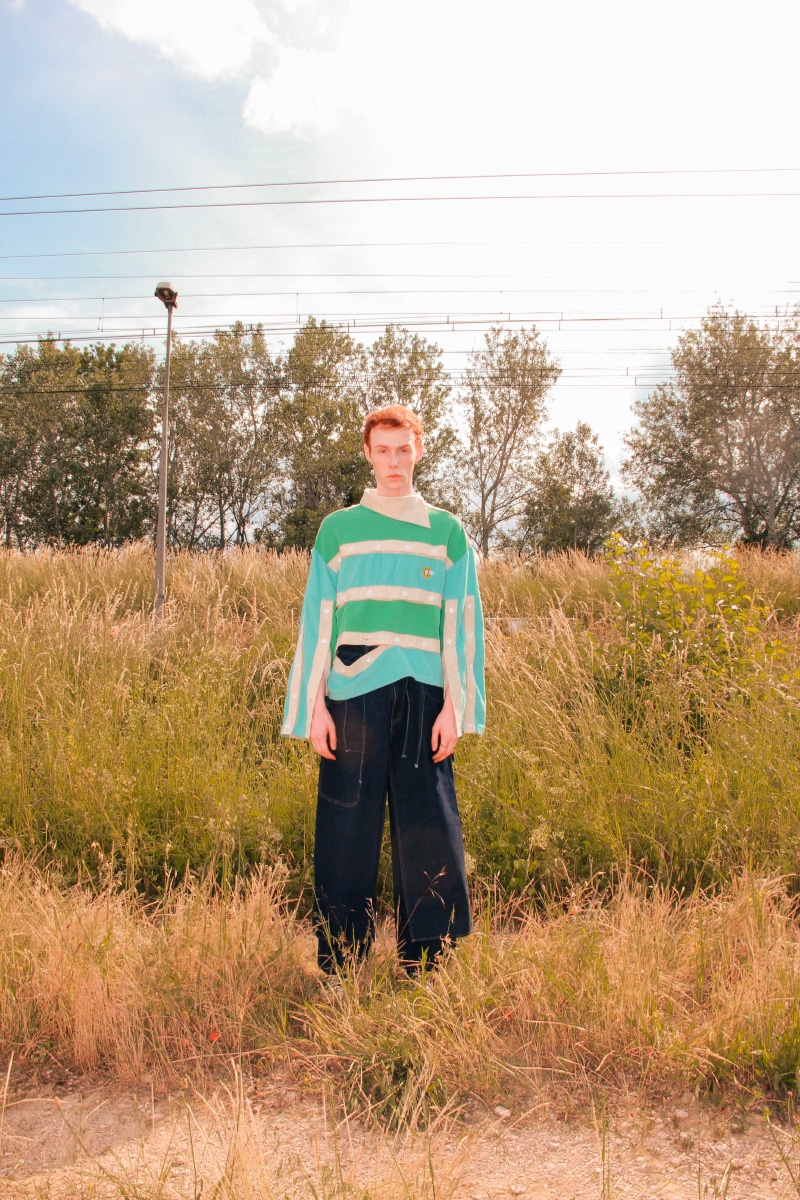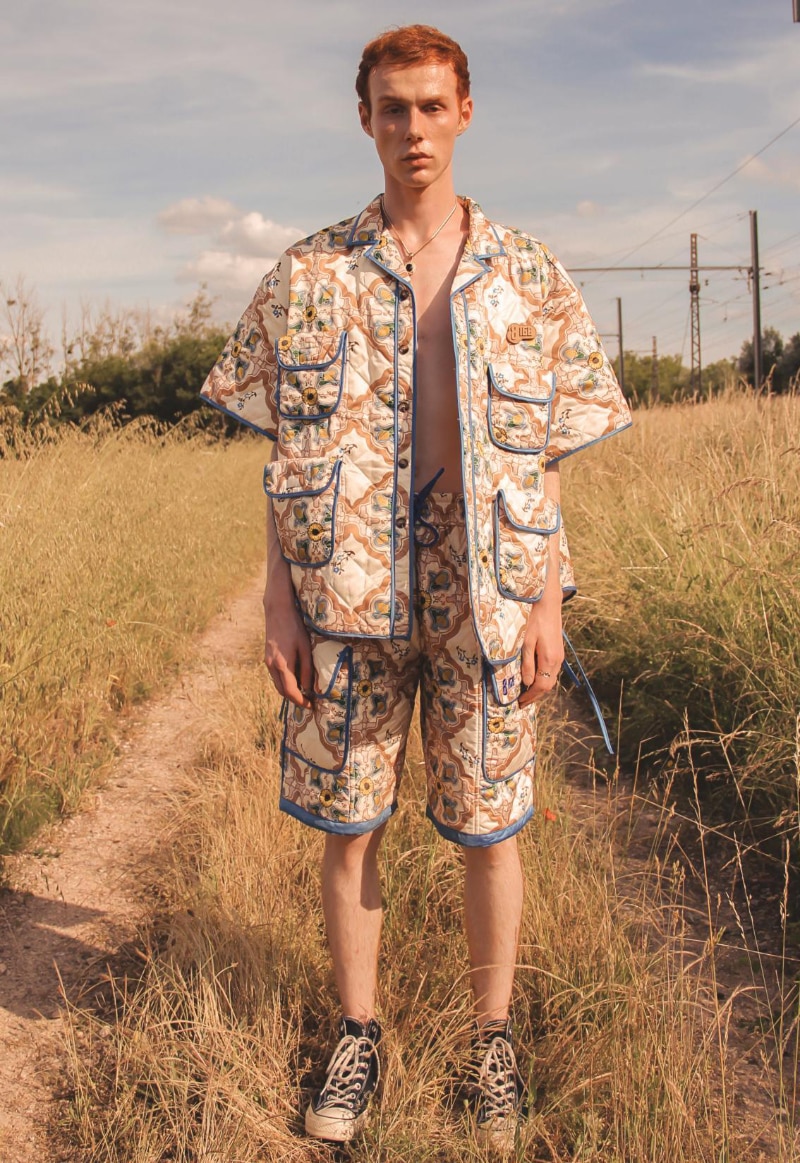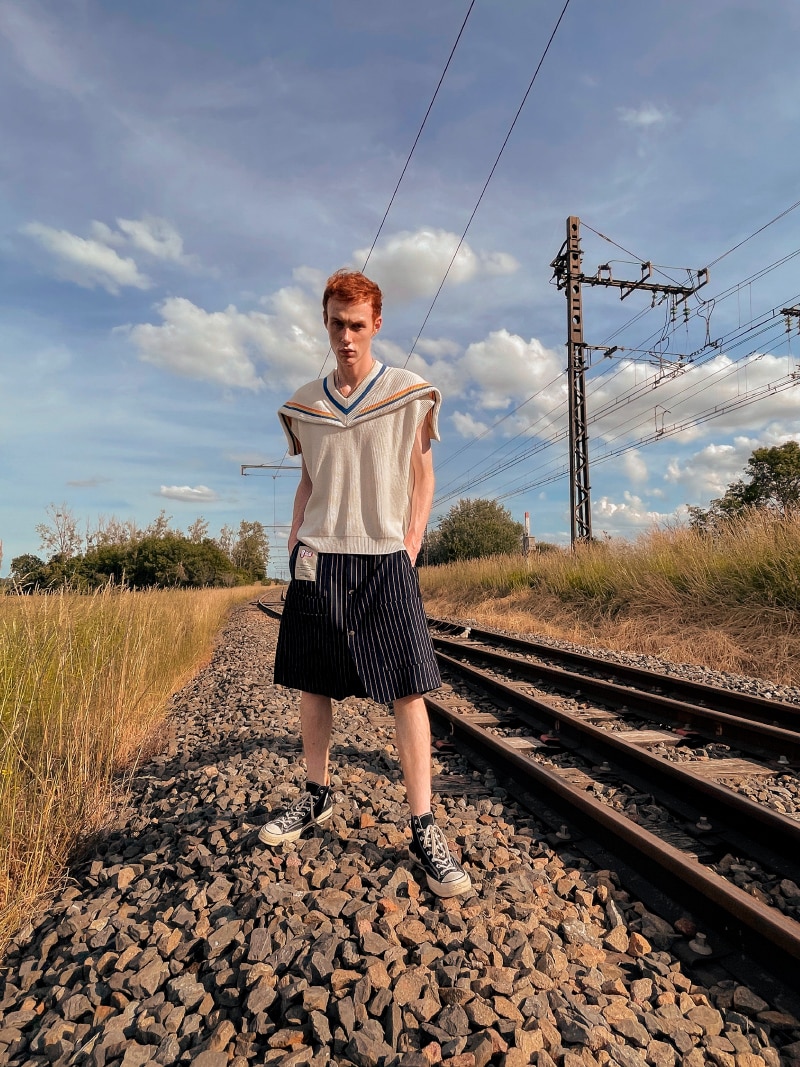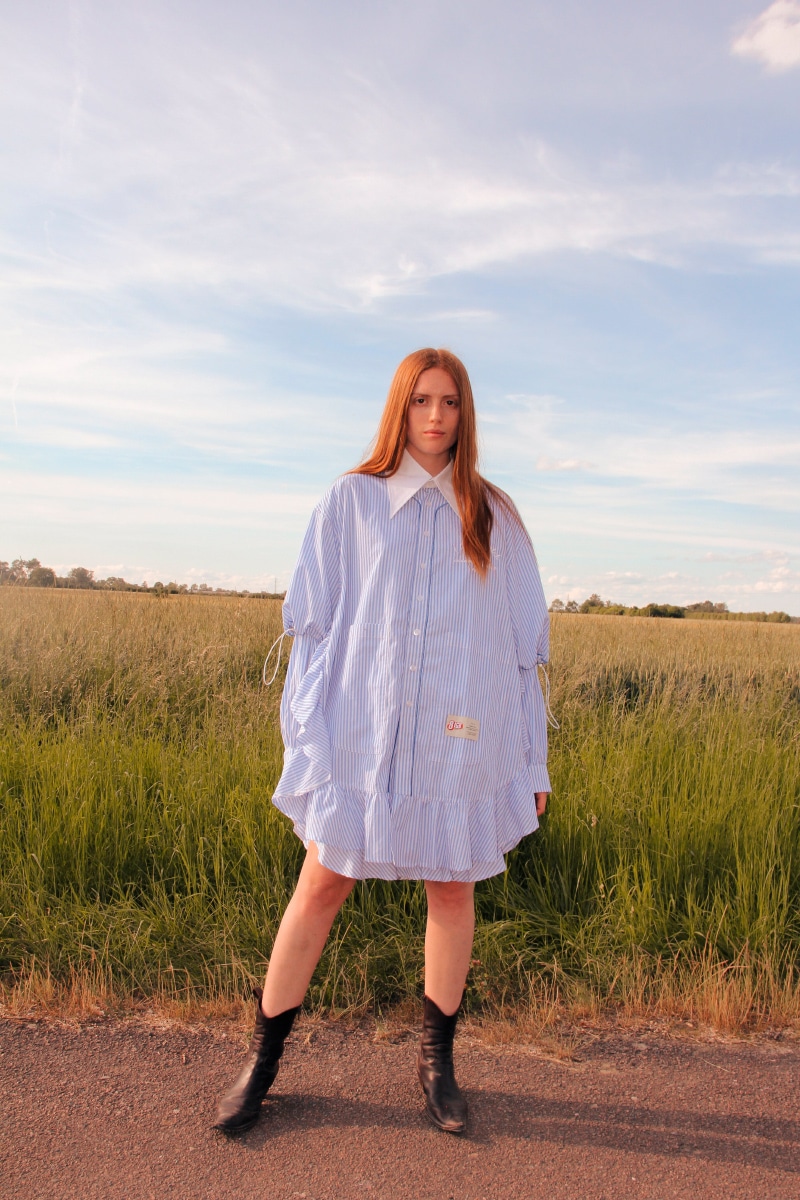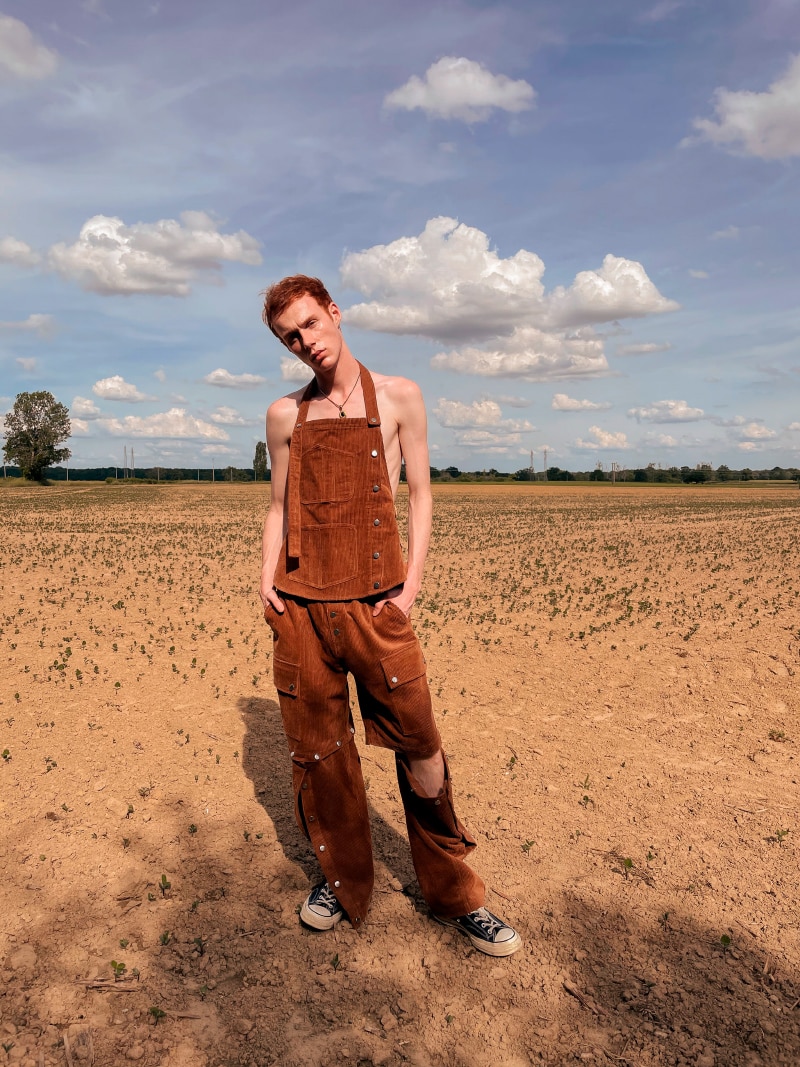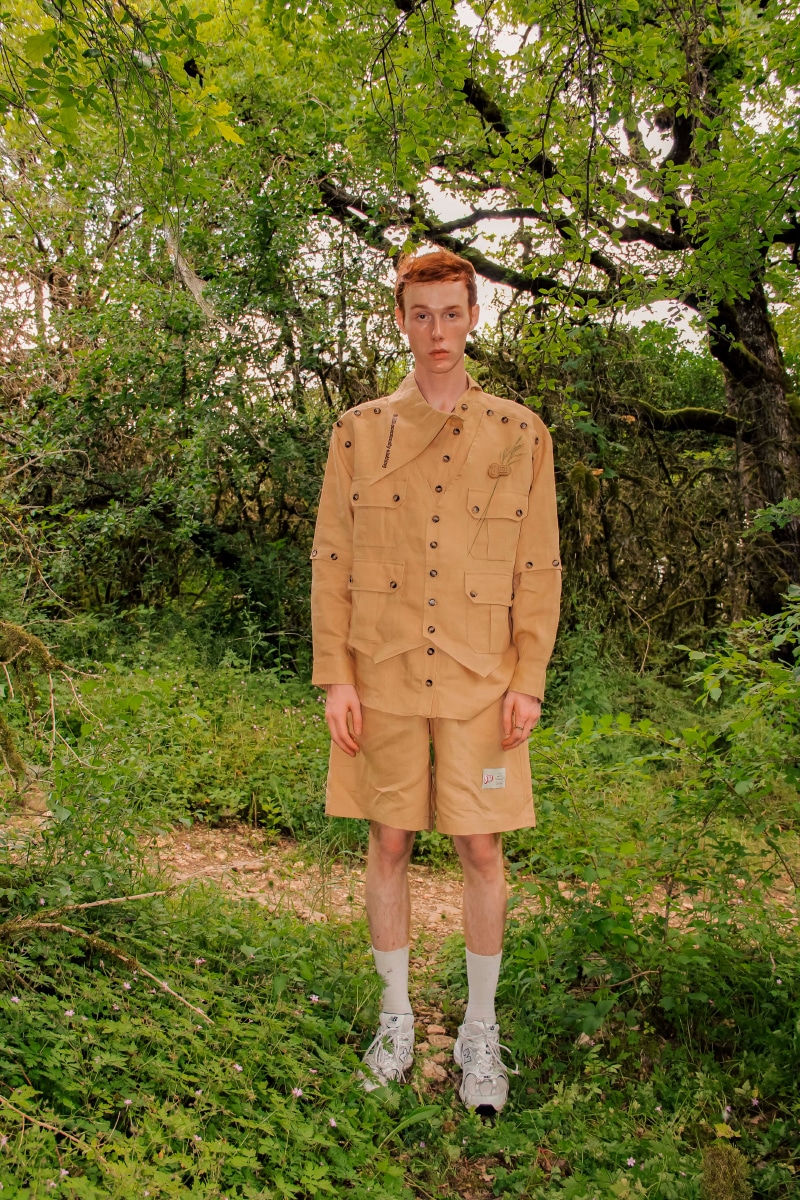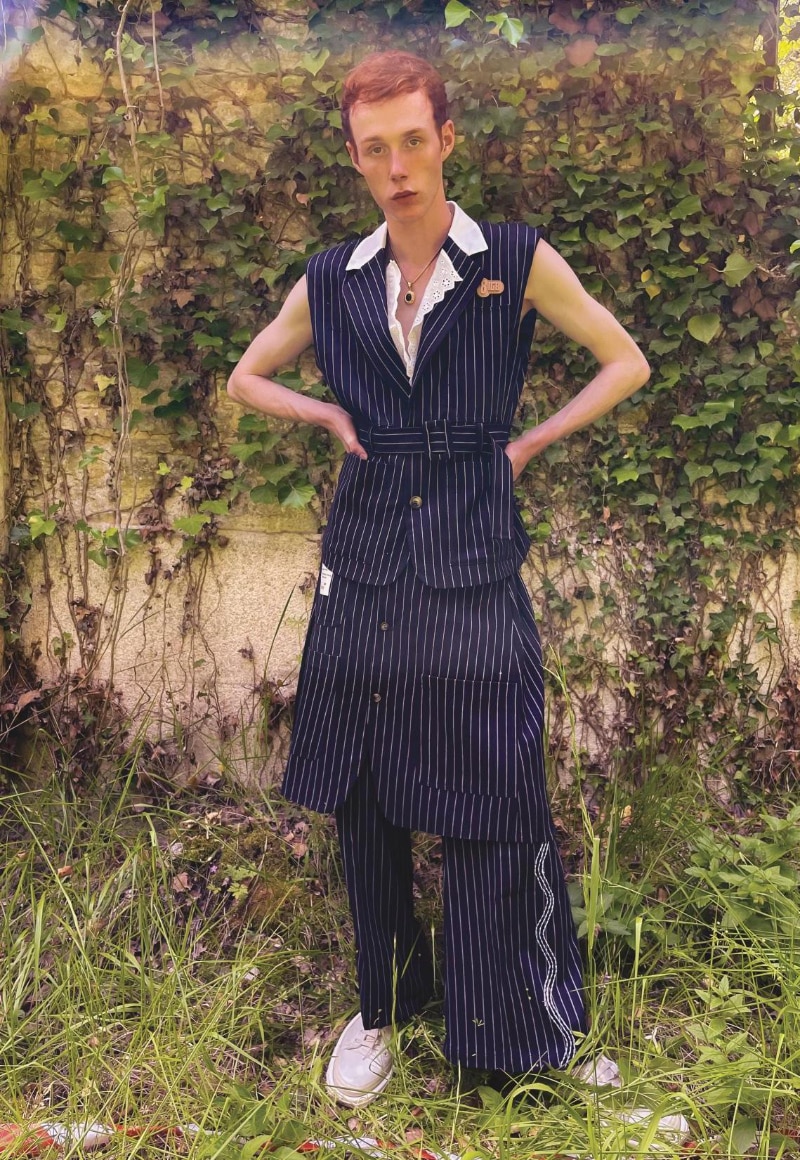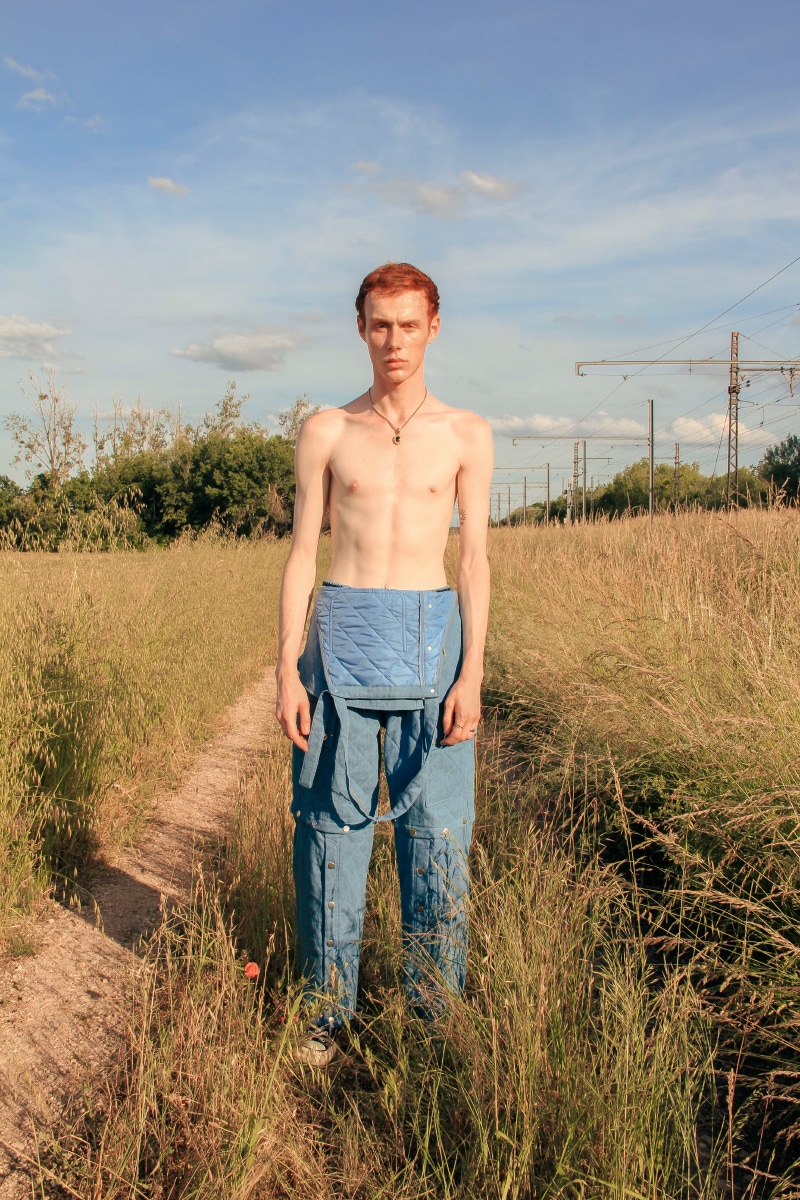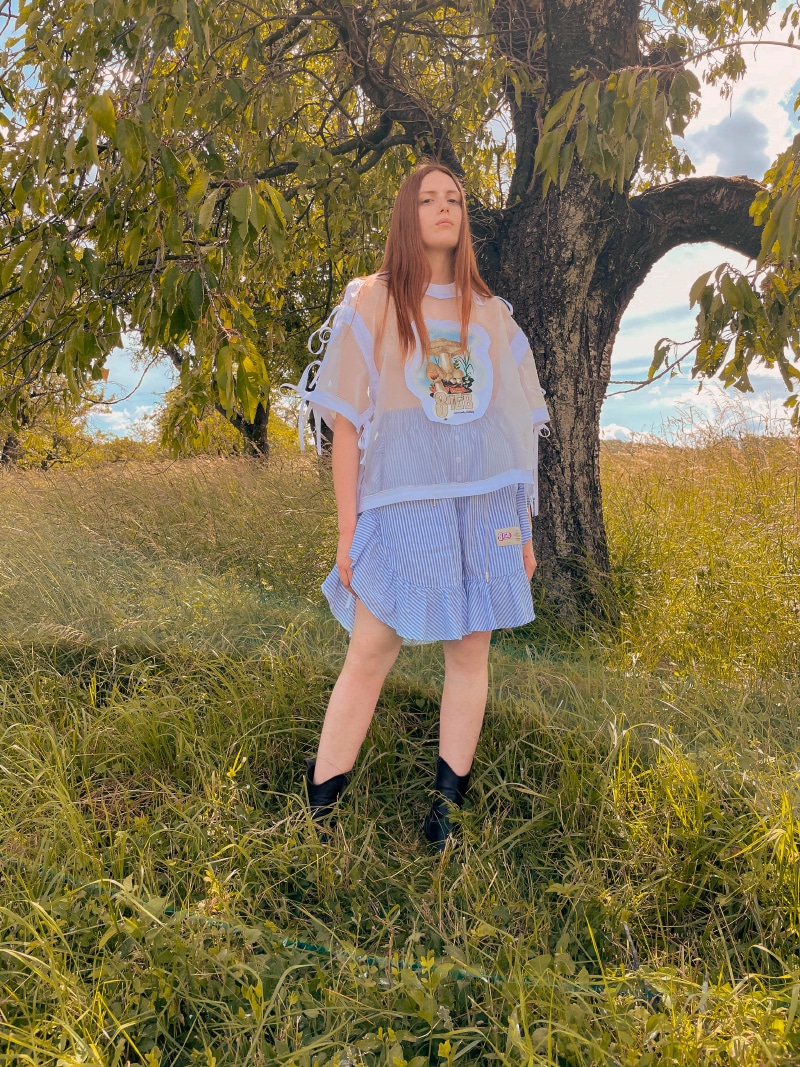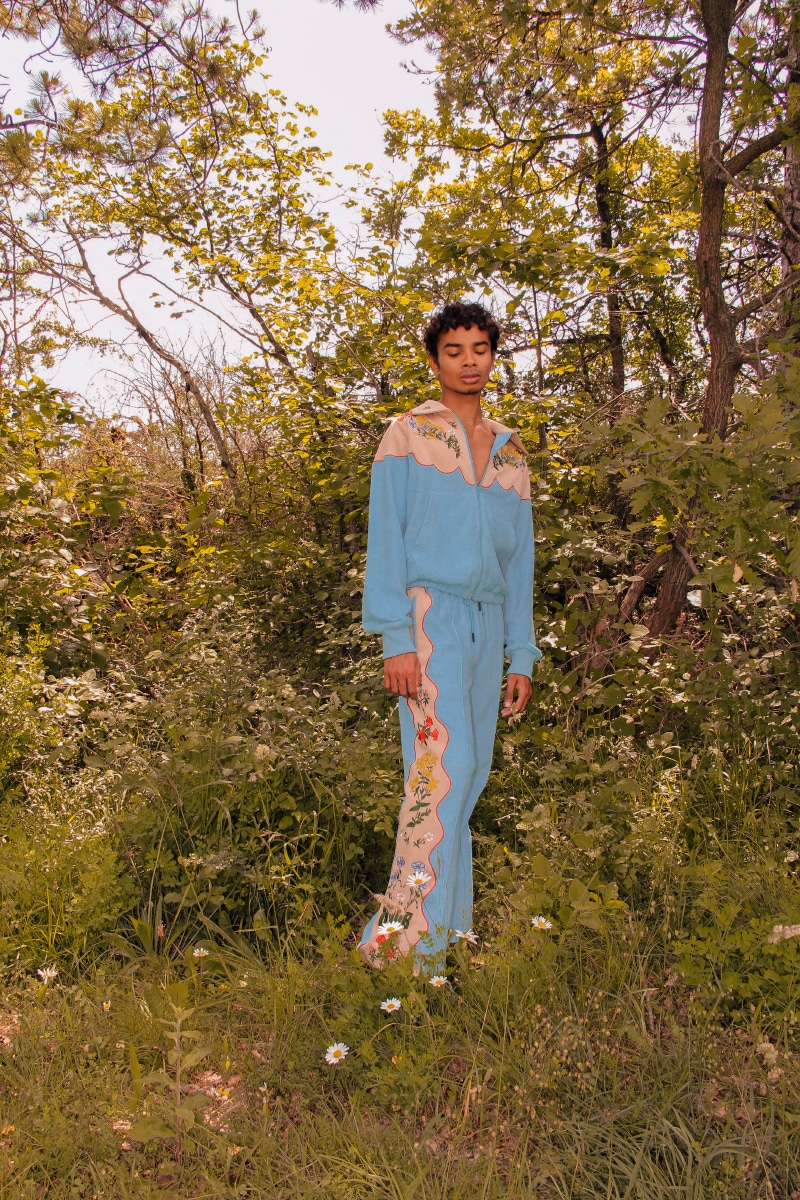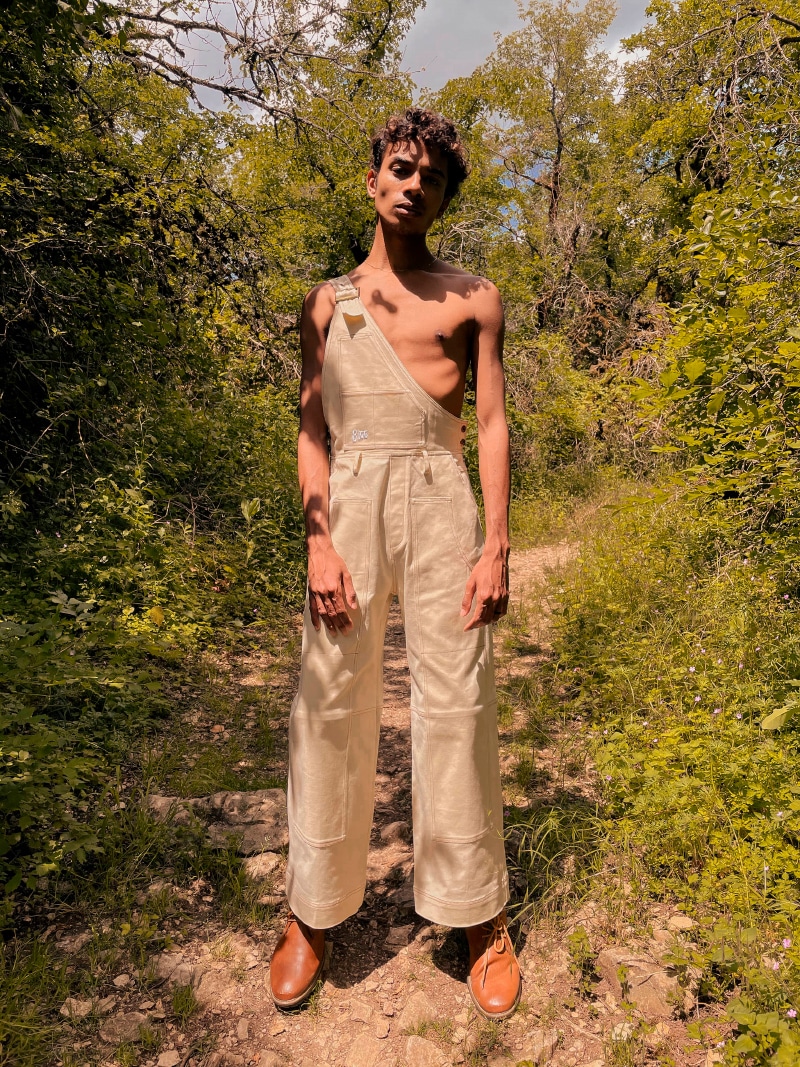 With Corn Face, 8IGB takes us to the countryside. A walk in the fields to remind the childhood of many people before growing up and moving to the city. Childhood is the center of the inspiration of this collection; to support this atmosphere 8IGB mixes 3 references, Tom Sawyer, Pippi Longstocking, and Children of the Corn.
This collection is thought completely genderless, mixing apron ruffles with baseball jerseys, flowers with sweatpants, and men's suits with San Gallo lace collars. Many silhouettes are directly inspired by vintage paper doll boards. In the garments, we'll always find the classic playful deconstruction typical in 8IGB items as well as the diverted big graphics.
Take a look at the video presented during Paris Fashion Week HERE!