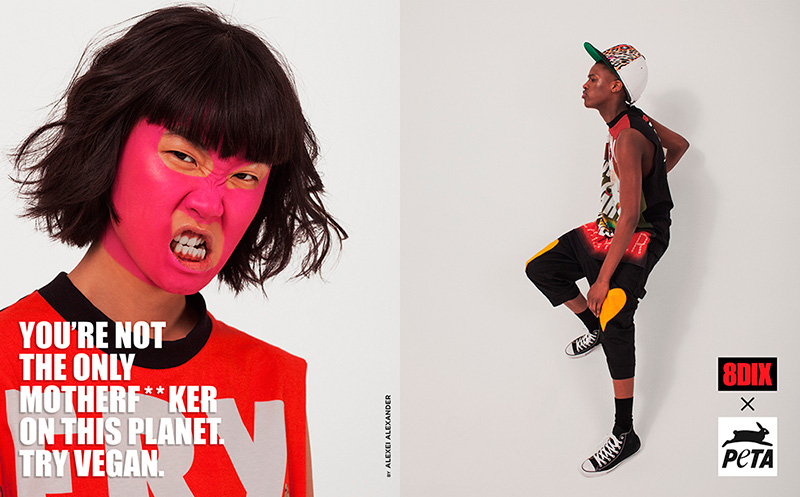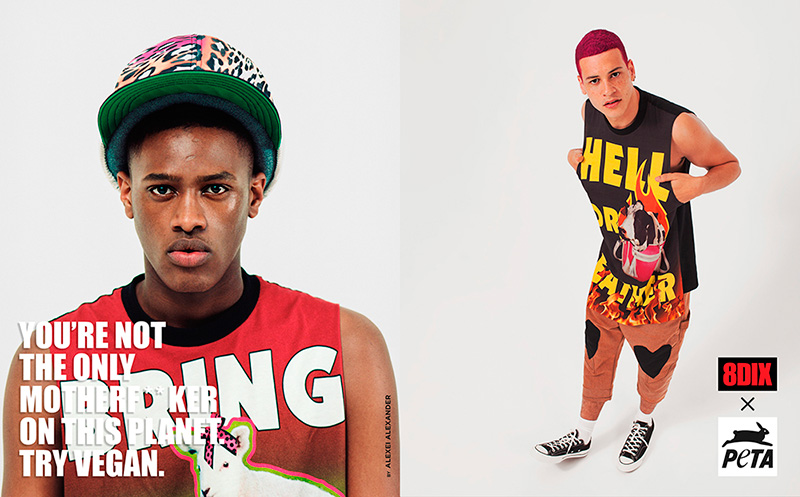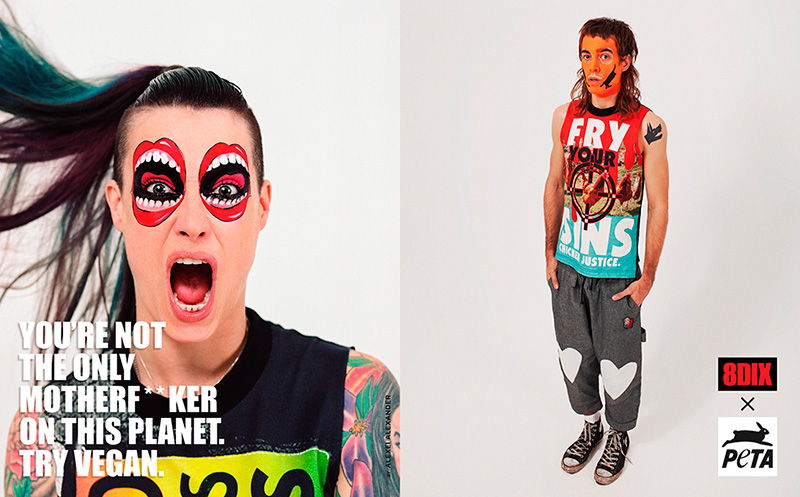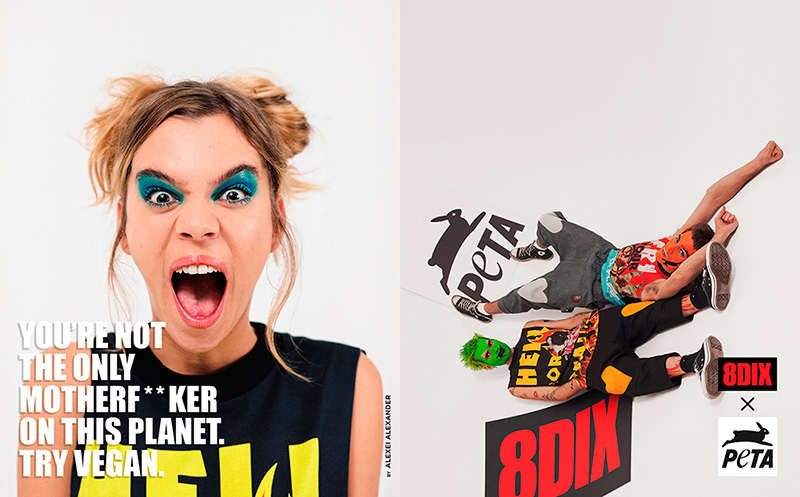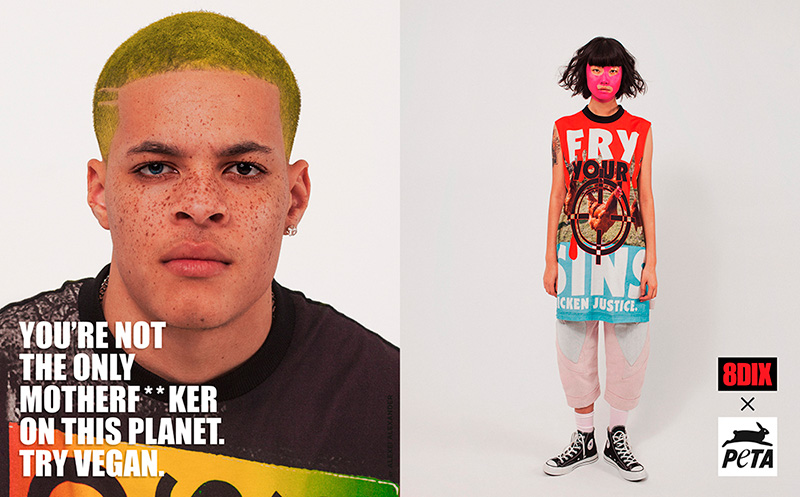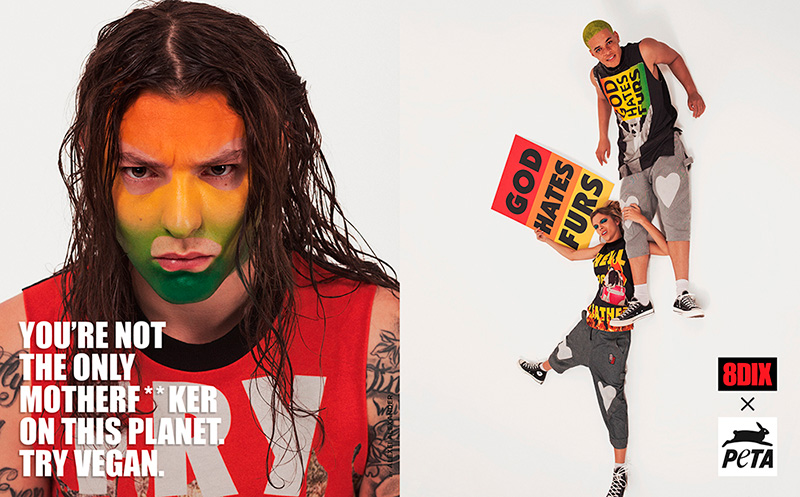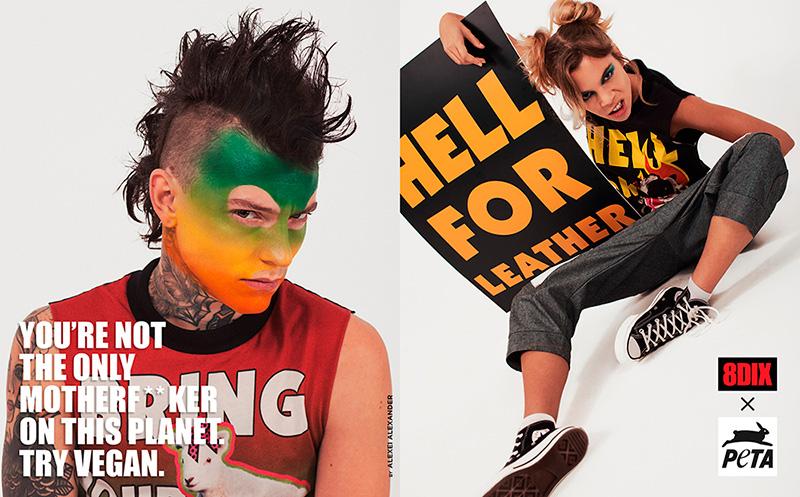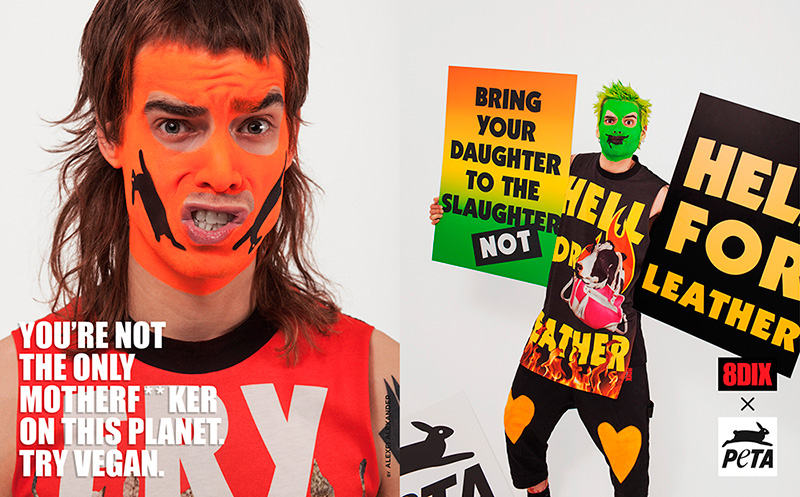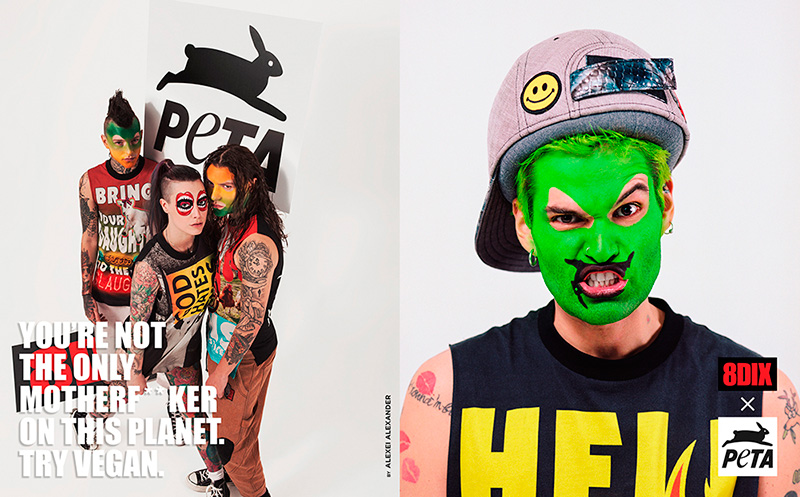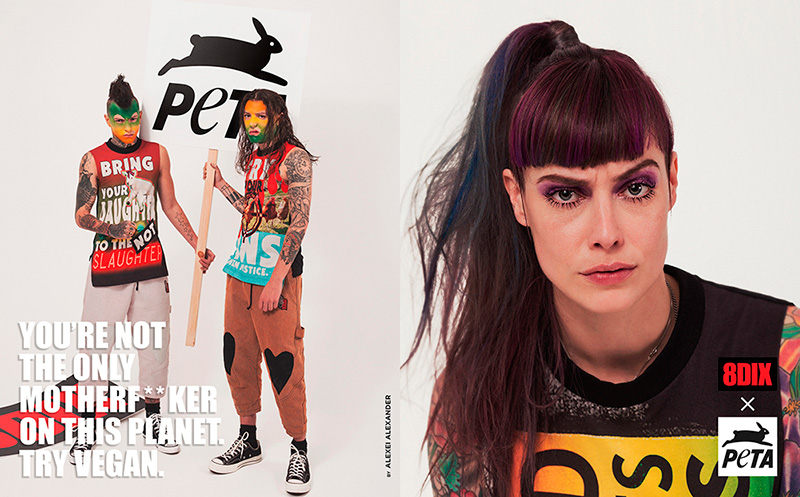 8DIX have teamed up with PETA on a range of tshirts and they don't pull any punches. The new line, which focuses on the fur, leather and meat industries and features the words "Try Vegan" on the back. Modelled by London's hottest fashion activists with photography by Alexei Alexander, the T-shirts feature statements like "God Hates Furs" and "Hell for Leather" and highlight the cruelty of those industries.
Every year, more than 1 billion animals, including cows, goats and even cats and dogs, are slaughtered in the global leather industry. Meat is responsible for relentless, routine cruelty to pigs, sheep, cows, chickens, ducks, geese and other animals who suffer every minute of their short lives.
There's nothing glamorous about cruelty. A portion of the profits from each T-shirt sale goes towards PETA's work to end cruelty to animals.
Models: Aiden, Adrien, Bud, David, Grace, Kaine, Lisa and Nina
With: Jordan Bowen & Luca Marchetto
Direction + Images: Alexei Alexander / Acme & I
Hair: Declan Sheils & Ramón Fernández
Make-up: Andrew Gallimore, Ana Fry, Anna Payne & Marie Bruce
Special thanks: AMCK, Camilla Arthur Casting, Elite Models, M&P
Big Sky Studios: Freddy Avenell & Scott Gallagher