Brooklyn based experimental record producer, The 83rd, returns with a revolutionary club pack for the hardcore underground.
The 83rd, founder of the underground media company and record label, Sermon 3 Recordings (S3R), recently dropped his fifth studio release, 83 Editz.
The 13 track album is rooted in the heavy club rhythms of black underground music. Baile funk, deconstructed hip hop, Jersey and Baltimore club is met with the intensity of hardcore techno, gabber, and industrial electronic music. All this, coupled alongside the lyrics of artists like Megan Thee Stallion, Crime Mob, and Shy Girl creates something inherently special for the underground club + rave community. Listen to 83 Editz and support the label HERE.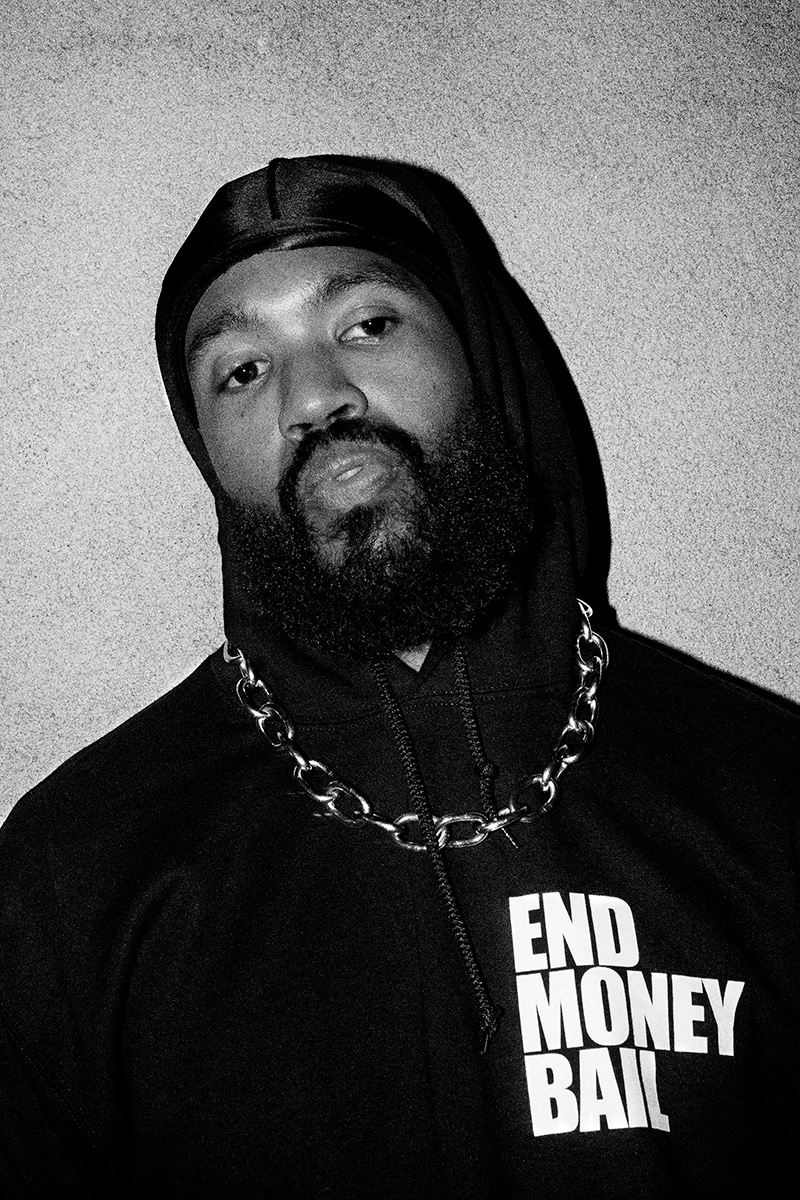 You just dropped your brand new 83 Editz album featuring bootlegs of Megan Thee Stallion, Rosalía, Arca and many more. Tell a little bit about your relationship with bootlegs and how are they important for the culture?
I started my career doing commissioned remixes for Mariah Carey, Missy Elliott, Ginuwine and other major label pop + r&b artists. So as I grew and changed and went heavier into indie and club music, remixing, flipping, edits, bootlegs, and just basically working with samples and producing new versions was like water. I worked on Maurice Joshua's production team, and the label would just give us an acapella, while me and Brad, (my old production partner), would create all-new music from scratch around it, no midi, no samples. So yea doing club edits is tooo natural. I'm ova here making multiple bootlegs a day.
It's important for the culture because it's in real-time producers putting THEIR tint on records. I'm often remixing remixes. I think that's dope cause shawty might went here with it. I can blend this record, add these drums, and sample this verse and go THERE with it. It's really an oasis of versions from homies around the world, and people connecting and expanding each other thru our new song versions, then adding them to catalogs and spinnin em out. It's a hell of a cycle.
How was the process of choosing the artists featured on 83 Editz?
Ummm really it was records that in the first form moved me, made me wanna dance. I'd hear samples and my brain would open up to all these ways you can flip it ya know? And then so many records blend and create new possibilities. So it's just a matter of picking all your records first that you're gonna go ham off of, beat and sample wise. Once your catalog is strong, as you mix and matching, making new arrangements and then adding production and lyrics, it all just takes its own life. And I mean I am and love black music, so a lot of the toplines were coming from dope ass artists I personally wanted to hear over the wild ass instrumental bootlegs I had created. Like the idea of bringing back the crime mob to me? Omg hell yes. That's the energy.
With live music being a big part of the Sermon 3 paradigm, how have you been going through the current crisis?
Well, Sermon has always been a hub for music, news, and culture. So because of the crises in our world, I'm able to tell the homies from the ground up what's going on and really lean on the news portion of things to help keep everyone safe. Also, there's hella zoom festivals and stuff like that, online releases, and just madd shit in general that we as an underground community need a central location for, and need to know what's good. So. I thank God I have Sermon during this time to help in that regard and connect so many mutants in a time a lot of us feel more disconnected and decentralized than ever.
One thing that hit me particularly on 83 Editz besides music was the artwork, that switched from the photography of your last three albums into this post-apocalyptic afro-futuristic being, how did that artwork come up and who have you collaborated with?
Yoooo his name is Adam Spizak. He's the goat. I actually was gonna do a photoshoot with my close friend and favorite photographer Jane Pain. I wanted to do a pic of me in a butcher store having gone ham (literally lol), chopping up everything, almost like the aftermath of a battle, the victor after a war. Because I was chopping up all the records and samples to create 83 Editz ya know? And also because I've had to fight for so long, being willing to war in the NYC streets, and in other various ways, so it felt right. … but then COVID hit. whomp whomp. No butcher shop. No Jane. Just quarantine and my living room.
Then I saw this dope animation from my nephew who's a rapper, Lorde Vice, and we talked on the phone about it and it inspired me to animate myself since we were on lockdown. I searched for days online for a designer who I wanted to bring me to life. I eventually found Adam's page, was immediately inspired by his past work, he was cool as shit and easy to talk to and the rest was history.
Finally, who are the other Sermon 3 artists one must absolutely check out?
Def DJ Slugo if you don't know him. Haha. I'm kidding, if you're reading this then you def know DJ Slugo. But Slugo's everything raw, honest and formative that we celebrate through the label. Alsooo Frank Consent. Listen Frank Consent is a genius. A New Yorker that'll be at every show I'm at. Has the sweetest heart and literally the rawest, untamed live sets. And their music is this genreless, experimental, decentralized but hooky, fuck restraint kind of honesty. Ugh, they're awesome. Oh and Cami-Oh! We put out Cami-Oh Discordia. It's this club, industrial, sweatbox of an album. Literally homies dm me like THANK YOU for putting this out. Haha, Cami's a beast.
Listen to the latest Sermon 3 release NIGHTMARES by Alice Glass as part of the upcoming Sermon Anniversary Compilation here and re-watch The 83rd performance at Refraction Festival here.
Photography by Andrew Hallinan