Until November 26th, 3537 (Dover Street Market ) is hosting an artistic residency of Brazilian artist Samuel de Saboia. The 24-year-old multidisciplinary artist occupies the space, proposing a vision of a world where colors, textures, and shapes are part of a narrative continuum.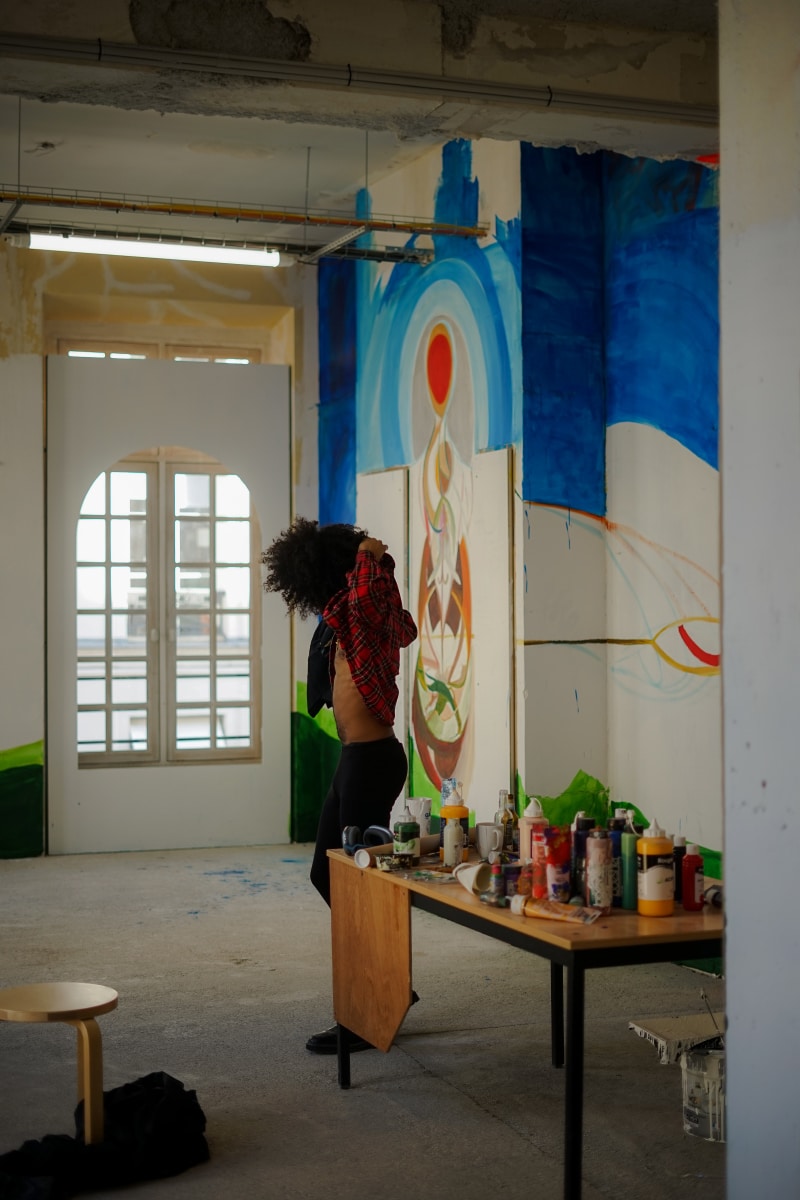 Intrinsically linked to his personal experiences, from his achievements as well as the difficulties encountered by being queer and Afro-Indigenous. His art is reflected in a multimedia expression including painting, poetic writing, music, film, all these practices feed the ongoing construction of his life.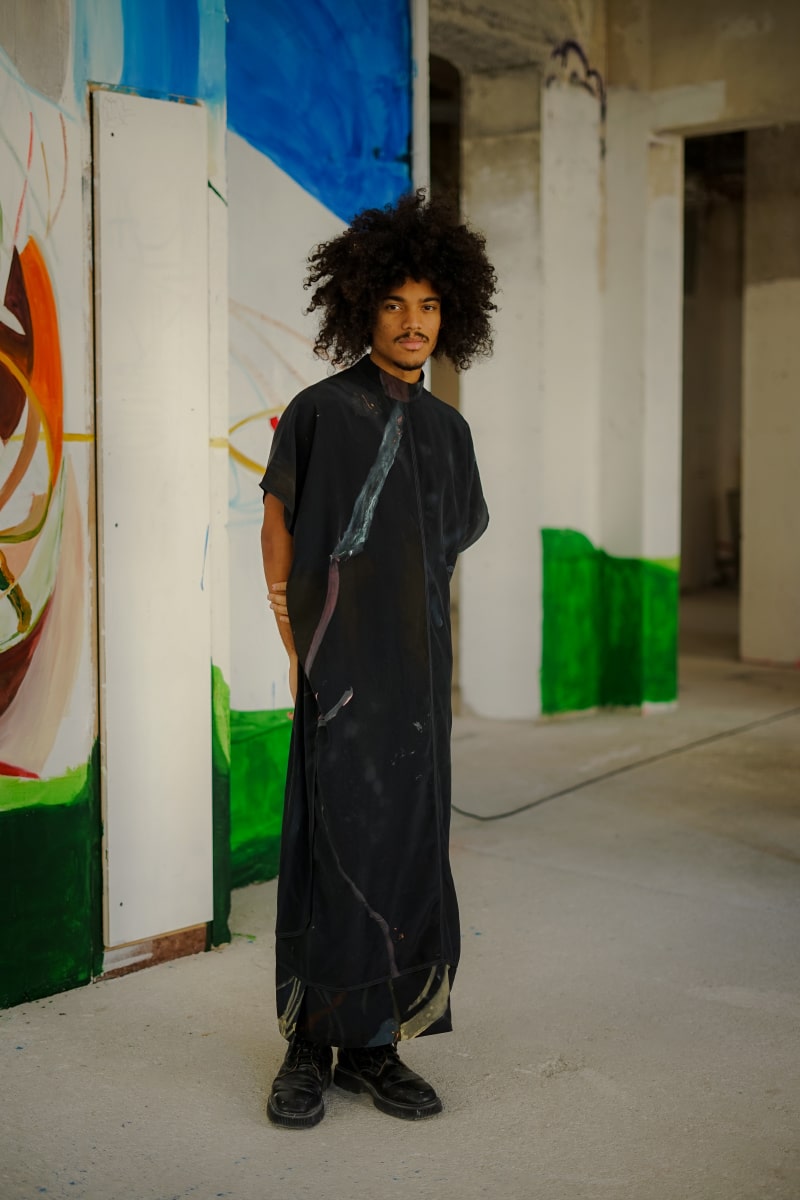 As an ode to innocence, his work is a celebration of life, carried by spirituality and dreams. His multidimensional works, in which faces and utopian creations appear, bear witness to a vital creative impulse in which the codes of an expressionist form are reinvented. His paintings become the walls of 3537 for the duration of a residency for an almost total immersion in his universe.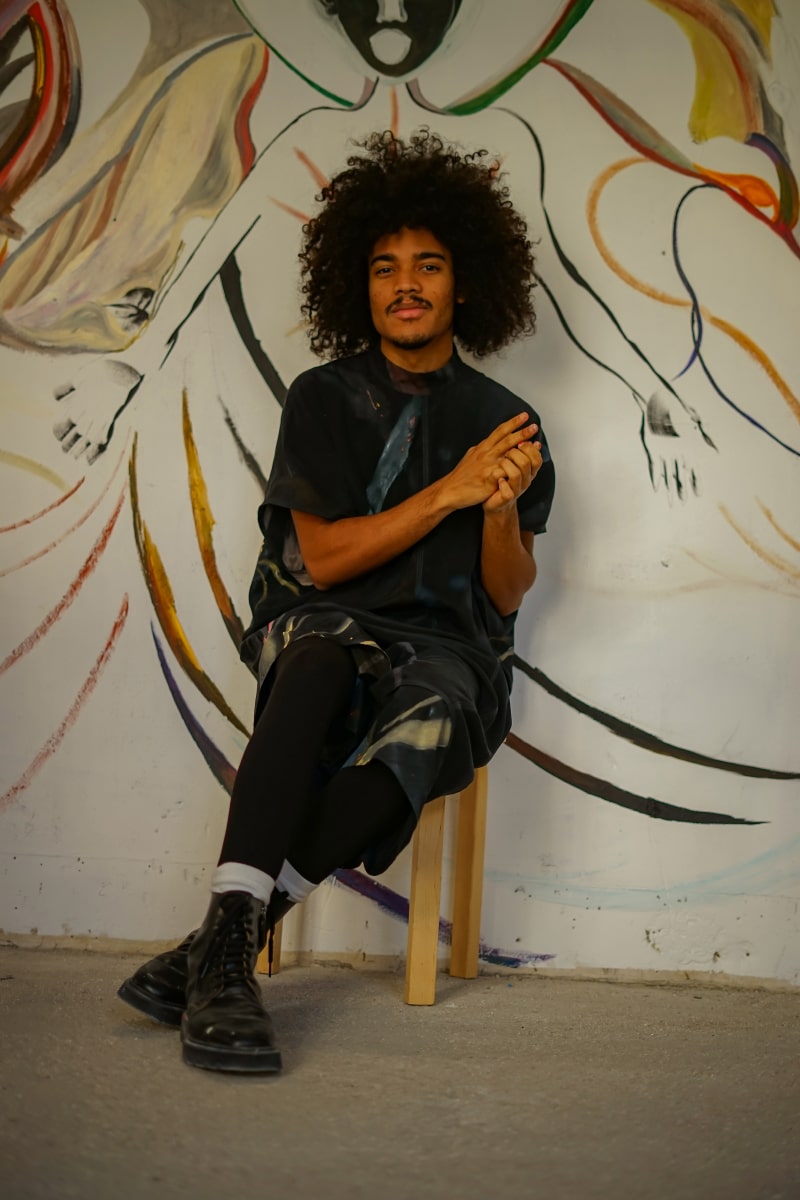 More info HERE!
Photos by Lucien Heritier.