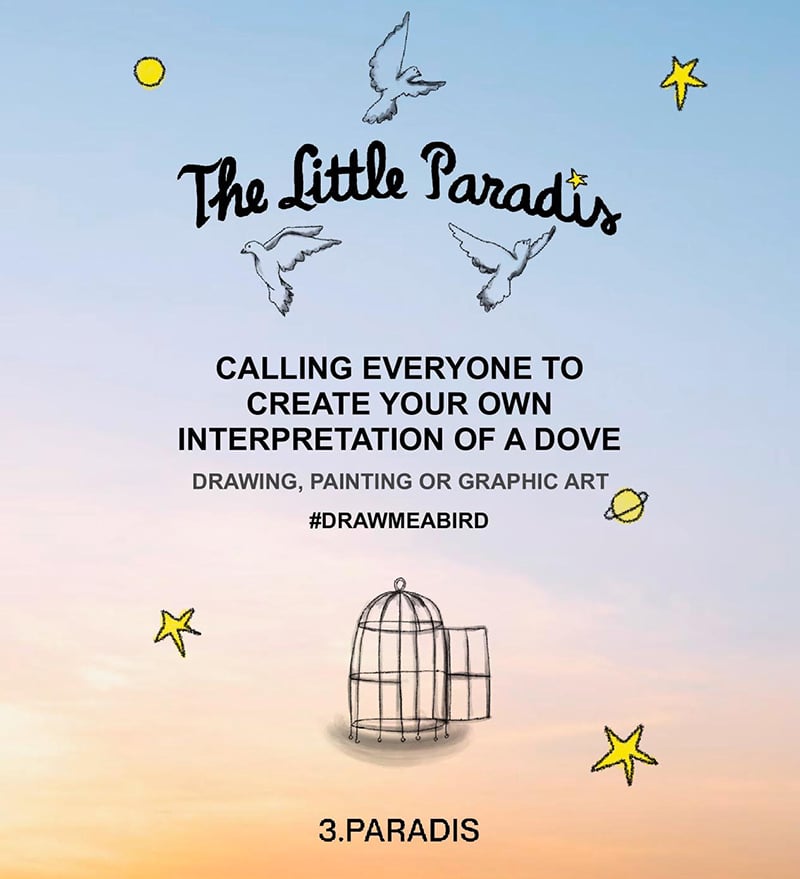 3.PARADIS is currently working on a creative project of creating a drawing book for the children of the Montreal Children's Hospital in Canada. The brand is calling everyone to bring back their inner child by being involved and drawing their own interpretation of a dove.
They accept drawing, painting, graphic art or collage. All these birds will be put together into a book entitled "THE LITTLE PARADIS" that will be donated to all the kids and the staff of the hospital. Inspired by the book The Little Prince of Antoine de Saint-Exupéry, this initiative will keep people creative during this turbulent time using art as a catalyst to inspire and spread a message of hope, freedom, and unity through the symbol of the dove.
3.PARADIS is also teaming up with renowned artists, social media influencers and celebrities in order to emphasize and spread this message of togetherness as far as possible. This project is dedicated to all the children and all the adults when they were little kids.