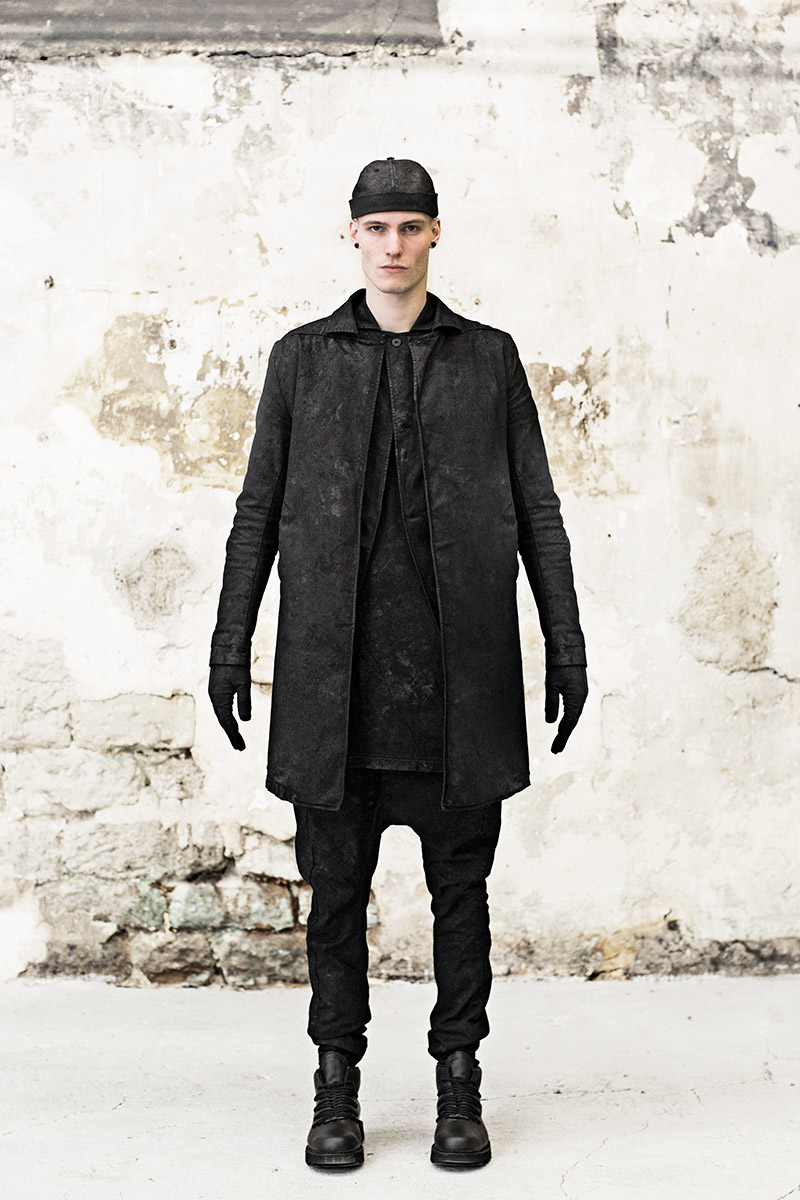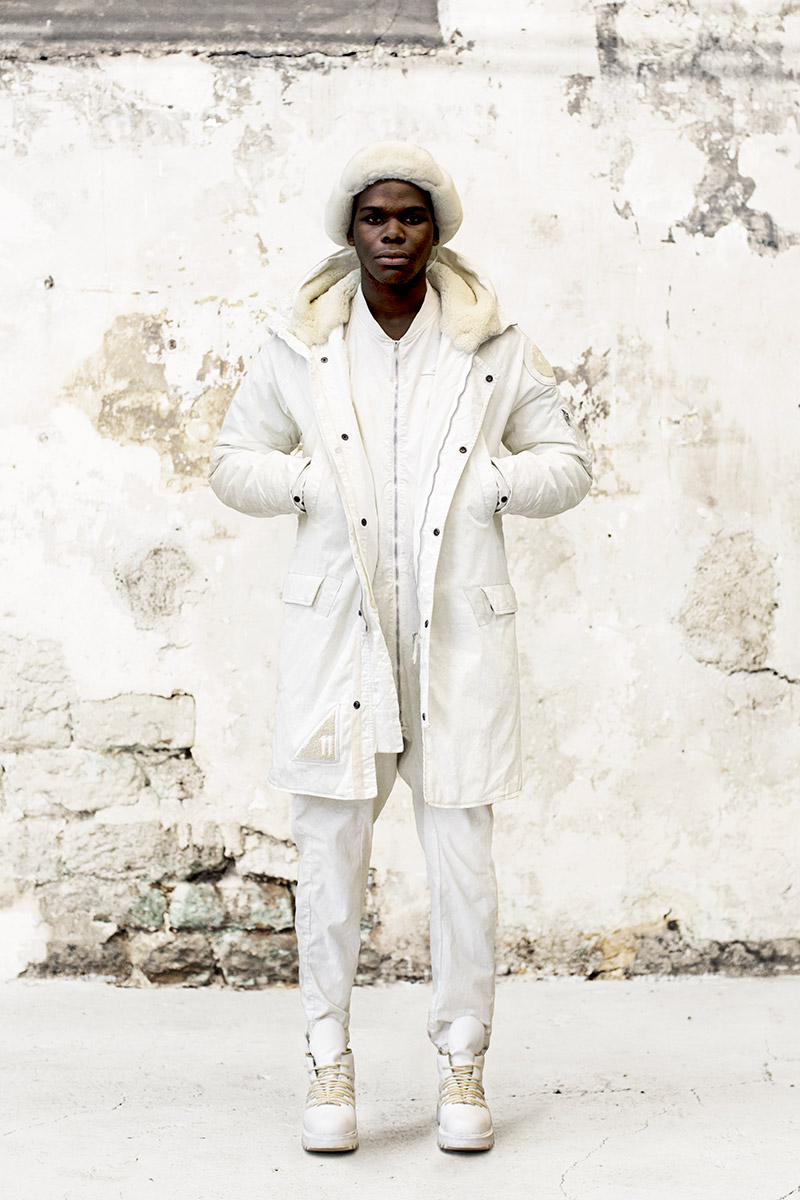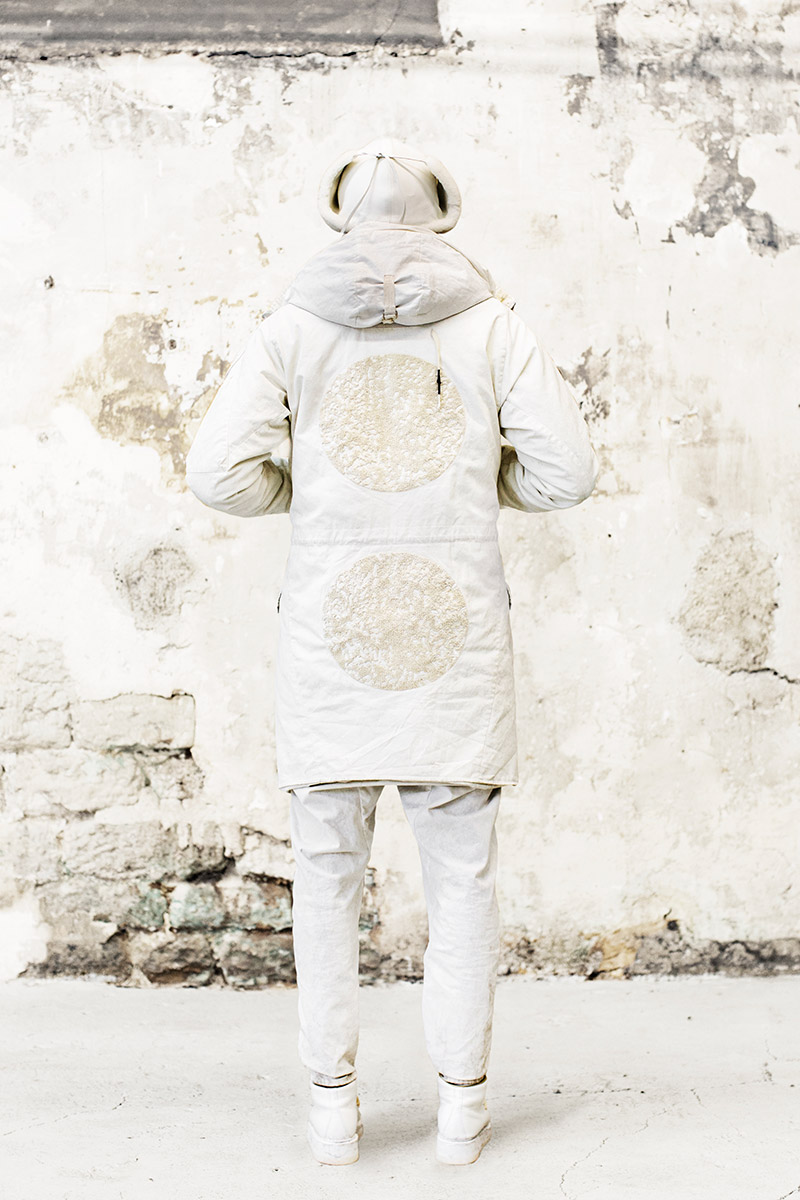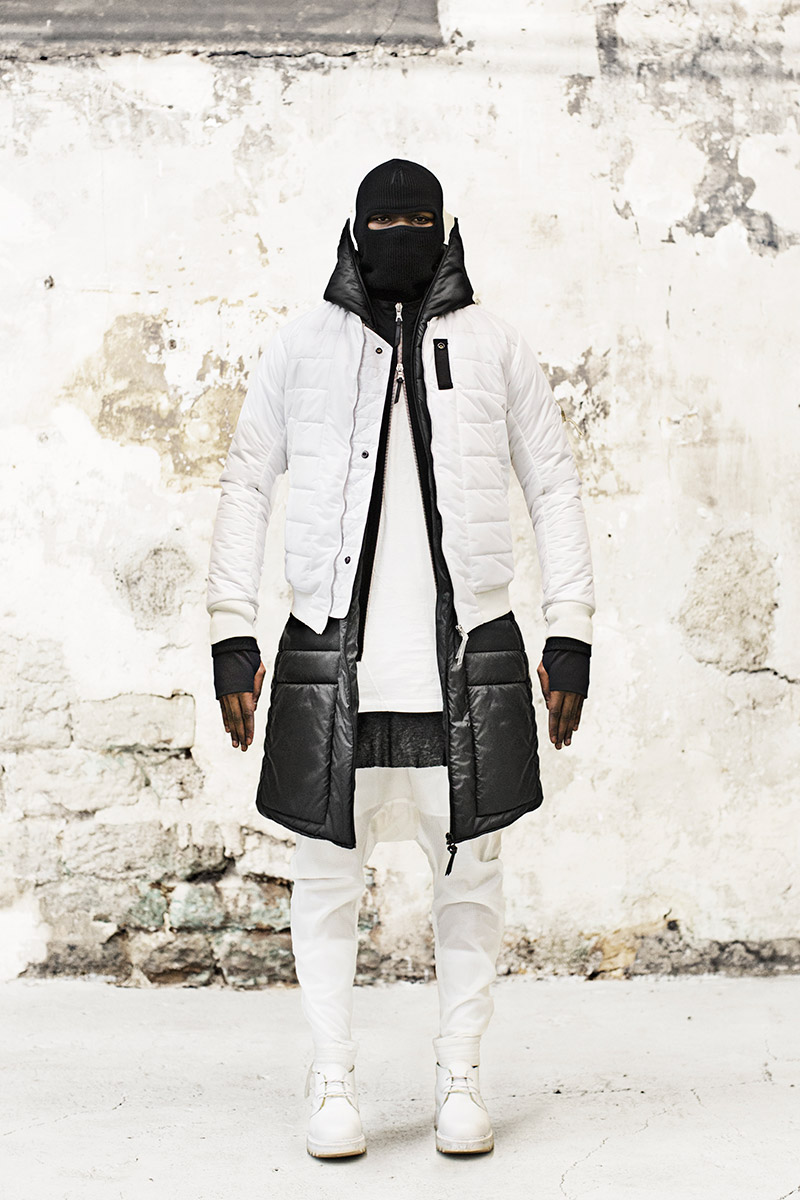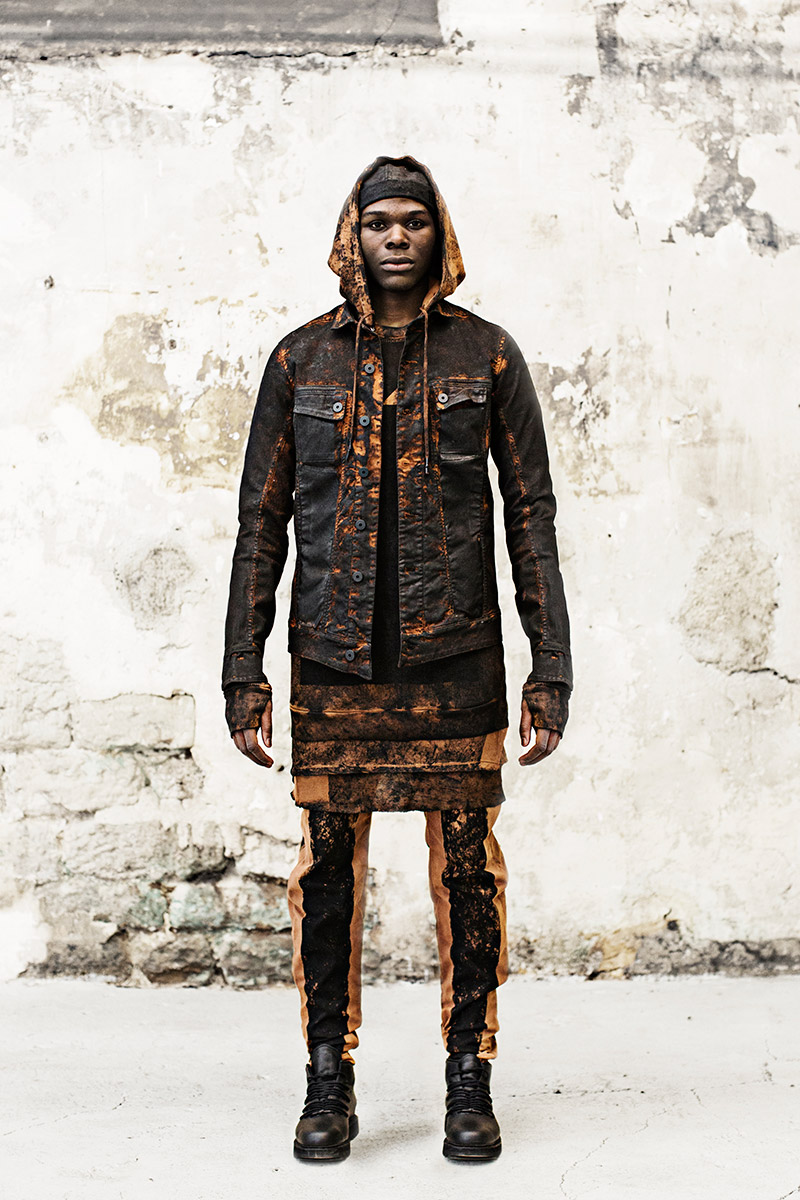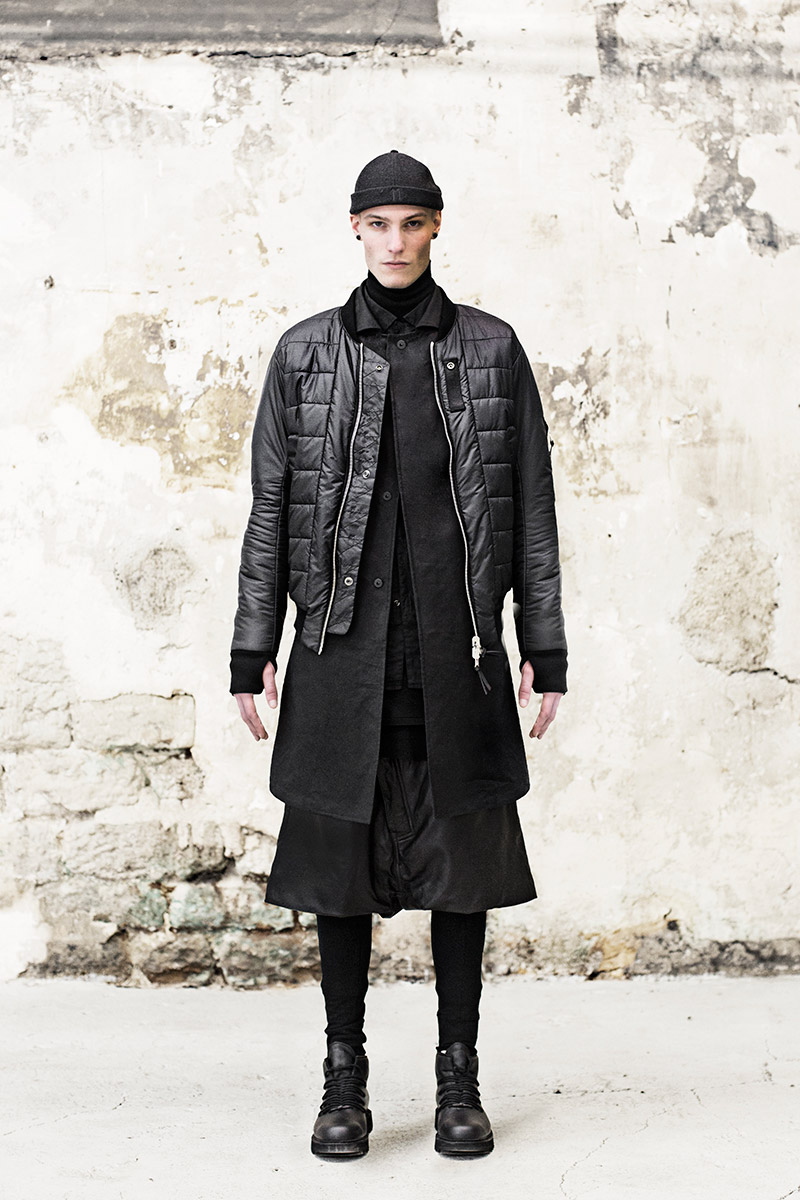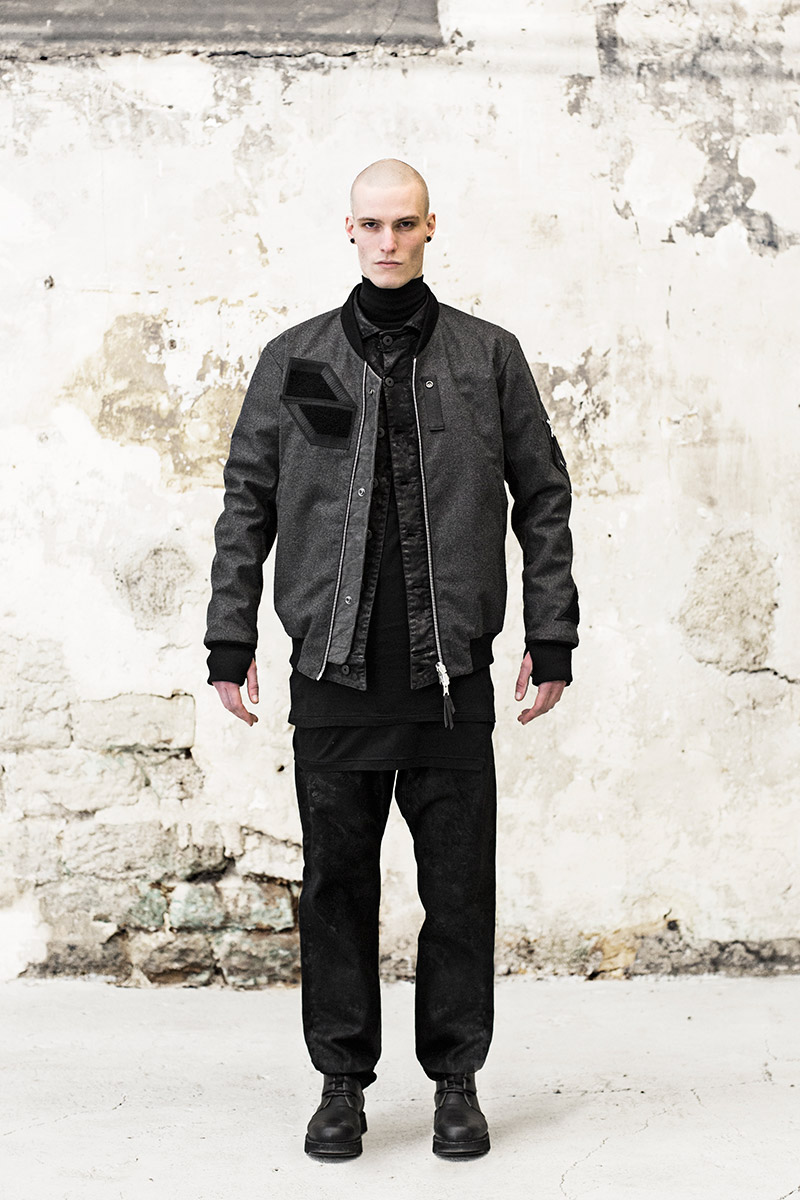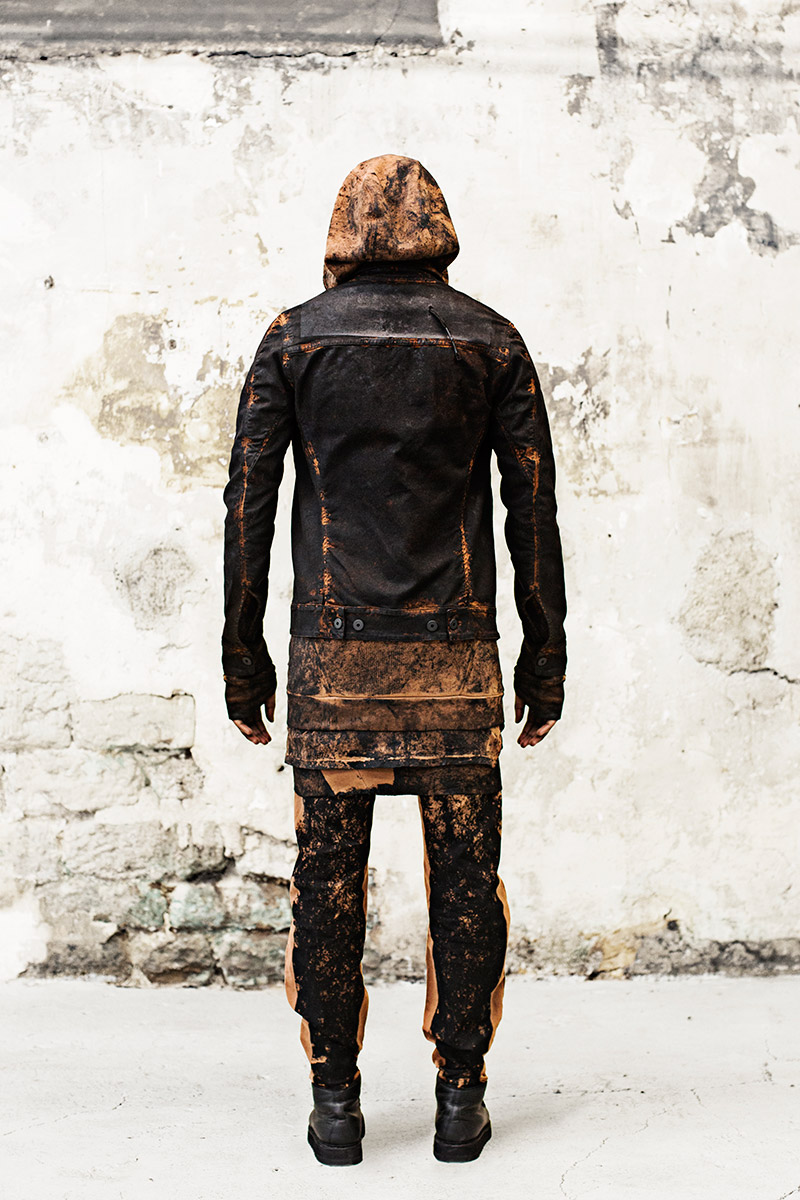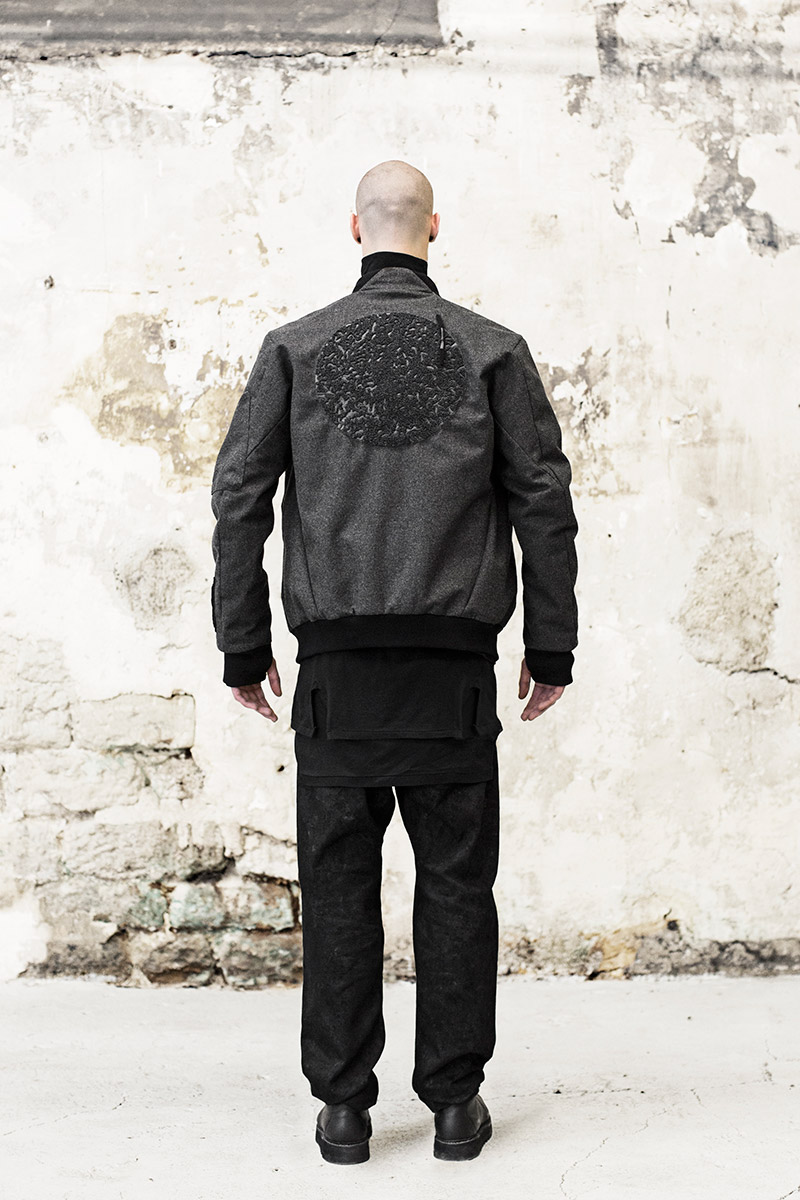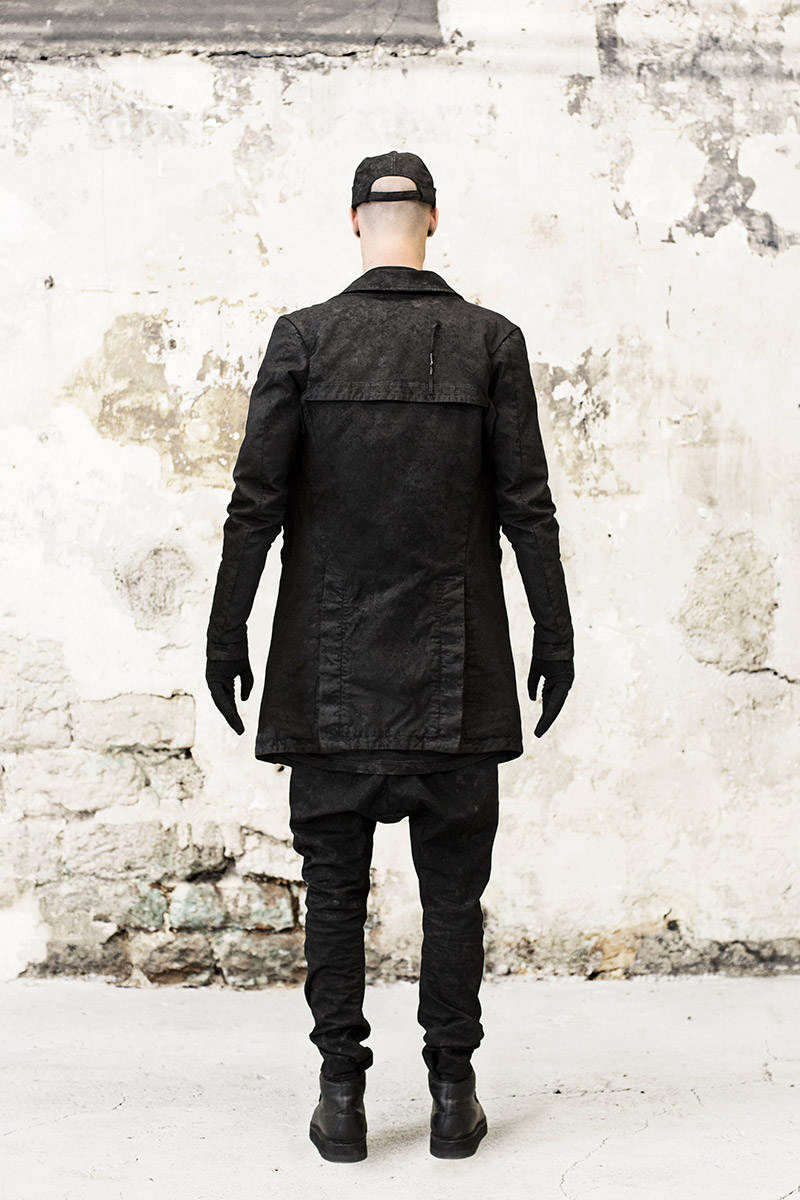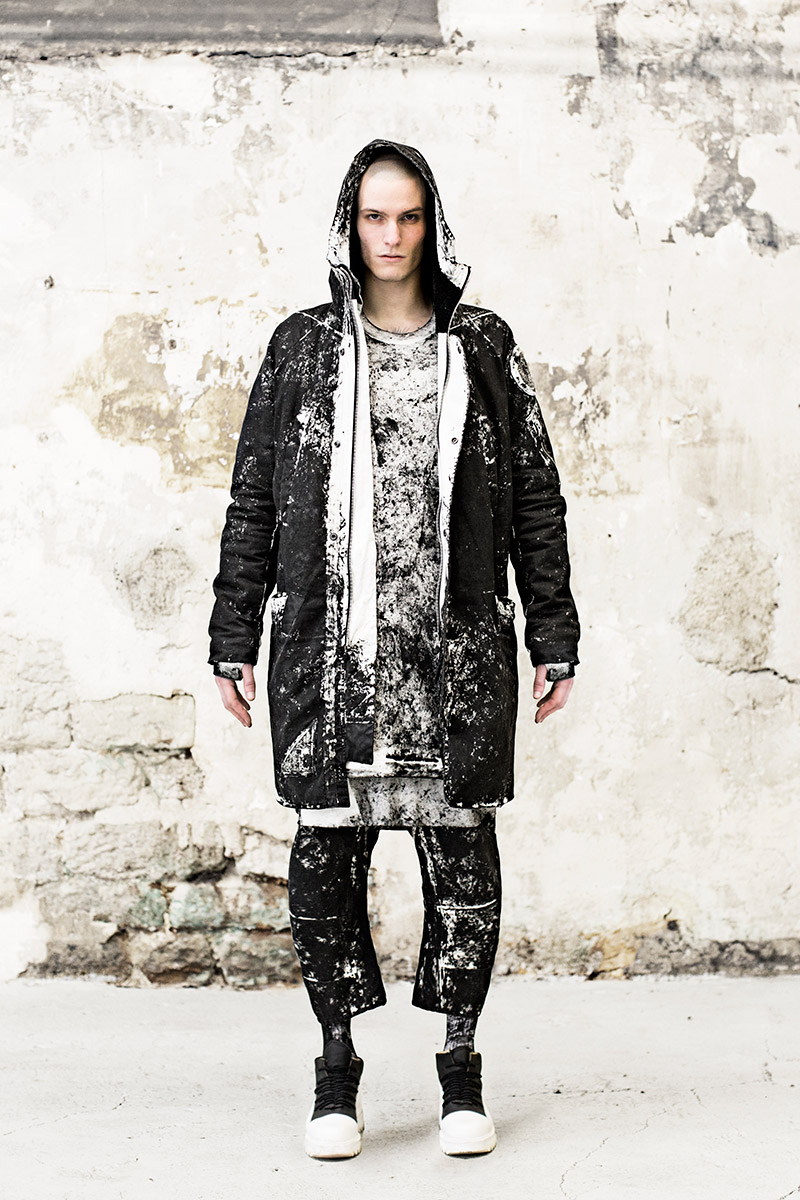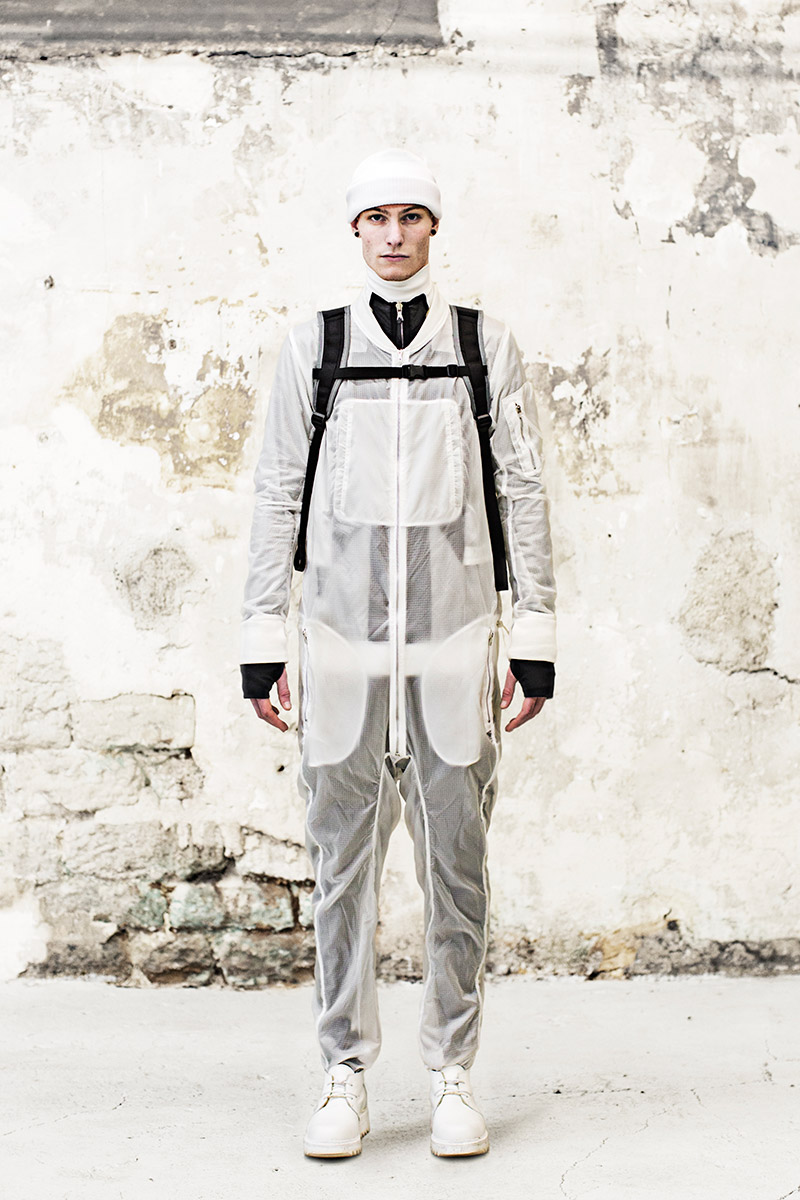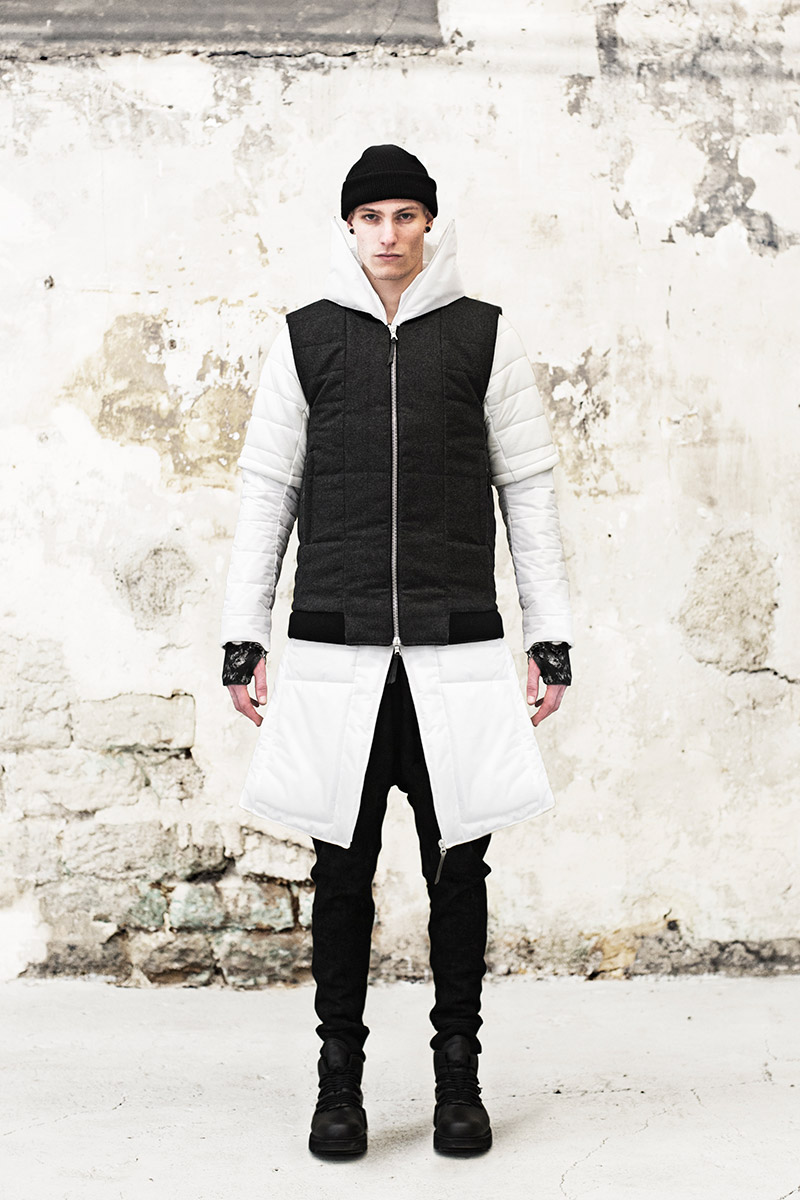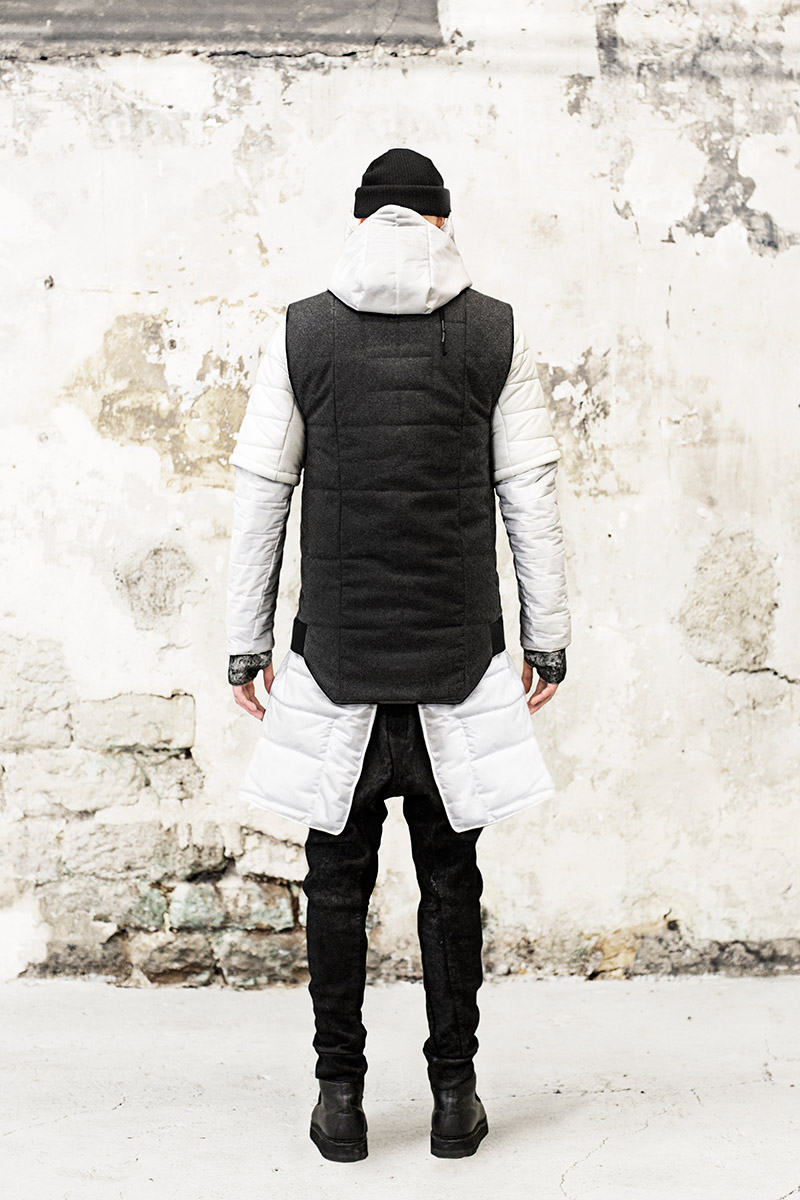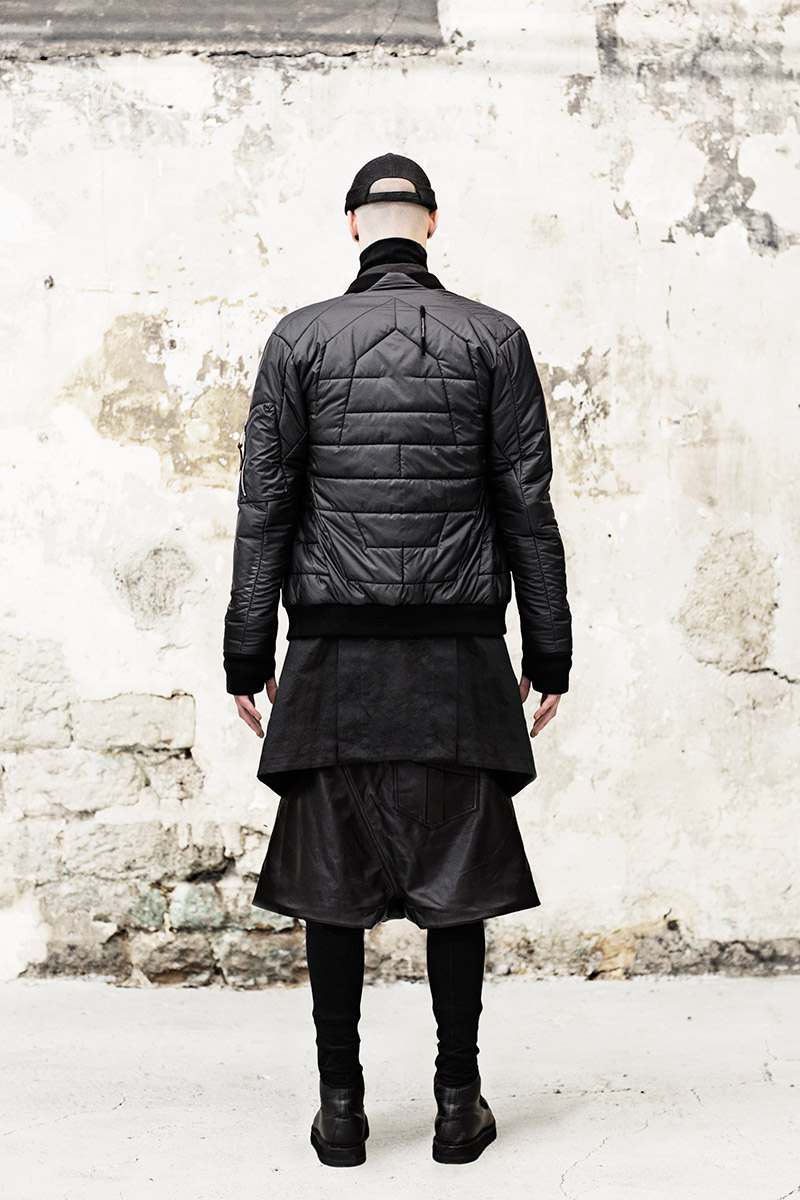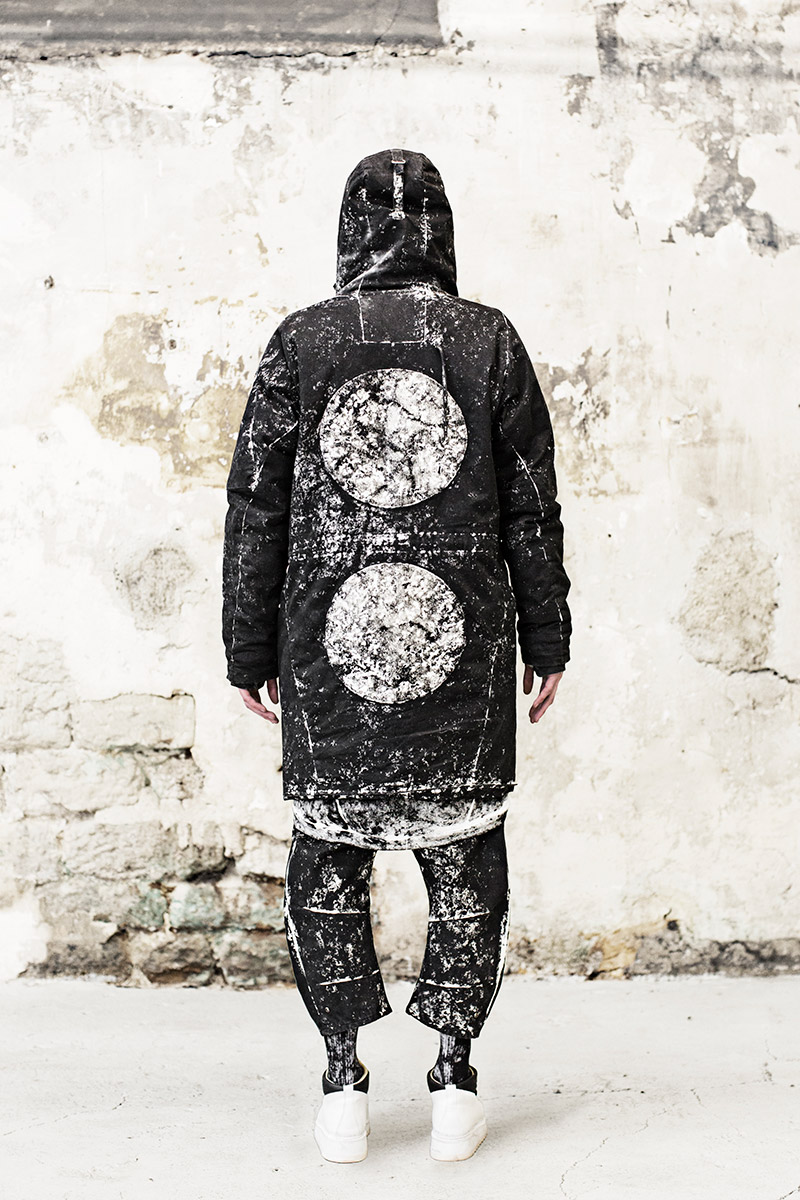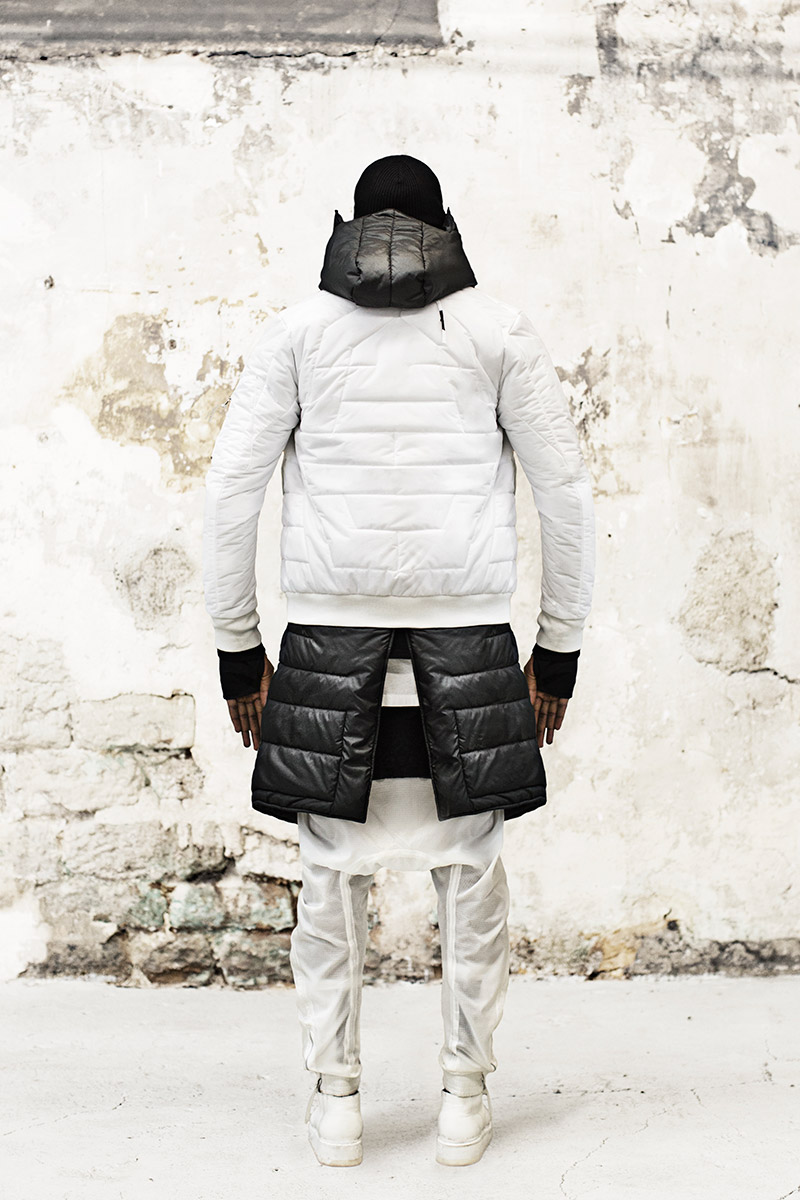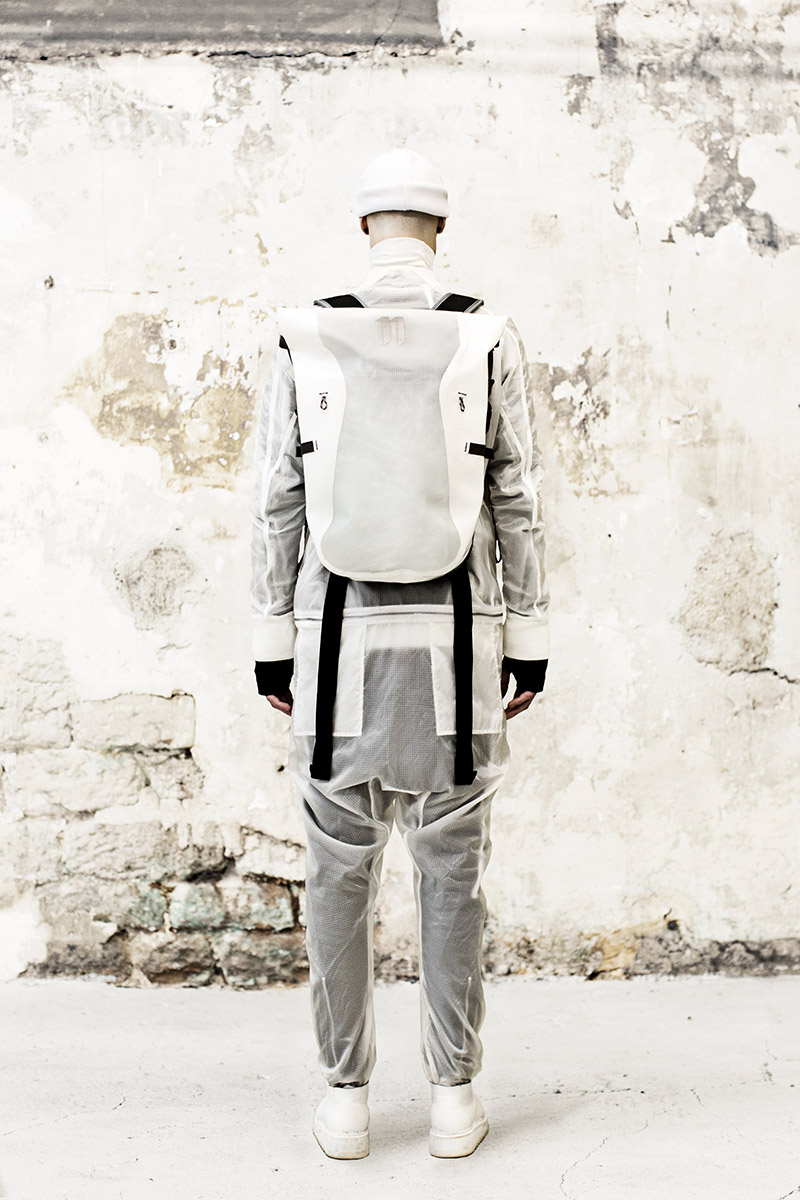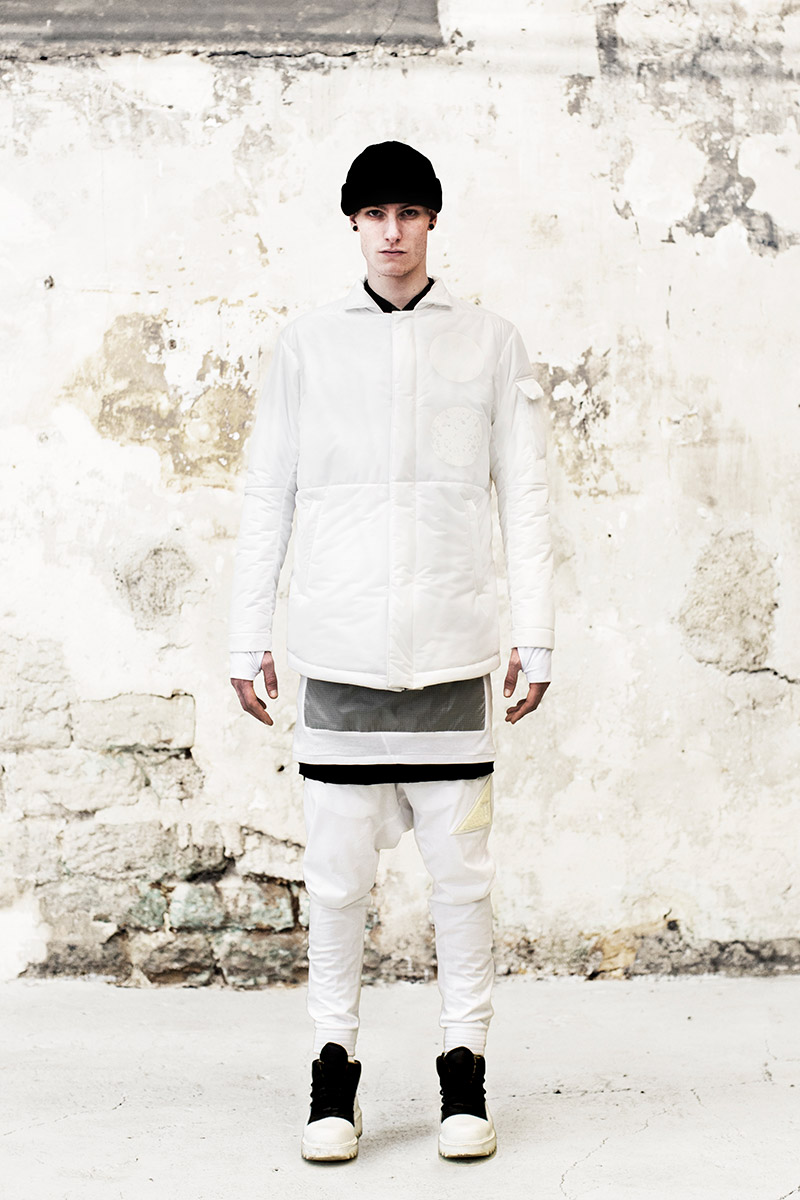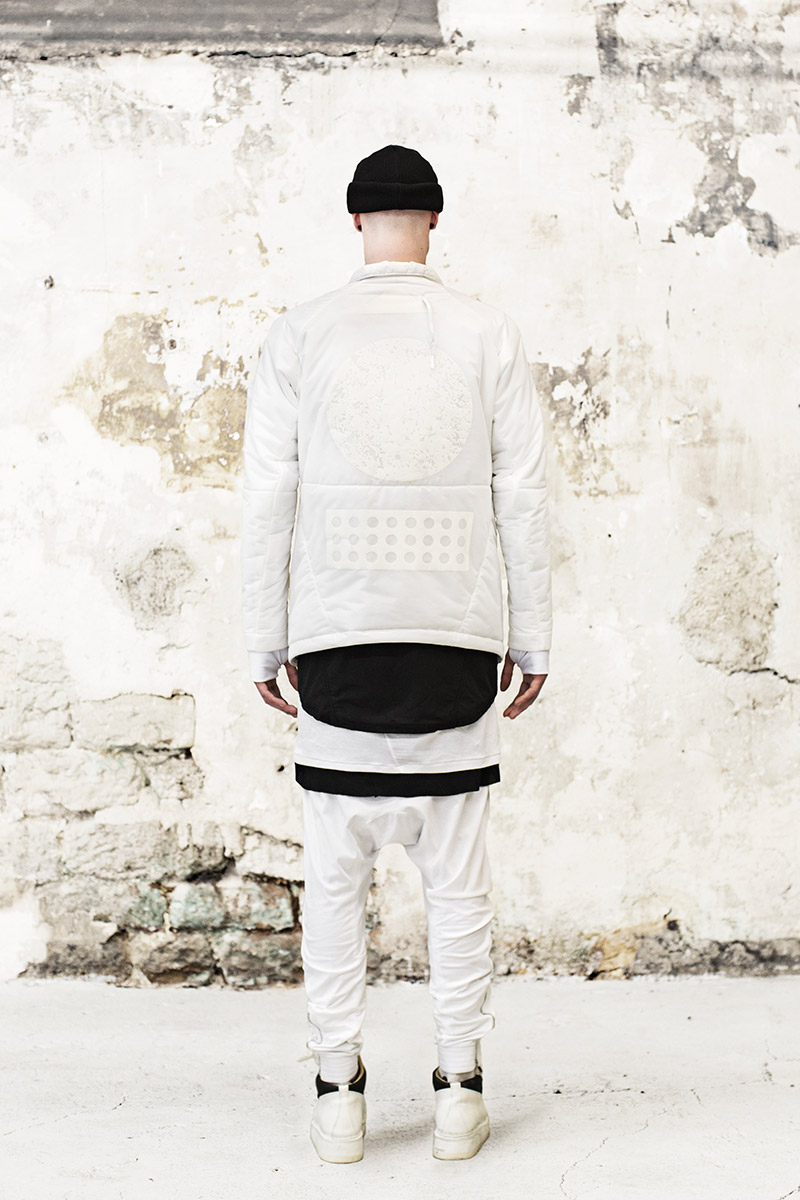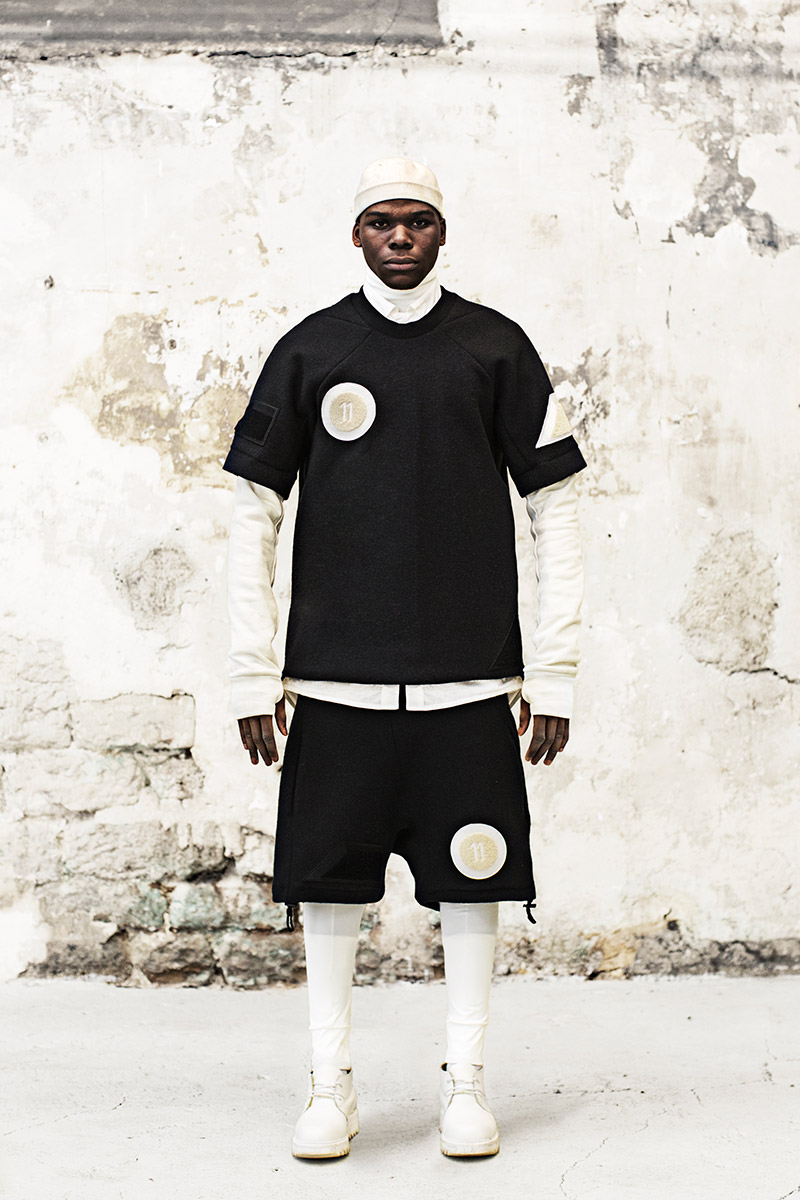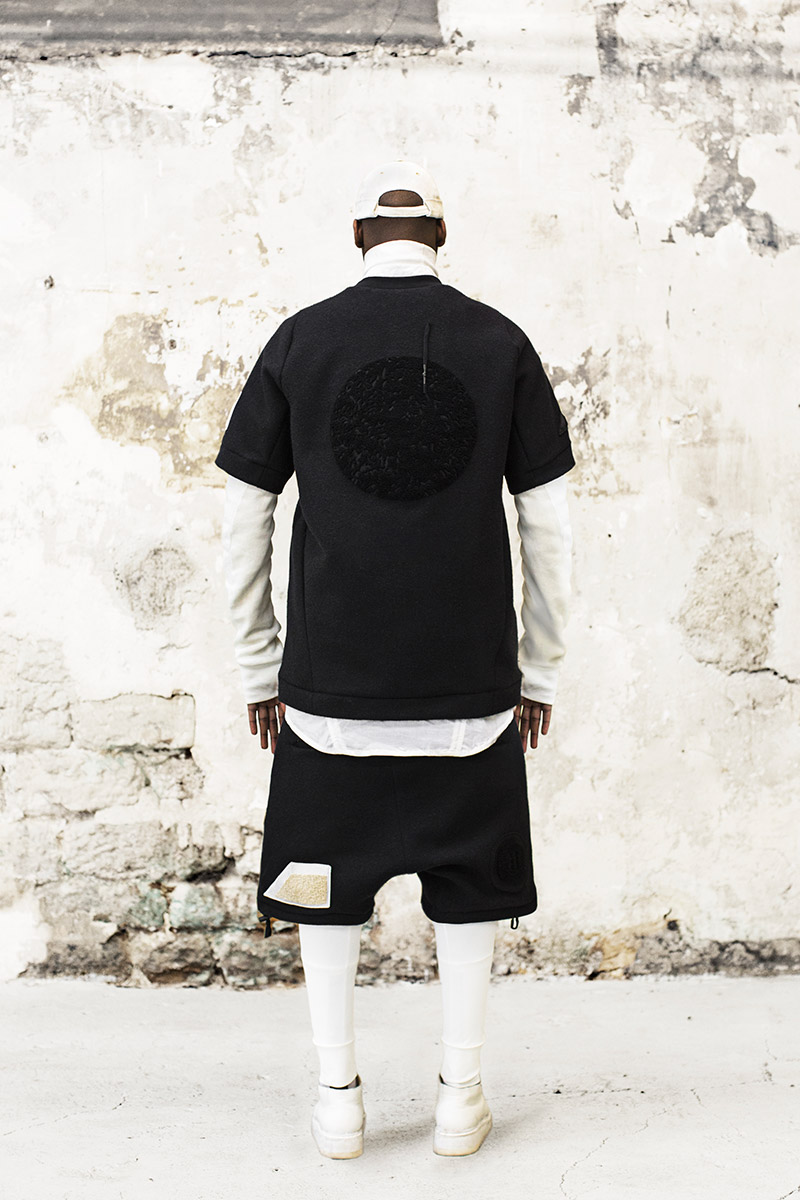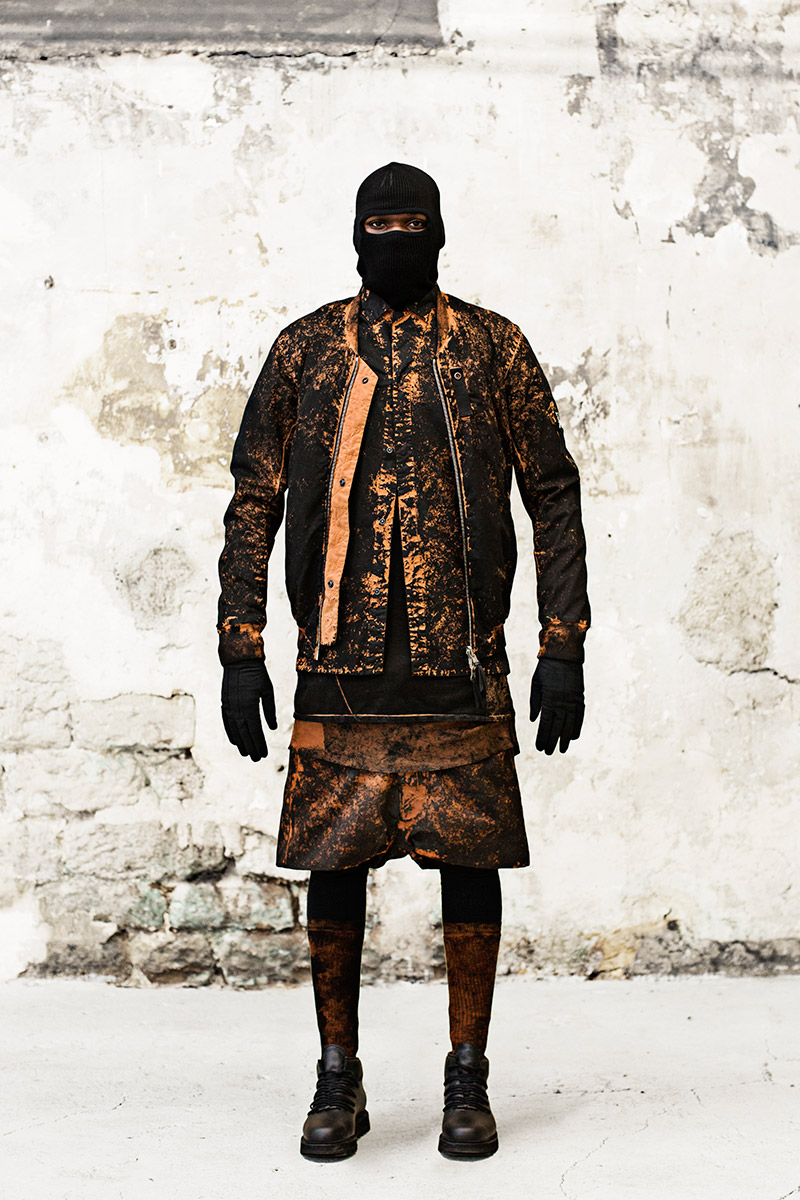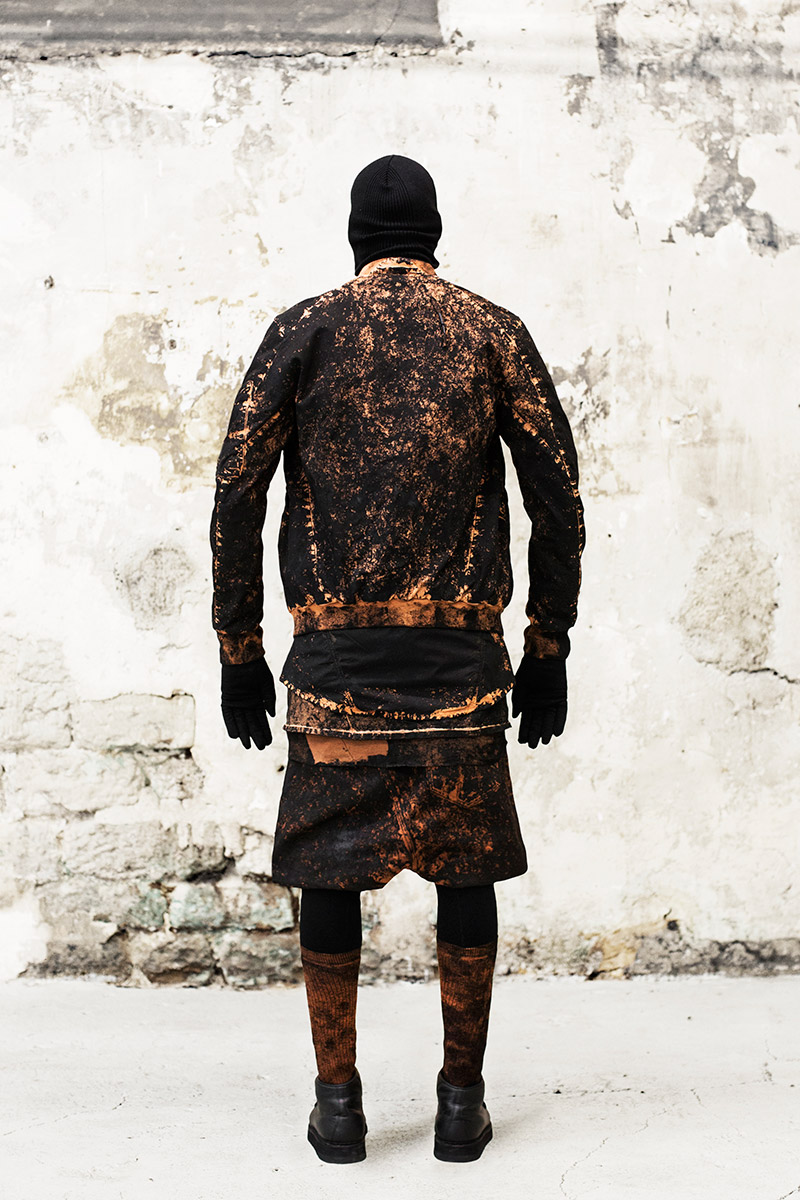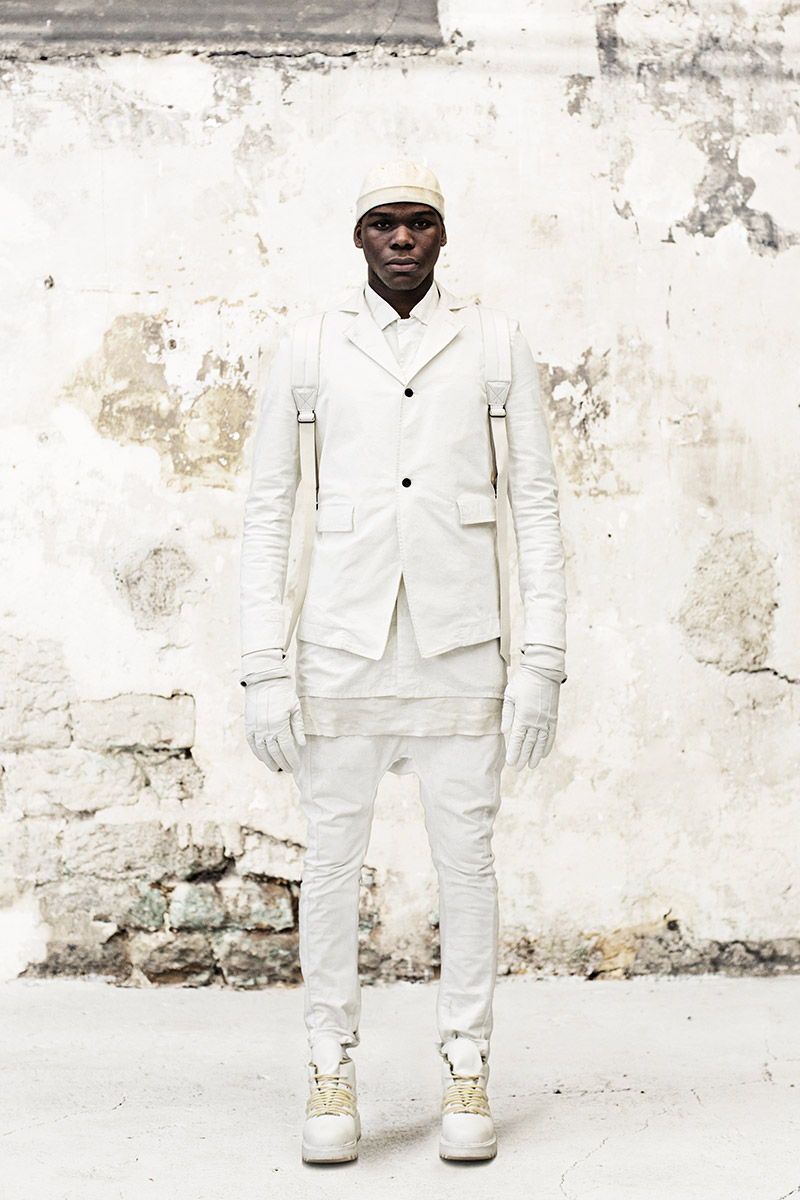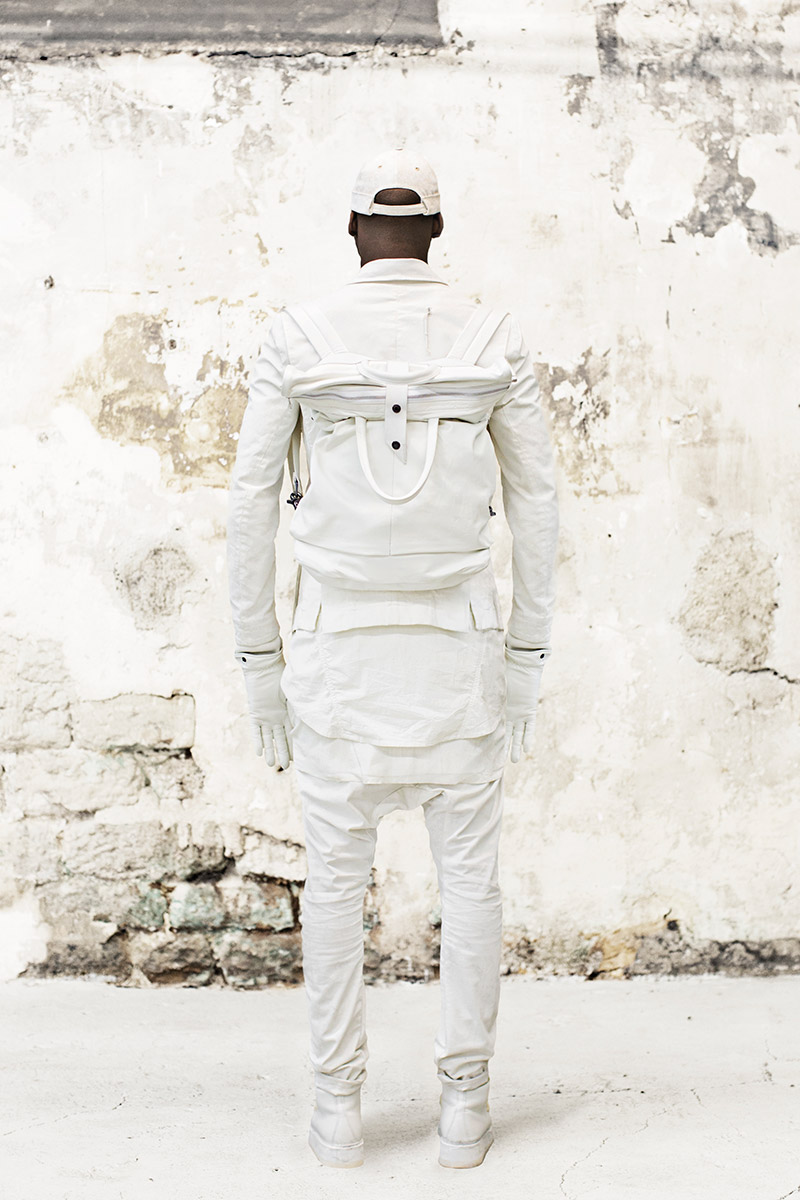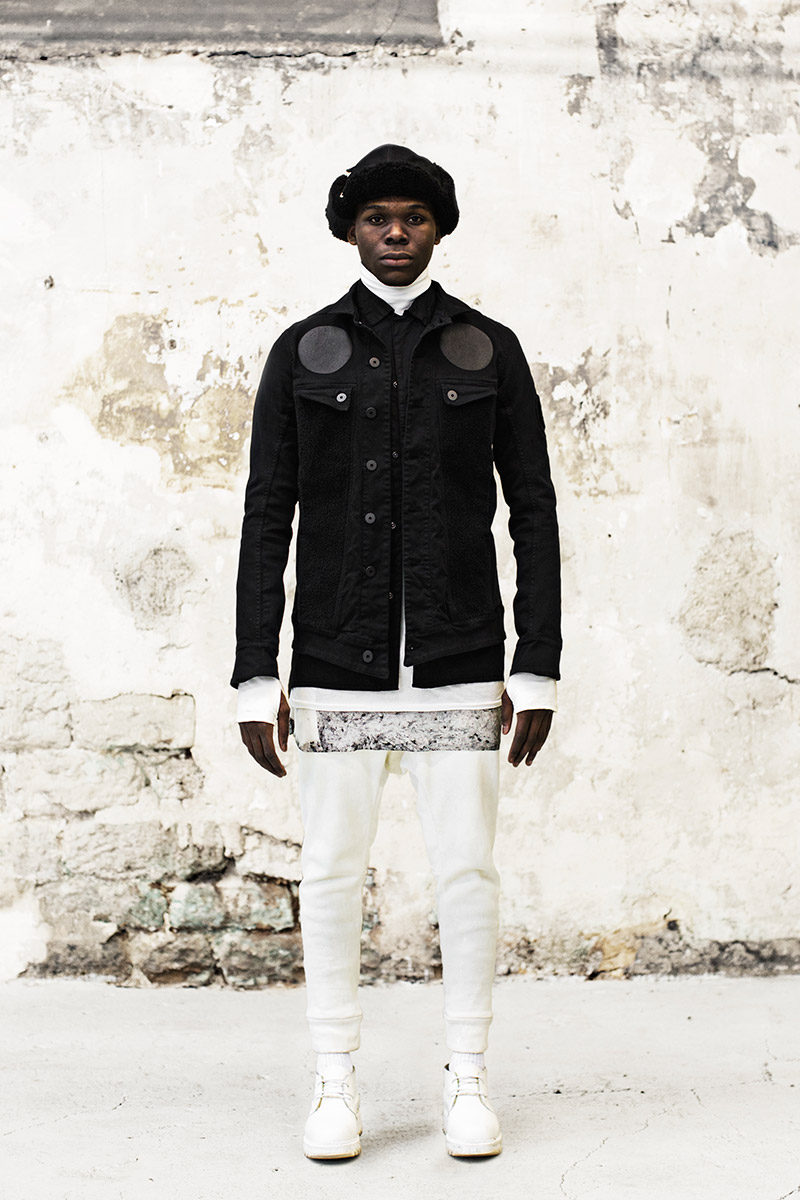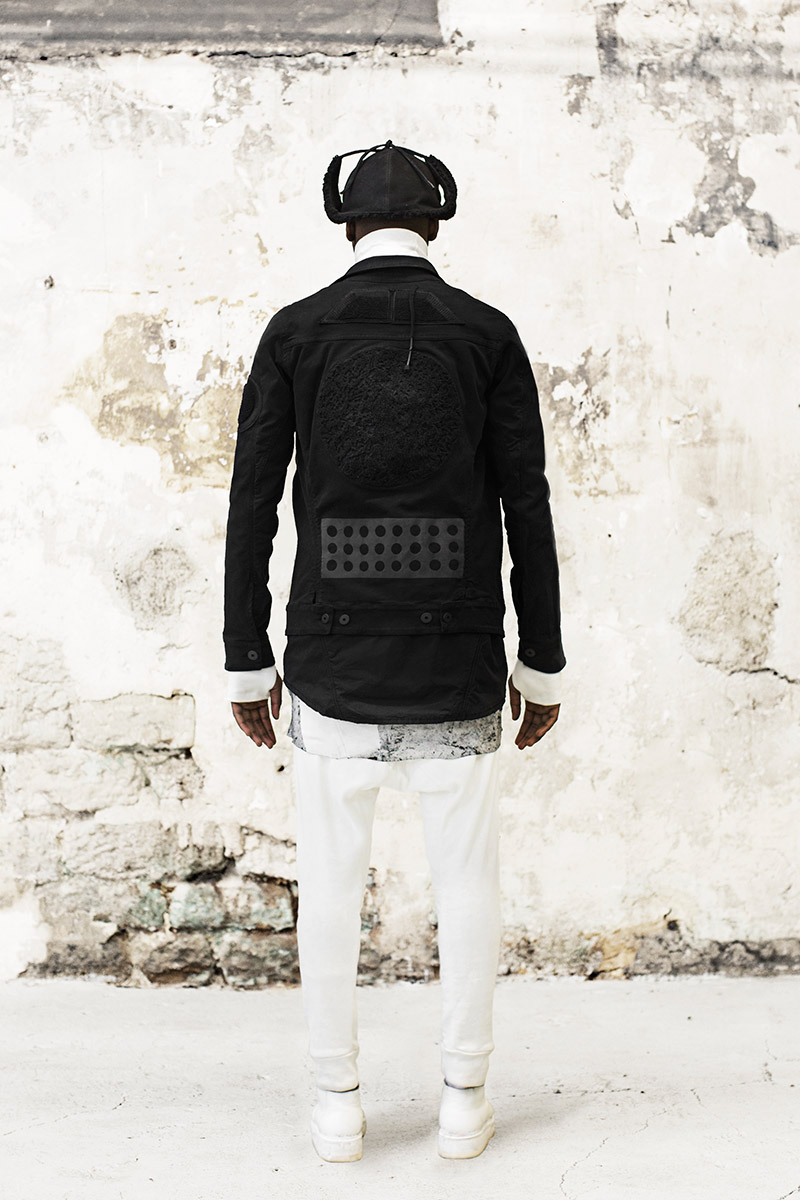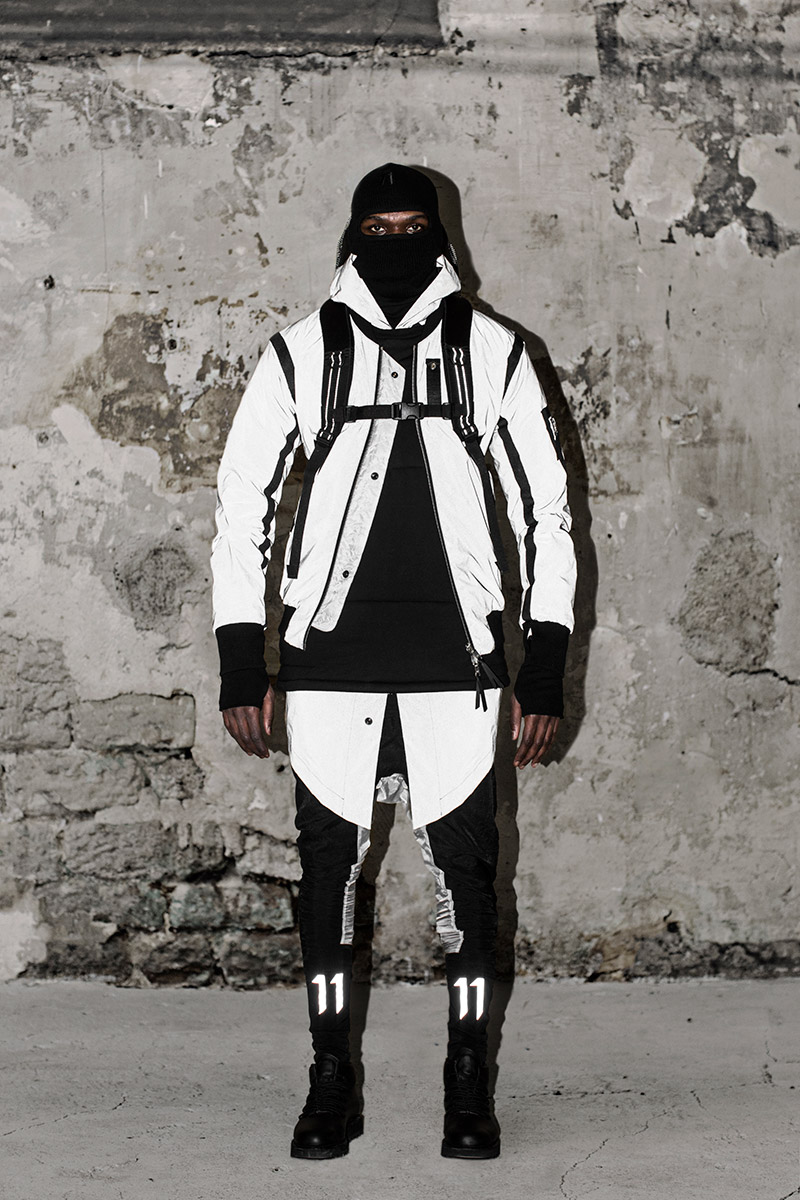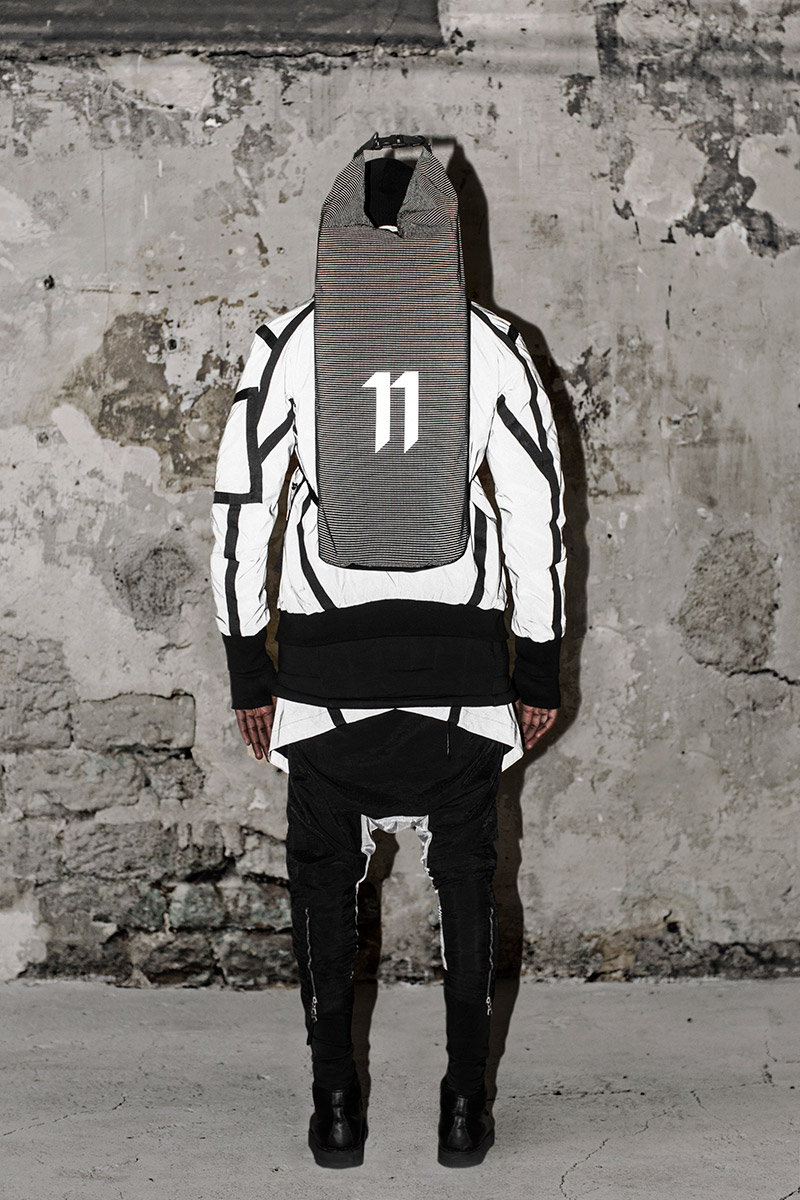 The Fall/Winter 2015 collection of 11 by Boris Bidjan Saberi titled "Snow Bleach", explores the aesthetic of mountain soldiers and the mimicry with their surroundings. It's a research on relief and texture contrasts, through padded volumes and a variety of techniques and finishings.
Boris Bidjan Saberi  developed a modular system of simple geometrical shapes like the circle, applied on garments with patches, chenille embroideries and different handfeel prints. Bleach and irregular splattered textures reinforce the whole collection.
The collection features materials like cashmere, felted wool and flanels, technical features such as a layered wool, transparent ripstops and reflective fabrics. With a color range that goes from black to white with a bleached orange punch.