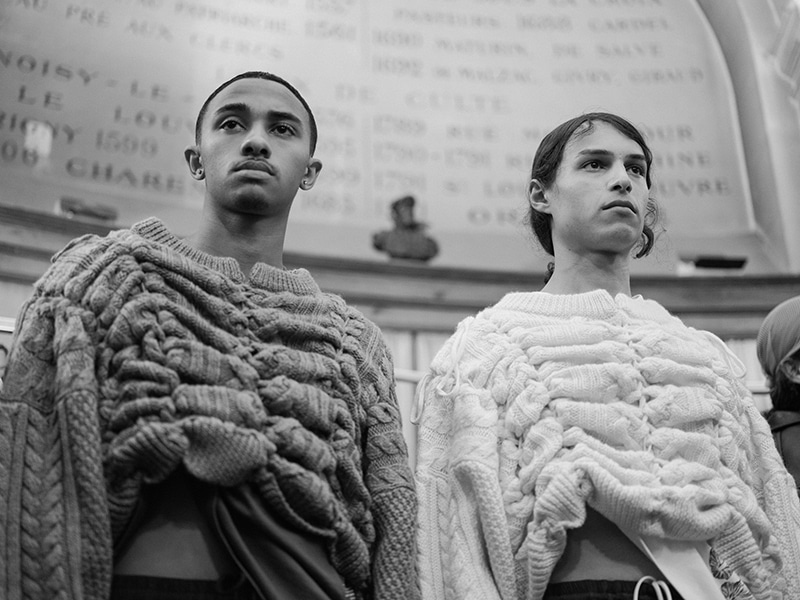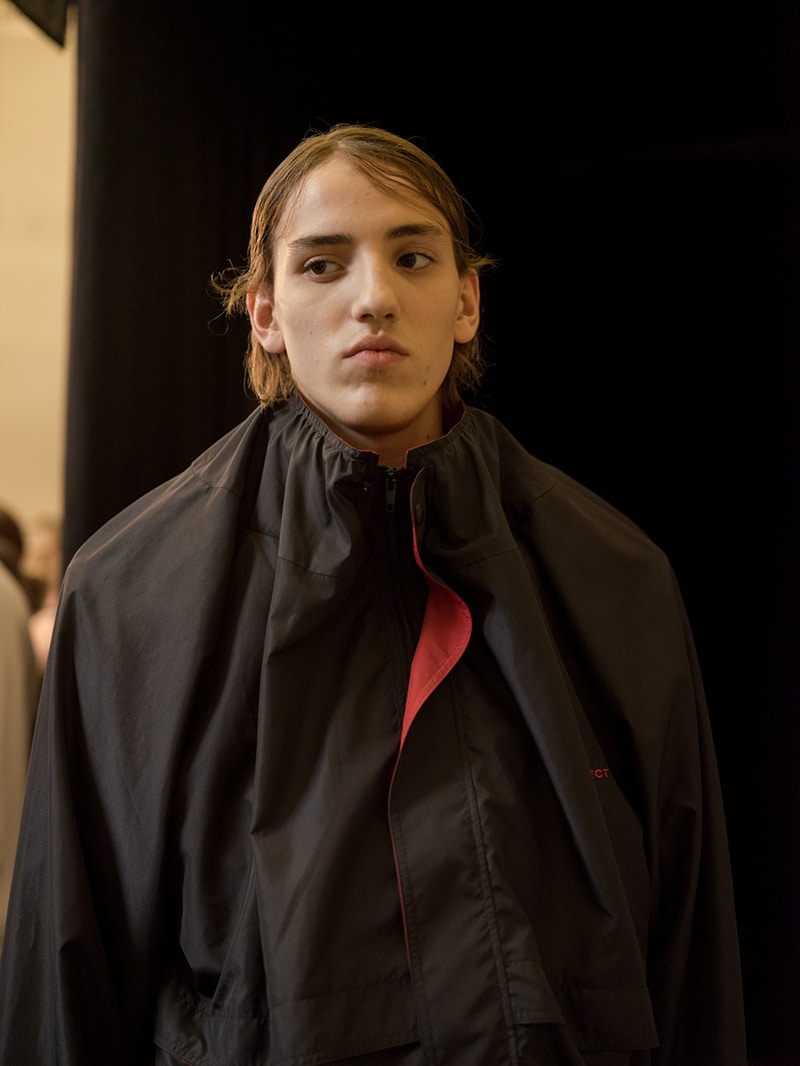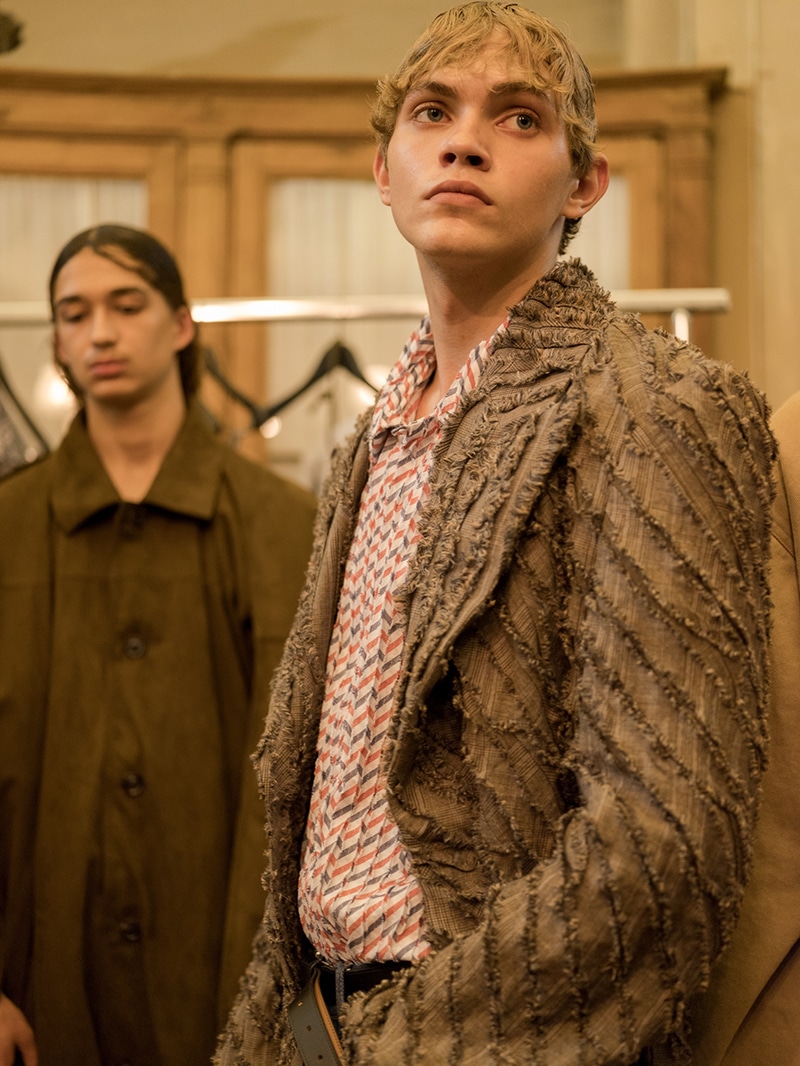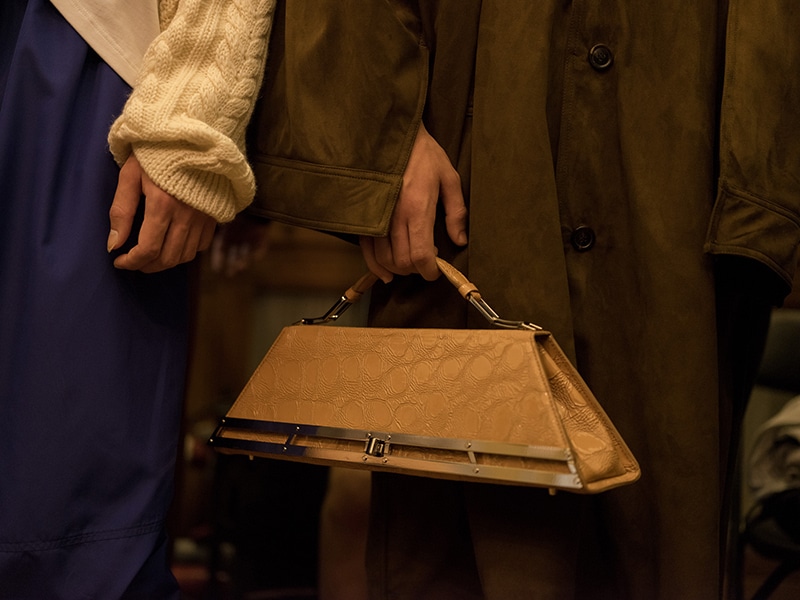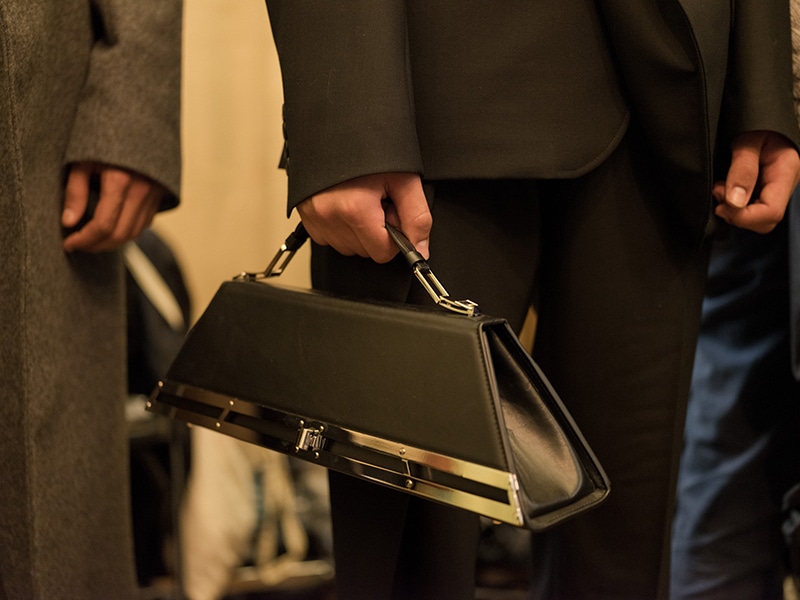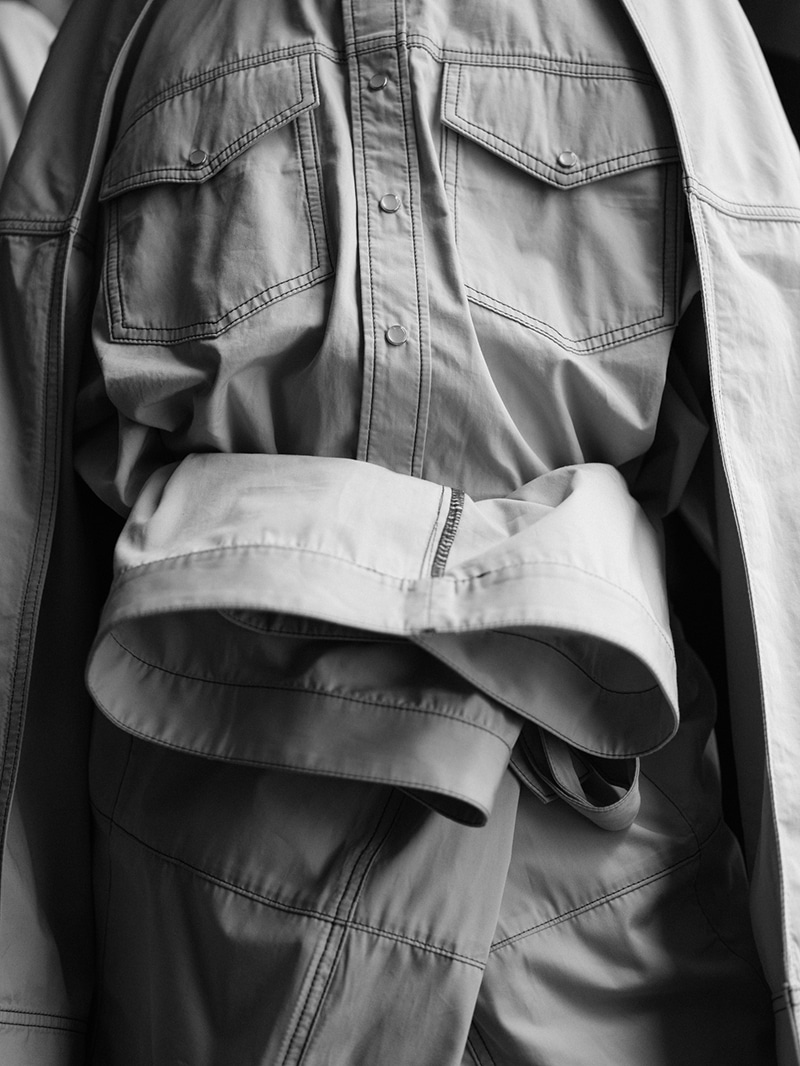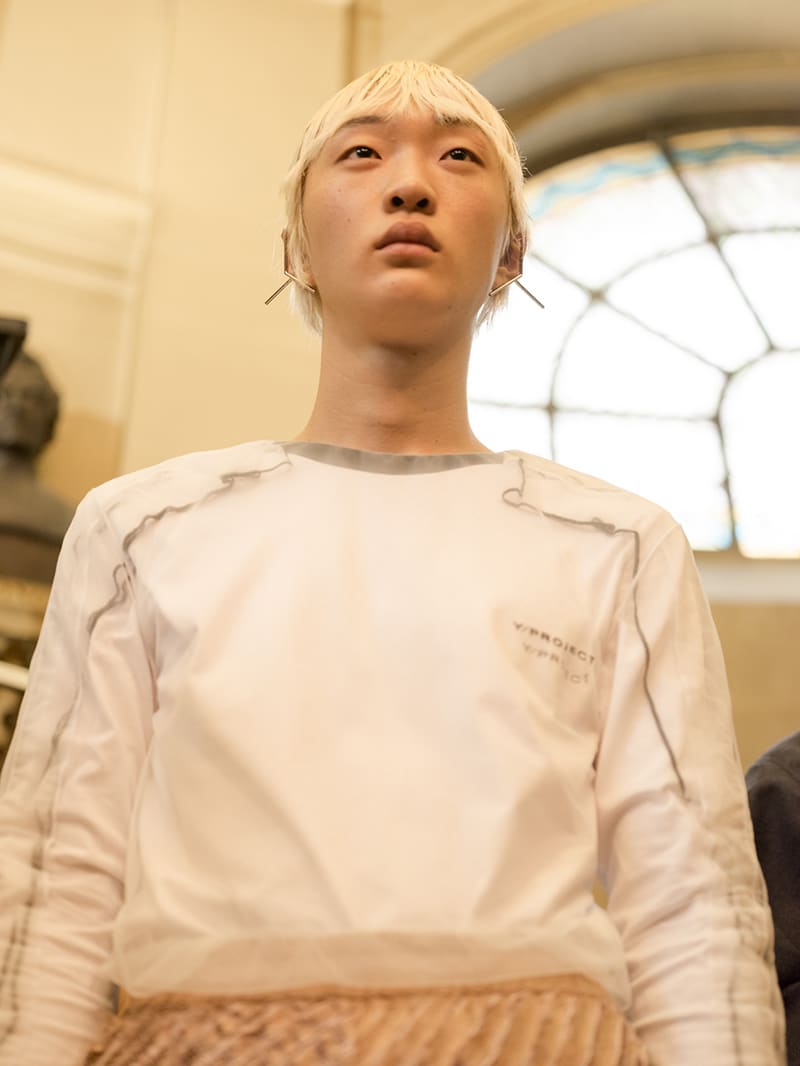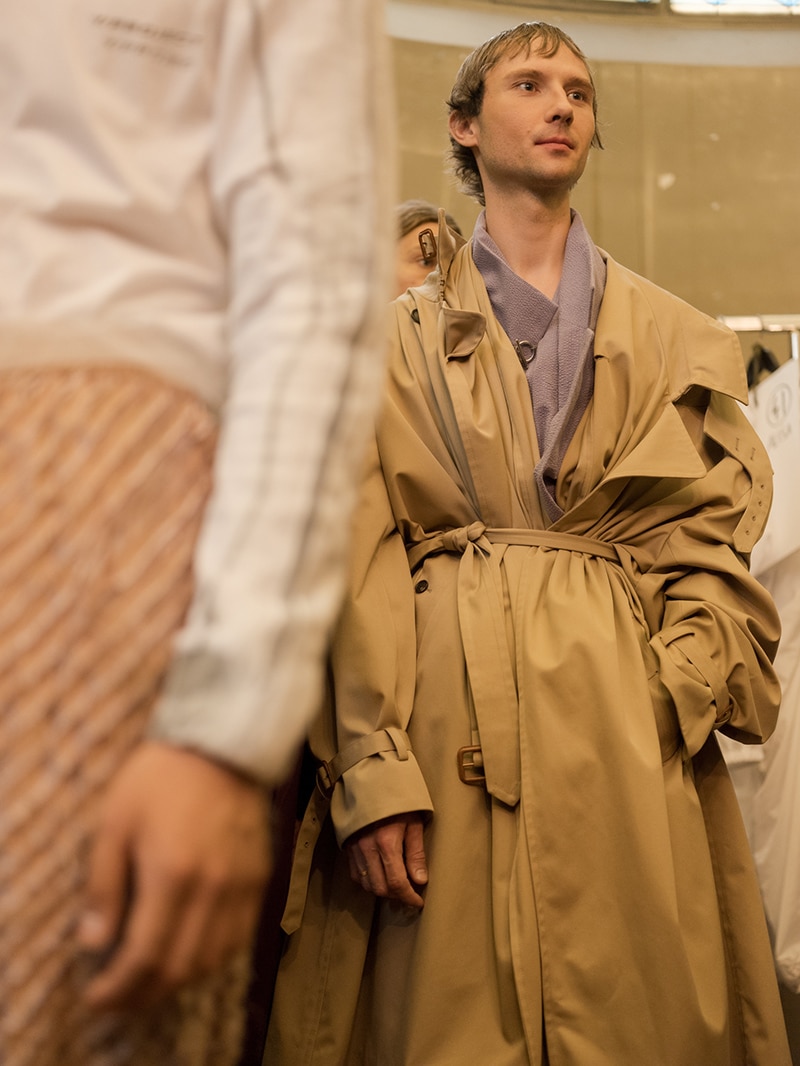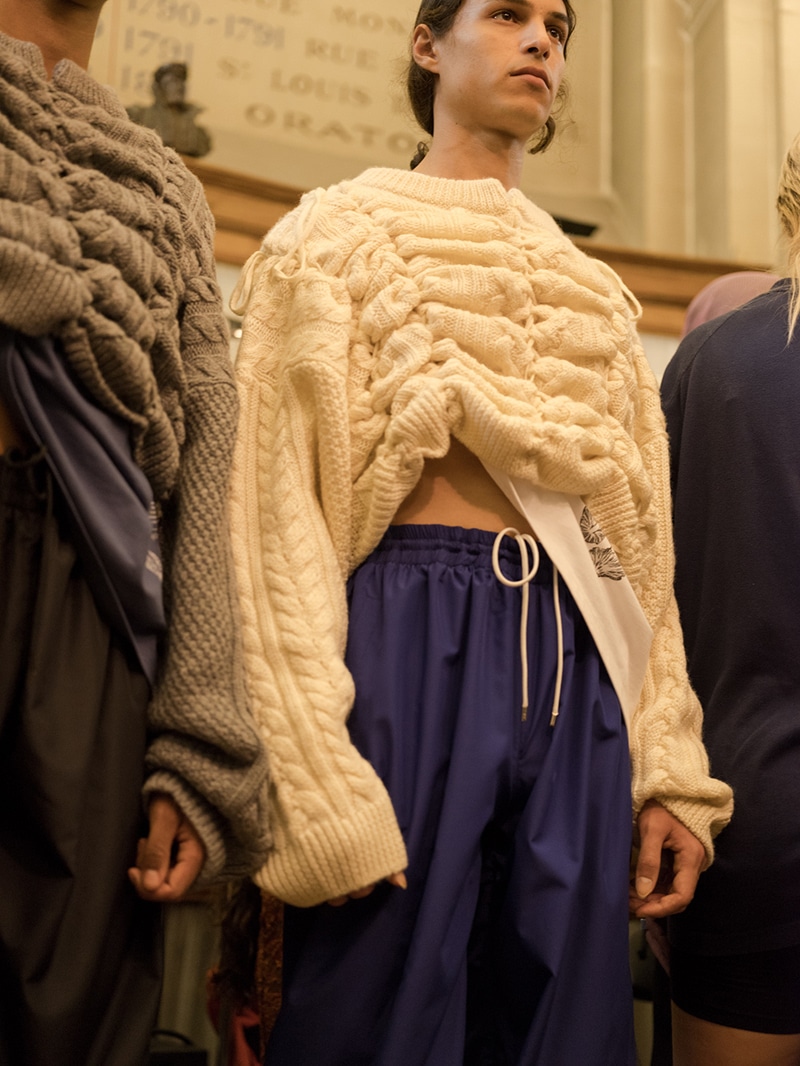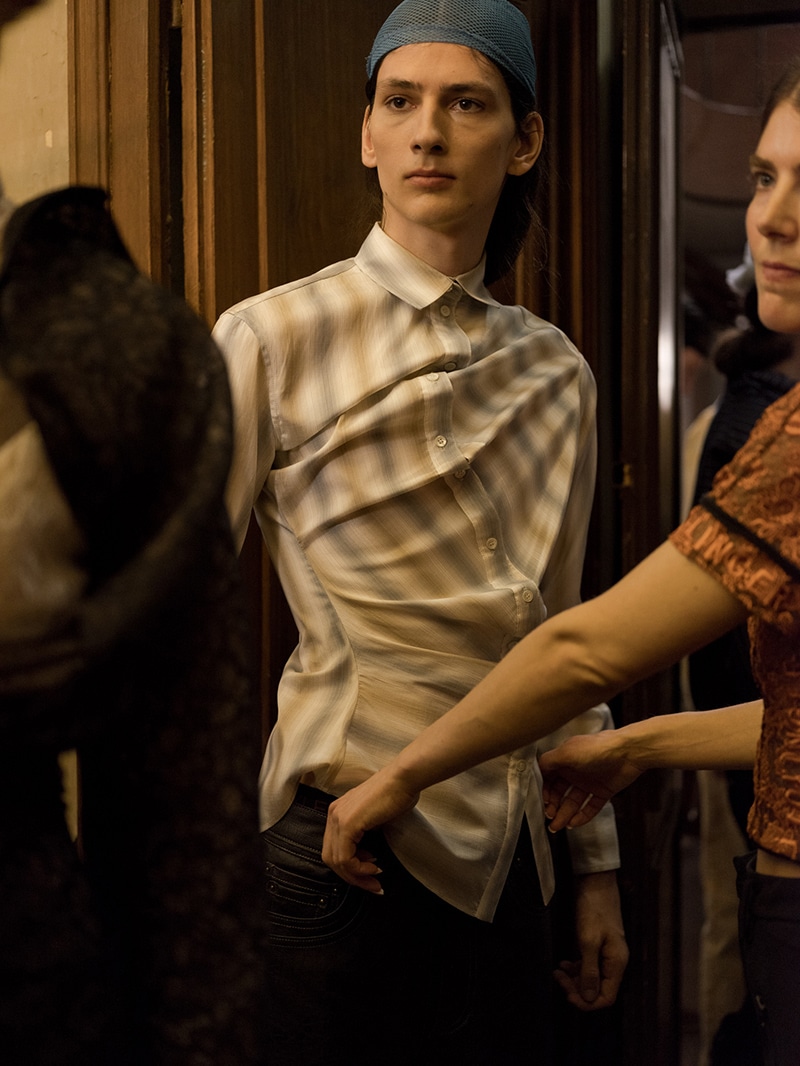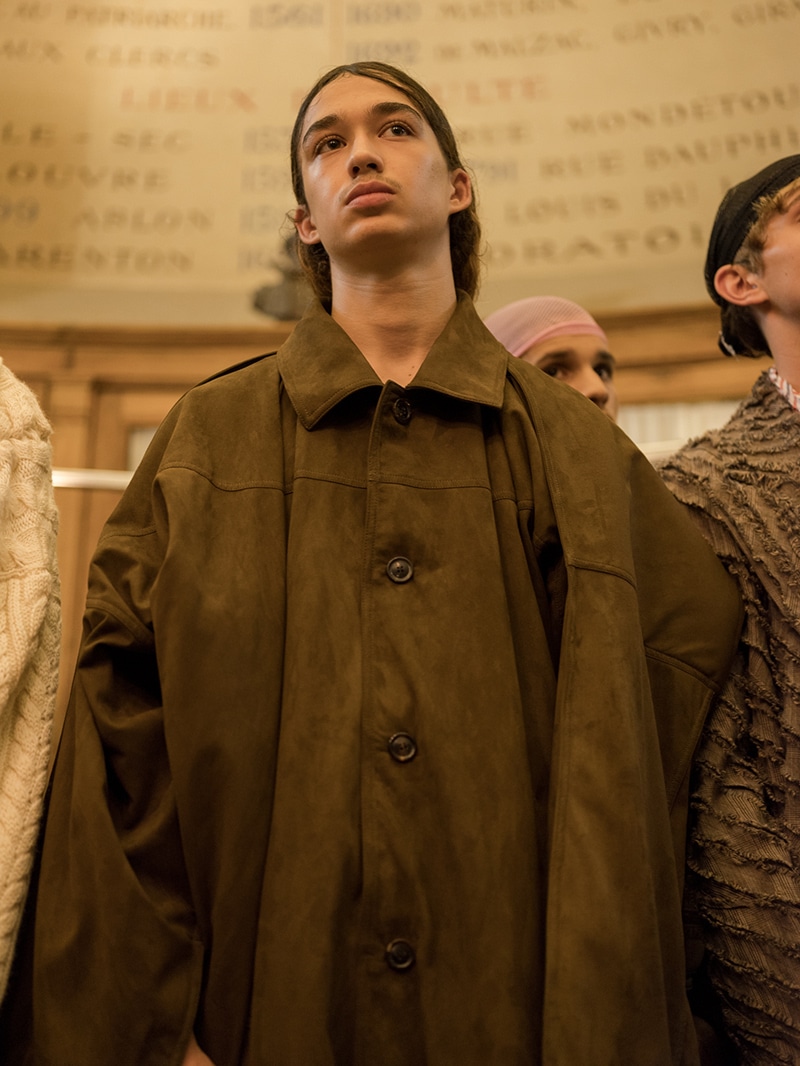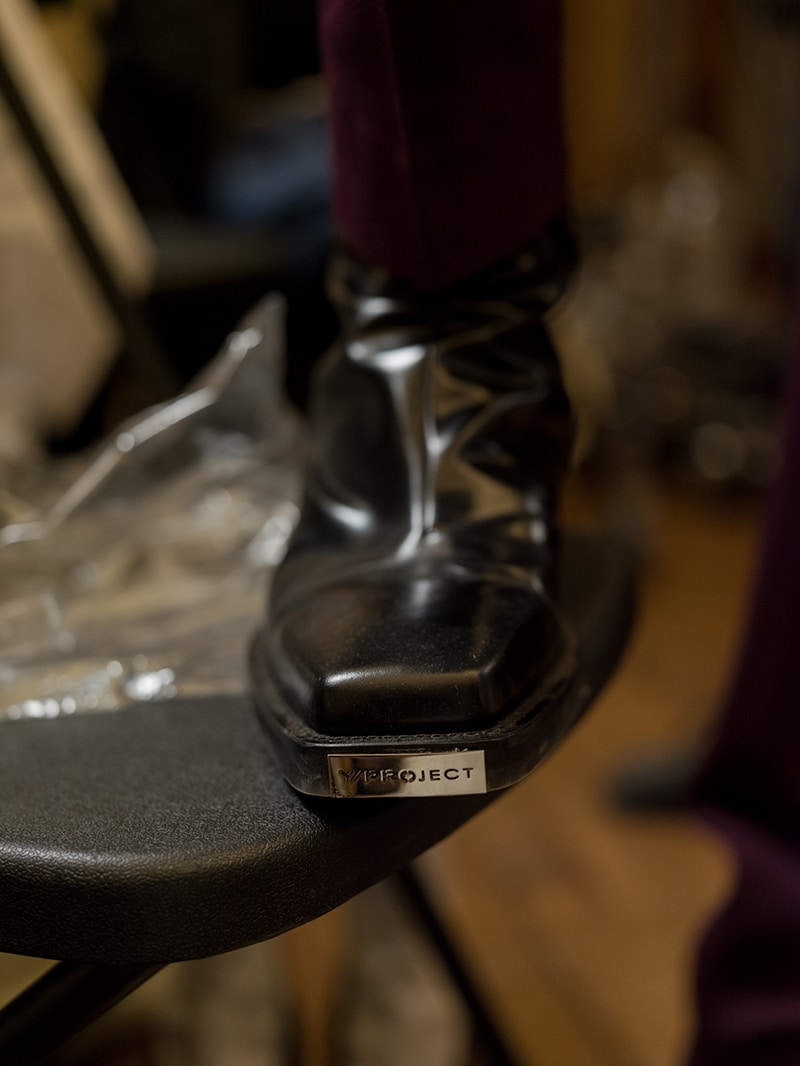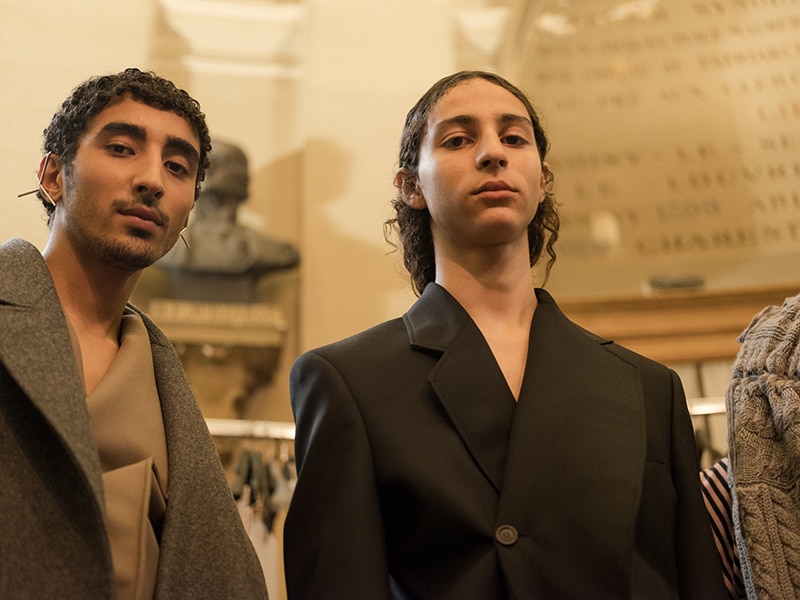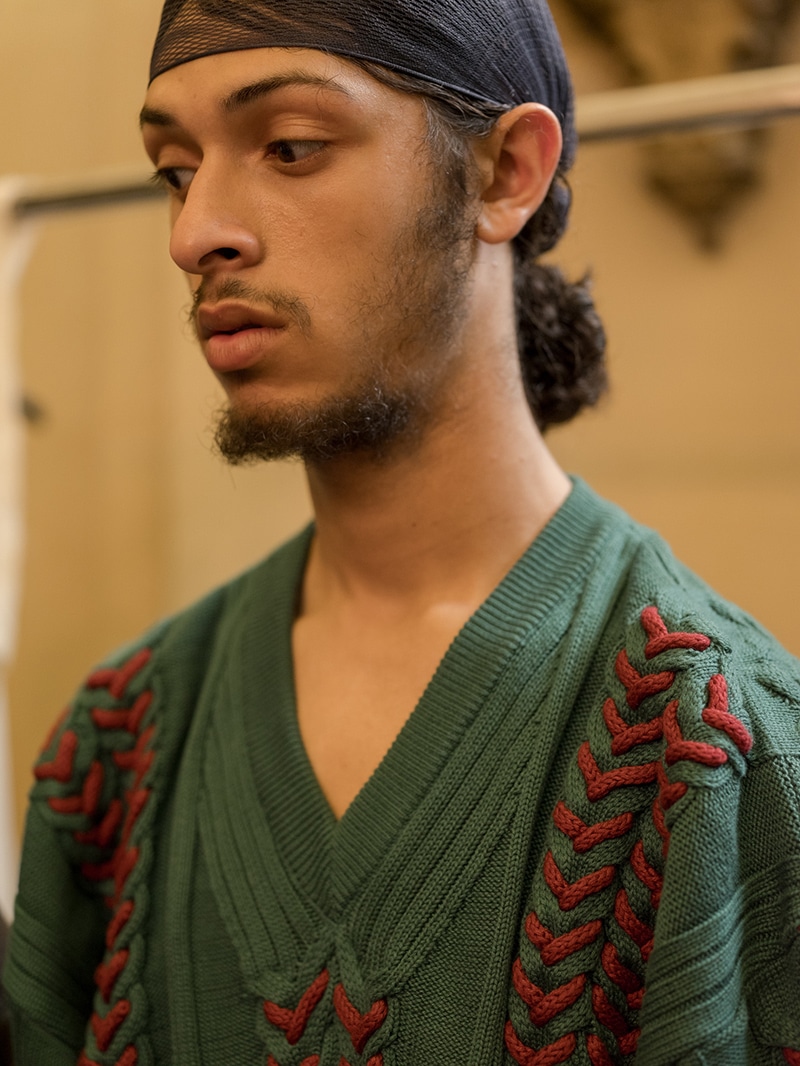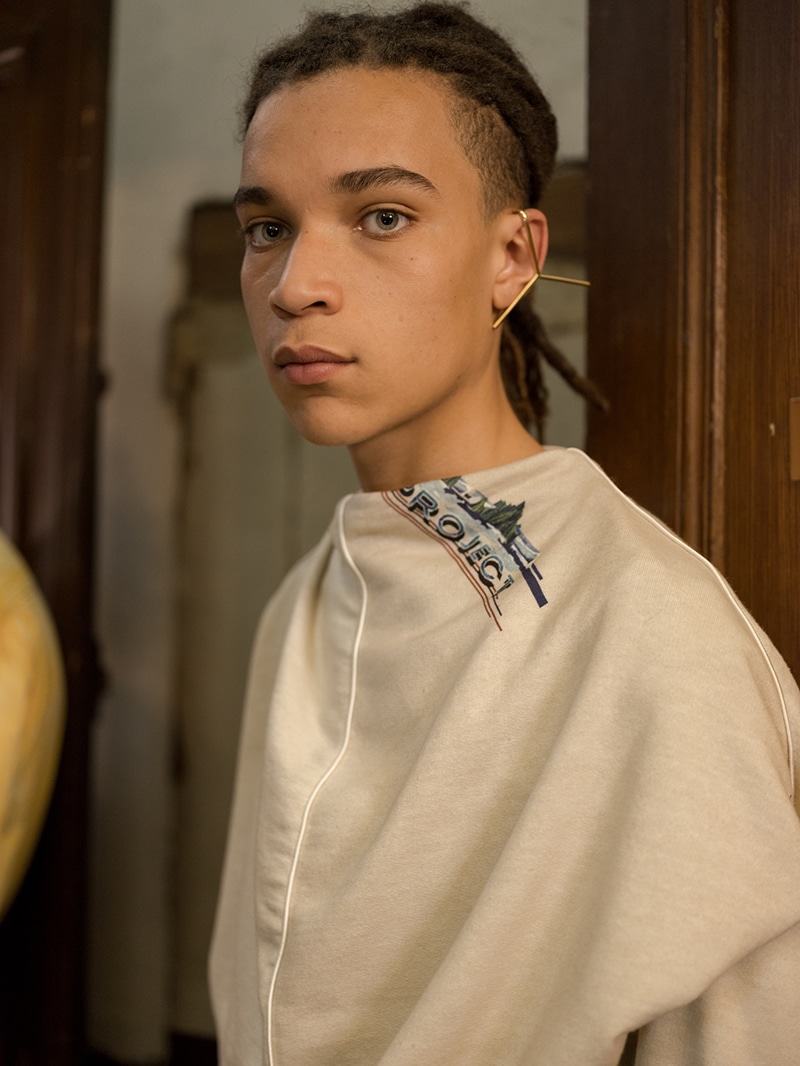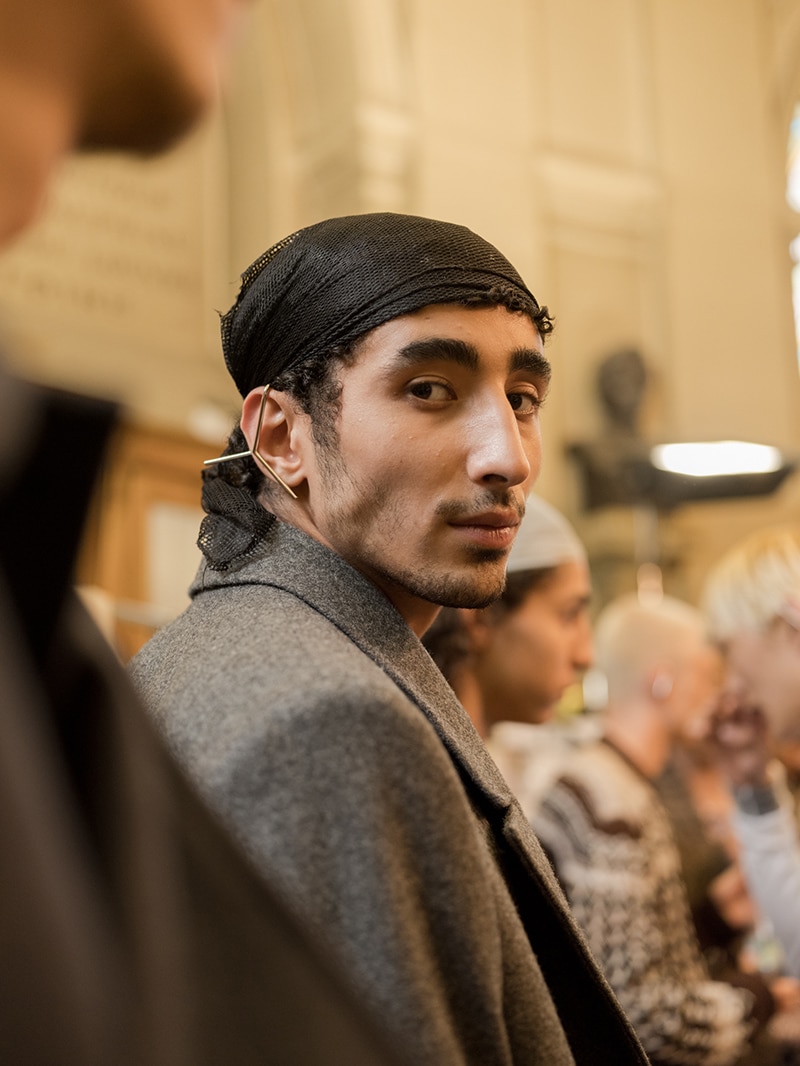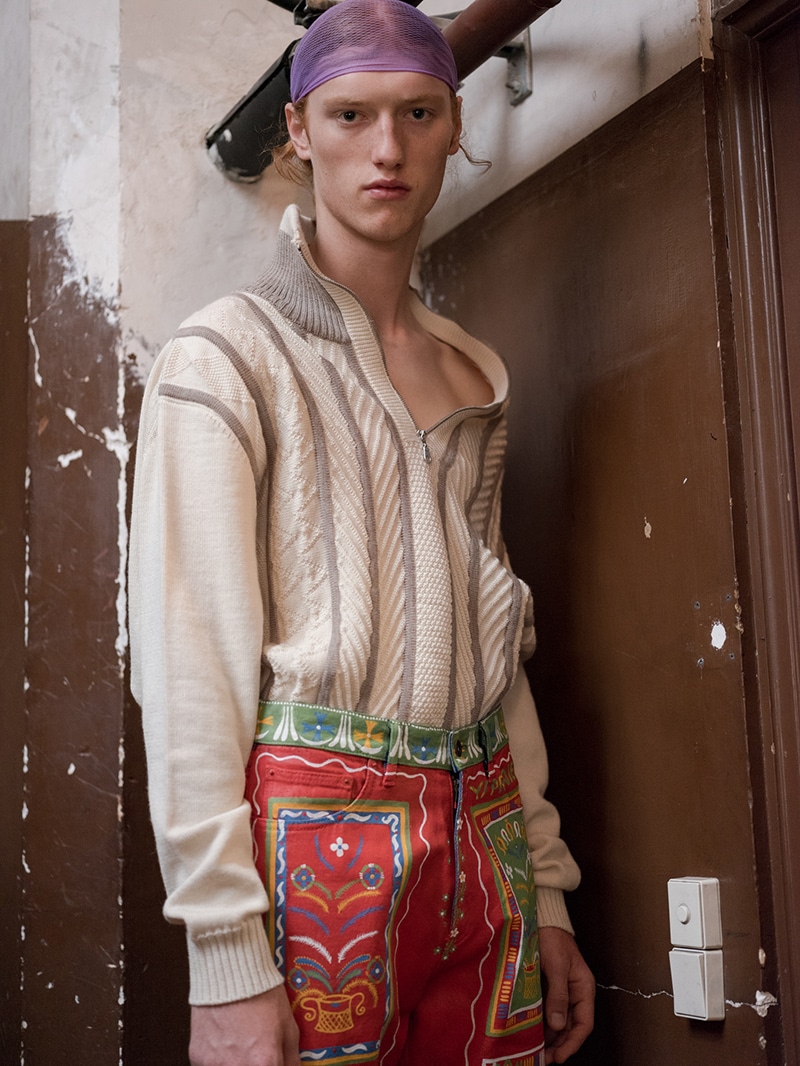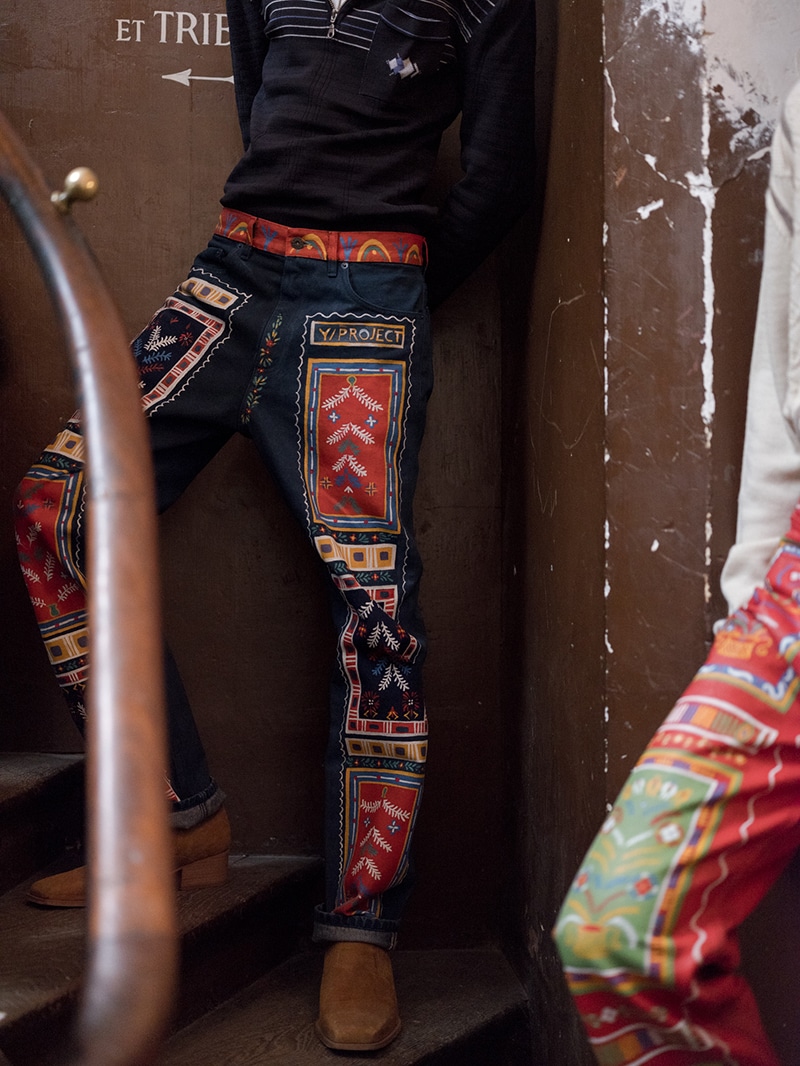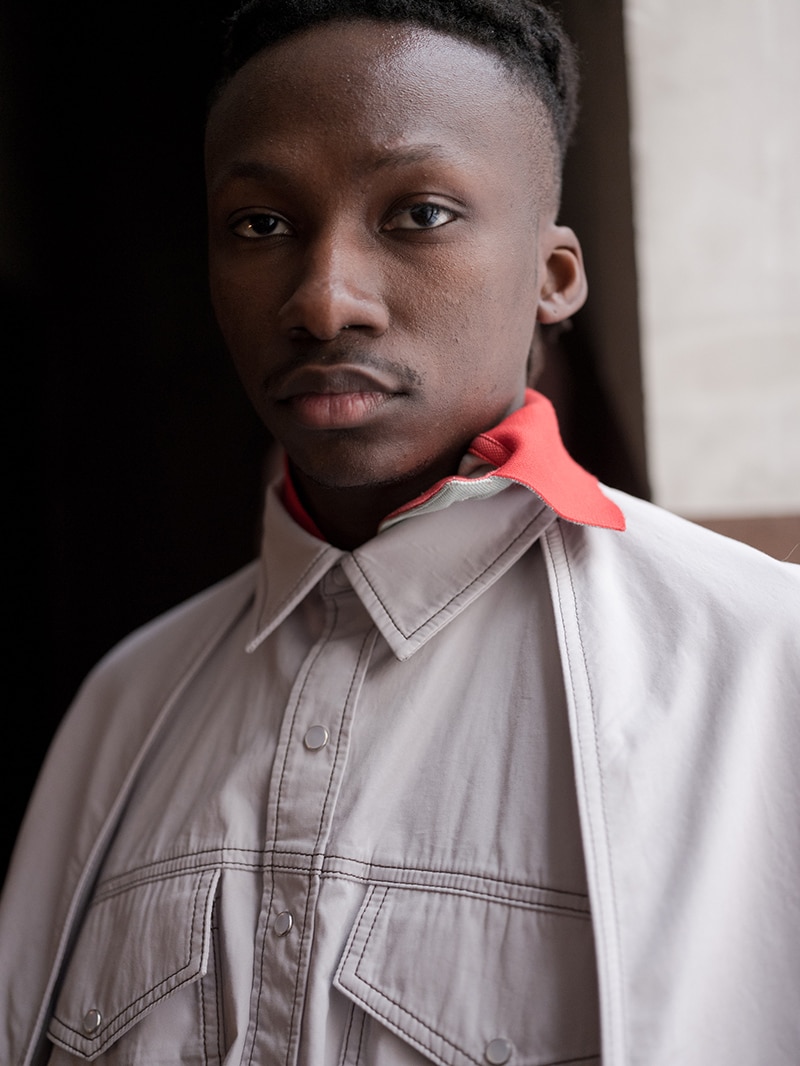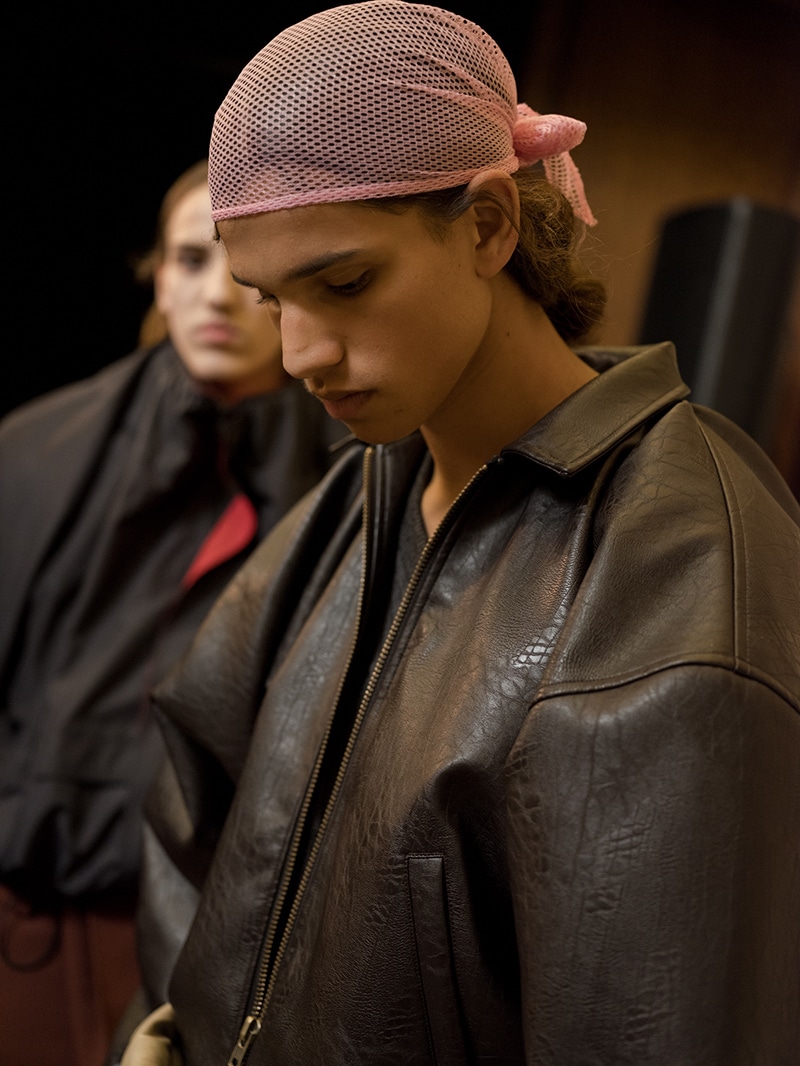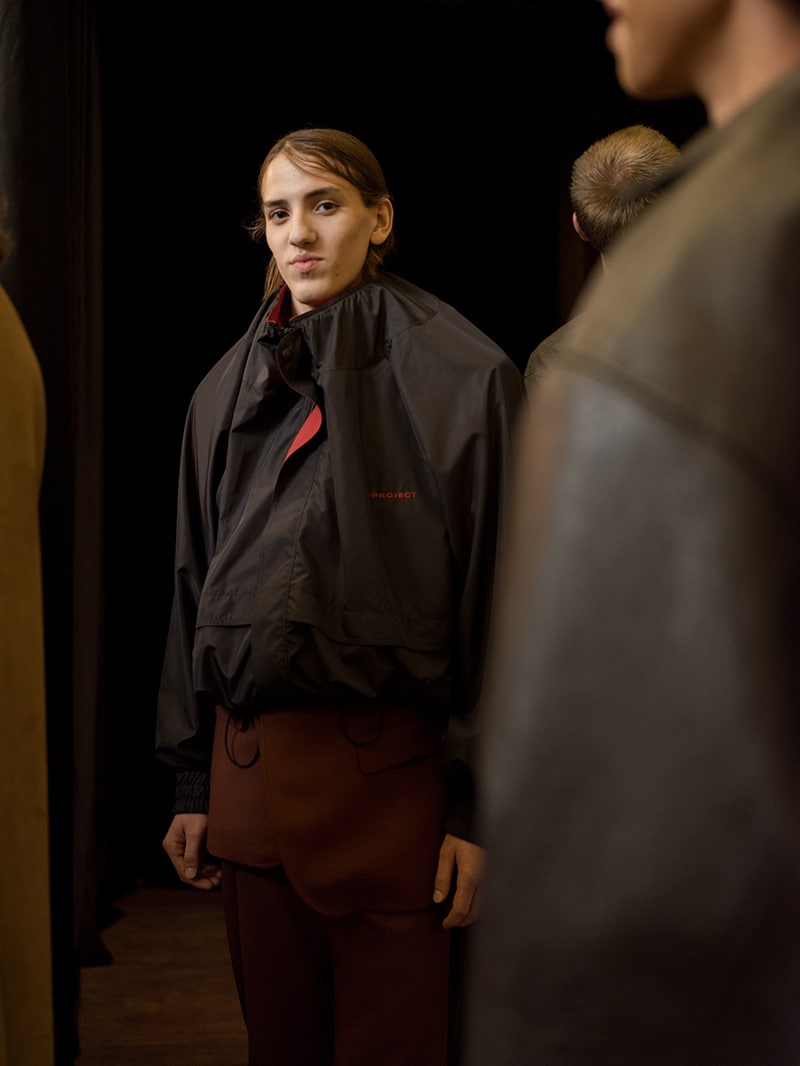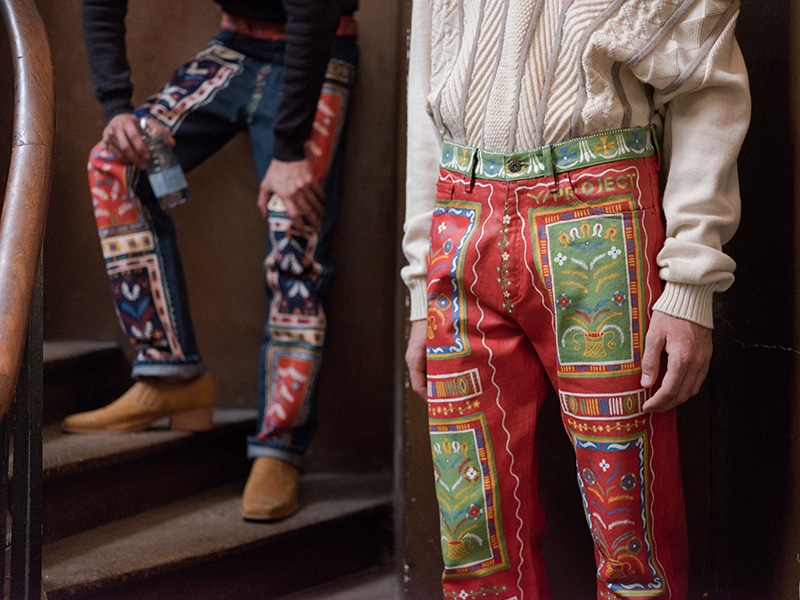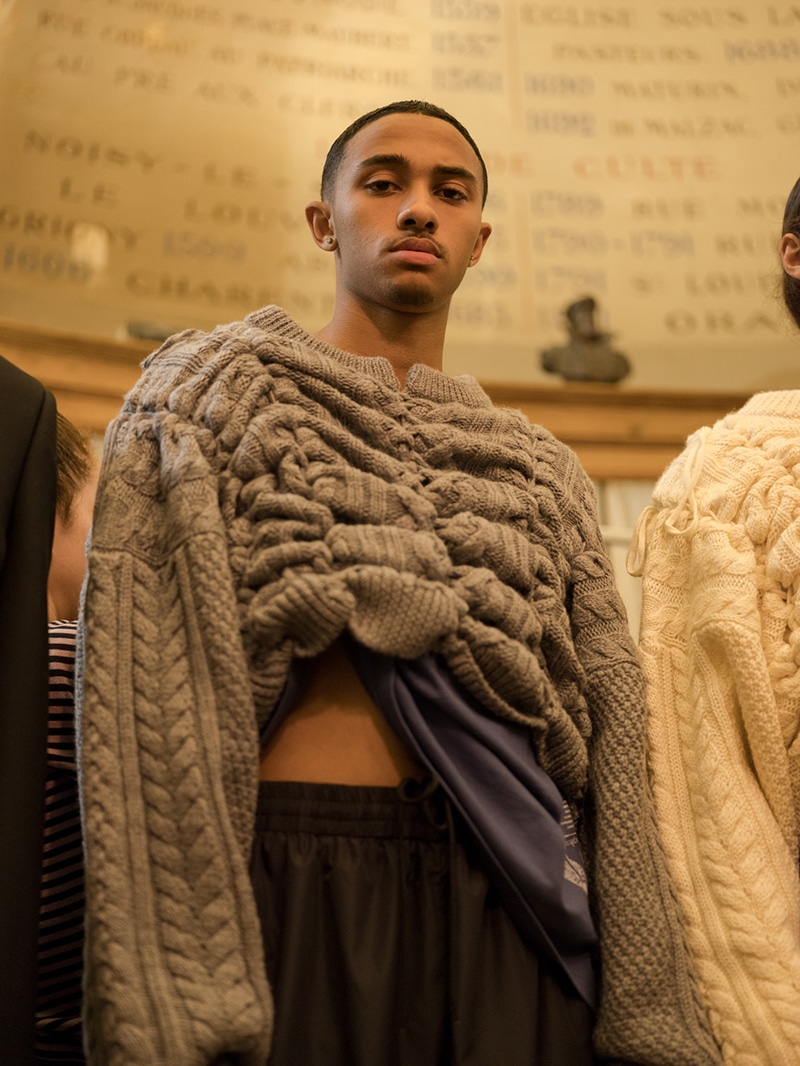 Glenn Martens showed his Spring/Summer 2020 collection at the l'Oratoire du Louvre in Paris Fashion Week. This season saw a continuation with his love affair with denim. The shape became looser, slung low with a wide leg and cargo inspired pockets conjuring up imagery at the early of the millennium. Not quite out of Y2K placed too were slightly iridescent suits that we can easily imagine at the MTV video awards along with a deconstructed new interpretation of the shell suit given a romantic spin. The tucked away temple made the perfect backdrop the soundtrack channeling Marten's ironic take on fashion, mixing the habanera rhythm of George Bizet's opera Carmen with its Muppet Show parody.
If anything, there was a real romantic feel to the season. From the deep berry found in the color palette, folkloric prints, high waist held up by a thin rope, and gorgeous jewelry and handbags showed alongside men and women. Standout pieces included a faded yellow denim ensemble that melted into a color spectrum of khaki and gold.
What stands out with Y/Project is that Martens demonstrates his strong background in draping for that romantic feel and flat pattern while never losing the outwear DNA of the brand. His days at the prestigious Royal Academy of Fine Arts sees him stand out today against so many brands that sadly lack his talent as they focus more on styling than the garment construction.
While we have seen cargo pants and boiler suits for the season at various houses, Y/Project is the only one that we can describe as luxury due to the immaculate structuring and it shows very much so that Martens isn't just a Creative Director but an actual designer that is not afraid to explore shapes and volumes with what was considered before as more technical fabrics that he can transform to feel light. Romantic? Yes. Martens has the magic talent of making romantic cool.