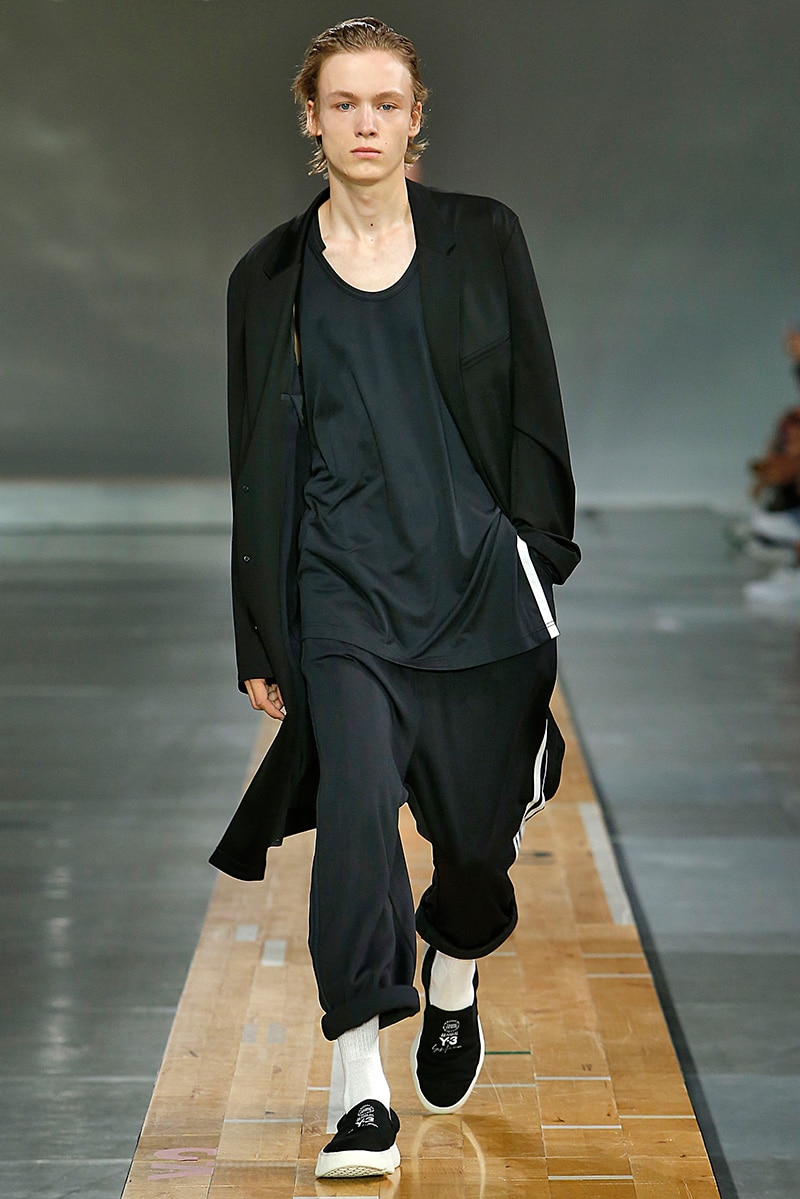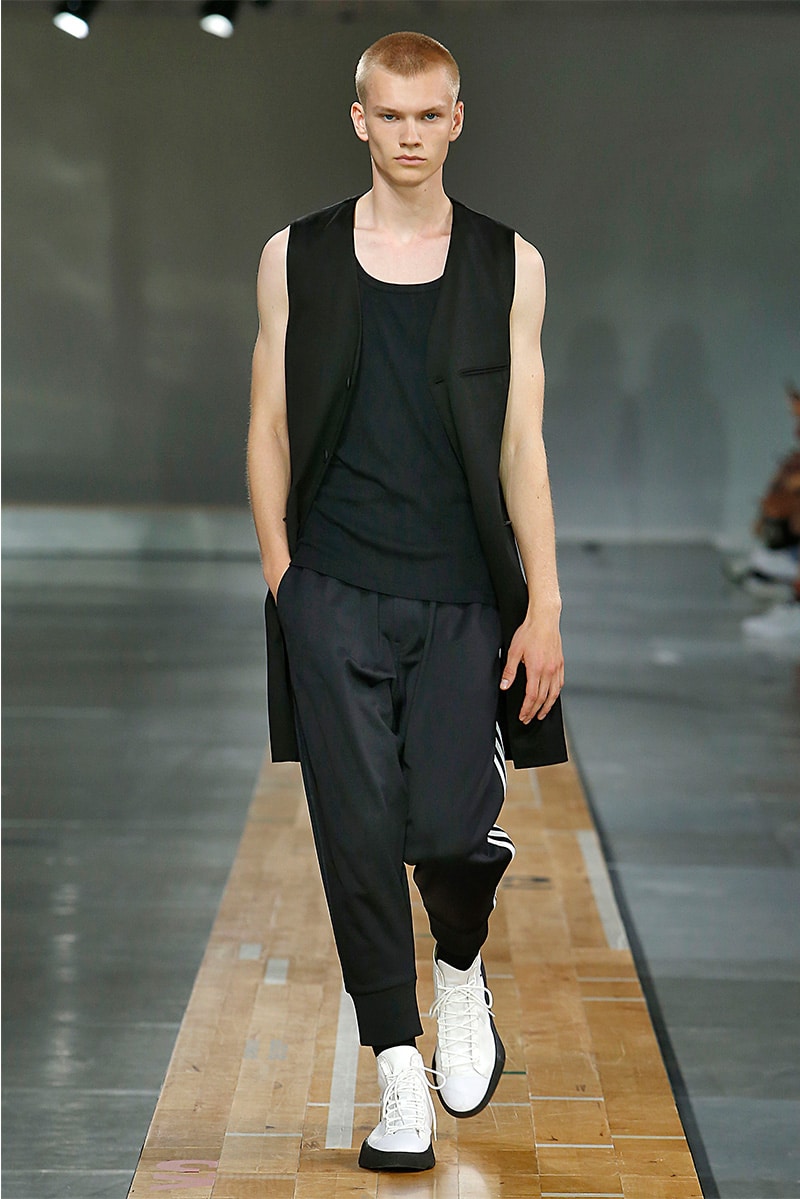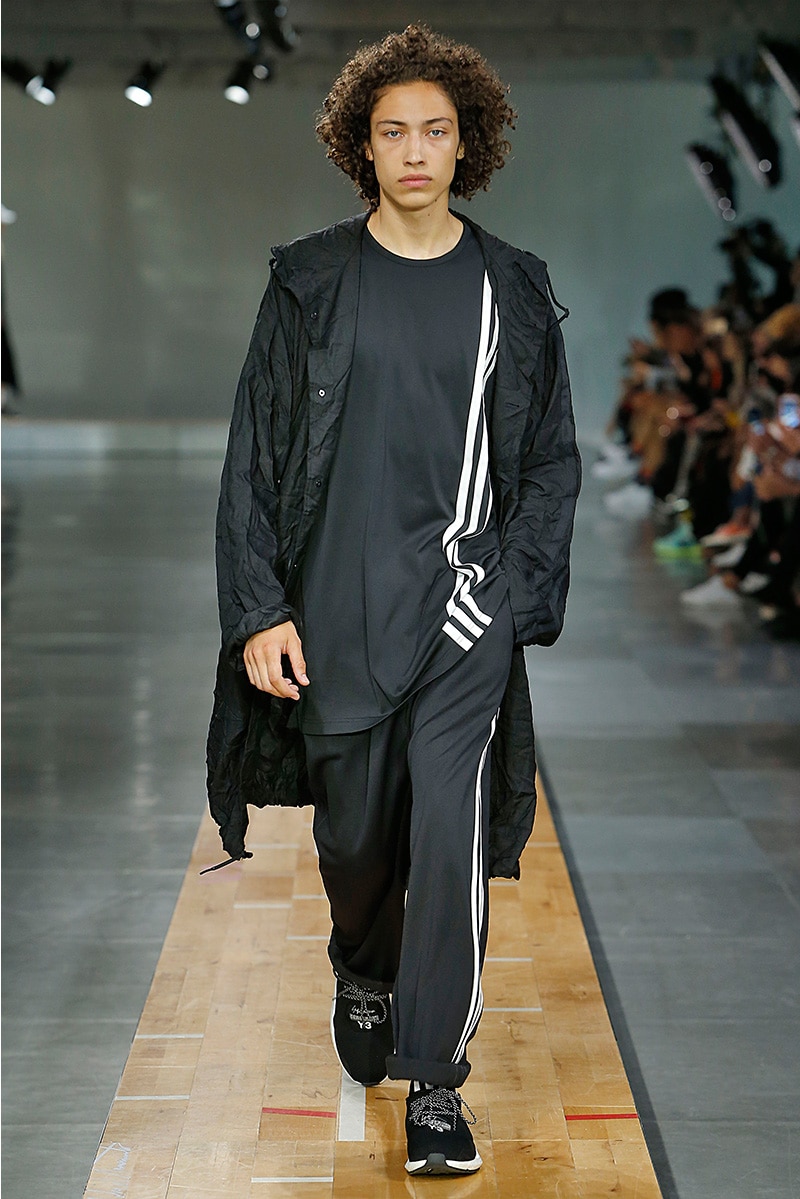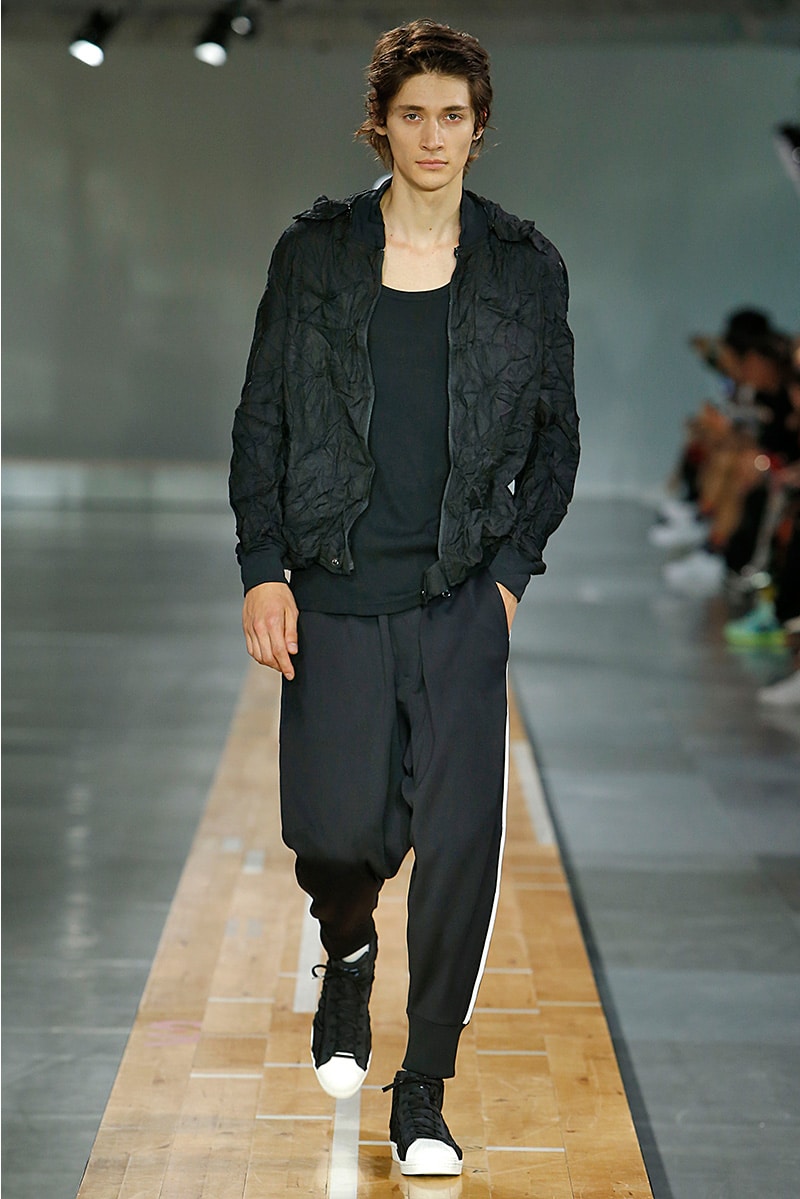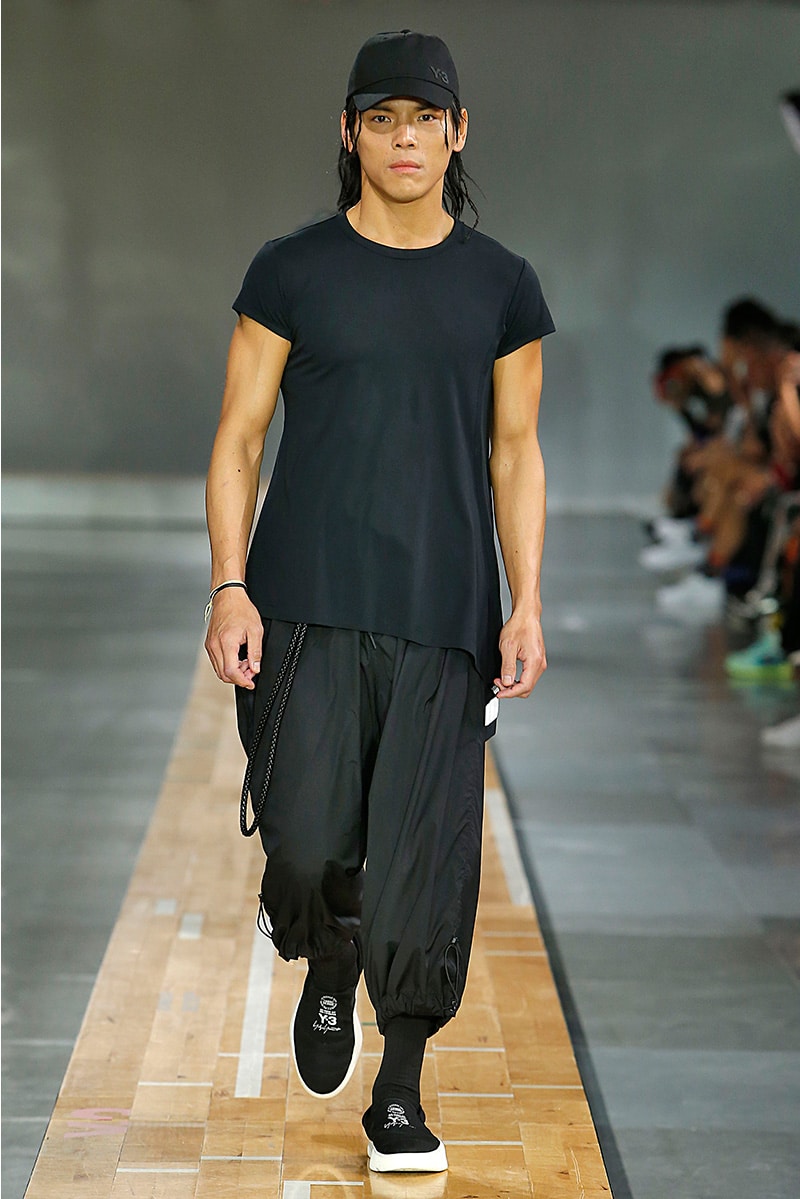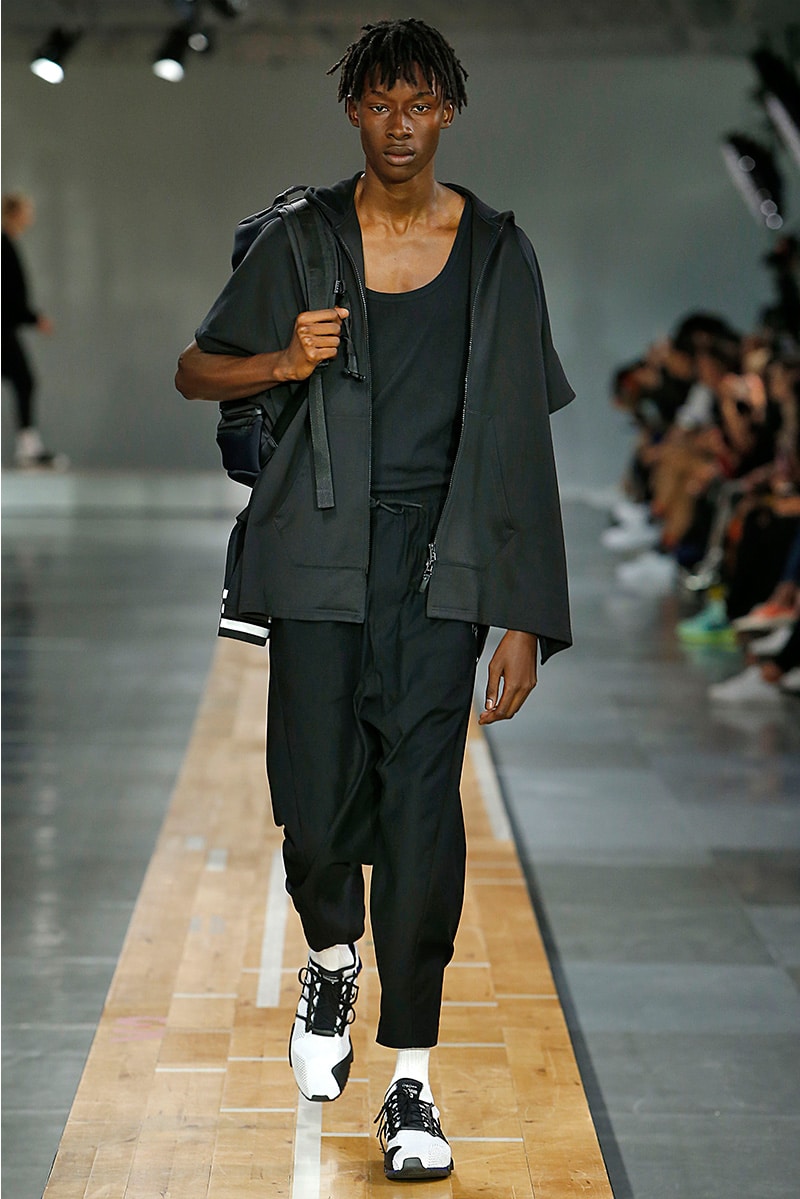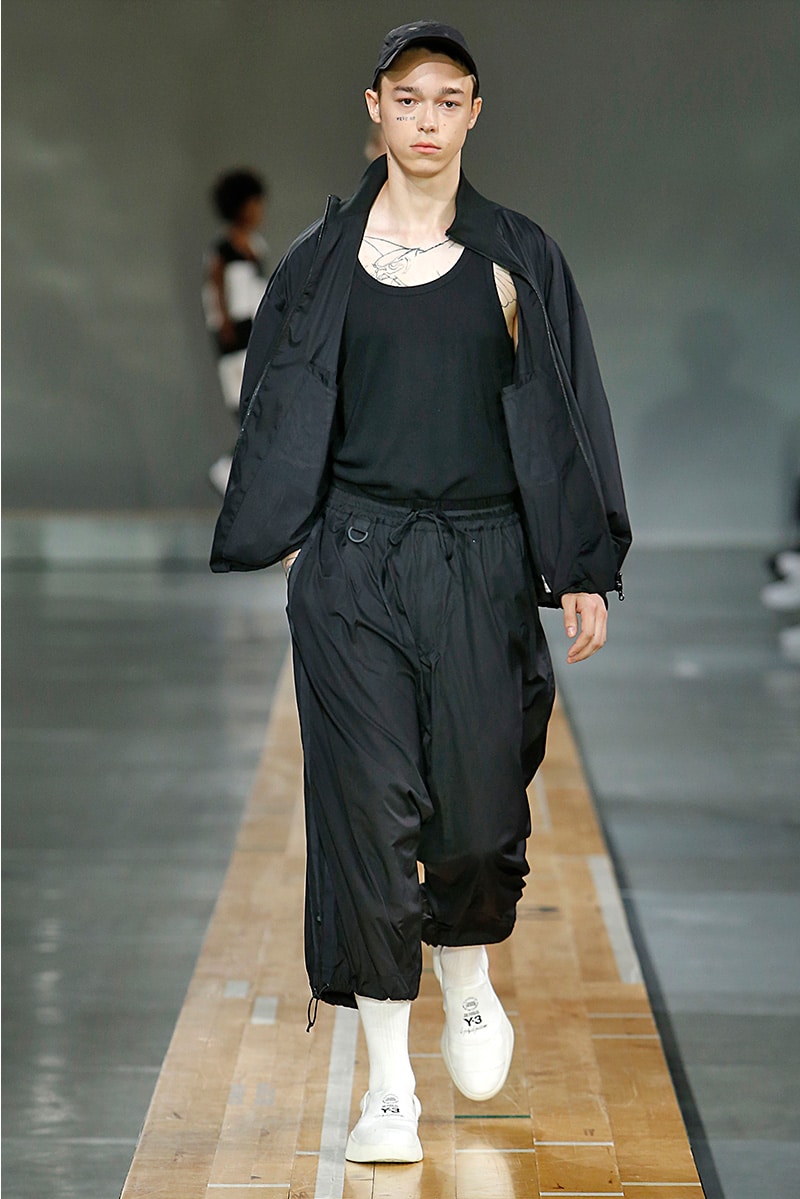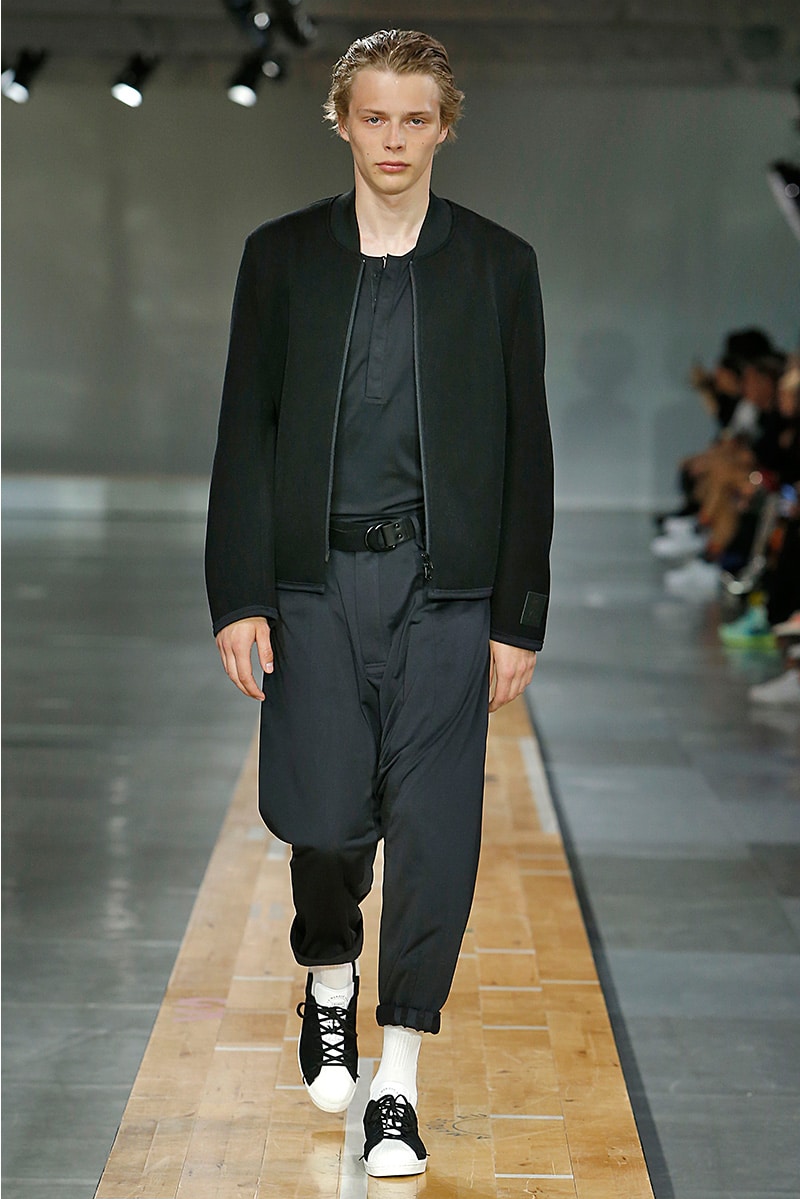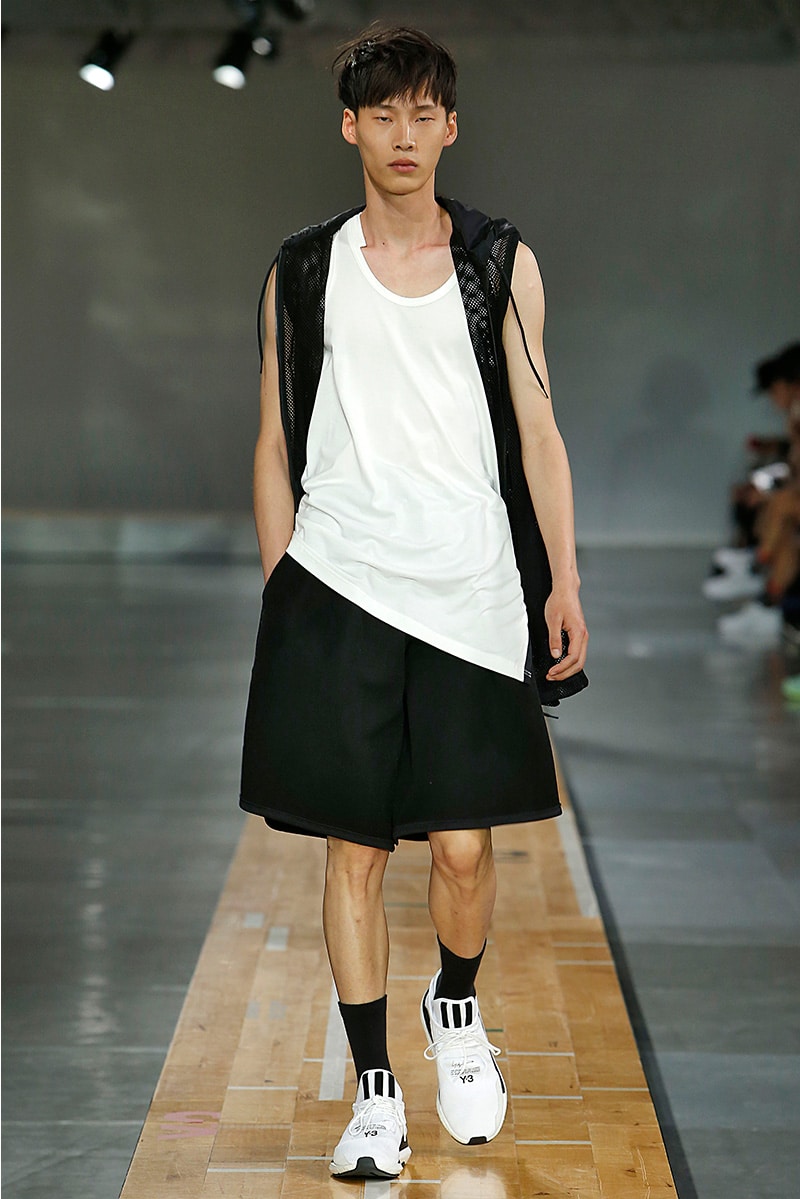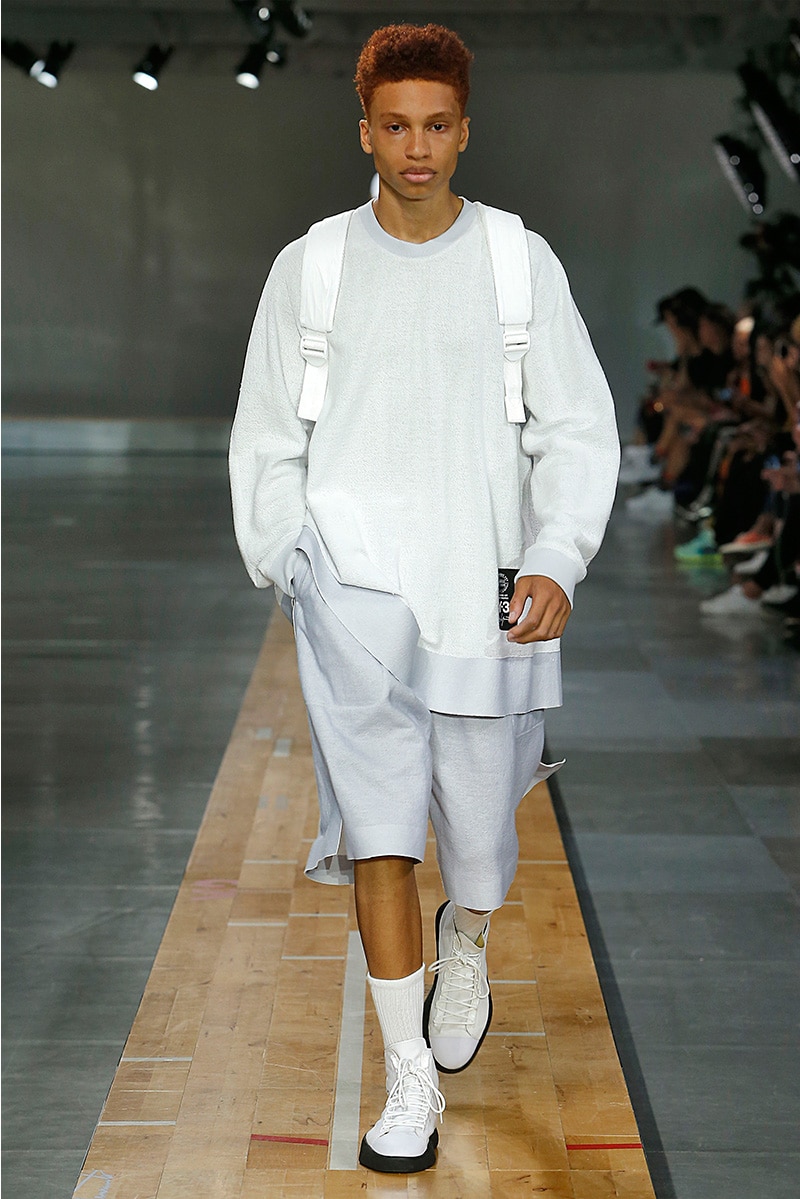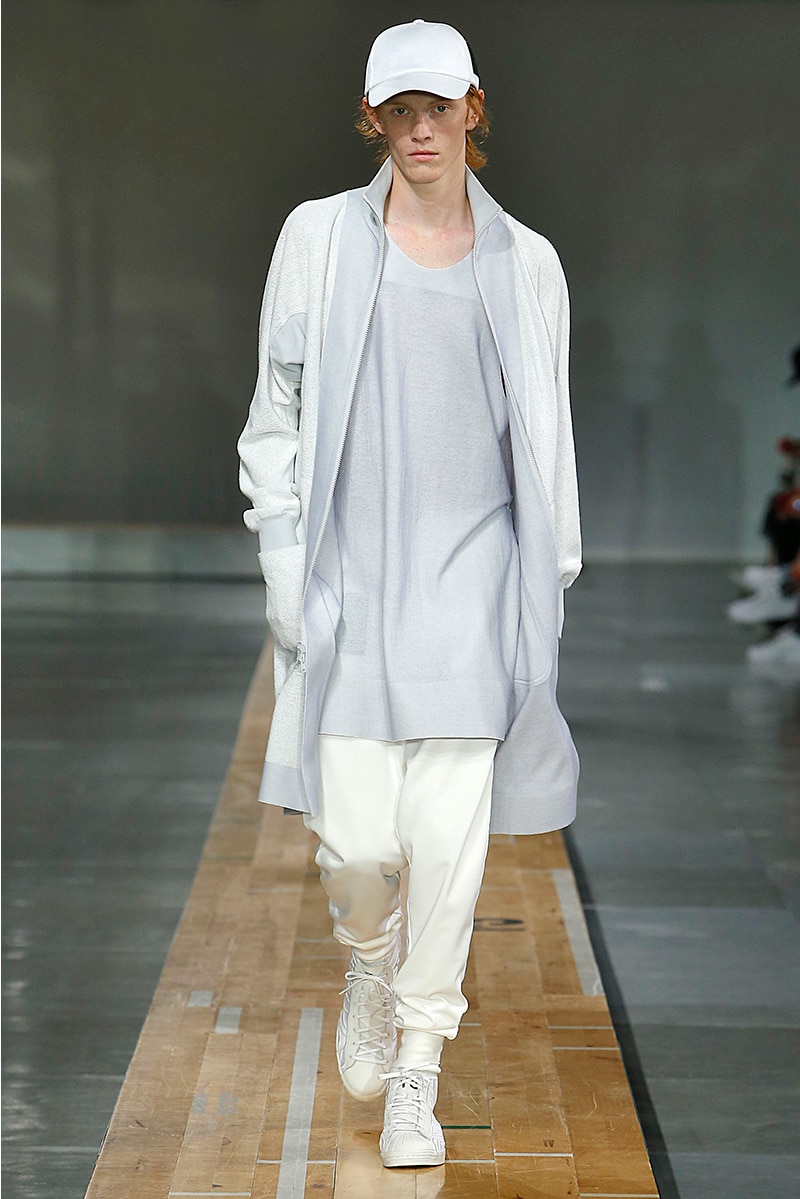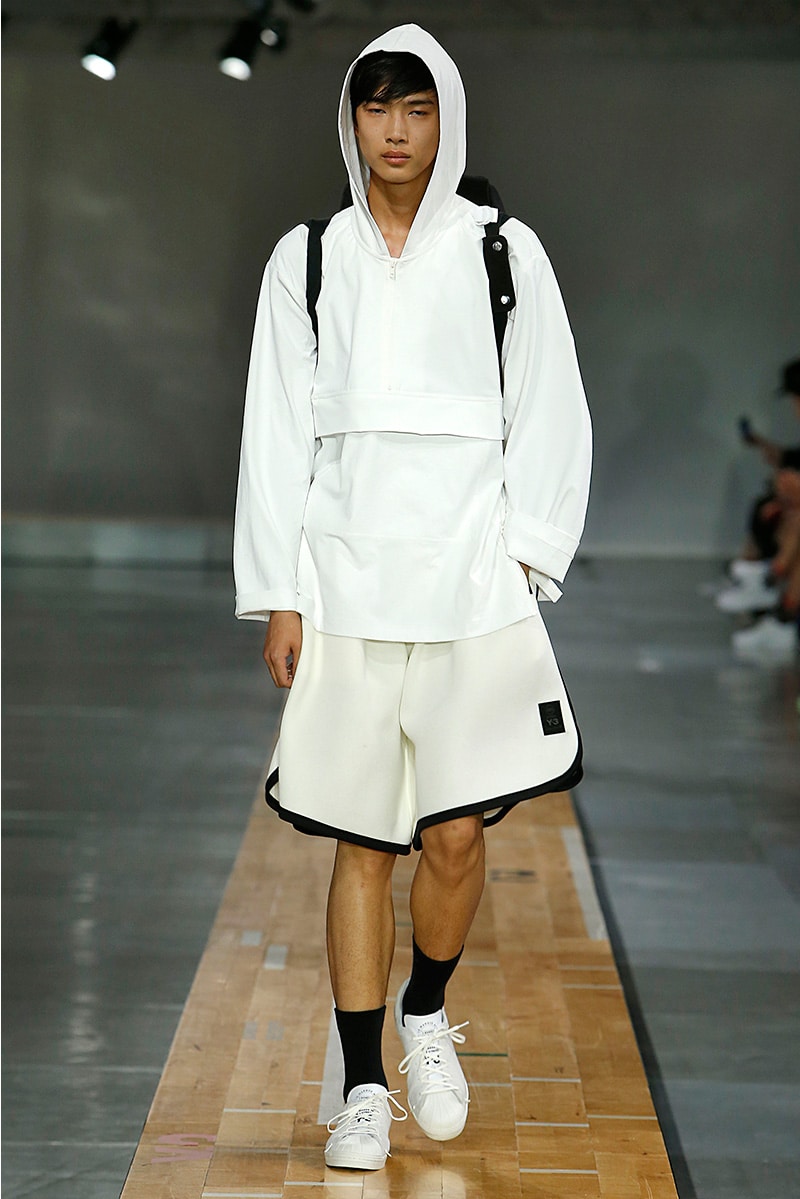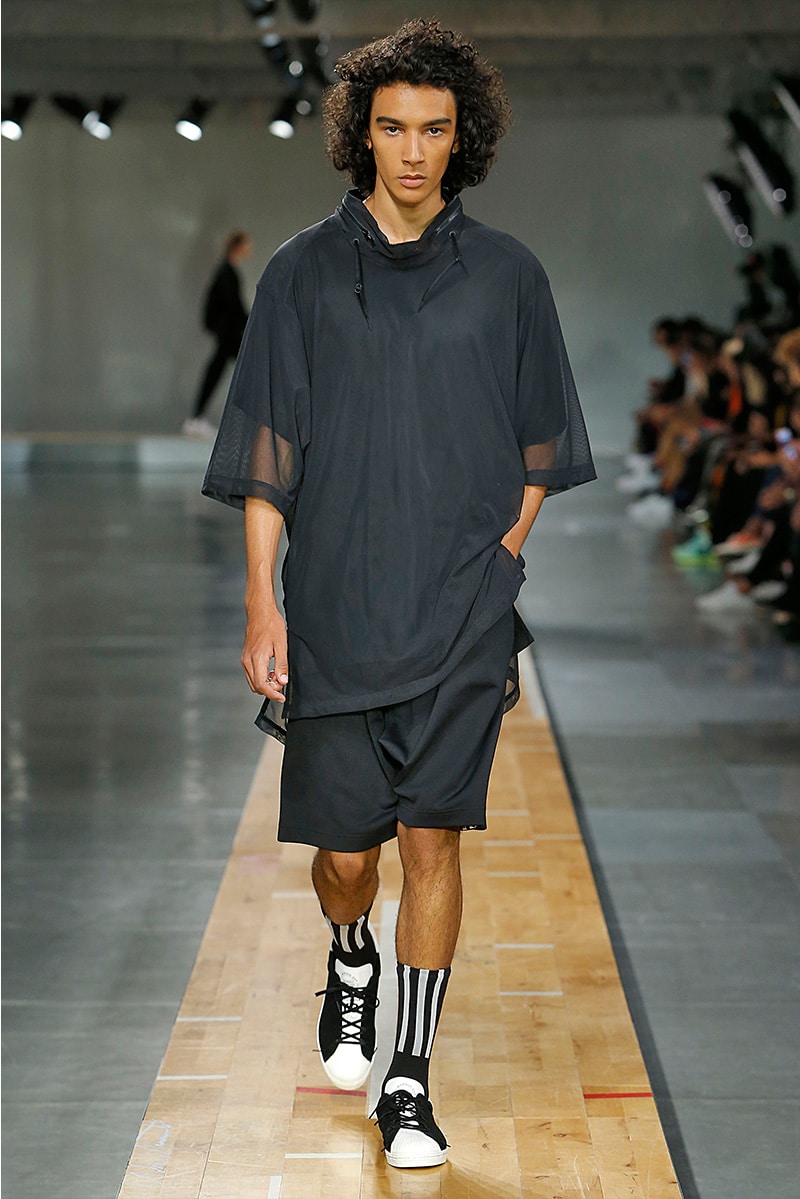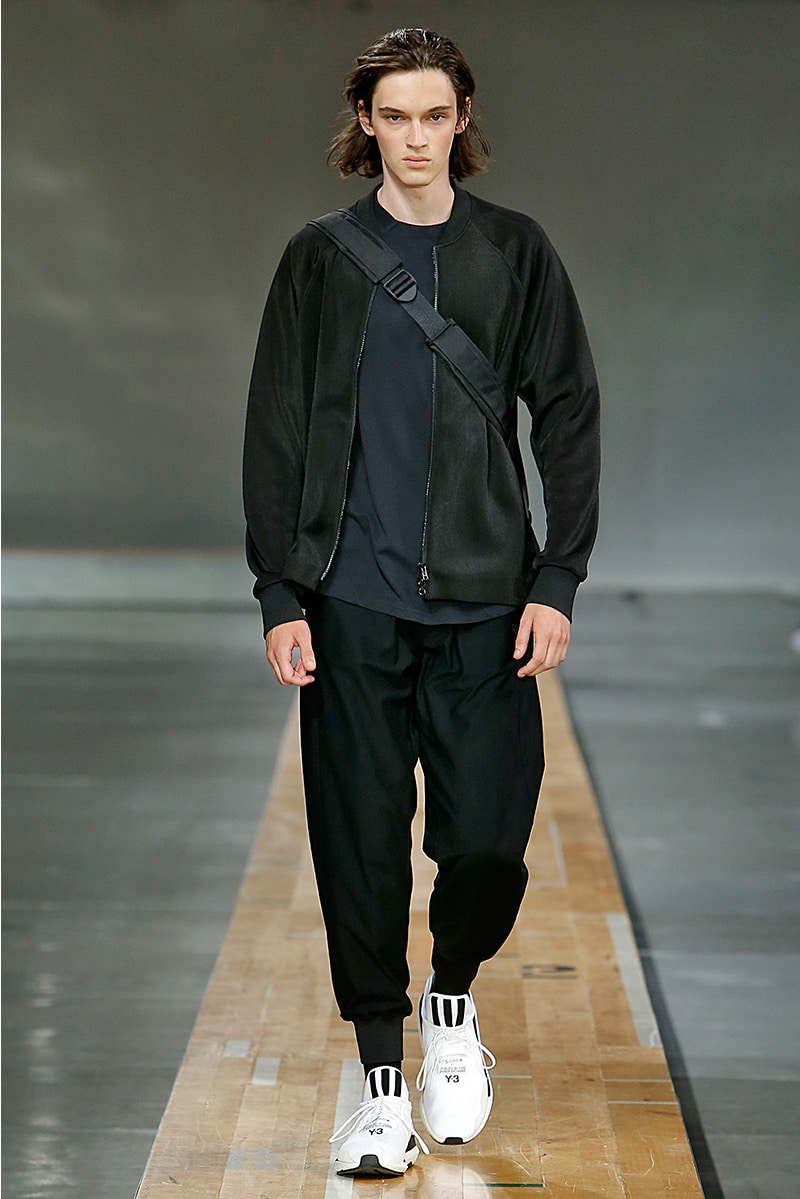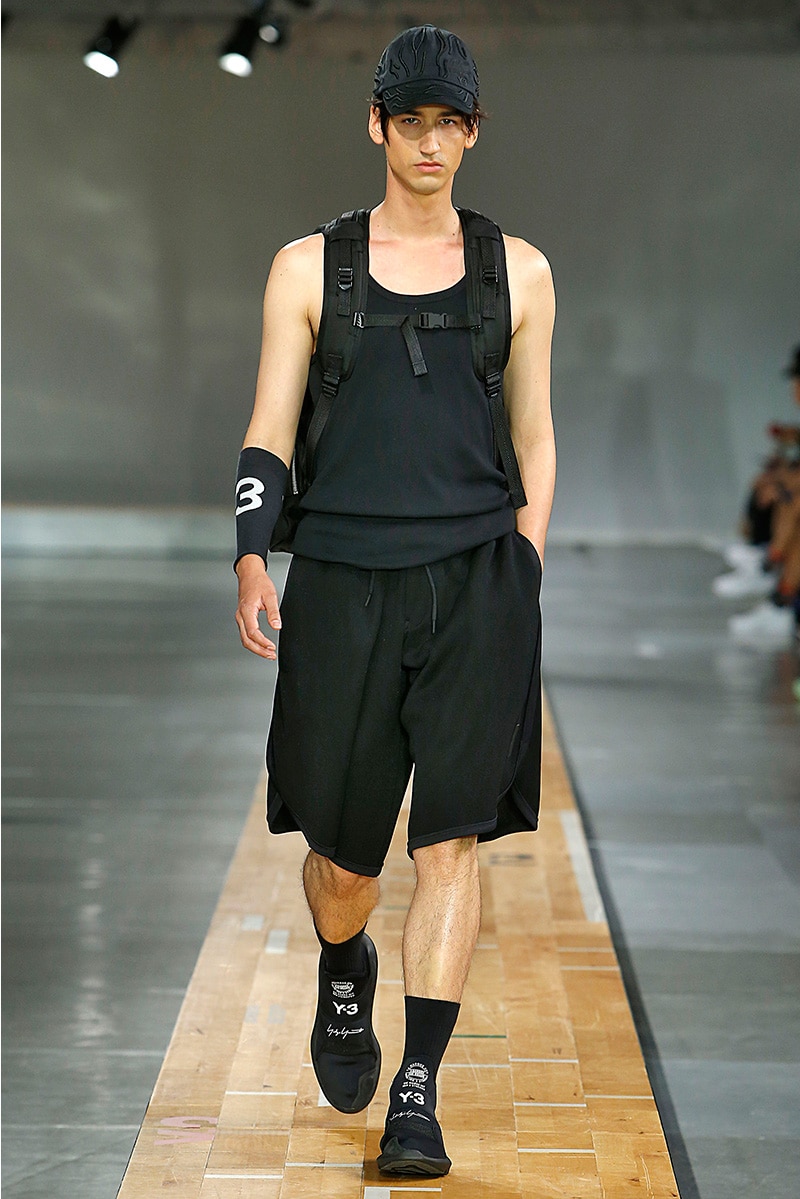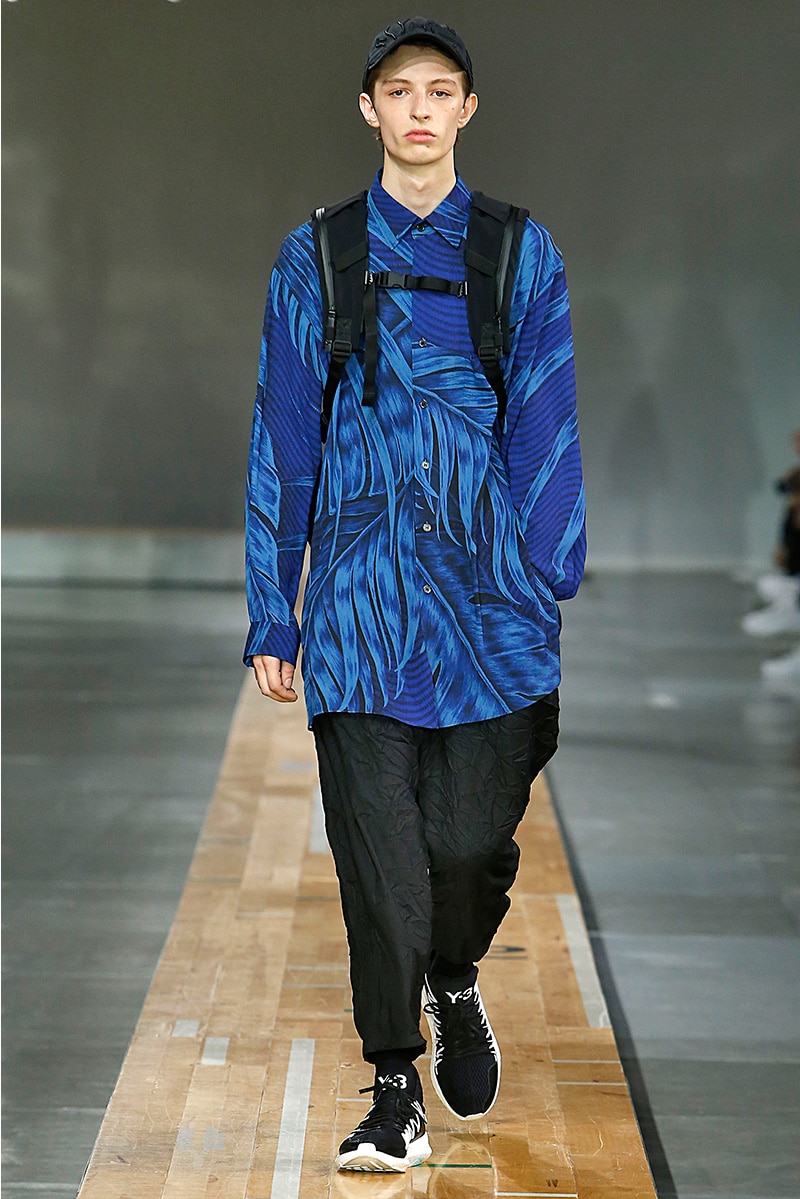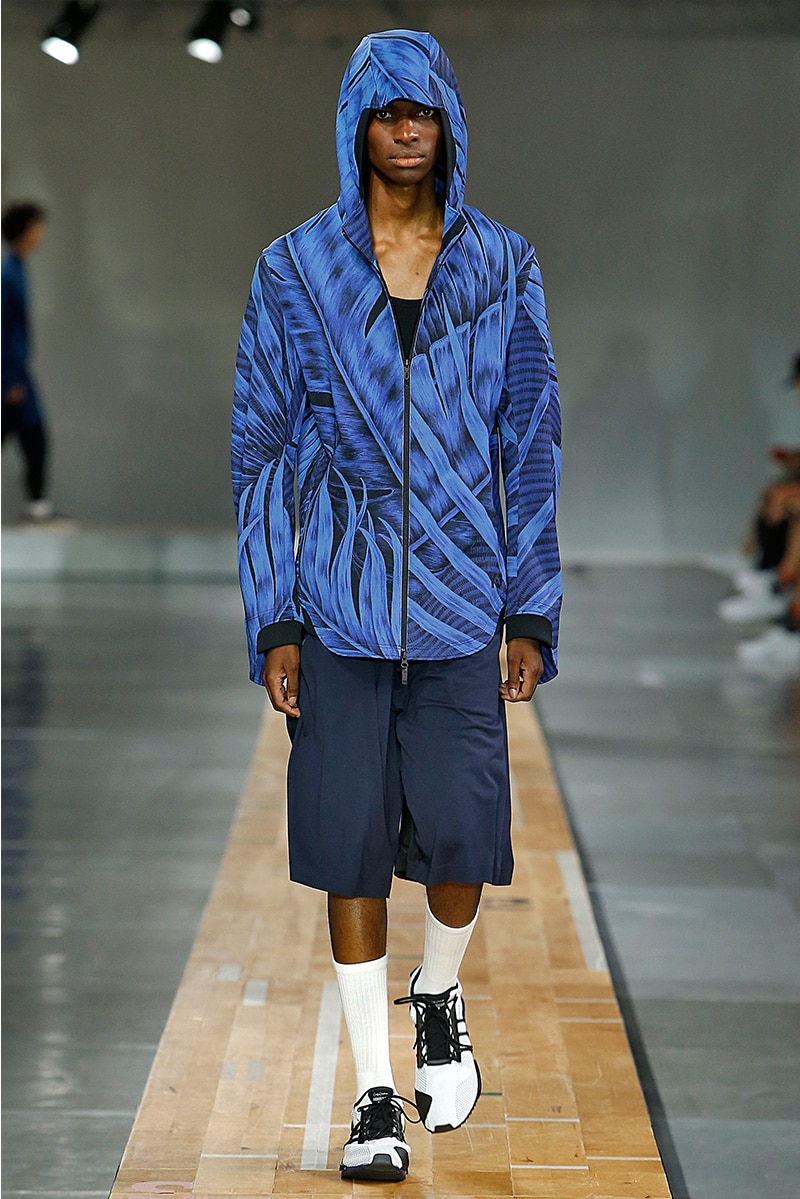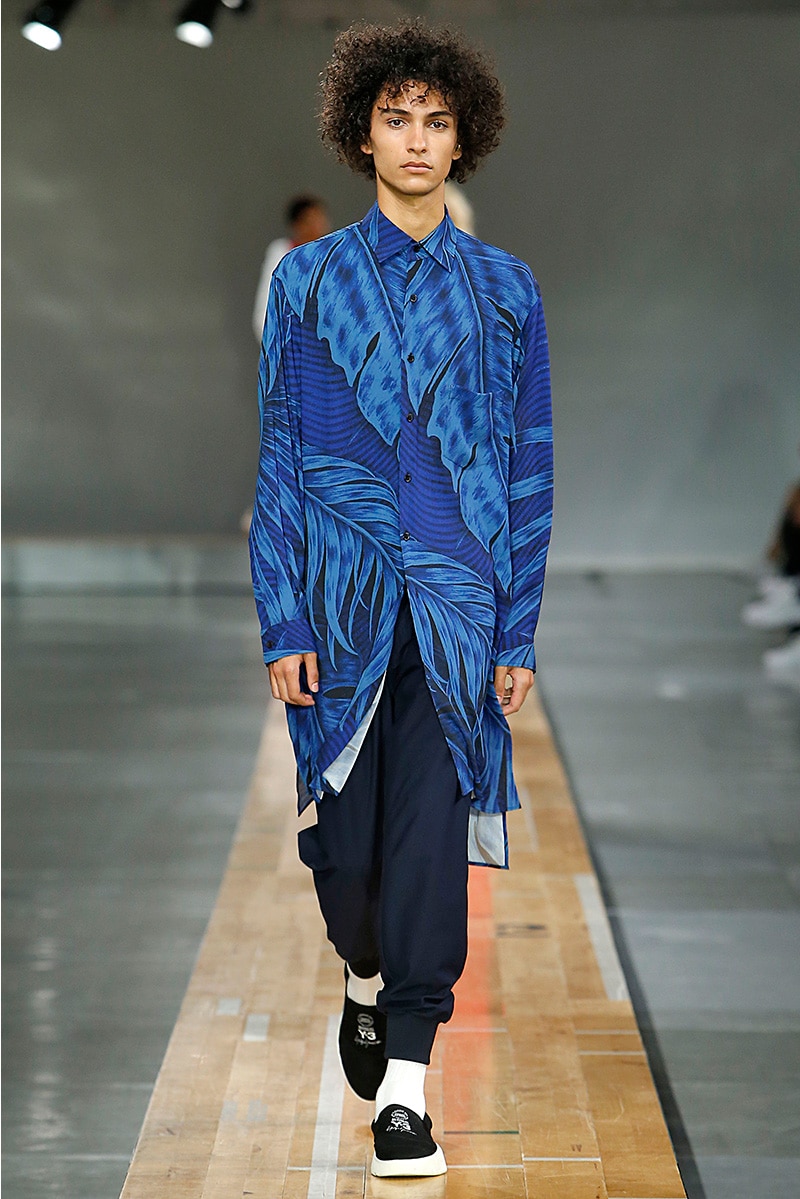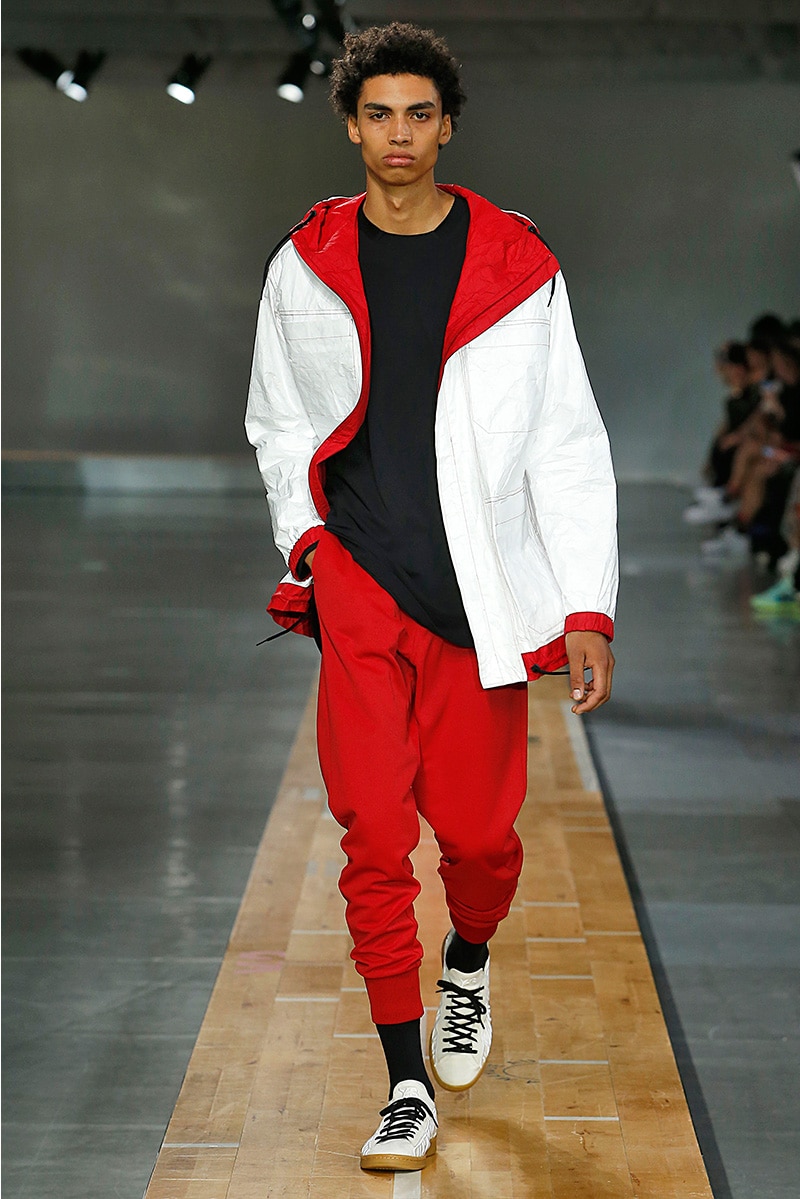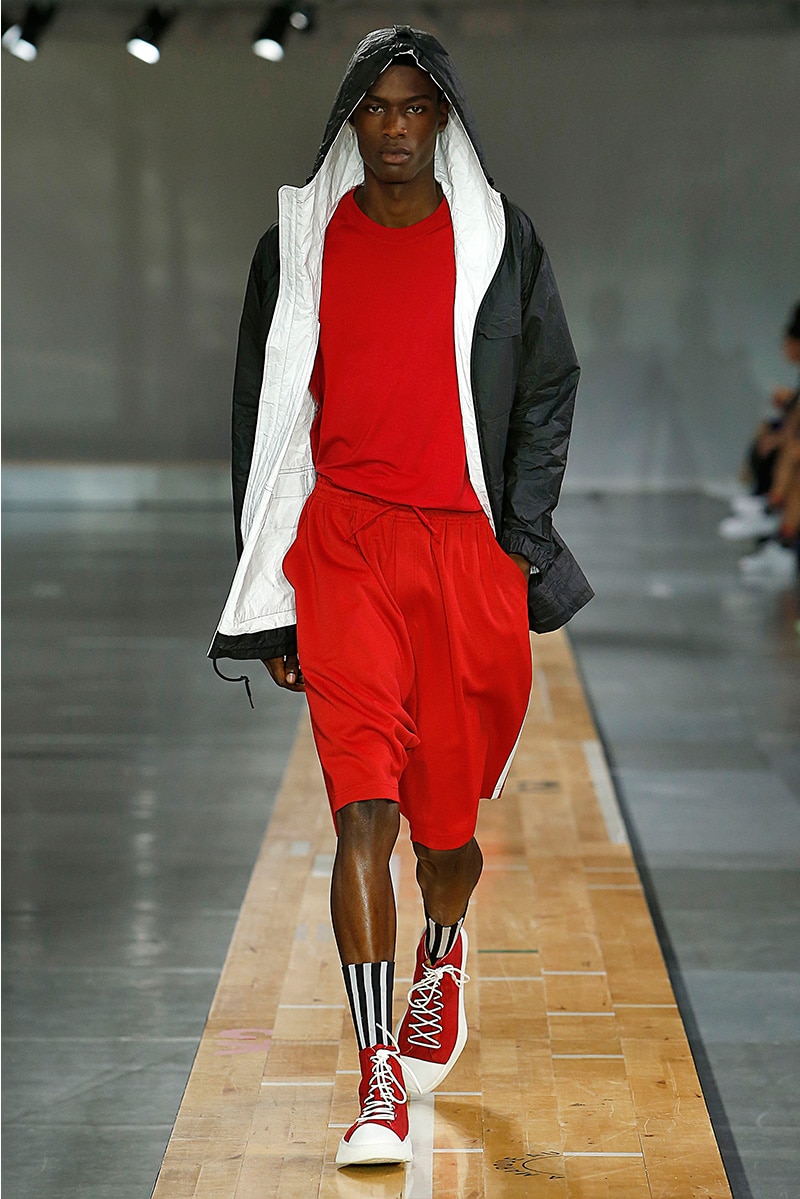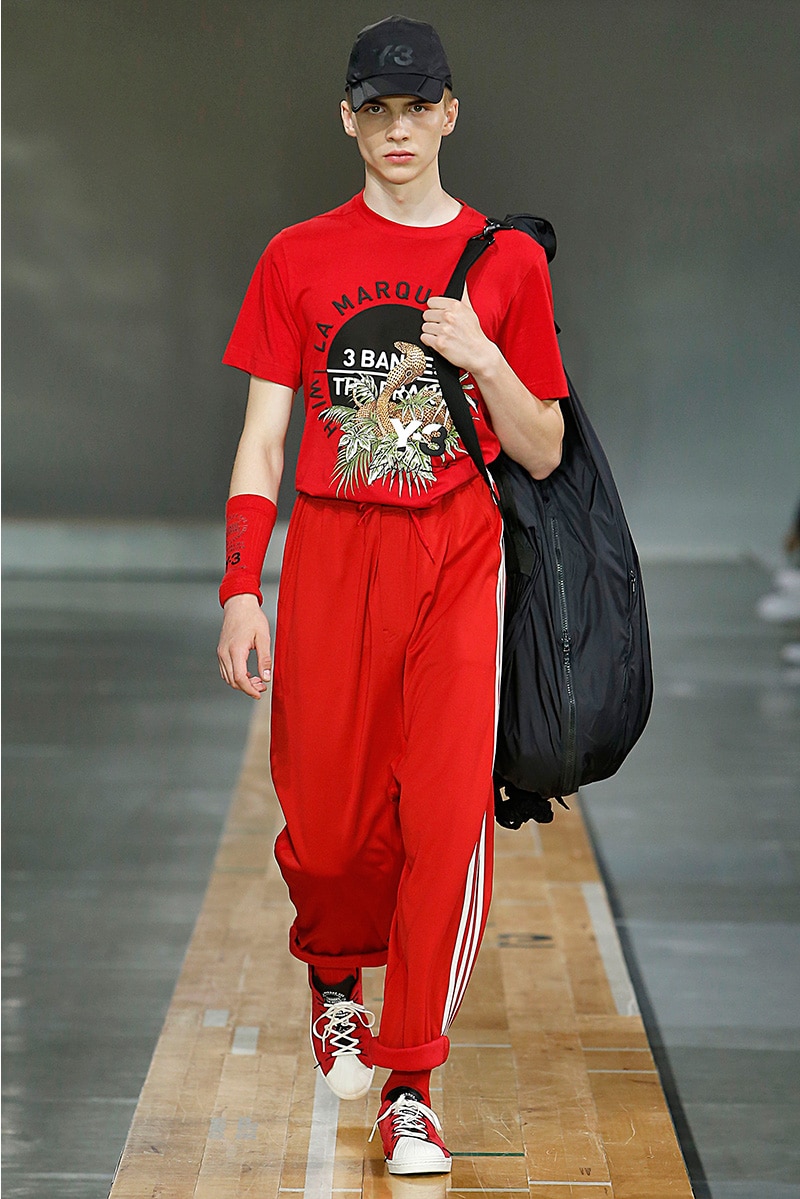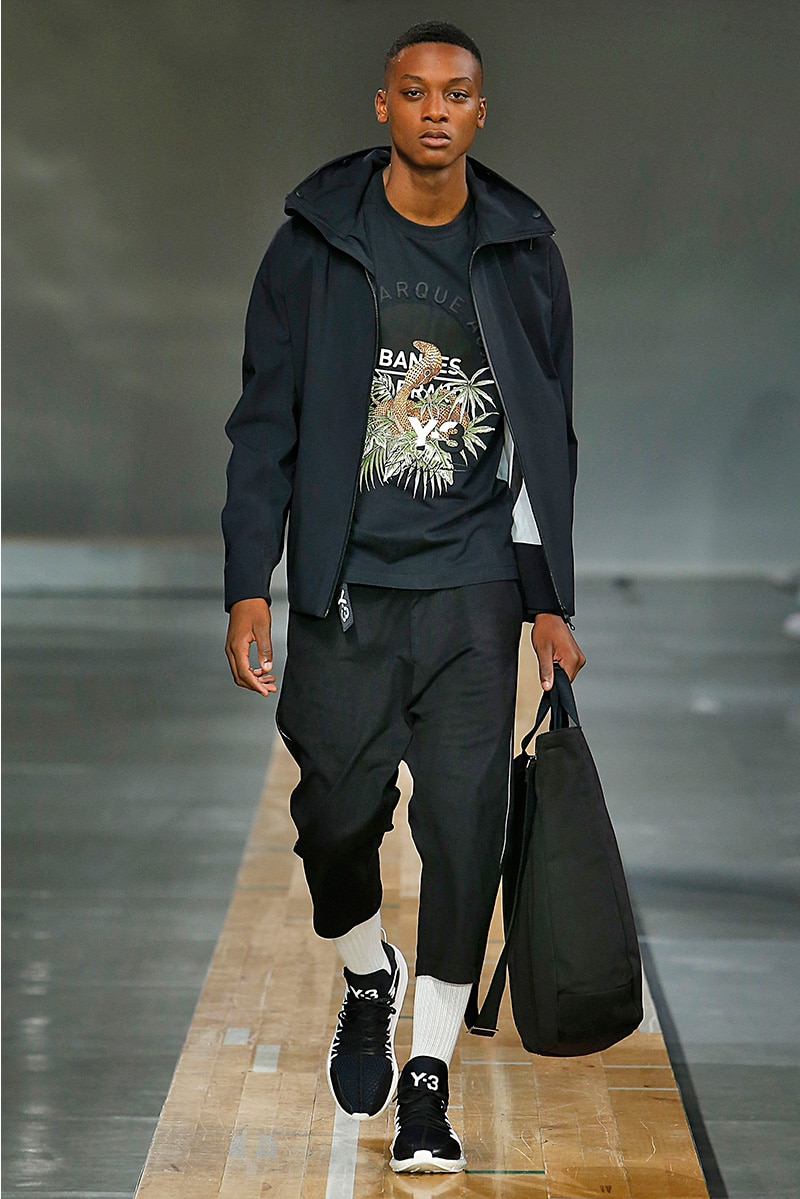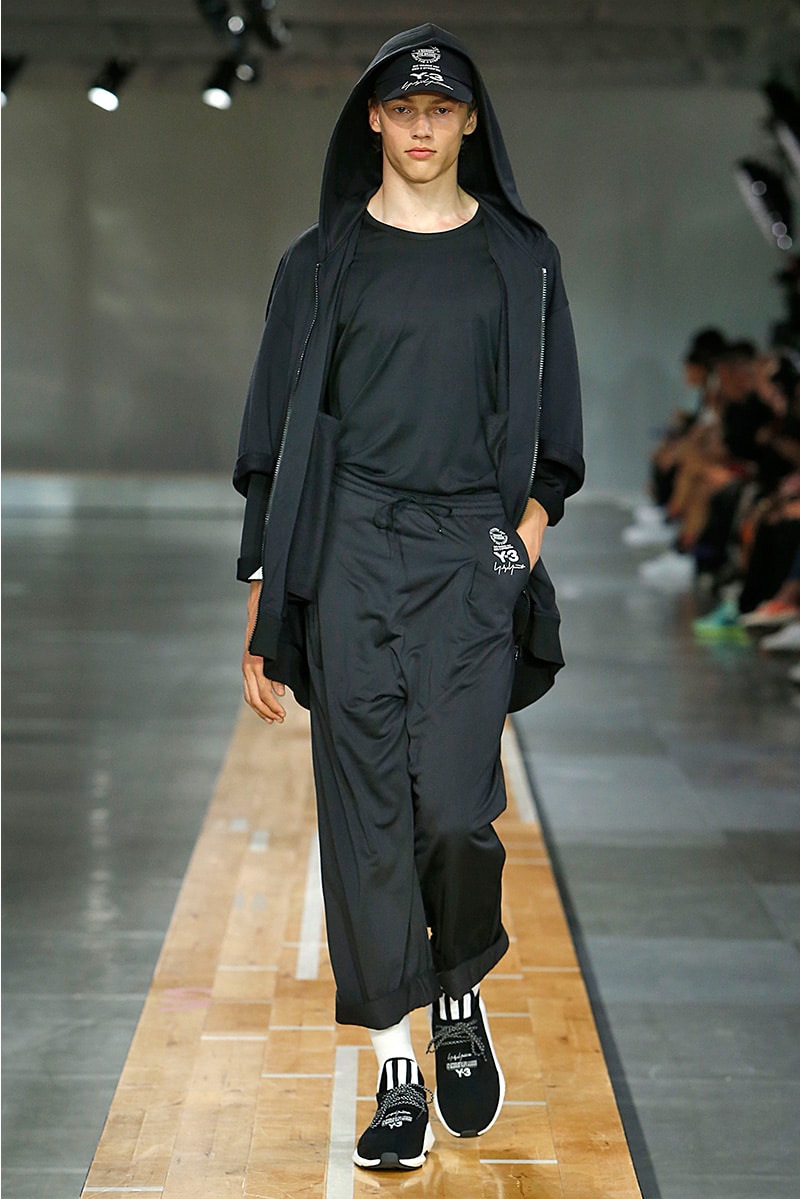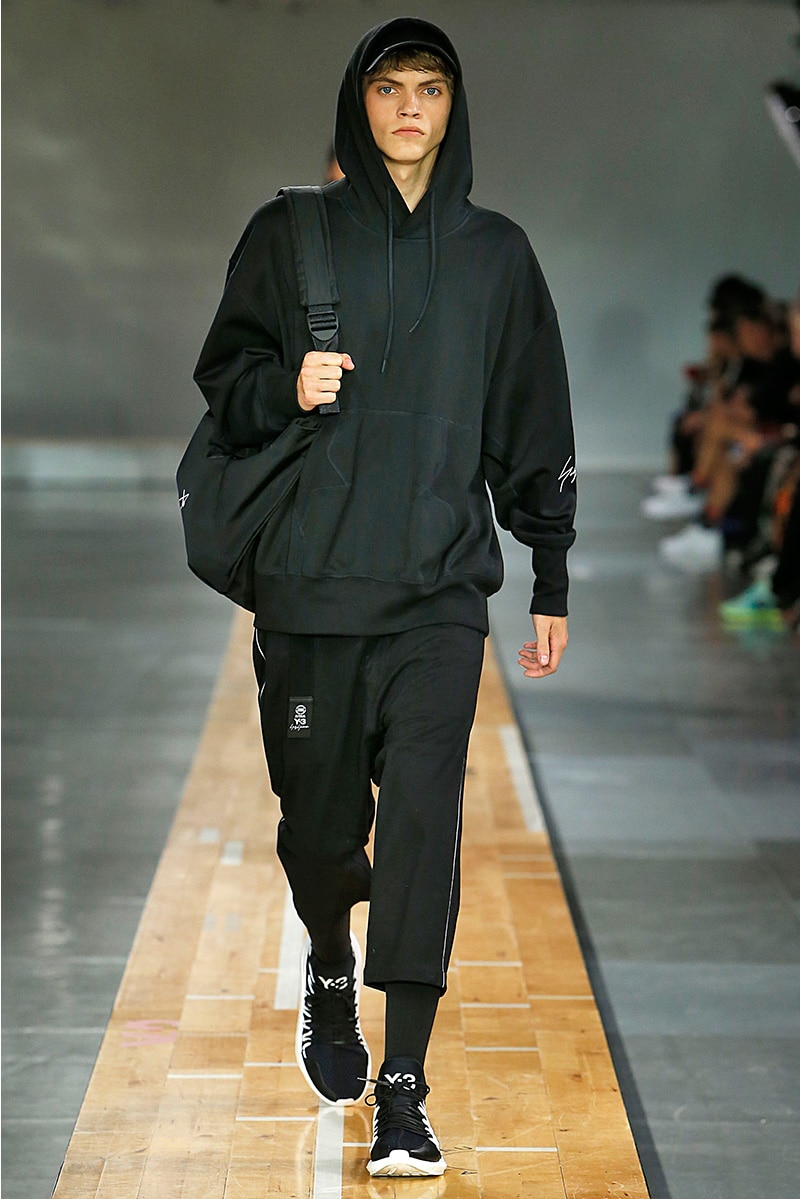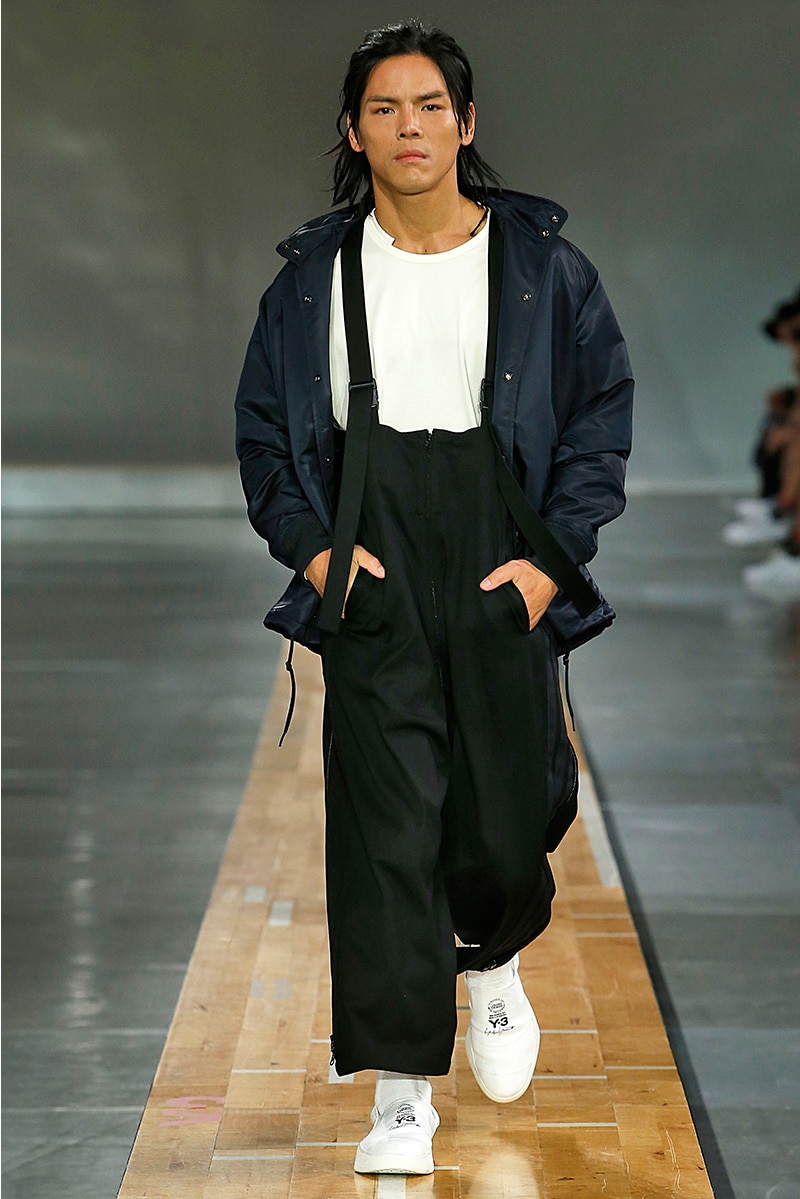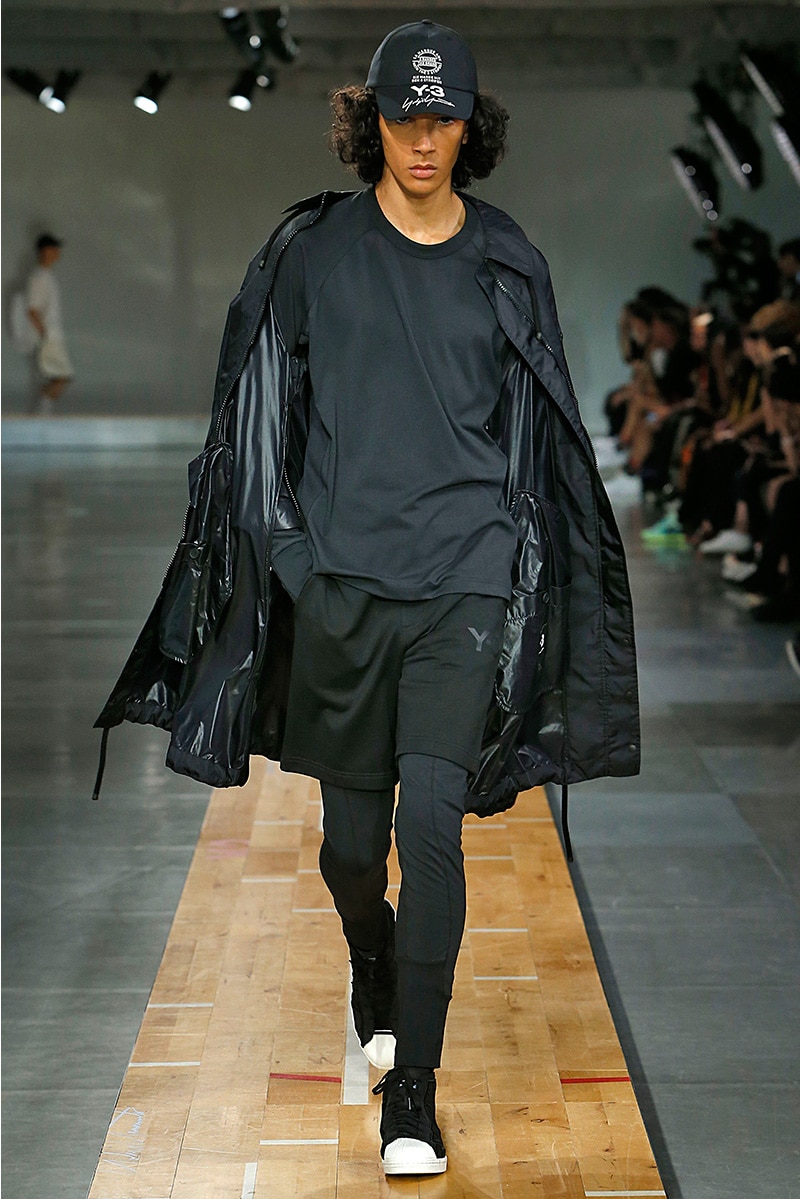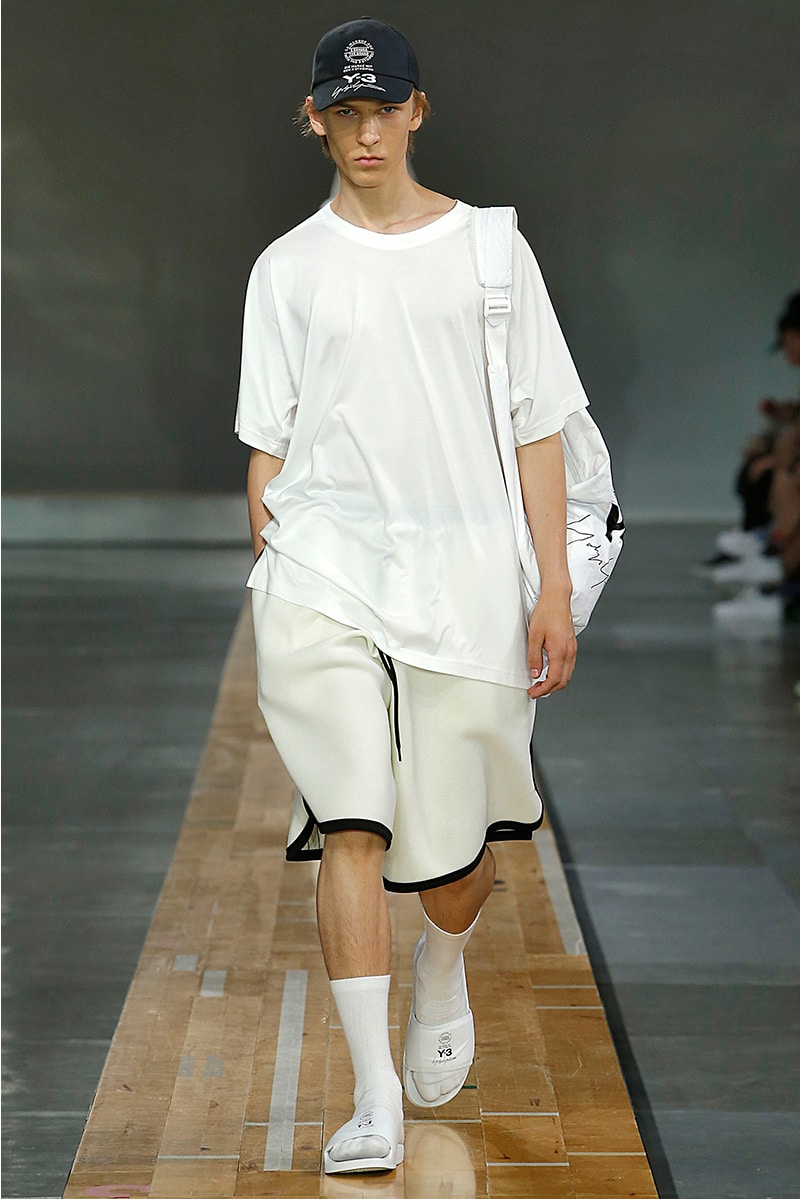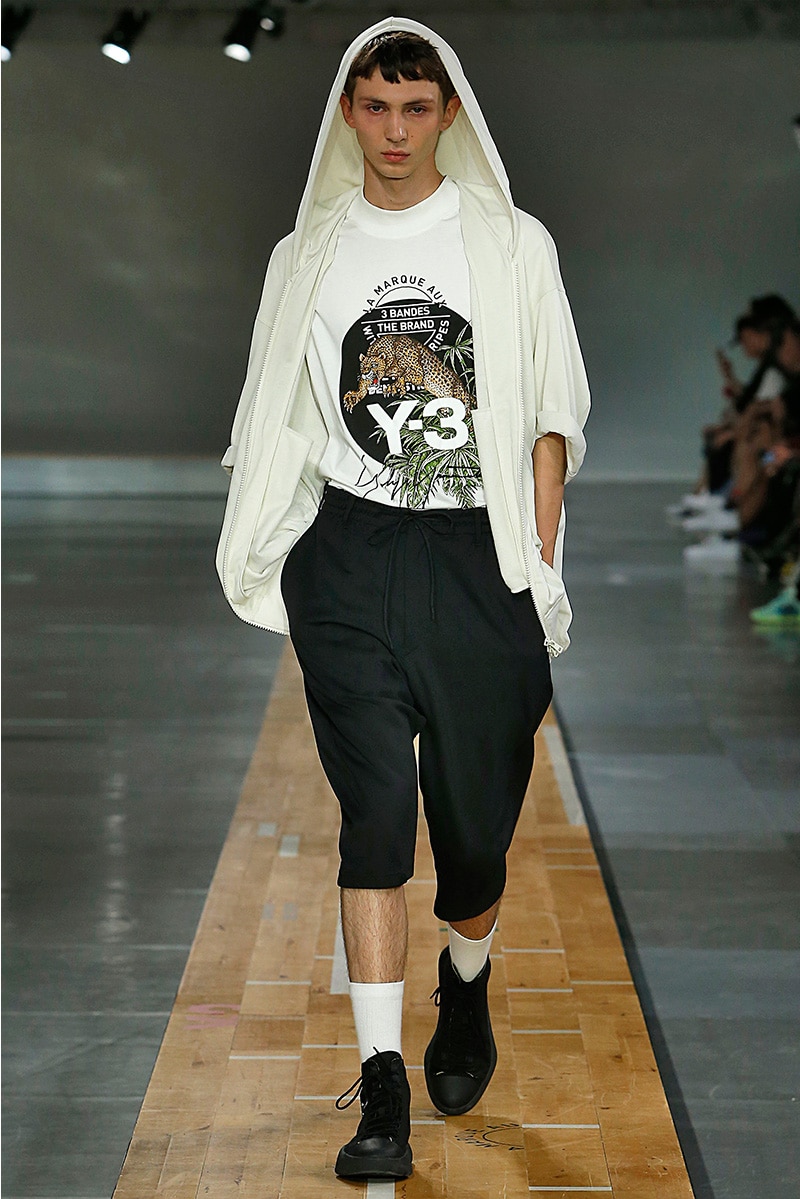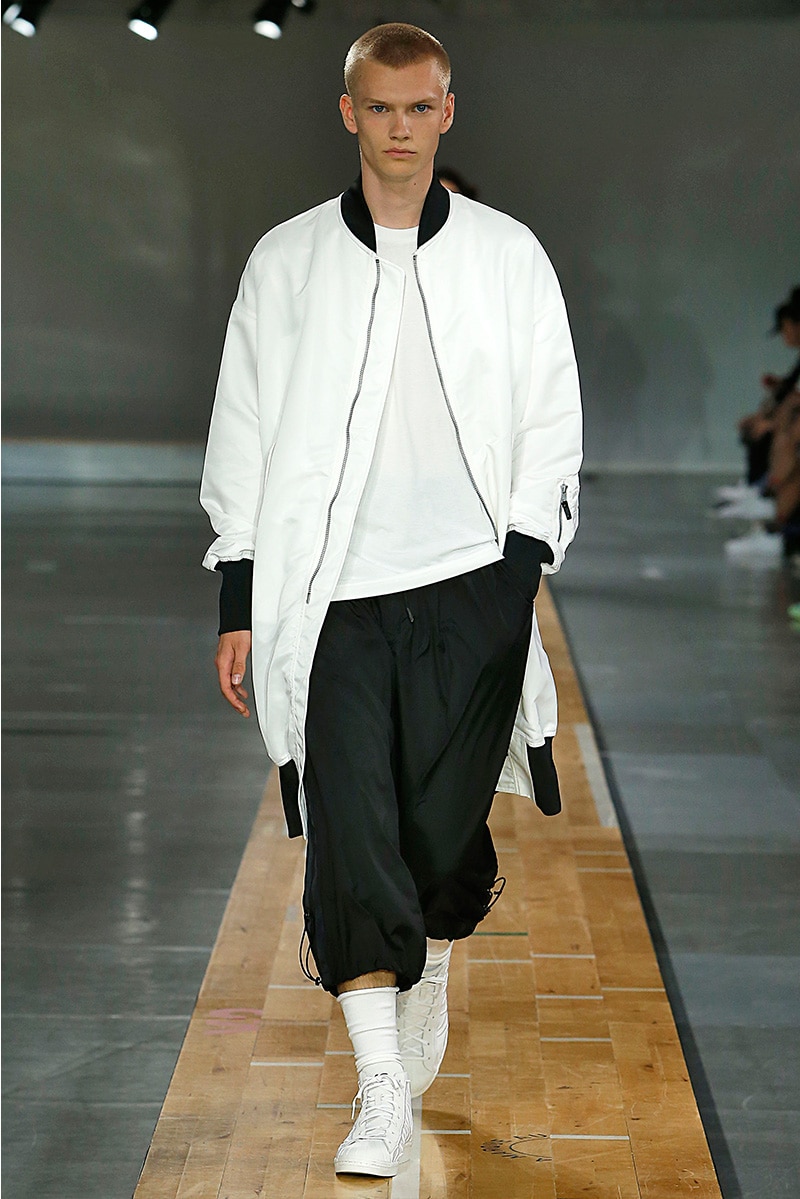 This season, Y-3 reconnects with street culture and reaffirms sport-style as its true essence and intention. Presented at Cité de la Mode on June 25th, the Spring/Summer 2018 collection fuses the language of Yohji Yamamoto and adidas in new and intriguing ways.
Apparel makes a statement with a series of original graphic motifs including a bold stacked logo in multiple languages. Men's pieces communicate a strong, urban attitude—as seen in exaggerated bombers, cool coach jackets, seamless hooded sweaters, street kimonos, Tyvek outerwear, and lightweight nylon coats.
Y-3 fearlessly innovates in footwear, unveiling an expansive new range that draws equally on the imagination of Yohji Yamamoto and the technical prowess of adidas.