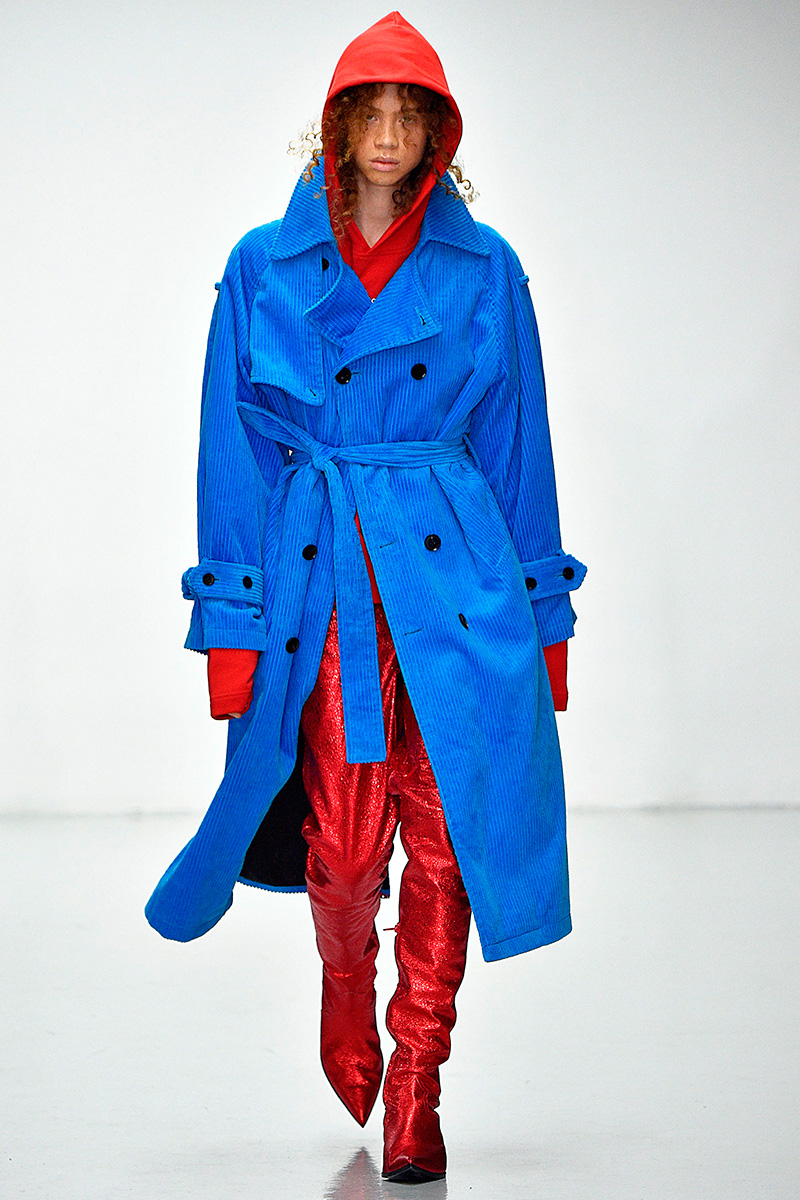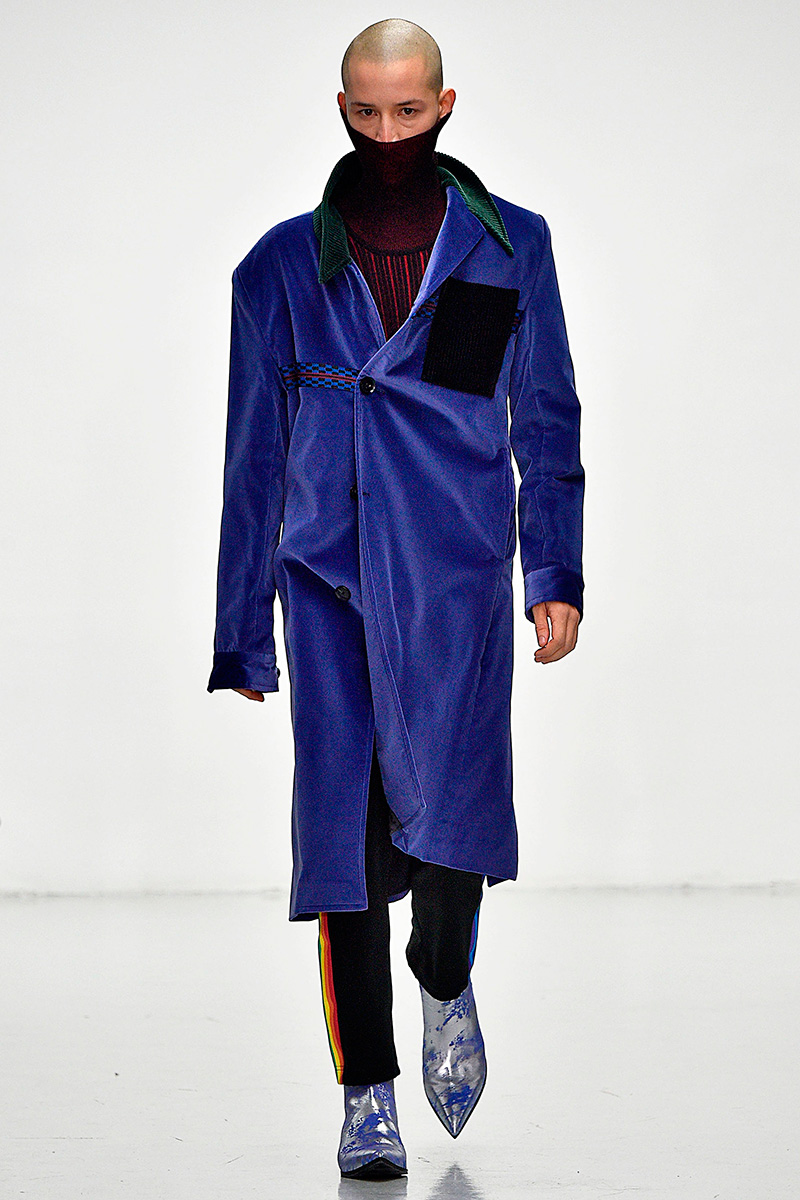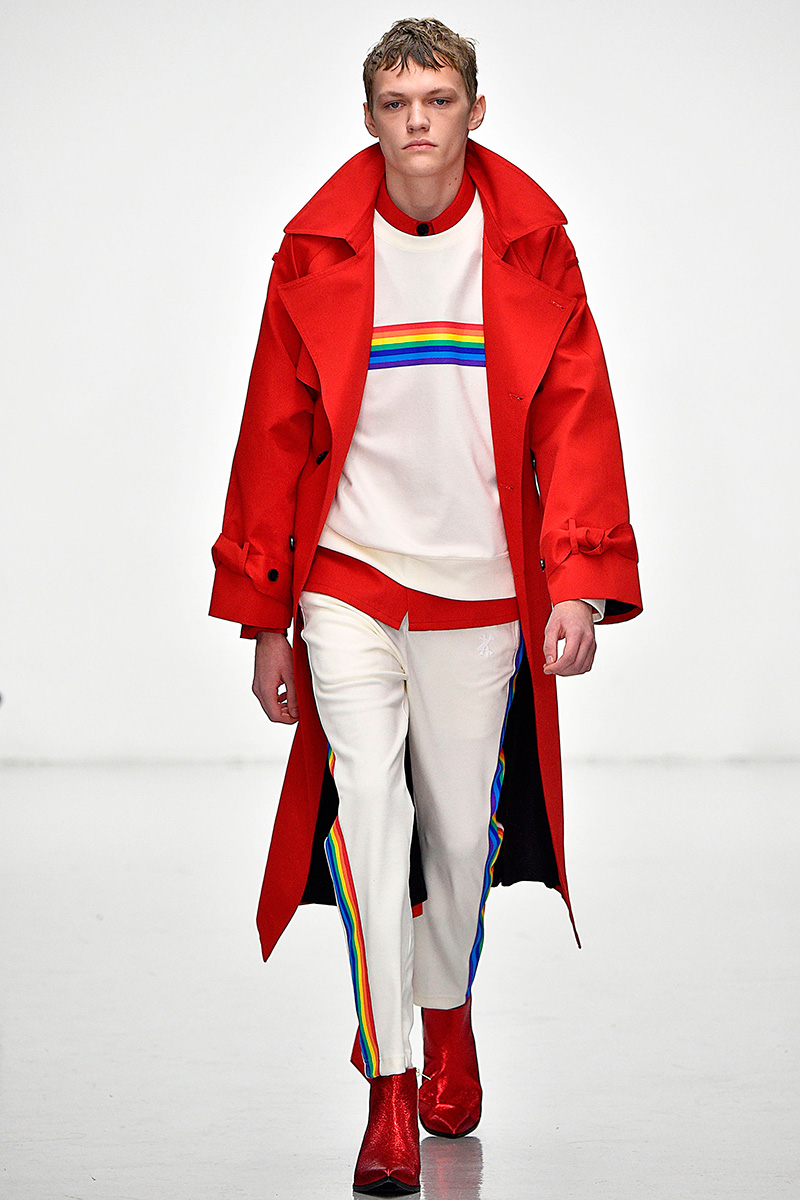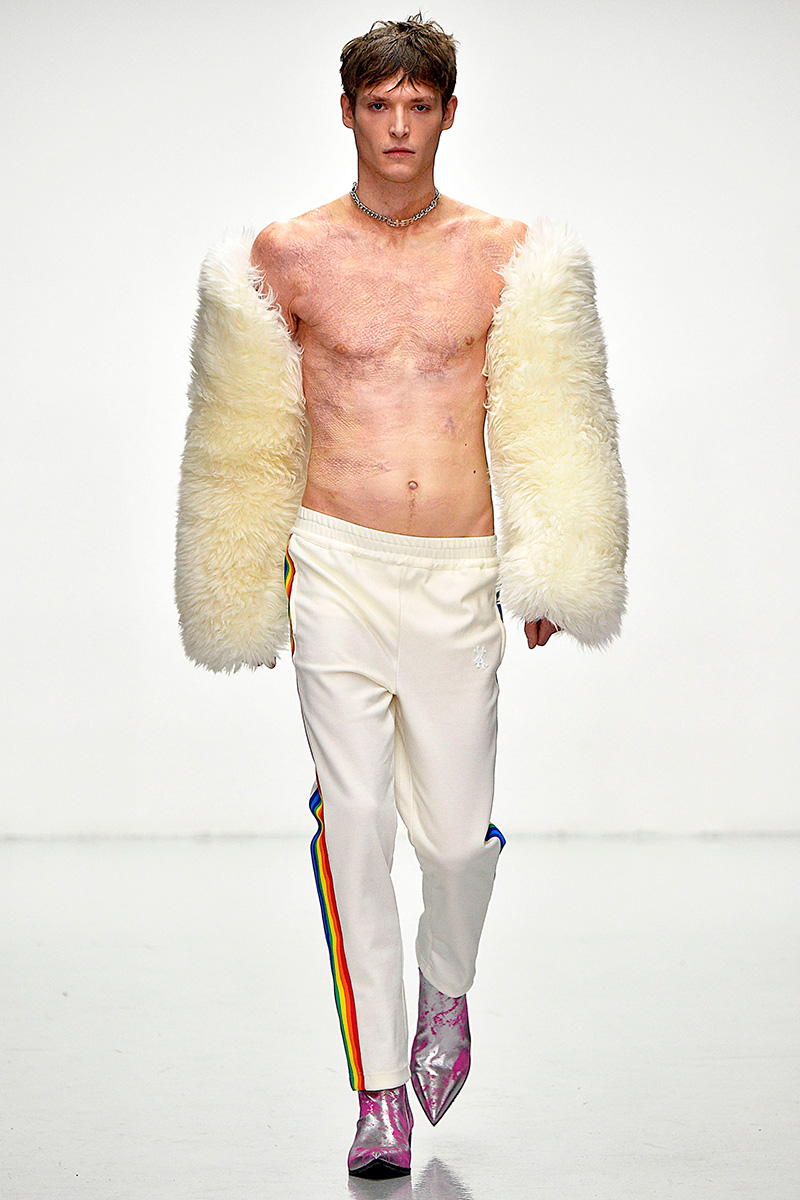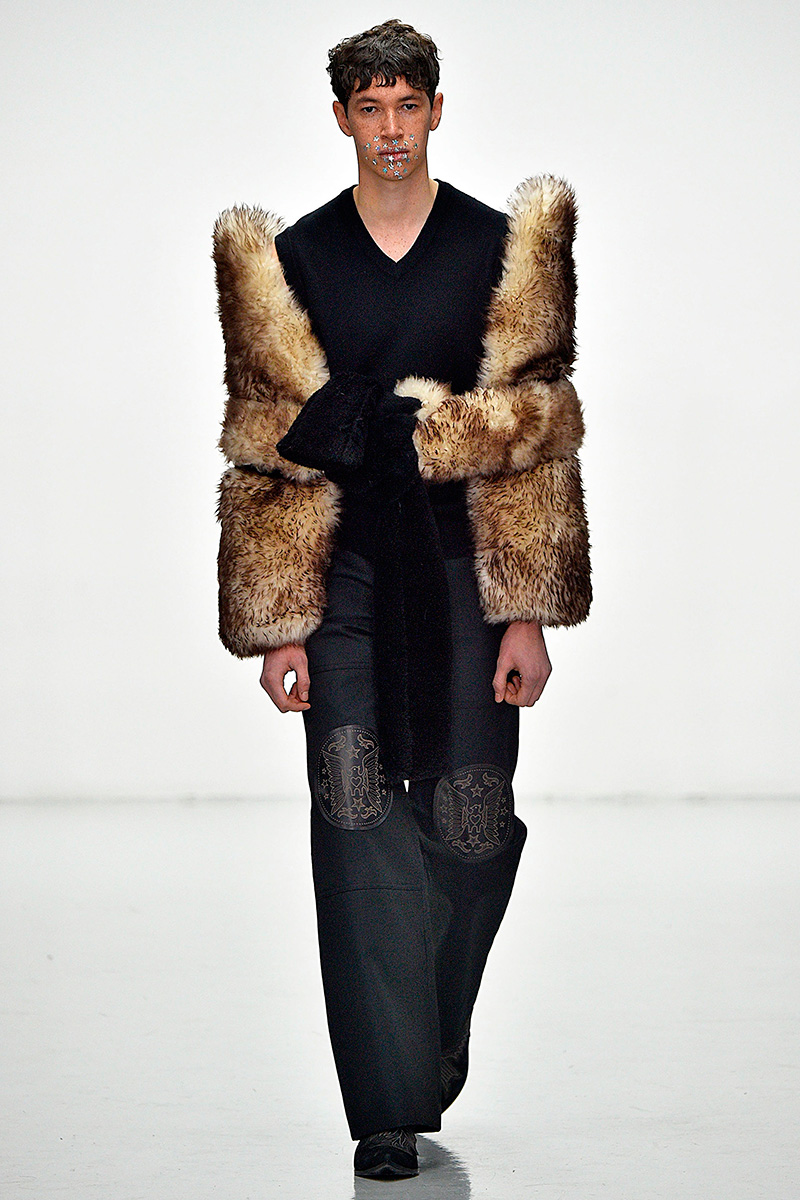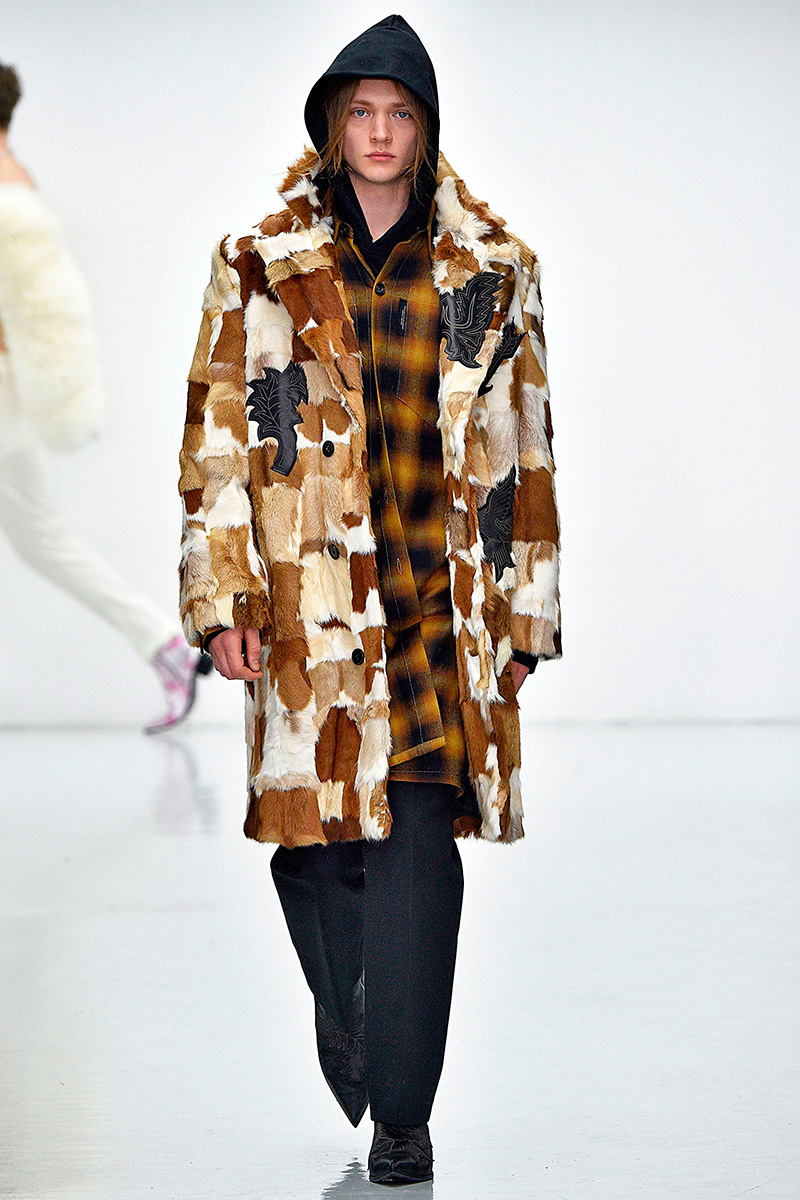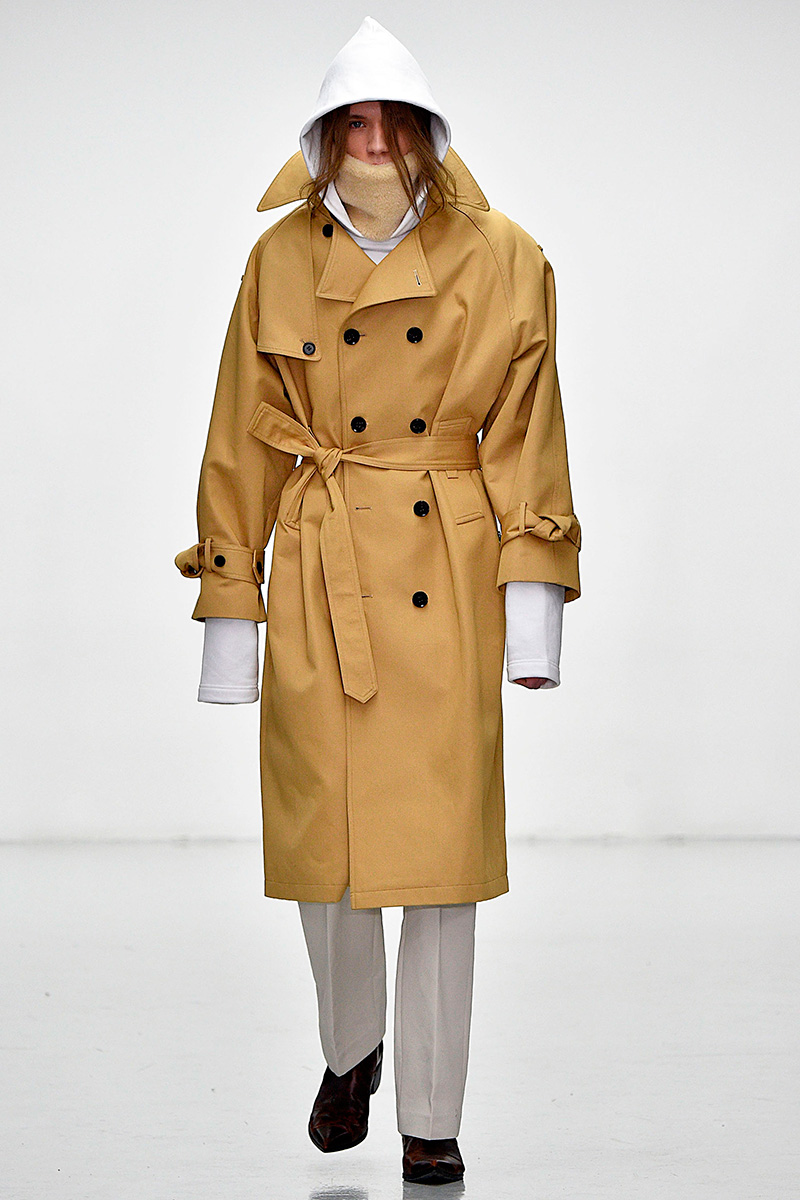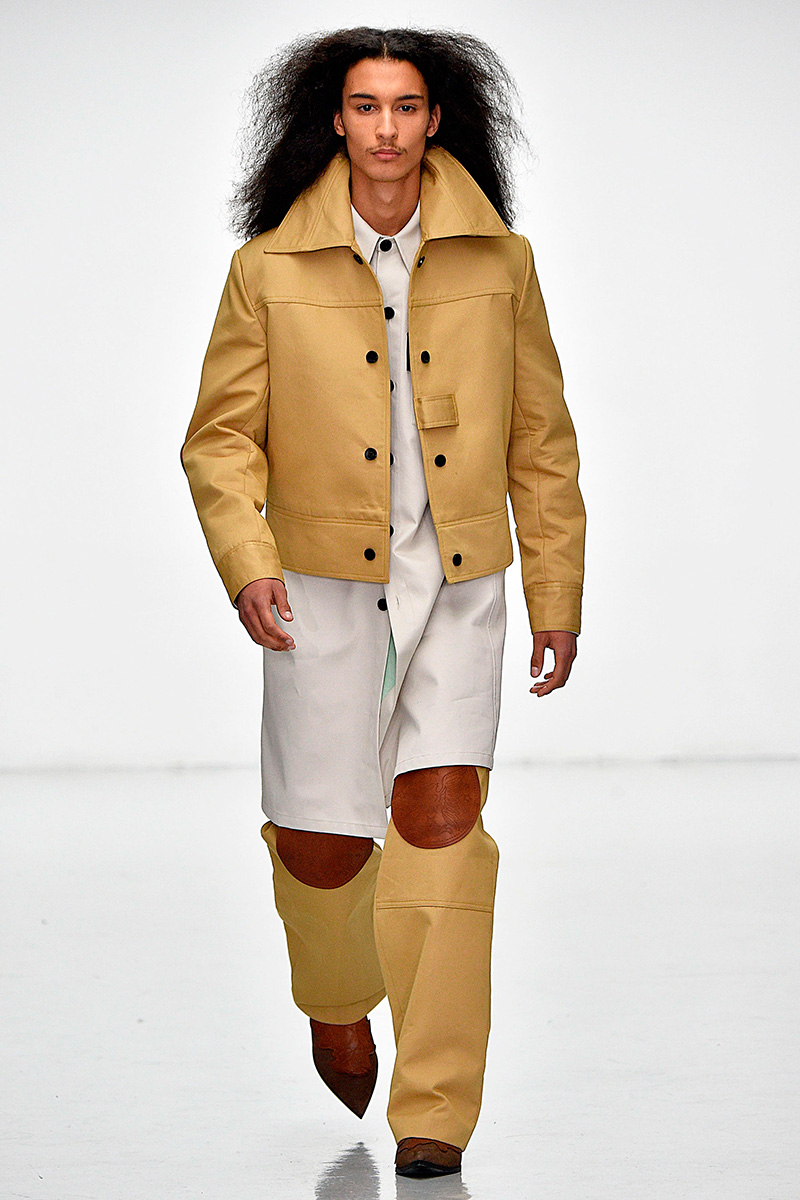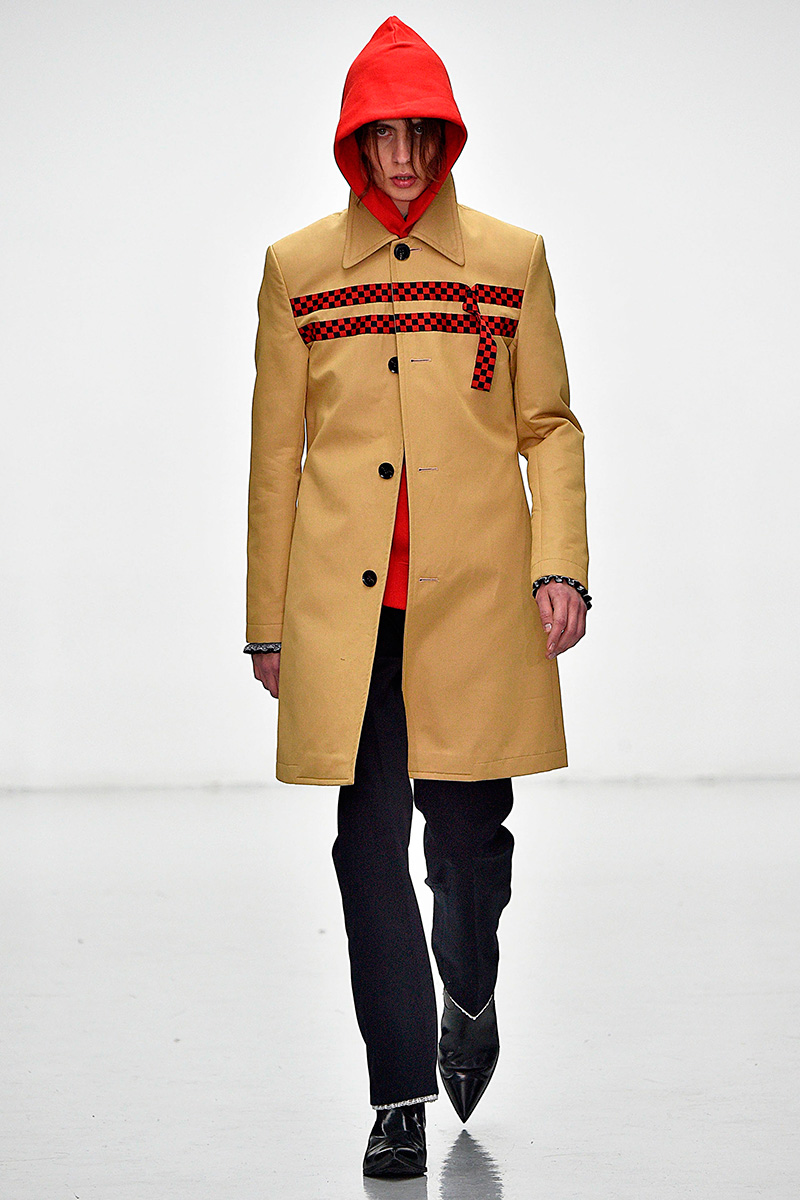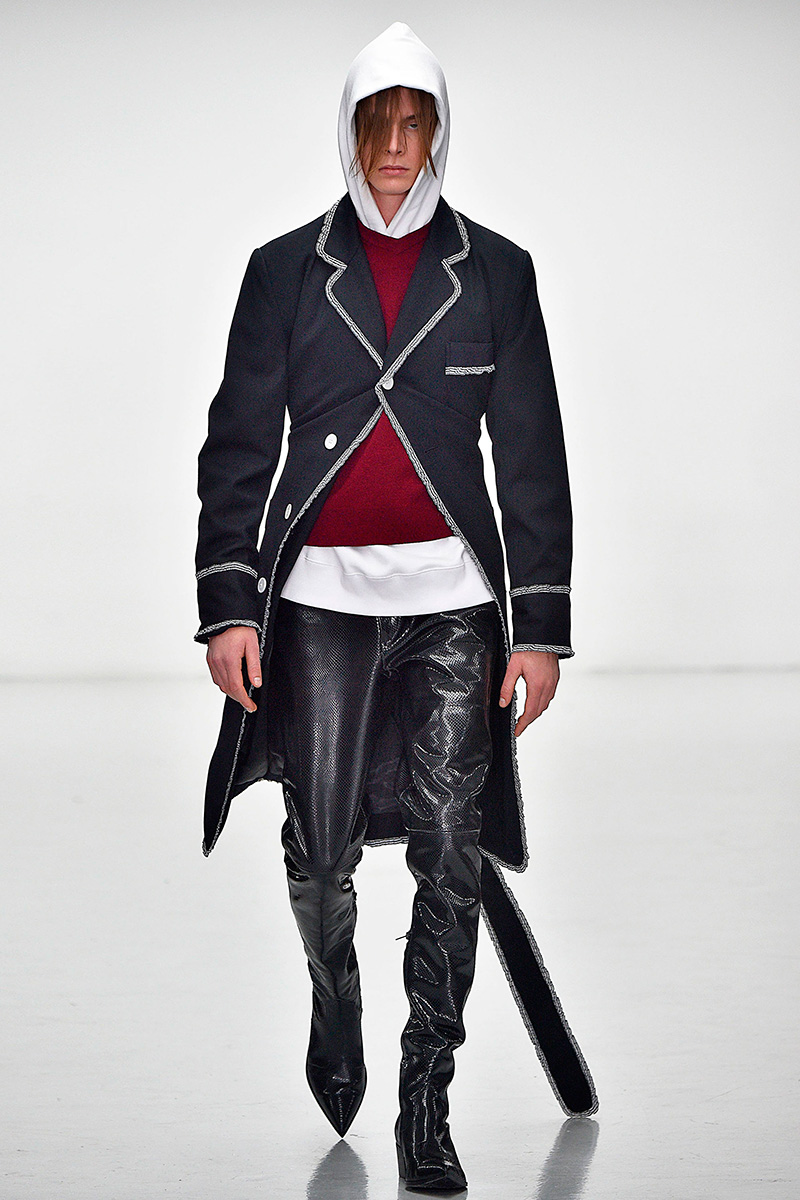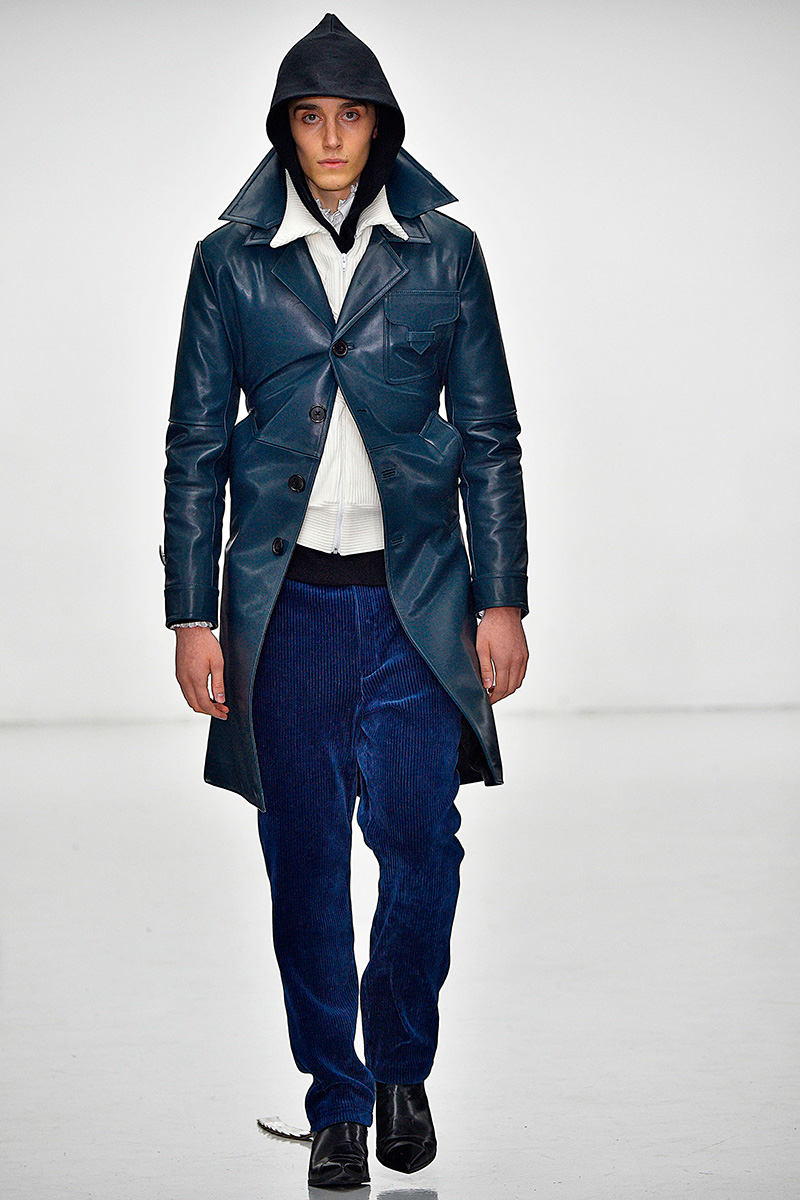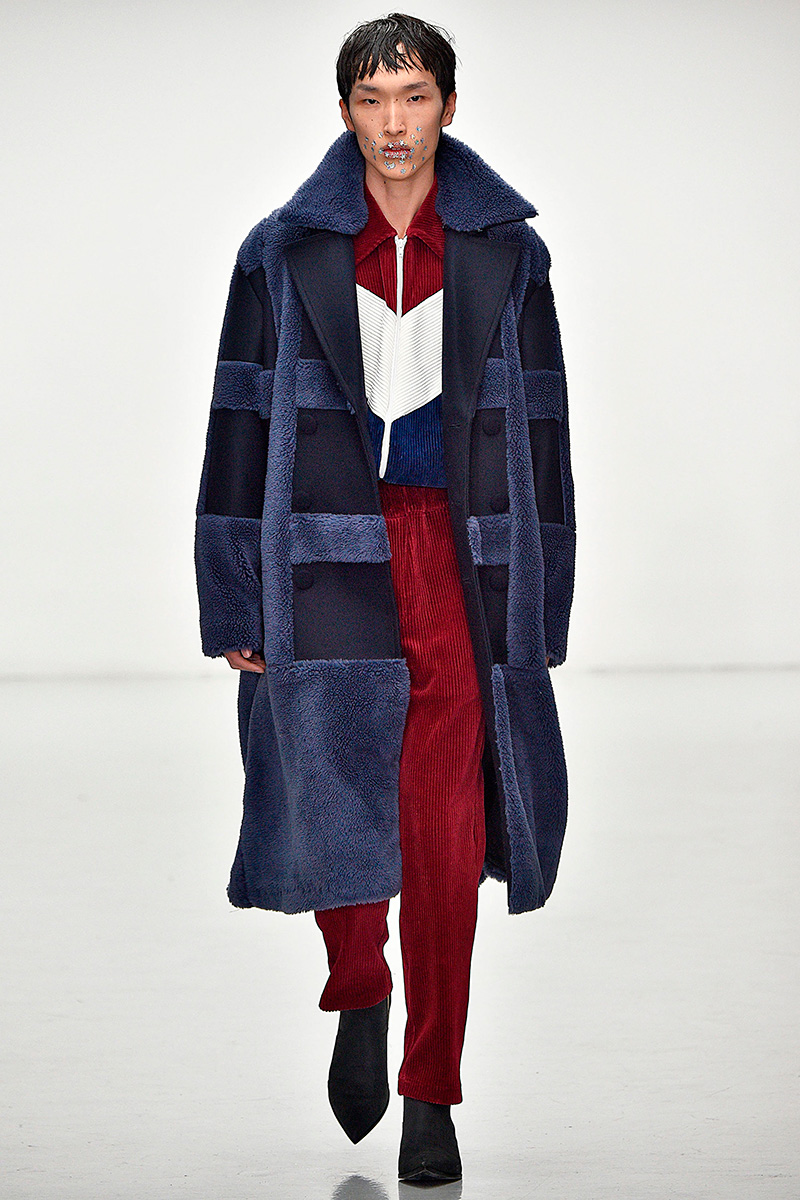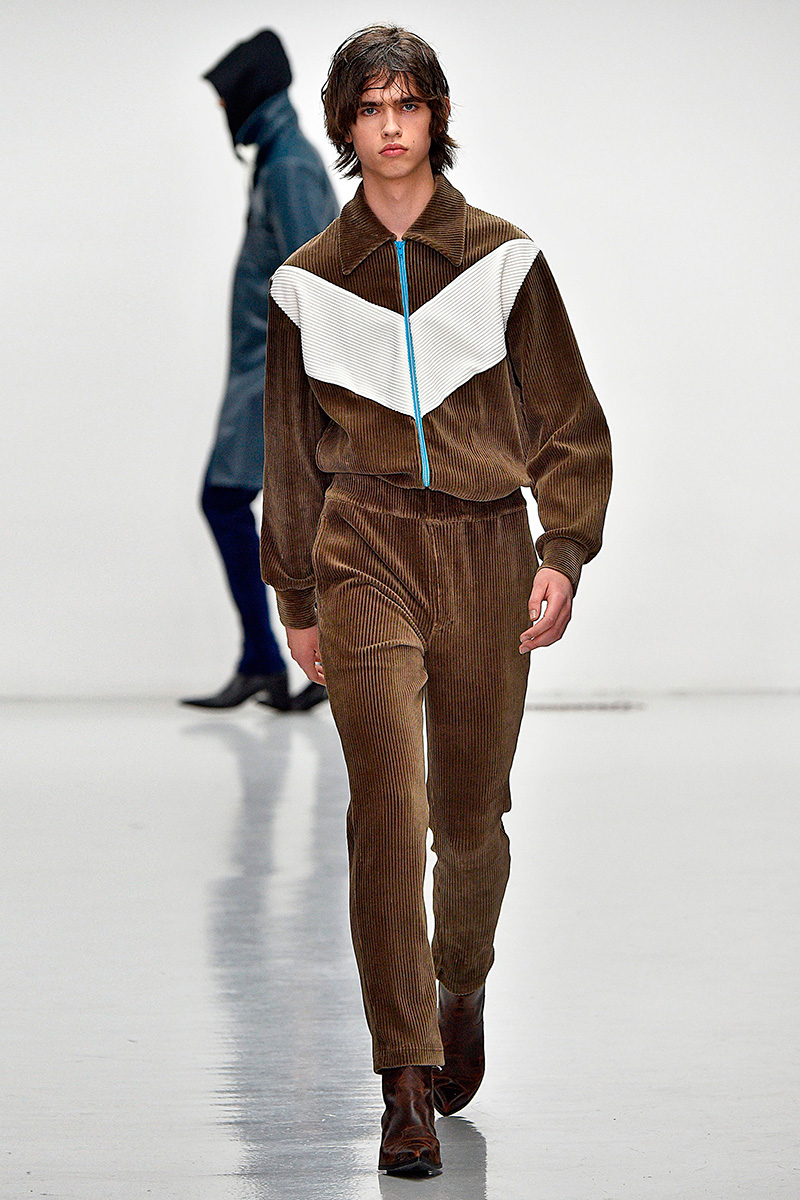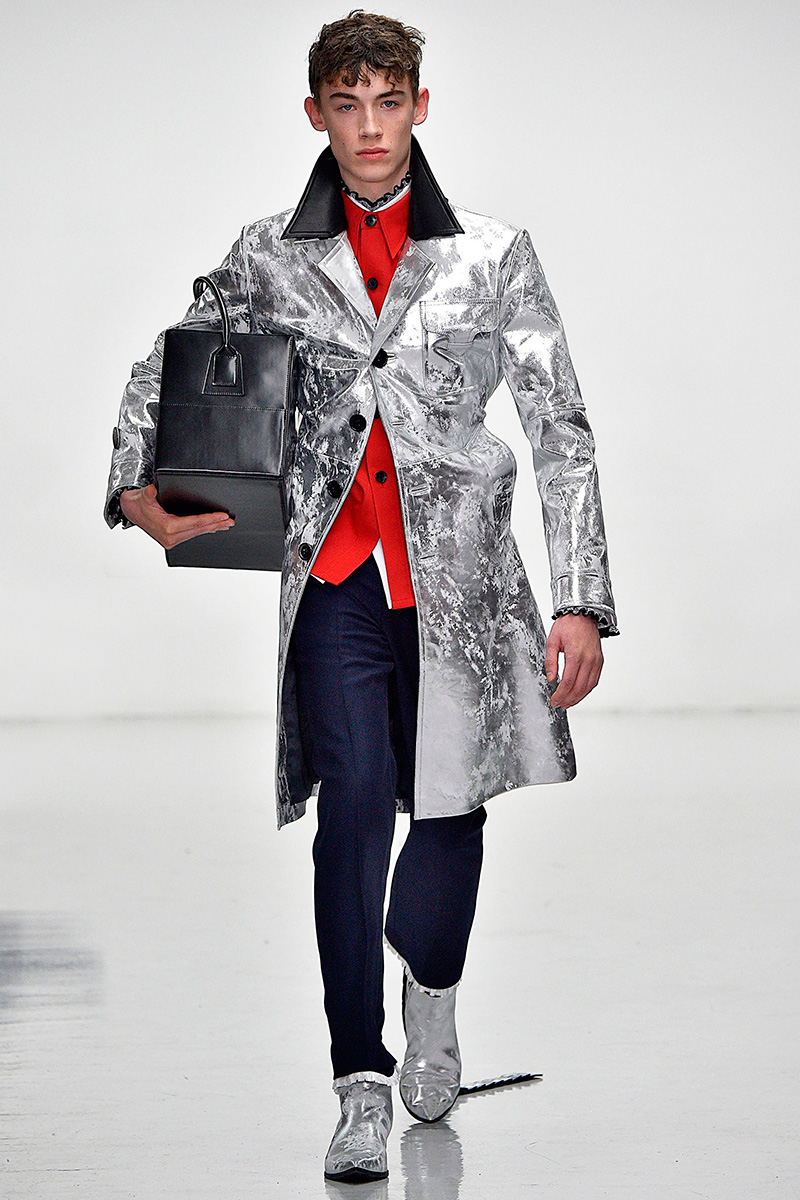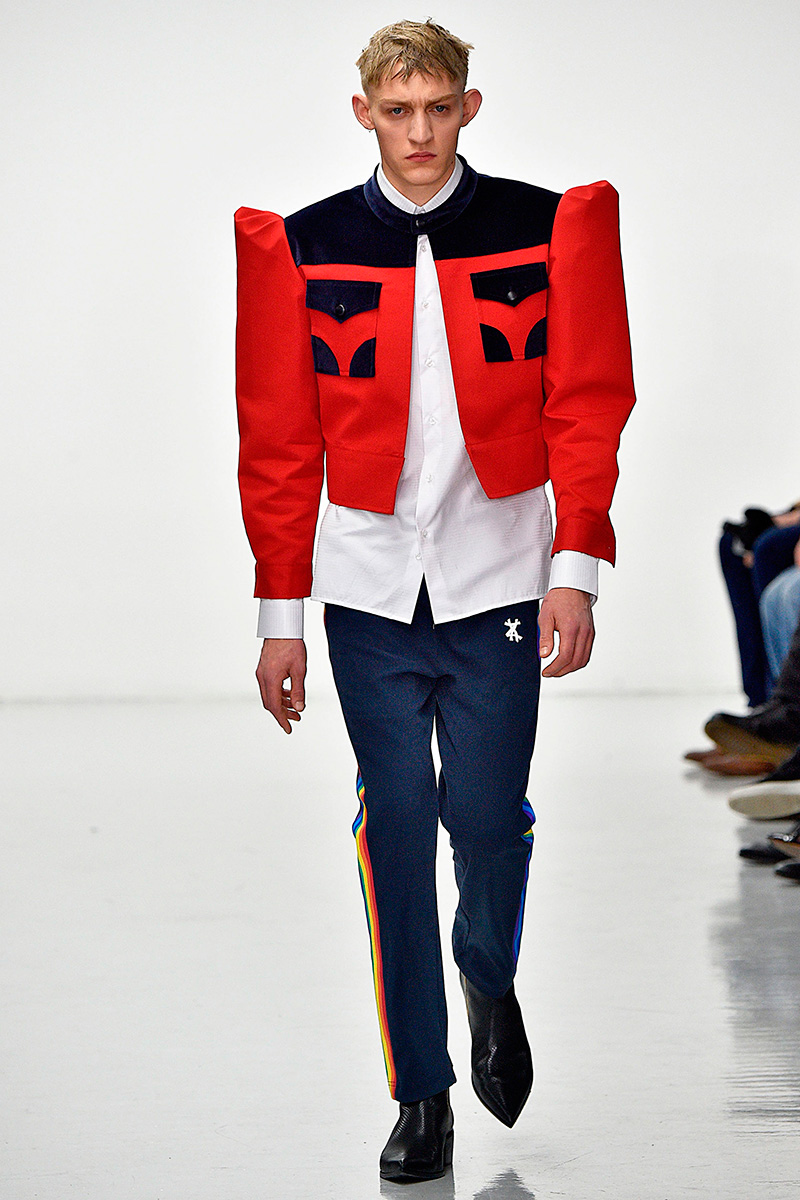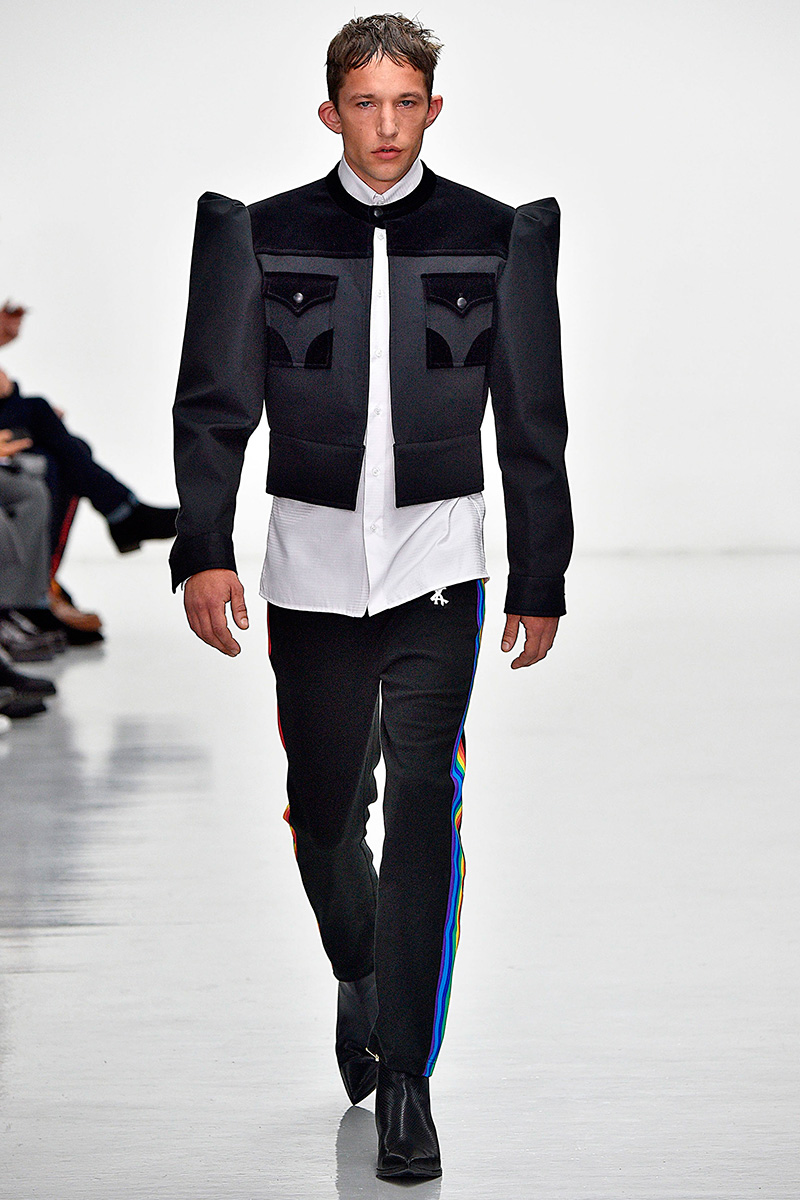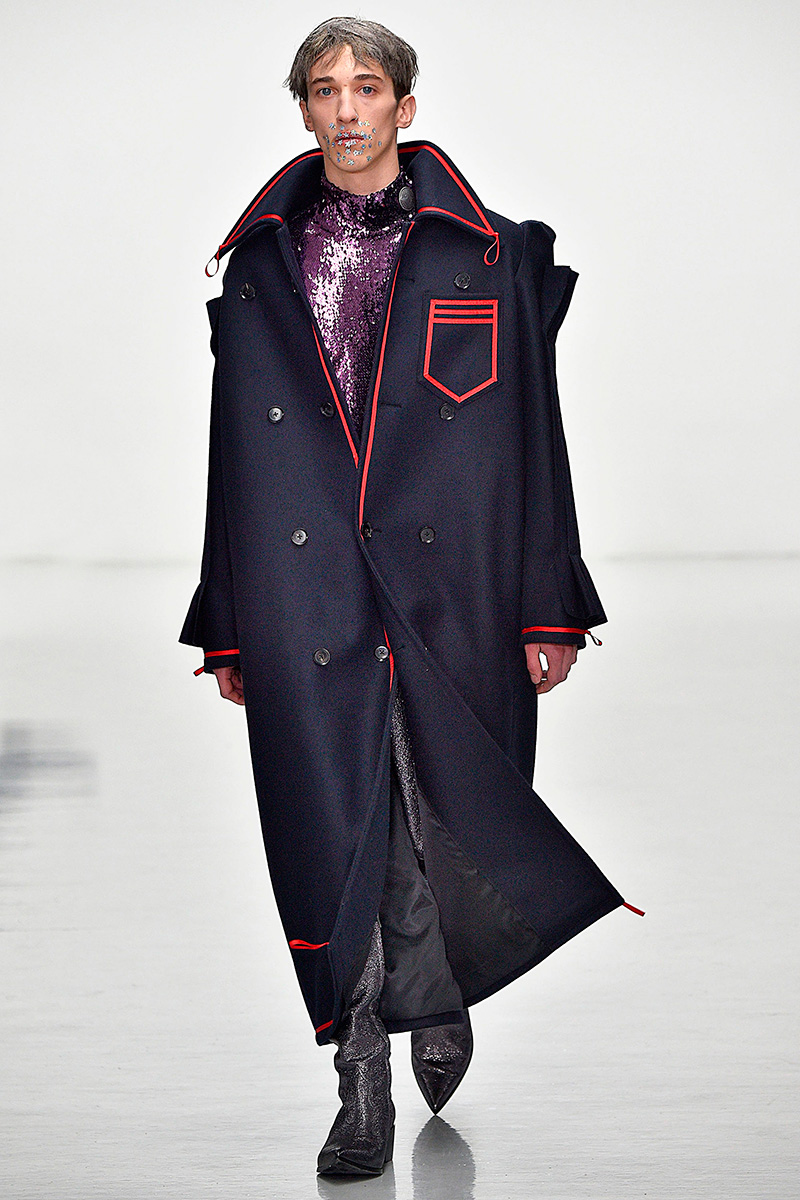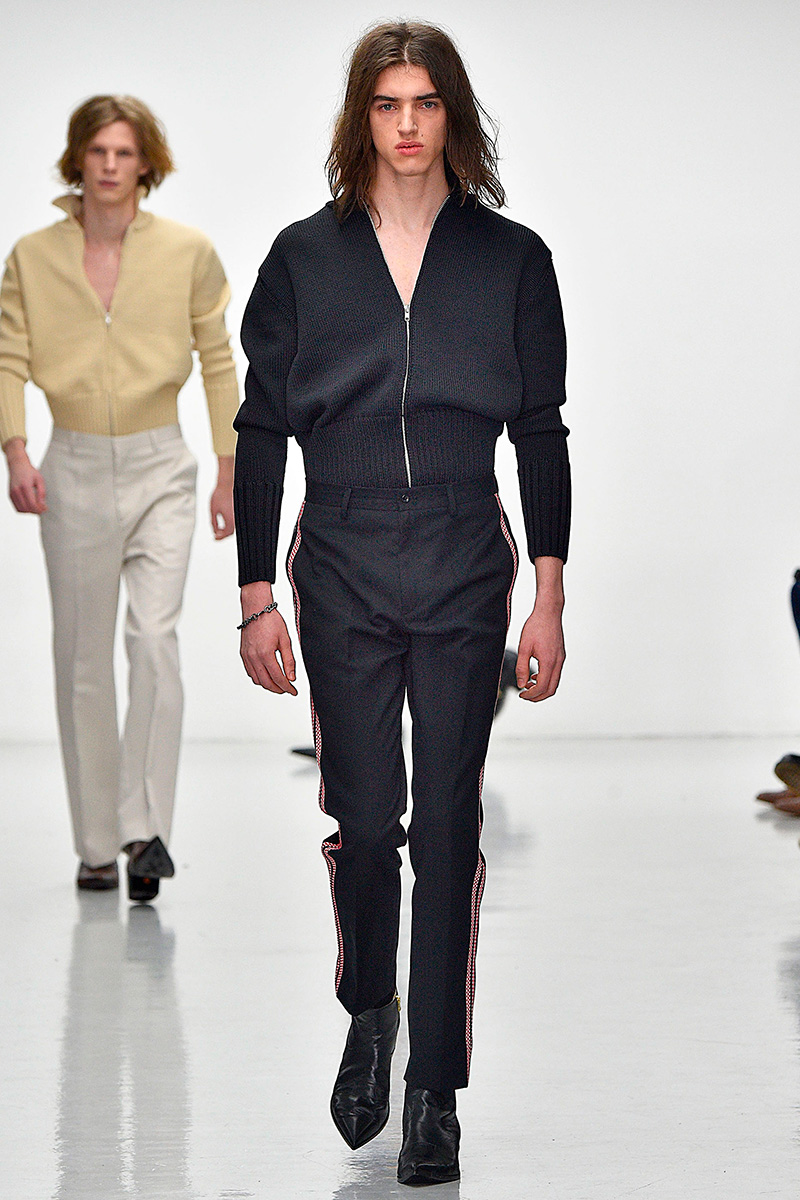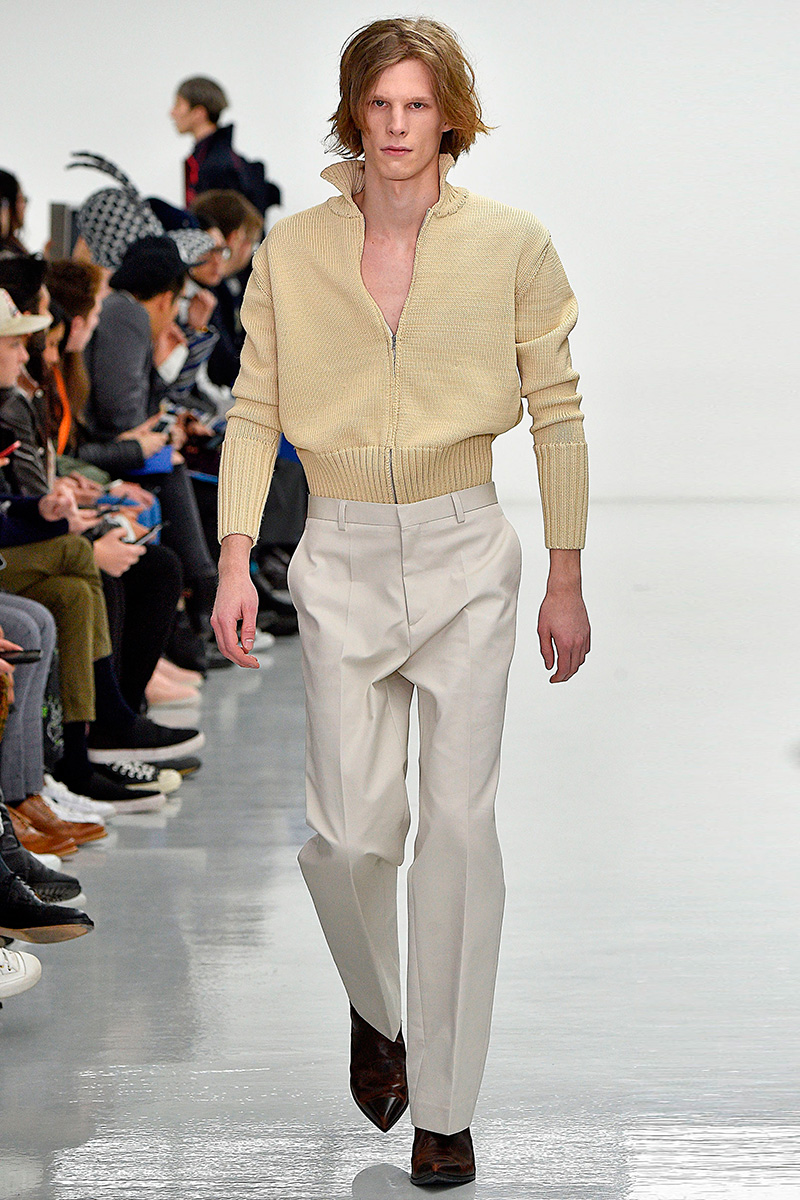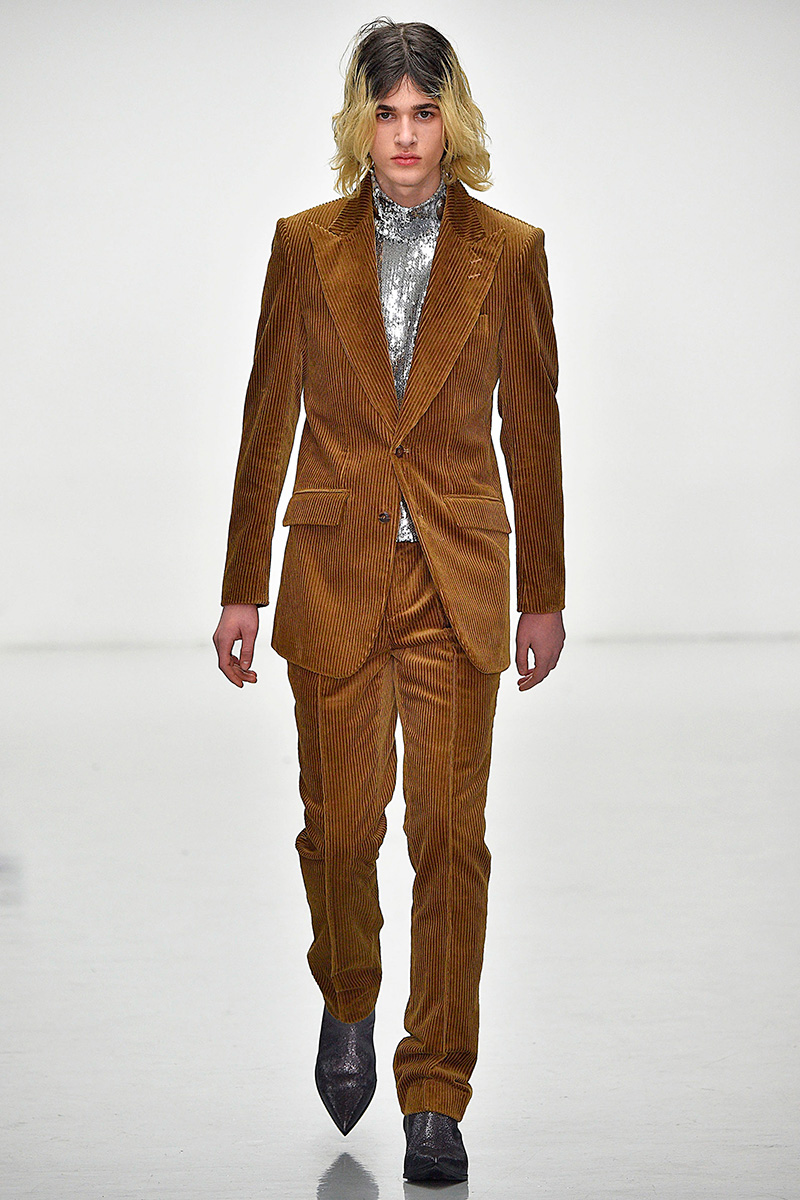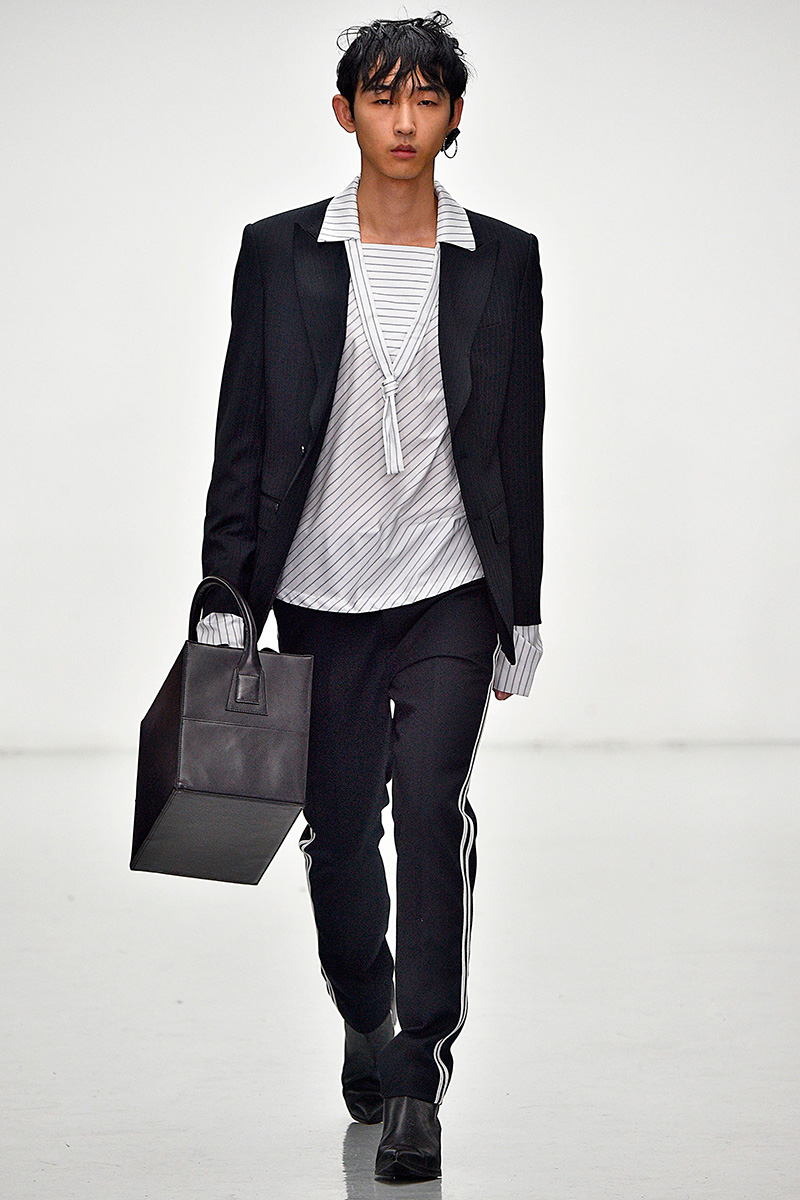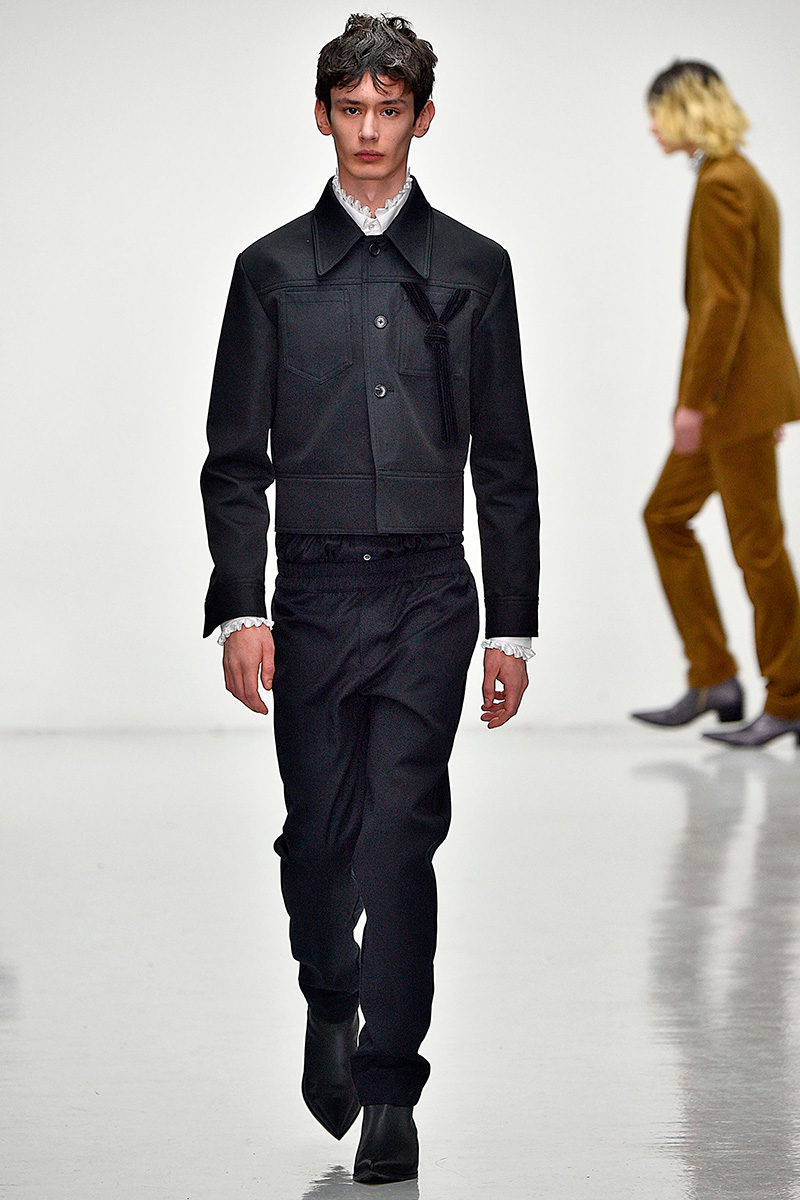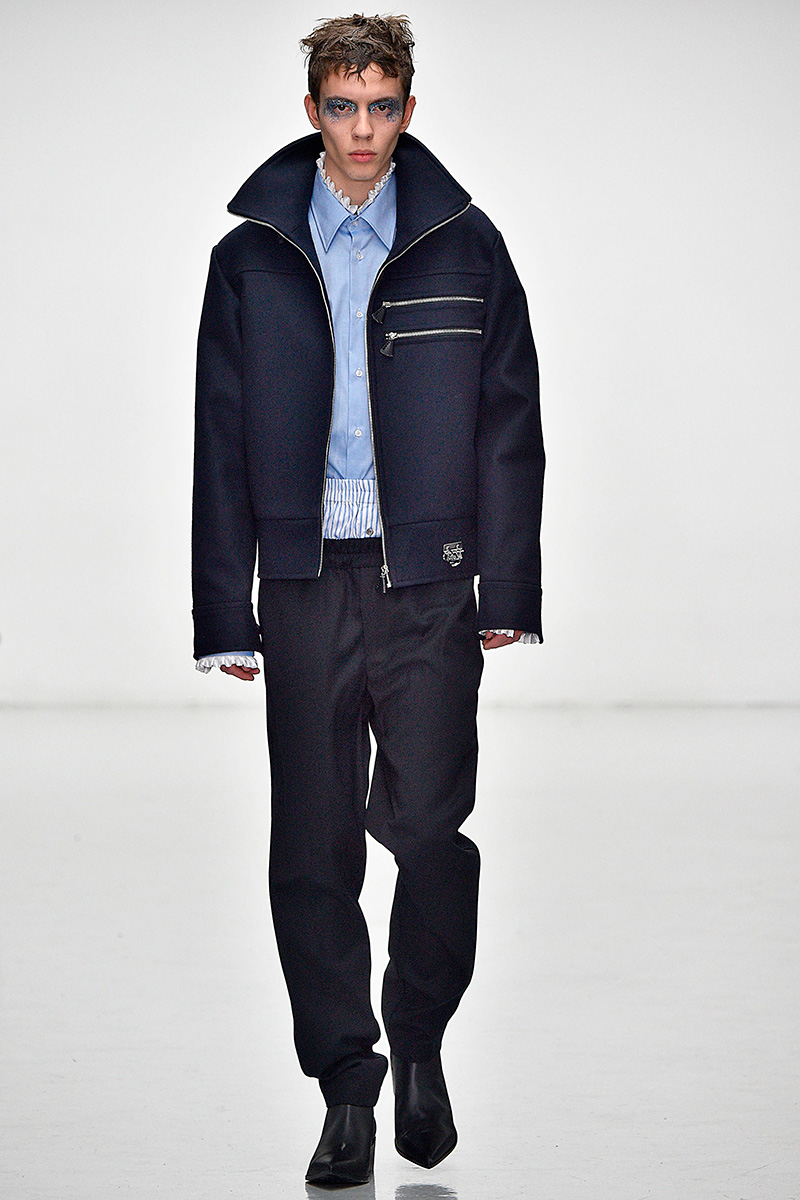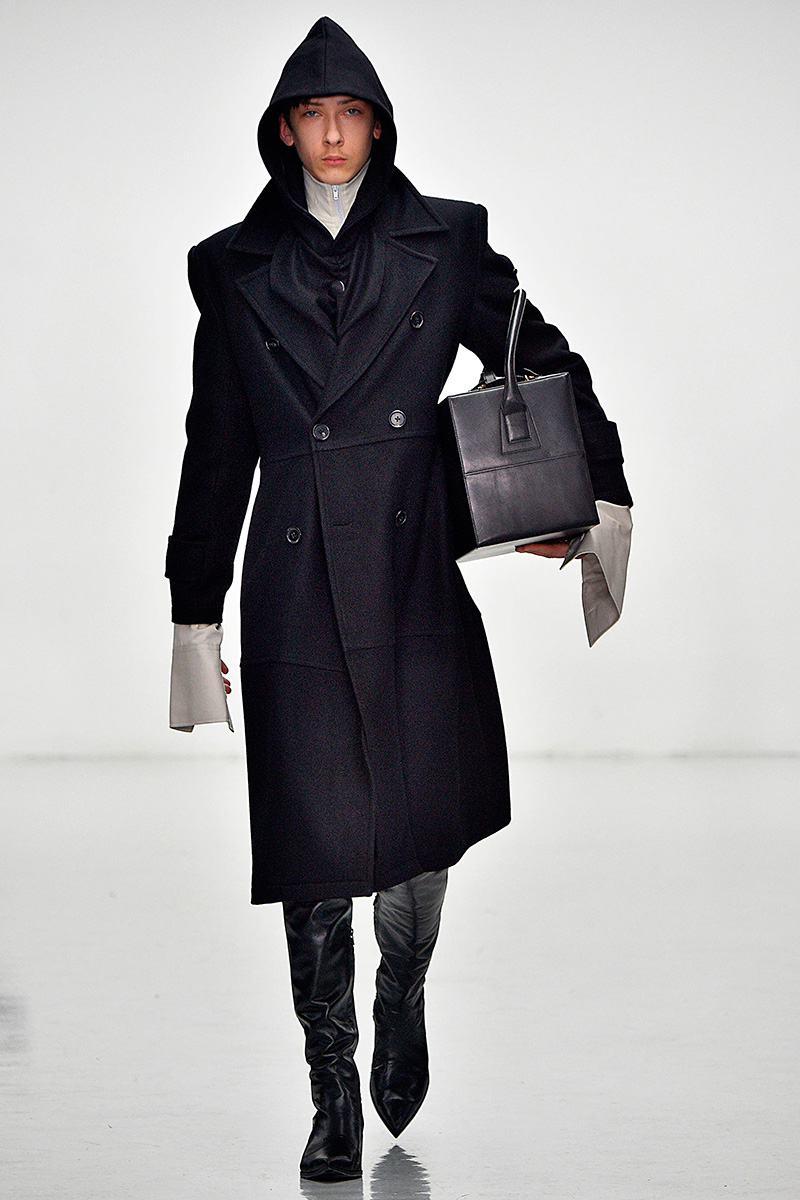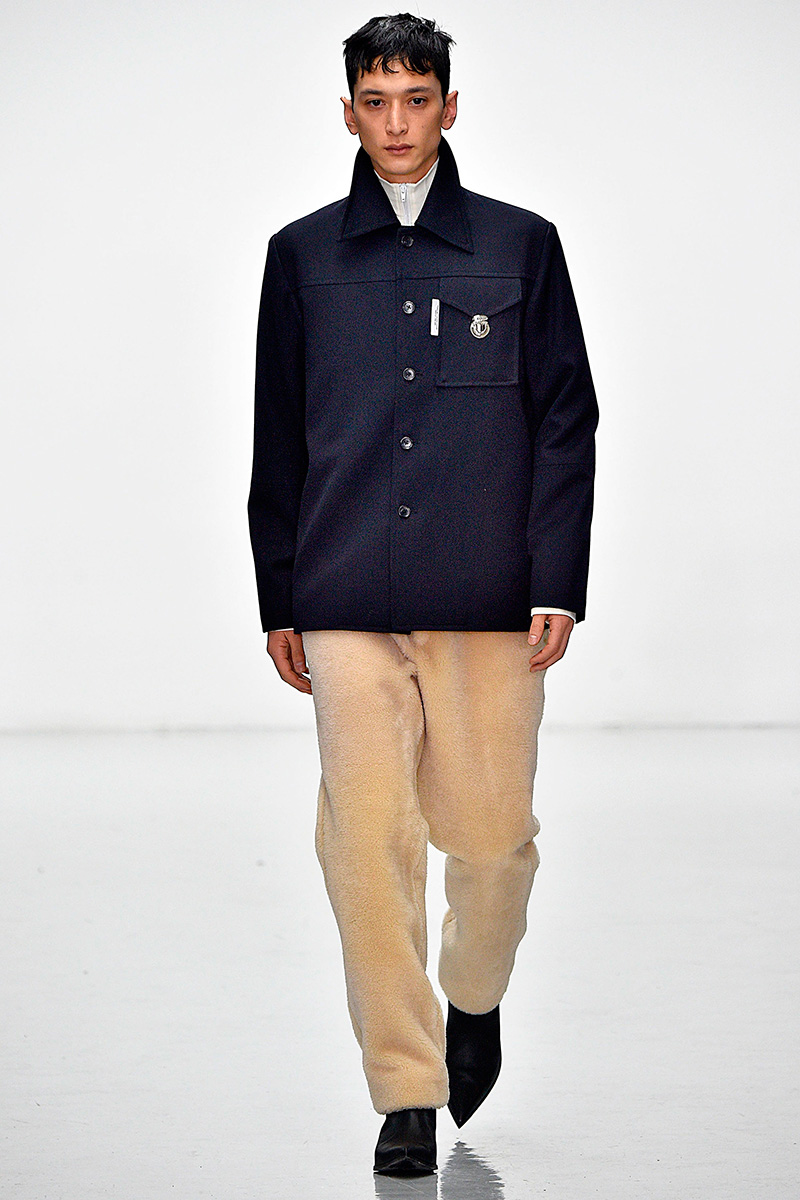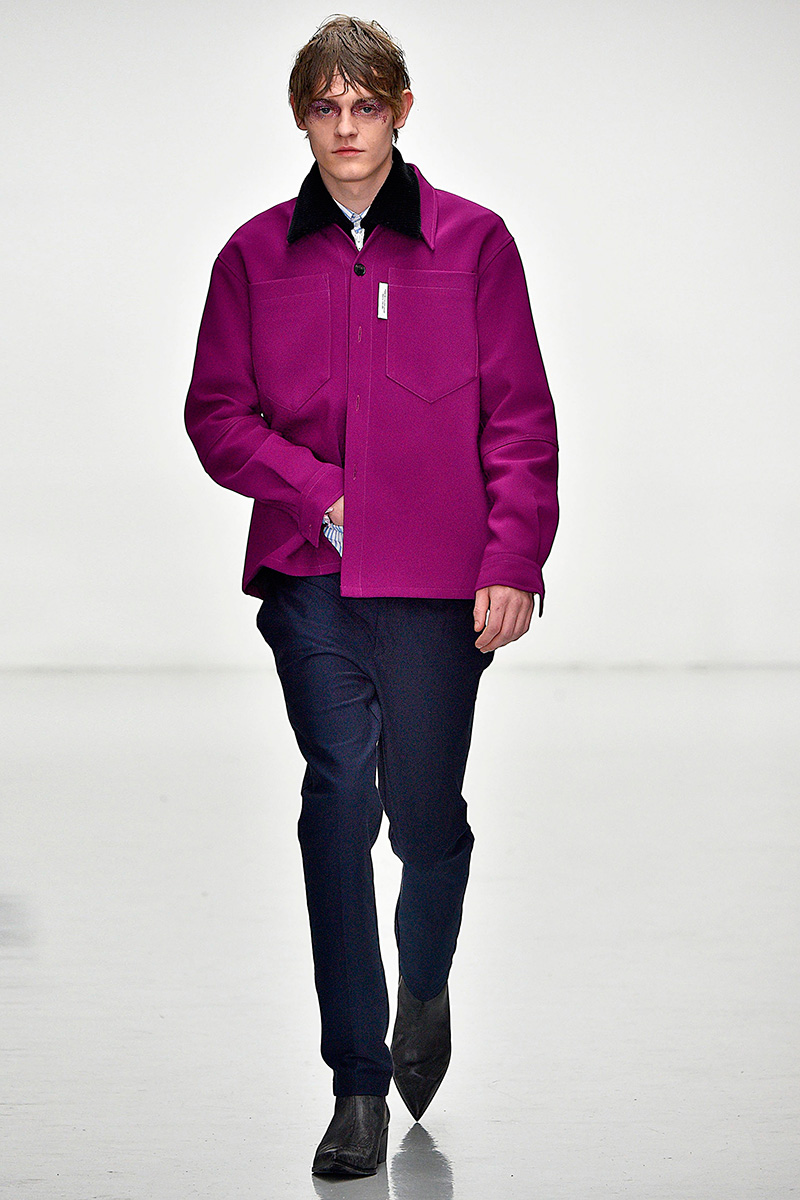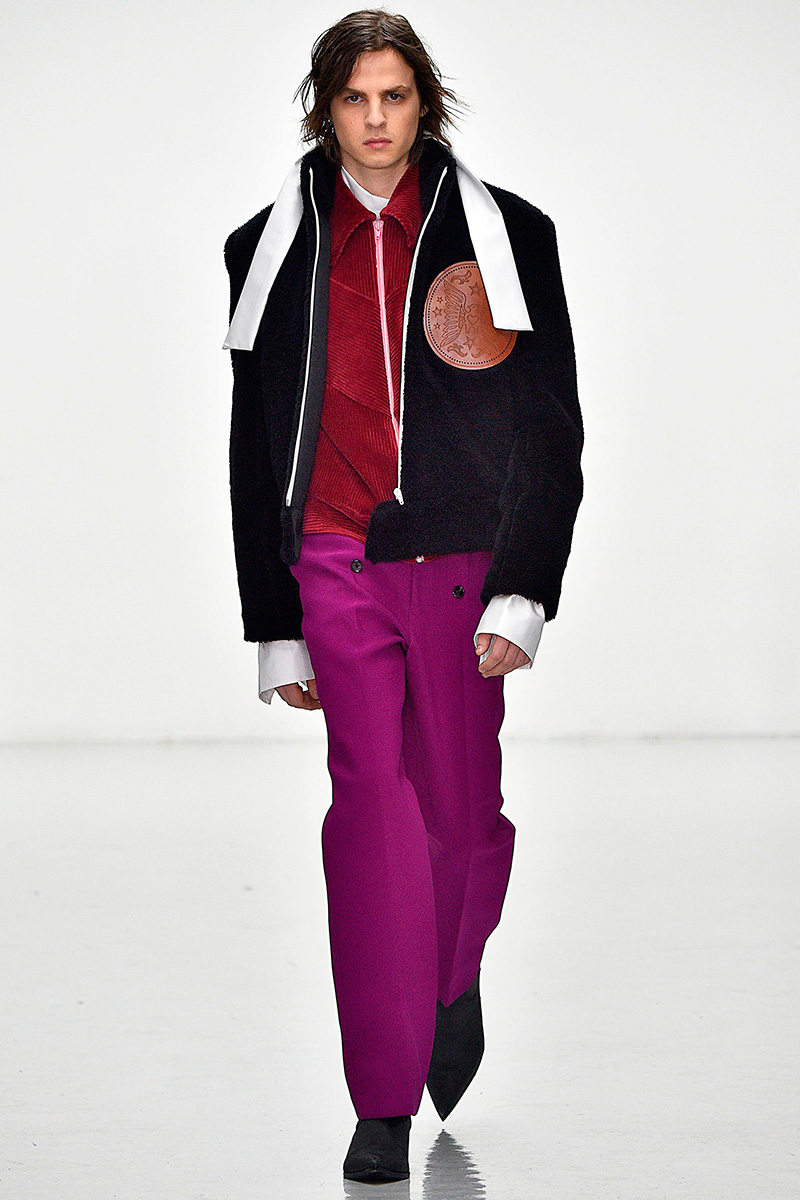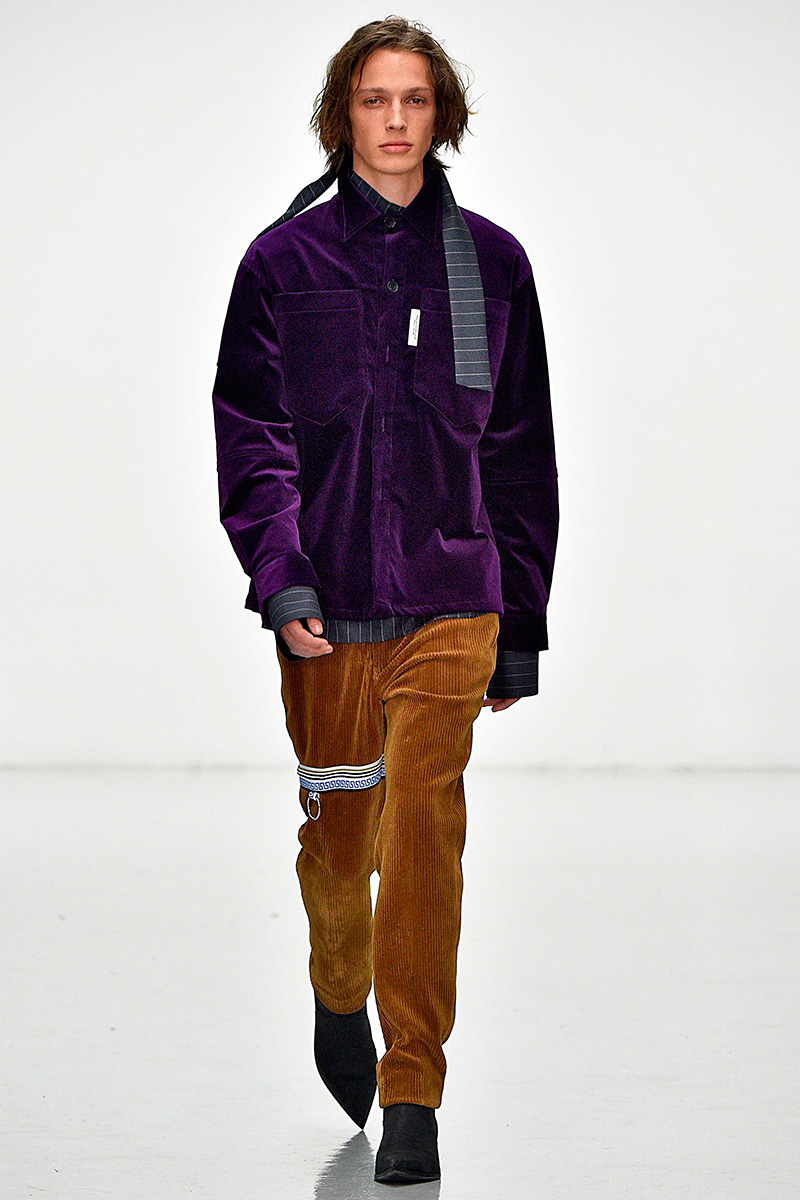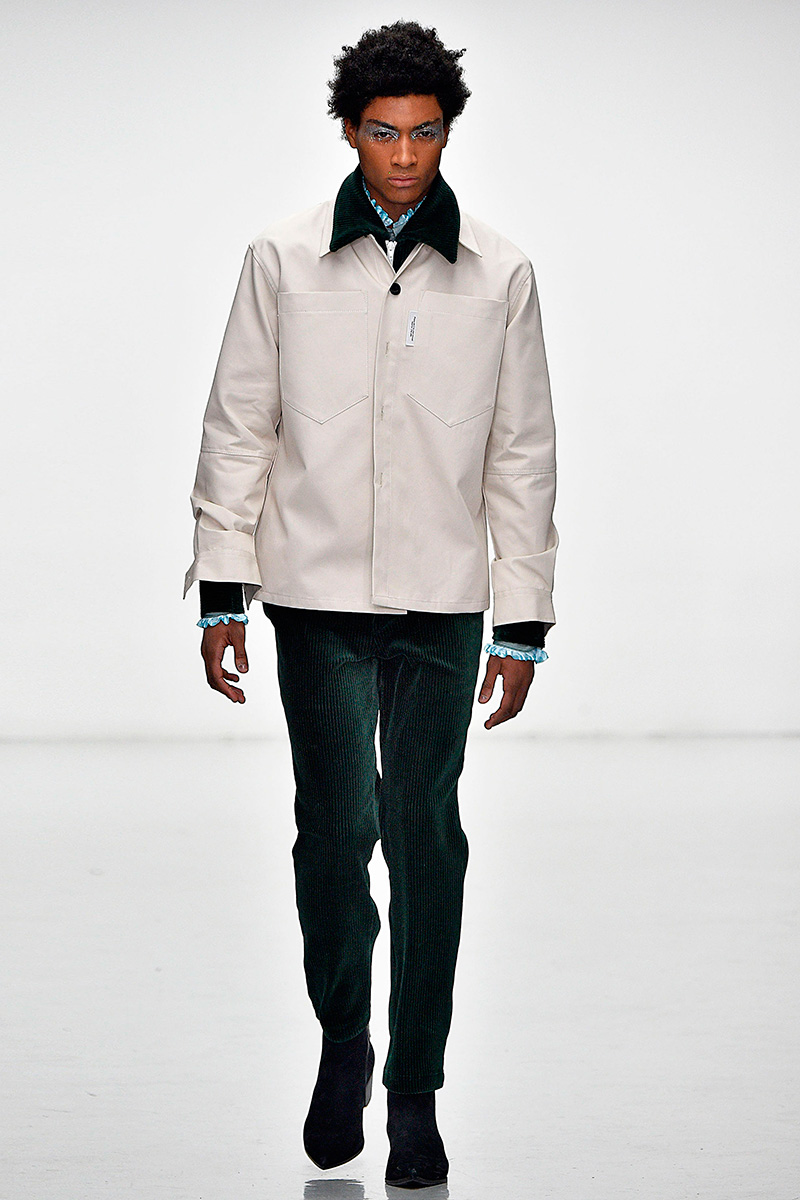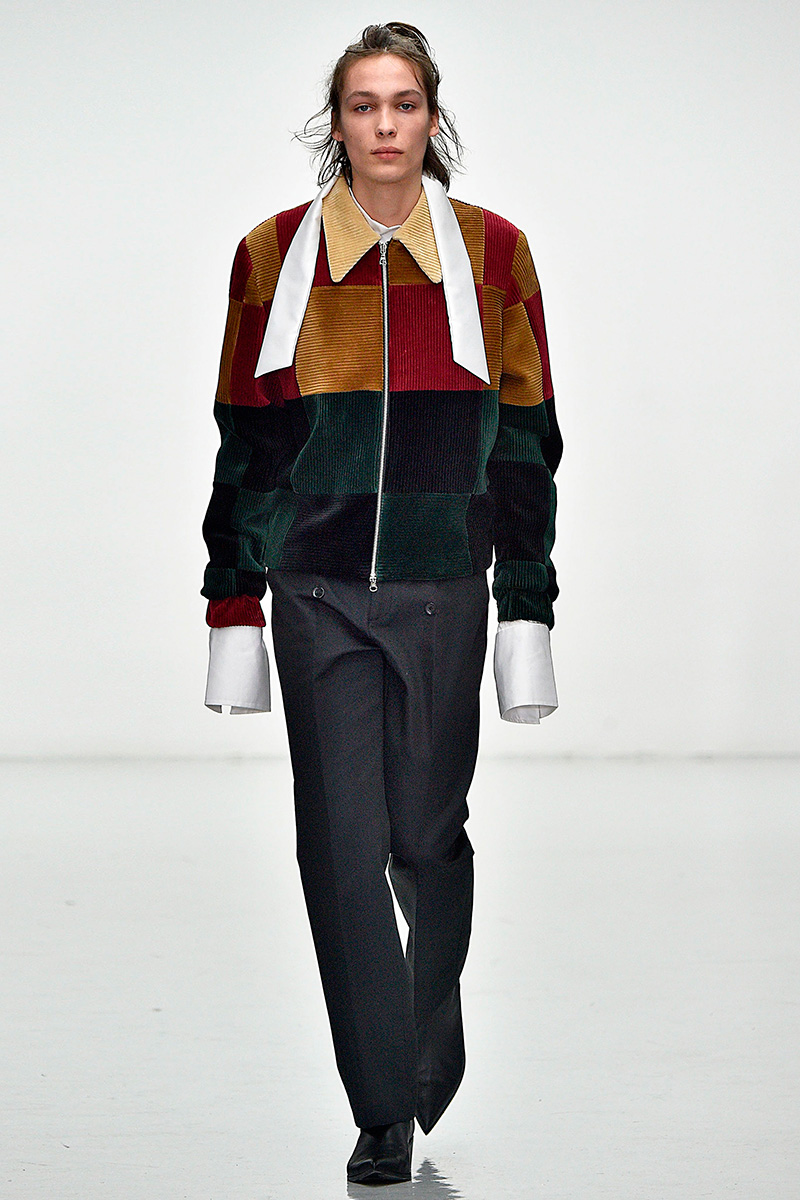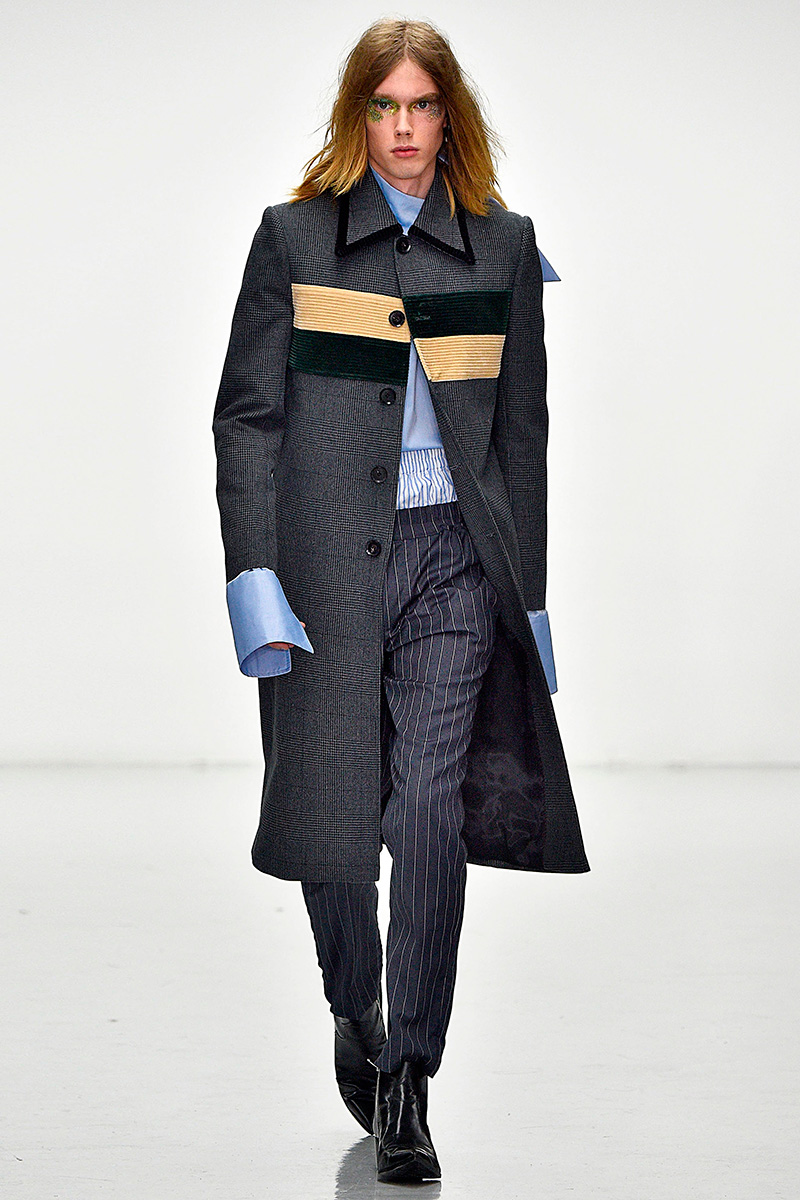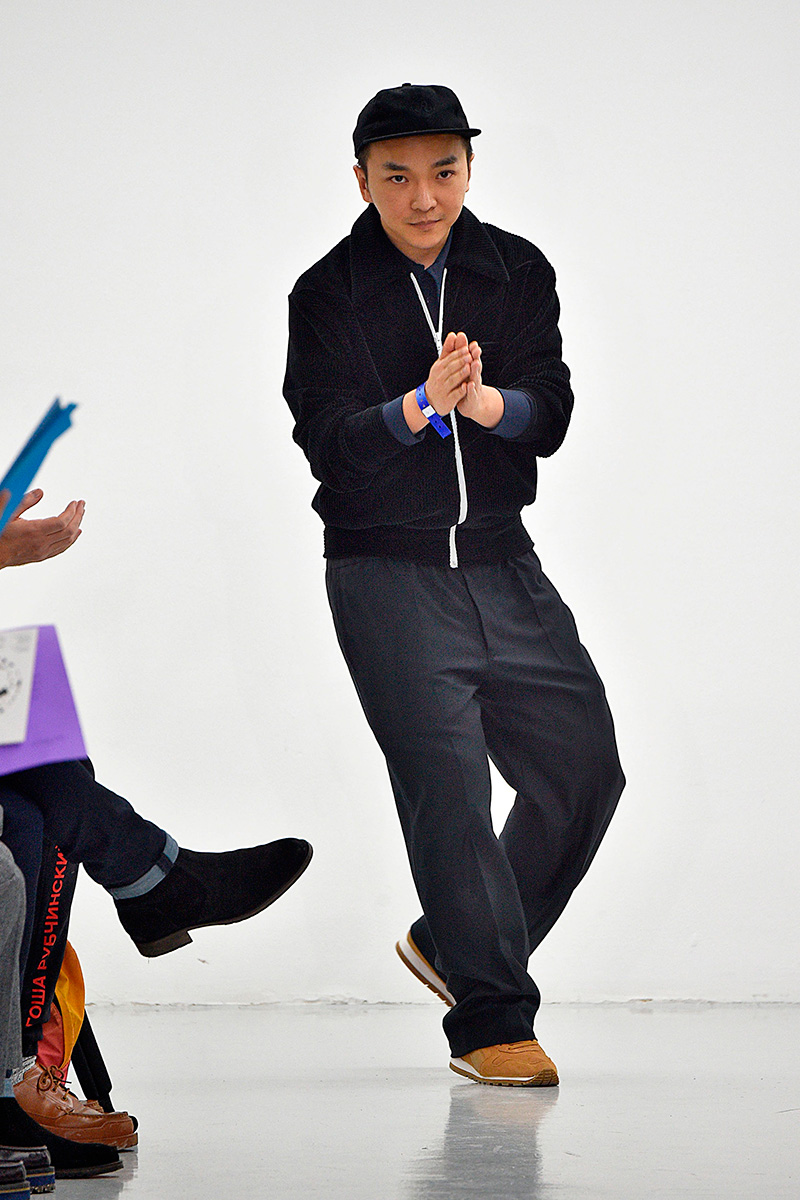 This season's collection from Xander Zhou hits the runway with a colourful start. The vibe of the AW16 collection comes across as Studio 54 meets glam rock, with a hint of the contemporary to keep Zhou's celebrated streetwise vs elegant reputation in tact.
George Hard of AMCK Models opens the show in a bright blue long corduroy trench over a pair of metallic leather boot-pants (that's a pair of trousers and boots attached together, for those wondering). Rainbow stripes were seen running down trouser legs, giving them a streetwear feel, but were styled with metallic leather pointed boots and sheepskin sleeves at one point, who needs the body of a shirt when you have sheepskin sleeves! An assortment of elegant trenches and long jackets were peppered throughout the collection in suiting, metallic leather, soft leather and shearling, styled with hoodies underneath to bring through the ever contradictive Zhou's details.
In-keeping with Zhou's signature gender ambiguity, hints of ribbon ruffled edges were added to otherwise conventionally masculine shirts and boxy jackets had puff sleeve detailing. Maintaining the gender-bender vein running through the show, Ciara O'Shea designed colourful and sparkly makeup for the collection. Bright pink, green and silver glitter was applied to the boys' eyes, while some of the boys had holographic star stickers applied around their mouths.